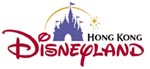 HONG KONG DISNEYLAND
Lantau Island, Hong Kong
Walt Disney Theme Parks
---- THE LATEST BUZZ ----
(5/17/2023) Hong Kong Disneyland Sets New Opening Timeline For World of Frozen (MORE...)
(5/13/2023) WDI Takes Test Rides on Wandering Oaken's Sliding Sleighs (MORE...)
(2/23/2023) World of Frozen Preview Video (MORE...)
(11/6/22) Imagineering Shows Off Arendelle Castle Details (MORE...)
General Park News - (4/23/22) Hong Kong Disneyland has now reopened once again as local COVID related safety restrictions have eased as of April 21st. According to reports Hong Kong Disneyland is currently limiting capacity to 50% and all guests need to show proof of vaccination to enter. The Hong Kong Disney resort was forced to close back in January as reported cases of COVID-19 rose in the area, driven by the Omicron variant.
November 2023 - World of Frozen - (5/17/2023) Hong Kong Disneyland has confirmed that their new World of Frozen themed land will officially open this November.




(5/13/2023) The video isn't too long, but Disney Imagineering shared their project team taking their first test rides on the new Wandering Oaken's Sliding Sleighs roller coaster, still under construction, at Hong Kong Disneyland! Check it out below!


(2/23/2023) Disney has released video footage of their concept animatic they created to envision what the new World of Frozen land coming to Hong Kong Disneyland later this year will look like, as they put the final touches on the land. Check it out.


(11/6/22) Disney Imagineering has posted a few photos from the new "World of Frozen" land they are building at Hong Kong Disneyland. In the photos they show off some of the incredible detail and work that has gone into the creation of Arendelle Castle.


(9/12/22) A few pictures from the D23 Expo this weekend posted to WDW News Today show off some artwork, ride vehicle models and cast members costumes coming to Hong Kong Disneyland's new Frozen themed area. This includes a look at the 16 passenger boats that will be used in the flume ride, which is expected to be somewhat similar to the one at Epcot, and a look at the blue and red sled themed cars that will be used on the land's "Wandering Oaken's Sliding Sleighs" roller coaster, which will be a custom layout Junior coaster from Vekoma with a length of around 977 feet.

(11/28/21) A great picture showing off the progress of the new Frozen land under construction at Hong Kong Disneyland can be seen below.


(10/14/20) More construction pictures from Hong Kong Disneyland showing off the details of the new castle as it is being finished, as well as the Frozen land can be seen at ThemeparX this week.

(10/6/20) A construction video attempting to peek over the walls at Hong Kong Disneyland gives us our first good look at the Wandering Oaken's Sliding Sleighs roller coaster now under construction as part of the Frozen themed land expansion. We don't know much about this new coaster other than Vekoma is making it, but it does make me wonder how similar in size and scope this new coaster will be to the Seven Dwarfs Mine Train coasters at The Magic Kingdom and Shanghai Disneyland.


(6/8/20) Would you believe new roller coaster track has now been spotted at Hong Kong Disneyland? According to the tweet below brown coaster track sections were spotted being placed on site for the new Frozen land's "Wandering Oaken's Sliding Sleighs" ride. While nothing has been confirmed, I'm guessing that Disney is once again going to use Vekoma as the manufacturer.


(4/23/20) New aerial footage shot over the closed Hong Kong Disneyland over the past week takes a look at the various construction projects in the park. This includes a look at the castle renovation, the new Frozen land and early ground clearing for the future Marvel area attractions in the two videos below.



(8/28/19) At the D23 Expo it was confirmed that the new Frozen land coming to Hong Kong Disneyland will have a Frozen themed coaster called Wandering Oaken's Sliding Sleighs, where Sven and Olaf will pull you to the top of a hill to begin your wild journey through Arendelle. A copy of the Frozen Ever After dark flume ride attraction built at Epcot will also be built in Hong Kong Disneyland as well.

(6/22/18) According to a brief article from WDWNewsToday, when Disney builds new Frozen themed dark rides for Hong Kong Disneyland and for Walt Disney Studios Paris we can expect them to be near-clones of the Frozen Ever After ride at Epcot, which was created by using the former Maelstrom flume ride system. While I'm sure there could be a few years between now and when they start construction to change their minds, don't look for another clone to appear in Tokyo DisneySea however, as the Oriental Land Company has already requested something entirely different to be used at their park.
(6/1/18) In the latest Disney Parks Blog, they show off some new concept art for the Hong Kong Disneyland multi-year expansion plans. The interesting thing is it starts off with an official release of that same image we first saw almost a month ago where it looked like a sleigh themed coaster had been added to the right side of the Frozen land. So I guess this is a new piece of artwork after all, and not an older one, as some theorized. Other pieces of art show off a new look at the Ant-Man & The Wasp attraction and an updated look at new Sleeping Beauty's castle.
(5/11/18) According to one Screamscape source, this "new" Frozen artwork showing off a coaster is more than likely actually an OLD or Alternate piece of concept artwork Disney may have had made for the new land. This means that the outdoor coaster concept was likely removed from this older piece of concept artwork before Disney released the artwork we've seen for the past year. Looking at the two pieces of artwork in this new order, then you can see how various things were removed from it in the process of "value engineering" the land, such as removing the fountain, or the second large mountain structure, changes that would go towards lowering the overall cost of the land, along with the removal of the coaster.
In the end, the land is still in development which means everything is still in flux until the construction begins, so we will likely have to wait for some time until we know the official final list of attractions.
(5/5/18) This was news to me as well, but new concept artwork for the Frozen themed land coming to Hong Kong Disneyland has been altered and released and now shows a sleigh themed coaster on the hillside on the right side of the image. Other changes notices include the addition of a frozen-fountain in the plaza on the left and an additional mountain peak added to the horizon, to the left of Elsa's ice castle. I don't know if this was intentional, but the new peak almost has a "Matterhorn" style look to the peak to me.
(5/4/17) Disney has confirmed on the official blog that the big expansion plans for Hong Kong Disneyland have been approved from the local government and that "starting next year through 2023" they will be adding new world-class attractions, entertainment and new themed areas. Already confirmed to be part of the expansion is an entire Frozen themed land.
(11/23/16) A new land themed to the world of Frozen will open with two new attractions. Guests can explore the kingdom of Arendelle, meet the characters, and more. While I'm guessing at least one of the attractions will be a new dark ride, the other appears like it could be a 'dancing' ice sled themed version of the Luigi's Rollickin' Roadsters attraction that opened at California Adventure in 2016.

???? - Avengers Themed Attraction - On Hold - (11/23/16) The next phase of the Marvel rollout will open, this one will replace the Autopia with a massive new attraction that looks like it could be themed to The Avengers.

???? - Second Theme Park - Long Term Plan - (9/27/20) Earlier this year we reported how the Hong Kong Government enacted a plan to take control of the land placed next to Hong Kong Disneyland that was being held for a future second theme park, and used it to build COVID-19 Quarantine Centers this year. According to the local news, this land is now being permanently taken away from the Disney theme park resort. They say that because Disney "could not commit to near-term expansion" of the resort the option for Disney to buy and use it is not be newed. Instead the land will continue to be used for COVID-19 related quarantine use for the next year or two before the government can determine a new long-term use for the site.

(2/13/15) I'm told that Hong Kong Disneyland is hoping to push ahead with plans to build a second theme park across from the first one. This was always part of the total masterplan for the site itself, but one of our readers just returned from the park this morning where they spotted a group of height check balloons hovering over the site for the future second park early in the morning, across from the main plaza between the park entrance and fountain. Visually, the two-park set-up here would be almost identical to how Disneyland and California Adventure are set up across from each other.
Meanwhile the Disney & More Facebook page mentioned back on Feb. 9th that the Hong Kong Tourism Commission is now asking the Walt Disney Company to begin looking into plans for a second park as well now that the first park seems to be off and running well at last.