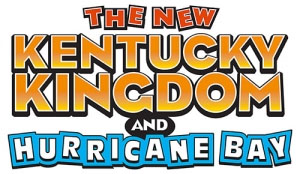 KENTUCKY KINGDOM
(Formerly known as Six Flags Kentucky Kingdom)
Louisville, Kentucky

Joined Herschend Family Entertainment in 2021
Park News - (9/20/2023) Kentucky Kingdom is taking a page out of the playbook from fellow Herschend Family Entertainment parks and is adding huge themed pumpkin display to the park this fall. They are simply calling it "Pumpkins at Kentucky Kingdom", which starts on Sept. 29th, where guests visiting on the weekends will be able to enjoy about 1,000 pumpkins on display around the park, including 12-foot tall pumpkin sculptures.
Of course it wouldn't be an awesome fall festival without an assortment of sweet treats to enjoy, and to help with that the park is also offering a "Pumpkins Tasting Passport" you can pre-purchase. Follow the link to the official page to find out more.
2024 - Nothing is known at this time...