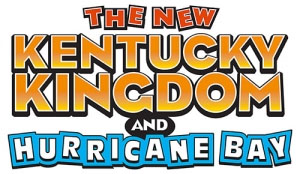 KENTUCKY KINGDOM
(Formerly known as Six Flags Kentucky Kingdom)
Louisville, Kentucky

Joined Herschend Family Entertainment in 2021
Park News - (5/15/22) With Herschend Family Entertainment now at the helm of Kentucky Kingdom, many have been wondering what kind of changes we can expect. So far, the transition has been very quiet, but this is according to the plan. According to a local news article about Kentucky Kingdom, Herschend's plan is to typically to run new parks they acquire as-is over the first year while making a number of more basic internal improvements as needed to improve the overall guest experience. Herschend is also familiar with the Kentucky marketplace as they have ran the Newport Aquarium since 2008.
With all that under their belt, Herschend is now in the process of creating a new long-term masterplan for the property that will probably begin to take shape next year. As for this year, more smaller improvements have been the goal, upgrading existing facilities, adding new restaurant options, and improving basic infrastructure. On the entertainment side, the park will offer a new "dog stunt show" this season and has announced an upcoming new family friendly event that promises to "light up the night" and extend the season to the end of October. While nothing specific was named, this sounds a lot like the Great Pumpkin Luminights event that Herschend hosts at Dollywood, Silver Dollar City and Wild Adventures from September through October.
2023 - Nothing is known at this time...