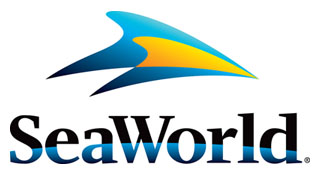 SEAWORLD ABU DHABI
SeaWorld Parks & Entertainment / Miral
2023 - NEW PARK - NOW OPEN - (6/5/2023) The Hypersphere 360 attraction at SeaWorld Abu Dhabi is said to be the first Intamin "Dome Ride Theater" attraction, built in cooperation with "Attraktion!". Intamin posted an animated breakdown of how the attraction concept works back in 2021.
With the first one now open, it should be interesting to see how many interested groups jump at the chance to be one of the first to get this amazing looking new simulator ride concept. Attractions Magazine was on hand at SeaWorld Abu Dhabi and posted a video showing off the pre-show experience as well as a look inside the giant dome at the attraction itself while in loading mode. Unfortunately, still no videos showing the actual attraction in action.





(6/4/2023) While we've seen some pictures and videos of several attractions, especially the roller coasters at SeaWorld Abu Dhabi, one attraction that has remained a bit of a surprise is the HYPERSPHERE 360 ride. While i have yet to see a video of the ride in action, Forbes has posted a new article that does into detail about the technology behind this new ride concept, which is essentially loads 80 guests into a ring of seats inside a LED screen sphere. Described as a family ride, the ring of seats is able to spin around the inside of the sphere as well as tilt, but it does not turn you upside down. For those wondering, the ride hardware itself is from Intamin.
If anyone spots a video of the actual ride experience online somewhere, let me know because I'm dying to see what this next-gen simulator looks like in action!

(5/26/2023) Check out a couple of great videos below showing off the new Manta roller coaster (Intamin) at the new SeaWorld Abu Dhabi theme park. The Manta experience starts off by passing by a massive aquarium window before entering the launch tunnel to the outside. In addition to the initial launch, Manta has two additional launch booster zones and passes through four inversions while passing very close to a number of large scenic objects. I'm told that the overall theming package Manta isn't complete yet however, so I imagine we'll see some better landscaping out there other than the dirt you see now.
Below that there is also a POV video from the park's Eel Racer family coaster, which stays entirely indoor and looks to give two runs through the entire layout at this time.




(5/17/2023) Check out a video preview of the new SeaWorld Abu Dhabi theme park in the video below, ahead of the official opening on May 23, 2023.


(4/15/2023) SeaWorld Abu Dhabi has revealed yet another realm in the park's lineup… the Arctic realm. The new Arctic area will be where you can find walruses, sea otters, puffins and other animals that thrive in the colder climate of the North Pole. In this realm you will also find the unique Hypersphere 360º ride. As the name implies you will ride inside a giant sphere for a 360º multi-media immersive experience to discover what lies beneath the waves. According to the website guests can also climb aboard and explore the Ahmed Ibn Majid Research Vessel to learn more about this cold environment.

(4/13/2023) SeaWorld Abu Dhabi revealed details about their next realm this week, "Tropical Ocean". Enjoy the beauty of the tropics with waterfalls, a rainforest, a clear lagoon and more. Tropical Ocean will be home to the dolphins, flamingos, macaws, and an assortment of other tropical birds, fish and sea rays. Guests can watch the 'Dolphin Presentation' to learn more about these amazing mammals, visit with a variety of interactive characters, or take a spin on the "Manta Coaster". Manta is the park's extreme thrill coaster from Intamin that will feature magnetic launch and booster technology and a large number of twists, dips and airtime.

(4/2/23) At long last we have an opening date for the new SeaWorld Abu Dhabi theme park. According to the official website the brand new cutting-edge SeaWorld park is now set to open to the world on May 23, 2023.
The park has also announced the names of the eight different "Realms" contained within the park, though descriptions are so far only available for half of them. The lists include:


Abu Dhabi Ocean

- A dedicated area that will provide education and insight into the local Arabian Gulf marine ecosystem and the impact it has on this part of the world. Look for it to include a Pearl Diving experience and some 'touch pools'. This area will also serve as the starting point for the guests journey into SeaWorld Abu Dhabi and also feature some of the park's dining and retail options. Guests will see "cascading waterfalls, palm trees, desert greenery, Emirati architecture and hear the sounds of regional music" as well as witness native animal species such as sea snakes, sea turtles, dugongs. The area will also feature two shows in the Al Nahma Theater detailing the rich history of the Arabian Gulf. "The legacy of the nation's founding father, the late Sheikh Zayed bin Sultan Al Nahyan,
is instilled all throughout this realm, reflected through his respect for the natural world and thirst for knowledge."



One Ocean

- This will serve as the central area of the park, and act as a hub to access all the other realms from here. It will feature a unique 360-degree media experience and access to the Animal Care Center. The main attraction will be the One Epic Ocean show, "featuring a 360-degree screen standing at an approximate height of 15 meters and wrapping around the 218-meter
perimeter of the One Ocean realm. The story follows a young Emirati woman's adventure with the Arabian Gulf, sparking an epic journey through the Earth's most fascinating ocean environments and swimming side-by-side with species of all sizes; ultimately sharing the park's core message; "we are connected to the ocean, and the ocean connects all of us"."



Rocky Point

- A window into the world of the rugged American coasterline featuring a beautiful cove for Sea Lions. While the entire exhibit is indoors, the park's cutting edge Advanced Animal Lighting System will recreate the natual flow of night and day within the habitat. The area will also feature the Rocky Point Amphitheater, home to the Sea Lion Presentation show, featuring Sea Lions and Birds.



MICROCEAN

- This realm will highlight the vital role played by the ocean's smallest life forms, as well as containing a number of family friendly ride experiences, play areas and 'interactive experiments' for young guests. The four rides included here are OctoZoom!, Jully Plunge, Turtle Twist and Eel Racer.
The remainging four realms still be be revealed include:

Tropical Ocean, Arctic, Antarctica, and Endless Ocean

.

(11/28/2022) As SeaWorld Abu Dhabi is preparing to finally open in 2023, John Linn (SeaWorld's VP of global theme park development) has given some high praise to the new park concept. He has said that this new theme park concept, mixing six marine environments and five floors of indoor attractions, with no killer whales, is the culmination of over 50 years of the company's experience and will include "all the cool things we wanted to do t hat we never got the approval to."
Even more impressive is that he is anticipating the problem of "how to explain to our board that this phenomenal product that we have in the Middle East — why aren't we doing that in the United States?"
Currently the park is said to have reached 90% completion on the construction timetable back in September, keeping them well on track to open sometime in 2023.

(9/16/22) According to an article at Arab News the new SeaWorld Abu Dhabi theme park is now 90% complete and on track to open in 2023. The indoor theme park will let guests explore across five different levels full of themed marine environments, rides and immersive experiences. This will include a massive multi-species aquarium containing 58 million liters (15.32 million gallons) of water and 150 different species.
It is fascinating to see the SeaWorld brand and concept updated and repackaged in an entirely new way for the 21st century like this. As someone who previously worked for a number of years at the San Diego and Orlando parks, I'm extremely interested to see this new park for myself someday.

(7/17/22) Some great new pictures of SeaWorld Abu Dhabi can be found over at ThemeparX this week, including a number of pictures of the outdoor roller coaster track. Little is known about the coaster officially, but RCDB lists it as an Intamin Multi-Launch.

(5/15/22) Miral reports that the new SeaWorld Abu Dhabi theme park is now on track to open by the end of 2022. SeaWorld Abu Dhabi is being built on Yas Island and part of the same overall complex that also contains the Ferrari World, Warner Bros. World indoor theme parks and the Yas Waterworld waterpark. A key feature of the new SeaWorld park (and the first international installation for the brand) will be the inclusion of the world's largest aquarium, with a whopping 25 million liters (6.6 million gallons) of water.

(7/24/21) Some new pictures of the SeaWorld Abu Dhabi park under construction can now be found at ThemeparX. The massive building is fairly far along in construction and you can see roller coaster track both outside and inside the structure. Hopefully more details about what the new mostly indoor park will feature will be released soon. Thanks to a Linked-In post a few days ago by Sunwell Technology we do know that it will feature Penguin and Walrus habitats.

(4/28/21) A great shot of coaster construction taking place outside of the new SeaWorld park in Abu Dhabi can be seen below.


(2/13/21) Some great new images of SeaWorld Abu Dhabi under construction were posted by ThemeparX earlier this month. Check them out below and follow the link for even more showing off track being installed for a new indoor family coaster at the attraction.


(10/6/20) Good news for SeaWorld Abu Dhabi as Miral has announced that construction on the new park is now over 40% complete. Currently everything is on track for the new theme park to open before the end of 2022 and will be the first SeaWorld park to open outside of North America.
Meanwhile some fantastic new construction pictures of the park have been posted to ThemeparX this week along with a timelapse video showing off the construction on the project completed to date that was posted to a local news program.


(6/20/20) A fantastic aerial image of the new SeaWorld Abu Dhabi rising can be seen over at ThemeparX. This will not be anything like the SeaWorld parks in North America, but based on my general impression this seems to be something more akin the massive Georgia Aquarium, which really is a wonder to behold and quite impressive. Note that in the foreground of the aerial photo you can also clearly see the footering being put into place for the park's big outdoor roller coaster.

(5/12/20) A great piece of artwork was found on Twitter showing off a rendering of the new SeaWorld Abu Dhabi building, which is currently under construction very close to Ferrari World and Warner Bros. World Abu Dhabi.


(10/24/19) New pictures showing off the construction of the new SeaWorld Abu Dhabi park can be found over at ThemeparX this week.

(5/4/19) Looks like the first stages of construction and site prep are underway for SeaWorld Abu Dhabi. A collection of pictures take of the site in late March were posted to ThemeparX where you can see an overhead view of the site, as well as ground-view pictures, which show off an armada of construction cranes and bulldozers now on site.
One item of note is a particular picture there of the site that includes a rough bit of concept art showing that SeaWorld Abu Dhabi will be an INDOOR park, just like the neighboring Ferrari World and Warner Bros. World theme parks. Given the heat of the local environment in the hot summer months, having an indoor park only makes sense, but this will be an entirely new kind of park for the SeaWorld brand, unlike any of their other parks, and also very different from the first SeaWorld park proposal for the UAE which would have been in Dubai and built on an entire man-made island shaped like a killer whale.
While envisioning what a indoor SeaWorld park might be like, my first impression upon seeing the large concept building for the Abu Dhabi park was that the experience may actually borrow heavily from the design of the Georgia Aquarium… which is not at all a bad thing. I had the pleasure of visiting the Georgia Aquarium once and as a former 19-year veteran of the SeaWorld parks, I came away extremely impressed with it.
Given that this will actually be the forth park in Abu Dhabi when it opens, following Ferrari World (2010), the Yas Waterworld waterpark (2013) and the most recent, Warner Bros. World (2018), clearly Miral, the site developer, has a good grasp of what works for them.

(1/30/19) In the Loop has posted a video from Abu Dhabi this week that takes a look at the future site for the proposed new SeaWorld Abu Dhabi park next to Ferrari World and the new Warner Bros. World park. While there doesn't appear to be a lot going on yet, there are a number of tall construction cranes on the site, so at least the site looks like an active construction project.


(12/15/16) For those wondering how close all the attractions at Yas Island in Abu Dhabi are going to be, the new SeaWorld park will be in the same area as Ferrari World, the Yas Waterworld waterpark, and Warner Bros World indoor park.
On a related note, all of these parks fall under the ownership of Miral, including a little something called CLYMB opening in 2018, described as being the world's tallest indoor climbing wall (43 meters / 141 feet) mixed with the world's "widest" indoor skydiving flight chamber that will be 9.75 (32 feet) across.
Moving forward you may come across the name of "Farah Experiences" in association with these attractions. As I think I understand it, Farah is a management company created by Miral to operate their parks for them, handling all the day-to-day needs. Currently the Farah website lists Yas Wateworld, Ferrari World and the upcoming Warner Bros. World park as being under their umbrella, but nothing has been mentioned about the SeaWorld Abu Dhabi park yet, which makes me wonder if SeaWorld Parks & Entertainment could be kept on to handle that particular park experience, as it falls under their own brand-name.
Speaking of the new park itself, it is worth mentioning that only two facts have been confirmed so far: that it will be an orca-free park and that the message of the park will focus on marine "research, rescue, rehabilitation and return". Some have speculated that because it wont have killer whales, that the park might not have dolphins either, but nothing of the sort has been mentioned at all. In fact, I'd be willing to bet that dolphins will play a major park of the experience of this new SeaWorld park. Following the lead of the Discovery Point development at SeaWorld San Antonio in Texas, I would assume at this point that the new Abu Dhabi park would also offer a similar, but significantly larger experience and facility when it opens in 2022. An official teaser website for the new park has already gone live.
(12/13/16) SeaWorld Abu Dhabi is now officially set to open by 2022 in a partnership with Miral to create the world's first SeaWorld park, without Orcas, "that will integrate up-close animal experiences, mega attractions and a world-class aquarium, bringing the latest technology in visitor engagement." More details can be found here, but you can also watch the official announcement video below.