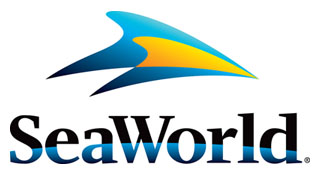 SEAWORLD ABU DHABI
SeaWorld Parks & Entertainment / Miral
2023 - NEW PARK - Under Construction - (11/28/2022) As SeaWorld Abu Dhabi is preparing to finally open in 2023, John Linn (SeaWorld's VP of global theme park development) has given some high praise to the new park concept. He has said that this new theme park concept, mixing six marine environments and five floors of indoor attractions, with no killer whales, is the culmination of over 50 years of the company's experience and will include "all the cool things we wanted to do t hat we never got the approval to."
Even more impressive is that he is anticipating the problem of "how to explain to our board that this phenomenal product that we have in the Middle East — why aren't we doing that in the United States?"
Currently the park is said to have reached 90% completion on the construction timetable back in September, keeping them well on track to open sometime in 2023.

(9/16/22) According to an article at Arab News the new SeaWorld Abu Dhabi theme park is now 90% complete and on track to open in 2023. The indoor theme park will let guests explore across five different levels full of themed marine environments, rides and immersive experiences. This will include a massive multi-species aquarium containing 58 million liters (15.32 million gallons) of water and 150 different species.
It is fascinating to see the SeaWorld brand and concept updated and repackaged in an entirely new way for the 21st century like this. As someone who previously worked for a number of years at the San Diego and Orlando parks, I'm extremely interested to see this new park for myself someday.

(7/17/22) Some great new pictures of SeaWorld Abu Dhabi can be found over at ThemeparX this week, including a number of pictures of the outdoor roller coaster track. Little is known about the coaster officially, but RCDB lists it as an Intamin Multi-Launch.

(5/15/22) Miral reports that the new SeaWorld Abu Dhabi theme park is now on track to open by the end of 2022. SeaWorld Abu Dhabi is being built on Yas Island and part of the same overall complex that also contains the Ferrari World, Warner Bros. World indoor theme parks and the Yas Waterworld waterpark. A key feature of the new SeaWorld park (and the first international installation for the brand) will be the inclusion of the world's largest aquarium, with a whopping 25 million liters (6.6 million gallons) of water.

(7/24/21) Some new pictures of the SeaWorld Abu Dhabi park under construction can now be found at ThemeparX. The massive building is fairly far along in construction and you can see roller coaster track both outside and inside the structure. Hopefully more details about what the new mostly indoor park will feature will be released soon. Thanks to a Linked-In post a few days ago by Sunwell Technology we do know that it will feature Penguin and Walrus habitats.

(4/28/21) A great shot of coaster construction taking place outside of the new SeaWorld park in Abu Dhabi can be seen below.




(2/13/21) Some great new images of SeaWorld Abu Dhabi under construction were posted by ThemeparX earlier this month. Check them out below and follow the link for even more showing off track being installed for a new indoor family coaster at the attraction.


(10/6/20) Good news for SeaWorld Abu Dhabi as Miral has announced that construction on the new park is now over 40% complete. Currently everything is on track for the new theme park to open before the end of 2022 and will be the first SeaWorld park to open outside of North America.
Meanwhile some fantastic new construction pictures of the park have been posted to ThemeparX this week along with a timelapse video showing off the construction on the project completed to date that was posted to a local news program.


(6/20/20) A fantastic aerial image of the new SeaWorld Abu Dhabi rising can be seen over at ThemeparX. This will not be anything like the SeaWorld parks in North America, but based on my general impression this seems to be something more akin the massive Georgia Aquarium, which really is a wonder to behold and quite impressive. Note that in the foreground of the aerial photo you can also clearly see the footering being put into place for the park's big outdoor roller coaster.

(5/12/20) A great piece of artwork was found on Twitter showing off a rendering of the new SeaWorld Abu Dhabi building, which is currently under construction very close to Ferrari World and Warner Bros. World Abu Dhabi.


(10/24/19) New pictures showing off the construction of the new SeaWorld Abu Dhabi park can be found over at ThemeparX this week.

(5/4/19) Looks like the first stages of construction and site prep are underway for SeaWorld Abu Dhabi. A collection of pictures take of the site in late March were posted to ThemeparX where you can see an overhead view of the site, as well as ground-view pictures, which show off an armada of construction cranes and bulldozers now on site.
One item of note is a particular picture there of the site that includes a rough bit of concept art showing that SeaWorld Abu Dhabi will be an INDOOR park, just like the neighboring Ferrari World and Warner Bros. World theme parks. Given the heat of the local environment in the hot summer months, having an indoor park only makes sense, but this will be an entirely new kind of park for the SeaWorld brand, unlike any of their other parks, and also very different from the first SeaWorld park proposal for the UAE which would have been in Dubai and built on an entire man-made island shaped like a killer whale.
While envisioning what a indoor SeaWorld park might be like, my first impression upon seeing the large concept building for the Abu Dhabi park was that the experience may actually borrow heavily from the design of the Georgia Aquarium… which is not at all a bad thing. I had the pleasure of visiting the Georgia Aquarium once and as a former 19-year veteran of the SeaWorld parks, I came away extremely impressed with it.
Given that this will actually be the forth park in Abu Dhabi when it opens, following Ferrari World (2010), the Yas Waterworld waterpark (2013) and the most recent, Warner Bros. World (2018), clearly Miral, the site developer, has a good grasp of what works for them.

(1/30/19) In the Loop has posted a video from Abu Dhabi this week that takes a look at the future site for the proposed new SeaWorld Abu Dhabi park next to Ferrari World and the new Warner Bros. World park. While there doesn't appear to be a lot going on yet, there are a number of tall construction cranes on the site, so at least the site looks like an active construction project.


(12/15/16) For those wondering how close all the attractions at Yas Island in Abu Dhabi are going to be, the new SeaWorld park will be in the same area as Ferrari World, the Yas Waterworld waterpark, and Warner Bros World indoor park.
On a related note, all of these parks fall under the ownership of Miral, including a little something called CLYMB opening in 2018, described as being the world's tallest indoor climbing wall (43 meters / 141 feet) mixed with the world's "widest" indoor skydiving flight chamber that will be 9.75 (32 feet) across.
Moving forward you may come across the name of "Farah Experiences" in association with these attractions. As I think I understand it, Farah is a management company created by Miral to operate their parks for them, handling all the day-to-day needs. Currently the Farah website lists Yas Wateworld, Ferrari World and the upcoming Warner Bros. World park as being under their umbrella, but nothing has been mentioned about the SeaWorld Abu Dhabi park yet, which makes me wonder if SeaWorld Parks & Entertainment could be kept on to handle that particular park experience, as it falls under their own brand-name.
Speaking of the new park itself, it is worth mentioning that only two facts have been confirmed so far: that it will be an orca-free park and that the message of the park will focus on marine "research, rescue, rehabilitation and return". Some have speculated that because it wont have killer whales, that the park might not have dolphins either, but nothing of the sort has been mentioned at all. In fact, I'd be willing to bet that dolphins will play a major park of the experience of this new SeaWorld park. Following the lead of the Discovery Point development at SeaWorld San Antonio in Texas, I would assume at this point that the new Abu Dhabi park would also offer a similar, but significantly larger experience and facility when it opens in 2022. An official teaser website for the new park has already gone live.
(12/13/16) SeaWorld Abu Dhabi is now officially set to open by 2022 in a partnership with Miral to create the world's first SeaWorld park, without Orcas, "that will integrate up-close animal experiences, mega attractions and a world-class aquarium, bringing the latest technology in visitor engagement." More details can be found here, but you can also watch the official announcement video below.