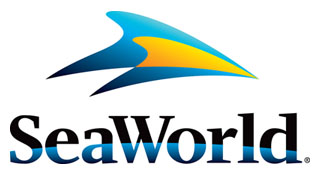 SeaWorld Orlando
Discovery Cove and Aquatica
SeaWorld Parks & Entertainment
---- THE LATEST NEWS ----
(11/21/2023) Penguin Trek Construction Update (MORE...)
(11/10/2023) Penguin Trek Construction Update (MORE...)
(10/29/2023) So What's The Next Big Attraction After Peguin Trek? (MORE...)
(10/28/2023) SeaWorld Orlando Releases New Penguin Trek Animation (MORE...)
Park News - (10/26/2023) SeaWorld Orlando will put on the park's official Christmas Celebration starting on Nov. 10th through to Jan. 2nd, 2024. Look for millions of new twinkling lights across the park, the Sea of Trees spectacular, plus an assortment of special seasonal shows throughout the park, and the Holiday Wishes fireworks show.
Visit the official website to learn more.

(10/25/2023) Aquatica Orlando is staying open late for the extra spooky fun this Saturday night. According to the release, Starting on October 28th and every Saturday night through to December 23rd, Aquatica Orlando will be staying open late offering some after dark fun, plus a chance to grab a beach chair and watch a different movie on the beach every Saturday night. Fresh popcorn and a variety of yummy snacks will be available to enjoy, along with specialty cocktails for adults. (Even better if you are a passholder… each passholder gets a free bag of popcorn for each movie night!).
Believe it or not, but Aquatica will be playing Disney's Hocus Pocus on the beach on the first night (Oct. 28), followed by The Muppet Christmas Carol (Nov 4), National Lampoon's Christmas Vacation (Nov. 11), The Grinch (2018 version, on Nov. 18), The Polar Express (Nov. 25), Elf (Dec. 2), The Santa Clause (Dec. 9), The Polar Express (again on Dec. 16) and Elf (again on Dec. 23).
While most of these films are fine for all audiences, I know there is a little bit of language in Christmas Vacation, which makes me wonder if this will be the complete version or an edited version. Regardless, this does sound like it could be a fun evening, especially in Orlando where the weather is usually a little warmer outside.

(10/24/2023) In an unfortunate bit of news, an 8-year-old girl has passed away in the hospital after suffering medical complications during a visit to SeaWorld Orlando. According to the reports she suddenly went into cardiac arrest inside the park and the Orlando Fire Department quickly responded and resuscitated her and transported her to a nearby hospital for treatment. Unfortunately the doctors discovered she was now suffering from "bleeding near the brains stem" and transported to the Arnold Palmer Hospital for Children closer to downtown Orlando to better meet her needs. Unfortunately it was not enough and she tragically passed away.

(9/29/2023) Congratulations goes out to the SeaWorld and Busch Gardens parks this weeks as the SeaWorld park's Howl-O-Scream was voted as the #1 Best Halloween Theme Park event, followed by the Busch Garden's park's own Howl-O-Scream event coming in at #2.
2024 - Pengiun Trek - (11/21/2023) A quick look at the progress on Penguin Trek at SeaWorld Orlando can be found on Twitter this week.




(11/10/2023) A video construction update from SeaWorld Orlando showing off the placement of new roller coaster track for Penguin Trek has been posted by the park, along with our first peek at the inside of the attraction building as it looks today.


(10/28/2023) SeaWorld Orlando has finally released an official animation preview of their new Penguin Trek family launched roller coaster coming in 2024. It will have a 42" height requirement, over 3000 feet of track and feature two launches along your journey. In an unusual move for a B&M made roller coaster, the animation reconfirms that the trains will only seat 2-across, instead of the typical 4-across seating B&M is known for.


(9/29/2023) SeaWorld Orlando has announced the the details about their new family launched coaster, Penguin Trek. They are referring to this snowmobile themed ride as the 'ultimate family launched coaster experience" that will feature a layout that runs indoors and outdoors, offering a journey through 'the breathtaking vastness of Antarctica". As already revealed when the track started to arrive, the coaster will be the second launched coaster from B&M at SeaWorld Orlando, featuring two launches and hitting a top speed of 43 mph along the 3,020 feet of track.
According to the brief description, the first half of the ride will see you navigate around the "icy expanse" before "narrowly escaping an ice cave's clutches" before you burst out onto the wild outdoor track section, going through two launch moments "and a maze of twists and turns".
Just when you think your Penguin Trek experience is over, the coaster will come to a stop inside SeaWorld Orlando's actual penguin habitat, where you will be able to exit and experience the wonder of these amazing animals first hand. SeaWorld says that Penguin Trek will accommodate riders as small as 42 inches tall, and up to 77".


(8/19/2023) A fun little clip posted by SeaWorld Orlando on National Roller Coaster days is hinting towards the park's next big coaster project by placing a roller coaster height check sign (a 42" one, indicating a family friendly sized ride) inside of the Penguin exhibit. There is also a link to a page where you can sign up to be the first to hear about the news at a "Project Penguin" web address.


(7/22/2023) According to pictures posted to Instagram, it appears the first track sections for the new SeaWorld Orlando coaster (Antarctica replacement) have arrived, also being referred to as Project Toboggan. The pieces, which clearly appear to be from B&M, were spotted sitting on the back of a truck in the grassy area between the Taco Bell and Discovery Cove parking lot. Based on the photos, these are likely indoor station or maintenance track pieces, as the spine on some of it isn't as thick and the pieces include motorized drive-tires.
Or course SeaWorld wasn't to be outdone, and posted a funny picture of the track as well, claiming that their Prime Day shopping spree got a little out of hand with a special delivery from Switzerland.



(7/5/2023) ParkFans got their hands on the plans for the SeaWorld Orlando 2024 coaster layout and have posted some drawings of what the coaster design might look like when completed align with an analysis of who might be behind this family launched coaster project. No way to know for sure, but based on comparing the design concepts from various manufacturers to what they are seeing, they believe this could be another first from B&M.
B&M has made a family coaster before, but it was an inverted one, but their website does mention they are able to make Family Coasters "with vehicles running above or below the track", so anything is possible. You can check out an animated rendering of what this "Project Toboggan" experience might be like below as well.


(4/20/2023) A great new video from Midway Mayhem has been posted giving us a look at Pipeline testing, but also at all the ground clearing that has taken place around Antarctica for the park's next roller coaster project. What's interesting is that the clearing isn't just taking place between Antarctica and the Sea Lion habitat, but they've also cleared out the entire green space behind the Expedition Cafe, all the way from the Manta track area (Preztle Loop and swooping turn) down towards the pathway that runs alongside the SeaPort Theater then turning, L-shaped to the clearing we knew would happen running from here to Pacific Point. Guests looking to access Pacific Point are actually being taken through a temporary pathway through the backstage area behind Kraken to get to Pacific Point.
So the area involved for this new attraction seems even larger than we had first anticipated.


(4/11/2023) Full speed land clearing and work have now begun on SeaWorld Orlando's next rumored roller coaster project just outside of the Antarctica building. As we've mentioned before, the former indoor dark-ride space and nearby land outside is expected to be used for a new launched family roller coaster experience.


(2/26/2023) Construction walls and fences are now up all around the Pacific Point sea-lion exhibit at SeaWorld Orlando as the park looks to be preparing to begin construction on their next roller coaster that is expected to make sure of the former Antarctica dark ride space as a station.


(1/8/2023) Remember how I mentioned the proposed launched coaster coming to the former Antarctica / Pacific Point area could launch out into the back area and make a run over the pond between Kraken and Mako in similar fashion to how a similar coaster runs at the Texas park? While I don't think this is leaked art of any kind, a fun drawing showing off exactly how this could possibly work can be seen as the second picture in this Instagram post.
You can compare this to SeaWorld San Antonio's Wave Breaker in an aerial image here and see a video of Wave Breaker also added below.



(1/1/2023) We don't know exactly who may supply the new launched coaster being planned for SeaWorld Orlando as a replacement for the closed Antarctica dark ride. Previous speculation has mostly been that it might be Intamin, as they are supplying the hardware for both of the 2023 "straddle" coasters coming to the San Diego and Williamsburg parks, as well as having built the one in Texas. However… the concept for the new coaster may still be out for others to bid on, as we received word from an insider claiming that reps from Mack Rides were also previously seen touring the site several weeks ago. Mack Rides was behind San Diego's very popular launched Manta roller coaster, which provides for a thrilling multi-launch coaster experience with a layout that remains very close to the ground.

(12/29/2022) Would you believe that SeaWorld Orlando is preparing for another new roller coaster for 2024 or 2025? I've been sitting on this news for a bit as some elements were said to be a bit up in the air, but as I've pointed out before the park's former Antarctica: Empire of the Penguin dark ride is kaput… dead… gone and buried. How did a perfectly good dark ride die so quickly? I'm not going to go into details, but from what I've heard let's just say that when the entire park was shut down in 2020 at the start of the pandemic, the old ride system was not left in a state meant for long-term storage. Even when the park opened a few months later, they had no intention of opening the enclosed dark ride just yet, so it just sat idle for far too long.
So what's next for SeaWorld? Well, the situation here is a bit more tricky, but if you look at what they've been building at their other parks you can probably make some good guesses as to what may be planned here… a new enclosed or semi-enclosed family-friendly roller coaster ride. A number of possibilities have been looked at as to just how they are going to do it, which is one reason I was sitting on this news for awhile.
Essentially SeaWorld was looking at options here similar to what they have under construction in SeaWorld San Diego (Arctic Rescue) and Busch Gardens Williamsburg (DarKoaster). However the repurposing of this particular structure is a bit more tricky as unlike those other projects, the former dark ride was integrated much more closely with the existing and still operational penguin habitat.
Well, it's time to spill the beans on this project because construction work is now starting. Midway Mayhem's latest video from SeaWorld (see below) mentions the rumor of putting a new coaster in there, and then goes over to discover construction fences have gone up between the pathway to the Pacific Point SeaLion exhibit and the backside of the former dark ride building, which is exactly where the new coaster project is going.
No major heavy lifting, clearing or deep digging just yet of course, but from what Screamscape was told we can expect the entrance to the new coaster to actually be where these new work walls are, and the old dark ride entrance area will be exclusively used for the ongoing use of the penguin exhibit. I don't know the theme of the ride yet, but it is possible that the shift of the entrance out of the arctic themed section could possibly indicate a theme with a warner climate. I guess it depends on just how much of the coaster will take place inside the enclosed former dark ride structure and how much will be outdoors.
This leads to the question of ride style, which again, I'm not sure if this will be another "straddle" coaster with a Wave Runner or Snow Mobile theme like the Arctic Rescue coming to San Diego, or the previous Wave Breaker that opened in Texas. If so then that style would require a bit more outdoor track sections due to the launch concept, but then again they were said to be looking at smaller concepts like the fully enclosed DarKoaster project going into Williamsburg right now as well. Like all things, it was going to come down to cost, and how much of the old building area they felt they could re-use for the coaster and how much they were going to have to give up to the operations of the Penguin exhibit, along with the cost factor of adding any new buildings in the space available vs just building an open air coaster layout like they are doing in San Diego.
A quick aerial look at the site will reveal that there is very little open space back there, as the back of the Penguin building bumps up against the backside of the Kraken queue and station, with only a narrow but necessary access road between Kraken and Pacific Point that leads out towards Kraken's Cobra Roll and trenches. With all that in mind, if I had to guess, the best thing we're going to get for the coaster station to be enclosed in the dark ride building with maybe a short dark ride room or two before the launch that will probably sent the train out and around the backside of Pacific Point and back, and maybe through some of Kraken's cobra roll area if need be. There is just very little undeveloped land out there to use unless they take some inspiration from the Texas coaster and feature some low-level twists and turns over the retention pond between Kraken and Mako before returning back to the station.
Just keep in mind that the majority of the backstage end of the Penguin building is the oldest section that was originally the Penguin Encounter exhibit, and the former Antarctica dark ride sections were added to the front side of that original structure. Stay tuned and keep your eyes open when visiting the park, as this project is just getting started.


(5/7/22) According to a new rumor, SeaWorld Orlando may finally be making early plans to create some kind of replacement attraction for the closed Antarctica: Empire of the Penguin trackless dark ride.
We really have no details other than that, other than that this should be an entirely new attraction. From what we've been told, the former trackless dark ride vehicles are dead and gone.
2025/2026 - Flying Theater Attraction - Rumor - (10/29/2023) We've heard this rumor quietly mentioned a few times over the past few years, but then nothing ever happened as the park opted to focus for adding back-to-back-to-back roller coasters instead for a time. With that out of the way apparently SeaWorld Orlando is now ready to move forward again with those rumored plans to build their own Flying Theater style attraction as a replacement for the closed Wild Arctic simulator ride. While I don't have a timeline on this yet, the park is currently very busy working on the new Penguin Trek coaster for the 2024 season. I can only assume that the Flying Theater project wouldn't be ready until 2025 or 2026, depending on when construction starts.
In the meantime, keep an eye on this area of the park to see if any kind of survey markings can be spotted over the next few months as an indication that work may be preparing to start.
2026/2027 - Project Starboard - (7/9/2023) Something new besides the new roller coaster may be in planning for SeaWorld Orlando. According to a post on IG, something called Project Starboard is planned to take over an approximately 14 acre piece of property at the corner of Central Florida Parkway and International Drive. The majority of the site highlighted for the project has been used as employee parking for those who work in departments and locations on that side of the park. The loss of this parking area may be cause for some operational disruption within the park if it goes forward.