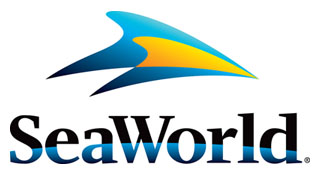 SEAWORLD TEXAS
San Antonio, Texas
SeaWorld Parks & Entertainment
Park News - (5/30/2023) The hot summer months in Texas just got cooler... and a little more refreshing. Starting June 1 and continuing the entire month, current SeaWorld San Antonio pass members (21+) can enjoy a complimentary beer "on the house" (limit one per person, per day). Additionally, all guests can enjoy ice cold beer for only one dollar (limit two per person, per day). Poured at the Biergarten, the brews pair perfectly with the excitement of the Summer Spectacular which includes, dance parties, a 50 degree Chill Out bar, and shows like HydroPower: Xtreme FX – recently voted the world's most creative sport/stunt show and features acrobatic stunts on the lake, fireworks, lasers, and a live rock band. And coming summer 2023, guests can take a refreshing and thrilling family adventure on the world's first launched flume coaster, Catapult Falls.

(5/23/2023) Catapult Falls won't be the only new addition to SeaWorld San Antonio this summer. The park will also add ImaginOcean, a glow-in-the-dark musical show set inside the Sea Star Theater, featuring a combination of puppetry, special lighting effects as you follow a group of fish-friends out to discovery a hidden treasure.
On June 2nd the park's Hydropower: Extreme FX waterski show will also return to the park featuring new stunts, a live band, pyro, laser lights and more! The fan favorite Sesame Street Party Parade will also return this summer, located in the Sesame Street Bay of Play.

(1/7/2023) SeaWorld San Antonio is once again offering FREE admission all year long to Texas preschool children and Texas teachers. Texas preschool children ages 5 and under are eligible for a FREE Preschool Card. Active and certified Texas teachers can receive a FREE Teacher Card. Both cards provide UNLIMITED admission to SeaWorld San Antonio throughout the 2023 season. Card holders can upgrade and get Aquatica for only $35. New this year, teachers have the option to upgrade to unlimited access to Aquatica, PLUS parking for just $80. The only hitch is that you must apply for these online before the offer ends on March 31, 2023 and be a Texas resident.
2023 - Catapult Falls - (3/20/23) A few pictures of the new Catapult Falls ride under construction at SeaWorld San Antonio were posted to IG over the weekend. As you can see below, it looks like they are pretty far along with the constrtuction so far.




(12/20/2022) A couple of great aerial construction photos of the new Catapult Falls going in at SeaWorld San Antonio have been posted to Twitter and embedded below. Looks like they are making quick progress on getting the flume poured.



(9/28/22) SeaWorld San Antonio confirmed their long rumored new flume ride for the 2023 season. The new ride will be called Catapult Falls and as rumored, this will be the world's first "launched flume coaster" and they say it will be the only flume coaster with a vertical lift in North America.
Ummm… on that last title, I've got a protest a little bit, as Journey To Alantis at sister park, SeaWorld San Diego does feature a vertical / elevator style fill for that flume ride, though from an entirely different manufacturer. Ok… enough of that though, because Catapult Falls does look quite cool, as they also say that it will be the world's steepest "flume coaster" with a 53º drop on the final hill.
Before that you, guests will get to experience the unique launch sensation of this new Intamin creation. From the look of the animation, it almost appears as if the flume will be launched via a high-speed conveyor-belt. Sort of like climbing onto a tread-mill from hell, it will launch the boats at 30 feet per second right into a small airtime hill and then down the other side into a quick splash pool before circling back towards the vertical lift and final drop.


(9/11/22) I think Intamin just revealed exactly what they have planned for the new flume ride planned for SeaWorld San Antonio just ahead of the IAAPA Expo Europe 2022 that starts on Monday. Intamin's YouTube channel just uploaded a short 23-second video called "Intamin Flume Rides: Booster" that shows a flume boat get pulled up onto what looks like a launch track. A countdown begins…3… 2… 1… and then fade to white, with the words "Now Available FLUME BOOSTER" along with the sounds of a revving engine in the background.
While clearly this is just a teaser… I'm expecting that we'll see more of this new technology in the near future, likely to be revealed by SeaWorld themselves with this new ride announcement.
If you've looked at the coverage of the leaked plans for the upcoming SeaWorld San Antonio flume ride, the speculation based on the plans is that the flume ride's layout did indeed look like it was intended to feature some kind of yet-to-be-seen launch system (or Flume Booster) to shoot the boats down a flat section of track and then up and over a coaster like hill before dropping down into a flume-style drop on the other side.


(4/3/22) New plans for an awesome new attraction planned for SeaWorld San Antonio in 2023 have been posted to ParkFans this week. From the look of things, this is a new flume ride which is being put in a fitting location to the left of Great White where the park's old Texas Splashdown log ride used to sit.
While my first impression on the plans, and based on previous company history, I was thinking this was a Mack Rides flume. However, according to the ParkFans reports, they believe the new ride to be from Intamin, so maybe they saw Intamin's name somewhere in the documentation they had access to.
The plans for this flume show off something else of interest. After the boats dispatch from the station and travel along a slow river course for a time before the boats appear to leave the water and enter onto a straight section of track of some kind. While this could just be a traditional lift hill, the plans almost look like this section remains at ground level and then goes up a hill after it ends that travels over an existing section of the flume, and then down a drop on the other side into a splashdown area. The thought from ParkFans, which I can agree with, is that this may actually be a "launch" track that will launch the riders up and over a small hill. While I can't recall Intamin ever making a launch's flume ride before, I know Mack Rides actually has been doing this very thing for their new PowerSplash rides. Intamin is well versed in launch technology for their coasters however, so it wouldn't be hard to believe that they might be ready to add it to their flume rides as well.
After this first drop and splash the boats will make a u-turn and head towards what is clearly some kind of vertical / elevator style lift system that will raise the boats to the top of the second drop. This second drop appears to be a sort of a coaster style drop that will go below the waterline and then rise-up for a little airtime hill before dropping again to the final splashdown. This is something you will see in many flume rides from both companies, such as Ripsaw Falls at Universal's Islands of Adventure (Mack) and the incredible looking Chiapas at Phantasialand (Intamin). Meanwhile both companies are well versed in elevator style lift systems for their water rides, and I will admit that the plans for this look more like the new style single Intamin lifts than the Mack style enclosed lifts.
Regardless, I do love a good flume ride, and guests at the Texas parks can always use another way to cool down on those hot summer days, so this will be an excellent addition no matter who makes it.