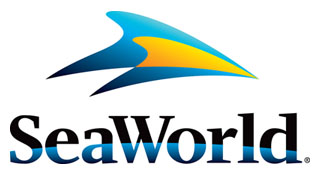 SEAWORLD TEXAS
San Antonio, Texas
SeaWorld Parks & Entertainment
Park News - (6/12/22) SeaWorld San Antonio reports that "Complimentary Beer" is now back at the park this summer. Now through August 7th SeaWorld Season and Annual Pass Holders age 21+ can get one free beer sample per visit at the Lone Star Lakeside Bar.

(1/11/22) SeaWorld San Antonio will be hosting a Mardi Gras event starting January 15th which will continue every Saturday and Sunday (plus a few extra days) through to February 27, 2022. During the event the park will offer new authentic New Orleans style cuisine (shrimp jambalaya, beignets, and po boy sandwiches) as well as put on the debut of an all new Sesame Street Mardi Gras Parade.
Following this the park will next host the Seven Seas Food Festival which will take place from March 25 through to May 30, 2022. This is a park wide international cuisine discovery event featuring dishes from Germany, Korea, Italy, Greece, France and more.
Also, Don't miss the Tidal Surge update below, click here.

2022 - Riptide Race @ Aquatica - (10/16/21) Riptide Race is coming to Aquatica San Antonio for 2022. Guests will climb a 51 ft tower and race down in a two-person raft with a partner against rides in the slide next to them. The slide will feature side-by-side action sections with low-slide-walls so riders can see who is winning the race before the final splashdown at the end of the nearly 565 foot slide.
I don't know if the final layout will be the same or not, but the experience should be very similar to the Riptide Racer that was added to Aquatica Orlando a few months ago. You can enjoy our video of the Orlando version below, which includes POV footage of both sides.


2022 - Tidal Surge - (1/25/22) A great video showing off some early testing taking place on the new Tidal Surge ride (S&S Screamin' Swing) has been posted to Facebook.




(1/11/22) Some awesome pictures of the new Tidal Surge (S&S Screamin' Swing) coming to SeaWorld San Antonio can be found below. As you can see, this thing looks darn near finished, theming and all. Maybe it is just the location, but dang if this doesn't look absolutely HUGE compared to other Screamin' Swings I've seen before elsewhere.
Of course, remember SeaWorld promised this would be "the world's tallest and fastest" screaming swing and clearly they were not lying. Your typical Screamin' Swing is normally only 62 feet tall and swings riders up 81 feet in the air. Those dimensions fit the stats for the "Finnegan's Flyer" version installed at Busch Gardens Williamsburg, but in a previous FB video from the park they said the Tidal Surge tower will stand 105 feet tall, and swing riders up to 135 feet in the air!
It's beautiful and going to be a great addition to the park with a cool waterside location.


(10/6/21) The new Tidal Surge attraction at SeaWorld San Antonio for 2022 has now gone vertical according to the latest construction update posted to the park's Facebook page. The bottom of the giant legs for the S&S ride system have now been set in place for what they say will be the world's tallest (105 ft) Screamin' Swing ride. Check it out below.


(8/25/21) SeaWorld San Antonio has announced Tidal Surge is coming in 2022. Tidal Surge will be the world's tallest and fastest screaming swing (S&S) when it opens next year.


(4/18/21) While SeaWorld San Antonio hasn't confirmed just what it is they are working on for 2022, the arrival of large blue ride pieces in the parking lot have given it away. Thanks to one of our readers for sending in what are clearly pictures of an S&S Screamin' Swing attraction, just like the Finnegan's Flyer ride that was added to Busch Gardens Williamsburg a couple seasons ago. They also included a look at the construction site, full of activity to get it ready for the new ride.



2023/2024 - New Flume Ride - (4/3/22) New plans for an awesome new attraction planned for SeaWorld San Antonio in 2023 have been posted to ParkFans this week. From the look of things, this is a new flume ride which is being put in a fitting location to the left of Great White where the park's old Texas Splashdown log ride used to sit.
While my first impression on the plans, and based on previous company history, I was thinking this was a Mack Rides flume. However, according to the ParkFans reports, they believe the new ride to be from Intamin, so maybe they saw Intamin's name somewhere in the documentation they had access to.
The plans for this flume show off something else of interest. After the boats dispatch from the station and travel along a slow river course for a time before the boats appear to leave the water and enter onto a straight section of track of some kind. While this could just be a traditional lift hill, the plans almost look like this section remains at ground level and then goes up a hill after it ends that travels over an existing section of the flume, and then down a drop on the other side into a splashdown area. The thought from ParkFans, which I can agree with, is that this may actually be a "launch" track that will launch the riders up and over a small hill. While I can't recall Intamin ever making a launch's flume ride before, I know Mack Rides actually has been doing this very thing for their new PowerSplash rides. Intamin is well versed in launch technology for their coasters however, so it wouldn't be hard to believe that they might be ready to add it to their flume rides as well.
After this first drop and splash the boats will make a u-turn and head towards what is clearly some kind of vertical / elevator style lift system that will raise the boats to the top of the second drop. This second drop appears to be a sort of a coaster style drop that will go below the waterline and then rise-up for a little airtime hill before dropping again to the final splashdown. This is something you will see in many flume rides from both companies, such as Ripsaw Falls at Universal's Islands of Adventure (Mack) and the incredible looking Chiapas at Phantasialand (Intamin). Meanwhile both companies are well versed in elevator style lift systems for their water rides, and I will admit that the plans for this look more like the new style single Intamin lifts than the Mack style enclosed lifts.
Regardless, I do love a good flume ride, and guests at the Texas parks can always use another way to cool down on those hot summer days, so this will be an excellent addition no matter who makes it.