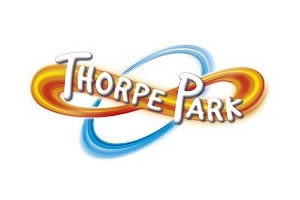 THORPE PARK
United Kingdom
Merlin Entertainments Group

Park News - (3/16/21) ThemeParks-UK reports that Black Mirror Labyrinth at Thorpe Park will open to guests starting on May 21, 2021, unless the government guidelines change between now and then. Follow the link for more information.
2021 - Black Mirror Labyrinth - (5/31/21) A review of the new Black Mirror Labyrinth attraction at Thorpe Park can be found over at Themeparks-UK.

(2/21/21) While Thorpe Park will be ready to open their new Black Mirror Labyrinth experience in Spring 2021 (with the park currently hoping to open to guests on March 27), there is a rumor going around that the Black Mirror concept could be short lived. Black Mirror was built to replace the park's The Walking Dead: Living Nightmare walk-thru attraction that was open for three years and was expected to open in 2020 but was delayed due to COVID.
As this may be an example of one temporary attraction replacing another, the latest rumor suggests there may have been talks of a future re-theme that could be tied into the video game, "Among Us". Since Black Mirror has yet to open to guests, I guess it could come down to how long of a deal Thorpe Park signed to use that IP and if the popularity of the game would remain high enough to outlive the Black Mirror contract. So consider this a rumor for now of course.

(6/8/20) Sad news for Thorpe Park, as the park has chosen to delay the opening of their planned Black Mirror Labyrinth attraction that was to open this year. Black Mirror Labyrinth is now officially delayed until Spring 2021.

(2/26/20) Thorpe Park has announced that they are adding the world's first "Black Mirror" themed attraction to be called Black Mirror Labyrinth. The new "digital maze" attraction will open in March 2020 where you can get lost in a hypnotic maze full of sensory-defying environments. The attraction will be included with general admission to the park and will replace the former walk-through "The Walking Dead" attraction.