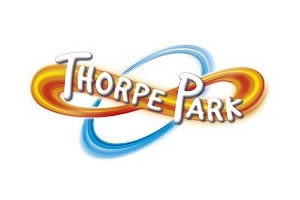 THORPE PARK
United Kingdom
Merlin Entertainments Group

Park News - (11/20/22) According to a source, Screamscape is hearing that Thorpe Park is performing some re-tracking work over the off-season on , the park's Intamin made, 10-inversion roller coaster. While no pictures were sent as proof, I'm told that they have already removed the track for the final four inline rolls and the turn back into the station so far. It is believed that the track work is being performed by Taziker, a UK based engineering company who worked with Blackpool Pleasure Beach to perform retracking services on The Big One coaster there where they replaced four sections of track in 2020. If you follow the link, there is a pretty amazing video on the Taziker site showing off the work they did for BPB.

2023 - Ghost Train - (5/3/2023) Thorpe Park has confirmed that the updated 'Ghost Train' attraction (now sans Derren Brown) will be ready to open to park guests on Friday, May 26, 2023. According to an update at Themeparks-UK, the new changes will include an all new storyline with live actors, new special effects and the removal of the VR hardware and of course, Derren Brown theming.
Previous teases by the park indicated that the train would take guests into the darkness and realms beneath Thorpe Park for an adventure into the supernatural. "But watch your tracks, death is always one stop ahead.​​"

(2/5/2023) A few more details about what Thorpe Park has in store for guests with the new Ghost Train attraction have been reported by Blooloop this week. According to the article the new experience will feature all new special effects and a story that will take guests on a "harrowing ride into the realms beneath Thorpe Park". The new attraction experience has also been described as a "petrifying experience" that will bring you "face-to-face with horrors that dwell within."
Well, you know that I love a good haunt / horror ride experience, so I can't wait to find out more about what's involved here as we get closer to opening day, as the park's ongoing evolution of the "Ghost Train" experience over the past several years has always been one of the most unique sounding attractions ever created.

(2/1/2023) UPDATE - A new post by Thorpe Park on social media seems to confirm that Derren Brown departed the Ghost Train experience at the last stop, and it will reopen this season with some kind of new experience under the name, Ghost Train.




(2/1/2023) Thorpe Park has released a brief teaser video featuring the building from Derren Brown's Ghost Train attraction. According to some rumors, the attraction experience may be updated in a big way this season. Anyone know more?


2024 - New Roller Coaster / Project Exodus - (9/29/2023) More sections of track are now arriving on site at Thorpe Park for their new 2024 Project Exodus roller coaster, from Mack Rides. This will be a major new roller coaster for the UK, as the first new coaster that will finally take the record for being the Tallest roller coaster in the UK away from The Big One at Blackpool Pleasure Beach.




(8/19/2023) According to the latest update large gold colored support pieces for Thorpe Park's new 2024 roller coaster (aka: Project Exodus) have started to arrive in a nearby staging area.


(5/6/2023) According to updates, it appears that Thorpe Park's new "Project Exodus" roller coaster plans show off the ride with a gold and white paint scheme. Attraction Source says that the coloring will be done similar to how Steath was done, with the gold color fading into a white color as it passes the treeline to reduce the visual impact from afar. The new roller coaster from Mack Rides, is set to be the tallest coaster in the UK when it opens in 2024, and site prep is already under way.


(11/5/22) A new video from Coaster Chall highlights what's going on at Thorpe Park and their Project Exodus coaster.


(11/2/22) According to several reports Thorpe Park has been given the final go-ahead to proceed with plans to build a new £18 million roller coaster for the 2024 season. It's been given the nickname, Project Exodus, with the goal of being the tallest roller coaster in the UK, standing 236 feet (72 meters) tall.

(3/17/22) According to the tweets below, Thorpe Park have applied to build the UK's tallest roller coaster under the codename Project Exodus.


(12/12/21) New details have finally been revealed about the next roller coaster proposed for Thorpe Park this week. According to a write-up posted at Theme Park Tourist, the plan is for the coaster to be very tall, standing at 236 feet, which would make it the tallest coaster in the UK when it opens in 2024.
The new addition will go on the site of the former "Old Town Area" and cause the removal of some older attractions as well, which will apparently include the Loggers Leap. Some rough concept art for the new has also been released, which show a very tall, but compact looking ride experience. To me however, only one other ride popped into my mind as looking a bit like this, which was Steel Curtain at Kennywood in the US. While I'm not saying for sure this will be an S&S coaster, it does sure share a similar look, including a very bulky looking support network and that weird outward banked turn while leaving the station and heading to the lifthill looks like it was borrowed right from an S&S El Logo coaster design book. You can only read so much from concept art however, as it is always subject to change and sometimes not a true representation of what the final product will be, so we'll have to wait and see what happens.


(12/1/21) While we don't have a timeline, Thorpe Park did post on twitter that they are working on plans for 'a new world-class rollercoaster!" Currently they are still working with local authorities for planning approval, so they aren't quite ready to share what they are working on just yet.
I'm told the park has quietly been teasing a few things since Fright Nights that could be connected to the new project, or simply may be red-herrings intended to mis-direct from what is really going on. I'm told during Fright Nights were were several references to "Exodus" mentioned, as well as a fake construction box spotted with the label 'TP-RMC 22" on it. The later find most certainly sounds like something meant to mis-direct from what the park is really up to, and I'm told that some early tree clearing may have already begun in the park's old town section. Some older rides may also be moved or removed entirely to make room.
So what could the park be adding? Looking back at the additions over the past couple decades, it looks like the park has primarily made purchases from both Intamin and B&M when it comes to building major new roller coasters, along with one Gerstlauer. With the last big coaster being Swarm (B&M) that opened in 2012, the park is long overdue for a major new attraction.