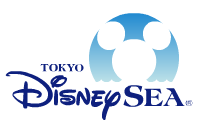 TOKYO DISNEYSEA
at the Tokyo Disney Resort
Tokyo, Japan (Abbreviation: TDS)
Disney & Oriental Land Company (OLC)
Ride Rehabs - These dates are not guaranteed to be 100% accurate as refurbishments are subject to change.
Mermaid Lagoon Theater - NOW CLOSED through TBD
DisneySea Transit Steamer Line - Aug 1 through Nov. 28
Turtle Talk - Aug 22 through Aug 28
DisneySea Electric Railway - Aug 30 through Oct 28
Tower of Terror - Sept. 26 through Oct. 16
The Magic Lamp Theater - Oct 10 through Oct 20
Raging Spirits - Oct 17 through Nov. 16
Journey to the Center of the Earth - Nov. 17 through Dec. 7
Indiana Jones - Jan. 10, 2023 through Feb. 7
Blowfish Balloon Race - Jan. 17 through Jan. 27
General Park News - (5/15/22) Tokyo Disney has announced that they will begin selling a "Disney Premier Access" pass option to guests starting on May 19, allowing them to cut to the front of the line on either Enchanted Tale of Beauty and the Beast at Tokyo Disneyland or on Soaring: Fantastic Flight at Tokyo DisneySea. This is the same name that Disney has been using for the service at Disneyland Paris as well, but it functions in much the same way that the "Lightning Lane" service is being offered at the American parks: guests can purchase this option through the official Tokyo Disney Resort app for ¥2,000 (about $15) while available.

(9/5/21) It's hard to believe it, but Disney announced that yesterday was the official 20th Anniversary of the Tokyo DisneySea theme park. A visit to Tokyo Disneyland and especially Disney DisneySea remain at the top of my bucket list of places to visit someday, so congratulations for 20 awesome years.





2023 - Fantasy Springs (New Land) Adding Frozen / Tangled and Peter Pan Lands + New Hotel -
(11/19/21) Tokyo DisneySea has released a new aerial drone video showing off the construction progress of the new Fantasy Springs expansion of the theme park. The video shows off the progress made from the start of the project back in 2019 when it was just a parking lot up how it looks not long ago, and then compared to the concept art at the end.
Check it out below.




(4/25/21) Another look at the Fantasy Springs model can be seen below, this time with a look at the Peter Pan, Frozen and Tangled themed areas.


(4/16/21) Tokyo Disneysea has released a new video teaser for the Tangled section of their new Fantasy Springs land, now under construction. Lots of detail to be seen, so it obviously looks amazing, though they don't show off any details on planned attractions here yet.


(12/19/20) Some fantastic images of the new Fantasy Springs area under construction at Tokyo DisneySea as seen from the top floor of the nearby Sheraton hotel have been posted to Twitter this week.


(2/7/20) The Oriental Land Company has announced that they are delaying the opening of the Fantasy Springs expansion land (which will feature Frozen, Peter Pan and Tangled attraction areas) to the Tokyo DisneySea by one year. The new expansion will now open it in 2023, which puts it in the same timeline as when they will be celebrating the 40th Anniversary of Tokyo Disneyland.

(5/22/19) The Oriental Land Company released new details, artwork and the official name on their newest expansion area coming to Tokyo DisneySea. This eighth themed port for the park will be called Fantasy Springs and is slated to open in 2022 along with a new themed hotel, with an investment cost of 250 billion yen.
Fantasy Springs will consist of three different themed areas themed to the world's of Disney's animated films: Frozen, Tangeled and Peter Pan. Guests will enter the land past waterfalls and ponds flowing with "magical spring waters". Besides the new hotel, which will overlook Fantasy Springs, the new land will feature four attractions, three restaurants and a gift shop.

(8/27/18) Construction on the huge expansion to Tokyo DisneySea is said to have begun and it looks like some ground work is taking place in the parking lot area near the Bayside monorail station.


(6/15/18) Big news from Tokyo Disney Sea, as the park has confirmed plans for their biggest expansion ever that will include three new mini-lands and attractions as well as a new hotel by 2022. The project worth $2.27 billion will be added with a new pathway running between Arabian Coast and Lost River Delta, where the new properties will be built on what is currently a parking lot. The new lands will include:
Frozen - Previously announced and then sort of put into Limbo for awhile, plans to add a Frozen themed area have now been reconfirmed as guests will be welcomed into Arendelle. The main attraction here will be some kind of boat ride that will retell Anna & Elsa's story, as well as a restaurant inside the castle.
Tangled - Enjoy the famous Lantern Festival from the film as Rapunzel journeys to the city with Flynn as part of another boat-ride attraction. Fun note... you will also be able to eat in the Snuggly Duck restaurant.
Peter Pan - Yep, even though there is a Peter Pan themed dark ride in Tokyo Disneyland, the story will get a themed land here in Tokyo DisneySea that will include two rides: one where you will board flying boats to travel through the Neverland jungles to battle Captain Hook and rescue Wendy's brother John. The other attraction will be something themed to the world of Pixie Hollow and feature Tinker Bell and her fairy friends.
If you followed the link above, you'll also get a look at the artwork of the new proposed hotel outside Tokyo DisneySea which promises to have the "most luxurious accommodations ever at Tokyo Disney Resort".

(7/7/16) In an interview with the President of the Oriental Land Company, he reveals some timelines and important details regarding the future expansion of the Tokyo Disney theme parks. In 2021 or later he reconfirmed that Tokyo DisneySea will be opening a new themed land based on the smash hit film, Frozen. He also mentions that they are looking into expanding into what bits of surrounding land they have available to them to ensure they have enough room to fit in the new expansions, especially for the new Frozen land.
(4/28/15) The Oriental Land Company has released a new piece of artwork showing off the new "Scandinavia" themed Port they are adding to the Tokyo DisneySea theme park. While they only say that the new Scandinavia port will have a portion of the area themed to the smash hit animated film "Frozen", so far it clearly looked to be entirely themed to it.
It has a clear copy of the Arendelle castle and village (with frost magic in the air overhead) on the left and to the right there is a "mountain" that appears to have a waterfall coming down, along with a couple of cave entrances portals into the mountain itself off the main pathway, which is probably where a "Frozen" themed dark ride or some sort will be built. In the lower right corner of the picture, there is a small circular grove which seems to have a small geyser or something in the middle surrounded by a bunch of round boulders, which I'm guessing may be a fun little show area for the Trolls.
No solid opening date is listed, they only say that it will be after the start of fiscal 2017.
(10/30/14) The Oriental Land Company made a huge announcement regarding the future expansion of both the Tokyo Disneyland and Tokyo DisneySea theme parks a short time ago. This is apparently part of a planned 500 billion Yen investment into the resort over the next 10 years, which roughly converts to an amazing $4.59 billion US dollars. (Click here to see the Fantasyland plans)
At Tokyo DisneySea the park will add an entirely new land, or rather, a new port, into a section of empty land left open for future development located south of the Lost River Delta area. This new 8th Port will feature new attractions, shops and restaurants. While they also promise "multiple major attractions" to be part of this new port, they also say that the overall size and scale of the port will be about the same size as the Arabian Coast port.
While they don't come right out and say it for sure, it is believed that the 8th port at Tokyo DisneySea might be Arendelle, the kingdom from the hit animated film, Frozen. While not listed in the press release itself, it was mentioned elsewhere that they would be adding a Frozen area and since Arendelle is a "port" kingdom, it would only make sense to put it in Tokyo DisneySea as well. More on this when we find out!