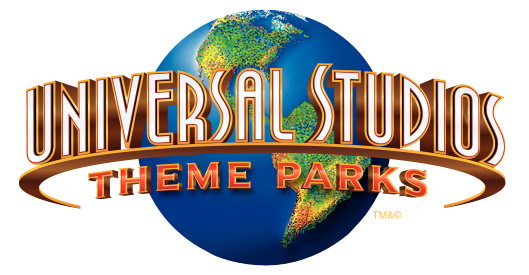 UNIVERSAL BEIJING RESORT
Beijing, China
Universal Studios Theme Parks

Park News - (11/1/22) According to Reuters, Universal Studios Beijing reopened on Monday (Oct. 31st) after being asked to shut down for a few days by the local government due to increasing COVID-19 infection rates.

(10/27/22) According to news reports the local government has now shut down the Universal Studios Beijing theme park resort once again as COVID-19 cases rise in the region. This marks the second time that Universal Studios Beijing was forced to close down after being closed from May 1st through mid June earlier this year as part of Beijing's zero tolerance policy for COVID outbreaks.

(6/26/22) Good news this week for Universal Studios Beijing as the latest news reports claim that the theme park was allowed to resume operations yesterday after being closed along with many other businesses almost two months ago due to the latest COVID outbreak in the city. For now Universal Studios Beijing is running at limited visitor capacity (reservations required), all guests are required to provide a valid negative COVID test taken within 72-hours of visiting and undergo a temperature check before entering the resort. Keep in mind that during this period of restarting operations the theme park is also running a schedule with more limited hours of operations. See the official website for all the details before you schedule a visit.

(5/2/22) New COVID safety restrictions in Beijing have shut down the Universal Studios Beijing theme park and Citywalk retail/dining zone for the time being. This follows the reporting of 59 new local infections in Beijing on Sunday, with over 300 new cases reported since April 20th.
Similar restrictions in Shanghai also saw Shanghai Disneyland forced to close down in mid March, and while the theme park is still closed, Shanghai officials say that transmission of the virus in their area now seems to be "effectively controlled". For comparison, they report that 7,.872 new cases were reported on Sunday in Shanghai, compared to the 59 in Beijing.

(4/24/22) According to a tweet from Roller Coaster Dream, a guest at Universal Studios Beijing has apparently died following taking a ride on the park's Decepticoaster. According to the translation the guest returned from a ride on the coaster and was in need of medical assistance. The use of an AED (Automated External Defibrillator) was performed and the guest was rushed to a local hospital where they passed away.
Out of need for caution and to allow time for an official inspection, the Decepticoaster will be closed for a few days to allow for the investigation to take place. The most likely scenario is that the guest may have suffered from an pre-existing condition that was aggravated by the intense roller coaster experience.




(12/4/21) While Universal Studios Beijing has only just opened to guests in September, planning is now moving forward with a second phase of construction. A press briefing revealed plans to add five new hotels to the theme park resort, in addition to the current two resorts (Universal Studios Grand Hotel and the NUO Resort Hotel) that were ready on opening day.
In the grander scheme of things, it was also announced recently that Universal Studios Beijing President, Tom Mehrmann, is taking on a grander role in the newly created position of President of Universal's Pacific Rim Park and Resorts. This will allow him to not only continue to oversee the new Beijing resort, but also Universal Studios Japan and Universal Studios Hollywood.

(11/7/21) A couple of fun notes from the new Universal Studios Beijing park this week. First off, you'll find a video showing off some highlights form the park's live show, "SING! on Tour!" This is based on the similar live action show that first opened at Universal Studios Japan in 2019. This is timely however, as the film's sequel, SING 2, opens in theaters starting Dec. 22, 2021.
Secondly, you've got to check out some pictures posted by the ThemeparX Twitter the other day (embedded below) as the first snowfall took place at the new theme park, providing us with a unique look at the Wizarding World of Harry Potter covered in real snow. And now suddenly I'm craving a Hot Butterbeer…
Make the jump over to ThemeparX to see more photos and some videos shot at the park and in CityWalk during the snowfall.



(10/30/21) I'm not sure what future changes this may cause to the current COVID safety procedures in place at Universal Studios Beijing, but according to Reuters the Universal Studios Beijing resort will enter a "emergency pandemic prevention status" to help curb the spread of COVID-19. The only specific measures mentioned in the release by a member of the Beijing government was a reduction in "the number of permitted wedding banquets and exhibitions" at the resort.

(10/3/21) I came across a new POV video showing off the Jurassic Flyers powered coaster at Universal Studios Beijing, but this time shot in the daytime and front row for a better view. Check it out below. One thing you are sure to notice… this ride appears to be extremely Evac Friendly, with a nice broad platform under probably about 90% of the ride layout. (There also appears to be a brief stoppage mid-way through the ride, so they may still be working out the kinks.)


(9/29/21) The new Jurassic Flyers ride at Universal Studios Beijing is now testing with riders, though the word is this is just Team Member Previews so far. You can catch a POV video of the ride in action below, though the quality isn't the best due to what looks like a zoomed in camera. The action here isn't quite what I was expecting, offering an indoor and outdoor ride through the mountain landscape at both medium and high speed, and a good amount of spinning from the cars. Based on the noise from the riders, it's a decent little family thrill ride that everyone was enjoying.
Footage from Chinese streaming services show off the loading station and a couple of different but better shot POV videos, but with odd music overlaid on top of the footage for some reason which you can decide if you want to watch at the links above.


(9/22/21) A new video has surfaced from Universal Studios Beijing, this time showing off the entire Jurassic World Adventure experience. The interesting thing about this video is the person behind the camera is taking advantage of the park's special Universal Express queue cutting system. Why this is interesting is you may remember during the park's construction, Screamscape had previously mentioned how Universal was going to put new Facial Recognition systems to use in the park. About 10 seconds into the video, as the camera-man enters the Universal Express lane, they have to show their face to a mobile-device mounted to the entrance that shows the Chinese Universal Express logo at the top and in English at the bottom it says, "Please Face The Screen".
Before you can blink the mobile device scans the face of the guest and approves them for entry to the Universal Express lane, lighting up a big green light at the top of the mobile-device dock. While we have not seen how guests enter the park's main entrance just yet, the early rumors suggested that facial recognition software would be put to use for not only Universal Express access, but general park access, and possible for other special guest features within the park. The rollout of the technology at the Universal Studios Beijing park was also planned as a proof of concept test for a possible future installation of the system into Universal's Epic Universe park opening in a few years in Orlando, FL. From there, it wouldn't be long before it could be rolled out across all of Universal Orlando if it proves to be a worthwhile addition to the park experience.
Anyway, let's move on to the rest of the video that shows off extensive queue scenery, including some impressive video screens in the towering Visitor Center building, complete with a statue of John Hammon, the fictional creator of Jurassic Park. From there you move past labs, office space, more impressive dino displays where you will learn about the ATLAS vehicle that you will soon be riding in. Speaking of which, when you get to some of the first scenes of the ride experience, be sure to check out the Disney-esque attraction posters covering the walls, promoting all there is to see and do inside Jurassic World. Keep watching, because once the vehicle starts to move, the posters also become alive and animated as well, giving the concept a nice 21st century wike and a nudge.
Even if you have seen it before, give the video a watch for the entire ride experience, this version is shot pretty well and shows off the entire ride experience quite well. Animatronics, screen projections, and special effects galore. I'm really hoping Universal finds a way to bring this ride to the US someday… somewhere.


(9/16/21) So far it sounds like the new Universal Studios Beijing is going to be a hit. Within 30 minutes the new theme park had sold out of all of the available tickets for the two two days of public operation.

(9/7/21) We've found a new video showing off another unique attraction from Universal Studios Beijing. The video below shows off Kung Fu Panda Journey of the Dragon Warrior, an indoor dark flume ride located in the indoor Kung Fu Panda themed land that is unique to this new park.
The attraction appears to be a mix of animatronic figures along with some screen and projection-based scene enhancements when things get more action oriented.
Below that we've also found a video of the Decepticoaster featuring a full POV view from the front row about half-way through the video where you can also hear the custom on-board audio soundtrack pretty well.
I've also added a video with about two minutes of footage from an interesting How To Train Your Dragon live show, featuring gigantic dragon puppet style figures that fly around the theater and land on the stage.




(9/1/21) Fantastic news came from Universal Studios Beijing earlier today, as it was announced that the new theme park resort has now set Sept. 20th, 2021 as the grand opening. This has been a long time coming, and I'm sure it is a very welcome sign for everyone who worked so hard for the past several years on this new theme park resort to finally see the finishing line come into view. So congrats to everyone!

(8/30/21) Impressive reverse POV rider cam footage has now been found showing off the Decepticoaster at Universal Studios Beijing. Below that you can also see the projection show being shown on the park's Hogwarts Castle after dark.



(8/28/21) More amazing photos of Universal Studios Beijing can be found posted to ThemeparX this week. We've also come across a couple more ride videos to share, a POV of the Chinese version of Flight of the Hippogriff at Sunset and a POV of the Loop-Dee Doop-Dee coaster in Minion Land.



(8/25/21) According to a report on BlooLoop, Universal Studios Beijing will start 'trial operations' on Sept. 1, 2021. This means the park and resorts will be open to special invited guests for these trial operations before the park is allowed to open to the general public.
Speaking of visiting the park, a great collection of new images shot inside the park can now be seen over at Themeparx this week. For quite some time now the park has already been conducting their own soft-preview of the park for invited guests, employees and their friends/family members. Some videos of the park are starting to leak out finally, including a POV video of the park's incredible looking new Jurassic World themed dark ride. Spoilers ahead, but watch the video and keep an eye out for an amazing sequence where the Indominous Rex chases after the ride vehicle while it backs-up away from it. The attraction uses the same ride-system as Universal's Spider-Man and Transformers dark rides, but from the look of things, the Jurassic World ride has even less screens than Spider-Man does, and a whole lot of full sized beautiful animatronic dinosaurs!
I don't see a way to embed it, as it was posted to an unknown Chinese video streaming service, but you can follow this link and watch it there by pressing the play arrow. In the meantime, if anyone comes across any other POVs of the new rides at the park, please send me the links for future updates.

(8/18/21) A short but fun video clip posted to Twitter shows off the Decepticoaster at Universal Studios Beijing shooting riders out of the theme launch tunnel, complete with lights and sound-effects visible to the guests below.


(7/31/21) The long extended "stress test" for the new Universal Studios Beijing theme park resort are finally nearing completion according to this news article. According to the chairman of Beijing's Tourist Group, "If the stress test and trial operating are going on well, the long-waited opening time will be on the time table". The extended testing of the resort that has pushed back the opening plans to August 2021 isn't just about the rides and attractions, but also ensuring that the resort can handle large capacity crowds safely, or handle itself in the event of extreme weather conditions. The crowd part is important, as the world's newest Universal theme park resort is expected to draw in 10-12 million guests each year.

(7/24/21) The soft opening previews continue at Universal Studios Beijing it seems and you can see more pictures of the park posted to ThemeparX this week. There is a post claiming that "Trial operation" for the park might start August 5th, so this could possibly be the first public soft opening date. The current soft opening trials have apparently only been for team members and their guests.

(7/17/21) Universal Studios Beijing remains in a limited soft-opening mode it seems, where it is really open to just employees and their friends and families. According to Screamscape sources, the park was expected to be fully open by now, but is being held back a bit as the Chinese government is requiring more testing, training and inspections of the park attractions before they are ready to sign off on the grand opening. From what Screamscape has been told, what the Chinese government is asking for is far above and beyond what Universal or the various individual ride manufacturers require before they are ready to open attractions anywhere else on Earth, so it isn't known exactly when the park will be allowed to fully open.
In other news, we did see a report claiming that guests visiting the Toothsome restaurant in CityWalk have been complaining on social media about the high prices and posting pictures of their receipts. A Universal resort rep has confirmed that the prices are correct for the high-end restaurant, which showcases a variety of Western style food as well as fancy desserts. According to the reports a hamburger is going for 158 Yuan ($24 US), the famous Toothsome giant milkshakes for 98 Yuan ($15 US) and the restaurant is outside of the theme park and open to everyone. This sounds fairly close to the pricing I paid at at the Orlando Toothsome location last month.

(6/6/21) Another huge batch of photos showing off the new Universal Studios Beijing theme park can be found posted at ThemeparX this week. If you scroll down through the extensive collection of photos showing off sections of the empty theme park you'll eventually come across photos showing off guests touring select lands within the park at last. As rumored, it looks like the quiet soft-opening preview of the new theme park has begun.

(5/20/21) According to reports, Universal Studios Beijing will being testing out the park by inviting employees to visit the park starting this week, ahead of an anticipated public soft opening in early June. According to a post at ThemeparX, Resort staff were telling tourists passing by the park gates to come back on June 1st.

(5/11/21) Universal Studios Beijing has become the world's first theme park to be certified "LEED Gold" using the LEED for Cities and Communities rating system. Set to open later this month, LEED (Leadership in Energy and Environmental Design) is a rating system that rates cities and communities for their energy efficiency, the reduction of their carbon footprint, emissions levels, as well as how they use water, waste and transportation systems.
According to Tom Mehrmann, President and GM of the Universal Beijing Resort, "We have worked to plan and create a theme park resort destination that is good for the environment, good for our guests and team members and good for our community,"

(5/7/21) Some fantastic new shots inside Universal Studios Beijing can be found at ThemeparX this week, starting off with a look into the Transformers Metrobase land and then on to other areas of the park. There are also a bunch of shots taken from a high up location, possible from the top of the giant mountain in the Jurassic World area looking out around the rest of the park where you can see a few locations left empty for future expansion to come for new attractions and maybe even new lands.

(4/30/21) Inside Universal has posted a list of all the new restaurant and beverage locations that will be available at CityWalk at the new Universal Studios Beijing theme park resort. The lists includes a lot of favorites you will recognize from Orlando and/or Hollywood like Bubba Gump Shrimp Co, Red Oven, Cowfish Sushi Burger Bar and Toothsome Chocolate Emporium & Savory Feast Kitchen. You'll also find some new locations like Wubei Craft Food & Beer, Cutie Cones, JUMBO Seafood, KPRO, Neon Street Hawkers, Time Travel Grandma's Home Flagship store and more.

(3/9/21) Who's ready for another look at Universal Studios Beijing? ThemeparX has a new batch of photos taken within the resort including a fantastic look at the side of a finished Hogwarts Castle.

(2/7/21) Is Universal Studios Beijing planning on holding seasonal special events themed to popular video game IPs? What sounds like it could become the rise of a Universal Beijing version of the "Universal Cool Japan" concept, it has been reported that China's Tencent Games company is working on a long term collaboration with the new theme park resort that would see certain IPs from Tencent Games brought into the park as early as 2022.
While Tencent Games started off mostly with their own first party game titles in the Chinese market they now have their own titles known around the world including Honor of Kings (Arena of Valor) as well as League of Legends from their ownership of Riot Games. Tencent Games also has ownership stakes in several other games companies, such as 84% of Supercell (Clash of Clans, Clash Royal) and 40% of Epic Games (Fortnite) which could bring some other major game IPs to the table.
This could be quite fun for the park, especially if they tap into the vast array of characters from the Clash games universe. I've always been fond of SuperCell's very creative take on their Clash characters, like in the video below.


(1/25/21) Several new pictures taken inside Universal Studios Beijing can be found posted to ThemeparX this week, with some showing off Transformers: Metrobase, Jurassic World and The Wizarding World of Harry Potter.

(1/20/21) A bunch of new pictures taken inside Universal Studios Beijing as they work to finish up construction can be found over at ThemeparX this week.

(1/2/21) A ton of new pictures from Universal Studios Beijing can be found posted to ThemeparX over the past few days, including some videos links (like this one) of a New Year's Eve celebration party shot with the theme park in the background, complete with the Decepticoaster running at night in the background and Bumblebee and Optimus Prime dancing along with a band performing. The other video links showcase performances on other stages set up throughout Universal Resort locations, making it a great preview of the new park set to open in the coming months.
According to one post, the park could possible begin preview visits as early as March and aim for a full grand opening in May 2021.

(12/19/20) A collection of new images from Universal Studios Beijing, mostly taken around the new CityWalk area, have been posted to ThemeparX this morning. The new CityWalk is full of bright colors and ample theming on the storefronts and looks as if it could be ready to open anytime. Scroll down past that and you can even see the inside of the parking structure and how guests will travel from the structure to CityWalk, which looks very similar in form to the stylings of Universal Orlando. Keep on scrolling down and we venture into the park with construction images from the Transformers, Harry Potter and Kung Fu Panda areas and more.

(12/2/20) New construction photos from Universal Studios Beijing can be found at ThemeparX this week with a look at the Wizarding World and other major lands throughout the park. This includes a crew putting together a life sized Optimus Prime figure in Transformers Metrobase. Keep scrolling down and there are a bunch of pictures taken all around the new CityWalk area as well.

(10/28/20) A ton of fantastic pictures from the inside of Universal Studios Beijing have been posted to ThemeparX this week that you don't want to miss. They appear to have images from virtually every land in the park posted throughout the top page.

(10/21/20) A brand new preview video of the Universal Beijing Resort has been posted by the park, giving us our first look at some of the park's new attractions, both in photo and concept art form, as well as some actual video footage of the Decepticoaster in action as well, with a close up look at the detailed theming on the outside of the launch tunnel. The train itself looks very much like a clone of the Incredible Hulk trains, but painted blue.


(10/14/20) ThemeparX has some great new updates from Universal Studios Beijing that include concept art from inside The Universal Grand Hotel, Minion Land under construction, the covered entry plaza street just inside the park, outside Waterworld, inside Kung Fu Panda Land of Awesomeness, The Wizarding World, Jurassic World and more.
This is the good time to really start viewing the park as they are in the final 6 month stretch before opening and this is when all the finishing touches will be added, and the colors of the resort will really start to pop on camera.

(9/22/20) A nice set of new construction photos of the new Universal Studios Beijing were posted to ThemeparX on Friday. A good number of them show off the new Wizarding World of Harry Potter themed land and buildings. Check them out.

(7/17/20) Universal Studios Beijing is said to be planning to begin "trial operations" of the new theme park in the first half of 2021. Some time after the test opening begins they will announce when the official grand opening date for the new park will be. All the main structures of the theme park are installed and they expect to have all the rides and main facilities complete before the end of 2020.

(7/9/20) A Tweet posted by Universal Core gives us our first look at the ride system being used for the Jurassic World attraction at Universal Studios Beijing. Check out the tweet below and you should immediately recognize the ride system as being essentially the same style dark ride hardware used by Universal on the Spider-Man and Transformers dark rides. Thre are also a couple of pictures of some other set pieces, such as a truck that looks designed to transport Raptors and a military style jeep with the InGen logo on the door.
They also tweeted out a video clip from late last month showing off the inside of the park's Harry Potter and the Forbidden Journey dark ride and well.



(6/5/20) New artwork and details about the version of CityWalk retail and dining complex hat will sit outside the Universal Studios Beijing theme park have been released. According to BlooLoop the complex will feature 24 different venues, including an 11 screen multiplex cinema as well as several food and beverage options, including Cutie Cones Ice Cream, Neon Street Hawkers, CityWalk Wubei Craft Food & Beer, Red Over Pizza, The Cowfish Sushi Burger Bar and a Toothsome Chocolate Emporium & Savory Feast Kitchen.

(5/25/20) An article about the construction of Universal Studios Beijing confirms something we've been hearing about, that a new Facial ID program will be running at the park to identify guests, allowing them to "buy tickets, enter the park, use lockers, rent service facilities and shopping" all through facial recognition. In one of our earlier reports about Universal's new Epic Universe theme park to be built in Orlando, we had heard some early rumors about how similar sounding technology will be used to allow the park to have a public open central space, and use the Face-ID tech to allow guests with tickets to enter the various themed lands and rides at a rapid pace rather than trying to scan ticket media.

(5/18/20) A few amazing close-up shots of the Transformers themed B&M coaster under construction at Universal Beijing have been posted to Twitter, giving us our first up-close views of the launch tunnel themeing and some rock-work below it on the ground.
Below that you can also see some ground-level shots of the Jurassic World section of the park, including the Mack Powered Inverted coaster that will run through the volcano mountain structure along with a view of the Jurassic World visitor's center building.



(5/9/20) According to this report construction on a 2.8km artificial river that will pass through the Universal Beijing resort has resumed, and the river itself is expected to be complete by this November, long before the proposed May 2021 opening of the theme park. Various hotels will offer docks for guests to board small boats that will shuttle them to the Universal theme park, not unlike the system currently in place at Universal Orlando.

(5/4/20) Some great new pictures of Universal Studios Beijing have been posted to ThemeparX this week.

(4/10/20) Some great pictures of the Transformers themed B&M launched coaster going into Universal Studios Beijing were posted to Twitter this week. This includes a fantastic shot of the launch tunnel now themed to look similar to the destructive maw of Devastator.


(3/22/20) While browsing through the latest photos of Universal Studios Beijing under construction at ThemeparX I came across a very interesting photo near the top of the page. The description just says that it was shot in the future resort's CityWalk area, but looking at the themed black and gold architecture poking above the construction scims only screams one thing to me. It appears that a third Toothsome Chocolate Emporium location is on the way (the second was confirmed for Universal Studios Hollywood in 2021), and will land in Beijing. For those who still doubt it, look closer and you can read the word "Toothsome" on the smoke stack.

(1/10/20) Another great photo showing off the Jurassic themed Inverted Power Coaster attraction from Mack Rides under construction at Universal Studios Beijing has been posted to Twitter, which you can see below.


(1/8/20) A great close-up photo of the new Transformers themed B&M launched coaster coming to Universal Studios Beijing has been posted to Twitter.


(11/6/19) ThemeparX has posted a very nice close-up photo of the huge mountain structure under construction in the center of Universal Studios Beijing that has given away a major new clue to those who can see it. The mountain itself is part of the Jurassic World themed land and so far Universal has been very reluctant to give away any secrets about just what kind of attractions we will find in this new land. In some of the early concept art it appeared that there was coaster track running through this fake mountain and for the first time we now have a very clear look at this coaster track.
While at first it may look like some kind of unique unknown inverted coaster track, if you look a little closer you may realize that this isn't a regular coaster at all, but a Mack Inverted Power Coaster ride system. You can compare this track to what Mack used on the Arthur ride system at Europa Park (see photo below), complete with the power-bar running down the track. As with Arthur, and the follow-up ride, Dragongliders at Motiongate Dubai, this is much more than an powered inverted coaster, the powered cars have an on-board audio system and are able to spin around to face the riders in whatever direction they should be looking during the indoor dark-ride portions of the adventure.
Long before Universal Creative settled on a Motorcycle themed coaster system for the Hagrid's Magical Creatures ride at Islands of Adventure, it was said that they had designed a completely different version of the adventure concept that would have used this same Mack Rides powered coaster system instead. At the time I was told that Universal had a bigger and better idea for the Arthur style ride system that would be built elsewhere, and now we finally know where.



(10/18/19) In a wild new story it has been confirmed that Universal is working with a Chinese tech company named Alibaba who is behind China's popular electronic payment form, Alipay. The two will integrate the Alibaba technology into the new Universal Studios Beijing theme park resort so that guests can pay for meals, get express passes and even pay for a storage locker using Alipay, while also being allowed into the theme park itself without showing a ticket through the use of cameras and facial recognition technology that will determine if they have paid for entry into the park or not.
Facial Recognition technology is quickly gaining traction in China where it is used for both security as well as easy payment services at various stores. According to Comcast's CEO, Brian Roberts, "There is no more seamless way to enjoy what we're building than using the Alibaba technology".

(10/14/19) Universal Studios released all new details about the new Universal Studios Beijing theme park resort opening in 2021. This includes confirmation of the seven themed lands that will make up the park: Kung Fu Panda Land of Awesomeness, Transformers: Metrobase, Minion Land, The Wizarding World of Harry Potter, Jurassic World Isla Nublar, Hollywood and WaterWorld. Outside of the park they have already confirmed that there will be two on-site resort hotels, along with the Universal CityWalk Beijing entertainment complex.
Kung Fu Panda Land of Awesomeness - This highly themed land will actually be completely indoors, bringing the animated experience to life for the first time as a whole land sized experience. Locations to be found inside will include the Jade Palace, Panda Village, the Peach Tree of Heavenly Wisdom, along with family friendly flat rides and ample locations to try out food, watch live performances, and the promise of a highly themed ride experience that will transport guests into the world of the Kung Fu Panda movies.
Transformers: Metrobase - will also be the first theme park land to be themed entirely around the world of the Transformers. It is more than a land however, as Metrobase itself is alive, and if the body of a "Titan" sized Transformer the size of a small city. Metrobase has located himself on this very site in Beijing as it was found to be an Energon rich location and suitable to serve as a new N.E.S.T. Beijing Headquarters location for the Autobots to work with the humans to protect the Earth from the Decepticons. While I don't know the complete list of attractions to be found in Metrobase, the concept art does show off Transformers: The Ride, what looks like a sci-fi tea-cup style ride similar to Storm Force Accelatron at Islands of Adventure, as well as a launched roller coaster with heavy Cybertronian theming and a layout inspired by the popular Incredible Hulk coaster from Universal's Islands of Adventure theme park.
Minion Land - Inspired by the world of the Minion characters from the Despicable Me film series, the land is described as a place for adults and children to see shows, meet characters and interact with the Minions everywhere they go. You can count on the Despicable Me: Minion Mayhem ride being there, along with other Minion themed attractions.
The Wizarding World of Harry Potter - It practically goes without saying that this land will be a highlight of any visit to the park, and much like the others that have come before it, appears to be essentially a copy of the first Wizarding World that opened at Islands of Adventure in 2010, featuring the village of Hogsmeade and the always impressive Hogwarts Castle, home to incredible Harry Potter and the Forbidden Journey thrill ride, along with a Flight of the Hippogriff family coaster sitting nearby.
Jurassic World Isla Nublar - This will be the first land created from scratch to be themed to the new Jurassic World film series, instead of the older Jurassic Park era. As such, you will not find any kind of Jurassic themed 'River Adventure' ride here, instead this land is said to be full of all new and state of the art experiences that promise to impress. According to the official description, they have "created a larger-than-life destination for our audiences to experience attractions and adventures never seen before. Feel the power of the Tyrannosaurus Rex, Velociraptors, Ankylosaurs, and the fearsome Indominus Rex at Jurassic World: Isla Nublar." Oh, and a quick look at the concept artwork and you'll see a large fake mountain built into this land along the waterfront, but there appears to be some kind of ride track leading into or out of this mountain on one side.
WaterWorld - Not so much of a land, as rather the location for the latest edition of Universal's global stunt show phenomenon… the "WaterWorld: A Live Sea War Spectacular" that first began at the Hollywood theme park back in 1995 and has gone on to spawn copies at Universal Studios Japan, Universal Studios Singapore and now Universal Studios Beijing. That said, the area will be expanded beyond just the stunt show arena and feature a special dining experience as well as "other entertainment offerings".
Hollywood - The last land in the park will also serve as the entrance and exit corridor as well as containing a new attraction called, "Lights, Camera, Action!" that will feature world-renowned directors, Zhang Yimou and Steven Spielberg. This attraction should be the one to feature a segment themed to the film "The Great Wall" (see our earlier rumor) as Zhang Yimou served as the Director.

(9/6/19) A couple of new pieces of concept art for the new Universal Studios Beijing resort were released this week showing off the two resort hotels that are under construction and set to open with the park. The first will be the Universal Studios Grand Hotel, the first Universal hotel to use the history of the studio itself as the theme. It will offer 800 hotel rooms and be located near the entrance to the theme park. The second hotel is called The NUO Resort Hotel, a 400-room reosrt from a local Chinese grown luxury hotel brand that will mix traditional Chinese culture with modern technology as a place to "mix business with pleasure". According to the press release both hotels will be operated by Key International Hotels Management Co., Ltd. Both resort hotels will also have an exclusive guest entrance into the theme park as well.
Meanwhile a collection of great new construction images of the theme park resort itself have been posted to ThemeparX yesterday as well, with lots of steel structure and buildings across the sky.



(7/4/19) A picture posted to Twitter earlier today shows off the Incredible Hulk coaster clone going into Universal's Beijing park from a new angle and confirms that the uphill-launch will be tire-driven just like the original coaster rather than use any kind of magnetic launch technology.


(6/19/19) Some exciting new pictures of the Incredible Hulk clone being installed at Universal Studios Beijing can be found on Twitter. Maybe it is just my eyes, but looking it over I'd swear that the launch up into the first inversion and dive back down on this version has been re-engineered to be installed at very different angles from the original, including a much steeper dive down to the ground out of the inversion. Compare these pictures to the original… what do you think?
Of course one question everyone wants to know is if this version will use the same tire-driven launch system, or if they will upgrade this to a more modern magnetic launch system instead.


(5/13/19) A new photo from the Universal Studios Beijing site shows off the launch hill and first inversion track sections for the park's Incredible Hulk coaster clone now under construction. If they keep things going as planned, you can expect this version of the famous B&M coaster to have a Transformers theme. Scroll down about half-way down the same page and you can see inverted coaster track being installed elsewhere in the park, with the description claiming this will be for a new 'flagship Jurassic World" themed ride. Based on the various photos on the page, the site is now very busy, both day and night. Make the jump over to ThemeparX to see it all!

(3/31/19) The steel is rising fast at the Universal Studios Beijing theme park resort site, and you can see some of the latest pictures posted over at ThemeparX this week. The large steel building you'll see at the top of the page is said to be for the park's Harry Potter and the Forbidden Journey attraction, with coaster supports in the foreground for the Flight of the Hippogriff coaster.

(3/5/19) According to this news update, the Universal Studios Beijing theme park is now set to open in Spring 2021. The article also officially lists the park's seven themed zones as: Hollywood, Jurassic World, Waterworld, Kung Fu Panda, The Wizarding World of Harry Potter, Transformers and a Minions/Despicable Me area.

(2/27/19) Universal has announced the official name for their new resort property in Beijing, China will be "Universal Beijing Resort". According to the report construction on the $6.5 billion resort project's initial phase has reached the final stage as they rush to finish the various projects within the resort including the theme park, Beijing Universal City Avenue, the NEO Resort Hotel and the world's first Universal Studios themed hotel. It also mentions that the long term plan for the resort is to eventually add two more parks to the property.

(1/22/19) According to this report a new subway station built to serve the Universal Studios Beijing theme park resort will be complete sometime in late Q3 2019, and put into service sometime just before the end of the year, or in early 2020. The article also says that the overall investment into the Universal Studios Beijing project has increased to $6.5 billion, higher than even the $5.5 billion spent on Shanghai Disneyland.
Also a new set of aerial images showing off the Beijing resort area have also been posted to ThemeparX this week, with one image including colored arrows to show off various features now under construction, including one for the future subway station.

(11/12/18) While construction on the basic infrastructure has been ongoing for awhile now, BlooLoop reports that actual construction on the Universal Studios Beijing theme park and resort complex will begin before the end of this year that will include the park, two hotels and a CityWalk branded entertainment/retail complex.

(10/20/18) A few more juicy tidbits about the rumored Jurassic World dark ride going to the new park in China came my way this week. Now since it has not yet been built, this information is based purely on the ideas planned for the ride, so keep in mind that things are always subject to change. That said… I'm told that there should be some interesting encounters with various dinos from the Jurassic World films seen here.
One encounter will apparently have your vehicle get spun out of control after coming into contact with the club-like tail of an Ankylosaurus style dinosaur. Skidding to a brief stop to recollect your senses… you'll find that you are not alone and come face to face with one of the nasty genetically enhanced breeds created in the films. So either an Indominus Rex or an Indoraptor will come flying out of the bushes at you as your vehicle attempted to speed backwards away from it as fast as it can. I'm told that the plan is to make this sequence especially impressive with what will appear to be a realistic looking dinosaur with legs that appears to be running after you. What's great is that this ride is said to be a mix of 3D projection style effects mixed with real world and animatronic effects and scenery and could end up being one of the most fantastic dark rides Universal has ever created.
Oh, and the clone of The Incredible Hulk coaster is also still planned, but with an entirely new Transformers theme this time around. Apparently the ride will be themed around the Destructicons characters, who in the Michael Bay films and Universal's Transformers dark ride, combine together to form the giant Devastator robot that sucks everything in. The rumored name for the coaster right now is "Destructicoaster".

(10/13/18) While there is so much we don't know about what is coming to the new Universal park in Beijing, Screamscape has heard rumors of something interesting unique on the way, as opposed to clones or copies of established attractions. Popular rumor is that the park will have a land themed to Jurassic World, and rather than build another "River Adventure" style flume ride, we're hearing that a pretty fantastic new dark ride concept has been developed. One that may just be too good to leave only in China and could make the journey to the US under the right circumstances.

(9/12/18) Some awesome new photos shot at the Universal Studios Beijing construction site have been posted to ThemeparX this week, showing off all the earth moving taking place on the massive resort site. Below that is some new concept art showing off a Jurassic World section of the park and below that is a massive breakdown of the various themes of each land represented in the park.
This include a large covered entrance plaza, said to be similar to what you'll find at the park in Japan, a very large Jurassic World land, a WaterWorld area around what looks like a clone of the stunt show theater, an indoor Kung Fu Panda land, Wizarding World of Harry Potter described as being almost identical to the one in Japan, a Transformers area home to a Transformers: The Ride 3D dark ride and a clone of the Incredible Hulk coaster with a new Transformers theme, and finally a Minion / Super Silly Funland area.

(5/11/18) Some interesting new artwork for the Universal Studios Beijing project is now floating around online, posted by some Chinese sites. A collection of the new art, showing off visuals both inside and outside the theme park can be found in a report at Disney & More this week.
Taking a look at the small piece of artwork shown it looks like the park will have a Wizarding World of Harry Potter land, a sci-fi themed land with a Transformers dark ride as well as what looks like a copy of The Incredible Hulk coaster, but it may have a Transformers theme, as the look of the launch tunnel does seem to give me this impression. There will also be a Jurassic World area, a Waterworld stunt show, a family ride area with some Despicable Me themeing, a Kung Fu Panda land and outside the park, there even appears to be a copy of the Volcano Bay waterpark next door. Follow the link and see for yourself, though with the news that the budget for the park has now increased, I'm sure more changes and even more attractions will be added.
(5/9/18) According to the Wall Street Journal the budget for the Universal Beijing theme park resort is said to have increased to $6.5 billion in response to the success of the Shanghai Disney Resort.
(5/5/18) While I was attending the grand opening of Fast & Furious - Supercharged in Orlando a few days ago (review coming very soon) Universal Creative did confirm that the same attraction would also be part of the new Universal Studios Beijing park.
(1/19/18) A reader came across an interesting audition casting request for a new attraction opening at Universal Studios Beijing in 2020. According to the casting call sheet they mention that there is a 'celebrity' component to it that they can't reveal at this time as the signing of NDAs will be required prior to the audition. From the look of things, they are seeking a variety of actors (speaking and non-speaking) to use in a shoot for the attraction, and will pay them a daily rate for the shoot plus a buyout fee for the park to use them footage 'in perpetuity'.
While they don't name the attraction, the majority of the rolls being cast are for Chinese male and female archers, labeled as Great Wall Defenders. Of course this brings the obvious to mind... that this could be some kind of attraction themed around the world of Universal's "The Great Wall" film staring Matt Damon. While the film was essentially a flop in the US, it made over 85% of it's box office in foreign theaters with the majority of the foreign box office coming from China.
Other roles being cast are for a Chinese Female Host (who speaks fluent Mandarian), a primary Young Chinese Female Warrior described as "Arya Stark meets Gal Gadot's Wonder Woman", Male and Female Sorcerer roles that can either be Chinese or Caucasian, plus all the previously mentioned Great Wall Defender Archer roles.
As for the attraction itself... I do have to wonder if this is some kind of 4D Theater kind of attraction, or if it will be some kind of dark ride with a lot of projection screens. Anyone know more?
Oh, and if you haven't seen The Great Wall, I've included the trailer below.

(1/9/18) BlooLoop has posted an interview with Universal's Paul Osterhout who talks a bit about IPs in parks as well as what's in development for Universal's new Beijing property. Paul serves as a VP of Universal Parks & Resorts and is part of the team working on the new Beijing Resort. Amongst the details confirmed, he mentions that in addition to the theme park, Beijing will also have "our first Universal branded hotel."
The resort will include plenty of things to make the Chinese visitors "feel welcome and at home", while still maintaining the feel of a Universal theme park. He also says that they will debut things in Beijing that they haven't done before at any other Universal parks in the world. While they are still a bit away from being ready to make a formal announcement regarding the final details of the property, he also confirms that they have been testing various IP concepts in China to get a firm grasp on what Chinese guests will like the best, including IPs they've "never created attractions with before." Follow the link to read the rest of the article and other details.
(11/11/17) Interesting aerial photos of the future Universal Studios Beijing site have bene posted to ThemeparX over the last several weeks, where it is now clear that land is being cleared and prepped for future construction on the site.
(10/6/17) Universal has announced that they have hired Tom Mehrmann to serve as President and GM for the new Universal Beijing Theme Park and Resort complex under construction. Mehrmann arrives from his previous job where he served as the CEO of Ocean Park in Hong Kong for 13 years and was able to really build up and expand that park to huge success, all while competing against Hong Kong Disneyland.
(4/4/17) ThemeparX has posted some new pictures from the future site of Universal Studios Beijing along with graphics showing off the current layout of the planned theme park resort project. From the look of things the overall resort area seems to have long-term plans to built up to two possible theme parks along with a waterpark mixed in with several resort hotels. Right now they are looking to open it in 2021.
(3/17/17) A small update about the Universal Studios Beijing theme park resort has been posted by BlooLoop this week. Amongst the new details I've noticed is that they mention that about a third of the park's attractions will be themed to properties that will appeal to the Chinese audience. The first phase of the project, besides the theme park itself, will also include two hotels for a combined total of 1,200 to 1,400 rooms. One of which is expected to be given a Universal brand.
Projected to open in 2020, they are also quick to note that the ride equipment for the park will be "sources globally", which quite a bit expected to come from European suppliers. However Chinese suppliers "will be considered provided their products were of 'world-class quality'".
(11/2/16) According to the latest news reports there was a ground breaking ceremony held for the new Universal Studios Beijing theme park project in China on Monday, along with an updated timeline to open the park in 2020 now, delaying the opening from the previous 2019 date.
(1/22/16) A batch of new pictures from the future site of Universal Studios Beijing have been posted to ThemeparX this week. From the look of things reported there is some extensive land clearing going on, as well as work to change the course of a small river that runs through the property. Also the on-site person believes that several older buildings that were on site may have already been demolished, while others are preparing for it.
(11/24/15) While I haven't heard much else about the planned Universal Studios Beijing since the groundbreaking took place, the one rumor I have heard was that Universal was said to be in talks with B&M about providing one or more roller coasters for the new park. I know what appeared to be a clone of the Incredible Hulk coaster was seen in the aerial concept artwork for the park that was released previously. Of course, it wouldn't be Hulk themed this time of course, but given another SciFi related theme instead, possibly Men In Black. It would almost make perfect sense for this to be a clone of the new version of Hulk coming to Islands of Adventure in 2016, as they could clone the new design easily.
(11/13/15) Photos from the official ground breaking of the Universal Beijing theme park resort project were posted to ThemeparX, along with a few photos of the site itself. Just follow the link and scroll down.
(10/20/15) A few new images from the future site of Universal Studios Beijing have been posted to ThemeParx.
(9/16/15) Comcast is said to have signed an official agreement with a China consortium (Shouhuan Beijing Cultural Tourism Investment Co. Ltd.) to build Universal Studios Beijing in 2019, with an official signing ceremony taking place at Comcast's New York HQ on Sunday. A 300 acre location has been selected in Tongzhou, east of Beijing, with plans also in the works to expand the project to also include a second theme park, a water park, and up to five hotels on a 1,000 acre site.
(7/28/15) ThemeparX seems to have locked down the exact location of where Universal Studios Beijing will be built and even has posted some great new pictures from the site taken this week. Apparently about a year ago the site, which is currently overgrown with tall grass, was home to a number of houses which have all been demolished as if they never existed inside the fenced off green zone.
According to rumors and some local news reports, construction on the site could begin before the end of the year and the theme park / resort could be ready to open as early as 2019.
(10/15/14) Disney & More has scanned around the artwork for Universal Beijing a bit and identified what appears to be several exciting attractions that can be seen better if you zoom in a bit. They've identified more clear examples of the Transformers ride building (which looks like a copy of the Orlando version with a blue/red Optimus Prime figure), and areas that appear to be Diagon Alley, Escape from Gringotts, King's Cross Station, Hogwarts Castle, Hogsmeade Village, Flight of the Hippogriff and Revenge of the Mummy.
Scanning the artwork myself some more, I can see another big blue outdoor coaster just to the right of the Revenge of the Mummy building, just in front of a creepy looking medieval fortress looking structure which makes me wonder if this might be a single track version of a Dragon's Challenge style coaster. To the right of that in the background is another large attraction building of some kind that I can't identify that bordered up against the Jurassic Park area. The very "green" area between the park entrance and Shrek's land of Far Far Away is also interesting, as it has a couple of large unknown attraction buildings. Swinging back to the left side of the entrance I can see a copy of the Universal Music Plaza Stage venue with the unique lawn and concrete pathway out in front. To the left of there is a large and very interesting attraction building, which appears to be a perfect copy of the Men In Black attraction building from Orlando, as seen from the backside, featuring the large curved front wall facade.
Of course, this is all just concept artwork and everything is subject to change of course for the final product, but this sure looks like it is starting out to have a very exciting lineup of attractions right from the start.

(10/14/14) Universal's Parks & Resorts CEO, Tom Williams, announced that they have signed a deal to build Universal Beijing, a $3.3 billion theme park resort property that will open in 2019. The 1000 acre Beijing property will include an assortment of rides and attractions in the 300 acre theme park from the other Universal theme parks as well as new attractions that may reflect China's cultural heritage. Outside the theme park there will be a Universal CityWalk retail/dining zone as well as a themed Universal resort hotel.
Unlike how Universal Studios Japan and Shanghai were essentially a "Franchise" kind of deal with a local owner, much like Disney's own Japanese theme park, Comcast NBCUniversal is actually building this new Beijing theme park resort with four Chinese state-owned partners, making it the first "foreign-owned" theme park in the Chinese capital. The park property will go into an eastern suburb of Beijing named Tongzhou, and they report that the land for the park has already been purchased in a deal competed back in March.
No attractions were named for the new park, but it seems a fairly certain bet that existing attractions based on films popular in China like Transformers, Despicable Me and The Wizarding World of Harry Potter are more than likely to make it into the park on opening date, while Spiderman would be left off that list of course due to Disney's ownership of Marvel. Based on what little I've been able to make out from the single piece of concept artwork, it looks like the one hotel will serve as the entrance portal for the theme park (much like Disneyland Paris or Tokyo DisneySea), and I can make out what appears to be Jurassic Park themed buildings in the back of the central lagoon, an area that appears to be similar looking to the Shrek themed Far Far Away land from the Singapore park, some modern or futuristic looking buildings to the left that could be a new SciFi City themed area, perfect for Transformers, and just beyond that the launch tube / lift hill of an Incredible Hulk style coaster. Going back to the unrealized plans for Universal Dubai, that park had plans for a Hulk clone as well, but they were going to theme it to Men In Black instead. Of course that park was also rumored to have had a great new theme for a Men In Black shoot-em-up ride replacement as well… using Ghostbusters instead. So there is no telling what we may see appear in Beijing, but we know one thing… it's going to be exciting!
(7/31/14) An interesting pair of updates has come this week about the proposed Universal Studios Beijing project. ThemeParX mentions that while Tom Williams is telling the media that they have no active plans to build any park in China at the moment, the demolition of existing structures and site clearing for it has already begun in China. A photo update from a visit to the site on June 19th, 2014 posted to TheThemeParkGuy confirms that the site clearing really is taking place. The comparisons to how the site for Shanghai Disneyland was cleared with the removal of existing buildings, and the relocation of locals, is easy to make.
(5/5/14) Motley Fool ponders Comcast / Universal's entry attempt into the Chinese theme park market and believes that they will compete just fine by the time they open their theme park project in 2018. Read all the details here.
(3/6/14) The Hollywood Reporter claims that Universal Studios Beijing is now in the works, with budget of $1.95 billion for the new resort property and theme park. Construction is said to begin in Q4 2014, with demolition of some existing structures on the site already said to be ongoing. If all goes as planned, they hope to open the new theme park resort by January 2018. The project is said to be a partnership between Universal and the Beiging Tourism Group.
(1/9/14) Brian Roberts, Comcast's CEO, predicted on Tuesday that they expect to take marketshare away from Disney and other theme park chains with their plans to invest in their Universal Studios theme parks. "We're doubling down on theme parks."
Meanwhile, while neither Comcast or NBCUniversal will say a word about any of the rumors about a new theme park in China, confidential Screamscape sources have confirmed that the a rough deal to build "Universal Studios Beijing" is fairly solid at this point. Enough so that Universal Creative is already starting the process of gearing up the staff needed to make it happen. Much like Universal Studios Singapore, the park and surrounding resort is expected to form very quickly once the green light is given, though it is said Universal will have a little more control about the rest of the resort complex as well this time around.
(1/7/14) According to this report at ThemeParkInsider, a report found from Shanghai Securities News claims that an application to begin construction on a Universal Studios park in the Tongzhou District of Beijing was filed, with work to begin in late 2014 on this $2 billion project. They claim that demolition of existing structures and site clearing on the site has already begun, with a goal of opening the park in 2018.
(1/6/14) Is Universal Studios working on a new theme park concept for China once again? It was reported back in March 2012 that Comcast/NBCUniversal was meeting with the city of Tianjin (China's sixth largest city) to discuss a possible park or studio in the port city. Previously there are said to have been many on and off again discussions for building a possible Universal theme park in China over the years going back to when Hong Kong Disneyland was first announced.
Today we have a small piece of evidence that suggests that negotiations with China are still taking place and may be moving forward, as Universal Creative has job openings for several project managers who can speak Mandarin.