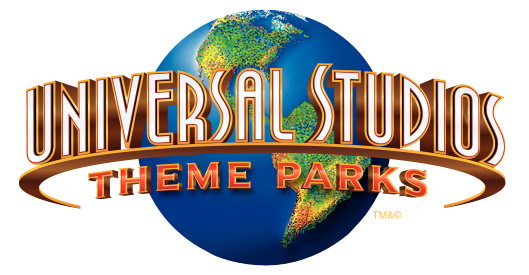 UNIVERSAL STUDIOS JAPAN
Osaka, Japan
Comcast NBCUniversal


---- THE LATEST BUZZ ----
(5/2/21) Universal Studios Japan May Be Preparing To Replace Their Spider-Man Ride (MORE...)
(4/23/21) Universal Studios Japan Shutting Down Again Due To COVID-19 (MORE...)
(3/7/21) Detective Conan World Returning To Universal Studios Japan This Year (MORE....)
(2/4/21) Finally We Get To See The MarioKart Ride! (MORE...)
(1/25/21) More New Pictures of Super Nintendo World Previews (MORE...)
Park News - (4/23/21) Bad news for Universal Studios Japan, the parks' website now says that the park will temporarily shut down once again as the Osaka government enters another "state of emergency' status due to rising COVID-19 infection rates in the area. As such Universal Studios Japan will close down once again starting on April 25, 2021.
At this moment, there is no estimated reopening timeline.

(3/7/21) While the Universal Cool Japan 2020 event was interrupted last year shortly after it began by COVID, and there is no official 2021 version planned for this year. That said… most of the Detective Conan World temporary attractions from last year will soon return. According to the park's official website we can look for three "Detective Conan World" themed overlays to be in the park from March 12 through Aug. 29, 2021.
The list includes a story layover on the park's Hollywood Dream coaster, an interactive "Detective Conan Mystery Challenge" hunt in the park and the "Detective Conan Mystery Restaurant" overlay set up inside the park's Lonbard's Landing restaurant.
NOTE: the Mystery Restaurant event will only be from March 12 through June 13.
I believe there was also an Escape Game in 2020, but that is not mentioned as returning this year, probably due to COVID protocols.
As you would expect from Universal Studios Japan, there will also be an assortment of special themed food and merchandise items for sale throughout the park as well, featuring: Lemon Pie Crepes, a Coffee Break "coffee jelly" dessert, Milk Caramel Churros and much more. It also sounds like the event will be used as a promotion for a new movie, Detective Conan Scarlet Bullet, which is released on April 16, 2021.



(1/5/21) Universal Studios Japan is known for often being the last location for a number of classic Universal theme park attractions. For example, while Back To The Future: The Ride was removed from both of the US parks in 2007 to make way for a Simpsons themed ride, the version at Universal Studios Japan remained open until 2016. On a similar note the park is still home to a copy of the Backdraft attraction from Universal's Hollywood park, the last Terminator 2: 3-D attraction and a still operating copy of Universal Studios Florida's infamous Jaws ride.
While I don't have a timeline for this, Screamscape has heard a rumor that plans are in the works for a future park attraction that would see the Jaws ride retired for good. Given that the large Jaws attraction site is wedged in tight between Waterworld and the new pathway to Super Nintendo World on one side, Snoopy Studios on the other side, and the Wizarding World of Harry Potter to the North, the chances are good that any future plans for the site may involve the boy Wizard. After all, when the original Jaws ride at Universal Studios Florida was retired, it was done so to make room for the Diagon Alley expansion of the Wizarding World.
I would think you would still have plenty of time to get your last rides in on Jaws for the next few years, as nothing has been finalized yet, and Universal still has that Phase 2 of Super Nintendo World (aka: Donkey Kong Country) to build first before they are ready to begin working on anything else.

(8/19/20) According to this update a temporary new "XR Ride" concept opened at Universal Studios Japan on August 4, 2020 themed to "Stand By Me Doraemon 2". The new attraction placed VR headgear on riders while they experience the park's Space Fantasy indoor roller coaster ride. This temporary ride experience will be offered from now through to Jan. 6, 2021.


(7/22/20) Universal Studios Japan has lifted their regional restrictions to guests wishing to enter the theme park. Previously the park had been only allowing guests to visit from the local region around the theme park. After slowly increasing the distance to include more and more guests, the park is now open to everyone, though capacity restrictions are still in place to prevent overcrowding.

(6/2/20) Universal Studios Japan has announced that the park will reopen on June 19, 2020. According to tweets from the park, they will actually soft open to guests from the Osaka area with annual passes from June 8-14, and then residents of Osaka only from June 15-18 before opening to the wider area from June 19th onward. Guest must pre-register their visit in advance to help limit attendance. Guests must wear a mask at all times within the park and they will be performing temperature screenings before guests are allowed to enter.


(5/26/20) According to a post from WDWNT, the extended State of Emergency alert in Japan around the Universal Studios Japan area has been called off early, freeing the theme park to reopen as soon as they are ready. According to the last government orders, the park asked to remain closed through to May 31st, so if they were making preparations to reopen June 1st anyway, they may stick with that date as I'm sure the internal processes are already in motion.

(4/13/20) Universal Studios Japan which was hoping to reopen the theme park just after April 12 has now extended the closure until sometime in mid-May. This falls in line with the latest request by the Japanese government putting the area in a state of emergency through to May 6th.

(4/1/20) While we eagerly await the reopening of the Universal Studios Japan gates, it has already announced that the park will bring the popular seasonal "One Piece" show back to take over the park's Waterworld show stadium once again this summer. While I've never seen the One Piece anime show, it was announced earlier this year that Netflix is developing a live action version.

2020 - Universal Cool Japan 2020 - (7/5/20) While much of the event failed to happen as the park was closed due to the Pandemic, this year's Universal Cool Japan event comes to an end today, July 5, 2020. The park has now started a new temporary promotion involving the release of the film, "Doraemon: Nobita's New Dinosaur" Meets Jurassic World. Starting July 23 the park will also feature the Universal Summer Parade: We Are One through to August 27.

(11/13/19) The early reports about Universal Cool Japan 2020 have been released and have listed a number of new and returning properties next year. Monster Hunter World will be back but with a new VR experience called Monster Hunter World: Iceborne described as the park's "first interactive battle experience".
Attack on Titan will return as well, but is listed as a "Super Sense XR" ride experience, which seems to include that it will take over the park's Space Fantasy spinning coaster attraction, where riders are fitted with VR gear before taking off on the wild coaster ride.
Two more IPs have been confirmed for 2020… the return of Lupid the 3rd with some kind of live-action street show. It also looks like Detective Conan will also return and apparently involve a few different experiences such as the introduction of a new character, the return of "Detective Conan the Escape" experience and it sounds like they will also put VR to use on Hollywood Dream The Ride" this year to make it into a new "story coaster" experience.
Experience Universal Cool Japan in 2020 from January 21st through to June 28, but note that the new Monster Hunter attraction is listed as not starting until "Spring 2020".
2021 - Super Nintendo World - (2/4/21) At long last we have a video showing off the MarioKart dark ride at Super Nintendo World inside Universal Studios Japan. There are two videos actually, the first one shows off the queue in detail through to the ride experience where they attempt to shoot a POV video of the ride as seen through the AR headgear that superimposes the animated game characters over the real-world background of the ride. The second video shows off a POV of the ride experience as seen WITHOUT the AR headgear.
This is where I do have to explain a little bit… because what you see through a camera attempting to shoot through the AR headgear is not necessarily as accurate in terms of positioning compared to what it may look like to the naked eye. In other words, some of the video game graphics may look a bit odd and out of place at times, hovering in the air perhaps, because of this. Then again… we have to consider that the actual experience may be a bit off too. After all, no one has built a theme park attraction quite like this before.
Give the videos a quick look, and if all you want to see is the ride itself jump ahead on the first video to the 15:50 mark. Now go ahead and watch before I comment any further, as I may reveal some SPOILERS…
Ok, ready? Watching the entire ride experience I have to say that it seems to get a bit confusing as to what is going on. The sheer onslaught of video game graphics layered over the real world ride experience, mixed with all the extra sound effects from the interactive portion of the ride that involved arming all four riders with what seems like a near infinite batch of color-coded koopa shells to toss… well it's almost a bit much. In fact, to try and explain what it almost looks like as if you took a fine looking dark ride like Men In Black, and then put a very thick layer of video game graphics over the top of it via the AR headgear. In a way… imagine the visual chaos of a Toy Story Midway Mania game screen being layered over a POV video of Men In Black and you get a good idea of what I'm seeing here.
Now keep in mind there are parts of the ride that do appear beautiful and pull off some wonderful effects with the technology… but to me it is as if the more racers and action they try to add to the scenes via AR, the more confusing it gets.
To drive this concept home, I ask you to also watch the second video, which shows off a complete POV of the ride experience as seen without the AR headgear, giving you a great look at the themed ride experience without the extra video game graphics added over the top. It's great to see all the details in the actual ride for what it is, without the video game graphics on top. But again… this is seen from a camera looking through the AR visor and perhaps the actual experience as seen by a human eye is a much more blended visual experience.
So what do you think after watching the videos? Is it what you expected, is the amount of gameplay graphics overlaid correct for what you would expect from a MarioKart ride or is it a bit much? Give me a shout-out in social media and tell me what you think of MarioKart, especially if you are one of the lucky ones to have experienced it first-hand yourself in Japan.





(1/25/21) Several new pictures showing off the inside of Super Nintendo World have been posted to ThemeparX this week, revealing many new details and theming within the land. While there is a shot or two from riders on the Yoshi ride, there are still no pictures or videos shown from inside the MarioKart ride yet.

(1/15/21) Bad news folks… Universal Studios Japan has been forced to delay the planned February 4th opening of Super Nintendo World. There is nothing wrong with the land or attractions, this time the blame can be placed on the Japanese government who declared an official State of Emergency in the Osaka Prefecture. For the moment the park is working with the government to stay open but severely limit the number of visitors to the park between January 17 and February 7, 2021. At that point the State of Emergency could be limited or it could be extended. Universal says they won't open the new Super Nintendo Land until the State of Emergency is over as the government is trying to stop a new surge in COVID-19 cases in the area.


(1/9/21) Super Nintendo World will open in just under four weeks and given the kind of crowds that can slam a new theme park attraction, mixed with ongoing COVID-19 safety protocols, you may be wondering what it is going to take to get into Super Nintendo World. According to Universal guests seeking entry into the new Nintendo themed land will actually need to get a special timed entry pass into Super Nintendo World in addition to having separate theme park admission. The good news is that these times access passes are free and you can get them through the park's official mobile app as well as from specific kiosks set up inside the park in Central Park.
There are some other ways to get them as well, such as select travel agency packages into the park are including them but your best way to guarantee entry into Super Nintendo World is to purchase one of the park's Universal Express Pass options that includes your entry into Super Nintendo World and can come with reduced wait time into the attractions inside. According to the website the Universal Express PREMIUM pass includes a pass into Super Nintendo World and the Wizarding World of Harry Potter while some of the cheaper Universal Express 4 passes are pre-made for four specific attractions, with many offering the Mario Kart ride, and one with the Yoshi ride, but looks like none of them contain both in the same package.

(1/3/21) It had to happen sooner or later, but on ride footage showing off the Yoshi Adventure ride from Super Nintendo World has appeared on social media. Unfortunately it was shot vertically, but it gives us a good look at this cute indoor/outdoor omnimover style ride and the various Nintendo characters shown along the way.
I also spotted a special handicapped accessable vehicle that is themed as a giant Yoshi Egg instead of a Yoshi character that looks to have a wide door to access the vehicle from the backside. See if you can spot it in the video too.


(1/2/21) While there doesn't seem to be any actual real ride footage, the new official ad for Super Nintendo World opening on Feb. 4th at Universal Studios Japan can be seen below highlighting the Mario Kart Koopa's Challenge ride experience. "
Below that we've also found a second ad showcasing the experience of the entire Super Nintendo World land for guests.
Meanwhile a collection of photos taken inside the actual land can also be found at ThemeparX this week, as I believe winners of a preview trip in the land for park passholders have been making their way online.



(12/23/20) I've been telling everyone for some time that there is a planned Donkey Kong coaster planned as an expansion to Super Nintendo World in Japan, and was to be included with the entire Nintendo land at the planned Epic Universe theme park in Orlando (now on hold). In an interesting side note, apparently data miners digging through the code in the Super Nintendo World mobile app to be used in the land have uncovered a number of unused Donkey Kong related graphic assets built in.
According to a few Screamscape sources, some physical assets and props for the Donkey Kong themed mine train coaster have actually been constructed for future use and are in storage somewhere. So hopefully USJ fans won't have to wait too long for the expansion phase to Super Nintendo World to be announced.


(12/19/20) A fun live-video about 15 minutes long posted below from Nintendo takes viewer inside the world's first Super Nintendo World theme park land at Universal Studios Japan. The video starts off right at the entrance to the land with our host and Mario creator, Shigeru Miyamoto, and walks you right through the massive green warp tunnel pipe into the land via Peach's Castle.
From there we enter the land proper and it's a visual treat for your eyes. The colorful landscape is alive with motion, as animated figures from the game series inhabit the entire landscape all around you. Appearing like a kid in a candystore, surrounded by a life-size version of his creation, Miyamoto-san takes us on a tour of the land, wearing one of the new Power-Up Bands on his wrist to show off how the interactive nature of the landscape works. We also get a look inside an area we have not seen before, an "underground level" in the land which looks like dark creepy looking maze of blocks inside a cave that is full of interactive elements, enemies and hidden treasures to find with your Power-Up Band.
From there you get to see a bit of the custom merchandise and food options, the official Mario and Luigi walk-around characters in the land and more. In another cute moment we see how Chef Toad will interact with guests in the queue for the restaurant, along with a look at the huge themed dining space inside, which has some great "windows" into the kitchen area where you can see the Toad characters working away in the kitchen. Oh, and as you might expect from a Japanese theme park, they have special themed popcorn flavors to choose from in Super Nintendo World, offering Caramel Peach and Mushroom flavors in star-shaped containers.
With the Grand Opening set for Feb. 4, 2021 the opening of the land will also happen the same year that will mark the 35th anniversary of the Super Mario Bros. game launched on the NES game system. Miyamoto-san also reconfirms that new Super Nintendo World lands are in the works for Universal parks in Hollywood, Orlando and Singapore in the future. Keep watching to the end, as we also get a peek inside the themed Mario Kart attraction queue as well before the teaser video is over.
Again, my impression of the land based on this detailed video is even higher than I had anticipated. I can't wait for the opportunity to see it in person someday, as it is clear this was a genuine labor of love for those involved.


(12/10/20) According to this update, about 80,000 Universal Studios Japan passholders and Club Universal members will have a chance to win in lottery to get a preview visit into the new Super Nintendo World land at the theme park ahead of the grand opening on February 4, 2021.

(12/2/20) A video tour of Super Nintendo World, going inside the Mario Kart attraction, can be seen in the video below from Bloomberg.


(12/1/20) Nintendo fans… get ready! Universal Studios Japan has officially announced in a new preview video that Super Nintendo World will have its Grand Opening on February 4, 2021. They also drop the official full name of the MarioKart ride as "MARIOKART Koopa's Challenge" in the video, but the press release in English calls it "Mario Kart Bowser's Challenge". I think this is because the character is known simply as Bowser in the US, but may be more better known as "King Koopa" in Japan.
They also show off the first footage I've seen of the land itself, including a view inside the Mario Kart attraction building. We get a look at some of the queue, the four-passenger MarioKart vehicles and a look at the station which looks to load two tracks side-by-side, just like Men In Black at Universal Studios Florida. In a press release they also released some new photos as well, including our first look at the AR headgear that is themed like Mario's hat.


(10/11/20) Two aerial photos posted by a local news website give us our first really great look at the Warp Tunnel themed entrance into Super Nintendo World at Universal Studios Japan, as well as a great look down inside the land itself as well. This second image shows off a clear view of the Yoshi themed omnimover style ride, as well as a look at the entrance to Bowser's Castle which serves as the entrance to the Mario Kart ride. (If I had to guess, the Mario Motors store to the right of Bowser's Castle will likely serve as the exit and gift shop to the Mario Kart ride.

(10/8/20) While we don't have the exact date yet, Universal Studios Japan has confirmed that Super Nintendo World will open in Spring 2021. However… a Mario themed cafe and a merchandise store outside of the land will open to guests on October 16, which I can only imagine will give them the first chance to start buying Super Nintendo World themed merchandise. A few renderings of the store and cafe were posted to the park's Twitter.


(9/23/20) According to an internal email sent out to NBCUniversal staff from CEO Jeff Shell, the opening of the first Super Nintendo World at Universal Studios Japan has been delayed until sometime "early next year". So look for the warp-pipe to see Mario and friends crack-open sometime in 2021.

(9/15/20) Some new day and nighttime footage of Super Nintnedo World's various animated scenery elements have been shot this week and posted to Youtube. Check it out below.


(8/24/20) Some great night and daytime footage of the soon to open Super Nintendo World at Universal Studios Japan can be see in the video below. Looking across the landscape it is great to see just how "alive" it is with the motions of the various characters and animated scenery. You can even get an idea of how big these animated figures on the buildings are in some of the shots as a human is seen pacing back and forth across the roof, watching over how the animatronics are functioning.


(8/6/20) Some new concept art and images have apparently leaked out from a work-in-progress website for Super Nintendo World at Universal Studios Japan. According to some of the new images posted, before they were taken down, the official name of the MarioKart ride will be MarioKart Koopa's Challenge, described as "Featuring multiple tracks as well as your favorite levels and characters from Mario Kart, you've never experienced fun like this before!" MarioKart has a ride time of 5 minutes in 4 riders cars, with a height restriction of 42" inches if riding with an adult, and 48' if riding by yourself.
There is also a brief description of the Yoshi's Adventure ride, "Get on Yoshi's back, follow Captain Kinopio and set off on a treasure hunt adventure, look at the mushroom kingdom from Mount Beanpole and have fun!"
You can read more about the leaks and other details unveiled, including what looks like the first real photos of a MarioKart ride vehicle over at BlooLoop.

(7/20/20) According to a few gamer blog reports, Universal Studios Japan is setting up to make a big announcement to finally reveal the opening date for Super Nintendo World sometime this fall.

(7/5/20) You can see some new video footage peeking into Super Nintendo World at Universal Studios Japan from afar in the tweet below.


(6/29/20) According to this article, despite looking ready to open any day now, Universal Studios Japan has decided that they will not open Super Nintendo World this summer. While they believe that the land will still open sometime in 2020, the park is expected to make a formal announcement regarding Super Nintendo World within the next week or so.

(6/20/20) A new collection of nighttime photos from Universal Studios Japan gives us a stunning look at the colorful landscape Super Nintendo World like we have never seen it before. Check it out at ThemeparX this week. With all the scaffolding down finally, it looks as if all the finishing touches are being put into place and that the land could be ready to open before you know it. There is even a video on YouTube now showing an animated Yoshi character figure running laps around a tree.


(6/10/20) A few new pictures of the new Super Nintendo World land at Universal Studios Japan were posted to BlooLoop this week, with a look in from the ground from various other locations in the park (the view from the Waterworld stadium is kinda surreal, adding a video game landscape of green hills seen over the walls of Waterworld's Atoll set. From what we can see so fan, I can tell why Nintendo fans are going to go bonkers when this thing opens.

(5/30/20) Who's ready to see a fantastic aerial shot of the nearly complete Super Nintendo World? Thanks to a tweet from ThemeparX we get a look at the whole land from the air where guests will enter the land from the right side of the photo through Princess Peach's castle. You can see the Bowser's Keep themed entry to the Mario Kart ride on the bottom left side of the photo, the Yoshi omnimover ride just above that, and a gateway on the ground level in the top left that will eventually be used for the Donkey Kong Country themed expansion in the future.


(4/30/20) While the pressure to have Super Nintendo World ready to open in time for the Summer Olympics is now off, we've heard that the park still plans to open the new land sometime before the end of 2020. They will be able to determine more about the possible revised timeline once theme parks in Japan are allowed to reopen.

(4/20/20) Screamscape sources have confirmed that the ride system to be used for the MarioKart attraction will not be the "Duel Powered Coaster" concept shown off by Dynamic Attractions at IAAPA back in 2018. It is worth mentioning that I'm told Universal was linked with Dynamic while this attraction concept was in development, but then Universal dropped out to use another concept for the attraction. Going back to an early rumor we heard long ago, I'm told that the ride system to be used for MarioKart is essentially a modernized version of the dark ride hardware used for Universal Orlando's Men In Black ride. Taking another quick look at the concept art for the ride vehicle shown in the promotional video released in January and the similarities to the Men In Black ride cars with tiered seating do make sense. During the ride experience, it was also confirmed by our sources that riders will be wearing some kind of custom-made AR headgear to bring the video game action to life.


(4/18/20) While we don't know when Super Nintendo World in Japan will be ready to open, I'm told that you can expect it to have a Phase 2 added on in a few years that will include the Donkey Kong Country coaster project we've seen in concept art. While I'm not sure of the timeline, I think there may be a good chance that we won't see the Donkey Kong expansion open until about the same time that they are ready to open it as part of the whole land at Universal's Epic Universe park in Orlando, expected in 2023.

(2/23/20) I've been waiting for something like this to finally get posted online, and now we finally have a few images to see showing off the inside of Super Nintendo World at Universal Studios Japan. From the look of the images, these may be screen captures of footage shot by a news helicopter.
You can get a clear view of the Yoshi omnimover ride vehicles on the outdoor portion of the layout, each covered up in a tarp, along with plenty of angles of the land's highly themed structures, as seen from above. Scroll down to find some older images taken from the ground where you can make out Bowser's Castle covered by scaffolding.

(2/13/20) A fun little video clip has been posted to twitter this week showing off a section of the Super Nintendo World landscape that we've seen before, but the little animated cloud platforms are now moving back and forth.


(2/9/20) If you are in the New York area and are a Nintendo fan then Universal Studios Japan is putting on a contest for you. On Feb. 19th there will be a contest taking place in the Grand Central Terminal in New York City where they will be giving away 8 Grand Prize Trips to visit Universal Studios Japan for a preview of Super Nintendo World! Click here for details.

(1/15/20) More details about what we can expect to find in the new Super Nintendo World can be found in the video below where Thierry Coup speaks on stage about the land and shows off the new interactive wristband, called the "PowerUp Band", they've made for it that will work with a mobile device app while in the land to allow guests to interact and play with the land in various ways, such as finding hidden objects and collecting coins. And if you grab a screen capture at just the right time during the music video, we also get our first glimpse at what the four-passenger MarioKart ride vehicles should look like as well.




(1/14/20) Consider this more of a 'teaser' for what Universal Studios Japan has in store for Super Nintendo World this year, but they have released a music video that does sort of tease the new land as well as some kind of wrist-band that it looks like guests can wear to interact with the land in addition to using a mobile device.


(1/1/20) OrlandoParkStop has their own updates on the MarioKart ride coming to Universal Studios Japan (as well as future copies for the USA) which includes a quick layout of the ride itself, with two side-by-side tracks passing through the various scenes. At first glance, the layout does look similar to the Men In Black ride at Universal Studios Florida, but other than the side-by-side loading station and dual-track layout, the similarities between the two will end there.
Based on their description, the race cars will have two rows of seats, each seating just two rides across, with a total of 4 riders per race-car. Make the jump over to their report to see a break-down of what the rumored scenes / tracks you will encounter along the way may be.

(12/31/19) According to an article posted at TheGamer, a few new details about what we may see inside the Mario Kart ride at Super Nintendo World have possibly leaked out. According to the post the ride will feature 10 different scenes, each depicting a different themed track-world from the Mario Kart game series. Since the building and queue will be themed to Bowser's Castle the race will start in Bowser's Dungeon and move on to other lands like Piranaha Plant Pipeline, Twisted Mansion and Rainbow Road. The leaks also suggest that guests will also be given "augmented reality glasses" to wear during the ride experience that will overlay video game characters and special items over the real-world decor you see without the glasses.

(11/22/19) A new piece of concept art from Universal Studios Japan was released that gives us a good look Bowser's Castle which is rumored to serve as the entrance to the MarioKart ride and we finally get a really good clear look at the indoor/outdoor Yoshi themed omnimover style ride.




(9/16/19) Universal Parks & Resorts Chairman & CEO, Tom Williams, discussed a few details about the opening of the first Super Nintendo World coming to Universal Studios Japan in 2020 during a recent interview. For starters, Williams confirmed that Super Nintendo World lands will open at every Universal theme park in the next few years with the exception of the new Beijing, China resort. So yes, another confirmation that it will come to Universal Studios Singapore.
Tom Williams confirmed that the Japanese version will open with only two rides, "Super Mario Kart" and a "Yoshi's Adventure" ride, and skipping over the Donkey Kong Country themed coaster rumored to still be planned for the land coming to Universal Orlando. He did describe the opening as being the 'first phase' however, so perhaps the Donkey Kong coaster will be added in a second phase later on. The land will be divided into two main sections, one themed to Bowser's castle fortress and an area themed to Princess Peach's castle. He also mentioned that the lands will be 'interactive' with the guests in Japan through a Nintendo themed wristband device, and possibly through some integration with your Nintendo Switch if you bring it into the park. The wristband will allow guests to keep track of their scores on the attractions and somehow interface with your Switch game console as well.

(8/27/19) A piece of the scaffolding covering up all the construction at Universal Studios Japan on the world's first Super Nintendo World land has come down and finally given us our first real glimpse at what a piece of the themeing of the land will look like. Click here to take a peek.

(2/21/19) While the video has Japanese subtitles you can turn on English subtitled in the YouTube settings menu. It shows off a good look at how Super Nintendo World, under construction in Japan, will likely be laid out. This includes the rumored long elevated pathway to the land's entrance, which will have guests enter through a large green "warp tunnel" pipe into the land, with guests arriving on an upper level, with the land spread out below them.
The artwork on this particular video only really shows off one attraction building, likely for the proposed Mario Kart ride. No sign of the rumored Donkey Kong Country coaster however, though this also fits with an earlier rumor I had once been told that the Japanese version might open with only the one main attraction (and room for expansion), while the US versions would likely have the two rides, though I'm not sure about Hollywood since space there is limited, they could stick with just the Mario Kart ride as well in theory.


(2/13/19) In the background of these pictures on Twitter shot from the Wizarding World of Harry Potter area, you can see a massive attraction building rising up over the trees that is part of the new Super Nintendo World land under construction at Universal Studios Japan. While it is quite visible right now, I would think that they'll add some kind of themeing to the exterior on this side to make it blend in better with the Wizarding World.


(12/29/18) About a week or so before Christmas I had posted a video from Coaster Studios who was visiting Intermountain Lift at the time and shooting some video footage of the track being built for The Steel Curtain coaster from S&S going to Kennywood. I thought that was all there was to it, but Intermountain Lift is a very busy company, making coaster track for a variety of companies and projects at any given time, and that's when we noticed something odd in the background of a few shots.
Mixed in with the Steel Curtain track were a few pieces of very flat plain looking track that were being stored standing on their side for some reason. My first take was that maybe these were just some kind of simple kiddie or family coaster track… but… what if this was for something else? What if the track was meant to be run while in this position? Just a wild thought… but what if this might be out first peek at track for the Boom Coaster concept that Universal filed a patent for, which is widely expected to be used for a Donkey Kong themed coaster for their Super Nintenedo World projects. The artwork in the patent and concept art for the land did indicate just this very thing, construction is moving along quickly now in Japan for the first Super Nintendo World, so it would be the right time for the various ride hardware to get made and shipped off to Japan.
On the chance that this is actually Donkey Kong track then… the next question would be to ask just who Universal hired to build this ride system for them. It is unlike anything we've seen from anyone's current catalog of products, but it does remind me quite a bit of the kind of work Setpoint used to do when they were actively selling single-rail style coasters, and Setpoint still does a variety of special projects for Universal to this day. So just maybe…
In the end, keep in mind that this is all speculation on my part as we should start to see hardware for the Super Nintendo World rides begin to arrive and and get installed in Japan in the near future.

(8/6/18) Yukendoit is back with a new video report from Universal Studios Japan to take a look at the construction site for the new Super Nintendo World expansion site. There is currently a huge an approximately 10 foot tall construction wall in the park blocking any chance of a view into the site from within the park, but the rumors are already starting to swirl that the way they are building the new land, Super Nintendo World will actually be built as a two-level theme park land.


(4/29/18) A new video update from Universal Studios Japan from our friend Yukendoit has been posted where he checked out the latest construction on Super Nintendo World as well as his opinions on the new enhancements to the Harry Potter and the Forbidden Journey attraction.

(4/10/18) The latest construction pictures of Super Nintendo World at Universal Studios Japan have been posted to ORLParkPass this week. It is interesting to look at... as I'm not sure I've seen structures put up quite this way before, unless this is just standard procedure for large buildings in Japan due to local earthquake codes or something.
(2/28/18) Big news from Universal Studios Japan as the latest video from our friend Yukendoit shows off the new building at the park that have been installed for Super Nintendo World. Based on what we can see so far, the new building going up appears to be fairly large.


(11/11/17) While things are still very much in what I like to call, "the dirt pushing phase", there is apparently a lot of activity at Universal Studios Japan to prepare the site for the first Super Nintendo World. You can see several photos of this taking place posted to ThemeparX over the past few weeks.
(6/21/17) I don't know how much of the artwork is legit, and I don't think all of it is, but a nice collection of some new and old Super Nintendo World attraction art has been posted to Disney & More this week. The one that sticks out fo rme isn't the Mario Kart art, but the one showing off the Donkey Kong themed jungle area. While the lower area seems to contain a jungle themed play area, if you look in the top of the trees you'll see a coaster track for that rumored Donkey Kong mine train coaster. In fact, look very carefully on the top left and you'll see a mine cart jumping a gap in the coaster track, as described as being possible for the Boom Coaster ride patent. Look closer still and you can see the hidden arm coming off that mine cart and going down, where it looks to be attached to the true track for the ride, hidden from view below the riders, which is twisted into an arch, to allow the mine cart to appear to jump the gap in the faux tracks.
(6/17/17) About a week or so ago someone posted a layout map of what Super Nintendo World might look like when built at Universal Studios Florida... and the collective internet lost their mind. I can't say for certain the exact origin of this map, as it does look like it was professionally done, but from what I've been told from a few sources, this was simply an old simple proof of concept proposal and never intended to be built exactly as shown. This may have simply been a graphic used for the initial presentation to get Nintendo on board in the first place.
The layout shown was one that was quite cluttered and really doesn't look anything at all like what we've been seeing in the official graphics from Universal thus far. Plus it looked like a good bit of the land was dedicated to smaller attractions, and even playground style structures, so bottom line... don't believe it. The map did have one thing right however, the location, where we can expect Super Nintendo Land to take over the entire KidZone area.
So time to recap what we do know about Super Nintendo World:
Multi-Level - According to comments made at the ground breaking, the lands will feature multi-level buildings and pathways, which does match up with what is being shown in the concept artwork.
Super Mario Kart - They have also confirmed that what is expected to be the primary major attraction will be one themed to Super Mario Kart. Not only is this a good choice for the action element that can be translated well into a ride, but the nature of the game also allows for the inclusion of a large number of Nintendo characters to be grouped all together.
So what about the other attractions? Well, there are only rumors so far, but the long standing rumor has been that Super Nintendo World will feature 3 attractions, or at least it will in the North American installations. There is always the chance that the one going into Japan may cutback to just two attractions due to space issues, or to allow for the inclusion of more themed shopping, dining and character interaction spaces, as the Japanese market really appreciates those kind of extras.
That said... it has been pretty clear thus far that the second attraction would have to feature the giant ape in the room... Donkey Kong. As a character, Donkey Kong is easily just as well known as Mario and the popular rumor has been about that Boom Coaster ride patent Universal filed for, with a mine kart theme that has the ability for the kart to appear to jump gaps in the track and lean to the side on two wheels, while really running on a hidden track system. As rumored before, this is expected to be something themed to the Donkey Kong Country game series.
The third ride concept? Well... not a lot has been said, and I really don't know if even the rumor going around was locked in as the final concept or not, so take this one with a grain of salt, but if the rumor holds true, the idea I kept hearing about was for a Yoshi themed interactive dark ride concept. Even better, for capacity sake, the one rumor suggested it would even be an Omnimover style ride system, something Universal really hasn't tried yet. Given that the unique feature of the Yoshi character in games is typically his ability to lash out with a long tongue and gobble up things and even spit some of them back out at targets, so you can see how this could make for a fun interactive style dark ride. Fair warning... this is just a rumor... but it sounds like a good choice to me.
As for the rest? Well, for wanting Metroid, Kirby, Zelda or even Pokemon themed stuff in the land, I just wouldn't expect it yet. Maybe for a Phase 2... or something that could even be used as a second Nintendo themed land in another park, as all those characters really live within their own pocket-universe, while I think we will see Super Nintendo World focus on the core characters that cohabitate within the primary Nintendoverse.

(6/9/17) Universal Studios Japan held an official groundbreaking cerimony for the new Super Nintendo World expansion. Unfortunately they confirmed little else that we don't already know: that it will open in 2020 before the Tokyo Olympic Games take place (July 24 to August 9, 2020) and that there will be a major attraction themed to the Super Mario Kart game series that Mark Woodbury called the "Mario Kart Experience"
A VERY brief new animated teaser was released (about 30 seconds), along with a mention that the land will be built to feature different levels to the structures that will contain the attractions, shops and restaurants. A video of the Ground Breaking Ceremony on that stage we saw being built in the parking lot was also posted to twitter which you can watch below. It features appearances by Mark Woodbury (Universal Creative) and Shigeru Miyamoto (Nintendo).



(6/7/17) Universal Studios Japan seems to be getting ready to make a big announcement about the upcoming Super Nintendo World expansion as pictures of a Nintendo themed stage under construction in one of the park's parking lots have been posted online this week. Previously we had heard that they were once planning to have this up and running as early as mid to late 2019, so perhaps it is nearly time to begin construction, or at the very least break down some major details about the attractions in development.
Of course those details were have a major effect going forward to the US parks as well, as both Hollywood and Orlando theme parks are also to create their own Super Nintendo World areas once the Japanese prototype is finished.

(12/13/16) We finally have a confirmation from Universal Studios Japan that they will open Super Nintendo World by the summer of 2020, ahead of the Olympic games coming to Tokyo, Japan. The press release confirmed once again that this will be the first Nintendo themed land at a Universal park, which will soon be followed by Super Nintendo Worlds at Universal parks in Hollywood and Orlando.

The land will be expansive and very unique, especially if it looks anything like the new piece of artwork released, it will definitely bring the video game world to life in the real world. The Japanese version will feature at least two major attractions, plus tons of interactive areas, shops and restaurants, at a cost of 50-billion Yen. It will be built mostly in an area held for future expansion of the park as well as take up some of the park's current parking area.
(12/12/16) The Orlando Business Journey has reported that several new ride patents filed by Universal offer up a hint about some future attraction concepts in the works. You can see some of the concept art from the patent forms posted in a slideshow at OBJ, though keep in mind that they are keeping the themeing and concept as generic as they can in these patent forms, and focusing on the technology aspect of what the attraction will do to make it unique enough to deserve a patent.
Breaking it down however, there are images showing off a new two-passenger car ride where the cars appear to be able to fishtail out of control and/or simulate a "drift" style turn effect. There is a driver in the front with a steering wheel while the rider in the back seat has a console of buttons in front of them instead. The obvious answer here is that this is likely a mock-up for the future Mario Kart themed ride planned as part of a future Nintendo area.
Another mock-up shows guests loaded into some kind of over-head track mounted piece of hardware that holds a number of armored flight-suits. The appearance is that it could mimic the action of a super-hero character taking flight into the sky on an adventure. Screamscape sources tell us that this concept was proposed for an attraction that isn't expected to see the light of day at this point in time, but could resurface in the future.
Two of the concepts involve waterpark technology, one that could see technology added to a mat racer style slide (either controls or a video screen to the mat itself) or the possibility of setting something up on the mat before the slide that would trigger specific effects (lights, music, etc) to personalize the experience on the way down. A second waterpark concept is also an interesting new take on the popular new 'drop pod' idea, where in this case the pod that holds the rider would begin to actually fill half-way up with water before flushing the rider and human payload down the trapdoor.
The final idea shown is something called the Boom Coaster, showing off a mine-kart themed ride car that would look as if it was attached to a track system, but in reality the car is attached to a boom arm that goes down under the cart and attaches to an entirely hidden coaster style track system below the themeing. The concept would allow for the hidden track to lean, rise and fall, affecting how the car above appears to ride on the simulated themed ride surface. For example, it would allow for a coaster to appear to 'jump' a gap in the visual track, while staying connected to the hidden track system below. According to Screamscape sources the Boom Coaster concept is also a concept Universal is eyeballing for a future Nintendo themed ride concept that would involve a wild coaster ride through the world of Donkey Kong Country which often have mine cart coaster themed levels.
Universal may have a more complex time getting a patent on the Boom Coaster concept however, as I recall what seemed to be a very similar concept floating around the internet for years called the CANTILEVERED COASTER System, and in an interview with the creator posted to Coaster101 back in 2010, the creator of the Cantilevered Coaster says they were already granted a patent for their design in 2001. While the effect would be similar, there is a difference in the track systems between the two, as the Boom Coaster only appears to have one track system, while the Cantilevered Coaster would use two separate track systems, one to hold the car while the other would control all the extra movements, not unlike how S&S/Arrow's 4th Dimension coaster system also uses two rail systems for similar reasons.

(11/30/16) Universal has announced an update regarding their deal to build Nintendo themed attractions in the future. According to the press release "the fun of Nintendo" will be brought to life via "expansive, highly themed environments" at Universal Studios Japan, Universal Orlando and Universal Studios Hollywood theme parks.
"Imagine the fun of stepping into a larger-than-life Nintendo adventure. Gigantic Piranha Plants spring to life. Question blocks, power-ups and more surround you. And Mario and all his friends are there to pull you into a brand-new world.
You will enter an entire realm filled with iconic Nintendo excitement, gameplay, heroes and villains. And it is coming to three Universal theme parks around the globe.
The creative visionaries behind Nintendo's legendary worlds and characters are working together with the creative teams behind Universal's blockbuster theme park attractions. Their goal: to bring the characters, action and adventure of Nintendo video games to life within Universal theme parks. And to do so in new and innovative ways that capture what makes them so special. All of the adventure, fun and whimsy you experience through a screen will now be all around you – in breathtakingly authentic ways."
The new Nintendo lands will feature "multiple attractions" as well as themed shops and restaurants. Planning is already well under way and while they are not yet ready to announce any dates, they did mention that each will "open separately over the next several years." An updated announcement video featuring Mark Woodbury (Universal Creative) and Shigeru Miyamoto (Nintendo) can be seen below.
As for the attractions... while things are still being planned, the early rumors indicate as many as three different attractions may be in development, one of the themes is said to be locked in for a Mario Kart themed attraction. It is worth mentioning that they only listed Universal Orlando as the site, an not one specific theme park. They also say that the first more detailed announcement to come from a specific park will happen "soon".


(7/13/16) According to an article posted by Destructoid the Mario / Nintendo section in development for Universal Studios Japan will eventually "exceed" the Harry Potter section. For comparison they say that The Wizarding World of Harry Potter cost the park $400 million, while the new Nintendo themed area is expected to cost over $500 million.
(3/5/16) According to the latest news posted to Kotaku, the location of the new Nintendo themed land at Universal Studios Japan will actually be immediately to the left of the main entrance, which in the location where the park has been putting many of their temporary attractions like Universal Cool Japan. I believe Monster Hunter and the Biohazard attractions are in the big special events soundstage, while I think Evangelion 4D is in the nearby 4D theater where they normally show Shrek 4D and Sesame Street 4D during the rest of the year. The area also looks to include what appears to be an employee parking lot and the turn-around for the Hollywood Dream coaster.
According to the article the Nintendo land will cost an estimated 40-billion yen ($351 million US) and they say that their goal is to have it open by 2020 in time for the when the Olympics come to Tokyo, which is expected to be between July 24 - August 9. With that in mind however, the last word from our sources indicated that 2020 was the old original opening date, and since Comcast has bought the park they have revised the time-table on many things, which would see bumped up to open in 2018 in Japan, and Diagon Alley pushed back to 2020. Either way, the two major new attraction areas should definitely lure in the tourists from the 2020 games.
(2/26/16) The world's first Nintendo themed land will open at Universal Studios Japan in 2018. Look for a lot of character meet and greets, as well as photo ops to be placed here. As far as attractions go, a Mario Kart ride seems to be a lock-in concept, but there may be one or two other attractions under development as well… either another larger ride, or a pair of smaller themed flat rides.
(12/9/15) According to Screamscape sources the next major attraction on deck for Universal Studios Japan will be a Nintendo themed area and attraction(s). As the home turf for Nintendo, it only makes sense to drop the first Nintendo attractions into Japan first, before attempting to roll them out to the parks in the US market.
So far, the final scope of the project is unknown to me, as well as where they might try to locate it within USJ. The project could be as small as a single attraction (Mario Kart anyone?) or it could be a mini-land with a small collection of attractions of various scale and character meet & greets. Once The Flying Dinosaur coaster is up and running, hopefully we'll find out more about what's in store for bringing the world of Nintendo to life, and how soon it will happen.
???? - Pokeman Dark Ride - (5/2/21) Could the days of The Adventures of Spider-Man ride at Universal Studios Japan be numbered? According to an insightful article from ThemeParkUniversity, there is a chance that a new attraction with a Pokemon theme could possibly replace this Japanese clone of what is easily one of the best dark rides ever created.
Unfortunately, Universal may not have a choice when it comes to keeping your friendly neighborhood Spider-Man in Japan. According to TPU, unlike the deal Universal has in Florida to keep Spider-Man and his Marvel brethren in Universal's Islands of Adventure theme park as long as Universal is willing to pay the licensing fees, the deal in Japan is not so broad. We don't know all the terms of course, but we do know that the deal was only to allow the Japanese park to use Spider-Man and the associated villains as part of the existing Adventures of Spider-Man ride.
Typically when these kind of theme park IP licensing deals are made, they typically come in 10-year terms, almost always with a clause that will allow the park to automatically renew the deal for a second 10-year term at a pre-determined price. We are talking about the construction of a multi-million dollar attraction that is meant to have a lifespan of at least 20 years or more, so this only makes sense. There is then usually verbiage to allow the park to negotiate terms for further expansions as needed, but only if the park and IP-owner can come to an agreement.
In the years that have followed since the creation of the attraction, the IP-owner of Spider-Man (aka: Marvel Comics) has been bought up and swallowed whole by the mighty Disney empire. As such, it is safe to say that Disney is not looking to allow Universal to use the Spider-Man IP any longer than necessary. With the opening of Disney's first "Avengers Campus" land in California this Summer, that includes Disney's very own Spider-Man themed dark ride attraction, one that they could very well clone for the Tokyo Disney Resort in the future.
Returning our eye to Universal Studios Japan, the Adventures of Spider-Man dark ride opened in that park in January of 2004, which means the park's IP license for the character and ride is likely to expire around 2023/2024. So with only 2 or 3 years of life left in it, it does make sense that they would be trying to finalize plans to repurpose the popular attraction, especially one with an expensive and re-programmable ride system that could be repurposed easily for virtually any new theme.
While previously, a popular line of thought was that Universal Studios Japan could possibly retheme the Spider-Man ride to become Transformers themed, I'm not so sure that the Transformers brand is as popular in Japan as it has been in the rest of the world. Meanwhile Universal's new relationship with Nintendo is definitely one they would want to expand upon, and finding a way to "transform" the ride to become a new Pokemon adventure ride only makes sense.
Regardless, the loss of Spider-Man in Japan will still be a very sad day indeed.
???? - Diagon Alley - Planning / Delayed - (2/26/16) Much like Universal Studios Hollywood, a Diagon Alley expansion is planned to enhance the existing Wizarding World of Harry Potter area sometime after 2020. Unlike the Hollywood version however, I'm told that this area will focus more on the restaurants, gift shops, characters and interactive aspects of the land, and actually will NOT include a copy of the Escape From Gringotts attraction. However, in an interesting move, it will contain a new version of the Hogwarts Express train ride experience, that promises to be a similar but plussed experience to the one in Orlando.