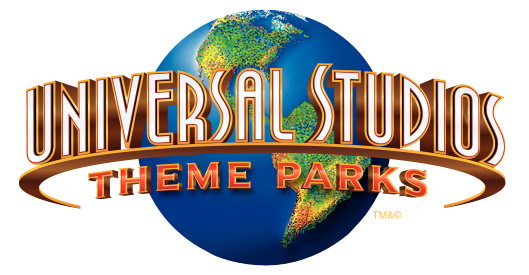 UNIVERSAL STUDIOS JAPAN
Osaka, Japan
Comcast NBCUniversal


---- THE LATEST BUZZ ----
(10/18/21) Universal Studios Japan Announced First Project To Use Pokemon in 2022 (MORE...)
(10/8/21) Universal Studios Japan To Bring The Pokemon in 2022 (MORE...)
(9/29/21) Universal Studios Japan Confirms Donkey Kong Is Coming in 2024 (MORE...)
(9/23/21) Haunted Hotel Room Near Universal Studios Japan Lets You Solve A Mystery
(9/18/21) Who's ready to ride a Flying Car to Universal Studios Japan? (MORE...)
Park News - (9/23/21) Ever wanted to solve a creepy mystery that takes place inside your hotel room at night? One of the partner hotels for Universal Studios Japan, the Hotel Universal Port Vita, will be offering a special haunted room you can spend the night in called The Blood Flood from October 15 through to Feb. 27, 2022. The room is available for groups of up to 4 people starting at 8,000 Yen ($72.86) per person.

(9/18/21) Who's ready to ride a Flying Car to Universal Studios Japan? According to a local news article the Governor of Osaka has signed an agreement with SkyDrive Inc, a developer of new flying cars that was formed by former engineers from Toyota. The goal right now is to get the technology ready for use to transport riders between Universal Studios Japan and the Osaka Expo site in 2024, in time to have it ready in time for the OPsaka-Kansai Expo 2025.

(8/16/21) Trouble has struck at Super Nintendo World at Universal Studios Japan this past week. I'm told that currently the Yoshi themed slow ride is closed indefinitely after some "Goomba" figures fell near the Yoshi ride track from the nearby fake tower structure over the ride. No one was hurt, but it is enough of a concern that they will likely have to inspect the tower and any other scenic props on or near it to ensure that everything is secure and unable to fall in the future before they can reopen the ride.




(7/15/21) Universal Studios Japan fans, get ready to say goodbye to Space Fantasy: The Ride for awhile yet again. The park has confirmed that the indoor dark coaster will be used for the park's next "XR" ride experience (ride the coaster with VR headgear), this one themed to the Demon Slayer anime from September 17, 2021 through to Feb. 13, 2022. The Demon Slayer experience will also spread to the Hollywood Dream coaster that will feature a special story audio track.

(6/25/21) According to online reports Universal Studios Japan is working on making a temporary attraction themed to "Demon Slayer: Kimetsu no Yaiba" (anime and video game) series. According to reports it will be open from Sept. 17th, 2021 through to February 13, 2022. I'm not sure if this will be a stand-alone addition, or part of a reboot that could see the Universal Cool Japan events return to the park with a variety of special themed temporary attractions.

(6/19/21) Universal Studios Japan has confirmed that the park will open again on weekends starting Saturday, June 26, 2021. Universal Studios Japan shut down on April 25 due to a pandemic "state of emergency" issuance from the government. When they reopened on June 1st, they were asked to only open the park on weekdays at first to help avoid crowds on the more busy weekend days.


(5/28/21) Universal Studios Japan has confirmed that the theme park will reopen to guests once again starting on June 1, 2021. There is one odd limitation however, due to the current State of Emergency status in the area, they have been asked to operate on WEEKDAYS only, and at limited capacity for the time being.

(4/23/21) Bad news for Universal Studios Japan, the parks' website now says that the park will temporarily shut down once again as the Osaka government enters another "state of emergency' status due to rising COVID-19 infection rates in the area. As such Universal Studios Japan will close down once again starting on April 25, 2021.
At this moment, there is no estimated reopening timeline.

(3/7/21) While the Universal Cool Japan 2020 event was interrupted last year shortly after it began by COVID, and there is no official 2021 version planned for this year. That said… most of the Detective Conan World temporary attractions from last year will soon return. According to the park's official website we can look for three "Detective Conan World" themed overlays to be in the park from March 12 through Aug. 29, 2021.
The list includes a story layover on the park's Hollywood Dream coaster, an interactive "Detective Conan Mystery Challenge" hunt in the park and the "Detective Conan Mystery Restaurant" overlay set up inside the park's Lonbard's Landing restaurant.
NOTE: the Mystery Restaurant event will only be from March 12 through June 13.
I believe there was also an Escape Game in 2020, but that is not mentioned as returning this year, probably due to COVID protocols.
As you would expect from Universal Studios Japan, there will also be an assortment of special themed food and merchandise items for sale throughout the park as well, featuring: Lemon Pie Crepes, a Coffee Break "coffee jelly" dessert, Milk Caramel Churros and much more. It also sounds like the event will be used as a promotion for a new movie, Detective Conan Scarlet Bullet, which is released on April 16, 2021.


(1/5/21) Universal Studios Japan is known for often being the last location for a number of classic Universal theme park attractions. For example, while Back To The Future: The Ride was removed from both of the US parks in 2007 to make way for a Simpsons themed ride, the version at Universal Studios Japan remained open until 2016. On a similar note the park is still home to a copy of the Backdraft attraction from Universal's Hollywood park, the last Terminator 2: 3-D attraction and a still operating copy of Universal Studios Florida's infamous Jaws ride.
While I don't have a timeline for this, Screamscape has heard a rumor that plans are in the works for a future park attraction that would see the Jaws ride retired for good. Given that the large Jaws attraction site is wedged in tight between Waterworld and the new pathway to Super Nintendo World on one side, Snoopy Studios on the other side, and the Wizarding World of Harry Potter to the North, the chances are good that any future plans for the site may involve the boy Wizard. After all, when the original Jaws ride at Universal Studios Florida was retired, it was done so to make room for the Diagon Alley expansion of the Wizarding World.
I would think you would still have plenty of time to get your last rides in on Jaws for the next few years, as nothing has been finalized yet, and Universal still has that Phase 2 of Super Nintendo World (aka: Donkey Kong Country) to build first before they are ready to begin working on anything else.

2021 - Super Nintendo World - (2/4/21) At long last we have a video showing off the MarioKart dark ride at Super Nintendo World inside Universal Studios Japan. There are two videos actually, the first one shows off the queue in detail through to the ride experience where they attempt to shoot a POV video of the ride as seen through the AR headgear that superimposes the animated game characters over the real-world background of the ride. The second video shows off a POV of the ride experience as seen WITHOUT the AR headgear.
This is where I do have to explain a little bit… because what you see through a camera attempting to shoot through the AR headgear is not necessarily as accurate in terms of positioning compared to what it may look like to the naked eye. In other words, some of the video game graphics may look a bit odd and out of place at times, hovering in the air perhaps, because of this. Then again… we have to consider that the actual experience may be a bit off too. After all, no one has built a theme park attraction quite like this before.
Give the videos a quick look, and if all you want to see is the ride itself jump ahead on the first video to the 15:50 mark. Now go ahead and watch before I comment any further, as I may reveal some SPOILERS…
Ok, ready? Watching the entire ride experience I have to say that it seems to get a bit confusing as to what is going on. The sheer onslaught of video game graphics layered over the real world ride experience, mixed with all the extra sound effects from the interactive portion of the ride that involved arming all four riders with what seems like a near infinite batch of color-coded koopa shells to toss… well it's almost a bit much. In fact, to try and explain what it almost looks like as if you took a fine looking dark ride like Men In Black, and then put a very thick layer of video game graphics over the top of it via the AR headgear. In a way… imagine the visual chaos of a Toy Story Midway Mania game screen being layered over a POV video of Men In Black and you get a good idea of what I'm seeing here.
Now keep in mind there are parts of the ride that do appear beautiful and pull off some wonderful effects with the technology… but to me it is as if the more racers and action they try to add to the scenes via AR, the more confusing it gets.
To drive this concept home, I ask you to also watch the second video, which shows off a complete POV of the ride experience as seen without the AR headgear, giving you a great look at the themed ride experience without the extra video game graphics added over the top. It's great to see all the details in the actual ride for what it is, without the video game graphics on top. But again… this is seen from a camera looking through the AR visor and perhaps the actual experience as seen by a human eye is a much more blended visual experience.
So what do you think after watching the videos? Is it what you expected, is the amount of gameplay graphics overlaid correct for what you would expect from a MarioKart ride or is it a bit much? Give me a shout-out in social media and tell me what you think of MarioKart, especially if you are one of the lucky ones to have experienced it first-hand yourself in Japan.



(1/25/21) Several new pictures showing off the inside of Super Nintendo World have been posted to ThemeparX this week, revealing many new details and theming within the land. While there is a shot or two from riders on the Yoshi ride, there are still no pictures or videos shown from inside the MarioKart ride yet.

(1/15/21) Bad news folks… Universal Studios Japan has been forced to delay the planned February 4th opening of Super Nintendo World. There is nothing wrong with the land or attractions, this time the blame can be placed on the Japanese government who declared an official State of Emergency in the Osaka Prefecture. For the moment the park is working with the government to stay open but severely limit the number of visitors to the park between January 17 and February 7, 2021. At that point the State of Emergency could be limited or it could be extended. Universal says they won't open the new Super Nintendo Land until the State of Emergency is over as the government is trying to stop a new surge in COVID-19 cases in the area.


(1/9/21) Super Nintendo World will open in just under four weeks and given the kind of crowds that can slam a new theme park attraction, mixed with ongoing COVID-19 safety protocols, you may be wondering what it is going to take to get into Super Nintendo World. According to Universal guests seeking entry into the new Nintendo themed land will actually need to get a special timed entry pass into Super Nintendo World in addition to having separate theme park admission. The good news is that these times access passes are free and you can get them through the park's official mobile app as well as from specific kiosks set up inside the park in Central Park.
There are some other ways to get them as well, such as select travel agency packages into the park are including them but your best way to guarantee entry into Super Nintendo World is to purchase one of the park's Universal Express Pass options that includes your entry into Super Nintendo World and can come with reduced wait time into the attractions inside. According to the website the Universal Express PREMIUM pass includes a pass into Super Nintendo World and the Wizarding World of Harry Potter while some of the cheaper Universal Express 4 passes are pre-made for four specific attractions, with many offering the Mario Kart ride, and one with the Yoshi ride, but looks like none of them contain both in the same package.

(1/3/21) It had to happen sooner or later, but on ride footage showing off the Yoshi Adventure ride from Super Nintendo World has appeared on social media. Unfortunately it was shot vertically, but it gives us a good look at this cute indoor/outdoor omnimover style ride and the various Nintendo characters shown along the way.
I also spotted a special handicapped accessable vehicle that is themed as a giant Yoshi Egg instead of a Yoshi character that looks to have a wide door to access the vehicle from the backside. See if you can spot it in the video too.


(1/2/21) While there doesn't seem to be any actual real ride footage, the new official ad for Super Nintendo World opening on Feb. 4th at Universal Studios Japan can be seen below highlighting the Mario Kart Koopa's Challenge ride experience. "
Below that we've also found a second ad showcasing the experience of the entire Super Nintendo World land for guests.
Meanwhile a collection of photos taken inside the actual land can also be found at ThemeparX this week, as I believe winners of a preview trip in the land for park passholders have been making their way online.



(12/23/20) I've been telling everyone for some time that there is a planned Donkey Kong coaster planned as an expansion to Super Nintendo World in Japan, and was to be included with the entire Nintendo land at the planned Epic Universe theme park in Orlando (now on hold). In an interesting side note, apparently data miners digging through the code in the Super Nintendo World mobile app to be used in the land have uncovered a number of unused Donkey Kong related graphic assets built in.
According to a few Screamscape sources, some physical assets and props for the Donkey Kong themed mine train coaster have actually been constructed for future use and are in storage somewhere. So hopefully USJ fans won't have to wait too long for the expansion phase to Super Nintendo World to be announced.


(12/19/20) A fun live-video about 15 minutes long posted below from Nintendo takes viewer inside the world's first Super Nintendo World theme park land at Universal Studios Japan. The video starts off right at the entrance to the land with our host and Mario creator, Shigeru Miyamoto, and walks you right through the massive green warp tunnel pipe into the land via Peach's Castle.
From there we enter the land proper and it's a visual treat for your eyes. The colorful landscape is alive with motion, as animated figures from the game series inhabit the entire landscape all around you. Appearing like a kid in a candystore, surrounded by a life-size version of his creation, Miyamoto-san takes us on a tour of the land, wearing one of the new Power-Up Bands on his wrist to show off how the interactive nature of the landscape works. We also get a look inside an area we have not seen before, an "underground level" in the land which looks like dark creepy looking maze of blocks inside a cave that is full of interactive elements, enemies and hidden treasures to find with your Power-Up Band.
From there you get to see a bit of the custom merchandise and food options, the official Mario and Luigi walk-around characters in the land and more. In another cute moment we see how Chef Toad will interact with guests in the queue for the restaurant, along with a look at the huge themed dining space inside, which has some great "windows" into the kitchen area where you can see the Toad characters working away in the kitchen. Oh, and as you might expect from a Japanese theme park, they have special themed popcorn flavors to choose from in Super Nintendo World, offering Caramel Peach and Mushroom flavors in star-shaped containers.
With the Grand Opening set for Feb. 4, 2021 the opening of the land will also happen the same year that will mark the 35th anniversary of the Super Mario Bros. game launched on the NES game system. Miyamoto-san also reconfirms that new Super Nintendo World lands are in the works for Universal parks in Hollywood, Orlando and Singapore in the future. Keep watching to the end, as we also get a peek inside the themed Mario Kart attraction queue as well before the teaser video is over.
Again, my impression of the land based on this detailed video is even higher than I had anticipated. I can't wait for the opportunity to see it in person someday, as it is clear this was a genuine labor of love for those involved.


(12/10/20) According to this update, about 80,000 Universal Studios Japan passholders and Club Universal members will have a chance to win in lottery to get a preview visit into the new Super Nintendo World land at the theme park ahead of the grand opening on February 4, 2021.

(12/2/20) A video tour of Super Nintendo World, going inside the Mario Kart attraction, can be seen in the video below from Bloomberg.


(12/1/20) Nintendo fans… get ready! Universal Studios Japan has officially announced in a new preview video that Super Nintendo World will have its Grand Opening on February 4, 2021. They also drop the official full name of the MarioKart ride as "MARIOKART Koopa's Challenge" in the video, but the press release in English calls it "Mario Kart Bowser's Challenge". I think this is because the character is known simply as Bowser in the US, but may be more better known as "King Koopa" in Japan.
They also show off the first footage I've seen of the land itself, including a view inside the Mario Kart attraction building. We get a look at some of the queue, the four-passenger MarioKart vehicles and a look at the station which looks to load two tracks side-by-side, just like Men In Black at Universal Studios Florida. In a press release they also released some new photos as well, including our first look at the AR headgear that is themed like Mario's hat.


(10/11/20) Two aerial photos posted by a local news website give us our first really great look at the Warp Tunnel themed entrance into Super Nintendo World at Universal Studios Japan, as well as a great look down inside the land itself as well. This second image shows off a clear view of the Yoshi themed omnimover style ride, as well as a look at the entrance to Bowser's Castle which serves as the entrance to the Mario Kart ride. (If I had to guess, the Mario Motors store to the right of Bowser's Castle will likely serve as the exit and gift shop to the Mario Kart ride.

(10/8/20) While we don't have the exact date yet, Universal Studios Japan has confirmed that Super Nintendo World will open in Spring 2021. However… a Mario themed cafe and a merchandise store outside of the land will open to guests on October 16, which I can only imagine will give them the first chance to start buying Super Nintendo World themed merchandise. A few renderings of the store and cafe were posted to the park's Twitter.


(9/23/20) According to an internal email sent out to NBCUniversal staff from CEO Jeff Shell, the opening of the first Super Nintendo World at Universal Studios Japan has been delayed until sometime "early next year". So look for the warp-pipe to see Mario and friends crack-open sometime in 2021.

(9/15/20) Some new day and nighttime footage of Super Nintnedo World's various animated scenery elements have been shot this week and posted to Youtube. Check it out below.


(8/24/20) Some great night and daytime footage of the soon to open Super Nintendo World at Universal Studios Japan can be see in the video below. Looking across the landscape it is great to see just how "alive" it is with the motions of the various characters and animated scenery. You can even get an idea of how big these animated figures on the buildings are in some of the shots as a human is seen pacing back and forth across the roof, watching over how the animatronics are functioning.


(8/6/20) Some new concept art and images have apparently leaked out from a work-in-progress website for Super Nintendo World at Universal Studios Japan. According to some of the new images posted, before they were taken down, the official name of the MarioKart ride will be MarioKart Koopa's Challenge, described as "Featuring multiple tracks as well as your favorite levels and characters from Mario Kart, you've never experienced fun like this before!" MarioKart has a ride time of 5 minutes in 4 riders cars, with a height restriction of 42" inches if riding with an adult, and 48' if riding by yourself.
There is also a brief description of the Yoshi's Adventure ride, "Get on Yoshi's back, follow Captain Kinopio and set off on a treasure hunt adventure, look at the mushroom kingdom from Mount Beanpole and have fun!"
You can read more about the leaks and other details unveiled, including what looks like the first real photos of a MarioKart ride vehicle over at BlooLoop.
2022 - No Limit! Parade - (10/19/21) Universal Studios Japan has announced their first use of the Pokemon characters will be in a new parade coming to the park in 2022 called the "No Limit! Parade". The new parade will open in the Spring and feature characters from Nintendo, Minions, Snoopy, Hello Kitty, Sesame Street and Sing in addition to the popular Pokemon characters.
2024 - Donkey Kong Country - (9/29/21) Universal Studios Japan has confirmed our long standing rumor that an expansion to Super Nintendo World themed to Donkey Kong is officially on the way and set to open in 2024. "To further immerse guests into Nintendo's well-known series of games, Universal Studios Japan will expand the land to include a new area themed after Donkey Kong. The new area will bring to life the world of one of Nintendo's most beloved games and feature a roller coaster, interactive experiences, themed merchandise and food –and all the fun and excitement of SUPER NINTENDO WORLD. Guests will feel like they are playing inside the world of Donkey Kong as they take a walk on the wild side through the lush jungles where Donkey Kong and his friends live. The new area is set to open in 2024."
They released one new piece of concept art that shows off a small version of the Donkey Kong themed jungle area next to the existing Super Nintendo World and it looks pretty much just like the artwork and model photos that have been leaked thus far.

(8/1/21) Phase 2 of Super Nintendo World at Universal Studios Japan has begun construction it seems. A closed door was already placed into the existing land that will lead into the new expansion area, and unless the previous plans have changed, this should open into a new Donkey Kong Country. Even better, the Donkey Kong Country area will feature an amazing new coaster experience that promises to offer some great visual thrills and new tricks we haven't seen on a roller coaster before.
You can see some pictures of the new progress taking place in Japan right now at OrlandoParkStop this week.

(5/30/20) Who's ready to see a fantastic aerial shot of the nearly complete Super Nintendo World? Thanks to a tweet from ThemeparX we get a look at the whole land from the air where guests will enter the land from the right side of the photo through Princess Peach's castle. You can see the Bowser's Keep themed entry to the Mario Kart ride on the bottom left side of the photo, the Yoshi omnimover ride just above that, and a gateway on the ground level in the top left that will eventually be used for the Donkey Kong Country themed expansion in the future.



(4/18/20) While we don't know when Super Nintendo World in Japan will be ready to open, I'm told that you can expect it to have a Phase 2 added on in a few years that will include the Donkey Kong Country coaster project we've seen in concept art. While I'm not sure of the timeline, I think there may be a good chance that we won't see the Donkey Kong expansion open until about the same time that they are ready to open it as part of the whole land at Universal's Epic Universe park in Orlando, expected in 2023.
???? - Pokeman Dark Ride - (10/8/21) According to press release, Universal Studios Japan has officially entered into a long-term partnership with The Pokemon Company "that will immerse guests into the world of Pokemon with with innovative technology and creativity beginning in 2022."
So what exactly does this mean? If you recall, back in May we posted a report that the park was likely preparing to retire their popular Adventures of Spider-Man dark ride, and if the rumors hold true, it would evolve into a new Pokemon themed attraction. While 2022 is to fast of the timeline to transform the dark ride into something Pokemon themed, especially since it hasn't even closed yet, I suspect we'll see Pokemon added to the park in some other new way as a slow build up to the eventual announcement of the Pokemon themed dark ride project. Given how rapidly the park has been able to add various highly themed temporary attractions over the years as part of the Universal Cool Japan series of events, I wouldn't be surprised to see some of this magic put in place throughout 2022 to add several temporary Pokemon attraction, possibly including an VR overlay on the park's Space Fantasy indoor coaster.
In the meantime, if you love Spider-Man in Japan, get your last rides in now, before it's too late!




(5/2/21) Could the days of The Adventures of Spider-Man ride at Universal Studios Japan be numbered? According to an insightful article from ThemeParkUniversity, there is a chance that a new attraction with a Pokemon theme could possibly replace this Japanese clone of what is easily one of the best dark rides ever created.
Unfortunately, Universal may not have a choice when it comes to keeping your friendly neighborhood Spider-Man in Japan. According to TPU, unlike the deal Universal has in Florida to keep Spider-Man and his Marvel brethren in Universal's Islands of Adventure theme park as long as Universal is willing to pay the licensing fees, the deal in Japan is not so broad. We don't know all the terms of course, but we do know that the deal was only to allow the Japanese park to use Spider-Man and the associated villains as part of the existing Adventures of Spider-Man ride.
Typically when these kind of theme park IP licensing deals are made, they typically come in 10-year terms, almost always with a clause that will allow the park to automatically renew the deal for a second 10-year term at a pre-determined price. We are talking about the construction of a multi-million dollar attraction that is meant to have a lifespan of at least 20 years or more, so this only makes sense. There is then usually verbiage to allow the park to negotiate terms for further expansions as needed, but only if the park and IP-owner can come to an agreement.
In the years that have followed since the creation of the attraction, the IP-owner of Spider-Man (aka: Marvel Comics) has been bought up and swallowed whole by the mighty Disney empire. As such, it is safe to say that Disney is not looking to allow Universal to use the Spider-Man IP any longer than necessary. With the opening of Disney's first "Avengers Campus" land in California this Summer, that includes Disney's very own Spider-Man themed dark ride attraction, one that they could very well clone for the Tokyo Disney Resort in the future.
Returning our eye to Universal Studios Japan, the Adventures of Spider-Man dark ride opened in that park in January of 2004, which means the park's IP license for the character and ride is likely to expire around 2023/2024. So with only 2 or 3 years of life left in it, it does make sense that they would be trying to finalize plans to repurpose the popular attraction, especially one with an expensive and re-programmable ride system that could be repurposed easily for virtually any new theme.
While previously, a popular line of thought was that Universal Studios Japan could possibly retheme the Spider-Man ride to become Transformers themed, I'm not so sure that the Transformers brand is as popular in Japan as it has been in the rest of the world. Meanwhile Universal's new relationship with Nintendo is definitely one they would want to expand upon, and finding a way to "transform" the ride to become a new Pokemon adventure ride only makes sense.
Regardless, the loss of Spider-Man in Japan will still be a very sad day indeed.

???? - Diagon Alley - Planning / Delayed - (2/26/16) Much like Universal Studios Hollywood, a Diagon Alley expansion is planned to enhance the existing Wizarding World of Harry Potter area sometime after 2020. Unlike the Hollywood version however, I'm told that this area will focus more on the restaurants, gift shops, characters and interactive aspects of the land, and actually will NOT include a copy of the Escape From Gringotts attraction. However, in an interesting move, it will contain a new version of the Hogwarts Express train ride experience, that promises to be a similar but plussed experience to the one in Orlando.