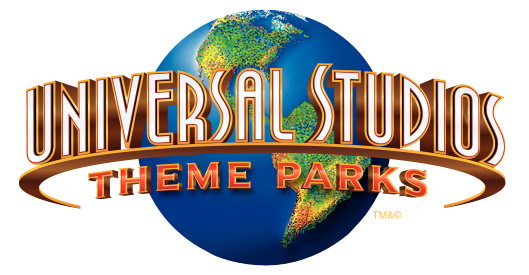 UNIVERSAL STUDIOS JAPAN
Osaka, Japan
Comcast NBCUniversal


---- THE LATEST BUZZ ----
(3/1/2023) NO LIMIT! Parade Video Posted (MORE...)
(2/13/2023) Universal Studios Japan Adding New Wizarding World Experiences Next Month (MORE...)
(1/22/2023) Universal Studios Japan May Be Preparing For Large New Attraction plus Doraemon XR
(12/22/22) Universal Studios Japan Sets Date For New No Limit! Parade (MORE...)
(12/18/2022) Universal Studios Japan Adding Another Cool Japan 2023 Attraction (MORE...)
Park News - (2/13/2023) New Wizarding World experience will be soon coming to Universal Studios Japan. According to a post at WizardingWorld.com, guests will soon be able to meet some new magical creatures, including Hippogriffs, baby dragons, Pygmy Puffs and Nifflers as part of a special new program opening March 17th. Keep an eye out for these new additions scattered around the Hogsmeade village area.

(1/22/2023) Universal Studios Japan has confirmed that for a limited time a Doraemon themed ride experience will be coming to the park from Feb. 23 through to Sept. 3, 2023. The attraction will be called Doraemon XR Ride: Nobita's Sky Utopia and it will be a VR themed overlay to the park's Space Fantasy coaster ride.
This will be yet another in a long series of XR themed overlays to the Space Fantasy coaster that has seen it switch from one IP to another over the past several years, spending very little time at all to operate under the original "Space Fantasy" theme. In this case the Doraemon overlay isn't necessarily part of the Universal Cool Japan series of special attractions, but rather being put in place just in time for the premier of the latest Doraemon film to local theaters on March 3, 2023.

(10/26/22) Yukendoit is back with a new video post from Universal Studios Japan this week that goes into detail about what you need to do to see Super Nintendo World when you visit. It isn't as simple as just entering the land like any other section of the theme park, instead the park is requiring everyone to get a free E-Ticket through the park app just to get INTO the land itself. Just the land… not the rides, just to get into the land.
Case in point, he says he entered the theme park itself at 9:30am and the first available E-Ticket into Super Nintendo World wasn't until 5pm. So you need to get yourself on the app and do what you can to get an E-Ticket, otherwise all other guests are entered into a lottery where "you may or may not" be given access into the new land.
Watch the video if you plan on visiting the park, as he has great tips on how things go down when the park opens in the morning, and what you can do to try to get into the land first thing in the morning without an E-Ticket. He also has a good critical review of the area itself that is worth knowing about.




(10/15/22) Our buddy Yukendoit is back with a couple of new videos from Universal Studios Japan that include a look after dark at Halloween Horror Nights as well as his first look at Super Nintendo World.



(10/14/22) Things just got creepy at Universal Studios Japan this week. According to the local news a Universal Studios Japan worker discovered what appeared to be a collection of human bones, including part of a skull, in the bushes along a road just outside of the theme park. The local police have been alerted and are investigating the discovery.
Universal Cool Japan 2023 - (12/18/2022) Universal Studios Japan has now confirmed another entry into the 2023 Universal Cool Japan event lineup! SPY X FAMILY Secret Mission will come to life at the park from Feb. 17 through July 2, 2023, where guests will be tasked to become a spy and take on a top-secret mission with the Forger family as a WISE agent. Based on the website description, it sounds like potential agents will first arrive at the Palace Theater so be given the Secret Mission Orders, and then sent out to solve various codes spread throughout the park. If you return to the report office with the correct password, they will then get a 'Mission Clear Card' with instructions of a place and time to gather later in the day to "participate in the final mission (ending show)!"

(12/12/2022) According to the latest news, Universal Studios Japan is making preparations for the Universal Cool Japan 2023 limited time event that will run between February and July. This year's event will feature a "Detective Conan World" area that will offer three different themed experiences:
Detective Conan the Escape: Kurogane no Prologue - an escape game experience with a story linked to the 26th feature film, "Detective Conan: Kurogane no Submarine" featuring "The Black Organization".
Detective Conan Mystery Restaurant - Featuring the first event appearance of the Heiji Hattori and Kazuha Toyama characters.
Detective Conan x Hollywood Dream the Ride: Full-speed Test Drive - The description mentions brakes failing during a test-drive of a new car design, but I'm guessing this is just an audio drama that will be added as a sound-track on the park's Hollywood Dream coaster.
Also coming to the 2023 event will be Monster Hunter World: Iceborne XR Walk, where guests using VR technology will enter the world of Monster Hunter and go on the hunt! As I recall, the Iceborne XR Walk attraction was also listed as an attraction at the Universal Cool Japan 2022 event, so I'm not sure if this is just a return of a popular attraction or if there are any improvements over last year's version.

2023 - No Limit! Parade - (3/1/2023) A video showing off the new NO LIMIT! Parade at Universal Studios Japan can be seen below, posted by Universal Parks News Today. The parade features characters from Pokemon, Nintendo's Mario Kart, the Despicable Me/Minions movies, Sing, Hello Kitty, Peanuts and Sesame Street characters.




(12/22/2022) Universal Studios Japan has confirmed that their new "NO LIMIT! Parade" that is supposed to include both Pokemon and Super Mario Bros. characters will finally debut on March 1st, 2023. The parade will also feature an army of other popular characters from "Sing", "Minions", Snoopy and friends, Sesame Street, and more! The parade was originally announced back in late 2021 with the intent of opening sometime in mid-2022 before it was officially delayed until 2023 back in July.

(7/24/22) Universal has officially delayed the premier of the new No Limit! Parade until sometime in 2023.


(10/19/21) Universal Studios Japan has announced their first use of the Pokemon characters will be in a new parade coming to the park in 2022 called the "No Limit! Parade". The new parade will open in the Spring and feature characters from Nintendo, Minions, Snoopy, Hello Kitty, Sesame Street and Sing in addition to the popular Pokemon characters.

2024 - Donkey Kong Country - (8/27/22) I believe the layout should be exactly the same as the one I broke down that is coming to Universal's Epic Universe, so I'm going to copy all that information below from that report. In addition to that however, a few construction pictures of the new coaster project being added onto Super Nintendo Land in Japan can be seen over at ThemeparX.
Construction in Japan is obviously much further along than what we've seen for the Orlando version, but visually the layout does appear to be the same. The basic Golden Temple structure is up, along with the lift hills, the enclosed second structure that will be home to the dark cave-like section of the ride, plus you can see the concrete poured that will hold the water splash near the end of the ride across the way.
For now, if you want to see a full breakdown of what the ride's experience may involve, scene by scene, make the jump over to Screamscape's official report about the version going up at Universal's Epic Universe in Orlando, FL.

(12/15/21) In a set of new photos posted to WDWNT, you can see the yellow supports and track pieces for the new Donkey Kong coaster being put together at Universal Studios Japan.

(9/29/21) Universal Studios Japan has confirmed our long standing rumor that an expansion to Super Nintendo World themed to Donkey Kong is officially on the way and set to open in 2024. "To further immerse guests into Nintendo's well-known series of games, Universal Studios Japan will expand the land to include a new area themed after Donkey Kong. The new area will bring to life the world of one of Nintendo's most beloved games and feature a roller coaster, interactive experiences, themed merchandise and food –and all the fun and excitement of SUPER NINTENDO WORLD. Guests will feel like they are playing inside the world of Donkey Kong as they take a walk on the wild side through the lush jungles where Donkey Kong and his friends live. The new area is set to open in 2024."
They released one new piece of concept art that shows off a small version of the Donkey Kong themed jungle area next to the existing Super Nintendo World and it looks pretty much just like the artwork and model photos that have been leaked thus far.

(8/1/21) Phase 2 of Super Nintendo World at Universal Studios Japan has begun construction it seems. A closed door was already placed into the existing land that will lead into the new expansion area, and unless the previous plans have changed, this should open into a new Donkey Kong Country. Even better, the Donkey Kong Country area will feature an amazing new coaster experience that promises to offer some great visual thrills and new tricks we haven't seen on a roller coaster before.
You can see some pictures of the new progress taking place in Japan right now at OrlandoParkStop this week.

(5/30/20) Who's ready to see a fantastic aerial shot of the nearly complete Super Nintendo World? Thanks to a tweet from ThemeparX we get a look at the whole land from the air where guests will enter the land from the right side of the photo through Princess Peach's castle. You can see the Bowser's Keep themed entry to the Mario Kart ride on the bottom left side of the photo, the Yoshi omnimover ride just above that, and a gateway on the ground level in the top left that will eventually be used for the Donkey Kong Country themed expansion in the future.



(4/18/20) While we don't know when Super Nintendo World in Japan will be ready to open, I'm told that you can expect it to have a Phase 2 added on in a few years that will include the Donkey Kong Country coaster project we've seen in concept art. While I'm not sure of the timeline, I think there may be a good chance that we won't see the Donkey Kong expansion open until about the same time that they are ready to open it as part of the whole land at Universal's Epic Universe park in Orlando, expected in 2023.
2025/2026 - Pokeman or Detective Pikachu Dark Ride - Rumor - (1/22/2023) While sorting through a large number of open positions that Universal Creative is hiring for currently, I noticed an interesting trend. A number of the open positions involve working on an unknown project in Orlando through 2024 and then require "relocation to Osaka, Japan for over a year."
This essentially confirms that something big is planned to open in 2025/2026 at Universal Studios Japan, and based on the previous rumors we've been hearing since 2021, this will very likely involve the closure of that park's Adventures of Spider-Man ride. While nothing has been confirmed yet, the most likely scenario would see Spider-Man closed in 2024 to be transformed into an all new experience 18-24 months later.
Based on all the previous rumors, the new attraction is expected to be a Pokemon or Detective Pikachu themed dark ride experience.

(10/8/21) According to press release, Universal Studios Japan has officially entered into a long-term partnership with The Pokemon Company "that will immerse guests into the world of Pokemon with with innovative technology and creativity beginning in 2022."
So what exactly does this mean? If you recall, back in May we posted a report that the park was likely preparing to retire their popular Adventures of Spider-Man dark ride, and if the rumors hold true, it would evolve into a new Pokemon themed attraction. While 2022 is to fast of the timeline to transform the dark ride into something Pokemon themed, especially since it hasn't even closed yet, I suspect we'll see Pokemon added to the park in some other new way as a slow build up to the eventual announcement of the Pokemon themed dark ride project. Given how rapidly the park has been able to add various highly themed temporary attractions over the years as part of the Universal Cool Japan series of events, I wouldn't be surprised to see some of this magic put in place throughout 2022 to add several temporary Pokemon attraction, possibly including an VR overlay on the park's Space Fantasy indoor coaster.
In the meantime, if you love Spider-Man in Japan, get your last rides in now, before it's too late!




(5/2/21) Could the days of The Adventures of Spider-Man ride at Universal Studios Japan be numbered? According to an insightful article from ThemeParkUniversity, there is a chance that a new attraction with a Pokemon theme could possibly replace this Japanese clone of what is easily one of the best dark rides ever created.
Unfortunately, Universal may not have a choice when it comes to keeping your friendly neighborhood Spider-Man in Japan. According to TPU, unlike the deal Universal has in Florida to keep Spider-Man and his Marvel brethren in Universal's Islands of Adventure theme park as long as Universal is willing to pay the licensing fees, the deal in Japan is not so broad. We don't know all the terms of course, but we do know that the deal was only to allow the Japanese park to use Spider-Man and the associated villains as part of the existing Adventures of Spider-Man ride.
Typically when these kind of theme park IP licensing deals are made, they typically come in 10-year terms, almost always with a clause that will allow the park to automatically renew the deal for a second 10-year term at a pre-determined price. We are talking about the construction of a multi-million dollar attraction that is meant to have a lifespan of at least 20 years or more, so this only makes sense. There is then usually verbiage to allow the park to negotiate terms for further expansions as needed, but only if the park and IP-owner can come to an agreement.
In the years that have followed since the creation of the attraction, the IP-owner of Spider-Man (aka: Marvel Comics) has been bought up and swallowed whole by the mighty Disney empire. As such, it is safe to say that Disney is not looking to allow Universal to use the Spider-Man IP any longer than necessary. With the opening of Disney's first "Avengers Campus" land in California this Summer, that includes Disney's very own Spider-Man themed dark ride attraction, one that they could very well clone for the Tokyo Disney Resort in the future.
Returning our eye to Universal Studios Japan, the Adventures of Spider-Man dark ride opened in that park in January of 2004, which means the park's IP license for the character and ride is likely to expire around 2023/2024. So with only 2 or 3 years of life left in it, it does make sense that they would be trying to finalize plans to repurpose the popular attraction, especially one with an expensive and re-programmable ride system that could be repurposed easily for virtually any new theme.
While previously, a popular line of thought was that Universal Studios Japan could possibly retheme the Spider-Man ride to become Transformers themed, I'm not so sure that the Transformers brand is as popular in Japan as it has been in the rest of the world. Meanwhile Universal's new relationship with Nintendo is definitely one they would want to expand upon, and finding a way to "transform" the ride to become a new Pokemon adventure ride only makes sense.
Regardless, the loss of Spider-Man in Japan will still be a very sad day indeed.