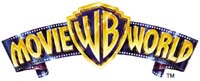 WARNER BROS. MOVIEWORLD Australia
& Wet 'n' Wild
Australia
Village Roadshow
Park News - (1/27/2023) According to a local news report the Scooby-Doo Spooky Coaster at WB MovieWorld Australia will be shutting down at the end of this month to allow for a planned $4 million upgrade to the attraction. The plans include new vehicles, a new test-seat, a smoother ride experience, updating braking systems and a new operating system for the attraction.

(1/20/2023) In what may be more of a simple "hype" piece, the local news have reported that MovieWorld Australia has shut down two of their popular rides, Green Lantern and Doomsday Destroyer, after discovering "faults".
"The safety of our guests is our highest priority and we have a dedicated engineering team who conduct rigid and comprehensive inspections on all attractions prior to opening each day."
Both riders are expected to reopen soon, but require discussions with the manufacturers. It goes on to say that two other rides, Superman and Scooby Doo, were also briefly closed for part of a day after inspection. Theme Park ride safety has been heavily in focus at Australia's theme parks over the past few years following the death of riders on the Thunder River Rapids ride at Dreamworld in 2016, and then renewed media focus on the area attractions this season, including riders stopped on SeaWorld's Leviathan coaster and the mid-air collision of two SeaWorld helicopters. So a renewed focus and some transparency on ride-safety procedures is probably a good thing to assure the public.

(12/20/2022) According to a local news report several riders on the Doomsday Destroyer ride at WB MovieWorld Australia found themselves trapped upside-down over 60 feet in the air when the ride came to a sudden halt. The maintenance team quickly arrived and were able to get the ride back online and get them down quickly, blaming the stoppage on one of the safety sensors triggering.
While I'm not versed in how this particular ride operates, it has usually been my understanding that in most cases, when a ride is E-Stopped manually or by a ride's safety systems, they are usually programed to safety bring passengers back down to the ground and not stop in a position like that.
2023 - Nothing is known at this time...
Early 2024 - The Flash: Speed Force - (7/9/2023) The Flash: Speed Force is coming to Warner Bros. MovieWorld park in Australia. The new ride is a half-pipe shaped Intamin Surfrider coaster that may be familiar to guests of the Gold Coast's theme parks, as it formerly ran as the Surfrider at Wet 'n Wild Water World before it closed in 2020. The ride is now back with a new theme and bright red and yellow paint, and will be located within the layout of the park's Superman Escape roller coaster.
Look for The Flash: Speed Force to be ready to open around April 2024. |

2024 - Wizard of OZ - (7/20/22) Believe it or not but Warner Bros. Movie World Australia just announced that they are building a new Wizard of Oz themed land for the 2024 season. According to the announcement on Facebook the land will feature a pair of racing Family Boomerang coasters, a new suspended family coaster and lots of immersive theming.
Based on the artwork, the racing family boomerang coaster tracks appear to be set on a drab Kansas farm looking property, while the suspended family coasters runs in and out of a dark castle structure with red and blue trains that immediate bring the Flying Monkeys to mind. In the background is a large green structure that can only represent the Emerad City, but what lies inside is still a mystery. So far they are only promoting the land as having two rides, so maybe the large green structure could contain some kind of interactive walk-through adventure, but it could also simply be a large restaurant. One never knows…