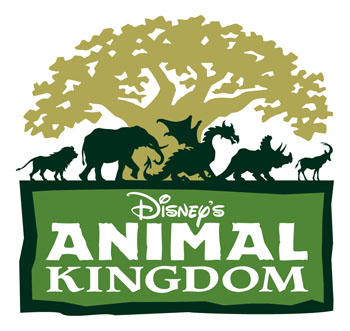 Disney's Animal Kingdom
Walt Disney World
---- THE LATEST BUZZ ----
(12/1/21) Primeval Whirl Is Now Just A Memory
(10/9/21) Ride List For Genie+ and Lightning Lane Service (MORE...)
(10/3/21) A Beacons of Magic Warning and Primeval Whirl Demolition Update (MORE...)
(9/24/21) Primeval Whirl Demolition Begins (MORE...)
(9/16/21) Old Finding Nemo Show To Be Replaced by New Finding Nemo Show in 2022 (MORE...)
Ride Rehabs - The following information is not guaranteed to be 100% accurate.
Expedition Everest - NOW CLOSED through Mid-April 2022
General Park News - (12/1/21) For those wondering, Primeval Whirl has now been completely removed from Disney's Animal Kingdom theme park. Virtually nothing has been left behind on the large concrete pad that was once home to the two mirror-image spinning roller coasters. So far Disney has not announced any plans to place something new here yet, though in many ways I feel the whole Dinoland section of Animal Kingdom is simply ripe for a major overhaul. Lets home something new is announced before too long.

(10/9/21) Here is the list of attractions that will have Lightning Lane and Disney Genie+ Lightning Lane access at Disney's Animal Kingdom starting Oct. 19, 2021.
Individual Lightning Lane Purchase:
Avatar Flight of Passage
Expedition Everest
Disney Genie+ Lightning Lane:
A Celebration of Festival of the Lion King
Dinosaur
It's Tough to be a Bug!
Kali River Rapids
Kilimanjaro Safaris
Na'vi River Journey
The Animation Experience
Feathered Friends in Flight

(10/3/21) Screamscapee has a quick warning to anyone going to Disney's Animal Kingdom just to see the Beacons of Magic show on the Tree of Life. It is… SHORT… like REALLY REALLY SHORT.
Like… 60 seconds in and it's all over. DONE! FINITO! KAPUT!
You can view the entire thing in a tweet below from our friends at Orlando Experience who reported seeing guests grab spots around the Tree of Life up to an hour in advance and the crowds of people in attendance standing around forever after it was over waiting for the real show to begin, as if what they saw was just a teaser or introduction. I'm sorry to say… that's it apparently. Enjoy the entire 60 seconds of glory in the tweet below from the comfort of the screen of your choice. Digging into it a little more, the projection show takes place about every 15 minutes after dark, and there seems to be a second slightly different version of the show that is also about 60 seconds long.
Elsewhere in the park they also got some fantastic shots of the wreckage of Primeval Whirl as it is slowly ripped apart for the coaster scrap pile in the sky.





(9/24/21) Looks like the demolition of the Primeval Whirl coasters at Disney's Animal Kingdom has begun. Pictures posted to WDWNT show various aspects of the scenery pieces being removed from the coaster, along with the lift hill chains.

2021/2022 - 50th Anniversary Additions - (8/31/21) Walt Disney World has reconfirmed that "Disney KiteTails", a new daytime show celebration, will take to the skies above Disney's Animal Kingdom park starting on October 1, 2021 as part of the Resort's 50th Anniversary Celebration. Look for the new show to take place several times each day at the Discovery River Theater, near Dinoland USA where watercraft will pull the giant kites into action above the lagoon.
They've also posted a new video showing off some of the massive kite designs as well as talking about the show itself.


(6/27/21) While there are no night shows planned for Disney's Animal Kingdom at this time, the park will launch 'Disney KiteTails' to perform several time each day at the park starting on October 1st at the Discovery River Amphitheater. "Performers will fly windcatchers and kites of all shapes and sizes, while out on the water elaborate three-dimensional kites – some stretching to 30 feet long – will depict Disney animal friends, including Simba, Zazu, Baloo and King Louie. These colorful creations will dance through the sky to the beat of favorite Disney songs in an uplifting, vibrant experience for the whole family."

2022 - New Finding Nemo Show - (9/16/21) Fans of Disney's Animal Kingdom have been waiting for any news about the return of the park's Finding Nemo: The Musical show, as the show went dark along with the parks in March 2020 due to COVID, but has since never returned. According to what Disney has now confirmed, the old show will not be returning.
Instead, Disney claims they have begun developing an all new version of the Finding Nemo show that will replace the old show at some point in 2022.

???? - Zootopia - Rumor/Speculation - (1/31/19) When it was announced that Shanghai Disneyland was adding a Zootopia themed land, you may have been thinking that somehow you had heard that rumor somewhere before. As readers of Screamscape and other theme park news sites, chances are good that you did see something about a Zootopia themed land from Disney… only it was a kind wild rumor a few years back for Disney's Animal Kingdom that never came to be.
Or will it? With the project now moving forward at the Shanghai park, OrlandoWeekly suggests that it may only be a matter of time before a clone of the project comes to life in Orlando, possibly 4 or 5 years after it opens in Shanghai, though by then the project could also appear inside one of the other Walt Disney World parks instead.