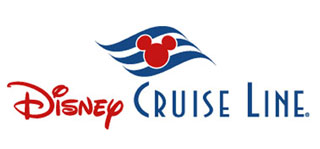 Disney Cruise Line and
Disney's Beach Resorts
Disney's Vero Beach Resort (Florida)
Disney's Hilton Head Resort (South Carolina)
AULANI (Hawaii)

Disney Cruise Line News - (3/14/19) According to this article the Disney Cruise Line has completed the purchase of a second destination in the Bahamas for the growing cruise line. Disney has purchased a piece of property known as "The Lighthouse Point" on the island of Eleuthera, with the Bahamas government entering into a deal for future development of the property. According to Disney, the development of the 700-acre property will be somewhere between $250 and $400 million, with a side deal for Disney to donate the 190-acre southernmost tip of the island back to the government as a national park.
Currently the Disney Cruise Line vessels stop at the private Castaway Cay island location.

(10/30/17) The Disney Cruise Line has revealed some details for their early 2019 itineraries for the fleet. As you would expect, all four ships will offer departures from Port Canaveral at some point in 2019, though the Disney Wonder will be spending quite a bit of time away however, with select sailings to Puerto Rico in early 2019 before heading to the Pacific (via the Panama Canal) for a few months (March to May 2019) of trips sailing up and down the beautiful Pacific coastline between San Diego and Mexico with options stopped by Cabo San Lucas (4 & 5 Night Cruise), Ensenada (2 Night Cruise), or a Cabo San Lucas, Puerto Vallarta and Mazatlan visit on a 7 Night Cruise.

(7/20/17) Back in early 2016 the Disney Cruise Line announced they would be adding two new ships. Well, this deal has now been modified with the added announcement that the Disney Cruise Line will actually be adding THREE new ships now instead of just two. The new ships, which are yet to be named, will launch in 2021, 2022 and 2023. After the final launch, this will bring the total number of ships in the Disney Cruise Line up to 7.

"We decided two ships wouldn't be enough to hold all of the exciting new experiences we have been dreaming up to take family cruise vacations to a whole new level with immersive Disney storytelling, world-class family entertainment, and imaginative innovations that are fantastically fun and uniquely Disney," Bob Chapek, Chairman of Walt Disney Parks and Resorts, said.
All ship names, design plans and itineraries are still in development, with each of the ships expected to have their own unique experiences. The three new ships will be powered by clean-burning liquefied natural gas and be the same size – approximately 135,000 gross tons with about 1,250 guest staterooms planned – which is slightly larger than the newest Disney Cruise Line ships, the Disney Dream and Disney Fantasy.
With a legacy of revolutionary design, Disney Cruise Line's new ships will usher in the next generation of innovative cruise experiences designed especially for families that will transform the art-of-cruising and take guests on adventures in a way never dreamed of before.

(3/4/16) The Disney Cruise Line announced on Thursday that they have signed an agreement with the Meyer Werft shipyard in Germany to produce two more vessels for the growing Disney Cruise Line fleet, launching in 2021 and 2023. The new ships are described as being slightly bigger than the last two additions (Disney Dream and Disney Fantasy) at 135,000 gross tons, over 1,000 feet long and standing 200 feet tall. At this point no names have been decided yet, but each ship will offer aproximately 1,250 guest staterooms. Considering how much technology and new innovations went into the creation of the Disney Dream class vessel compared to the Disney Magic class (original), I can only imagine that by 2021, these newest class vessels will be utterly state of the art and include some new surprises we haven't even seen yet from the Disney Cruise Line.

Disney's AULANI - (12/30/17) An amazing walk-through tour video of Disney's Aulani Resort in Hawaii was posted to Yukendoit's video channel. Check it out below... showing off not only the amazing resort facilities, beaches and attractions, but this was also shot on Christmas day as well. What an amazing way to spend the holiday... I'm so jealous.



(1/13/14) Westcoaster heads to Aulani, Disney's exclusive private resort in Hawaii and reports back with one of the most stunningly beautiful photo blogs ever. Seriously… Aulani looks like a slice of heaven on Earth. Seriously... you have to see it to believe it.