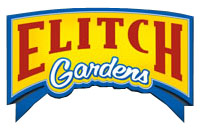 ELITCH GARDENS
Denver, Colorado (Abbreviation: EG)
Known at Six Flags Elitch Gardens (1999 - 2006)
Owned by CNL Lifestyles Properties
Managed by Premier Attractions Management
Park News - (7/30/14) A quick note was sent in by a local area reader to say that Half-Pipe was up and running once again at Elitch Gardens, which is great to hear. Unfortunately, they also reported that the ride seemed abnormally rough for some reason as well, so maybe they haven't quite got it up to 100% quite yet.
2015 - Nothing is known at this point in time...