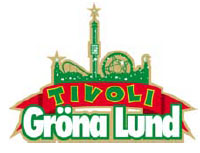 GRONA LUND
Sweden
Parks and Resorts Scandinavia
2018 - Nothing is known at this time...
2019 - Snake - (9/4/18) Grona Lund has announced they will open a crazy new snake themed spinning arm ride for the 2019 season that I believe will be called Snake.

2021 - B&M Inverted Coaster - (8/29/18) According to this tweet and the graphic comparison the B&M Inverted coaster planned for Grona Lund has been pushed back to 2021 and an inversion removed near the end of the run.




(2/24/17) Huge news for Grona Lund in Sweden this week, as the local news revealed that the park is now planning on adding a B&M Inverted coaster for the 2020 season, but with construction set to begin sometime in 2018. The article says the coaster will be 700m long, 34m tall, and hit a top speed of 100kph. The interesting this is that we know Grona Lund has been planning on adding a B&M Inverted coaster since at least 2008, as they had previously released some concept art way back then showing off the coaster in this same location in the park, which they had hoped to open by 2012 at the time along with a proposed Star Flyer. We know the Star Flyer was added to the park in 2013 as Eclipse, so it's great to finally see the B&M Inverted coaster back in development again, though this time the station will actually be underground, which should prove to be unqiue.