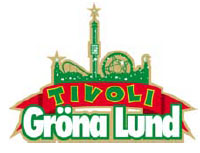 GRONA LUND
Sweden
Parks and Resorts Scandinavia
Park News - (11/27/15) I've been very curious to see more about what Sally's new walk-through haunt experience custom created for Gonda Lund looks like. Sally Corp. was good enough to post a new video showcasing some of the actual experience and animatronics and special effects seen inside in a new video. Looks like a blast!

2016 - Nothing is known at this time...