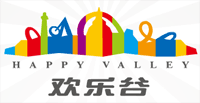 HAPPY VALLEY PARKS
China

HAPPY VALLEY BEIJING (Beijing, China) - website
2016 - Nothing is known at this point in time, nothing new added for 2013, 2014 or 2015
HAPPY VALLEY CHENGDU (Sichuan, China) - website
2016 - Nothing is known at this point in time, nothing new added for 2013, 2014 or 2015
2017 - B&M Dive Machine & Wooden Coaster - (12/1/15) According to a Tweet from VHCoasters, Happy Valley Chengdu have announced plans to build a new area in the park that will have a B&M Dive Machine (164 feet tall w/ a splash effect) as well as a new wooden coaster (112.2 feet tall, 3280.8 feet long) that will be ready to open in 2017. I haven't heard yet who is making the wooden coaster for sure, but the chain has purchased three Martin & Vleminckx wooden coasters for their other parks lately, so I wouldn't be surprised if this is another M&V coaster.
HAPPY VALLEY SHANGHAI (Shanghai, China) - website
2016 - Nothing is known at this point in time, nothing new added for 2015 either.
HAPPY VALLEY SHENZHEN (Guangdong, China) - website
2016 - Nothing is known at this point in time, nothing new added for 2013, 2014 or 2015
HAPPY VALLEY TIANJIN (Dongli, China)
2016 - Nothing is known at this point in time, nothing new added for 2014 or 2015
HAPPY VALLEY WUHAN (Hubei, China)
2016 - Nothing is known at this point in time, nothing new added for 2013, 2014 or 2015