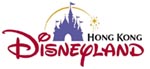 HONG KONG DISNEYLAND
Lantau Island, Hong Kong
Walt Disney Theme Parks
---- THE LATEST BUZZ ----
(1/14/16) Proposed New Developments Could Crowd Lantau Island (MORE...)
(12/13/15) Fairy Tale Forest Sneak Peek (MORE...)
(11/16/15) Mickey and the Wondrous Book Video (MORE...)
(10/21/15) Iron Man Experience Construction (MORE...)
Ride Rehabs - The following information is not guaranteed to be 100% accurate.
Nothing is known at this time...
General Park News - (1/14/16) A lot of new construction could eventually take place around Hong Kong Disneyland on Lantau island. According to the local news a report was released from the Lantau Development Advisory Committee who wants to see more land reclamation to house 700,000 or more by 2030 and divide the site into four major development areas. The four sites would include business and residential areas, a new large leisure and tourism area as well as room to expand the Hong Kong Disneyland Resort.
It also mentions the construction of a huge bridge project and possible airport expansion as well. Meanwhile environmentalists are upset that the currently mostly undeveloped island site being seen this way, and would rather see it left mostly in a natural state and not have every inch bulldozed and covered with high-rises.
(11/16/15) A reader has sent a video link to us that shows off the new Mickey and the Wondrous Book show that opened recently at Hong Kong Disneyland as a replacement for the closed The Golden Mickeys show.



(7/29/15) Hong Kong Disneyland put a Star Wars Fan Parade the other day that features of 501st Legion, as well as offering some themed food and special merchandise. You can watch the video below.

(2/11/15) Good news from Hong Kong Disneyland this week, as the park announced a HK$336 million profit for the past financial year, up 36% to the previous year, due to higher guest spending and attendance increases. For 2014, it's said that HKDL hosted 7.5 million guests, up by about 100,000 over the previous year.
December 2015 - Fairy Tale Forest - (12/13/15) Hong Kong Disneyland have soft opened the park's new Fairy Tale Forest attraction this weekend with limited access to special invited guests, but according to Disney & More it will open to everyone starting Dec. 17th. According to the official description, guests will "step into the faity-sized world of Pixie Hollow and journey through oversized topiary mushrooms and clovers while re-living the iconic scenes from five of Disney's classic Princess stories – Snow White and the Seven Dwarfs," "Cinderella," "The Little Mermaid," "Beauty and the Beast" and "Tangled.""
From the look of the photos posted, this kind of looks like a walk-through version of the Storybook Land Canal Boats attraction at Disneyland... just without the canal boats and set in a lush garden style layout you can walk-through at your leisure. The displays have some great animated effects scenes that will take place as well, bringing the static displays to life. The attraction also includes a meet & greet attraction set with Tinkerbell in a Pixie Hollow setting.
A video walk-through of the new attraction was also posted by CoasterForce on their Facebook page that is worth checking out as well.

Late 2016 - Iron Man Experience - (10/21/15) A construction update on the Iron Man Experience attraction coming to Hong Kong Disneyland has been posted to ParkJourney this week.
(8/21/15) A few new details about the Iron Man Experience attraction were shown off at the D23 Expo over the weekend, including some early footage from the attraction that shows Iron Man battling the robotic forces of Hydra in the streets and sky of Hong Kong while you ride on-board the Iron Wing flying vehicle. From the look of things, those Hydra robots are after a giant new Arc Reactor that has been mounted to the top of Hong Kong's Stark Tower. You can see some of the early footage below.



(5/12/15) ThemeparX has some great new images from Hong Kong Disneyland this week showing off the progress on the park's Iron Man Experience ride opening in 2016, as well as a look at other refurbishment projects taking place in the park.
(3/18/15) While the railroad at Hong Kong Disneyland did reopen briefly during the busy Chinese New Year holiday, it has since closed down again and apparently will remain closed until July. Meanwhile a good collection of new Iron Man construction site pictures were posted to CoasterForce, in addition to two images a reader sent to me directly which I've added to the photo gallery.
(2/2/15) The latest word from Hong Kong Disneyland guests is that the trains were seen testing on the track again this weekend. Previously the railroad has been closed for most of the last year due to the Iron Man Experience construction taking place in Tomorrowland, but with the trains making test runs again (without passengers) the park may be ready to reopen the Railroad again in the near future. On another note, the park's castle is now undergoing what is expected to be a 5-month long refurbishment as well, hiding the top half of the castle behind themed construction barrier.
One of our reader sent in some great pictures of the Iron Man construction as well as a peek at the castle. You can see more of their pictures posted over at CoasterForce as well.
(12/30/14) Curious to see the construction site for the Iron Man Experience at Hong Kong Disneyland? Well, there isn't too much you can see from the guest areas, but this video shot earlier this month does show off a number of very tall cranes now in the area with some fun Stark Expo themed construction walls surrounding it all with a re-confirmed 2016 opening date.

(2/20/14) Disney & More has posted a look at some new Iron Man Experience concept artwork and storyboards that were shown to the Hong Kong council a few months ago. Included is a much better look at a detailed model showing off the look of the Iron Man themed simulator ride car.
(1/28/14) Disney & More reports that the Iron Man Experience attraction will begin construction shortly after the Chinese New Year holiday is over. The site has already been cleared, and once work starts the park will be forced to shut down their railroad for the next year or so to allow for this project to get underway. They also report that Hong Kong Disneyland will also add an unknown new, non-ride style attraction in 2015 to Fantasyland. Any ideas?
(10/10/13) After thinking about it for a couple of days I guess I do agree that the enemy bots in the Iron Man Experience artwork do look like the handiwork of Hydra. Besides the basic resemblance to the Octo-Bots as seen in the Avengers animated series, and the facial markings, I noticed one other clue. While you can't make out the perfect details of it all, if you look at the forehead area on the bots in both images, you will see a large circle emblem, I can only guess would be a version of the Hydra emblem, which was also seen on the Hydra soldiers seen in the Captain America film, where they opted to wear a very dark green and black uniform instead of the brighter green and yellow costumes seen in the comics and animation. In the one art clip the circle is even tinted red just as they are on the Hydra soldier uniforms, so at this point all clues point to Hydra as the villain.
(10/9/13) I'm told that the Iron Man Experience ride will indeed go into the same area previously envisioned for Star Tours, tucked away behind the Buzz Lightyear building across the train tracks, to the right of the Autopia entrance.
As for the enemy… the exact villain isn't entirely known, but it has been pointed out that the robot bad rides look somewhat similar to Hydra Octo-Bots (as seen on the Avengers animated series), though most Hydra equipment ends up painted green while these are black.
(10/8/13) – Breaking News – Sometimes incredible things happen while you are sleeping… and this morning's big surprise was the announcement of the next major new attraction coming to Hong Kong Disneyland. As rumored, Disney's first Marvel character themed attraction will arrive in late 2016… "Iron Man Experience".
According to the description on the Disney Parks Blog the new attraction will be placed in Tomorrowland and start off with a tour through a piece of the Stark Expo where guests will see displays showing off the progression of Tony Stark's Iron Man armor suits as well as other Stark inventions. You will then board a ride vehicle and take flight with Iron Man on an adventure against the forces of evil that will actually take place in the streets and skies of Hong Kong itself. Following your ride there will also be an Iron Man meet & greet area to take pictures with Marvel's famous superhero.

A quick look over the three pieces of concept artwork shown show off a large ride building and your flying ride vehicle which features a not too surprising resemblance to the Star Speeder 2000/3000 from Star Tours. The body has been modified of course slightly with extra curves and bumps and has been given a proper Tony Stark trademark red and gold paint job as well. This seems a clear indication that we will see the same Star Tours 2 style ride system installed here for the Iron Man ride… and now gives us a clear explanation as to why the previous effort to build Star Tours 2 in Hong Kong's Tomorrowland was quietly squashed. Same ride, same location… new theme.
Now I used to be a big comic book fan in my younger days, but I never really got heavily into Iron Man, so does anyone recognize the black evil robot army Iron Man is fighting in the concept artwork? At this point I would seriously hope that Disney would use a legit and real Iron Man nemesis from the Marvel Universe and not just make something up for the sake of the ride, so if you can ID the villain here, please do let me know.
(4/23/13) In a bit of a Spin Job, the news reports that the Hong Kong city govnerment jumped the gun when they announced that a dedicated Marvel land would be built at the park. Disney Resorts Chariman, Tom Staggs has reported that Disney has yet to confirm anything about it yet and that it was just one possible option for Hong Kong Disneyland.
(2/28/13) It's official… according to China editon of the Wall Street Journal, the Financial Secretary of Hong Kong told commented that Hong Kong Disneyland will next open a new nighttime parade AND build a new area themed to "Marvel heroes" that will be "the first of its kind in the world."
Meanwhile our friends at Disney and More have come forward with a few more details and thoughts on the project. It was mentioned that a 7 hectare expansion area was left open for future development which is assumed to be a site behind Tomorrowland, once eyeballed for the Star Tours 2 project before that was put on hold. They speculate that we could see a Marvel Land open by 2017. From what I've heard there will be no Marvel rides built at Shanghai Disneyland on opening day, so handing over Marvel to Hong Kong Disneyland is a great move to give that park something unique that the Shanghai park will not have.

2017 - Disney Explorers' Lodge - Confirmed - (1/6/15) A groundbreaking cerimony took place at Hong Kong Disneyland on Monday for the Resort's new third hotel, to be called Disney Explorers Lodge. Look for this 750-room resort hotel to open in early 2017. In the meantime, you can enjoy looking at some of the concept art for the new property over at Disney & More.
(5/2/14) Disney & More reports that the new resort hotel coming to Hong Kong Disneyland will be named "Disney Explorers' Lodge".
(2/20/14) Hong Kong Disneyland has confirmed that they will build a new on-site resort hotel by 2017. This new resort will be the biggest of the three (750 rooms) and positioned as a "luxury hotel" themed to exoctic locations from around the world. Make the jump and check out the concept artwork of the new hotel, which almost seems to have an Adventure's Club style theme to it. Should be very interesting to see how it turns out.
(11/9/12) According to this news report the rumors about Hong Kong Disneyland's plans to try and add more hotels are true. In fact, they may be looking a a long term masterplan to add as many as three new hotels to the resort over the next decade. The news comes with new rumors claiming that the park may actually post its first profit this year as well.
While the article does not mention this, I had also heard rumors that a Downtown Disney style area may also be pitched to link up the hotels with the park, as well as any future expansion planned to open in the years to come.
(1/11/12) Good news for Hong Kong Disneyland this week as MSNBC reports that the theme park resort has moved even closer to profitability over the past year. The resort reported a reduced loss of 237 million HK Dollars ($30.5 million US) in 2011, down from 718 million HK Dollars in 2010. Attendance was up 13% as the park welcomed 5.9 million guests, who reported a 6% increase in PerCap spending. Hotel occupancy rates also rose from 82% to 91% in 2011.
(7/26/07) While attendance at Hong Kong Disneyland is below expectations, that hasn't stopped the Disney Resorts on site from filling up. Based on the occupancy rates at the resorts existing two resorts, HKDL is moving ahead with plans to build a 3rd hotel to fill the growing demand. The new hotel is only in long term development and wont open for several years, but is earmarked for a site between the resorts other two hotels that is currently used for "sporting activities".

???? - Second Theme Park - Long Term Plan - (2/13/15) I'm told that Hong Kong Disneyland is hoping to push ahead with plans to build a second theme park across from the first one. This was always part of the total masterplan for the site itself, but one of our readers just returned from the park this morning where they spotted a group of height check balloons hovering over the site for the future second park early in the morning, across from the main plaza between the park entrance and fountain. Visually, the two-park set-up here would be almost identical to how Disneyland and California Adventure are set up across from each other.
Meanwhile the Disney & More Facebook page mentioned back on Feb. 9th that the Hong Kong Tourism Commission is now asking the Walt Disney Company to begin looking into plans for a second park as well now that the first park seems to be off and running well at last.