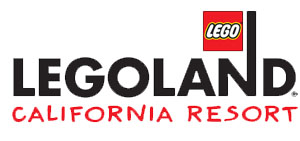 LEGOLAND California Resort
San Diego, California
Merlin Entertainment / Blackstone
Park News - (2/16/19) Legoland California just opened The LEGO Movie 2 Experience, which includes a chance to meet Emmet, Lucy and some other characters, as well as mini-sets recreated from the film, as part of an in park promotional event for the new movie taking place Feb. 16-18 and 23-24.

(11/4/18) According to the local news LEGOLAND California will offer free admission to the park to kids (12 and under) on their birthday during 2019. This will be part of a huge birthday celebration for the park itself as LEGOLAND California turns 20 in 2019. A variety of special celebrations will take place throughout the year starting with "The LEGO Movie Days" on Feb. 16-17, Feb. 23-24, 2019, where guests can meet characters from the movie, go on a scavenger hunt and more. The report claims some kind of unknown new attraction is expected to open during this time period, when The LEGO Movie 2 hits theater screens. Later in the spring, they also confirm that a new 4D film will be added to the park's LEGO Showplace Theater called "LEGO City 4D: Officer in Pursuit". The park will also add a DUPLO PLAYTOWN area to The Ridge with a new train ride that will see this scenic area of the park reopened with a new interactive play area.
2019 - DUPLO Playtown - (5/8/19) The new DUPLO Playtown will officially open at Legoland California on May 9th, featuring interactive play structures and a new LEGOLAND Express Train Ride.