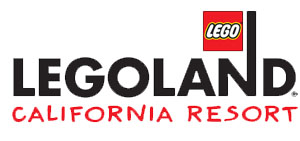 LEGOLAND California Resort
San Diego, California
Merlin Entertainment / Blackstone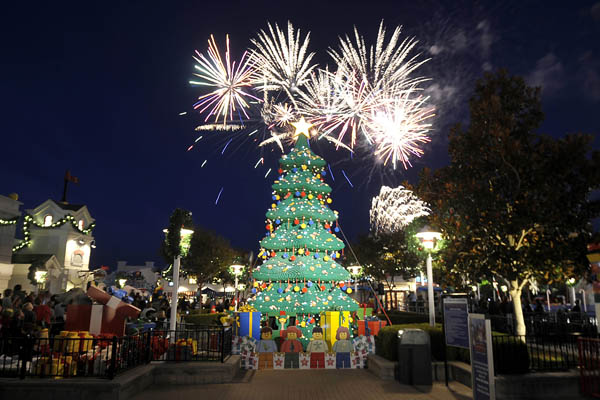 Park News - (11/22/14) The winter fun kicks off at LEGOLAND California starting November 22nd through January 4th, 2015 when the parks adds more than 50 tons of real snow, an ice rink, holiday treats, entertainment and more for the Holiday Snow Days and Winter Nights event.
Fun Town is transformed into a holiday winter wonderland featuring a 7-foot tall snowtube run for the kids to slide down, a snowball target range, ice skating and the lightning of a 30-foot tall LEGO Christmas tree. Fireworks will also light the night each evening from Dec. 26 to Dec. 31st at 7pm.
2015 - Two New Attractions - (11/7/14) Legoland California announced their plans for 2015 on Thursday afternoon, which will be made up of two new additions. The first is "LEGO Star Wars Miniland Death Star" which will arrive in time for Spring Break. The other will be a new area in the park called Heartlake City, based on the LEGO Friends series, which will open just before Summer.
LEGO Star Wars Miniland Death Star will span 6-feet across and "offers guests the chance to view iconic film scenes made of LEGO bricks that were filmed inside the Galactic Empire's space station. This includes the famous trench run scene where Luke Skywalker maneuvered his X-wing fighter through the combat zone and trench to blow-up the station and its planet destroying super laser. LEGO models of Stormtroopers, a Rebel X-wing fighter pilot and an Imperial Star Ship pilot will be on display. Guests can also use their imaginations to construct their own LEGO spaceships at building stations." Look for it to open just before the park's annual LEGO Star Wars Days taking place on March 7 and 8, 2015.
I'm a bit more fuzzy about just what there will be to do in "LEGO Friends Heartlake City" The description only says, "The new area is based on one of the LEGO Group's hottest toy lines "LEGO Friends", which focuses on the lives and personalities of five girls: Mia, Olivia, Andrea, Stephanie and Emma. The new area invites guests to sing along with Andrea at her tour bus, stroll through LEGO horse stables, enjoy a building activity at one of the LEGO brick tables and go for a horseback ride on the carousel in Mia's family ranch. The adventures are endless for guests as they enjoy living like LEGO Friends for a day in Heartlake City."