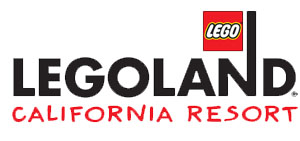 LEGOLAND California Resort
San Diego, California
Merlin Entertainment / Blackstone
Park News - (2/16/19) Legoland California just opened The LEGO Movie 2 Experience, which includes a chance to meet Emmet, Lucy and some other characters, as well as mini-sets recreated from the film, as part of an in park promotional event for the new movie taking place Feb. 16-18 and 23-24.

(11/4/18) According to the local news LEGOLAND California will offer free admission to the park to kids (12 and under) on their birthday during 2019. This will be part of a huge birthday celebration for the park itself as LEGOLAND California turns 20 in 2019. A variety of special celebrations will take place throughout the year starting with "The LEGO Movie Days" on Feb. 16-17, Feb. 23-24, 2019, where guests can meet characters from the movie, go on a scavenger hunt and more. The report claims some kind of unknown new attraction is expected to open during this time period, when The LEGO Movie 2 hits theater screens. Later in the spring, they also confirm that a new 4D film will be added to the park's LEGO Showplace Theater called "LEGO City 4D: Officer in Pursuit". The park will also add a DUPLO PLAYTOWN area to The Ridge with a new train ride that will see this scenic area of the park reopened with a new interactive play area.

(6/7/18) Legoland California has announced that LEGO Star Wars Days will return again this weekend, June 9-10, 2018.
"The festivities are bigger than ever before with awesome activities which include LEGO® Star Wars™ Miniland scavenger hunts, family build challenges, LEGO® Star Wars™ fan gallery, Droid Hunt with costumed fan groups, costume contests, character meet and greets and more."
"Favorite activities taking place in the LEGO® Star Wars™ Miniland Model Display – which depicts seven different LEGO® Star Wars™ scenes - include a Scavenger Hunt and Droid Hunt, where families can receive a raffle ticket to win awesome prizes. A brand-new Park opening ceremony will kick off the festivities. Guests can meet costumed fan groups throughout Miniland and the entrance to the Park, LEGO® Darth Vader, plus a brand new meet and greet character: LEGO® Captain Phasma. Other new activities include a Landspeeder build and the Use the Force Challenge, where competitors are blindfolded and race to build the best creation."

2018 - Lego City Deep Sea Adventure / LEGO Ninjago: Master of the 4th Dimension -
(7/4/18) Lego City Deep Sea Adventure has opened at Legoland California. You can catch a video of the new "submarine" ride adventure below.



(6/15/18) According to Legoland California, the new LEGO City: Deep Sea Adventure submarine ride will be ready to open on July 2nd.

(1/20/18) A fun video teaser for the new LEGO CITY: Deep Sea Adventure ride was posted to Twitter. Check it out below.

(8/26/17) In addition to the new submarine themed attraction opening in July 2018, Legoland California also announced they are adding a new 3D/4D movie experience called LEGO Ninjago: Master of the 4th Dimension that will actually open in the park's 4D theater in January 2018.
(8/25/17) Legoland California has announced that the park will add the Lego City Deep Sea Adventure ride for 2018, featuring eight 12-passenger "submarines" that will take guests on a dark ride adventure through an aquarium full of over 2,000 real sea creatures as well as special Lego made octopi and scuba divers. Look for the new attraction to take the place of the park's old Mini Golf course. Similar attractions are already in place at Legoland parks in the UK, Japan and Dubai. You can see a video of what the version in Japan looks like below.

(5/30/17) So what's coming to Legoland California for 2018? According to a park guest the mini-golf course has already been demolished and a banner with a web address for something called DeepSea2018 is now up at the park along with a picture of a lego diver user the water with sea life. I'm curious is this is one of those submarine style adventure rides we've seen built at the Windsor and Japan parks, or if this is something else entirely. Anyone know more?

Spring 2018 - Legoland Castle Hotel - Under Construction - (5/14/17) A new trip report from Legoland California posted by California Coaster Kings includes some pictures of the new Legoland Castle Hotel site under construction, set to open sometime in 2018. They also mention that the park's old mini-golf course site will be the site for the park's new 2018 attraction as well, though we haven't even heard a rumor about what that will be just yet. Anyone know more?
(1/20/17) Legoland California has now broken ground on their new Castle Hotel that is planned to open in Spring 2018. It will feature 250 castle themed rooms and stand three levels tall. Unlike the first hotel, all of the rooms here will feature a Lego Castle theme of some sort, some themed to Knights, some Princess rooms, Wizard rooms and more, along with hotel staff that will all be dressed and themed appropriately as well.
(9/12/16) According to the local news the next hotel planned for Legoland California would have a castle theme. The local county commission has unanimously recommended approved the plans for the new 3-story tall, 250-room hotel project as well as a new multi-level parking structure to be build elsewhere on property for park employees. The hotel itself will feature a drawbridge entrance over a moat, a courtyard with colorful tent structures and themed sections inside for Dragons, Knights and Princesses. Now the project just has to be given final approval from the city council as the top of the castle towers will reach 55 feet in height, just over the local 45-foot height limit. If approved they hope to start construction on the new hotel by January. Construction on the new employee parking structure will begin later this year.
(1/11/16) According to the local news LEGOLAND California is ready to build a second on-site hotel due to high occupancy rates at the first hotel that just opened two years ago. The new hotel is only 3 stories tall, like the first, and will add an additional 250-rooms to the resort. The article goes on to say that according to the application sent in to the city last month the new hotel will be themed to look like a castle and be located to the west of the current hotel on a parking lot site directly in front of the entrance to the SeaLife Aquarium. If all goes well they hope to open it by 2018.