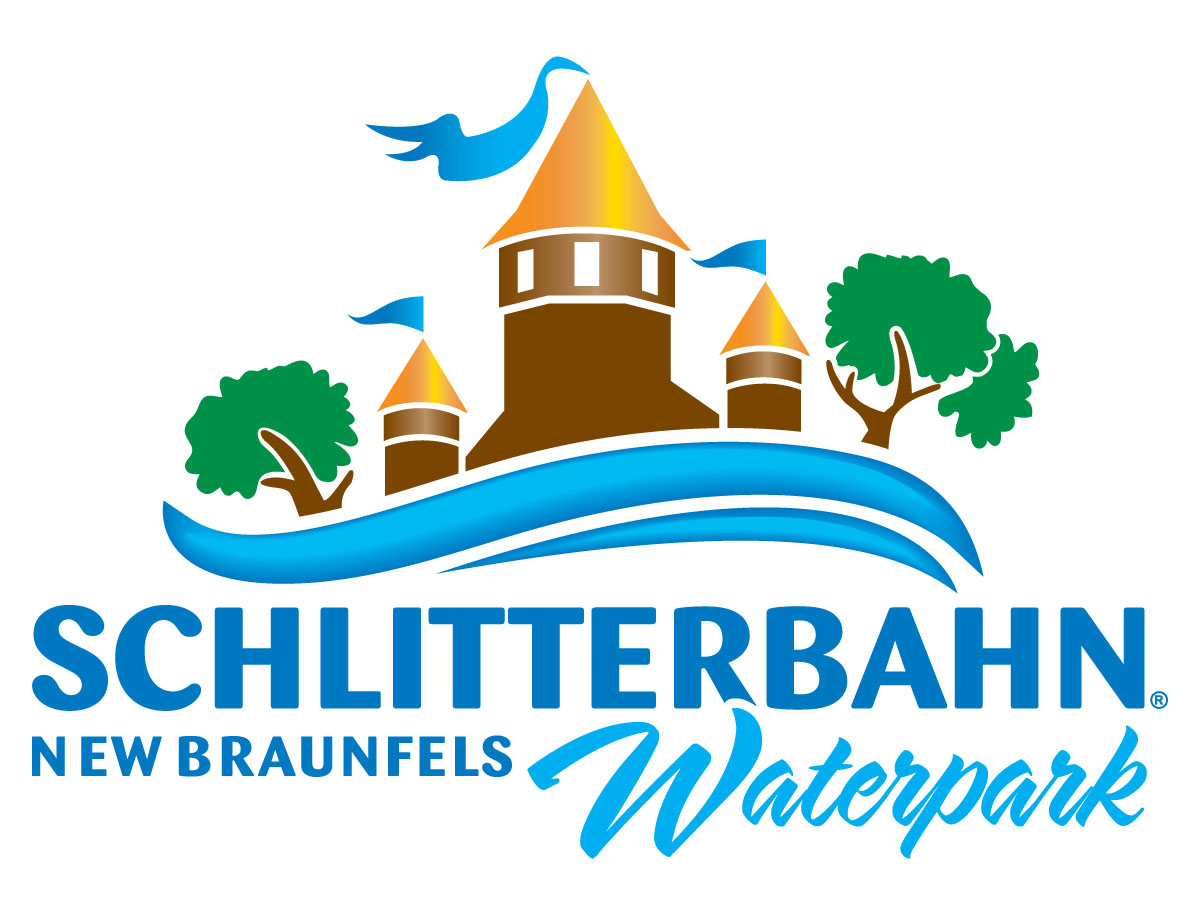 SCHLITTERBAHN WATRPARKS
New Braunfels, TX / South Padre Island, TX / Galveston, TX / Kansas City, KS
www.Schlitterbahn.com
Schlitterbahn (New Braunfels,Texas)
Park News - (7/25/11) Check out Screamscape's own in-depth review, photos and video of the massive Schlitterbahn waterpark in New Braunfels and find out why it's the world's greatest waterpark! CLICK HERE!
2016 - Nothing is known at this point in time...
Schlitterbahn Fort Lauderdale (Florida)
???? - Proposed New Waterpark - (7/18/15) According to the local news the Schlitterbahn is now very close to signing a final deal with the city that will see Schlitterbahn: Fort Lauderdale soon rise up near the airport after years of discussions. In fact, they claim it could be ready to open as early as Spring 2018.
(5/26/14) The latest word on the long planned Schlitterbahn park in South Florida near Ft. Lauderdale is now looking at a possible 2017 opening date at the earliest. The FAA has approved the rent rate to the city for the airport property at $810,000 a year and the city has until July 15th to get that deal signed. Once done, Schlitterbahn will have to finalize their plans for the property and agree to all the lease terms before they begin an estimated 24 month construction plan for the first phase new waterpark that will also include Treehaus style on-site accommodations for guests, to be followed by a second expansion phase.
(12/4/13) A couple of concept artwork renderings showing off the proposed Schlitterbahn Fort Lauderdale were sent my way, showing off what looks like the park's main entrance area as well as an overhead layout of the project, including how a river looks to surround the soccer stadium next door.
(12/2/13) Great news for South Florida… a major new waterpark looks like it will soon be on the way to the Fort Lauderdale area with one of the industries most respected names… Schlitterbahn. Yep… readers may recall hearing about how a Schlitterbahn Fort Lauderdale park was proposed for this site several years ago only to have the project seem to go into limbo and vanish.
They are back and the $110 million Schlitterbahn Fort Lauderdale project has been trapped in limbo for the past three years while the FAA reviews the project and plans. It seems the land was given to the city by the FAA to reuse, but was supposed to be used for aviation use if possible. Without any planned aviation use, city officials think they have worked out a proposed rental agreement for the property that will make everyone happy and are expecting to get a final approval from the FAA later this month.
"The FAA is responsible for making sure the airport gets good money for any land it leases. The FAA gave the city the property in 1947 for aviation uses. If it's used for something else, than a fair-market rent must be paid." The planned offer right now is for Schlitterbahn to pay $810,000 in annual rent for the site and to maintain it themselves.
The nearby Lockhart Stadium (home to the Fort Lauderdale Strikers soccer team) will remain and be enhanced… and possibly end up having a few of the Schlitterbahn attractions running under and through sections of the stadium itself. Most of the old baseball stadium (Fort Lauderdale Stadium) will be demolished, though some of the front fašade may be saved to transform into a iconic castle shaped entrance structure for the new waterpark. They are also planning on adding some of the fantastic looking Treehouse themed resort rooms on site at the new waterpark as well if all goes as planned. Stay tuned!
Schlitterbahn Galveston (Texas)
2016 - Verruckt - Rumor - (1/5/15) Screamscape sources tell us that Schlitterbahn Galveston may be planning on starting construction on their own version of Verruckt sometime in 2015, which means it probably wont open until 2016. If you visit, keep an eye out for it. After all the changes made to the first one in Kansas City, I'm betting this version will be a little different from the prototype.
Schlitterbahn Kansas City (Kansas City)
2016 - Nothing is known at this time...
Schlitterbahn Beach at South Padre Island (Texas)
???? - Cenote / Underground Transportainment - (10/12/15) The status of this long delayed project is still unknown. All mention of the Cenote attraction has been removed from the park's website in 2015, it isn't shown in the list of current attractions or shown on a park map. If anyone has been by, please let me know if it appears to be still under construction, or if it was somehow canceled in mid-construction and never finished.
(9/19/14) Some time ago the Schlitterbahn South Padre Island Resort announced that they would build a new wild river attraction that would also serve a unique purpose, it would travel underground to transport the Resort guests from the indoor waterpark over to the outdoor waterpark.
Much time has passed, and this mystery river had yet to appear, but according to a report from a Screamscape reader, it looks like this project is now under construction at last. While visiting in early September, and taking the walking path between the resort and the waterpark they spotted what looked like a river trough under construction containing a series of steep drops. Poking around the official website, there is now a note in the description that says, "coming soon – Cenote, Texas' first underground water slide!" If anyone is traveling to the area soon, I'd love to see pictures of what this looks like right now.
(10/6/13) While construction on this project was confirmed by the park to have begun by March 2013, I never heard a confirmation that the project had actually opened. If anyone can confirm the status of this, one way or the other, I'd love to hear it, otherwise we may see this open for the 2014 season if it didn't open in 2013.
(11/22/12) Schlitterbahn Beach has announced a unique new addition is on the way. They will connect the indoor and outdoor waterparks with a new underground Transportainment system that is supposed to be unlike anything we've ever seen before. Guests will board onto four person rafts at either of the two loading stations on each side, and then drop nearly 25 feet down into a 380 foot long underground cavern filled with fog, sound and lighting effects to travel between the two parks. An Aquaveyor system will then return the rafts back up to the surface where the guests can exit.
While this new addition will allow the waterpark guests to enjoy the indoor park attractions (and swim-up refreshments) in the summer season, I wonder if they will have a way to keep this unique new themed attraction open for the resort guests in the winter months.
Schlitterbahn Padre Island (Corpus Christi, TX)
2016 - NEW PARK - (9/14/15) The delayed Schlitterbahn Corpus Christi waterpark is said to now be 85% complete and are planning to have the grand opening in March 2016. Currently most of the attraction are finished, with only two Master Blaster slides and a Shoot-The-Chute log ride still under construction.
(12/30/14) NewsPlusNotes has a few good shots of a Shoot the Chutes flume ride being installed at the Schlitterbahn Corpus Christi park, which is expected to fully open in 2015 after a sort of teaser opening during 2014. According to the report the flume ride appears to be a ride purchased from Alabama Adventure a few years back.
(9/29/14) Fall is here and the new Schlitterbahn Upper Padre waterpark in Corpus Christi has yet to fully open after being delayed once again in mid-summer. The park did open a small section of the park with only a few attractions at the end of the summer, but they don't expect to be ready to open the full park until March 1, 2015.
(7/15/14) The opening of the new waterpark was delayed again over the summer. No new date was given but they were hoping to have it finished by Labor Day.
(3/28/14) A picture of a new Shoot the Chutes ride going up for the new Schlitterbahn Corpus Christi waterpark was posted to Twitter a few hours ago. Should be an interesting fit with the new waterpark.
(1/13/14) The Schlitterblog reports in with a construction report from their new Corpus Christi park as they move towards their goal of opening the park this summer.
(2/18/13) As reported, Schlitterbahn Padre Island broke ground on Friday as expected and according to the official press release, they plan on opening the park by Summer 2014.
(2/13/13) Schlitterbahn reports that they will break ground this Friday on the new Padre Island waterpark slated to open as early as March 2014. The 65 acre site is expected to include the waterpark, resort lodging, restaurants and possibly even a train ride that would bring guests to the park from somewhere off site. The layout of the park seems to feature a Transportainment style river system that runs back and forth across the site, expected to be similar to The Falls attraction at the original Schlitterbahn park with a large conveyor belt lift near the park's main entrance, but could offer other slides and attractions as branch-offs from this main river. You can see an older site plan of the project here.
(1/30/13) According to Jeff Henry, the new Schlitterbahn waterpark in Corpus Christi is set to begin construction by Feb 22nd and plans to be open by March 2014.
(8/9/12) Schlitterbahn's Jeff Henry confirmed to the local news that the new Schlitterbahn park on Padre Island would not be ready to open in time for 2013, and the opening would be pushed back to March 2014.
(4/5/12) The new Schlitterbahn resort and waterpark project for Corpus Christi is ready to move ahead, but they say that everything now hinges on the right incentive package before they will build the new Padre Island park.
(1/11/12) According to the local news Schlitterbahn would like to locate their proposed new waterpark for the Corpus Christi area on what is now the Padre Isles Country Club golf course. Click here for details.
(9/29/11) According to this article, the plans for a new Schlitterbahn waterpark on Padre Island are ready to go… with everything pending on approval for a new bridge that needs to be built to improve access to the site.