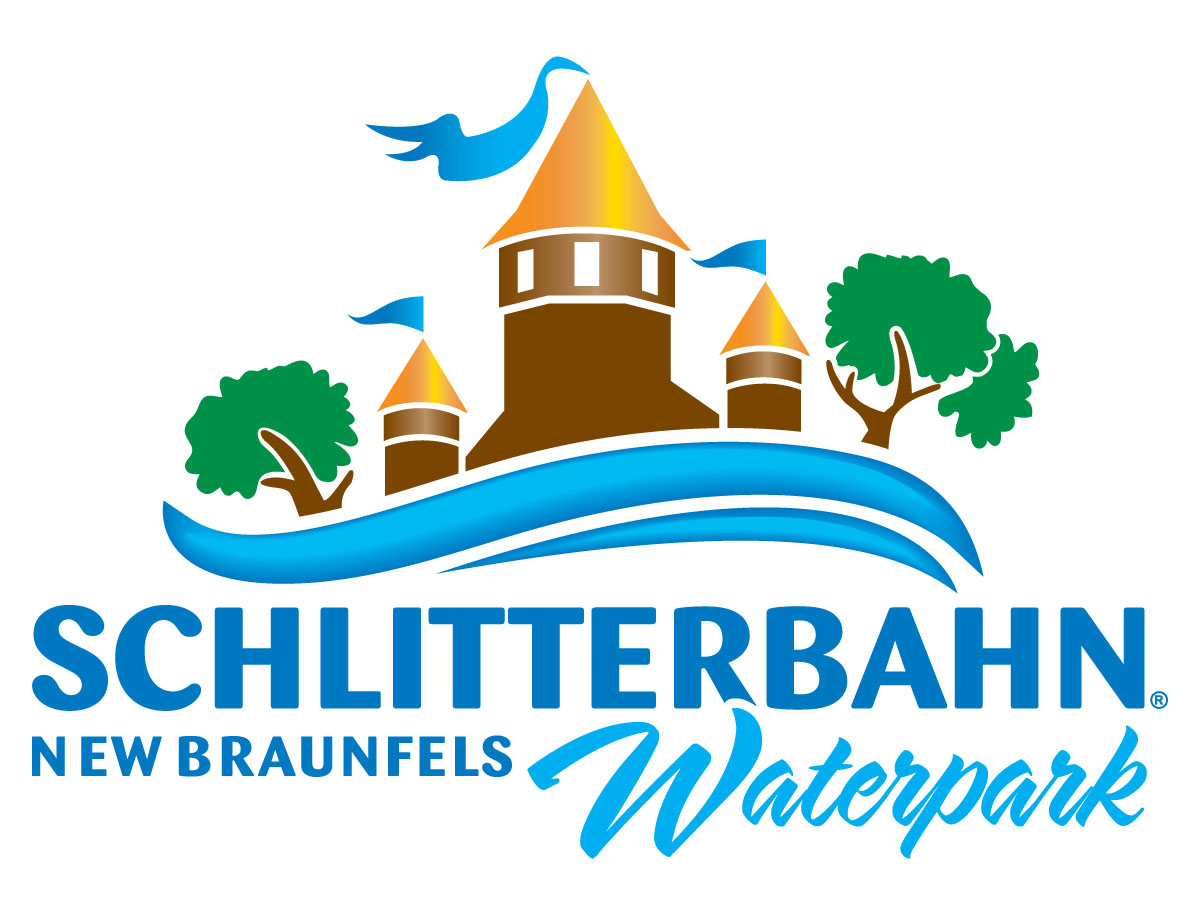 SCHLITTERBAHN WATRPARKS
New Braunfels, TX / South Padre Island, TX / Galveston, TX / Kansas City, KS
www.Schlitterbahn.com

Schlitterbahn (New Braunfels,Texas)

Park News - (7/25/11) Check out Screamscape's own in-depth review, photos and video of the massive Schlitterbahn waterpark in New Braunfels and find out why it's the world's greatest waterpark! CLICK HERE!

2014 - Nothing is known at this point in time...

Schlitterbahn Fort Lauderdale (Florida)

???? - Proposed New Waterpark -

(5/26/14) The latest word on the long planned Schlitterbahn park in South Florida near Ft. Lauderdale is now looking at a possible 2017 opening date at the earliest. The FAA has approved the rent rate to the city for the airport property at $810,000 a year and the city has until July 15th to get that deal signed. Once done, Schlitterbahn will have to finalize their plans for the property and agree to all the lease terms before they begin an estimated 24 month construction plan for the first phase new waterpark that will also include Treehaus style on-site accommodations for guests, to be followed by a second expansion phase.
(12/4/13) A couple of concept artwork renderings showing off the proposed Schlitterbahn Fort Lauderdale were sent my way, showing off what looks like the park's main entrance area as well as an overhead layout of the project, including how a river looks to surround the soccer stadium next door.
(12/2/13) Great news for South Florida… a major new waterpark looks like it will soon be on the way to the Fort Lauderdale area with one of the industries most respected names… Schlitterbahn. Yep… readers may recall hearing about how a Schlitterbahn Fort Lauderdale park was proposed for this site several years ago only to have the project seem to go into limbo and vanish.
They are back and the $110 million Schlitterbahn Fort Lauderdale project has been trapped in limbo for the past three years while the FAA reviews the project and plans. It seems the land was given to the city by the FAA to reuse, but was supposed to be used for aviation use if possible. Without any planned aviation use, city officials think they have worked out a proposed rental agreement for the property that will make everyone happy and are expecting to get a final approval from the FAA later this month.
"The FAA is responsible for making sure the airport gets good money for any land it leases. The FAA gave the city the property in 1947 for aviation uses. If it's used for something else, than a fair-market rent must be paid." The planned offer right now is for Schlitterbahn to pay $810,000 in annual rent for the site and to maintain it themselves.
The nearby Lockhart Stadium (home to the Fort Lauderdale Strikers soccer team) will remain and be enhanced… and possibly end up having a few of the Schlitterbahn attractions running under and through sections of the stadium itself. Most of the old baseball stadium (Fort Lauderdale Stadium) will be demolished, though some of the front façade may be saved to transform into a iconic castle shaped entrance structure for the new waterpark. They are also planning on adding some of the fantastic looking Treehouse themed resort rooms on site at the new waterpark as well if all goes as planned. Stay tuned!

Schlitterbahn Galveston (Texas)

2014 - New Slide - (3/10/14) I'm not sure what's going on, but pictures posted to the SchlitterBlog show that the F5 Twin Twister slides have been removed from their structure at the Galveston Island park. According to the blog, "Well have no fear…at least not until the new themed experience that replaces the F5 Twin Twisters opens this summer! "
So what will replace it? According to the website, the new slide should be going up soon and is planned to open by Memorial Day weekend. If they take a nod from Wet 'n Wild Orlando, which once had an identical slide tower setup, the Orlando park replaced their version of the F5 with a large ProSlide Tornado style slide instead, using the old slide tower as the departure point for the new slide. Given that as the case, virtually any large new slide experience could be added here and looks like the first pieces of the new attraction have started to arrive.

Schlitterbahn Kansas City (Kansas City)

Park News - (8/19/13) MidWestInfoGuide reports that Schlitterbahn KC has opened a new attraction this past week. Not the giant new slide, but rather a new upcharge attractin, the Funcats Personal Pontoon watercraft.

2014 - Verruckt - NOW OPEN - (7/15/14) With Verruckt now open to the public, the lines are understandably large… which is to be expected. Unfortunately Schlitterbahn has decided to combat the long line with a new ride reservation system that has left many guess so far, out in the cold, as they arrive only to find out that the reservations are gone for the day. According to this article, the park opens at 10am and begins to take reservations, which ran out before guests arriving at 11:30am could even get the chance. They do mention there being a stand-by line however for those willing to wait for a chance.
Curious about the ride experience and how the reservations, waiting, and three weigh-ins you will experience along the way all work? Then be sure to read a detailed review about the entire process over at Negative-G.
(7/10/14) A video clip shows off the first official riders taking the plunge on Verruckt, and gives us a look at the seats and seat-belts used on the rafts when they hit the bottom. Check it out below… and if you want to see the Travel Channel special all about the making of the ride, it is currently available for streaming online here.



(7/9/14) Schlitterbahn Kansas City has confirmed that Verruckt will finally open to the public this Thursday. Now, who's going to be there and try it?
(7/8/14) Schlitterbahn sent more human test riders down Verruckt late last week. You can watch the video shot by the onboard cameras to see what he experience is like. It seems that Verruckt is getting close to opening for the public, so stay tuned!

(6/30/14) Schlitterbahn Kansas City is still having a terrible time getting Verruckt to open to anyone, and canceled the media preview event they had planned to hold last last week. While a few humans have actually been allowed to take the plunge as test dummies, more changes are still required the stabilize the experience.
Throughout the weeks of delays, Verruckt has also changed visibily quite a bit. It appears as if the bottom of the first drop off the tower has been raised a bit, while the entire run has now been enclosed inside netting as well, which can be seen in a preview POV video f the slide in action below. According to some witnesses, the changes made to the drop have resulted in the rafts not always making it over the hill that follows every time.
You can see a great picture of the new drop profile of Verruckt here, and then compare it to the original drop profile as seen from the opposite angle here. I'm guessing that this change wont affect their Guiness World Record, which was for the World's Tallest Waterslide at 168 feet and 7 inches, as the overall height has not changed. Currently the park has not set a new date to try to reopen the slide at this time.

(6/24/14) According to a tweet from Schliterbahn: Kansis City, Verruckt will finally open to the public this Thursday. Who's ready to take the plunge?
(5/16/14) The latest word from Schlitterbahn is that the opening of the pants wetting new Verruckt attraction will not be ready for Memorial Day Weekend as previously hoped. While not locked in entirely, they have pushed it back to at least June 5th for now.
(4/26/14) Schlitterbahn Kansas City has now officially confirmed with Guinness World Records that Verruckt will be the World's Tallest Waterslide, measuring in at 168 feet and 7 inches. Yes, going over the edge on Verruckt will be an experience taller than going over the edge of Niagara Falls (167 ft). You're going to need a clean pair of swim trunks after this one...
(2/28/14) Quite the intimidating selfie was posted to Twitter on Thursday afternoon by our friends at Schlitterbahn Kansas City, from the very top of Verruckt. They counted the number of steps you have to climb to get to the top: 264.
(1/10/14) Check out this amazing virtual ride on Verruckt, the most insane waterslide in the world, opening this Spring at Schlitterbahn Kansas City. Get ready to drop from a height bigger than Niagara Falls (167ft)… though Schlitterbahn isn't saying exactly what the true height of Verruckt really is just yet.

(11/27/13) A few new pictures of Verruckt at Schlitterbahn Kansas City have been posted showing off the completed structure as well as a view from the top looking down.
So what do I think? Verruckt is really freakin scary looking is what I think, and that is just from seeing the photos. It's a good thing this is a waterpark, because I've got a feeling people are going to start wetting themselves just before they go over the edge. How do you say, "I just wet my pants" in German?
(11/20/13) Schlitterbahn Kansas City has posted a new teaser video promotion for Verruckt, promoting it as the tallest and steepest waterslide in the world. Check out the video below.
R U Insane?!

(11/4/13) -Update- (11/4/13) A reader recalled seeing a slide concept somewhat similar to the new one at Schlitterbahn in Italy at the Canevaworld Resort's Aquapark called Twin Peaks. If you give this video a quick watch… I can see that there just might be a period of test and adjust needed before they get this slide open if they have similar results from time to time. Of course it works just fine for most riders, as you'll see in the POV in the second video, but according to pictures, there is also an escape route for those who don't make it over the hill and suffer a rollback into the valley as well.


(11/4/13) MidWestInfoGuide is back with a new report on Verruckt at Schlitterbahn Kansas City, where the tall structure has finally been topped off. While it isn't finished yet, I'll say this... this does not look like anything you have ever seen inside a waterpark before.
(9/3/13) The final day of the season for Schlitterbahn Kansas City has ended and MidWestInfoGuide takes a look at the progress made on Verruckt so far, which will obviously not be ready to open until 2014.
(8/16/13) The latest construction pictures of Verruckt at Schlitterbahn at MidWestInfoGuide show that the giant drop is now finally going up into place onto the tower. I have to agree with their assessment that Verruckt is likely going to be a 'New for 2014' project at this point, as the chance to open it before the end of the 2013 season is looking very slim.
(7/14/13) Interested in the construction process of Verruckt? The Schliterblog has also been keeping track of the massive slide's installation progress and methods.
(7/10/13) Verruckt is growing… take a peek at the latest progress over at MidWestInfoGuide and you'll see that this looks nothing like any waterslide installation you have ever seen before.
(7/7/13) According to the latest rumors the new Verruckt slide being added to Schlitterbahn Kansas City may send sliders down a nearly 180 foot plunge in four-person rafts, seated 4-in-a-row, bobsled style. I guess it at least will give you someone to hang on to for dear life if true as I don't think anyone has tried to build a slide this big before where you didn't go down laying on your back. So a face-first view of the ground far below is going to be a quite frightening change of pace. I'm also hearing that this slide may hit an all time speed record of 78 mph.
(6/24/13) MidWestInfoGuide takes a
look at the huge and crazy looking MasterBlaster style airtime hump that has been installed for the bottom of the new Verruckt waterslide. This is going to be a slide like no other.
(6/7/13) We've got some great Verruckt news this week. Lets start things off with a peek at the plans for the slide as filed with the local zoning board. If the final slide looks anything like this artwork, we're going to see a huge drop out style waterslide… with the added attraction of what looks like an air-time hill to help slow you down. The odd thing is that it also looks like you will ride in a raft of some kind, as the plans also show a lift system in place to pull the rafts to the top of the tower.
On a related note, a new construction update from the park post by MidWestInfoGuide show the footers in place and some of the supports are now starting to go up.
(5/27/13) MidWestInfoGuide reports on a major new attraction on the way to Schliterbahn Kansas City this year. First they posted a general update of the park itself and how things are looking for the 2013 season before moving on to check out the construction site where something very BIG is rumored to be on the way. According to the hints, the park may be working on building the tallest waterslide in the world, to open this summer under the name, "Verruckt". The exact stats are being kept a secret until they are ready to open the slide, but it is said to be at least 10% bigger than Insano, the current record holder for tallest waterslide in the world which stands 41 meters (134.5 ft) tall in Brazil at Beach Park.
(12/10/12) MidWestInfoGuide has posted a report from the Coaster Christmas event that took place at Silver Dollar City. During the presentation to the audience from the parks the President of Schlitterbahn Kansas City talked about what was on the way for 2013: More share structures, more Cabanas, dining and retail areas, a train ride that will take move guests from the front of the park to the park, a Soarin Eagle zipline attraction and the Meg-A-Blaster, a 4-person Maserblaster slide that will be the tallest and fastest water ride in the world when it opens in June. Starting in the fall the park will also start to open Treehaus guest rooms as well, which I assume will be similar to the ones in Texas,
(11/15/12) The local news reports that Schlitterbahn Kansas City will open a new four-person Meg-A-Blaster slide in 2013. Jeff Henry says it will be the world's tallest, fastest and most extreme waterslide ever built when it opens. But to ensure that the record will hold, they are keeping the exact stats a closely guarded secret until they are ready to open it to the first guests. The only thing he will confirm is that it will break the current records for height and speed held by Insano at Beach Park in Brazil which stands 134.5 feet tall and moves sliders up to 65.2 mph.

Schlitterbahn Beach at South Padre Island (Texas)
2015 - Cenote / Underground Transportainment - Confirmed - (9/19/14) Some time ago the Schlitterbahn South Padre Island Resort announced that they would build a new wild river attraction that would also serve a unique purpose, it would travel underground to transport the Resort guests from the indoor waterpark over to the outdoor waterpark.
Much time has passed, and this mystery river had yet to appear, but according to a report from a Screamscape reader, it looks like this project is now under construction at last. While visiting in early September, and taking the walking path between the resort and the waterpark they spotted what looked like a river trough under construction containing a series of steep drops. Poking around the official website, there is now a note in the description that says, "coming soon – Cenote, Texas' first underground water slide!" If anyone is traveling to the area soon, I'd love to see pictures of what this looks like right now.
(10/6/13) While construction on this project was confirmed by the park to have begun by March 2013, I never heard a confirmation that the project had actually opened. If anyone can confirm the status of this, one way or the other, I'd love to hear it, otherwise we may see this open for the 2014 season if it didn't open in 2013.
(11/22/12) Schlitterbahn Beach has announced a unique new addition is on the way. They will connect the indoor and outdoor waterparks with a new underground Transportainment system that is supposed to be unlike anything we've ever seen before. Guests will board onto four person rafts at either of the two loading stations on each side, and then drop nearly 25 feet down into a 380 foot long underground cavern filled with fog, sound and lighting effects to travel between the two parks. An Aquaveyor system will then return the rafts back up to the surface where the guests can exit.
While this new addition will allow the waterpark guests to enjoy the indoor park attractions (and swim-up refreshments) in the summer season, I wonder if they will have a way to keep this unique new themed attraction open for the resort guests in the winter months.
Schlitterbahn Padre Island (Corpus Christi, TX)
2014 - NEW PARK - (3/28/14) A picture of a new Shoot the Chutes ride going up for the new Schlitterbahn Corpus Christi waterpark was posted to Twitter a few hours ago. Should be an interesting fit with the new waterpark.
(1/13/14) The Schlitterblog reports in with a construction report from their new Corpus Christi park as they move towards their goal of opening the park this summer.
(2/18/13) As reported, Schlitterbahn Padre Island broke ground on Friday as expected and according to the official press release, they plan on opening the park by Summer 2014.
(2/13/13) Schlitterbahn reports that they will break ground this Friday on the new Padre Island waterpark slated to open as early as March 2014. The 65 acre site is expected to include the waterpark, resort lodging, restaurants and possibly even a train ride that would bring guests to the park from somewhere off site. The layout of the park seems to feature a Transportainment style river system that runs back and forth across the site, expected to be similar to The Falls attraction at the original Schlitterbahn park with a large conveyor belt lift near the park's main entrance, but could offer other slides and attractions as branch-offs from this main river. You can see an older site plan of the project here.
(1/30/13) According to Jeff Henry, the new Schlitterbahn waterpark in Corpus Christi is set to begin construction by Feb 22nd and plans to be open by March 2014.
(8/9/12) Schlitterbahn's Jeff Henry confirmed to the local news that the new Schlitterbahn park on Padre Island would not be ready to open in time for 2013, and the opening would be pushed back to March 2014.
(4/5/12) The new Schlitterbahn resort and waterpark project for Corpus Christi is ready to move ahead, but they say that everything now hinges on the right incentive package before they will build the new Padre Island park.
(1/11/12) According to the local news Schlitterbahn would like to locate their proposed new waterpark for the Corpus Christi area on what is now the Padre Isles Country Club golf course. Click here for details.
(9/29/11) According to this article, the plans for a new Schlitterbahn waterpark on Padre Island are ready to go… with everything pending on approval for a new bridge that needs to be built to improve access to the site.