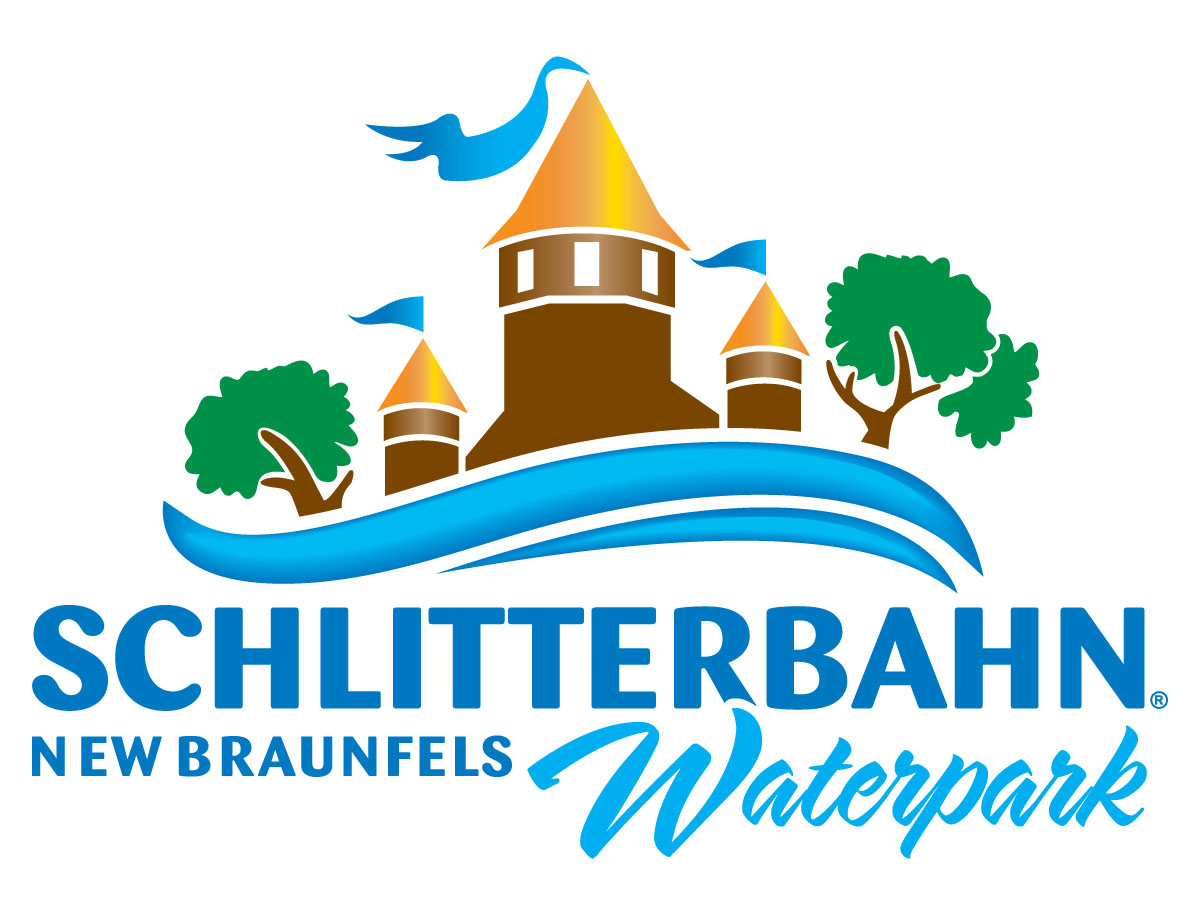 SCHLITTERBAHN WATRPARKS
New Braunfels, TX / South Padre Island, TX / Galveston, TX / Kansas City, KS
www.Schlitterbahn.com
Schlitterbahn (New Braunfels,Texas)
Park News - (7/25/11) Check out Screamscape's own in-depth review, photos and video of the massive Schlitterbahn waterpark in New Braunfels and find out why it's the world's greatest waterpark! CLICK HERE!
2018 - Nothing is known at this point in time... nothing was added in 2016 or 2017
Schlitterbahn Corpus Christi (Corpus Christi, TX)
Park News - (6/17/18) Looks like I missed this news last month, but for the record the Schlitterbahn Corpus Christi park was sold at a foreclosure auction to IBC Bank for $20 million. For now the park is continuing to operate as a "licensed Schlitterbahn" resort property and all previously sold tickets, passes and reservations are said to be valid.
(4/20/18) According to the local news Schlitterbahn Corpus Christi park has less than two weeks to find a new owner or it will face foreclosure on May 1st. The article goes on to say that the current legal situation Schlitterbahn is facing where co-owner Jeff Henry was arrested over the death of a child at the Kansas City park has only made the situation facing the park in Corpus Christi even worse.
EPR Properties, a real estate investment trust, has informed the Securities and Exchange Commission that they may foreclose on the Schlitterbahn parks in New Braunfels, South Padre Island and the Kansas City park if Schlitterbahn defaults on their loans, as the parks serve as collateral.
(2/6/18) According to this report the bankruptcy auction for Schlitterbahn Corpus Christi has been canceled, a the creditors are bringing in a new company to find a buyer. In the meantime the park will reopen and operate as normal for the 2018 season. Closing it serves no-one and would only serve to make it harder to sell to a new owner if left closed and empty.
(2/1/18) While talks are still ongoing, the local news reports that Schlitterbahn's Corpus Christi park has defaulted on making the required payments by the end of December, and looks to be on track to be put up for sale to the highest bidder.
(12/8/17) According to the local news the Schlitterbahn Corpus Christi location in North Padre Island is in danger of a foreclosure sale as early as February if a deal to pay off the park's debts is not made. The newest park in the Schlitterbahn family has apparently been the most troublesome after being struck with numerous delays during the construction phase it missed the original opening date by two years, opening the first half of the park in 2015 and the second half in 2016 along with an on-site resort. The park is also unique in the system for having a theme park style shoot the chutes style flume ride, the Padre Plunge, which just opened in 2017.
Since it opened the park has been losing money apparently and now an agreement has been made with the US Bankruptcy Court to hold off the foreclosure sale for two months while they try to work something out. Beyond that, about 270 acres of property surrounding the park will be sold off at an auction on Tuesday.
So for now the fate of the newest Schlitterbahn park hangs in the balance, but things don't look good so far.
2018 - Nothing is known at this time... nothing was added in 2017
Schlitterbahn Galveston (Texas)
2018 - Nothing is known at this time... nothing was added in 2017
2019 - Infinity Racers - (3/19/19) Schlitterbahn Galveston confirmed they will add a pair of twisting matt slides to the park called "Infinity Racers". Unlike a normal racers slide, these will be mostly enclosed and feature NASA / Space style themeing, with "Orbiter" offering multicolored 'daylight rings" while the "Galaxy" slide will have dashes of multicolored translucent fiberglass. They will be added to the existing tower that holds Cliffhanger and Screaming Serpents. Look for Infinity Racers to open in June.

Schlitterbahn Kansas City (Kansas City)
Park News - (3/2/19) For anyone curious, a local judge has "dismissed" the murder and manslaughter charges against Schlitterbahn's Jeff Henry, John Schooley and Tyler Miles in connection to the death of 10-year old Caleb Schwab on the Verruckt slide at Schlitterbahn Kansas City. The charges were dismissed by the judge citing 'improper "illegal" evidence' being presented to the grand jury. There are still legal options open for the state to continue the case in other matters (such as in criminal court) but nothing has been decided yet.
As for the park itself, they have still not posted any kind of operational schedule for the 2019 season and the links to buy tickets and season passes on the website are no longer active, and no statements about possibly opening the park for a 2019 season have been posted on their Facebook page. For all intents, unless something changes (like a new owner perhaps), the park appears as if it will remain closed for the 2019 season.

(1/12/19) According to news reports Schlitterbahn Kansas City strangely isn't currently selling season passes or even one-day tickets for their 2019 season, while their other locations in Texas are. The website also has not updated their Operating Schedule to show 2019 at all either, and still only shows their 2018 schedule. When asked by a news station if they will be open in 2019 a Schlitterbahn spokesperson stated that they company did not have any announcements to make at this time regarding the Kansas City location.
Given the unfortunate events that took place at the Kansas City location and intense scrutiny the park has been under ever since the death of Caleb Schwab in 2016, not to mention the current legal proceedings with Schlitterbahn's Jeff Henry, it would not surprise me one bit if Schlitterbahn were in negotiations to sell off the Kansas City location and retreat their operations and focus back to Texas where they still have four Schlitterbahn branded parks in operation.

(11/2/18) Things are just not looking good for Schlitterbahn's Jeff Henry. The local news in Kansas was all abuzz about how Henry was facing new drug and prostitution charges in Kansas' Johnson County. While this certainly isn't good news for Henry, the odd thing is that they also confirm that this particular incident actually took place about 100 days ago… way back on July 13th.
While I'm not arguing the charges, I'm trying to wrap my head around just why it took 100 days for the charges to be made and this all to come to light, especially with the legal matters of the accidental death at Schlitterbahn Kansas City still waiting for it's own court date to play out.
Meanwhile crews are on site at Schlitterbahn Kansas City and have finally begun the process of taking the Verruckt slide apart as you can see in the video footage below.




(8/14/18) Good news to any season passholders from Schlitterbahn Kansas City. To make up all the technical issues the park had over this past season, they posted on Facebook to keep an eye out in your email for information about the 2019 season and how "All 2018 season pass holders will receiver 2019 on us!" This is very nice to see.


(7/17/18) According to news reports Schlitterbahn Kansas City has finally been granted permission to demolish the towering structure of Verruckt from a judge. The park will wait until the summer season is over and begin demolition sometime after Labor Day. After that... Verruckt will only be the subject of legend and an example for the future of how things can go very wrong.

(5/23/18) A news items about Schlitterbahn Kansas City came out a few hours ago... claiming that during inspections the park is being charged for "11 alleged violations". Most of these seem to involve missing or misplaced training or operations manual / documentation for various attraction, some sort of perceived flaw in the safety signage for various attractions, lists of the maintenance requirements for various attractions based on manufacturer recommendations, and some concerns over the status of the Soaring Eagle Zipline and if various parts have been replaced or not as per the recommended manufacture guidelines.
With the park planning to open for the season on May 25th, they've only got a couple of days to get a ton of stuff addressed, re-inspected and approved before they can operate the majority of the park's attractions.
(4/6/18) The latest update on the Verruckt investigation round-up from the local news reports that Jeff Henry posted a $500,000 bail bond within hours of being extradited and booked at the Kansas jail on Wednesday. Schooley, arrested in Texas on Monday, has also agreed to be extradited to Kansas and will be transferred there sometime next week.
Jeff Henry then appeared in court in Kansas on Thursday to enter a "not guilty" plea.
(4/4/18) The latest news update regarding the Verruckt accident investigation confirms that the authorities still have Jeff Henry being held in custody without bail, and that they also arrested Tyler Miles, though up until now nothing has been said about the status of co-designer, John Schooley. That mystery was solved a few hours ago when the local news reported that Schooley had been out of the country on a work project, and turned himself into authorities upon landing on a flight from China at the Dallas Fort Worth airport late on Monday.
(3/28/18) In an update to the story unfolding at Schlitterbahn Kansas City, the local news reports that US Marshals arrived in Texas on Monday to arrest the co-owner of Schlitterbahn, and man who envisioned Verruckt, Jeff Henry, on a warrant served from Kansas. According to the report, Henry is being held in jail "on a murder charge, 12 counts of aggravated battery and five counts of aggravated child endangerment".
Comment from the Schlitterbahn company say that they aren't surprised that the Attorney General has charged Jeff Henry, but they claim to have other facts to present in relation to this story that have not seen the light of day yet, and plan to fight the allegations, still claiming that the incident was "an unforeseeable accident".
(3/26/18) Schlitterbahn Kansas City was the site of perhaps the worst waterpark related disaster of all time when a 10-year old boy was decapitated by the overhead netting while riding on the park's world record breaking Verruckt waterslide when the raft he was in became airborne in mid-ride. While at first this seemed like one of those horrible and unforeseen accidents that was just an unexplainable freak-of-nature event... but new and disturbing information has come to light.
According to the local news both the Schlitterbahn corporation that owns the park and a former exec named Tyler Miles are being charged in connection to the death of Caleb Schwab, as well as being charged for the injuries sustained by 13 others guests while riding Verruckt before the death of Schwab.
You can read through the entire 47 page indictment by clicking here, but the breakdown is that "whistleblowers" came forward after the death with information and tips that the park and Miles had covered up other very similar but non-lethal incidents on Verruckt where the rafts had either caught air and landed wrong, dumping the riders into the slide, or other incidents where the riders caught air and made contact with the netting over the slide.
The documents also release details from emails obtained from Schliterbahn during the creation of Verruckt, indicating that the attraction's design was rushed in order to be included as part of a TV special about "Xtreme Water Parks" on the Travel Channel, and just sort of built the old fashioned way, via trial-and-error, instead of with modern computer aided physics and engineering methods.
As I recall, the opening of Verruckt was also delayed substantially (about a year I think) due to issues that arose during testing, which included the fact that test rafts loaded with sandbags would become airborn at the peak of the hill. In fact, if you follow this link you can see just one of these failed test-runs in action on the slide, BEFORE the overhead netting was installed and some re-profiling was done to the hill.
Even results obtained from an outside engineering firm the park hired to do accelerometer testing on Verruckt a week before the grand opening still reported that even rafts within the 400 to 550 pound range would still "likely go airborne" at some point... and yet this data was ignored and Verruckt opened anyway.
Opening in July 2014, the list of injuries began almost immediately with the first in August 2014, with five more in 2015 and 7 more in 2016 until the final and lethal accident took place on August 7, 2016. The list of non-lethal injuries included everything from Concussions, neck/whiplash, spinal injuries, broken toe/foot injuries, cuts and even an orbital bone fracture.
The report reads like a nightmare, with talk about how one of the rafts (Raft B) was repeatedly reported to be running faster than the others and involved in most of the worst incidents, including the death of Schwab. Reports claim maintenance was overlooked frequently on the braking and safety restraint systems to the point that they became entirely ineffectual. Add in claims that several accident reports were altered or completely destroyed by Miles, or how he would coerced or dictate to lifeguards involved to re-write their reports in a less incriminating fashion in effort to cover-up the problems with Verruckt.
Truly... in every way, I just find this report to be so very disturbing. If even half the information in this report is true then Verruckt never had any reason to have opened at all, and sure as hell never should have been allowed to run for as long as it did.

2018 - Nothing is known at this time... nothing was added in 2017

Schlitterbahn Beach at South Padre Island (Texas)

2018 - Nothing is known at this time... nothing was added in 2017