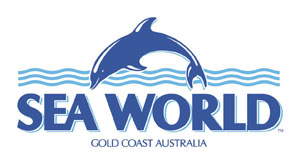 SEA WORLD of Australia
Gold Coast, Australia
Village Roadshow Parks
Park News - (6/21/20) Sea World of Australia is currently set to open once again on June 26. Reservations will be required in advance and park capacity will be limited to 50%.

(3/23/20) Amid new government restrictions to help slow the spread of the COVID-19 virus, Village Roadshow has announced the temporary closure of Warner Bros. MovieWorld Australia, Sea World of Australia as well as their Wet 'n' Wild waterpark and Top Golf attractions effective immediately.

December 2019 through December 2020 - The New Atlantis - (5/27/19) SeaWorld Australia has announced the creation of "The New Atlantis", an all new themed land coming to the park that will open this December. Built upon the legends of the Old Atlantis, the new land will rise and feature of a number of interesting attractions to open between December 2019 and December 2020. The list includes:

Vortex - Opening December 2019 - A new ride creation where guests will tumble and whirl through the air with pendulum movements, circular rotations and plenty of thrills. Based on the artwork shown, this appears to show a TopSpin style attraction built over a large pool of water and fountains.




Trident - Opening April 2020 - A towering feature of the new land, guests will ride high in the 52 meter tower ride as it spins you around. Based on the artwork, this appears to be a StarFlyer style attraction.

Leviathan - Opening December 2020 - An amazing new wooden roller coaster is coming to the park from Martin & Vleminckx that will feature Gravitykraft's Timberliner style trains and a 32 meter tall adventure around the ruins of Atlantis. Oh… and following the concept from DC Rivals, rumor has it that the Leviathan train may even feature a couple of backwards facing seats.