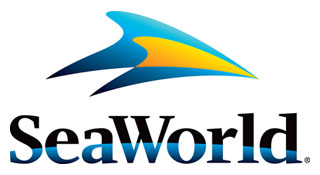 SEAWORLD ABU DHABI
SeaWorld Parks & Entertainment / Miral
NEW PARK
2022 - NEW PARK - Confirmed - (1/30/19) In the Loop has posted a video from Abu Dhabi this week that takes a look at the future site for the proposed new SeaWorld Abu Dhabi park next to Ferrari World and the new Warner Bros. World park. While there doesn't appear to be a lot going on yet, there are a number of tall construction cranes on the site, so at least the site looks like an active construction project.




(12/15/16) For those wondering how close all the attractions at Yas Island in Abu Dhabi are going to be, we've posted a new map image where you can see the large red Ferrari World building in the buttom center, a whited-out area to the right where the new SeaWorld Abu Dhabi park will be going, to the left of Ferrari World the Yas Waterworld waterpark site is marked and just above that you can see the new Warner Bros World indoor theme park under construction set to open in 2018. Just to the South of Ferrari World is the huge Yas Marine Circuit F1 race track as well.
On a related note, all of these parks fall under the ownership of Miral, including a little something called CLYMB opening in 2018, described as being the world's tallest indoor climbing wall (43 meters / 141 feet) mixed with the world's "widest" indoor skydiving flight chamber that will be 9.75 (32 feet) across.
Moving forward you may come across the name of "Farah Experiences" in association with these attractions. As I think I understand it, Farah is a management company created by Miral to operate their parks for them, handling all the day-to-day needs. Currently the Farah website lists Yas Wateworld, Ferrari World and the upcoming Warner Bros. World park as being under their umbrella, but nothing has been mentioned about the SeaWorld Abu Dhabi park yet, which makes me wonder if SeaWorld Parks & Entertainment could be kept on to handle that particular park experience, as it falls under their own brand-name.
Speaking of the new park itself, it is worth mentioning that only two facts have been confirmed so far: that it will be an orca-free park and that the message of the park will focus on marine "research, rescue, rehabilitation and return". Some have speculated that because it wont have killer whales, that the park might not have dolphins either, but nothing of the sort has been mentioned at all. In fact, I'd be willing to bet that dolphins will play a major park of the experience of this new SeaWorld park. Following the lead of the Discovery Point development at SeaWorld San Antonio in Texas, I would assume at this point that the new Abu Dhabi park would also offer a similar, but significantly larger experience and facility when it opens in 2022. An official teaser website for the new park has already gone live.
(12/13/16) SeaWorld Abu Dhabi is now officially set to open by 2022 in a partnership with Miral to create the world's first SeaWorld park, without Orcas, "that will integrate up-close animal experiences, mega attractions and a world-class aquarium, bringing the latest technology in visitor engagement." More details can be found here, but you can also watch the official announcement video below.