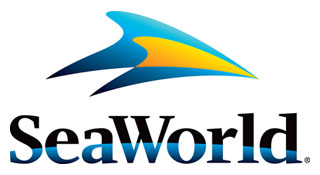 SeaWorld Orlando
Discovery Cove and Aquatica
SeaWorld Parks & Entertainment
---- THE LATEST BUZZ ----
(4/15/19) Future Attraction Rumor Added (MORE...)
(4/14/19) New 2020 Coaster and Attraction Closure Rumors (MORE...)
(4/4/19) Sesame Street Review and Photos (MORE...)
(3/22/19) Early 2020 Permits plus Sesame Street Update
Park News - (3/2/19) SeaWorld Orlando has updated the concert schedule taking place as part of the park's Seven Seas Food Festival event, now through early May. The revised concert list featuring a ton of new acts is below performing in the park's Bayside Stadium each Saturday and Sunday.
March 23 - The Commodores
March 24 - 38 Special
March 30 - Lindsey Stirling
March 31 – Better Than Ezra with Tonic
April 6 – Olga Tañon
April 7 – Roots & Boots 90's Electric Throwdown – Featuring Sammy Kershaw, Aaron Tippin & Collin Raye
April 13 – Jay Leno
April 14 – Andy Grammer
April 20 – Collective Soul
April 21 – Tenth Avenue North
April 27 – Postmodern Jukebox
April 28 – Willie Colón
May 4 – Macy Gray
May 5 – Earth, Wind & Fire

(2/13/19) While I don't know the timeline, guests at SeaWorld Orlando report that Infinity Falls has closed for a winter rehab. Even though the ride has only been open a few months, all the water rides in the area typically close for some maintenance work in the cold winter months to maintain their uptime in the hotter months of the year.

(1/30/19) The SeaWorld family is in mourning this week after the sudden and unexplained death of a killer whale at the Orlando park. Kayla was 30 years old when she passed away on Monday, following the sudden onset problems late Saturday afternoon when she began showing visible "signs of discomfort". Vets were called in to examine and try to treat the issue around-the-clock right away, but the condition only worsened by Sunday.

(12/24/18) SeaWorld Orlando will be spicing up those slow January weekends with special "Inside Look" events on Jan. 12-13, 19-20 and 26-27. Here guests can get an inside look into what it takes to maintain a park like this and get access to "six of the least seen and most interesting portions of the park" through special tours being offered at various times each day.
The list of six locations includes the SeaWorld Rescue Center, a visit into the "Fish House" who is responsible for preparing the diets for the animals, a first-ever look into the Sea Lion & Otter Primary Housing area, the Animal Ambassador Hamlet, Beluga & Seal Primary Housing and take a look from the surface at the Manta Aquarium.
The weekend events will also feature special guest presentations as well with Guy Harvey (Jan 12-13), OCEARCH founder Chris Fischer (Jan. 19-20) and Jack Hanna (Jan. 26-27).

(10/26/18) SeaWorld Orlando has announced their new Christmas park events this week, which will offer special holiday celebration events on Nov. 17-25, 30, Dec. 1-2, 7-9, 14-31.
New this year is Dine with Santa at Shamu Stadium - A warm-hearted holiday experience and meet Santa Claus as family memories are made at this all-new dining experience. The buffet style dinner features a taste-tempting menu of traditional holiday favorites and delicious desserts. Guests will also receive reserved seating to Winter Wonderland on Ice.
Speaking of which… Winter Wonderland on Ice features ice skaters performing in front of a sea of sparking trees and towering fountains in the background.
Also coming this year is O Wondrous Night (a live nativity with puppets, animals and carols), Sesame Street's Elmo's Christmas Wish, Shamu Christmas Miracles, the return of Rudolph's ChristmasTown, the Christmas Market, Clyde & Seamore's Countdown to Christmas, Pets Ahoy Christmas and of course the chance to meet Santa Claus. And if you visit on New Year's Eve you can ring in the new year with a fireworks celebration at midnight.

(10/17/18) SeaWorld Orlando has set up a series of special events at the park that will take place on the weekends in November and beyond. Starting on Nov. 3rd and 4th the park will host Jack Hanna Weekend, where the famed animal adventurer will put on live shows in the Nautilus Theater twice each day.
Also on Nov. 3 and 4, as well as 10 and 11, the park will host a Craft Beer Festival which will "feature 100+ brews on draft at 18 locations around the park on from breweries across the state of Florida, plus a few domestic and international craft favorites" along with some special food offerings.
Then starting Nov. 17th, it's time to kick off SeaWorld's Christmas Celebration with special holiday food, and some unique new shows for the season, running through to New Years's Eve.

(10/13/18) A picture sent in from a park guest at SeaWorld Orlando shows that the Dolphin Cove is currently closed, drained and undergoing some pretty major renovations. Screamscape sources tell us that the pool will be entirely resurfaced and renovated before it reopens. No timeline was given.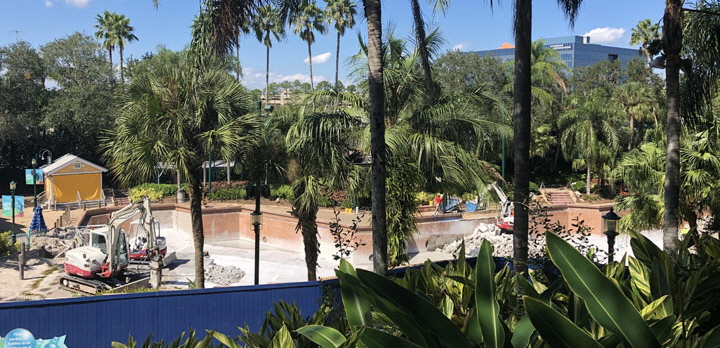 (10/10/18) SeaWorld has announced a whole new annual pass program, featuring four tiered passes: Bronze, Silver, Gold and Platinum. Each comes with added benefits over the previous tier, along with a slightly higher cost. For example the Bronze tier only gives you 50% off the price of parking and unlimited admission with a few Blockout Dates while upgrading to the Silver pass for a few bucks more will give you free parking, no blockout dates, and maybe a free one-day passes to use on a friends, plus discounts on food and merchandise in the park. Gold adds even more benefits and if you go all the way up to the Platinum level you can also use the pass for admission to 11 different parks in the chain. Follow this link to read up on all the details for each tier.

(9/19/18) According to the Orlando Sentinel, SeaWorld Orlando has confirmed that the Kraken Unleashed VR experience equipment was phased out in August due to poor guest reviews and increased guest wait times caused by the experience.

2018 - Infinity Falls - (9/29/18) SeaWorld Orlando has confirmed that Infinity Falls will hold a grand opening ceremony at noon on October 4th. Limited access previews (aka: soft-openings) are also said to have started and will take place now through Oct. 3rd. I managed to get a brief report from one of the early riders sent in to us to tell us all about it.

"So, I have been waiting a long time to ride this ride, but haven't we all. Today I finally got to ride Infinity Falls. To be honest I thought this was just going to be another water rapids ride like Congo River at Busch Gardens, but I was wrong. This was different.
The first thing you notice is that the rafts don't stop to load. They just slowly move through the station, kind of like the Peoplemover at Disney. The rafts hold just 8 riders each, and hold you in with seatbelts. As they did a quick seatbelt safety check I started my Garmin running tracker because I wanted to see how long the ride was.
As you start floating down river you'll pass a new animal area set up on the right for Flamingos before you approach a temple looking symbol with water falling. My first thought was that we were all going to get wet, but nope, a sensor kicks in and the waterfall stops to let the boat pass, though you still get a little wet.
Off to the right you see the main park pathway that goes by the ride where guests smile and wave as you pass... but this is only a distraction as this is where the really wild and rough water starts. Big waves crash into the boat on one side, spin you around and around, only to get hit by more waves as you pass under the bridge. I was looking up as a guest waved at us and yep, I didn't notice the next wave and got soaked again.
From here we went around a bend and headed up the conveyor to the top. You slowly pass under the ride's final drop here and there is no way to avoid the water that is dripping from the hill. You just hope another raft doesn't go down it while you pass under. At the top you enter into another series of wild rapids and twisted turns as you approach the elevator lift to the final drop. The backside of the elevator is actually a small waterfall as well, and as you approach and wait for the lift to come back down I noticed that your raft seems to rotate a little. I rode three times and the first it just moved a little, but it seemed to spin more on my 2nd and 3rd rides. It almost seems to adjust the raft so that the heaviest side will go down the hill backwards, but I'm not certain. Before you know it you are flying up the elevator lift, and it moves very fast which is also a bit of a thrill. As I mentioned, the backside of the lift is also a waterfall, so if your back is to it, be prepared to get wet the whole way up.
Once at the top you go right over the falls and make a big splash and pass underneath the bridge. Don't forget to smile because they take your picture as you go down the hill which you can purchase near the gift shop. At this point you figure the ride is nearly over, and just as you are looking around to see who is still dry, that is when the guests above hit you with one of the water cannons before you go up the lift and into the station.
Remember how I said I started my Garmin? The ride was 5 min and 6 seconds and measured .27 miles long.

(9/28/18) SeaWorld Orlando's Infinity Falls was testing with employees on Thursday and seemed to be going well. A reader on-site took a couple of pictures and sent them in.
If all goes well, I'm hearing there is a chance it may quietly open to park guests to try out sometime this weekend for limited periods of time.

(9/21/18) Some fun footage of Infinity Falls testing, now with the walls down, has been posted to YouTube this week. Check it out below.




(8/21/18) While there still is no set day to open Infinity Falls you can catch some great video footage of the ride making text runs shot by the Orlando Sentinel.

(8/14/18) For anyone curious to see it, SeaWorld did perform a test drop on Infinity Falls this week, as caught on video by Midway Mayhem. I don't know how much more testing they have done since, but the fact that they have water back in the ride and are now testing is a good sign that things are moving forward once again.


(8/10/18) During the quarterly earnings report the subject of Infinity Falls late opening came up, and while no date was given, they did say that they would be ready to announce an opening date in the next few weeks, which means it probably wont open until Labor Day Weekend at the earliest... and possibly even later this fall, depending on when they are able to finally begin full scale testing with a functioning vertical lift and final drop.
(4/17/17) I obtained a few more facts about the new Infinity Falls ride coming to SeaWorld Orlando in 2018. As suspected, the ride hardware will be coming from Intamin, and it will have a length of 1,520 feet that will take about 4 minutes to travel through on the 8-passenger rafts, with a 42" height restriction. The final drop, which they are listing as the "tallest river raft ride drop in the world" will be 40 feet.
(4/14/17) SeaWorld Orlando announced all the details of their new attraction for 2018... Infinity Falls. As rumored this will be a new river rapids raft ride, themed as a ride through a thick rainforest area, that will feature an elevator style lift at the end followed by the "world's tallest river rapid drop".
"To bring Infinity Falls to life, designers were inspired by the rainforests of South America and the flowing rivers found within. Each raft will twist and turn through a lush jungle environment as guests experience the feel of exhilarating Class IV rapids. A unique vertical elevator will lift each raft for a dramatic launch into the river, 40 feet below."
Infinity Falls will be the centerpiece of a newly themed surrounding area, fully immersing guests in a rainforest canopy. After riding the rapids on Infinity Falls, the entire family can explore the village and take part in interactive experiences that combine play with education to create a positive impact on freshwater ecosystems.


2018 - Ray Rush @ Aquatica - (5/18/18) For a fun POV video of what Aquatica's new Ray Rush slide is like, check out the video below from Midway Mayhem.




(5/16/18) Screamscape was invited down to take a test ride on the new Ray Rush slide at Aquatica last week and while I couldn't come myself, I was able to send my friend Keith to check it out for me and give us a quick review:
First of all, Ray Rush is a great ride for anyone to enjoy from thrill seekers to those who are a little timid when it comes to waterslides. Ray Rush is great fun and provides plenty of thrills, but it's not scary at all. After climbing to the top of the tower, you will board a yellow raft that seats 2 to 4 riders, up to 700 pounds total. You start by sliding down a brief drop when several strong jets propel your raft briskly towards the first tunnel. With the speed you've built up, your raft rides high and steep on the first curve. If you are facing backwards, get ready for a big surprise! From there you float briskly into a large sphere where you hit a shallow pool of water which provides you with your first big splash! You twirl around and head down another tunnel with translucent manta's overhead before you shoot down into the huge half-pipe. Your total weight will determine how high you go and how many times you go back and forth, but I can tell you my raft went back and forth at least four times!!
It was really fun. After that you finish off by going down another tunnel with natural light ring effects that give you the sensation of going much faster than you really are before you slide down the last portion of the tunnel and splash into the shallow pool. All in all, it's lot's of fun, and as long as you can climb the tower, it's certainly a ride that anyone in the family can enjoy.

(5/9/18) Aquatica Orlando has confirmed that their new huge Ray Rush waterslide will open to the public on May 12th.

(2/24/18) SeaWorld has sent out some images of the giant fiberglass sphere being installed at Aquatica for the new Ray Rush slide along with some construction pictures showing off the rest of the slide already installed currently. While this looks like a unique new element, unfortunately it seems that the concept art previously released was a bit deceptive. The giant sphere is not transparent as it appears in the concept art which is a bit disappointing. The press release still describes the sphere as "translucent", but based on what was just installed, this really does not seem to be the case at all, as it looks about as solid as the rest of the slide pieces on site and does not look at all like other "translucent" waterslides found elsewhere. For example, click here to see a fine example of some other translucent slides also from Whitewater West in a variety of colors which you can then compare to other pictures of their AquaSphere element.
While some hope that there may be a protective wrap on the sphere that could be peeled away, but based on the photos showing off water spray hoses already connected to the outside, I doubt there is a wrapping on the sphere.
(10/18/17) According to the latest bit of info sent my way I'm told that the new Ray Rush slide coming to Aqautica next year will be from WhiteWater West and feature a combination of three major elements: a Master Blaster style launch at the start, though I'm not sure if this is on an incline or just to gain extra speed in a small space for the launch into the second element, the transparent AquaSphere which is interesting looking, though I don't think you'll spend much time inside, before you move on towards the Manta half-pipe style element which will then lead to back down for the splashdown.
(10/14/17) Aquatica is adding a major new waterslide for 2018 that appears to be unlike anything else in the area. The are calling it Ray Rush and it will take the place of the HooRoo Run slide which will close forever on October 31st. Ray Rush will include three unique slide elements new to Aquatica, packed into a single family-raft slide experience.
First, riders will be launched at 33 feet per second with water jets designed to propel rafts into the first of several enclosed tube sections. Next, riders will swirl into a colossal translucent sphere which spins the raft around the slide walls before entering another enclosed tube section. Finally, riders will drop into an open-air halfpipe that resembles the shape of a manta ray. Rafts will soar back and forth on the wings of the manta before entering the final enclosed tube section that ends with a splash.
???? - Orca Encounter - Planned - (11/2/18) According to a translation of this Brazilian article about SeaWorld Orlando, a SeaWorld Orlando rep confirmed that the park's One Ocean killer whale show will continue throughout 2019, rather than be replaced by a purely educational based show, like what was done at the San Diego park. What happens in 2020 has yet to be determined however.

(7/23/18) While the Shamu Show at the San Diego park was turned into an education only show and the stage set transformed dramatically for 2017, thus far there has been no indication that SeaWorld is still planning on going forward with similar plans to do the same to the killer whale stadiums in San Antonio or Orlando just yet.
(1/18/18) I'm told that an Orca Protection Act bill is being worked through the Florida Senate currently that is said to be similar in nature to the one already passed in California and is obviously something being put on the books specifically with SeaWorld in mind.
According to the text of the bill, which hopes to take effect by July 1, 2018, any orca located in the state of Florida as of July 1, 2018 may continue to he held in captivity for entertainment purposes until Dec. 31, 2019... but thereafter it may only be used "for educational presentations only."
While SeaWorld Orlando has yet to put any kind of real timeline down on paper as to when the current Shamu show will end and the new educational only Orca Encounter presentation format will take over, it looks like the state is effectively giving them a deadline to make it happen.
(3/17/16) SeaWorld has announced that starting today they will end their Orca / Killer Whale breeding program, and that the animals currently in the park's care will be the last generation of orcas at the SeaWorld parks. They did note that at least one of the whales, Takara, is currently pregnant, so there will be at least one more baby to be born, keeping in mind that they have a gestation cycle of 17-18 months.
SeaWorld also announced that their new "Orca Encounter" program that will see the park's current theatrical style show in San Diego transformed in 2017 into an educational experience focused on enrichment, exercise, education and conservation, will be followed by similar updates of the facilities at the San Antonio park (assuming in 2018) and then the Orlando park by 2019.
SeaWorld also announced today a broad new partnership with the Humane Society of the United States (HSUS) to protect our oceans and the animals that call them home. The company is committing to educating its more than 20 million annual visitors on animal welfare and conservation issues through interpretative programs at the parks and expanded advocacy for wild whales, seals, and other marine creatures.
"We are pleased to join with HSUS on the significant issues facing marine mammals and their ocean homes," said Joel Manby. "The work done by zoological facilities like SeaWorld is critical for the protection of animals in the wild, especially marine mammals. To that end, SeaWorld has committed $50 million over the next five years to be the world's leading marine animal rescue organization, to advocate for an end to the commercial killing of whales and seals and an end to shark finning."

2019 - KareKare Curl - (10/8/18) Aquatica Orlando will open a new waterslide for the 2019 season called KareKare Curl that will drop sliders in two passenger tubes down a large hill before flying up into a massive zero gravity wall element for a moment of weightlessness before plunging back down to the bottom.

(8/8/18) According to the local news SeaWorld Orlando has filed paperwork that indicates a new attraction is on the way to Aquatica for the 2019 season, labeled as "AQO Project 2019". They say the location of the project will be in an area "southwest of the existing beach area, west of an existing slide attraction, north of an existing employee entrance roadway." Based on the location, it sounds like the new attraction will go next to the Omaka Rocka splashdown pool area.
2019 - Sesame Street - (4/4/19) I'm a few days late on this, but Screamscape was invited to check out the new Sesame Street land now open at SeaWorld Orlando and we sent our local guy Keith to check it out. You can read his review below:
SeaWorld Orlando debuted their new Sesame Street area this week and it is very impressive. Sesame Street is celebrating 50 years this year and so pretty much anyone has grown up watching the beloved show and characters. The store and the merchandise are incredible. The store is based on Mr. Hooper's storefront, and the main part is the back room that is warehouse themed. The merchandise assortment is massive and is an attraction in of itself. The back half of the building is themed to a Broadway theater back room where there will be meet and greet and photo opportunities with your favorite characters like Elmo and Cookie Monster. Outside the building are interactive spots all over where kids of all ages can tap their interactive wands to specially marked icons and see a wide variety of special effects take place. Big Bird's nest is featured with story time each day outside of Abby's flower garden which is themed extensively and very sensory friendly. Daily, park guests will be able to see the Sesame Street parade, where in Disney and Universal fashion, the parade makes a show stop where kids can come out and dance in the street with their favorite characters. All the rides in the previous Shamu's Happy Harbor have been replaced or re-themed to Sesame Street characters and offer a wide variety of rides. Sea World has also built a new playground area and a water splash pad as well. The only area of concern is that there is not a lot of shade which will make it very hot in the Summer sun, and will also not provide a lot of rain shelter during the rainy Summer season, so be sure to pack your umbrella and plenty of sunscreen! The food offerings are very kid friendly and range from a variety of cheese sandwiches and chicken tenders to kid-friendly fruit smoothies served from food trucks in a roadside park setting. This is sure to be a hit with park guests and will easily be a favorite hot spot for local Floridians to bring their kids time and time again in a relaxing fun atmosphere.
Thanks to Keith for checking it out for us, and check out the pictures below.




(3/22/19) While we hope to see a more updated version of what the Sesame Street land at SeaWorld Orlando looks like next week, our friends at BlooLoop have posted a detailed article about what we can expect to find when Sesame Street opens.

(3/8/19) SeaWorld Orlando has confirmed that the new Sesame Street land will open to guests on March 27th.

(2/1/19) I'm a little late with this post as the information got misplaced, but SeaWorld Orlando was kind enough to invite someone from Screamscape out to check on the progress of the Sesame Street land coming to the park last week:
"Sesame Street is coming to SeaWorld Orlando Spring 2019. You will be able to meet some of your favorite furry friends like Elmo, Abby Cadabby, and Cookie Monster. Right down the middle of Sesame Street there will be a daily parade that goes by all your favorite Sesame Street landmarks like the 123 stoop, Mr. Hooper's, Big Bird's nest, the community center, the newsstand, and the subway. There will be two new food trucks in the area with a new wet play area called Rubber Ducky Water Works, and a dry playground area called Count Around Playground. Inside the buildings will be the retail area that will start out with Mr. Hooper's store and backroom that will wrap around into a green screen photo experience that will be themed to a Broadway theater. The rest of the area will feature all new lay-overs of the existing children's rides including Super Grover's Box Car Derby ( Roller Coaster), Abby's Flower Tower, Cookie Drop, Elmo's Choo Choo Train, and Big Bird's Whirl and Twirl Nest."

(1/15/19) SeaWorld Orlando will put on a rare parade performance in 2019 starting this Spring with the new Sesame Street Parade as part of a ramp-up of new Sesame Street themed offerings. Visit the article at Behind the Thrills to see a bit more.

(12/20/18) A new construction update for the upcoming Sesame Street land has been posted to OrlandoParkNews this week. As they point out, most of the old rides that are being kept have yet to any work done to them yet to give them a new Sesame Street theme. For now construction crews are focused on getting the new themed buildings and structures up.

(11/24/18) A new construction update from SeaWorld Orlando posted to OrlandoParksNews this week shows off the progress on the Sesame Street land construction as well as a look around the still closed Dolphin Cove area that is being refurbished.

(11/8/18) Going into a bit more details about SeaWorld's new Sesame Street area, we've got the list of six ride names and descriptions for the land.
Abby's Flower Tower - Pick a flower pot and up, up, up you go! Spin around high above the ground while you get a magical view of Sesame Street at SeaWorld.
Slimey's Slider - Slide and glide as you rock and whirl through Oscar's treasured compost collection for a grouchy good time.
Super Grover's Box Car Derby - Get ready… get set… Super Grover's great box car race is about to begin! This family-friendly coaster is full of fun hills, big turns and mini-dives. It's the perfect first steel rollercoaster for kids and adults.
Cookie Drop - Cookie Monster dropped his cookies! Laugh your way up and down on this crumbly, crazy, family-friendly vertical drop ride.
Elmo's Choo Choo Train - All Aboard! Help Elmo find some of his favourite things in nature during this bell-ringing, horn-honking train ride.
Big Bird's Twirl 'n' Whirl - There's no napping in these nests. Get ready to twirl and whirl in your very own nest on this family favorite tea cup ride with Big Bird.

(10/10/18) You can take a look at the current progress of the new Sesame Street Land posted to TouringCentralFlorida this week, which includes a look at the logos and names for the six rides that will be part of the new land. One of these will be Super Grover's Box Car Derby, which is expected to be the new name and theme for the old Shamu Express coaster.

(9/25/18) SeaWorld Orlando has set October 4th as the date when they will be hosting a media event at the park to discuss future plans. The park will also be using that date to allow those guests to ride Infinity Falls for the first time as well. It is likely there may be a little soft-opening to the public in the week or two ahead of this event if the ride is ready, just to work out all the kinds, so keep your eyes open.
As for the big announcement... I'm guessing we'll get more details about their plans for the new Sesame Street themed area replacing Shamu's Happy Harbor, but I get the feeling there may be even more pots on the stove, with more goodies to talk about, so stay tuned!

(8/6/18) According to a new construction picture posted on Twitter, steel is now rising at the Sesame Street Land site at SeaWorld Orlando.


(7/28/18) A new aerial photo on Twitter shows off the current status of the new Sesame Street area coming to SeaWorld Orlando in 2019. In addition to the removal of all of the old Shamu's Happy Harbor attractions that used to sit right by the main pathway behind Shamu Stadium, it looks like they dug a bit of a hole where the huge net-climb structure used to sit. Also if you look in the background, it appears some new clearing is taking place in the background as well, a small site sitting between the park's employee roadway and the entrance to the park's parking lot.

(5/9/18) SeaWorld Orlando confirmed that the rumored Sesame Street Land will be coming to the park in Spring 2019. Based on the concept artwork released, it looks like they will be building some of the iconic Sesame Street looking buildings in the land, allowing guests to visit Abby's garden, visit Mr. Hooper's store as well as encounter many of their favorite characters. The land will also feature a small collection of rides as well as wet and dry interactive play areas.
(4/30/18) With the center of Happy Harbor now walled off for construction and work to take down most of the attractions within begun, the latest park map from SeaWorld Orlando also reflect this along with the text, "New Attraction Coming in 2019". So while they have yet to mention the Sesame Street name along with this project, the timeline is now clear.
(4/10/18) The latest news from SeaWorld Orlando posted over the weekend was that the operators working the Shamu Express family coaster on Sunday were telling all guests as they unloaded that Sunday was the last day for the ride. According to the plans uncovered back in February, the coaster didn't look like it was going anywhere, but I imagine they are closing it down to have the trains re-themed as something Sesame Street themed along time to add some Sesame themeing to the area. We also heard an unconfirmed report that the Sunday may have also been the last day for the kiddie train ride, which looked like it may be getting expanded on those same plans.
With the coaster closing now, rather than wait until the busy summer season is over, I can only guess that perhaps the timeline to add this new Sesame Street themed land may have jumped ahead for a Summer 2019 opening date, which means the rest of Shamu's Happy Harbor will likely begin to close down to allow work to begin over the next couple months... with all of it likely to close by early August.

(2/7/18) Is SeaWorld preparing to move ahead with their plans to convert Shamu's Happy Harbor into a new Sesame Street themed kids area? Back in mid 2017 the company revealed that this was their long-term goal, claiming it would happen no later Fall 2022. Now a new report posted to Touring Central Florida takes a look at some new planning documents from the park that seem to show a bit about how Shamu's Happy Harbor will be changed.
From the look of things the giant net climb structure will be removed along with the Fun Ship and water play area. The current kiddie train appears that it may be moved to a new location and possibly given a new layout, and the batch of rides added in the last decade, like the Shamu Express coaster, appears to be staying, though I would imagine it would probably get new themed trains to reflect the Sesame Street theme. Nothing has been updated yet as to when work may begin in the area, but if they plans are being discovered now, this project may be happening sooner than later.
(5/19/17) As part of an announcement about an extended agreement between SeaWorld Entertainment and Sesame Workshop, they revealed that SeaWorld Orlando would become home to a new Sesame Street themed land no later than Fall 2022. No further details were given at this time.
2020 - New Roller Coaster - Rumor - (4/14/19) Thus far the big rumor about the planned SeaWorld Orlando 2020 attraction is that it would be some kind of new coaster. According to Screamscape sources the planned multi-launch coaster may actually be a bigger / faster version of Wave Breaker: The Rescue Coaster, a jet-ski themed coaster experience added to SeaWorld San Antonio in 2017.
As far as location… we're also hearing rumors that this summer may be the last one for the park's Wild Arctic simulator attraction. While the animal exhibit may stay, the aging simulator cabins are said to be on the way out. Once this happens, rumor has it the new coaster may take up some of this space, or repurpose some of the structure for the queue and coaster station, maintenance and launch tunnel experience. The ride would then travel from this area, over the pathways towards the Mango Joe's restaurant, and include portions of the ride track out over the water, just as it does in Texas.
Speaking of which… Screamscape was invited to the opening of Wave Breaker in Texas and you can see the video footage obtained of that ride below to get an idea of what may be in store for SeaWorld Orlando.


(3/22/19) According to this report some of the early permits for whatever attraction SeaWorld Orlando is planning for 2020 have been filed with the city. The permits mention a main building for the attraction, as well as plans to build a locker facility and a share structure over a queue. While nothing has been mentioned about a possible ride system, the existence of a locker facility for the riders suggests that this is either a new thrill coaster, or a water ride, as those are typically the only attractions to warrant such a feature.

(9/27/18) A couple of items about those new 2020 images floating around for SeaWorld Entertainment parks. For starters, a SeaWorld spokesperson did confirm that they are real and were part of an internal company presentation, though in many cases the exact details still have yet to be finalized.
Also, I have to give credit where due... while I was sent copies of these images from several anonymous sources, it seems all the images were originally leaked out on Twitter by @AmusementLeaks first before taking on a life of their own in the 'net like a rabid zombie outbreak. Follow the link to see for yourself.

(9/25/18) See the graphic sent our way from a meeting about SeaWorld Orlando's planned 2020 coaster. As you can see, most of the stats are still to be determined, other than that they want it to be a "Launch coaster" with a 48" height limit and top speed of about 55mph and include airtime and banked turns. Location in the park and if it will have inversions or not are still TBD, but for the most park this does sound like something a little more smaller in scale that Kraken, Manta and Mako.

(9/16/18) Some interesting new rumors are starting to float around regarding the next big project for SeaWorld Orlando. Is true, the early word is that SeaWorld may be planning on adding yet another coaster by 2020, and it may be the park's first launched coaster. Launched coasters within the chain are sort of a mixed bag when it comes to companies used so far, with Manta in San Diego being a Mack Rides coaster, Intamin and Premier Rides behind launched coasters in Tampa, and Premier Rides and Zierer behind the ones in Williamsburg.
So this begs the question aboutt what kind of launched coaster experience would they add to SeaWorld Orlando? We know it wont be another Sky Rocket II clone like Tigris coming to Tampa, but would they go for a more terrain oriented style launched ride from Mack like the San Diego park did? Or might they dive back into the trusted B&M catalog of products once again and perhaps build a launched wing coaster, much like Thunderbird at Holiday World?
Anyone know more?
???? - Sesame Street Dark Ride - Rumor - (4/15/19) I heard an interesting rumor the other day regarding future Sesame Street plans for SeaWorld Orlando now that the new kiddie land is open. According to the rumor the park has drawn up concepts for a couple of different Sesame Street themed dark rides that could be added onto the area, possibly taking over part of the Wild Arctic ride building space (which again, is rumored to be leaving later this year). Given the initial popularity of the Sesame Street themed dark ride that just opened at PortAventura in Spain earlier this month, this concept may gain some traction as a possible future park addition.