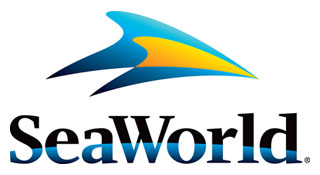 SeaWorld Orlando
Discovery Cove and Aquatica
SeaWorld Parks & Entertainment
---- THE LATEST BUZZ ----
(3/17/17) Construction Update (MORE...)
(3/3/17) SeaWorld Orlando Confirms Dolphin Days will Replace Blue Horizons (MORE...) and Future Attraction Construction Update (MORE...)
(2/20/17) Big Changes Coming Soon and an 2018 Attraction Rumor
(2/16/17) Aquatica Orlando Construction Update (MORE...)
Attraction Rehabs - The following information is not guaranteed to be 100% accurate.
Nothing is known at this time...
Park News - (3/6/17) SeaWorld Orlando has confirmed that the last performance of Blue Horizons will take place on March 31st, before Dolphin Days opens to the public on April 1st.
(3/3/17) As we reported, SeaWorld Orlando confirmed that their Blue Horizons show is coming to an end to be replaced by a new "Dolphin Days" show. The new show will begin starting on April 1st, so it looks like you may have until the end of the month to still catch Blue Horizons one more time.
SeaWorld provided a brief description of the new show experience, "In the new presentation, the audience will learn more about the individual personalities of each Atlantic bottlenose dolphin while witnessing the special bond they share with their trainers. A soaring rainbow of macaws and other tropical birds will also delight guests, uniting the mysteries of the deep oceans with the wonder and beauty of the skies above.
The new Dolphin Days will also present an interactive opportunity for young guests. During each show, one lucky young volunteer will be selected from the audience to learn firsthand from the training team in an up-close encounter with one of the dolphins and a green-winged macaw."
(2/20/17) Interesting news about what's going on at SeaWorld Orlando in the near future has come to my attention this week. For starters, I'm told that the previously announced Flamecraft Bar addition that was announced to be coming to the SeaFire Grill is now either canceled, or put on indefinite hold due to budget concerns. Meanwhile I'm hearing that some interesting story changes may be coming to Journey To Atlantis when it reopens that could more closely tie the attraction into the legend of the Kraken next door, and the story that will be told through the Kraken VR experience this summer.
In other news, I'm hearing that the Blue Horizons show at SeaWorld may also be coming to a close in about 3 weeks time. Look for a new and possibly more education based show called Dolphin Days to replace it soon after. It's worth noting that the same thing happened to the Blue Horizon show in California last year. So if you are a fan of Blue Horizons, see it now while you still can.
(2/16/17) According to the latest video from Midway Mayhem the Taumata Racers slide is starting to be put back together as Orlando's slow season is coming to an end and the busy crowds will soon return.



(1/23/17) SeaWorld Orlando has announced several concerts taking place during the park's Seven Seas Food Festival event.
Feb. 11 - Lynyrd Skynyrd
Feb. 18 - Lee Brice
Feb. 25 - Bill Engvall
Mar. 4 - Styx
Mar. 11 - Justin Moore
Mar. 18 - ZZ Top
Mar. 25 - Phillip Phillips
Apr. 1 - TBA
Apr. 8 - Village People
Apr. 15 - Commodores
Apr. 22 - Oscar D'Leon
Apr. 29 - Olga Taon
May 6 - Grupo Mania
May 13 - TBA
(1/7/17) SeaWorld Orlando announced Friday morning that Tilikum, the killer whale at the heart of the Blackfish film, had passed away earlier that morning. According to Screamscape sources, Tili had been ill for much of the past year, battling a bacterial lung infection with various treatments and at one point in March 2016, the animal care staff began to fear the worst. He was estimated to be approximately 36 years old, and had spent the last 25 years of his life at SeaWorld. He was not caught from the wild by SeaWorld, his first home was actually at Sealand of the Pacific in Canada.
(12/28/16) According to one source the racer slide being worked on at Aquatica was discoveryed to have had a few hairline cracks in the fiberglass in need of repair and was also in need to have the "gel coat" repaired and restored.
(12/27/16) I'm not quite sure what is going on but Midway Mania reports that Aquatica's Taumata Racer Slide has been partially removed for some reason. The top enclosed half of the racer slides are still in place, but thee finale open-air downhill drops to the finish is what has been removed for some reason. Anyone know what's going on?


(12/10/16) According to an update from the Orlando Sentinel some interesting cutbacks and changes have been happening at SeaWorld Orlando lately that might affect your visit. According to the article the high divers are no longer performing in the park's Blue Horizons show, the SkyTower is now scheduled to be closed for the next several months, and Antarctica: Empire of the Penguin now appears as if it may only be running on weekends unless the park is expecting peak crowds.
The weekday closure of Antarctica seems a bit strange as the park opened it as a major new attraction with a major ride experience just three years ago. My first thought was that maybe the weekday closures may have more to do with the cuts to education and animal care staffing numbers at the park, but according to the Sentinel the walk-through animation portion of the attraction is actually still open on those days.
As for the the rest… they have also confirmed that the annual transformation of Wild Arctic into a temporary Polar Express attraction will not be happening this season, and you can also expect the SkyTower to remain closed until Easter. In a previous Screamscape report it was said to have been struck by lightning back in the fall and was closed at that time, though there were reports around Halloween from park guests who saw it making test runs up and down the tower at that time, though it wasn't rotating.
2017 - Kraken VR and Other New Additions - (3/17/17) Midway Mayhem dropped by SeaWorld Orlando to check on the Journey To Atlantis rehab progress, work on the new Dolphin Nursery, and see what construction markers they could find for the rumored 2018 water ride project in the sea garden area. Check it out below.



(1/31/17) WildGravityTravels checks in with us this week from SeaWorld Orlando , with some new progress photos of the work taking place to the Dolphin Nursery project and a quick look at Journey To Atlantis while under rehab.
(10/14/16) Screamscape sources tell us that they believe SeaWorld may indeed be working with the same group who hard installed the VR system into Galactica at Alton Towers, and the description of the hardware coming to Kraken VR seems to match what they used in the UK. Of course, if the rumors are true, Kraken VR may actually try to add some additional pluses to the experience that will take the form the installation of some basic 4D Theater style effects to enhance the experience even more. I'm not sure exactly what form these will take, but I'd guess it would be difficult to install most of those kind of things on a coaster train, and they may not be effective when speeding along through high-g inversions. Though perhaps mounting some hardware near the track could be effective, especially in those moments when Kraken dives through a trench or into the below-water tunnel near the end. I guess we'll have to wait and see.
(10/10/16) Screamscape has received some good feedback from CWMania about how Alton Tower's hard-installed their VR system on Galactica earlier this year. As noted, the Galactica system includes both audio and visual and was reported to be the best example of a VR enhancement added to a coaster they had seen to date. Best of all, the VR system was contained in a small pouch like bag attached to the bottom of the OTS restraint bar, and there was no problem in leaving it in the pouch if you did not want to use it. With the system already installed onto the coaster itself, it seems to solve many of the extended delay issues other parks have had with their systems so far this year, and the park was able to run 3-trains on Galactica with minimal delays, allowing for staff to perform a quick wipe-down and reset of the units between each ride for the next load of guests.
So if SeaWorld follows this system as their example of how they want to install VR onto Kraken, the transition may be a good one indeed.
(10/6/16) Screamscape has been told that the Kraken VR experience will indeed include audio as part of the experience.
(10/4/16) The concept of having a VR system tethered to a coaster train actually isn't new for the Kraken VR enhancement. Alton Tower's Galactica flying coaster VR system launched this exact same thing earlier this year, and unlike the other systems we've seen so far, it actually includes a custom made strap system that encloses both a Samsung Gear VR headset as well as audio headphones for a complete sight and sound experience. I don't think the subject of audio was touched upon for Kraken VR, but I'm kind of hoping they do go the extra mile and include an on-ride audio, as silent VR just looks kind of weird to me.
(10/1/16) SeaWorld Orlando responded back with some extra information about their new Kraken VR system coming in 2017. When we questioned how they would be handling the issue of cleaning the equipment between riders if it was mounted to the train itself:
"Having the VR headgear integrated into the seat both mechanically and electronically not only provides a more reliable synchronization to the ride experience, but offers our Ambassadors easy access to sanitize the headsets after each and every ride cycle. The Kraken station is also being modified allowing for more ambassador positions to assist guests as they load the train and prepare for the VR experience on Kraken."
Screamscape also asked about what would happen if a guest did not wish to partake in the VR experience, either because they found it cumbersome, clausterbobic, or just simply wanted to opt for the pure traditional roller coaster experience:
"Guests that do not wish to use the VR Experience can still enjoy Kraken as they always have by simply leaving the VR headset in a secure pouch attached to the coaster seat."
So there you have it… now we just have to wait and see how this turns out.
(9/29/16) While SeaWorld Orlando confirmed all the rumors about the VR experience being added to their fantastic Kraken roller coaster, there was some extra news that did concern me a bit. In the announcement they mentioned that the plan was to add the VR gear to the Kraken on a full time basis, which has led to many Screamscape readers to question if the option to enjoy the traditional ride experience, minus the VR headgear, would still be possible for those who don't like, or don't care for the VR enhancement.
According to the official park description of the Kraken Virtual Reality (VR) Roller Coaster experience, "Guests will embark on a deep sea mission alongside sea creatures inspired by extinct and legendary animals of the past, including the mighty Kraken. A custom digital overlay with uniquely designed headsets, fully integrated both mechanically and electronically into the coaster train delivers a new one-of-a-kind adventure. The addition of VR to this fan-favorite brings a new level of excitement and interest in Kraken, giving guests the opportunity to experience the coaster in a completely new way."
While the idea of adding the system to the ride sounded good as a way to speed up the loading issues that have been the biggest complaint so far about similar installations at other parks, the simple truth is that the headgear needs to be cleaned and sterilized after each use, plus the units do require recharging as well to keep everything up and running. With that in mind, I'm not sure exactly what SeaWorld was planning on changing or attaching to the trains that could possibly speed up this process. From the sound of things, the hardware being used may not be the same Samsung based VR Gear system we've seen before, and perhaps if the headgear is attached to the train, it could perhaps just quick-lock into some kind of head-band the riders can put on and properly fit to their head while in the queue before being loaded onto the train, with power to the headgear coming from a battery built into the train itself.
I've reached out to the park for some clarification on these issues, but have not yet heard back.
Also in 2017 some other new experiences and additions are coming soon, including the new Kraken VR Coaster experience, which you can read all about by clicking here. Other new additions include an updated and more interactive Dolphin Nursery attraction. It will offer, "Large-scale acrylic windows will offer up close viewing, including multiple levels to give kids a face-to-face perspective with dolphin calves. New slide out areas and lifting floor will also allow for easier access to mom and baby for the veterinary and animal care teams. The next generation of multi-purpose digital displays will allowSeaWorld educators to share information about dolphin behavior, biology and conservation with our guests by interacting with video from the team's educational and animal care content."
Starting in late 2016 however the park will welcome Rudolph The Red-Nosed Reindeer & Friends to the park. "Beloved Christmas character Rudolph the Red-Nosed Reindeer and friends, including Clarice, Bumble, the Abominable Snow Monster and Yukon Cornelius, and Rudolph themed attractions will be making their debut as part of the 2016 Christmas Celebration™ at SeaWorldOrlando." Look for them all to return for Christmas 2017 as well, with additional Rudolph themed experiences.
In February 2017 the park will host the Seven Seas Festival, a popular music and food event that will be expanded to run over a total of 14 weekends in 2017, offering food items inspired by the food and of Asia, the Caribbean, South America and the Mediterranean. Plus the beer, offering a variety of international, local and seasonal craft brews on tap.
The park's popular SeaFire Grill theme will be expanded with the addition to the new Flamecraft Bar in Summer 2017, adding a new dining location along the waterfront area, as well as a place to sit and enjoy a beverage, featuring 16 seasonal craft brews and a new menu.
Also the park will have a new way to end your day in Summer 2017 with the launch of Electric Ocean, a new end-of-day spectacle event. "As the sun goes down, the lights and energy go up, offering guests a different kind of fun after dark. The ocean comes to life with bioluminescent lighting, music and pathway entertainment, immersing guests in a glowing sea of wonder."
SeaWorld will also offer a new show in the Nautilus Theater for Summer 2017, starting Memorial Day weekend. Details about this new experience will be released at a future date, but I wonder if this has anything to do with that "bubble show" rumor I reported on not too long ago.

(9/27/16) While the SeaWorld parks are set to make official announcements about they have in store for 2017 sometime on Tuesday, most of the information has already been released in the weeks (and months) prior in one form or another, so very little should be surprising. USA Today however looks like they got an early exclusive on the complete run-down, where they confirm that Kraken will be adding VR headgear sometime in 2017 where riders will get a close-up introduction to the legendary Kraken. They also confirm that unlike other VR Coaster installations that we've seen this past year they are attempting to integrate the gear into the trains themselves somehow in order to speed up the load-time issues that have come along with the VR enhancement elsewhere.
They also mention that the Orlando park will also modify the Dolphin Nursery area with bigger windows, slide-outs and underwater camera feeds to help guests see them better.
(9/9/16) Screamscape sources tell us that SeaWorld Orlando may be planning to add their own VR Coaster enhancement experiences sometime in 2017 to the park's Kraken (B&M Floorless) roller coaster. If the rumor is true, the theme of the VR experience will actually be an encounter with the mythical Kraken beast that the ride is themed after which could prove to be a very cool experience.
What else may be new in 2017? I don't know the details but some kind of new show described as a "Bubble Show" may also be in the works. I'm not sure if this is more of a large scale bubble display kind of thing, or just a performer on a stage who can make funny shapes bubbles with smoke in them. Anyone know more?
One more thing work mentioning... and this will affect guests sooner than the rest, but I'm also hearing that Journey to Atlantis will likely close down for an extended rehab in late 2016 and remain closed until sometime in February 2017. Time to get your JTA fix in now while it's still warm.
2018 - Sea Rescue Ride - Planning - (3/6/17) A new photo update from SeaWorld Orlando has been posted to OrlandoParkNews this week, showing off general images from all around the park during the Seven Seas Food Festival, but a few specific images are why I'm calling attention to this. Jump ahead to Page 3 where they venture over to the Sea Garden area half way down the page and have posted photos of those survey markings that I mentioned were now to be found in the area, as it will soon become home to a new river raft ride themed to Sea Rescue.
(2/20/17) Screamscape sources tell us that the next major new attraction coming to the park in 2018 will be given a "Sea Rescue" theme. According to the rumor the attraction hardware will be a rapids style ride attraction, and the first survey markers for it are said to be visible near the Passholder Lounge area if you look hard enough. Anyone want to go hunt them down and report back?
This is an interesting new development as it seems they have dropped the previously proposed Sea Rescue themed dry dark ride (see below) in favor of a new water ride.
(4/14/16) With Mako opening in 2016, I'm told that the next BIG capital project for the park wont happen until 2018, With the Dolphin Cove rumored to close for a big rehab from late 2016 to mid 2017, one rumor claims that the Sea Rescue themed dark ride concept could begin construction soon after on this side of the park for a possible 2018 opening, as the ride's theme would tie into the Dolphin exhibit as well as the Manatee Rescue area just beyond.
(11/10/15) The latest updates from the SeaWorld presentation go into more detail about what they have planned to happen at SeaWorld Orlando. For starters they have teamed with the Evans hotel company to both look into ideas to build hotels as well as buy existing properties and have Evans manage it for them at their various parks. In Orlando, I would say both ideas could be possible given the number of existing hotels nearby as well as space available to build upon on property they already own.


Panasonic has also signed on to be a major corporate sponsor with the parks going forward. Another deal was also signed to bring the Rudolph the Red Nosed Reindeer characters to the parks starting by Christmas 2016. With this in mind, I would assume that 2015 will be your last year to ride The Polar Express version of Wild Arctic.
Not a lot of hard detail was given about the future beyond here, though there was something mentioned about swapping the order of their existing plans around for major and minor new attractions for the park. One idea mentioned was a Sea Rescue themed dark ride experience. A similar concept was also mentioned for the San Diego park in 2017.

2019 - Orca Encounter - Planned - (3/17/16) SeaWorld has announced that starting today they will end their Orca / Killer Whale breeding program, and that the animals currently in the park's care will be the last generation of orcas at the SeaWorld parks. They did note that at least one of the whales, Takara, is currently pregnant, so there will be at least one more baby to be born, keeping in mind that they have a gestation cycle of 17-18 months.
SeaWorld also announced that their new "Orca Encounter" program that will see the park's current theatrical style show in San Diego transformed in 2017 into an educational experience focused on enrichment, exercise, education and conservation, will be followed by similar updates of the facilities at the San Antonio park (assuming in 2018) and then the Orlando park by 2019.
SeaWorld also announced today a broad new partnership with the Humane Society of the United States (HSUS) to protect our oceans and the animals that call them home. The company is committing to educating its more than 20 million annual visitors on animal welfare and conservation issues through interpretative programs at the parks and expanded advocacy for wild whales, seals, and other marine creatures.
"We are pleased to join with HSUS on the significant issues facing marine mammals and their ocean homes," said Joel Manby. "The work done by zoological facilities like SeaWorld is critical for the protection of animals in the wild, especially marine mammals. To that end, SeaWorld has committed $50 million over the next five years to be the world's leading marine animal rescue organization, to advocate for an end to the commercial killing of whales and seals and an end to shark finning."