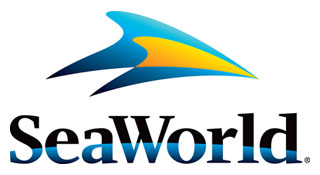 SeaWorld Orlando
Discovery Cove and Aquatica
SeaWorld Parks & Entertainment

---- THE LATEST BUZZ ----
(10/22/19) Ice Breaker Track Photos (MORE...)
(9/13/19) SeaWorld Orlando adding Ice Breaker Coaster in 2020 (MORE...)
(9/4/19) 2020 Coaster Construction Update (MORE...)
(8/10/19) Free beverage offer for limtied time (MORE...)

Park News - (8/10/19) SeaWorld Orlando and Aquatica are now offering guests special free beverages. According to a press release from the park, now through Sept. 2, 2019 guests age 21+ with ID can get one free 14oz beer at either park, and guests younger than 21 or those who do not want beer, can also get one free 12oz fruit punch or lemonade. The free drink offer can be redeemed at The Patio Bar at Mama's Pretzel Kitchen at SeaWorld and at Ke-Re's Bar at Aquatica.

(8/6/19) SeaWorld Orlando has announced they will host Thrill Fest Ride Night on August 16th with extended park hours to celebrate National Roller Coaster Day. Included with park admission, guests can ride Manta, Mako, Kraken, Infinity Falls and Journey To Atlantis until 11pm. There will also be a limited availability 'Coaster Tech Talk' tour that includes a visit to the Mako "coaster house" which is limited to the first 50 guests in each tour, offered at 1pm and 2:30pm (sign up at the Mako Gift Shop). BOGO drinks will be offered until 11pm as part of a Happy Hour promotion at the Waterway Grill and Flamecraft Bar on that day, and a special coaster photo package will be offered giving you 5 on-ride photos for just $20.

(7/18/19) SeaWorld Orlando has announced a surprise four-weekend concert series for the park starting on July 20, along with a limited time return of the Fun Card. The Fun Card is a cheap option to get unlimited admission to the park throughout the rest of 2019 at a price that is less than the cost of a full one-day admission to the park: $79.99. You can also buy a two-park Fun Card to get admission to SeaWorld Orlando and Aquatica for $99.99. Plus no blackout days, so you can take advantage of all the festivals and concerts as well for the rest of the year. Speaking of which, here is the new concert schedule:
July 20-21 - Colt Ford
July 27-28 - Vertical Horizon
Aug. 3-4 - Jefferson Starship
Aug. 10-11 - Blood, Sweat and Tears

(5/13/19) SeaWorld Orlando reports that "Free Beer" is back all summer long at the time. Starting May 25 through Sept. 2, from 10:30 am to one-hour before park close, guests of age can get one free 14-oz domestic beer at Mama's Pretzel Kitchen Patio Bar per day. SeaWorld Orlando passholders can also get a preview of the Free Beer program starting on May 10.
Park guests can also enjoy a Happy Hour (4pm) BOGO drink offer on beer, wine and select cocktails at Flamecraft Bar, Shark's Underwater Grill Bar and Waterway Grill Bar, from May 10 through Sept. 2.

(1/30/19) The SeaWorld family is in mourning this week after the sudden and unexplained death of a killer whale at the Orlando park. Kayla was 30 years old when she passed away on Monday, following the sudden onset problems late Saturday afternoon when she began showing visible "signs of discomfort". Vets were called in to examine and try to treat the issue around-the-clock right away, but the condition only worsened by Sunday.

2019 - KareKare Curl - (10/8/18) Aquatica Orlando will open a new waterslide for the 2019 season called KareKare Curl that will drop sliders in two passenger tubes down a large hill before flying up into a massive zero gravity wall element for a moment of weightlessness before plunging back down to the bottom.

(8/8/18) According to the local news SeaWorld Orlando has filed paperwork that indicates a new attraction is on the way to Aquatica for the 2019 season, labeled as "AQO Project 2019". They say the location of the project will be in an area "southwest of the existing beach area, west of an existing slide attraction, north of an existing employee entrance roadway." Based on the location, it sounds like the new attraction will go next to the Omaka Rocka splashdown pool area.

2019 - Sesame Street - (4/4/19) I'm a few days late on this, but Screamscape was invited to check out the new Sesame Street land now open at SeaWorld Orlando and we sent our local guy Keith to check it out. You can read his review below:
SeaWorld Orlando debuted their new Sesame Street area this week and it is very impressive. Sesame Street is celebrating 50 years this year and so pretty much anyone has grown up watching the beloved show and characters. The store and the merchandise are incredible. The store is based on Mr. Hooper's storefront, and the main part is the back room that is warehouse themed. The merchandise assortment is massive and is an attraction in of itself. The back half of the building is themed to a Broadway theater back room where there will be meet and greet and photo opportunities with your favorite characters like Elmo and Cookie Monster. Outside the building are interactive spots all over where kids of all ages can tap their interactive wands to specially marked icons and see a wide variety of special effects take place. Big Bird's nest is featured with story time each day outside of Abby's flower garden which is themed extensively and very sensory friendly. Daily, park guests will be able to see the Sesame Street parade, where in Disney and Universal fashion, the parade makes a show stop where kids can come out and dance in the street with their favorite characters. All the rides in the previous Shamu's Happy Harbor have been replaced or re-themed to Sesame Street characters and offer a wide variety of rides. Sea World has also built a new playground area and a water splash pad as well. The only area of concern is that there is not a lot of shade which will make it very hot in the Summer sun, and will also not provide a lot of rain shelter during the rainy Summer season, so be sure to pack your umbrella and plenty of sunscreen! The food offerings are very kid friendly and range from a variety of cheese sandwiches and chicken tenders to kid-friendly fruit smoothies served from food trucks in a roadside park setting. This is sure to be a hit with park guests and will easily be a favorite hot spot for local Floridians to bring their kids time and time again in a relaxing fun atmosphere.
Thanks to Keith for checking it out for us, and check out the pictures below.




(3/22/19) While we hope to see a more updated version of what the Sesame Street land at SeaWorld Orlando looks like next week, our friends at BlooLoop have posted a detailed article about what we can expect to find when Sesame Street opens.

(3/8/19) SeaWorld Orlando has confirmed that the new Sesame Street land will open to guests on March 27th.

(2/1/19) I'm a little late with this post as the information got misplaced, but SeaWorld Orlando was kind enough to invite someone from Screamscape out to check on the progress of the Sesame Street land coming to the park last week:
"Sesame Street is coming to SeaWorld Orlando Spring 2019. You will be able to meet some of your favorite furry friends like Elmo, Abby Cadabby, and Cookie Monster. Right down the middle of Sesame Street there will be a daily parade that goes by all your favorite Sesame Street landmarks like the 123 stoop, Mr. Hooper's, Big Bird's nest, the community center, the newsstand, and the subway. There will be two new food trucks in the area with a new wet play area called Rubber Ducky Water Works, and a dry playground area called Count Around Playground. Inside the buildings will be the retail area that will start out with Mr. Hooper's store and backroom that will wrap around into a green screen photo experience that will be themed to a Broadway theater. The rest of the area will feature all new lay-overs of the existing children's rides including Super Grover's Box Car Derby ( Roller Coaster), Abby's Flower Tower, Cookie Drop, Elmo's Choo Choo Train, and Big Bird's Whirl and Twirl Nest."

(1/15/19) SeaWorld Orlando will put on a rare parade performance in 2019 starting this Spring with the new Sesame Street Parade as part of a ramp-up of new Sesame Street themed offerings. Visit the article at Behind the Thrills to see a bit more.

(12/20/18) A new construction update for the upcoming Sesame Street land has been posted to OrlandoParkNews this week. As they point out, most of the old rides that are being kept have yet to any work done to them yet to give them a new Sesame Street theme. For now construction crews are focused on getting the new themed buildings and structures up.

(11/24/18) A new construction update from SeaWorld Orlando posted to OrlandoParksNews this week shows off the progress on the Sesame Street land construction as well as a look around the still closed Dolphin Cove area that is being refurbished.

(11/8/18) Going into a bit more details about SeaWorld's new Sesame Street area, we've got the list of six ride names and descriptions for the land.
Abby's Flower Tower - Pick a flower pot and up, up, up you go! Spin around high above the ground while you get a magical view of Sesame Street at SeaWorld.
Slimey's Slider - Slide and glide as you rock and whirl through Oscar's treasured compost collection for a grouchy good time.
Super Grover's Box Car Derby - Get ready… get set… Super Grover's great box car race is about to begin! This family-friendly coaster is full of fun hills, big turns and mini-dives. It's the perfect first steel rollercoaster for kids and adults.
Cookie Drop - Cookie Monster dropped his cookies! Laugh your way up and down on this crumbly, crazy, family-friendly vertical drop ride.
Elmo's Choo Choo Train - All Aboard! Help Elmo find some of his favourite things in nature during this bell-ringing, horn-honking train ride.
Big Bird's Twirl 'n' Whirl - There's no napping in these nests. Get ready to twirl and whirl in your very own nest on this family favorite tea cup ride with Big Bird.

(10/10/18) You can take a look at the current progress of the new Sesame Street Land posted to TouringCentralFlorida this week, which includes a look at the logos and names for the six rides that will be part of the new land. One of these will be Super Grover's Box Car Derby, which is expected to be the new name and theme for the old Shamu Express coaster.

(9/25/18) SeaWorld Orlando has set October 4th as the date when they will be hosting a media event at the park to discuss future plans. The park will also be using that date to allow those guests to ride Infinity Falls for the first time as well. It is likely there may be a little soft-opening to the public in the week or two ahead of this event if the ride is ready, just to work out all the kinds, so keep your eyes open.
As for the big announcement... I'm guessing we'll get more details about their plans for the new Sesame Street themed area replacing Shamu's Happy Harbor, but I get the feeling there may be even more pots on the stove, with more goodies to talk about, so stay tuned!

(8/6/18) According to a new construction picture posted on Twitter, steel is now rising at the Sesame Street Land site at SeaWorld Orlando.


(7/28/18) A new aerial photo on Twitter shows off the current status of the new Sesame Street area coming to SeaWorld Orlando in 2019. In addition to the removal of all of the old Shamu's Happy Harbor attractions that used to sit right by the main pathway behind Shamu Stadium, it looks like they dug a bit of a hole where the huge net-climb structure used to sit. Also if you look in the background, it appears some new clearing is taking place in the background as well, a small site sitting between the park's employee roadway and the entrance to the park's parking lot.

(5/9/18) SeaWorld Orlando confirmed that the rumored Sesame Street Land will be coming to the park in Spring 2019. Based on the concept artwork released, it looks like they will be building some of the iconic Sesame Street looking buildings in the land, allowing guests to visit Abby's garden, visit Mr. Hooper's store as well as encounter many of their favorite characters. The land will also feature a small collection of rides as well as wet and dry interactive play areas.
(4/30/18) With the center of Happy Harbor now walled off for construction and work to take down most of the attractions within begun, the latest park map from SeaWorld Orlando also reflect this along with the text, "New Attraction Coming in 2019". So while they have yet to mention the Sesame Street name along with this project, the timeline is now clear.
(4/10/18) The latest news from SeaWorld Orlando posted over the weekend was that the operators working the Shamu Express family coaster on Sunday were telling all guests as they unloaded that Sunday was the last day for the ride. According to the plans uncovered back in February, the coaster didn't look like it was going anywhere, but I imagine they are closing it down to have the trains re-themed as something Sesame Street themed along time to add some Sesame themeing to the area. We also heard an unconfirmed report that the Sunday may have also been the last day for the kiddie train ride, which looked like it may be getting expanded on those same plans.
With the coaster closing now, rather than wait until the busy summer season is over, I can only guess that perhaps the timeline to add this new Sesame Street themed land may have jumped ahead for a Summer 2019 opening date, which means the rest of Shamu's Happy Harbor will likely begin to close down to allow work to begin over the next couple months... with all of it likely to close by early August.

(2/7/18) Is SeaWorld preparing to move ahead with their plans to convert Shamu's Happy Harbor into a new Sesame Street themed kids area? Back in mid 2017 the company revealed that this was their long-term goal, claiming it would happen no later Fall 2022. Now a new report posted to Touring Central Florida takes a look at some new planning documents from the park that seem to show a bit about how Shamu's Happy Harbor will be changed.
From the look of things the giant net climb structure will be removed along with the Fun Ship and water play area. The current kiddie train appears that it may be moved to a new location and possibly given a new layout, and the batch of rides added in the last decade, like the Shamu Express coaster, appears to be staying, though I would imagine it would probably get new themed trains to reflect the Sesame Street theme. Nothing has been updated yet as to when work may begin in the area, but if they plans are being discovered now, this project may be happening sooner than later.
(5/19/17) As part of an announcement about an extended agreement between SeaWorld Entertainment and Sesame Workshop, they revealed that SeaWorld Orlando would become home to a new Sesame Street themed land no later than Fall 2022. No further details were given at this time.
2020 - Ice Breaker - (10/22/19) A reader went by Discovery Cove the other day and spotted the orange Ice Breaker coaster tracks being delivered and sent in a couple of pictures for everyone to enjoy.





(9/13/19) Ice Breaker is coming to SeaWorld Orlando in 2020, a new and unique launched coaster experience from Premier Rides. Ice Breaker will be a quadruple launch coaster, featuring backwards and forwards launches as soon as the train leaves the station and slides-over onto the launch track. Ice Breaker will launch backwards up a 93 foot beyond-vertical 100ļ spike track before shooting forward for the last time at 52mph up and over a hill and into a series of high-speed twists and camelback hills before coming back to the station.




(9/4/19) Some great new photos of the new coaster construction site at SeaWorld Orlando can be found over at Midway Mayhem's instagram this week. Be sure to scroll sideways through the images, as there are ten different photos in this post, including our first look at the new orange coaster track that has arrived in a storage area.
Speaking of the track… the style is a little unusual and I'm having difficulty in matching it up with any other built by the various designers. Anyone recognize who's track style this is?

(7/29/19) Coaster Kings has posted a new construction update from SeaWorld Orlando this week, looking into the construction site that was the former hillside and pathway between Shamu Stadium and Mango Joes, which is now a giant mud-hole. Looks like they are digging a bit hole in particular near Shamu Stadium for a large support footer location which I assume will be for the reverse spike track. Things are moving quickly at this point, so this is definitely something to keep an eye on when visiting the park.

(6/7/19) A group of three photos posted to Instagram show that work walls have gone up alongside the lake and Mango Joe's at SeaWorld Orlando to make way for the park's 2020 coaster project.
While the teaser hints that this will have some kind of article theme, CoasterKings posted a leaked layout awhile back that places the ride and station between the Mango Joes building and the lake. Even more interesting is the layout appears to show a loading station where the train will then slide sideways onto what may be a shuttle launch track, where it will move forward towards a large hill or top-hat style element, roll back through the launch-zone to increase speed and rise up a giant spike, and then fall forward again to hit top speed and blast through into the rest of the ride's compact layout that appears to be bunched up entirely between here and the nearby entrance to Bayside Stadium.
A close up look at the station building seems to show positions for a three car train, each car with 3 rows, which matches up with the same train design Premier Rides used on Tigris, Electric Eel and Tempesto for other parks in the chain.
While I don't recall Premier Rides creating anything with quite this same transfer / launch track combo before, the design does seem to almost borrow the concept from the Operation Enterprise coaster from Mack that opened at Movie Park Germany in 2017. (Click here to see a POV on how that one looks)


(6/1/19) SeaWorld Orlando just dropped a bit of a bomb on us all with a surprise teaser about the park's 2020 project, which has long been rumored to be a new coaster. We've been thinking for a while that it would likely be another Jet Ski themed launched rescue coaster like the one they added to the Texas park last year.
But after watching this teaser, I'm having second thoughts about all that… this one seems to have a very cold arctic theme to it, gives the impression that it could have a launch, and mentions "plunging thrills" and "predatory heights" while giving a good impersonation of an Assassin's Creed style dive from the top of an arctic cliff to the icy waters below.
As I previously mentioned, our sources had mentioned that this summer was expected to be the last for the park's Wild Arctic attraction, along with the rumor while the animal exhibit may stay, the simulator attraction space could be repurposed to be used for some of the 2020 coaster. Maybe just a themed queue… maybe a station… maybe even some icy caverns and a launch tunnel perhaps? We shall soon see…
I suppose the next question is to wonder who might be building this coaster for SeaWorld. The one company who is most likely not behind it is B&M, the company who built Kraken, Manta and Mako for SeaWorld Orlando, as B&M already has a confirmed coaster going to SeaWorld San Diego in 2020. With Intamin said to be behind the next two coasters opening at Universal Orlando (Hagrid and the Jurassic one now starting construction) I'm not so sure they might be behind this one at SeaWorld. While there are still many other possibilities the best two could be either Premier Rides or Mack Rides. Premier has just finished building their third launched coaster for the company with the opening of Tigris at Busch Gardens Tampa, while Mack Rides was selected to build the launched family coaster version of Mantis at SeaWorld San Diego. Mack Rides is no stranger to the SeaWorld parks however, as they also built all three of the Journey To Atlantis attractions and just finished a track rebuild of the San Diego version that just reopened this week. Long Shot… maybe Zierer, who was behind the Verbolten coaster at Busch Gardens Tampa which features launches as well as a themed freefall track. Zierer was also behind the two Shamu Express family coasters but hasn't built a coaster for the company since Verbolten opened in 2012.


(4/14/19) Thus far the big rumor about the planned SeaWorld Orlando 2020 attraction is that it would be some kind of new coaster. According to Screamscape sources the planned multi-launch coaster may actually be a bigger / faster version of Wave Breaker: The Rescue Coaster, a jet-ski themed coaster experience added to SeaWorld San Antonio in 2017.
As far as location… we're also hearing rumors that this summer may be the last one for the park's Wild Arctic simulator attraction. While the animal exhibit may stay, the aging simulator cabins are said to be on the way out. Once this happens, rumor has it the new coaster may take up some of this space, or repurpose some of the structure for the queue and coaster station, maintenance and launch tunnel experience. The ride would then travel from this area, over the pathways towards the Mango Joe's restaurant, and include portions of the ride track out over the water, just as it does in Texas.
Speaking of which… Screamscape was invited to the opening of Wave Breaker in Texas and you can see the video footage obtained of that ride below to get an idea of what may be in store for SeaWorld Orlando.


(3/22/19) According to this report some of the early permits for whatever attraction SeaWorld Orlando is planning for 2020 have been filed with the city. The permits mention a main building for the attraction, as well as plans to build a locker facility and a share structure over a queue. While nothing has been mentioned about a possible ride system, the existence of a locker facility for the riders suggests that this is either a new thrill coaster, or a water ride, as those are typically the only attractions to warrant such a feature.

(9/27/18) A couple of items about those new 2020 images floating around for SeaWorld Entertainment parks. For starters, a SeaWorld spokesperson did confirm that they are real and were part of an internal company presentation, though in many cases the exact details still have yet to be finalized.
Also, I have to give credit where due... while I was sent copies of these images from several anonymous sources, it seems all the images were originally leaked out on Twitter by @AmusementLeaks first before taking on a life of their own in the 'net like a rabid zombie outbreak. Follow the link to see for yourself.

(9/25/18) See the graphic sent our way from a meeting about SeaWorld Orlando's planned 2020 coaster. As you can see, most of the stats are still to be determined, other than that they want it to be a "Launch coaster" with a 48" height limit and top speed of about 55mph and include airtime and banked turns. Location in the park and if it will have inversions or not are still TBD, but for the most park this does sound like something a little more smaller in scale that Kraken, Manta and Mako.

(9/16/18) Some interesting new rumors are starting to float around regarding the next big project for SeaWorld Orlando. Is true, the early word is that SeaWorld may be planning on adding yet another coaster by 2020, and it may be the park's first launched coaster. Launched coasters within the chain are sort of a mixed bag when it comes to companies used so far, with Manta in San Diego being a Mack Rides coaster, Intamin and Premier Rides behind launched coasters in Tampa, and Premier Rides and Zierer behind the ones in Williamsburg.
So this begs the question aboutt what kind of launched coaster experience would they add to SeaWorld Orlando? We know it wont be another Sky Rocket II clone like Tigris coming to Tampa, but would they go for a more terrain oriented style launched ride from Mack like the San Diego park did? Or might they dive back into the trusted B&M catalog of products once again and perhaps build a launched wing coaster, much like Thunderbird at Holiday World?
Anyone know more?
???? - Sesame Street Dark Ride - Rumor - (4/15/19) I heard an interesting rumor the other day regarding future Sesame Street plans for SeaWorld Orlando now that the new kiddie land is open. According to the rumor the park has drawn up concepts for a couple of different Sesame Street themed dark rides that could be added onto the area, possibly taking over part of the Wild Arctic ride building space (which again, is rumored to be leaving later this year). Given the initial popularity of the Sesame Street themed dark ride that just opened at PortAventura in Spain earlier this month, this concept may gain some traction as a possible future park addition.
???? - Flying Theater - Rumor - (4/26/19) OrlandoWeekly is hearing that the long-term plan to replace Wild Arctic at SeaWorld Orlando may be replace the attraction's aging simulator fleet with a new modern Flying Theater style attraction at some point down the line. With the San Diego park also looking to replace their attraction sooner than later, I do have to wonder if the California park might get the Flying Theater first.
???? - Orca Encounter - Planned - (11/2/18) According to a translation of this Brazilian article about SeaWorld Orlando, a SeaWorld Orlando rep confirmed that the park's One Ocean killer whale show will continue throughout 2019, rather than be replaced by a purely educational based show, like what was done at the San Diego park. What happens in 2020 has yet to be determined however.

(7/23/18) While the Shamu Show at the San Diego park was turned into an education only show and the stage set transformed dramatically for 2017, thus far there has been no indication that SeaWorld is still planning on going forward with similar plans to do the same to the killer whale stadiums in San Antonio or Orlando just yet.
(1/18/18) I'm told that an Orca Protection Act bill is being worked through the Florida Senate currently that is said to be similar in nature to the one already passed in California and is obviously something being put on the books specifically with SeaWorld in mind.
According to the text of the bill, which hopes to take effect by July 1, 2018, any orca located in the state of Florida as of July 1, 2018 may continue to he held in captivity for entertainment purposes until Dec. 31, 2019... but thereafter it may only be used "for educational presentations only."
While SeaWorld Orlando has yet to put any kind of real timeline down on paper as to when the current Shamu show will end and the new educational only Orca Encounter presentation format will take over, it looks like the state is effectively giving them a deadline to make it happen.
(3/17/16) SeaWorld has announced that starting today they will end their Orca / Killer Whale breeding program, and that the animals currently in the park's care will be the last generation of orcas at the SeaWorld parks. They did note that at least one of the whales, Takara, is currently pregnant, so there will be at least one more baby to be born, keeping in mind that they have a gestation cycle of 17-18 months.
SeaWorld also announced that their new "Orca Encounter" program that will see the park's current theatrical style show in San Diego transformed in 2017 into an educational experience focused on enrichment, exercise, education and conservation, will be followed by similar updates of the facilities at the San Antonio park (assuming in 2018) and then the Orlando park by 2019.
SeaWorld also announced today a broad new partnership with the Humane Society of the United States (HSUS) to protect our oceans and the animals that call them home. The company is committing to educating its more than 20 million annual visitors on animal welfare and conservation issues through interpretative programs at the parks and expanded advocacy for wild whales, seals, and other marine creatures.
"We are pleased to join with HSUS on the significant issues facing marine mammals and their ocean homes," said Joel Manby. "The work done by zoological facilities like SeaWorld is critical for the protection of animals in the wild, especially marine mammals. To that end, SeaWorld has committed $50 million over the next five years to be the world's leading marine animal rescue organization, to advocate for an end to the commercial killing of whales and seals and an end to shark finning."