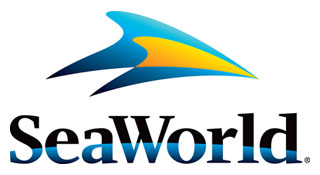 SeaWorld Orlando
Discovery Cove and Aquatica
SeaWorld Parks & Entertainment
---- THE LATEST BUZZ ----
(8/30/20) SeaWorld Orlando's Antarctica Ride Oddly Closed and Silent (MORE...)
(8/29/20) Discovery Cove Offering Special Deal To Florida Residents (MORE...)
(8/25/20) SeaWorld Orlando and Aquatica Going Back To Daily Operations For Now (MORE...)
(8/16/20) SeaWorld Orlando Expands Schedule for Electric Ocean Remix (MORE...)
Park News - (8/30/20) A reader brought it to my attention that the Antarctica ride at SeaWorld Orlando seems to have been closed ever since the park reopened from the COVID-19 shutdown. It isn't alone, as the park has also kept the Skytower and Wild Arctic attractions closed as well. Extended closures are nothing new for the Skytower, but the tight enclosed nature of the cabin does make sense if they are keeping it closed for that reason. Wild Arctic being closed is also timely, as just before the COVID-shutdowns the California park closed their version of Wild Arctic for good in mid January 2020, meaning that the Florida version (which is older) was also quicking racing toward its own inevitable EOL date.
But Antarctica is still a fairly new attraction, having just opened in 2013, and with a heavy duty air conditioning system running non-stop in the building to keep things chilled to frigid temperatures for the Penguins inside, you know that the air inside is constantly being cycled and cleaned by filtration units. So the question is, why is Antarctica still closed? Even worse, our reader said nothing was posted outside when they visited the other day to even tell guests that the ride is down… so guests are waiting in a long queue and even going through the ride's pre-show experience, only to be taken through a backstage door and directly into the exhibit experience that normally comes at the end of the ride.
So if anyone has any insight as to what is going on. I'd love to hear more about it. After all, this is the same company that gave up on the fun Curse of DarKastle dark ride experience at the Williamsburg park because it was getting too expensive to maintain. I'd hate to see them go the same route here and just hope guests forget there ever was a ride inside the Antarctica building.

(8/29/20) SeaWorld is offering a special package to visit Discovery Cove for Florida Residents. The deal offers 20% off a visit to the park, along with a free "Premium Drink Package" good for visits now through to the end of 2021, with the flexibility to rebook your visit for another day if needed up to 48 hours in advance. The special offer is being made available for reservations booked now through Sept. 7.

(8/25/20) Things may be looking up at SeaWorld Orlando and Aquatica Orlando, as the parks just announced that their operational schedules are returning to 7-day a week operations starting now through October 5, 2020. SeaWorld's hours will also be extended, keeping the park open until 10pm on Fridays, Saturdays and Sundays through Labor Day weekend, and SeaWorld's Craft Beer Festival is expanding to include Friday operations 3pm-10pm from August 28 through to Sept. 20, 2020.

(8/16/20) SeaWorld Orlando has announced that the Electric Ocean Remix offerings have now been extended to also take place on Sundays at the park, now through September 6, 2020.

(7/20/20) SeaWorld Orlando posted an interesting teaser graphic on their Facebook page a few hours ago. The image is the outline of a jellyfish with the date, July 21, 2020 inside of it, along with a message to say that a 'shocking announcement" is coming. If I had to guess, this may be the return of Electric Ocean, the park's nighttime summer celebration. Timing wise, it also fits as Busch Gardens Tampa just relaunched their own Summer Nights event, so it sounds like SeaWorld is next.




(6/13/20) While I posted a few comments we had heard about the reopening of SeaWorld Orlando in the last update, OrlandoParksNews has a pretty good report of their own with photos to go over their own experience at the park. As we also mentioned, it just does not seem like the park was quite properly prepared to reopen, as unlike how Universal opened, they had no employee or passholder preview dates to try and test our their new COVID-19 measures.

(6/11/20) In all fairness… I have not been to SeaWorld Orlando yet, after the park opened once again to guests earlier today, but based on stories I've been told and posts on social media, the experience did not go smoothly. As I've said elsewhere… we all need to have patience these days as the parks are really just trying to gain their footing once again. Trying to figure out how to operate under the current conditions as safely as possible.
The problem comes when it sounds like the rules are not being enforced. When the park's PA system is on a repeat loop every two or three minutes asking for social distancing, but no one is actually trying to enforce it, then what is the point?
When masks are required to get in, but when guests whip them off once inside are not being asked to put them back on or leave, then what's the point?
When sanitizer stations are set up, but remain sealed and have no pump to actually let guests use them… then what's the point?
I get it… it is day one… so we can give them a little bit of a break, because we're all learning to live under these new rules. But we must all strive to do better and to do our part, because as glad as some are to have the parks opening once again, keep in mind that they can be shut down again just as quickly as before.

(5/28/20) SeaWorld Orlando has now stated that, pending approval, the park will reopen to guests on June 11th. Mask wearing is required for employees and guests. (Note: there will be an employee preview day on June 10).


(5/25/20) While the SeaWorld chain has yet to make a formal announcement about plans to reopen their parks, it does appear that they have updated the operational hours on their website to show possible reopening dates. These are not firm dates of course, but perhaps they can give us a glimpse of what they are hoping to accomplish if given permission to reopen the parks. SeaWorld Orlando and Busch Gardens Tampa are now both showing a daily operational schedule starting on June 5th, along with Aquatica Orlando and Adventure Island in Tampa.
Discovery Cove however is not accepting any reservations at all until July 3rd.

(5/24/20) While SeaWorld Orlando has yet to post a possible date to reopen, according to this posting the company has submitted a plan to the state to reopen their theme parks, but CEO Marc Swanson also said that the company would need anywhere from two to four weeks time to get their parks ready to reopen once approval was given by the Governor's office. With this in mind, Swanson could only say that they intended to reopen sometime in June.

(5/20/20) Midway Mayhem posted some great pictures of Mako making test runs with some employees on-board, which you can see below. The way they are seated shows that the park may be testing out how they might space out riders on the trains, depending on your group size, with single riders being seated on the outside seats of the train, couples seated in the center two seats, and larger groups allowed to fill the row as needed. Of course, this is just testing, so how they work it out when the ride opens could be very different.
Another item of note however is that all riders are wearing masks. This may be a good thing… or it could be a bad thing, depending on the park's point of view. I'll explain.
Now I'm all for mask wearing in public, but at the same time I've seen how the general public has been wearing their own masks for weeks now and if you put all of these same people on Mako or any other major coaster, I do think that some of their masks may fly off because they are not held in place tightly on many individuals. (Heck, a good number of people I've seen around my area can't even figure out how to keep their nose inside their masks…)
So far certain parks who have already announced they will be opening soon in Europe and the US have already announced that guests should expect to remove their masks during rides on their coasters, as they consider them the same as any other "loose article", like hats, glasses, etc. While they are not concerned about a mask flying off and hitting someone on the ground, what they are apparently concerned about is the chance of a mask getting tangled up in the coaster's wheels. While this is a rare thing to be worried about it has happened before with the random hat, or in the case of Disney's California Adventure, a rider lost a small backpack in mid-ride on the California Screamin' coaster (now the Incredicoaster) that got jammed in the wheels a few years back.
On the other side of the coin, Shanghai Disneyland is asking guests to wear masks at all times, and even on the Tron coaster I believe. As mask wearing is fairly common in the Asian nations, even before COVID-19, mask wearing on rides is not considered abnormal there at all. Of course in Japan, rider responsibility is a big part of that culture, so if a rider did not feel their mask was secure, they would likely remove it before riding, or take steps before visiting to buy a tighter fitting mask that would not fall off. Unfortunately, we all know American culture is not like that, where so many people are ready and willing to whip out a cell phone on a coaster to shoot a selfie, and then be angry at the park when they drop their phone or hat or whatever and can't get it back right away.
So at this point it seems each park is going to set their own policy on if masks can be worn on rides or not, though so far every park will allow guests to wear masks in the park, but only some are making them mandatory so far. This is much the same as how different parks determine what they consider to be a loose article, with some allowing riders to wear any kind of glasses, while some require glasses to be held with straps. Either way, my suggestion is to always follow the rules, but be prepared for a little confusion going forward as parks around the world reopen and are each determining how to best move forward during these unprecedented times.


(4/13/20) According to an article posted by the Orlando Sentinel, SeaWorld is now in some hot water with a Winter Park construction company who says that they owe then nearly $225,000 for unpaid work. The Wilsten Group is seeking three construction liens against SeaWorld for work on a beach bar at Aquatica, wave pool cabanas at Aquatica and a "bird cart' at Discovery Cove. SeaWorld says they have every intention of paying, but ask for patients and understanding at this time when they've been forced to furlough 90% of their employees and shut down the parks.

(3/28/20) SeaWorld Parks & Entertainment confirmed late yesterday that they would not be reopening their parks on April 1, 2020. They do not state when they they believe they will reopen the parks, but I'd assume they would try to follow the model of the other theme parks in each market. Right now in Florida, the other parks seem poised to stay closed until April 18 or 19th before they determine if the time is right to reopen in about 3 more weeks. In California, Disney and Universal say the same thing, but Cedar Fair, the parent company behind Knott's Berry Farm said they were not planning to reopen until mid-May. Either way, take that for what you will, though I'm sure it will come down to how the conditions are in each region at that time.
On a sad side note, SeaWorld Parks & Entertainment also sent word to 90% of their employees late yesterday afternoon that they were putting "temporary furloughs" into effect for almost all positions. Unlike in many cases where this is done for a "temporary leave", those unfortunately affected by this will also see their heatlhcare benefits also terminated on March 31, 2020, giving everyone just a couple of days to get their affairs in order and pick up any needed prescriptions or refills to get them through these troubling times.
While some say that this is necessary for the employees to be able to file for unemployment benefits, it is a sad reflection of the company that they are doing this while their direct competitors (Disney and Universal) have been very up-front about the fact that they are still paying their team-members and keeping health benefits active through the closure dates that have been announced so far.
You can see a copy of the letter SeaWorld Parks is sending to their staff in the Tweet below, where it also clearly says that this is not a guarantee of future employment, so no one's position is guaranteed once the parks do reopen, though many will be called back into work.
One more side note for anyone interested. While one might assume that the 10% of the work force staying on the books would likely be made up mostly of upper management and animal care staff, apparently this is not entirely accurate. Screamscape has been informed that the staff staying is mostly made up of those with salaried positions, and even full-time hourly animal care and zookeeper staff are being furloughed. To pick up the slack needed to care for the park's animal populations, it seems many salaried staff members with office jobs may be quickly turned into apprentice animal caretakers for the next few weeks.



(3/13/20-UPDATE) SeaWorld Entertainment has announced that the company is now going to close all of their theme parks (SeaWorld, Busch Gardens, Sesame Place, Aquatica, Discovery Cove, etc) starting March 16 through to the end of the month. Click here to find out more or who to contact for specific questions.

(3/13/20) While Disney and Universal has announced they are closing, as of this morning (March 13th) it appears that SeaWorld Orlando, Aquatica and Discovery Cove are all planning on staying open, and all Seven Seas Food Festival events and concerts still listed on their calendar. One thing to consider is that the SeaWorld parks are full of animals who need daily care and feeding, so a good number of the staff would still be required to come into work each day no matter what.
On another note, and long before the competition announced they were going to be closing for the month SeaWorld did kick off a new Florida Resident "Staycation" ticket special offer. Now through March 16 Florida Residents can save up to 60% on tickets to SeaWorld Orlando (as low as $49.99) and tickets to Aquatica (as low as $34.99), as well as SeaWorld/Aquatica combo tickets for just $59.99. There are also savings offered at Discovery Cove, with a 40% discount offer for Florida Residents if you make a reservation by March 16 and visit before May 20, 2020. Click the links for the details for each property.

(3/7/20) Interesting times at SeaWorld Orlando this week. According to a tweet from Behind The Thrills ride-ops at the park were seen cleaning / wiping down the ride vehicle restraints after each and every ride circuit to ensure everything stays virus free. I'm sure through-put will take a hit, but better safe than sorry these days, so it's nice to see some proactive measures taking place.


(2/22/20) Screamscape was invited down to check out this year's Seven Seas Food Festival taking place now at SeaWorld Orlando. Check out the video below for a brief introduction to this year's event and a look at some of the wild food options you can try, including a "cricket crusted bison slider". Yeah… I said Cricket.


(2/7/20) SeaWorld Orlando has announced details for the upcoming Seven Seas Food Festival that will take place in the park on Fridays, Saturdays and Sundays from Feb. 7 through to May 3. There are also free concerts planned for every Saturday and Sunday evening at 6pm in the Bayside Stadium.
March 7 – AJR
March 8 – Dylan Scott
March 14 – Hunter Hayes
March 15 – Joe Nichols
March 21 – YES and Alan Parsons Live Project
March 22 – Edwin McCain
March 28 – Gin Blossoms
March 29 – Village People
April 4 – Jesse McCartney
April 5 – Gretchen Wilson
April 11 – Scotty McCreery
April 12 – Jeremy Camp
April 18 – Everclear
April 19 – Grand Funk Railroad and BLUE ÖYSTER CULT
April 25 – Vanilla Ice and C&C Music Factory
April 26 – Chris Janson
May 2 – Billy Ray Cyrus
May 3 – Sean Paul

(11/6/19) To celebrate the 50th birthday of Sesame Street a special weekend-long birthday party event will take place at SeaWorld Orlando on November 9th and 10th. This will include a new parade float, free birthday cupcakes, free party hats and more.


(10/31/19) SeaWorld Orlando will put on the SeaWorld's Christmas Celebration at the park from Nov. 23 through to Dec. 31, 2019 with over 3 million sparkling lights. New this year will be the Sesame Street Christmas Parade performing along with returning shows: Rudolph the Red-Nosed Reindeer, O Wondrous Night, Miracles and more.

(10/27/19) Busch Gardens Tampa and SeaWorld Orlando have now begin to offer an "All-Season Dining Pass" that also have options to make them good at the Aquatica and Adventure Island waterparks. Even better, if you purchase this new 2020 All-Season Dining Pass now, you will also get to eat for free for the remainder of 2019. For all the official details and pricing scroll to the bottom of this page.
2020 - Ice Breaker - (6/18/20) I figured this announcement would pop up before too long. According to ClickOrlando, SeaWorld Orlando has had a $2.7 million construction lien filed against them for the Ice Breaker coaster from Premier Rides. There are also said to be dozens of other liens filed against the chain's Orlando parks for various other construction and improvement projects.
This would be the third of the chain's big 2020 coasters to have construction liens placed against it that should prevent the rides from opening until SeaWorld pays their bills. In the past week we've seen reports of liens for Emperor at SeaWorld San Diego and Iron Gwazi at Busch Gardens Tampa and now this.
SeaWorld Entertainment has yet to comment on these issues, but it also seems a bit odd after the company made arrangements back in March to increase their revolving credit facility mixed with other measures that were said to give the company "sufficient liquidity to meet its cash expenditure requirements into the fourth quarter of 2021." So with this mind, why are they not paying their contractors before having all these liens filed against the parks? They were the first of the big Orlando/California park chains to furlough almost all of their employees, and cancel their health care benefits, and now they're putting major ride and attraction vendors at risk by not paying them millions owed for new roller coasters, waterslides and more, all while their Florida and Texas parks are now open again.
I really hate to say it… but something "fishy" is going on at SeaWorld.

(2/23/20) Orlando Experience has posted a quick construction update for Ice Breaker this weekend, claiming that the layout is now almost complete, with the final track sections expected to be put into place sometime later this week.




(1/23/20) Special thanks to SeaWorld Orlando for inviting Screamscape reps down to go on a special hard hat Construction Tour of the new ICE BREAKER roller coaster, opening in 2020. Quite a bit has been done so far and it was great to get up close and personal with the park's latest coaster. Check out the photos and a video below.





(1/11/20) The top hat on Ice Breaker is now complete at SeaWorld Orlando. You can see a quick video showing off the latest progress on the new coaster below.


(12/31/19) A new video showing off the construction progress on Ice Breaker at SeaWorld Orlando can be seen below. From the look of things, all the track around the station and launch track area and spike appears to be complete at this point. This leaves the completion of the top hat (which has a tree sitting at the tallest point right now) and the rest of the ride track that goes out towards the Bayside Stadium area left to do.


(12/19/19) A new update showing off the Ice Breaker construction site at SeaWorld Orlando can be found at Orlando Park News.

(12/13/19) Thanks to one of our readers for sending in some new photos of Ice Breaker under construction.




(11/20/19) The first look at the Ice Breaker trains from Premier Rides coming to SeaWorld Orlando were shown off at IAAPA this week.



(11/12/19) A new look at the construction of Ice Breaker can be found at OrlandoParkNews this week. Check it out.

(10/29/19) Check out the video below if you want to see the latest construction status of Ice Breaker at SeaWorld Orlando. With supports and track now on site sitting nearby, it shouldn't be long before the first track sections go vertical.


(10/22/19) A reader went by Discovery Cove the other day and spotted the orange Ice Breaker coaster tracks being delivered and sent in a couple of pictures for everyone to enjoy.



(9/13/19) Ice Breaker is coming to SeaWorld Orlando in 2020, a new and unique launched coaster experience from Premier Rides. Ice Breaker will be a quadruple launch coaster, featuring backwards and forwards launches as soon as the train leaves the station and slides-over onto the launch track. Ice Breaker will launch backwards up a 93 foot beyond-vertical 100º spike track before shooting forward for the last time at 52mph up and over a hill and into a series of high-speed twists and camelback hills before coming back to the station.




(9/4/19) Some great new photos of the new coaster construction site at SeaWorld Orlando can be found over at Midway Mayhem's instagram this week. Be sure to scroll sideways through the images, as there are ten different photos in this post, including our first look at the new orange coaster track that has arrived in a storage area.
Speaking of the track… the style is a little unusual and I'm having difficulty in matching it up with any other built by the various designers. Anyone recognize who's track style this is?

(7/29/19) Coaster Kings has posted a new construction update from SeaWorld Orlando this week, looking into the construction site that was the former hillside and pathway between Shamu Stadium and Mango Joes, which is now a giant mud-hole. Looks like they are digging a bit hole in particular near Shamu Stadium for a large support footer location which I assume will be for the reverse spike track. Things are moving quickly at this point, so this is definitely something to keep an eye on when visiting the park.

(6/7/19) A group of three photos posted to Instagram show that work walls have gone up alongside the lake and Mango Joe's at SeaWorld Orlando to make way for the park's 2020 coaster project.
While the teaser hints that this will have some kind of article theme, CoasterKings posted a leaked layout awhile back that places the ride and station between the Mango Joes building and the lake. Even more interesting is the layout appears to show a loading station where the train will then slide sideways onto what may be a shuttle launch track, where it will move forward towards a large hill or top-hat style element, roll back through the launch-zone to increase speed and rise up a giant spike, and then fall forward again to hit top speed and blast through into the rest of the ride's compact layout that appears to be bunched up entirely between here and the nearby entrance to Bayside Stadium.
A close up look at the station building seems to show positions for a three car train, each car with 3 rows, which matches up with the same train design Premier Rides used on Tigris, Electric Eel and Tempesto for other parks in the chain.
While I don't recall Premier Rides creating anything with quite this same transfer / launch track combo before, the design does seem to almost borrow the concept from the Operation Enterprise coaster from Mack that opened at Movie Park Germany in 2017. (Click here to see a POV on how that one looks)


(6/1/19) SeaWorld Orlando just dropped a bit of a bomb on us all with a surprise teaser about the park's 2020 project, which has long been rumored to be a new coaster. We've been thinking for a while that it would likely be another Jet Ski themed launched rescue coaster like the one they added to the Texas park last year.
But after watching this teaser, I'm having second thoughts about all that… this one seems to have a very cold arctic theme to it, gives the impression that it could have a launch, and mentions "plunging thrills" and "predatory heights" while giving a good impersonation of an Assassin's Creed style dive from the top of an arctic cliff to the icy waters below.
As I previously mentioned, our sources had mentioned that this summer was expected to be the last for the park's Wild Arctic attraction, along with the rumor while the animal exhibit may stay, the simulator attraction space could be repurposed to be used for some of the 2020 coaster. Maybe just a themed queue… maybe a station… maybe even some icy caverns and a launch tunnel perhaps? We shall soon see…
I suppose the next question is to wonder who might be building this coaster for SeaWorld. The one company who is most likely not behind it is B&M, the company who built Kraken, Manta and Mako for SeaWorld Orlando, as B&M already has a confirmed coaster going to SeaWorld San Diego in 2020. With Intamin said to be behind the next two coasters opening at Universal Orlando (Hagrid and the Jurassic one now starting construction) I'm not so sure they might be behind this one at SeaWorld. While there are still many other possibilities the best two could be either Premier Rides or Mack Rides. Premier has just finished building their third launched coaster for the company with the opening of Tigris at Busch Gardens Tampa, while Mack Rides was selected to build the launched family coaster version of Mantis at SeaWorld San Diego. Mack Rides is no stranger to the SeaWorld parks however, as they also built all three of the Journey To Atlantis attractions and just finished a track rebuild of the San Diego version that just reopened this week. Long Shot… maybe Zierer, who was behind the Verbolten coaster at Busch Gardens Tampa which features launches as well as a themed freefall track. Zierer was also behind the two Shamu Express family coasters but hasn't built a coaster for the company since Verbolten opened in 2012.


(4/14/19) Thus far the big rumor about the planned SeaWorld Orlando 2020 attraction is that it would be some kind of new coaster. According to Screamscape sources the planned multi-launch coaster may actually be a bigger / faster version of Wave Breaker: The Rescue Coaster, a jet-ski themed coaster experience added to SeaWorld San Antonio in 2017.
As far as location… we're also hearing rumors that this summer may be the last one for the park's Wild Arctic simulator attraction. While the animal exhibit may stay, the aging simulator cabins are said to be on the way out. Once this happens, rumor has it the new coaster may take up some of this space, or repurpose some of the structure for the queue and coaster station, maintenance and launch tunnel experience. The ride would then travel from this area, over the pathways towards the Mango Joe's restaurant, and include portions of the ride track out over the water, just as it does in Texas.
Speaking of which… Screamscape was invited to the opening of Wave Breaker in Texas and you can see the video footage obtained of that ride below to get an idea of what may be in store for SeaWorld Orlando.


(3/22/19) According to this report some of the early permits for whatever attraction SeaWorld Orlando is planning for 2020 have been filed with the city. The permits mention a main building for the attraction, as well as plans to build a locker facility and a share structure over a queue. While nothing has been mentioned about a possible ride system, the existence of a locker facility for the riders suggests that this is either a new thrill coaster, or a water ride, as those are typically the only attractions to warrant such a feature.

(9/27/18) A couple of items about those new 2020 images floating around for SeaWorld Entertainment parks. For starters, a SeaWorld spokesperson did confirm that they are real and were part of an internal company presentation, though in many cases the exact details still have yet to be finalized.
Also, I have to give credit where due... while I was sent copies of these images from several anonymous sources, it seems all the images were originally leaked out on Twitter by @AmusementLeaks first before taking on a life of their own in the 'net like a rabid zombie outbreak. Follow the link to see for yourself.

(9/25/18) See the graphic sent our way from a meeting about SeaWorld Orlando's planned 2020 coaster. As you can see, most of the stats are still to be determined, other than that they want it to be a "Launch coaster" with a 48" height limit and top speed of about 55mph and include airtime and banked turns. Location in the park and if it will have inversions or not are still TBD, but for the most park this does sound like something a little more smaller in scale that Kraken, Manta and Mako.

(9/16/18) Some interesting new rumors are starting to float around regarding the next big project for SeaWorld Orlando. Is true, the early word is that SeaWorld may be planning on adding yet another coaster by 2020, and it may be the park's first launched coaster. Launched coasters within the chain are sort of a mixed bag when it comes to companies used so far, with Manta in San Diego being a Mack Rides coaster, Intamin and Premier Rides behind launched coasters in Tampa, and Premier Rides and Zierer behind the ones in Williamsburg.
So this begs the question aboutt what kind of launched coaster experience would they add to SeaWorld Orlando? We know it wont be another Sky Rocket II clone like Tigris coming to Tampa, but would they go for a more terrain oriented style launched ride from Mack like the San Diego park did? Or might they dive back into the trusted B&M catalog of products once again and perhaps build a launched wing coaster, much like Thunderbird at Holiday World?
Anyone know more?
2020 - Riptide Race - (2/29/20) Get a preview of the new Riptide Race waterslide opening soon at Aquatica Orlando with footage shot during a hard hat preview of the construction site yesterday.




(2/14/20) Orlando Experience has posted a new construction update from Aquatica this week, showing off the progress on the park's new Riptide Race waterslide which is expected to open this Spring.


(1/11/20) A quick video showing off the construction of the Riptide Race waterslide at Aquatica can be found below.


(11/16/19) Aquatica Orlando has announced Riptide Race as the name of their new 2020 attraction. They are marketing this as Florida's first ever dueling water slide that will start two side-by-side runs at the top of a 68 foot tower. Riders will climb aboard two-passenger rafts and speed down a nearly 650 foot long slide, featuring enclosed sections and outdoor sections, with low-walls between them to allow the racers to see each other along the way.



(10/30/19) While we still don't know exactly what Aquatica Orlando has in store for Summer 2020, other than green waterslide pieces, I've been told that the park's 2020 project will go into a small area on the North-East corner of the park. It will feature an 80 foot tall slide tower that will fit in between the splashdown pool of Ray Rush / Walhalla Wave to the north of it, and the Banana Beach Cook Out eatery to the south of the tower.

(10/29/19) Construction has started at Aquatica Orlando where green water slide pieces and some steel are now on-site for something new, apparently coming in 2020. You can see it in a quick video clip posted to Twitter embedded below. Anyone know more about what's going in?

2020 - Orca Encounter - (12/29/19) According to the local news SeaWorld Orlando will bring the One Ocean killer whale show to an end by the end of this year. Much like what happened at the San Diego park, it will be replaced by an educational presentation throughout the day called Orca Encounter starting on Jan. 1st, 2020.

(11/2/18) According to a translation of this Brazilian article about SeaWorld Orlando, a SeaWorld Orlando rep confirmed that the park's One Ocean killer whale show will continue throughout 2019, rather than be replaced by a purely educational based show, like what was done at the San Diego park. What happens in 2020 has yet to be determined however.

(7/23/18) While the Shamu Show at the San Diego park was turned into an education only show and the stage set transformed dramatically for 2017, thus far there has been no indication that SeaWorld is still planning on going forward with similar plans to do the same to the killer whale stadiums in San Antonio or Orlando just yet.
(1/18/18) I'm told that an Orca Protection Act bill is being worked through the Florida Senate currently that is said to be similar in nature to the one already passed in California and is obviously something being put on the books specifically with SeaWorld in mind.
According to the text of the bill, which hopes to take effect by July 1, 2018, any orca located in the state of Florida as of July 1, 2018 may continue to he held in captivity for entertainment purposes until Dec. 31, 2019... but thereafter it may only be used "for educational presentations only."
While SeaWorld Orlando has yet to put any kind of real timeline down on paper as to when the current Shamu show will end and the new educational only Orca Encounter presentation format will take over, it looks like the state is effectively giving them a deadline to make it happen.
(3/17/16) SeaWorld has announced that starting today they will end their Orca / Killer Whale breeding program, and that the animals currently in the park's care will be the last generation of orcas at the SeaWorld parks. They did note that at least one of the whales, Takara, is currently pregnant, so there will be at least one more baby to be born, keeping in mind that they have a gestation cycle of 17-18 months.
SeaWorld also announced that their new "Orca Encounter" program that will see the park's current theatrical style show in San Diego transformed in 2017 into an educational experience focused on enrichment, exercise, education and conservation, will be followed by similar updates of the facilities at the San Antonio park (assuming in 2018) and then the Orlando park by 2019.
SeaWorld also announced today a broad new partnership with the Humane Society of the United States (HSUS) to protect our oceans and the animals that call them home. The company is committing to educating its more than 20 million annual visitors on animal welfare and conservation issues through interpretative programs at the parks and expanded advocacy for wild whales, seals, and other marine creatures.
"We are pleased to join with HSUS on the significant issues facing marine mammals and their ocean homes," said Joel Manby. "The work done by zoological facilities like SeaWorld is critical for the protection of animals in the wild, especially marine mammals. To that end, SeaWorld has committed $50 million over the next five years to be the world's leading marine animal rescue organization, to advocate for an end to the commercial killing of whales and seals and an end to shark finning."
2021 - New Attraction - Rumor - (6/29/20) An interesting new construction lien has now been filed against SeaWorld Orlando this week. According to a great post from Behind the Thrills the new lien is actually from B&M (Bolliger & Mabillard) who says SeaWorld owes them $1.43 million for engineering design and fabrication of a "custom Launch Coaster". This matches up with some early permits filed by the park for a "SWO Penguin" project. This also connects to rumors of a new B&M coaster design in the works called a "Surf Coaster".
No one is entirely sure exactly what the Surf Coaster is, but Screamscape did report way back in January about a rumored design modification B&M was working on for their Wing Coaster design. If the rumors hold true, the concept was described as combining a B&M Wing Coaster style train, but with seats that would rotate and invert forwards and back while riding in much the same fashion as S&S's 4D coasters. So essentially this could be B&M's answer to the 4D design concept, like X2 at Six Flags Magic Mountain, but now we can add a Launch System to the rumored design as well.
Now we just need SeaWorld to pay these liens off and get these projects back in action, though at this rate the rumored 2021 coaster may be pushed back to 2022.

(1/17/20) TheCoasterKings have posted a new update from SeaWorld Orlando that shows a new work permit filed by the park for a possible 2021 attraction. The permit seems more to be focused on demolition work to take place in the area of the path between Bayside Stadium and SeaFire Grill, along with a project name listed as "SWO Penguin".
They say the early rumors point to a possible new coaster for the park, possible a B&M Wing Coaster, which is about the only B&M design not found yet anywhere in Florida. That said… I do also have to wonder if the name dropping of "Penguin' could also be a hint that just perhaps this could be a new B&M Dive Machine like the Emperor coaster under construction at SeaWorld San Diego. If so, this would be the only Dive Machine in Orlando, with Sheikra being the only other one in the state, having opened at Busch Gardens Tampa way back in 2005. Thinking back to the Wing Coaster rumor… Screamscape has heard early rumors that B&M was developing a new train design for the Wing Coasters that would feature seats able to invert by rotating forward and backwards, pretty much in the same fashion as the S&S 4D coasters (like X2 at Six Flags Magic Mountain). Certainly a theoretical B&M 4D coaster would be very notable and gain a lot of attention, especially when placed right at the front of the park. Stay tuned!
2021/2022 - New Attraction Near Antarctica - Rumor - (2/11/20) According to the OBJ, SeaWorld Orlando has filed demolition permits to begin working on a 3-acre site near the park's Antarctica / Penguin attraction for an unknown new attraction in the works. After focusing on new attractions near to the park's Killer Whale stadium for the past three years (Infinity Falls in 2018, Sesame Street in 2019 and Ice Breaker in 2020) it would only make sense to try and build something on the opposite side of the park to help balance the crowds.
The timeline isn't known right now, as the park has previously filed permits to do work between the Bayside Stadium and park Entrance plaza, so looks like two projets may be in the works for 2021 and 2022.
???? - Sesame Street Dark Ride - Rumor - (4/15/19) I heard an interesting rumor the other day regarding future Sesame Street plans for SeaWorld Orlando now that the new kiddie land is open. According to the rumor the park has drawn up concepts for a couple of different Sesame Street themed dark rides that could be added onto the area, possibly taking over part of the Wild Arctic ride building space (which again, is rumored to be leaving later this year). Given the initial popularity of the Sesame Street themed dark ride that just opened at PortAventura in Spain earlier this month, this concept may gain some traction as a possible future park addition.
???? - Flying Theater - Rumor - (4/26/19) OrlandoWeekly is hearing that the long-term plan to replace Wild Arctic at SeaWorld Orlando may be replace the attraction's aging simulator fleet with a new modern Flying Theater style attraction at some point down the line. With the San Diego park also looking to replace their attraction sooner than later, I do have to wonder if the California park might get the Flying Theater first.