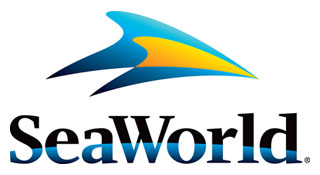 SeaWorld Orlando
Discovery Cove and Aquatica
SeaWorld Parks & Entertainment
---- THE LATEST BUZZ ----
(10/8/15) Mako Coaster Construction Update (MORE...)
(9/30/15) Mako Coaster Construction Update (MORE...)
(9/14/15) Mako Construction Video (MORE...)
(9/1/15) Full POV Animation of MAKO (MORE...)
Attraction Rehabs - The following information is not guaranteed to be 100% accurate.
Nothing is known to be planned at this time...
Park News - (6/23/15) Congratulations are in order for SeaWorld's Discovery Cove park in Orlando, which will turn 15 years old on July 1st. It's great to see such a well designed park that offers such a unique experience still doing well after all these years.
2015 - Clyde & Seamore's Sea Lion High - (4/17/15) Our friends at Behind the Thrills has posted a review of the all new Sea Lion High show that just opened. Check it out.
(3/20/15) Clyde and Seamore's Sea Lion High will open to park guests on April 16th according to the employee news letter sent out today.

(3/2/15) Behind the Thrills reports this week on what took place at the Passholder Preview of the new Sea Lion High show, which apparently was not a complete run of the show, but merely the presentation showcasing many of the new trained behaviors they are adding for the new show. In the meantime, don't look for the show to actually open to guests until sometime in April, probably after the busy Spring Break crowds have gone home.
(2/26/15) The passholder preview of the new Sea Lion Show has been confirmed as taking place this Saturday at 7:15pm after the park closes. I'm told that a few nearby attractions like Antarctica and Kraken will also be open for passholders until 8:45pm, but to stay you must pick up a wristband from Pacific Point Preserve starting at 1pm in order to see the show.
(11/20/14) SeaWorld Orlando released the logo and new details for the park's new Sea Lion show opening in Spring 2015. The final name is "Clyde & Seamore's Sea Lion High" as the duo find themselves in pursuit of their high school diplomas on the last day of school.
(8/19/14) ParkScope dug up a new trademark filing from SeaWorld Parks this week, which seems to give away the name of the new Sea Lion show coming to SeaWorld Orlando as "Clyde & Seamore's Sea Lion High" along with a link to some great concept artwork of how the new stage might look.
(7/30/14) As rumored, SeaWorld has confirmed that the current Sea Lion & Otter show (Clyde & Seamore Take Pirate Island) will close for good after the last performance on August 10th after a record setting 15 year run. Screamscape sources tell us that the show venue will be closed for at least a month, maybe longer, for renovations and to install a new show that has yet to be named. If Screamscape's June 17th rumor holds true the new show was tentatively titled, "Clyde & Seamore: Back To School".
(6/17/14) Screamscape sources tell us that the Sea Lion & Otter show will indeed reopen from this fall's rehab with an all new show, tentatively titled, Clyde & Seamore: Back To School.
2016 - MAKO / New Roller Coaster - (10/8/15) A new MAKO construction update from SeaWorld Orlando can be found at PixelsAtTheParks this week.
(9/30/15) A new MAKO construction update from SeaWorld Orlando has been posted to PixelsAtTheParks this week. Unfortunately, it looks like they are still in the site prep and dirt pushing phase throughout most of the construction site.
(9/14/15) The latest construction video for Mako at SeaWorld Orlando can be found below, from our friends at In The Loop.



(9/1/15) I missed this before but SeaWorld Orlando finally released the full official POV animation of their new Mako roller coaster. Check it out below.

(8/31/15) JohnnyUpsidedown is back with a new MAKO construction progress page and some great new pictures showing off the new coaster construction site and progress made so far.
(8/25/15) A fun new MAKO construction update has been posted to Pixels At The Parks as load after load of MAKO track arrived at the SeaWorld Orlando complex, or perhaps more specifically, in a grassy field near Aquatica if I'm not mistaken.
(8/20/15) The first pieces of Mako track and supports have arrived at SeaWorld. Check out these photos sent in to us from In The Loop.
(8/13/15) A new MAKO construction update has been posted by In The Loop this week. A crane is now on site and they've cleared out a lot of land. Check it out below.

(7/31/15) The latest construction video from SeaWorld Orlando showing off progress on MAKO has been posted by our friends at In The Loop.

(7/23/15) PixelsAtTheParks is back at SeaWorld Orlando again to check in on the MAKO construction progress.
(7/14/15) A new video construction update for Mako has been posted by our friends at In The Loop.

(7/10/15) Construction on the MAKO coaster at SeaWorld Orlando is progressing behind the scenes with more clearings and site prep-work. You can catch a few pictures over at PixelsAtTheParks this week, meanwhile some ground markings also appeared inside the park as well near the Shark exhibit, as shown in pictures on Twitter.
(7/3/15) A MAKO construction report from our friends at In The Loop has been posted to YouTube. Check it out below.

(6/8/15) The ground work has begun at SeaWorld Orlando to clear the land needed for Mako. Check it out in the latest video from our friends at In The Loop.

(5/28/15) A few more details (and pieces of artwork) on MAKO were sent my way. For starters the coaster will be the centerpiece of a new 2-acre shark themed area that will include Mako, Shark Encounter, Sharks Underwater Grill, new shops, shark and shipwreck theming and new educational experiences. The entire "realm" will be themed to look as if you are underwater and near a shipwreck taken over by group of sharks. After dark, special lighting will be used to accent the new land, including the coaster's track and trains. Mako will also use a unique sound system to enhance the experience, and not just for those on the coaster itself. The full "score" created for Mako will be heard as it follows the riders out of the station and up the lift hill, and custom "surround effects" for the musical score will "fill the realm, changing as the coaster dives through the area."
The coaster itself will feature a total of 9 airtime hills along the route, full of the negative g-forces that coaster lovers crave. The ride will also feature custom themed Mako trains.
(5/27/15) SeaWorld Orlando just confirmed that their new 2016 Hypercoaster will be named Mako. It will stand 200 feet tall, hit speeds up to 73mph and have a 4,760 run length, designed by B&M for airtime and speed as the centerpiece of a new shark themed area of the park.
This addition of MAKO will make this the third B&M coaster at the park.
Check out the great video below to see the layout in action!

(5/22/15) MAKO… remember this name, as SeaWorld has filed for a new trademark to use this name for a new future attraction. While there is no way to know for sure which park or planned attraction, this name is a perfect fit for SeaWorld Orlando's upcoming plans for a 200 foot tall coaster. To be fair, SeaWorld also files paperwork for a second name, "Reef Hunter" as well, but that just doesn't sound like a coaster to me. And if that wasn't enough, a third name was also just filed for on May 15th called "Strikewinder". Again...sounds kind of like a waterslide to me, but you never know...
Mako fits in perfectly with the kind of names used for coasters previously at the various SeaWorld brand parks, falling right in line with the likes of: The Great White, Steel Eel, Kraken and Manta. As for Reef Hunter… it almost sounds more like some interactive shoot-em up dark ride like Knott's new Voyage of the Iron Reef. Or I could see Reef Hunter being used as the name for a new waterslide too perhaps at one of the waterparks like Aquatica. More as we find out.
(5/13/15) SeaWorld has let it be known that they will release the details about the park's upcoming 200 foot tall roller coaster project on May 27th, which they are using the hashtag #nothingfaster for on Social Media. Two weeks to go… now lets see what kind of details surface from the rumor mill between now and then.
(4/24/15 - UPDATED) I've been hearing rumors for weeks now that a large new roller coaster was being planned for SeaWorld Orlando. While the exact location isn't entirely known, it seems that it will run along the backside of the park's South-East side, possibly running out and along I-Drive for the outer leg of the journey. This matches up with the rumors I posted months ago about survey crews doing work alongside and behind the Nautilus show theater, and rumors that the behind the scenes work trailers between the theater and Shark exhibit would be removed in the near future and relocated to the other side of the theater. It is also work mentioning that the old games area next to Shamu Stadium has also been demolished, which could also be related to this project.
As for the coaster itself, I'm told it will be from Mack Rides who made all the Journey To Atlantis rides, the Manta coaster in San Diego and is rumored to be making the coaster for Busch Gardens Tampa in 2016. While I'm not 100% sure on this bit, rumor has it that the coaster will be lauched, like Manta in San Diego, but with a much larger layout. In fact, while I don't know exactly how aggressive the layout will be, or how many inversions, it may be a good idea to look up videos of Blue Fire at Europa Park or Helix at Lisberg to get an idea of what you may be able to expect.
UPDATED: SeaWorld Orlando has confirmed the new coaster for 2016, and it will be a big one, standing 200 feet tall. Check out the official teaser announcement from SeaWorld below:
Something is stirring beneath the surface at SeaWorld Orlando, preparing to rise from the ocean depths and soar to thrilling new heights. Get ready for the frenzy of SeaWorld's new 200-foot-tall coaster. In 2016, this thriller will take its place atop the food chain as Orlando's tallest, fastest and longest coaster. More details on the new addition will surface in late-May. SeaWorld is a one-of-a-kind theme park with a variety of attractions including awe-inspiring animal encounters, thrilling rides and spectacular shows. Follow #nothingfaster as the frenzy starts.

???? – Blue World Project / Killer Whale Habitat Expansion – (8/19/14) While the San Diego park will work on their version of this first (from 2015 to 2018) similar habitat expansions were promised to come to both the Orlando and San Antonio parks soon afterward. It's too early to say what they will get here, but take a look at what they are building in San Diego, it will give you a good idea of what you can expect.