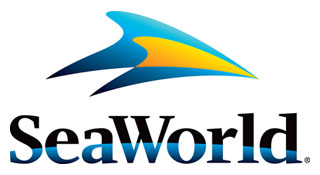 SEAWORLD TEXAS
San Antonio, Texas
SeaWorld Parks & Entertainment

Park News - (12/22/15) Sad news came out from SeaWorld San Antonio a few hours ago, as the park announced that one of their Killer Whales (18 year old Unna) had passed away after a long battle with a fungal infection.
(11/24/15) Looks like those rumors about changing the entrance to SeaWorld San Antonio were mostly true. According to a report from the local news the park is modifying the entrance to create two entirely separate entrances, one for Aquatica and one for the rest of the park. Going forward, those just seeking to enter the Aquatica waterpark can do so by just buying admission into the waterpark, without having to buy a 2-park ticket any longer.
A single day ticket into SeaWorld San Antonio in 2016 will cost $65 a person, while a single day ticket into Aquatica will cost $40. A one-park annual pass to either SeaWorld or Aquatica will cost $102 while a 2-Park Annual Pass will only cost $135.
When Discovery Point opens in late Spring or early Summer, SeaWorld guests will be able to view the new Dolphin Lagoon habitat with their regular admission, though they will be given the option of buying an additional experience to swim with the dolphins as well.
(11/10/15) Sounds like a bright future is being planned for the park. Click here to read more.
(10/30/15)

A reader sent in pictures showing off land clearing taking place just inside the entrance to SeaWorld Texas, running from behind the south side of the park entrance over to the Azul show stadium area. Could this be for a new park entrance or something else?
(10/29/15) Our friends at Behind the Thrills have posted a whopper of an update concerning a possible set of future plans for SeaWorld San Antonio that could change the future of the park forever starting as early as the 2016 season.
Now we already know that things are set to change for the Northern section of the park (to the left after you enter) starting in 2016 with the opening of the Discovery Point dolphin area, which will serve as a new dolphin habitat and exhibit, as well as a place where you can book appointments to swim with the dolphins for an experience similar to SeaWorld's Discovery Cove park in Orlando. Oddly enough, this section of the park also contains the park's Shark exhibit as well, but according to the rumors this northern section of the park may be gated off as a separate park experience.
Just ahead of the park's current main gate is Texas's Aquatica waterpark… which already has a separate admission fee as well to get in. Currently guests must enter through the main general gate for SeaWorld and then present their ticket to get into Aquatica. According to the rumor, the park's main entrance may be heavily remodeled and transformed from one gate into three separate admission gates for Discovery Point, Aquatica and for the main SeaWorld park itself.
Beyond this, they also mention rumors about the park planning to add a new roller coaster for the 2017 season, several smaller rides and attractions for 2018 and as early as 2019 we could see the Texas park open their own version of the "Blue World" Killer Whale habitat area, and possibly even an on site resort experience.
That's a heck of a vision for the park, but all rumors still at this point, but things should start to become more clear once we get into the 2016 season.
Spring 2016 – Discovery Point / Dolphin Habitat Expansion – (1/25/16) I'm told that SeaWorld San Antonio's new Discovery Point dolphin interaction attraction is now offering online reservation dates starting from June 1st, 2016 with a price ranging between $125-150 per person, depending on the day, though the cost will include your day's admission to SeaWorld as well.

(11/27/15) SeaWorld San Antontio's new Discovery Point now has it's own website, which explains how this new minipark area will be the hub for all of the parks animal interaction and swim programs. While the heart of Discovery Point will be the new Dolphin Lagoon area, you will still report here if you are also going to swim in Beluga Bay or Sea Lion Shallows for your orientations and to get in your wetsuits.
(3/9/15) SeaWorld Texas confirmed that some of the northern section of the park will close starting March 23rd, including access to Dolphin Cove and the park's Shark and Coral Reef exhibit, to allow for the construction of a new dolphin exhibit that will open in May 2016.
(8/19/14) SeaWorld Texas confirmed late last week that they would open an expanded Dolphin Point habitat area in the park by Spring 2016. Construction will begin in Spring 2015 on this significant expansion to the northern side of the park. "These changes will provide an enhanced natural environment that reflects a coastal themed home for the dolphins, as well as allow guests to experience these amazing mammals in new, more powerful ways."
(6/27/11) Screamscape sources tell us that the long range plans for SeaWorld Texas may involve building some kind of new Bottlenose Dolphin facility as early as 2014. While this could include a new show stadium facility, other moves by the company seem to suggest that they could be looking at building a mini Discovery Cove style premium swim / interact with the Dolphins style experience as a core element of whatever they have planned for 2014.

Late 2016 / 2017 - Sea Rescue Coaster and More - Planning - (11/10/15) The latest updates from the SeaWorld presentation go into more detail about what they have planned to happen at SeaWorld San Antonio. For starters they have teamed with the Evans hotel company to both look into ideas to build hotels as well as buy existing properties and have Evans manage it for them at their various parks. In Texas, it seems more likely they would look into building a new hotel on-site.


Panasonic has also signed on to be a major corporate sponsor with the parks going forward. Another deal was also signed to bring the Rudolph the Red Nosed Reindeer characters to the parks starting by Christmas 2016.
A Jet Ski themed launched coaster ride called Sea Rescue appears to be on the way to the park for the 2017 season. The long term plan for Texas is to also see major new attractions added each year going forward to help keep the park fresh and new. Texas is also going to be looking to get into the hosting special events throughout the year, much like their sister park in Orlando.

???? – Blue World Project / Killer Whale Habitat Expansion – (8/19/14) While the San Diego park will work on their version of this first (from 2015 to 2018) similar habitat expansions were promised to come to both the Orlando and San Antonio parks soon afterward. It's too early to say what they will get here, but take a look at what they are building in San Diego, it will give you a good idea of what you can expect.