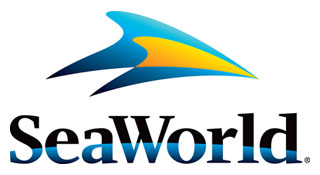 SEAWORLD TEXAS
San Antonio, Texas
SeaWorld Parks & Entertainment
Park News - (1/3/21) SeaWorld San Antonio has sent a reminder that starting in 2021 the park will actually be open YEAR ROUND! No more closing down over January and February, you can still visit SeaWorld San Antonio right now. The new 12-month schedule will also bring in new and returning special events to the park's calendar including the return of Wild Days in January and new for 2021 will be a Mardi Gras celebration in February.
Wild Days (January 9th - 31st) will feature special conservation themed events, up-close animal experiences, and the wild rides the park is known for.
Mardi Gras (February 6-28th) will bring the Fat Tuesday celebration to the park for the first time ever, letting you celebrate all month long with a New Orleans style carnival, live music, wild costumes and incredible Mardi Gras inspired food dishes and adult beverages.

(12/24/20) SeaWorld San Antonio - New Attraction Construction Update (MORE...)

(11/11/20) SeaWorld's Christmas Celebration is coming to SeaWorld San Antonio for 27 select dates from Nov. 20, 2020 through to Jan. 3, 2021. "Guests can experience yuletide cheer with seasonal shows like The Story of Christmas; they can shout out with glee as they meet Rudolph the Red-Nosed Reindeer; marvel at the nostalgia of a traditional miniature train village; or head to the Christmas Market and visit Santa himself – all with safe physical distancing measures in place. Park-goers will also have the chance to dine with jolly ol' Saint Nick over a sumptuous holiday meal with the help of Mrs. Claus and her kitchen elves, and with protective measures in place."
New this year will be the Christmas Fireworks Finale, along with a Hanukkah Celebration and Kwanzaa Festivities. Add in the usual holiday dining options and special culinary treats, with an option to have Dinner with Santa as well. Reservations are required, so click here to make yours.




(11/4/20) As we mentioned on social media last night, firefighters were called in to help rescue riders from the Wave Breaker rollercoaster at SeaWorld San Antonio. Somehow the Wave Breaker train had gotten stuck at the top of a hill after a launch. A video showing off some of the rescue efforts can be found by following the link as they used a very long ladder to remove 13 riders from the train after about four hours.
No word has come out about why the train got stuck, but given the location and the fact that they called in a rescue team, it seems a safe bet that the train didn't just gently balance itself up there on its own accord. Something must have caused it to get stuck up there, possibly a bad wheel.
If you watch the video shot from a cell phone on the coaster, not all guests could get rescued by the ladder crews, so they began to try and pull the train backwards down the hill slowly, only to make it suddenly break into a full speed drop backwards into the launch track where the brakes there brought it to a stop.

(10/24/20) SeaWorld San Antonio will put on special Halloween themed fireworks shows for guest on two separate nights this month: Saturday October 24 (tonight) and on Halloween night itself, October 31, 2020. Look for the show to start at 8:50pm and be shot from the water ski lake.

(10/23/20) SeaWorld San Antonio is moving on with the park's next festival event, this one called Fiesta Del Mar, a celebration of the "rich and diverse cultural heritage of South Texas meets the sea". Look for it from Nov. 6 through 15.


(10/1/20) SeaWorld San Antonio has confirmed that the park's Bier Fest event has now been extended through to Nov. 1, 2020. Originally the Bier Fest event was only to take place on select dates through September.


(9/2/20) SeaWorld San Antonio has let us know that their popular Bier Fest event will begin this Friday, Sept. 4, 2020. "Big thrills are on tap at this exciting celebration of brew at SeaWorld San Antonio. Bier Fest will feature a lineup of more than 60 beers from around the globe, including a variety of local favorites. Every Friday, Saturday, and Sunday in September, as well as on Labor Day, guests can safely explore and sample local and global beers, and snack on tasty pub food favorites."
On top of everything, the park will also offer an impressive Labor Day fireworks display to take place on Saturday and Sunday night (Sept. 5 & 6), that will light up the sky from two separate locations around the park, enabling guests to spread out to watch from around the water ski lake, entrance plaza and various other locations throughout the park, perfect for social distancing and safe viewing.
Following Bier Fest in September, the park will also host a Halloween Spooktacular in October, so keep your eyes open for future details on that as well.

(8/27/20) SeaWorld San Antonio reports that they are now offering a new 2021 Season Pass offer that will also include the rest of 2020 in addition to all of 2021, plus admission to Aquatica and free parking. This extra additions are only being offered for a limited time so act now if you want to take advantage of it.
SeaWorld San Antonio has also announced that for the first time in over a decade, the park will operate 'year-round' instead of closing for a winter off-season during the months of January and February. For all the official details, visit here.

(8/9/20) SeaWorld San Antonio has announced that to keep up with increased demand, they are extending the operating schedule for their Aquatica waterpark. New open dates have been added to the park's August, September and October calendars. SeaWorld itself is also extending the park opens on select dates in August due to increased demand as well. Visit the official website to see the latest hours, and remember that reservations are still required.

(7/22/20) SeaWorld San Antonio will be serving up "A Taste of Seven Seas" at the park on Fridays, Saturdays and Sundays from August 1 to 30th, from 11am to 4pm. This modification of the former Seven Seas Food Festival allows guests to "sample and sip their way around international food stations". Capacity for the event will be limited to create the needed extra open space needed so guests can safely physical distance while enjoying the food and beverages. Reservations are required and you can pre-purchase a Sampling Package for 10 to 15 items, with prices starting at $45.


(6/10/20) SeaWorld San Antonio has announced that the theme park will open to guests starting on June 19. Reservations will be required, along with face masks and a temperature screening.

(5/30/20) According to this local news report SeaWorld San Antonio is actually preparing to open their Aquatica waterpark on June 6th. While the theme park itself will remain closed for now, the Texas Governor did say that they would allow waterparks to reopen as of May 29th so Aquatica will be the first part of SeaWorld to reopen.
According to the report Aquatica will only be running at 25% of park capacity at first, so you'll want to get there early. They'll be open 10am to 8pm on that first day, but they will be open daily after that with hours to vary each day, so be sure to check the official schedule.

(3/28/20) SeaWorld Parks & Entertainment confirmed late yesterday that they would not be reopening their parks on April 1, 2020. They do not state when they they believe they will reopen the parks, but I'd assume they would try to follow the model of the other theme parks in each market. Right now in Florida, the other parks seem poised to stay closed until April 18 or 19th before they determine if the time is right to reopen in about 3 more weeks. In California, Disney and Universal say the same thing, but Cedar Fair, the parent company behind Knott's Berry Farm said they were not planning to reopen until mid-May. Either way, take that for what you will, though I'm sure it will come down to how the conditions are in each region at that time.
On a sad side note, SeaWorld Parks & Entertainment also sent word to 90% of their employees late yesterday afternoon that they were putting "temporary furloughs" into effect for almost all positions. Unlike in many cases where this is done for a "temporary leave", those unfortunately affected by this will also see their heatlhcare benefits also terminated on March 31, 2020, giving everyone just a couple of days to get their affairs in order and pick up any needed prescriptions or refills to get them through these troubling times.
While some say that this is necessary for the employees to be able to file for unemployment benefits, it is a sad reflection of the company that they are doing this while their direct competitors (Disney and Universal) have been very up-front about the fact that they are still paying their team-members and keeping health benefits active through the closure dates that have been announced so far.
You can see a copy of the letter SeaWorld Parks is sending to their staff in the Tweet below, where it also clearly says that this is not a guarantee of future employment, so no one's position is guaranteed once the parks do reopen, though many will be called back into work.
One more side note for anyone interested. While one might assume that the 10% of the work force staying on the books would likely be made up mostly of upper management and animal care staff, apparently this is not entirely accurate. Screamscape has been informed that the staff staying is mostly made up of those with salaried positions, and even full-time hourly animal care and zookeeper staff are being furloughed. To pick up the slack needed to care for the park's animal populations, it seems many salaried staff members with office jobs may be quickly turned into apprentice animal caretakers for the next few weeks.



(3/13/20-UPDATE) SeaWorld Entertainment has announced that the company is now going to close all of their theme parks (SeaWorld, Busch Gardens, Sesame Place, Aquatica, Discovery Cove, etc) starting March 16 through to the end of the month. Click here to find out more or who to contact for specific questions.

(2/24/20) SeaWorld San Antonio Already Working On New 2021 Attraction

(2/19/20) Aquatica San Antonio To Open Tonga Twister in March.

(11/15/19) SeaWorld San Antonio is also following in the footsteps of the Florida parks and will add an All Season Dining Plan option for passholders in 2020. Buy it now and you'll get to use it for the rest of 2019 as well.
While we're on the subject, haven't you wondered about just who really is the one benefiting from these new dining pass options? We break it down in the latest article I've written for BlooLoop which you can read by following the link.

(9/10/19) In a stunning bit of news, yet another SeaWorld Entertainment park Presidents has called it quits. This time it was Carl Lum, President of SeaWorld San Antonio who suddenly announced he was resigning from his post last week, with no explanation.
This move is just one of many such actions to have taken place following the appointment of Gus Antorchia as the new CEO of the company in early 2019. Within a month John Reilly, who had served as the interim CEO following the departure of Joel Manby, was the first to suddenly announce he was leaving the company. About a month later Mark Pauls also resigned as President of the SeaWorld Orlando parks and in July the President of Busch Gardens Williamsburg, Kevin Lembke, also parted ways with the company. It does make one wonder what exactly is behind this mass exodus of long-time corporate leaders. Is it a sign of a changing culture behind the scenes at the company now under the leadership of Antrorchia, or is it something more?
2020 - Texas Stingray - (2/26/20) Screamscape's on-ride reverse POV video from the Texas Stingray media preview event has now been posted below. Special thanks to Randal for braving the cold to give this fantastic new coaster a test spin!




(2/22/20) While I'm still waiting to get a video to upload showing off the Texas Stingray in action, our Central US rep Randal was more than happy to truck down there and give the coaster a few test spins for us. The initial reaction was that it is a wonderful ride that is already very fast with some great airtime moments, and this was from early morning rides with temperatures in the 40s, so once it breaks in and really warms up this thing is going to be a beast that very well could be a Top 10 coaster for sure. We did already list it as one of the Top 13 New Extreme Coasters for 2020.
You can check out a few videos and photos from the Media day that he's posted to our Facebook page. Just click on the link for our FB page after you're done watching the interview with Chuck Coreau posted below.


(2/5/20) SeaWorld San Antonio has announced that their new Texas Stingray coaster will open to the public on Feb. 29, 2020 at 10:30am. There will also be Pass Member Preview sessions on Feb. 22 and Feb. 23.


(12/24/19) SeaWorld San Antonio has posted a preview video of the Texas Stingray in action as it makes test runs at the park area of the opening in Spring 2020. Give the video below a watch, because it sure looks like a fun one.


(11/20/19) A few photos of the lead car for the Texas Stingray coaster were posted from IAAPA this week, on display at the Great Coasters International booth.


(9/16/19) We've got a new copy of the Texas Stingray animation from SeaWorld San Antonio to share today. Check it out below.


(9/13/19) "Texas Stingray" was announced as the name of the new wooden coaster coming to SeaWorld San Antonio in Spring 2020. They are billing this as the tallest (100ft), fastest (55mph) and longest (3,379 feet) wooden coaster in Texas.

(9/10/19) According to some early rumors the 2020 wooden coaster under construction at SeaWorld San Antonio may be searching for a new name, much like the San Diego park also mentioned they were looking for a possible new name for their own coaster. So any suggestions on what name you would rather see used on the Texas coaster?

(8/23/19) SeaWorld San Antonio has released a new brief teaser video promoting their new 2020 wooden coaster as the tallest fastest wooden coaster in Texas. Of course that record isn't too hard to come by as the two previous biggest coasters in the state were both converted into RMC Hybrid coasters a few years back, but still, this will be a great ride for SeaWorld San Antonio.
Give the video a watch and you'll see a brief bit of animation of the new coaster, where you can spy a section of the coaster to the left of the drop that is fully enclosed in a tunnel. And hey… you know I love tunnels on coasters, especially the very dark ones. The darker the tunnel, the better, and if this coaster goes ahead with a name like Abyss, then this tunnel better be pitch black.


(7/16/19) SeaWorld San Antonio has posted a great animated teaser video for their new 2020 coaster project, taking you down below the surface… going deep in 2020! Check it out below.


(7/1/19) ACE South Central posted some good pictures of the wooden coaster (aka: ABYSS) going up at SeaWorld San Antonio taken this weekend on Twitter. Check them out below and you can see that the lift hill has indeed reached the highest point.


(6/22/19) The lift hill for the new GCI coaster (likely called Abyss) is rising high at SeaWorld San Antonio. A reader sent in a picture taken today showing off how high it has risen so far, which begs the question… how long until the park is going to be ready to announce this new ride?

(6/6/19) One of our readers reports that the wooden coaster project at SeaWorld San Antonio for 2020 has now gone vertical.

(5/12/19) Scroll through a few pictures showing off the 2020 coaster construction site at SeaWorld San Antonio posted in the Instgram post below.


(4/24/19) I'm hearing that ground clearing is under way at SeaWorld San Antonio for the park's 2020 project… and this is one that should make the coaster fans happy. Want to see more? RCDB has a few pictures of the site being worked on already and you can clearly see a series of small round footers… the kind you typically seen used for a wooden roller coaster.
According to Screamscape sources this will be another custom GCI creation, and following the success of InvadR at Busch Gardens Williamsburg, I'm told that this one will also feature an all steel support system. Also like InvadR, this coaster will re-purpose the two remaining Millennium Flyer trains leftover from Gwazi that were not used on InvadR.
Our friends at Behind the Thrills have also uncovered another possible piece of the puzzle, as the company has filed a new ride name trademark for "Abyss". There is no guarantee that this name is even intended for SeaWorld San Antonio, it could be for another one of the companies new 2020 rides, and knowing SeaWorld, they also have a tendency to file a couple of alternate name possibilities as well before settling on the final one.
If it were up to me, I'd quickly drop the use of the name 'Mako' at SeaWorld San Diego in favor of "Abyss" instead, because it would be perfect sounding for a Dive Machine coaster… and Abyss just sounds weird for an outdoor wooden coaster to me. Plus, I do have to wonder if they will be allowed to use that name at all, as Disney now owns the rights to the Fox film library, which includes James Cameron's "The Abyss", so I can see a possible objection. We'll just have to wait and see what happens from here.

(9/25/18) Interesting new details have come to light regarding the wooden coaster planned to open at SeaWorld Texas in 2020. While they are shooting for something more family friendly I believe, with a 44" to 48" rider height requirement and height of about 100 feet tall, they are still hoping to grab some wooden coaster records in the Texas marketplace to promote. Though with so many of the states bigger woodies having been converted into Hybrids (Texas Giant, Iron Rattler) then it may not be too hard to build something with a record. It also confirms that it will be built on as an expansion to the "turtle" themed area being added in 2019.

(9/19/18) The early word from Screamscape sources regarding the 2020 wooden coaster plans for SeaWorld San Antonio is that the park is expected to use GCI for this one, and much like how InvadR was done at the Williamsburg park, they plan on reusing the remaining GCI Millennium Flyer trains from the closed Gwazi coaster in Tampa.

(9/17/18) I'm not sure how true this is, but according to a posting at Wild Gravity Travels, SeaWorld San Antonio may be planning on adding a new small wooden coaster experience to the park as early as 2020. If true, then we have to wonder if they will go for something from the GCI like InvadR at Busch Gardens Williamsburg or something more kid friendly like Gravity Group's Oscar's Wacky Taxi built at Sesame Place.

2020 - Tonga Twister - (3/17/20) I didn't get a chance to see this before the park closed for the outbreak, but a POV video showing off the new Tonga Twister waterslide that opened just before the shut down at Aquatica San Antonio can be seen below.




(2/19/20) I don't know how I forgot to mention this, but a new slide is coming to Aquatica this season called Tonga Twister. Opening on March 7th, this will be the first water ride in Texas to have "two thrilling, heart pounding body slides, each with distinct twists and turns. Tonga Twister features AquaLucent™ tubes that create special effect lighting patterns, giving riders an electrifying light show as they plummet and slide from a height of over 50 feet, navigating 415 feet of twists and turns before splashing down into a refreshing pool. High-energy music piped into the tubes will elevate the excitement and fun."
???? - Mack PowerSplash & S&S Screamin' Swing - Rumor - (12/24/20) Behind the Thrills has posted a couple of pictures on Twitter showing off the unannounced new attraction project at SeaWorld San Antonio, along with some new building structure going up near Texas Stingray as well.
Given the lack of any serious progress on the construction site for the rumored new ride(s) by the lake, I'm guessing these projects have been pushed back until at least 2022.




(6/16/20) Remember when we posted awhile back a rumor that SeaWorld San Antonio could be getting a Mack PowerSplash? The construction for 2021 that was seen earlier this year was also rumored to be for a new S&S Screamin' Swing attraction, but based on the attachment in the tweets below the park is apparently planning on building BOTH rides: A Mack PowerSplash and S&S Screamin' Swing.



(2/29/20) Yet another crazy rumor has come up regarding what SeaWorld San Antonio may be getting in 2021. According to another trusted source the park was looking at adding their own Premier Rides' "Sky Rocket 2" coaster, which would make sense as it is also the last major park in the chain that doesn't have one.
Tempesto opened in Williamsburg in 2015, Electric Eel in San Diego in 2018, Tigris in Tampa in 2019 and Ice Breaker, a custom Premier Rides coaster will open in Orlando in 2020. Having the Texas park complete the set would be typical behavior for SeaWorld Entertainment as of late.


(2/28/20) While the site being worked on is much larger than what might be needed, the early rumor I'm hearing about what may be coming to SeaWorld San Antonio in 2021 is actually an S&S Screamin Swing attraction, similar in design to the Finnegan's Flyer attraction that opened at Busch Gardens Williamsburg in 2019. (See below)
Given the location however, I have to wonder if they are building some kind of pier structure to put it on over the water, or if they are actually in the process of perhaps reclaiming that area to use a dry land for the attraction and other possible uses.


(2/24/20) While at SeaWorld San Antonio they are kicking off the season not only with the opening of the Texas Stingray, but they've also already started ground clearing for something BIG for 2021. According to the teaser wall graphic, it says #RideTheTide and "Something Big is Coming". If you check out the photos of the site in our FB post below you'll see they have walled off the water on the opposite side of the park's lake from Wave Breaker for this new attraction, which seems to indicate that it will ride through or over the water at this part of the lake.
This has already led to some fun speculation… like could it be another Mack Power Splash? Maybe the Mack Power Loop we were also wondering about for Magic Mountain next year. Or maybe the park is planning on building the first Dive Machine in Texas?! After all, they've dammed up the water here for something… and perhaps they're thinking of an underground / underwater tunnel at the base of the Dive, much like what was just done for Yukon Striker at Canada's Wonderland. Just something to think about, so stay tuned!


(1/5/20) SeaWorld San Antonio teased a new 2021 attraction in development at the ACE Winterfest event. Not much to go on, other than a cartoon like image of a Pufferfish with a shocked face along with the text promising "Something BIG is coming to SeaWorld San Antonio 2021". Anyone know more?


???? - New Killer Whale Educational Program - (7/23/18) While the Shamu Show at the San Diego park was turned into an education only show and the stage set transformed dramatically for 2017, thus far there has been no indication that SeaWorld is still planning on going forward with similar plans to do the same to the killer whale stadiums in San Antonio or Orlando just yet.
(3/17/16) SeaWorld has announced that starting today they will end their Orca / Killer Whale breeding program, and that the animals currently in the park's care will be the last generation of orcas at the SeaWorld parks. They did note that at least one of the whales, Takara, is currently pregnant, so there will be at least one more baby to be born, keeping in mind that they have a gestation cycle of 17-18 months.
SeaWorld also announced that their new "Orca Encounter" program that will see the park's current theatrical style show in San Diego transformed in 2017 into an educational experience focused on enrichment, exercise, education and conservation, will be followed by similar updates of the facilities at the San Antonio park (assuming in 2018) and then the Orlando park by 2019.