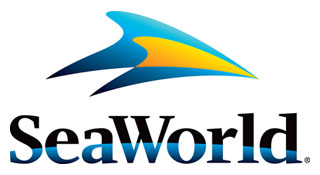 SEAWORLD TEXAS
San Antonio, Texas
SeaWorld Parks & Entertainment

Park News - (2/3/12) SeaWorld Texas fans can rejoice this year as the park will open for the 2012 season this Saturday, the earliest season-opening the park has had in years. The park will add a full 30 extra days to their operational calendar this year, as they slowly attempt to move the park back towards its original goal of being a year-round park once again.
Over the past several years the park has been slowly extending the end of its season beyond Halloween to Thanksgiving at first and now through to the Christmas holiday season. Now I'm happy to see that they are extending the front end of the season as well.
The park will host a number of special events over the next few weeks including Jack Hanna hosting Wild Days on Feb 25-26, Spring Into Night in March, PraiseWave from March 31 to April 7th and a Just For Kids 5-weekend concert series in April/May. All leading up to the grand opening of the Aquatica waterpark in May.

2013 - Pets Ahoy - In Planning - (4/5/12) If you visit SeaWorld Texas this season, be sure to take a trip in to see the park's 4D Theater, currently playing "Lights, Camera, Imagination" Sesame Street 4D film. Why? Because I've been told that the park is preparing to pull the plug on the 4D Theater concept and will transform the small Sea Star Theater into a new home for a copy of the Pets Ahoy show from SeaWorld Orlando for the 2013 season. This actually leads into a bigger rumor I had heard previously… indicating that the company was attempting to come up with all new ideas to re-purpose the 4D Theaters in place at all of their parks over the next few yeas.

2013/2014 - Themed Coaster or Thrill Ride - Rumor & Speculation - (2/23/11) With the rumors plans to make a Texas version of Aquatica outed, more whispers are coming my way of what may be planned for the rest of the park over the next few years. As always with the former Busch parks, it can be easy at time to predict their growth patterns based on what the other parks in the chain are doing, and the one clear path visible right now is a series of roller coaster rides packaged with lots of theming and animal exhibits.
SeaWorld Florida already opened Manta last year, Busch Gardens Tampa will open Cheetah Hunt this year. In 2012 we will see two more such projects open: a new different version Manta at SeaWorld California and a new top-secret multi-launch coaster going to Busch Gardens Williamsburg. At this point, SeaWorld Texas will be the only park without one, so I'd expect to see the park add their own such project (maybe another Manta) in 2013.

2014 - Dolphin Interaction - Rumor - (6/27/11) Screamscape sources tell us that the long range plans for SeaWorld Texas may involve building some kind of new Bottlenose Dolphin facility for 2014. While this could include a new show stadium facility, other moves by the company seem to suggest that they could be looking at building a mini Discovery Cove style premium swim / interact with the Dolphins style experience as a core element of whatever they have planned for 2014.

???? - Resort Hotel - Rumor - (8/29/11) While the addition of Aquatica at SeaWorld Texas should be an interesting game changer for the park, I've also been told that the corporate office has quietly been looking as possible designs to add an on-site resort hotel for the park as well that may be connected to Aquatica in some fashion. Of course it's hard to justify a resort hotel without having a year-round schedule in place for the park as well, which I know has also been a long term goal of the San Antonio park as well. Maybe the two will go hand-in-hand.
(4/8/11) Screamscape sources claim that SeaWorld Parks and Entertainment may be doing studies and making early plans to enter the resort biz in select markets. This is something that was looked at in the past under Anheuser-Busch leadership, where they even went so far as to announce their intentions to build a heavily themed African animal safari themed hotel on backside of the Savannah at Busch Gardens Tampa. (Only to fail to be willing to fund the effort on their own without an experience hotel operator... which allowed Disney to swoop in the copy their idea a couple of years later with the Animal Kingdom Lodge hotel.)
From what I'm told, Tampa is not being considered this time around... since the new owners will admit that the area around the park itself is not exactly the kind of place where you would put down a high-dollar resort experience. While Orlando would seem to be a good fit, Busch sold off the perfect site for such a resort next to Aquatica to an outside developer under their leadership. In addition... the Orlando market already has an over abundance of empty hotel rooms on any given night. Across the nation, San Diego is also likely be crossed off the list as the park is land locked and the park also passed up several opportunities in the past to buy up nearby property where a resort would possible succeed, in addition to a general hesitation by AB to build and operate their own resort hotel without an experienced hotel partner.
So what's left? Williamsburg, VA and San Antonio, TX. In a strange bit of Irony, Williamsburg was the once place where AB had their own resort for a number of years in the form of the Kingsmill property. However this resort project was not sold off to Blackstone with the parks, and I believe it remains under ownership of AB, but the Williamsburg area does seem to be a good possibility for a future resort project, especially with the expansion of the park's operating season into the Christmas season. Texas is also a possibiliy, as there are no other theme park resort in the area, the park has lot of excess land that could be put to use in a number of ways... such as the rumored Aquatica project in Texas, which would certainly give guests a reason to spend the night at SeaWorld.