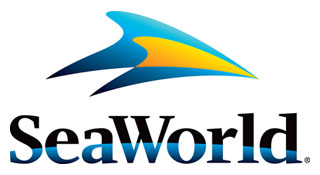 SEAWORLD TEXAS
San Antonio, Texas
SeaWorld Parks & Entertainment
Park News - (9/10/19) In a stunning bit of news, yet another SeaWorld Entertainment park Presidents has called it quits. This time it was Carl Lum, President of SeaWorld San Antonio who suddenly announced he was resigning from his post last week, with no explanation.
This move is just one of many such actions to have taken place following the appointment of Gus Antorchia as the new CEO of the company in early 2019. Within a month John Reilly, who had served as the interim CEO following the departure of Joel Manby, was the first to suddenly announce he was leaving the company. About a month later Mark Pauls also resigned as President of the SeaWorld Orlando parks and in July the President of Busch Gardens Williamsburg, Kevin Lembke, also parted ways with the company. It does make one wonder what exactly is behind this mass exodus of long-time corporate leaders. Is it a sign of a changing culture behind the scenes at the company now under the leadership of Antrorchia, or is it something more?

(2/27/19) SeaWorld San Antonio opened for the 2019 season this past weekend and Behind the Thrills has posted a cool update showing off what's new or different so far, including a look at Super Grover's Box Car Derby… the retheme of the park's former Shamu Express coaster. Meanwhile Steel Eel is also being repainted, and appears to be keeping the Yellow track color (for now) but the old gray supports are being repainted a bright purple color. The park has also dropped the name "Shamu Stadium" and replaced it simply with "Orca Stadium".




(1/8/19) According to Behind The Thrills, the Shamu Express kiddie coaster at SeaWorld San Antonio is closing down to make way for a new experience. Well… kinda. While the park hasn't released the details, the thought is that they will likely keep the coaster and retheme the trains to have a new Sesame Street character theme, much like what they are doing in Orlando where that park's Shamu Express is becoming Super Grover's Box Car Derby. It makes sense to do this in Texas as well, as the coaster is located smack in the middle of a Sesame Street themed kiddie play area mixed in with other rides themed to Sesame Street characters.

2019 - Turtle Reef, Sea Swinger, Riptide Rescue and Ihu's Breakaway Falls - (2/7/19) SeaWorld San Antonio posted a great picture on their social media showing off the progress on Ihu's Breakaway Falls slide. Look for it to be ready for Aquatica's opening day of the season on March 9th where it will become the tallest waterslide in Texas.




(10/20/18) A reader sent in some pictures taken last week showing off the construction taking place at SeaWorld San Antonio for the new 2019 expansion area.

(9/28/18) SeaWorld San Antonio announced Turtle Reef is coming in 2019, a new interactive turtle exhibit with an underwater viewing area, plus two new flat rides: Sea Swinger and Riptide Rescue. Look for it to open in Spring 2019.
Oh wait... there is one more new attraction on the way in 2019... this one over at the Aquatica waterpark. New for 2019 is Ihu's Breakaway Falls. The Orlando park has a slide with the same name, featuring three drop-pod slides at the top of an 80 foot tower tower. No stats were given out about the Texas version, other than the video implies it will still feature three separate drop pod slides.



(9/25/18) SeaWorld San Antonio has set a Sept. 27th date to make some kind of live announcement on Facebook. I can only assume this will be the big reveal about the park's 2019 plans, which we've been releasing detailed rumors and reports about for the past couple weeks.

(8/23/18) Building permits were found detailing exactly what SeaWorld San Antonio has in store for 2019. According to the official documents the new expansion will include a new Turtle animal exhibit and two new flat rides: a Huss Airboat and Zamperla Midi-Discovery.
SeaWorld San Diego already has a Huss Airboat ride called Riptide Rescue (see the video below) and the Zamperla Midi-Discovery is a more compact version of their full scale spinning/swinging pendulum ride that holds 16 riders and swings them up about 50 feet in the air on each end.
Both of these are good mid-level thrill rides, with the Airboat being a fun one that parents can ride with their smaller kids on, with the discovery serving as a good compact thriller and a stepping stone for tweens on the fence between kiddie rides and the park's bigger coasters.



(7/27/18) A few new pictures of the construction wall just put up at SeaWorld San Antonio this week were sent in by a reader. As for what's going on... a reader came across a building permit just filed for the park describes the project as "SITE WORK ONLY INCLUDING UTILITY, DRAINAGE AND GRADING FOR FUTURE AQUATIC ANIMAL EXHIBIT POOL, RIDES AND PLAZA". Interesting... more than one ride and a new animal exhibit of some kind.
Also digging through the rumor mill... I'm hearing the park had been looking at a couple of new ride options for their next project... either a new flume ride (as guests are still disappointed they removed the old log ride) or said to have been talking about installing another wooden coaster from GCI like InvadR at Busch Gardens Williamsburg.
(7/26/18) A reader sent in a picture showing off the first section of construction fencing going up next to Shamu stadium near the Smokehouse.
(7/23/18) Early clearing and survey flags for construction on a new attraction for SeaWorld San Antonio has been reported "behind the smokehouse" next to Shamu Stadium and along the Rio Loco ride area. Signs were also spotted backstage with directions printed on them that would indicate that the direct pathway betwen Rio Loco and Shamu Stadium will be closed, with the signs directing all foot traffic to detour onto the pathway through Bayside Stadium instead while they were "Making waves for a future new attraction".
Plenty of open land there that could be used for virtually anything. Anyone know more about what's on the way?
2020 - Texas Stingray - (9/16/19) We've got a new copy of the Texas Stingray animation from SeaWorld San Antonio to share today. Check it out below.




(9/13/19) "Texas Stingray" was announced as the name of the new wooden coaster coming to SeaWorld San Antonio in Spring 2020. They are billing this as the tallest (100ft), fastest (55mph) and longest (3,379 feet) wooden coaster in Texas.

(9/10/19) According to some early rumors the 2020 wooden coaster under construction at SeaWorld San Antonio may be searching for a new name, much like the San Diego park also mentioned they were looking for a possible new name for their own coaster. So any suggestions on what name you would rather see used on the Texas coaster?

(8/23/19) SeaWorld San Antonio has released a new brief teaser video promoting their new 2020 wooden coaster as the tallest fastest wooden coaster in Texas. Of course that record isn't too hard to come by as the two previous biggest coasters in the state were both converted into RMC Hybrid coasters a few years back, but still, this will be a great ride for SeaWorld San Antonio.
Give the video a watch and you'll see a brief bit of animation of the new coaster, where you can spy a section of the coaster to the left of the drop that is fully enclosed in a tunnel. And hey… you know I love tunnels on coasters, especially the very dark ones. The darker the tunnel, the better, and if this coaster goes ahead with a name like Abyss, then this tunnel better be pitch black.


(7/16/19) SeaWorld San Antonio has posted a great animated teaser video for their new 2020 coaster project, taking you down below the surface… going deep in 2020! Check it out below.


(7/1/19) ACE South Central posted some good pictures of the wooden coaster (aka: ABYSS) going up at SeaWorld San Antonio taken this weekend on Twitter. Check them out below and you can see that the lift hill has indeed reached the highest point.


(6/22/19) The lift hill for the new GCI coaster (likely called Abyss) is rising high at SeaWorld San Antonio. A reader sent in a picture taken today showing off how high it has risen so far, which begs the question… how long until the park is going to be ready to announce this new ride?

(6/6/19) One of our readers reports that the wooden coaster project at SeaWorld San Antonio for 2020 has now gone vertical.

(5/12/19) Scroll through a few pictures showing off the 2020 coaster construction site at SeaWorld San Antonio posted in the Instgram post below.


(4/24/19) I'm hearing that ground clearing is under way at SeaWorld San Antonio for the park's 2020 project… and this is one that should make the coaster fans happy. Want to see more? RCDB has a few pictures of the site being worked on already and you can clearly see a series of small round footers… the kind you typically seen used for a wooden roller coaster.
According to Screamscape sources this will be another custom GCI creation, and following the success of InvadR at Busch Gardens Williamsburg, I'm told that this one will also feature an all steel support system. Also like InvadR, this coaster will re-purpose the two remaining Millennium Flyer trains leftover from Gwazi that were not used on InvadR.
Our friends at Behind the Thrills have also uncovered another possible piece of the puzzle, as the company has filed a new ride name trademark for "Abyss". There is no guarantee that this name is even intended for SeaWorld San Antonio, it could be for another one of the companies new 2020 rides, and knowing SeaWorld, they also have a tendency to file a couple of alternate name possibilities as well before settling on the final one.
If it were up to me, I'd quickly drop the use of the name 'Mako' at SeaWorld San Diego in favor of "Abyss" instead, because it would be perfect sounding for a Dive Machine coaster… and Abyss just sounds weird for an outdoor wooden coaster to me. Plus, I do have to wonder if they will be allowed to use that name at all, as Disney now owns the rights to the Fox film library, which includes James Cameron's "The Abyss", so I can see a possible objection. We'll just have to wait and see what happens from here.

(9/25/18) Interesting new details have come to light regarding the wooden coaster planned to open at SeaWorld Texas in 2020. While they are shooting for something more family friendly I believe, with a 44" to 48" rider height requirement and height of about 100 feet tall, they are still hoping to grab some wooden coaster records in the Texas marketplace to promote. Though with so many of the states bigger woodies having been converted into Hybrids (Texas Giant, Iron Rattler) then it may not be too hard to build something with a record. It also confirms that it will be built on as an expansion to the "turtle" themed area being added in 2019.

(9/19/18) The early word from Screamscape sources regarding the 2020 wooden coaster plans for SeaWorld San Antonio is that the park is expected to use GCI for this one, and much like how InvadR was done at the Williamsburg park, they plan on reusing the remaining GCI Millennium Flyer trains from the closed Gwazi coaster in Tampa.

(9/17/18) I'm not sure how true this is, but according to a posting at Wild Gravity Travels, SeaWorld San Antonio may be planning on adding a new small wooden coaster experience to the park as early as 2020. If true, then we have to wonder if they will go for something from the GCI like InvadR at Busch Gardens Williamsburg or something more kid friendly like Gravity Group's Oscar's Wacky Taxi built at Sesame Place.

???? - New Killer Whale Educational Program - (7/23/18) While the Shamu Show at the San Diego park was turned into an education only show and the stage set transformed dramatically for 2017, thus far there has been no indication that SeaWorld is still planning on going forward with similar plans to do the same to the killer whale stadiums in San Antonio or Orlando just yet.
(3/17/16) SeaWorld has announced that starting today they will end their Orca / Killer Whale breeding program, and that the animals currently in the park's care will be the last generation of orcas at the SeaWorld parks. They did note that at least one of the whales, Takara, is currently pregnant, so there will be at least one more baby to be born, keeping in mind that they have a gestation cycle of 17-18 months.
SeaWorld also announced that their new "Orca Encounter" program that will see the park's current theatrical style show in San Diego transformed in 2017 into an educational experience focused on enrichment, exercise, education and conservation, will be followed by similar updates of the facilities at the San Antonio park (assuming in 2018) and then the Orlando park by 2019.