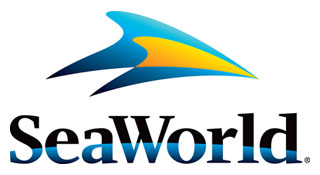 SEAWORLD TEXAS
San Antonio, Texas
SeaWorld Parks & Entertainment
Park News - (5/22/14) The SeaWorld Parks have launched all new version's of their official park smartphone Apps (Discovery Guides) earlier this year, and the improvements just keep on coming. I'm told that the ability to purchase QuickQueue to cut to the front of the line will soon be coming to the app itself, which means you can upgrade your experience from within the actual line you are trying to skip.
Other new additions include GPS enabled park maps, real-time updates of park show schedules and special events, current ride-wait times, the ability to receive broadcasted park notifications and special offers, and soon will also give you the ability to order your food online from select locations so you don't have to wait in line to order.
You can download the official Discovery Guide apps for the SeaWorld, Busch Gardens and Sesame Place parks for free in both: Apple (App Store) and Android (Google Play) flavors.
(5/9/14) Behinds the Thrills and the Unofficial SeaWorld Podcast have joined up with SeaWorld Texas to hold a massive meet up at SeaWorld Texas and Aquatica. Tickets into the two-park special event are $50 and will also include lunch, special show seating, quick-queue, parking, animal interactions, a backstage tour of a park ride and more surprises to be announced. The event will take place on May 24th, so click here for all the official details.
(4/14/14) Creepy news for SeaWorld San Antonio… as the local news reports that what appears to be human remains have been discovered on park property this week. They were discovered by park maintenance workers in a wooded area south of the park on property owned by SeaWorld, and according to the police report, the remains appear to have been sitting there for several months, possibly up to a year, before being discovered.
Devote Screamscape readers may recall this is not the first time that mystery human remains have been found sitting outside a San Antonio theme park. It was just in 2008 that remains from another mystery body were found on the grounds of Six Flags Fiesta Texas outside the park that had also been left undisturbed for up to a year before being discovered by park employees.
(3/14/14) In Today's edition of "You've Got To Be Kidding Me…", it seems five people from a Houston area fraternity were caught by the police breaking into SeaWorld Texas. One of arrested, while the others scattered, but according to the report they spent time in the park mostly eating Dipping Dots ice cream and taking "selfies" with the animals.
(1/17/14) SeaWorld reports that they will launch a new night show at Shamu Stadium this summer at all three SeaWorld theme parks (San Diego, Orlando and San Antonio), retiring the old Shamu Rocks show.
(9/3/13) According to this report at Behind the Thrills, Howl-O-Scream at SeaWorld Texas will let the ghosts and spirits out to play starting September 27th. Their previous icon, Jack, has been retired it seems as they expand the event to be bigger than ever before. So far the park has reveled there will be four haunts this season and a new "Vampire Bar" for guests to get cool beverages called the Blood Bath.
According to the report, the park wants to begin a long process of kicking the thrills up a notch each year and growing by adding new themes and scares. So far they seem to have ignored their official Howl-O-Scream website, but they are posting updates to the Facebook page at least for now.
2014 - A Sea of Surprises - (5/26/14) MiceChat reports that SeaWorld Texas will celebrate the brand's 50th Anniversary by adding a new Waterski Show this season that will feature 50 stunts.
(6/12/13) A new 18-month long celebration event called A Sea of Surprises will kick off on March 21st, 2014... marking the 50th Anniversary of the grand opening of the original SeaWorld park in San Diego. All three SeaWorld parks in San Diego, Orlando and San Antonio will join in the epic celebration that will see a variety of special experiences added, new shows, pathway performances (aka: Splash Mobs), animal encounters and you may get a visit by the Surprise Squad who will be wandering the park treating guests with special prizes each day.
New giant sea life sculptures will also be put on display and the parks will offer new enhancements and digital services and special park apps to provide a new way to experience the park. Look for the official details to be released, piece by piece at the official 50th Celebration website starting this fall. As for now... check out this video preview of what's on the way.

2014 - Aquatica - Roa's Aviary - (5/26/14) A fantastic look at the new Roa's Aviary inside Aquatica has been posted to Behind the Thrills this week.
(1/6/14) According to Behind the Thrills, the new aviary coming to Aquatica San Antonio in 2014 will be named Roa's Aviary.
(12/2/13) Behind the Thrills has posted an update about the new aviary attraction being added onto Aquatica San Antonio. Check it out.
(11/8/13) Aquat

ica San Antonio is taking a page out of the Discovery Cove design book and is bringing a bird aviary experience to the park's lazy river for 2014. Like in Orlando, the swim-through entrance to the aviary is blocked by waterfalls to keep the approximately 300 birds inside the new 13,500 environment. The new exhibit isn't just for Aquatica guests either… when Aquatica is closed for the season there will be an entrance into the aviary for SeaWorld guests to use and visit.

???? - Themed Coaster or Thrill Ride - Rumor & Speculation - (2/23/11) With the rumors plans to make a Texas version of Aquatica outed, more whispers are coming my way of what may be planned for the rest of the park over the next few years. As always with the former Busch parks, it can be easy at time to predict their growth patterns based on what the other parks in the chain are doing, and the one clear path visible right now is a series of roller coaster rides packaged with lots of theming and animal exhibits.
SeaWorld Florida already opened Manta last year, Busch Gardens Tampa will open Cheetah Hunt this year. In 2012 we will see two more such projects open: a new different version Manta at SeaWorld California and a new top-secret multi-launch coaster going to Busch Gardens Williamsburg. At this point, SeaWorld Texas will be the only park without one, so I'd expect to see the park add their own such project (maybe another Manta) in 2013.

???? - Dolphin Interaction - Rumor - (6/27/11) Screamscape sources tell us that the long range plans for SeaWorld Texas may involve building some kind of new Bottlenose Dolphin facility as early as 2014. While this could include a new show stadium facility, other moves by the company seem to suggest that they could be looking at building a mini Discovery Cove style premium swim / interact with the Dolphins style experience as a core element of whatever they have planned for 2014.

???? - Resort Hotel - Rumor - (8/29/11) While the addition of Aquatica at SeaWorld Texas should be an interesting game changer for the park, I've also been told that the corporate office has quietly been looking as possible designs to add an on-site resort hotel for the park as well that may be connected to Aquatica in some fashion. Of course it's hard to justify a resort hotel without having a year-round schedule in place for the park as well, which I know has also been a long term goal of the San Antonio park as well. Maybe the two will go hand-in-hand.
(4/8/11) Screamscape sources claim that SeaWorld Parks and Entertainment may be doing studies and making early plans to enter the resort biz in select markets. This is something that was looked at in the past under Anheuser-Busch leadership, where they even went so far as to announce their intentions to build a heavily themed African animal safari themed hotel on backside of the Savannah at Busch Gardens Tampa. (Only to fail to be willing to fund the effort on their own without an experience hotel operator... which allowed Disney to swoop in the copy their idea a couple of years later with the Animal Kingdom Lodge hotel.)
From what I'm told, Tampa is not being considered this time around... since the new owners will admit that the area around the park itself is not exactly the kind of place where you would put down a high-dollar resort experience. While Orlando would seem to be a good fit, Busch sold off the perfect site for such a resort next to Aquatica to an outside developer under their leadership. In addition... the Orlando market already has an over abundance of empty hotel rooms on any given night. Across the nation, San Diego is also likely be crossed off the list as the park is land locked and the park also passed up several opportunities in the past to buy up nearby property where a resort would possible succeed, in addition to a general hesitation by AB to build and operate their own resort hotel without an experienced hotel partner.
So what's left? Williamsburg, VA and San Antonio, TX. In a strange bit of Irony, Williamsburg was the once place where AB had their own resort for a number of years in the form of the Kingsmill property. However this resort project was not sold off to Blackstone with the parks, and I believe it remains under ownership of AB, but the Williamsburg area does seem to be a good possibility for a future resort project, especially with the expansion of the park's operating season into the Christmas season. Texas is also a possibiliy, as there are no other theme park resort in the area, the park has lot of excess land that could be put to use in a number of ways... such as the rumored Aquatica project in Texas, which would certainly give guests a reason to spend the night at SeaWorld.