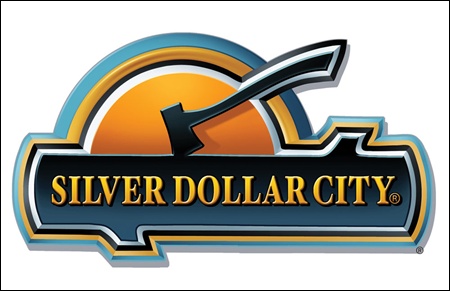 SILVER DOLLAR CITY
& WHITEWATER BRANSON
Branson, MO
Herschend Family Entertainment Corp.
Park News - (11/24/15) I'm told that 2016 will be the last season that Silver Dollar City will put on the World Fest event. No word has come down yet as to what is planned to replace it in 2017.
(11/16/15) According to a reader who passed by the old Ozark Wildcat / Celebration City site over the weekend, demolition on the old wooden coaster has now begun. Hopefully someone can go by and take a few pictures soon, before it is gone for good.
(11/2/15) A great video report going over how The Wildcat coaster at the former Celebration City park near Silver Dollar city will be taken down can be found here.
(10/8/15) Who remembers the Ozark Wildcat? While the GCI wooden coaster was part of the failed Celebration City park near to Silver Dollar City, and never part of or in Silver Dollar City, those who drove by the quiet husk still sitting there kept hoping that it may be reborn again someday. Apparently, this will never come to pass as the company has now filed the paperwork needed to demolish the Ozard Wildcat coaster. Scroll down to the last page at this link and you can see that the project is currently under review and was submitted on Oct. 7th.
2016 - Nothing is known at this point in time...