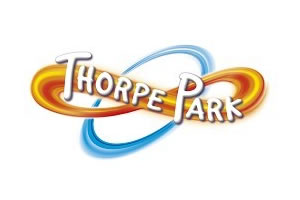 THORPE PARK
United Kingdom
Merlin Entertainments Group

Park News - (9/16/15) Fright Nights at Thorpe Park will feature a new horror maze experience this year, The Big Top, a carnival of chaos and freakish characters. You can read up on a few more details over at ThemeParks-UK.
(8/26/15) ThemeParksUK confirms there will be two new haunts at Thorpe Park's Fright Nights 2015 event. along with "The Ringleader" replacing the Director. While the details of the new mazes isn't known, the following will return: Cabin the Woods, SAW Alive, My Bloody Valentine and Blair Witch Project.
(6/6/15) According to a press release from Merlin Entertainment, they are "enhancing our safety standards by issuing an additional set of safety protocols and proceedures" to the chain of parks "multi-car rollercoasters" effective immediately. While they put these new procedures into effect, several of the chains coasters will be closed: The Smiler at Alton Towers and Saw: The Ride at Thorpe Park remain closed until further notice while they take the corrective steps to ensure that another accident like the one at Alton Towers on The Smiler can never take place again. Nothing was wrong with Saw: The Ride, it was just a similar style ride from the same manufacture.
Two more coaster will be closed for the time being from Chessington World of Adventures: Dragon's Fury and Rattlesnake.
(5/23/15) This one is for the Thorpe Park fans out there, or anyone interesting in visiting the park who maybe has never been. One of our readers has posted a series of short YouTube videos showing off the park's greatest attractions like Swarm, Colossus, Stealth and Saw - The Ride. Take a look!
(9/2/14) Thorpe Park will bring out the scares for Fright Nights on Oct. 10-12, 17-19, 24-31 and Nov. 1-2 as The Director unveils his new maze: Studio 13 where guests are asked to step inside his latest horror film. You can find the details on this and four other returning haunts over at ThemeParks-UK.

2015 - I'm A Celebrity, Get Me Out Of Here! - (3/31/15) ThemePark-UK checked out the launch of the new I'm A Celebrity... Get Me Out Of Here! Maze late last week at Thorpe Park and posted their own review, photos as well as a teaser video of the new attraction which you can see below.



(2/17/15) I've never seen the show before, but apparently Thorpe Park will be opening a new walk-through interactive attraction based on the TV show, "I'm A Celebrity... Get Me Out Of Here!" Apparently it is being designed almost in the same way as one of the park's Fright Nights mazes, but they intend to keep this one open year-round and will have some kind of creepy jungle theme. You can find some concept art for the concept posted to Themeparks.UK.
2016 - New Attraction / Dark Ride - In Planning - (8/10/15) Scroll down to the bottom of this page at Total Thorpe Park and you can see the huge frame work going into place for Thorpe's new 2016 dark ride building. The park has also opened a new teaser website for the project at www.MindsWanted.co.uk which talks about unlocking the islands dark secret.
(8/6/15)

The steel framework for a large dark-ride building is now going up next to the X pyramid structure, in front of Nemesis Inferno's lift hill. A reader did send me a picture of the teaser on the construction wall out front, and another reader sent in a picture of the site taken last month as it was being cleared. However, you can see a new picture taken this week showing the new building framework in place posted on Facebook.
(8/4/15) A Screamscape source tell us that construction has started on a new dark ride project at Thorpe Park this week. Can anyone else confirm or get pictures?
(4/14/15) A look at revised plan artwork for whatever dark ride Thorpe Park has in planning for 2016 can be found at Total Thorpe Park, where the size of the building itself has been slightly reduced. Teaser artwork has also been posted to the construction walls in the park saying that "There's A Dark Secret Coming" and that "The Island Landscape Is Changing".
(4/8/15) ThemeParks-UK reports on the latest developments for Thorpe Park's 2016 dark ride project, apparently being referred to as "WC16" or "Whitechapel". For now we know the park has applied to build a 2438 square-meter building for a fully enclosed new attraction to open in Summer 2016, to go between Nemesis Inferno and X.
The long standing rumor is that this ride might be based on the Doctor Who IP. Unfortunately, any more details are being kept very close to the vest for now.
(1/12/15) TotalThorpePark has posted new images showing off the rough plans for the park's new 2016 dark ride. It will be built next to the X: No Way Out pyramid, with the 2438 square-meter building being 10 meters tall.
(11/4/14) Thorpe Park submitted plans for their 2016 attraction to the local government office. Accordin gto the report at ThemeParks-UK the plans show a 2438 square meter building for a full enclosed attraction experience to be located on the site of the Arena and Chief Ranger's Carousel between Nemesis Inferno and X.
Again, the ongoing rumor suggests that it would be themed to a well know IP, with Dr. Who being the most popular rumor for months.
(10/20/14) According to TowersTimes Thorpe Park is preparing to break ground on the park's largest investment to date, a new unknown mega attraction of some kind. Lots of tree clearing has already begun near Miss Hippo's Fungle Safari ride, the seating is being removed from The Arena and they expect to see all of Ranger Country redeveloped for the project as well. They believe that this will be the park's 2016 attraction however. They also believe at the new attraction may be themed after a major IP of some kind and may involve more "themeing" and less reliance on pure hardcore coaster thrills. This all does make it wonder if they may be mixing the rumored "Dr Who" themed attraction concept with their big 2016 heavy-duty attraction budget.
(5/28/14) Consider this a really "WILD" rumor, but the latest whisper to come my way indicates that Merlin's next big ride may be themed to Dr. Who. I'm not sure if that would work in theme park form myself... but just consider it something to think about.
(5/16/14) According to an early rumor sent my way, Thorpe Park may be looking into building a new highly themed ride concept for 2015. Anyone else know more? With Merlin trying their hand at building some unique new indoor themed ride concepts at other Merlin parks, Thorpe Park is due for something special as well.

2018 - Hotel - In Development - (6/2/14) The latest news from Thorpe Park this week show off all new details for the park's new hotel project that is projected to open by Spring 2018. Revised concept artwork and the latest details on the project can be found over at TotalThorpePark.
(9/19/06) You can see concept artwork for the new proposed Hotel at Thorpe Park here. Just click on each of the links. From the look of things however, they seem to have dropped the idea of an indoor waterpark.
(7/7/06) Coaster Force reports that Thorpe Park will show off possible plans for a new waterpark hotel to the public on July 14th and 15th.