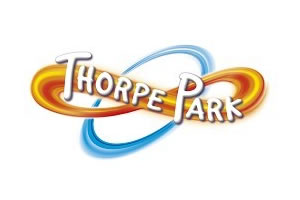 THORPE PARK
United Kingdom
Merlin Entertainments Group

Park News - (9/2/14) Thorpe Park will bring out the scares for Fright Nights on Oct. 10-12, 17-19, 24-31 and Nov. 1-2 as The Director unveils his new maze: Studio 13 where guests are asked to step inside his latest horror film. You can find the details on this and four other returning haunts over at ThemeParks-UK.
2015 - New Themed Ride Concept - Rumor - (5/28/14) Consider this a really "WILD" rumor, but the latest whisper to come my way indicates that Merlin's next big ride may be themed to Dr. Who. I'm not sure if that would work in theme park form myself... but just consider it something to think about.
(5/16/14) According to an early rumor sent my way, Thorpe Park may be looking into building a new highly themed ride concept for 2015. Anyone else know more? With Merlin trying their hand at building some unique new indoor themed ride concepts at other Merlin parks, Thorpe Park is due for something special as well.
2016 - New Attraction / Possible Coaster - In Planning - (10/20/14) According to TowersTimes Thorpe Park is preparing to break ground on the park's largest investment to date, a new unknown mega attraction of some kind. Lots of tree clearing has already begun near Miss Hippo's Fungle Safari ride, the seating is being removed from The Arena and they expect to see all of Ranger Country redeveloped for the project as well. They believe that this will be the park's 2016 attraction however. They also believe at the new attraction may be themed after a major IP of some kind and may involve more "themeing" and less reliance on pure hardcore coaster thrills. This all does make it wonder if they may be mixing the rumored "Dr Who" themed attraction concept with their big 2016 heavy-duty attraction budget.
(7/19/13) ThemeParks-UK reports that Thorpe Park's coaster concept intended for 2015 is likely going to be pushed back until 2016. They also report that Thorpe Park has filed for an extension to keep The Crash Pad temporary hotel until 2024, while the official Thorpe Park Hotel project is now delayed until at least 2020.
(7/11/10) Some interesting maps show off just where Thorpe Park is planning on putting their next two coasters, posted over at Total Thorpe Park. Don't read too much into the layouts however, I'm sure those are mainly placeholder artwork, as it's too soon to have final layouts for both rides just yet.
(7/2/10) According to this article Thorpe Park is planning on building two new roller coasters at the park between now and 2016, which was submitted to the local council outlining the next 5-years of growth for the park. In addition the park wants to add 5 new "round rides" (aka: Flat Rides) up to 25m tall. Of the two coasters, one is said to be up to 40m tall and the other up to 50m tall, so both would come in under Stealth's impressive 62.5m top hat.
2018 - Hotel - In Development - (6/2/14) The latest news from Thorpe Park this week show off all new details for the park's new hotel project that is projected to open by Spring 2018. Revised concept artwork and the latest details on the project can be found over at TotalThorpePark.
(9/19/06) You can see concept artwork for the new proposed Hotel at Thorpe Park here. Just click on each of the links. From the look of things however, they seem to have dropped the idea of an indoor waterpark.
(7/7/06) Coaster Force reports that Thorpe Park will show off possible plans for a new waterpark hotel to the public on July 14th and 15th.