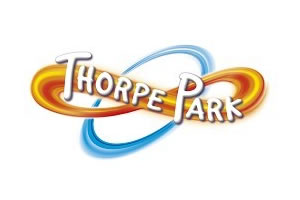 THORPE PARK
United Kingdom
Merlin Entertainments Group

Park News - (3/16/21) ThemeParks-UK reports that Black Mirror Labyrinth at Thorpe Park will open to guests starting on May 21, 2021, unless the government guidelines change between now and then. Follow the link for more information.

(10/21/20) Things went very wrong Sunday night at Thorpe Park who attempted to hold their annual Fright Nights halloween event. According to a local news report guest and staff alike were attacked and abused by groupings of guests who were reported as kicking and punching people throughout the park. Thorpe Park was forced to ask many guests to leave the park due to their bad behaviour, which essentially ruined the event for everyone else.
Bad guest behavior has already caused a few other halloween events at parks in Europe to cancel their own events early as well, so I'm not sure exactly what is taking place across the pond to cause this kind of behavior. Then again… Thorpe Park hit the news headlines in July after a guest stabbed another guest in the park during an altercation that led to several arrests. Having never visited the park, it does leads me to wonder if Thorpe Park is known for guest behavior issues.

(8/13/20) Theme Park Tourist has confirmed that Alton Towers and Thorpe Park will be hosting their Oktoberfest, Scarefest and Fright Nights events for 2020. Make the jump for all the details.

(7/19/20) Thorpe Park was shut down late Saturday afternoon after one guest apparently attacked another with a knife, stabbing or slashing them in the stomach inside the theme park around 5pm. According to the news reports the police have arrested two people "on suspicion of attempted murder". The incident apparently involved an altercation between two groups of people on or near a bridge by the entrance to the park, the area was closed off and guests inside were not allowed to leave until sometime between 6 and 7pm. The victim was taken in for treatment for the wound, described as serious, but no status update has been posted.
We can only wish for a speedy recovery for the victim. As I've never been to Thorpe Park, I can't say how things work officially in terms of security screenings before entry that could have prevented this. According to some comments on social media sent my way, the parks apparently do bag checks and have metal detectors, but they are not used to screen all guests at all times. I've got a feeling this policy may soon change for Thorpe and the other Merlin parks.

(6/6/20) While I don't think anything is set in stone yet, the current "guidance" from the government given to Merlin's parks in the UK has set them in motion to reopen their parks to guests on July 4, 2020. Things are always subject to change, but this seems to be the direction they've been planning on for a few weeks when guests with reservations before that date were asked to reschedule.
All guests will be required to pre-book their tickets to visit the park in order to limit the capacity of the park each day. Information about how you can pre-book your visit will be coming to the park's websites in the near future, so keep an eye open. All guests and staff will undergo a temperature screening before being admitted into the property and face masks are encouraged, but not required.
So look for Thorpe Park, Chessington World of Adventures and Alton Towers to reopen on July 4th until they say otherwise.

(4/3/19) ThemeParkOverload has posted an update from Thorpe Park, taking a look around the park on the opening day of the 2019 season, along with a look at the new Jungle Escape attraction that is still under construction and expected to open sometime in May. They also take a final look at Logger Leap which has been sitting closed since 2015, and will eventually be removed entirely.
2021 - Black Mirror Labyrinth - (2/21/21) While Thorpe Park will be ready to open their new Black Mirror Labyrinth experience in Spring 2021 (with the park currently hoping to open to guests on March 27), there is a rumor going around that the Black Mirror concept could be short lived. Black Mirror was built to replace the park's The Walking Dead: Living Nightmare walk-thru attraction that was open for three years and was expected to open in 2020 but was delayed due to COVID.
As this may be an example of one temporary attraction replacing another, the latest rumor suggests there may have been talks of a future re-theme that could be tied into the video game, "Among Us". Since Black Mirror has yet to open to guests, I guess it could come down to how long of a deal Thorpe Park signed to use that IP and if the popularity of the game would remain high enough to outlive the Black Mirror contract. So consider this a rumor for now of course.

(6/8/20) Sad news for Thorpe Park, as the park has chosen to delay the opening of their planned Black Mirror Labyrinth attraction that was to open this year. Black Mirror Labyrinth is now officially delayed until Spring 2021.

(2/26/20) Thorpe Park has announced that they are adding the world's first "Black Mirror" themed attraction to be called Black Mirror Labyrinth. The new "digital maze" attraction will open in March 2020 where you can get lost in a hypnotic maze full of sensory-defying environments. The attraction will be included with general admission to the park and will replace the former walk-through "The Walking Dead" attraction.