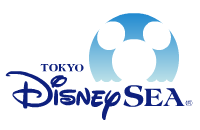 TOKYO DISNEYSEA
at the Tokyo Disney Resort
Tokyo, Japan (Abbreviation: TDS)
Disney & Oriental Land Company (OLC)
Ride Rehabs - The following information is not guaranteed to be 100% accurate.
Sindbad's Storybook Voyage - 11/18/13 through 12/13/13
Indiana Jones - 1/6/14 through 2/13/14
DisneySea Electric Railway - 1/6/14 through 2/21/14
Fantasmic - 1/20/14 through 1/29/14
Aquatopia - 1/29/14 through 4/25/14
General Park News - (9/6/13) Dejiki has posted a great Photo Tour of the Tokyo DisneySea version of Tower of Terror, which features a completely different theme than the other Tower of Terror rides across the globe. Check it out.
(8/26/13) Tokyo DisneySea will host a Christmas Wishes celebration, which will feature Colors of Christmas, a light display with a 49-foot tall Christmas tree as a centerpiece and a "Holiday Greeting From Seven Ports" entertainment program.
(6/18/13) Disney and More shows off a great "walk through" video showing off what the typical guest sees when visiting Tokyo DisneySea.
2015 - New Mermaid Lagoon Theater Show - Confirmed - (6/24/13) BlooLoop reports that Tokyo DisneySea will add an all new musical production themed around The Little Mermaid in 2015, inside the park's Mermaid Lagoon Theater. The theater itself will receive an extensive new lighting package as well as other special stage tech upgrades. The story this time will involve the performance of a musical concert for King Triton. Look for it to open in Spring 2015. The current Mermaid Lagoon Theater show will close down for good on April 6th, 2014 to allow for the nearly year-long upgrade.