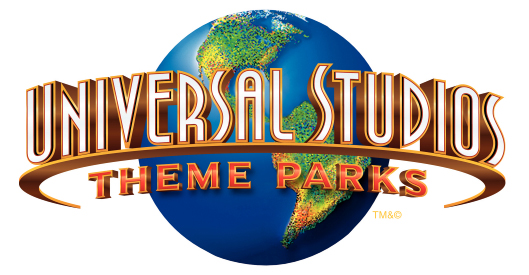 UNIVERSAL STUDIOS JAPAN
Osaka, Japan
USJ Co. / Goldman Sachs

Park News - (10/20/14) According to this article Universal Studios Japan will open a new Evangelion anime themed attraction on January 23, 2015, themed to Neon Genesis Evangelion. This will be another temporary attraction, open only from Jan. 23 through to May 10, 2015, that will feature some 3D imagery, but other than that, no further details are known.
(10/17/14) A great report on what it's like to play Resident Evil: The Real 2 (aka: Biohazard: The Real) at Universal Studios Japan can be found at The Escapist where the pistols from last year have been replaced by some kick-ass large shotguns instead… the preferred weapon of most zombie slayers. Oh… and check out the TV ad for the attraction… it is fantastic!



(9/24/14) Universal Studios Japan is having their own Halloween Horror Nights event featuring Chucky's Horror Factory, Biohazard The Real 2 and a haunt featuring Jason from Friday the 13th. You can find the park map and attractions listed here, which I believe also has scare zones or characters from the Japanese original versions of The Ring and The Grudge.
A video showing off a "Zombie Mob" performance on a park stage can also be seen below.

(8/29/14) Luke and the Temple of Fun have posted a huge review of the new Wizarding World of Harry Potter, now open at Universal Studios Japan, and fills us in on all the little differences and improvements they've made.
(8/14/14) According to this article the owners of Universal Studios Japan are seeking potential partnerships with three major casino groups if a law to legalize casinos is approved. They claim to be in talks with MGM Resorts International, Caesars Entertainment Group and Genting Bhd. (aka: Resorts World). This wouldn't be to add a casino to the existing park, but would include building a new park as part of a larger resort project, with possible sites in Tokyo, Osaka and Okinawa. They also claim they are seeking a partnership with Chinese based theme park operator, Overseas Chinese Town (OCT) for possible new park projects in China and Indonesia (Jakarta).
As an interesting side note: USJ also mentions that in July the park pulled in 870,000 guests, a record number of visitors for the month, due to the opening of the Wizarding World of Harry Potter.
(7/7/14) Disney & More reports that owners of Universal Studios Japan are considering putting in a bid to build and operate a casino complex. One theory is that they might partner up with others to build a new second theme park concept along with a casino / resort complex on nearby Yumeshima, a man-made island about 3km away from the existing theme park. Currently Casinos are not legal, but are part of a proposal that has been submitted to the government as a way to stimulate more tourism and local investment.
(2/21/14) According to the local news the operators of Universal Studios Japan are now looking into building new theme parks at new sites both in Japan as well as other nearby countries. Space at the existing Universal Studios Japan theme park is at a premium as it has been built out to nearly the limit, and being surrounding by many large industrial buildings and facories make expansion of the current site extremely difficult.
USJ Co. is apparently already looking at another site elsewhere in Japan, away from the current Osaka / Kansai region, as well as the Kanto region where the Tokyo Disney Resort is located. If they build a new park in Japan they are likely looking to the Tohoku region or Kyushu region or Okinawa Prefecture.
Internationally they may also be looking at three large cities: Taipei in Taiwan, Jakarta in Indonesia and Mumbai in India.

2015 - Nothing is known at this time...

???? - Back To The Future Replacement - Rumor - (12/4/12) It has been several years since we've heard any kind of peep from Universal Studios Japan regarding a possible replacement for the last remaining Back To The Future ride. Previous rumor suggested that they were looking to shut it down by 2012, but so far this has not happened and isn't even an active rumor as of late.
That said, I was watching some old videos of the BTTF ride from back in the day, and recalled a unique feature of the time machine cars used in the ride. As fans of the film series know, a primary feature of the dashboard was the three-color coded Time Circuits display, showing off your "Destination Time", "Present Time" and "Last Time Departed".
So when the ride starts and you jump ahead to the futuristic Hill Valley of 2015, you see that date displayed on the Time Circuits during the actual ride experience. However, a neat feature designed to make the ride seem more immersive when it first opened in 1992 is going to cause some problems in the near future for the remaining ride. As you board the ride car, riders are quick to notice that the "Present Time" listed on the Time Circuits is indeed the actual real world time in which they are in. While this was fine in the 1990s and early 2000's... I've got to think that the guests in Japan are already getting a good laugh when they initial time jump is only a jump from 2012 (soon 2013) to 2015 to see "The Future!" Once 2015 comes around for real... the time traveling storyline isn't going to make any sense at all. 2016 anyone? 2017? While Doc will say he is taking you on a trip to the future, guests will be transported back in time to 2015 instead of forward.
So in short... I think the clock is ticking away very quickly for our friends in Japan, as the caretakers of the last Back To The Future: The Ride attraction in the world. By the time 2015 comes around, it would only make sense to close the ride once and for all to create a new attraction, rather than risk a Time Paradox. And as Doc. Brown would be quick to point out, "The results of which could cause a chain reaction that would unravel the very fabric of the space-time continuum and destroy the entire universe!... Granted, that's the worst-case scenario. The destruction however might be limited merely to our own galaxy."
(8/23/09) This rumor may be a bit ahead of it's time, but one source suggests that Universal Japan is ready to retire their version of Back To The Future as well by 2011/2012. As The Simpsons are not really really well known characters in Japan (as they are in America), porting in a clone of the same Simpsons ride is not an option. However the rumor we've heard is a bit of a stunner, as our source claims that they may be looking an at option to license Batman from WB to create new simulator ride themed to The Dark Knight. DeLorean… meet The Tumbler. Now of course the really odd question is... can Spiderman and Batman co-exist in the same park, being from two different comic book companies? Maybe not in the USA, but I do think it would work in Japan where they are both viewed as just American Superhero comics. Plus we know that at one point in time Universal was attempting to build a Batman themed attraction for Islands of Adventure when the park was first just a concept.