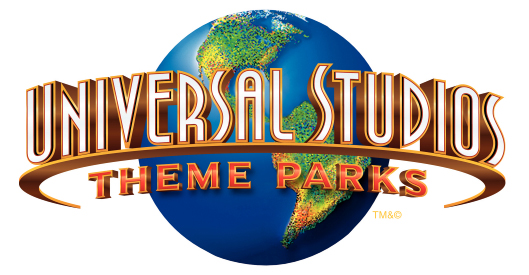 UNIVERSAL STUDIOS JAPAN
Osaka, Japan
Comcast / USJ Co.


---- THE LATEST BUZZ ----
(10/20/16) Universal Studios Japan Opening Minion Park in Early 2017 (MORE...)
(10/19/16) New Details About Universal Cool Japan 2017 Attractions (MORE...)
(10/10/16) See The Death Eater Attack In Action (MORE...)
(10/8/16) Universal Studios Japan Confirms "The Real" Event at Osaka Castle (MORE...)
Park News - (10/10/16) You can see the Death Eater Attack in action in a new video posted to YouTube from Universal Studios Japan, showing off how the great new Halloween Horror Nights experience works in their version of The Wizarding World of Harry Potter.



(10/8/16) Universal Studios Japan has now confirmed the story we reported on about "The Real" event slated to take place outside the park at Osaka Castle. The event will take place on select dates between December 16, 2016 and March 12, 2017. The official website has posted details and a promotional piece of concept art here.
(9/29/16) According to what I'm told Universal Studios Japan is planning on creating a new show outside the park during the 2017 Universal Cool Japan event that will be based on a famous battle at Osaka Castle. According to what I'm told, " they will be creating a show that takes place during the sengoku era, the warring states period. They are focusing on the final battle of this period that took place at Osaka castle about 400 years ago. They will be using Nishinomaru park inside of the Osaka Castle park, they mentioned there will be stalls and shops from that time period inside. As well as live preformances, projections on the castle itself, and fireworks."
A video has also been posted looking over the future site of where the show will take place.

(9/14/16) Curious to see what Halloween Horror Nights at Universal Studios Japan is like? There is a great video showing off the opening day of HHN in Japan this year that took place a few days ago posted to YouTube, which shows off that there is quite a bit of difference between how Japan and the rest of the parks handle Halloween Horror Nights, including mazes that open and close in early daylight hours, some attractions are limited ticket items that run out early in the day, meaning that you may visit and not have a chance to see several of the park's HHN attractions. I admit it is strange to see Halloween characters and people waiting in haunt lines out in the daytime instead of just after dark.

(9/8/16) According to this article Yo-kai Watch: The Real 4 will continue to run for guests at Universal Studios Japan through to January 9, 2017. Starting on October 7th, the event will add several exclusive Yo-kai characters to be found in the park, including one themed after The Terminator as well as a Demon King boss character.
Meanwhile you really wont want to miss the special new Halloween themed fun being added to The Wizarding World of Harry Potter, with candy spells in the daytime and an attack by Death Eaters at night. Check out the videos below for more!


(8/11/16) While the Wizarding World of Harry Potter doesn't get involved in any of the Halloween Horror Nights transformations in the USA, this year the one in Japan will join in on the halloween fun! According to the park's website from Sept. 14 to Nov. 6, the area will feature a "Magical Trick or Treat" performance during the daylight hours that will feature a magical barrel that will overflow with candy, and after the land will feature a "Death Eater Attack" within the Hogsmeade Village area.
(7/4/16) Universal Studios Japan has kicked off their "Universal Jump Summer" event with a new Death Note themed escape room attraction, a new Dragon Ball Z 4D attraction and the return of the One Piece live stunt show through September 4th. Also this summer guests can pay to try the Yo-Kai Watch: The Real 3 attraction where guests can use Yo-Kai themed gear to search for hidden Yo-Kai throughout the USA section of the park. Some preview videos of the new attractions have been released by the park.


(4/19/16) Universal Studios Japan will introduce three new temporary attractions from the titles of Weekly Shonen Jump this summer. The list includes a new 4D theater attraction themed to "Dragon Ball Z" that will see Goku taken on Freeza, "One Piece" will be back again in a live performance taking over the Waterworld stunt show arena and finally a new Escape game will be added, themed to "Death Note" Look for these "Universal Jump Summer" attractions to run from July 1st to Sept. 4.
(4/13/16) Universal Studios Japan has added a couple of new mini attractions to their Wizarding World of Harry Potter. The first is called "Wand Magic", and it should sound very familiar to those who have visited Orlando. Japan is now selling an "interactive wand" that you can use to cast magic spells at specific locations within the Wizarding World, much like how you can do this in Florida's Hogsmeade Village as well as Diagon Alley.
The second addition is called Wand Studies, and is actually a new live action performance within the Wizarding World where four students, one from each of the houses of Hogwarts, practice their spell-casting with the aid of the audience.
(2/26/16) Scroll down to see news about future attraction plans for Universal Studios Japan that will open between now and 2020.
(2/18/16) Before the Comcast purchase of Universal Studios Japan, the previous owners were looking into options to build a second park with a unique theme in the Okinawa area. According to the local news, the change in ownership may see those plans scuttled after new studies show that the area may not draw in enough visitors to make the project cost effective.
(1/16/16) During a press conference in Japan about the video game Dragon Quest, it was mentioned that they were working with Universal Studios Japan to have some kind of Dragon Quest themed attraction as part of the 30th anniversary of the game in 2016. No further details were released, though I'd expect the attraction could be similar to the Monster Hunter attractions the park has done in the past.
(12/30/15) According to the local news Universal Studios Japan will raise ticket prices in 2016. Starting Feb 1st, admission for an adult one-day pass will be 7,400 Yen (aprox. $60.90 US), which is an increase of 200 Yen. Senior rates will rise 180 Yen but the price for a Child's ticket (4 to 11) will remain the same.
(10/9/15) What's next for Universal Studios Japan after The Flying Dinosaur? How about something themed to Nintendo... (MORE...)
(9/29/15) It's official… Comcast is now buying 51% of Universal Studios Japan from Goldman Sachs Group and their partners for $1.5 billion to become the controlling majority stakeholder. The transaction will be complete by November.
(4/2/15) The numbers are in and Universal Studios Japan pulled in 12.7 million guests over the 2014 fiscal year that has just come to a close… up 2.2 million guests from the previous year thanks to the addition of the Wizarding World of Harry Potter.

2016 - Jurassic Park: The Flying Dinosaur - (3/29/16) Some great off-ride footage of the new The Flying Dinosaur coaster at Universal Studios Japan was posted to YouTube this week. Check it out below.



(3/3/16) After the first POV video of The Flying Dinosaur at Universal Studios Japan was pulled very quickly, a new POV video has now been found on YouTube. It was shot on a rainy day, so you get spots on the lens, but it's better than nothing so check it out below.

(1/25/16) Universal Studios Japan has created an interesting and frightening new ad for The Flying Dinosaur coaster. Check it out here.
(1/23/16) One of our readers visited Universal Studios Japan this week and sent back three great pictures of The Flying Dinosaur coaster, finally giving us a much better understanding of the coaster's layout and just how large it really is as it seems to fly over a significant portion of the Jurassic Park side of the park. The second picture is also interesting as it shows the old Jurassic Park entrance portal, but if you look at how the pretzel loop is formed on both sides of the pathway, it looks like the inversion may dive through a tunnel under the pathway at this point.
(1/11/16) Our friends at Mako Madness sent over a two new pictures showing off the installation of The Flying Dinosaur coaster at Universal Studios Japan being done at night. According to what they were told, with the installation of these track pieces, The Flying Dinosaur track is now complete.
(11/27/15) We've got a great new collection of construction pictures from Universal Studios Japan this week, showing off the progress on new The Flying Dinosaur coaster. The B&M Flying coaster is going up very quickly from the look of things, so at this rate it may be ready to open in early 2016.
(11/12/15) A few new interesting pictures of The Flying Dinosaur coaster at Universal Studios Japan have been posted to Twitter, showing off a section of track where the riders will be on their backs as it dips down very close to the water of the River Adventure ride.
(10/19/15) Great new pictures of the The Flying Dinosaur construction from Universal Studios Japan can be found on Twitter here and here.
(10/16/15) A collection of new pictures of The Flying Dinosaur coaster going up at Universal Studios Japan has been posted to ThemeParks-US.
(10/5/15) A great new collection of coaster construction photos has been posted on Twitter, which you can see here.

(10/3/15) Universal Studios Japan confirmed the name of their new Jurassic Park themed B&M Flying coaster on Friday as being "The Flying Dinosaur". While it doesn't have the most impressive sounding name, the page also claims (based on rough translation) that it will be the world's longest flying coaster and feature the tallest "height difference", which I'm guessing may translate into the tallest first drop on a flying coaster as well when it opens in Spring 2016.
According to the story, Pterandons were secretly living within Jurassic Park and a research team had been working on getting them to carry an empty train for a "stable flight" experience. But these are wild animals... prone to suddenly break off and "runaway in flight".
(9/30/15) Some great new images of the B&M Flyer going up at Universal Studios Japan have been posted to Twitter HERE and HERE and HERE.
(9/23/15) OrlParkPass has posted a new update showing off Universal Studios Japan, with a focus on their Halloween Horror Nights event as well as construction on the park's new B&M Flying Coaster in the Jurassic Park section of the park.
(9/14/15) Several fun new pictures of the Jurassic Park themed B&M Flying coaster under construction at Universal Studios Japan were posted to Twitter over the weekend. Click here, here and here.
(9/1/15) The lift hill for the Jurassic Park flying B&M coaster at Universal Studios Japan is now rising into the sky, as seen in the latest photo posted to Twitter here and here.
(8/4/15) The latest construction picture posted to Twitter from Universal Studios Japan now confirms a dual-sided loading station will be used for the new B&M Flying coaster in Jurassic Park.

(7/29/15) The first sections of B&M track are now up at Universal Studios Japan in the Jurassic Park land, and does confirm that this will be either an Inverted or Flying coaster experience. More pictures were also Tweeted here, showing off more supports and rock themed footers below awaiting supports. I've never been to the park, but if I had to guess, those rocky supports would look right at home somewhere between the JP ride's splashdown pool and unload station.
While I haven't seen photos, another reader reports that it looks like the work area for the coaster is going to extend out beyond the park boundary and into a bus parking lot behind the land, though this work could possibly just be supports for the new coaster only.

(7/3/15) A reader sent in a picture from Universal Studios Japan to our Facebook page this week showing off giant construction cranes now in the closed off Jurassic Park section of the park. Looks like construction on the new rumored coaster is in full force already.
(6/19/15) Screamscape sources have confirmed that the new Jurassic Park themed ride going into Universal Studios Japan for 2016 is better than we could have hoped… it will be a B&M Flyer. I don't quite know how elaborate the themeing will be, but this sounds almost like a revival of the old cancelled plans once in place for Islands of Adventure that would have seen a B&M Flyer coaster built inside a giant Pteranodon Aviary structure.
Like I said, I'm not sure if the Aviary structure will be part of these new plans or not, but since a Pteranodon like dinosaur was put on the construction wall in the theme park itself, I can only assume this is the basic theme they are going for with this project. Of course a giant Aviary building also plays a big part in the new Jurassic World movie as well, this one containing Pterosaurs.
(6/8/15) Looks like our previous rumors about a new attraction being added to the Jurassic Park section of Universal Studios Japan were true. A picture of a new construction wall set up at the park was posted to Twitter the other day that features the text: "The Greatest DINOSAUR RIDE IN THE WORLD! Coming in 2016" following by the Jurassic Park logo.
When I first heard the park might get some kind of small coaster, I was thinking perhaps another family or kid friendly suspended coaster like the one in Florida or Singapore, but what if this could be the revival of the rumored concept once planned for Florida of a B&M Flyer that would fly around the inside of a giant aviary? But is there room in the Jurassic Park area for such a large attraction? Perhaps... there also appears to be a bus parking lot behind this area too that could be used as well. Of course, if you go by the literal meaning of the text on the sign, it only says "DINOSAUR RIDE" and does not confirm it as a coaster at all, so I guess we'll have to wait and see.

(3/31/15) The latest word from Screamscape sources is that Universal Studios Japan will open a new coaster style ride in the Jurassic Park section of the park. While we don't know exactly what the ride will be, the popular line of thought is that it will be similar to the small family flying coasters installed in the Jurassic Park areas in Florida and Singapore.
January 2017 - Universal Cool Japan 2017 - (10/19/16) Universal Studios Japan has released more details about the 2017 Universal Cool Japan event taking place from Jan. 13 to June 25. In addition to the previously announced Godzilla: The Real 4D attraction, other new attractions announced are Evangelion XR Ride and another Attack on Titan: The Real attraction that will bring the Armored Titan and Colossus Titan into an attraction storyline.
(8/2/16) Universal Studios Japan has announced the first details about "Universal Cool Japan 2017". This year's line-up is starting with the king himself... Godzilla: The Real 4-D, a new custom 4D confrontation with the giant 118.5 meter tall king of monsters himself starting in January 13, 2017.

2017 - Despicable Me: Minion Mayhem - Confirmed -


(10/20/16) Universal Studios Japan decided to re-announce their new Despicable Me: Minion Mayhem attraction (replacing Back To The Future) along with a new addition... the official name for the themed area surrounding the attraction will be called Minion Park. This will be the largest 'Minion' themed area in the world and include, "Several themed facilities, including a toy store, sweets factory and hotel, will be in the area around the attraction. Of course, these facilities have already been "taken over" by the Minions themselves, who journey alongside guests through Minion Park via a winding, center passage."
Minion Park and the new Despicable Me: Minion Mayhem attraction are set to open in Early 2017.
(6/22/16) Universal Studios Japan has confirmed that they will open the World's Largest Minion Area in 2017 to replace the now closed Back To The Future attraction.
The park's Back To The Future ride will be converted into the world's largest version of the Despicable Me: Minion Mayhem ride, along with a Minion themed shop and more.

(6/3/16) Our friends at Behind the Thrills scoured the net to find photos and videos of the closing of Universal Studios Japan's Back To The Future ride and did not disappoint. The Japanese cosplayers were out in force in a variety of wacky costumes at the park as everyone swarmed in for one last ride "Back To The Future" until Doc climbed into the time machine one final time and drove off into history.


(4/1/16) It has been confirmed by Universal Studios Japan that their Back To The Future: The Ride attraction will close forever on May 31st. The park will announce details of the official "Goodbye campaign" they will hold for the ride in the near future. While they did not announce what would replace it, they did say that the building would undergo renovation after it closes. Should be interesting to see what might replace it, thought I'm still wondering if it could work as a new version of Despicable Me: Minion Mayhem, as the Minions are quite popular in Japan.

2018 - Nintendo Land - Planning- (7/13/16) According to an article posted by Destructoid the Mario / Nintendo section in development for Universal Studios Japan will eventually "exceed" the Harry Potter section. For comparison they say that The Wizarding World of Harry Potter cost the park $400 million, while the new Nintendo themed area is expected to cost over $500 million.
(3/5/16)

According to the latest news posted to Kotaku, the location of the new Nintendo themed land at Universal Studios Japan will actually be immediately to the left of the main entrance, which in the location where the park has been putting many of their temporary attractions like Universal Cool Japan. I believe Monster Hunter and the Biohazard attractions are in the big special events soundstage, while I think Evangelion 4D is in the nearby 4D theater where they normally show Shrek 4D and Sesame Street 4D during the rest of the year. The area also looks to include what appears to be an employee parking lot and the turn-around for the Hollywood Dream coaster.
According to the article the Nintendo land will cost an estimated 40-billion yen ($351 million US) and they say that their goal is to have it open by 2020 in time for the when the Olympics come to Tokyo, which is expected to be between July 24 - August 9. With that in mind however, the last word from our sources indicated that 2020 was the old original opening date, and since Comcast has bought the park they have revised the time-table on many things, which would see bumped up to open in 2018 in Japan, and Diagon Alley pushed back to 2020. Either way, the two major new attraction areas should definitely lure in the tourists from the 2020 games.
(2/26/16) The world's first Nintendo themed land will open at Universal Studios Japan in 2018. Look for a lot of character meet and greets, as well as photo ops to be placed here. As far as attractions go, a Mario Kart ride seems to be a lock-in concept, but there may be one or two other attractions under development as well… either another larger ride, or a pair of smaller themed flat rides.
(12/9/15) According to Screamscape sources the next major attraction on deck for Universal Studios Japan will be a Nintendo themed area and attraction(s). As the home turf for Nintendo, it only makes sense to drop the first Nintendo attractions into Japan first, before attempting to roll them out to the parks in the US market.
So far, the final scope of the project is unknown to me, as well as where they might try to locate it within USJ. The project could be as small as a single attraction (Mario Kart anyone?) or it could be a mini-land with a small collection of attractions of various scale and character meet & greets. Once The Flying Dinosaur coaster is up and running, hopefully we'll find out more about what's in store for bringing the world of Nintendo to life, and how soon it will happen.

2019 - Night Spectacular - Rumor - (2/26/16) I don't have too many details about what is planned, other than that the park wanted some kind of night spectacular experience to help entertain and retain guests after dark.

2020 - Diagon Alley - Planning - (2/26/16) Much like Universal Studios Hollywood, a Diagon Alley expansion is planned to enhance the existing Wizarding World of Harry Potter area in 2020. Unlike the Hollywood version however, I'm told that this area will focus more on the restaurants, gift shops, characters and interactive aspects of the land, and actually will NOT include a copy of the Escape From Gringotts attraction. However, in an interesting move, it will contain a new version of the Hogwarts Express train ride experience, that promises to be a similar but plussed experience to the one in Orlando.

???? - Future Brand Expansion - (5/13/16) The Japan Times has confirmed that Universal Studios Japan has now canceled their plans to build a second park in the Okinawa area, and will instead focus their efforts on the existing park in Osaka. The plans for the Okinawa area were first put into play by the previous owners, but now that the park has been sold to Comcast, they were not as confident about the profitability of a park in that area.
Unfortunately, expansion of the existing park site in Osaka in difficult to do as the area is already highly developed with little free or undeveloped space available. Of course they could be looking to plans to refresh the Osaka park by replacing older attractions as they become less popular. We've already seen the park confirm plans to close Backdraft and Back To The Future this year for example.
(2/18/16) Before the Comcast purchase of Universal Studios Japan, the previous owners were looking into options to build a second park with a unique theme in the Okinawa area. According to the local news, the change in ownership may see those plans scuttled after new studies show that the area may not draw in enough visitors to make the project cost effective.
The problem is that some studies suggest that the existing USJ theme park has a theoretical maximum annual capacity of 15 million, and with attendance approaching 14 million this year, the opportunist for continued growth at the Oaska site are limited, so adding a second theme park may be the only way to continue to grow the business in Japan.
(3/19/15) According to the Hollywood Reporter, Universal Studios Japan may be looking to build a second park in the Okinawa area, possibly taking over the site of a US military base slated to relocate in the near future. In an effort to keep things different, this new park would pick new themes, possibly tied to the more tropical island theme of the area, rather than the Hollywood and Japanese movie themes used in Osaka.
(8/14/14) According to this article the owners of Universal Studios Japan are seeking potential partnerships with three major casino groups if a law to legalize casinos is approved. They claim to be in talks with MGM Resorts International, Caesars Entertainment Group and Genting Bhd. (aka: Resorts World). This wouldn't be to add a casino to the existing park, but would include building a new park as part of a larger resort project, with possible sites in Tokyo, Osaka and Okinawa. They also claim they are seeking a partnership with Chinese based theme park operator, Overseas Chinese Town (OCT) for possible new park projects in China and Indonesia (Jakarta).
As an interesting side note: USJ also mentions that in July the park pulled in 870,000 guests, a record number of visitors for the month, due to the opening of the Wizarding World of Harry Potter.
(7/7/14) Disney & More reports that owners of Universal Studios Japan are considering putting in a bid to build and operate a casino complex. One theory is that they might partner up with others to build a new second theme park concept along with a casino / resort complex on nearby Yumeshima, a man-made island about 3km away from the existing theme park. Currently Casinos are not legal, but are part of a proposal that has been submitted to the government as a way to stimulate more tourism and local investment.
(2/21/14) According to the local news the operators of Universal Studios Japan are now looking into building new theme parks at new sites both in Japan as well as other nearby countries. Space at the existing Universal Studios Japan theme park is at a premium as it has been built out to nearly the limit, and being surrounding by many large industrial buildings and facories make expansion of the current site extremely difficult.
USJ Co. is apparently already looking at another site elsewhere in Japan, away from the current Osaka / Kansai region, as well as the Kanto region where the Tokyo Disney Resort is located. If they build a new park in Japan they are likely looking to the Tohoku region or Kyushu region or Okinawa Prefecture.
Internationally they may also be looking at three large cities: Taipei in Taiwan, Jakarta in Indonesia and Mumbai in India.