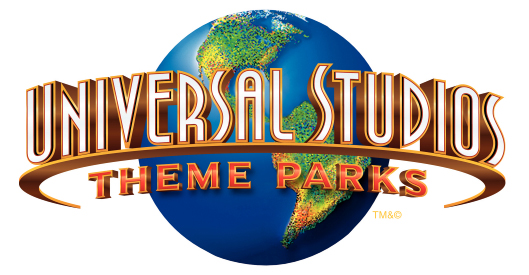 UNIVERSAL STUDIOS JAPAN
Osaka, Japan
Comcast NBCUniversal


---- THE LATEST BUZZ ----
(11/22/19) Universal Studios Japan Shows Off New Nintendo Artwork (MORE...)
(11/13/19) Universal Cool Japan 2020 Details Announced (MORE...)
(9/16/19) New Super Nintendo World Details Uncovered (MORE...)
(9/10/19) A Visit to Halloween Horror Nights (MORE...)
Park News - (9/10/19) Halloween Horror Nights is in full swing in Japan now and Yukendoit ventured out to get his Haunt on at Universal Studios Japan and post an on-site report. Check it out below.




(8/23/19) Yukendoit is back with another report from Universal Studios Japan this week, checking in on the final days of this year's Universal Cool Japan event that ends on August 25th. The Terminator 2/3D theater was transformed into an Attack on Titan attraction that used a combination of live actors, the 3D screen and giant inflatable heads to bring the action to life. There is also a Sailor Moon attraction, but he says the best one is the Godzilla vs Evangelion: The Real 4-D attraction that features a battle between the two over the city of Osaka until the three headed King Gidorah arrives to threaten everyone and they join forces to defeat him.
Plus we get a look at the park's summer parade, the return of Space Fantasy: The Ride and a little peak at Super Nintendo World construction too, so check it out below.


(8/7/19) Universal Studios Japan has announced that a Survival Horror Maze themed to Biohazard: The ExtREme (aka: Resident Evil) will be at this fall's Halloween Horror Nights event taking place on select dates from Sept. 7 through Nov. 4, 2019.
Other attractions also announced include Hotel Albert 2 - Requiem, Area 51, Space Fantasy The Ride: Black Hole, Cult of Chucky and a Sadako Cursed Attraction (aka: The Ring).

(6/7/19) It was reported here that Space Fantasy: The Ride is listed to return as an attraction at Universal Studios Japan starting July 13th, 2019. While it has not been confirmed as returning by the park, the park's refurbishment page does list that the ride's "temporary closure" will only last through to July 12. So far, due to the back-to-back runs of different themed VR experience, Space Fantasy has not run as itself since 2016.

(11/30/18) Universal Studios Japan will soon add a Hogwarts Magicial Celebration castle projection show to The Wizarding World of Harry Potter in 2019 as part of a 5th anniversary celebration for the opening of the Wizarding World in Japan.

2019 - Universal Cool Japan: 5th Anniversary - (6/1/19) Universal Studios Japan has released a teaser video for the new "Godzilla vs Evangelion: The Real 4-D" attraction that is now open through August 25th as part of Universal Cool Japan 2019. Check it out below.




(5/15/19) Universal Studios Japan has released a new video teaser promoting new attractions coming to the second half of this year's Universal Cool Japan event which will include attractions themed to Sailor Moon, Attack on Titan and an Evangelion vs Godzilla attraction. The Sailor Moon attraction will open first on May 31st.


(3/19/19) Comicbook.com posted a few details about the new Sailor Moon attraction coming to the second half of Universal Cool Japan 2019. They report that Sailor Moon: The Miracle 4D will open a new "chapter" this year, with an interactive show telling a brand new story involving the 'outer scouts' at the Moon Palace. Look for the attraction to run from May 31st through to August 25, 2019.

(1/25/19) Yukendoit is back at USJ for the opening of Universal Cool Japan 2019 to take a spin on the new Lupin the 3rd VR coaster experience. Check out the video below.


(1/16/19) Yukendoit is back with a new report from Universal Studios Japan, showing off the park as they prepare to kick off the first half of 2019's Universal Cool Japan event.


(10/26/18) Universal Studios Japan has posted more details about the 5th Anniversary edition of Universal Cool Japan happening in 2019. Apparently the event along with the new extended run will be broken into two seasons… Spring and Summer.
The Spring session will run from Jan. 18 through to June 23 and feature attractions themed to Lupine the 3rd and Detective Conan. Detective Conan will have three different themed attractions (Real Escape Game, Entertainment Resturant and Park Rally), with Lupine getting two attractions, an XR Ride experience and an "Entertainment Restaurant".
The Summer session will feature more new attractions themed to Attack on Titan, Sailor Moon plus some kind of new Evangelion vs Godzilla attraction.

(9/19/18) Universal Studios Japan has announced that Universal Cool Japan will be greatly expanded in 2019 as part of the 5th Anniversary celebration of the event. While they aren't ready to release all the details just yet, they did confirm that the popular celebration of Japanese pop-culture will have a very long run in 2019, starting on January 18, 2019 and running all the way to August 25, 2019.
Not all the special attractions will be available for the entire run however, with the first announcement being a fine example of that. "Lupine the 3rd" is coming to the 5th Anniversary of Universal Studios Japan as an "XR Ride" experience as well as a new "Entertainment Restaurant". So this would be the next VR enhanced experience to take over the park's Space Fantasy indoor roller coaster which is currently showing an encore performance of the Evangelion XR Ride experience. The Lupine the 3rd experience will be available only from January 18 through to May 26, 2019.

2019 - Sing: On Tour @ Illuminations Theater - (4/3/19) Universal Studios Japan has released a video teaser of their new SING On Tour show that will open on April 18th.




(12/7/18) Universal Studios Japan has announced that "Sing: On Tour", a new musical attraction themed around the film and characters from "Sing" will open inside the new "Illuminations Theater" at the park in Spring 2019. I don't know much about the attraction, but I believe it could be a mix of live and projection-based footage of the animated characters from the film, with the new show likely going into the site of the park's former Horror Make-Up Show theater which had construction walls go up around it back in early November.

(11/4/18) According to some online reports construction walls have gone up at Universal Studios Japan around the site of the park's long closed Horror Make-Up Show theater, and the annual pass center that had previously been using the old theater lobby has now moved to a new location. While we don't know exactly what Universal Studios Japan has in mind for the former Horror Make-Up theater location, rumors do point to some kind of new show being in the works. So far the construction walls do have a Minion theme to them, so this could be a hint about what is to come.
2020 - Universal Cool Japan 2020 - (11/13/19) The early reports about Universal Cool Japan 2020 have been released and have listed a number of new and returning properties next year. Monster Hunter World will be back but with a new VR experience called Monster Hunter World: Iceborne described as the park's "first interactive battle experience".
Attack on Titan will return as well, but is listed as a "Super Sense XR" ride experience, which seems to include that it will take over the park's Space Fantasy spinning coaster attraction, where riders are fitted with VR gear before taking off on the wild coaster ride.
Two more IPs have been confirmed for 2020… the return of Lupid the 3rd with some kind of live-action street show. It also looks like Detective Conan will also return and apparently involve a few different experiences such as the introduction of a new character, the return of "Detective Conan the Escape" experience and it sounds like they will also put VR to use on Hollywood Dream The Ride" this year to make it into a new "story coaster" experience.
Experience Universal Cool Japan in 2020 from January 21st through to June 28, but note that the new Monster Hunter attraction is listed as not starting until "Spring 2020".

2020 - Super Nintendo World - (11/22/19) A new piece of concept art from Universal Studios Japan was released that gives us a good look Bowser's Castle which is rumored to serve as the entrance to the MarioKart ride and we finally get a really good clear look at the indoor/outdoor Yoshi themed omnimover style ride.






(9/16/19) Universal Parks & Resorts Chairman & CEO, Tom Williams, discussed a few details about the opening of the first Super Nintendo World coming to Universal Studios Japan in 2020 during a recent interview. For starters, Williams confirmed that Super Nintendo World lands will open at every Universal theme park in the next few years with the exception of the new Beijing, China resort. So yes, another confirmation that it will come to Universal Studios Singapore.
Tom Williams confirmed that the Japanese version will open with only two rides, "Super Mario Kart" and a "Yoshi's Adventure" ride, and skipping over the Donkey Kong Country themed coaster rumored to still be planned for the land coming to Universal Orlando. He did describe the opening as being the 'first phase' however, so perhaps the Donkey Kong coaster will be added in a second phase later on. The land will be divided into two main sections, one themed to Bowser's castle fortress and an area themed to Princess Peach's castle. He also mentioned that the lands will be 'interactive' with the guests in Japan through a Nintendo themed wristband device, and possibly through some integration with your Nintendo Switch if you bring it into the park. The wristband will allow guests to keep track of their scores on the attractions and somehow interface with your Switch game console as well.

(8/27/19) A piece of the scaffolding covering up all the construction at Universal Studios Japan on the world's first Super Nintendo World land has come down and finally given us our first real glimpse at what a piece of the themeing of the land will look like. Click here to take a peek.

(2/21/19) While the video has Japanese subtitles you can turn on English subtitled in the YouTube settings menu. It shows off a good look at how Super Nintendo World, under construction in Japan, will likely be laid out. This includes the rumored long elevated pathway to the land's entrance, which will have guests enter through a large green "warp tunnel" pipe into the land, with guests arriving on an upper level, with the land spread out below them.
The artwork on this particular video only really shows off one attraction building, likely for the proposed Mario Kart ride. No sign of the rumored Donkey Kong Country coaster however, though this also fits with an earlier rumor I had once been told that the Japanese version might open with only the one main attraction (and room for expansion), while the US versions would likely have the two rides, though I'm not sure about Hollywood since space there is limited, they could stick with just the Mario Kart ride as well in theory.


(2/13/19) In the background of these pictures on Twitter shot from the Wizarding World of Harry Potter area, you can see a massive attraction building rising up over the trees that is part of the new Super Nintendo World land under construction at Universal Studios Japan. While it is quite visible right now, I would think that they'll add some kind of themeing to the exterior on this side to make it blend in better with the Wizarding World.


(12/29/18) About a week or so before Christmas I had posted a video from Coaster Studios who was visiting Intermountain Lift at the time and shooting some video footage of the track being built for The Steel Curtain coaster from S&S going to Kennywood. I thought that was all there was to it, but Intermountain Lift is a very busy company, making coaster track for a variety of companies and projects at any given time, and that's when we noticed something odd in the background of a few shots.
Mixed in with the Steel Curtain track were a few pieces of very flat plain looking track that were being stored standing on their side for some reason. My first take was that maybe these were just some kind of simple kiddie or family coaster track… but… what if this was for something else? What if the track was meant to be run while in this position? Just a wild thought… but what if this might be out first peek at track for the Boom Coaster concept that Universal filed a patent for, which is widely expected to be used for a Donkey Kong themed coaster for their Super Nintenedo World projects. The artwork in the patent and concept art for the land did indicate just this very thing, construction is moving along quickly now in Japan for the first Super Nintendo World, so it would be the right time for the various ride hardware to get made and shipped off to Japan.
On the chance that this is actually Donkey Kong track then… the next question would be to ask just who Universal hired to build this ride system for them. It is unlike anything we've seen from anyone's current catalog of products, but it does remind me quite a bit of the kind of work Setpoint used to do when they were actively selling single-rail style coasters, and Setpoint still does a variety of special projects for Universal to this day. So just maybe…
In the end, keep in mind that this is all speculation on my part as we should start to see hardware for the Super Nintendo World rides begin to arrive and and get installed in Japan in the near future.

(8/6/18) Yukendoit is back with a new video report from Universal Studios Japan to take a look at the construction site for the new Super Nintendo World expansion site. There is currently a huge an approximately 10 foot tall construction wall in the park blocking any chance of a view into the site from within the park, but the rumors are already starting to swirl that the way they are building the new land, Super Nintendo World will actually be built as a two-level theme park land.


(4/29/18) A new video update from Universal Studios Japan from our friend Yukendoit has been posted where he checked out the latest construction on Super Nintendo World as well as his opinions on the new enhancements to the Harry Potter and the Forbidden Journey attraction.

(4/10/18) The latest construction pictures of Super Nintendo World at Universal Studios Japan have been posted to ORLParkPass this week. It is interesting to look at... as I'm not sure I've seen structures put up quite this way before, unless this is just standard procedure for large buildings in Japan due to local earthquake codes or something.
(2/28/18) Big news from Universal Studios Japan as the latest video from our friend Yukendoit shows off the new building at the park that have been installed for Super Nintendo World. Based on what we can see so far, the new building going up appears to be fairly large.


(11/11/17) While things are still very much in what I like to call, "the dirt pushing phase", there is apparently a lot of activity at Universal Studios Japan to prepare the site for the first Super Nintendo World. You can see several photos of this taking place posted to ThemeparX over the past few weeks.
(6/21/17) I don't know how much of the artwork is legit, and I don't think all of it is, but a nice collection of some new and old Super Nintendo World attraction art has been posted to Disney & More this week. The one that sticks out fo rme isn't the Mario Kart art, but the one showing off the Donkey Kong themed jungle area. While the lower area seems to contain a jungle themed play area, if you look in the top of the trees you'll see a coaster track for that rumored Donkey Kong mine train coaster. In fact, look very carefully on the top left and you'll see a mine cart jumping a gap in the coaster track, as described as being possible for the Boom Coaster ride patent. Look closer still and you can see the hidden arm coming off that mine cart and going down, where it looks to be attached to the true track for the ride, hidden from view below the riders, which is twisted into an arch, to allow the mine cart to appear to jump the gap in the faux tracks.
(6/17/17) About a week or so ago someone posted a layout map of what Super Nintendo World might look like when built at Universal Studios Florida... and the collective internet lost their mind. I can't say for certain the exact origin of this map, as it does look like it was professionally done, but from what I've been told from a few sources, this was simply an old simple proof of concept proposal and never intended to be built exactly as shown. This may have simply been a graphic used for the initial presentation to get Nintendo on board in the first place.
The layout shown was one that was quite cluttered and really doesn't look anything at all like what we've been seeing in the official graphics from Universal thus far. Plus it looked like a good bit of the land was dedicated to smaller attractions, and even playground style structures, so bottom line... don't believe it. The map did have one thing right however, the location, where we can expect Super Nintendo Land to take over the entire KidZone area.
So time to recap what we do know about Super Nintendo World:
Multi-Level - According to comments made at the ground breaking, the lands will feature multi-level buildings and pathways, which does match up with what is being shown in the concept artwork.
Super Mario Kart - They have also confirmed that what is expected to be the primary major attraction will be one themed to Super Mario Kart. Not only is this a good choice for the action element that can be translated well into a ride, but the nature of the game also allows for the inclusion of a large number of Nintendo characters to be grouped all together.
So what about the other attractions? Well, there are only rumors so far, but the long standing rumor has been that Super Nintendo World will feature 3 attractions, or at least it will in the North American installations. There is always the chance that the one going into Japan may cutback to just two attractions due to space issues, or to allow for the inclusion of more themed shopping, dining and character interaction spaces, as the Japanese market really appreciates those kind of extras.
That said... it has been pretty clear thus far that the second attraction would have to feature the giant ape in the room... Donkey Kong. As a character, Donkey Kong is easily just as well known as Mario and the popular rumor has been about that Boom Coaster ride patent Universal filed for, with a mine kart theme that has the ability for the kart to appear to jump gaps in the track and lean to the side on two wheels, while really running on a hidden track system. As rumored before, this is expected to be something themed to the Donkey Kong Country game series.
The third ride concept? Well... not a lot has been said, and I really don't know if even the rumor going around was locked in as the final concept or not, so take this one with a grain of salt, but if the rumor holds true, the idea I kept hearing about was for a Yoshi themed interactive dark ride concept. Even better, for capacity sake, the one rumor suggested it would even be an Omnimover style ride system, something Universal really hasn't tried yet. Given that the unique feature of the Yoshi character in games is typically his ability to lash out with a long tongue and gobble up things and even spit some of them back out at targets, so you can see how this could make for a fun interactive style dark ride. Fair warning... this is just a rumor... but it sounds like a good choice to me.
As for the rest? Well, for wanting Metroid, Kirby, Zelda or even Pokemon themed stuff in the land, I just wouldn't expect it yet. Maybe for a Phase 2... or something that could even be used as a second Nintendo themed land in another park, as all those characters really live within their own pocket-universe, while I think we will see Super Nintendo World focus on the core characters that cohabitate within the primary Nintendoverse.

(6/9/17) Universal Studios Japan held an official groundbreaking cerimony for the new Super Nintendo World expansion. Unfortunately they confirmed little else that we don't already know: that it will open in 2020 before the Tokyo Olympic Games take place (July 24 to August 9, 2020) and that there will be a major attraction themed to the Super Mario Kart game series that Mark Woodbury called the "Mario Kart Experience"
A VERY brief new animated teaser was released (about 30 seconds), along with a mention that the land will be built to feature different levels to the structures that will contain the attractions, shops and restaurants. A video of the Ground Breaking Ceremony on that stage we saw being built in the parking lot was also posted to twitter which you can watch below. It features appearances by Mark Woodbury (Universal Creative) and Shigeru Miyamoto (Nintendo).



(6/7/17) Universal Studios Japan seems to be getting ready to make a big announcement about the upcoming Super Nintendo World expansion as pictures of a Nintendo themed stage under construction in one of the park's parking lots have been posted online this week. Previously we had heard that they were once planning to have this up and running as early as mid to late 2019, so perhaps it is nearly time to begin construction, or at the very least break down some major details about the attractions in development.
Of course those details were have a major effect going forward to the US parks as well, as both Hollywood and Orlando theme parks are also to create their own Super Nintendo World areas once the Japanese prototype is finished.

(12/13/16) We finally have a confirmation from Universal Studios Japan that they will open Super Nintendo World by the summer of 2020, ahead of the Olympic games coming to Tokyo, Japan. The press release confirmed once again that this will be the first Nintendo themed land at a Universal park, which will soon be followed by Super Nintendo Worlds at Universal parks in Hollywood and Orlando.

The land will be expansive and very unique, especially if it looks anything like the new piece of artwork released, it will definitely bring the video game world to life in the real world. The Japanese version will feature at least two major attractions, plus tons of interactive areas, shops and restaurants, at a cost of 50-billion Yen. It will be built mostly in an area held for future expansion of the park as well as take up some of the park's current parking area.
(12/12/16) The Orlando Business Journey has reported that several new ride patents filed by Universal offer up a hint about some future attraction concepts in the works. You can see some of the concept art from the patent forms posted in a slideshow at OBJ, though keep in mind that they are keeping the themeing and concept as generic as they can in these patent forms, and focusing on the technology aspect of what the attraction will do to make it unique enough to deserve a patent.
Breaking it down however, there are images showing off a new two-passenger car ride where the cars appear to be able to fishtail out of control and/or simulate a "drift" style turn effect. There is a driver in the front with a steering wheel while the rider in the back seat has a console of buttons in front of them instead. The obvious answer here is that this is likely a mock-up for the future Mario Kart themed ride planned as part of a future Nintendo area.
Another mock-up shows guests loaded into some kind of over-head track mounted piece of hardware that holds a number of armored flight-suits. The appearance is that it could mimic the action of a super-hero character taking flight into the sky on an adventure. Screamscape sources tell us that this concept was proposed for an attraction that isn't expected to see the light of day at this point in time, but could resurface in the future.
Two of the concepts involve waterpark technology, one that could see technology added to a mat racer style slide (either controls or a video screen to the mat itself) or the possibility of setting something up on the mat before the slide that would trigger specific effects (lights, music, etc) to personalize the experience on the way down. A second waterpark concept is also an interesting new take on the popular new 'drop pod' idea, where in this case the pod that holds the rider would begin to actually fill half-way up with water before flushing the rider and human payload down the trapdoor.
The final idea shown is something called the Boom Coaster, showing off a mine-kart themed ride car that would look as if it was attached to a track system, but in reality the car is attached to a boom arm that goes down under the cart and attaches to an entirely hidden coaster style track system below the themeing. The concept would allow for the hidden track to lean, rise and fall, affecting how the car above appears to ride on the simulated themed ride surface. For example, it would allow for a coaster to appear to 'jump' a gap in the visual track, while staying connected to the hidden track system below. According to Screamscape sources the Boom Coaster concept is also a concept Universal is eyeballing for a future Nintendo themed ride concept that would involve a wild coaster ride through the world of Donkey Kong Country which often have mine cart coaster themed levels.
Universal may have a more complex time getting a patent on the Boom Coaster concept however, as I recall what seemed to be a very similar concept floating around the internet for years called the CANTILEVERED COASTER System, and in an interview with the creator posted to Coaster101 back in 2010, the creator of the Cantilevered Coaster says they were already granted a patent for their design in 2001. While the effect would be similar, there is a difference in the track systems between the two, as the Boom Coaster only appears to have one track system, while the Cantilevered Coaster would use two separate track systems, one to hold the car while the other would control all the extra movements, not unlike how S&S/Arrow's 4th Dimension coaster system also uses two rail systems for similar reasons.

(11/30/16) Universal has announced an update regarding their deal to build Nintendo themed attractions in the future. According to the press release "the fun of Nintendo" will be brought to life via "expansive, highly themed environments" at Universal Studios Japan, Universal Orlando and Universal Studios Hollywood theme parks.
"Imagine the fun of stepping into a larger-than-life Nintendo adventure. Gigantic Piranha Plants spring to life. Question blocks, power-ups and more surround you. And Mario and all his friends are there to pull you into a brand-new world.
You will enter an entire realm filled with iconic Nintendo excitement, gameplay, heroes and villains. And it is coming to three Universal theme parks around the globe.
The creative visionaries behind Nintendo's legendary worlds and characters are working together with the creative teams behind Universal's blockbuster theme park attractions. Their goal: to bring the characters, action and adventure of Nintendo video games to life within Universal theme parks. And to do so in new and innovative ways that capture what makes them so special. All of the adventure, fun and whimsy you experience through a screen will now be all around you – in breathtakingly authentic ways."
The new Nintendo lands will feature "multiple attractions" as well as themed shops and restaurants. Planning is already well under way and while they are not yet ready to announce any dates, they did mention that each will "open separately over the next several years." An updated announcement video featuring Mark Woodbury (Universal Creative) and Shigeru Miyamoto (Nintendo) can be seen below.
As for the attractions... while things are still being planned, the early rumors indicate as many as three different attractions may be in development, one of the themes is said to be locked in for a Mario Kart themed attraction. It is worth mentioning that they only listed Universal Orlando as the site, an not one specific theme park. They also say that the first more detailed announcement to come from a specific park will happen "soon".


(7/13/16) According to an article posted by Destructoid the Mario / Nintendo section in development for Universal Studios Japan will eventually "exceed" the Harry Potter section. For comparison they say that The Wizarding World of Harry Potter cost the park $400 million, while the new Nintendo themed area is expected to cost over $500 million.
(3/5/16) According to the latest news posted to Kotaku, the location of the new Nintendo themed land at Universal Studios Japan will actually be immediately to the left of the main entrance, which in the location where the park has been putting many of their temporary attractions like Universal Cool Japan. I believe Monster Hunter and the Biohazard attractions are in the big special events soundstage, while I think Evangelion 4D is in the nearby 4D theater where they normally show Shrek 4D and Sesame Street 4D during the rest of the year. The area also looks to include what appears to be an employee parking lot and the turn-around for the Hollywood Dream coaster.
According to the article the Nintendo land will cost an estimated 40-billion yen ($351 million US) and they say that their goal is to have it open by 2020 in time for the when the Olympics come to Tokyo, which is expected to be between July 24 - August 9. With that in mind however, the last word from our sources indicated that 2020 was the old original opening date, and since Comcast has bought the park they have revised the time-table on many things, which would see bumped up to open in 2018 in Japan, and Diagon Alley pushed back to 2020. Either way, the two major new attraction areas should definitely lure in the tourists from the 2020 games.
(2/26/16) The world's first Nintendo themed land will open at Universal Studios Japan in 2018. Look for a lot of character meet and greets, as well as photo ops to be placed here. As far as attractions go, a Mario Kart ride seems to be a lock-in concept, but there may be one or two other attractions under development as well… either another larger ride, or a pair of smaller themed flat rides.
(12/9/15) According to Screamscape sources the next major attraction on deck for Universal Studios Japan will be a Nintendo themed area and attraction(s). As the home turf for Nintendo, it only makes sense to drop the first Nintendo attractions into Japan first, before attempting to roll them out to the parks in the US market.
So far, the final scope of the project is unknown to me, as well as where they might try to locate it within USJ. The project could be as small as a single attraction (Mario Kart anyone?) or it could be a mini-land with a small collection of attractions of various scale and character meet & greets. Once The Flying Dinosaur coaster is up and running, hopefully we'll find out more about what's in store for bringing the world of Nintendo to life, and how soon it will happen.

???? - Diagon Alley - Planning / Delayed - (2/26/16) Much like Universal Studios Hollywood, a Diagon Alley expansion is planned to enhance the existing Wizarding World of Harry Potter area sometime after 2020. Unlike the Hollywood version however, I'm told that this area will focus more on the restaurants, gift shops, characters and interactive aspects of the land, and actually will NOT include a copy of the Escape From Gringotts attraction. However, in an interesting move, it will contain a new version of the Hogwarts Express train ride experience, that promises to be a similar but plussed experience to the one in Orlando.