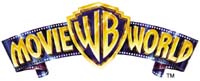 WARNER BROS. MOVIEWORLD Australia
& Wet 'n' Wild
Australia
Village Roadshow
Park News - (11/2/15) AusParks reports that the Green Lantern coaster at MovieWorld could reopen in the next few weeks, as the investigation findings about the incident earlier this year has been released, reporting that design flaw with the wheel system was to blame for the reason the wheel assembly detached from the track. Since then additional revisions and safety features have been added to the ride, including a strengthening of the bolts and undercarriage on the cars, as well as additional bolts, which has all undergone stress testing by an independent safety firm.
(6/1/15) AusParks reports that Warner Bros. MovieWorld has quietly updated the park's "Hollywood Stunt Driver 2" stunt show this week. The changes include new sponsors, more comedic moments and the removal of the motorbike stunts.
2016 - New Coaster - Rumor / Planning - (11/23/15) AusParks reports that WB MovieWorld appears to be making plans to add a major new coaster to the park in 2016. According to comments made at a shareholder meeting the co-chairman mentioned that the 2016 attraction would be "one of the world's best theme park drawcards". Keep in mind that they never called it a roller coaster, though they report that an application was recently filed by the company and soon approved to build a new coaster at either WB MovieWorld or Wet 'n' Wild, and the later is the least likely location of the two.