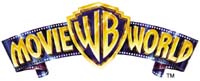 WARNER BROS. MOVIEWORLD Australia
& Wet 'n' Wild
Australia
Village Roadshow
Park News - (8/25/18) Have there been some issues with DC Rivals? According to photos posted to Parkz the track at the top of the hill following the first drop has been removed by work crews. Anyone know what's going on?




(2/2/18) News agencies in Australia report that riders became trapped upside down for about three and a half minutes on the Doomsday Destroyer ride at WB MovieWorld when one of the safety sensors on the ride tripped and shut it down in mid-cycle. A video was shot by guests showing the arm of the ride stopped in the upside-down position, with ride's legs dangling up in the air. The news reports that the riders were a bit shaken up by the brief experience, but I'm sure that the three and a half minutes spent stuck upside-down at the top probably felt like an eternity for them.
(12/24/17) According to an article on BlooLoop, Village Roadshow has signed a $100 million deal to sell the land (154 hectares) under their Gold Coast properties to Altis Property Partners and lease it back from the new owners. This includes the land under WB MovieWorld, Wet 'n' Wild, Paradise Country, Australian Outback Spectacular, Village Roadshow Studios and the land where a TopGolf location is currently under construction.
While on the surface, this may seem like a good piece of news for the WB Movie World theme park, I've seen similar deal announcement made in the past for parks in the US that simply did not go all that well for the parks in the long run. Sure, it gives Village Roadshow a cool $100 million in which to pay down debts and invest in their attractions, but the situation becomes less than idea when it comes to long term growth options, especially as they no longer own the property under their attractions and eventually face increasing costs as the renewal terms kick in. According to the article, this current lease deal is for 90-years, starting with a 30-year term followed by renewal options for 6 additional 10-year terms.

Late 2017 - DC RIVALS / Mack HyperCoaster - (10/4/17) A short fun video showing off the grand opening party for the DC Rivals coaster at Warner Bros. MovieWorld was forwarded to our attention from one of our local area readers. Looks like good times were had. Check it out below.
If you want some more fun, check out Jason Momoa, the star of DC's Aquaman (and Justice League) films alongside the actor who plays Black Manta taking their lunch break from the set of filming Aquaman on site at WB MovieWorld's backlot taking a backseat ride on DC Rivals. Awesome place to film a movie apparently with great side benefits.




(9/22/17) The CEOs of Mack Rides and Village Roadshow took the new DC Rivals coaster for a test run this week and WBMW posted a video of their reaction to this amazing new coaster. Check it out below!

(9/12/17) A great animated TV ad for the new DC Rivals coaster can be seen below.

(8/24/17) Great news from Australia this week as the incredible looking DC Rivals hypercoaster (from Mack Rides) at Warner Bros MovieWorld has begun making test runs which has been posted to various social media platforms. Check out some footage below, keeping an eye out for the backwards seats in the last row, and you can see even more coverage posted to Parkz. This looks like one hell of a wild and sweet ride. Rumor has it that it could be ready to open for guests sometime in September.

(6/6/17) Warner Bros MovieWorld has finally announced the details for their new Mack Hypercoaster opening later this year. It will be called DC Rivals, stand over 200 feet tall, 1.4 km in length, 115kph top speed, featuring a very large non-inverting loop, and making it extra unique, the last row on the coaster is actually turned around so you can ride it all backwards! All said and done, this will be the tallest, longest and fastest hypercoaster in the Southern Hemisphere.
Check it out below!

(4/20/17) Parkz reports that the new Mack hypercoaster at WB MovieWorld has now begun vertical construction, with the first track sections going up only a few hours ago. Follow the link to see their collection of photos.
In other news, I'm hearing that the "themeing and walls" from the dark ride first half of the park's Scooby Doo coaster have strangely been removed, creating a rather odd and empty start to the entire ride experience. Anyone know what is going on, or if they plan on replacing these with something new soon?
(3/16/17) Details about the new hypercoaster project under construction at WB MovieWorld have been posted to Parkz this week.
(11/2/16) According to the Gold Coast Bulletin, Warner Bros. MovieWorld Australia theme park is planning to open a 60 meter tall Hypercoaster project as the park's next big attraction. Sounds like we now know what all the early construction and crates from Mack Rides were for. Unfortunately for the park, in the fallout of the disaster at Dreamworld, the new ride project will be put under a government held microscope before final approval to proceed any further is given.
The new coaster is part of a $35 million expansion plan for WB MovieWorld that also includes a new golf facility, a hotel and a new parking facility.
2018 - The LEGO Movie 4D Experience - Now Open - (4/2/18) Warner Bros. MovieWorld in Australia opened a new LEGO Movie 4D Experience attraction at the park this week. ParkChatLive has posted their own quick video review of the attraction and how it blends within the WB themed park.