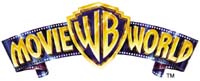 WARNER BROS. MOVIEWORLD Australia
& Wet 'n' Wild
Australia
Village Roadshow
Park News - (2/11/13) Parkz has posted an interesting update from Wet 'n' Wild Australia, where they show off a new "FastTrack" queue jumping program added to the park. They also report that the park has stopped the tradition of "Dive in Movies' in the wave pool this summer.
?? 2013/2014 ?? - Mini Cars Driving School - (8/22/13) WB MovieWorld is rumored to possibly have delayed their new Mini Cars Driving School attraction until 2014. According to Parkz, the delay may have been caused by the diverting of funds to the Sea World polar bear expansion project.
(5/6/13) Warner Bros Movie World Australia will open a new attraction called Mini Cars Driving School that will open in September.
2014 - Hollywood Stunt Driver 2 - (2/21/14) WB MovieWorld has launched a new follow-up to the park's popular Hollywood Stunt Driver show called Hollywood Stunt Driver 2. For a detailed report on the new show visit AusParks.

???? - Doomsday - Proposal - (9/16/13) It has been pointed out that the ride in question shown in the Doomsday artwork is actually a super-sized version of an Intamin Spinning Star. This is a rare ride, and the only one I can think of is shown on the Intamin website installed at Berjaya Times Square, a large indoor theme park in Kuala Lumpur that has named the ride Spinning Orbit. This indoor version is only 30 meters tall… a far cry from the proposed 145 meter Doomsday tower proposal.
(9/13/13) WB MovieWorld Austral

ia is taking a guest survey about a very interesting new (and TALL) proposed attraction. They call it Doomsday, themed after the Superman villain. Doomsday consists of a 145 (475 ft) meter tall green tower installed very close to the park's Superman ride.
This isn't a freefall / drop tower ride however… because attached to the tower are three or four arms connected to spinning rings of seats. The individual rings will spin and the arms themselves will spin around the central tower. According to the survey, they are looking into the ride featuring two modes… a family friendly scenic mode (with very low speed spinning) and the high-speed thrill mode. Think of it as a modern, extremely tall and very open air version of a Huss Condor. I got to admit, I really like the look of it!