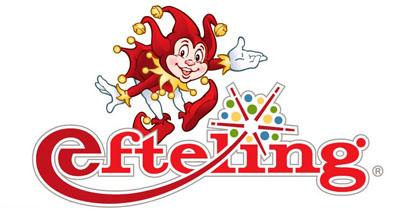 EFTELING
The Netherlands
Park News - (4/30/21) Theme Park Portal has posted a new report about the reopening plans for Efteling. According to the report tickets to visit are now available starting May 11, 2021. Follow the link to read up on the park's reopening plan details, which attractions will be open and more.

(1/13/21) Efteling has announced that due to the extended lock-down orders in effect from The Netherlands government, the theme park will be forced to remain closed through to at least Tuesday, Feb. 9th. Under this current timeline the earliest Efteling will open for the 2021 season would be Wednesday, Feb. 10, 2021, but keep in mind that the lockdown orders could be extended again as this date gets closer.

2021 - Nest! - (10/15/20) Efteling has announced that they will open "Nest!" in 2021, a new all-inclusive play area that will be suitable for children of all ability levels to play together. "Nest!" will include areas and activities themed to some of the park's roller coasters and will replace the existing Polka Marina flat ride, built amid the trees between De Vliegende Hollander and Game Gallery.
The Polka Marina will take the final rides on Nov. 30, 2020 and be retired for good after 36 years. You can see a video preview from the park showing off the area it will be coming to and some descriptions and art of how it will look.


???? - New Attraction - (10/15/20) With the announcement of "Nest!" for 2021, it seems that the previous 2020 plans that were already pushed back to 2021 way back in 2018, have likely been pushed even further back. Stay tuned!

(10/10/18) According to the report posted at Themeparks.EU, Efteling former 2020 plans have been pushed back to 2021. This will see a new attraction expansion on the east side of the park, near the hotel, that will include a new themed area that will become part of the Reizenrijk area of the park.

(1/20/18) Efteling is ready to begin moving forward with a dramatic plans to expand the park into new land as part of their "World of Efteling 2030" masterplan. According to a new post at BlooLoop, they have come to the government to ask for permission to begin working on the first phase of this expansion in order to prepare the 3 hectares site for a new attraction they wish to open in 2020.
According to a map shown, the first phase site will be across the back road of the park, right next door to the Efteling Hotel. This makes me wonder if the 2020 attraction, may be part of the New Coaster rumor we heard a few months back predicted for 2019... as the location given for the coaster (somewhere between Vogel Rok and the Ruigrijk area) is also exactly where the future 2020 to 2030 expansion site lies. Stay tuned...