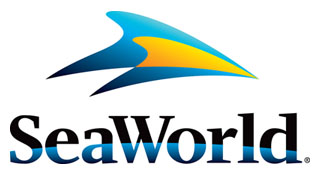 SeaWorld California
& Aquatica California
San Diego, CA
SeaWorld Parks & Entertainment
Park News - (7/6/21) Good news from SeaWorld San Diego, as the park reported that they had finally reopened Journey To Atlantis on July 3rd, just in time for the big holiday weekend. Well done SeaWorld… now when can we talk about the Emperor?




(6/27/21) We already knew it was coming but SeaWorld San Diego officially announced their Howl-O-Scream event which will take place on select nights from Sept. 17 through to Oct. 31, 2021. According to the official details this first ever Haunt for the park will feature three haunted houses (The Asylum, The Slaughterhouse and Death Water Bayou), along with seven scare zones and some roaming hordes of monsters that will ensure that there is no place safe to hide. Visit the official website for details on the dates and how to buy your ticket to this first ever haunt for the original SeaWorld park and get a look at your host: Splats the Clown.
Remember, this will be an extra ticket only event, and not part of the regular daytime admission to the park. Speaking of which, for those with small kids, the park will still host the family-friendly SeaWorld Spooktacular event during regular daytime hours on select dates between Sept. 18 and Oct. 31, 2021.

(5/16/21) Good news for SeaWorld San Diego fans this week. No… the park has still not set a date to open the new Emperor dive machine roller coaster yet, but they have opened the park's Manta coaster to guests.
There is one SeaWorld ride that still won't be opening to guests however… the former Submarine Quest ride. We covered it pretty extensively back when SeaWorld first tried to open it in 2017 and things went south pretty quickly for the failed attraction that was closed very quickly and never open again. So why dig up this skeleton in the closet right now? Because Defunctland has posted a new 20 minute long video dedicated to the park's failed attraction which they've dubbed as "the Worst SeaWorld Ride" of all time. Check it out below.


(5/14/21) SeaWorld San Diego has a new park President this week as the company has named John Dunlap to take the top seat. Dunlap is quite familiar with the San Diego market, having previously served as Director for the San Diego Zoo before departing to start his own company, Iconic Attractions Group worked to develop and improve other animal attractions elsewhere, such as Jungle Island in Miami and the opening of the Dubai Safari Park.

(4/10/21) SeaWorld San Diego fans… prepare to get your long awaited coaster ride fix once again. According to the news reports the park is planning to reopen many of their thrill rides and roller coasters once again starting on Monday, April 12th. SeaWorld will also enjoy a benefit of the county entering the Orange COVID tier, which raises the park capacity limit from 15% to 25%.
The rides will be reopened in phases however with the following rides set to reopen first: Electric Eel, Manta, Riptide Rescue, Tentacle Twirl, Aqua Scout, Abby's Sea Star and Elmo's Flying Fish.
It looks like the park is holding back their water rides for Phase 2, including Shipwreck Rapids and Journey To Atlantis, along with plans to reopen the Skyride.
Emperor, the park's brand new roller coaster, has not set an official date to open however, but the park says they are working on setting an opening date soon, so expect an update on this in the near future.

(3/31/21) A Screamscape reader sent in a screen capture of a guest survey being given to SeaWorld San Diego guests asking about what kind of future ride/attraction experiences they would like to see come to the park. The list includes a high thrill roller coaster with inversions and drops,, a water ride, a VR or AR based ride, family rides, an IP based story-ride, or an interactive ride experience.


(3/21/21) While SeaWorld San Diego has not yet selected a date when the park will open normally with the rides running once again, they have announced that as of Friday (March 19) the park was allowed to open their indoor exhibits once again, including Wild Arctic, the Shark Encounter and Penguin Encounter. Wild Arctic also includes a new northern sea otter exhibit area.


(2/9/21) You would not believe what SeaWorld San Diego has on their special events schedule for later this year. Take a quick look at the park's new webpage page full of all the special events coming in 2021 and you will notice a few new ones. And I'm not talking about the Electric Ocean Drive-Thru or Sesame Street Kids' Weekends… go down to September and October and you'll see something new and quite special… HOWL-O-SCREAM.
If you've never heard of HOWL-O-SCREAM… then you've probably just never been to either of the Busch Gardens parks or SeaWorld San Antonio. Think of Howl-O-Scream as the grown up version of SeaWorld Spooktacular, where all the terrors of the night are set free to scare park guests in a variety of themed halloween haunted house style experiences.
If the park lives up to the Howl-O-Scream name, this could be a really good special event unlike anything ever attempted in the San Diego park before.

(1/30/21) SeaWorld San Diego reports that the park will open once again on Feb. 6th, 2021 as "a licensed and accredited zoo in compliance with state safety guidelines." There will be capacity restrictions and date specific tickets and reservations are required, and passholders are welcome as well. The park also confirmed that at this time the park's "rides, rollercoasters and some attractions are temporarily closed at this time due to current State of California COVID-19 guidelines."


2021 - Emperor / B&M Dive Machine - (3/16/21) Emperor is now testing again at SeaWorld San Diego and you can see some video footage of it in action below. Looks like the park is trying to finalize all the testing that needs to be done so they will be able to open the new coaster hopefully when the full park experience is ready to return sometime after April 1st guidelines allow for it.




(8/3/20) SeaWorld San Diego has confirmed that their new Emperor roller coaster will not open until 2021.

(3/30/20) For those dreaming of when you'll get to ride roller coasters again… enjoy this aerial video of Emperor at SeaWorld San Diego, which hopefully will be nearly ready to open once the time is right to reopen the theme parks.


(3/10/20) SeaWorld San Diego ended yesterday with some fantastic news, showing off the park's new Emperor coaster (B&M Dive Machine) making a successful test run! Check it out below.


(2/26/20) SeaWorld San Diego sent out the first detailed look at the Emperor lead coaster car this week along with two other great images showing off various elements of the coaster's layout. They also reported the official stats of the now complete ride, which will feature a 153 foot lift hill before the 143 foot vertical face-first dive, hitting speeds of over 60mph on the 18 passenger trains (3 rows of 6).





(11/20/19) At long last SeaWorld San Diego has announced the NEW name for their B&M Dive Machine. Introducing "Emperor"... and yes, it is themed after the Penguin. But would you believe there are actually a few other Penguin themed coasters out there in the world? I see at least two in North America and one more in China.
I've also determined that this will be the first B&M "D6" Dive Machine to be built in North America, which unlike previous Dive Machines, these trains will only seat six riders across, and feature a smaller track size than the full size Dive Machines.

(1/7/19) SeaWorld San Diego dropped one hell of a bomb about what they are planning for 2020. They are planning to add a new coaster called Mako, but unlike the Orlando park's Mako, the version planned for San Diego will be a mini B&M Dive Machine coaster standing 153 feet tall and placed very close to the park's Journey To Atlantis ride, with a 143 foot vertical first drop. If approved as planned, it will end up being the Longest, Tallest and Fastest Dive Coaster in all of California… which simply means it will be bigger than Hangtime at Knott's Berry Farm. I would also bet that unlike the sister Dive Machine coasters at the Busch Gardens parks (Sheikra and Griffon) this one won't feature wide trains, but instead will likely be the more cost friendly "D6" design that only seats 6 riders across each row and uses a smaller size track. The major elements in the layout will be an Immelmann, Hammerhead, Barrel Roll and Flat Spin.
???? - Wild Arctic Replacement / New Launched Coaster - Canceled - (3/13/21) Despite rumors to the contrary earlier this year, a new report confirms that the previously filed permits for SeaWorld San Diego to build a new launched coaster as a replacement for the Wild Arctic simulator ride have now been canceled. In fact, according to the official permit status screen captures they posted, this project was said have been canceled back on March 18, 2020, right around the time that all the theme parks in California were shut down last year.
We can always hope that the project may just be on indefinite hold and wasn't going to be ready to proceed before the permits expired, but for now it looks like it will be awhile before the park is ready to proceed with their next big ride. Fortunately they have Emperor up and ready to go for guests this year and it is sure to be a pleaser for the local market for years to come as the first B&M coaster in San Diego.

(1/11/21) Remember that rumored new coaster that SeaWorld San Diego had in development that would reuse the former Wild Arctic ride building as well as the connected land behind it? At the time we had speculated that it may have a Snowmobile theme to it, and according to one source the coaster is said to still be in development and planning to finish construction sometime in 2022. I don't know if this means they are planning to open in 2022, or finish coaster construction in late 2022 with time to add theming and other elements for a possible 2023 opening. Either way, it sounds like SeaWorld is serious about adding this next coaster to the park very quickly, which is probably a good move as this coaster mixed with the opening of Emperor in 2021 should bring a good number of guests back into the park once they are allowed to fully reopen.

(12/29/19) The local news has confirmed that the last day to ride the Wild Arctic helicopter simulator ride at SeaWorld San Diego will be on January 10th. After that, it will close down so they can begin work clearing it out for a new coaster attraction to open at the park in 2021.
Please note that the animal habitat side of the attraction will remain open and is not going anywhere. The simulator ride started out as a stand-alone submarine themed attraction called "Mission: Bermuda Triangle" opened in 1994. Internally referred to as MBT (which also stood for Motion Based Theater, because at the time the park technically was not supposed to add "rides"), the simulator ride was a copy of a similar attraction that opened two years before at the Orlando park, and was later cloned at the ill-fated SeaWorld Ohio park. Following in the footsteps of the Orlando park, the MBT simulator was reworked into an arctic themed helicopter ride in 1997 that would take guests for a ride to the article and land at a frozen base station, which was presented in real-life as riders exited the ride and walked into the frozen themed Wild Arctic animal habitat.
Since the animal side is staying, it isn't known if the new coaster attraction will attempt the same concept of letting the riders exit through the animal exhibit, or if they might try to reverse the flow of the queue and let coaster riders pass through the animal exhibits while waiting to ride. Of course it is also possible that the new coaster and existing animal exhibit will simply be turned into two entirely separate attraction experiences and not cross over at all,other than to maybe share the same gift shop as an exit point.

(12/12/19) Behind the Thrills is back with a new update about the 2021 proposed coaster project to take over the Wild Arctic attraction building. This includes a layout of the site showing off what appears to be a multi-launch coaster layout that will repurpose at least half of the Wild Arctic simulator attraction to be used as the queue and station for the new coaster project. As previously rumored, it does look like this may be themed as a wild snowmobile ride through a frozen arctic landscape.
While they give their impression of how the layout may go, when I look at the layout, I'm seeing a coaster that could actually travel in the opposite direction from the way they think it will go, but at this point, either could be correct and I don't see any clear markings to indicate the direction of travel yet.
I will say that knowing the building structure as I do, those simulator rooms are very tall and deep, and while I can see them being used for the coaster for sure, I would almost be disappointed if they didn't take the opportunity to use this open vertical space for a fun little 'drop track' effect, much like on Universal's Hagrid coaster in Florida, or on Verbolten at Busch Gardens Williamsburg. And while the coaster track in the layout is only shown using up two of the four simulator bays, I know there is underground access from those bays to the two bays on the other side of the building, which could be used for a maintenance shed for the trains as well, unless SeaWorld is planning on keeping two of the simulator cabins in working condition.
Either way, this should prove to be an exciting and fun ride experience if the layout is even half as fun as Hagrid's was, with lots of twists, turns, acceleration points and fun themed landscaping to enhance the sense of speed.

(8/6/19) Back in March the park confirmed that they were looking to replace their old Wild Arctic simulator attraction with a new arctic themed attraction that would be only be 30 feet tall at most. A few ideas have been floated around since then, but a new update from our friends at Behind the Thrills strikes a chord with me, as they claim the idea is to add a new family coaster to the park that would re-purpose the large attraction building for part of the ride experience as well as extend outwards into the parking lot area beyond for the majority of the high speed ride track.
While they were thinking more along the rides of Premier Rides who just built Electric Eel, I've got an entirely other idea that would also perfectly keep the arctic theme. What if this were to be a Snowmobile themed launched coaster featuring multiple launches through a frigid arctic landscape of ice and snow? Think of this as a frozen themed version of Hagrid's Magical Creatures Motobike Adventure, but with the cars themed to snowmobiles instead of bikes. The idea isn't as crazy as it might sound either, as the popularity of Hagrid's would bring a lot of interest in having this style ride on the west coast, and Intamin did just create a launched Jet Ski themed version for SeaWorld San Antonio called Wave Breaker that opened in 2017. Here is another little known fact, as I was once told that SeaWorld's Wave Breaker did not start out as a Jet Ski themed ride at all… as the initial concept was said to be for it to have an arctic theme and snowmobile themed vehicles and be located elsewhere in the park, closer to their Penguin Encounter. If any of this is true, it does sound like the corporate office may have dusted off those old plans to build a new and exciting ride concept for SeaWorld San Diego.

(3/22/19) According to the local news SeaWorld San Diego is looking into ideas to replace the park's Wild Arctic simulator attraction. A park spokesperson confirmed that after 25-years of service, they are looking to "replace the ride experience at the attraction" with a new kind of arctic themed ride, but one that will be lower than 30 feet in height. Little else was revealed other than that this project is something they are planning for 2021.
Previous rumors had indicated that the park may have been planning to also renovate the park's Penguin Encounter this same year, which sits across the plaza from the entrance to Wild Arctic. If this plan is still in the works, it would likely see the animal exhibit completely renovated, much like what was done in Orlando… but without the costly dark ride experience that was added in Florida.
Fun note… going way way back to the time I spent at this park, there was one a dream of creating some kind of attraction that could sit between the Penguin Encounter and Wild Arctic, that could offer two different experience, one that would offer a trip to the south pole and unload guests at the Penguin Encounter while the other would be a trip to the north pole, dropping guests off inside Wild Arctic. It is also worth mentioning that while the park says it is time to replace the ride… this could be misleading as the sister attraction built at SeaWorld Orlando is a few years older and still operational.

(3/14/19) According to the latest rumors, SeaWorld San Diego will be replacing the park's old Penguin Encounter attraction for the 2021 season. No word on if they will simply built a new modern facility, upgrade the old one, or look into building something new entirely. While there is always a chance they could try to mimic what was done in Orlando, I have serious doubts that they would try to add the same Antarctica dark ride experience to San Diego after guests in Orlando seemed to be very underwhelmed with the Orlando attraction when it opened.