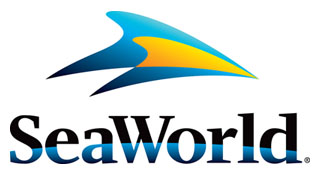 SeaWorld California
& Aquatica California
San Diego, CA
SeaWorld Parks & Entertainment
Park News - (1/27/22) Park Journey takes a trip to SeaWorld San Diego to check on the park's off-season refurbishment projects to Journey to Atlantis, Shipwreck Rapids and Tidal Twister, as well as get a peek of Emperor ahead of the grand opening.

(1/23/22) SeaWorld San Diego has hired Jim Lake to serve as the Park President, who will be the park's 4th in the past 6 years. Jim comes to SeaWorld with 30 years of experience with Disney and having served as GM of Disneyland and will serve as both President for SeaWorld San Diego and the soon to open (March 2022) Sesame Place San Diego theme park.
Jim Lake actually arrived back in November to replace the previous President, John Dunlap, who only joined the park in May 2021 before departing for "personal reasons". If you've seen some of our previous reports on other SeaWorld Entertainment parks, Dunlap joins a growing list of past-presidents who departed after very short terms for similar reasons relating to possible disputes with the company's board of directors.

(1/22/22) SeaWorld San Diego Sets Opening Date for Emperor

(10/26/21) Another Underwater Cantina Update

(10/17/21) I believe the SeaWorld Skytower in San Diego has been closed since the COVID shutdown in early 2020, but according to a post on FB by Stand With SeaWorld, the cabin seems to be undergoing refurbishment and is now listed as "Closed through Spring" which seems to indicate a plan to reopen it in 2022, maybe around the time Emperor opens. You can also click here to see new artwork for that "Underwater Cantina".




(10/13/21) SeaWorld San Diego's Underwater Cantina Is Sadly Neither Of Those Things

(10/8/21) More on that Underwater Cantina Project

(10/6/21) SeaWorld San Diego Pushing Ahead With Arctic Coaster and Underwater Cantina

(8/29/21) In an interesting post, Skyline Attractions has confirmed that they are working with SeaWorld San Diego to get Tidal Twister back up and running after an extended closure that started with the COVID pandemic. Look for Tidal Twister to reopen in the near future.


2022 - Emperor / B&M Dive Machine - (1/22/22) SeaWorld San Diego has confirmed that at long last, Emperor, the park's new dive coaster, will open to guests on March 12, 2022.




(8/28/21) It's official, Emperor, the new B&M Dive Machine coaster built for SeaWorld San Diego is now set to open in March 2022.

(3/16/21) Emperor is now testing again at SeaWorld San Diego and you can see some video footage of it in action below. Looks like the park is trying to finalize all the testing that needs to be done so they will be able to open the new coaster hopefully when the full park experience is ready to return sometime after April 1st guidelines allow for it.


(8/3/20) SeaWorld San Diego has confirmed that their new Emperor roller coaster will not open until 2021.

(3/30/20) For those dreaming of when you'll get to ride roller coasters again… enjoy this aerial video of Emperor at SeaWorld San Diego, which hopefully will be nearly ready to open once the time is right to reopen the theme parks.


(3/10/20) SeaWorld San Diego ended yesterday with some fantastic news, showing off the park's new Emperor coaster (B&M Dive Machine) making a successful test run! Check it out below.


(2/26/20) SeaWorld San Diego sent out the first detailed look at the Emperor lead coaster car this week along with two other great images showing off various elements of the coaster's layout. They also reported the official stats of the now complete ride, which will feature a 153 foot lift hill before the 143 foot vertical face-first dive, hitting speeds of over 60mph on the 18 passenger trains (3 rows of 6).





(11/20/19) At long last SeaWorld San Diego has announced the NEW name for their B&M Dive Machine. Introducing "Emperor"... and yes, it is themed after the Penguin. But would you believe there are actually a few other Penguin themed coasters out there in the world? I see at least two in North America and one more in China.
I've also determined that this will be the first B&M "D6" Dive Machine to be built in North America, which unlike previous Dive Machines, these trains will only seat six riders across, and feature a smaller track size than the full size Dive Machines.

(1/7/19) SeaWorld San Diego dropped one hell of a bomb about what they are planning for 2020. They are planning to add a new coaster called Mako, but unlike the Orlando park's Mako, the version planned for San Diego will be a mini B&M Dive Machine coaster standing 153 feet tall and placed very close to the park's Journey To Atlantis ride, with a 143 foot vertical first drop. If approved as planned, it will end up being the Longest, Tallest and Fastest Dive Coaster in all of California… which simply means it will be bigger than Hangtime at Knott's Berry Farm. I would also bet that unlike the sister Dive Machine coasters at the Busch Gardens parks (Sheikra and Griffon) this one won't feature wide trains, but instead will likely be the more cost friendly "D6" design that only seats 6 riders across each row and uses a smaller size track. The major elements in the layout will be an Immelmann, Hammerhead, Barrel Roll and Flat Spin.
Late 2021 - Underwater Cantina - (10/27/21) We've got one more update on that Underwater Cantina project at SeaWorld San Diego. You know… the one that isn't underwater and is really just a drink stand? We've got the location locked down, and confirms what I had heard previously, that the stand itself isn't even new, but is actually a former Shamu photo booth stand that used to let guests sit on a fibreglass killer whale body for pictures. The booth itself has existed for years, sitting on the pathway between the Dolphin Encounter and the backside of Shamu Stadium.
Check out the links below for the location and a Google Street View of the booth as it looked before as the Shamu Photo Booth.

(10/17/21) A reader sent in a close up look at the concept artwork for the "Underwater Cantina", where it looks like the closest you will get to getting an underwater view is if you sit really really close to the aquarium case they are going to have on the one wall.

(10/13/21) I hate to say this, but the new "Underwater Catina" project is way more depressing and inspired than I could have ever believed. A reader sent in a picture taken in the park today showing off what appears to be the entire "Underwater Cantina", that is neither Underwater, nor does it appear to be a Cantina. Instead it looks like a hastily built blue wooden snack-stand that is sitting along one of the park pathways somewhere between Shipwreck Rapids and Manta.
And yet the signs on the construction wall do confirm this is exactly what it is with a, "Pardon our dust, we're mixing things up with an Underwater Cantina opening Fall 2021." So no mistake about it… this is it. No big grandiose plans for a cool new underwater bar location at Sharks, or Freshwater Aquarium, or anywhere else that could possibly offer an underwater view of sealife.
In other news, I'm told that a good number of the park's restaurants and gift shops are not only closed, but they've had staff block out the doors and windows so you can't see what's inside any longer. For the restaurants that are still open, I'm told that most are still only offering a very limited menu compared to the pre-COVID days. In short, it sounds like a portion of the park may end up hibernating through the winter months. Which is also kind of the way that their park's first Howl-O-Scream was described to me elsewhere. Long walks through vast sections of the park that were either empty or closed to get to the few attractions that were still open for Howl-O-Scream.
Despite it all, crowds are still descending upon the park. Over the holiday this week, I'm told that the park pulled in about 18,000 guests, but with so much closed inside the park, there just isn't as much to do, and less ways to disperse the crowds. Add in the lack of food options, and it sounds like the park just isn't doing itself any favors right now.
Which brings us to the next problem… it isn't so much a lack of staffing, but even before the pandemic, the park spent several years laying off virtually all of their long-term staff who actually knew how the park should be run. Along comes COVID, and everyone else gets thrown out the window, including virtually whole departments from what I'm told. Even today the park is said to have a number of staff still technically furloughed and never brought back, and who probably never will. Now more than ever, the park needs some experienced help, but after burning so many bridges, help just isn't on the way. Lets just hope they can turn things around by the time Emperor opens next March.

(10/8/21) According to another Screamscape source, we may be on the right Strack with the speculation that the Underwater Cantina project at SeaWorld San Diego could be planned to take over the Turtle Reef attraction space. According to what I'm told new permits issued on 9/22 can be found for the "remediation and repair" or the "SeaWorld Turtle Exhibit" and another permit from back in June to put up new shade structures outside the same area.

(10/6/21) Another interesting project is said to be in the works for SeaWorld San Diego. I'm told that this is for an 'underwater cantina" project that would "Convert existing building into a cantina with new finishes, adding a shade structure, modifying existing walls with new paint, fixtures, and improvements." From what I'm told the work permits for this project were issued back on Sept. 10th, so this is something we may see begin sooner than later.
The question is, where will this project go? I guess that would be based on just how literally we are expected to take the phrase, 'underwater cantina". If they are simply just going for underwater theming, such as making it look like the inside of a submarine or something, then it could be nearly anywhere in the park. If this 'underwater cantina' is going to have underwater viewing of animals, not unlike Sharks Underwater Grill at SeaWorld Orlando, then perhaps the park could be planning to transform the current Turtle Reef attraction into this new undersea cantina in similar fashion. A less likely location would be the undersea aquarium near the park's Tidal Twister ride.
I had one other idea, but this is an extreme long shot. If you know the park's long term history, you may have a faint recollection of the long closed and mostly forgotten "Atlantis Restaurant". The very idea that evolved into the first SeaWorld park in San Diego actually started out as an unrealized concept to build an underwater restaurant instead. While SeaWorld opened in San Diego back in 1964, just three years later the park opened the Skyride which took park guests across the bay to the brand new Atlantis Restaurant, a huge complex that not only featured dining along the bay, but also indoor dining rooms that featured aquarium walls. The Atlantis Restaurant wasn't just open to SeaWorld guests, the location just outside the park at the far end of the Skyride also made it available to anyone who wanted to dine there.
Unfortunately, over time the Atlantis Restaurant fell out of favor and eventually closed in 1986. The attractive restaurant space was still rented out for various private special events and was popular as a waterside wedding and reception location for years. The restaurant would also serve food to park guests in the summertime as part of a special Dinner Buffet promotion the park would put on in the late 80s and early 90s, sailing guests over to the Atlantis site on the Skyride once again.
Eventually the park gave up on the idea of using the space and repurposed it as the "Hubbs SeaWorld Research Institute" location. While I doubt this would ever happen, it would be somewhat interesting if Hubbs were moved to a new modern facility and the old Atlantis Restaurant concept could be rebuilt and tried again, complete with rides to dine on the SkyRide once again.
But seriously, my money is on revamping the Turtle Reef aquarium space… formerly used as Manatee Rescue… and formerly part of the bigger version of the Shark Encounter… and formerly… the park's original Shark Encounter. Phew! That's a lot of changes for one of the park's older exhibit spaces. But time for just one more makeover I guess.
2023/2024 - Wild Arctic Replacement / New Launched Coaster - On Hold - (10/6/21) Screamscape has been told that there definitely seems to be some progress on putting the roller coaster project intended to replace Wild Arctic back on track once again, after it was abruptly canceled during the early days of the COVID pandemic. According to the new filings, the permit application now does not expire until October 2022, and has the scope of the job listed as "adding a new attraction to the Wild Arctic area of the park. The Project will remove the existing four Wild Arctic Simulators and reuse the existing building for the new rider load station. consists mostly of interior remodel with track extended to the East."
Assuming little has changed from the last time this project was being greenlit, the rumored ride was a multi-launch roller coaster that could roam over Arctic themed terrain, and most with cars themed as snowmobiles. If the company followed along from past projects, then this could be similar to the Intamin built Jet Ski themed Wave Breaker: The Rescue Coaster at SeaWorld San Antonio, but with arctic theming. Wave Breaker features two tire propelled launches (one from stand-still and the other as a speed booster in mid-ride).
You can catch our video of WaveBreaker below.




(9/23/21) Before the COVID Pandemic reared its ulgy head, SeaWorld San Diego was working on plans for what appeared to be a multi-launched terrain coaster from Intamin that would use the former Wild Arctic simulator building as a station and queue. The arctic theme was expected to stay with the ride rumored to be themed as a wild snowmobile themed coaster ride experience through a frozen landscape.
The project was shelved for the time being due to COVID and we feared that might be the last we ever saw of it. While we don't have any evidence to back this up yet, a tweet from ParkFans.net does indicate that the project may be active once again. While they believe it could open as early as 2023, with Emperor not opening until Spring 2022, and if there is still extensive landscaping to be done for the project, I'm thinking this could end up being a 2024 project.
Anyone else know more?


(3/13/21) Despite rumors to the contrary earlier this year, a new report confirms that the previously filed permits for SeaWorld San Diego to build a new launched coaster as a replacement for the Wild Arctic simulator ride have now been canceled. In fact, according to the official permit status screen captures they posted, this project was said have been canceled back on March 18, 2020, right around the time that all the theme parks in California were shut down last year.
We can always hope that the project may just be on indefinite hold and wasn't going to be ready to proceed before the permits expired, but for now it looks like it will be awhile before the park is ready to proceed with their next big ride. Fortunately they have Emperor up and ready to go for guests this year and it is sure to be a pleaser for the local market for years to come as the first B&M coaster in San Diego.

(1/11/21) Remember that rumored new coaster that SeaWorld San Diego had in development that would reuse the former Wild Arctic ride building as well as the connected land behind it? At the time we had speculated that it may have a Snowmobile theme to it, and according to one source the coaster is said to still be in development and planning to finish construction sometime in 2022. I don't know if this means they are planning to open in 2022, or finish coaster construction in late 2022 with time to add theming and other elements for a possible 2023 opening. Either way, it sounds like SeaWorld is serious about adding this next coaster to the park very quickly, which is probably a good move as this coaster mixed with the opening of Emperor in 2021 should bring a good number of guests back into the park once they are allowed to fully reopen.

(12/29/19) The local news has confirmed that the last day to ride the Wild Arctic helicopter simulator ride at SeaWorld San Diego will be on January 10th. After that, it will close down so they can begin work clearing it out for a new coaster attraction to open at the park in 2021.
Please note that the animal habitat side of the attraction will remain open and is not going anywhere. The simulator ride started out as a stand-alone submarine themed attraction called "Mission: Bermuda Triangle" opened in 1994. Internally referred to as MBT (which also stood for Motion Based Theater, because at the time the park technically was not supposed to add "rides"), the simulator ride was a copy of a similar attraction that opened two years before at the Orlando park, and was later cloned at the ill-fated SeaWorld Ohio park. Following in the footsteps of the Orlando park, the MBT simulator was reworked into an arctic themed helicopter ride in 1997 that would take guests for a ride to the article and land at a frozen base station, which was presented in real-life as riders exited the ride and walked into the frozen themed Wild Arctic animal habitat.
Since the animal side is staying, it isn't known if the new coaster attraction will attempt the same concept of letting the riders exit through the animal exhibit, or if they might try to reverse the flow of the queue and let coaster riders pass through the animal exhibits while waiting to ride. Of course it is also possible that the new coaster and existing animal exhibit will simply be turned into two entirely separate attraction experiences and not cross over at all,other than to maybe share the same gift shop as an exit point.

(12/12/19) Behind the Thrills is back with a new update about the 2021 proposed coaster project to take over the Wild Arctic attraction building. This includes a layout of the site showing off what appears to be a multi-launch coaster layout that will repurpose at least half of the Wild Arctic simulator attraction to be used as the queue and station for the new coaster project. As previously rumored, it does look like this may be themed as a wild snowmobile ride through a frozen arctic landscape.
While they give their impression of how the layout may go, when I look at the layout, I'm seeing a coaster that could actually travel in the opposite direction from the way they think it will go, but at this point, either could be correct and I don't see any clear markings to indicate the direction of travel yet.
I will say that knowing the building structure as I do, those simulator rooms are very tall and deep, and while I can see them being used for the coaster for sure, I would almost be disappointed if they didn't take the opportunity to use this open vertical space for a fun little 'drop track' effect, much like on Universal's Hagrid coaster in Florida, or on Verbolten at Busch Gardens Williamsburg. And while the coaster track in the layout is only shown using up two of the four simulator bays, I know there is underground access from those bays to the two bays on the other side of the building, which could be used for a maintenance shed for the trains as well, unless SeaWorld is planning on keeping two of the simulator cabins in working condition.
Either way, this should prove to be an exciting and fun ride experience if the layout is even half as fun as Hagrid's was, with lots of twists, turns, acceleration points and fun themed landscaping to enhance the sense of speed.

(8/6/19) Back in March the park confirmed that they were looking to replace their old Wild Arctic simulator attraction with a new arctic themed attraction that would be only be 30 feet tall at most. A few ideas have been floated around since then, but a new update from our friends at Behind the Thrills strikes a chord with me, as they claim the idea is to add a new family coaster to the park that would re-purpose the large attraction building for part of the ride experience as well as extend outwards into the parking lot area beyond for the majority of the high speed ride track.
While they were thinking more along the rides of Premier Rides who just built Electric Eel, I've got an entirely other idea that would also perfectly keep the arctic theme. What if this were to be a Snowmobile themed launched coaster featuring multiple launches through a frigid arctic landscape of ice and snow? Think of this as a frozen themed version of Hagrid's Magical Creatures Motobike Adventure, but with the cars themed to snowmobiles instead of bikes. The idea isn't as crazy as it might sound either, as the popularity of Hagrid's would bring a lot of interest in having this style ride on the west coast, and Intamin did just create a launched Jet Ski themed version for SeaWorld San Antonio called Wave Breaker that opened in 2017. Here is another little known fact, as I was once told that SeaWorld's Wave Breaker did not start out as a Jet Ski themed ride at all… as the initial concept was said to be for it to have an arctic theme and snowmobile themed vehicles and be located elsewhere in the park, closer to their Penguin Encounter. If any of this is true, it does sound like the corporate office may have dusted off those old plans to build a new and exciting ride concept for SeaWorld San Diego.

(3/22/19) According to the local news SeaWorld San Diego is looking into ideas to replace the park's Wild Arctic simulator attraction. A park spokesperson confirmed that after 25-years of service, they are looking to "replace the ride experience at the attraction" with a new kind of arctic themed ride, but one that will be lower than 30 feet in height. Little else was revealed other than that this project is something they are planning for 2021.
Previous rumors had indicated that the park may have been planning to also renovate the park's Penguin Encounter this same year, which sits across the plaza from the entrance to Wild Arctic. If this plan is still in the works, it would likely see the animal exhibit completely renovated, much like what was done in Orlando… but without the costly dark ride experience that was added in Florida.
Fun note… going way way back to the time I spent at this park, there was one a dream of creating some kind of attraction that could sit between the Penguin Encounter and Wild Arctic, that could offer two different experience, one that would offer a trip to the south pole and unload guests at the Penguin Encounter while the other would be a trip to the north pole, dropping guests off inside Wild Arctic. It is also worth mentioning that while the park says it is time to replace the ride… this could be misleading as the sister attraction built at SeaWorld Orlando is a few years older and still operational.