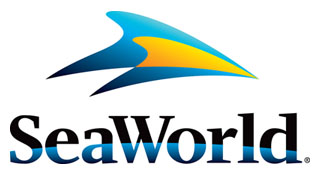 SeaWorld California
& Aquatica California
San Diego, CA
SeaWorld Parks & Entertainment
Park News - (1/29/2023) Far too often than you would think, guests sometimes do really stupid things while visiting theme parks. In today's example, a guy climbed a massive fence to venture into the launch track area of the Manta roller coaster at SeaWorld San Diego to retrieve a beanie. If you watch the video shot by a friend, he tosses the beanie over the fence and attempts to climb out but is unable to do so on the first attempt.
Scrolling through the video clips in the IG post, he then sits on a support footer to hide from view until the next train launches right over his head and then slowly, but successfully, scales the 10ft+ fence surrounding the ride to escape.
While this event ends without anyone coming to harm, far too often over the years similar events to this from people trying to retrieve hats and cell phones lost on rides, have resulted not only in serious injury but flat out death by decapitation. Even worse, it doesn't seem to matter how big the fence is, these guests still find a way into the restricted areas.
I don't know if the park ever caught him after escaping, but I'd say a lifetime ban is in order.




(1/22/2023) SeaWorld San Diego will host an all new Mardi Gras themed event from Jan. 21st through to Feb. 26 on select dates. The event will feature jazz-inspired music and performances, special New Orleans inspired food and drink offerings, a special laser show and more. Visit the official website for all the latest information about how to attend this new special event.
Following this, the park will go on to host the returning Seven Seas Food Festival (March 3 to April 30) and Viva La Musica (May 5 to May 14) special events, featuring their own unique flavors of food and live entertainment. Of course the best way to catch them all, plus the opening of the new Arctic Rescue roller coaster this spring is to grab one of the 2023 Fun Cards, now on sale for less than the price of a single day ticket at $99.99, offering unlimited visits through to the end of the year. Note: Select Blackout dates do apply - visit the website for all the official details.

(12/31/2022) Anyone been to SeaWorld San Diego this week? A reader dropped by on Christmas Eve and found Tidal Twister was closed yet again, with a sign out front that said it was annual maintenance. It looks like this was a temporary issue, and that it has since reopened, as today's park schedule shows that Tidal Twister will open at noon.
Normally I wouldn't mention something this trivial, but previous rumors suggested that Tidal Twister may be on the chopping block if it has another lengthy downtime issue. With that in mind I decided to look over the park's posted ride maintenance schedule page and came across something definitely interesting. The schedule currently shows that over the next 12 months, Tidal Twister is already schedule for 3-day long maintenance days in every month except for June, July and August. In every circumstance, the maintenance dates are for a Tuesday, Wednesday and Thursday, with most being in the middle of the month.
Jan. 10-12, Feb. 7-9, Mar. 14-16, Apr. 18-20, May 16-18, Sept. 12-14, Oct. 3-5, Nov. 7-9 and Dec. 12-14. Talk about having regular doctor appointments! This kind of makes me wonder if this is work scheduled by the park, or as part of some kind of check-up agreement with Skyline Attractions.
For those interesting, other major dates for maintenance for the park's major rides include:
Shipwreck Rapids - NOW CLOSED through April. 15, 2023
Journey to Atlantis - Jan. 2 through Jan. 27
Manta - Jan. 30 through Feb. 10
Emperor - Feb. 13 through March 4 and Nov. 6-24
Electric Eel - Feb. 14-16, Mar. 9-11, Sept. 5-7 and Nov. 27 through Dec. 8
Skytower - Feb. 27 through Mar. 10
Skyride - Apr. 17-28
2023 - Arctic Rescue - (1/15/2023) A new video clip posted on Twitter shows what appears to be the nearly completed installation of the new Arctic Rescue coaster track at SeaWorld San Diego, viewable from the top of Emperor. I say nearly completed because I spotted a couple of track pieces still on the ground in one area, but those could be transfer track or station track pieces, otherwise the main layout of the coaster itself looks to be complete. Amazing progress by the installation team here, though I'm sure the near-perfect San Diego weather helped move this along quickly.




(11/18/22) The Intamin booth at IAAPA this week had a roller coaster car for the new Arctic Rescue ride coming to SeaWorld San Diego on display.


(9/28/22) SeaWorld San Diego announced Arctic Rescue is coming in 2023. The new family thrill coaster will repurpose the former Wild Arctic simulator building as the queue and loading station, where riders will climb aboard snowmobiles and launch out for a wild twisting ride through the arctic. While the top speed is said to only be 40mph, riders will enjoy running through 3 separate launch tracks that will boost the coaster's speed faster as you pass through each one spread out across the 2,800 feet of track.
Screamscape was on site for the announcement and we captures a few pictures of the construction progress showing off work inside the former Wild Arctic simulator bays, footers being formed out on the outdoor track section, and a quick introduction to the new ride by Park President, Jim Lake.




(8/12/22) While the track for SeaWorld San Diego's newest roller coaster has been piling up at the park's staging area, the ride itself was just given the final green light to proceed from the California Coastal Commission on Wednesday. With a maximum height of 30 feet, it fit within the park's typical height restriction and was approved with further discussion by the Commission.

(7/20/22) A Screamscape reader sent in a ton of aerial photos showcasing the track and support shipments received by SeaWorld San Diego for their upcoming roller coaster that will replace the former Wild Arctic simulator ride. Based on the look of the track, it appears to be the same style track used on the Wave Breaker: The Rescue Coaster at SeaWorld San Antonio which is from Intamin. In this case the expectation is that instead of having a Jet Ski theme, the coaster cars will be themed like Snowmobiles.

(7/17/22) We've talked before about that planned Intamin Multi-Launch coaster for SeaWorld San Diego that was supposed to take the place of Wild Arctic? Apparently this project can now be confirmed as a video from ParkBros shows that blue roller coaster track and blue/yellow supports are now officially on-site in the parking lot for this coaster. Land clearing behind the Wild Arctic building is also take place.


(4/30/22) Last we heard, SeaWorld San Diego was still working over the plans to add a new launched coaster to re-purpose some of the former Wild Arctic building, and the land immediately to the east of it, which last time I checked wa just part of the park's "boneyard". ParkFans has come across a revised set to those coaster plans, now a little shorter than the pre-COVID version that was once envisioned.


(10/6/21) Screamscape has been told that there definitely seems to be some progress on putting the roller coaster project intended to replace Wild Arctic back on track once again, after it was abruptly canceled during the early days of the COVID pandemic. According to the new filings, the permit application now does not expire until October 2022, and has the scope of the job listed as "adding a new attraction to the Wild Arctic area of the park. The Project will remove the existing four Wild Arctic Simulators and reuse the existing building for the new rider load station. consists mostly of interior remodel with track extended to the East."
Assuming little has changed from the last time this project was being greenlit, the rumored ride was a multi-launch roller coaster that could roam over Arctic themed terrain, and most with cars themed as snowmobiles. If the company followed along from past projects, then this could be similar to the Intamin built Jet Ski themed Wave Breaker: The Rescue Coaster at SeaWorld San Antonio, but with arctic theming. Wave Breaker features two tire propelled launches (one from stand-still and the other as a speed booster in mid-ride).
You can catch our video of WaveBreaker below.


(9/23/21) Before the COVID Pandemic reared its ulgy head, SeaWorld San Diego was working on plans for what appeared to be a multi-launched terrain coaster from Intamin that would use the former Wild Arctic simulator building as a station and queue. The arctic theme was expected to stay with the ride rumored to be themed as a wild snowmobile themed coaster ride experience through a frozen landscape.
The project was shelved for the time being due to COVID and we feared that might be the last we ever saw of it. While we don't have any evidence to back this up yet, a tweet from ParkFans.net does indicate that the project may be active once again. While they believe it could open as early as 2023, with Emperor not opening until Spring 2022, and if there is still extensive landscaping to be done for the project, I'm thinking this could end up being a 2024 project.
Anyone else know more?


(3/13/21) Despite rumors to the contrary earlier this year, a new report confirms that the previously filed permits for SeaWorld San Diego to build a new launched coaster as a replacement for the Wild Arctic simulator ride have now been canceled. In fact, according to the official permit status screen captures they posted, this project was said have been canceled back on March 18, 2020, right around the time that all the theme parks in California were shut down last year.
We can always hope that the project may just be on indefinite hold and wasn't going to be ready to proceed before the permits expired, but for now it looks like it will be awhile before the park is ready to proceed with their next big ride. Fortunately they have Emperor up and ready to go for guests this year and it is sure to be a pleaser for the local market for years to come as the first B&M coaster in San Diego.

(1/11/21) Remember that rumored new coaster that SeaWorld San Diego had in development that would reuse the former Wild Arctic ride building as well as the connected land behind it? At the time we had speculated that it may have a Snowmobile theme to it, and according to one source the coaster is said to still be in development and planning to finish construction sometime in 2022. I don't know if this means they are planning to open in 2022, or finish coaster construction in late 2022 with time to add theming and other elements for a possible 2023 opening. Either way, it sounds like SeaWorld is serious about adding this next coaster to the park very quickly, which is probably a good move as this coaster mixed with the opening of Emperor in 2021 should bring a good number of guests back into the park once they are allowed to fully reopen.

2024 - S&S Screamin Swing - Rumor - (1/30/22) I'm passing on this rumor with a huge grain of salt, but according to the source SeaWorld San Diego now may be in line to add an S&S Screamin' Swing ride like the new Tidal Surge under construction at the sister park in San Antonio or the Finnegan's Flyer that was built for Busch Gardens Williamsburg. I'm told that if this goes through, the new ride could replace part of the land used for the park's failed Submarine Quest ride.