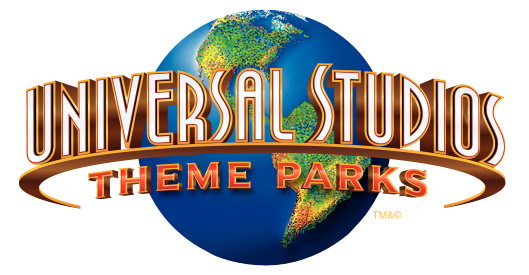 UNIVERSAL STUDIOS SINGAPORE
& Resorts World at Sentosa
Sentosa Island, Singapore
Genting International, Star Cruises, Universal Studios
Resort News - (5/5/22) Universal Studios Singapore will be hosting a special Minion themed celebration this summer (May 26 through Aug. 14), just in time for the launch of Minions 2: The Rise of Gru in theaters. The Minions will play a huge part in the park's Groovy Summer extravaganza, complete with Minions decked out in colorful 70's themed outfits, special food and drinks and more.

(2/19/22) The end is near for the Madagascar flume ride at Universal Studios Singapore. It has been confirmed that the flume ride will close for good in March 2022 to allow for the construction of the new Minion Land expansion. What we don't know is if the attraction itself will be transformed into the announced new unique Minion themed ride coming to Minion Land or if it will simply be demolished to make room for all the new land and attractions.

(1/31/22) Universal Studios Singapore a launched another "IT'S SHOWTIME! Premium Experience" productions. According to the new update from Dejiki, the latest edition is themed to tie in with the Lunar New Year celebration. The extra-ticket experience will set you back about S$248 and feature a "thematic dining journey" with various entertainment stops as well as three dining stops along the journey, ending with a huge Chinese New Year finale. The good news is that the ticket price also includes full daytime admission into the park in addition to the special evening event.




(1/15/22) Resorts World Singapore To Finish Singapore Oceanarium by Late 2024

(12/12/21) Universal Studios Singapore has launched a new premium extra-ticket entertainment program for the holiday season. Dejiki had the the full report and a great video (See below) showing off the event which features dinner, fireworks as well as full length street and stage show productions in the park for the first time since the pandemic started. They call it "It's SHOWTIME!" Premium Christmas Experience, and as I previously mentioned, this is a limited time, exclusive extra-ticket event, so space is limited and tickets cost S$248, but it also includes admission into the theme park for the day before the event as well. But at 5pm the park closes to the public, but you get to stay and party the night away in rare fashion.


(11/14/21) A new attraction is opening soon as part of the Sentosa resort area. They call it SkyHelix Sentosa, a unique tower that gongola attraction from Aerophile that will rise 79 meters above sea level to give the seated riders an amazing view all around, while enjoying an adult beverage during the 10 minute experience.


(10/30/21) Just a quick update, but the website for Universal Studios Singapore now mentions that only the CYLON side of the Battlestar Galactica roller coaster is currently closed 'due to maintenance". The Cylon side would be the inverted coaster side of the attraction, which means the Human (standard upright sit-down side) is open once again.

2022 - Nothing is known at this point in time...
2023/2024?? - Minion Land - (2/18/22) Resorts World Sentosa sent out a press released with a few more details about their expansion and improvement plans for the resort, known as RWS 2.0. The overall goal is to add exciting new attractions, new entertainment and new lifestyle offerings to the entire Resorts World Sentosa resort, including the Universal Studios Singapore theme park. Construction on most projects not already under way will begin by Q2 2022 with a S$400 million project investment.
While I've already mentioned their plans to expand the S.E.A. Aquarium into the new Singapore Oceanarium in a previous update, we finally have news about Universal Studios Singapore. The good news is that they are finally moving forward on the previously announced Minion Land. Based on the new description, they say the new Minion Land will feature 'multiple rides including a world's first original ride exclusive to Universal Studios Singapore, and Despicable Me Minion Mayhem, an immersive motion-simulator 3D ride featuring a hyper-realistic project system. Themed shops as well as restaurants in this new zone will appeal to multi-generational guests."
So in this case, I don't know if the 'multiple rides' simply means the two they mention, or if there is anything else planned. For example the closest thing to this so far we've seen at a Universal theme park would be Minion Park, which took over the former Back to the Future plaza, converting the old attraction into a Despicable Me Minion Mayhem ride, with tons of merchandise and food options nearby, but they also added a Despicable Me / Minion themed flat ride called the Freeze Ray Sliders. So I am curious if they might get a copy of that ride as well as the new unique ride to USS. No estimated opening date was listed for the new Minion Land however, though if construction is only starting this year, I would guess it would be sometime between mid-2023 to late-2024 before it may be ready to open.
In addition to these projects Resorts World Sentosa will refurbish three of their hotels: Hard Rock Hotel Singapore, Hotel Michael and Festival Hotel, which combined offer 1,200 rooms. Look for the refurbishment to take place in phases from Q2 2022 through to 2023. An upgrade is also planned for the Resorts World Convention Center.

(10/30/21) While I'm not sure if any signs of future construction has appeared, but I've been told that the planned Minion Park project to replace the Madagascar area in Universal Studios Singapore is still moving forward. As of late Summer 2020, the park was re-evaluating their the expansion plans they announced for Minions and Nintendo themed attractions, and at the time it sounded as if the plan for Minions was to replace the Madagascar flume ride with a copy of the Despicable Me: Minion Mayhem simulator attraction and possibly bring a few other minion themed additions to the park with it.
Currently the Madagascar ride is still open, so we'll know more if and when the park decides to close it. As I understand it, Resorts World Sentosa is currently under strict COVID-19 safety protocols from the Singapore government which restricts visits to the park to groups of only two, strictly limits parks capacity to just 30%, and only those who are fully vaccinated, aged 12 or below, or who have a valid and recent negative test result may enter.
With that in mind, any plans to add major new attractions to the park may simply have to wait until the park can return to full capacity operations once again.
Late 2024 - Singapore Oceanarium - (1/15/22) Resorts World Singapore has announced that the new Singapore Oceanarium attraction will be completed by the end of 2024. The project is a "rebranding" and expansion of the former S.E.A. Aquarium, making it over three times the size of the previous attraction and introducing numerous new exhibits and cutting edge technology to also explore the concepts of "prehistoric life and deep-sea creatures".
As a reminder, the current S.E.A. Aquarium attraction is still open for visitation however, and will likely remain open throughout the construction of the expansion.

???? - Super Nintendo World - (8/9/20) According to a post from Theme Park Insider, Resorts World is looking to either push back or possibly re-evaluate their future expansion plans for the Universal Studios Singapore theme park. Previously the group had announced extended future planning that would see a Minions Park land take over the current Madagascar themed area to be followed up by their own version of a Super Nintendo World themed land.
Due to losses caused by the pandemic, this isn't surprising as the global situation has caused ever major theme park resort to take a moment to pause and re-evalaute what their future needs may actually be going forward from this point. It is just good business sense to do so, simply because the world as we know it will be changed for quite some time, especially in terms of how people vacation and spend their leisure time.

(4/20/20) I'm told that the version of Super Nintendo World coming to Universal Studios Sinagpore will be a copy of the version coming to the Hollywood park. This will include a more compact themed land than what we will see open in Japan and Orlando. In addition to the themed land with interactive features the only "ride" will be the MarioKart ride, alongside a themed restaurant experience and gift shops.

(4/6/19) With the announcement of two new lands (Minion Park & Super Nintendo World) coming to Universal Studios Singapore, the question of where they will put them has now come up. Disney & More put together some graphics to show off the park, which due to very limited expansion space, will have to remove attractions to make room for these new areas. We already know Minion Park will take over the former Madagascar attraction area, which if you follow the previous link, you will see that area of the park is quite large, with the attraction building itself taking up a lot of land, plus lots of outdoor jungle themed area around it.
While the Disney & More guess for the location of Super Nintendo World is to take over the site of the Waterworld show area, I have to disagree. While I've never been to USS myself, I've always heard that the Shrek themed land of Far Far Away just was not that popular with the guests as they would have hoped, and was lacking in attractions. Add in that it is right next to Madagascar, which is confirmed to get the axe, then it would be possible to use some of that excess property in Madagascar with the Far Far Away site.
Repurposing Far Far Away has one big advantage going for it… it already has a fully built castle structure on site, and we know from the concept artwork for Super Nintendo World that one of the main buildings will be Princess Peach's castle, so from a cost savings point of view, it would make sense to repurpose this if possible. Plus I believe it is home to the indoor Magic Potion Spin mini carousel, which could also be given a new Nintendo themed make-over to fit in. Other attractions in the area are the Enchanted Airways family coaster (also easy to slap on a new theme) and then there is the Puss in Boots Giant Journey coaster.
With a little work, I do have to wonder if this unique slow-moving suspended coaster with an onboard audio could be rethemed, changing the medieval castle infrastructure to look more like jungle temple ruins, making it fit the Donkey Kong Country coaster theme instead. Just an idea… after all, while they said they were getting Super Nintendo World, no one said it would be exactly the same as the one they were building now in Japan, so anything is possible at this point. That said, I would still assume they would build a new Mario Kart attraction somewhere here as well.

(4/4/19) Big news from Universal Studios Singapore this week as it was announced that two new themed areas would soon be coming to the park.
First, the current Madagascar themed area and dark ride will be replaced by Minion Park, with a park-like area similar to the one that opened at Universal Studios Japan and anchored by the Despicable Me: Minion Mayhem simulator attraction.
Sometime after that the park will add a Super Nintendo World themed area, which I imagine will be similar to what is now under construction at Universal Studios Japan. Since we still dont' know the details of exactly what will be included in the Japanese version, no further details were made here either other than that we can expect to see it finished by 2025.