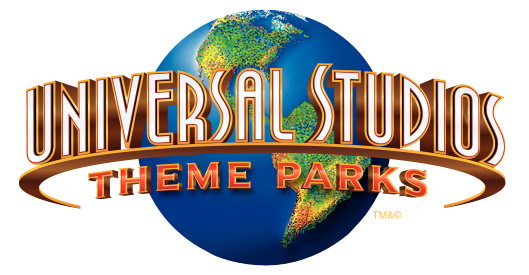 UNIVERSAL STUDIOS SINGAPORE
& Resorts World at Sentosa
Sentosa Island, Singapore
Genting International, Star Cruises, Universal Studios
Resort News - (9/25/21) I had not heard this before, but I've been told that the Battlestar Galactica dueling coasters at Universal Studios Singapore have not run since May 2021. At the time when the park closed them, the official statement was that the coasters were being closed for "scheduled maintenance". However, four months later, Battlestar Galactica is still closed and there has been no statement from the park about when the dueling coasters may reopen. We all know the long history of this troubled coaster that involved periods of extended downtime when it first opened due to issues with the trains that later resulted in the number of seats on each train being cut by 50%.
Since then however, we haven't heard of any problems with Battlestar Galactica, so it does make me very curious about what IS going on and if they are performing work on the coasters, or if they have simply abandoned them for the time being for unknown reasons.
Anyone know more?

(9/23/21) Dejiki has posted two new updates about Universal Studios Singapore, including one that shows off the new Halloween Horror Nights Exhibition. It's an extensive look inside a virtual museum of Halloween Horror Nights history from the Singapore park. Be sure to also check out their update on this year's Trick or Thrills event, featuring Halloween Meet & Greets, After Dark activities, Universal Monsters Scream Alley and DIE-ning with The Dead.


(9/12/21) Universal Studios Singapore is offering something new this Halloween season, the park's first ever "Halloween Horror Nights Exhibition". This will be a themed museum-like display featuring characters, costumes and elements from past haunted houses, shows and themed elements and icon characters from over the years. The HHN Exhibition was expected to open on Sept. 10 and will probably run through Nov. 7. During the daylight hours the park is also hosting Trick or Thrills and special Die-ning With the Dead meal options.
However, the park does not appear to be offering any kind of traditional Halloween Horror Nights event at all this season once again. Instead every Friday and Saturday they are having an "After Dark" special event which sounds more like a special scare zone featuring classic Universal Monsters is being offered.


(3/12/21) Dejiki reports that Universal Studios Singapore has started a new special event celebration called Tropical Thrills. Follow the link to see their own photo report showing off the new celebration event that also includes character appearances from Madagascar, Trolls, Minions and more.

(8/5/20) BlooLoop reports that Universal Studios Singapore is now using facial recognition scanners for guests to gain entry into the theme park. This fits right in with the reports about Universal's plans for 2021 when they open Universal Studios Beijing and what they had planned for the new Epic Universe theme park in Florida (currently on hold).

2021 - Nothing is known at this point in time...

???? - Minion Park & Super Nintendo World - (8/9/20) According to a post from Theme Park Insider, Resorts World is looking to either push back or possibly re-evaluate their future expansion plans for the Universal Studios Singapore theme park. Previously the group had announced extended future planning that would see a Minions Park land take over the current Madagascar themed area to be followed up by their own version of a Super Nintendo World themed land.
Due to losses caused by the pandemic, this isn't surprising as the global situation has caused ever major theme park resort to take a moment to pause and re-evalaute what their future needs may actually be going forward from this point. It is just good business sense to do so, simply because the world as we know it will be changed for quite some time, especially in terms of how people vacation and spend their leisure time.

(4/20/20) I'm told that the version of Super Nintendo World coming to Universal Studios Sinagpore will be a copy of the version coming to the Hollywood park. This will include a more compact themed land than what we will see open in Japan and Orlando. In addition to the themed land with interactive features the only "ride" will be the MarioKart ride, alongside a themed restaurant experience and gift shops.

(4/6/19) With the announcement of two new lands (Minion Park & Super Nintendo World) coming to Universal Studios Singapore, the question of where they will put them has now come up. Disney & More put together some graphics to show off the park, which due to very limited expansion space, will have to remove attractions to make room for these new areas. We already know Minion Park will take over the former Madagascar attraction area, which if you follow the previous link, you will see that area of the park is quite large, with the attraction building itself taking up a lot of land, plus lots of outdoor jungle themed area around it.
While the Disney & More guess for the location of Super Nintendo World is to take over the site of the Waterworld show area, I have to disagree. While I've never been to USS myself, I've always heard that the Shrek themed land of Far Far Away just was not that popular with the guests as they would have hoped, and was lacking in attractions. Add in that it is right next to Madagascar, which is confirmed to get the axe, then it would be possible to use some of that excess property in Madagascar with the Far Far Away site.
Repurposing Far Far Away has one big advantage going for it… it already has a fully built castle structure on site, and we know from the concept artwork for Super Nintendo World that one of the main buildings will be Princess Peach's castle, so from a cost savings point of view, it would make sense to repurpose this if possible. Plus I believe it is home to the indoor Magic Potion Spin mini carousel, which could also be given a new Nintendo themed make-over to fit in. Other attractions in the area are the Enchanted Airways family coaster (also easy to slap on a new theme) and then there is the Puss in Boots Giant Journey coaster.
With a little work, I do have to wonder if this unique slow-moving suspended coaster with an onboard audio could be rethemed, changing the medieval castle infrastructure to look more like jungle temple ruins, making it fit the Donkey Kong Country coaster theme instead. Just an idea… after all, while they said they were getting Super Nintendo World, no one said it would be exactly the same as the one they were building now in Japan, so anything is possible at this point. That said, I would still assume they would build a new Mario Kart attraction somewhere here as well.

(4/4/19) Big news from Universal Studios Singapore this week as it was announced that two new themed areas would soon be coming to the park.
First, the current Madagascar themed area and dark ride will be replaced by Minion Park, with a park-like area similar to the one that opened at Universal Studios Japan and anchored by the Despicable Me: Minion Mayhem simulator attraction.
Sometime after that the park will add a Super Nintendo World themed area, which I imagine will be similar to what is now under construction at Universal Studios Japan. Since we still dont' know the details of exactly what will be included in the Japanese version, no further details were made here either other than that we can expect to see it finished by 2025.