ORLANDO ATTRACTIONS
A News page for the Orlando's areas other Minor Attractions and Resort properties

---- THE LATEST BUZZ ----
(9/19/14) Orlando Eye Construction Update (MORE...)
(9/8/14) Orlando Eye / I-Drive 360 Update (MORE...)
(9/3/14) Holy Land Experience Free Today (MORE...)
(8/25/14) Orlando Eye Spokes Going In / Old Town Removing Rides

Click Here for a summary of Now Open 2013 Attractions
Central Florida News - (9/3/14) Orlando… prepare yourself. Today, Wednesday, Sept. 3rd, is the day that the Holy Land Experience theme park is free to all guests. If you plan on going, entry is on a first-come basis, and the park will fill up fast. If you have to travel near it, be prepared for bad traffic in the area to affect your morning drive. The hours listed on the website for the free day are 10am to 6pm.
(8/25/14) Well I'm a bit shocked, but this move may be for the best. Old Town in Kissimmee announced on Facebook over the weekend that due to their next phase of growth and improvement, the classic amusement rides have now been closed and will soon be removed to make way for the expansion. However, the Go-karts, Laser Tag, Arcade, Shooting Gallery and the haunted house will all remain.
Essentially this means the entire rear rides area will be removed and most of the front side attractions. This should not include the Sling Shot attraction near the front of Old Town next to Checkers, as I believe that is someone else's property.
(7/30/14) The Orlando Sentinel reports that The Crayola Experience, a new interactive attraction, will open at The Florida Mall in 2015 inside the two-level space currently occupied by Nordstrom. While it will feature a public retail shop area, the attraction itself will be a hard ticket attraction expected to last several hours. While it wont take up the entire Nordstrom space, the 70,000 sqft. attraction will take up about half of it, while another yet to be announced store will take up the other half.
(7/24/14) According to Behind the Thrills the 2014 ICE event at the Gaylord Palms will be themed to the Nutcracker.
(7/10/14) If you are in Florida on July 14th, you might want to consider heading out to the Kennedy Space Center to view the launch of the SpaceX Falcon 9, currently slated for 9:21am. "The Visitor Complex will open early at 7:30 a.m. to accommodate launch viewing opportunities and provide the closest possible public viewing area: the Apollo/Saturn V Center inside Kennedy Space Center." Admission to the Visitor Complex is $50 for adults and $40 for children (3-11) and they will start boarding busses to the Apollo/Saturn V Center starting at 7:30am.
(6/10/14) It seems the plans for the proposed iSquare hotel/mall concept (See our 5/3/14 story below) is undergoing some tweaking to reduce it in size after running into some size / density limits from the city. Look for a revised press release about the new version of the concept to be released later this year.
(5/5/14) ThemeParkUniversity checks out a new sub-zero Ice Bar that has opened at Pointe Orlando called "Minus 5". While I'm not fond of the cold, I have to say that this looks like a classy place, with some fantastic frozen decor! Definately something I'll have to try the next time I'm in town and have a chance.
(5/3/14)
Artwork for the unique looking iSquare Mall and Hotel planned to replace a strip-mall at the north end of I-Drive and Kirkman, were put on display this last week. It is a large 31-story tall structure that will include an observation tower looking structure, with a rotating restaurant at the top, a mall area full of retail and dining opportunities as well as over 1,250 guests rooms.
If you are like me, you may have jumped at seeing the initial artwork of the tower portion of the project, as it looks similar to the promised PolerCoaster project that came out in November, that unfortunately still remains as vaporware. Sorry, this isn't the PolerCoaster folks… it remains a mystery.
(4/10/14) I poke fun at the Holy Land theme park in Orlando from time to time, because hey… I like I good joke every now and then, and the religious attraction is often an easy ripe target. The reality is that the park does have quite stunning architecture, themed structures, and some very high quality decor… but as you will see in the stunning photo trip report posted to the Theme Park Review forum, the park is also marred by crazy looking cardboard cutout character photo op spots throughout as well as some very questionable placement of odd animal statues that include a flying shark, roman soldiers with giraffes, and cohabiting polar bears and penguins. (Mass hysteria!!)
This trip report has it all, humor and beautiful scenery and essentially a really a good look all around the park itself if you have ever wondered just what it was like inside, but were not willing to pay the $45 a head price. Fair warning: if you lack a sense of humor when it comes to religion however, this may not be the proper park review you are looking for.
(3/17/14) Ever been curious about what you get to see from those Helicopter tours over Orlando? Check out the video below to see what you can see, from a head-mounted Go-Pro camera, during your tour over the area's theme parks.



(3/5/14) Fantasy of Flight, a long-running unique Central Florida attraction located about halfway between Orlando and Tampa on I-4 announced that they will be closing to the public as of April 6th. The attraction will remain in use for private events only at this point, while focusing on aircraft restoration projects, as they work to evolve their attraction concept to the next level. They are open to possibly reopening part of the attraction's display of vintage and historical aircraft as a lower cost attraction in the future as well.
So sad, as this is one of those attraction I always meant to visit, but never found the time.
(2/3/14) While researching a rumored new fantasy themed concept said to be on the way to the Gardaland park in Italy, I noticed that the official website for the Midendhil book has a Theme Parks section. In it, the website confesses that "The saga of Midendhil will soon be an incredible entertainment center located in Orlando, Florida."
They are calling it the Midendhil Experience and the plans include an innovative arcade with video games themed to the world of Midendhil, a themed gift shop to buy your various "magic" items from the novels, a themed restaurant and the main attraction… a large special effects filled theater where guests can watch the Musical of Midendhil take place before their eyes. I've got to wonder where in Orlando this could show up… perhaps near the Orlando Eye complex. Or is this all just a pipe dream?
In other news, I'm told that a new World of Chocolate attraction has opened in Orlando that is different from the Chocolate Kingdom that opened last year on 192. According to ThemeParkUniversity, World of Chocolate has a café, gift shop, a museum tour that goes over the history of chocolate, some detailed chocolate sculptures and a tasting at the end. If your in the area, look for World of Chocolate on the south end of International Drive just past SeaWorld and Central Florida Parkway, before the Westwood intersection.
(1/27/14) The annual free day to visit The Holy Land Experience (with Free Parking too!) will take place on Tuesday, Jan. 28th with the park opening at 10am that day. In years past this event has seen huge crowds gather, filling the park quite quickly and backing up traffic on the freeway for miles, so if you are planning on visiting, get there early.
(1/22/14) We've got a quick note from the Kennedy Space Center today, reminding everyone that the current unprecedented access to the Vehicle Assembly Building (VAB) that is part of the Up-Close Mega Tour, will all come to an end after February 11th. At that time tours into the VAB will cease as work will begin to update the facility to prepare for the new Space Launch System.
The up-close tours to the Launch Pad and Launch Control Center will still continue at this time, but both are also subject to ending in the future as the Kennedy Space Center moves forward with future space program plans.
In other news - Screamscape sources tell us that the new Great Magic Hall attraction coming to Old Town is being built by Theater Magic, a group known for putting on magic shows around Florida. The idea is said to be a Magic store and attraction, with guests moving from room to room to experience different magic tricks up close and personal. Look for it to likely open to the public sometime in Spring 2014 if all goes well.
(1/17/14) BehindTheThrills reports that a new attraction named The Great Magic Hall will soon open up shop at Old Town. Apparently it is some kind of magic shop mixed with either an attraction or magic show, or a combination of both, as guests could be escorted through a series of rooms where they will witness magical acts in each along the way. Anyone else know more?
(12/27/13) Kennedy Space Center Visitor Complex reports that they will offer the best public viewing of a twilight SpaceX rocket launch on January 3rd when the Falcon 9 lights up the sky. Guests who visit the attraction that day can view the launch from the Apollo/Saturn V Center, "the closest possible public viewing area" or at other special areas at the Visitor Complex. Currently it is set for launch at 5:50pm EST.
(12/24/13) Orlando's Nickelodeon Resort has announced two weekends full of Power Rangers Super Megaforce fun is on the way this February 14-17, and 21-23. This will include special Power Rangers lunch / training sessions, Meet & Greet times, special themed activities and the screening of an all-new episode of Power Rangers Super Megaforce. You can book your Power Rangers weekend package here.
(12/23/13) Is a Planet Hollywood Hotel on the way to Orlando? According to a post at HotelChatter, trademark filings for 'Phabulous' and 'Phamous' have been filed this month and registered to the Planet Hollywood company for 'Hotel and Resort Hotel Services". So far there is only one Planet Hollywood Hotel, the Casino version in Las Vegas, who is actually owned by Caesar's Entertainment and not Planet Hollywood.
The article goes on to say that earlier this year, a developer was heard to name drop the Planet Hollywood brand name in connection to a new hotel project in development for International Drive. Could this be part of the make-over of the Wyndham Resort / I-Shops development?
(12/15/13) Why have I not heard of this place before now? Orlando has a Video Game Bar called Player1 fairly close to the Disney World / Lake Buena Vista area hotels, very close to the CiCi's Pizza Buffet. According to the official Player1Orlando.com website hours right now are limited to evenings, opening between 4-5pm each night, but they stay open until 2am. There is a cheap cover charge to get in ($5) with many special discount nights for local theme park employees.
While you may pay a cover charge to get in, the video games are free once you get inside, offering a collection of both classic arcade cabinet games as well as console game booths (Atari 2600/5200, Colecovision, NES, Sega Genesis, SNES, Nintendo64, Sega Saturn, Playstation 1, Sega Dreamcast, PS2, PS3, X360, and PC) for those who open a bar tab. While the downside is that the bar only serves beer and wine, the gals running it dress up as your favorite video game characters each night which can be seen on their website gallery. From what I can tell Player1 just opened back in May, but I'll be sure to check it out first hand the next time I'm in town. Sounds like a blast.
(12/4/13) Orlando's long running Arabian Nights dinner show has announced that it will be closing up for good on December 31st, wrapping up a 25 year history of performances. According to the owner, Mark Miller, the attraction was no longer able to produce the kind of revenue needed to support the show. "Unfortunately, we have reached a point where the marketplace demands a cheaper product than we can provide".
The owner will look into other possible business uses for the Arabian Nights show building, including an outright sale of the land it sits upon itself, which has a prime location just off I-4 and Highway 192. For the rest of the year, fans of the show can see a Christmas version of the Arabian Nights show at a discount rate, with Centrial Florida Residents being offered half-priced admission.
I'm kind of bummed about this story… as a long time Orlando visitor and even a resident for 6 years, for one reason or another I somehow never got the chance to see the Arabian Nights show myself. Such a shame to see it vanish into the history books alongside Dixie Stampede and King Henry's Feast.
(11/7/13) BusinessWeek reports that the Great Orlando Wheel Corp. who was once planning on building their own 400+ ft tall giant wheel not far from SeaWorld Orlando has been placed under the control of a receiver in order to liquidate the assets. They were sued in early August by a German investor group who claims to have invested $63 million into the company, who was headed by the same group who built the massive Singapore Flyer giant wheel which has also been put into receivership earlier this year. The company had been trying to sell the 20-acre site for $12 million.
(8/29/13) Orlando's infamous Peabody hotel next to the huge Orange County Convention Center was sold to Hyatt Hotels Corp for $717 million. The Peabody had just completed a massive expansion not long ago that increased the resorts total number of rooms to 1641. After the deal closes on October 1st the hotel will be renamed Hyatt Regency Orlando Convention Center. As for the Peabody's infamous ducks… they wont be staying. The ducks will be retired to a farm and eventually released back into the wild.
(8/19/13) According to the Orlando Sentinel Arabian Nights has launched a new version of their famous dinner theater show. Click here to find out a bit more about what is new this time around.
(4/29/13) Is the Fantasy of Flight attraction located along I-4 about half way between Orlando and Tampa falling on hard times? According to the local news the attraction has announced a cutback in hours of operation from 7-days a week to now only operating 4-days a week (Thursday-Sunday). The schedule change will see a cutback in the number of staff employed at the park and anonymous sources also reported to the paper that 10 upper level jobs have already been eliminated including the GM and Senior Operations Manager. Fantasy of Flight is considered to be the world's largest private collection of vintage aircraft, including many models from World War II.

2013 - Hard Knocks: Pointe Orlando - Now Open - (8/4/13) Orlando warriors… a new Hard Knocks location is now open. You may recall us mentioning Hard Knocks some time ago when they opened their first indoor urban themed laser combat arena over in Orlando's University district, far away from the prying eyes of tourists. Now I'm happy to report that they have opened a brand new facility right in the heart of Pointe Orlando on I-Drive. They feature different themed 'Indoor War' combat arenas and weapon types, based on real world weapons. Add into the mix one of over 70 different combat mission and you will certainly find each experience different and challenging. Look up all the details at the official website. I look forward to trying this one out myself the next time I visit Orlando.

2013 - Legends Dark Amusements - (7/7/14) The Legends haunt in Old Town will celebrate the Full Moon on July 12th with a little something extra called "Legends: A Howling in Old Town: Full Moon Fury". Yep, a special wild and wooly haunting to unleash Werewolves has been planned as yet another reason to keep the new Haunt fresh and alive with new ideas and special one-night only themed haunt events, such as the special Friday the 13th event they held last month. Head over to Behind the Thrills for additional details on what you can expect to find, and be sure to watch the teaser video below as well.



(6/11/14) Behind the Thrills reports that Legends: A Haunting at Old Town will be having a special promotion this Friday the 13th, adding a new twist to the haunt with the addition of 13 special new lost souls... some of which you may even recognize from their former lives as local area attractions bloggers. Admission will also be only $13 that night.
(5/15/14) Consider me very jealous… as our friends at Behind the Thrills along with a few other local area Orlando bloggers ventured down to Legends: A Haunting at Old Town to be transformed in Twitchlings… Legends version of the walking dead. Each person was trained in how to scare, transformed into an undead creature and let loose inside the haunted house to scare the unsuspecting. Very cool indeed! Check out the report and awesome photos, especially showing off how each person is put through the make-up process.
(2/20/14) Legends of Old Town has launched a new Ghost Tour that is said to be creepy and a bit unsettling. You can read a great review of the Ghost Tour over at BehindTheThrills.
(10/31/13) A fun video review of Legends: A Haunting at Old Town can be found at OnezumiVerse this week. They were quite impressed… so check it out!
(10/14/13) Good news Orlando… you finally have a new year-round haunted house in town as Legends: A Haunting at Old Town is now open, replacing the former Grimm House. You can find a quick review of the new haunt posted to Behind The Thrills this week.
(5/6/13) A new haunt is coming to Orlando in a familiar location…. Old Town. The Haunted Grimm House, the last remaining year-round haunt in Orlando, quietly closed down earlier this year but was bought by a new haunt company and is currently being given a huge overhaul to reopen this summer.
The new name is "Legends Dark Amusements" and they already have an official Facebook page up and running with a fun tagline, "Old Town. New Fear." The new attraction will feature the "Legends, A Haunting at Old Town" haunt of course, but also Legends Ghost of Old Town & Haunted History Tour and The Stuff of Legends Gift Shop. Look for it to open sometime between June and July if all goes well.
From what I've been told, the new haunt will include several new amazing animatronic effects that are being installed. There is also an interesting link to the show Making Monsters on the Travel Channel. I've been told that the group is involved in making some of the new animatronics for Legends.

Early 2014 - I-Drive Indoor Kart Racing -
(7/23/13) The OBJ reports that a new indoor go-kart racing attraction will come to International Drive by the name of I-Drive Indoor Kart Racing. The $5 million attraction is said to be state of the art and will offer something not seen on I-Drive before. Construction will begin next month and they hope to open as early as January 2014.
When finished, the attraction will feature a two-level building with a half-mile go-kart track, bowling lanes, arcade as well as several food and beverage options build inside an existing warehouse structure about a block behind I-Drive on Vanguard St, across I-Drive from the Sonic.
(11/30/12) Information from the city of Orlando regarding a planned new Indoor Go Kart attraction one block back from the northern section of I-Drive can be found here. Looks like someone wants to renovate an old warehouse building just outside the Tanglo Park neighborhood, across the street from the Sonic on I-Drive. The ironic thing is that this site is across the opposite corner from the property once proposed for the Orlando Thrill Park.

October 2014 - Artegon Orlando (Re-Launch of Festival Bay) - Under Construction - (4/14/14) It will always be Festival Bay to me, but for some reason they have decided to rename the odd mall at the northern end of I-Drive as "Artegon Orlando". Along with the new name comes the promise of new and interesting tenants as the mall prepares for a grand reopening celebration in October 2014. According to the report at MouseSteps, Toby Keith's I Love This Bar & Grill will open at Artegon in May.
Other new items on the way to join the mix of existing tenents (Fuddruckers, Bass Pro Shops' Outdoor World, Ron Jon's and the Cinemark theater) is a Berghoff German Beer Hall that will open between Fuddruckers and Toby Keith's, a new high end bowling alley concept called "Revolutions Eat Drink Rock & Bowl", as well as the plans previously mentioned on Screamscape to reopen the old Vans Skatepark as the new Radbourne Skatepark.
(10/12/13) While the project was delayed and missed the promised Spring 2013 opening, I've been led to believe the former Vans Skatepark will reopen under the Radbourne name sometime in 2014 with some new surprises.
(12/19/12) The Vans Skatepark at Festival Bay that closed back in Janaury 2012 will soon reopen. A new group is coming in to take over and will reopen it as Radbourne Skatepark at Festival Bay in March 2013. They report that the attraction will be reinvented and improved to be even better than it was before.
2015 - Orlando Eye / Madame Tussauds / I-Drive 360 - (9/19/14) A local area reader send in a couple of new images of the Orlando Eye under construction this week. See below...
(9/8/14) The latest peek at the Orlando Eye and I-Drive 360 site can be found over at PixelsAtTheParks.


(8/30/14) New Orlando Eye construction footage can be found over at PixelsAtTheParks this week. While there is progress at last, the work is still going slow for those impatient to see the wheel rise high into the sky. Soon my friends… very soon…
(8/25/14) The spokes are finally starting to go up at the Orlando Eye. A few readers have sent in images over the past week, and you can see even more pictures posted to PixelsAtTheParks of the assortments of parts and pieces carefully laid at the ready while they move on to this next phase of construction.
(7/31/14) Pixels at the Parks takes an exclusive behind the scenes tour of I-Drive 360 this week. Check it out!
(7/18/14) While there hasn't been much in the way of progress on the Orlando Eye itself, there has been some new developments in the nearby area. As seen on PixelsAtTheParks, the nearby the new Red Robin has opened at I-Shops, plus a look at the new Starbucks nearly completion and some water features near the entrance to I-Drive 360 have been completed.
(7/11/14) Another new attraction will be coming to I-Drive 360 alongside those already announced. Skulls Unlimited International has signed an agreement with Unicorp to build a new museum attraction called "Skeletons, A Museum of Osteology" in I-Drive 360 and they've already launched a preview website to give you an idea of what it is all about. Currently they have only one other such museum, the "Museum of Osteology" which opened in Oklahoma City in 2010, which features a variety of both human and animal skeletons.
The Orlando attraction will feature over 300 skeletons in never before seen poses and dioramas. "Every skeleton will be perfect representatives of their species, habitat and unique adaptations. Our goal is to use these specimens to promote not only conservation of the species, but hopefully spark a lifelong interest of the animal kingdom in each visitor" – President- Jay Villemarette. Look for "Skeletons, A Museum of Osteology" to open on Spring 2015.
(7/2/14) Things are still moving slow over at the Orlando Eye, but a few small signs of progress can be found in the latest photo update posted to PixelsAtTheParks.
(6/17/14) From the sound of things, the Orlando Eye will start to show some progress again very soon as Behind the Thrills reports that the wheel's giant 80,000 pound hub piece was just installed at long last. It may not look like much, but they say that this crucial piece of the ride weights as much as Boeing 737 and is required to be in place before they can start to install the spokes and outer wheel sections.
(5/29/14) The latest photo update from the I-Drive 360 construction site can be found at OrlandoParksNews as well as a new set of aerial photos from Pixels at the Parks giving us a new look at the Orlando Eye.
(5/12/14) A new construction photo update from I-Drive 360 has been posted to OrlandoParksNews.
While on the subject, I realized I've been late to report on the new details released for Merlin's many new attractions coming to the site for Spring 2015. We all know about the Orlando Eye of course, the huge observation wheel (15 passengers per cabin) now rising into the skyline, but a few new details and artwork were released for Merlin's other two attraction:
Madame Tussauds, the world's most famous celebrity wax attraction, provides visitors with the ultimate fame experience and its signature red carpet treatment. Madame Tussauds showcases incredibly detailed and lifelike wax figures that lovingly pay tribute to the most influential celebrity and historical figures of our time.
SEA LIFE Orlando will offer a new wave of underwater adventures with beautiful displays of colorful fish, sharks, jellyfish, sea horses and more, that turn the traditional aquarium observation on its head. Winding tunnels, floor-to-ceiling tanks and bubble aquariums provide an immersive experience for children and adults alike. Additionally, the aquarium, known for its strong conservation efforts, will have unique educational components for young marine life enthusiasts.
If you want to see more about what a SEA LIFE site is like, check out Screamscape's own review of the brand new Charlotte area location that just opened a couple of months ago.
(5/6/14) A new construction update for the Orlando Eye has been posted by Pixels at the Parks this week.
(4/26/14) We've got new pictures of the Orlando Eye going up today thanks to a reader, including the photographic proof that the wheel is from Intamin.
(4/3/14) A new construction report from the Orlando Eye site has been posted to Pixels At The Parks.
(3/26/14) A new photo update from the Orlando Eye construction site was posted to OrlandoParkNews this week.
(3/5/14) Could Merlin be planning another new attraction for the entertainment complex in the shadow of the Orlando Eye? What about a copy of the new Shrek's Far Far Away Adventure just announced for London? According to an article in the Orlando Sentinel, Merlin's CEO says that Orlando is a potential location for one of the other five clone sites Merlin is planning to build over the next decade.
While we're on the subject of the Orlando Eye… I've been told that Intamin is the contracted manufacturer of the new wheel.
(2/26/14) Special thanks to one of our readers who sent in a few new pictures of the Orlando Eye construction site taken this week.
(2/20/14) The latest look at the Orlando Eye construction site has been posted to OrlandoParksNews, showing off what seems to be most of the wheel's giant support structure now in place.
(2/7/14) A new construction report from the site of the Orlando Eye has been posted this week at OrlandoParksNews.
(1/30/14) Special thanks to a local area reader for sending in four new pictures of the Orlando Eye construction site this week.
(1/27/14) Coaster101 has posted a few new pictures of the Orlando Eye as the support structure is now quickly rising up into the Orlando sky.
(12/20/13) Unicorp has decided to drop the I-Drive Live project name and will instead refer to the entire retail development project as The Orlando Eye. The massive 425 foot wheel will dominate the landscape in the area and it would become a natural descriptive location for those within anyway to promote themselves as being the "SeaLife Aquarium at The Orlando Eye" for example.
The announcement also mentions that in addition to the already announced Madame Tussauds wax museum and the 25,000 sqft SeaLife Aquarium attractions, the site will now also become home to Titanic The Experience and The Bodies Exhibit. They also report that they are in talks with a "very large, well-known name" for a fifth attraction project, one that would be "a first in the world" attraction.
Other confirmed tenants include Carrabba's Italian Grill, Outback Steakhouse, Buffalo Wild Wings, Yard House, Seafood Republic, Dick's Last Resort, Benn & Jerry's, Sugar Factory, Bar Jour, Pretzelmaker, Cafe de Paris, Tin Roof live music bar and Cowgirls.
Meanwhile the nearby I-Shops project (which is keeping the name) on the Wyndham Orlando Resort property from the same developer will feature: Cooper Hawk Winery & Restaurant, Wawa, a new Walgreens, BJ's Restaurant & Brewery, Cold Stone Creamery, Rocky Mountain Chocolate Factory, Red Robin Gourmet Burgers, Resort Partners, O'Neills Surf Shop, Longhorn Steakhouse, Chuy's Tex-Mex and a Starbucks.
(12/18/13) A reader sent in a new picture of the steel now rising into place for the OrlandoEye giant wheel.
(12/11/13) Orlando Park News has posted a new photo report from I-Drive Live, giving us the latest look at this major new Orlando project under construction, including more pieces of the Orlando Eye on site.
(12/9/13) Our friends at Behind the Thrills spotted steel ride support collums for the new OrlandoEye giant wheel arriving on site this week. Check out the picture here.
(11/12/13) A construction update from the Orlando Eye building site has been posted to OrlandoUnited this week. Just scroll down to see the newest pictures.
(8/29/13) According to this article the Orlando Eye 425 foot giant wheel is being made by Intamin. While the project is far enough out to present an exact opening date, the group is shooting to have it open on New Years Eve 2014. They also say that we can expect to see the wheel's giant A-Frame start to go up around Halloween.
The article also mentions $1 million to be spent on a giant water show set up at the entrance of I-Drive Live. It wont be at the level of the famous Belagio water show in Vegas, but will shoot water up to 80 feet in the air set to music and colored lights. There are also a list of future tenants who have already signed leases.
I-Shops will feature a BJ's Restaurant and Brewhouse, Red Robin, Chuy's Tex-Mex, Longhorn Steakhouse, Cooper's Hawk Winery, Starbucks, O'Neill Surf Shop, a UPS Store and a Wawa/
I-Drive Live will feature Carrabba's, Outback, Buffalo Wild Wings, Yard House, Seafood Republic, Cowgirls (a country bar) and more. According to the developers, more deals are currently in negotiations and once those are complete, they will only have two spaces left. Looks like I-Shops and I-Drive Live will be the place to be very soon.
(8/5/13) OrlandoParksNews takes a look at the progress taking place on the I-Drive Live project site, where what appears to be a huge 5-6 level parking structure has quickly risen up alongside the early ground work for other structures.
(3/14/13) It may have taken a few years, but there are finally signs of early progress and construction over at the I-Drive Live area. New pictures have been posted to OrlandoParksNews.
(1/31/13) More renderings of the night club with the pool designed for I-Drive Live (they should call it I-Dive) can be found at the WFTV website.
(1/24/13) OrlandoParksNews takes a look at some new information about the I-Drive Live project and permits, showing off all kinds of new artwork and plan images submitted for approval. Looks like the Madame Tussauds and SeaLife attractions will use the same building as the Orlando Eye terminal building.
(1/14/13) The local news reports that the I-Drive Live complex replacing the Mercado will also include a Las Vegas style nightclub with a pool, according to the latest plans. While the project is behind schedule, they expect to begin vertical construction in February. Unicorp says that they expect half of the project to be ready to open by early 2014 and the remainder to be ready by the end of 2014. I think it's safe to say that the Orlando Eye giant wheel will be part of the later half.
(11/16/12) New concept art showing off the I-Drive Live layout and some attractions can be found over at Attractions Magazine.
(10/24/12) Unicorp has signed deals to bring a plethora of n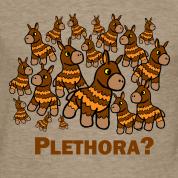 ew restaurants to their I-Drive Live and I-Shops developments. The list includes: Red Robin, Cooper's Hawk Winery, Chuy's Tex-Mex restaurant, Outback Steakhouse, Carrabba's Italian Grill, Buffalo Wild Wings and a new concept called Seafood Republic. (I've got to question the Buffalo Wild Wings idea myself, as there already is an existing BWW just north of Sand Lake, unless they are planning on moving into more spacious digs at the new site.) King's Bowl, a combo bowling/dining concept will also be coming to the space vacated by the former Gooding's supermarket at I-Drive Live.
(10/23/12) In an interesting development, Unicorp sold off six of their various retail centers (most in Central Florida) to Excel Trust Inc. in exchange for a cool $263 million. According to a statement from Unicorp, the sale of the properties will allow them to focus more on their new development projects, including the $100 million I-Shops and $200 million I-Drive Live projects in Orlando.
(9/13/12) Good news for I-Drive Live this week as the developers got the final go-ahead to begin work after they were willing to drop the plan of having a huge logo in the center of the Orlando Eye giant wheel. With construction cleared to start as soon as possible, expect to see the complex open about 24 months later.
(8/10/12) The local news reports that the I-Drive Live project has hit a roadblock after county commissioners delayed a vote on the final project plans. The issue it seems has something to do with "signs and lighting" on the attraction buildings as well as the Orlando Eye giant wheel.
(6/21/12) According to one source, we should see construction kick off on both I-Drive Live and the I-Shops projects sometime in the next few months. According to another, construction is said to begin in full force before the end of July. Our sources tell us the latest construction timetables have the opening for the first sections of I-Drive Live between Fall 2013 and Spring 2014, though the planned attractions will not be ready until at least Spring 2014.
(6/20/12) Anyone know what's going on with the I-Drive Live project? I'm told that construction has never started and it really should have kicked off by now, so either it has been delayed, or something has gone wrong. One possible rumor floating about claims that contract talks between Merlin Entertainment and the property developer who was also working on the I-Shops development nearby, may have broken down. This could cause problem as Merlin's attractions (the Orlando Eye Giant Wheel, Madame Tussauds and Sea Life Aquarium) were really to serve as the major anchors for the I-Drive Live project. Anyone know a bit more about what may be going on, or is the developer focusing more on opening the I-Shops section before I-Drive Live?
(4/10/12) The Orlando Sentinel has posted details on what is planned to be part of a redevelopment of a section of property at the corner of International Drive and Sand Lake Road. The "I-Shops" project will renovate the existing Wyndham hotel, upgrading sections and demolishing others, to make room for dining and retail additions to the 42-acre property. The first signed tenants so far will be a Chuy's Tex Mex restaurant, a Red Robin Gourmet Burgers and a BJ's Restaurant & Brewhouse.
This is also the same group behind the planned I-Drive Live complex which will feature a Giant Wheel, Madame Tussauds Wax Museum and Sea Life Aquarium on nearby property to the I-Shops complex. They also claimed to have signed a lease with Kings Bowling to anchor a new development at the "Gooding's Plaza" section, which lies in between the two bigger developments. So from the sound of it, by 2013 or so, that entire section of International Drive may be completely redeveloped.
(8/23/11) BlooLoop reports that the Orlando Eye project has come to terms with Universal and will change the entire overall project name from the objectionable "I-Walk Orlando" to "I-Drive Live". The article also confirms that Merlin will run the Orlando Eye giant wheel as well as a Madame Tussauds and SeaLife Aquarium attraction. Other projects, restaurants, stores and even other attractions may also come to I-Drive Orlando, but not from Merlin. (Personally, I think Merlin may want to rethink the SeaLife Aquarium project in favor of perfecting some kind teleporter to get guests all the way out to the Legoland Florida site.
(8/11/11) The local news has a brief update on the giant Orlando Eye giant wheel project that is slated to replace the Mercado on I-Drive. The plans shown also show off a Madame Tussauds was museum as well as a SeaLife Aquarium as rumored. The scope of the wheel itself has gotten bigger however, as the wheel is said to now be a bigger version of the London Eye, standing 450 feet tall, which they claim will make it the tallest wheel in the world. This isn't quite right however, as there are currently two other giant wheels out there that are already bigger: Star of Nanchang in China (525 ft) and the Singapore Flyer (541 ft).
(7/25/11) Many have been wondering just what the mystery third Merlin attraction planned for Orlando's I-Walk attraction area. Previously I had heard that a Dungeon attraction may have been in the works, as I think a good classic haunted attraction like this would be great in Orlando, as there currently is really no competition for it. However the latest rumor suggests that instead of a Dungeon, Merlin may opt to make the more perplexing choice of adding a SeaLife Aquarium… within very close proximity to SeaWorld Orlando.
Not the brightest idea in the barrel… especially when one of Merlin's primary shareholders also owns the entire SeaWorld chain as well. Now adding a SeaLife on to Legoland Florida may be a better idea, given the more isolated environement, but on I-Drive, I think I'd rather see a Dungeon myself. (Though honestly, I know they would have their work cut out for them to build a Dungeon in Orlando, as I believe all of the Dungeon attractions in Europe really do design themselves around fantastic local history and legends from the past, which would be hard to do in Orlando.
(3/4/11) Merlin Entertainment confirmed that they are in talks to build a slightly smaller copy of the London Eye giant wheel in Orlando. They are eyeballing the former Mercado location on I-Drive for the Orlando Eye, a 425 foot wheel, just shy of the London Eye's 440 ft height. According to Theme Park Insider, Merlin is being courted by the site's redeveloper to not only bring in the giant wheel, but also add a Madame Tussaud's and another possible indoor attraction into the new retail development plans they have for the property.

2015 - All Aboard Florida: High Speed Orlando/Miami Rail Service - Planning - (6/20/12) All Aboard Florida has begun talks with Orlando International Airport about becoming the first rail system to link up to the busy airport through a new inter modal station facility that could eventually accomidate up to four rail line connections to the airport. Florida's SunRail line also has long term plans to eventually connect to OIA in the future as well. The airport's rail station would also serve as a terminal midpoint for an automated rail to connect the existing Orlando terminal complex with the proposed South Terminal building, whenever they deed it necessary to go ahead with that project.
(3/23/12) In an interesting Florida travel industry development has come to light today with the announcement of a plan to build a privately owned and operated passenger rail service line that would run from Miami to Orlando called All Aboard Florida. The route take advantage of 200 miles of existing tracks that run from Miami to Cocoa Beach, and then built 40 miles of new tracks to run inland from there to Orlando. Long term planning also sees the line expanding to the North to connect to Jacksonville and to the West to connect to Tampa. The $1 billion dollar plan will see thousands of jobs created and hopes to begin service as early as 2014, with the trip expected to take about 3 hours in each direction.
While this will help people move around the area for both business and vacation travel, I'm curious where the end station in Orlando would be located. Will they construct their own depot off by itself or try to link up to someplace more convenient for area travelers, such as the Orlando International Airport? It's something worth keeping an eye on for sure, especially as increasing gas prices show no sign of stopping.
2016 - Skyscraper at the SKYPLEX - Confirmed - (6/6/14) Skyscraper Skyplex was officially announced on Thursday morning, and will indeed be located just about where I said it would off the North/East corner of the I-Drive and Sand Lake intersection. Officially the name will be "The Skyscraper at SKYPLEX", with the Skyscraper as the coaster and the SKYPLEX as the entire complex, who is being created by the owners of the soon to open Mango's Tropical Café Orlando and the existing Mango's Tropical Café South Beach. The entire site is 12 acres, after the Wallacks managed to purchase five contiguous sites to merge together for the SKYPLEX, including 300 feet along I-Drive itself.


The obvious lure of the $200 million SKYPLEX will be the project's massive 570 foot tall tower, home to the Skyscraper roller coaster, the world's first PolerCoaster from US Thrill Rides. This will be the world's tallest roller coaster, without a doubt, that will feature some interesting inversions way up in the sky, as well as a run around the rest of the SKYPLEX near the bottom, running out to I-Drive and back to the tower at the end.
Those who want the view without the thrills can ride the glass elevator up to the observation floor, 535 feet in the air, where you will be able to look down upon the nearby 425 foot Orlando Eye observation wheel from both the observation deck, as well as the restaurant at the top of the tower.
They aren't planning on breaking ground on the property until early 2015, with the hope of still being able to open in 2016. This seems a bit ambitious to me, but we'll have to wait and see what happens. For all the official information, you can also visit the official SKYPLEX website.

(6/2/14) I think I've figured out the site for the Skyscraper Skyplex, on the north end side of Sand Lake just east of International Drive, straddling I-Drive on one side and Canada Ave on the other, taking up what is now mostly a vacant lot behind the 7-11 and Burger King just to the north of Perkins. And Perkins is the key… because if you look at this one piece of concept art for the Skyplex, that building with the distinctive roof in the lower right corner of the picture is the Perkins restaurant at the corner of I-Drive and Sand Lake. While the exact position isn't quite as clear, it looks like it could possibly replace the 7-11, Burger King and even the tourist T-Shirt buildings with structures of it's own to serve as an entry portal to the complex, as you can see the iconic IHOP roof just behind the new building following by the Tilted Kilt building. The multi-level parking structure behind the Skyplex appears as if it will border up next to the World Bowling Center / Dowdy Pavilion that will sit just to the north of it.
(5/31/14) I've suspected as much, but the local news has uncovered evidence suggesting that the long awaited PolerCoaster project is headed to Orlando's own Orange County. According to the report, the developer of the Mango's Tropical Cafe project on I-Drive is also behind the PolerCoaster. While the Mango's construction site is replacing the former TGIFridays restaurant area on I-Drive, just south of Sand Lake, it seems they have also purchased the Walgreens site on the corner to use for parking, though they also own another nearby site which was originally intended host a multi-level parking garage instead, which now could be used for the PolerCoaster.
So is this the PolerCoaster? Screamscape's own research has been doing some digging as well, which has long indicated that the attraction's only chance for success would see it logically located somewhere in Orlando's tourist district. We've also found a project proposal that may give you a grander idea of the total vision for the complex that would house a project of this size.
In a proposal we have uncovered, they call it the Skyscraper Skyplex. A huge project who's future (and financing) is dependant upon the money of wealthy foreigners seeking to gain US Visas through a major investment (either $500,000 or $1 million) into a large project via the VISA EB5 program.
According to this proposal the Skyscraper Skyplex would feature a numbrer of attractions on the ground, ranging from indoor go-karts, adult party rooms, bars, billiards, game arcades, simulators, etc broken up into Family Game areas and Adult Game areas along with a large food court area and the Apex Sports Bar.
Towering over it all however is the 530+ foot tower structure that will feature the Skyplex Restaurant at the top, a fine dining experience which you will access via the area's tallest glass elevator ride. After the kitchen closes, a DJ will come out and the site will transform into a hip bar / lounge area, where you can enjoy drinks and view the Orlando skyline as the various fireworks shows from the surrounding theme parks in the area go off in the distance. Below the restaurant level will be the Skyplex Observation deck, 534 feet high, so you can admire the view without venturing into the restaurant… for the cost of admission of course.
Wrapped around the tower itself is the Skyscraper… their name for the PolarCoaster. As the world's tallest roller coaster, they say that no trip to Orlando will be complete without a ride on the Skyscraper which will rise 500 foot into the sky before you begin your wild ride back down to earth. Cameras will be mounted inside each car so you can buy the video of your experience to share online with your friends.
Connected to it all with be a 1584-space multi-level parking structure which will offer both self parking and valet options, which will provide direct access right into the Skyscraper Skyplex. They are also designing the roof of this garage structure with the ability to be rented out or used for special events, such as concerts in the sky, convention group gatherings, and more.
(3/6/14) According to the local news, the announcement about Florida's PolerCoaster project is supposed to take place within the next 30 days. Of course, I think we were promised that once before, back at IAAPA in November. Time to play the waiting game again…
(11/20/13 - 9:50am) UPDATED: I have to apologize for an error in this report. While the Poler Coaster is confirmed to be coming to "Florida" it has not yet been confirmed as coming to Orlando. I got my wires crossed with another story and a quiet rumor saying that it was most likely coming to a "Central Florida" location, but as of right now the only thing confirmed is it will be somewhere in Florida.
(11/20/13) IAAPA 2013 is now in full swing and our friends at CoasterCrew on the show floor and shooting video interviews with the major players of the industry as well as being on the hunt for new and interesting creations. A major surprise announcement has been semi-made during an interview with our good friends at S&S and US Thrill Rides who announce that the world's tallest Poler Coaster will be built in Orlando, Florida in the near future as well as another one going into the Lakepoint Sports Complex north of Atlanta, GA. Both of these projects will break ground in 2014.
As for the Florida monster tower project... all they will say is that the deal has been signed and expected the location to be announced with more details in the next two weeks. It will be 520 ft tall and once at the top the El Loco style car will slowly go around the tower showing off the fantastic view before the track inverts the riders upside-down as it enters the first drop into the chaos that will follow. So not only will this be the world's tallest coaster, but it will also feature the highest inversion as well. The construction timeframe is estimated to be about 24 months, so look for it to open in 2016.


???? - Mystery Theme Park / Resort Project on former Lockheed Property - Status Unknown -
(12/14/13) I really don't know if the group of which I'm about to write is involved or not, but I do have to wonder if a couple of artificial shell companies may have some kind of involvement with Orlando's new mystery park/resort project on the former Lockheed property. It was pointed out to me that what almost seems to be a shell company called Information Architects who has no previous history in the amusement sector, has out of the blue purchased all of the assets of another company by the name The Dakota Creative Group, LLC and their plans for an unknown new theme park project (with 5 custom ride concepts) resort hotels, retail opportunities and an 18-hole golf course. The scope of the project certainly seems to match the size of the Lockheed property filing, but the hole goes much deeper.
For starters I can find almost no information on a "The Dakota Creative Group, LLC", and what little information that is out there indicates that the company was only 1 month old before selling off all their assets to Information Architects. A single month hardly seems like enough time to come up with an entire resort project of this scope. Meanwhile information on Information Architects doesn't reveal much more, other than that the company has obtained a "High Level Consultant" by the name of "Scotty Roberts" (publisher of Intrepid Magazine, artist and author) to head their first "Destination Theme Park Resort" project. Information Architects also claims to have an Orlando address, but the physical location listed (7625 Chapelhill Drive, Orlando, FL 32819) is a residence inside the Sandpointe Townhomes community in the Dr. Phillips area. Googling the list of current company directors show zero amusement industry experience in their past that I can find, instead showing links like insurance settlements, a CPA, real estate dealings and portfolio fund management.
The listed company website (AI.com) only pops up with a plain and non-descriptive homepage with what appears to be a UK based contact number rather than an US contact. A "Whois" record pull of the website database shows that all real world information about the owners is hidden by registering for the domain through an Arizona based proxy company. Googling the UK phone number on the AI.com site comes up with hits as the contact for other equally non-descriptive websites like DAR.com and FSP.COM amongst others. AI's corporate past goes back to the 90's, but under other names such as Gem Technologies and Alydaar Software Corp., who have an interesting history of business outside of the amusement sector.
Gem was a software company in Connecticut working with the department of defense to standardize computer languages before the program was scrapped and Gem filed bankruptcy in late 1992. The founder started again with Alydaar offering similar services, moved the company to Charlotte in '94 under the name Daar Inc. The company hit it big briefly years later as part of the Y2K technology scramble. The post Y2K world wasn't kind to them as business dried up and by 2002 had changed it's name to Information Architects, and the founder (Robert Gruder, later involved in the stun gun industry) parted ways with the company which no longer has operations in Florida and is now said to be "managed by a Florida company" where it seems to vanish from the headlines after 2002.
It is fair to say that the company is a shell of it's former self… and appears as if it may simply be just that, a shell company serving only as the name for business transactions while obscuring the identity of the other companies or private parties who are calling the shots.
Keep in mind that as of right now I have no idea if Information Architects is involved at all with the group working on the former Lockheed / Universal property, but there are enough similarities that it is worth keeping them in mind. If any reader happens to know anything more solid about either group, please do fill me in.
(12/11/13) Curious to know more about who owns the former Lockheed property? A few of our readers did a little digging to find out what they could.
"I checked the 2013 Orange County parcel records and that area is owned by Fourth Quarter Properties 129 LLC, with an owner address of 45 Ansley Dr. Newnan, GA. They are a privately held real estate management company, so I guess I haven't really answered the question. If this means anything, the property is called "UCPM-SITE DEVELOPMENT SOUTH END"."
According to another reader, "The owner of the site, is a man named Stan Thomas, he is the head of an investment group called Forth Quarter Properties. This company is on the verge of bankruptcy and owes the state of Florida back taxes for most, if not all of the years since the mid 2000's." They also attached a link from a mid 2012 news story about the tax debt issues at the time.
(12/5/13) Is another park project on the way to Orlando? I haven't heard anything about this myself, but ParkScope reports that a section of Universal's old Lockheed property may be looking to be developed once again with a 300 acre theme park, retail and a 663 room hotel.
If you don't know the history of the property… all of the land in this area was bought by Universal long ago from Lockheed and required some extensive clean-up of Lockheed's waste products that took years to handle. Universal's vision at the time was to build a couple more parks (one big, one small) down in this general area along with several new hotels, a golf course, retail areas and much more. Unfortunately before they could push ahead with the actual construction of any of this, Universal was bought out by Vivendi, who fell upon hard times and proceeded to cut apart and sell off this property in order to make a quick buck before they sold off the entire company to NBC.
From the look of things, this looks to be about the only sections of that property that hasn't been redeveloped as something else already, but is this a sign of a new project or just an echo of old plans coming to light once again? From the look of other documents posted on Orlando United, these are all new and current 2013 documents, which suggests that the owners are trying to get all their ducks in a row as far as the basic zoning use for the property. Who actually OWNS the property now is an entirely new mystery… did this somehow fall back into Universal's hands or there is a new player involved in the marketplace?
If anyone has any leads, please do let me know.

New 2013 Attractions Now Open in the Orlando Area -
Chocolate Kingdom - A new mini attraction in Kissimmee, open from Noon to 8pm, this special chocolate factory will offer tours throughout the day ($15 adults, $12 children). (LINK)
Hard Knocks: Pointe Orlando - An indoor urban themed laser combat arena offering over 70 different combat mission modes and weapons based on real world hardware. (LINK)
Kennedy Space Center / Space Shuttle Display / Angry Birds Space Encounter - View the Space Shuttle Atlantis in an interactive display area with more than 60 interactive exhibits about the entire shuttle program, mixed in with the existing displays of the Apollo/Saturn V rocket, Shuttle Launch Experience ride, and tours of the complex.
The 4,485-square-foot Angry Birds Space Encounter, which is included in regular Visitor Complex admission, brings to life the space adventures of the Angry Birds as they follow their kidnapped eggs into an inter-galactic wormhole, come face-to-face with Space Pigs and gear up with heroic superpowers. Visitors encounter six interactive stations designed to engage and immerse guests in a new dimension of Angry Birds Space (LINK)
Kings Bowl Orlando - On International Drive near Charley's Steakhouse and Ripley's Believe It Or Not, featuring 22 lanes and a full service restaurant and bar, ice cream shop, pool tables, and more. 21+ Only after 6pm. (LINK)

???? - AcquaSol - Planning - (3/11/13) The local news reports that new plans are being made for the I-Drive area to build a new and unique attraction featuring snow skiing and snow tubing to Orlando's I-Drive. According to plans uncovered by the local Fox news, the attraction will also include rock climbing, nature trails, a stationary surf wave, a white-water rafting course, kayaking, canoeing, zip lines and more on a 60 acre piece of property. They are calling it AcquaSol and the plans also include a pair of 150-room hotels on the site.
Now where will this be located? They are pitching this to be placed on the same piece of property once eyeballed as the location for the proposed "Orlando Thrill Park" in the wooded area that sits between the homes of Tangleo Park and the Festival Bay mall. You can see the plans filed yourself here.