ORLANDO ATTRACTIONS
A News page for the Orlando's areas other Minor Attractions and Resort properties

---- THE LATEST BUZZ ----
(5/6/13) A new haunt is coming to Orlando in a familiar location…. Old Town. The Haunted Grimm House, the last remaining year-round haunt in Orlando, quietly closed down earlier this year but was bought by a new haunt company (MORE...)
(4/29/13) Crews have begun a two-day long process needed to unwrap the Atlantis orbiter from the protective shrink wrapping (MORE...)
(4/29/13) Is the Fantasy of Flight attraction located along I-4 about half way between Orlando and Tampa falling on hard times? (MORE...)
(4/23/13) Curious about the history of Orlando's Pirates Dinner Theater? I never knew it started out life as a fake movie studio attraction (MORE...)
Central Florida News - (4/29/13) Is the Fantasy of Flight attraction located along I-4 about half way between Orlando and Tampa falling on hard times? According to the local news the attraction has announced a cutback in hours of operation from 7-days a week to now only operating 4-days a week (Thursday-Sunday). The schedule change will see a cutback in the number of staff employed at the park and anonymous sources also reported to the paper that 10 upper level jobs have already been eliminated including the GM and Senior Operations Manager. Fantasy of Flight is considered to be the world's largest private collection of vintage aircraft, including many models from World War II.
(4/23/13) Curious about the history of Orlando's Pirates Dinner Theater? I never knew it started out life as a fake movie studio attraction with a dining finale scene, which eventually was reworked and converted into today's Pirates Dinner Theater. Check out an article about the odd history of the attraction, development over the years and a not-so-good review of their new 3 Musketeers Dinner Show over at ThemeParkUniversity.com.
(4/15/13) The new Kings Bowl Orlando on I-Drive will open today, offering 22 lanes, billiards, Bocce Ball ("we were gladiators Charles…"), two premium bars, rentable party space, more than 60 HDTVs, and much more. Check it out if your near Ripley's Believe It or Not! (NOTE: You must be 21+ to enter after 6pm)
(4/12/13) According to About.com, the new Spongebob Squarepants 4D film from our friends at Super78 will premier at the Nickelodeon Suites Resort in Orlando on April 19th. (One of these days I've got to try staying there with my kids… they would love it.) The new 4D show will feature not only the standard 4D effects you would expect, but also bubbles and aromas as well. The good news is that the 4D theater isn't just for resort guests, but the public can stop by to see it as well.
According to the report the 4D film will open in several other locations later this year including: South Carolina Aquarium in Charleston, Mystic Aquarium in Connecticut as well as the Adventuredome at Circus Circus.
(3/18/13) The Orlando Sentinel reports that the Pirate's Dinner Adventure is expanding and adding a third show to their lineup this month. The new show will be themed to The Three Musketeers and feature sword fighting, romance, comedy and several animal performers. The new show will use the same theater as the current Pirate show and will perform every night expect Mondays.
The current Pirate's Dinner Adventure show will also continue to run nightly in the same theater along with the more adult oriented Treasure Tavern show in the smaller theater running Tuesdays through Saturday nights currently.
(3/15/13) Old Town in Kissimmee is changing up some of their weekly evening events starting in April. The current "Old Town Gone Country" event will move to Sunday nights starting on April 7th, running from 4pm to 11pm. A new event, the Thursday Night Bike Cruise will begin on April 4th and run from 7pm to 11pm. On Friday nights they will hold The All American Muscle Car Cruise and followed by the Classic Car's Saturday Night Cruise event.
(2/13/13) The Orlando Sentinel reports that another high end bowling alley / restaurant concept is coming to I-Drive which will be called called Kings Bowl Orlando. The article says that it will be ready to open in April at 8255 S. International Drive which would place it in the same complex as Charley's Steakhouse.
In addition to 22 lanes of bowling, Kings Bowl Orlando will offer a full service restaurant and bar, an ice cream shop, pool tables, shuffleboard and 60 big screen TVs. After 6pm the site will become an Adult's Only experience for those 21 and up.
(12/19/12) The Vans Skatepark at Festival Bay that closed back in Janaury 2012 will soon reopen. A new group is coming in to take over and will reopen it as Radbourne Skatepark at Festival Bay in March 2013. They report that the attraction will be reinvented and improved to be even better than it was before.
(12/11/12) As you can see in the latest photos posted to OrlandoParksNews, the former Dixie Stampede building is now nothing more than a pile of dirt.
(12/5/12) Want to see something funny? How about a bunch of semi-naked people in bathing suits taking a very VERY chilly trip through ICE! at Gaylord Palms? Make the jump over to Behind the Thrills for a peek at a special charity Polar Bear Plunge event at ICE, featuring photos of the action, including some folks dressed in partial costumes. There is just something hilarious about a topless Batman, still wearing the cape and cowl along with a utility belt, bat-gloves and what appears to be batman themed trunks.
(11/30/12) Information from the city of Orlando regarding a planned new Indoor Go Kart attraction one block back from the northern section of I-Drive can be found here. Looks like someone wants to renovate an old warehouse building just outside the Tanglo Park neighborhood, across the street from the Sonic on I-Drive. The ironic thing is that this site is across the opposite corner from the property once proposed for the Orlando Thrill Park.
(10/19/12) The city of Orlando has approved an $8 million plan to try and improve traffic flow on the north portion of International Drive, stretching from the Universal Blvd up to Oak Ridge. Improvements will see dedicated right turn lanes added, a dedicated lane just for buses, improvements to the traffic light system to coordinate things for better traffic flow, crosswalks and more. While the $8 million plan's improvements to I-Drive are greatly needed, as a former resident, they seem to be missing the mark, as it was the corridor between Wet 'n Wild and Sand Lake that needs the most help and gets the most congested in my opinion. In the meantime, look for this northern section of I-Drive to really turn into a mess during construction until the project is finished sometime in 2014.
2013 - Kennedy Space Center / Space Shuttle Display / Angry Birds Space Encounter -
(4/29/13) Crews have begun a two-day long process needed to unwrap th
e Atlantis orbiter from the protective shrink wrapping it has been encased in during the construction of the new Space Shuttle Atlantis exhibit venue. As you will quickly see this is indeed the real deal and not a recreation, as Atlantis does bare the scars and all the wear and tear markings from its 33 missions.
(3/28/13) A review and a ton of pictures from the new Angry Birds Space Encounter attraction at the Kennedy Space Center have been posted to Theme Park Review this week. Looks like fun, I really need to get out to see KSC when they open the new Atlantis Space Shuttle exhibit in a new months. KSC has a nifty webcam placed on the inside so you can see how things are progressing inside with Atlantis wrapped up while the work goes on all around it.
(3/23/13) Kennedy Space Center opened their new Angry Birds Space Encounter attraction on Friday, the first attraction in the US to be themed to Rovio's hit Angry Birds videogame series. "Angry Birds Space Encounter is both a fun and educational experience," said Bill Moore, chief operating officer of Kennedy Space Center Visitor Complex for Delaware North Companies Parks & Resorts, which operates the popular destination on Florida's Space Coast for NASA.
"Concepts of human space exploration are incorporated into Angry Birds Space Encounter, reflecting Kennedy Space Center Visitor Complex's ongoing mission to encourage young people in the STEM (science, technology, engineering and mathematics) fields of study. Kids will love interacting with their favorite Angry Birds Space characters, while parents will appreciate that their children are enjoying the learning experience," Moore said.
The 4,485-square-foot Angry Birds Space Encounter, which is included in regular Visitor Complex admission, brings to life the space adventures of the Angry Birds as they follow their kidnapped eggs into an inter-galactic wormhole, come face-to-face with Space Pigs and gear up with heroic superpowers. Visitors encounter six interactive stations designed to engage and immerse guests in a new dimension of Angry Birds Space:
Create Your Own Angry Bird – Red, green, blue or purple – Guests create their own Angry Bird by choosing from an array of body styles and accessories. When the bird is complete, guests can print their bird as a keepsake.
Eggsteroids Slingshot – Ready, set, squawk! Guests take their best shot – slingshot, that is – at King Pig and Corporal Pig, competing with fellow players using mini Angry Birds launched in a slingshot to zap the Space Pigs.
Cold Cuts Tile Puzzle – Guests line up a universe of planets and Angry Birds to solve sliding puzzles, with three levels of difficulty, featuring images of Super Red, Ice Bird, The Incredible Terence and Space King, Pig in a Bubble.
Danger Zone – Proceed with caution! The Danger Zone features a mirrored labyrinth challenge to find the hidden Angry Birds. Guests discover surprises along the way.
Red Planet Lazer Challenge – The Angry Birds need help finding their prized golden eggs! Guests journey to the surface of the Red Planet to search for the mythical eggs but need to watch out for lazer beams that create obstacles along the course, making the mission more difficult.
Angry Birds Game Zone – Guests can play the actual Angry Birds Space game in a tournament against fellow guests, mastering selected levels and discovering little known hints to zap the pigs.
(3/4/13) ThemeParkReview went out to Kennedy Space Center to check out the launch of the SpaceX Dragon on Friday and also took a construction tour of the new Space Shuttle Atlantis display attraction. Check it out!
(2/8/13) In addition to the new Space Shuttle Atlantis attraction opening in 2013, Kennedy Space Center has also partnered with Rovio Entertainment to create Angry Birds Space Encounter, the first interactive Angry Birds themed attraction in the US.
KSC has also extended the run of "Up-Close Tours" into previously off-limits areas. Tours of the Vehicle Assembly Building (VAB) will continue through 2013 while tours into Launch Control Center and the Launch Pad itself will continue through to at least March 31st.

Speaking of the launch pad, they have confirmed a number launch dates for 2013:
March 1– Falcon 9/SpaceX CRS2 delivery mission to the International Space Station
March 14 – Atlas V/Space Based Infrared System Geosynchronous satellite
March – Delta 4/Wideband Global SATCOM spacecraft
May – Atlas V/GPS 2F-4 navigation satellite
June – Delta 4/Wideband Global SATCOM spacecraft
June – Falcon 9/SpaceX SES 8 communications satellite
July – Atlas V/Mobile User Objective System satellite
August – Falcon 9/SpaceX Orbcomm communications satellites
September – Atlas V/Advanced Extremely High Frequency satellite
September 30 – Falcon 9/SpaceX Third operational delivery mission to ISS
November 18 – Atlas V/Mars Atmosphere and Volatile Evolution mission
(1/31/13) The Ken
nedy Space Center sent out a preview image showing off the Space Shuttle Atlantis set in place inside it's new home. The new attraction wont be ready to open to the public until Summer 2013 however.
(12/31/12) Kennedy Space Center opened their new $16 million entrance complex the other day. The local news was on hand to check it out and shot some great video. An impressive fountain structure was added, planet themed ticket booths, a new gift shop and a new Mercury Atlas rocket. This also gets the KSC ready for the opening of their new dedicated exhibit to the retired Space Shuttle Atlantis which will open in July 2013.
It is also worth mentioning that the run of special behind-the-scenes access tours to areas of KSC that have been off limited to the general public for decades has been extended into 2013. The KSC Up-Close Tour Series will take you into the Vehicle Assembly Building (VAB), Launch Control Center (LCC) and the Launch Pad itself will continue through to at least March 31st, 2013.



(11/5/12) For a very limited time, November 3-11, guests to Kennedy Space Center will have the opportunity to the Space Shuttle Atlantis inside its new home, ahead of the July 2013 opening date. According to KSC, "Construction will pause on weekends and weekday afternoons to allow visitors to have an up-close and personal look at Atlantis. A Kennedy Space Center Visitor Complex tour guide will escort guests through the construction zone, provide information about the orbiter's new home, and allow guests to take pictures and pose within the secured area."
These special Sneak-a-Peek tours of Atlantis will be offered:
Nov. 3 to 4 – 9am to 6pm
Nov. 5 to 11 – 2pm to 5pm
After this Atlantis will be raised 36 feet off the ground and set into a dynamic viewing position at about a 43º angle, with the payload bay doors open and robotic arm extended. The final walls will be installed and building sealed up by mid-December and you wont be able to see it until July 2013 when the attraction opens.
Speaking of which, the new Atlantis attraction will feature more than 60 interactive exhibits about the entire shuttle program, mixed in with the existing displays of the Apollo/Saturn V rocket, Shuttle Launch Experience ride, and tours of the complex. At the entrance to the new Atlantis exhibit, guests will see a full-scale replica of the external fuel tank and solid rocket boosters that were used to launch the shuttle into space, giving everyone a true sense of scale of how big it all was.
(9/18/12) The local news reports that your next visit to the Kennedy Space Center will include a $10 parking fee, much like your visit to the local theme parks, which was put into effect not long ago.
(9/7/12) The massive building under construction at the Kennedy Space Center that will serve as the future home of the Atlantis space shuttle exhibit celebrated the topping out of the structure. The new display attraction for Atlantis is expected to be open by Summer 2013.
(1/19/12) Concept art of the new Space Shuttle Atlantis exhibit at KSC can be found at the Orlando Sentinel.
(4/16/11) I've heard a few more details about what Kennedy Space Center has planned for their new Orbiter display which is planned to open in July 2013. The Atlantis itself would be placed in a 70,000 sq. ft. building that will stand about 100 feet tall. Standing over 200 feet tall in front (serving as the front door) will be the stacked External Tank / Solid Rocket Booster assembly. There will be an extensive pre-show experience to go through before you come to the Atlantis itself which will be put on display, to be viewed as if it was floating in space, tilted as an extreme angle with the bay doors open.
Look for all this to begun construction within the year near the current 4-D Shuttle Launch Experience attraction. More as we get it.
(4/13/11) The new homes for the soon to be retired space shuttle fleet have been selected, and as expected, Kennedy Space Center was selected as a home to Atlantis, the very last shuttle scheduled to make a final launch on June 28th.
According to the report on CNN, the other shuttles will go to: California Science Center in Los Angeles will get Endeavour, the Smithsonian will get Discovery and the Intrepid Sea, Air & Space Museum in New York will get the Enterprise prototype shuttle.
(4/7/11) The Kennedy Space Center has pulled back the curtain a little more, talking a bit more about what they have planned for the proposed display they want to build around one of the retired NASA Space Shuttles. If they get one of the final shuttles that is… Discovery is pretty much a lock for the Smithsonian, which leaves a lot of site bidding on Atlantis and Endeavor. The official announcement about the sites where the remaining two will retire will take place on April 12th, the 30th anniversary of the first Shuttle flight. And honestly… what site is better to become home to one of the shuttles than KSC?
(12/17/10) Kennedy Space Center is promising to add a $100 million exhibit to the site if NASA were to award one of the retired space shuttle orbiters to the attraction. The shuttle would be put on display in a 64,000 sqft interactive exhibit space, telling the story of the Space Shuttles like no other site really can.

2013 - Chocolate Kingdom - Now Open - (3/4/13) Choco-holics… rejoice! Screamscape sent Melissa, a local area friend of ours who is also a kick-ass cake maker (see her XO Cakes page on Facebook here) on a tour of Chocolate Kingdom for Screamscape. Special thanks to Melissa and check out her review and pictures below.

When I walked in to Cho

colate Kingdom I was greeted with smells and songs of chocolate. The employees are very friendly and welcoming as I looked at all the chocolate creations and items for sale. A professional chocolate tour guide led the group through the history of chocolate along with a cute story of a Prince trying to impress the Princess of the Chocolate kingdom.
We started out watching a video of the Prince and his sidekick, a dragon, and the story of their quest to make the Princess a gift of chocolate. The video then went into the history of chocolate, where the quality became poor and somewhat boring. I feel this part could be cut as we next moved into a room to learn more about the history of chocolate which had the same information that was on the video. However, this was fun! We were able to see props and real cocoa beans. As we moved along we had the option to taste the cocoa bean and the first chocolate drink. The tour guide was fun and interactive, not just saying facts and moving along. She really knew her chocolate history.
The next step was a fun game for the kids and the kids at heart before we went into the chocolate factory. The tour guide was able to explain how the cocoa beans were harvested and distributed to the factories and made into chocolate. There were machines on display for each step, although we didn't see them in action at this time of day. She did mention that the machines on display were actual are working machines for the factory.
At the end of the tour we were given three chocolates to sample. Upon leaving the factory area, we were given the option to either proceed to the gift shop or to make our own chocolate bar with 3 fillings for $5.00. We decided on bacon, caramel and rice crispy cereal. It was great!
While the tour lasted just over an hour, it felt a little long. Again, if they were to cut the redundant video segment about the history of chocolate, I think it would be perfect. As time goes by, they will be adding more to the chocolate kingdom that is on display. I plan to return with my family in a few months.
(2/8/13) A new mini attraction has opened in Kissimmee called Chocolate Kingdom. Open from Noon to 8pm, this special chocolate factory will offer tours throughout the day ($15 adults, $12 children). Your guided tour will take you through the attraction where they will meet up with a prince and his dragon sidekick as they try to find the perfect gift for Princess Chocolina. Chocolate Kingdom is located near Fun Spot and Old Town at 5720 W. Irlo Bronson Memorial Highway. If you visit, please do write in to tell us about your experience.

2013 - Panther Springs at Gatorland - (3/11/13) Gatorland will open a new Panther exhibit this April according to the Orlando Sentinel. The 2,000 sqft. habitat will be called Panther Springs and feature a waterfall, climbing area and "napping ledges".
2013 - Legends Dark Amusements - (5/6/13) A new haunt is coming to Orlando in a familiar location…. Old Town. The Haunted Grimm House, the last remaining year-round haunt in Orlando, quietly closed down earlier this year but was bought by a new haunt company and is currently being given a huge overhaul to reopen this summer.
The new name is "Legends Dark Amusements" and they already have an official Facebook page up and running with a fun tagline, "Old Town. New Fear." The new attraction will feature the "Legends, A Haunting at Old Town" haunt of course, but also Legends Ghost of Old Town & Haunted History Tour and The Stuff of Legends Gift Shop. Look for it to open sometime between June and July if all goes well.
From what I've been told, the new haunt will include several new amazing animatronic effects that are being installed. There is also an interesting link to the show Making Monsters on the Travel Channel. I've been told that the group is involved in making some of the new animatronics for Legends.
???? - Orlando Eye / Madame Tussauds / I-Drive Live / I-Shops - (3/14/13) It may have taken a few years, but there are finally signs of early progress and construction over at the I-Drive Live area. New pictures have been posted to OrlandoParksNews.
(1/31/13) More renderings of the night club with the pool designed for I-Drive Live (they should call it I-Dive) can be found at the WFTV website.
(1/24/13) OrlandoParksNews takes a look at some new information about the I-Drive Live project and permits, showing off all kinds of new artwork and plan images submitted for approval. Looks like the Madame Tussauds and SeaLife attractions will use the same building as the Orlando Eye terminal building.
(1/14/13) The local news reports that the I-Drive Live complex replacing the Mercado will also include a Las Vegas style nightclub with a pool, according to the latest plans. While the project is behind schedule, they expect to begin vertical construction in February. Unicorp says that they expect half of the project to be ready to open by early 2014 and the remainder to be ready by the end of 2014. I think it's safe to say that the Orlando Eye giant wheel will be part of the later half.
(11/16/12) New concept art showing off the I-Drive Live layout and some attractions can be found over at Attractions Magazine.
(10/24/12) Unicorp has signed deals to bring a plethora of n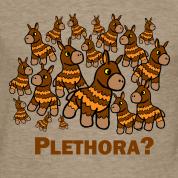 ew restaurants to their I-Drive Live and I-Shops developments. The list includes: Red Robin, Cooper's Hawk Winery, Chuy's Tex-Mex restaurant, Outback Steakhouse, Carrabba's Italian Grill, Buffalo Wild Wings and a new concept called Seafood Republic. (I've got to question the Buffalo Wild Wings idea myself, as there already is an existing BWW just north of Sand Lake, unless they are planning on moving into more spacious digs at the new site.) King's Bowl, a combo bowling/dining concept will also be coming to the space vacated by the former Gooding's supermarket at I-Drive Live.
(10/23/12) In an interesting development, Unicorp sold off six of their various retail centers (most in Central Florida) to Excel Trust Inc. in exchange for a cool $263 million. According to a statement from Unicorp, the sale of the properties will allow them to focus more on their new development projects, including the $100 million I-Shops and $200 million I-Drive Live projects in Orlando.
(9/13/12) Good news for I-Drive Live this week as the developers got the final go-ahead to begin work after they were willing to drop the plan of having a huge logo in the center of the Orlando Eye giant wheel. With construction cleared to start as soon as possible, expect to see the complex open about 24 months later.
(8/10/12) The local news reports that the I-Drive Live project has hit a roadblock after county commissioners delayed a vote on the final project plans. The issue it seems has something to do with "signs and lighting" on the attraction buildings as well as the Orlando Eye giant wheel.
(6/21/12) According to one source, we should see construction kick off on both I-Drive Live and the I-Shops projects sometime in the next few months. According to another, construction is said to begin in full force before the end of July. Our sources tell us the latest construction timetables have the opening for the first sections of I-Drive Live between Fall 2013 and Spring 2014, though the planned attractions will not be ready until at least Spring 2014.
(6/20/12) Anyone know what's going on with the I-Drive Live project? I'm told that construction has never started and it really should have kicked off by now, so either it has been delayed, or something has gone wrong. One possible rumor floating about claims that contract talks between Merlin Entertainment and the property developer who was also working on the I-Shops development nearby, may have broken down. This could cause problem as Merlin's attractions (the Orlando Eye Giant Wheel, Madame Tussauds and Sea Life Aquarium) were really to serve as the major anchors for the I-Drive Live project. Anyone know a bit more about what may be going on, or is the developer focusing more on opening the I-Shops section before I-Drive Live?
(4/10/12) The Orlando Sentinel has posted details on what is planned to be part of a redevelopment of a section of property at the corner of International Drive and Sand Lake Road. The "I-Shops" project will renovate the existing Wyndham hotel, upgrading sections and demolishing others, to make room for dining and retail additions to the 42-acre property. The first signed tenants so far will be a Chuy's Tex Mex restaurant, a Red Robin Gourmet Burgers and a BJ's Restaurant & Brewhouse.
This is also the same group behind the planned I-Drive Live complex which will feature a Giant Wheel, Madame Tussauds Wax Museum and Sea Life Aquarium on nearby property to the I-Shops complex. They also claimed to have signed a lease with Kings Bowling to anchor a new development at the "Gooding's Plaza" section, which lies in between the two bigger developments. So from the sound of it, by 2013 or so, that entire section of International Drive may be completely redeveloped.
(8/23/11) BlooLoop reports that the Orlando Eye project has come to terms with Universal and will change the entire overall project name from the objectionable "I-Walk Orlando" to "I-Drive Live". The article also confirms that Merlin will run the Orlando Eye giant wheel as well as a Madame Tussauds and SeaLife Aquarium attraction. Other projects, restaurants, stores and even other attractions may also come to I-Drive Orlando, but not from Merlin. (Personally, I think Merlin may want to rethink the SeaLife Aquarium project in favor of perfecting some kind teleporter to get guests all the way out to the Legoland Florida site.
(8/11/11) The local news has a brief update on the giant Orlando Eye giant wheel project that is slated to replace the Mercado on I-Drive. The plans shown also show off a Madame Tussauds was museum as well as a SeaLife Aquarium as rumored. The scope of the wheel itself has gotten bigger however, as the wheel is said to now be a bigger version of the London Eye, standing 450 feet tall, which they claim will make it the tallest wheel in the world. This isn't quite right however, as there are currently two other giant wheels out there that are already bigger: Star of Nanchang in China (525 ft) and the Singapore Flyer (541 ft).
(7/25/11) Many have been wondering just what the mystery third Merlin attraction planned for Orlando's I-Walk attraction area. Previously I had heard that a Dungeon attraction may have been in the works, as I think a good classic haunted attraction like this would be great in Orlando, as there currently is really no competition for it. However the latest rumor suggests that instead of a Dungeon, Merlin may opt to make the more perplexing choice of adding a SeaLife Aquarium… within very close proximity to SeaWorld Orlando.
Not the brightest idea in the barrel… especially when one of Merlin's primary shareholders also owns the entire SeaWorld chain as well. Now adding a SeaLife on to Legoland Florida may be a better idea, given the more isolated environement, but on I-Drive, I think I'd rather see a Dungeon myself. (Though honestly, I know they would have their work cut out for them to build a Dungeon in Orlando, as I believe all of the Dungeon attractions in Europe really do design themselves around fantastic local history and legends from the past, which would be hard to do in Orlando.
(3/4/11) Merlin Entertainment confirmed that they are in talks to build a slightly smaller copy of the London Eye giant wheel in Orlando. They are eyeballing the former Mercado location on I-Drive for the Orlando Eye, a 425 foot wheel, just shy of the London Eye's 440 ft height. According to Theme Park Insider, Merlin is being courted by the site's redeveloper to not only bring in the giant wheel, but also add a Madame Tussaud's and another possible indoor attraction into the new retail development plans they have for the property.
2015 - All Aboard Florida: High Speed Orlando/Miami Rail Service - Planning - (6/20/12) All Aboard Florida has begun talks with Orlando International Airport about becoming the first rail system to link up to the busy airport through a new inter modal station facility that could eventually accomidate up to four rail line connections to the airport. Florida's SunRail line also has long term plans to eventually connect to OIA in the future as well. The airport's rail station would also serve as a terminal midpoint for an automated rail to connect the existing Orlando terminal complex with the proposed South Terminal building, whenever they deed it necessary to go ahead with that project.
(3/23/12) In an interesting Florida travel industry development has come to light today with the announcement of a plan to build a privately owned and operated passenger rail service line that would run from Miami to Orlando called All Aboard Florida. The route take advantage of 200 miles of existing tracks that run from Miami to Cocoa Beach, and then built 40 miles of new tracks to run inland from there to Orlando. Long term planning also sees the line expanding to the North to connect to Jacksonville and to the West to connect to Tampa. The $1 billion dollar plan will see thousands of jobs created and hopes to begin service as early as 2014, with the trip expected to take about 3 hours in each direction.
While this will help people move around the area for both business and vacation travel, I'm curious where the end station in Orlando would be located. Will they construct their own depot off by itself or try to link up to someplace more convenient for area travelers, such as the Orlando International Airport? It's something worth keeping an eye on for sure, especially as increasing gas prices show no sign of stopping.
???? - AcquaSol - Planning - (3/11/13) The local news reports that new plans are being made for the I-Drive area to build a new and unique attraction featuring snow skiing and snow tubing to Orlando's I-Drive. According to plans uncovered by the local Fox news, the attraction will also include rock climbing, nature trails, a stationary surf wave, a white-water rafting course, kayaking, canoeing, zip lines and more on a 60 acre piece of property. They are calling it AcquaSol and the plans also include a pair of 150-room hotels on the site.
Now where will this be located? They are pitching this to be placed on the same piece of property once eyeballed as the location for the proposed "Orlando Thrill Park" in the wooded area that sits between the homes of Tangleo Park and the Festival Bay mall. You can see the plans filed yourself here.