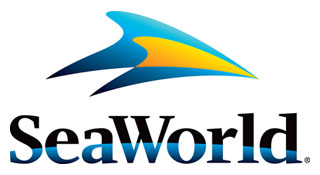 SeaWorld California
& Aquatica California
San Diego, CA
SeaWorld Parks & Entertainment
Park News - (1/13/21) SeaWorld San Diego has announced that on Fridays, Saturdays and Sundays starting with a preview this weekend through to Feb. 14, 2021 the park will put on a new drive-thru experience called "Sesame Street Parade of Lights". From the safety of your car you'll drive though the park past thousands of light displays and Sesame Street characters physically distanced on parade floats. Visit the official website for details on how you can visit.

(1/11/21) SeaWorld San Diego May Be Pushing Ahead With Next Roller Coaster Project (MORE...)

(12/8/20) It has been confirmed that SeaWorld San Diego will be closed for at least the next three weeks due to new COVID-19 restrictions in the face of rising infection rates in the region.




(11/18/20) As part of the latest COVID-19 regulations and updates this week SeaWorld San Diego had to close their indoor aquarium exhibits once again. The park's outdoor exhibits and outdoor stadium shows are still allowed to be open however.

(11/16/20) SeaWorld's Christmas Celebration kicked off on Saturday (Nov 13, 2020) and will continue on select dates through to Jan. 4, 2021.
"SeaWorld's fan-favorite Christmas Celebration is back this year with an ocean of holiday cheer across more than 100 acres of outdoor space decked with sparkling lights, decorations,
holiday festivities, and an earlier start than ever before! SeaWorld is open as an accredited zoo with limited capacity and enhanced health and safety measures. From sea lions, dolphins, penguins and sea otters, to Santa Claus himself, SeaWorld's premier Christmas event kicks off November 13 and runs on select dates through January 4, 2021.
SeaWorld is ready to ring in the holidays! Treetops will glisten with twinkling lights at the Sesame Street Christmas Village where families can enjoy physically-distanced photo opportunities with everyone's favorite furry friends. The ALL-NEW Santa Presents: Christmas Animals Around the World outdoor presentation features live animals (including camels and reindeer), representing how the holidays are celebrated in different parts of the world."
Visit the official website for all the details on what else is new this year and how you can make reservations.

(10/1/20) SeaWorld San Diego has launched their new 2021 Fun Card promotion. Guests who visit the park starting today for the price of a single day admission qualify for a 2021 Fun Card that provides for unlimited free visits to the park for the rest of 2020 and all of 2021. Of course this means all the rides on the new Emperor coaster you could want once it opens in 2021. For more information about the 2021 Fun Card program, click here.

(8/25/20) SeaWorld San Diego has confirmed that the park will reopen on August 28, 2020. The park will also reopen along with a special event that they are calling Zoo Days: Bayside BBQ and Brews. This will be a limited time food and beverage experience that features BBQ and "beer-infused menus paired with San Diego's BEST craft brews!" The special event is a ticketed event and reservations are required to visit the park. Look for the Bayside BBQ and Brews event to take place Fridays through Sundays from August 28 through to Sept. 27, 2020 and follow the link to visit the official website for more information about buying your tickets.
Keep in mind that the park's new operation schedule is very limited, and is actually only open Fridays through Sundays, in addition to Monday Sept. 7th (Labor Day). Otherwise the park will stay closed entirely Monday through Thursdays.



(8/24/20) Good news for SeaWorld San Diego came out this week as the park was given approval by state and local officials to reopen as an animal only attraction. In addition to all rides being closed, the park will also not be able to operate any indoor aquariums or attractions, with operations limited to the park's various outdoor exhibits. SeaWorld has yet to announce an exact date as to when they will reopen, but we're hearing that they are now actively in the process of recalling the staff members they will need to reopen in this limited form.
I'd expect an announcement with a date to come forward probably within the next week or so.

(8/3/20) SeaWorld San Diego has confirmed that their new Emperor roller coaster will not open until 2021.

(6/14/20) While SeaWorld San Diego would like to open on July 1st, along with other area attractions, so far the park has not confirmed that they will be doing so just yet as they have yet to be given the green light from the government.
There are also questions about when Emperor, the park's new Dive Machine coaster, and when it will be ready to open for guests. While we can't give any new information on that either, the local news has reported an interesting development where the park is now being sued by contractor involved in the building of Emperor over $3.3 million in unpaid work. On top of this the article reports that since April over two dozen various contractors have "filed mechanics liens" against SeaWorld San Diego and nearby Aquatica, all for non payment issues.

(6/2/20) Theme Parks and attractions in San Diego could be the first to reopen in California. According to this news report SeaWorld San Diego, Legoland California, the San Diego Zoo and other area attraction have sent in requests to San Diego County officials to grant them permission to open by July 1, 2020.

(3/28/20) SeaWorld Parks & Entertainment confirmed late yesterday that they would not be reopening their parks on April 1, 2020. They do not state when they they believe they will reopen the parks, but I'd assume they would try to follow the model of the other theme parks in each market. Right now in Florida, the other parks seem poised to stay closed until April 18 or 19th before they determine if the time is right to reopen in about 3 more weeks. In California, Disney and Universal say the same thing, but Cedar Fair, the parent company behind Knott's Berry Farm said they were not planning to reopen until mid-May. Either way, take that for what you will, though I'm sure it will come down to how the conditions are in each region at that time.
On a sad side note, SeaWorld Parks & Entertainment also sent word to 90% of their employees late yesterday afternoon that they were putting "temporary furloughs" into effect for almost all positions. Unlike in many cases where this is done for a "temporary leave", those unfortunately affected by this will also see their heatlhcare benefits also terminated on March 31, 2020, giving everyone just a couple of days to get their affairs in order and pick up any needed prescriptions or refills to get them through these troubling times.
While some say that this is necessary for the employees to be able to file for unemployment benefits, it is a sad reflection of the company that they are doing this while their direct competitors (Disney and Universal) have been very up-front about the fact that they are still paying their team-members and keeping health benefits active through the closure dates that have been announced so far.
You can see a copy of the letter SeaWorld Parks is sending to their staff in the Tweet below, where it also clearly says that this is not a guarantee of future employment, so no one's position is guaranteed once the parks do reopen, though many will be called back into work.
One more side note for anyone interested. While one might assume that the 10% of the work force staying on the books would likely be made up mostly of upper management and animal care staff, apparently this is not entirely accurate. Screamscape has been informed that the staff staying is mostly made up of those with salaried positions, and even full-time hourly animal care and zookeeper staff are being furloughed. To pick up the slack needed to care for the park's animal populations, it seems many salaried staff members with office jobs may be quickly turned into apprentice animal caretakers for the next few weeks.



(3/13/20) SeaWorld Entertainment has announced that the company is now going to close all of their theme parks (SeaWorld, Busch Gardens, Sesame Place, Aquatica, Discovery Cove, etc) starting March 16 through to the end of the month. Click here to find out more or who to contact for specific questions.

(2/28/20) While the numbers for the SeaWorld chain seems very good in the end-year report released, the local news has noted that things may not have been quite so rosey for the San Diego park during the final quarter of 2019. While SeaWorld's report doesn't breakdown the performance of the individual parks, the San Diego Union Tribune reports that the San Diego park was in a bit of a steady decline over the entire year, based on declining monthly payments the park makes to the city. These lease payments include a city's share of revenue from park ticket, food and merchandise sales. They say that there was an 8% drop that took place during the final three months of 2019 when compared to the same time period in 2018.
2020 - Emperor / B&M Dive Machine - (3/30/20) For those dreaming of when you'll get to ride roller coasters again… enjoy this aerial video of Emperor at SeaWorld San Diego, which hopefully will be nearly ready to open once the time is right to reopen the theme parks.




(3/10/20) SeaWorld San Diego ended yesterday with some fantastic news, showing off the park's new Emperor coaster (B&M Dive Machine) making a successful test run! Check it out below.


(2/26/20) SeaWorld San Diego sent out the first detailed look at the Emperor lead coaster car this week along with two other great images showing off various elements of the coaster's layout. They also reported the official stats of the now complete ride, which will feature a 153 foot lift hill before the 143 foot vertical face-first dive, hitting speeds of over 60mph on the 18 passenger trains (3 rows of 6).





(2/23/20) A new construction update from SeaWorld San Diego gives us a look at the progress on the new Emperor coaster. Things are looking good around Emperor and they tell us that the park has updated the timeline to open Emperor from Summer to Spring. If I had to guess, they are probably shooting to open it in April if possible, possibly in time for Spring Break if everyone is lucky.


(2/5/20) SeaWorld San Diego reported that this week they placed the final section of track on to their new Emperor coaster, as well as loading the first train onto the tracks. SeaWorld San Diego was nice enough to send us a video showing off both being lifted into place, so check it out below and enjoy!


(1/20/20) The video is a little jumpy, but you can see the latest construction progress of Emperor at SeaWorld San Diego below.


(1/10/20) A reader sent in two new photos of Emperor under construction at SeaWorld San Diego taken on Thursday.



(12/31/19) I posted this to social media on Christmas day but didn't have time to put it on the site until now… so just another reason to make sure you follow Screamscape on Twitter, Facebook and Instagram. One of our readers caught sight of a truck-load of Emperor track crossing the bridge between Kentucky and Indiana, on a journey to San Diego. If you zoom in you can see that the track is labeled as "D6" style track, which is the style of Dive Machine that Emperor is, using a more typical sized B&M track gauge than what the standard style Dive Machine coasters (Sheikra, Valravn, Griffon and Yukon Striker) use, but with trains that only seat 6-across.


(12/14/19) SeaWorld topped off Emperor yesterday afternoon and the event was caught on video below. For any of my San Diego peeps who aren't familiar with that term, because big coasters are a rarity in San Diego, that means that the highest piece on the coaster (the top of the lift hill in this case) has been installed. (Check out the video from SeaWorld below along with a couple of photos from a local area reader looking at it from nearby locations.)
The event is usually celebrated by the construction crew and park and accompanied by the placement of a small tree or a flag on the top piece for a few days. While the placement of a flag is a newer version of this interesting tradition, the practice of placing a tree on top of a large construction project can be traced back a few thousand years to an ancient Scandinavian rite as a way to appease any forest / tree-dwelling "spirits" that may have been disturbed during the construction process. The tradition has evolved over the centuries in various locations, where sometimes the act is followed by a feast and free beer for the workers.




(12/13/19) A construction update video about SeaWorld's new Emperor coaster can be seen below, giving us a view of the site from all angels as the lift hill is rising into the sky.


(11/28/19) Vertical construction has begun on Emperor at SeaWorld San Diego, with what looks like the maintenance shed framework going up along with one of the massive support pieces for lift hill. Take a look at the site in the video below.


(11/20/19) At long last SeaWorld San Diego has announced the NEW name for their B&M Dive Machine. Introducing "Emperor"... and yes, it is themed after the Penguin. But would you believe there are actually a few other Penguin themed coasters out there in the world? I see at least two in North America and one more in China.
I've also determined that this will be the first B&M "D6" Dive Machine to be built in North America, which unlike previous Dive Machines, these trains will only seat six riders across, and feature a smaller track size than the full size Dive Machines.


(11/18/19) Another picture showing off a new load of B&M track arriving at SeaWorld San Diego can be found in the Twitter post below. Now if someone could just get a nice close-up picture of the track tag on the end of each piece, I'd appreciate it.


(10/27/19) It's a beautiful day for San Diego as the first ever B&M track pieces have arrived in the city at SeaWorld in preperation for the park's new 2020 Dive Machine coaster, which you can see over at Behind the Thrills. Now if only SeaWorld would give us the final name for the coaster, as it seems that they have decided to not use the previously announced 'Mako' name and are still working on finalizing a new name for the coaster.
Previously I had suspected that an early name proposed and then dropped for the Texas park's new coaster, "Abyss", could be re-purposed for the San Diego ride, as it is a perfect sounding name for a Dive Machine, but a quick search of the trademark database no longer shows any kind of record of SeaWorld applying to use the name "Abyss", which I can only assume to mean that the name was met with opposition and denied. (Disney now owns Fox, who owns the rights to the film 'The Abyss', so take that for what you will…)
I also see nothing new in the databased filed by SeaWorld, so for the moment, it seems the name of the new ride is still a mystery.

(9/10/19) One of our readers did a little Drone flying this week and sent in a picture of the current state of the 2020 coaster construction site at SeaWorld San Diego for the B&M Dive Machine formerly known as Mako. Yes… formerly known as, as we previously reported that the park was seriously looking into other names for this mythical coaster, and rightly so. In fact, one rumor going around claims that they are also looking into alternate names for the wooden coaster under construction at SeaWorld San Antonio which was rumored to be named "Abyss".
Hmmm… Abyss… that would make a great name for the San Diego Dive Machine coaster don't you think? Now they just have to come up with a new name for the Texas coaster.

(8/23/19) Congrats to SeaWorld San Diego who reported last week that construction has now officially begun on their new 2020 dive machine coaster, which they are billing as California's tallest, fastest and longest dive coaster. But wait… there is more good news. The coaster may drop the name Mako in favor or something else, which is perhaps the only gripe I had myself about this ride, as the company has already opened a world class Mako coaster in Orlando that is an entirely different style ride experience.
For what will surely be the biggest coaster in the park for years to come, a coaster like this deserves to have a unique name and theme, and now SeaWorld admits that the name is up in the air once again with new options being considered. Good for them, and I look forward to seeing what they come up with, as the chain has long had a history of coming up with some of the most unique sounding coaster names for their parks.

(7/12/19) Good news for SeaWorld San Diego this week, as I'm told that the California Coastal Commission quickly and unanimously approved the park's plans to build the Mako roller coaster for 2020.

(7/1/19) A couple of Instram posts sent my way show off some drawings for the Mako coaster project planned for SeaWorld San Diego. One shows a lift-hill height of 153 feet, while the other shows off a layout drawing of the coaster track along with queue placement.



(6/22/19) Screamscape sources tell us that the California Coastal Commission will meet to discuss SeaWorld San Diego's plans to build the Mako roller coaster on July 10th. This is listed on the agenda as "Coaster Permit Application' #6-19-0010.

(4/26/19) I'm told that the San Diego City Council voted unanimously to approve SeaWorld's new master-plan, which includes the new Mako dive machine coaster project. With the city on-board with the new coaster, the project is said to now only have to get final approval from the California Coastal Commission.

(3/27/19) Sources tell Screamscape that the San Diego Planning Commission voted to approve SeaWorld San Diego's plan to build the Mako roller coaster with a unanimous 7-0 vote. The matter is now headed to the City Council to vote on.

(2/4/19) Based on the layout plans released thus far Coaster-Nation has created an animation showing off what Mako at SeaWorld San Diego could look like when it opens in 2020.


(1/24/19) A reader came across a document with the Mako proposal artwork (added here) which included the official initial layout for the proposed new Dive Machine coaster. It also lists the major elements as: Immelmann, Hammerhead, Barrel Roll and Flat Spin.

(1/7/19) SeaWorld San Diego dropped one hell of a bomb about what they are planning for 2020. They are planning to add a new coaster called Mako, but unlike the Orlando park's Mako, the version planned for San Diego will be a mini B&M Dive Machine coaster standing 153 feet tall and placed very close to the park's Journey To Atlantis ride, with a 143 foot vertical first drop. If approved as planned, it will end up being the Longest, Tallest and Fastest Dive Coaster in all of California… which simply means it will be bigger than Hangtime at Knott's Berry Farm. I would also bet that unlike the sister Dive Machine coasters at the Busch Gardens parks (Sheikra and Griffon) this one won't feature wide trains, but instead will likely be the more cost friendly "D6" design that only seats 6 riders across each row and uses a smaller size track.
2022/2023 - Wild Arctic Replacement / New Launched Coaster - Rumor - (1/11/21) Remember that rumored new coaster that SeaWorld San Diego had in development that would reuse the former Wild Arctic ride building as well as the connected land behind it? At the time we had speculated that it may have a Snowmobile theme to it, and according to one source the coaster is said to still be in development and planning to finish construction sometime in 2022. I don't know if this means they are planning to open in 2022, or finish coaster construction in late 2022 with time to add theming and other elements for a possible 2023 opening. Either way, it sounds like SeaWorld is serious about adding this next coaster to the park very quickly, which is probably a good move as this coaster mixed with the opening of Emperor in 2021 should bring a good number of guests back into the park once they are allowed to fully reopen.

(12/29/19) The local news has confirmed that the last day to ride the Wild Arctic helicopter simulator ride at SeaWorld San Diego will be on January 10th. After that, it will close down so they can begin work clearing it out for a new coaster attraction to open at the park in 2021.
Please note that the animal habitat side of the attraction will remain open and is not going anywhere. The simulator ride started out as a stand-alone submarine themed attraction called "Mission: Bermuda Triangle" opened in 1994. Internally referred to as MBT (which also stood for Motion Based Theater, because at the time the park technically was not supposed to add "rides"), the simulator ride was a copy of a similar attraction that opened two years before at the Orlando park, and was later cloned at the ill-fated SeaWorld Ohio park. Following in the footsteps of the Orlando park, the MBT simulator was reworked into an arctic themed helicopter ride in 1997 that would take guests for a ride to the article and land at a frozen base station, which was presented in real-life as riders exited the ride and walked into the frozen themed Wild Arctic animal habitat.
Since the animal side is staying, it isn't known if the new coaster attraction will attempt the same concept of letting the riders exit through the animal exhibit, or if they might try to reverse the flow of the queue and let coaster riders pass through the animal exhibits while waiting to ride. Of course it is also possible that the new coaster and existing animal exhibit will simply be turned into two entirely separate attraction experiences and not cross over at all,other than to maybe share the same gift shop as an exit point.

(12/12/19) Behind the Thrills is back with a new update about the 2021 proposed coaster project to take over the Wild Arctic attraction building. This includes a layout of the site showing off what appears to be a multi-launch coaster layout that will repurpose at least half of the Wild Arctic simulator attraction to be used as the queue and station for the new coaster project. As previously rumored, it does look like this may be themed as a wild snowmobile ride through a frozen arctic landscape.
While they give their impression of how the layout may go, when I look at the layout, I'm seeing a coaster that could actually travel in the opposite direction from the way they think it will go, but at this point, either could be correct and I don't see any clear markings to indicate the direction of travel yet.
I will say that knowing the building structure as I do, those simulator rooms are very tall and deep, and while I can see them being used for the coaster for sure, I would almost be disappointed if they didn't take the opportunity to use this open vertical space for a fun little 'drop track' effect, much like on Universal's Hagrid coaster in Florida, or on Verbolten at Busch Gardens Williamsburg. And while the coaster track in the layout is only shown using up two of the four simulator bays, I know there is underground access from those bays to the two bays on the other side of the building, which could be used for a maintenance shed for the trains as well, unless SeaWorld is planning on keeping two of the simulator cabins in working condition.
Either way, this should prove to be an exciting and fun ride experience if the layout is even half as fun as Hagrid's was, with lots of twists, turns, acceleration points and fun themed landscaping to enhance the sense of speed.

(8/6/19) Back in March the park confirmed that they were looking to replace their old Wild Arctic simulator attraction with a new arctic themed attraction that would be only be 30 feet tall at most. A few ideas have been floated around since then, but a new update from our friends at Behind the Thrills strikes a chord with me, as they claim the idea is to add a new family coaster to the park that would re-purpose the large attraction building for part of the ride experience as well as extend outwards into the parking lot area beyond for the majority of the high speed ride track.
While they were thinking more along the rides of Premier Rides who just built Electric Eel, I've got an entirely other idea that would also perfectly keep the arctic theme. What if this were to be a Snowmobile themed launched coaster featuring multiple launches through a frigid arctic landscape of ice and snow? Think of this as a frozen themed version of Hagrid's Magical Creatures Motobike Adventure, but with the cars themed to snowmobiles instead of bikes. The idea isn't as crazy as it might sound either, as the popularity of Hagrid's would bring a lot of interest in having this style ride on the west coast, and Intamin did just create a launched Jet Ski themed version for SeaWorld San Antonio called Wave Breaker that opened in 2017. Here is another little known fact, as I was once told that SeaWorld's Wave Breaker did not start out as a Jet Ski themed ride at all… as the initial concept was said to be for it to have an arctic theme and snowmobile themed vehicles and be located elsewhere in the park, closer to their Penguin Encounter. If any of this is true, it does sound like the corporate office may have dusted off those old plans to build a new and exciting ride concept for SeaWorld San Diego.

(3/22/19) According to the local news SeaWorld San Diego is looking into ideas to replace the park's Wild Arctic simulator attraction. A park spokesperson confirmed that after 25-years of service, they are looking to "replace the ride experience at the attraction" with a new kind of arctic themed ride, but one that will be lower than 30 feet in height. Little else was revealed other than that this project is something they are planning for 2021.
Previous rumors had indicated that the park may have been planning to also renovate the park's Penguin Encounter this same year, which sits across the plaza from the entrance to Wild Arctic. If this plan is still in the works, it would likely see the animal exhibit completely renovated, much like what was done in Orlando… but without the costly dark ride experience that was added in Florida.
Fun note… going way way back to the time I spent at this park, there was one a dream of creating some kind of attraction that could sit between the Penguin Encounter and Wild Arctic, that could offer two different experience, one that would offer a trip to the south pole and unload guests at the Penguin Encounter while the other would be a trip to the north pole, dropping guests off inside Wild Arctic. It is also worth mentioning that while the park says it is time to replace the ride… this could be misleading as the sister attraction built at SeaWorld Orlando is a few years older and still operational.

(3/14/19) According to the latest rumors, SeaWorld San Diego will be replacing the park's old Penguin Encounter attraction for the 2021 season. No word on if they will simply built a new modern facility, upgrade the old one, or look into building something new entirely. While there is always a chance they could try to mimic what was done in Orlando, I have serious doubts that they would try to add the same Antarctica dark ride experience to San Diego after guests in Orlando seemed to be very underwhelmed with the Orlando attraction when it opened.