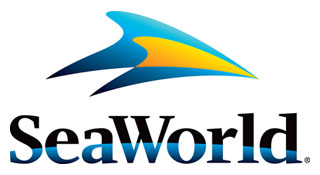 SeaWorld California
& Aquatica California
San Diego, CA
SeaWorld Parks & Entertainment
Attraction Rehabs - The following information is not guaranteed to be 100% accurate.
Submarine Quest - NOW CLOSED through TBD
Skytower - NOW CLOSED through Mar. 16
Abby's Sea Star Spin - Mar. 19 through Mar. 23
Bayside Skyride - Apr. 16 through Apr. 20
Sea Dragon Drop - Apr. 23 through Apr. 27
Sea Lion & Otter Show - Apr. 24 through Apr. 30
Pets Rule - June 4 - 8 and June 11 - 15
Park News - (2/21/18) SeaWorld San Diego has announced a special price offer to purchase a season-long Aquatica Splash Pass for just $46, which is less than the price of a single-day's admission ticket. The special priced pass can be purchased online right now for a limited time, so don't miss out.
(2/1/18) SeaWorld San Diego will be putting on the Seven Seas Food Festival on select dates in March and April, featuring more than 100 craft beers and over 50 different food sample items from regions all around the world including: Caribbean, Europe, Pacific Islands, Asia and more. The 2018 Seven Seas Food Festival will take place on March 17-18, March 24-April 1, April 7-8 and April 14-15.
(1/3/18) In celebration of the Lunar New Year, SeaWorld San Diego guests will get to enjoy a Chinese acrobat show, culinary delights and other "amazing local cultural performances". Also going in theme with the Year of the Dog, the park will present a Puppy Garden, where guests can "cuddle with adorable dogs, while learning more about adopting animals from local shelters." The Lunar New Year celebration events will take place at the park Feb. 10-11 and 17-19.
(12/27/17) I've got a quick update regarding the Submarine Quest attraction. While the attraction was reported as closed the other day, a reader did write in to mention that they did see it up and running during their visit to the park on Dec. 16th, though they mentioned it had about a 45 to 60 minute long wait time all day long, even though the line appeared to be very short. I'm not sure if it is just normally a very low capacity ride, or if perhaps not all the vehicles were running.
Either way, the official rehab listing on the park's website has been removed, so technically the long planned rehab closure is over, and unless something has gone wrong, it looks like you should expect to see the Submarine Quest up and running on most days.
2018 - Electric Eel - (3/12/18) Thanks to a local reader for sending in three new pictures of the Electric Eel construction site as of this weekend.
(2/22/18) Drop by CaliforniaCoasterKings to get the latest peek at the Electric Eel construction site this week, which includes a look at the station, the train on the tracks and more.
(1/21/18) A fun collection of four new pictures of Electric Eel were sent in by a reader this afternoon. As you can see in some images, there is still work taking place on the station and hardware within, but otherwise the coaster structure is complete.
(1/19/18) SeaWorld San Diego celebrated the completion of the Electric Eel track with an unveiling of the coaster train. Just like the sister ride in Williamsburg (Tempesto), Electric Eel will feature a combination lap bar and over the should restraint system that are bucked together.
(1/18/18) A small group of photos of the complete Electric Eel coaster track at SeaWorld San Diego were sent in to Screamscape this week. Enjoy!
(1/12/18) A reader sent in some brand spankin' new construction pictures of Electric Eel at SeaWorld San Diego tonight. They've gotten an impressive amount of work done in such a short period of time and appear to have installed all of the track.
(12/26/17) Special thanks to one of our readers who sent in three new construction pictures of the new Electric Eel coaster going up at SeaWorld San Diego this week. It was also noted that the new Submarine Quest that closed down suddenly in late summer is STILL CLOSED. (Update - It reopened from the rehab earlier this month, so this new closure is something new.)
(12/24/17) A reader sent in a couple of new picture of the Electric Eel coaster construction taking place at SeaWorld San Diego, as seen from the SkyTower.
(12/1/17) Time to get excited for SeaWorld San Diego as the coaster supports for the new Electric Eel coaster have arrived on site. Thanks to a reader for sending in the pictures!
(10/9/17) A reader sent in a couple picture from SeaWorld San Diego taken over the weekend where it looks like work is finally starting up to install the new Electric Eel coaster.
(9/12/17) A reader sent in a picture from SeaWorld San Diego a few hours ago showing off what appears to be the first sections of roller coaster track for the Electric Eel coaster arriving on-site.
(8/11/17) Good news for SeaWorld San Diego, the park received the final approved needed for the Electric Eel coaster from the California Coastal Commission last night. With that final hurdle out of the way, you can expect to see construction start very soon... oh... and those construction walls we had posted pictures of last week? Apparently those were left over from the building of the Ocean Explorer land, but new walls will soon go up for Electric Eel at Polar Bear Plaza, next to Journey To Atlantis.
(8/5/17) Good news for SeaWorld San Diego's coaster fans... the park has now put up construction walls for the new Electric Eel coaster to open in Summer 2018.
(5/30/17) Good news for SeaWorld San Diego for once as the park's plan to add the Electric Eel coaster in 2018 won an easy vote of approval from the city's Planning Commission. Now the City Council must vote on it as well, and then it will go to the California Coastal Commission for final approval.
(3/6/17) A few new pieces of concept art for the new Electric Eel coaster have been posted to OrcaAction, showing off how the new ride will be colored to be less obtrusive in the sky near the park, as well as a piece of art showing off what the ride would look like from outside the park from a nearby road where it only looks a little taller than the park's Journey To Atlantis structures.
(1/4/17) SeaWorld San Diego has confirmed that their 2018 coaster plans are indeed a Premier Rides Sky Rocket II design that they will call the Electric Eel. The plans still have to get final approval from the California Coastal Commission, but the site chosen for the coaster is already placed on one of four locations in the park already approved for attractions up to 160 feet in height.

(12/24/16) So what is SeaWorld San Diego planing to build for their 2018 coaster? New evidence released by the city in the form of an email from Morris E. Dye (Development Project Manage for the City of San Diego) sent to one of our readers confirms new details that might unlock the mystery. The email confirms that it will be a compact coaster design standing 150 feet tall, featuring inversions, twists, turns and would be visible from outside the park. The ride would also be painted in colors, above the 60 foot level, that would either blend with the skyline or be more muted than the colors used at the bottom, and use an "open and airy track and support structure" to help it increase transparency on a site taking up only 2 acres of space.
So what new coaster has SeaWorld Parks and Entertainment built recently that stands exactly 150 feet in height and would fit perfectly into a small 2-acre site? How about Tempesto, a Premier Rides SkyRocket II coaster clone? You can actually see the layout much better if you look at the Phobia Phear Coaster version installed at Lake Compounce a few months ago. The ride features a unique launch experience where it launches forward, then backwards, and then forwards once again, each time gaining more speed, before launching the riders up through the entire ride course.
This theory also matches up perfectly with the confirmation from Premier Rides (see our story here) that they would open a new Sky Rocket II coaster in the USA in 2018, thus bringing the first steel looping coaster to San Diego.
(12/22/16) One of our readers who lives very close to SeaWorld San Diego received an interesting item in the mail today. It was a public notice from the City of San Diego regarding a new building application files by SeaWorld San Diego to "remove existing shade structure and construct a new roller coaster ride, site improvements and ancillary buildings" such as an aquarium, a retail area, food service areas and a maintenance building for the new coaster. The project name is 'Sea World 2018 Attraction".
(5/16/16) In an interview with Joel Manby, he mentions some details about future plans for the San Diego park this week. For starters, while he says that while the Ocean Explorer attraction coming in 2017 is really "more for smaller children", the park is planning something "for teenagers with more of a thrill factor" for the 2018 season season.