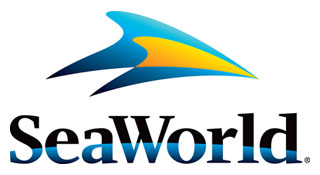 SeaWorld California
& Aquatica California
San Diego, CA
SeaWorld Parks & Entertainment
Attraction Rehabs - The following information is not guaranteed to be 100% accurate.
Skytower - Closed Indefinitely (Reason Unknown)
Shipwreck Rapids - NOW CLOSED through Nov. 13
Abby's Sea Star Spin - NOW CLOSED through Nov. 19
Bay of Play: Net Climb, Slide, Air Bounce, Punching Bags & Toddler Mat - Nov. 16 through Dec. 16
Park News - (11/5/15) SeaWorld's Christmas Celebration will kick off in San Diego starting Nov. 21st through to Jan. 3, 2016. This year's event will feature "A Sesame Street Christmas" show, the return of Shamu Christmas Miracles, Dolphin Island Christmas, the Pets Rule Christmas show and Clyde & Seamore's Christmas Special. Plus, don't miss the Elves, Mrs Claus and Santa at Santa's Christmas Village, and the nightly lighting of the Skytower Christmas Tree of Lights.
2016 - Nothing is known at this time...
2017 - Killer Whale Update / Sea Rescue Dark Ride - Planning - (11/11/15) SeaWorld finally tells us a little bit more about what they have planned for Shamu and friends in 2017. According to what's posted here they back up what we have been told, that the new experience will be a new educational presentation that will take the place of the old "theatrical show" experience and current One Ocean show. "The new orca experience will also include conservation messaging and tips that guests can take home, so that they can join SeaWorld's efforts to make a difference for orcas in the wild." The article also confirms that while the One Ocean show will come to an end in 2016 in San Diego, the new orca experience replacing it is only planned for SeaWorld San Diego.
(11/10/15) The latest updates from the SeaWorld presentation go into more detail about what they have planned to happen at SeaWorld San Diego. For starters they have teamed with the Evans hotel company to both look into ideas to build hotels as well as buy existing properties and have Evans manage it for them at their various parks. In the case of San Diego, it is most likely they will look into acquiring an existing nearby property.


Panasonic has also signed on to be a major corporate sponsor with the parks going forward. Another deal was also signed to bring the Rudolph the Red Nosed Reindeer characters to the parks starting by Christmas 2016.
As for the existing Shamu Show... look for it to come to an end sometime in 2016 while they work on the new 2017 Killer Whale attraction. From what I'm hearing, there may still actually be a show... but it will be a purely educational show only. Now... one note on this is, there hasn't been any mention of if they will totally phase out the special Christmas or Summer night Shamu shows as well, or if they are still planning to offer these more theatrical shows during the busy Summer and Winter seasons.
A Sea Rescue "dark ride" experience is also planned to open somewhere in the park in 2017 as well. No details on what this is were given just yet.
(11/9/15) BREAKING - According to the local news SeaWorld San Diego will phase out the park's popular Shamu Killer Whale show in favor of a "new orca experience" that will open in 2017. The new attraction is only described as having a more natual setting that would carry forward a message of conservation. Funding that was being held for the Blue World habitat expansion is being redirected into this new 2017 project, which essentilly on the surface sounds more like "Blue World Light", which would a similar but smaller style attraction built as a transformation of the existing stadium show facility, and thus avoiding the Blue World restrictions from the California Coastal Comission. Hopefully we'll find out more about what is being planned soon.
It is also worth noting that nothing was mentioned at all by SeaWorld Entertainment about ending the Shamu shows at the Texas or Florida parks at this time.

???? - Blue World Project / Killer Whale Habitat Expansion - On Hold / Status Unknown -
(10/19/15) SeaWorld has confirmed on the SeaWorldCares blog that they intend to "pursue legal action" against the California Costal Commission for overstepping their own governing limits by adding the restrictions against killer whale breeding and transportation. Animal welfare issues are governed by federal and state laws and do not fall within the jurisdiction or the purpose of the California Coastal Commission. The purpose behind the creation of the group was related to oversee costal land development related land-use decisions only.
(10/13/15) While SeaWorld San Diego was given approval from the California Coastal Commission to go ahead with their Blue World whale habitat expansion, the approval came with some odd restrictions, that I'm sure will send the issue before more politicians and courts to hammer out.
Restriction #1… No more whale breeding. SeaWorld has already been quick to jump on this issue as not only being disappointing, but also potentially harmful to the animals on many levels by taking away their freedom to procreate. For me, I'm on the fence slightly about this issue, as I can see why it is wrong to prevent the whales from breeding naturally, but over the years I know SeaWorld has had more baby whale's produced through artificial insemination rather than through good old fashioned whale know-how. Plus to paraphrase the infamous line from Jurassic Park, "Life finds a way". Perhaps a compromise to just stop the artificial insemination method may be best.
Restriction #2… No more transporting of the whales in or out of California. This is the big one that I have a problem with, as SeaWorld currently has whales in four facilities around the globe (3 SeaWorld parks, and some on loan to Loro Parque Tenerife in Spain's Canary Islands). They've been transporting whales from location to location for decades as needed to maintain healthy social dynamics between the whales in the pods. Putting the whales in California on permanent lockdown once the park opens the new habitat not only makes no sense, but could cause some serious problems down the road. Clearly the California Coastal Commission is overstepping their authority on this issue, and simply put the lockdown in place to keep SeaWorld from taking the easy loophole on the no breeding restrictions by simply moving whales out of the state for future breeding and birthing needs as needed.
Stay tuned...I'm sure this issue has a ways to go, but perhaps the real question is, is SeaWorld willing to give Blue World the green light to begin work now and try to work out the issues later, or will they have to put it on hold until they can try to work through the new hurdles in their path?
(10/9/15) A new incredible video shows off the latest version of SeaWorld San Diego's Blue World killer whale habitat project. Check it out below!

(9/28/15) Good news for SeaWorld San Diego, as the official recommendation being made to the California Coastal Commission regarding giving SeaWorld the final go-ahead to build their huge "Blue World" Killer Whale habitat is to let the park build it, with certain easy to meet conditions attached to the project, most of which are already in effect. The California Coastal Comission will meet to vote on the issue on October 8th.
(8/25/15) SeaWorld needs your help... as the forces who want to see SeaWorld shut down are now fighting against SeaWorld's Blue World project to build a much bigger and better Killer Whale habitat. SeaWorld is ready to start construction in San Diego but the only thing holding them back now if the final ok from the California Coastal Commission, which is where PETA and others against the park have focused their efforts to get the California Coastal Commission to deny the permits needed to build the project. Follow this link or this link to help SeaWorld and show your support for the Blue World project.
(6/27/15) While I still haven't seen any photos of those reported small sections of construction walls put up near the old Shamu Close-Up area, I have heard elsewhere that the park is installing water pumps near Shamu Stadium to remove the ground water below the surface. This is always an early step for any major project at the park that would require digging down below the surface for a large project, such as the upcoming Blue World habitat, so it looks like things may be finally ready to start moving forward.
(6/18/15) A report from ILoveSeaWorld.com mentions three new construction walls have been set up near Shamu Stadium in the old Shamu Close-Up area. Unfortunately I didn't see any pictures, so I'm not sure if this is infrastructure work, or if they are finally taking the first steps towards building the Blue World project.
(1/22/15) The local news reports on an expanded explanation of SeaWorld's Blue World Project to expand the killer whale habitat. The area is still set to begin work later this year and open in 2018 if all goes well. The article goes into more detail and a breakdown of the various environment areas within the Blue World Project, and how guests will experience them.
(1/7/15) According to this article about the Blue World Project (Killer Whale Expansion) at SeaWorld San Diego, the project will start construction around the end of the year and the $100 million project wont be completed until 2018.
(8/17/14) New concept artwork shows off the layout of the killer whale habitat expansion at SeaWorld San Deigo, as well as some great looks at what it will look like have been released. The view of the 40 ft tall underwater viewing panel is very impressive, as you stand at the bottom of the 50 foot deep pool and can look up at the whales. Kind of reminded me of the impressive views you get from inside the impressive Georgia Aquarium.
(8/15/14) According to an early post by the Orlando Sentinel, SeaWorld Parks have announced plans to nearly double the size of their Killer Whale habitat at their parks. Construction will begin first in San Diego in early 2015 and by the time they are finished in 2018 with the upgrades the new habitat will hold about 10 million gallons of water, go down to 50 feet in depth (from the current 36 ft. max depth) and include the rumored "water treadmill" system SeaWorld engineered to allow them to swim against a moving stream of water for more exercise.
UPDATE - They are calling this the Blue World Project and you can see some beautiful artist renderings of what to expect here. They say more details will follow at 11am EST, but here is what is posted now.
---
Once again, SeaWorld is on the leading edge of innovation and science with the announcement of these first-of-its-kind killer whale environments. These new homes will build upon SeaWorld's legacy of providing state-of-the-art animal living spaces and offering park guests unique killer whale encounters, inspiring generations to come.
The new killer whale homes and related research initiatives have a bold vision: to advance global understanding of these animals, to educate, and to inspire conservation efforts focused on protecting killer whales in the wild.
The first of these environments will be built at SeaWorld San Diego and is planned to have a water volume of 10 million gallons, nearly double that of the existing facility. With a maximum depth of 50 feet and a surface area of nearly 1.5 acres spanning more than 350 feet in length, there will be no other realm like this in the world. The new environment will also have views exceeding 40 feet in height, providing guests with the world's largest underwater killer whale viewing experience.
Named the Blue World Project because of its size and scope, the new environment will allow for increased engagement with SeaWorld experts through new enrichment experiences and interactive programs. The environment will enhance the educational experience for guests, foster deeper knowledge of killer whales and their ocean environment, and inspire guests young and old to celebrate and conserve the natural world.
Expanding on SeaWorld's legacy of animal environment design, the enlarged environment will provide killer whales with even more dynamic opportunities. It will support the whales' broad range of behaviors and provide choices that can challenge them both physically and mentally.
Among other things, it is planned to include a "fast water current" that allows whales to swim against moving water, thus functionally increasing speed and diversity. Innovative features focused on husbandry and animal care will offer SeaWorld's animal health professionals and independent scientists unique access to the whales that can lead to a better understanding and care of the animals both in the parks and in the wild.
The San Diego environment is expected to open to the public in 2018 with new killer whale homes to follow at SeaWorld Orlando and SeaWorld San Antonio.