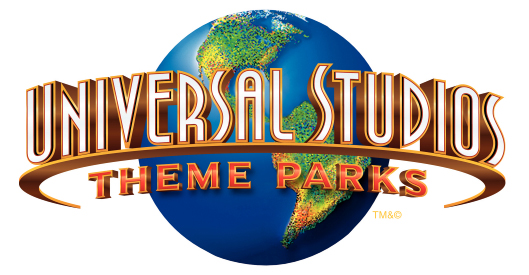 UNIVERSAL STUDIOS HOLLYWOOD
Hollywood, CA (Abbreviation: USH)
NBC Universal / Comcast


---- THE LATEST BUZZ ----
(6/27/16) New Video Preview For The Walking Dead Attraction (MORE...)
(6/26/16) This Week's Announcements (MORE...)
(6/22/16) Secret Life Of Pets Ride Development Confirmed (MORE...)
(6/16/16) Universal Studios Hollywood To Talk About The Future (MORE...)

Read the Official Review of Halloween Horror Nights 2015 - CLICK HERE

Despicable Me Minion Mayhem - THE GRAND OPENING
General Park News - (6/26/16) So what did Universal Studios Hollywood announce this past week? A group of small announcements came out over the past few days including the launch of a new logo for the Hollywood park. The new logo isn't huge news, as you would really have to see them side by side to notice all the little changes that have resulted in a cleaner, crisper, new logo for the Hollywood theme park. They also announced that the multiplex theater in Citywalk would be undergoing a series of serious upgrades to make it the premier movie theater in the area. All 18 theaters will be upgraded to feature the same plush recliner seats offered in Hollywood private screening rooms. The projection systems will be upgraded to new Christie RGB Laser projectors and new Dolby Atmos sound systems with Christie Vive speakers. In the theater itself a bar / lounge area will be constructed on the second level too so you can arrive early or hang out after the film and hang out with friends to plot how you would make the sequel if only you were in charge.
An assortment of new restaurants and eateries are on the way, some already announced previously. The list includes LudoBird, Blaze Fast Fire'd Pizza, Dongpo Kitchen, Jimmy Buffet's Margaritaville and California's first VooDoo Doughnut.
Meanwhile in an exclusive to Variety, Universal Studios Hollywood confirmed a new five year plan that will see a collection of 13 soundstages close to the theme park removed to allow for future theme park expansion, while building new replacement soundstages elsewhere on the eastern side of the backlot where they will replace Park Lake, home to the very old parting of the Red Seas attraction on the backlot tour. Two of the new soundstages are already under construction it seems, and the other 10 will follow over the next couple of years, though some are pending the selection of Los Angeles for the 2024 Summer Olympics which would be used as an international broadcast center during the games. While fewer soundstages will be built than removed, they will be larger, so there will be an overall increase in the square-footage of production space available on the background.
Nothing specific was mentioned about how the theme park will use the new space, we've already heard that groundwork may have begun next to Transformers for The Secret LIfe of Pets dark ride attraction, and the next project expected to go into the lower lot after this are expected to be for the future Nintendo land and attraction(s).
(6/16/16) Universal Studios Hollywood has sent early word that they will making a big announcement on the morning (7:30am PST) of June 21st about the future of the park. If I had to guess they could be ready to talk about The Secret Life of Pets dark ride, or perhaps given how early they announced The Wizarding World of Harry Potter, perhaps they will confirm that Diagon Alley is also on the way. We'll have to wait and see.
(5/19/16) Universal Hollywood has confirmed that California's first Voodoo Doughnut location will open in CityWalk this fall, bringing their signature and one-of-a-kind doughnuts to Universal guests. The location will be near the 5 Towers outdoor concert stage area and I imagine this will end up being a popular pre-stop for guests on the way to Halloween Horror Nights.
(5/16/16) According to this article a "Voodoo Doughnut" location is in the works for CityWalk and could open before the end of the year. I'm not familiar with the chain, but apparently it is from Oregon and to date has only opened a couple of locations outside the state, with sites also open in Denver, CO and Austin, TX, plus one international location in Tapei.
(3/26/16) CityWalk at Universal Studios Hollywood is opening a new restaurant this weekend (today actually) called LudoBird. It's from the mind of chef Ludo Lefebvre and his mobile LudoTruck concept with a menu featuring his signature take on buttermilk fried chicken. Sounds delicious to me.
(3/21/16) Time to get your Margaritta on, because a new Jimmy Buffett's Margaritaville restaurant is coming to CityWalk in Hollywood, replacing Jillian's. You can find a picture of the new promotional artwork for Margaritaville on Jillian's doors posted to Inside Universal this week.
In other news, With the closing of the Universal museum attraction at the Hollywood park, many have wondered what will happen to the fully restored Back To The Future DeLoreans car that was a highlight of the park's collection. According to the local news the car will soon be leaving Hollywood hills behind to take up residence at the Petersen Automotive Museum on Wilshire Blvd. on April 22.
(3/20/16) It has only been maybe a month and a half since Universal Studios Hollywood launched their latest price increase and more to the EZ Rez demand style pricing scheme, and it seems they have upped their prices once again as of this week. I haven't gotten a confirmation from the park yet, but based on what I can see from the official website today the walk-up price has risen from the previous price of $95 a person by a whopping $20 and is now showing a price of $115 for walk-up guests at the front gate as of Saturday, March 19th. Meanwhile the price of buying tickets in advance for future days that used to be between $75 and $90 a person is now only showing prices ranging between $95 and $105 (and mostly $105 all summer long) per day between now and September when the advanced purchase price drops a tiny bit more town to $90 on weekdays.
Meanwhile, Universal has also launched a brand new Platinum Annual Pass options for $589 that will be the only annual pass that has zero black-out dates AND includes free daytime parking, as well as some juicy other benefits like priority boarding for the Studio Tour, a free Halloween Horror Nights ticket good on select nights and more.
I figured it would only be a matter of time that a new top tier AP would be offered after the last revision of the pass program removed free parking options as well as not offering a single pass with zero black-out dates. But I'm more disturbed that they would raise their gate ticket prices so high all at once (and a $20 hike is quite a bit!) just because they are opening the Wizarding World of Harry Potter. The extra merchandise sales along, if anything like what happened in Florida, should have been enough of a gain for them, especially when you are talking about a theme park that is, in all honestly, much smaller and has far fewer separate attractions than most of the other theme parks in Southern California.
Now onto another more fun topic, for my professional wrestling loving readers especially, it seem that Christopher Daniels (aka: The Fallen Angel, known to most for his time in TNA or Ring of Honor) has taken up a new steady day job at Universal, over in the Waterworld stunt show arena where he is now one of the stunt actors playing The Deacon. Check it out in the video below.



(3/7/16) Jurassic Park: The Ride has reopened at Universal Studios Hollywood after a length refurbishment and you can see some great pictures of it in action posted to CaliforniaCoasterKings this week. Several of the animatronic dinoasaurs have also been outfitted with colorful new skins as well.
(3/3/16) Universal Studios Hollywood has launched a new Harry Potter themed contest called the Hogsmeade Hunt. "Find each wizarding item on participating websites for a chance to win a trip for 4 to Universal Studios Hollywood to visit The Wizarding World of Harry Potter™! Visit the Hogsmeade Hunt website every day and you can also be one of the daily instant winners of a Harry Potter™ Collectible Hero Wand!"
Just follow the link to see what the Hogsmeade Hunt is all about.
(2/26/16) Screamscape did some gazing into our crystal ball regarding the future of Universal's theme parks, and while some aspects aren't perfectly clear, we did get the basic masterplan that they are shooting for over the next five years. Scroll down to see all the details known about the future attractions ahead between now and 2020.
(2/6/16) A new construction update shot all around Universal Studios Hollywood has been posted this week by California Coaster Kings. While they cover the regular construction going on inside the theme park itself, there are also some interesting photos of construction taking place out in the backlot, with ground being cleared out by the metro street sets, possibly for a new soundstage, and an odd freshly cleared area just behind the Revenge of the Mummy building. Then we get a quick look at the new building just in front of Transformers that is nearing completion along with a report that Transformers projection woes have all been corrected and the ride experience is now crystal clear and beautiful once again.
(2/3/16) Universal Studios Hollywood will launch a new demand based pricing system this year set as a way to try to handle the expected demand and higher crowds that will come with the opening of the Wizarding World of Harry Potter this Spring. While walk-up guests will still find a basic $95 ticket price at the gate, you can find better deals by buying tickets online for dates before the Harry Potter themed section opens or on slower and off-season dates throughout the year, rather than on the busy weekend and summer dates. Based on the current pricing I see, it looks likes like the most expensive ticket is $90, which is a $5 savings over buying at the gate, with the slowest dates being priced as low as $75.
Buying tickets online ahead of time through Universal's "EZ Rez" systemnot only helps the park better plan their staffing needs by predicting more crowded dates, but it does come with a good incentive for those wanting to visit the Wizarding World… as advanced ticket holders will be allowed into the Wizarding World of Harry Potter an hour before the rest of the park opens. Right now the system is allowing tickets to be purchased through the end of September 2016.
Fortunately the system is set up kind of the opposite way from hotels and airlines, where the demand based pricing options usually just go up as the occupancy rate gets higher.
(2/2/16) ParkJourney has posted a new construction update for the new Wizarding World of Harry Potter today, including a look back at how things have progressed from the start, plus a look at the all the Lunar New Year decorations up all around the park. This includes a brief video of Megatron speaking in Mandarin Chinese. Jurassic Park is still closed for rehab as well, though they have one of the boats sitting in the splashdown area where the new trackwork was installed, so they may be doing some pull-through testing here before they put the water back in.
(1/23/16) ParkJourney has posted a large construction update from Universal Studios Hollywood this week, checking in on the Wizarding World of Harry Potter as well as construction around the entrance to the park as well as construction in the backlot as well.
(1/21/16) I'm told that Universal Studios Hollywood has finally opened their new 5,000 space "ET" parking structure, finished just in time to help accommodate all those extra guests Universal hopes to lure in when they open the new Wizarding World of Harry Potter in a few months.
Apr. 7, 2016 - Wizarding World of Harry Potter - (4/8/16) I've got to share the incredible video Steve shot of the opening ceremony performance put on during the VIP night on April 6th for the Wizarding World of Harry Potter. You can watch it below or on our Facebook page.



(4/7/16) Universal Studios Hollywood held a special VIP opening night event at the Wizarding World of Harry Potter on Tuesday night and our man Steve was on site to take it all in. While I'm still waiting for the final report from Steve, he did send in a few photos of the event, looking at a few scenes from the amazing queue inside Hogwarts Castle, a look at Ollivander's wand shop and a few images taken during the spectacular grand opening ceremony that featured John Williams conducting the Los Angeles Philharmonic in front of Hogwarts Castle, which was covered with lighting and projection mapping special effects as fireworks lit the night sky.
One final word of warning... if you haven't already bought yours, then know that tickets to the opening day (April 7th) of the Wizarding World of Harry Potter are officially SOLD OUT! For the first time ever, Universal says they had to halt online ticket sales. Special tickets, such as the VIP Experience and Front of Line tickets for April 7, as well as Friday, April 8th and Saturday, April 9th, are also sold out.
(3/10/16) Universal Studios Hollywood has sent out word to their Annual Passholders about special passholder previews for the Wizarding World of Harry Potter on Mar. 19-23 and Mar. 29-30. Keep an eye out for your email, as you must RSVP ahead of time and show your pass to get in. From the sound of things, the area may not soft-open to regular park guests during these preview days... so those soft-opening days may soon end.
(3/8/16) According to a post on Twitter, Harry Potter and the Forbidden Journey at Universal Studios Hollywood began using the new Quidditch Goggles themed 3D headgear on Monday afternoon. Prior to this I had heard they were borrowing the glasses from Transformers.
(3/1/16) TMZ is reporting a strange rumor that seems a bit out of left field, claiming that the initial soft-opening runs of the new Harry Potter and the Forbidden Journey ride are making guests want to throw up when they come off. Now, for starters... I've not been sent a single report from anyone about seeing people come off the ride puking, or from anyone who has come up feeling nauseous themselves. Now I'm not saying that it can't happen... because the ride does move around quite a bit and there are people out there who simply can't handle projection based rides at all without getting queasy, though these are usually the types who also get car sick really easy just on the ride to and from the park.
In any case, keep in mind that this isn't a prototype ride anymore, as the first one opened in Orlando back in 2010 and the second version opened in Universal Studios Japan just last year, with the only true difference being the addition of the same 3D projection system being used in Hollywood right now. So assuming they are using all the same 3D hardware, projection footage and motion programming, the experience should be identical to the Japanese version in terms of the 3D factor, and still essentially be the same as Orlando's version in terms of the motion programming.
So what is causing guests to get sick? There really shouldn't be anything special causing it, other than maybe the few people who are getting sick are just complaining a lot louder about it. We've seen how minor complaints at Universal get blown all out of proportion by the Hollywood media over the past few years... especially at Halloween Horror Nights which set the background for complaints about the now removed Bill & Ted show as well as the auction scene for The Purge characters. Little complaints have a tendency to grow much louder than they ever should in Hollywood... so I think we need to take these nauseous complaints with a heavy grain of salt.
(2/15/16) According to the latest reports the construction walls blocking off access to The Wizarding World of Harry Potter were down on Friday morning, though replaced by smaller temporary barricades instead, guarded by staff all day long. Immediately the word went out over Twitter via the #Potterwatch hashtag and the faithful descended upon the park throughout the day, and were indeed rewarded late that afternoon when the land was soft-opened to the public for the first time.
Soft openings like this are to be suspected, as it gives the park a chance to not only break in the new ride, but to get all the cast trained and up to speed. The speed part is actually quite necessary for the ride itself, as the loading procedure for Harry Potter and the Forbidden Journey has to be done with a little haste. The ride system itself never stops moving as it runs through the station and guests are brought up to the speed of the ride cars by stepping through a system of fast moving floors.
While I didn't hear much about Potter on Sunday, they did soft open the land early on Saturday as well as Friday afternoon. Like any soft opening, this is not a guarantee that it will be open if you visit the park between now and the official opening date, but there is a good chance of it happening, if only briefly, on any given day between then and now, so just keep your eyes peeled.
Meanwhile a ton of photos and details from the soft opening have been posted to BehindTheThrills.
(12/9/15) Universal Studios Hollywood confirmed the opening date of the Hollywood version of The Wizarding World of Harry Potter as April 7th, 2016. Check out the videos below to see the official announcement video staring Evanna Lynch and below that is the first TV promotional ad for the new land that is going to take the Hollywood park to the next level.


(11/11/15) ParkJourney is back at USH once again for a peek at Hogsmeade village and the rest of The Wizarding World of Harry Potter, which now looks almost finished on the outside of all the buildings.
(10/30/15) Universal Studios Hollywood and Harry Potter fans across the west coast can get a taste of the new Wizarding World of Harry Potter on the way to California next year with the launch of a brand new interactive website. Click here to see it and be prepared for the amazing adventures to come in early 2016.
(6/3/15) Universal Studios Hollywood released a special video statement (see below) regarding the opening of the Wizarding World of Harry Potter. When it opens in Spring 2016, the signature ride located in Hogwarts Castle, Harry Potter and the Forbidden Journey, will be the official US debut of the new 3D version of this attraction. The 3D glasses will be themed as Quidditch inspired goggles. So just as speculated, the ride will open in 3D, and while they don't mention Orlando, the wording of the announcement seems to confirm that a 3D conversion for Orlando will follow the opening of the Hollywood version.
The announcement confirms that the latest Wizarding World will feature Honeydukes sweet shop, Zonko's (gags), Three Broomsticks (restaurant), The Hog's Head pub, Ollivanders wand shop as well as a Flight of the Hippogriff family coaster. Yes... Universal Studios Hollywood will be rasing their coaster count by 1. You can catch up on all the official details at the new official website.

(5/22/15) With the unexpected 3D transformation of the Harry Potter and the Forbidden Journey ride at Universal Studios Japan (follow the link for the story) I'd say it was a good bet that when the Hollywood version of the ride opens next year, it will offer up a 3D experience as well right from the start.
(12/7/11)
Universal Studios Hollywood held a press conference a few hours ago to confirm that the Wizarding World of Harry Potter will indeed be coming to the California park. Unfortunately, they were a little light on details… only mentioning that the Harry Potter and the Forbidden Journey thrill ride would be built, themed to look like the iconic Hogwarts Castle, but no timeline was given for the attraction to open. I contacted Universal for clarification on this, or to see if they could provide the year when it will open, but they responded that the exact timeline was not yet set at this point in time.
The press release had a few more minor details that confirmed that they were indeed building a themed land and not just the one ride structure. "The Wizarding World of Harry Potter at Universal Studios Hollywood will be as impressive as what has been created in Orlando – and is expected to transform tourism in Los Angeles for decades to come. It will be a fully immersive environment for the entire family that brings the stories of Harry Potter to life and is faithful to the visual landscape of the films, including a majestic Hogwarts castle to serve as the centerpiece of the themed environment. The Wizarding World of Harry Potter at Universal Studios Hollywood will be created with the same commitment to authenticity and the same level of talent and resources as its Orlando counterpart."
In another report I read elsewhere (sorry, can't find the link) the reporter asked Ron Meyer about where they would build it because the park was land locked, to which he responded that "We're not land locked! We've got 400 acres on this lot and 200 of them are still not developed." So that got me to thinking… could Universal possibly be rethinking some of that once proposed Vision Plan (later revised in 2009 as the Evolution Plan)? Could they now be realizing the value of all that property they hold, and what else they could do with it is they choose to expand the theme park side of the business instead of selling off the land for new housing developments? We can dream…
In the meantime, a LA County Supervision did comment in this other report, confirming the rumors we had been hearing, that the Gibson Amphitheater would be scrapped to make way for the Wizarding World, possibly opening as early as late 2014.
If your not quite sure just what to expect from the Wizarding World of Harry Potter and the Harry Potter and the Forbidden Journey ride, then be sure to read through Screamscape's official two part coverage of the grand opening of the Orlando park's version.
Halloween Horror Nights 2016 - (4/27/16) Another rumor comes true as Halloween Horror Nights at Universal Orlando and at Universal Studios Hollywood will bring The Exorcist to life as a new intense haunted maze experience this fall. For many, The Exorcist represents one of the most frightening movies of all time, so it should be interesting to see how they opt to tell the story and make the horror personal, especially when much of the film's most intense moments all take place in the same little bedroom.



(4/9/16) HHNUnofficial has posted some detective speculation work based on the twitter postings and travels of the head-honcho's of HHN in Hollywood (Murdy) and Orlando (Aiello) which met in Hollywood this week for pitch meetings (and the opening of Potter in Hollywood) followed by HHN Orlando's Mike Aiello stopping in Vegas before returning home. This last bit ties in nicely to previous rumors that may see the return of Penn & Teller to HHN this fall. Meanwhile other rumors they have posted about also tie up nicely with some of Screamscape's previous rumors that would see a Leatherface/Texas Chainsaw Massacre maze and a Krampus maze. If what HHNUnofficial is hearing is also on the right track, we may add a maze themed to The Conjuring to the mix as well this year.
(4/1/16) According to Screamscape sources the rumors of a Tremors themed haunt or scare zone for Halloween Horror Nights are false. Instead they tell us that haunts based on The Texas Chainsaw Massacre and The Exorcist are in the works however. While I'm good with seeing Leatherface once again, rumor has it they may try to theme the haunt to the very first film... which in my opinion was a little "Meh..." compared to the utter carnage and chaos we saw from Texas Chainsaw Massacre 2, where the family complex and underground bunker would make for a much better haunt theme in my opinion.
Meanwhile... The Exorcist... sorry but I've got to say "Meh" on that one too. Personal choice, but I never found that film to be the least bit frightening. Intense? Yes... but scary? Nope... though I've found that how scary the film is to a person usually depends on how intense of a religious family upbringing you had as a child.
Either way, sounds like both of these projects could come to life in both Hollywood and Orlando this fall.
(2/22/16) HHN Hollywood creative mastermind, John Murdy, is at it again... working feverishly to come up with a new crop of haunted mazes for HHN 2016, and as the first few themes are locking themselves in, he has once again released a couple of codenames for the first two mazes: "Wisconsin" and "Doris Day".
To be honest, I've long since given up trying to break John's twisted code logic, as it has been far easier for me to tap into the Screamscape spy network to get a glimpse as what the themes for each year will be. For example, it is extremely likely that Krampus will be one of them, along with the return of The Walking Dead universe yet again. Personally, I'm crossing my fingers we'll also see Ash VS Evil Dead brought to life, as we've never really been treated to a full blown mazes themed to the classic Evil Dead world, only the Ash free mazes from 2013 themed to the rebooted film version. Oh, and don't forget that the third Purge film (The Purge: Election Year) is coming out this July. The Purge has been a fun theme for scare zones and mazes for HHN in the past, and as a Universal branded film (much like Krampus) it makes it a likely candidate.
So what else may be a good fit? It's hard to say, and some things could be tapped for HHN Hollywood and not HHN Orlando, or vise-versa, but if you look into the list of upcoming films that sound interesting a few names stand out to me that could be interesting. For example we will soon see the return of the Cloverfield universe, with new added human drama, Rob Zombie has an interesting project coming out called 31 that sounds perfect as the theme for an HHN Maze (captured people forced to play a 12-hour survival game called 31 against clown themed maniacs) though at the heart, it may be too similar to what Purge has become. A rebooted Hellraiser film is said to soon grace the screens once again, written by Cliver Barker and Universal is tied to an interesting Legendary Pictures project called Spectral that is about a high tech, military version of a Ghostbusters concept to battle supernatural forces invading our world. This later one could be a winner as well, as it would fill the gap of a more modern or sci-fi themed haunt experience nicely, and Universal has done some great work with this genre over the past few years with Aliens Vs Predator, The Thing, and Cabin In The Woods (in Orlando) and I'd like to see more.
In any case, it is still fun to occasionally try and break one of John's codes. Our friends at Behind the Thrills usually have a better handle on these than I do, so make the jump and see where they've gotten so far with the first two clues.

2016 - The Walking Dead / Year-Round Walk-Through Maze Experience - (6/27/16) Universal Studios Hollywood has sent out a new preview video about The Walking Dead Attraction opening soon. Check it out below.



(5/19/16) Universal Studios Hollywood has posted a new preview video for the new The Walking Dead attraction, talking with Greg Nicotero about the creation of authentic Walking Dead Walkers for the new attraction. Oh... and the new walk through attraction will open the gates to the public starting July 4th!!


(3/29/16) More details about the new walk-through "The Walking Dead" attraction coming to Universal Studios Hollywood came out at the WonderCon panel over the weekend. Our friends at Behind the Thrills were on hand to catch the panel and report back on the new details.
With creators on hand, they confirmed that the walk-through maze would feature scenes from every season of the hit series, including the iconic "Don't Open / Dead Inside" hospital doors. In fact, the queue itself will be themed as if you are in the hospital.
Unlike how the temporary mazes are built for Halloween Horror Nights, which as impressive as they are, they are still temporary, the scenes built for the new year-round attraction will be far more detailed and realistic.
The attraction will feature both live-actors in heavy makeup, as well as an impressive array of animatronic figures to do what the live actors can't. The figures will be provided by K&B Effects, who are also the same company who provides the effects, props and molds for the show itself, so the look of the attraction will be as authentic as possible.
Make the jump to see the rest of the article, including the reveal of another key scene locked in for the attraction.
(3/14/16) Universal Studios Hollywood has confirmed the rumors on their Facebook page that a year-round haunted maze style attraction will open in Summer 2016 themed to AMC's The Walking Dead. Check out the teaser video below.

(2/24/16) The rumored year-round / walk-through haunt experience themed to The Walking Dead is said to have been pushed back about 6-9 months, and is now looking to open sometime in mid to late 2017.
(12/30/15) According to the latest rumors coming in, that new year round walk-through attraction said to be opening in Fall 2016 at Universal Studios Hollywood may be themed to The Walking Dead. This makes sense actually, as Universal has been building temporary mazes for Halloween Horror Nights themed to The Walking Dead for the last several years, so having an attraction on-site year-round for fan's of the series to see would be appealing to many, especially those fans who don't or can't visit during HHN.
(12/11/15) According to one message that arrived today, the new walk-through horror attraction will be located very close to where the old one was... and will be tucked behind the new emporium building that is under construction on the old site. Access to the new attraction is believed to be from the "Baker Street" side, which is where I believe the old House of Horrors would exit.
(11/24/15) According to the Screamscape rumor network, Universal Studios Hollywood may have a special surprise in store that will launch for Halloween Horror Nights 2016, but stick around all year round afterwards. Much like the removed Universal's House of Horrors walk-through, it seems the park is planning on building a replacement walk-through creepy maze attraction that will stay active year-round, but be launched initially as a major new haunt for HHN 2016.
I've heard some rumors on what it will be themed to which I'm trying to narrow down, but perhaps the one thing I'm not sure of yet is the location of where they will put it, or even if it will be in the upper or lower lot. Anyone know more?

2017 - Pitch Perfect - Rumor - (5/29/16) Screamscape sources tell us that Universal Studios Hollywood is working on a new muscial show concept for the park to open in 2017. No... this wont be another Spider-Man or Creature from the Black Lagoon... instead this one makes a lot of more sense and will tie into a successful Universal movie franchise just in time for the next film to drop in Summer 2017. Keep an eye out for a live Pitch Perfect themed show next year, though I'm not exactly sure where they will put it.

2017/2018 - Jurassic World Enhancement - Rumor - (2/26/16) To help promote and make ties with last year's Jurassic World film and the upcoming Jurassic World 2 film hitting theaters in Summer 2018, I'm hearing there is a plan to "enhance" and rebrand the park's existing Jurassic Park ride into a slightly new "Jurassic World" experience. The ride system itself will remain unchanged, just look for some enhanced scenes, effects, and new Jurassic World branding.
2018 - The Secret Life of Pets Dark Ride - Rumor - (6/22/16) NBCUniversal's CEO, Steve Burke, let it slip the other day that they are indeed working on a dark ride themed to The Secret Life of Pets. He didn't go into specifics about which park, but this is the first official confirmation that the project is on the way.
(2/26/16) I'm told that this major new family dark ride has been locked into opening at the Hollywood park in 2018. While there have been some rumors about it taking over the Mummy building, last I heard this would go into a new structure built to the left of Transformers on the lower lot. Also, look for this ride to feature a good number of classic animatronics.
(1/8/16) Several sites have been talking about a possible removal rumor for the Revenge of the Mummy attraction, as they expect it to be replaced by the 2017 attraction project. However, Screamscape sources have previously told us that this is not the case at all. The new attraction is expected to be a new dark ride experience of some kind, themed to Universal's upcoming animated film, "The Secret Life of Pets", hitting theaters in Summer 2016 and from the brains behind the Despicable Me series.
As for the location of this attraction… I was told to expect to see it built inside a new structure that would be built next to the Transformers building, which I'm assuming would be in the same basic area where the demolished Soundstage 28 (aka: Phantom of the Opera stage) was located. Remember, there was a lot of history and some interesting lore (some say it was haunted) surrounding the history of Soundstage 28, but it was removed in 2014 for a reason, and the proximity of the site to the "theme park" side of things is no coincidence.
As for Revenge of the Mummy... if the park was thinking of closing this indoor coaster, I really don't think it would happen until after they open a Hollywood version of the Harry Potter and the Escape from Gringotts ride, along with Diagon Alley.
(12/9/15) I don't know much about this one yet, but I'm told that Universal has plans for a new attraction in the lower lot expected to open as early as Summer 2017. If they keep that timeline, construction would likely have to begin within the next 3 months or so, so keep your eyes open for signs of something new.
2019 - Nintendo Land - Rumor - (2/26/16) A Nintendo themed area is expected to open in the lower lot by 2019. Due to size limitations, expect this area to be compact, but it should feature at least one major attraction that can feature a number of the famous Nintendo characters all at the same time, which is likely to be themed to the Mario Kart game. Placement may be tricky, but last I heard is that it would likely go where a few a couple of small soundstages are behind the Transformers building.
2020 - Diagon Alley - Planning - (2/26/16) The plans to expand the Wizarding World of Harry Potter with a Diagon Alley are said to be locked in for a 2020 opening, which should see it open and go head to head with Disneyland's Star Wars Land. Diagon Alley will take over the current site of the Waterworld stunt show, but there will be one major difference between it and the counterpart in Orlando… there will not be a Hogwarts Express attraction, just the "Escape From Gringotts" attraction.
Being build right next to the current Hogsmeade / Hogwarts area, there is no need to have a Hogwarts Express train to run between the two, plus even in Orlando they have to separate Diagon Alley from a recreation of England and the Kings Cross train station where the train departs from, and there simply isn't room for that, while in Orlando it was a necessary addition to link the two theme parks and Potter themed attraction areas together.
(1/16/16) Even though the Wizarding World of Harry Potter isn't even open yet, that has done little to stop the flood of rumors regarding the eventual addition of Diagon Alley. Now from what I've been hearing the west coast version of Diagon Alley will include an Escape From Gringotts ride for sure, but I haven't been able to lock down if it will include a Hogwarts Express or not. It seems this has become something of a major design issue that they are going back and forth on, but I did get one very interesting bit of information about it.
If the expansion does choose to include a Hogwarts Express experience… the interior experience will be a similar to what we've seen in Florida, but enhanced to be even better somehow. But Outside? Well… lets just say that the train itself won't actually move anywhere this time around.
This makes sense as there really is no room to add a functional train style ride experience like they did in Florida, but the idea of a simulated Hogwarts Express ride does intrigue me, especially when it comes to the idea of how they will allow guests to depart from one station and appear to arrive at another.
Now the only question is, will they build it or not?
(12/9/15) According to the latest rumors, the clock may be ticking for the Waterworld show at Universal Studios Hollywood. While I haven't heard about exactly WHEN the end will come for Waterworld, I have heard that the reason it will depart is to connect it to the Wizarding World of Happy Potter to become a west coast version of Diagon Alley along with a copy of Escape From Gringots attraction.
With Diagon Alley being located so close to the Hogsmeade Village / Hogwarts area, will there still be a need to have a Hogwarts Express train? Apparently, that is the question still being discussed. Now don't look for Diagon to open right away mind you… as I'm told that there is another attraction in the works elsewhere in the park that could open as early as 2017. With that in mind however, I have heard from one little bird that Comcast may be willing to fast-track Diagon Alley to open as early as 2018... simply because they would love to get it open before Disneyland can finish their new Star Wars land.
(6/8/15) Would you believe Diagon Alley could be added to Universal Studios Hollywood and kept on the upper lot? According to the very end of this article by the LA Times, a set of plans were drawn up that would place Diagon Alley on the site of the current Waterworld stunt show. I can see this being a more budget friendly concept compared to the idea of building it on the lower lot, with access only from a Hogwarts Express train ride.
I've yet to confirm if either version has truely been given the green light to go ahead, which I doubt would happen until they open Wizarding World itself next year anyway. So at this point I think Universal may simply be weighing their options in terms of both budget, and how best to manage the available property that they can use.
(6/6/15) I mentioned this all two years ago (see below) as being the rumored long-term plan for the Harry Potter franchise in Hollywood, but according to the latest post at Disney & More's Facebook page the advanced planning has begun full force to make way for an eventual Diagon Alley / Hogwarts Express expansion to the Wizarding World in California. The early prediction is that it could be ready as early as 2020.
How will they do it? Well the basic plan I've heard all along was to use a Hogwarts Express style transportation attraction to move guests from Hogwarts on the Upper Lot to a Diagon Alley attraction area to be built somewhere on the Lower Lot. While I don't know exactly where it might go, based on the layout and landscape of the park, I wouldn't be surprised if it ended up not too far away from the new Fast & Furious - Supercharged attraction area at the end run of the Backlot Tour.
(6/17/13) For the record, don't think that they are done with the Wizarding World once the first phase opens in 2016. While obviously nothing will be decided and made official for years to come, there is a loose plan to possible create an expansion. Since land space is a major issue at the Hollywood park, they may take a nod from what is being built at Orlando right now, and look into building a Hogwarts Express ride that guests can ride out into a section of the backlot where another Diagon Alley would be built, complete with a copy of the Gringott's Bank coaster ride. Don't look for Phase 2 to happen until at least 2020 however… and only if the Harry Potter money machine is still alive and well for them by then.
???? - Resort Hotel - Rumor - (3/27/14) Inside Universal takes a look at the pending demolition for the old Fung Lum Chinese restaurant just down the hill from the Universal parking structure with the new Despicable Me Minion Mayhem built on top. According to the NBCUniversal Evolution Plan, the site is earmarked to become home to a 500-room hotel, so it looks like they may be ready to move forward on this project later this year, as the Fung Lum Restaurant has sat closed and abandoned since the late 90s.
(1/2/14) According to one Screamscape source, NBCUniversal CEO Steve Burke has made a number of announcements, internal broadcasts and town hall meetings to Universal staff on both coasts and has been apparently referring to the ongoing construction of the Cabana Bay Beach Resort at Universal Orlando has the largest current hotel construction project in the US during each of these. That said, it seems entirely possible that the use of this phrasing for the Hollywood property may have been a mistake.
Despite this, I have been told elsewhere that a hotel / resort project for the Hollywood is still on the way, though the timeline is unknown.
(12/31/13) According to Screamscape sources, Steve Burke (NBCUniversal CEO) made a curious comment in a holiday message to the staff of Universal Studios Hollywood the other day. Possibly overlooked by many, but mixed in with comments regarding a great number of things, Steve also mentioned that "the largest hotel project in the U.S. is coming to Universal Studios Hollywood!"
Errrr… Excuse me? We know Universal's newly approved Evolution plan for the property does give them clearance to build three on-site resort hotels at the Hollywood property. So clearly they are planning to start this off with a bang by building something very large. If I had to guess, they are going to want to have at least the first phase of this unknown new hotel ready to take advantage of the opening of The Wizarding World of Harry Potter. Keep your ears open and eyes peeled.