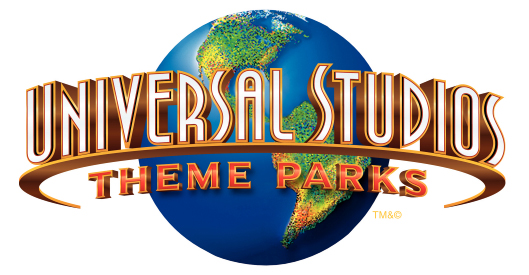 UNIVERSAL STUDIOS HOLLYWOOD
Hollywood, CA (Abbreviation: USH)
NBC Universal / Comcast


---- THE LATEST BUZZ ----
(5/22/13) A construction update has been posted to Westcoaster this week for Despicable Me as well as a look at the new Central Park area where a large metal framework has now been installed for something.
(5/11/13) Super Silly Fun Land in 2014 as well as rumored Simpsons news
(4/29/13) It is official… the Gibson Amphitheater will close down for good in September. Events schedules to take place after this will be moved to new locations, (MORE...)
(4/25/13) Construction updates from around the park as well as a Wizarding World of Harry Potter update. Scroll down and look for the stop signs!

General Park News - (4/25/13) Westcoaster has a new construction update from Universal Hollywood this week, plus showing off an all new streamlined look.
(3/29/13) Westcoaster checks out the latest goings on at Universal Hollywood this week, including what's going on at that new Universal Plaza park area.
(3/4/13) InsideUniversal is back with a new look around Universal Hollywood this week, checking on the progress of the new Central Park area, now rumored to be known as Universal Plaza, as well as the progress of things over by the former Terminator 2:3D building.
(2/20/13) A mentioned ye
sterday, the fully restored Delorean Time Machine used in the Back To The Future trilogy is now on display at Universal Studios Hollywood inside a glass case, inside the NBCUniversal Experince exhibit next to the Transformers ride. A reader sent in a nice picture of the display set up for the car.
In other news, I'm told that Universal's plans to turn the former Wild West arena site into "Central Park" is expected to be done around the end of Spring or early Summer. As expected, no attraction is planned for this site currently.
Finally, we have good news regarding the incident at King Kong on Saturday. While we still don't know exactly what happened to the tram, I've been told by a reader who was at the park that Kong did reopen to tours around 6pm or so. Even better, Universal did a classy thing and started running "Kong Express" trams that would just make the Kong run and come back for everyone who missed it earlier in the day.
(2/19/13) I'm not sure where the put it, but the original "Hero A" Delorean Time Machine car used in the Back To The Future film series has been fully restored and is now on display somewhere at Universal Studios Hollywood.



(2/18/13) I've only seen a few reports online so far, mostly from Twitter searches, but it seems that a Tram may have somehow caught fire while going through Ko
ng Kong 360║ 3-D on February 16th. Meanwhile one of our readers did manage to shoot a picture afterwards showing fire engines sitting nearby afterwards, blocking the access road to the attraction. Anyone know if Kong managed to reopen over the weekend?
(1/10/13) Westcoaster drops by Universal Hollywood this week to check out the early demolition work taking place on Terminator 2, the old Wild West Arena area, and finds the new Megatron figure. Check it out!
(1/7/13) InsideUniversal has posted some extensive coverage of Terminator 2: 3-D this week, including a history of the attraction, photo tour of the building, coverage of the last day of operation as well as a video of the show's last public performance.

(1/7/13) Apparently Optimus Prime and Bumblebee are not the only towering Transformers themed walk-around characters in the park. According to Inside the Magic a new Megatron walk-around character has debuted at Universal Studios Hollywood, hanging out near the Transformers ride of course. Check out the photos here.
With a new Transformers: The Ride attraction under construction in Orlando, I can only assume all three characters will soon be appearing under the hot Orlando sun as well. Of course, what I really want to see is Universal team-up with Google's Driverless Car program to have other self-driven cars, themed as Bumblebee and other Transformers in vehicle modes, offer to pick up guests around the area and shuttle them to the parks. Now THAT would be a cool media stunt…
2014 - Despicable Me: Minion Mayhem / Super Silly Fun Land - (5/22/13) A construction update has been posted to Westcoaster this week for Despicable Me as well as a look at the new Central Park area where a large metal framework has now been installed for something.

(5/11/13) "Light Bulb!"
ThrillGeek has discovered a new trademark posting from Universal this week for a little something called "Super Silly Fun Land". They think it may be something new for Universal Orlando, but I'm fairly sure this will be a new 2014 addition to Universal Studios Hollywood instead. The name may sound familiar to fans of Despicable Me as it was the name of the amusement park were Gru and his daughters spend a fun afternoon in the middle of the film.
When the new Despicable Me: Minion Mayhem opens at the Hollywood park in early Spring 2014 (rumored to be as early as March) I've been told that we can expect to see a new fun play area for the kiddies built right next to the exit as well that might also feature a midway games area. Themeing it as Super Silly Fun Land would cover both bases quite well I think. It is also worth noting that the park will need a new kids play area anyway as the existing Curious George area will be closed to make room for the new Wizarding World of Harry Potter this September. Besides, you've got to have a "Space Killer" game so you can win a super fluffy unicorn prize! "He's so fluffy, I'm going to die!"



(4/5/13) ThemeParkOverload visited Universal Hollywood this week to check on the progress of the various project in the park, including an idea of how the Despicable Me house fašade will be added onto the former Terminator attraction building.
(3/12/13) Good news! Universal Studios Hollywood has finally made the big announcement all about Despicable Me: Minion Mayhem a few hours ago. The bad news… the new ride will not open until 2014, leaving the park with no new attraction for 2013.
Essentially the new attraction will be a copy of the one that opened at Universal Studios Florida in 2012, featuring a Ultra-HD animated movie in 3D, viewed by riding in simulator style motion platforms. That said… Universal has promised that there will be a few new additions and surprises added to the Hollywood version of the ride not seen in Orlando. While they don't go into detail on just what these new surprises are, there may be a hint or two in the press release.

Based on the consumer feedback at our sister park, we expect the 'Despicable Me' ride experience to be a popular, family-friendly attraction for Universal Studios Hollywood. The ride continues the story line of the main characters from the blockbuster film through all-new 3D Ultra-HD animation, together with an interactive ride vehicle system," said Larry Kurzweil, President and Chief Operating Officer, Universal Studios Hollywood. "In 'Despicable Me Minion Mayhem,' our guests will experience the hilarious and heartwarming characters of the beloved film in a whole new way."
The fully immersive experience will debut in 2014 with the loveable cast of leading characters that have captured the laughter of audiences worldwide: super-villain Gru, his adorable girls (Margo, Edith and Agnes) and the unpredictably hilarious Minions.
"The 'Despicable Me Minion Mayhem' attraction at Universal Studios Hollywood will continue to push the creative envelope with its exceptional show content, sight gags, special effects and 3D digital animation. The exterior treatment will feature even more thematic and colorful creative touches that will literally place park guests inside Gru's world," said Mark Woodbury, President, Universal Creative.
Guests will experience whimsically themed queues, preshow videos and comedic dialogue that set up the fundamental plot: Gru schemes to create more mischievous Minions from human recruits.
Guests will be transported into Gru's house as they meander through his living room and encounter visual elements as seen in the film – including the moon-shrinking SR-6 shrink ray – while they zig zag through a zany adventure featuring Gru's super-villain laboratory. The exciting journey continues as they swerve, bounce and plunge to get through the frantically humorous Minion training mission while donning specially designed 3D Minion goggles. Fun and frolic continue in a post-show dance party where Minion walkaround characters invite guests to strut their stuff in an impromptu Minion-inspired dance party.

(1/24/13) A few readers who were at Universal Studios Hollywood earlier today spotted a number of emergency vehicles heading through the park roads towards the former Terminator 2 attraction building. According to the LA Times, the cause of the alert was a two-alarm fire reported at the T2/3D building at about 1:15pm. Any damage was contained to the immediate area, but as of yet they don't know what may have caused the fire.
Since the construction timetable to turn T2/3D into Despicable Me was a very tight one already, I do have to wonder if they fire will cause a serious delay in the opening of the new attraction. Speaking of which… isn't it about time that Universal Hollywood announced this thing? Of course they could be waiting to tie it in to the release of the next film trailer or something… anyone know more?
Meanwhile Westcoaster has also posted an update from the park, showing off the work in progress on Despicable Me, what's going on in the former Wild West Stunt Show site, a look over the future Potter area and more. Another update, with some up close shots of the old T2/3D building demolition have also been posted to Inside Universal.
(12/5/12) While Universal Studios Hollywood has yet to officially confirm that Despicable Me: Minion Mayhem will replace Terminator 2: 3-D, a great interview with Gary Goddard about the creation of T2-3D and working with James Cameron pretty much lets the cat out of the bag for them. Check it out… it's a fantastic read and really gives you some insight into what Disney may have been experiencing in their dealings with James Camera on their Avatar project.
(10/15/12) A notice has been posted backstage to Universal Hollywood crew members that they will be saying, "Hasta La Vista!" to Terminator 2: 3-D. The final performance will take place on December 31st, 2012. While it's Judgement Day for Arnold and crew at the "Battle Across Time" show, the theater itself is expected to be put to use as the new home for Despicable Me: Minion Mayhem, a rather quite 3D simulator adventure attraction that first opened at the Orlando park in mid-2012.
(6/11/12) Hollywood contacts all confirm that Despicable Me: Minion Mayhem is on the way to the park next year, and while there are some alternate possible locations, all signs right now are pointing to the repurposing of the Terminator 2:3D attraction area. Part of the plan may be to add a Minion themed play area in place of Coke Zone to serve as a replacement for the Curious George area which will likely be removed as part of the Wizarding World of Harry Potter project.
(6/8/12) While I don't have a timeline yet, the rumors mill has started to run rampant around Universal Hollywood that Terminator 2: 3-D will be closed down before the end of the year. If so, I think we've found the new future location for Hollywood's version of Despicable Me: Minion Mayhem. Can anyone else confirm these reports?
(4/16/12) The latest rumors seem in indicate that Despicable Me will indeed be coming to Universal Hollywood for 2013. The real question now seems to be "where?" We know Universal Hollywood is always strapped for space, so something is going to have to go on the upper lot to make room. Apparently they did consider replacing Shrek for it, but instead we may likely see it either replace Terminator 2 - 3D or perhaps replace the Curious George play area if they opt to build a new theater. I'm kind of surprised they haven't tried to shove it into the Special Effects Stage attraction myself. More on this as it leaks out...
(2/20/12) While we wait for more information about how the Wizarding World of Harry Potter will be coming to Universal Hollywood, while Transformers is counting down the days until it is ready to open, we've gotten word about a possible new attraction that may be in development for Universal Hollywood. I don't know the details, but I'm hearing that the feedback so far from Universal Creative about the new Despicable Me attraction going into Orlando has been so positive, that there are tentative plans in the works to try and bring a copy of it to Universal Hollywood as well. With Despicable Me 2 hitting the theaters in Summer 2013, I can only assume that they would be smart to push for a Spring/Summer 2013 opening date if approved. Anyone know more?

Halloween Horror Nights 2013 - (2/5/13) While it's only February, I'm fairly sure John Murdy and crew already have their hands quite full with the early preparations for Halloween Horror Nights 2013. 2013 may end up being one of the more challenging years for them as they stand to lose several Haunted Maze locations this year due to in park construction and new attractions.
With Terminator 2: 3-D now gone and expected to be transformed into Despicable Me: Minion Mayhem, the queue area will likely be rethemed as Gru's home, as was done in Orlando. The site was previously used as the home to the Alice Cooper Goes to Hell and House of 1000 Corpses mazes, and could end up being off the table for use for HHN starting this year.
The former home to the Wild West Stunt Show has been used for a number of mazes as well over the years, including last year's Walking Dead maze… but now the site has been flattened and cleared down to the dirt, with little chance of using it again in 2013.
If demolition begins on the Gibson Amphitheater by mid-2013 and they need the space, it also seems possible that they could lose the Maze location used for La Llorona last year as well.
While all of this is just speculation for the moment, it does stand to reason that HHN 2013 will be forced to expand into some new locations to build the haunted mazes. Of course, HHN in Hollywood has always been good at finding creative locations for their mazes. I remember in the early years, they actually would take over the top floor of the parking structure beneath T2/3D and build several mazes that you had to access via the emergency staircases from the park level. Of course, what I'd love to see done someday is the Terror Tram changed to become a One-Way trip… that would drop guests off somewhere in the backlot, where they had to travel through a series of mazes as they worked their way back into the park. I doubt it will ever happen for security reasons, but it would be a fun experiment.
2015 - Springfield / Simpsons Area - Rumor - (5/11/13) Screamscape sources tell us that after a brief review period of the new Simpsons themed food options coming soon to the Orlando park, they'll make a final choice as to approve a similar concept in the Hollywood park as well. If approved, you can plan on having a drink a Moes or trying out a Krusty Burger sometime in 2015.
(3/14/13) I had been wondering if Universal would opt to pull the trigger on a little project I had in mind for the park. Not that I shared this idea with anyone… but it was simply my own observation and mental prediction that Universal might be planning a little something special for the Hollywood park other than the PotterVerse and Despicable Me.
The good news is that I've now been told that my thoughts were right and Universal Creative is busy working on plans to bring a small piece of Springfield to the food options close to the Simpsons ride, just as they are doing in Orlando right now. Well… as we assume they are doing in Orlando right now, they still have not make any kind of announcement despite the fact that they have clearly built a replica of Moe's Tavern.
Anyway, I don't have a timeline on this, but if I had to guess, we'll probably see Springfield landmarks start to form open sometime in 2014 or 2015. If they follow the pattern of what's in the works for Orlando, you'll soon be able to eat a Krusty Burger, have a Duff Beer at Moe's Tavern, maybe try some Kentucky Fried Panda or General Chang's Taco Italino food. There are also expected to be other Springfield landmarks added (Lard Lad Donuts anyone?) and it is also worth mentioning that the Orlando version will also get a new flat spinning ride themed to the alien's Kodos and Kang, so it's a safe bet that Hollywood may also get this enhancement as well. For an idea of what's in store, keep an eye on our Universal Studios Florida page.
(1/31/13) With the Wizarding World of Harry Potter not expected to open until 2016, and Despicable Me opening in 2013… one does have to wonder just what Universal Studios Hollywood may have in store for 2014 or 2015? While I'm currently a bit in the dark on that question as well, I have heard from good sources that they do plan on opening at least one more attraction in that time-frame. Anyone else know anything more?
2016 - Wizarding World of Harry Potter - Confirmed - (4/29/13) It is official… the Gibson Amphitheater will close down for good in September. Events schedules to take place after this will be moved to new locations, though a few new acts will be added to the schedule as for the final weeks as a farewell celebration for the popular venue.
(4/25/13) With the Evolution Plan approved, everything is moving full steam ahead now to get the Wizarding World of Harry Potter under way. I've been told that we can expect to see the Gibson Amphitheater as well as the Curious George play area closed to begin demolition in early September. Never mind the concerts still slated for the remainder of 2013… they'll likely work to relocate to new venues soon.
(3/11/13) Has the timeline for the Hollywood version of The Wizarding World of Harry Potter slipped another six months? In a curious move the LA Times reports that a new slew of concerts have now been
announced for the Gibson Amphitheater that will take the existing run through to the end of 2013. Previously there were only a small handful of concerts slated for the second half of 2013, and sources had told us that those few events would end up being "moved" to alternate venues in order to begin full scale demolution on the Gibson by this summer. With new concerts now listed for the Gibson through to the end of 2013, does this mean the construction on the Wizarding World will also be pushed back? Stay tuned while we dig a little deeper.
(1/11/13) I'm hearing that we could see the first phases of the Gibson Amphitheater being gutted starting as early as May 2013. It will be a long process that will take up most of the rest of the year to demolish it and clear the site to make way for the construction of The Wizarding World of Harry Potter. Speaking of which... I'm hearing that PotterVerse West will now not open until Spring 2016.
(12/3/12) Westcoaster has posted a new construction report from Universal Studios Hollywood this week where they take a look at the Holiday decorations. However in the later pages, they uncover some major ground work is taking place backstage to the underground utilities, which apparently is seen as the first actual steps of construction for the future Wizarding World of Harry Potter project.
(10/16/12) We've heard the rumor before, but the latest whisper from the backlot is that Live Nation's lease to use the Gibson Amphitheater will come to an end sometime in 2013. At this point the Gibson Amphitheater will be demolished to make way for the Wizarding World of Harry Potter. There are rumored talks about possibly building a new modern venue elsewhere on a section of Universal's backlot property. (I'm guessing perhaps sometwhere out in the field beyond the far back parking structure and flat lot.)
While we're talking about The Wizarding World of Harry Potter, we know we can expect to see the "Harry Potter and the Forbidden Journey" ride, Butterbeer carts, some kind of themed restaurant and the Olivander's Wand Shop, but I've been hearing rumors about a second attraction to be included as well. It sounds like we may see a copy of the Flight of the Hippogriff family coaster also added as well, complete with Hagrid's Hut and Buckbeak.
(4/16/12) While no one seems sure of the exact timetable here, if you visit the park this year to see Transformers (and you should!) also make sure to get your butt planted for a viewing of Waterworld before you leave. It seems a fairly sure thing now that Waterworld will be removed sooner than later to make way for the start of construction Wizarding World of Harry Potter.
(12/12/11) Screamscape sources confirmed that we shouldn't expect to see the Wizarding World of Harry Potter open in Hollywood until 2015. The first phases of construction work for the project (or demolition to make room) are expected to begin before the end of Summer 2012 however.
(12/7/11) Universal Studios Hollywood held a press conference a few hours ago to confirm that the Wizarding World of Harry Potter will indeed be coming to the California park. Unfortunately, they were a little light on details… only mentioning that the Harry Potter and the Forbidden Journey thrill ride would be built, themed to look like the iconic Hogwarts Castle, but no timeline was given for the attraction to open. I contacted Universal for clarification on this, or to see if they could provide the year when it will open, but they responded that the exact timeline was not yet set at this point in time.
The press release had a few more minor details that confirmed that they were indeed building a themed land and not just the one ride structure. "The Wizarding World of Harry Potter at Universal Studios Hollywood will be as impressive as what has been created in Orlando – and is expected to transform tourism in Los Angeles for decades to come. It will be a fully immersive environment for the entire family that brings the stories of Harry Potter to life and is faithful to the visual landscape of the films, including a majestic Hogwarts castle to serve as the centerpiece of the themed environment. The Wizarding World of Harry Potter at Universal Studios Hollywood will be created with the same commitment to authenticity and the same level of talent and resources as its Orlando counterpart."
In another report I read elsewhere (sorry, can't find the link) the reporter asked Ron Meyer about where they would build it because the park was land locked, to which he responded that "We're not land locked! We've got 400 acres on this lot and 200 of them are still not developed." So that got me to thinking… could Universal possibly be rethinking some of that once proposed Vision Plan (later revised in 2009 as the Evolution Plan)? Could they now be realizing the value of all that property they hold, and what else they could do with it is they choose to expand the theme park side of the business instead of selling off the land for new housing developments? We can dream…
In the meantime, a LA County Supervision did comment in this other report, confirming the rumors we had been hearing, that the Gibson Amphitheater would be scrapped to make way for the Wizarding World, possibly opening as early as late 2014.
If your not quite sure just what to expect from the Wizarding World of Harry Potter and the Harry Potter and the Forbidden Journey ride, then be sure to read through Screamscape's official two part coverage of the grand opening of the Orlando park's version.
(12/5/11) The past several days have been all about Universal it seems. The opening of the amazing Transformers ride in Singapore, the closing of Jaws in Florida and the rumored coming of the Wizarding World of Harry Potter to Hollywood. From what I've been hearing over the past few days, the Potter deal is not only approved, but we could see a press release to make it official as early as this Tuesday, so stay tuned!
(12/1/11) The LA Times reports that a deal between Universal and Warner Bros. to build a west coast version of the Wizarding World of Harry Potter at Universal Studios Hollywood is being finalized and expected to be green lit within the next couple of weeks.
(12/17/10) While there is a huge push right now to bring the Wizarding World of Harry Potter to Universal Hollywood, I've also heard from some insiders that not all members of management are hot to jump on the bandwagon. It's not that they aren't impressed with the Wizarding World, but more to do with the timeline the Hollywood park would face if they were to approve the project.
Even if a deal is signed, the land designed and budgets approved, your still facing the fact that a West coast version wouldn't be ready to open until at least 2014 at the earliest. With the final film in the series set to launch a little over 6 months, it would be 3 more years until guests could walk the corridors of Hogwarts. So to these more concerned management members, they have to address the elephant in the room and ask, does Harry Potter have the staying power to stay a hot property for 3 solid years beyond the release of the final film?
In most cases, the answer would be no… something new is always ready to come along, but there is a chance that Harry Potter could become a timeless and endearing entertainment series for the ages, much like Star Wars, Indiana Jones and Back To The Future. Still, the ever enticing profit margin reports from Universal Orlando are proof enough for most Execs that they need to pursue this. After all, you've got to take risks in business from time to time…
That all said… one does also have to ask, is Harry Potter's story all over and done? Are there other tales that JK Rowling may have left in her pen that may take place in the Wizarding World, outside of the goings of Mr. Potter? Even JK Rowling isn't sure it seems, as she apparently told Oprah not long ago that she could definitely write an eighth or a ninth book but, "I think I am done, but you never know."
(12/13/10) The buzz about the possibility of a second Wizarding World of Harry Potter coming to Universal Hollywood has got some of the big Hollywood gossip hounds talking now. The news we revealed even made the headlines over at Perez Hilton, though for some reason they chose to link to our news indirectly through a posting at MuggleNet instead of coming right to the source, but what can you do, right?
Of course from what I've been told, Universal is 100% at this point, and like the Universal Orlando project, the fate of it all lies once again in the hand of JK Rowling. Of course this may not be the end-all either as there may be another mystery project in development between Universal Creative and JK Rowling as well… hmmm. More on this later.
(12/3/10) While there has been a lot of talk lately about possible future attractions under development at Universal, there is one big fish in particular out there that the Hollywood park is just dying to get their hands on. The runaway success of the Wizarding World of Harry Potter in Florida has many Hollywood execs convinced that getting their own version of the Potter-verse in Hollywood would be akin to finding the Holy Grail. Normally the big question for Universal Hollywood is trying to determine just where they could put it, given their extreme lack of space. However, with the huge profit margins on record for the Florida version, the question isn't so much where to put it, but rather what to demolish to make room for it. With those kinds of numbers, I'm told that Universal is ready to put nearly anything and everything under the wrecking ball to make it happen in California.
2016 - 2025 - Future Theme Park Resort and Studio Development Rumors - (12/4/12) The folks over at InsideUniversal have posted their own take on the rumored possible expansion and next decade of masterplanning for the Universal Studios Hollywood property. Give it a read and see what you think, as they make some very good points as to why this kind of expansion may not happen.
Of course the real problem is that even if they did buy the golf course, we have no solid idea of just what kind of plans they have for that property, which has long served as a nice buffer between the nearby neighborhoods and the studio backlot. But it sure if fun to think of all the possibilities.
(12/3/12) Screamscape has been hearing some very early rumblings claiming that possible new and major changes may be on the way to set up the future development of Universal Studios Hollywood over the next decade and beyond, as supported by the new owners at Comcast. With Disneyland's latest efforts really shining a focused beam of light on what can be achieved by a quality theme park resort experience in California, as well as what they've see taking place in Orlando, there may be early plans in the works to try and find a way to expand the Hollywood park in a way that it can stay competitive with the Disneyland Resort. After all, with Disney's California Adventure now firing on all cylinders, and the rumors of Disney eventually building a third park in Anaheim looking more clear each year, Universal Studios Hollywood needs to find a way to remain competitive against the Mouse.
We've already see the Evolution plan completely turned on it's head, with a renewed focus revising the existing property for the business interests of the Studio itself as well as the theme park side of things, abandoning the odd previous plans to sell off large tracts of land for residential use.
According to the early rumors, the next possible phase of development to create a Universal Resort experience in Hollywood may involve buying the massive private Lakeside Golf Club that lies right behind the studio backlot. The exact intentions of this purchase are not entirely clear, but the site could be used to allow for future expansion of the lower backlot area and studio production facilities. If the studio were to relocate some production elements to this property, it could also allow for the expansion of the theme park itself to extend more into the lower lot, allowing for not only more pedestrian access, but more attractions as well.
One such rumored development may already be linked to the impending Wizarding World of Harry Potter project, which may force the Studio Tram Tours to move the boarding area to the lower lot once again. If you recall your park history, the massive "Starway" down to the lower lot was first installed to give guests access to the new ET Ride, walk-up access to the Cinemagic show area, and they also moved the entrance to the Tram tour down there as well. It was moved back to the upper lot into the current location when they built the Jurassic Park ride, which blocked off the road access to the lower lot tram depot. With the Wizarding World needing to take over as much land as they can free up on the upper lot, it is conceivable that the backlot tram tour entrance could be moved down to the lower lot once again in the next five years.
If the rumors are true and things move smoothly, I've heard that a possible announcement that may include some new future development ideas for the Studio property could be released as early as Spring 2013. Anyone else know more?

The NBC Universal Evolution Plan (Formerly the Vision Plan) -
The history of the "Evolution Plan", which started off as the "Vision Plan" can be seen on its own page.
Update - (4/24/13) Good news for Universal Studios Hollywood… the city has given final approval to the $1.6 billion renovation plan known as the Evolution Plan.
(2/7/13) Universal Studios Hollywood received unanimous approval for their new Evolution Plan from the Los Angeles City Council this week.
(2/4/13) A great breakdown of all the proposed changes that Universal has included in the latest version of the NBCUniversal Evolution Plan, dated Jan. 7, 2013 can be found over at InsideUniversal. They break down each building and possible change coming, site by site, according to the new masterplan. The one odd thing is that it looks like the future of the old Wild West stunt show venue is simply to become a quiet "Central Park" green area for now.
(10/1/12) After a few more concessions by Universal, the Los Angeles Planning Commission has given their approval for Universal Studio's Evolution Plan which will add new hotels, studio support buildings and attractions to the park.
(8/30/12) A Screamscape reader who lives in the area around Universal Studios sent in pictures of a three page letter the studio has sent out to the local area residents to inform them about the latest changes to the "Evolution Plan No Residential Alternative". I've posted them here for everyone to see. (MORE...)
(7/18/12) It appears that sanity has prevailed at Universal Studios Hollywood, as the new owners have decided to take an axe to the entire residential portion of the Evolution Plan in the latest revision. The new map layout released also reveals plans for a new 500-room on-site hotel, new parking structures or possibly even CityWalk expansion buildings going into all of the remaining ground level parking lots. New studio production buildings will be added to the backlot in various locations. It looks like the old lagoon and Parting of the Red Sea effects area will be removed to make way for a new small neighborhood street scene, not unlike the famous neighborhood set further up the hillside. The Europe/Rome street area looks to also be replaced with a new street scene of some kind, and the western area looks like it will be removed and replaced by a pair of production buildings instead. Something new may also take over the War of the Worlds & Psycho House area, but the big lake and Jaws area will remain. However it does appear as if the Mummy / Avalanche tunnel effect tunnel will be removed and replaced by a new drive-through attraction of some kind. The collapsing bridge also looks to survive, and while the Gibson Amphitheater is still seen, there is a new attraction building set up behind it. WaterWorld also looks destined to be replaced by another new attraction building as well. I'm guessing one of these later two areas will become part of the Wizarding World of Harry Potter. Click here to see the new revised map.