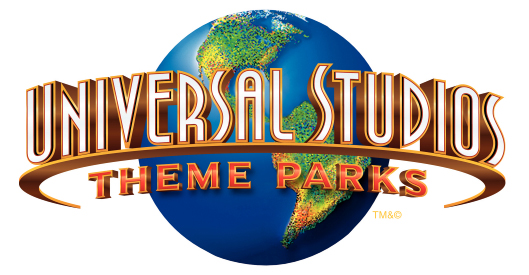 Universal Orlando
Orlando, FL
NBC Universal / Comcast


---- THE LATEST BUZZ ----
(2/14/20) Universal Orlando Has A Great New Ticket Deal (MORE...)
(2/13/20) Universal Orlando - A Look Back At The First Run Event (MORE...)
(2/5/20) Another Theory About What Is Coming To Citywalk (MORE...)
(1/30/20) Universal Orlando - New Project On The Way For CityWalk (MORE...)


Click Here to read the full Screamscape review of Halloween Horror Nights 29

VOLCANO BAY IS NOW OPEN - Read the official Screamscape Review!

LOWES Sapphire Falls Resort at Universal Orlando - Read the official Screamscape Review!
General Resort News - (2/14/20) Universal Orlando has put out a great ticket deal you might want to take advantage of. If you buy a two day ticket you can get two more days free. You can find out the details online, but it just has to be purchased by Aug. 13, 2020 and the four days used by Dec. 18, 2020. Best of all… no blockout dates for these tickets. There are different price deals available for this same deal to apply to regular 2-Park Park-to-Park tickets or upgrade into a 3-Park Park-to-Park ticket which include admission to Volcano Bay as well. You just have to use the four days within a 7 day time period from when the first day is used. Click here for details.

(2/13/20) A fun report about the first runner event at Universal Orlando can be found here, which includes a look at the race course maps for both the 5K and 10K layouts. They report that the event was WAY less crowded than the Disney running events have become, which was a welcome change of pace, but looking over the courses it is also nice to see how that majority of the race course is actually inside the two theme parks as well, giving you some great scenery to enjoy along the way.


(1/9/20) Universal Orlando has released their 2020 Mardi Gras concert schedule and details for the event taking place from Feb. 1st, 2020 through to April 2. This year's Mardi Gras event will also feature a Treasures of the Deep theme to go with the nightly parade that runs through the streets of the park, featuring six brand-new floats inspired by mystical creatures of the deep, the sunken city of Atlantis and more. All 12 floats in the parade have been enginnered by the famous Kern Studios who has been building Mardi Gras floats since 1947. Now here's that concert schedule:

Feb. 1 - The Roots
Feb. 8 - Karol G
Feb. 15 - Bell Biv DeVoe
Feb. 16 - +Live+
Feb. 22 - Kool & the Gang
Feb. 29 - TLC
Mar. 7 - REO Speedwagon
Mar. 8 - Dustin Lynch
Mar. 13 - Luis Fonsi
Mar. 14 - The All-American Rejects
Mar. 15 - Diana Ross
Mar. 20 - Chris Young
Mar. 21 - Earth, Wind & Fire
Mar. 22 - Marshmello
Mar. 28 - Why Don't We
Mar. 29 - Gavin DeGraw

(12/24/19) I'm told that Universal Orlando has quietly added on one more day to the Halloween Horror Nights 2020 schedule, adding in Sunday, November 1st as the new final date of the event. So the new official dates are Sept. 10 through to Nov. 1st, 2020.

(12/2/19) You may recall a while back that a man filed a $40 million lawsuit against Universal Orlando, claiming that the theme park resort ripped off his idea when designing the Toothsome Chocolate Emporium restaurant in CityWalk Orlando. The judge in the case dismissed the lawsuit and well as requiring him to cover all of the legal fees.

(11/6/19) Halloween Horror Nights 29 may be over and one for the books, but would you believe that Universal Orlando has already announced the dates for the epic Halloween Horror Nights 30?! That's right… you've been warned and have no reason to miss this epic celebration taking place on select from September 10, 2020 through to October 31st, 2020.

(10/19/19) You may have seen it mentioned here or elsewhere, but over the summer Universal Orlando made another head-scratching change to one of the attractions at Volcanao Bay. Similar to the previous policy change on the Kala and Tai Nui drop pod slides which started out with a 300 pound limit and suddenly dropped down to 200lbs before coming back to up to 275lbs, a new weight limit restriction was placed on the Punga Racers mat racer slide over the summer.
Previously I don't believe the slide had a weight limit restriction at all, but suddenly riders who have enjoyed the slide since it opened in 2017 were suddenly banned from riding along with anyone over 150 pounds, effectically making this attraction one for tweens, small kids and only the slimmest of adults.
Unfortunately, we now know the reason for this sudden change, as a 47-year old / 215 pound tourist visiting from New York who rode it with his daughters on July 11th, 2019 and was described as slamming head-first into "a wall of water" in the shallow splashdown end of the slide, snapping his head back which left him motionless and his entire body numb. According to the lawsuit now filed, he suffered from "severe spinal cord compression" that left him almost paralyzed, and he had to undergo surgery while still in Orlando to remove part of his vertebrae and get a partial spinal fusion between his C3 and C7 vertebrae.
Compared to other mat racer style slides, I do have to admit that the Punga Racers does stand out as being different from most as the splashdown run at the bottom is shorter than most. Once the lawsuit is settled, I would not be surprised if the slide is modified to increase the length of the run here in order to allow normal sized adults to ride again.

(10/17/19) Universal Orlando reports that "Early Registration" is now available for the resort's inaugural Epic Character Race 5K and 10K that will take place over Feb. 1-2, 2020 weekend. For all the details on how you can join, click here.
It is also worth mentioning that Universal Orlando is offering Florida residents special ticket prices to see Blue Man Group shows between Oct. 21st and Jan. 1, 2020. Adult tickets are just $54 and children's tickets are $29.Click here to find out all the official info.

(9/13/19) Universal Orlando has announced that they will host their first ever "Running Universal" event on February 1st and 2nd, 2020. The event is being called the "Running Universal Epic Character Race 5K and10K" and will allow the racers to run through courses that will travel through the Universal Orlando theme parks surrounded by some of their favorite characters. Registration will begin in October, but you can call up the official details on their website now.
2019/2020 - Universal's Endless Summer Resort - (11/12/19) Universal Orlando has announced that the first guests will be able to check into the new Endless Summer Resort - Dockside Inn and Suites starting on March 17, 2020. By the end of 2020 when the entire resort is complete, the Dockside Inn and Suites will add an additional 2050-rooms to the Universal Orlando Resort.
"With rates starting at just $85 per night, Universal's Endless Summer Resort combines the quality guests have come to expect from a Universal Orlando hotel with an extra-affordable price point – creating an experience that is unmatched in the Orlando area. Plus, hotel guests receive exclusive benefits, including Early Park Admission, complimentary transportation to and from the theme parks and more, creating a complete and seamless vacation experience. Dockside Inn and Suites will become the destination's eighth property in partnership with Loews Hotels & Co, offering Universal Orlando guests a hotel choice for every style and budget."



(7/4/19) If you follow along with Screamscape on social media, you should have seen various videos of our preview visit to Universal Orlando's Endless Summer Resort a couple of weeks before it opened to the public posted to our Facebook page and on our IGTV. I've reassembled that video footage along with a bunch of photos I took on site into an all new video tour of Universal's new resort that has room packages priced so low you just can't go wrong staying there. Given the quality that the Loews Hotels are known for, and the low-price point they are asking for their first value level resort, it would just be crazy to stay anywhere else along I-Drive.
I kind of think that Universal and Loews are making a point here as well, as the majority of existing resorts on International Drive are old resorts from the 70's and 80's who typically haven't invested much into upgrading their properties over the years. It is safe to say that the opening of the 750+ room Endless Summer Surfside Resort is like a warning shot to the rest of I-Drive, with Phase 1 of the massive Dockside Resort (over 2000 rooms) across the street set to open in March 2020 followed by the rest Dockside by Fall 2020. The message? Time to up your game or prepare to surrender.


(3/22/19) Universal Orlando has confirmed that Universal's Endless Summer Resort - Surfside Inn and Suites will officially open on June 27th, 2019. The second phase, Endless Summer - Dockside Inn & Suites were also announced to open in May 2020. You can check out the brief preview video of the resort below.


(1/11/19) While Universal hasn't even opened the "Surfside Inn" side of their new Endless Summer Resort, Universal did just send out an email to their mailing lists that included details about how to be on the first guests to stay at the Dockside Inn and Suites side (phase 2) 'before anyone else'. According to the website, available dates for the Dockside Inn will start May 1, 2020.

(11/13/18) Universal Orlando has released the first images showing off how the guest rooms inside the Universal's Endless Summer Resort - Surfside Inn and Suites will look when the new resort opens in Summer 2019.
"From the vibrant color scheme to warm wood tones, guests will step into the free-spirited lifestyle of surf culture at Universal Orlando's first-ever Value category hotel. Surfside Inn and Suites will include 750 guest rooms and 2 Bedroom Suites all boasting bright and beachy design elements. The 2 Bedroom Suites sleep up to six and include three queen-sized beds, a separate bedroom and a kitchenette area, making them the perfect home base for Orlando family vacations. With rates starting at less than $100 per night, Surfside Inn and Suites will introduce extra affordability to guests' Universal Orlando vacations without sacrificing exclusive theme park benefits like Early Park Admission and resort-wide transportation."

(4/6/18) Universal Orlando has officially announced the names and timelines for the new resort properties to be built on the site of the former Wet 'n Wild waterpark. The overall site for both resorts will carry a single theme and be called "Universal's Endless Summer Resort". Like all the other Universal Orlando Resorts, this will be another partnership with Loews Hotels, with the resorts broken into two sides... the Surfside Inn and Suites, which will open first in Summer 2019 to be followed by the Dockside Inn and Suites in 2020.
The resorts will offer "a relaxed and easy vibe", featuring plenty of surf and beach style themeing. Best of all, these two resorts will launch an all-new "Value" level hotel for Universal Orlando, with rooms starting as low as $73 a night. About half the rooms on the property will be 2 Bedroom Suites, which will start at $111 a night. Like the other Universal Orlando Resorts, free shuttle transportation to Universal Orlando is included as well as Early Park Admission perks.

(11/9/17) Universal Orlando has confirmed their plans to add two more hotels to their resort line-up… this time just outside the existing resort on the former site of the Wet 'n Wild waterpark at the intersection of International Drive and Universal Blvd. The good news is that these hotels, while slightly off-site, will be high-value options for families looking to visit Orlando with room-rates starting at less than $100 per night.
Between the two hotels, there will be a combined 2,800 new rooms (including 1,450 2-bedroom suites) along with complimentary transportation from the resort to the Universal Orlando theme parks and Citywalk. One hotel will offer 2,050 rooms while the other will just be 750 rooms, and between the two there will be three pools, two food courts, coffee bars, fitness rooms and more when they begin to open in Summer 2019.
"Brought to life by the same Universal Creative team behind the incredibly-themed Loews Portofino Bay Hotel, Hard Rock Hotel, Loews Royal Pacific Resort, Loews Sapphire Falls Resort and Universal's Cabana Bay Beach Resort, these all-new options will be destinations unto themselves. Guests will enjoy the sun, surf and sand with a laid-back coastal feel. Towering exterior murals with vibrant and natural colors will set a free-spirited and beachy tone, inviting guests to hang loose throughout their stay."
2020/2021 - New CityWalk Attraction - (2/5/20) Orlando Weekly has posted their own take on what Universal Orlando may be planning on doing next with Citywalk. Adding on to the theory I've already posted about Universal planning an Escape Room attraction, they also mention rumors about a possible Saturday Night Live branded comedy club that could be added as a replacement for the Rising Star Karaoke club.
There is also an interesting theory that the site of the closing stores and merging them into "a single merchandise space" could be used to make an even bigger and new version of the Universal Orlando store, which would then free up the site of the current Universal store, which backs right up to the Rising Star, which would allow for the combined pair of sites to be reworked into an SNL Comedy Club and an Escape Room attraction.
All good thoughts for sure, and I've also been hearing for years now that NBC and Comcast have been wanting to take advantage of the SNL brand somewhere at Universal Orlando, but they just had not come up with the right concept to do it in the theme parks. Making a more "adultish" comedy club certainly would be an acceptable way to bring it to life in Citywalk rather than in the parks.

(1/30/20) According to a report at Inside Universal, some new changes are afoot at within Citywalk. According to the report, the Fresh Produce and Island Clothing Co. stores have both closed within the past month. There are also rumors that P!Q (located between the two) along with Fossil are both also expected to close sometime this year. According to the report, rumor has it that all four of these side-by-side locations, once closed, could be turned into one giant mega site.
But what could possibly take up such a large footprint? Well, in addition to the possibility of adding another restaurant, I'm going to fall back on a much older rumor for this one. Would you believe… an Escape Room? Between Nov. 2018 and October 2019, Universal has registered several trademarks for an Escape Room style attraction and various merchandise to be sold under the name, "Universal's Great Movie Escape". All of these trademarks are still very much alive and have been granted to Universal, and now we have the first possible sign of where it may go.
Keep your eyes open!
Future Expansion Site / 3rd Theme Park - (8/3/19) Universal's EPIC UNIVERSE was announced as the name of their next theme park coming to Orlando. All information and history about the rumors and development of this project have now been moved to an official EPIC UNIVERSE page for future reporting. Head on over and check out our complete breakdown about what was announced and what we think we know about this new park based on all concept artwork compared to the various rumors. (CLICK HERE FOR ALL THE NEWS ON EPIC UNIVERSE)