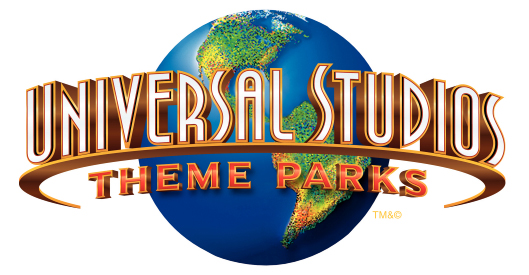 Universal Orlando
Orlando, FL
NBC Universal / Comcast


---- THE LATEST BUZZ ----
(4/22/14) CityWalk Construction Update (MORE...)
(4/14/14) Cabana Bay Beach Resort Update (MORE...)
(4/11/14) CityWalk Construction Update (MORE...)
(4/10/14) Universal Orlando Raises Parking Fee (MORE...)
General Resort News - (4/10/14) I'm told that Universal Orlando has just raised the price of parking this week up one dollar to $17 to match the latest price increase from Walt Disney World. Parking between 6pm and 10pm is $5, and is free after 10pm. If you are a Florida resident, parking is free after 6pm with proof of residency.
(3/20/14) Our good friend, Arthur Levine at About.com Theme Parks has launched a new review all about the best dining opportunities to be had at Universal Orlando, spanning both theme parks, the three hotels and all of CityWalk. Click here to get the basic rundown and then jump over here to see who made the Top 10 list.
(3/13/14) Mardi Gras as Universal Orlando has been extended by a week, as Robin Thicke has rescheduled his previously canceled concert to now play on June 7th.
(2/28/14) While Universal Orlando's online ticket prices remain at the old price level, despite the price at the gate going up, I believe I have the answer. A Screamscape source forwarded me a message Universal had sent out to various major travel agencies on Thursday the announced that their ticket prices would be going up starting Tuesday, March 4th. So if I put the pieces together, I'm guessing that the online prices will catch up to the new gate prices starting March 4th.
The letter also officially confirmed what we all knew was coming… that "A PARK-TO-PARK TICKET will be required in order to pass through the brick wall onto platform 9 ¾, board the train at King's Cross Station in Universal Studios Florida, and travel to and from Hogsmeade Station in Universal's Islands of Adventure, enjoying a different experience each way."
This leads me to my final note… something I kind of missed the other day when looking at the rest of the price increases. While the cost of a 1-Day / 2-Park ticket will rise to $136 from $128, the cost of a 2-Day / 2-Park ticket will make a far larger jump, rising to $195.99 from the $146.99 price still available online…a hefty increase of $49. I'm not sure if this is the right way to go for Universal, as it may prompt more guests to try and cram in both parks into one day who may have previously bought the 2 day passes. Of course I will also admit that the previous price of a mere $18.99 more to upgrade from a 1-Day / 2-Park pass to the 2-Day version was an incredible steal of a deal.
By comparison, a 2-Day Park Hopper ticket at Walt Disney World will run you $237, so Universal's 2-Day / 2-Park pass is still $41 cheaper than a similar 2-Day pass to Walt Disney World.
(2/27/14) As expected, Universal Orlando has followed in the footsteps of Walt Disney World and raised their ticket prices earlier today at the front gate… but not online for some reason. The cost has gone up $4, so an Adult 1-park pass is now $96 and a Child is now $90. What may be most important to everyone going forward however is the cost of the 1-Day / 2-Park pass which is now $136 for an Adult and $130 for a Child, as you should expect to need a double park pass to ride the Hogwarts Express attraction.
As noted, it is interesting to note that, for now at least, ticket prices online have not increased. 1-Day / 1-Park adult tickets are still $92, and you can buy a 1-Day / 2-Park ticket for $128. Click here to see the current online pricing.
(2/26/14) No way to know if this is true, but Screamscape sources tell us that Universal Orlando may be planning on remodeling some of the rooms at the Hard Rock Hotel as new kids suites with a special Transformers theme. Perfect Resort choice to handle the Heavy Metal action of the Transformers.
(2/12/14) Universal Orlando has confirmed the rest of this year's Mardi Gras concert schedule with The Roots performing on May 17th and Kelly Rowland on March 28th.
(2/10/14) The 2014 Mardi Gras celebration kicked off this past weekend with a concert from Daughtry and the latest edition of the Mardi Gras parade float that features all four floats from last year plus three brand new ones. Check out the review over at Behind The Thrills.
(2/7/14) Another act has been added to Universal's Mardi Gras 2014 lineup… Cher Lloyd will perform on May 24th.
(1/30/14) Good news for those planning on staying at one of the fantastic Universal Orlando resort hotels. The latest word from their hotel partner, Loews Hotels & Resorts is that every one of their hotels will now offer free WiFi in every guestroom at every Loews hotel. Previously the three Universal Orlando Resorts offered free WiFi in the hotel lobby, but access in your room came at a price. I'm very happy to see this new change put into effect as it adds one more fantastic perk to these already great resorts.
(1/29/14) Two new big name acts have been announced to Universal Orlando's Mardi Gras concert schedule. You can now look forward to Huey Lewis and The News on May 31st and Weezer performing on March 29th. As Mr. Burns would say… Excellent!
(1/27/14) We've got a couple of fun wrestling news items for all you wrestling fans this week. For starters, TNA has now added a new PPV to their event schedule that will take place on April 27th at Universal Orlando, in addition to new Impact LIVE shows set to shoot at Universal Orlando starting on select dates starting on March 13th through to May 9th so far.
On the other side of the spectrum, it seems that WWE is set to begin talks with various networks about broadcasting deals for the various WWE programs as the current deal with NBC/Universal will soon expire. According to LordsofPain, NBC/Universal may be considering offering a physical WWE Hall of Fame site at Universal Orlando as part of their pitch to renew a broadcast deal with WWE.
(1/16/14) Coaster101 shares an interview with Nick Sim, the creator of ThemeParkTourist.com and author of the new book, Universal Orlando: The Unofficial Story this week. The book is essentially the only title out there that covers the creation, development and history of the Universal Orlando Resort.
In other news, Universal Orlando has announced several more Mardi Gras 2014 acts this week.
2/8 - Daughtry
2/15 - Barenaked Ladies
2/16 - Thomas Rhett
2/22 - Robin Thicke
3/1 - Collective Soul
3/8 - Prince Royce
3/14 - Cody Simpson
3/15 - Foreigner
3/21 - A Great Big World
3/22 - Gavin DeGraw
3/28 - Kelly Rowland
3/29 - Weezer
4/5 - Skillet
4/12 - Lynyrd Skynyrd
4/19 - Kool & The Gang
5/3 - Nelly
5/10 - The Wanted
5/17 - The Roots
5/24 - Cher Lloyd
5/31 – Huey Lewis and The News
(1/13/14) According to the official Kool & The Gang website, the band will be playing at Universal Studios Florida on April 19th as part of the Mardi Gras concert series.
(1/6/14) TNA Wrestling fans who were happy to see them come back to shooting shows at Universal Orlando, take notice! According to this article, TNA has not been able to schedule any future dates to tape more shows at Universal Orlando at this time. The next several shows will be taped in Alabama, and then the production will move to shoot some episodes in the UK. Anything beyond that is unknown.
(12/31/13) ParkScope reports that Universal has applied for a patent for their own next-gen style queue management and ride reservation system… but they did this way back in June 2012. I'm curious is this is something they are still looking into putting in motion, or did they put it on the shelf for now to test out the Q-Bot system instead?
(12/19/13) Production on a Spanish language version of "The Voice" called "La Voz Kids" is relocating to Universal Studios Florida for the next season, to air in Spring 2014 on NBC/Universal's Telemundo.
(12/17/13) Good news for Orlando visitors wanting to see the fantastic Blue Man Group show at Universal Orlando. Screamscape has been informed that BMG has added additional performances to their holiday schedule. Starting Dec. 19th, the show will perform twice a day (6pm & 9pm) and from December 26 through to December 31, Blue Man Group will perform three times a day at 3pm, 6pm and 9pm.
"This year, Blue Man Group added an exclusive new segment to the show, which can only be seen at their performance at Universal Orlando Resort. The new piece allows the Blue Man to learn a bit about Oxytocin—"the happiness hormone"—and how it develops in the brain. The Blue Man's exploration leads him to discover how the joys of pet ownership and human interaction, and, of course, group experiences can increase overall happiness rates." For more information about Blue Man Group at Universal Orlando Resort – or to purchase tickets – visit www.universalorlando.com/blueman.
(12/4/13) Several new details have been released about what all is taking place during the "A Celebration of Harry Potter" event at Universal Orlando on January 24-26, 2014. Click here to read up on all the latest.
(11/29/13) It looks like Bill & Ted will return to Halloween Horror Nights after all. According to this report all new creative licensing deals have been made with various groups ahead of a celebration of the 25th Anniversary of Bill & Ted in 2014. This will see new B&T inspired clothing, toys, posters, a comic book and more to hit the store shelves next year but the article also mentions a new 5 year deal was signed with Universal to keep the show running in the Orlando and Hollywood parks. Beyond that, Alex Winter also has confirmed that plans are moving forward to shoot a third film in the near future.
(11/14/13) If you will miss the new TNA Impact tapings from Universal Orlando later this month, three new dates have been announced for Dec. 3, 4 and 5th.
(11/4/13) According to this report TNA Wrestling is indeed returning to Universal Studios Florida and will be taping on three back-to-back nights (November 21, 22, 23) but will not be returning to the former Impact Zone soundstage (SS21). Instead the production will be shooting inside the slightly smaller Sound Stage 19 which would be the one directly to the left of the Blue Man Group entrance.
(10/28/13) As rumored, TNA Wrestling has confirmed that they will return to the old Impact Zone at Universal Orlando, with the first TV show to air live on Spike TV from Orlando on November 21st. According to this article, the majority of their TV show programming will now take place in Orlando once again, but will be mixed with the occasional on the road show tours.
(10/23/13) I'm told that November 2nd will be the last day to purchase a Universal Meal Deal program, as an all new version of the program called the "Universal Dining Plan – Quick Service" will launch on November 3rd.
"The new Universal Dining Plan – Quick Service offers guests a wide variety of choices at any quick service or cart in the parks and at select locations in CityWalk! Under the Quick Service plan, guests will use pre-loaded Dining Plan cards for their meals around property good at over 100 dining locations. The Meal Deal will continue to be honored for guests who have purchased the Meal Deal via universalorlando.com or as part of their vacation package, but will no longer be available for sale as of November 3."
Also in the employee news this week, it was confirmed that construction on the new four-level Team Member parking structure will officially begin on November 22nd, and lasting approximately six months, bringing it to completion just in time for the opening of Diagon Alley for Summer 2014.
(10/21/13) Is TNA Wrestling returning to Universal Orlando? According to this article TNA may have begin talks to return to their former Orlando soundstage as early as late November, mixed in with news that they also just cancelled their previously schedules on-the-road show to be shot in Baltimore on November 21st. While the soundstage is currently being used for Halloween Horror Nights, I suppose they could have it cleared out for TNA to use in 3-4 weeks.
Also, I've got a quick update on that third day free offer taking place from Universal Orlando currently. I'm told that the offer is currently only good for guests from the US and Canada. Sorry… that's the breaks.
(10/18/13) Universal Orlando has announced the first two concerts for 2014 Mardi Gras celebration, on opposite ends of the event calendars. Robin Thicke will perform on February 22nd and The Wanted will perform on May 10th. Expect to see the rest of the concert schedule fleshed out by the end of the year.
(10/14/13) Universal Orlando has kicked off a great new ticket deal, offering guests 3 days of admission into Universal Studios Florida and Islands of Adventure for the price of a 2-day admission ticket. All three days must be used within a 14-day period of time however, and while the tickets can be purchased anytime now through May 9, 2014, all tickets will expire on May 22, 2014, just before the busy Memorial Day Weekend.
The date here is also quite telling, as I've got a feeling that we wont see the new Diagon Alley expansion of the Wizarding World open to the public until at least Memorial Day Weekend 2014. This time period could also be used as a prediction as to when Universal may be expecting to making their next ticket price increase as well.
Universal Orlando also has a related deal going on with their resort hotel packages, offering a free third night and day in the parks with the purchase of a 2-night hotel / park ticket package. (NOTE - I'm told that the new special offers are currently only good for guests from the US and Canada. Sorry…)
2014 - Citywalk Renovations - Under Construction - (4/22/14) OrlandoParksNews.com takes us into CityWalk for a look at the latest construction progress on the many new restaurant projects under construction all at once. Check it out.
(4/11/14) The latest construction report from CityWalk comes in from OrlandoParksNews.com as they check out some rehab work in the Mini Golf area, the new Starbucks, Cold Stone, Red Oven, the Magaritaville Porch and progress being made on all the rest that will open later this year like CowFish and Vivo Italian Kitchen.
(3/26/14) The latest progress pictures from CityWalk were posted by OrlandoParkNews this week, including a look inside the newly opened Starbucks and Cold Stone Creamery, as well as a look at the now gutted TCBY and Cigarz locations, Cowfish and more.
(3/12/14) Great news, I'm told that the new Coldstone Creamery is now open at Universal CityWalk, and the new Starbucks location is expected to be open in a matter of days.
(3/10/14) OrlandoParkNews takes a look at Universal Citywalk this week, checking out the construction progress on the new Starbucks location, Cold Stone Creamery, The Cowfish and the huge expansion of Maragritaville's Porch of Indecision.
(3/4/14) Behind the Thrills has posted new pictures from CityWalk of the new and soon to open Cold Stone Creamery and Starbucks locations, now that the construction walls are down.
(2/7/14) Since I wasn't able to attend the media preview of the new Antojitos restaurant at Citywalk myself, I sent our good friend Katie from Katie's Cucina down to check it out for me. She has posted a great set of photos to her blog along with a definitive review of the dining options available, so make the jump and give it a read!
Overall, I'm happy to report that I've heard nothing but fantastic feedback about Antojitos so far and I can't wait to try it myself the next time I'm in Orlando.
(1/30/14) While the new Antojitos restaurant wont officially be open until Feb. 6th, I'm told that it has unofficially soft-opened to guests. It may not be open daily yet, but you can try your luck if you are passing by. In the meantime you can see the latest CityWalk construction pictures posted to Orlando Park News.
(1/20/14) A Screamscape reader checking out the construction of the new Antojitos restaurant in Citywalk spoke with a manager who told them they were shooting to open it to the public by January 30th. Meanwhile there seems to be a lot of activity inside the building as minor things are being finished up and the staff is undergoing final training. In the meantime a huge photo update showing off the inside of the new restaurant was posted to OrlandoUnited. I'm digging the look and style inside… now I can't wait to try out some of that tasty food!
(1/14/14) A good article about what we can expect from the new Antojitos restaurant at Citywalk was posted to the Orlando Sentinel last week.
(1/9/14) New signs posted in Citywalk reveal the final name and look chosen for the new Italian Kitchen restaurant replacing Pastamore as "VIVO".

New artwork added below.
(1/6/14) I'm told that a temporary Universal Studios Store has opened in Citywalk, or is preparing to open, as the main Citywalk store will close down any day now to undergo refurbishment ahead of the 2014 busy season.
(12/24/13) According to the latest rumors Universal may have set an internal date for The Groove to close down sometime in mid to late 2014 for another possible new Citywalk project.
(12/23/13) A construction update from Citywalk has been posted to OrlandoParkNews this weekend, showing off the progress on the latest new Citywalk projects. Speaking of which, I was told elsewhere that the current Candy store would be turned into the new Menchie's frozen yogurt site, and TCBY and Cigarz would be merged together to become the new Bread Box restaurant.
(12/15/13) One of the most unique creations coming to Citywalk is the new Cowfish Sushi Burger Bar. The existing location in Charlotte, NC was listed by the Charlotte Panther's star quarterback, Cam Newton, as one of his favorite restaurants. I'm bit ashamed to say that I have not tried out The Cowfish myself yet, since I live in the Charlotte area, but as I detest sea food, it just sounded "not right" to me.
I'm what you would call "A Fussy Eater" and as the late great George Carlin would say, "Fussy eater" is a euphemism for "Big pain in the ass." That said, next time I get a chance to go out to eat when I'm on that side of town, I think I'll give it a try and post a little review. So far the Orlando location has a 4.4 stars out of 5 rating on Google and you can preview the menu on the official website.
(12/13/13) Big news from Universal Orlando earlier today as they dished out the details on a large renovation to the food offerings at Citywalk that will open over the next year, starting with the newly opened Red Oven Pizza Bakery.
Starbucks will move into a new and much larger ground level location not far from Red Oven and will be joined nearby by one of my favorite ice cream shops… Cold Stone Creamery. The old (current) Starbucks location on the second level will be expanded and transformed into a new dinning option called The Cowfish… which offers a strange mixture of Burgers and Sushi, including a unique mixture of the two which they call a "Burgushi". What's left of the current Pastamore will be transformed and replaced by a new Italian eatery called Pranzo's.
As we've talked about for some time the former Latin Quarter nightclub will become Antojitos with a tasty offering of fresh Mexican food to enjoy. Nearby will be a new food stand called the Hot Dog Hall of Fame which will serve more kinds of hot dogs than you can imagine, including many famous creations borrowed from America's favorite ballparks.
Universal also confirmed the departure of Cigarz and TCBY. Cigarz will become Bread Box Handcrafted Sandwiches while TCBY will become Menchie's Frozen Yogurt. I don't believe they confirmed if the candy store was leaving or not.
Finally the Universal Studios Store will also undergo a huge makeover in design and will also become a more "interactive experience" as well.
Finally, there was no mention of the rumored Jekyll & Hyde club… so either it was an idea that just failed to get finalized, or the rumor was a bad fabrication. However, Universal did also say that this was just the first phase of transformations they had planned for Citywalk, so who knows what Phase 2 might bring. If you havn't already noticed the big push here has been new food quick options and new restaurants, and there is an easy explanation for that as well. Remember that the Universal Orlando Resort is growing by an astounding 1,800 new hotel rooms once both wings of the new Cabana Bay Beach Resort opens in Summer 2014. Adding in 1,800 new rooms full of guests into the mix with the existing 2,400 rooms (Portafino's 750-rooms, Hard Rock's 650-rooms and the Royal Pacific's 1000-rooms) and you can see that there will be a need for more eating options at all levels.
(12/9/13) Lets revisit that Jekyll & Hyde rumor from last week for a moment. According to other Screamscape sources who claim to have seen the plans and artwork, the former Latin Quarter building is still said to become a new themed Mexican restaurant that will be named Antojitos. According to another source the Mexican eatery will feature dining within, but may also have a faux 'food truck' placed outside in the street for quick to-go food offerings.
Does this mean Jekyll & Hyde are not coming to Citywalk? Maybe… maybe not. Remember the rumored closing of Cigarz, TCBY and the Candy Store on the other side of Citywalk. The three locations are rumored to be merged into one single new venue to create a unique new creation, and multi-leveled layout might be perfect for a Jekyll & Hyde as well. We'll just have to stay tuned and see what Universal is set to announce this week on Thursday morning in Citywalk.
(12/6/13) According to a couple of Screamscape sources, the new gothic looking building under construction at the former Latin Quarter location may be much more exciting than what I had previously thought. Instead of a new mexican food restaurant... how would you feel about the opening of a Jekyll and Hyde Club: Restaurant and Bar, like the famous one in New York City at Times Square? (Click here to see the Jekyll & Hyde website) This may be what is on the way and might be announced next week in Citywalk.
I've never had the pleasure of visiting it myself, but the concept is a "haunted restaurant, bar and social club for eccentric explorers and mad scientists where guests eat, drink and socialize among the unusual and the bizarre." If this is true, Citywalk is about to get very interesting...
(12/5/13) Click here to sneek a peek at the new restaurant façade in Citywalk… as rumored, it has a very gothic church / mission style look to it.
(12/3/13)
I've heard this rumor for some time now, but one of our sources has also added a bit too it now. Cigarz, on the upper level of Citywalk across from the Whopper Bar is rumored to be closing to make way for a new project. In fact… it isn't just Cigarz, but the new project is also rumored to take over TCBY and the candy shop… and while these are all technically on different levels, I'm told it is for a new restaurant of some kind. Stay tuned!
(12/2/13) Today we head into Citywalk to check on the latest construction progress taking place as Citywalk evolves for 2014. While we know Red Oven is now open, pictures posted to OrlandoParkNews.com shows off construction at the former Endangered Species store area which has now been completely gutted, plus a look at the large wall and wrapping around the rumored to Mexican restaurant going in next to The Groove.
(11/20/13) The Daily City has posted a report about the brand new (and now open) Red Oven Pizza Bakery in Citywalk that includes a review, a look at the menu and tons of pictures taken inside the new restaurant. Check it out!
(11/10/13) Special thanks to a reader who sent in three new pictures showing off the new Red Oven Pizza Bakery restaurant from the outside as well as from the inside of the new built patio area. I'm not sure if it was open for business or not yet however.
(11/8/13) A few new interesting updates about the future of Citywalk came my way today. While a new ice cream place was expected, it seems that it isn't Ben & Jerry's, but instead will be something even better… a Cold Stone Creamery expected to go in near Starbucks.
I'm told the new authentic Mexican restaurant taking over the former Latin Quarter will be called Antojitos. A new Mexican "Mission" looking façade is expected to go up soon.
(11/7/13) A picture showing off the new front covered patio under construction for the new Red Oven Pizza joint at Citywalk can be found on twitter.
(11/4/13) The logo and signs are now up for the soon to open Red Over Pizza Bakery in Citywalk and the logo has also been placed on the Citywalk guide brochure for November.
(10/1/13) OrlandoParksNews reports from CityWalk this week that as I had rumored weeks ago, the Endangered Species store has finally closed down. I know it was still open back on Sept. 20th when I was on site myself for Halloween Horror Nights. A large steel framework has also gone up in the past week just outside the former restaurant area now gutted below Starbucks. The former Latin Quarter site has also been gutted, but I heard lots of activity going on within when I was there last week as well.
(9/16/13) Based on information found on Universal's job page, there are several new positions opening up soon for a new restaurant coming to Citywalk called Red Oven that is expected to be a custom Universal creation and not part of a chain. According to another leaked piece of information, Red Oven will feature "authentic hand tossed pizza".
(9/3/13) OrlandoParksNews takes a stroll around Citywalk to check on all the new construction that has been starting up all over as a new wave of improvements are on the way.
(8/6/13) Some of the rumored changes have begun inside Citywalk I'm told, with the Latin Quarter now reported as being closed and construction walls are up around Pastamore.
(7/15/13) Interesting changes are on the way to Citywalk at Universal Orlando over the next 6-8 months that will change the dining options a bit. I'm told that the Endangered Species Store is expected to close in the near future, and Starbuck and Ben & Jerry's will move in to take over the lower level space. Pastamore is expected to possibly move down into this area as well. Meanwhile the Latin Quarter is expected to undergo a change into a more Mexican format and there is talk of the Galaxy Bar reopening as some kind of high end snack bar featuring fancy hot dog creations.
2014 - Universal's Cabana Bay Beach Resort - NOW OPEN - (4/14/14) OrlandoParksNews dropped by Universal Orlando's newest hotel, the Cabana Bay Beach Resort, for a look around at the open section of the hotel, as well as to snap a few photos of the second half under construction, set to open this Summer.
(3/18/14) It looks like we are a bit guilty of assumption… because it turns out the new pedestrian bridge was never intended to cross over Hollywood Way, it was only listed as crossing over the road at the intersection of Adventure Way and Hollywood Way and we've been assuming it would cross over the wrong road all this time, just so they could use the existing sideway on the other side of

the street.
Turns out the pedestrian bridge will indeed cross over Adventure Way, we've been sent a look at the plans showing off the new sidewalk pathway that will be built along with it, which matches up with the graphics of the Garden Bridge we saw months ago. Guest will cross over the "Garden Bridge" without seeing that they are crossing over a busy road, and then venture down a winding garden pathway as they head down the road towards of the Royal Pacific. They will exit the garden path as they cross the street at the entrance to the Roayl Pacific's Convention Hall, and continue to walk down a new sidewalk near the canal system, and cross over a new bridge over the canal just before the entrance to the Royal Pacific. Once over the water, they path with turn in upon itself and connect up with the existing pedestrian pathway (RED) that runs from CityWalk to the Royal Pacific.
(3/17/14) I'm not sure what is going on, but I'm told that work crews have been seen driving pylons into the median of Adventure Way. While I'm wondering if this may be for a new traffic light system to service the new hotel, we did have a reader wondering if the new planned pedestrian bridge, which has yet to begin construction, may have switched locations.
I seriously doubt they would do this, as foot traffic will still need to get over the busy Hollywood Way eventually, so anyone know what the work on Adventure Way is for then? On a possible related note, I'm told there are also signs that Universal may be preparing to lay down a new sidewalk along this side of Hollywood Way as well, running from the Cabana Bay down to the Royal Pacific entrance intersection. Since the new bridge wont be ready before the Cabana Bay opens, a new foot traffic path along this route may be in order.
(2/5/14) For those looking to stay at the new Cabana Bay Beach Resort, Universal's website lists it as opening the first phase to guests on March 31, 2014.
(2/1/14) Universal Orlando is now accepting bookings for their new Cabana Bay Beach Resort and has a special offer available to book a Family Suite room at the Standard Room price (starting from $93 per night) during a special Preview Period between March 31st and June 14th, 2014. Hard to beat that deal for an on-site theme park resort room rate. Click here for details.
(1/24/14) I'm told that electronic message boards have been placed on the road near the new Cabana Bay resort saying that road construction will begin on February 3rd. I can only imagine that this may be the start of construction for the new pedestrian bridge project.
(1/10/14) Universal Orlando has released new images showing off the interior of the new Cabana Bay Beach Resort on Facebook today. Check them out here.
(10/24/13) Sneek a peek at Universal Orlando's new bridge that will connect the Cabana Bay Beach Resort to the rest of the Universal Orlando resort. This wont be any normal bridge, but apparently it will be given a very 'green' look, covered in plantlife and planted trees to the point where they intent that the guests walking over the bridge will hopefully never even realize they are on a bridge over a busy road.
(7/22/13) Orlando Rocks has posted a few new pictures on 7/20/13 showing off the quick progress being made to the Cabana Bay Beach Resort.
(6/22/13) I was invited into a fantastic preview presentation to get all the latest updates about the new Cabana Bay Bea ch Resort at Universal Orlando. The new resort will open in two phases, with the first phase featuring 600 suite rooms opening in early 2014, possibly in January. The building in this phase will feature outdoor corridor access to the rooms and open with the first of two massive pool areas at the resort. The first pool area will also feature a kids water play area and is themed with an iconic old fashioned diving platform by the pool. No actual diving through... the platform is non-functional.
The rest of the resort, 300 more suite rooms and 900 standard / value level rooms will open in Summer 2014 with indoor corridor access. There will also be a second pool and a lush tropical themed lazy river, that will have "sections that are not lazy at all". What exactly that means remains to be seen and will be the subject of a future announcement from Universal, though I suspect they will be able to add some fun high speed currents and water effects to part of the river to make it more exciting.
The overall late 50's / early 60's theme of the Cabana Bay Beach Resort has tested very positive with guests of all ages. While the older generation sees it as a throwback to the days of their youth, but it also tested very positive with the younger 20's to 30's demographics who enjoy the retro style. Inspiration for the resort not only comes from classic seaside resorts along the coast, but also from the auto industry, as they are putting a modern spin on a classic design. As part of the retro / throwback feel of the resort, it will also feature a unique 10 lane bowling alley on site as well.
The new resort fills a needed "value" level option at the Universal Orlando resort, something that Lowes' resort guests have been requesting. Standard rooms will start at $119 a night while the suites that can comfortably sleep 6 will start at $174 a night. The other main difference between a stay at the Cabana Bay Beach Resort and a stay at one of Lowes' other three on-site resorts is that guests will not be given the same front-of-line Universal Express access to the park attractions. However guests of the Cabana Bay will still be given the same Early Entry access into the parks as the other on-site guests.
The resort will also offer a massive food court that will not only offer classic American cuisine but also feature many International dishes. Guests will be offered bus transportation to the Universal theme parks and Citywalk, as well as making a walking path available, which will include the newly approved pedestrian bridge over the busy road to keep everyone safe. Check out the latest concept artwork, pictures of a room model as well as a picture of the first completed room interior.
(4/1/13) If there was any doubt, Orlando's City Council voted and gave final approval for the $9 million in funding for improvements around Universal Orlando, including the new pedestrian bridge going in near the new hotel. There is a nice piece of artwork showing off what it will look like here as well.
(3/15/13) A series of photos shot at the construction site of Universal's Cabana Bay Beach Resort has been posted to the Orlando Biz Journal. In addition to construction shots, they also posted a picture of model of the entire resort, so now we can see how the whole thing will be laid out.
(2/18/13) It looks like we may have a possible answer to the question of if Universal Orlando's new hotel will be serviced by the riverboats that serve the other three on-site resorts. An article at the Orlando Sentinel reports that the city of Orlando will reimburse Universal Orlando around $9 million to pay for the building of a large pedestrian bridge that will cross over the intersection of Hollywood Way and Adventure Way from the new Cabana Bay Beach Resort area to the sidewalk on the Islands of Adventure side of the street. Universal has designed it and will pay to have it built, but the city will pay them back for it and in the end the city will own the bridge and not Universal.
With a clear pathway now in place for Cabana Bay Beach Resort guests to cross over the busy road, where they can travel down the sidewalk and likely pass down into the shuttle bus drop off area at the entrance to Islands of Adventure, it appears that Universal may not plan to extend the river system to the Cabana Bay Beach Resort. Of course, due to frequent lightning storms that stop boat transportation, there is already pedestrian access to all three existing Universal Orlando Resorts anyway, so the addition of the new bridge isn't a firm confirmation of anything just yet, especially since the city is paying Universal back for the bridge. They may have funds to extend the river system after all. Has anyone else heard anything more about this?
(7/11/12) Universal Orlando and Loews Hotels & Resorts have announced that they will open a forth on-site resort hotel to be called Universal's Cabana Bay Beach Resort. The new resort will offer 1,800 new rooms when it opens in 2014. The resort's rooms will be divided into two distinct experiences: 900 family suites able to sleep up to six and include a kitchen area, and 900 standard guest rooms, offering both moderate and value priced options.
The hotel will feature retro style themeing designed to evoke the memories of family long distance driving vacations, featuring bold design lines, bright colors, neon lights and two themed pool areas. It will be built on a 37 acre site near Islands of Adventure, just off Hollywood Way and Turkey Lake Road, with construction set to begin very soon.
The one main difference between staying at Universal's Cabana Bay Beach Resort and the other Universal Resorts is that while you will still get the benefits of early park admission and resort-wide charging privileges, guests staying here will not be given complimentary Universal Express Unlimited Access. So far nothing has been mentioned about expanding the river ferry system that transports guests from the other on-site resorts to the parks to the Cabana Bay Beach Resort. Previous rumors also suggested that this resort may feature a more extensive or surf themed pool area, but as of right now Universal is not ready to comment about any other features that will or will not be included in the hotel's final design.
(1/30/12) Early word is that Universal Orlando may be working with their hotel partner (Lowes Hotels) on finalizing plans to open a forth resort hotel by the end of 2013 in one of the empty lots beyond the Royal Pacific. More than likely, they may opt to build this resort on the bigger plot of land, which is also the furthest one away, directly behind the giant Jurassic Park ride building. The rumored theme of this resort may be a 1960's era California ocean side resort hotel with a heavy surfing theme. Even better news, it seems the price point they are shooting for with this new hotel may be to fit in more with Disney's Moderate or Value resort level price point.

2014 - Wet 'n Wild: adds Aqua Drag Race - (2/13/14) Local News 13 has posted their own detailed breakdown of Wet 'n Wild's new Aqua Drag Racer slide, along with comparisons to the other waterpark additions coming to Central Florida this year. New detailed revealed include a race clock that will be at the bottom of each slide lane, so you can keep track of your top race times. They also confirm that the Aqua Drag Racer will also retire the park's 1992 Bubba Tub slide, as the new slide will reuse the old Bubba Tub slide tower and stairs, so installation should so fairly quickly. The new Aqua Drag Race slide was sold to the park from ProSlide as part of their KrakenRACER line.
(2/12/14) Wet 'n Wild Orlando has confirmed that they will open a major new slide for 2014 called Aqua Drag Race. This will be a four-lane head-first mat-racer style slide that will start off your run through an enclosed twisted segment with the lane next to you before entering the more traditional head-first dive to the bottom.

2014 - Employee Parking Structure - (2/6/14) A reader sent over a great picture showing off the fantastic looking new employee parking structure that has risen very quickly at Universal Orlando. It's quite the massive structure so far, and I'm sure the employees will really appreciate it. Good show!



(11/26/13) Construction has begun on the new team member parking structure behind Universal Studios Florida. You can see artwork showing off what it will look like, as well as the final placement of the structure by clicking here.
(7/1/13) An interesting memo went out to Universal Orlando employees this weekend, announcing that the construction of a multi-level parking structure would soon begin for the Team Members in their current parking lot. On site surveying will begin over the next few weeks and full scale construction will begin this fall with the structure to be complete and open in 2014. From what I understand, this parking expansion project is a greatly needed infrastructure improvement for the Team Members.
Fall 2014 - Halloween Horror Nights 2014 - (3/27/14) Halloween Horror Nights 2014 dates have been announced, with this year's event running from September 19 through to November 1st. The official site also confirms that we will see 8 haunts and 2 "Outrageous Live Shows" in 2014, as well as several chilling "street experiences". Get ready… HHN2014 is coming!
???? - WWE Hall of Fame - WILD Rumor - (9/23/13) According to this report the rumored discussions of building a WWE Hall of Fame in Universal Orlando's Citywalk area have been struggling over the issue of a possible return of TNA Impact Wrestling to tape inside one of the Orlando Soundstages again in the future.
They say that if WWE were to commit to having a presence on site, they would want an exclusivity to the park, banning any possible return of TNA to the Orlando Impact Zone soundstage. By contrast, the article claims that Universal was happy with their dealings with TNA and not only did they not want to burn that relationship, but claim that TNA had already talked with them about possibly returning to Orlando for future show tapings.
I can't verify the validity of any of these rumors or reports myself, but I had previously heard elsewhere that TNA was welcome to return to the Impact Zone in the future… or at least they are for the time being.
(7/14/13) An interesting twist on the WWE Hall of Fame rumor is coming down as the talks of shutting down NBA City are on an increase. According to the latest whispers, before we see a WWE Hall of Fame stand-alone attraction, WWE may try their hand at running the former NBA City as a WWE themed restaurant instead. They would follow the path set by Hard Rock and Planet Hollywood by mixing up the themeing inside with various museum style displays of wrestling history as well as showing off non-stop collection wrestling matches on the video screens inside while you eat, an probably live broadcasts of their various TV programs and PPV events if you happened to dine-in at the right time.
I like this idea actually, as it would not only be a more financially sound idea for the Citywalk location, but would give them a good idea of the long-term appeal of the concept. If the restaurant could sustain a successful run, they could always expand and build a Hall of Fame attraction into any available open space nearby a few years later. Keep in mind this wouldn't be the first WWE themed restaurant concept, as they did run "The World" in New York's Times-Square from for a little over four years starting in late 1999, but I believe that concept might have been more of a nightclub than a themed restaurant.
(6/28/13) The rumors about bringing the WWE Hall of Fame to Universal Orlando are still going strong this week. According to the latest report from LordsOfPain the attraction is rumored as a possible replacement for the struggling NBA City restaurant.
(5/31/13) While this sounds a little crazy on the surface, the Wrestling news/rumor site LordsOfPain did mention that WWE may be in talks with Universal Orlando about building the official WWE Hall of Fame somewhere at Universal Orlando. The website mentions the possibility of building it as a free attraction inside one of the two theme parks, but I think we are more likely to see something like that built as a stand-alone exhibit somewhere inside Citywalk.
And while you may think more of TNA Wrestling when you think of Universal Orlando, keep in mind that both of the weekly WWE shows (Raw & Smackdown) are both broadcast on channels owned by the Comcast / NBC-Universal empire. It's also worth mentioning that WWE has kept Orlando in their crosshairs ever since the successful Wrestlemania 24 event was held in Orlando's Citrus Bowl in 2008. The "Axxess" fan event before the big show was also held inside Universal Studios Florida that year. Since then we've seen WWE begin taping their weekly NXT show (WWE's Minor League) at Full Sail University in Winter Park and the recent announcement of the addition of a new WWE training facility to Orlando as well. Over the past couple of years I've also heard rumors of a possible physical WWE Hall of Fame attraction more than once to be eventually built somewhere in Orlando.
And just a rumor to add a little more fuel to the fire… Orlando is said to be in the running of cities likely to host WrestleMania 31 in 2015. The timing of that last rumor may be key… as it certainly would be the perfect time to open an official WWE Hall of Fame in Orlando when WrestleMania was also in town.
Future Projects - (9/12/13) The Orlando Sentinel reports that NBCUniversal President and CEO Steve Burke told investors that their studies of the Universal Orlando resort shows that they could have between 10,000 to 15,000 hotel rooms on site and maintain a profitable occupancy rate. Much like the Walt Disney World expansion in the 90s, they believe that a built-up of on-site hotel rooms will also increase attendance and profitability at the theme parks.
Currently Universal Orlando has 2,400 rooms between the three existing resorts (Portifino Bay, Hard Rock Hotel and the Royal Pacific) and jump to 4,200 rooms next year when the Cabana Bay Beach Resort opens. By comparison to Walt Disney World's 26,000 rooms, this isn't much, but if Universal Orlando were to aggressively double or even triple the number of rooms they have on site, I'm certain this could certainly send a shockwave that would be felt by Disney's own occupancy rate.
In addition, Burke says that parent company Comcast will accelerate the pace of new rides and attractions at the parks, as recent investments have been paying off. Attendance at Universal Studios Florida has been up close to 20% since Transformers opened in June. NBCUniversal will elevate Capital Spending to almost $500 million this year… a figure that the the Sentinel notes will likely because the company's new baseline, as the goal is to now open a new attraction every single year at both Universal Studios Hollywood and at the Universal Orlando Resort.
(9/11/13) Is a new Universal Orlando waterpark experience still on the table? According to one Screamscape source, the dream of building a brand new, on-property, Universal branded waterpark is not only alive, but still in development for the future. If approved and built, it would be located on the undeveloped piece of property that sits between the Royal Pacific and the new Cabana Bay Beach Resort.
I had heard for years that Universal had been pondering building their own waterpark and had conducted guest surveys to determine what guest's expectations of a "Universal" branded waterpark experience would include. After all, the clock was ticking… and the land lease for the property under Wet 'n Wild wasn't going to last forever.
That is… the clock WAS ticking… until Comcast surprised everyone by suddenly swinging a deal to buy up all the land under Wet 'n Wild earlier this year. At that point, I think most people figured the idea of a new Universal waterpark was dead and possibly even unnecessary. Apparently not…
Of course if this is all true, then the other shoe must be dropped… because if they build a new state of the art waterpark on property, what will become of Wet 'n Wild? Currently the Orlando waterpark market is pretty full… and while Wet 'n Wild has a lot of fun attractions, it is also one of the oldest attractions in Orlando, sitting on potentially a very valuable piece of property in a high traffic area in terms of both vehicles and foot traffic. While one obvious use for the Wet 'n Wild property could be to build yet another large resort hotel (just slightly off-site compared to the rest) I've got to think there may be other options on the table as well. Just something to think about…
(4/23/13) I'm not quite sure who is spreading the rumor that Universal Orlando is planning a 3rd park by 2018 but it certainly hasn't been me. To be honest, not only has this rumor not even touched my keyboard, but it hasn't even passed within a whisper of my ever-listening ears, or those of the Screamscape Spy-Network.
So right now, much like the fellow at the Orlando Business Journal, I'm not buying into this rumor either. The only new 'park' I've been talking about Universal Orlando looking into building for several years now is to build their very own themed waterpark, which will serve as a replacement for Wet 'n Wild when the lease eventually runs out on that property.
By contrast, my inbox has been full of nothing but huge rumors for all new attractions and mega-investments into Universal Orlando's existing two theme parks… and nothing at all about a new 3rd mega park. Now… I'm not saying that a 3rd park is impossible… it just isn't in the cards right now.
Once upon a time it was, back when Universal was owned by Seagram's and they bought up that huge piece of property that the new convention center building sits on that ran from there all the way down almost to John Young Parkway that is now home to the Rosen Shingle Creek resort, golf courses, a Westin hotel and more. Back before Vivendi bought Universal from Seagram's and sold off all this valuable property, THIS was supposed to be the future site for Universal expansion projects for years to come. They planned golf courses, new resort hotels, a new mega theme park (maybe two) as well as an all new waterpark experience. Unfortunately, none of it ever saw the light of day when Vivendi sold the property off piece-meal to anyone who opened their checkbook because they were in such a poor financial state.
So based on that… we know Universal did have dreams of expansion beyond their currently property line where they have now become landlocked. As things go right now, Universal really has no room for a third mega-park… only a waterpark or more hotels. They'll need to buy up more property if they want to expand in a bigger way.

(10/17/12) A report at MiceChat all about Universal Orlando starts off showing off the construction and ongoing maintenance efforts Universal has been doing in the parks and ends with some great news. They report that $1.5 Billion dollars has now been approved for future capital projects at Universal Orlando over the next 10 year, starting things off with the fast-tracked Transformers ride and then the London side of the Potterverse.
Beyond those two projects, there is an estimated $850 million leftover for future projects. The first of these have already begun to possibly surface, with rumors of a couple of Seuss ride concepts dueling for attention themed to either The Lorax or The Grinch. Something new could awaken in Jurassic Park, or Universal may choose to drop the Marvel heros and rethemed that Island. Over at the Studios, we've heard for some time now that T2/3D was on the chopping block, and several new plans have been envisioned to rethemed the kiddie area, and perhaps even eventually replace ET with something new. Either way, looks like the next decade is going to be bright and very busy for Universal Orlando.