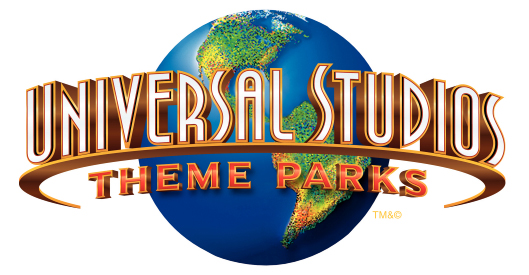 Universal Orlando
Orlando, FL
NBC Universal / Comcast


---- THE LATEST BUZZ ----
(5/13/13) Juicy new HHN 23 information is starting to leak out this week so hold on to your hats. I'm told that the plan right now is to have 8 haunts in 2013 and I'm hearing that we will see the return of (MORE...)
(5/6/13) With a little bit of disappointment on my part, Universal Orlando announced the full run of the Summer Concert Series… but no sign of Linkin Park. (MORE...)
(4/29/13) Behind the Thrills reports that the creative team from Universal Orlando's Halloween Horror Nights will host a seminar on May 25th on how unique (MORE...)
(4/25/13) A massive photo update from all over the Universal Orlando Resort has been posted to OrlandoParksNews.
General Resort News - (5/6/13) With a little bit of disappointment on my part, Universal Orlando announced the full run of the Summer Concert Series… but no sign of Linkin Park. Oh well… but the official lineup is now as follows:
June 1- Ne-Yo
June 8 – Nickelodeon's Big Time Rush
June 15 – Gavin DeGraw
June 22 – Earth, Wind & Fire
June 29 – Adam Lambert
July 6 – Kip Moore
(5/3/13) While we don't have anything to back this up yet… Screamscape sources have told us that we could see Linkin Park come to Universal as part of the Summer Concert Series. Call it a hunch… but if this is true, I would not be surprised to see Linkin Park play on Saturday, June 22, during the same week that Transformers: The Ride opens. After all, Linkin Park did have major songs attached to all three of the Transformers films.
(4/25/13) A massive photo update from all over the Universal Orlando Resort has been posted to OrlandoParksNews.
(4/24/13) Universal Team Members, Create-a-mations is looking FOR YOU! In order to expand the Universal Team Member collection Create-a-mations is offering a 50% discount on the first figure made for select attractions. This will help us expand our inventory, as well as get you a great keepsake of your time in the parks for even lower than our lowest price ever!
If you work at or are a fan of:
Popeye & Bluto's Bilgerat Barges
The High in the Sky Seuss Trolley Train Ride
Cat in the Hat
Men in Black: Alien Attack
Please contact us right away by emailing createamations@aol.com! We'd like to create a brand new custom for you for ONLY $20! Please help by spreading the word to any friends/family that may be Universal Team Members - past or present! Act fast - this offer ONLY applies to the FIRST figure made from each attraction to help further our collection inventory!
(4/23/13) I'm not quite sure who is spreading the rumor that Universal Orlando is planning a 3rd park by 2018 but it certainly hasn't been me. To be honest, not only has this rumor not even touched my keyboard, but it hasn't even passed within a whisper of my ever-listening ears, or those of the Screamscape Spy-Network.
So right now, much like the fellow at the Orlando Business Journal, I'm not buying into this rumor either. The only new 'park' I've been talking about Universal Orlando looking into building for several years now is to build their very own themed waterpark, which will serve as a replacement for Wet 'n Wild when the lease eventually runs out on that property.
By contrast, my inbox has been full of nothing but huge rumors for all new attractions and mega-investments into Universal Orlando's existing two theme parks… and nothing at all about a new 3rd mega park. Now… I'm not saying that a 3rd park is impossible… it just isn't in the cards right now.
Once upon a time it was, back when Universal was owned by Seagram's and they bought up that huge piece of property that the new convention center building sits on that ran from there all the way down almost to John Young Parkway that is now home to the Rosen Shingle Creek resort, golf courses, a Westin hotel and more. Back before Vivendi bought Universal from Seagram's and sold off all this valuable property, THIS was supposed to be the future site for Universal expansion projects for years to come. They planned golf courses, new resort hotels, a new mega theme park (maybe two) as well as an all new waterpark experience. Unfortunately, none of it ever saw the light of day when Vivendi sold the property off piece-meal to anyone who opened their checkbook because they were in such a poor financial state.
So based on that… we know Universal did have dreams of expansion beyond their currently property line where they have now become landlocked. As things go right now, Universal really has no room for a third mega-park… only a waterpark or more hotels. They'll need to buy up more property if they want to expand in a bigger way.
(4/15/13) A video showing off some Augmented Reality moments using the new Universal ScreenPlay App has been discovered on YouTube. Point your mobile device's camera at one of the posters on the wall featuring the ScreenPlay app and see them come to life in a fun little animated display, or other posters will hit you up with movie trivia questions.



(4/10/13) Universal Orlando reports that all 750 rooms at the Portofino Bay Hotel have been completely renovated with "a fresh, new Mediterranean-inspired design that enhances the guest experience." The $14 million renovation project took 5,000 gallons of paint and 35,000 yards of new carpeting.
I've had the pleasure of staying at the Portofino Bay Hotel twice and enjoyed my stay very much. While the hallways from the lobby to the rooms can be a big long if your towards the end of one of the wings, the hotel offers a very relaxing and unique environment unlike anywhere else in Orlando. Plus they have one of my all time favorite hotel pools that offered a nice zero-depth entry point for the smaller kids to play in as well as a nicely themed stone castle/fortress structure which is also home to a waterslide.
(For comparison's sake, I've also stayed at Universal's fantastic Royal Pacific Hotel on three occasions as well, which I also enjoy. But I've never had the chance to try out the Hard Rock Hotel to see how well it stacks up against the Portofino Bay and Royal Pacific.)
(4/3/13) The Orlando Sentinel reports that Big Time Rush will return to Universal Orlando to perform on June 8th as part of a yet to be announced 2013 Summer Concert Series. The Universal Summer Concert Series will perform every Saturday night from June 1st through to July 6th. The rest of the acts will be announced in the near future.
(3/25/13) It was an interesting weather weekend in Central Florida it seems as strange storms popped up and knocked down some trees, broke some construction walls, knocked down signs and ripped banners to shreds. You can see photos of some of the damaged areas at Universal Orlando posted to Behind the Thrills this weekend.
(2/14/13) Things are looking magical at Universal Orlando as reports of increased attendance and guest spending are released by by the resort and NBCUniversal. Cash flow has surged 9.9% in 2012 to $953 million, including a 9.7% increase just in the last quarter of 2012.Total revenue is up 4.8% for the year to $2.1 billion as theme park fans can't get enough of the Wizarding World of Harry Potter and according to Comcast, the theme park division will ramp up CapEx spending by 25% in 2013 as they work on finishing Transformers and the Potter expansion in Orlando, and the Potter and Despicable Me projects in California begin construction.
They see the wisdom in heavy investment in the company's theme parks. "Investments in our theme parks over the last few years have actually reset the level of their performance," Comcast CFO Mike Angelakis said as all the new attractions added to the parks "are dramatically expanding the potential of our theme-park business."
(2/4/13) Universal Orlando will lose another interesting attraction soon… one that a good number of people might never knew existed. Since 2004 TNA Wrestling has been shooting TNA Impact, aired on Spike TV, from one of Universal Orlando's soundstages. I believe their typically would tape a pair of episodes one evening about every two weeks or so, and guests at Universal Orlando were allowed in for free to serve as the live studio audience.
TNA will tape their last regular show at the Impact Zone in Orlando on March 7th before taking TNA Impact on the road for all future shows, touring around the nation much like WWE does with their show schedule. From time to time TNA may return to the Impact Zone for the occasional show, but for now wrestling fans in Orlando will have to get their last regular fix on March 7th before bidding TNA "Bon Voyage!"
(1/21/13) Universal Orlando has kicked off a new ad campaign for 2013, along with the Tag Line, "Vacation Like You Mean It." It's got a nice touch to it… check out one of the new commercials below to see if you agree.

(1/18/13) I've heard an odd report about large construction walls placed in Citywalk between the NBA City restaurant and the entrance to Islands of Adventure. Anyone know more about what is going on here?
In other news, a 45-year old mother was arrested on Wednesday while trying to enter Universal for making "a joke" about having a bomb in her purse to the security staff, who immediately notified the police who made the arrest.
(1/2/13) OrlandoRocks has posted some great photos showing off the New Years Eve celebration from Universal Orlando's Citywalk, featuring a concert performance by REO Speedwagon featuring over 20 photos.
(12/19/12) Universal Orlando has announced that due to peak crowds, they will suspend operations of the new Ride Reservation System (aka: Q-Bot) from Dec. 27-30th. That said... they will still be selling Universal Express passes as an alternate choice. I'm kind of confused why they are offering Universal Express AND the new Q-Bot based system. It's getting kind of silly, they should choose one or go back to offering their initial free kiosk based version to come more in line with Disney's FastPass. (Or my best choice... just scrap them all and go back to the good old days when everyone was equal...)
On a positive note, Universal Orlando will offer a ton of new Coke Freestyle machines throughout both parks this month along with new RFID enabled souvenir cups that will offer the option of unlimited drink refills for the day (or period of days in some cases.) for $10.99. Look for Coke Freestyle machines in the following locations:
Universal Studios Florida - Richter's Burger Co., Louie's Italian Restaurant, Monsters Café and starting at Mel's Drive-In on Dec. 21st.
Islands of Adventure - Oasis Coolers, Comic Strip Café, Circus McGurkus and Burger Digs
(12/5/12) Behind the Thrills has been spending a lot of time over at Universal Orlando lately, checking out Grinchmas, the Macy's Day Parade and more. They take a look at what does into the prep work to make the Macy's Parade happen at Universal and even take a test ride on one of the Trycaloons.
(11/15/12) The OBJ reports that Universal Orlando will soon launch two new dining experiences: a Superstar Character Breakfast (featuring the characters from the parade) and the Cinematic Spectacular Experience where guests can dine at Lonbard's Seafood Grille and enjoy dessert in a private viewing area for the show.
(10/17/12) A report at MiceChat all about Universal Orlando starts off showing off the construction and ongoing maintenance efforts Universal has been doing in the parks and ends with some great news. They report that $1.5 Billion dollars has now been approved for future capital projects at Universal Orlando over the next 10 year, starting things off with the fast-tracked Transformers ride and then the London side of the Potterverse.
Beyond those two projects, there is an estimated $850 million leftover for future projects. The first of these have already begun to possibly surface, with rumors of a couple of Seuss ride concepts dueling for attention themed to either The Lorax or The Grinch. Something new could awaken in Jurassic Park, or Universal may choose to drop the Marvel heros and rethemed that Island. Over at the Studios, we've heard for some time now that T2/3D was on the chopping block, and several new plans have been envisioned to rethemed the kiddie area, and perhaps even eventually replace ET with something new. Either way, looks like the next decade is going to be bright and very busy for Universal Orlando.
2013 - Halloween Horror Nights 23 - (5/13/13) Juicy new HHN 23 information is starting to leak out this week so hold on to your hats. I'm told that the plan right now is to have 8 haunts in 2013 and I'm hearing that we will see the return of regular scare zones once again rather than last year's roaming hordes. Bill & Ted will return for another adventure of course, but I'm also hearing that the park may have resigned a deal to bring back the Rocky Horror show once again.
As for the haunts… we will see another year of heavy IP use once again with some interesting new choices. According to the whispering voice on the phone, we may see as many as five haunts based on existing horror franchises: Cabin in the Woods, Evil Dead, American Werewolf in London, Resident Evil and The Walking Dead.
While The Walking Dead was used last year, I'd imagine we would see a new haunt this year themed after the events of Season 3 with clues and images from the upcoming Season 4. Add in three original concepts to the mix and we're up to eight possible haunts this year if all goes well.
(4/29/13) Behind the Thrills reports that the creative team from Universal Orlando's Halloween Horror Nights will host a seminar on May 25th on how unique and interactive experiences like Horror Unearthed are created. The event is open to the public, but you have to buy a ticket to get in. Follow the link for details.
(4/24/13) Universal Orlando has announced the dates for Halloween Horror Nights 23. Sept. 20-21, 26-29, Oct. 3-6, 10-13, 16-20, 23-27, and Oct. 31-Nov. 2.
(1/3/13) Behind the Thrills believes that the first teasers and clues about Halloween Horror Nights 23 are already oozing out in the form of a possible new investigation underway by Legendary Truth. The Legendary Truth Facebook page has posted a new status update regarding a Lockdown as of 01/01/2013, seemingly due to the investigation of the Iniquitus, the evil forces unleashed at HHN 22.

2014 - Universal's Cabana Bay Beach Resort - Under Construction - (4/1/13) If there was any doubt, Orlando's City Council voted and gave final approval for the $9 million in funding for improvements around Universal Orlando, including the new pedestrian bridge going in near the new hotel. There is a nice piece of artwork showing off what it will look like here as well.
(3/15/13) A series of photos shot at the construction site of Universal's Cabana Bay Beach Resort has been posted to the Orlando Biz Journal. In addition to construction shots, they also posted a picture of model of the entire resort, so now we can see how the whole thing will be laid out.
(2/27/13) Universal Orlando has announced that guests can now begin to make reservations for the new Cabana Bay Be

ach Resort, which is now slated to open on March 31st, 2014.
Guests will have two options for rooms, a value priced standard room (starting at $119/night) or a moderate priced family suite that sleeps six (starting $174/night). There will be 1800 rooms in total, 900 of each style. It sounds like it will open in two phases, with the "North Courtyard" opening first and the South Courtyard opening later in 2014. "Each area will have a unique look and feel."
When complete, the resort will feature two pool complexes with sand beaches and interactive features, a themed lazy river and 10-lane bowling alley. There will be a mixture of buildings in the complex with some 4-story buildings and some 7-story structures, all with a very colorful retro 50's-60's look to it all that looks "Groovy!"
(2/18/13) It looks like we may have a possible answer to the question of if Universal Orlando's new hotel will be serviced by the riverboats that serve the other three on-site resorts. An article at the Orlando Sentinel reports that the city of Orlando will reimburse Universal Orlando around $9 million to pay for the building of a large pedestrian bridge that will cross over the intersection of Hollywood Way and Adventure Way from the new Cabana Bay Beach Resort area to the sidewalk on the Islands of Adventure side of the street. Universal has designed it and will pay to have it built, but the city will pay them back for it and in the end the city will own the bridge and not Universal.
With a clear pathway now in place for Cabana Bay Beach Resort guests to cross over the busy road, where they can travel down the sidewalk and likely pass down into the shuttle bus drop off area at the entrance to Islands of Adventure, it appears that Universal may not plan to extend the river system to the Cabana Bay Beach Resort. Of course, due to frequent lightning storms that stop boat transportation, there is already pedestrian access to all three existing Universal Orlando Resorts anyway, so the addition of the new bridge isn't a firm confirmation of anything just yet, especially since the city is paying Universal back for the bridge. They may have funds to extend the river system after all. Has anyone else heard anything more about this?
(1/14/13) OrlandoRocks checks into the progress at the Cabana Bay construction site this week.
(12/31/12) Pictures of the Cabana Bay Beach Resort (Project 146) have been posted to OrlandoRocks this week as they appear to be building up a lower level structure with concrete blocks.
(12/20/12) I'm told that large cement block walls are starting to go up on the site of the new Universal Orlando hotel close to Turkey Lake Road. If there is anything worth seeing, I'm sure we'll have pictures online very soon.
(12/14/12) I'm told that a large crane and concrete pump truck are now on the site of the future new Universal Resort hotel. Looks like work is still slowly moving ahead here. We may see some vertical construction before you know it.
(8/2/12) Early signs of activity and the arrival of some heavy construction equipment and cranes has started on the future site of Universal Orlando's 4th resort hotel, Cabana Bay. Check it out over at OrlandoParkNews.
(7/20/12) ParkScope has posted details from the permits Universal filed for the new Cabana Bay hotel project (aka: Project 146). They report that the hotel will have three 600-room buildings, a pool and even fire pits. The hotel could possibly open the three buildings in phases.
(7/11/12) Universal Orlando and Loews Hotels & Resorts have announced that they will open a forth on-site resort hotel to be called Universal's Cabana Bay Beach Resort. The new resort will offer 1,800 new rooms when it opens in 2014. The resort's rooms will be divided into two distinct experiences: 900 family suites able to sleep up to six and include a kitchen area, and 900 standard guest rooms, offering both moderate and value priced options.
The hotel will feature retro style themeing designed to evoke the memories of family long distance driving vacations, featuring bold design lines, bright colors, neon lights and two themed pool areas. It will be built on a 37 acre site near Islands of Adventure, just off Hollywood Way and Turkey Lake Road, with construction set to begin very soon.
The one main difference between staying at Universal's Cabana Bay Beach Resort and the other Universal Resorts is that while you will still get the benefits of early park admission and resort-wide charging privileges, guests staying here will not be given complimentary Universal Express Unlimited Access. So far nothing has been mentioned about expanding the river ferry system that transports guests from the other on-site resorts to the parks to the Cabana Bay Beach Resort. Previous rumors also suggested that this resort may feature a more extensive or surf themed pool area, but as of right now Universal is not ready to comment about any other features that will or will not be included in the hotel's final design.
(1/30/12) Early word is that Universal Orlando may be working with their hotel partner (Lowes Hotels) on finalizing plans to open a forth resort hotel by the end of 2013 in one of the empty lots beyond the Royal Pacific. More than likely, they may opt to build this resort of the bigger plot of land, which is also the furthest one away, directly behind the giant Jurassic Park ride building.
The rumored theme of this resort may be a 1960's era California ocean side resort hotel with a heavy surfing theme. The Surfing theme may be played up quite a bit here, with the creation of an on-site waterpark for hotel guests that will include an abundance of surf wave equipment (wave pool, stationary surf waves, etc). From what I'm hearing, a surfing lesion may even may be included as part of the experience for hotel guests. Even better news, it seems the price point they are shooting for with this new hotel may be to fit in more with Disney's Moderate resort level price point.
In a previous master plan amendment filed with the city back in 2007, they did identify both of the empty lots beyond the Royal Pacific as future resort sites. The closest site (labeled Site D) was planned to have an 800 room, 8-story tall hotel structure, while the bigger site we're talking about here (Site E) was to hold a proposed 1800 room resort with 16-story tall hotel tower wings branching off a central structure. The plan at the time did show that Universal intended to expand the river system to allow for transportation to these two new hotel projects. (This was the same master plan where they revealed the apartment complex that was built behind the Jaws area and The Promenade at Universal Plaza office complex that went in across from the Hess station.)

2015/2016 - New Waterpark - Rumor - (3/17/11) Over the years I've talked on and off about the long term plan for Universal to build their very own on-site waterpark. This is because the land under Wet 'n Wild was only leased to the park when it was built back in the mid '70s, and the clock has been ticking down towards the inevitable expiration date of the deal. While no one with solid knowledge of the deal has ever come forward to give an official answer about just how long the lease was for, several years ago I did read a report in the Orlando Business Journal that did confirm that the land owners would not be looking to sign another long term lease deal.
Why bring this up again? Because a few days before the Blackstone news broke, I had started to hear rumblings about possible preparations beginning again to get the official plan for this new on-site waterpark in development again. The plans would drop the new waterpark onto that remaining vacant site across the street from the backside of Ripsaw Falls and the big Jurassic Park building.
This time they are apparently not just in a Blue-Sky dreaming mode, as they have been previously when submitting a few guest surveys to find out just what kind of waterpark experience the public expected from the Universal brand name. If the rumors are true, the idea this time may be to put a solid entry for the waterpark project into the new 5-year Masterplan that Universal is working on as a follow up to the Potter-verse.
Five years is also an important date that may fit well into the scheme of things. While Wet 'n Wild Orlando opened in 1977, the lease on the land would have likely been signed the year before (1976) which would make 2011 the 35th year of the lease. Many long term lease deals use rounded numbers, and while this is just speculation, 2016 would be year 40, and a good possible year for the lease to end. Again, this is all just speculation… but I've got a good feeling about this possible timeline. I guess we'll just have to wait and see, as the current ownership shifts taking place between Comcast and Blackstone could cause some major ripples here.
(7/10/10) Universal Orlando is conducting a survey online that asks a lot of questions about a possible new blue sky waterpark concept. It claims that they don't have anything planned yet, but are using this to find out what people think about waterparks for "when a project does come up". Well we all know the lease on the property Wet 'n Wild sits on will eventually expire or just become too cost prohibitive, so the fact that Universal is fishing for waterpark ideas and freeback is a good sign.
Overall they seem interesting in what the public's perception of an official Universal themed waterpark would be, and what it should have. Should they have attractions tied into movies and entertainment properties? If so, they want suggestions as to what you would like to see, so go give them your ideas.
(8/2/07) Today we have to discuss the fate of Wet 'n Wild. It's been a few years since anyone talked about this, but the latest rumors claim that the end of the road for Wet 'n Wild may be in sight. For those who need a little history lesson, I confirmed a few years back that the property under Wet 'n Wild is actually not owned by the park or Universal, but was part of a land lease deal signed by the creators of Wet 'n Wild back before it opened in 1977.
Even today no one really knows for sure just how long the term of the lease was for, but shortly after I uncovered that fact one of the local Orlando papers did their own research to contact the property owners who confirmed that there was little chance of them signing a deal to renew the lease due to the increased value of the property and it's key location on I-Drive that could be put to better (and more profitable) uses. An older article in the Orlando Sentinel about Aquatica once mentions that the terms of their lease start to change in 2007 and the price is expected to rise through the roof by 2012.
The bottom line… Wet 'n Wild is living on borrowed time. This has led many to speculate about when and if Universal Orlando may take the next step to build their own new water park on their own resort property. It's also been noted that all of the "new attractions" added to the waterpark over the last few years have either been rehabs of older attractions (The lazy river, The Blast) or larger above ground attractions (Storm, Disco H2O, Brain Wash) that would be fairly simple to move to a new location when the time comes.
These days the rumor mill has picked up once again claiming that 2009 could very well be the last summer for Wet 'n Wild. If this is true, then my best guess may be that Wet 'n Wild signed a 35 year lease possibly as early as 1975 which could come to an end in 2010. Remember that the park will need time to remove their property from the site, so you can see where the 2009 closure idea may be coming from.
Keep in mind that other than the fact that there is a ticking clock… everything else is just speculation right now. For all we know the park may have another 10 years left on their lease… or they could already be in some kind of overtime extension where the fees grow higher and higher each additional year. If the end is near, I'm sure we'll hear more about this very soon and Universal is likely to promote this fact to drive up attendance in the final season when they find themselves up against the new waterpark on the block, Aquatica.