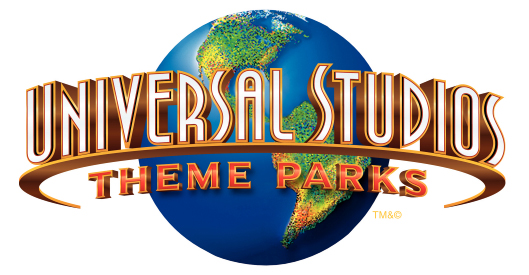 Universal Orlando
Orlando, FL
NBC Universal / Comcast


---- THE LATEST BUZZ ----
(10/26/16) Universal Orlando To Extend Halloween Horror Nights By 2 Nights (MORE...)
(10/24/16) Volcano Bay Installs Drop Pods (MORE...)
(10/14/16) Mardi Gras 2017 Plans (MORE...)
(10/13/16) Update On The 6th Hotel Project (MORE...)

Click here to read the full Screamscape review of Halloween Horror Nights 26!

Reminder - Universal Orlando has announced that they will be closing down the famous Wet 'n Wild Orlando waterpark on December 31, 2016. It will be replaced by the new Volcano Bay waterpark opening in 2017.
General Resort News - (10/14/16) While Halloween rules everything right now it wont be long until the annual Mardi Gras celebration returns to Universal Orlando and things are going to be changed up a bit this time. Mardi Gras is said to be running for a total of 49 consecutive nights in 2017 from Feb. 4 to Mar. 24. Concerts will take place on 12 select nights during the event, with the acts still to be announced.
(9/1/16) Universal Orlando has updated the benefits and pricing of their Annual Pass programs, as well as adding a new bottom tier called the Seasonal Pass. You can pull up all the official details at the Universal Orlando Blog.
(8/22/16) In an odd bit of news, just on the verge of Universal Orlando being ready to open their Toothsome Chocolate Emporium attraction in CityWalk, an Ohio man has filed a $40 million lawsuit against Universal, claiming that they have stolen his restaurant idea that he pitched to them back in 2014. Follow the link to read up on all the details.
Fall 2016 - Halloween Horror Nights 26 - (10/26/16) Universal Orlando has announced that they will extend the run of Halloween Horror Nights this year by two additional nights. Tickets are now available for Nov. 4th and 5th.
(9/23/16) Today we have posted the official comprehensive Screamscape review for Halloween Horror Nights 26. Follow the link to read it here.
(9/9/16) The Universal Orlando Blog has confirmed that the Scareactor Dining Experience will be back this year at HHN26 by popular demand. Of course it is only right for it to take place inside the Universal Studios Classic Monsters Cafe, which will be infested with legions of creatures to entertain you while you dine on an all-you-can-eat buffet and the perfect opportunity to take all the selfies you can shoot with your favorite monsters... which will include appearances by this year's icon character, Chance!
This is the perfect way to fuel up for your night of horror and take home some great memories. Follow the link for details, pricing and a link to book your reservation for the experience, because there is limited availability on each night.
(8/17/16) As predicted, Universal Orlando has announced American Horror Story as the theme of the final maze to be announced this year. The maze will blend the themed environments from three of the shows popular seasons: Murder House (Season 1), Freakshow (Season 4) and Hotel (Season 5). Built inside a soundstage, I believe this is one they hinted at earlier this year as being the biggest maze they've ever built.
So with this last announcement out of the way we now know all of this year's nine mazes: American Horror Story, Lunatics Playground 3D, Ghost Town, Tomb of the Ancients, Krampus, Halloween: Hell Comes to Haddonfield, The Walking Dead, The Exorist and The Texas Chainsaw Massacre.



(8/13/16) Universal Orlando has announced a very interesting UPCHARGE option you can add on to a night at Halloween Horror Nights 26 this year. Now it wont be available at the start of the event, but from September 29 through October 31, on any night when HHN26 is taking place you can buy a trip into "The Repository" for $49.99. I sounds a bit pricey and we don't know all the details, but they describe it as an "Immersive Paranormal Virtual Reality Experience".
What this seems to be is you are fitted with VR Headgear and let loose inside an environment to experience a special HHN experience through real-life storytelling with an in your face (litterally!) horror experience like no other. The neat thing about what I'm envisioning for this is you will get to experience a horror story played out in proper time, direct to you and anyone in the room with you. No more conga-line crowd, no more visual breaks in the theme by passing by security guards with flashlights telling you to move along, or the sight of exit lights every couple of rooms. This is just you... and the story... which will involve sending you across the SDP (Spectral Dark Portal) into the supernatural world for the first time, rather than waiting for them to cross over into our world. Sounds like a hell of a lot of fun to me... can't wait to hear more. Universal says you can pre-book your experience starting on August 23rd and passholders can begin starting August 16. (Passholders, keep an eye on the UO AP Facebook page for details coming soon...)
(8/11/16) Halloween Horror Nights 26 has announced details about three original themed mazes, the scare zones and live shows coming this fall to their blog.
Lunatics Playground 3D - Also known as Chance's maze, this is where you will enter the twisted delusional mind of Chance, in a spectacular 3D maze experience that sounds like a wonderful use of the technology instead of just being a gimick. While inside, when the music box plays the world shifts into Chance's "sinister theater of the mind", but when the "alarm starts ringing" Chance is thrown back into the brutal reality of her incarceration. So how does this work? I'm guessing that you'll travel through the maze themed as the asylum where Chance has been locked away, but as the music plays the special lights should come on to bring the 3D effects to life, transforming the look of every room into something new.
Ghost Town: The Curse of Lightning Gulch - An old west ghost town where the ghostly spirits come to life when the lightning strikes. The doomed souls who sought riches and gold and only found their own destruction are now seeking new souls to join them. (see video below)
Tomb of the Ancients - " An ancient evil has surfaced and immortal beings from the past have returned to rule mankind. It was only a matter of time until "The Ancient Ones" were unearthed. Now these makers of chaos are loose from the pits of hell—and the whole world will pay." (see video below)
There are also 5 scare zones this year, plus the return of the roaming hordes.
Survive or Die - Caught in a battle between survivors fighting for control over a machine that will provide clean air in a world where the atmosphere has turned toxic.
Banshee's Lair - Go deep into a forest where evil sprits and creatures of the ancident world roam free.
Dead Man's Wharf - A fog has rolled into an empty harbor, left empty after the fishing vessel Annabel Lee failed to return after a voyage. Now the long-list fishmen have returned to punish the town that left them for dead.
Vamp 1955 - A High School Homecoming in 1955 goes all toothy when the vampires arrive, ready to take a bite.
A Chance in Hell - Chance may be locked away but the remains of those who tried to stop her are plentiful, while she's recruiting for new cellmates to join her.
HHN 26 will also feature two shows this year: the return of the always fun Bill & Ted's Excellent Halloween Adventure with an all new adventure and Academy of Villains: House of Fear, a performance group who you might have seen before on America's Got Talent.
Universal is quick to remind us that there is still ONE MORE haunt to be announced. What will it be? According to Screamscape sources the last maze to be announced may be themed to American Horror Story, and set up within one of the soundstages. The interesting thing is if they do make an AHS themed maze, which season will it be based on? Or could it be themed to the new season, which is not only shrouded in secrecy, but apparently the network wont be giving away what the theme of Season 6 is until they air the first episode, which wont happen until Sept. 14th, with HHN launching just 2 nights later, I have to wonder if some Season 6 may be included in the maze. (Assuming the rumored AHS maze story is legit...)


(8/8/16) While we are still waiting to find out more about the rest of the haunts coming for HHN26, a preview flyer sent out to passholders mentions some passholder benefits for HHN26 like special entrance into the first Bill & Ted show of the night, and early access to three haunts... Texas Chainsaw Massacre, Halloween and a name that hasn't been announced yet... "Tomb of the Ancients".
While we don't know exactly what this is, it does seem to sound like something exotic and Egyptian themed doesn't it? Almost like someplace Indiana Jones might stumble into. Hopefully we'll find out more in the near future.
(8/5/16) Krampus has been confirmed as a new Halloween Horror Nights maze for both Universal Studios Holywood and Orlando. Based on the Universal film, which was based on the European legend about the evil opposite of Santa Claus, described as a half-goat / half-demon like creature who comes for all the naughty children at Christmas-time. Like Santa has his elves and helpers, the Krampus does not come alone either, as he is aided by his own Dark Elves and evil Gingerbread Men. So you better watch out... you better not cry... you better be good... because Krampus is coming!


(7/7/16) Halloween Horror Nights - Halloween: Hell Comes to Haddonfield
Universal just confirmed that little "Halloween 2" themed rumor we heard about awhile back, where the masked Michael Myers will return to terrorize guests in a recreation of the film Halloween 2. Look for this new maze to play out to HHN guests in both Hollywood and Orlando, where the majority of the film takes place in the Haddonfield hospital.

(6/16/16) A great bit of extra detail all about Chance and how the fallout from last year's HHN chaos under Jack has seen Chance incarcerated for the crimes has been posted to the Universal Blog. "...this is not a tragedy for her. This prison is a toy box. It's within the confines of her cell that she enters her horrific "theatre of the mind". She knows that the acts committed inside her mind will manifest in the real. Both equally deranged and gothically beautiful."
This also explains the two looks Chance has in the teaser video… one of Chance in her glory and the other locked away in prison garb, where her eye wounds especially take on a much more frightening look I think. Give it a read and take a moment to get to know Chance.
Meanwhile on Twitter, the HHN puppet-masters have also let us know that Chance will be featured in her very own maze as well as the theme for one of the scare-zones.
(6/10/16) The new icon for Halloween Horror Nights 26 is now official... and quite familiar. No, this isn't the return of a previous icon... but rather a cohort of one that is now stepping up to take control for the first time. We're talking about Chance... the female sidekick for much of Jack's twisted carnage is now stepping fully into the spotlight to let us know she's got her own twisted plans and we "wont stand a chance".
While they don't confirm it right off, I had been hearing rumors of a Jack and Chance themed maze for several weeks now. With this announcement, I'm guessing it may be entirely themed around Chance herself, though I wouldn't be surprised to see some Jack references in there as well if they do build it.

(6/6/16) Universal Orlando confirmed it on Friday that The Walking Dead would return once again to Halloween Horror Nights 26. This time the maze will be themed to elements from all six seasons of the hit TV show and placed inside of the large soundstages.

(4/27/16) Another rumor comes true as Halloween Horror Nights at Universal Orlando and at Universal Studios Hollywood will bring The Exorcist to life as a new intense haunted maze experience this fall. For many, The Exorcist represents one of the most frightening movies of all time, so it should be interesting to see how they opt to tell the story and make the horror personal, especially when much of the film's most intense moments all take place in the same little bedroom.

(4/16/16) In perhaps the earliest that I can recall a maze being revealed, Halloween Horror Nights 26 in Orlando has released the details of their first maze this year, one exclusive to Orlando. As rumored, the latest maze creation that will go back to the original source material to bring it to life for guests will be The Texas Chain Saw Massacre, based entirely on the 1974 original film.
Just like how the team brought Halloween to life, you will "Experience every scene, every kill, every bone-chilling rev of the chainsaw from the original masterpiece." While I have a soft spot for the sequel in my own heart, I have confidence that the original film will be bring the terror of Leatherface to you like never before. Now watch the preview video below to see just what you are in for.


(4/1/16) According to Screamscape sources the rumors of a Tremors themed haunt or scare zone for Halloween Horror Nights are false. Instead they tell us that haunts based on The Texas Chainsaw Massacre and The Exorcist are in the works however. While I'm good with seeing Leatherface once again, rumor has it they may try to theme the haunt to the very first film... which in my opinion was a little "Meh..." compared to the utter carnage and chaos we saw from Texas Chainsaw Massacre 2, where the family complex and underground bunker would make for a much better haunt theme in my opinion.
Meanwhile... The Exorcist... sorry but I've got to say "Meh" on that one too. Personal choice, but I never found that film to be the least bit frightening. Intense? Yes... but scary? Nope... though I've found that how scary the film is to a person usually depends on how intense of a religious family upbringing you had as a child.
Either way, sounds like both of these projects could come to life in both Hollywood and Orlando this fall.

Late 2016 - Toothsome Chocolate Emporium & Savory Feast Kitchen - NOW OPEN -
(5/6/16) Universal Orlando's latest Blog report takes us behind the scenes to go over the inspiration for the new "Toothsome Chocolate Emporium & Savory Feast Kitchen" project under construction in CityWalk. And yes... this is also the official announcement that Universal has opted to slightly change the name of the attraction, by dropping the word "Factory" entirely. Follow the link to see the new logo as well as renderings of the building exterior.
(3/14/16) Chocolate fans will be seeing what may look like the second coming Willy Wonka's Chocolate Factory at first glance staring at them as they enter CityWalk at Universal Orlando before the end of the year. Universal has just announced that the former NBA City restaurant building will be transformed into the "Toothsome Chocolate Factory and Savory Feast Emporium" and open before the end of the year. The building will receive a massive makeover to give it a Steampunk theme, covered in gadgets and towering smokestacks (that will probably pump out an irresistible chocolate smell throughout CityWalk).
Inside, served by staff in Steampunk inspired costumes, will be a full restaurant experience, featuring steak and seafood specialties as well as burgers and pasta items, and much much more. Included in the later category will be an enormous list of special desserts,milkshakes and sundaes. The list includes items like the Chocolate X5 Milkshake, Bacon Brittle shake, a Red Velvet Shake topped off with a Red Velvet cupcake, a Key Lime Pie milkshake, Salted Caramel Flan (Mmmm!), and the list goes on. In fact, Universal has posted a ton of pictures of the new dessert creations for you to drool over on the Universal Orlando Blog. It may be irresistible.
2017 - Volcano Bay / New Waterpark - (10/24/16) Some new photos of Volcano Bay have been posted this week to ThemeparX, this time showing off the installation of the drop pods at the top of the volcano structure, along with a look at what seems to be the park's entrance plaza.
(10/12/16) WildGravityTravels has posted a new set of construction photos showing off the latest changes taking place at Volcano Bay.
(9/23/16) According to the latest photos of Volcano Bay construction taking place, the volcano structure itself has been topped off at last, as indicated by the mounting of flags at the top of the structure. Meanwhile various sections of steel-work are still being hoisted up top to fill in the gaps and create the basic infrastructure shape of the volcano. One photo gives a pretty clear look at the open platform that was created near the top, and you can see how two drop-pods will eventually be put in place up there to connect to the two white plastic-wrapped slides that will twist and turn inside the volcano structure. This really is going to be one helluva waterpark when they open it next summer.
(9/1/16) The latest Volcano Bay construction video has been posted by Midway Mayhem. Check it out below for a look into the new waterpark construction site as the top steel framework for the volcano are being put into place, as well as a view of the new expansion towers rising onto the Cabana Bay Beach Resort.



(8/25/16) A great new photo update for Volcano Bay construction progress has been posted to WildGravityTravels this week. Lots of interesting parts and pieces going up on and inside the volcano structure itself. It's also worth mentioning that the slide pieces that were previously seen sitting in the bottom of the wave pool have now been moved away, likely installed elsewhere on the slide. I guess you wont fly under the wavepool after all, but it would have been an interesting concept.
(8/17/16) Another great construction video from Midway Mayhem showing off the progress being made at the Volcano Bay waterpark was posted this week. While the slides continue to grow, the volcano texture sections are spreading on the structure, and many of the support building structures are now going up.

(8/2/16) A new photo update from Volcano Bay has been posted to WildGravityTravels this week as the park's ProSlide Tornado Wave (TN-Wave) is now quickly going up.
(7/26/16) New construction pictures from Volcano Bay have been posted to WildGravityTravels this week, including a look at the new hydromagic watercoaster slide that is quickly growing bigger.
(7/20/16) Wild Gravity Travels has posted a couple of very interesting new photos from the Volcano Bay construction site showing off what appears to be a new Hydro-Magnetic Waterslide being installed into the park. Looks like they have build a load/unload platform up high and rather than use a conveyor lift to the top of a hill, the boats will drop down a hill to gain momentum out of the station and right into the first magnetic hill. If this is the same as the ProSlide versions I've been on, you can expect to ride in something that looks like a 4-passenger bobslide style raft, and trust me... these are a lot of fun.
(6/27/16) After being wowed by the new preview video of Volcano Bay earlier this week, I was able to take a look at the construction of the real thing, as seen from the Cabana Bay Beach Resort where I was staying. I tried to get as many pictures as I could of the various features I could identify, and it's hard to believe that this massive Volcano themed waterpark will be full of guests by this time next year. In fact, I asked about that June 1st ticket sale date that was mentioned before and was told that the plan was to indeed have it open by then, it was just too early to know when the actual GRAND OPENING official date would be, but they felt confident enough that they could start selling tickets for June 1st, 2017 in the near future.
There is still lots of new information about Volcano Bay that will be released over the next 11 months that will prove just how much of a game-changer this new waterpark experience will be. One tidbit of information sent in by a couple of readers this week visiting Wet 'n Wild was about the rumored virtual queue system. While the original waterpark will still be closing down at the end of the year Universal is actually testing out the new virtual queue system right now for guests at Wet 'n Wild in the morning hours.
All guests are given wristbands that are used to make a virtual reservation at the park's slides one at a time, and then you are told to go experience one of the park's wait-free attractions like the wave pool or lazy river while you wait to return to ride the slide at your intended time. Once you are done you can make another reservation for another slide and return to play in the water while you wait.
Our reader, who claimed to be a frequent guest of Wet 'n Wild over the years loved how this worked for them. Without the new wristband system they claimed they would usually go to the park for the day, spend up to an hour hanging out in line for any given waterslide, and average maybe 4 major slides in any given day and the rest of the time in the non-wait attractions. With the wristband they were able to experience 8 different slides during the test period, with the the average wait in queue being only 5 minutes, allowing the majority of their day to be spend relaxing and playing in the water instead of waiting in long lines.
The way Universal has already mentioned how they were going to change the waterpark experience to remove the process of standing in long lines entirely makes it sound like every guests will in Volcano Bay will be able to use this system to make the most of their visit which is incredible sounding. If it works in the tests at Wet 'n Wild it will be a true game-changer for the waterpark industry. (Now if only they could do something about all those stairs….)
On the subject of those amazing construction photos I was able to take during my visit... you can see a ton of the new slides under construction all over the park, the fake rock-work going up on the volcano and even a slide of two peeking out from the inside of the volcano structure itself. You may want to pay close attention to those "white" slides next to and in the mountain structure, as I don't believe that they are truly white, but simply clear slides covered in a protective white vinyl wrap. While you see them spiraling down near the backside of the volcano, you can also see a section of that slide is a VERY interesting location... sitting along the bottom of the deep end of the wave pool. Yep... take a close up look and you'll see a section of that white tube coming out of the concrete wall on the left side of the wave pool and curving around towards the other side, where it is still incomplete. Talk about a rush as sliders will suddenly find themselves sliding under all the guests floating above them in the wave pool... but where will this slide end? Given the depth, I'm thinking it could end in an under-ground splash-down area on the right side of the wavepool, where you have to take a pathway or stairs back up to ground level perhaps. Just something to think about.

(6/22/16) Universal Orlando has released an incredible new video preview for their new Volcano Bay waterpark opening in Summer 2017. This is our first look at the initial attractions they are willing to show off so far, and be assured that there are some very impressive attractions within the volcano itself that they aren't quite ready to show off just yet that will knock your socks off.
Keep an eye towards the end of the video (see below) where we get our first glimpse of what the expansion towers being added to Cabana Bay Beach Resort will look like, which appear to be somewhere between 10-12 story tall cylinder shaped towers with rooms looking off into the heart of Volcano Bay itself.
Universal released some new details on their blog this week, including what may be the mantra of Universal's 3rd park which is, "Water is Life. Life is Joy." They go on to set the story and theme for the island themed park as being from the "fabled Waturi islanders". They also mention that there wont be any standing in long lines, or the wrangling of inner tubes at Volcano Bay... "no waiting for the fun to begin".
This ties in with early rumors that the park would have some kind of new queue-free slide reservation system in place, and if you look carefully at the video below when the children are running towards the camera you will notice each of them has a greenish armband on their right wrist... the perfect thing to contain the needed RFID chip to make that work.
Now on to the park... there is the heart of the park... the volcano structure itself which have been named Krakatau, a 200 foot tall Fire and Water Volcano that towers over the entire park, with lush waterfalls raining down all day long and promising some kind of fire/lava effect at night. Inside Krakatau "the Waturi people dare you to brave a variety of pulse-pounding water slides." Several are named, like the Ko'okiri Body Plunge (70ft fall from a trap door and 125 feet of screaming, themed to Vol, the Volcano God), Kala & Ta Nui Serpentine Body Slides (two more trap door slides down clear interwoven tubes), and the Punga Racers (race down four-lanes through undersea caves on manta ray themed mats). There is a rumored big B-I-G slide to rule them all from within the Volcano that has yet to be named as well.
Beyond the volcano are three themed villages... Wave Village where the surf is always up at Waturi Beach at the base of Krakatau. Then there is River Village which has a lot of the fun attractions for the kiddies like Tot Tiki Reef and Runamukka Reef. They also offer multi-rider tube slides called Honu ika Moana. There is also time to enjoy the Kopiko Wai Winding River, a slow relaxing laxy river adventure that promises many surprises along the way, including a trip beneath the lava rocks and into Stargazer's Cavern to see "the magical night sky above".
The final village is Rainforest Village which will be home to the Ohyah and Ohno Drop Slides. The Ohyah slides come to a thrilling end four feet above the pool below, while you can cross a rope bridge to get to the Ohno slide that ends six feet above the pool. Take a deep breath before the end so you can scream loudly as you fall. You will also find the Maku Puihi Raft Rides here, a thrilling six-person raft adventure through one of two adventures... Puihi goes through a dark tunnel before hitting a stomach-flipping zero-gravity hang while Maku will drop through a volcanic gorge before spinning "around bowl-like formations." There is still more here... the "TeAwa, The Fearless River" described as "a roaring, waterly onslight of churning rapids and choppy waves hanging tight to your inner tube", or try Taniwha Tubes, offering four twisting and turning slides where the Moai statues spray jets of water on you as you pass.
While they don't have a set date to open the park, elsewhere Universal did mention at a travel convention this week that they would begin to sell tickets into the park starting June 1st, 2017. While it is possible the park COULD be ready to open by then, this is not an officially opening date... only when they will start to sell tickets ahead of the Summer 2017 grand opening.
Honestly though, Summer 2017 can't get here soon enough... take one look at this video and I think it's pretty clear you are looking at the most fantastic looking waterpark ever built in America... if not the world. Seriously beautiful... and what I wouldn't give for a room in the new Cabana Bay tower overlooking it all at night.


(1/22/16) I forgot to mention this last week, but early building plans filed from Universal Orlando now show that they intend to build a dedicated "tram road" that will run from the southern parking garage along a path close to the freeway to shuttle guests from there to the new Volcano Bay waterpark. I'm guessing that some of this will be a reconfiguration of the existing roadway built for the seldom used Southern parking toll plaza that will run guests over to dedicated shuttle stop south of the new Sapphire Falls Resort. From there guests will pass through an underground pathway under Adventure Way to get to the waterpark itself.
While I'm sure Universal will likely just run buses along this route, similar to how they transport guests from Cabana Bay to Citywalk, the narrow pathway here would also be ideal for some kind of dedicated light rail / trolley system that could be sure and give it some personality.
While on the subject of Volcano Bay, a couple of pictures showing off the big collection of new waterslide pieces over in a Wet 'n Wild storage lot can be found on Twitter.
(5/28/15) Universal Orlando confirmed this afternoon that Volcano Bay will be the name of their new waterpark to open at Universal Orlando in 2017.
According to the blog posting by Universal Creative Big Cheese, Mark Woodbury, "This is one of the most exciting projects we have had the opportunity to be part of because Volcano Bay will completely redefine the water park experience for our guests.
The park will feel as if it is set in picture-perfect tropical islands, formed by a massive volcano – and it will have something for every member of the family. It will feature radically-innovative attractions, peaceful moments of relaxation and an experience that we hope will change the way guests think about water theme parks."
(1/12/15) Today let's delve into the mysterious new Universal project under construction to the south of the Cabana Bay Beach Resort, known officially as Project 533 on the various permit paperwork filed with the county. While nothing has ever been confirmed, this project is widely considered to be a new on-site waterpark for the Universal Orlando Resort. A few trademarks have also been filed over 2014 with names like Volcano Bay and WonderSea Island that many assume are attached to this project as either possible names for the park, or perhaps as names for themed lands within the park.
According to Screamscape sources the new Universal waterpark project will be unlike any other waterpark seen before. In addition to being designed as a collection of highly themed environments with unique themed attraction, I've heard rumors about it having some kind of nighttime show in the evening (possibly with pyrotechnics of some kind). I've also heard rumors of a possible "indoor section" of the waterpark that would allow for more comfortable year-round operations on the cooler winter days as well as a place for guests to go in the summer when a typical summer lightning storm passes through in the afternoon. On top of this, I'm hearing about it potentially being a more premium waterpark experience that will put RFID bands on all park guests for not just cashless purchases, but to also offer a queue-free park experience allow you to hang out in the wavepool, lazy rover, catch some rays or chill at the bar until your time to slide.
With words like Volcano and Island being tossed around so far in the trademarks, a Pacific Island theme (much like the nearby Royal Pacific hotel) seems to be the most likely overall theme for the park. I have to admit, it would be very interesting to see a giant fake Volcano built right alongside the I-4 right there, helping block the view of the outside (non Universal) world from the rest of the waterpark, as well as serving as quite the attention getter to all the tourists passing by. Hopefully we'll find out more soon as the Universal Orlando resort moves to take things to the next level once again.

2017 - Cabana Bay Beach Resort Expansion - Confirmed -
(9/1/15) Universal Orlando dropped another bomb of an announcement a few hours ago... one that I had actually heard about being more of a long-term plan than something immediately pending, but Comcast is pushing pull steam ahead to grow their new theme park business.
So what is it? A large expansion to Universal's Cabana Bay Beach Resort was announced earlier today, as proof that the hotel's retro concept has been a huge hit. A pair of new hotel towers will be built on the South side of the property near the end of the Continental and Americana Towers that will add 400 more guest rooms to the property (for 2,200 in total I believe), some that promise to offer incredible views of Universal's new Volcano Bay waterpark. Both the new room towers and Volcano Bay are expected to be complete by 2017.
???? - 6th Resort Hotel / Aventura - Planning - (10/13/16)

According to the Orlando Biz Journal new permits have been filed for Universal Orlando's next hotel, which is being officially called Project 927. Project 927 has been described as a 600-room hotel, all contained in one large tower on a small section of property between the Sapphire Falls Resort and the freeway.
The location is kind of interesting however, as the majority of the property is taken up by a large retention pond, and some of that site is also supposed to be used as the tram roadway to transport guests from the parking structure over to the entrance of Volcano Bay. I just happened to be looking over this very spot during my stay at Sapphire Falls last month and took some pictures of it from the top of the Sapphire parking structure, where construction vehicles were already hard at work moving the dirt around the edges of the retention pond where they have already increased the size of the nearby retention pond behind the Royal Pacific, which I assume has been done to make up for the fact that the one behind Sapphire's parking structure may soon be filled in and used for the new resort tower.
For a size comparison, the Sapphire Falls Resort has 1000 rooms on a much larger piece of land, so the new tower is likely to be much taller than anything we've seen Universal build in the past.
The name "Aventura Hotel" has also been rumored to be attached as the current likely name for the new resort, though things can change between now and when they announce it.
(7/2/16) While Sapphire Falls isn't even open yet Universal Orlando has already submitted plans for a smaller 600-room sixth hotel on the left over land between Sapphire Falls and the I-4 freeway. According to the Orlando Sentinel the plans have the hotel's rooms located within a single tower "connected to a parking garage". I'm not sure if the hotel will have it's own garage, or if they mean it will be connected to the new garage built next to Sapphire Falls.

Future Expansion Projects - (5/25/16) According to the Orlando Sentinel, Universal Orlando will soon begin talks with Orange County to set up zoning for their new 475 acres of property down by the convention center. They would like to look into setting up a special "theme park" zone for a large section of it, similar to the special theme park zoning set up for the SeaWorld area that includes Aquatica and Discovery Cove.
(12/23/15) According to this news report the huge property deal to sell over 450 acres of property to Universal Orlando has been completed, according to comments made to the Orlando Sentinel from an attorney to represents Colony Capital, who was selling the property. Universal Orlando was not willing to comment on the sale.
(12/4/15) The news is all in a tizzy this week about the idea that a third major Universal Orlando theme park could be on the way down by the convention center. A couple of major points were also make amid the various reports... that the majority of the land they would be buying is ALREADY zoned for theme park use... and quite a bit of it is already zoned to allow structures as tall as 400 feet. Sounds like a perfect fit, doesn't it?
(12/2/15) Surprise! It came to light on Tuesday afternoon that Universal Orlando now has an "option to buy" the 474 acre property off Universal Blvd, just north of the Convention Center's North Concourse. If this all sounds familiar... it should... because Universal Orlando once owned this property along with the rest of the nearby land all around here which was purchased from Lockheed Martin years ago and underwent a large clean-up effort to make it suitable for development. Vivendi, who owned Universal near the start of the 21st century was facing some dire financial problems at the time and opted to sell off all this property that was once earmarked for future Universal Orlando theme parks, golf courses, and resort hotels.
With that in mind, it would be great to see Universal Orlando retake this segment of the property, which is pretty much what's left over that hasn't already been developed by others over the last decade.
(2/17/15) I've been promising to discuss this for some time now, so lets address the elephant in the room. If Universal opens a brand new waterpark... what will become of Wet 'n Wild?

Everything I've heard so far is clear about one point... that Wet 'n Wild will be closed down at this point, and you can probably expect some of the bigger/newer slides added to the park over the last decade (Disco H2O, Brain Wash, Aqua Drag Racer, and The Storm) to be moved over to the new park as well as Phase 2 additions if they are still in good shape.
So what will happened to the Wet 'n Wild Property? As you can see from the two maps I've attached, the amount of property Universal now owns over by Wet 'n Wild is far larger than just that taken up by the waterpark itself. Put together, Universal actually has more than enough property over here to build yet another massive resort property, which is exactly what the rumors are claiming that they may be prepared to do. So far the plan seems to hinge around not only adding another Universal resort, but also one that would have a mini-CityWalk area of it's own.
From here things get interesting... because once they go this route, I've heard that they are on the look out for other properties to purchase. In fact... according to one source they would love to gobble up several of the smaller properties on the other side of I-Drive, because this would give them property on both sides of I-4, which would only help them link the main Universal Orlando property to any new developments they place on the Wet 'n Wild property.
(9/12/13) The Orlando Sentinel reports that NBCUniversal President and CEO Steve Burke told investors that their studies of the Universal Orlando resort shows that they could have between 10,000 to 15,000 hotel rooms on site and maintain a profitable occupancy rate. Much like the Walt Disney World expansion in the 90s, they believe that a built-up of on-site hotel rooms will also increase attendance and profitability at the theme parks.
Currently Universal Orlando has 2,400 rooms between the three existing resorts (Portifino Bay, Hard Rock Hotel and the Royal Pacific) and jump to 4,200 rooms next year when the Cabana Bay Beach Resort opens. By comparison to Walt Disney World's 26,000 rooms, this isn't much, but if Universal Orlando were to aggressively double or even triple the number of rooms they have on site, I'm certain this could certainly send a shockwave that would be felt by Disney's own occupancy rate.
In addition, Burke says that parent company Comcast will accelerate the pace of new rides and attractions at the parks, as recent investments have been paying off. Attendance at Universal Studios Florida has been up close to 20% since Transformers opened in June. NBCUniversal will elevate Capital Spending to almost $500 million this year… a figure that the the Sentinel notes will likely because the company's new baseline, as the goal is to now open a new attraction every single year at both Universal Studios Hollywood and at the Universal Orlando Resort.

------
Screamscape Reviews - Loews Sapphire Falls Resort

(9/25/16) I had the opportunity to spend a couple of days at Universal Orlando's newest resort hotel, the Loews Sapphire Falls Resort, positioned comfortably between the wonderful Royal Pacific Resort and the fun themed Cabana Bay Beach Resort. Like the Royal Pacific, the Sapphire Falls Resort is connected to the rest of the Universal Resort via the boat taxi waterways. While Royal Pacific brings to life the wonder of the South Pacific islands, Sapphire Falls is all about the Caribbean Island lifestyle, from the music in the lobby to the colorful themeing that encompasses the entire resort.

Entering the resort from the main entry the first thing you may notice in the large atrium style lobby is a giant chandelier overhead, themed to look like it was made up from several dozen giant colorful beach balls. If the mood strikes you, or you are waiting on a shuttle as you leave, there is plenty of room in here to pull up a chair, sit and relax. At the rear is a special lounge area just outside the Strong Water Tavern which in addition to having a wonderful view out the windows of the Royal Pacific Resort, it also has a large video wall playing news or perhaps one of the big games on TV at the moment. With the Strong Water Tavern just behind the video wall, it makes it easy to get yourself a beverage or an appetizer and sit and relax for a spell. Speaking of the Strong Water Tavern, this has been designed to be a well stocked Rum Bar offering more styles of rum than you can imagine, as well as a wide assortment of rum inspired beverage options. Flag down a rum captain and you can look into getting a flight of different rums. It also has a cozy outdoor patio with a view down upon the bay below and the water as it tumbles down the falls.

Off the main lobby is the Universal Studios Store that is always stocked up with the latest themed merchandise from the parks, as well as the Dutch Trading Co., where you can stop in to pick up a snack or beverage to-go (from milk to soda to beer and wine) as well as pastries in the mornings as well as various freshly made sandwich items that change throughout the day from breakfast, to lunch to evening options.

As the lobby is actually on the 4th floor of the resort, you can journey down to the first floor where you will find your water taxi over to CityWalk and the Universal Orlando theme parks, but you can also stop into the Amatista Cookhouse for a regular sit-down meal. They offer both indoor and outdoor seating options for breakfast, lunch and dinner throughout the day, typically opening at 6am and serving dinner until 10pm.

It wouldn't be a true resort at Universal Orlando without a fantastic pool area and the Sapphire Falls does not fall short in this area. The large pool area features both stair and zero-depth entry options, a waterslide and while deeper towards the two far ends, the center area of the pool gets shallow and features an ankle deep pathway for guests to cross from one side of the long pool to the other. This is useful to not only get to the hot-tub area, but also to the Drhum Club Kantine feature features a full bar as well as a Tapas menu with fresh seafood options. With the aforementioned hot-tub area as well as a comfy fire pit seating area nearby, this makes for a nice little hideaway to get away, sip a beverage and unwind after a busy day at the theme parks.

The basic layout of the rooms themselves are quite similar to what you may find over at the Royal Pacific or Hard Rock Resorts, featuring two large beds, a giant screen TV and a desk you can sit down to do any work or email at… or pull up the latest Screamscape news update for a quick read. While the room is a little smaller feeling than what you may have at the Cabana Bay, they also feature a wonderful walk in shower over the bathtub / shower combo found at Cabana Bay, complete with a nice little bench so you can sit and relax under the water.
The resort also features a fairly large gym if you want to work out, a video game arcade, as well as an assortment of outdoor games and activities out by the pool area. At night I noticed they would set up a giant projection screen facing the pool so those swimming at night could enjoy a movie as well which was a nice touch. If you get a chance, be sure to venture down the lookout pathway to view the lit up falls after dark as well.

All said and done the Sapphire Falls Resorts offers a very complimentary themed resort that fits right in with the theming, while not repeating it, of the nearby Royal Pacific resort and the upcoming Volcano Bay waterpark opening in Summer 2017. One thing to remember however, one major difference between the Sapphire Falls Resort and the Royal Pacific is that guests here do not get the benefit of Universal Express access to the theme park attractions. Universal Express access is only included for guests of the Portafino Bay, Hard Rock and Royal Pacific Resorts. Sapphire Falls and Cabana Bay Beach Resort guests get early admission into The Wizarding World of Harry Potter only. Keep this fact in mind when deciding which Resort to stay at. If the theme parks are expected to be busy during your stay, it may be much more beneficial to stay at a resort where Universal Express is included, as the cost to add it onto your park admission later on is typically at least $80+ per person for the day.

I do have one tip however. In the evenings, if you are coming back to the hotel late after an all day stay at the theme parks, or an evening out at Citywalk, be forewarned that if you return after 11pm the store and Dutch Trading Co in the lobby do close down. So if you feel like you need to pick up a light snack, a soda, or perhaps wanted to get some aspirin or lotion to soothe that sunburn, you may want to grab something at Citywalk and bring it back with you as after 11pm I was unable to find a vending machine anywhere in the halls, and the only drink option open that late was the Strong Water Tavern.

Enjoy your stay at the Sapphire Falls Resort and see if you enjoyed it as much as I did.