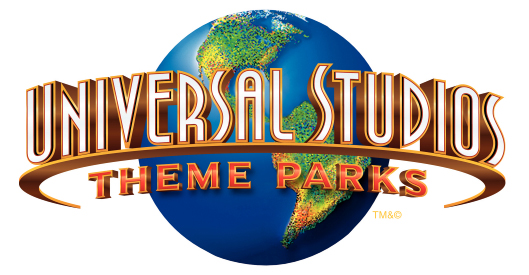 Universal Orlando
Orlando, FL
NBC Universal / Comcast


---- THE LATEST BUZZ ----
(3/24/19) What Can We Expect From Halloween Horror Nights 2019 at Universal Studios? (MORE...)
(3/22/19) Universal Orlando Moves Up Opening Date For Endless Summer Resort (MORE...)
(2/21/19) Expansion Site Plan Updates (MORE...)
(2/13/19) New Infrastructure Plans Filed For Expansion / Buy 2 / Get 2 Free Ticket Offer Extended
(2/7/19) Universal Orlando Offering Halloween Horror Nights Earlybird Special (MORE...)


Click here to read the full Screamscape review of Halloween Horror Nights 27!

VOLCANO BAY IS NOW OPEN - Read the official Screamscape Review!

LOWES Sapphire Falls Resort at Universal Orlando - Read the official Screamscape Review!
General Resort News - (2/13/19) Universal Orlando has extended their current ticket deal where you can "Buy 2 Days, Get 2 Days Free". This is a limited time offer available right now, with the ticket use now extended for trips through June 30th, 2019.
"Universal Orlando Resort's popular limited-time offer, "Buy 2 Days, Get 2 Days Free," is now available for U.S. and Canada residents. Guests who purchase a 2-Day, 2-Park ticket (as low as $214.99 per adult) will receive TWO FREE DAYS to enjoy the thrills and excitement of the destination's award-winning theme parks, Universal Studios Florida and Universal's Islands of Adventure." You can also upgrade your tickets to include access to Universal's Volcano Bay waterpark for as low as $55. Visit UniversalOrlando.com for the official information and ticket purchase.
With all that said… a side note from me. Previously these tickets had to be used by May 31st, but now that the deal has been extended a month to the end of June, I found myself looking over the press release and also notices zero mention of the new coaster under construction inside the Wizarding World as an offering during the promotion. Mixed with the fact that Universal has yet to even name this new attraction, or give it a more specific opening date beyond just saying '2019', this leads me to assume that the new coaster may not be ready until at least July at this point.

(12/16/18) There was a rumor going around not long ago that HHN in 2019 may start even earlier than before and thanks to the official announcement from Universal, that rumor has now been confirmed as running from Friday, September 6 through November 2, 2019. Special thanks to Behind the Thrills for the early post on this.

(12/10/18) Would you believe that a model shark from the Jaws attraction at Universal Studios Florida has made the journey to a small Chicken restaurant in New York? It's true, according to this article, as the owners of "494 Chicken" are Jaws fans and have a small collection of fan items as well now on display in the restaurant where the 13 foot long shark body is now mounted to the roof over a section of tables.

(11/27/18) The Grinch and some Who-friends drop by the Universal Orlando call center to help out with the increased call volume... and… well, you just have to see it for yourselves in the video clip below.
In other news our friends at Behind The Thrills have uncovered a couple of new trademark filings from Universal this month. The first is just the word, "Bigfire" which sounds like an alternate name to the "Bigfire Grill" name we told you about back in early August. The filing for Bigfire Grill is still listed as live, so I think they will be moving forward with that one, and have just filed for the shorter "Bigfire" name as well to cover all the bases.
The second trademark they filed for this month is more interesting. "Universal's Great Movie Escape" to be used for an escape game concept. Doing a little more digging on the subject, my sources tell me that Universal was toying with the concept of opening their own self branded Escape Game centers in both Orlando and Hollywood some time ago, but the concept seemed to go quiet for awhile before suddenly reappearing this month as a trademark filing.




(10/31/18) Universal Orlando has officially launched "Mobile Express Pick Up", a new in-park food ordering service powered by the Universal Orlando Resort App. Using the app, guests can pick from a list of select park restaurants involved in the program, then order their food in advance from anywhere within the park, even while waiting in line for a ride, so that it will be ready when you are.
Current restaurants in the program include The Burger Digs, Captain America Dinner and Café 4 in Islands of Adventure and Mel's Drive In and Richter's Burger Co in Universal Studios Florida. To find the Mobile Express Pick Up option you have to sign up for an account in the app.

(10/26/18) Universal Orlando has released the concert schedule for the 2019 Rock The Universe event.
Acts performing on Feb 1 include: Lecrae, Matthew West, Big Daddy Weave, Colton Dixon, Matt Maher and Rhett Walker Band.
Acts performing on Feb 2 include: Skillet, Bethel Music, Crowder, Francesca Battistelli, Micah Tyler and Ledger.

(10/23/18) You knew it was coming… I'm told that Universal Orlando has raised the price of their parking from $22 to $25 to match the recient increase from Walt Disney World. Fortunately they have opted to not touch their ticket prices so far.

(10/20/18) Came across an interesting tweet showing off a screen capture from the City of Orlando website that seems to indicate that initial inspections have been approved at Universal for "VB Modifications Phase 4" / "Phase 4 Element 6" with the VB likely meaning Volcano Bay. Hmmm… is it time for those rumored expansion plans to get underway?


(10/10/18) Universal Orlando announced the first details for this year's EVE at Universal CityWalk… the annual New Year's Eve party. This is a separate ticket event for those 21 and up that includes food, access to the CityWalk clubs, live bands, DJs, a free champagne toast at midnight and more. Tickets can be purchased now online starting at $109.99, with special VIP package deals also available that include premium food options, access to a private viewing area for the pyrotechnics display and more.
For those who would rather be inside one of the theme parks, you can also ring in the new year inside Universal Studios Florida where the Music Plaza Stage and Central Park areas will be transformed into party zones featuring live music, Universal characters, along with a viewing of Universal Orlando's Cinematic Celebration night show before the big celebration at midnight.

(9/9/18) Universal Orlando has sent out official word that due to the construction of new Wizarding World themed experiences on the way, including "the all-new thrill ride coming to The Wizarding World of Harry Potter - Hogsmeande and additional fan experience that have yet to be announced" that they will NOT be hosting A Celebration of Harry Potter in 2019. This only makes sense, with some huge new additions on the way to the Wizarding World itself later in 2019, a fan event at the start of 2019 would only likely suffer from an attendance point of view as everyone would wait to go later to experience the big new additions.
While no further details were given about what is to come, including the new thrill ride under construction, they do say to "stay tuned" for the release of these details to come soon.

(8/29/18) Universal Orlando is partnering up with the Florida Cup and will serve as the venue for several large fan experience, including the Florida Cup Fan Fest. As part of this Fan Fest event, to be held on Jan. 11, 2019, there will also be a concert performance by three-time Latin Grammy winning Brazilian superstar, Ivete Sangalo. For details, visit the official Florida Cup website.

(8/11/18) Universal has filed for another trademark this month... this time for a new restaurant to be called BIGFIRE GRILL. Now there is no way to know for sure where it will go... but my hunch is that this is heading to Orlando and is likely intended as a replacement for either of the former Emeril's locations... Tchoup Chop at the Royal Pacific Resort or the Emeril's location in CityWalk.

(5/9/18) According to the local news another original venue at Universal Orlando's Citywalk will soon close to make way for a new future project. July 7th will be the last day to dine at Emeril's Orlando, who notified their staff a few hours ago. So far there has been no word about what might replace it, but with a prime location along the main pathway right next door to Margaritaville, I don't think the site will remain empty for long.

August 2018 - Universal's Aventura Hotel - (7/28/18) I'll share a few more aerial photos posted to Twitter from @Bioreconstruct of the new Aventura Hotel. The walls are down along the entry road, giving us a look at the entrance side of things, the greenary being placed on the rooftop for Bar 17 Bistro as well as a peek at the pool deck out back.






(7/27/18) The official Universal Orlando blog has posted a quick look at the kind of food and beverages we can expect to see in the new Bar 17 Bistro at Universal's Aventura Hotel. Check it out!
(7/2/18) Universal Orlando has released details about the new food hall that will be part of the new Universal's Aventura Hotel. It will be called Urban Panty, a counter-service restaurant with a floor to ceiling view of the pool area, will feature a wide variety of food options for Breakfast, Lunch and Dinner. Inside there will be several food stations including a: Roast Station, Pizza Station, Wok Station and Burger Station, along with some other interesting selections to be available at each station such as Florida Grouper sandwich at the Burger Station. There will also be appropriately matching beer and wine options available at each of the stations.
(4/25/18) Universal Orlando have posted their latest update regarding the unique design of the new Aventura Hotel to their blog, with a focus on the interior design choices that will feature polished concrete floors mixed with "warm woods" all around the lobby and registration desk. Oh... and of course there will be an on site Starbucks location and a bar in the Lobby... in addition to the top of the world view at Bar 17 Bistro. Make the jump and read all the details for yourself, as the first guests will check in this August.

(3/28/18) Universal Orlando has released a few more details about the new Aventura Hotel... specifically this time all about the rooftop lounge which will be called the "Bar 17 Bistro". 17... because it's on the 17th Floor.
Bar 17 Bistro will open in the evenings, just in time to catch the sunset and will be accessed by a dedicated elevator from the lobby. It will actually be open to everyone not just guests of the Aventura. Once inside you'll be wowed by the impressive views, relaxed by the beverage options and can select from a range of small plate dishes.
Check out the latest images posted to the Universal Orlando Blog for more preview images.
(2/28/18) Universal Orlando has posted a new detailed article about the creation of their new Aventura Hotel at the official Universal Orlando Blog.
(10/20/17) Universal Orlando is showing off the first look at how the rooms at the new Aventura Resort will be furnished in the latest post to Universal Orlando's CloseUp Blog. In addition to those floor the ceiling windows, the rooms will feature wood flooring and a lot of white and wood furnishings. Oh... and a master tablet on the nightstand to control the room's TV, AC, show off park information (maps, hours and current wait times) or you can even order a pizza to be sent to your room. Sweet!
Universal is also now accepting bookings for the new hotel with dining credit benefits as well for when it opens in August 2018.
(8/21/17) An interesting picture on Twitter shows off the current state of Universal's new Aventura Resort hotel tower, which is said to be about half-way built.


(7/29/17) A new tweet shows off the current progress on Universal's new Aventura Resort tower and the installation of the first sections of glass to the exterior. Note that the blue color of the glass is not the final color, just the color of a layer or protective plastic covering.


(6/7/17) A few new details about the Aventura Hotel were released from Universal Orlando this week, promising some new tech-savvy experiences for the hotel guests. Each room will apparently come with an in-room tablet that will allow you to remotely control the TV, Room Temperature and "more". The Aventura will also feature a new "virtual reality game room" and a dive-in movie experience that will include an underwater speaker system in the main resort pool. More announcements of other new amenities are forthcoming, so keep your eyes open here at Screamscape as we follow along.
In the meantime, enjoy the new Aventura Hotel VR experience below, which works best on the Chrome browser, or open the video on your mobile device with the YouTube app, where you can also put Google Cardboard to use to see 360º concept art of various sections of the new hotel in VR.

(5/11/17) Universal Orlando has already announced that they are accepting reservations for their sixth resort, Universal's Aventura Hotel, for dates starting on August 1, 2018. It will feature 600 rooms in the highrise style hotel tower, complete with floor to ceiling windows and a special rooftop bar that will boast perhaps one the best views of the glowing mighty Krakatau volcano, centerpiece of the new Volcano Bay waterpark.
If you book now for a stay of at least four nights, Universal will throw in a free $50 hotel dining credit. Book a seven-night stay and you'll get a $100 hotel dining credit. Look for rates to start as low as $97 a night.
(11/7/16) Universal is moving quickly these days... and not much longer after we had just began to hear the early reports that another new hotel was on the way, now Universal has confirmed it with their own official announcement.
The Aventura Hotel will open in Summer 2018, located right next to the parking garage for the Sapphire Falls Resort, directly across the street from the expanding Cabana Bay Beach Resort. Unlike the other Universal Orlando resort hotels, this one will have a unique look to set it apart from the rest, seeming to almost be more inspired by a Las Vegas tower style hotel.
The Aventura will be a glass highrise hotel tower, standing 16-stories tall, and will actually feature a rooftop bar with a clear almost eye-level view of the mighty Krakatau volcano that serves as the centerpiece of the Volcano Bay waterpark. Like the Cabana Bay Beach Resort, Aventura is being advertised as another "Value" prices hotel option, where the 600-rooms will feature floor to ceiling windows, offering you an incredible view that will be hard to beat.
Upon entering the resort, you'll find yourself inside an open loft-inspired lobby, bathed in sunshine from 18-foot tall windows that also offer a great view of the pool level below, where you can relax in a hot tub, perhaps with a nice beverage in hand from the nearby pool bar as you watch the kids play on the splash pad or swim in the crystal clear pool. Off the lobby level, the Aventura will also offer a casual dining food hall with five different cuisine options to choose from, or just get caffeinated with a stop into the on-site Starbucks.
Guests staying at the Avenutra can take advantage of walking pathways or complimentary shuttle service to get to Universal CityWalk, the theme parks, or even the new Volcano Bay waterpark. Like Cabana Bay and Sapphire Falls, guests staying at the Aventura will have the advantage of Early Park Admission into the theme parks as well, but not complimentary Universal Express which is only for guests of the Royal Pacific, Hard Rock and Portafino Bay resorts.
(10/13/16) According to the Orlando Biz Journal new permits have been filed for Universal Orlando's next hotel, which is being officially called Project 927. Project 927 has been described as a 600-room hotel, all contained in one large tower on a small section of property between the Sapphire Falls Resort and the freeway.
The location is kind of interesting however, as the majority of the property is taken up by a large retention pond, and some of that site is also supposed to be used as the tram roadway to transport guests from the parking structure over to the entrance of Volcano Bay. I just happened to be looking over this very spot during my stay at Sapphire Falls last month and took some pictures of it from the top of the Sapphire parking structure, where construction vehicles were already hard at work moving the dirt around the edges of the retention pond where they have already increased the size of the nearby retention pond behind the Royal Pacific, which I assume has been done to make up for the fact that the one behind Sapphire's parking structure may soon be filled in and used for the new resort tower.
For a size comparison, the Sapphire Falls Resort has 1000 rooms on a much larger piece of land, so the new tower is likely to be much taller than anything we've seen Universal build in the past.
The name "Aventura Hotel" has also been rumored to be attached as the current likely name for the new resort, though things can change between now and when they announce it.

Halloween Horror Nights 2019 - (3/24/19) So if the rumors are true, we should be bracing ourselves for the first HHN 2019 maze announcement to take place sometime during the next week or two, as Universal follows the trend of starting their stream of announcements in March, with a couple more to follow it before the summer season kicks off in June. This begs the question… what can we expect to find featured in HHN this year?
I've seen a few other lists posted so far, as well as collecting some rumors and general thoughts on my own, and have compiled them into a small list. Two things will factor in here however… as we've heard that any IPs that are property of WB or Fox associated sub-studios wont be happening this year. Disney has now completed the purchase of Fox, which means no Aliens or Predator stuff, as well as a confirmed end to any American Horror Story themed haunts. Meanwhile Warner Bros. seems intent on keeping their horror franchises to themselves for now, as they have started to push their own themed horror event in Hollywood, so this means no chance of "IT" coming to HHN, as well as all those famous horror characters from New Line Cinema (Freddy, Jason, Leatherface, etc…)
So what's left? The obvious answer is more Stranger Things can be expected in 2019. It was a huge hit last season, and that event only covered the first season of the show. With a second season aired, and season three coming to Netflix this summer, it seems a safe bet that Stranger Things and The Upside-Down will return this year.
What else? We may seen a return to focus on some of the Universal Monsters characters, especially in Orlando after the Hollywood park created a great modern taken on these characters for a maze in 2018, which was aided by a custom soundtrack created by rock legend, Slash.
Comparing notes with our friends at BehindTheThrills, they've posted a few fun rumors I'd like to share as well, including the possibility of a full fledged Killer Klowns from Outer Space maze, Ghostbusters, HellRaiser, a Creature from the Black Lagoon maze to celebrate the films 65th anniversary, and one of those faithful film adaptation mazes we've come to love in the past few years (Halloween, American Werewolf in London, Exorcist, etc…) themed one of the best films of all time, The Thing.
Oh, I'd love for that that one to be true… it's been a favorite film of mine forever, but I'd also love to see Universal go the whole hog here if they did it, taking a note out of the playbook of Ice at the Gaylord Palms and enclosing the entire maze in a extremely cold environment… so cold that they would hand out parkas for guests to wear while passing through the arctic nightmare, and watching the horror unfold before their eyes and the fog of their frozen breath.
I like the Ghostbusters rumor myself, as they've never been featured in HHN haunt form before and it would be a nice change of pace to have a slightly funny haunt, though it may have to wait for 2020 when the new Ghostbusters film hits theaters. HellRaiser is another interesting choice… as I'm not sure if Clive Barker's famous horror icon, Pinhead, has been done in maze form in Orlando ever… though he did appear in Hollywood a time or two in the early HHN years.
Keep in mind that not all of these IPs, if any are used at all, will appear in both Orlando and Hollywood HHN events… some only end up playing on one coast for whatever reason. The Orlando event, which will also offer 10 haunts in 2019, is also known to put on a good number of custom creation haunts mixed in with the IPs… sometimes just a couple, while in 2018 the event featured five custom haunts mixed with five IPs. Bottom line… anything is possible, but your wait is almost over, as the 2019 announcements will soon begin. Stay tuned!

(2/7/19) Universal Orlando has sent out an early reminder that Halloween Horror Nights 2019 will take place from Sept. 6th through to Nov. 2 on select nights. Even better, there is a special package offer if you buy now… by your HHN Hotel & Ticket Package between now and June 5th and you'll get a second night's admission into HHN free! Packages start as low as $145 per person, per night… but there is limited availability for this offer, so I highly doubt it will still be around by June, so if you want it, you probably need to grab it before it vanishes into the night. Follow the link to see the official details.
2019/2020 - Universal's Endless Summer Resort - (3/22/19) Universal Orlando has confirmed that Universal's Endless Summer Resort - Surfside Inn and Suites will officially open on June 27th, 2019. The second phase, Endless Summer - Dockside Inn & Suites were also announced to open in May 2020. You can check out the brief preview video of the resort below.


(1/11/19) While Universal hasn't even opened the "Surfside Inn" side of their new Endless Summer Resort, Universal did just send out an email to their mailing lists that included details about how to be on the first guests to stay at the Dockside Inn and Suites side (phase 2) 'before anyone else'. According to the website, available dates for the Dockside Inn will start May 1, 2020.

(11/13/18) Universal Orlando has released the first images showing off how the guest rooms inside the Universal's Endless Summer Resort - Surfside Inn and Suites will look when the new resort opens in Summer 2019.
"From the vibrant color scheme to warm wood tones, guests will step into the free-spirited lifestyle of surf culture at Universal Orlando's first-ever Value category hotel. Surfside Inn and Suites will include 750 guest rooms and 2 Bedroom Suites all boasting bright and beachy design elements. The 2 Bedroom Suites sleep up to six and include three queen-sized beds, a separate bedroom and a kitchenette area, making them the perfect home base for Orlando family vacations. With rates starting at less than $100 per night, Surfside Inn and Suites will introduce extra affordability to guests' Universal Orlando vacations without sacrificing exclusive theme park benefits like Early Park Admission and resort-wide transportation."

(8/14/18) A new aerial image shows off the progress on the Surfside Inn & Suites side of Universal's Endless Summer Resort, on track to open in 2019.


(7/28/18) Another fun aerial photo came out this week showing off the progress on the first phase of Universal's Endless Summer Resort. This one sure has gone up very quickly.


(6/17/18) A new look at the amazing progress being made on Universal's Endless Summer Resort on the former W et 'n Wild waterpark site can be seen below.

(6/14/18) Universal Orlando has announced that they are already taking reservations for the new Endless Summer Resort - Surfside Inn & Suites. The earliest room are being offered at this time is August 1st, 2019.

(5/19/18) Universal isn't messing around with the Endless Summer resort. Take a look at just how fast these first new guest towers are going up.

(4/15/18) Construction is already well under way on Universal's new Endless Summer Resort Surfside Inn & Suites, where you can see the foundations and first vertical concrete work already going up for the two hotel towers, plus they appears to be nearing completion on a massive parking structure for this resort as well.


(4/6/18) Universal Orlando has officially announced the names and timelines for the new resort properties to be built on the site of the former Wet 'n Wild waterpark. The overall site for both resorts will carry a single theme and be called "Universal's Endless Summer Resort". Like all the other Universal Orlando Resorts, this will be another partnership with Loews Hotels, with the resorts broken into two sides... the Surfside Inn and Suites, which will open first in Summer 2019 to be followed by the Dockside Inn and Suites in 2020.
The resorts will offer "a relaxed and easy vibe", featuring plenty of surf and beach style themeing. Best of all, these two resorts will launch an all-new "Value" level hotel for Universal Orlando, with rooms starting as low as $73 a night. About half the rooms on the property will be 2 Bedroom Suites, which will start at $111 a night. Like the other Universal Orlando Resorts, free shuttle transportation to Universal Orlando is included as well as Early Park Admission perks.

(11/9/17) Universal Orlando has confirmed their plans to add two more hotels to their resort line-up… this time just outside the existing resort on the former site of the Wet 'n Wild waterpark at the intersection of International Drive and Universal Blvd. The good news is that these hotels, while slightly off-site, will be high-value options for families looking to visit Orlando with room-rates starting at less than $100 per night.
Between the two hotels, there will be a combined 2,800 new rooms (including 1,450 2-bedroom suites) along with complimentary transportation from the resort to the Universal Orlando theme parks and Citywalk. One hotel will offer 2,050 rooms while the other will just be 750 rooms, and between the two there will be three pools, two food courts, coffee bars, fitness rooms and more when they begin to open in Summer 2019.
"Brought to life by the same Universal Creative team behind the incredibly-themed Loews Portofino Bay Hotel, Hard Rock Hotel, Loews Royal Pacific Resort, Loews Sapphire Falls Resort and Universal's Cabana Bay Beach Resort, these all-new options will be destinations unto themselves. Guests will enjoy the sun, surf and sand with a laid-back coastal feel. Towering exterior murals with vibrant and natural colors will set a free-spirited and beachy tone, inviting guests to hang loose throughout their stay."
(6/22/17) According to the local news city planners have given their approval for Universal's plans to build two resort hotel projects on the former Wet 'n Wild property on International Drive.
(5/22/17) A better collection of images showing off the layouts of both of the new resort hotel projects slated to replace Wet 'n Wild were posted to the Orlando Business Journal site that are worth checking out. The side on the former parking lot side of Universal Blvd is much larger of course, but there is an interesting surf board shaped pool you can clearly see in the layout of the resort that will go over the Wet 'n Wild site. The proposed towers also seem fairly tall in the images, up to 11 stories on the smaller one, and up to 13 stories in the artwork for the bigger resort.
Given the shape of the buildings and the direction they point, I do wonder if there might be some kind of rooftop feature, like a lounge perhaps. Nothing so far has been mentioned about any possible plans involving the lake behind the waterpark site, which was used for years for a wakeboarding attraction.
(5/20/17) According to the latest update from the Orlando Sentinel they pulled a piece of concept artwork showing off what Universal's initial proposal for new hotels on the former Wet 'n Wild site might look like. The proposal calls for 2 hotels on the site (up to 4,000 new rooms) plus all the expected Universal style resort amenities and connected retail and food outlets to the complex, along with connected parking structures.
According to the updated report, Universal's initial plan to transport guests from this site to the main Universal Orlando Resort will be done via a simple shuttle service, operated by Universal. The current plans calls for 1,200 rooms to be located on the West side of Universal Blvd (the Wet 'n Wild park site) and the other 2,800 rooms on the East side (the old Wet 'n Wild parking lot side).
(3/27/17) The first early plans for Universal Orlando's mega hotel project to take over the former Wet 'n Wild location have been filed by the company. The plans call for the land Universal owns on both sides on Universal Blvd to be transformed into a massive 4,000 room resort project.
(1/7/17) With the gates locked for the final time at Wet 'n Wild Orlando, the only remaining questions are what Universal plans to do with the unique International drive property. The long running rumor on Screamscape has been that Universal had been looking into plans that would include a large resort hotel with a mini CityWalk style retail and restaurant component.
Now the latest report from the Orlando Business Journal seems to be backing up that rumor, with their sources claiming that design/bid requests have gone out for the property for an "upper scale hotel of up to 4,000 guest rooms". Also, since this resort is just off-property from the rest of the Universal Orlando resorts, they are looking at this as idea for an economy class resort that would still offer many of the same style of amenities as the rest of the Universal Orlando resorts, but for a lower-price range of around $100 per night.
The OBJ article is also quick to point out that for size comparison, to fit 4,000 rooms on a property that size, they will have to go with a much taller resort building to do it, but that should fit in just perfectly along the I-Drive corridor. Perhaps the most interesting riddle to be solved with this resort location will be how Universal will solve the problem of being able to transport guests to and from the main Universal Orlando resort from here.
So how soon could it be until we see this latest hotel project open? According to Screamscape sources, following the opening of the new Aventura hotel in 2018, Universal Orlando's long term plan has slotted 2020 as the opening date for their next hotel... wherever it may be located.
Future Expansion Site / 3rd Theme Park - (2/21/19) While there still isn't much to be seen, some revised plans have been filed for Universal's expansion site showing off how all the roads will be placed, along with some water drainage systems. As for the park site itself, while you can't see any buildings or structures, you can make out what looks like a backstage perimeter road system with various branches that venture in towards the center.
According to various sources, this new park is also supposed to be laid out more like Disney's Magic Kingdom with the lands laid out like a giant wheel around a central hub district in the center and this backstage road system seems to back that concept up.

(2/13/19) The local news has posted a few more images from the infrastructure plans being made for Universal Orlando's expansion site to the south based on revised filings. According to the article they confirm plans for a large surface parking lot that will offer around 16,200 standard parking spots plus 172 handicap accessible spots on the property.

(1/30/19) Parkstop has put together a good look at a document that was apparently handed out by Comcast at a meeting that talks quite a bit about the next park project in Orlando and once again includes the Fantastic Worlds name.

(1/22/19) Remember we saw Universal file some potentially new trademarks that could be used for their future theme park? It appears as if Warner Bros. may be planning to object to the use of the "Fantastic Worlds", as they are said to have filed for two extensions of "Time to Oppose for Good Cause". Now Warner Bros. clearly does not own a trademark for "Fantastic Worlds", so the thought process is that they must feel that their "Fantastic Beasts" trademark could possibly be confused for "Fantastic Worlds", especially inside of a Universal Orlando theme park which is known for having the Wizarding World of Harry Potter attractions. Still… that be a bit of a stretch, but the long-standing rumor was that Universal's next theme park would likely have a third 'Wizarding World' themed land, likely one themed to the "Fantastic Beasts" spin-off series of movies. Clearly WB is concerned about any possible name confusion, so this almost seems to confirm that we will see some kind of Fantastic Beasts attraction in the new park.
My guess is that if the ruling goes in favor of Warner Bros, Universal will have a couple of back-up names waiting in the wings. Unfortunately, of all the names I've seen so far, I kind of dig "Fantastic Worlds" the most, so it would be a shame for WB to block this, and even worse, if Universal were forced to fight them for the rights to use it, it would likely cause some bad blood between the two studios who have been working well together for years.




(1/15/19) Universal has been filing a ton of new Trademarks as of late, most using names we've seen before, but for more specific uses. Several new filings were made for "Universal's Epic Universe", along with just "Epic Universe"... but they've also filed one for a new name I haven't seen before: "Universal's Great Movie Escape". This new one specifically is described to be used "in the nature of escape room attractions".
The interesting thing is that while that image that leaked out last month indicated that the next big theme park may be called "Universal's Fantastic Worlds" (which was previously trademarked) that they are spending time to also cover the bases with the Epic Universe name as well. One theory may be that they could be considering the use of the Epic Universe name as sort of a nickname or new brand to be associated with the entire Universal Orlando resort.
Anyone else remember "Universal Studios Escape"? It was a failed attempt to describe the entire resort that came into play just as the Islands of Adventure theme park first opened, but it only served to confuse potential guests and was quickly dropped.

(12/15/18) You may recall back in July we uncovered a few interesting new trademark filing from Universal that sounded very much like possible names for a new theme park. The names includes options for "Fantastic Worlds" as well as "Epic Universe". Now the other day an interesting photo leaked out from some kind of presentation that put the name "Universal's Fantastic Worlds" in large letters across one of the concept art pieces Universal has previously shown for Super Nintendo World. At the top of the screen, it also clearly says Universal Orlando Resort, so is it possible that Universal has settled upon this as the official name for the newest Orlando area theme park in development? The choice of graphics also seems to confirm the rumors that Super Nintendo World, once expected to go into the original Universal Studios Florida theme park, is being held on reserve for this new park instead when it appears in the US.
Of course until the official announcement comes, a lot can change of course, but until then, this gives us something to dream about.


(10/31/18) According to this post Universal Orlando filed new paperwork detailing roads and some other planned uses for the new expansion property near the Convention Center. The planned roads even appear to indicate a potentially planned parking lot or parking structure location.

(7/25/18) Universal has filed a few interesting new trademarks this month that could possibly be for their next Orlando theme park, or perhaps even the name of a land or two within. Earlier this month they put in one filing for the name "Fantastic Worlds", but just a few days ago they put in for a new trademark for "Universal's Epic Universe" as well as just plain "Epic Universe"... and not just for one use, but they filed for seven different uses for version of the name for things beyond theme park or attraction use, but to use on all kinds of merchandise.
Or one possible other thought... both of these could also be used as some kind of new copyrighted tagline to represent the entire resort and all the parks in Orlando. Anyone else remember the failed, "Universal Studios Escape"? Maybe this is another thing like that... but both would work fine as the name of the new park as well, though I'm thinking Universal's Epic Universe fits that role better simply because it put Universal's name at the front in much the same fashion as Universal's Islands of Adventure.

(5/25/18) Is Universal looking into the possibility of building a SciFi themed land themed around Star Trek universe? In a previous update, we too had mentioned that Universal was looking into using Star Trek as a possible theme for whatever attraction might replace the former T2/3D attraction, but according to Disney & More, they could be eying Trek to play a much bigger role instead.
The concept makes sense, as Star Trek is perfectly poised as the other huge popular SciFi series that could act as a serious counter to Disney's push to bring the Star Wars universe to life. What better way than to excite all the Trekkies out there into a frenzy by building an entire Star Trek themed land as part of the next theme park. Just imagine the legions of Trek fans coming out in droves alongside the Potter fans to Universal Orlando.
Disney & More pushes the concept speculation even further by revisiting ancient plans once made for Las Vegas that would have involved building a huge casino themed to look like the starship Enterprise itself docked on the strip. Hmmm.... Disney is planning a Star Wars themed hotel... but what if you could spend the night inside the Enterprise? Temping... so very tempting...

(4/12/18) Universal has not only cleared the way to add their next theme park at the expansion site, but added even more property to what they own. According to a report posted by MyNews13, Universal has filed a deed with Orange County showing the transfer of property to them from former owner: Stanley E. Thomas. Thomas was also the one who was putting up a legal fuss about Universal not being able to build a theme park on the former Lockheed-Martin property, but from the looks of things Universal has simply opted to buy him out along with much of the remaining pieces of property he owned all around the expansion site. I haven't seen a map yet, but the report claims the new parcels are along Universal Blvd on the one side, south of Sand Lake on the northern side, and sections east of the current property towards John Young Parkway. With Thomas out of the way, so are any and all issues regarding restrictions of what can be built on the property.
In another report from the Orlando Sentinel, they confirmed that Thomas did retain a few parcels and signed new mortgage agreements on these sections, also the land sale to Universal from Thomas took place the day after Universal settled the lawsuit Thomas had ongoing against them regarding future theme park development of the property. While Universal has yet to comment on their future plans for the site, an attorney for Universal did reference future theme park plans to the judge, but mentioned they were still too "super, super secret" to be discussed further. Elsewhere, it was also mentioned that Universal's lead attorney did mention to the judge that the site could hold "two large theme parks".
For reference, you can see a map published in 2017 by the Orlando Sentinel here that marks the property Universal had previously owned in blue, and the property owned by Thomas in red. While we don't know exactly which of the red parcels have been sold to Universal, I would suspect most of the sections bordering the property they already own in blue were sold.

(4/6/18) According to the Orlando Sentinel, Universal has filed various plans for their new expansion property that will allow for "mass grading", site prep for new development, adding new water retention ponds, new canals, as well as the removal of various small existing structures on the site.
(4/2/18) It's been awhile since we talked about what Universal may be planning for their next big theme park in Orlando, and this week Disney & More has posted their own story and findings that are worth a quick read. Bottom line however, whenever I try to do some digging myself into this subject matter, it seems like the contents of this future park and always in a state of flux, with various IPs included at one point, and then replaced the next by others... only to sometimes come back again. It's great that Universal has such a big vision to choose from to get the combination right, but this also says to me that the contents are still very much in flux, and it's hard to lock in any IPs for sure, unless they are owned by Universal themselves.
The DreamWorks Animation characters, for example, are not mentioned in this report, and I've always heard that we should expect them to be in this park one way or another. Either in their own DreamWorks land, or spread out into a few individual lands (Kung Fu Panda Land, How To Train Your Dragon Land, etc...)
There is also an interesting mention of dragging the entire Nintendo themed land or projects into this park, which I admit I've also heard was being talked about as well. Of course the first phase of Super Nintendo World could stuff go into the existing park as originally intended, and a second phase of attraction ideas could also end up in the new park as well. Like I said above... it's all a big shuffle until they are ready to lock it down and send out the bulldozers.
Of course, I also like to think that the constant shuffle of ideas is also intentional... as leaks on a project this big are sure to happen, and keeping an excessive number of wild and crazy ideas floating around is a sure way to make the competition a bit nervous themselves. After all, they wont know what they should be preparing to build to compete against it until the last second.

(2/6/18) Universal Orlando has also filed new plans to make use of some of their new property. According to the Orlando Sentinel, Universal is putting plans to build a couple of large warehouse buildings and a new multi-story office building onto the section of property that touches Sand Lake Road. (Note: This would be the red section of land on the map we made below.) The office-space is interesting, as it isn't known if this is just new office space, or if the plan is to retire any existing office space at the existing Universal Orlando property in order to allow for future park expansion.
(12/11/17) I'm not sure how accurate this report is, but OrlandoParkNews mentions that another report on GrowthSpotter claims that a rep from Universal told them that their vision for the new Universal property includes "two new theme parks" and not just the one we've been talking about thus far.
As I said... I'm not sure how accurate that claim is, or if perhaps it was just more of a forwarding thinking statement, perhaps claiming that the size of the property would allow for two new parks rather than a plan to build two, but it does give you something to think about. However... even if long term plans do point to extra park, I'd say you would be looking at a 2035-2040 opening date at best, so far enough away it isn't worth getting excited for just yet.
(12/8/17) According to the Orlando Sentinel, more property next to Universal new expansion site may soon find itself being put up for sale, as investors are pushing to foreclose on eight parcels of property (200 acres total) around the Orange County Convention Center and the Lockheed Martin complex owned by Stan Thomas' "Universal City Property Management Company III" company. They apparently stopped making payments on the property back in June and I've got a feeling Comcast has their checkbook at the ready. As with much of the rest of the property Universal has been buying down that way, this was already owned by Universal years ago before it was sold off under Vivendi's leadership.

(11/1/17) A couple of big announcements have come out this week regarding the future expansion of the Universal Orlando Resort down near the convention center. Late last week Universal quietly mentioned that they would be converting a couple of their smaller parcels closest to the Beach Line and Convention Center into surface parking lots. Why? No one is sure at the moment, though they could be used a parking for a team working on the likely 3rd park plans, putting them close to the site.
The big news drop came on Monday however, when it was announced that Universal has closed on a $27.5 million land purchase deal to buy up another 101 acres of property along Sand Lake Road that is connected to their big main parcel just to the South. All together, with both of these main sites combined, plus the acreage from a few random spots here and there along Universal Blvd, Universal is said to now own about 576 acres down on this side of the tourist corridor... not counting the former Wet 'n Wild site that will soon be used for two more resort hotels.
If you check out the rough map I've put together showing off the various property Universal now owns, the picture of just how they may expand is becoming more clear and even includes a couple of options I can see for building some kind of transportation system that could eventually connect them all.
(5/25/16) According to the Orlando Sentinel, Universal Orlando will soon begin talks with Orange County to set up zoning for their new 475 acres of property down by the convention center. They would like to look into setting up a special "theme park" zone for a large section of it, similar to the special theme park zoning set up for the SeaWorld area that includes Aquatica and Discovery Cove.
(12/23/15) According to this news report the huge property deal to sell over 450 acres of property to Universal Orlando has been completed, according to comments made to the Orlando Sentinel from an attorney to represents Colony Capital, who was selling the property. Universal Orlando was not willing to comment on the sale.
(12/4/15) The news is all in a tizzy this week about the idea that a third major Universal Orlando theme park could be on the way down by the convention center. A couple of major points were also make amid the various reports... that the majority of the land they would be buying is ALREADY zoned for theme park use... and quite a bit of it is already zoned to allow structures as tall as 400 feet. Sounds like a perfect fit, doesn't it?
(12/2/15) Surprise! It came to light on Tuesday afternoon that Universal Orlando now has an "option to buy" the 474 acre property off Universal Blvd, just north of the Convention Center's North Concourse. If this all sounds familiar... it should... because Universal Orlando once owned this property along with the rest of the nearby land all around here which was purchased from Lockheed Martin years ago and underwent a large clean-up effort to make it suitable for development. Vivendi, who owned Universal near the start of the 21st century was facing some dire financial problems at the time and opted to sell off all this property that was once earmarked for future Universal Orlando theme parks, golf courses, and resort hotels.
With that in mind, it would be great to see Universal Orlando retake this segment of the property, which is pretty much what's left over that hasn't already been developed by others over the last decade.
(9/12/13) The Orlando Sentinel reports that NBCUniversal President and CEO Steve Burke told investors that their studies of the Universal Orlando resort shows that they could have between 10,000 to 15,000 hotel rooms on site and maintain a profitable occupancy rate. Much like the Walt Disney World expansion in the 90s, they believe that a built-up of on-site hotel rooms will also increase attendance and profitability at the theme parks.
Currently Universal Orlando has 2,400 rooms between the three existing resorts (Portifino Bay, Hard Rock Hotel and the Royal Pacific) and jump to 4,200 rooms next year when the Cabana Bay Beach Resort opens. By comparison to Walt Disney World's 26,000 rooms, this isn't much, but if Universal Orlando were to aggressively double or even triple the number of rooms they have on site, I'm certain this could certainly send a shockwave that would be felt by Disney's own occupancy rate.
In addition, Burke says that parent company Comcast will accelerate the pace of new rides and attractions at the parks, as recent investments have been paying off. Attendance at Universal Studios Florida has been up close to 20% since Transformers opened in June. NBCUniversal will elevate Capital Spending to almost $500 million this year… a figure that the the Sentinel notes will likely because the company's new baseline, as the goal is to now open a new attraction every single year at both Universal Studios Hollywood and at the Universal Orlando Resort.