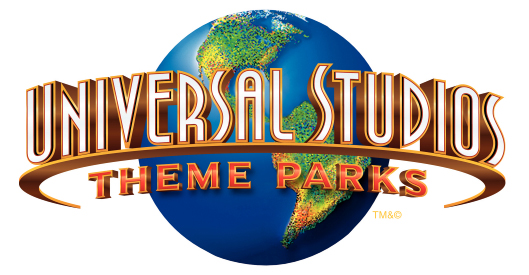 Universal Orlando
Orlando, FL
NBC Universal / Comcast


---- THE LATEST BUZZ ----
(10/31/18) Universal Orlando Files More Plans For Expansion Property and Mobile Food Ordering Added To Official App
(10/26/18) Rock The Universe 2019 Concert Schedule (MORE...)
(10/23/18) Universal Orlando Raises Parking Prices (MORE...)
(10/20/18) Is A Volcano Bay Expansion Preparing To Start? (MORE...)
(10/19/18) Universal Orlando Sells 20 Million Butterbeers (MORE...)


Click here to read the full Screamscape review of Halloween Horror Nights 27!

VOLCANO BAY IS NOW OPEN - Read the official Screamscape Review!

LOWES Sapphire Falls Resort at Universal Orlando - Read the official Screamscape Review!
General Resort News - (10/31/18) Universal Orlando has officially launched "Mobile Express Pick Up", a new in-park food ordering service powered by the Universal Orlando Resort App. Using the app, guests can pick from a list of select park restaurants involved in the program, then order their food in advance from anywhere within the park, even while waiting in line for a ride, so that it will be ready when you are.
Current restaurants in the program include The Burger Digs, Captain America Dinner and Café 4 in Islands of Adventure and Mel's Drive In and Richter's Burger Co in Universal Studios Florida. To find the Mobile Express Pick Up option you have to sign up for an account in the app.

(10/26/18) Universal Orlando has released the concert schedule for the 2019 Rock The Universe event.
Acts performing on Feb 1 include: Lecrae, Matthew West, Big Daddy Weave, Colton Dixon, Matt Maher and Rhett Walker Band.
Acts performing on Feb 2 include: Skillet, Bethel Music, Crowder, Francesca Battistelli, Micah Tyler and Ledger.

(10/23/18) You knew it was coming… I'm told that Universal Orlando has raised the price of their parking from $22 to $25 to match the recient increase from Walt Disney World. Fortunately they have opted to not touch their ticket prices so far.

(10/20/18) Came across an interesting tweet showing off a screen capture from the City of Orlando website that seems to indicate that initial inspections have been approved at Universal for "VB Modifications Phase 4" / "Phase 4 Element 6" with the VB likely meaning Volcano Bay. Hmmm… is it time for those rumored expansion plans to get underway?




(10/19/18) A quick congratulations goes out to Universal Orlando today as the theme park resort reported that they have officially sold 20 million Butterbeer beverages since The Wizarding World of Harry Potter first opened in 2010. Simply amazing!

(10/10/18) Universal Orlando announced the first details for this year's EVE at Universal CityWalk… the annual New Year's Eve party. This is a separate ticket event for those 21 and up that includes food, access to the CityWalk clubs, live bands, DJs, a free champagne toast at midnight and more. Tickets can be purchased now online starting at $109.99, with special VIP package deals also available that include premium food options, access to a private viewing area for the pyrotechnics display and more.
For those who would rather be inside one of the theme parks, you can also ring in the new year inside Universal Studios Florida where the Music Plaza Stage and Central Park areas will be transformed into party zones featuring live music, Universal characters, along with a viewing of Universal Orlando's Cinematic Celebration night show before the big celebration at midnight.

(9/11/18) While Universal Orlando's Rock the Universe concert series just ended, they have already announced big changes coming to the event in 2019. For starters, the date is changing, with Rock the Universe 2019 taking place on Feb. 1 and 2, 2019 with the following performers:
Lecrae, Matthew West and Colton Dixon on Friday, Feb. 1st and
Skillet, Bethel Music, and Crowder on Saturday, Feb. 2nd.

(9/9/18) Universal Orlando has sent out official word that due to the construction of new Wizarding World themed experiences on the way, including "the all-new thrill ride coming to The Wizarding World of Harry Potter - Hogsmeande and additional fan experience that have yet to be announced" that they will NOT be hosting A Celebration of Harry Potter in 2019. This only makes sense, with some huge new additions on the way to the Wizarding World itself later in 2019, a fan event at the start of 2019 would only likely suffer from an attendance point of view as everyone would wait to go later to experience the big new additions.
While no further details were given about what is to come, including the new thrill ride under construction, they do say to "stay tuned" for the release of these details to come soon.

(8/29/18) Universal Orlando is partnering up with the Florida Cup and will serve as the venue for several large fan experience, including the Florida Cup Fan Fest. As part of this Fan Fest event, to be held on Jan. 11, 2019, there will also be a concert performance by three-time Latin Grammy winning Brazilian superstar, Ivete Sangalo. For details, visit the official Florida Cup website.

(8/18/18) Universal Orlando has announced that the movie theater located within CityWalk will be rebranded as the Universal Cinemark theater this fall. Along with the Cinemark branding will come a series of upgrades and enhancements to the theater experience. Look for work to begin sometime in September (it will take several months to finish) and will include new reclining Cinemark Luxury Lounger seats added to all 20 auditoriums. Also coming is a Cinemark XD theater, featuring a wall to wall screen, a custom new sound and projection system and where y ou will find the newest movies playing each week.
Please note, to begin the conversion the theater itself will be completely closed on Friday, September 14th to prepare for a new grand opening the next morning. That's probably a good thing anyway because Sept. 14th is also the grand opening of this year's Halloween Horror Nights.

(8/11/18) Universal has filed for another trademark this month... this time for a new restaurant to be called BIGFIRE GRILL. Now there is no way to know for sure where it will go... but my hunch is that this is heading to Orlando and is likely intended as a replacement for either of the former Emeril's locations... Tchoup Chop at the Royal Pacific Resort or the Emeril's location in CityWalk.

(8/4/18) Is Universal looking to get in on the "Running" game? It would seem so, as Universal had just filed paperwork last week for a possible trademark to use the name, "Running Universal" for the purpose of "arranging, organizing, operating and conducting running events". With the RunDisney events always said to be very crowded, I guess it makes sense that Universal may want to get in on the themed race action. Fast & Furious 5K anyone?

(6/12/18) Universal Orlando has launched new Jurassic World Kids' Suites at Loews Royal Pacific Resort. You can catch a peek of one in the artwork, showing off how the rooms have been themed to fit right in with the Jurassic World resort itself on Isla Nublar... before... you know... everything kinda went all crazy.
(6/6/18) Universal Orlando Resort has extended its "Two Days for the Price of One" Florida resident ticket offer. The offer is now available for purchase through July 31, 2018. With the purchase of a 1-Day, Park-to-Park ticket to experience Universal Studios Florida and Universal's Islands of Adventure, Florida residents will get a second day completely FREE to use anytime now through August 1, 2018 with no blockout dates.
(6/1/18) As part of the National Doughnut Day celebration on June 1st, Voodoo Doughnut's Orlando Citywalk location will premier a brand new flavor called Universal Orangesicle. If you are one of the first 100 in line to get doughnuts that day, you get one free!

(5/9/18) According to the local news another original venue at Universal Orlando's Citywalk will soon close to make way for a new future project. July 7th will be the last day to dine at Emeril's Orlando, who notified their staff a few hours ago. So far there has been no word about what might replace it, but with a prime location along the main pathway right next door to Margaritaville, I don't think the site will remain empty for long.

August 2018 - Universal's Aventura Hotel - (7/28/18) I'll share a few more aerial photos posted to Twitter from @Bioreconstruct of the new Aventura Hotel. The walls are down along the entry road, giving us a look at the entrance side of things, the greenary being placed on the rooftop for Bar 17 Bistro as well as a peek at the pool deck out back.






(7/27/18) The official Universal Orlando blog has posted a quick look at the kind of food and beverages we can expect to see in the new Bar 17 Bistro at Universal's Aventura Hotel. Check it out!
(7/2/18) Universal Orlando has released details about the new food hall that will be part of the new Universal's Aventura Hotel. It will be called Urban Panty, a counter-service restaurant with a floor to ceiling view of the pool area, will feature a wide variety of food options for Breakfast, Lunch and Dinner. Inside there will be several food stations including a: Roast Station, Pizza Station, Wok Station and Burger Station, along with some other interesting selections to be available at each station such as Florida Grouper sandwich at the Burger Station. There will also be appropriately matching beer and wine options available at each of the stations.
(4/25/18) Universal Orlando have posted their latest update regarding the unique design of the new Aventura Hotel to their blog, with a focus on the interior design choices that will feature polished concrete floors mixed with "warm woods" all around the lobby and registration desk. Oh... and of course there will be an on site Starbucks location and a bar in the Lobby... in addition to the top of the world view at Bar 17 Bistro. Make the jump and read all the details for yourself, as the first guests will check in this August.

(3/28/18) Universal Orlando has released a few more details about the new Aventura Hotel... specifically this time all about the rooftop lounge which will be called the "Bar 17 Bistro". 17... because it's on the 17th Floor.
Bar 17 Bistro will open in the evenings, just in time to catch the sunset and will be accessed by a dedicated elevator from the lobby. It will actually be open to everyone not just guests of the Aventura. Once inside you'll be wowed by the impressive views, relaxed by the beverage options and can select from a range of small plate dishes.
Check out the latest images posted to the Universal Orlando Blog for more preview images.
(2/28/18) Universal Orlando has posted a new detailed article about the creation of their new Aventura Hotel at the official Universal Orlando Blog.
(10/20/17) Universal Orlando is showing off the first look at how the rooms at the new Aventura Resort will be furnished in the latest post to Universal Orlando's CloseUp Blog. In addition to those floor the ceiling windows, the rooms will feature wood flooring and a lot of white and wood furnishings. Oh... and a master tablet on the nightstand to control the room's TV, AC, show off park information (maps, hours and current wait times) or you can even order a pizza to be sent to your room. Sweet!
Universal is also now accepting bookings for the new hotel with dining credit benefits as well for when it opens in August 2018.
(8/21/17) An interesting picture on Twitter shows off the current state of Universal's new Aventura Resort hotel tower, which is said to be about half-way built.


(7/29/17) A new tweet shows off the current progress on Universal's new Aventura Resort tower and the installation of the first sections of glass to the exterior. Note that the blue color of the glass is not the final color, just the color of a layer or protective plastic covering.


(6/7/17) A few new details about the Aventura Hotel were released from Universal Orlando this week, promising some new tech-savvy experiences for the hotel guests. Each room will apparently come with an in-room tablet that will allow you to remotely control the TV, Room Temperature and "more". The Aventura will also feature a new "virtual reality game room" and a dive-in movie experience that will include an underwater speaker system in the main resort pool. More announcements of other new amenities are forthcoming, so keep your eyes open here at Screamscape as we follow along.
In the meantime, enjoy the new Aventura Hotel VR experience below, which works best on the Chrome browser, or open the video on your mobile device with the YouTube app, where you can also put Google Cardboard to use to see 360º concept art of various sections of the new hotel in VR.

(5/11/17) Universal Orlando has already announced that they are accepting reservations for their sixth resort, Universal's Aventura Hotel, for dates starting on August 1, 2018. It will feature 600 rooms in the highrise style hotel tower, complete with floor to ceiling windows and a special rooftop bar that will boast perhaps one the best views of the glowing mighty Krakatau volcano, centerpiece of the new Volcano Bay waterpark.
If you book now for a stay of at least four nights, Universal will throw in a free $50 hotel dining credit. Book a seven-night stay and you'll get a $100 hotel dining credit. Look for rates to start as low as $97 a night.
(11/7/16) Universal is moving quickly these days... and not much longer after we had just began to hear the early reports that another new hotel was on the way, now Universal has confirmed it with their own official announcement.
The Aventura Hotel will open in Summer 2018, located right next to the parking garage for the Sapphire Falls Resort, directly across the street from the expanding Cabana Bay Beach Resort. Unlike the other Universal Orlando resort hotels, this one will have a unique look to set it apart from the rest, seeming to almost be more inspired by a Las Vegas tower style hotel.
The Aventura will be a glass highrise hotel tower, standing 16-stories tall, and will actually feature a rooftop bar with a clear almost eye-level view of the mighty Krakatau volcano that serves as the centerpiece of the Volcano Bay waterpark. Like the Cabana Bay Beach Resort, Aventura is being advertised as another "Value" prices hotel option, where the 600-rooms will feature floor to ceiling windows, offering you an incredible view that will be hard to beat.
Upon entering the resort, you'll find yourself inside an open loft-inspired lobby, bathed in sunshine from 18-foot tall windows that also offer a great view of the pool level below, where you can relax in a hot tub, perhaps with a nice beverage in hand from the nearby pool bar as you watch the kids play on the splash pad or swim in the crystal clear pool. Off the lobby level, the Aventura will also offer a casual dining food hall with five different cuisine options to choose from, or just get caffeinated with a stop into the on-site Starbucks.
Guests staying at the Avenutra can take advantage of walking pathways or complimentary shuttle service to get to Universal CityWalk, the theme parks, or even the new Volcano Bay waterpark. Like Cabana Bay and Sapphire Falls, guests staying at the Aventura will have the advantage of Early Park Admission into the theme parks as well, but not complimentary Universal Express which is only for guests of the Royal Pacific, Hard Rock and Portafino Bay resorts.
(10/13/16) According to the Orlando Biz Journal new permits have been filed for Universal Orlando's next hotel, which is being officially called Project 927. Project 927 has been described as a 600-room hotel, all contained in one large tower on a small section of property between the Sapphire Falls Resort and the freeway.
The location is kind of interesting however, as the majority of the property is taken up by a large retention pond, and some of that site is also supposed to be used as the tram roadway to transport guests from the parking structure over to the entrance of Volcano Bay. I just happened to be looking over this very spot during my stay at Sapphire Falls last month and took some pictures of it from the top of the Sapphire parking structure, where construction vehicles were already hard at work moving the dirt around the edges of the retention pond where they have already increased the size of the nearby retention pond behind the Royal Pacific, which I assume has been done to make up for the fact that the one behind Sapphire's parking structure may soon be filled in and used for the new resort tower.
For a size comparison, the Sapphire Falls Resort has 1000 rooms on a much larger piece of land, so the new tower is likely to be much taller than anything we've seen Universal build in the past.
The name "Aventura Hotel" has also been rumored to be attached as the current likely name for the new resort, though things can change between now and when they announce it.
2018 - Halloween Horror Nights 2018 - (10/18/18) Good news for Halloween Horror Nights fans in Florida… due to popular demand Universal Orlando has added another night of HHN fun to the operational calendar: Tuesday, October 30th.

(9/21/18) A couple of fun HHN28 videos shot at this year's eventt come from a new video podcast, Passports, Parks & Parts Unknown, hosted by Scott and Stacy Dee. The former some of you may recognize as former WWE wrestler, Scotty 2 Hotty. Scott, an Orlando local, drops into HHN twice over the opening week to check out all things spooky and haunted. Give them a watch and consider subscribing... as Orlando locals I'm sure they'll be dropping by all your favorite theme park attractions soon enough!





(9/7/18) Universal Orlando shared another sneak peek inside one of their custom-made haunted mazes today... Slaughter Sinema. So far I like what I see, some nice colorful and well detailed rooms with the great premise of reliving all those crazy 80's era horror films... but in this case, these aren't anything like the films you may remember. In fact, you may not remember these at all, because this time YOU are part of the action.
On a related note, our friends at BlooLoop have posted an in-depth interview with Universal's Michael Aiello, Senior Director for Entertainment Creative Development. They go over Mike's 23-year long history with Universal Orlando, from blowing up an animatronic shark about 90 times a day working as a Jaws Skipper, to creating the darkness of Halloween Horror Nights, to lighting the night in Universal Orlando's Cinematic Celebration and more.


(9/6/18) Halloween Horror Nights released a sneak peek at the inside of the Stranger Things haunted maze coming for this year's Halloween Horror Nights to Universal Orlando, Universal Studios Hollywood and Universal Studios Singapore.
All together there are six awesome new images plus some great video shot inside the maze built at the Orlando park that really shows off the atmosphere they have created.
I've attached all of the above for your enjoyment and so far I'm just stunned by how awesome it looks.


(9/1/18) Attractions Magazine was given a sneak peek of the new Trick 'r Treat haunted house this week and was able to post a few images of the interior of one area which is clearly themed around the final story segment of the film where Sam comes calling on Mr. Kreeg. Having just watched the film for the first time last week (I know, I was behind on that one...) the sight of the sets made for the maze were instantly recognizable to me and fantastic looking.

(8/23/18) The final maze for Halloween Horror Nights at Universal Orlando was announced this week as "Scary Tales: Deadly Ever After". Dropping once again into the twisted Scary Tales universe used a few time in previous haunts of the past, we enter a world where the Wicked Witch of the West "has sized control of the fairytale realm and is tormenting treasured storybook characters in hideous and cruel alternate storylines. You know…the pure turned evil, the evil gets worse kind of storylines." The Wicked Witch spares no one in this "Deadly Ever After" world of fantasy darkness.


(8/21/18) The Horrors of Blumhouse will return to Halloween Horror Nights for a second year, but with all new content. The films Happy Death Day and The First Purge will come to life this year.


(8/15/18) As rumored, Halloween 4: The Return of Michael Myers will come to life at Halloween Horror Nights in Hollywood and Orlando this year. Guests will be taken to the town of Haddonfield, where Myers has escaped from the Sanitarium and is out for revenge.
"Guests will follow Myers as he escapes the mental hospital, encounters his first victims at Penney's Gas Station and Diner, and wreaks terror on Haddonfield, all set to Alan Howarth's ominous score. The maze will include horrifying scares by Myers in his classic featureless white mask and navy jumpsuit, with guests dodging his bloody knife at every turn. Halloween fanatics can expect a cameo by Myer's psychiatrist Dr. Loomis and other famous characters from the film as they try to escape the bloodbath."


(8/10/18) Universal Studios has confirmed that the classic horror film, POLTERGEIST, will be brought to life at both Universal Orlando and Universal Studios Hollywood as part of this year's Halloween Horror Nights event. Yes, I'm old enough to remember seeing Poltergeist in the theater back when it was first released as a PG family spook film in 1982... but the nightmares that it caused in children over the years that followed was one of the primary reasons behind the creation of the PG-13 rating from the MPAA as Poltergeist proved far too scary for PG, but was no where near being a typical slasher gorefest flick to deserve an R rating. This was because the atmosphere created by Poltergeist was utterly haunting, creating terror in the audience out of pure adrenaline induced fear of the supernatural by the joint creative forces of Director Tobe Hooper (Texas Chainsaw Massacre) and Producer Steven Speilberg (Jaws).
So to finally see a film like Poltergeist brought to life at Universal's Halloween Horror Nights may be a dream come true... removing the barrier of the silver screen and putting YOU into the middle of the Freeling family house, unknowingly built on top of a former Indian burial ground. They promise the iconic scenes from the film will be recreated, including the flicking TV screen where the spirits from beyond would call out to Carol Anne. They're HERE!!!


(8/9/18) With one more rumored IP haunt to go after the last leak, it looks like the Hollywood park just suffered a website leak of their own when it briefly posted a complete list of haunts to the public. Their list also included Poltergeist and Halloween 4: The Return of Michael Myers, but also listed one more IP haunt that would fit right in with what Universal Orlando offered last year to round out the last unknown IP haunt as Horrors of Blumhouse: Chapter Two.
Meanwhile Universal Orlando just confirmed one of the two rumored custom IPs... Seeds of Extinction. Imagine a post-apocalypse world where the human race went extinct, dinosaur style, when a meteor struck the Earth. Since then about every surface is being taken over by a rapidly growing invasive vegetation... one that is hungry for your flesh.


(8/8/18) An interesting picture appeared on Twitter this week, taken in the lobby of the Clarion Inn & Suites on I-Drive promoting advanced ticket sales for HHN... but if you look close the ad confirms two more mazes that Universal Orlando has not yet announced. It confirms our rumor from last tweek of the POLTERGEIST maze as well as a maze themed around the events of Halloween 4.


(8/3/18) So far Universal Orlando has released details on 5 of the 10 mazes coming this year. According to the latest rumor, the final breakdown may be a 50/50 split between custom themed mazes and film IPs. If so, then we've got three more Hollywood IPs to look forward to being announced for HHN in Orlando and two more custom creations.
Early word on the custom haunts is that one may involve some kind of twisted take of fairy tales once again, and while I'm not sure of the theme of the second one... I was sent a name to remember: Seeds of Extinction. Killer plants anyone?
There are a few rumors still swirling around the remaining IPs... though one has me more excited than the others if the rumors are true that the classic film Poltergeist may be brought to life. They're heeeerrrrrreeeeee!

(7/31/18) Universal has released a new piece of concept art for the Stranger Things maze coming to this year's Halloween Horror Nights. The new piece of art was actually designed by Kyle Lambert, the official illustrator for the Stranger Things series on Netflix, and features the primary cast as well as the Demogorgon creature from the Upside Down lurking behind them.
"Working collaboratively with Netflix, along with the creators and executive producer of the blockbuster series—Matt Duffer, Ross Duffer and Shawn Levy, the mazes will be authentic representations of "Stranger Things," designed to transport guests into artfully recreated scenes and storylines. From the menacing Hawkins National Laboratory, under the U.S. Department of Energy, to the Byers home adorned with an erratic display of flashing Christmas lights and the eerie Upside Down woods oozing a shower of floating orb-like spores, the chilling new mazes will offer surprising twists and unexpected turns around every corner."

(7/26/18) Universal Orlando has just announced the next Haunt for Halloween Horror Nights 2018 will be called Carnival Graveyard: Rust in Pieces. The description of this original IP concept follows: "As guests trespass into a dilapidated carnival, they will find a maze of decayed rides and games – and soon discover they are not alone. Horrifying guard dogs, a grotesque 'tunnel of love', gleefully vicious performers loaded with deadly weapons fabricated from old rides and more will stalk guests' every move as they try their best to escape."
I got to admit, I like this idea. As any current or former employee of a theme park can confirm, there is something just kind of creepy about walking around a quiet and empty amusement park after hours. Maybe it is just the quiet emptyness of it all taking place in a space that is exactly the opposite during the operational hours. Or maybe the eyes of those carousel horses really are following your every movement, silently snorting in rage at your trespass.


(6/29/18) The final two new Scare Zones have been announced for Halloween Horror Nights 2018 at Universal Orlando, each themed to a fun horror film from the '80s.
Revenge of Chucky - The demonic toy is back to create chaos in the streets of Universal Studios Florida. Guests will enter a lethal toy fair this time, filled with twisted versions of the toys from your past. Murderous Monkeys, deadly board games and don't forget about favorite Good Guys pal... CHUCKY!
Killer Klowns from Outer Space - The cult classic will be brought to live at long last as guests encounter an interstellar circus tent inhabited by the evil an hungry Klowns from another world. Smell that Cotton Candy? Better run... as these alien Klowns are armed with ray guns that will wrap you up in a cotton candy coocoon, ripe for the slurping of your blood through a giant and sharp crazy straw. Want a tip? Don't trust the popcorn either... trust me.
(6/26/18) The latest maze for Halloween Horror Nights 2018 was announced late last week... called Slaughter Sinema, themed around a trip to an 80's era drive-in theater featuring scenes from a ton of 80's inspired B-movie horror films... except these are all the home brewed concepts from the minds of Universal Orlando's local horror nights crew. Pumpkin Guts, Amazon Cannibals, Cult of a Beast Baby, Werewolf Bikers and even a Swamp Yeti... and so much more.
Check out the teaser video below!

(6/12/18) Universal Orlando announced some great new details for Halloween Horror Nights the other day. For starters, they confirmed that this year there will be a record setting 10 Haunts to experience. It was also mentioned that Academy of Villains will be back for a third year and that it looks like all of this year's events may have an 80's theme to it. Even the homepage of the event has old VHS tape cases for Stranger Things and Trick r' Treat proped up against an old fashioned TV.
Going along with the theme, they also announced the names and themed for 3 of the 5 Scare Zones this year... with a mention that these three are the original IPs they've made themselves, which indicates that the last two Scare Zones will be themd to some kind of IP.
New to the lineup this year is The Harvest (set in an old barn that isnt' as empty and abandoned as you were led to believe), Vamp 85 - New Year's Eve (your NYE's bash has been taken over by blood suckers...) and Twisted Tradition (The forest of Central Park has been awakened by an ancient evil, where you'll encounter rotting pumpkins fused with decaying human flesh).

(6/7/18) Our friends at Behind the Thrills have posted a good rundown of possible rumors and ideas of what else could be in store for Halloween Horror Nights this year in Orlando. Make the jump and give it a read to see what you agree with, but personally I'm really hoping that the rumor about The Thing is legit... it's time this classic got paid the ultimate HHN tribute with a scene by scene recreation, as they've done with other great films like Halloween and American Werewolf in London.
(5/18/18) Universal Studios Hollywood and Universal Orlando have announced their latest Maze for Halloween Horror Nights as they will bring Trick 'r Treat to life as an all new maze. Universal Orlando guests may recall seeing iconic moments from Trick 'r Treat brought to life as part of a Scare Zone last year, but this year Sam will be going coast to coast will the full maze treatment.

(4/26/18) Universal Orlando announced the second haunt coming to Halloween Horror Nights 2018. This announcement is for an original concept haunted house, themed as a spin-off of an older house created way back in 2008 called Dead Exposure. So ten years later we get Dead Exposure: Patient Zero.
The original Dead Exposure was about a world being taken over by zombies, as seen through the eyes of a photographer. The unique haunt experience featured an entire layout where every room but the first and last were kept in pitch black darkess, only lit up for split seconds by the occasional flash of a camera.
Dead Exposure: Patient Zero appears to go back and explore the origin of this universe as the infection begins in Paris. You can get a feel of the theme they are going for with the teaser video posted below.
I'm actually very excited for this one, as I heard such good things about the original Dead Exposure which is one of the few HHN haunts in recent years that I didn't get to see, as I actually missed the entire 2008 HHN lineup.
One other item of note... it looks like Universal Orlando may be dropping the long-standing event count from the title... in other words instead of this being called "Halloween Horror Nights 28" they seems to be sticking to calling this "Halloween Horror Nights 2018" this time around, matching the naming system used by the Hollywood park's event.

(4/14/18) With Stranger Things confirmed for Halloween Horror Nights in 2018, the airing of laundry lists of what else could be added has begun. As Behind the Thrills has pointed out this week, another highly popular and requested addition to the HHN lineup will be Steven King's IT, based on the popular new adaptation of the material that hit theaters in 2017. I have to agree, if the stars allign just right, Pennywise could very well be coming to life in Orlando and Hollywood later this year to terrorize the masses.

(4/4/18) Universal dropped the bomb a few hours ago by making their first company wide announcement for the first maze to be featured at the 2018 Halloween Horror Nights event... and there was much rejoicing across the internet. If you haven't already read in our tweet or Facebook post earlier, you will be able to venture into The Upside-Down this fall as a new awesome maze themed to the hit Netflix series, Stranger Things, will be brought to life at Universal Orlando, Hollywood and Singapore parks for HHN.
Universal bought the world to life in front of our eyes already in the form of a custom teaser trailer that shows off the entrance to the theme park, as seen from inside The Upside-Down. According to the final details, this maze will stick to the story told in Season 1, allowing you to venture into the Mirkwood and then on into the Hawkins National Laboratory... and you know things just go horribly wrong from there, because the Demogorgon is never far. Just take a look at the awesome preview poster art they made as well featuring the boys on their bikes in front of the park's iconic entrance portal... or at least The Upside-Down version. I can't wait for this one.

2019/2020 - Universal's Endless Summer Resort - (8/14/18) A new aerial image shows off the progress on the Surfside Inn & Suites side of Universal's Endless Summer Resort, on track to open in 2019.




(7/28/18) Another fun aerial photo came out this week showing off the progress on the first phase of Universal's Endless Summer Resort. This one sure has gone up very quickly.


(6/17/18) A new look at the amazing progress being made on Universal's Endless Summer Resort on the former W et 'n Wild waterpark site can be seen below.

(6/14/18) Universal Orlando has announced that they are already taking reservations for the new Endless Summer Resort - Surfside Inn & Suites. The earliest room are being offered at this time is August 1st, 2019.

(5/19/18) Universal isn't messing around with the Endless Summer resort. Take a look at just how fast these first new guest towers are going up.

(4/15/18) Construction is already well under way on Universal's new Endless Summer Resort Surfside Inn & Suites, where you can see the foundations and first vertical concrete work already going up for the two hotel towers, plus they appears to be nearing completion on a massive parking structure for this resort as well.


(4/6/18) Universal Orlando has officially announced the names and timelines for the new resort properties to be built on the site of the former Wet 'n Wild waterpark. The overall site for both resorts will carry a single theme and be called "Universal's Endless Summer Resort". Like all the other Universal Orlando Resorts, this will be another partnership with Loews Hotels, with the resorts broken into two sides... the Surfside Inn and Suites, which will open first in Summer 2019 to be followed by the Dockside Inn and Suites in 2020.
The resorts will offer "a relaxed and easy vibe", featuring plenty of surf and beach style themeing. Best of all, these two resorts will launch an all-new "Value" level hotel for Universal Orlando, with rooms starting as low as $73 a night. About half the rooms on the property will be 2 Bedroom Suites, which will start at $111 a night. Like the other Universal Orlando Resorts, free shuttle transportation to Universal Orlando is included as well as Early Park Admission perks.

(11/9/17) Universal Orlando has confirmed their plans to add two more hotels to their resort line-up… this time just outside the existing resort on the former site of the Wet 'n Wild waterpark at the intersection of International Drive and Universal Blvd. The good news is that these hotels, while slightly off-site, will be high-value options for families looking to visit Orlando with room-rates starting at less than $100 per night.
Between the two hotels, there will be a combined 2,800 new rooms (including 1,450 2-bedroom suites) along with complimentary transportation from the resort to the Universal Orlando theme parks and Citywalk. One hotel will offer 2,050 rooms while the other will just be 750 rooms, and between the two there will be three pools, two food courts, coffee bars, fitness rooms and more when they begin to open in Summer 2019.
"Brought to life by the same Universal Creative team behind the incredibly-themed Loews Portofino Bay Hotel, Hard Rock Hotel, Loews Royal Pacific Resort, Loews Sapphire Falls Resort and Universal's Cabana Bay Beach Resort, these all-new options will be destinations unto themselves. Guests will enjoy the sun, surf and sand with a laid-back coastal feel. Towering exterior murals with vibrant and natural colors will set a free-spirited and beachy tone, inviting guests to hang loose throughout their stay."
(6/22/17) According to the local news city planners have given their approval for Universal's plans to build two resort hotel projects on the former Wet 'n Wild property on International Drive.
(5/22/17) A better collection of images showing off the layouts of both of the new resort hotel projects slated to replace Wet 'n Wild were posted to the Orlando Business Journal site that are worth checking out. The side on the former parking lot side of Universal Blvd is much larger of course, but there is an interesting surf board shaped pool you can clearly see in the layout of the resort that will go over the Wet 'n Wild site. The proposed towers also seem fairly tall in the images, up to 11 stories on the smaller one, and up to 13 stories in the artwork for the bigger resort.
Given the shape of the buildings and the direction they point, I do wonder if there might be some kind of rooftop feature, like a lounge perhaps. Nothing so far has been mentioned about any possible plans involving the lake behind the waterpark site, which was used for years for a wakeboarding attraction.
(5/20/17) According to the latest update from the Orlando Sentinel they pulled a piece of concept artwork showing off what Universal's initial proposal for new hotels on the former Wet 'n Wild site might look like. The proposal calls for 2 hotels on the site (up to 4,000 new rooms) plus all the expected Universal style resort amenities and connected retail and food outlets to the complex, along with connected parking structures.
According to the updated report, Universal's initial plan to transport guests from this site to the main Universal Orlando Resort will be done via a simple shuttle service, operated by Universal. The current plans calls for 1,200 rooms to be located on the West side of Universal Blvd (the Wet 'n Wild park site) and the other 2,800 rooms on the East side (the old Wet 'n Wild parking lot side).
(3/27/17) The first early plans for Universal Orlando's mega hotel project to take over the former Wet 'n Wild location have been filed by the company. The plans call for the land Universal owns on both sides on Universal Blvd to be transformed into a massive 4,000 room resort project.
(1/7/17) With the gates locked for the final time at Wet 'n Wild Orlando, the only remaining questions are what Universal plans to do with the unique International drive property. The long running rumor on Screamscape has been that Universal had been looking into plans that would include a large resort hotel with a mini CityWalk style retail and restaurant component.
Now the latest report from the Orlando Business Journal seems to be backing up that rumor, with their sources claiming that design/bid requests have gone out for the property for an "upper scale hotel of up to 4,000 guest rooms". Also, since this resort is just off-property from the rest of the Universal Orlando resorts, they are looking at this as idea for an economy class resort that would still offer many of the same style of amenities as the rest of the Universal Orlando resorts, but for a lower-price range of around $100 per night.
The OBJ article is also quick to point out that for size comparison, to fit 4,000 rooms on a property that size, they will have to go with a much taller resort building to do it, but that should fit in just perfectly along the I-Drive corridor. Perhaps the most interesting riddle to be solved with this resort location will be how Universal will solve the problem of being able to transport guests to and from the main Universal Orlando resort from here.
So how soon could it be until we see this latest hotel project open? According to Screamscape sources, following the opening of the new Aventura hotel in 2018, Universal Orlando's long term plan has slotted 2020 as the opening date for their next hotel... wherever it may be located.
Future Expansion Site / 3rd Theme Park - (10/31/18) According to this post Universal Orlando filed new paperwork detailing roads and some other planned uses for the new expansion property near the Convention Center. The planned roads even appear to indicate a potentially planned parking lot or parking structure location.

(7/25/18) Universal has filed a few interesting new trademarks this month that could possibly be for their next Orlando theme park, or perhaps even the name of a land or two within. Earlier this month they put in one filing for the name "Fantastic Worlds", but just a few days ago they put in for a new trademark for "Universal's Epic Universe" as well as just plain "Epic Universe"... and not just for one use, but they filed for seven different uses for version of the name for things beyond theme park or attraction use, but to use on all kinds of merchandise.
Or one possible other thought... both of these could also be used as some kind of new copyrighted tagline to represent the entire resort and all the parks in Orlando. Anyone else remember the failed, "Universal Studios Escape"? Maybe this is another thing like that... but both would work fine as the name of the new park as well, though I'm thinking Universal's Epic Universe fits that role better simply because it put Universal's name at the front in much the same fashion as Universal's Islands of Adventure.

(5/25/18) Is Universal looking into the possibility of building a SciFi themed land themed around Star Trek universe? In a previous update, we too had mentioned that Universal was looking into using Star Trek as a possible theme for whatever attraction might replace the former T2/3D attraction, but according to Disney & More, they could be eying Trek to play a much bigger role instead.
The concept makes sense, as Star Trek is perfectly poised as the other huge popular SciFi series that could act as a serious counter to Disney's push to bring the Star Wars universe to life. What better way than to excite all the Trekkies out there into a frenzy by building an entire Star Trek themed land as part of the next theme park. Just imagine the legions of Trek fans coming out in droves alongside the Potter fans to Universal Orlando.
Disney & More pushes the concept speculation even further by revisiting ancient plans once made for Las Vegas that would have involved building a huge casino themed to look like the starship Enterprise itself docked on the strip. Hmmm.... Disney is planning a Star Wars themed hotel... but what if you could spend the night inside the Enterprise? Temping... so very tempting...

(4/12/18) Universal has not only cleared the way to add their next theme park at the expansion site, but added even more property to what they own. According to a report posted by MyNews13, Universal has filed a deed with Orange County showing the transfer of property to them from former owner: Stanley E. Thomas. Thomas was also the one who was putting up a legal fuss about Universal not being able to build a theme park on the former Lockheed-Martin property, but from the looks of things Universal has simply opted to buy him out along with much of the remaining pieces of property he owned all around the expansion site. I haven't seen a map yet, but the report claims the new parcels are along Universal Blvd on the one side, south of Sand Lake on the northern side, and sections east of the current property towards John Young Parkway. With Thomas out of the way, so are any and all issues regarding restrictions of what can be built on the property.
In another report from the Orlando Sentinel, they confirmed that Thomas did retain a few parcels and signed new mortgage agreements on these sections, also the land sale to Universal from Thomas took place the day after Universal settled the lawsuit Thomas had ongoing against them regarding future theme park development of the property. While Universal has yet to comment on their future plans for the site, an attorney for Universal did reference future theme park plans to the judge, but mentioned they were still too "super, super secret" to be discussed further. Elsewhere, it was also mentioned that Universal's lead attorney did mention to the judge that the site could hold "two large theme parks".
For reference, you can see a map published in 2017 by the Orlando Sentinel here that marks the property Universal had previously owned in blue, and the property owned by Thomas in red. While we don't know exactly which of the red parcels have been sold to Universal, I would suspect most of the sections bordering the property they already own in blue were sold.

(4/6/18) According to the Orlando Sentinel, Universal has filed various plans for their new expansion property that will allow for "mass grading", site prep for new development, adding new water retention ponds, new canals, as well as the removal of various small existing structures on the site.
(4/2/18) It's been awhile since we talked about what Universal may be planning for their next big theme park in Orlando, and this week Disney & More has posted their own story and findings that are worth a quick read. Bottom line however, whenever I try to do some digging myself into this subject matter, it seems like the contents of this future park and always in a state of flux, with various IPs included at one point, and then replaced the next by others... only to sometimes come back again. It's great that Universal has such a big vision to choose from to get the combination right, but this also says to me that the contents are still very much in flux, and it's hard to lock in any IPs for sure, unless they are owned by Universal themselves.
The DreamWorks Animation characters, for example, are not mentioned in this report, and I've always heard that we should expect them to be in this park one way or another. Either in their own DreamWorks land, or spread out into a few individual lands (Kung Fu Panda Land, How To Train Your Dragon Land, etc...)
There is also an interesting mention of dragging the entire Nintendo themed land or projects into this park, which I admit I've also heard was being talked about as well. Of course the first phase of Super Nintendo World could stuff go into the existing park as originally intended, and a second phase of attraction ideas could also end up in the new park as well. Like I said above... it's all a big shuffle until they are ready to lock it down and send out the bulldozers.
Of course, I also like to think that the constant shuffle of ideas is also intentional... as leaks on a project this big are sure to happen, and keeping an excessive number of wild and crazy ideas floating around is a sure way to make the competition a bit nervous themselves. After all, they wont know what they should be preparing to build to compete against it until the last second.

(2/6/18) Universal Orlando has also filed new plans to make use of some of their new property. According to the Orlando Sentinel, Universal is putting plans to build a couple of large warehouse buildings and a new multi-story office building onto the section of property that touches Sand Lake Road. (Note: This would be the red section of land on the map we made below.) The office-space is interesting, as it isn't known if this is just new office space, or if the plan is to retire any existing office space at the existing Universal Orlando property in order to allow for future park expansion.
(12/11/17) I'm not sure how accurate this report is, but OrlandoParkNews mentions that another report on GrowthSpotter claims that a rep from Universal told them that their vision for the new Universal property includes "two new theme parks" and not just the one we've been talking about thus far.
As I said... I'm not sure how accurate that claim is, or if perhaps it was just more of a forwarding thinking statement, perhaps claiming that the size of the property would allow for two new parks rather than a plan to build two, but it does give you something to think about. However... even if long term plans do point to extra park, I'd say you would be looking at a 2035-2040 opening date at best, so far enough away it isn't worth getting excited for just yet.
(12/8/17) According to the Orlando Sentinel, more property next to Universal new expansion site may soon find itself being put up for sale, as investors are pushing to foreclose on eight parcels of property (200 acres total) around the Orange County Convention Center and the Lockheed Martin complex owned by Stan Thomas' "Universal City Property Management Company III" company. They apparently stopped making payments on the property back in June and I've got a feeling Comcast has their checkbook at the ready. As with much of the rest of the property Universal has been buying down that way, this was already owned by Universal years ago before it was sold off under Vivendi's leadership.



(11/1/17) A couple of big announcements have come out this week regarding the future expansion of the Universal Orlando Resort down near the convention center. Late last week Universal quietly mentioned that they would be converting a couple of their smaller parcels closest to the Beach Line and Convention Center into surface parking lots. Why? No one is sure at the moment, though they could be used a parking for a team working on the likely 3rd park plans, putting them close to the site.
The big news drop came on Monday however, when it was announced that Universal has closed on a $27.5 million land purchase deal to buy up another 101 acres of property along Sand Lake Road that is connected to their big main parcel just to the South. All together, with both of these main sites combined, plus the acreage from a few random spots here and there along Universal Blvd, Universal is said to now own about 576 acres down on this side of the tourist corridor... not counting the former Wet 'n Wild site that will soon be used for two more resort hotels.
If you check out the rough map I've put together showing off the various property Universal now owns, the picture of just how they may expand is becoming more clear and even includes a couple of options I can see for building some kind of transportation system that could eventually connect them all.
(5/25/16) According to the Orlando Sentinel, Universal Orlando will soon begin talks with Orange County to set up zoning for their new 475 acres of property down by the convention center. They would like to look into setting up a special "theme park" zone for a large section of it, similar to the special theme park zoning set up for the SeaWorld area that includes Aquatica and Discovery Cove.
(12/23/15) According to this news report the huge property deal to sell over 450 acres of property to Universal Orlando has been completed, according to comments made to the Orlando Sentinel from an attorney to represents Colony Capital, who was selling the property. Universal Orlando was not willing to comment on the sale.
(12/4/15) The news is all in a tizzy this week about the idea that a third major Universal Orlando theme park could be on the way down by the convention center. A couple of major points were also make amid the various reports... that the majority of the land they would be buying is ALREADY zoned for theme park use... and quite a bit of it is already zoned to allow structures as tall as 400 feet. Sounds like a perfect fit, doesn't it?
(12/2/15) Surprise! It came to light on Tuesday afternoon that Universal Orlando now has an "option to buy" the 474 acre property off Universal Blvd, just north of the Convention Center's North Concourse. If this all sounds familiar... it should... because Universal Orlando once owned this property along with the rest of the nearby land all around here which was purchased from Lockheed Martin years ago and underwent a large clean-up effort to make it suitable for development. Vivendi, who owned Universal near the start of the 21st century was facing some dire financial problems at the time and opted to sell off all this property that was once earmarked for future Universal Orlando theme parks, golf courses, and resort hotels.
With that in mind, it would be great to see Universal Orlando retake this segment of the property, which is pretty much what's left over that hasn't already been developed by others over the last decade.
(9/12/13) The Orlando Sentinel reports that NBCUniversal President and CEO Steve Burke told investors that their studies of the Universal Orlando resort shows that they could have between 10,000 to 15,000 hotel rooms on site and maintain a profitable occupancy rate. Much like the Walt Disney World expansion in the 90s, they believe that a built-up of on-site hotel rooms will also increase attendance and profitability at the theme parks.
Currently Universal Orlando has 2,400 rooms between the three existing resorts (Portifino Bay, Hard Rock Hotel and the Royal Pacific) and jump to 4,200 rooms next year when the Cabana Bay Beach Resort opens. By comparison to Walt Disney World's 26,000 rooms, this isn't much, but if Universal Orlando were to aggressively double or even triple the number of rooms they have on site, I'm certain this could certainly send a shockwave that would be felt by Disney's own occupancy rate.
In addition, Burke says that parent company Comcast will accelerate the pace of new rides and attractions at the parks, as recent investments have been paying off. Attendance at Universal Studios Florida has been up close to 20% since Transformers opened in June. NBCUniversal will elevate Capital Spending to almost $500 million this year… a figure that the the Sentinel notes will likely because the company's new baseline, as the goal is to now open a new attraction every single year at both Universal Studios Hollywood and at the Universal Orlando Resort.