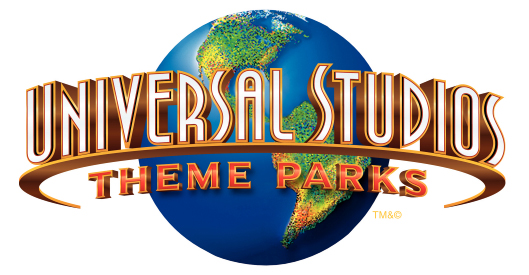 Universal Orlando
Orlando, FL
NBC Universal / Comcast


---- THE LATEST BUZZ ----
(10/19/19) Lawsuit Against Universal Orlando Explains Weight Change on Volcano's Bay's Punga Racers (MORE...)
(10/17/19) Early Epic Character Race Registration and Blue Man Group Discounts (MORE...)
(9/18/19) Universal Adds Another Night To Halloween Horror Nights Schedule (MORE...)
(9/16/19) A Taste Of Halloween Horror Nights 29 (MORE...)


Click Here to read the full Screamscape review of Halloween Horror Nights 29

VOLCANO BAY IS NOW OPEN - Read the official Screamscape Review!

LOWES Sapphire Falls Resort at Universal Orlando - Read the official Screamscape Review!
General Resort News - (10/19/19) You may have seen it mentioned here or elsewhere, but over the summer Universal Orlando made another head-scratching change to one of the attractions at Volcanao Bay. Similar to the previous policy change on the Kala and Tai Nui drop pod slides which started out with a 300 pound limit and suddenly dropped down to 200lbs before coming back to up to 275lbs, a new weight limit restriction was placed on the Punga Racers mat racer slide over the summer.
Previously I don't believe the slide had a weight limit restriction at all, but suddenly riders who have enjoyed the slide since it opened in 2017 were suddenly banned from riding along with anyone over 150 pounds, effectically making this attraction one for tweens, small kids and only the slimmest of adults.
Unfortunately, we now know the reason for this sudden change, as a 47-year old / 215 pound tourist visiting from New York who rode it with his daughters on July 11th, 2019 and was described as slamming head-first into "a wall of water" in the shallow splashdown end of the slide, snapping his head back which left him motionless and his entire body numb. According to the lawsuit now filed, he suffered from "severe spinal cord compression" that left him almost paralyzed, and he had to undergo surgery while still in Orlando to remove part of his vertebrae and get a partial spinal fusion between his C3 and C7 vertebrae.
Compared to other mat racer style slides, I do have to admit that the Punga Racers does stand out as being different from most as the splashdown run at the bottom is shorter than most. Once the lawsuit is settled, I would not be surprised if the slide is modified to increase the length of the run here in order to allow normal sized adults to ride again.

(10/17/19) Universal Orlando reports that "Early Registration" is now available for the resort's inaugural Epic Character Race 5K and 10K that will take place over Feb. 1-2, 2020 weekend. For all the details on how you can join, click here.
It is also worth mentioning that Universal Orlando is offering Florida residents special ticket prices to see Blue Man Group shows between Oct. 21st and Jan. 1, 2020. Adult tickets are just $54 and children's tickets are $29.Click here to find out all the official info.

(9/13/19) Universal Orlando has announced that they will host their first ever "Running Universal" event on February 1st and 2nd, 2020. The event is being called the "Running Universal Epic Character Race 5K and10K" and will allow the racers to run through courses that will travel through the Universal Orlando theme parks surrounded by some of their favorite characters. Registration will begin in October, but you can call up the official details on their website now.

(9/10/19) I was able to preview this on Friday while staying at the Cabana Bay Beach Resort, but Universal Orlando Resort guests can experience a Stranger Things Pop-Up photo / selfie attraction set up at the Cabana Bay for the duration of the Halloween Horror Nights season. The experience is only for Universal Orlando Resort guests, with a priority given to Cabana Bay guests over the rest if there is a line, but you can sit on the Byers family couch in the living-room all decked out with the crazy Christmas lights… or step behind a Scoops Ahoy counter to have your picture taken as well in this fun themed extra offering.
During my brief stay it was nice to see the Cabana Bay realizing the needs of their guests staying to partake in Halloween Horror Nights, as they have also changed the schedule of the on-site food court to stay open late (2am ot 3am) every night HHN takes place so guests can get a late night snack upon returning to the resort. Plus if you look carefully, you may also find a few little extra Stranger Things inspired decor items scattered about the hotel. Bravo to Universal Orlando and to Loews Hotels.




(8/21/19) Universal Orlando has announced that starting on August 22, they will be making changes to the resorts Pick-Up and Drop-Off locations.
"Beginning Thursday, Aug. 22, guest and team member pick-up/drop-off, as well as rideshare transportation programs such as Uber and Lyft, will be re-located to the 5th floor of the Jurassic Park section of the North parking garage in CityWalk. Vehicles will be able to access this location through a dedicated lane in Universal Orlando's standard parking garage entrance (parking fee will not be required).
Taxis, Universal Orlando hotel shuttles and transportation buses will continue to use the CityWalk bus loop as a pick-up/drop-off location."

(4/19/19) Not that we had any doubt, but Universal Orlando and Hard Rock have signed a lease renewal deal that will keep the Hard Rock Cafe location in the heart of CityWalk open through to at least 2039. The 20 year extension includes both the Cafe restaurant as well as the large concert hall themed like a roman coliseum attached next door. Glad to hear this too, because I can't think of anywhere else in Orlando that would be a better home for the Hard Rock Cafe brand since they've been at Universal Orlando since Day 1.

(4/18/19) Universal Orlando quietly raised ticket prices this week for their parks. A 1-Day, Value Day ticket went up $1 to $115, a Regular day ticket went up $3 to $125 and Peak / Anytime tickets went up $6 to $135.

(2/13/19) Universal Orlando has extended their current ticket deal where you can "Buy 2 Days, Get 2 Days Free". This is a limited time offer available right now, with the ticket use now extended for trips through June 30th, 2019.
"Universal Orlando Resort's popular limited-time offer, "Buy 2 Days, Get 2 Days Free," is now available for U.S. and Canada residents. Guests who purchase a 2-Day, 2-Park ticket (as low as $214.99 per adult) will receive TWO FREE DAYS to enjoy the thrills and excitement of the destination's award-winning theme parks, Universal Studios Florida and Universal's Islands of Adventure." You can also upgrade your tickets to include access to Universal's Volcano Bay waterpark for as low as $55. Visit UniversalOrlando.com for the official information and ticket purchase.
With all that said… a side note from me. Previously these tickets had to be used by May 31st, but now that the deal has been extended a month to the end of June.

(11/27/18) Our friends at Behind The Thrills have uncovered a couple of new trademark filings from Universal this month. The first is just the word, "Bigfire" which sounds like an alternate name to the "Bigfire Grill" name we told you about back in early August. The filing for Bigfire Grill is still listed as live, so I think they will be moving forward with that one, and have just filed for the shorter "Bigfire" name as well to cover all the bases.
The second trademark they filed for this month is more interesting. "Universal's Great Movie Escape" to be used for an escape game concept. Doing a little more digging on the subject, my sources tell me that Universal was toying with the concept of opening their own self branded Escape Game centers in both Orlando and Hollywood some time ago, but the concept seemed to go quiet for awhile before suddenly reappearing this month as a trademark filing.


Summer 2019 - BIGFIRE - (6/27/19) I'm sure you had to have seen our preview of the new BIGFIRE restaurant at Universal Citywalk by now posted here on the site and on our Facebook and Instagram pages. In short, it was a fantastic treat to be able to preview this amazing new restaurant concept. On Wednesday afternoon Universal Orlando has announced that BIGFIRE is now officially open to the public. According to the press release BIGFIRE is now open for dinner starting at 4pm daily.

(6/11/19) While there is no set date, BIGFIRE will open to guests later this month (June 2019), but we were invited down to preview Universals latest incredible restaurant. The atmosphere is great, the drinks are very strong and unique, but the food is simply stellar. You can't really go wrong with any of the various menu items we tried but rather than describe them all, it is far easier to show you with our IGTV video of everything laid out all on the counter to drool over. There is much more to find on our Instram channel where we will also preview the Endless Summer Resort and Hagrid's Magical Creatures later today as well and posting it there. Please follow our adventures there so you don't miss a thing.





(4/10/19) At long Universal Orlando is adding an all new custom-themed restaurant to Citywalk. As rumored, it will be called BIGFIRE, and this will be a full-service restaurant like no other, themed as if you stepped into a "grand lakeside lodge" with fireplaces, cast iron and wood design theming everywhere. The key theme here is "open fire cooking" which will be taken to a new level, and even allow guests to cook their own yummy s'mores treats at your table.
At the heart of it all is a custom wood fire grill that will be visible from the entire restaurant, where you can watch your food get cooked, and for a first at Universal Orlando, each dish will be expertly paired with the perfect type of wood to bring out the best smoky flavor in each dish, from Cherrywood to Pecanwood and beyond, they say that the wood pairings will add bold new flavors to your meal, no matter if eating a signature bison burger, or trying chili and cocoa rubbed top-sirloin, of freshwater trout and more. Even the salads will have a fresh smoked flavor to them.
Look for BIGFIRE to open Summer 2019 located in the former Emeril's location between VIVO Italian Kitchen and Jimmy Buffett's Margaritaville restaurants at Citywalk at Universal Orlando.



Halloween Horror Nights 2019 - (9/18/19) Due to the popularity of Halloween Horror Nights at Universal Orlando, they have announced the addition of one more date to the operational calender this season, adding Monday, October 21st as a new date. Though it seems a bit of an odd choice, as the current schedule already has one odd hole on Oct. 16th, a night when they would normally have an HHN event, but for some reason they do not. (Unless there is some kind of private park buy-out taking place that night that would prevent HHN from taking place…)

(9/16/19) Screamscape has posted our own video from Halloween Horror Nights 29 showing off a few of the mazes, including a look inside Ghostbuster, Stranger Things and more, along with clips from the two new shows and most of the scare zones. Give it a watch and see what you are missing this year if you don't go.




(9/9/19) Halloween Horror Nights 29 is now officially up and running and it just might be the best HHN event of ALL TIME! I'm dead serious... follow the link below to read my full detailed review of all 10 Haunts, the 5 (and a half) Scare Zones, as well as both new shows to see why this is the one year you don't want to miss out.
Click Here to read the full Screamscape review of Halloween Horror Nights 29

(8/21/19) Universal Orlando has revealed the details about that second show they promised. They are calling it "Halloween Marathon of Mayhem" and it will take place in the lagoon at the park, using the water fountains, projection screens, lasers and all the rest of the tech installed in the lagoon for last year's new nighttime spectacular.
According to Universal, the show will take place in the lagoon during Halloween Horror Nights at 10pm, 11pm and Midnight and feature iconic scenes from Stranger Things, Ghostbusters, Universal Monsters, Killow Klowns from Outer Space and more.

(8/15/19) Universal has announced that Rob Zombie's House of 1000 Corpses will be the inspiration for a new haunted maze at Halloween Horror Nights in Hollywood and Orlando. The attraction will start off with a trip into Captain Spaulding's Museum of Monsters and Madmen where you will learn all about Dr. Satan before being finding yourself neck deep inside the Firefly family home of horrors. "It is a chilling journey into the netherworld of terror that weaves its way through a cavernous network of dark tunnels within the bowels of the house. Populated by the degenerate victims of Dr. Satan's debauched operations, legions of tortured creatures shuffle about as Dr. Satan continues his twisted medical practice, eagerly awaiting a new installment of victims."
And with this announcement, the complete lineup of mazes and scare-zones for HHN29 is now complete in Orlando. We just have one more announcement regarding a second live show to expect.


(8/13/19) Universal Orlando announced all five new Scare Zones coming to Halloween Horror Nights 29 this season, as well as a show. As expected, Academy of Villains will be back once again to perform a new show in the park called, "Academy of Villains: Altered States". They also confirmed that a second "brand-new show" will "debut for the first time ever at Halloween Horror Nights" that will be revealed soon.
Meanwhile the list of five new Scare Zones is also quite impressive:
Zombieland: Double Tab, a new scare zone themed to the world of the Zombieland movies will fill up the New York streets.
Rob Zombie Hellbilly Deluxe: "Inspired by the heavy metal horror music of Rob Zombie, guests will be surrounded by otherworldly beings, brutal maniacs and menacing machines all while they scream along to Zombie's haunting lyrics on the streets of San Francisco."
Anarch-cade: Avenue of the Stars will be taken over by neon slashers chasing you through an 80's inspired arcade world where you only get one life… then it's Game Over!
Vikings Undead: "Brutal, horn-helmeted warriors will rise from the grave and seize Central Park. Guests will become victims of these skeletal fighters and draugr, reanimated corpses who have channeled their vindictive rage into an endless onslaught of gore."
Vanity Ball: "On the streets of Hollywood, guests will quickly discover beauty is pain as they watch artists turn willing participants into horrific living works of art."


(8/12/19) I missed this press release the other day, but Universal Orlando revealed yet another original concept haunted house coming to HHN 2019 called Graveyard Games. They say that this is the last of the original content haunts to be announced for this year, which means all the rest will be themed around existing IP.
"Graveyard Games will transport guests to a haunted cemetery where vengeful spirits have been awakened from their graves. As guests venture through the graveyard in the dead of night, the ghastly apparitions will rise from their tombstones, ready to torment any soul who so foolishly disturbs them. But the graveyard is not meant for the living…and guests will soon realize that no one gets out alive."
So time for a quick recap of what's been announced so far for HHN 2019. There will be a total of 10 haunted mazes this year, with 9 of them having been announced so far. There are four original concept mazes: Depths of Fear, Graveyard Games, Nightingales: Blood Pitt and Yeti: Terror of the Yukon. Then we have 6 haunted themed to existing IPs, with five announced so far for: Stranger Things, US, Universal Monsters, Ghostbusters and Killer Klowns From Outer Space. So one more big maze announcement to come along with announcements for the five planned Scare Zones and any other live entertainment offerings.

(8/8/19) Universal has announced that Jordan Peele's unique film, "US" will be given the haunted maze treatment this fall at Universal Orlando and Universal Studios Hollywood. The maze will take you down to the labyrinth of tunnels below the surface that stretch from coast to coast across America, bringing about the uprising of 'The Tethered" doppelgangers who are here to show us that we are our own worst enemy.



(7/26/19) The latest haunt for Halloween Horror Nights has been announced and this one marks the fabulous return of The Killer Klowns from Outer Space, now with a haunted maze instead of a scare zone like last year. Plus they will be at both Universal Orlando and Universal Studios Hollywood.


(7/18/19) Who you gonna call? Yup… in dramatic fashion Universal Orlando and Hollywood announced the arrival of the Ghostbusters at this year's Halloween Horror Nights. The mazes are said to pay homage to the original 80's classic film featuring Bill Murray, Dan Aykroid, Harold Ramis, Ernie Hudson, Sigourney Weaver and Rick Moranis.
You'll hit the streets of New York as the 'rift between worlds' opens releasing the spirits of the dead and other angry spirits into our world. From there you'll come face-to-ectoplasm with Slimer, the Stay-Puft Marshmallow Man, Terror-Dogs (Gatekeeper and Keymaster) and of course… Gozer. Fire up the proton-packs, aim for the Flattop and remember one thing! Don't cross the Streams!!!



(7/9/19) Universal released a fun new piece of artwork featuring the Stranger Things kids on a Halloween Horror Nights poster sheet. Check it out below.




(6/25/19) Universal Orlando just unveiled their next custom-brewed haunt coming to Halloween Horror Nights this fall.
This one is called "Yeti: Terror of the Yukon" and it will transport guests to an isolated logging camp in a nearly uninhabitable area of remote wilderness. The desolate camp has been brutalized by a tribe of Yeti beasts, "as brutal as the winter. If the cold doesn't get them, the Yeti will"!
If I had to guess, this one may be one of the cooler haunts of the season, and I'm not just talking about the temperature inside. I'm picturing this as a sort of spiritual crossover between previous mazes done at HHN in Orlando for The Thing as well as the Predator aspect of Aliens vs Predator from a few years back. They hired some very big scaractors to play the very tall and bulky Predator characters that were quite physically intimidating to the average human being. Meanwhile blood in the snow and ice always scream "The Thing" to me, and even the title graphic for Yeti seems to almost be inspired by The Thing iconic title graphic. Either way I'm looking forward to this one.


(5/22/19) Universal Orlando announced their next new haunt coming to Halloween Horror Nights 2019 this fall. They call it Depths of Fear and while it is a local creation from the HHN team, it sounds a bit inspired from the likes of Deep Star Six and Leviathan, as miners working inside a deep water installation come into contact with "something monstrous".
Turns out they dug too deep into the depths and encountered a "parasitic race of creatures".
I got to say that I love it so far… the claustrophobic environment of a deep water base, cold, dark and wet… as you try to survive in an environment where everything can kill you very quickly… and painfully.
If done right, this could be one of this year's standouts!


(5/4/19) This is a slightly late announcement as I had been traveling much of the past week, but Universal Orlando announced their next big maze for Halloween Horror Nights as being "Universal Monsters". Yes, the iconic, but rarely used Universal Monsters are being unleashed upon HHN29 in an all new haunt where you will have to enter and try to escape from each monster's domain.
The list includes Dracula, Wolfman, Frankenstein's monster, the Mummy, Creature from the Black Lagoon and even more surprises!
This is especially exciting as one of the rumored "lands" for Universal's next park in development was to possibly be themed around Universal's Monsters, so I'm guessing they will be carefully be watching the guest reactions to this haunt in particular with an eye towards possible future attraction concepts.
It is also fun to think that the way that Universal Orlando in particular has shown such great respect in honoring classic horror films of the past by creating highly detailed maze experiences for Halloween, An American Werewolf in London, The Exorcist, The Shining, Poltergeist and so many others, I'm anticipating that a great deal of planning, care and detail will be brought to life within the Universal Monsters maze.
As the good Dr. Frankenstein once said… "It's Alive! Alive!!" (and then cue Oingo Boingo…)



(4/13/19) Universal Orlando has announced their second maze for Halloween Horror Nights 2019 called Nightingales: Blood Pit. This is an original story idea from Universal Orlando that is a continuation of the legend they created way back in HHN21 (2011) told in Nightingales Blood Prey. The original tale featured these bloodthirsty creatures disguised as World War II nurses who instead were Nightingales in discuise, bloodthirsty creatures with sharp teeth, eager to feast on the flesh of the dying… and anyone else who happened to be nearby.
In this new installment, we go way back to the Ancient Roman where the Emperor has declared that the Gladiator games will continue non-stop until the gods are appeased and the rain returns to stop an seemingly endless drought. The endless shedding of blood has attracted the attention of the Nightingales who are ever hungry. Can you survive alongside the gladiators as the hordes of Nightingales enter a feeding frenzy?


(3/28/19) As rumored, Universal dropped the first announcement regarding Halloween Horror Nights 2019 this week, confirming the rumors that Stranger Things will return as the featured theme for the event with an all new haunted house experience coming to Universal Orlando and Universal Studios Hollywood.

Even better, the new maze premiering this year will be inspired by not only the events of Season 2, but also the upcoming Season 3 of the show premiering on Netflix on July 4th.

Halloween Horror Nights will begin on Friday, Sept. 6th in Orlando and on September 13th in Hollywood this year.


(3/24/19) So if the rumors are true, we should be bracing ourselves for the first HHN 2019 maze announcement to take place sometime during the next week or two, as Universal follows the trend of starting their stream of announcements in March, with a couple more to follow it before the summer season kicks off in June. This begs the question… what can we expect to find featured in HHN this year?
I've seen a few other lists posted so far, as well as collecting some rumors and general thoughts on my own, and have compiled them into a small list. Two things will factor in here however… as we've heard that any IPs that are property of WB or Fox associated sub-studios wont be happening this year. Disney has now completed the purchase of Fox, which means no Aliens or Predator stuff, as well as a confirmed end to any American Horror Story themed haunts. Meanwhile Warner Bros. seems intent on keeping their horror franchises to themselves for now, as they have started to push their own themed horror event in Hollywood, so this means no chance of "IT" coming to HHN, as well as all those famous horror characters from New Line Cinema (Freddy, Jason, Leatherface, etc…)
So what's left? The obvious answer is more Stranger Things can be expected in 2019. It was a huge hit last season, and that event only covered the first season of the show. With a second season aired, and season three coming to Netflix this summer, it seems a safe bet that Stranger Things and The Upside-Down will return this year.
What else? We may seen a return to focus on some of the Universal Monsters characters, especially in Orlando after the Hollywood park created a great modern taken on these characters for a maze in 2018, which was aided by a custom soundtrack created by rock legend, Slash.
Comparing notes with our friends at BehindTheThrills, they've posted a few fun rumors I'd like to share as well, including the possibility of a full fledged Killer Klowns from Outer Space maze, Ghostbusters, HellRaiser, a Creature from the Black Lagoon maze to celebrate the films 65th anniversary, and one of those faithful film adaptation mazes we've come to love in the past few years (Halloween, American Werewolf in London, Exorcist, etc…) themed one of the best films of all time, The Thing.
Oh, I'd love for that that one to be true… it's been a favorite film of mine forever, but I'd also love to see Universal go the whole hog here if they did it, taking a note out of the playbook of Ice at the Gaylord Palms and enclosing the entire maze in a extremely cold environment… so cold that they would hand out parkas for guests to wear while passing through the arctic nightmare, and watching the horror unfold before their eyes and the fog of their frozen breath.
I like the Ghostbusters rumor myself, as they've never been featured in HHN haunt form before and it would be a nice change of pace to have a slightly funny haunt, though it may have to wait for 2020 when the new Ghostbusters film hits theaters. HellRaiser is another interesting choice… as I'm not sure if Clive Barker's famous horror icon, Pinhead, has been done in maze form in Orlando ever… though he did appear in Hollywood a time or two in the early HHN years.
Keep in mind that not all of these IPs, if any are used at all, will appear in both Orlando and Hollywood HHN events… some only end up playing on one coast for whatever reason. The Orlando event, which will also offer 10 haunts in 2019, is also known to put on a good number of custom creation haunts mixed in with the IPs… sometimes just a couple, while in 2018 the event featured five custom haunts mixed with five IPs. Bottom line… anything is possible, but your wait is almost over, as the 2019 announcements will soon begin. Stay tuned!

(2/7/19) Universal Orlando has sent out an early reminder that Halloween Horror Nights 2019 will take place from Sept. 6th through to Nov. 2 on select nights. Even better, there is a special package offer if you buy now… by your HHN Hotel & Ticket Package between now and June 5th and you'll get a second night's admission into HHN free! Packages start as low as $145 per person, per night… but there is limited availability for this offer, so I highly doubt it will still be around by June, so if you want it, you probably need to grab it before it vanishes into the night. Follow the link to see the official details.
2019/2020 - Universal's Endless Summer Resort - (7/4/19) If you follow along with Screamscape on social media, you should have seen various videos of our preview visit to Universal Orlando's Endless Summer Resort a couple of weeks before it opened to the public posted to our Facebook page and on our IGTV. I've reassembled that video footage along with a bunch of photos I took on site into an all new video tour of Universal's new resort that has room packages priced so low you just can't go wrong staying there. Given the quality that the Loews Hotels are known for, and the low-price point they are asking for their first value level resort, it would just be crazy to stay anywhere else along I-Drive.
I kind of think that Universal and Loews are making a point here as well, as the majority of existing resorts on International Drive are old resorts from the 70's and 80's who typically haven't invested much into upgrading their properties over the years. It is safe to say that the opening of the 750+ room Endless Summer Surfside Resort is like a warning shot to the rest of I-Drive, with Phase 1 of the massive Dockside Resort (over 2000 rooms) across the street set to open in March 2020 followed by the rest Dockside by Fall 2020. The message? Time to up your game or prepare to surrender.




(3/22/19) Universal Orlando has confirmed that Universal's Endless Summer Resort - Surfside Inn and Suites will officially open on June 27th, 2019. The second phase, Endless Summer - Dockside Inn & Suites were also announced to open in May 2020. You can check out the brief preview video of the resort below.


(1/11/19) While Universal hasn't even opened the "Surfside Inn" side of their new Endless Summer Resort, Universal did just send out an email to their mailing lists that included details about how to be on the first guests to stay at the Dockside Inn and Suites side (phase 2) 'before anyone else'. According to the website, available dates for the Dockside Inn will start May 1, 2020.

(11/13/18) Universal Orlando has released the first images showing off how the guest rooms inside the Universal's Endless Summer Resort - Surfside Inn and Suites will look when the new resort opens in Summer 2019.
"From the vibrant color scheme to warm wood tones, guests will step into the free-spirited lifestyle of surf culture at Universal Orlando's first-ever Value category hotel. Surfside Inn and Suites will include 750 guest rooms and 2 Bedroom Suites all boasting bright and beachy design elements. The 2 Bedroom Suites sleep up to six and include three queen-sized beds, a separate bedroom and a kitchenette area, making them the perfect home base for Orlando family vacations. With rates starting at less than $100 per night, Surfside Inn and Suites will introduce extra affordability to guests' Universal Orlando vacations without sacrificing exclusive theme park benefits like Early Park Admission and resort-wide transportation."

(4/6/18) Universal Orlando has officially announced the names and timelines for the new resort properties to be built on the site of the former Wet 'n Wild waterpark. The overall site for both resorts will carry a single theme and be called "Universal's Endless Summer Resort". Like all the other Universal Orlando Resorts, this will be another partnership with Loews Hotels, with the resorts broken into two sides... the Surfside Inn and Suites, which will open first in Summer 2019 to be followed by the Dockside Inn and Suites in 2020.
The resorts will offer "a relaxed and easy vibe", featuring plenty of surf and beach style themeing. Best of all, these two resorts will launch an all-new "Value" level hotel for Universal Orlando, with rooms starting as low as $73 a night. About half the rooms on the property will be 2 Bedroom Suites, which will start at $111 a night. Like the other Universal Orlando Resorts, free shuttle transportation to Universal Orlando is included as well as Early Park Admission perks.

(11/9/17) Universal Orlando has confirmed their plans to add two more hotels to their resort line-up… this time just outside the existing resort on the former site of the Wet 'n Wild waterpark at the intersection of International Drive and Universal Blvd. The good news is that these hotels, while slightly off-site, will be high-value options for families looking to visit Orlando with room-rates starting at less than $100 per night.
Between the two hotels, there will be a combined 2,800 new rooms (including 1,450 2-bedroom suites) along with complimentary transportation from the resort to the Universal Orlando theme parks and Citywalk. One hotel will offer 2,050 rooms while the other will just be 750 rooms, and between the two there will be three pools, two food courts, coffee bars, fitness rooms and more when they begin to open in Summer 2019.
"Brought to life by the same Universal Creative team behind the incredibly-themed Loews Portofino Bay Hotel, Hard Rock Hotel, Loews Royal Pacific Resort, Loews Sapphire Falls Resort and Universal's Cabana Bay Beach Resort, these all-new options will be destinations unto themselves. Guests will enjoy the sun, surf and sand with a laid-back coastal feel. Towering exterior murals with vibrant and natural colors will set a free-spirited and beachy tone, inviting guests to hang loose throughout their stay."
Future Expansion Site / 3rd Theme Park - (8/3/19) Universal's EPIC UNIVERSE was announced as the name of their next theme park coming to Orlando. All information and history about the rumors and development of this project have now been moved to an official EPIC UNIVERSE page for future reporting. Head on over and check out our complete breakdown about what was announced and what we think we know about this new park based on all concept artwork compared to the various rumors. (CLICK HERE FOR ALL THE NEWS ON EPIC UNIVERSE)