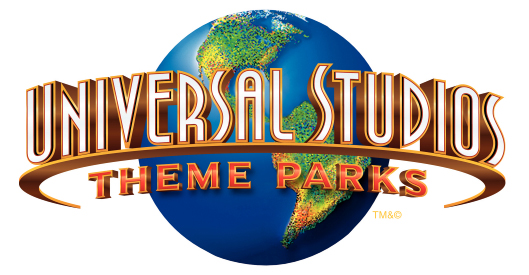 Universal Orlando
Orlando, FL
NBC Universal / Comcast


---- THE LATEST BUZZ ----
(7/3/15) Rumored Bill & Ted Casting for HHN25 (MORE...)
(6/27/15) New Comments on Universal's Nintendo Deal (MORE...)
(6/23/15) TNA Impact Wrestling Returns This Week (MORE...)
(6/22/15) NBC Sports Grill & Brew Construction Update (MORE...)
BREAKING - (6/17/15) Orlando's Wet 'n Wild Waterpark To Close in 2016 (MORE...)
General Resort News - (6/27/15) During this year's E3 gaming convention Nintendo's Shigeru Miyamoto was asked a bit more about his dealings with Universal to bring the world of Nintendo to life. His comments were centered around Mario and the Mario universe, saying that they've had discussions about Mario has a character, the world and Nintendo's vision for it all, conveying to all to Universal Creative so they can turn "it into something that could exist within that park." With Mario as Nintendo's flagship character icon, it is no mystery that any land or attractions build around the Nintendo universe would begin with Mario.
(6/23/15) TNA Impact Wrestling will return once again to shoot shows at the Universal Orlando soundstages from June 24 - 28th, shooting at 7pm from the 24-27 and then holding the Slammiversary PPV event at 8pm on Sunday, June 28th. General admission to all tapings are free, even the Slammiversary PPV, though seating is limited and is said to fill up quickly.
(6/17/15) Universal Orlando has announced that they will be closing down the famous Wet 'n Wild Orlando waterpark on December 31, 2016. It is sad to see what is commonly known as the birthplace of the modern waterpark experience close, but it will be replaced by Universal's Volcano Bay, which promises to offer a "next-generation" experience as a "water theme park that reimagines what it means to be a water park."

(6/9/15) Sanrio and Universal Parks & Resorts have announced a partnership that will see a Hello Kitty interactive retail store added to the Universal Orlando Resort later this year, and a second one to open in the future at Universal Studios Hollywood.
"This will mark Hello Kitty's official retail debut at theme parks in North America and offer specialty merchandise including stationery, home goods, apparel, accessories and collectibles. The majority of merchandise will be devoted to Hello Kitty; Sanrio properties Chococat®, My Melody®, Badtz-Maru®, Purin™and Keroppi® will also have a presence. Hello Kitty confectionery and specialty co-branded Hello KittyUniversal park-exclusive products will also be available."
While the exactly location at Universal Orlando wasn't mentioned, the site will feature photo ops, a meet and greet with Hello Kitty herself, and an area to create custom souvenir versions of Hello's Kitty's signature bow.
Hello Kitty has had a relationship with the Universal brand for some time now through the Universal Studios Japan park which not only features a Hello Kitty shop, but even the Hello Kitty's Cupcake Dream ride, which is like a cupcake themed tea-cups style flat ride, where each cupcake has a "frosting" shaped roof over the spinning riders.
(5/7/15) Talk about a strange piece of news to wake up to this morning, but Nintendo and Comcast have announced a new agreement that will see the worlds and characters from Nintendo video games brought to the Universal Parks & Resorts in both America and in Japan. While they have no details of how this may be realized, or what park may get it first, they did say that Universal will create "spectacular, dedicated experiences based on Nintendo's wildly popular games, characters and worlds."
So while adding some kind of Nintendo game themed attraction or land to Universal Studios Japan is almost a no-brainer, how to add them to the US parks may be a bit more tricky. The Hollywood park is fairly land-locked and has been moving heaven and earth (literally) to bring the world's of The Simpsons, The Wizarding World of Harry Potter and Fast & Furious to life, all within the same general time-frame, which means Hollywood may be the last stop for Mario and friends to land.
Meanwhile, strange new rumors have been rising from Orlando regarding possible replacement themes being considered for the existing Marvel Super Hero Island section of that park, except for the Amazing Spiderman ride, which makes me wonder if there is a connection between the two stories. Time will tell… but what Nintendo theme would you place on existing rides like The Incredible Hulk coaster, StormForce or Dr. Doom's FearFall?
If not Marvel, perhaps it could replace Toon Town, through it would seem a bit odd to have Donkey Kong living so close to King Kong, wouldn't it? Of course the Nintendo theme could serve as a replacement to the current KidZone offerings, replacing the old Barney show, Woody Woodpecker, the Fieval Playland and Curious George areas.

(4/23/15) Universal Orlando has confirmed to the local news that the metal detectors they've been testing at the Incredible Hulk, Dragons Challenge and Hollywood Rip Ride Rockit roller coasters are now being made permanent, to ensure that guests empty their pockets of all loose objects.
(4/22/15) Starting on May 23rd, Universal Orlando will kick off a special concert series to help celebrate the 25th Anniversary of the Universal Orlando Resort. Admission to all concerts is included with your theme park admission, so check out the names and dates below!
May 23 - Prince Royce
May 24 - Shawn Mendes
May 30 - Pitbull
June 6 - Kellie Pickler
June 13 - Huey Lewis and The News
June 20 - Goo Goo Dolls
(4/20/15) Interesting news for Universal Orlando... as it will become home to a two-night taping of the new American Ninja Warrior show, taking place overnight somewhere on property starting a 12:30am on Monday, May 11 and Tuesday, May 12 according to this schedule. It could be very interesting to see the crazy obstacle course in person, along with a bunch of the wipeouts in person.
(2/28/15) Universal Orlando has followed in Walt Disney World's footsteps this week and raised their own ticket prices as well. Admission to Universal Orlando for a 1-day / 1-park ticket is now $102 (up $6) for adults and $97 for children (up $7). A two-park pass is now $147 for adults and $142 for children (up from $136/$130).
It is also worth mentioning that if you buy your tickets online in advance, Universal Orlando is currently running a "3rd Day Free" promotion, so you can get 3 days worth of fun for the price of 2 on both Single Day and Park-To-Park ticket options. Of course your best bet may be the Annual Passe options which start at $214 for a year's worth of Universal fun for guests and $189 for residents.
(2/16/15) Universal Orlando's Hard Rock Hotel has cranked up the volume and launched all newly "remastered" rooms at the resort. You can see the local roadies transforming an old room into the new look below.

Ongoing 2015 / 2016 - Citywalk Renovations: Phase 2 - Under Construction - (6/22/15) OrlandoParkNews has posted a nice new construction update from CityWalk this week, taking a look at the new NBC Sports Grill & Brew site. As you can see the new steel facade framework is now going up around the building which will give it a new exterior shape, as well as the new tower structure over the front entrance.
(6/10/15) OrlandoParkNews takes a good long look around the future NBC Sports Grill & Brew this week.
(6/6/15) Following the announcement from Disney that they plan to open a retail/dining location called The NBA Experience as part of Disney Springs, Universal Orlando confirmed on their social media platforms that they had decided not to renew the lease of the existing NBA City restaurant in CityWalk in order to "reate an exciting, enw concept for that space" that will be announced in the near future. NBA City will close forever in late August, probably just in time for CityWalk to open their new NBC Sports Grill & Brew location.
Screamscape has been reporting that NBA City was expected to be the next site to close for months now, and while we don't know exactly what Universal Orlando has planned a few interesting concepts have been sent to us previously as rumored replacements for NBA City. While older rumors once mentioned the site as a possible WWE themed restaurant or Hall of Fame attraction, the latest rumors were indicating that the CityWalk location was being seriously considered for building a large Cheesecake Factory location, which would be the only one in the primary tourist corridor of Orlando. There are only two Cheesecake Factory locations in the Orlando area, with the closest being north of Universal at the Mall at Millennia area. So far Universal has been coming up with fantastic new ideas to transform and enhance CityWalk for the future, so I can't wait to see what they have in store for this location.
(6/2/15) Universal Orlando released the full details regarding NBC Sports Grill & Brew, the latest new restaurant opening at CityWalk this Fall.
"The world's first-ever NBC Sports Grill & Brew is coming to Universal CityWalk – bringing an entirely new level of sports-dining experience. Opening this fall, the all-new restaurant is designed to reflect the excellence and excitement of NBC Sports' award-winning coverage.
The new restaurant will combine a sophisticated and stylish setting with wall-to-wall sports coverage, a specially created menu that includes all your favorites and more – and an amazing beer selection.


A massive HD stadium screen more than 100-feet wide will tower over guests as they enter the restaurant. Searchlights will span the sky. And then – as guests enter – the real MVP experience will begin. Food will be prepared on open kettle grills set where everyone can watch the action. And every fan will have the best seat in the house thanks to nearly 100 HD TV screens that will be playing a constant stream of live sports content and in-depth sports coverage.
And no sports dining experience is complete without the perfect beer. NBC Sports Grill & Brew features more than 100 unique selections, ranging from craft beers to regional brews to an exclusive draft you can only find at the restaurant." A video showing off the new site has been embedded below.
On a side note regarding the AMC Universal 20 theater, several of our local readers have also noticed the closure of some theaters in the multiplex, and one even wrote the theater about it to find out a little more. According to the letter back from the theater, "Thank you for contacting AMC Theatres. We appreciate your interest in Universal City Walk 20. We are hoping to have the other auditoriums open by the end of June. We experienced unexpected maintenance issues which initiated an interest in taking a closer look at the entire theatre for possible upgrades."

(6/1/15) "NBC Sports Grill & Brew" is apparently the name of what's replacing the former NASCAR Grille in CityWalk. I'm not sure where this image was taken, but artwork showing off the new look of the restaurant surfaced on Twitter this morning, which you can embedded below. From the sound of things, it may be ready to open sometime this Fall.

(5/28/15) According to one of our control contributors who frequents the AMC Universal 20 theater at CityWalk, for the past couple months they believe the theater may have been running at reduced capacity, as they believe a number of the theaters haven't been being used as of late. Of course, with the wall of some of the theaters bumping up next to the wall of the former NASCAR Sports Grille, which has been under heavy construction inside to transform it into a new restaurant concept, perhaps this could be due to noise issues. Just curious if anyone else has noticed this going on lately.
(5/4/15) According to the latest post by the Orlando Business Journal, Screamscape's rumor of a NBC Sports themed restaurant concept to replace the closed NASCAR Grille looks like it is coming true. A new business license filed by Universal mentions a new restaurant coming that will be called "NBC Sports Grill Brew".
On a related one, one of our readers snapped a great picture of the construction site at night, with the inside illuminated by work lights. This may just be a big bit of speculation, but doesn't that steel structure mounted to the roof in the center look ideal for mounting some giant videoboard sized displays? Almost the same kind of shape that one might see hovering over center-court at a basketball game, don't you think? Again... just a little speculation... but take a look, compare, and see what you think.
(4/16/15) Orlando Weekly's latest report on what might replace the former NASCAR Sports Grille in CityWalk backs up our previous rumor of an NBC Sports branded Sports Bar concept for the site. More so, they believe that the site might also feature its own microbrewery.
(3/18/15) While Universal hasn't announced just what they are planning to do with the former NASCAR Sports Grille restaurant site in CityWalk, the OBJ tells us that a $7 million construction project permit for a new restaurant was pulled by H.W. Davis Construction, so the two efforts could be linked. Separate paperwork files previously by Universal has mentioned the company being involved with a "Project 862 Restoration", which many also believe to be the former NASCAR eatery.
(1/9/15) The latest pictures of the construction taking place in CityWalk, including on the former NASCAR Sports Grille can be found at OrlandoParksNews.
(12/19/14) The latest peek at the crews demolishing the former NASCAR Sports Grille restaurant at CityWalk can be found at OrlandoParksNews this week, where we can see how they're ripped down about every major wall inside the place, and some outside. It also appears that they have removed the second floor as well, opening things up to being just one large cavernous space. I've heard rumors that a couple of old NASCAR car frames that were attached to the inside roof might still be in place however… which seems to backup the rumor that the site would be reused as a new Sports themed restaurant in the future if they are planning on reusing them.
(12/1/14)
A reader sent in a great picture of the former NASCAR Sports Grille at CityWalk where crews are still hard and work demolishing the elements and sections that need to go, while keeping the majority of the structure intact it seems. Our rumor about the location being transformed into a new NBC Sports themed eatery are still holding true so far, and we've got a new rumor for you about another long-standing CityWalk location that has been rumored to close for quite some time. I speak of NBA City, the basketball themed restaurant to the left of the Hard Rock Cafe which has been the subject of many new restaurant rumors over the years.
According to the latest whispers it may finally close down for good in early 2015 and be transformed into a new Cheesecake Factory location. Putting one of these into CityWalk wouldn't be a bad idea at all, as there are only two in Orlando and both lie essentially outside the mainstream tourist corridor, with the closest being at at the Mall at Millenia area I believe, and none anywhere along the I-Drive corridor or down near Disney. We'll just have to wait and see if this holds out to be true or not.
(11/26/14)
Screamscape sources tell us that the new restaurant concept coming to replace the NASCAR Sports Grille will indeed still keep the "sports" theme alive. While I don't know the exact same, the term "NBC Sports" has been overheard as a basic description of the concept… which will essentially be Universal Orlando's version of an ESPN Sports Zone. There already is one such similar concept in Philadelphia, part of the Xfinity Live location called NBC Sports Arena, where many of the tables and booths seem to be arranged in an almost theater style layout, directed towards a massive 32 foot HD LED screen (measured 32 feet diagonal, not wide, just like a real monitor), with slightly smaller screens to either side and on the side walls. I think the NBC Sports Arena opened in 2012, so perhaps they are planning on adding the second edition to Citywalk at Universal Orlando.
(11/24/14) A picture posted to Twitter shows off that some extensive demolition has begun to the closed NASCAR Sports Grille restaurant at Universal CityWalk, as the outer façade is being torn away. No word on if the plan is to demolish the entire existing facility, or if the interior will be reused and expanded for whatever will replace it, though so far I'm told that it looks like the inside is just being gutted and not demolished. My thought is that the building itself may be expanded as well by the time they are done.
(11/6/14) Some great pictures showing off The Cowfish restaurant at CityWalk have been posted to OrlandoParksNews this week, showing off the themed inside, the many outdoor seating areas, and more!
(11/3/14) According to reports on Social Media, The Cowfish Orlando quietly opened to feed hungry guests late Sunday afternoon. Expect the official announcement from Universal to come within the next week sometime. I tried the original location in Charlotte, NC last week and it was wonderful. You can see some pictures the dishes we tried on our Facebook page, including The Big Squeal (Burger with Pulled Pork, BBQ and Onion Straws), the Brento Box (BURGUSHI… a burger and sushi creation) as well as a couple of tasty adult beverages, one of which we highly recommend is the Caramel Covered Granny (Caramel Vodka, Apple & Lime). Seriously good… and The Big Squeal is seriously HUGE!
I said it then… I don't think it will take very long before The Cowfish becomes the premier restaurant in Universal Orlando's CityWalk. It is just amazing and has so much to offer.
(10/14/14) Who's ready for The Cowfish to open at CityWalk? OrlandoParkNews has posted a large photo update showing off the new restaurant site as workers are busy installing the final touches.
(10/6/14) The latest construction photo update for CityWalk has been posted to OrlandoParkNews. So far only The Cowfish is still under construction, but with NASCAR Sports Grille set to close soon, we should have a second area to watch over as well. As for The Cowfish, work is moving full tilt in the area, so I wouldn't be surprised if it was ready to open in the next 3-6 weeks.
(9/29/14) The NASCAR Sports Grille restaurant at Universal Orlando's CityWalk will close down for good on November 1st to make way for a secret new concept. To be honest, I can't say I'm surprised by this move… while NASCAR fits right into 'The South' region wise, I always felt that this restaurant in particular just seemed out of place in the atmosphere of CityWalk, and technically it already failed once when it first opened as the NASCAR Café before reopening under a slightly different name with a menu revamp several years later. I only ate there once, and the food was just ok, so I can't say I'm going to miss it. Considering the great new restaurant options Universal has already added to CityWalk over the last year, I really can't wait to see what they have in store for this location next.
(7/7/14) BreadBox at CityWalk Orlando is now open and Behind the Thrills takes us inside this week for a closer look at what they have to offer.
(7/3/14) The new Hot Dog Hall of Fame is now open at Universal CityWalk, and I'm hearing that Breadbox is expecting to open to the public on July 4th.
(6/18/14) Hot Dog Hall of Fame… who doesn't love a hot dog? They've traveled the world to try out the best and more unique hot dog creations, and how you top your dog can vary quite a bit from location to location, and to help you out they've got an artist's palette of Mustard choices to choose from… 12 in all to start with. Ketchup lovers… I feel your paint, as they feel that Ketchup has no place on a dog if you are over the age of 12, so be prepared to catch a little good natured ribbing if you want some on your dog when you order. Just as important as the toppings is the bun… a dog is nothing without a really high quality tasty bun choice and they will have 5 different types of buns to choose from as well. Want more? Keep an eye on the jumbotron over the restaurant, they may catch you on camera eating your dog while lounging in some of the very cool baseball stadium seats they've collected outside. Even the queue to wait in line has been decorated as a baseball diamond. When your done, don't forget to pick up an official "Paint Your Weiner" kit! Yes, they actually called it that, and it is awesome, as you can paint your weiner (dog!) with brushes and take it home with you.

Antojitos is a fantastic Mexican themed restaurnat, with a different additude and menu downstairs from items you'll find upstairs at "Antojitos Up". While the food is to die for, if you are a tequila fan, you'll be in Agave heaven, as they feature more kinds of tequila that you can likely count. I took on a flight of 8 different samples myself during my visit, each with a unique smell, taste and after taste, many of which have a unique story behind the inspiration of the blend, or even how the bottle is shaped or decorated, so be sure to ask.

Had a fantastic night previewing and sampling many of the new food and beverage options at CityWalk. For starters we heard from the fantastic guys behind The Cowfish about how the concept came to life, and how excited they were to be coming to Universal Orlando. I spoke a length with the duo later one-on-one and we are planning on stopping by their Charlotte location for a preview ahead of the Florida opening, which is looking like it will happen in late summer.
Vivo was next, and it is simply incredible. This place makes your local Olive Garden look like a McDonalds by comparison.
Sept/Oct 2015 - Halloween Horror Nights 25 - (7/3/15) According to a Screamscape spy who got a look at the casting sheet for this year's Bill & Ted show, guest celebs look-a-likes they are looking to cast in the show will include Taylor Swift, Lebron James, Kevin Hart, Will Ferrell, Samual L. Jackson, Donald Trump, Jeb Bush and many many more.
(6/10/15) The first of nine Haunts coming to Halloween Horror Nights 25 at Universal Orlando has been announced and it will be Freddy vs Jason: The Battle Continues, a clash of two of the world's biggest horror icons. Check out the video below for more!



(5/22/15) Universal Orlando opened up their new Halloween Horror Nights website for the year and revealed that JACK is indeed... BACK! Of course I found this out first hand shortly before the website launched when I received a mysterious phone call that began with the music from a sick sounding jack in the box toy... and ended with Jack screaming, "I'm Baaaacck!!" He laughed like the maniac we all know and love before he hung up on me... and I had to smile.
Check out the video below to see Jack yourself in an alternate video version of what I got to experience over the phone. (The sweet guitar music at the end is just hauntingly awesome!) So what's new for the big 25th Anniversary? For starters HHN25 will take place over a record setting 30 nights this year, feature 2 live shows, 5 scare zones jam packed full of the creatures of the night, plus roaming hordes than you could encounter just about anywhere while you wander back and forth across the park to visit NINE (yes 9!) haunts this year. The fun kicks off from Sept. 18th through to Nov. 1st, and if I had to guess, I'm sure we'll start to hear the roll out of this year's Haunt names start within the next couple of weeks. I can't wait!
Oh... and for any of your HHN "newbies" out there who maybe haven't had a chance to meet Jack before... the Universal Blog has got your covered with a little "Jack 101" rundown to bring your up to speed on the clown prince of Halloween Horror Nights.

(3/27/15) Scroll down on this page at HorrorNightmares.com and you'll see a site being cleared for what could be a 9th haunted house location for HHN25. Prior to being cleared out, I believe this site was used for some of the park's pyro storage bunkers.
(3/23/15) Our friends over at Behind the Thrills go over what we they think we may possibly see at Halloween Horror Nights 25 this fall. Interesting items they note that I haven't yet heard myself include the event possibly upping the number of haunts from 8 to either 9 or 10... though one of them could possibly be an upcharge extreme haunt experience.
On the IP front, they believe we will see The Walking Dead again, as well as other films I forgot like Crimson Peak (Guillermo Del Toro + Legendary + Universal = Perfect Fit), Krampus (love it!), Ghostbusters (could be fun) as well as a possible haunt themed to the combined and legendary works of Steven King which would also be well deserved.
(3/6/15) Halloween Horror Nights Orlando has updated their official website with new information and dates for HHN25, which is listed as running on select nights from Sept. 18 to Nov. 1st, 2015. There isn't much to see yet on the site, but there is a short preview video which ends with Jack laughing at the camera.
(2/3/15) While Halloween Horror Nights 25 may still be over 7 months away, the rumors about just what we can expect to see brought to life this year are starting to surface, as well as some IP names being seen in some early guest surveys. The load may be a little interesting this year as well, due to 2015 being the 25th HHN in Orlando, while still having to share some of the IP's with the Hollywood park as well.
So what do we think we know for sure right now? Well, I'd say it is very likely that Orlando's most famous Icon character, Jack the Clown, will be back once again to help usher in the anniversary and maybe dig up a few old favorites along the way. In fact, one of the early rumors was that there would be a special "25th Anniversary" house that would re-create some of the most famous scenes from an assortment of popular mazes from year's past, which would also be a good way to bring back all of the old Icons for a final goodbye.
What is most likely not to happen? I could be wrong here, but I'm thinking we may see The Walking Dead take a break this year. After tapping that vein so many years in a row, I think they give it an epic send off last year and I just can't see it coming back again this year, no matter how popular the show still is. They would be better off avoiding it entirely this year, and maybe looking into the new spin-off show for subject matter in 2016 instead if they want to go back to that world once again.
The other big rumor I've been hearing about is American Horror Story may finally be brought to life. Apparently it was looked into a few times in the past, and either they couldn't make it work, or according to some rumors, the show's creators wanted Universal to show things that they felt just were not "theme park friendly", even in terms of what HHN has been willing to do. That said... it sounds like maybe they have finally come to terms and are ready to do it... but if so, what form will it take? Each of the show's four seasons have been about entirely different subject matter from the Murder House to the Asylum, then Coven's witches and the latest season's Freakshow.
So what else is possible? Really just about anything, but I'm hearing that the survey is throwing out the names of the New Line Cinema's deadly trio (Freddy, Jason and Leatherface) once again as a possible idea. I've also heard Annabelle mentioned, which was last year's spin-off from The Conjuring. Riding high on the list for Orlando however may be to finally get to make a maze themed to The Purge, as the scare zone seemed successful last year. I've also heard Insidious mentioned as a possible haunt for HHN, though it was given the haunt treatment at the Hollywood park back in 2013, but it never made the jump to Orlando. With Insidious 3 hitting the theaters this Summer, the timing may be right.
Another thing to keep in mind is that after the successful American Werewolf in London in 2013 followed by the incredible Halloween house in 2014, I've got a feeling that the HHN staff may be ready to bring another classic to life in grand scale once again... but the question is, which one?
I'd love to see one based on the new Krampus film, but as that movie wont even hit theaters until the end of 2015, we may have to wait another year. and finally, I've got one that may be a long shot... lets talk about "31". This is Rob Zombie's latest project, and it hasn't been shot yet, but if it moves ahead fast enough, the theme sounds like something that would warm Jack's cold heart. The plot is said to be about a group of 5 people kidnapped and rushed away to a place called Murder World just before Halloween, where they have to play a deadly game... survive in Murder World for 12 hours while being stalked by an gang of murderous Clown themed characters. Talk about a great theme for an HHN maze...
We've got many moons to go until all plans are locked down and final production begins, so anything can happen between then and now. We'll just wait and see.
(11/4/14) I mentioned it on Twitter and Facebook as it was happening, but it seems the last few nights of HHN added a special little treat for the most devowed HHN fans. Legendary Truth arose again, this time with a new APP you can download called T.E.S.T. (Tactual Evaluation of Spectrum Terrors). (I only found the Android version, but I assume there is an iOS version out there somewhere). The app allowed players to perform a special mission in the park on the last few nights of HHN, where upon completition they were met by someone from Universal who handed them a card with a time and place to be.
If you met the requirements and were at the right place at the right time, it seems a special "experience" was opened up to you to take part in. According to the post by BehindTheThrills, it sounded like a mini interactive haunt experience, tied into the storyline of Legendary Truth and possibly yet another hint about what may be to come in 2015.
(11/3/14) While Halloween Horror Nights 24 will do down in my own record books as the best overall HHN event I've ever had the pleasure to witness, I've been keeping one small piece of disappointment to myself. It was a personal one… something that had no effect on the event itself as it was something the general public would be unaware of.
It was the lack of a fun and creepy "package" to open as part of the invitation to the annual media opening night event. As longtime readers are aware, I've made a habit for years for posting a video of the "unboxing" of these mysterious boxes of HHN goodness over the past several years, sometimes with hilarious results.
This year was different… as no package came ahead of the media event. I'm always grateful and thankful to attend the event each year, so it wasn't a big deal. But I'm happy to say that apparently this was all part of a greater plan by Universal Orlando's Gurus of the Supernatural. On Halloween night, I didn't have time to go home directly from my day job, so I met my family away from home to do the Trick or Treat thang with my kids. All was well until lightning and thunder began to fill the night sky and a deluge of rain soon began to fall.
With a weary heart, we retreated back home and that is where I found it. A strange package waiting for me on my doorstep… on All Hallow's Eve… reflecting the light from the lightning crossing the sky. How odd I thought… to have an unexpected package waiting at my door on Halloween. Was it a Trick? Was it a Treat?
It seems it was a bit of both… as the contents within just opened the door to what will be an ongoing mystery of discovery over the next 11 months, as it contains our first hint of things to come in 2015 for Halloween Horror Nights 25! Watch the video below for all the details, and then check out the playlist afterwards for some other great HHN unboxing videos from the past.

2016 - Sapphire Falls Resort - Confirmed - (4/29/15)

Special thanks to a reader who sent in two great shots of the Sapphire Falls resort construction site this week.
(3/13/15) A couple of new pictures showing off the progress being made already at the Sapphire Falls Resort construction site were sent in this week.
(9/10/14) Universal Orlando pulled a huge surprise rabbit out of their hat a few hours ago with the surprise announcement of their 5th on-site resort hotel project with Loews. As we saw in the earlier permit filing, this one will go in right across the street from the new Cabana Bay Beach Resort, filling up the available space between it and the Royal Pacific Resort.
They call it the Sapphire Falls Resort, and it is a beauty to behold!
This should add another 1000 new rooms to Universal Orlando's line-up as well as featuring a 131,000 meeting/special event space. If that wasn't enough, it will be connected via an air-conditioned / covered bridge to the Loews Royal Pacific Resort who's own special events area is being renovated and expanded in 2015. Mix them both together and your special event can take up to 272,000 square-feet of room.
Enough about that though, lets look at the concept art of the Sapphire Falls Resort itself. Beautiful buildings, inspired with a mixture of old Caribbean stone-architecture with modern resort towers, set in a lush tropical hideaway atmosphere. The lobby will feature floor to ceiling windows offering views out to the postcard blue water outside along with a towering waterfall that will run down into a large lagoon area, where Universal Orlando's boat taxi service will come to pick you up for a cruise to CityWalk.
The resort will feature a unique pool with a waterslide, cabanas, a sand beach, poolside bar & grill, a full service restaurant inside and much more. This looks nothing short of amazing… and it's just not fair, because I already had a hard time picking which one of Universal's resorts is my favorite, and this one looks just as fantastic as the rest. Maybe more so! I certainly know where I'm going to be staying in Summer 2016!

(8/12/14) The Orlando Sentinel has confirmed that documents filed last week with Orange County indicate a "notice of commencement" for excavation work to begin soon on the property were Universal has previously filed plans to build a new 1,000 room hotel between the Cabana Bay and Royal Pacific.
(6/26/14) Parkscope discovered an assortment of new Universal Orlando permits filed with Orange Country this week relating to exanding the number of hotel rooms Universal has on-site with their partners at Loews Hotels. The most interesting of which is what they discovered on-tap for a 5th hotel property, to be located right between the Royal Pacific and the new Cabana Bay Beach Resort.
This new property will feature 1,000 rooms along with a meeting/convention space that will be connected to the existing facility at the Royal Pacific by a bridge. The placement of this new resort will also allow guests to opt to either walk to CityWalk down the same pathway currently under construction for the Cabana Bay guests, take a bus at what appears to be new bus stop on the convention center side, or cross over to Royal Pacific itself and take a boat to CityWalk. Another interesting item is that despite the fact that this hotel will have a separate car entrance across the street from the entrance to Cabana Bay, it is also referred to on one page of the documents as the "ROYAL PACIFIC RESORT FIRST ADDITION". If this last bit holds true, then I guess we already know the basic theme of how this will end up looking. I took the liberty of placing the overhead layout of the new expansion over an aerial image of the property, so you can see how it all fits together.

2017 - Volcano Bay / New Waterpark - (5/28/15) Universal Orlando confirmed this afternoon that Volcano Bay will be the name of their new waterpark to open at Universal Orlando in 2017.
According to the blog posting by Universal Creative Big Cheese, Mark Woodbury, "This is one of the most exciting projects we have had the opportunity to be part of because Volcano Bay will completely redefine the water park experience for our guests.


The park will feel as if it is set in picture-perfect tropical islands, formed by a massive volcano – and it will have something for every member of the family. It will feature radically-innovative attractions, peaceful moments of relaxation and an experience that we hope will change the way guests think about water theme parks."
As Screamscape readers have seen, construction has already begun on this project just South of the Cabana Bay Beach Resort.

(4/29/15) Special thanks to one of our readers for sending in a new picture of the future waterpark construction site, which has seen a lot of digging and ground leveling take place since our last peek, with huge piles of dirt now up along the sides, blocking the view in from most directions... unless you are inside the Cabana Bay Beach Resort.
(4/23/15) According to the Orlando Sentinel, Universal Orlando's new on resort property waterpark, Volcano Bay, will open in Fall 2016.
(3/18/15) According to the OBJ, Universal was given approval from the South Florida Water Management District to go ahead with Project 533... the new waterpark.
(3/13/15) One of our readers stopped by the Cabana Bay Beach Resort to take some pictures of the site for Universal's new waterpark project for us.
(3/2/15) There isn't much to see yet, but a reader snapped some quick photos of the future size for Universal's new waterpark.
(2/16/15) ParkScope has posted a new image of the rumored Volcano Bay waterpark site as taken from a permit application. The drawing is a bit vague to me, with various structures here and there on the site, though I can make out what clearly looks like a slide tower and slides at the bottom of the image.
(1/21/15) A little more information about Universal Orlando's waterpark seems to have leaked out in the form of a new permit document
uncovered by ParkJourney and posted to their Facebook page. This one is interesting because it refers to itself as an Administrative Master Plan and is filed under the name "Universal Project N",
The descriptive below still refers to Project 533 however, and it also says that the 34 acre site will feature approximately 13 "resort amenities" that will range between 20 and 200 feet in height. The 200 foot height limit also seems to tie in nicely with Screamscape's previous rumor that the park may be themed to resemble a large volcano, which should be quite stunning and massive looking as it is located next to the I-4.

(1/20/15) There have been some quiet rumors claiming that some kind of new deal between Universal and Nickelodeon may be in the works... one that was rumored to possibly expand SpongeBob's presence at the Universal Orlando Resort. Most have taken this to mean that we may see more SpongeBob put to use in the park's kiddie area, but I had another line of thought.
With a Pacific Island theme already being rumored for the waterpark in general... wouldn't it make sense to really try to put SpongeBob at home in his aquatic element once and for all? A Bikini Bottom themed kiddie land full of wild and wet fun, bright colors and, of course, SpongeBob and friends, would be a perfect fit don't you think? Just something to think about.

(1/12/15) Today let's delve into the mysterious new Universal project under construction to the south of the Cabana Bay Beach Resort, known officially as Project 533 on the various permit paperwork filed with the county. While nothing has ever been confirmed, this project is widely considered to be a new on-site waterpark for the Universal Orlando Resort. A few trademarks have also been filed over 2014 with names like Volcano Bay and WonderSea Island that many assume are attached to this project as either possible names for the park, or perhaps as names for themed lands within the park.
According to Screamscape sources the new Universal waterpark project will be unlike any other waterpark seen before. In addition to being designed as a collection of highly themed environments with unique themed attraction, I've heard rumors about it having some kind of nighttime show in the evening (possibly with pyrotechnics of some kind). I've also heard rumors of a possible "indoor section" of the waterpark that would allow for more comfortable year-round operations on the cooler winter days as well as a place for guests to go in the summer when a typical summer lightning storm passes through in the afternoon. On top of this, I'm hearing about it potentially being a more premium waterpark experience that will put RFID bands on all park guests for not just cashless purchases, but to also offer a queue-free park experience allow you to hang out in the wavepool, lazy rover, catch some rays or chill at the bar until your time to slide.
With words like Volcano and Island being tossed around so far in the trademarks, a Pacific Island theme (much like the nearby Royal Pacific hotel) seems to be the most likely overall theme for the park. I have to admit, it would be very interesting to see a giant fake Volcano built right alongside the I-4 right there, helping block the view of the outside (non Universal) world from the rest of the waterpark, as well as serving as quite the attention getter to all the tourists passing by. Hopefully we'll find out more soon as the Universal Orlando resort moves to take things to the next level once again.

(12/4/14) What appear to be more permits and plans to build a new waterpark (Project 533) on Universal Orlando property have begun to leak out through ParkScope, detailing the possible future use for the 53-acre property directly South of the Cabana Bay Beach Resort. The listed timetable for the work permits is November 2014 through to November 2016, though that could possibly just be the window of time START work with this permit, and not to finish it.
(7/10/14) Disney & More had an interesting thought about what a rumored "Volcano Bay" waterpark at Universal Orlando might look like. This isn't a rumor at all, but just a fun bit of speculation to think about… because Disneyland Paris had an idea for a volcano themed waterpark at one point in time called Lava Lagoon. Disney & More has posted a ton of concept art for Lava Lagoon and mentions one other interesting thought to go with it… that current Universal Creative Senior VP Thierry Coup worked for Disney Imagineering's Paris office back when Lava Lagoon was in development. You know what they say about how good ideas never die.
(7/3/14) Is Universal Orlando still hard at work designing a new themed waterpark experience? While the general thought was that any plans to build their own waterpark went out the window once they fully purchased Wet 'n Wild, but the rumors of continued development are still very strong. ParkScope may have uncovered another piece of the puzzle this week by finding a new Trademark filing by Universal for the name, "Volcano Bay" sent in on June 26th.
This would be fitting, as one of the rumored themed for a Universal themed waterpark was to build it around a large fake Volcano mountain structure that would give them a reason to add fun chaotic elements of themeing to the park's slides and attractions. Steam vents, pyro and mist projection screens full of virtual flames. According to the filing, they name is intended for use in "Amusement park and water park rides", "entertainment in the nature of a water park ride".
Future Projects - (4/16/15) I'm not sure how much I'm buying into this at the moment, but the latest rumor coming the Universal Orlando campus claims that once the new Sapphire Falls Resort is finished in 2016, work crews may turn their attention towards an expansion of the Cabana Bay Beach Resort that could see a pair of towers added onto the ends of the Americana and Continental wings that would feature rooms with views facing the Volcano Bay waterpark. I guess we'll have to wait and see.
(2/17/15) I've been promising to discuss this for some time now, so lets address the elephant in the room. If Universal opens a brand new waterpark... what will become of Wet 'n Wild?

Everything I've heard so far is clear about one point... that Wet 'n Wild will be closed down at this point, and you can probably expect some of the bigger/newer slides added to the park over the last decade (Disco H2O, Brain Wash, Aqua Drag Racer, and The Storm) to be moved over to the new park as well as Phase 2 additions if they are still in good shape.
So what will happened to the Wet 'n Wild Property? As you can see from the two maps I've attached, the ammount of property Universal now owns over by Wet 'n Wild is far larger than just that taken up by the waterpark itself. Put together, Universal actually has more than enough property over here to build yet another massive resort property, which is exactly what the rumors are claiming that they may be prepared to do. So far the plan seems to hinge around not only adding another Universal resort, but also one that would have a mini-CityWalk area of it's own.
From here things get interesting... because once they go this route, I've heard that they are on the look out for other properties to purchase. In fact... according to one source they would love to gobble up several of the smaller properties on the other side of I-Drive, because this would give them property on both sides of I-4, which would only help them link the main Universal Orlando property to any new developments they place on the Wet 'n Wild property.
(9/12/13) The Orlando Sentinel reports that NBCUniversal President and CEO Steve Burke told investors that their studies of the Universal Orlando resort shows that they could have between 10,000 to 15,000 hotel rooms on site and maintain a profitable occupancy rate. Much like the Walt Disney World expansion in the 90s, they believe that a built-up of on-site hotel rooms will also increase attendance and profitability at the theme parks.
Currently Universal Orlando has 2,400 rooms between the three existing resorts (Portifino Bay, Hard Rock Hotel and the Royal Pacific) and jump to 4,200 rooms next year when the Cabana Bay Beach Resort opens. By comparison to Walt Disney World's 26,000 rooms, this isn't much, but if Universal Orlando were to aggressively double or even triple the number of rooms they have on site, I'm certain this could certainly send a shockwave that would be felt by Disney's own occupancy rate.
In addition, Burke says that parent company Comcast will accelerate the pace of new rides and attractions at the parks, as recent investments have been paying off. Attendance at Universal Studios Florida has been up close to 20% since Transformers opened in June. NBCUniversal will elevate Capital Spending to almost $500 million this year… a figure that the the Sentinel notes will likely because the company's new baseline, as the goal is to now open a new attraction every single year at both Universal Studios Hollywood and at the Universal Orlando Resort.