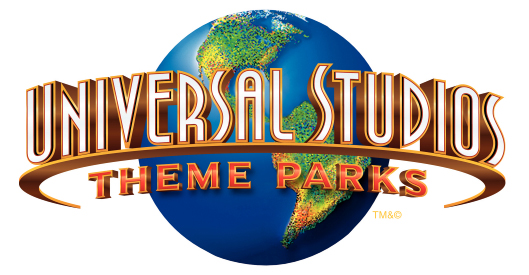 Universal Orlando
Orlando, FL
NBC Universal / Comcast


---- THE LATEST BUZZ ----
(12/19/14) More NASCAR Grille Demolition Photos (MORE...)
(12/4/14) More Possible Waterpark Permits (MORE...)
(12/1/14) NASCAR Grille Demolition and A Second New Restaurant Rumor For CityWalk (MORE...)
(11/26/14) New CityWalk Restaurnat May Be "NBC Sports Arena" (MORE...)
General Resort News - (11/19/14) OrlandoParksNews shows us the newly opened "Green Bridge" linking the Cabana Bay Beach Resort to the rest of Universal Orlando. While the ramps and stairs up to the top look like your typical concrete bridge, the top of the bridge itself is covered with plantlife, which will only become more full looking as time goes on and the the plants grow up. While on the bridge they also take a moment to peek into the construction site for the new Sapphire Falls Resort area where lots of dirt is being moved around.
(11/4/14) While most of the focus has been on the new large bridge that will allow guests from the Cabana Bay Beach Resort to cross the street and walk down the new path to CityWalk, it seems the new pedestrian bridge connecting this new path to the Royal Pacific's own path is now in place as well, as seen in this post on Twitter.
(10/24/14) Talk about some heavy news… the Orlando Sentinel reports that the profits from Universal Orlando have sent Comcast's Q3 stock soaring up by 18.7% compared to the same quarter in 2013. Comcast's overall profit also jumped 50% to a whopping $2.6 BILLION DOLLARS! The increase is profit from the Universal theme parks in general have helped offset the declining profit from the Universal film studio division.
(10/8/14) The Orlando Sentinel reports that Steve Harvey will be taping shows on-site at Universal Orlando from November 4-6 in front of a live audience at Universal's CityWalk Lagoon Stage. The episodes will then air between Nov. 17-21.
(9/16/14) Universal Orlando has announced that boy-band, One Direction, will be coming to perform at Universal Orlando's CityWalk on November 17th as part of a release celebration for their new album 'Four'.
(8/25/14) Theme Park Adventure reports that Universal Orlando's Royal Pacific Resort will expand the already sizeable meeting space area at the resort from 85,000 square-feet to 140,000 square-feet that will include a new ballroom and additional break-out spaces. Follow the link to see all the details.
(8/15/14) The 2nd annual "A Celebration of Harry Potter" 3-day fan event will take place once again at Universal Orlando Jan. 30 through Feb. 1st, 2015. Click here to see the official details. Packages will go on sale starting August 21.
2015 - Citywalk Renovations: Phase 2 - Under Construction - (12/19/14) The latest peek at the crews demolishing the former NASCAR Sports Grille restaurant at CityWalk can be found at OrlandoParksNews this week, where we can see how they're ripped down about every major wall inside the place, and some outside. It also appears that they have removed the second floor as well, opening things up to being just one large cavernous space. I've heard rumors that a couple of old NASCAR car frames that were attached to the inside roof might still be in place however… which seems to backup the rumor that the site would be reused as a new Sports themed restaurant in the future if they are planning on reusing them.
(12/1/14)
A reader sent in a great picture of the former NASCAR Sports Grille at CityWalk where crews are still hard and work demolishing the elements and sections that need to go, while keeping the majority of the structure intact it seems. Our rumor about the location being transformed into a new NBC Sports themed eatery are still holding true so far, and we've got a new rumor for you about another long-standing CityWalk location that has been rumored to close for quite some time. I speak of NBA City, the basketball themed restaurant to the left of the Hard Rock Cafe which has been the subject of many new restaurant rumors over the years.
According to the latest whispers it may finally close down for good in early 2015 and be transformed into a new Cheesecake Factory location. Putting one of these into CityWalk wouldn't be a bad idea at all, as there are only two in Orlando and both lie essentially outside the mainstream tourist corridor, with the closest being at at the Mall at Millenia area I believe, and none anywhere along the I-Drive corridor or down near Disney. We'll just have to wait and see if this holds out to be true or not.
(11/26/14)
Screamscape sources tell us that the new restaurant concept coming to replace the NASCAR Sports Grille will indeed still keep the "sports" theme alive. While I don't know the exact same, the term "NBC Sports" has been overheard as a basic description of the concept… which will essentially be Universal Orlando's version of an ESPN Sports Zone. There already is one such similar concept in Philadelphia, part of the Xfinity Live location called NBC Sports Arena, where many of the tables and booths seem to be arranged in an almost theater style layout, directed towards a massive 32 foot HD LED screen (measured 32 feet diagonal, not wide, just like a real monitor), with slightly smaller screens to either side and on the side walls. I think the NBC Sports Arena opened in 2012, so perhaps they are planning on adding the second edition to Citywalk at Universal Orlando.
(11/24/14) A picture posted to Twitter shows off that some extensive demolition has begun to the closed NASCAR Sports Grille restaurant at Universal CityWalk, as the outer façade is being torn away. No word on if the plan is to demolish the entire existing facility, or if the interior will be reused and expanded for whatever will replace it, though so far I'm told that it looks like the inside is just being gutted and not demolished. My thought is that the building itself may be expanded as well by the time they are done.
(11/6/14) Some great pictures showing off The Cowfish restaurant at CityWalk have been posted to OrlandoParksNews this week, showing off the themed inside, the many outdoor seating areas, and more!
(11/3/14) According to reports on Social Media, The Cowfish Orlando quietly opened to feed hungry guests late Sunday afternoon. Expect the official announcement from Universal to come within the next week sometime. I tried the original location in Charlotte, NC last week and it was wonderful. You can see some pictures the dishes we tried on our Facebook page, including The Big Squeal (Burger with Pulled Pork, BBQ and Onion Straws), the Brento Box (BURGUSHI… a burger and sushi creation) as well as a couple of tasty adult beverages, one of which we highly recommend is the Caramel Covered Granny (Caramel Vodka, Apple & Lime). Seriously good… and The Big Squeal is seriously HUGE!
I said it then… I don't think it will take very long before The Cowfish becomes the premier restaurant in Universal Orlando's CityWalk. It is just amazing and has so much to offer.
(10/14/14) Who's ready for The Cowfish to open at CityWalk? OrlandoParkNews has posted a large photo update showing off the new restaurant site as workers are busy installing the final touches.
(10/6/14) The latest construction photo update for CityWalk has been posted to OrlandoParkNews. So far only The Cowfish is still under construction, but with NASCAR Sports Grille set to close soon, we should have a second area to watch over as well. As for The Cowfish, work is moving full tilt in the area, so I wouldn't be surprised if it was ready to open in the next 3-6 weeks.
(9/29/14) The NASCAR Sports Grille restaurant at Universal Orlando's CityWalk will close down for good on November 1st to make way for a secret new concept. To be honest, I can't say I'm surprised by this move… while NASCAR fits right into 'The South' region wise, I always felt that this restaurant in particular just seemed out of place in the atmosphere of CityWalk, and technically it already failed once when it first opened as the NASCAR Café before reopening under a slightly different name with a menu revamp several years later. I only ate there once, and the food was just ok, so I can't say I'm going to miss it. Considering the great new restaurant options Universal has already added to CityWalk over the last year, I really can't wait to see what they have in store for this location next.
(7/7/14) BreadBox at CityWalk Orlando is now open and Behind the Thrills takes us inside this week for a closer look at what they have to offer.
(7/3/14) The new Hot Dog Hall of Fame is now open at Universal CityWalk, and I'm hearing that Breadbox is expecting to open to the public on July 4th.
(6/18/14) Hot Dog Hall of Fame… who doesn't love a hot dog? They've traveled the world to try out the best and more unique hot dog creations, and how you top your dog can vary quite a bit from location to location, and to help you out they've got an artist's palette of Mustard choices to choose from… 12 in all to start with. Ketchup lovers… I feel your paint, as they feel that Ketchup has no place on a dog if you are over the age of 12, so be prepared to catch a little good natured ribbing if you want some on your dog when you order. Just as important as the toppings is the bun… a dog is nothing without a really high quality tasty bun choice and they will have 5 different types of buns to choose from as well. Want more? Keep an eye on the jumbotron over the restaurant, they may catch you on camera eating your dog while lounging in some of the very cool baseball stadium seats they've collected outside. Even the queue to wait in line has been decorated as a baseball diamond. When your done, don't forget to pick up an official "Paint Your Weiner" kit! Yes, they actually called it that, and it is awesome, as you can paint your weiner (dog!) with brushes and take it home with you.

Antojitos is a fantastic Mexican themed restaurnat, with a different additude and menu downstairs from items you'll find upstairs at "Antojitos Up". While the food is to die for, if you are a tequila fan, you'll be in Agave heaven, as they feature more kinds of tequila that you can likely count. I took on a flight of 8 different samples myself during my visit, each with a unique smell, taste and after taste, many of which have a unique story behind the inspiration of the blend, or even how the bottle is shaped or decorated, so be sure to ask.

Had a fantastic night previewing and sampling many of the new food and beverage options at CityWalk. For starters we heard from the fantastic guys behind The Cowfish about how the concept came to life, and how excited they were to be coming to Universal Orlando. I spoke a length with the duo later one-on-one and we are planning on stopping by their Charlotte location for a preview ahead of the Florida opening, which is looking like it will happen in late summer.
Vivo was next, and it is simply incredible. This place makes your local Olive Garden look like a McDonalds by comparison.
Sept/Oct 2015 - Halloween Horror Nights 25 - (11/4/14) I mentioned it on Twitter and Facebook as it was happening, but it seems the last few nights of HHN added a special little treat for the most devowed HHN fans. Legendary Truth arose again, this time with a new APP you can download called T.E.S.T. (Tactual Evaluation of Spectrum Terrors). (I only found the Android version, but I assume there is an iOS version out there somewhere). The app allowed players to perform a special mission in the park on the last few nights of HHN, where upon completition they were met by someone from Universal who handed them a card with a time and place to be.
If you met the requirements and were at the right place at the right time, it seems a special "experience" was opened up to you to take part in. According to the post by BehindTheThrills, it sounded like a mini interactive haunt experience, tied into the storyline of Legendary Truth and possibly yet another hint about what may be to come in 2015.
(11/3/14) While Halloween Horror Nights 24 will do down in my own record books as the best overall HHN event I've ever had the pleasure to witness, I've been keeping one small piece of disappointment to myself. It was a personal one… something that had no effect on the event itself as it was something the general public would be unaware of.
It was the lack of a fun and creepy "package" to open as part of the invitation to the annual media opening night event. As longtime readers are aware, I've made a habit for years for posting a video of the "unboxing" of these mysterious boxes of HHN goodness over the past several years, sometimes with hilarious results.
This year was different… as no package came ahead of the media event. I'm always grateful and thankful to attend the event each year, so it wasn't a big deal. But I'm happy to say that apparently this was all part of a greater plan by Universal Orlando's Gurus of the Supernatural. On Halloween night, I didn't have time to go home directly from my day job, so I met my family away from home to do the Trick or Treat thang with my kids. All was well until lightning and thunder began to fill the night sky and a deluge of rain soon began to fall.
With a weary heart, we retreated back home and that is where I found it. A strange package waiting for me on my doorstep… on All Hallow's Eve… reflecting the light from the lightning crossing the sky. How odd I thought… to have an unexpected package waiting at my door on Halloween. Was it a Trick? Was it a Treat?
It seems it was a bit of both… as the contents within just opened the door to what will be an ongoing mystery of discovery over the next 11 months, as it contains our first hint of things to come in 2015 for Halloween Horror Nights 25! Watch the video below for all the details, and then check out the playlist afterwards for some other great HHN unboxing videos from the past.

2016 - Sapphire Falls Resort - Confirmed - (9/10/14) Universal Orlando pulled a huge surprise rabbit out of their hat a few hours ago with the surprise announcement of their 5th on-site resort hotel project with Loews. As we saw in the earlier permit filing, this one will go in right across the street from the new Cabana Bay Beach Resort, filling up the available space between it and the Royal Pacific Resort.

They call it the Sapphire Falls Resort, and it is a beauty to behold! This should add another 1000 new rooms to Universal Orlando's line-up as well as featuring a 131,000 meeting/special event space. If that wasn't enough, it will be connected via an air-conditioned / covered bridge to the Loews Royal Pacific Resort who's own special events area is being renovated and expanded in 2015. Mix them both together and your special event can take up to 272,000 square-feet of room.
Enough about that though, lets look at the concept art of the Sapphire Falls Resort itself. Beautiful buildings, inspired with a mixture of old Caribbean stone-architecture with modern resort towers, set in a lush tropical hideaway atmosphere. The lobby will feature floor to ceiling windows offering views out to the postcard blue water outside along with a towering waterfall that will run down into a large lagoon area, where Universal Orlando's boat taxi service will come to pick you up for a cruise to CityWalk.
The resort will feature a unique pool with a waterslide, cabanas, a sand beach, poolside bar & grill, a full service restaurant inside and much more. This looks nothing short of amazing… and it's just not fair, because I already had a hard time picking which one of Universal's resorts is my favorite, and this one looks just as fantastic as the rest. Maybe more so! I certainly know where I'm going to be staying in Summer 2016!


(8/12/14) The Orlando Sentinel has confirmed that documents filed last week with Orange County indicate a "notice of commencement" for excavation work to begin soon on the property were Universal has previously filed plans to build a new 1,000 room hotel between the Cabana Bay and Royal Pacific.
(6/26/14) Parkscope discovered an assortment of new Universal Orlando permits filed with Orange Country this week relating to exanding the number of hotel rooms Universal has on-site with their partners at Loews Hotels. The most interesting of which is what they discovered on-tap for a 5th hotel property, to be located right between the Royal Pacific and the new Cabana Bay Beach Resort.
This new property will feature 1,000 rooms along with a meeting/convention space that will be connected to the existing facility at the Royal Pacific by a bridge. The placement of this new resort will also allow guests to opt to either walk to CityWalk down the same pathway currently under construction for the Cabana Bay guests, take a bus at what appears to be new bus stop on the convention center side, or cross over to Royal Pacific itself and take a boat to CityWalk. Another interesting item is that despite the fact that this hotel will have a separate car entrance across the street from the entrance to Cabana Bay, it is also referred to on one page of the documents as the "ROYAL PACIFIC RESORT FIRST ADDITION". If this last bit holds true, then I guess we already know the basic theme of how this will end up looking. I took the liberty of placing the overhead layout of the new expansion over an aerial image of the property, so you can see how it all fits together.
Future Projects - (12/4/14) What appear to be more permits and plans to build a new waterpark (Project 533) on Universal Orlando property have begun to leak out through ParkScope, detailing the possible future use for the 53-acre property directly South of the Cabana Bay Beach Resort. The listed timetable for the work permits is November 2014 through to November 2016, though that could possibly just be the window of time START work with this permit, and not to finish it.
(7/10/14) Disney & More had an interesting thought about what a rumored "Volcano Bay" waterpark at Universal Orlando might look like. This isn't a rumor at all, but just a fun bit of speculation to think about… because Disneyland Paris had an idea for a volcano themed waterpark at one point in time called Lava Lagoon. Disney & More has posted a ton of concept art for Lava Lagoon and mentions one other interesting thought to go with it… that current Universal Creative Senior VP Thierry Coup worked for Disney Imagineering's Paris office back when Lava Lagoon was in development. You know what they say about how good ideas never die.
(7/3/14) Is Universal Orlando still hard at work designing a new themed waterpark experience? While the general thought was that any plans to build their own waterpark went out the window once they fully purchased Wet 'n Wild, but the rumors of continued development are still very strong. ParkScope may have uncovered another piece of the puzzle this week by finding a new Trademark filing by Universal for the name, "Volcano Bay" sent in on June 26th.
This would be fitting, as one of the rumored themed for a Universal themed waterpark was to build it around a large fake Volcano mountain structure that would give them a reason to add fun chaotic elements of themeing to the park's slides and attractions. Steam vents, pyro and mist projection screens full of virtual flames. According to the filing, they name is intended for use in "Amusement park and water park rides", "entertainment in the nature of a water park ride".
(9/12/13) The Orlando Sentinel reports that NBCUniversal President and CEO Steve Burke told investors that their studies of the Universal Orlando resort shows that they could have between 10,000 to 15,000 hotel rooms on site and maintain a profitable occupancy rate. Much like the Walt Disney World expansion in the 90s, they believe that a built-up of on-site hotel rooms will also increase attendance and profitability at the theme parks.
Currently Universal Orlando has 2,400 rooms between the three existing resorts (Portifino Bay, Hard Rock Hotel and the Royal Pacific) and jump to 4,200 rooms next year when the Cabana Bay Beach Resort opens. By comparison to Walt Disney World's 26,000 rooms, this isn't much, but if Universal Orlando were to aggressively double or even triple the number of rooms they have on site, I'm certain this could certainly send a shockwave that would be felt by Disney's own occupancy rate.
In addition, Burke says that parent company Comcast will accelerate the pace of new rides and attractions at the parks, as recent investments have been paying off. Attendance at Universal Studios Florida has been up close to 20% since Transformers opened in June. NBCUniversal will elevate Capital Spending to almost $500 million this year… a figure that the the Sentinel notes will likely because the company's new baseline, as the goal is to now open a new attraction every single year at both Universal Studios Hollywood and at the Universal Orlando Resort.