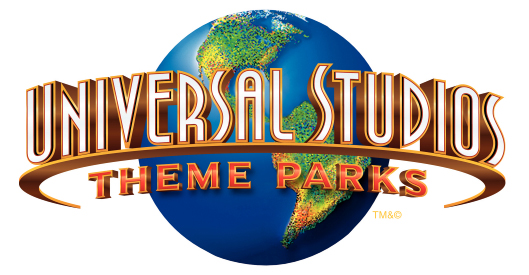 UNIVERSAL STUDIOS SINGAPORE
& Resorts World at Sentosa
Sentosa Island, Singapore
Genting International, Star Cruises, Universal Studios
Resort News - (3/12/21) Dejiki reports that Universal Studios Singapore has started a new special event celebration called Tropical Thrills. Follow the link to see their own photo report showing off the new celebration event that also includes character appearances from Madagascar, Trolls, Minions and more. .

(9/10/20) I had a feeling this announcement was coming, but Universal Studios Singapore has confirmed that they will not hold their version of Halloween Horror Nights this year.




Universal Studios Singapore Rethinking Future Plans (MORE...)

(8/5/20) BlooLoop reports that Universal Studios Singapore is now using facial recognition scanners for guests to gain entry into the theme park. This fits right in with the reports about Universal's plans for 2021 when they open Universal Studios Beijing and what they had planned for the new Epic Universe theme park in Florida (currently on hold).

(7/3/20) A huge new photo update from Universal Studios Singapore has been posted over at Dejiki this week, giving us a look at the newly reopened theme park experience.

(6/29/20) The local news reports that linked attractions at Resorts World Sentosa, including Universal Studios Singapore, are now set to reopen starting on July 1, 2020. Online reservations are required to visit along with face masks and other expected safety procedures such as a required temperature scan. From the look of their hours the plan is for Universal to open July 1-5 and then be open every Thursday through Sunday in the weeks to come.

(5/24/20) While Universal Studios Singapore has yet to announce an official reopening date, the last extension of the lockdown orders for the nation were set to last until June 1st. Singapore has since announced a three phase plan to reopen businesses in the country starting on June 2.
While Phase 1 will see certain businesses reopened, those based around social and entertainment base activities will not be part of Phase 1, which would seem to include any chance of Universal reopening the park just yet. While theme parks are not mentioned in the rules I saw for future phases, Phase 2 does include the "reopening of sports, recreation and outdoor facilities", so Universal may be allowed to reopen whenever Phase 2 goes into effect.

(4/5/20) Following in with new government guidelines, Universal Studios Singapore will be temporarily closed starting Monday, April 6, 2020 through to Monday, May 4, 2020 along with other Resorts World attractions (S.E.A. Aquarium and Adventure Cove Waterpark and Dolphin Island).
The new heightened restrictions in Singapore for four weeks will also shut down all schools and child-care centers, include recommended stay-at-home orders, and a suspension of all non-essential businesses including attractions, museums and casinos. These new orders come after the Singapore government has seen a recent rise in new Coronavirus infections. The previous efforts had seemed to be keeping their numbers low until now but they felt it was time to put out the new heightened restrictions to limit the new rise.

(4/2/20) Dejiki has posted a new update regarding the current operations at Universal Studios Singapore. The update goes over what attractions suspended operations as well as well as what precautionary measures are being taken within the park in response to the threat of COVID-19.
In short, the list of temporarily closed attractions includes:
Pantages Theater
Donkey LIVE
WaterWorld
Lights, Camera, Action!
Shrek 4-D
Amber Rock Climb
As well as various live street performances and character Meet & Greet areas.
It is also worth mentioning that certain attractions are only loading every other row of seats in order to create distance between guests on the ride vehicles, and seats/restraints are also being disinfected after every ride cycle.

(3/28/20) A quick update from Resorts World Sentosa. The resort announced that due to new government restrictions "Universal Studios Singapore, S.E.A. Aquarium and Dolphin Island – continue to remain open. However, all indoor and outdoor shows, tours and select experiences will not be available from 27 March 2020 until further notice."

(3/24/20) Dejiki posted a great update last week looking back at the early years of Universal Studios Singapore as the park is celebrating the 10th anniversary this year. It is also worth mentioning that Universal Studios Singapore is STILL OPEN and successfully operating, which might make it the biggest major theme park in the world to have avoided closing due to the spread of the COVID-19 virus.
As we mentioned in a previous update, the park opted to heavily increase their cleaning schedules and protection protocols in the early days of the outbreak in China. This is aided by the fact that Singapore itself has been very successful in limiting the spread of the virus within their borders due to large scale testing and quick activation of various measures to promote social distancing and outbreak preparation infrastructure. A lot of this reflects how Singapore was able to prepare for any future threats after the spread of the SARS outbreak in 2003.

(2/12/20) Curious to know how Universal Studios Singapore is responding to the threat of the Coronavirus? Dejiki digs into the issue with a new report from the Singapore theme park, along with notes about how Japan's biggest parks are also now taking similar precautions.

(1/17/20) According to a press release from Resorts World Singapore, the attraction will "bid farewell" to the Crane Dance and Maritime Experiential Museum attractions. Both will close down at the end of March 1, 2020 as Resorts World envisions new concepts and redevelopment plans for the sites. The water-based Crane Dance night-spectacular will be removed to make way for redevelopment of the waterfront promenade area, which will add in two new hotels along with new dining experiences, and some kind of new nighttime attraction that will take the place of the Crane Dance. Meanwhile the Maritime Museum will make way for an expansion of the nearby S.E.A. Aquarium attraction, which will be re-branded as the Singapore Oceanarium.
???? - Minion Park & Super Nintendo World - (8/9/20) According to a post from Theme Park Insider, Resorts World is looking to either push back or possibly re-evaluate their future expansion plans for the Universal Studios Singapore theme park. Previously the group had announced extended future planning that would see a Minions Park land take over the current Madagascar themed area to be followed up by their own version of a Super Nintendo World themed land.
Due to losses caused by the pandemic, this isn't surprising as the global situation has caused ever major theme park resort to take a moment to pause and re-evalaute what their future needs may actually be going forward from this point. It is just good business sense to do so, simply because the world as we know it will be changed for quite some time, especially in terms of how people vacation and spend their leisure time.

(4/20/20) I'm told that the version of Super Nintendo World coming to Universal Studios Sinagpore will be a copy of the version coming to the Hollywood park. This will include a more compact themed land than what we will see open in Japan and Orlando. In addition to the themed land with interactive features the only "ride" will be the MarioKart ride, alongside a themed restaurant experience and gift shops.

(4/6/19) With the announcement of two new lands (Minion Park & Super Nintendo World) coming to Universal Studios Singapore, the question of where they will put them has now come up. Disney & More put together some graphics to show off the park, which due to very limited expansion space, will have to remove attractions to make room for these new areas. We already know Minion Park will take over the former Madagascar attraction area, which if you follow the previous link, you will see that area of the park is quite large, with the attraction building itself taking up a lot of land, plus lots of outdoor jungle themed area around it.
While the Disney & More guess for the location of Super Nintendo World is to take over the site of the Waterworld show area, I have to disagree. While I've never been to USS myself, I've always heard that the Shrek themed land of Far Far Away just was not that popular with the guests as they would have hoped, and was lacking in attractions. Add in that it is right next to Madagascar, which is confirmed to get the axe, then it would be possible to use some of that excess property in Madagascar with the Far Far Away site.
Repurposing Far Far Away has one big advantage going for it… it already has a fully built castle structure on site, and we know from the concept artwork for Super Nintendo World that one of the main buildings will be Princess Peach's castle, so from a cost savings point of view, it would make sense to repurpose this if possible. Plus I believe it is home to the indoor Magic Potion Spin mini carousel, which could also be given a new Nintendo themed make-over to fit in. Other attractions in the area are the Enchanted Airways family coaster (also easy to slap on a new theme) and then there is the Puss in Boots Giant Journey coaster.
With a little work, I do have to wonder if this unique slow-moving suspended coaster with an onboard audio could be rethemed, changing the medieval castle infrastructure to look more like jungle temple ruins, making it fit the Donkey Kong Country coaster theme instead. Just an idea… after all, while they said they were getting Super Nintendo World, no one said it would be exactly the same as the one they were building now in Japan, so anything is possible at this point. That said, I would still assume they would build a new Mario Kart attraction somewhere here as well.

(4/4/19) Big news from Universal Studios Singapore this week as it was announced that two new themed areas would soon be coming to the park.
First, the current Madagascar themed area and dark ride will be replaced by Minion Park, with a park-like area similar to the one that opened at Universal Studios Japan and anchored by the Despicable Me: Minion Mayhem simulator attraction.
Sometime after that the park will add a Super Nintendo World themed area, which I imagine will be similar to what is now under construction at Universal Studios Japan. Since we still dont' know the details of exactly what will be included in the Japanese version, no further details were made here either other than that we can expect to see it finished by 2025.