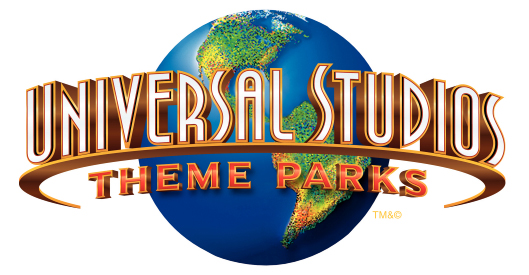 UNIVERSAL STUDIOS SINGAPORE
& Resorts World at Sentosa
Sentosa Island, Singapore
Genting International, Star Cruises, Universal Studios
General Resort News - (12/31/18) An all new attraction opened at Resorts World Sentosa last month called HeadRock VR. As the name suggests, the focus of this new interactive attraction is a variety of VR style experiences… 11 of them to be exact. The experiences range from simple basic VR experiences like VR Room, Robin Hood (VR Archery), Beat Saber or a basic zombie shooter game, and then move up into more adventurous items that blend in motion platforms you ride on. For example, on "Extreme Train" riders sit in what looks almost like a mine train style coaster car that bounces about. In "Jungle Rafting" they ride in a rubber raft, or even go through Storm Blizzard while riding a virtual dog sled. There are even a couple of experiences that you get strapped into a harness and pulled up in the air for a little freefall and bounce action while taking on a virtual jungle in one or an encounter with the hot magma from a volcano in the other.

(6/2/18) The new Jurassic World experience and live show is now up and running at Universal Studios Singapore for the summer. Check it out in the latest update posted to Dejiki.

(5/30/18) Dejiki reports that Universal Studios Singapore has built up a huge Jurassic World themed stage area and is planning some kind of special event in the very near future called Jurassic World: Explore & Roar along with adding Jurassic theming around the park.
2019 - Hollywood Dreams Light-Up Parade - (1/22/19) Universal Studios Singapore launched a new evening parade at the park last week called "Hollywood Dreams Light-Up Parade". According to Dejiki it features all the floats from the original 2011 Hollywood Dreams parade, but with new lighting effects added along with a brand new soundtrack. Follow the link to see photos or watch the video of it below.

???? - Minion Park & Super Nintendo World - (4/6/19) With the announcement of two new lands (Minion Park & Super Nintendo World) coming to Universal Studios Singapore, the question of where they will put them has now come up. Disney & More put together some graphics to show off the park, which due to very limited expansion space, will have to remove attractions to make room for these new areas. We already know Minion Park will take over the former Madagascar attraction area, which if you follow the previous link, you will see that area of the park is quite large, with the attraction building itself taking up a lot of land, plus lots of outdoor jungle themed area around it.
While the Disney & More guess for the location of Super Nintendo World is to take over the site of the Waterworld show area, I have to disagree. While I've never been to USS myself, I've always heard that the Shrek themed land of Far Far Away just was not that popular with the guests as they would have hoped, and was lacking in attractions. Add in that it is right next to Madagascar, which is confirmed to get the axe, then it would be possible to use some of that excess property in Madagascar with the Far Far Away site.
Repurposing Far Far Away has one big advantage going for it… it already has a fully built castle structure on site, and we know from the concept artwork for Super Nintendo World that one of the main buildings will be Princess Peach's castle, so from a cost savings point of view, it would make sense to repurpose this if possible. Plus I believe it is home to the indoor Magic Potion Spin mini carousel, which could also be given a new Nintendo themed make-over to fit in. Other attractions in the area are the Enchanted Airways family coaster (also easy to slap on a new theme) and then there is the Puss in Boots Giant Journey coaster.
With a little work, I do have to wonder if this unique slow-moving suspended coaster with an onboard audio could be rethemed, changing the medieval castle infrastructure to look more like jungle temple ruins, making it fit the Donkey Kong Country coaster theme instead. Just an idea… after all, while they said they were getting Super Nintendo World, no one said it would be exactly the same as the one they were building now in Japan, so anything is possible at this point. That said, I would still assume they would build a new Mario Kart attraction somewhere here as well.

(4/4/19) Big news from Universal Studios Singapore this week as it was announced that two new themed areas would soon be coming to the park.
First, the current Madagascar themed area and dark ride will be replaced by Minion Park, with a park-like area similar to the one that opened at Universal Studios Japan and anchored by the Despicable Me: Minion Mayhem simulator attraction.
Sometime after that the park will add a Super Nintendo World themed area, which I imagine will be similar to what is now under construction at Universal Studios Japan. Since we still dont' know the details of exactly what will be included in the Japanese version, no further details were made here either other than that we can expect to see it finished by 2025.