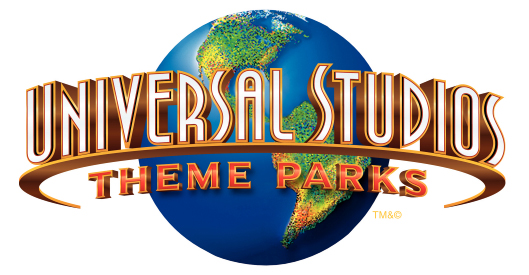 UNIVERSA L STUDIOS SINGAPORE
& Resorts World at Sentosa
Sentosa Island, Singapore
Genting International, Star Cruises, Universal Studios
---- THE LATEST BUZZ ----
(6/28/16) Universal Studios Singapore To SOAK OUT For the Summer (MORE...)
(10/7/15) Fall Halloween Horror Nights 5 Review (MORE...)
(9/28/15) Universal Studios Singapore - Daytime Tour of Halloween Horror Nights Decor (MORE...)
(8/31/15) Universal Studios Singapore - Halloween Horror Nights 5 Setup Photos (MORE...)
General Resort News - (6/28/16) We haven't heard much from Universal Studios Singapore lately, but Dejiki is back to help remedy that with a new photo update showing off the park's summer promotional event called SOAK OUT, described as a big water party / show that happens each day at the Hollywood Lagoon Stage.
(3/23/15 ) In addition to Universal Singapore putting on a larger than ever Easter special event in the park this past week, Dejiki was on hand for the park's 5th Anniversary celebration where they confirmed that Halloween Horror Nights 5 will grow to a much larger scale this year than ever before, as well as expanding to start in September. The cars for the Fast & Furious films will also be on display in the park and they also confirmed that the new Puss in Boots coaster as well as Battlestar Galactica coasters will be opening soon... sometime before May 2015.
Halloween Horror Nights 5 - (10/7/15) Dejiki has posted their complete Halloween Horror Nights 5 review from Universal Studios Singapore. Check it out.
(9/30/15) A fun teaser video showing off The Invaders show at Halloween Horror Nights 5 at Universal Studios Singapore was posted by Dejiki. Check it out below and then read his complete review of preview night here.



(9/28/15) Deijki has posted a new photo trip report from Universal Studios Singapore, as the park is now pretty much set up to begin their own Halloween Horror Nights 5 event.
(8/31/15) A fun new update from Universal Studios Singpore showing off the progress on their Halloween Horror Nights 5 setup can be found at Dejiki.
(8/26/15) Universal Studios Singapore has posted some interesting things on their Halloween Horror Nights page, including an "Interactive Experience" game where you try to escape from the Tunnel People who live underground, along with other unique experiences themed to the park's collection of haunts like the haunted train stories.
(7/29/15) The theme for Halloween Horror Nights 5 at Universal Singapore has been released and it is all about the evil terrors to be released during the "Blood Moon". The event will feature four haunts and 3 scare zones, that appear to appear to more localized to legends and spirits of terror than what you would find at the US park Haunts. A fun breakdown and thoughts about the theme of this year's haunts and how these will work in the park has been posted to Dejiki.
This year's haunts are:
True Singapore Ghost Stories: The MRT - inspired by ghost stories and legends themed around a train line.
Tunnel People - An experience through a haunt in pitch black darkness.
Siloso Gateway Block 50 - A virus turns people into flesh-eating zombies.
Hell House - Gateway to the Underworld
The scare zones will be themed to Hungry Ghosts (taking over the Jurassic Park area), The Invaders (Aliens in New York) and ConTERMINATED (Virus outbreak nightmare).


2016 - Nothing is known at this point in time...