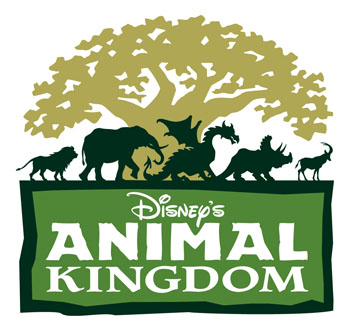 Disney's Animal Kingdom
Walt Disney World
---- THE LATEST BUZZ ----
(4/10/18) Disney Confirms Arrival Of New PCI Suit in Pandora (MORE...)
(4/7/18) Something New Has Landed In Pandora (MORE...)
(2/24/18) UP! A Great Bird Adventure (MORE...)
(12/12/17) Animal Kingdom Adding New Show In Spring 2018 (MORE...)
Ride Rehabs - The following information is not guaranteed to be 100% accurate.
Festival of the Lion King - May 9
General Park News - (4/10/18) As teased early Saturday morning, Disney has confirmed that the new addition to Pandora is the arrival of the PCI Suit... short for Pandora Conservation Initiative suit, which will arrive starting April 22. They describe it as a suit designed by the scientists on Pandora to go out into the wilderness to conduct their studies, based on the idea of the military AMP suit concept. The suits look very mobile and even the individual digits on the robotic hands work, controlled by the pilot.



(4/7/18) Something new is arriving in Pandora starting April 22 according to a new teaser video from Walt Disney World. Looks like someone has arrived in a slimmed down version of the AMP suit technology as seen in the Avatar film.

(6/10/17) If you've seen the various stories about Disney's new World of Pandora attractions at Animal Kingdom, you may have come across some mentions of an interesting new "toy" for sale that has proven quite popular. Guests have been dropping $50 for the chance to take home their very own Banshee, a small puppet-style toy that guests can put on their shoulder and control the movements of their heads and wings.
Mid mid-June it seems the Rookery not only completely sold out of Banshees, but they wiped out Disney's entire advance stock of the little beasties, and it would be several weeks before more are "hatched" and brought back into Pandora. Talk about a "good" problem for Disney to have. It should be interesting to note if the price-point changes at all when new Banshees arrive. (Of course, this problem has caused a few fun comments I've seen online, wondering why the California resort isn't trying to sell their own version, themed to Baby Groot instead.)

2018 - UP! A Great Bird Adventure - (2/24/18) The Disney Parks Blog have released more details about the new bird show, which will be called, "UP! A Great Bird Adventure" when it opens on April 22. Guests will see, "Senior Wilderness Explorer Russell and his furry friend Dug as they discover species of birds from around the world in their newest adventure in Anandapur village".
In other Animal Kingdom news, Disney has announced that the park will also launch a "dino-tastic" celebration where Donald Duck will take over Dinoland, U.S.A. as part of a new character celebration.
(12/12/17) Disney has announced that they will add a new live action show to Disney's Animal Kingdom in 2018 that will feature the characters, Russell and Dug from UP. Look for the new show to open in the Spring as it replaces the current Flights of Wonder show with a new show that will still focus on bird species in the park's Caravan Theater.
Flights of Wonder will close down for good at the end of December 2017.

???? - Indiana Jones Adventure / Land - Rumored - (8/25/17) I don't know much about this latest rumor myself or how legit it is, but I have to admit it does make sense. What is it? With the launch of the giant Avatar themed land in Disney's Animal Kingdom park, there is now a rumored proposal to revamp the park's current Dinoland USA into a new Indiana Jones themed land instead. While some of the land could be scrapped entirely, like the Chester and Hester's DinoRama, the thought is that the existing Dinosaur dark ride could be transformed and upgraded into a state of the art Indiana Jones Adventure dark ride like the ones running in California and Japan. After all, if you were to remove all that dinosaur themeing, the existing attraction is a virtual clone of the original Indiana Jones Adventure ride at Disneyland.
With the company now seeking to add IP themed attractions to Epcot and a major revamp of the Studios park is underway and rumored to cause the eventual removal of that's park's Indiana Jones stunt show, it makes perfect sense to bring Indy to Animal Kingdom and create a second new IP themed land within the park.
Right now Disney has a lot of irons in the fire however, so we'll have to wait for some of these other projects to finish up before we see any kind of movement on this rumor, so be patient.