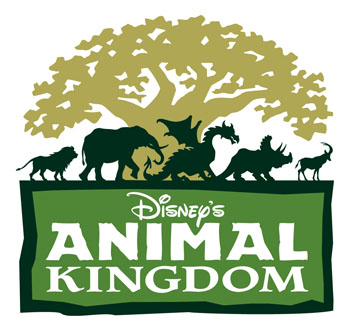 Disney's Animal Kingdom
Walt Disney World
---- THE LATEST BUZZ ----
(7/17/20) Animal Kingdom Closes Two Attractions For Good (MORE...)
(3/13/20) Walt Disney World Theme Parks To Close For Rest of March (MORE...)
(12/18/19) A Surprising New Addition Added To Pandora (MORE...)
(10/31/19) Primeval Whirl Status Update (MORE...)
Ride Rehabs - The following information is not guaranteed to be 100% accurate.
Nothing is known to be planned at this time...
General Park News - (7/17/20) Walt Disney World has confirmed that two attractions at the park are now closed for good: the Primeval Whirl roller coaster and the "Rivers of Light: We Are One" nighttime spectacular show. Primeval Whirl has been mostly closed since last year anyway, running only as a "seasonal" attraction that is open only on the most busy days.

(5/28/20) The moment Disney fans have been waiting for came today as Walt Disney World announced that they will begin a phased reopening of the resort's theme parks starting on July 11. The plan right now is to open the Magic Kingdom and Disney's Animal Kingdom theme parks on July 11, 2020 which will be followed by the opening of Disney Hollywood Studios and Epcot on July 15th. That last one surprised me, as I was expecting that it would take Disney a little longer to reopen Epcot than the rest of the parks, but I guess they have a plan.
As expected, there will be some major changes once the parks reopen. Reservations will be required in advance to get into the parks, temperature screenings will be in effect and face masks are mandatory at all times for guests and Cast Members. Many of the standard Disney experiences will be cut for the being as well, with the list including a stoppage for Character meet & greet encounters, parades and all big nighttime spectaculars. In general, anything that would typically draw a big crowd will be put on hold for the time being. Overall park capacity 'will be significantly limited" as Disney welcomes guests back to the parks at this time.
They have not opened reservations yet and have actually put all new reservations and ticket sales on hold for the time being as they will be making these available first to those with existing reservations and passholders before they open things up to everyone else.
So far nothing has been mentioned about when Disney is planning to reopen their water parks. I also did not see anything mentioned about 'park hopping' during this era of required reservations.

(3/13/20) Walt Disney World announced last night that in light of the COVID-19 pandemic and "in the best interest of our Guests and Cast Members" they will be closing all of their Florida theme parks starting starting Monday, March 16th which will remain closed through to the end of the month. It is nice to see that Disney will continue to pay their Cast Members "during that closure period."
The various Walt Disney World Resort Hotels and Disney Springs area will remain open as normal "until further notice". The resorts staying open in Florida is where things differ from how the California resort is handling things, as the west coast resorts close on Monday. In Florida however, there are a large number of international tourists who are likely already on site who sometimes stay for 1 or even 2 weeks at a time and may not have anywhere else to go until their flight home. .

(12/18/19) You wont believe it, but given that Pandora's Flight of Passage attraction still has epic 2-5 hour waits even now, 30 months after the attraction first opened, Disney has added something that has long been needed to the queue.
Bathrooms.




(10/31/19) While previously we had heard that Primeval Whirl reopened at Disney's Animal Kingdom, it seems this was just a random event and the ride closed again soon after and the park's website now lists it as being "temporarily closed" once again. According to WDWNT the ride isn't slated to reopen for guests until Nov. 24th as big crowds arrive for the Thanksgiving holiday time period, but is listed as closing once again on Dec. 1st. It is presumed it will reopen again a couple of weeks later as the Christmas crowds begin to arrive, but beyond that is anyone's guess as it does look like the intent is to run it for seasonal crowds only right now.

(10/16/19) Quiet as a mouse, it seems that Disney's Animal Kingdom has silently just reopened the Primeval Whirl spinning coaster that has been closed since the start of the Summer. From what I'm hearing, only one side of the ride is open at this time, after receiving some kind of modification that is not yet complete on the other side. As I've said all along, don't be surprised if this is some kind of modification being done to the restraints. If anyone has been down to get a ride on it since it reopened, I'd love to know if you could tell if anything has changed.

(9/20/19) The latest updates from Disney now list Primeval Whirl will stay closed through to Dec. 17th, reopening just in time for the busy Christmas holiday season. This has some convinced it is earmarked to take on a 'seasonal" schedule where it is only open for the most busy times of year, but I'm not convinced. I still believe that the ride closed down to re-evaluate the safety restraint system used in the cars following the accident on another similar ride earlier this year. If they are going to spend the money to refurbish and update all the restraint systems in order to reopen the ride in December, I just can't see them making it a seasonal only attraction.
On the positive side, for the first time in months, the coaster was actually seen running with test cars this week.

(9/4/19) Well, it is now September and I'm told that Primevial Whirl is actually STILL CLOSED to guests. The only statement Disney has made was to claim it will now be closed through Sept. 28th but after missing the past couple announced reopening dates, there is reason to doubt it still may not be ready to reopen later this month. The only reason given for this unexpected closure that has lasted for the entire summer season was "unexpected maintenance" but I still have a gut feeling it may have more to do with the accident that took place at Lightwater Valley in the UK where a child somehow fell out of the same style coaster. All I can say is, keep an eye on the restraints in the cars to look for any changes or modifications to come before they opt to reopen it.

(8/1/19) The latest update to the Disney Parks Blog gives us more details about some new holiday season plans they have for Disney's Animal Kingdom. The park will feature a number of new holiday entertainment and decorations this season that will be present in every area of the park. It is also worth noting that these upgrades will be for both: daytime and nighttime hours. This includes the awakening of the Tree of Life after dark to tell "a series of wintry tales" with a holiday inspired musical score.

(7/26/19) According to a post at Theme Park Tourist the Primeval Whirl coasters at Disney's Animal Kingdom are still closed after being shut down unexpectedly back on June 17th. No expected date has been posted as to when they might reopen.
I do have to wonder if this has anything to do with the incident at Lightwater Valley in the UK that took place a couple of weeks prior where a child somehow came loose from the restraints and eventually tumbled out of the coaster caron the Twister coaster. The Twister at LIghtwater Valley is also a Reverchon made spinning coaster fairly identical to the models used by Disney for Primeval Whirl. I wouldn't be surprised to see if some kind of modifications have been made to the restraint system on Primeval Whirl when it reopens sometime in August.

(6/4/19) Walt Disney World has announced new details about what is happening around their four parks over the holiday season. In Disney's Animal Kingdom, for the first time, the park will introduce new entertainment and holiday decor in every land throughout the park starting on Nov. 8th, 2019.
Discovery Island will be themed as a winter season celebration, with life-sized animal puppets by day and after dark various "rooftop luminaries" and lanterns will make the entire village glow. The Tree of Life will also 'awaken' to show off a series of winter tales to music.


(5/22/19) While it's not even Summer yet officially, Walt Disney World decided to show off what they have planned for new winter Holiday additions at Disney's Animal Kingdom in their latest update to the Disney Parks Blog.

???? - Zootopia - Rumor/Speculation - (1/31/19) When it was announced that Shanghai Disneyland was adding a Zootopia themed land, you may have been thinking that somehow you had heard that rumor somewhere before. As readers of Screamscape and other theme park news sites, chances are good that you did see something about a Zootopia themed land from Disney… only it was a kind wild rumor a few years back for Disney's Animal Kingdom that never came to be.
Or will it? With the project now moving forward at the Shanghai park, OrlandoWeekly suggests that it may only be a matter of time before a clone of the project comes to life in Orlando, possibly 4 or 5 years after it opens in Shanghai, though by then the project could also appear inside one of the other Walt Disney World parks instead.