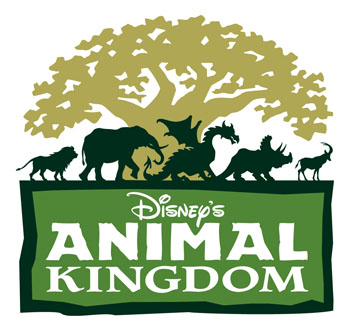 Disney's Animal Kingdom
Walt Disney World
---- THE LATEST BUZZ ----
(9/4/19) Primeval Whirl Update (MORE...)
(8/1/19) New Winter Holiday Season Details (MORE...)
(7/26/19) Primeval Whirl Closure Continues (MORE...)
(6/4/19) Animal Kingdom Adding Holiday Enhancements (MORE...)
Ride Rehabs - The following information is not guaranteed to be 100% accurate.
Primeval Whirl - NOW CLOSED through TDB
General Park News - (9/4/19) Well, it is now September and I'm told that Primevial Whirl is actually STILL CLOSED to guests. The only statement Disney has made was to claim it will now be closed through Sept. 28th but after missing the past couple announced reopening dates, there is reason to doubt it still may not be ready to reopen later this month. The only reason given for this unexpected closure that has lasted for the entire summer season was "unexpected maintenance" but I still have a gut feeling it may have more to do with the accident that took place at Lightwater Valley in the UK where a child somehow fell out of the same style coaster. All I can say is, keep an eye on the restraints in the cars to look for any changes or modifications to come before they opt to reopen it.

(8/1/19) The latest update to the Disney Parks Blog gives us more details about some new holiday season plans they have for Disney's Animal Kingdom. The park will feature a number of new holiday entertainment and decorations this season that will be present in every area of the park. It is also worth noting that these upgrades will be for both: daytime and nighttime hours. This includes the awakening of the Tree of Life after dark to tell "a series of wintry tales" with a holiday inspired musical score.

(7/26/19) According to a post at Theme Park Tourist the Primeval Whirl coasters at Disney's Animal Kingdom are still closed after being shut down unexpectedly back on June 17th. No expected date has been posted as to when they might reopen.
I do have to wonder if this has anything to do with the incident at Lightwater Valley in the UK that took place a couple of weeks prior where a child somehow came loose from the restraints and eventually tumbled out of the coaster caron the Twister coaster. The Twister at LIghtwater Valley is also a Reverchon made spinning coaster fairly identical to the models used by Disney for Primeval Whirl. I wouldn't be surprised to see if some kind of modifications have been made to the restraint system on Primeval Whirl when it reopens sometime in August.

(6/4/19) Walt Disney World has announced new details about what is happening around their four parks over the holiday season. In Disney's Animal Kingdom, for the first time, the park will introduce new entertainment and holiday decor in every land throughout the park starting on Nov. 8th, 2019.
Discovery Island will be themed as a winter season celebration, with life-sized animal puppets by day and after dark various "rooftop luminaries" and lanterns will make the entire village glow. The Tree of Life will also 'awaken' to show off a series of winter tales to music.



(5/22/19) While it's not even Summer yet officially, Walt Disney World decided to show off what they have planned for new winter Holiday additions at Disney's Animal Kingdom in their latest update to the Disney Parks Blog.

(4/24/19) Walt Disney World has announced that a new version of the Rivers of Light night show at Disney's Animal Kingdom will premiere this Summer. The new edition of the show will be called, "Rivers of Light: We Are One" and will heavily feature animals from the DisneyNature films mixed in with Disney animation footage. Look for the new show to open this Memorial Day Weekend.

(3/20/19) Guess what is coming back for the summer? Disney has confirmed that Rafiki's Planet Watch will reopen this summer at Disney's Animal Kingdom along with the "Affection Section" area and the Wildlife Express railroad.

2019 - Hakuna Matata Time Dance Party - (9/24/18) Disney's Animal Kingdom will celebrate the 25th Anniversary of The Lion Thing in 2019 with an all new "Hakuna Matata Time Dance Party" festival at Discovery Island starting January 18th.

???? - Zootopia - Rumor/Speculation - (1/31/19) When it was announced that Shanghai Disneyland was adding a Zootopia themed land, you may have been thinking that somehow you had heard that rumor somewhere before. As readers of Screamscape and other theme park news sites, chances are good that you did see something about a Zootopia themed land from Disney… only it was a kind wild rumor a few years back for Disney's Animal Kingdom that never came to be.
Or will it? With the project now moving forward at the Shanghai park, OrlandoWeekly suggests that it may only be a matter of time before a clone of the project comes to life in Orlando, possibly 4 or 5 years after it opens in Shanghai, though by then the project could also appear inside one of the other Walt Disney World parks instead.