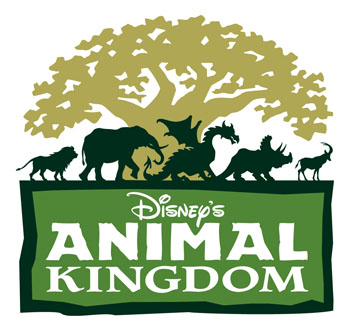 Disney's Animal Kingdom
Walt Disney World
---- THE LATEST BUZZ ----
(5/22/19) Animal Kingdom Shows Off New Winter Holiday Options (MORE...)
(4/24/19) Animal Kingdom To Open New Rivers of Light Show Next Month (MORE...)
(3/20/19) Rafiki's Planet Watch To Return This Summer (MORE...)
(1/31/19) Could Zootopia Come To Florida Too? (MORE...)
Ride Rehabs - The following information is not guaranteed to be 100% accurate.
Rafiki's Planet Watch & Wildlife Express - NOW CLOSED until Summer 2019
General Park News - (5/22/19) While it's not even Summer yet officially, Walt Disney World decided to show off what they have planned for new winter Holiday additions at Disney's Animal Kingdom in their latest update to the Disney Parks Blog.



(4/24/19) Walt Disney World has announced that a new version of the Rivers of Light night show at Disney's Animal Kingdom will premiere this Summer. The new edition of the show will be called, "Rivers of Light: We Are One" and will heavily feature animals from the DisneyNature films mixed in with Disney animation footage. Look for the new show to open this Memorial Day Weekend.

(3/20/19) Guess what is coming back for the summer? Disney has confirmed that Rafiki's Planet Watch will reopen this summer at Disney's Animal Kingdom along with the "Affection Section" area and the Wildlife Express railroad.

(1/16/19) Avatar fans can rejoice, as Disney has released an official soundtrack album for their new land. You can already find it on iTunes, just search for "Pandora: The World of Avatar" and it features 12 tracks from the land at Disney's Animal Kingdom.

(12/7/18) Disney held their first "After Hours" special event at Disney's Animal Kingdom the other night and as expected… if you are a Pandora fan, this is the event for you. Based on the reports I've see, the Na'Vi River ride was a virtual walk-on all night long, and you could actually ride the Flight of Passage ride several times in an hour instead of waiting several hours for just one ride. Not all the rides were open however, though you could get your fill of rides on Everest, Dinosaur, Tough to be a Bug and Triceratops Spin, and there was also a performance of Rivers of Light. Unfortunately there were no nighttime rides on the Kilimanjaro Safari being offered.
Your price for this special night event was $125 per person for the event which only runs from 8:30pm through to 11:30pm… in other words… just 3 hours. You do get some free snacks as well (ice cream bars, popcorn and soda) and the option to buy some extra items like Hot Dogs or adult beverages. Based on the wait times however, if you're an Avatar fan who wants to enjoy the illuminated land after dark and ride as much as you want for three hours, this is your only good option.

(9/27/18) Walt Disney World did confirm to the local media that Rafiki's Planet Watch is indeed closing, with October 20th being the final day of operation. According to unofficial information sent to Screamscape, our sources say that this may be another example of Walt Disney World playing the "Seasonal Attraction" game with the guests. This means you can likely expect to either see it possibly reopen for brief periods of time during extreme peak holiday weeks.
In many cases, an attraction going to seasonal status is often the last step before eventually opting to close it down for good, or transform it into something else. It wasn't that long ago that Stitch Encounter was given this same treatment before they finally closing it for good.
According to sources this is part of an overall bigger budget cutting taking place at Disney right now, that will also soon begin to reflect in a number of cuts coming to the various entertainment performers across the Orlando parks. This is said to include some performers in Rivers of Light, a large number of Streetmosphere performers resort-wide, some of the green army men in Toy Story Land and more.

(9/25/18) While this has not been confirmed by Disney officially, the big rumor going around is that Rafiki's Planet Watch will close down at Animal Kingdom on October 21st. It is also expected that the park's Wildlife Express train that serves as the only way to access Rafiki's Planet Watch may also close down at this time. Anyone know more about what's going on?

(7/31/18) For those who enjoy a bit of Disney attractions history as well as lore about attractions that were never built, or never full realized... you'll enjoy this story posted today at Disney & More. It details the history of the old Unicorn statue that was once at Disney Animal Kingdom when it first opene, back when they still intended to someday built the Beastly Kingdom section of the park. Eventually removed from the park, the massive 12-foot tall Unicorn ended up at Disney's Property Control and put in an auction where it was eventually sold to a private party. After all this time, you can see that it ended up being put on display in their backyard, and even gets dressed up for various holiday seasons. Follow the link to see all the details about what happened to Disney's "last unicorn".

(7/12/18) No way to know how true this is, but according to the rumor mill we can expect Expedition Everest to go down for a lengthy rehab sometime in 2019. The mission? Would you believe it may finally be time to "fix" the non-functioning animatronic Yeti figure in the finale scene? This along with some other impressive upgrades are said to be in the works... but the question still remains: when and for how long?

2018 - UP! A Great Bird Adventure - (2/24/18) The Disney Parks Blog have released more details about the new bird show, which will be called, "UP! A Great Bird Adventure" when it opens on April 22. Guests will see, "Senior Wilderness Explorer Russell and his furry friend Dug as they discover species of birds from around the world in their newest adventure in Anandapur village".
In other Animal Kingdom news, Disney has announced that the park will also launch a "dino-tastic" celebration where Donald Duck will take over Dinoland, U.S.A. as part of a new character celebration.
(12/12/17) Disney has announced that they will add a new live action show to Disney's Animal Kingdom in 2018 that will feature the characters, Russell and Dug from UP. Look for the new show to open in the Spring as it replaces the current Flights of Wonder show with a new show that will still focus on bird species in the park's Caravan Theater.
Flights of Wonder will close down for good at the end of December 2017.

2019 - Hakuna Matata Time Dance Party - (9/24/18) Disney's Animal Kingdom will celebrate the 25th Anniversary of The Lion Thing in 2019 with an all new "Hakuna Matata Time Dance Party" festival at Discovery Island starting January 18th.

???? - Indiana Jones Adventure / Land - Rumored - (6/1/18) It has been awhile since we've heard anything about the rumor of Dinosaur at Animal Kingdom being replaced by a next-gen version of the Indiana Jones Adventure ride, but our friends at Disney & More take a look into the latest rumors on this topic, including the rumor that AK and DLP may even share the development costs for this project, that would see a clone also built in Paris in the near-future near their own Indy themed coaster. Meanwhile the news may be more urgent for the Florida resort, as the current Indiana Jones stunt show is rumored to be closing down sometime after Star Wars: Galalxy's Edge opens, which would remove the only Indiana Jones themed area from all of Walt Disney World. So you could imagine that they would want to put him back somewhere else fairly quickly if that happens.
I don't know how accurate this might be, but one possible rumor even blends the two concepts into one attraction, having Indiana Jones encounter a lost world of living Dinosaurs. Hmmmm....
(8/25/17) I don't know much about this latest rumor myself or how legit it is, but I have to admit it does make sense. What is it? With the launch of the giant Avatar themed land in Disney's Animal Kingdom park, there is now a rumored proposal to revamp the park's current Dinoland USA into a new Indiana Jones themed land instead. While some of the land could be scrapped entirely, like the Chester and Hester's DinoRama, the thought is that the existing Dinosaur dark ride could be transformed and upgraded into a state of the art Indiana Jones Adventure dark ride like the ones running in California and Japan. After all, if you were to remove all that dinosaur themeing, the existing attraction is a virtual clone of the original Indiana Jones Adventure ride at Disneyland.
With the company now seeking to add IP themed attractions to Epcot and a major revamp of the Studios park is underway and rumored to cause the eventual removal of that's park's Indiana Jones stunt show, it makes perfect sense to bring Indy to Animal Kingdom and create a second new IP themed land within the park.
Right now Disney has a lot of irons in the fire however, so we'll have to wait for some of these other projects to finish up before we see any kind of movement on this rumor, so be patient.
???? - Zootopia - Rumor/Speculation - (1/31/19) When it was announced that Shanghai Disneyland was adding a Zootopia themed land, you may have been thinking that somehow you had heard that rumor somewhere before. As readers of Screamscape and other theme park news sites, chances are good that you did see something about a Zootopia themed land from Disney… only it was a kind wild rumor a few years back for Disney's Animal Kingdom that never came to be.
Or will it? With the project now moving forward at the Shanghai park, OrlandoWeekly suggests that it may only be a matter of time before a clone of the project comes to life in Orlando, possibly 4 or 5 years after it opens in Shanghai, though by then the project could also appear inside one of the other Walt Disney World parks instead.