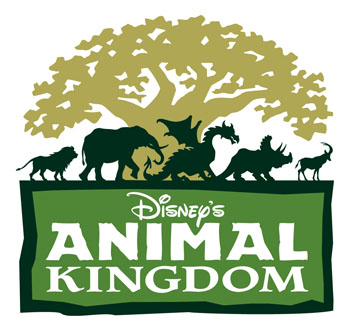 Disney's Animal Kingdom
Walt Disney World

---- THE LATEST BUZZ ----
(9/15/16) New Aerial Avatar Construction Photos (MORE...)
(8/29/16) Animal Kingdom Expected To Shorten Night Hours Further (MORE...)
(8/15/16) Animal Kingdom Closing Jungle Book: Alive with Magic (MORE...)
(7/23/16) Avatar Construction Photos (MORE...)

Ride Rehabs - The following information is not guaranteed to be 100% accurate.
Dinosaur - NOW CLOSED through Oct. 16

General Park News - (8/29/16) While it was mentioned that starting on Sept. 6th the Animal Kingdom theme park would now be closing on 9pm, we've been hearing that once October rolls around the park may begin closing as early as 6 or 7pm each night instead, though darkness will also cover the park earlier as October rolls around and we see the end of Daylight Savings Time.
(8/15/16) I'm told that Animal Kingdom's "Jungle Book: Alive with Magic" night show, the one that was a quickie-replacement for the Rivers of Light night show which was unable to open due to technical difficulties, will close for good after the Sept. 5th performance.
Rivers of Light is said to still not be ready to launch, so after Sept. 5th it looks like the projection show on the Tree of Life may be the only night entertainment option still running. Of course there will be attractions still up and running at night, though the park is shortening it's operating hours from 9am to 11pm to just 9am to 9pm for the immediate future from Sept. 6th going forward.
(5/19/16) Screamscape sources tell us that the Dinosaur attraction (formerly known and better named as Countdown to Extinction) will be closed for a two month long rehab that will last from July 25 through to almost the end of September. This is sure to disappoint guests visiting for the end of the Summer season, but with a little luck, lengthy rehabs like this often see some interesting upgrades added to the attraction, so cross your fingers.
Oh… and am I the only one who just wants to stop using the Dinosaur name already? Maybe I'm in a strange minority here, but I'd love to see the original Countdown to Extinction name put back on the ride, because few people liked (or even remember) the film Dinosaur these days and the old name just went so well with the theme and storyline of the ride. Though I wouldn't be surprised if someone at Imagineering has already been looking into a way to convert it into "The Good Dinosaur" instead.
(5/13/16) A new video construction update that checks on the status of Avatar and Rivers of Light has been posted by Mako Madness this week.



(4/14/16) A video update from Animal Kingdom has been posted by In The Loop this week, checking on the Rivers of Light construction site as the walls are coming down and they notice that about half the seating for Rivers of Light is to be reserved for FastPass+. They also show off a new Preferred Parking area at AK and a look into the Avatar construction site.

(3/22/16) According to the local news a fire broke out in Animal Kingdom inside The Festival of the Lion King show late Monday afternoon around 4:15pm. Flames were not visible, but there was enough smoke that all guests were evacuated from the theater, meanwhile stagehands put out the fire with extinguishers. The cause has yet to be given, and it isn't known if they will be able to have shows on Tuesday or not just yet.
(3/10/16) Interesting move for Disney, but it was reported a few days ago that those giant Turkey Legs that Disney likes to tell to tourists to snack on (personally, and spoken as a carnivore, Ive always thought they were gross) will no longer be sold at their Animal Kingdom theme park. You'll still be able to buy them at the Magic Kingdom, Studios and Epcot... just not at Animal Kingdom any longer. I've no idea why, but I'm hoping this creates an opening for some new fresh snack ideas instead, and not just a re-branding of the Turkey Leg to be sold in the Avatar land as a Banshee Stick or something.
Summer 2016 - Rivers of Light, The Tree of Like Awakens, Kilimanjaro Safaris After Dark, The Jungle Book: Alive with Magic, Tiffins and More! -
(5/29/16) A full length video showing off the new The Jungle Book: Alive With Magic show at Animal Kingdom was posted by Midway Mayhem.



(5/23/16) Two of the new after-dark attractions at Animal Kingdom (Tree of Life, Safaris) are set to open to guests starting on May 27th, and the Jungle Book: Alive with Magic show will open on May 28th. There is still no word on when Rivers of Light will be ready in the future.
(4/27/16) For those waiting for the new Rivers of Light show to open at Disney's Animal Kingdom, I've got a new preview surprise for you. Best of Orlando has posted a new video from the media preview of the show with a unique twist... they shot it with a new 360º Camera. Check it out below and you can scroll around to see the show as if you were there. They've also posted a few extra details about the show on their Blog as well, so check it out.

(4/21/16) While the opening date of Rivers of Light is still a big question, Disney's Animal Kingdom is still ready to go with lots of new after-dark entertainment and special events starting on Memorial Day Weekend.

The Tree of Like Awakens - For example the Tree of Life will "awaken" each night with a special projection and music show that will feature stunning visuals, animal spirits and enchanted fireflies to "reveal stories of wonder as the tree morphs to showcase the magic of nature".
Kilimanjaro Safaris After Dark - A new nighttime version of the Kilimanjaro Safaris will be offered, offering a view of the animals through the fading light of a setting sunset (produced by special lighting effects), and featuring new displays of hyenas and African wild dogs.
The songs of Disney's new film, "The Jungle Book" will come to life on Discovery River during the evening hours in "The Jungle Book: Alive with Magic". This is a "limited-engagement show", so be sure to see it while you can.
Hungry guests can have lunch or dinner at the new Tiffins signature restaurant on Discovery Island starting Memorial Day Weekend. Guests seated in the restaurant's travel-themed dining rooms or on the waterfront patio can sip libations and savor dishes featuring African, Asian and South American flavor.Tiffins also offers waterfront views from both indoor and outdoor seating areas.
Other new live entertainment in the park will include the "Harambe Wildlife Parti", where the "party animals" can come to dance with special entertainers and local street musicians to the rhythms of African music and enjoy exotic foods and beverages in Harambe. Meanwhile in Discovery Island, you will encounter the "Discovery Island Carnivale", a nightly new experience also full of live music, dancing, costumes, stilt-walkers and special exotic food and beverage options. Plus you can revisit all the fun park areas and attractions after dark now, where the twists and turns of Kali River Rapids and Expedition Everest may seem like a new experience when you can see just what is coming up ahead.
Rivers of Light is still in development and they hope to set a new premier date soon for this nighttime spectacular that will celebrate the magic of animals, humans, and the natural world with a blend of performers, floating lanterns and theatrical imagery. "On the natural stage of Discovery River, guests will marvel as a timeless custom comes to life before their eyes in a stirring performance. The ceremony begins with the arrival of a pair of mystical hosts, two complementary forces who come to the river bearing gifts of light. They set out from the shore on elaborate lantern vessels, engaging in a dramatic dance of water and light to summon the animal spirits. With these storytellers as guides, the wonders of "Rivers of Light" unfold, building to a magnificent finale with bursts of light as animal images soar to the heavens– signifying the ancient belief that when animals passed from one world to another they danced in the sky and became beautiful rivers of light."

(4/19/16) Bad news for those waiting for Rivers of Light to open. According to a post on WDW News Today, and the general feeling of several insiders, Rivers of Light may now not be ready until well into Summer at this point... if then...
Disney isn't saying anything yet, and perhaps the rumors are exaggerating the various problems a bit (something that happens all too often) to seem worse than they are, but for the time being if you were holding out hope to see River of Light during an upcoming vacation, I'd put expectation on the backburner for now, just in case.
(4/11/16) I heard this a few days ago and I forgot to post an update about it, but the previews and the opening of River of Light at Animal Kingdom has been postponed, as the show will not be ready for the previously announced April 22nd public premier. The creative team need more time to get the after-dark spectacular show-ready and as of yet, a new date has not been set. I wouldn't expect to see it ready until we get closer to Memorial Day Weekend however, as the latest mention of the delay on the Disney Parks Blog says they hope to share new information about it sometime in mid to late May, so looks like they are giving them at least a month to work out the kinks.
They did share a preview video showing off a new nighttime projection mapping show that will take place on the Tree of Life.

(3/23/16) A new construction update for Rivers of Light has been posted by OrlandoParkNews this week, with a look at the large flower shaped water barges that are now in the water as some kind of new show element.
(3/15/16) The latest look at the Rivers of Light show area, finishing up construction ahead of the grand opening, can be found over at OrlandoParksNews this week, who also throws in some pics of Avatar and a few other park projects as well.
(3/3/16) Disney has now set April 22nd (Earth Day and also the park's 18th anniversary) as the premier date for Animal Kingdom's new Rivers of Light night spectacular. The new nighttime version of the Kilimanjaro Safari will also premier on the same date. According to the Disney Parks Blog, they will host a Live Chat on March 8 at 1:15pm with two of the show's creative team members, Michael Jung and Mark Renfrow, who will discuss what we can expect from the new spectacular.
(2/22/16) Something very interesting was posted to Twitter this week, as the installation of a large group of greenish structures (said to be a series of giant LED screens) was found out in the Kilimanjaro Safari savanah behind a berm of trees. According to the rumor-mill, Disney will use these screens to create an artifical "sunset" effect for the new nighttime safari coming later this year, along with the longer park hours tied to the opening of the Rivers of Light show.


(11/24/15) A new collection of construction photos from around Animal Kingdom were posted by OrlandoParkNews this week, with a look at the progress taking place in Pandora as well as work on the new Tiffins restaurant.
Tiffins you say? Yep... it is a new table service restaurant just announced by Disney a few days ago that is under construction behind the Pizzafari location. Look for Tiffins to open sometime in 2016 with both lunch and dinner menus, serving menu items inspired by many of the same locations around the world that inspired the Animal Kingdom park itself. According to Disney, the name itself comes from the "Indian English" work for a "midday meal or a container used to carry food while traveling."
(5/3/14) "Rivers of Light" is the official name for the new nighttime spectacular coming to Animal Kingdom. The new water based show will feature live music, floating lanterns, water screen and a lot of projected animal majesty, to be located on the Discovery River between Discovery Island and Expedition Everest where we've been seeing them playing with test barges on and off for the last year. No official opening date was announced for Rivers of Light however.

2017 - PANDORA:
THE WORLD OF AVATAR -
(9/15/16) A great set of new aerial photos showing off the construction over the new Avatar themed land at Disney's Animal Kingdom has been posted by BlogMickey. Lots of work left to do, but so much more themeing is now in place, or just going up. Check it out!
(7/23/16) A fun construction update from the Pandora: The World of Avatar construction site has been posted to Blog Mickey, giving us a look at the wild rock and plant growth construction taking place, especially on those "floating mountain" structures.
(4/17/16) A couple of great new images showing off the new Avatar area under construction at Animal Kingdom were posted to Twitter the other day, shot during a helicopter tour of the nearby area.
(3/23/16) BlogMickey has posted some great pictures of Avatar this week, as fake plant-life is now being added to the rocky structures to give it a more natural look, or at least an otherworldly look, including a look at the vines now added to hide the steel beams holding up the floating rocks.
(2/22/16) An assortment of great photos showing off construction of the rockwork of Pandora (aka: Avatar) at Disney's Animal Kingdom has been posted to BlogMickey. Check it out.
(2/15/16) In interesting new permit filed by Disney seems to show off the basic layout of the Na'vi River Journey indoor boat ride. The permit itself is to allow the ride permission to drain the indoor water system, if the need should arise for maintenance, into a nearby storm drain system that would deposit it into a nearby drainage pond. The structure appears to be connected to the land's flight simulator attraction building which is labeled on the image as "Facility $804". Check it out over at Disney & More.
(12/17/15) The latest look at the Avatar construction comes to us this week from OrlandoParkNews, with plenty of photos of all the rock-work, floating and grounded, being worked on to create the jungle world of Pandora. They also got a good look at the new Tiffins restaurant under construction in the park as well.
(11/12/15) A few new pictures of the Na'vi River Journey attraction inside Pandora: The World of AVATAR have been posted to the Disney Parks Blog. The water attraction is described as being family-friendly as guests set out in canoes down a mysterious and sacred river into the bioluminescent rainforest, where they will encounter a Na'vi Shaman who has a musical connection to the forest.
(10/29/15) A new construction update from Animal Kingdom showing off the progress on Avatar's floating mountains and the Rivers of Light construction (on page 2) has been posted to OrlandoParkNews.com.
(10/5/15) Some new photos of Pandora: The World of Avatar have been posted to the Negative-G website, showing off some new views of some very odd looking structures in there, which I can only guess are part of the floating rocks system.
(9/17/15) A new collection of aerial photos showing off the Avatar construction site has been posted to DaMouse.
(9/16/15) OrlandoParkNews has some new photos of the Avatar construction site at Animal Kingdom this week. One of the most interesting things to see is the construction of the framework for the future Floating Mountains. Plus they show off other construction walls up around the park.
(9/1/15) DaMouse has posted an in-depth look at the model shown off at D23 for Pandora - The World of Avatar, which will give you a good idea of how the new land at Animal Kingdom will be laid out.
(8/21/15) It has been a long time coming, but new details were released at the D23 Expo for Pandora: The World of AVATAR... who also confirmed our earlier rumor that this was indeed going to be the name of the new land. The new flight-sim E-Ticket attraction will be called AVATAR Flight of Passage, where you get to experience what it is like to fly with the Banshees of Pandora. The land's second ride, was reconfirmed as a beautiful boat ride, through the bioluminescent forest of Pandora.
James Cameron was on site to talk about the new land and attraction as well, which you can see in the video below. Oh, and Disney park guests will be transported to visit Pandora, thanks to ACE... Alpha Centauri Expeditions.




(7/7/15) A new Animal Kingdom construction update has been posted to OrlandoParkNews this week that looks at all the little projects on-going around the park, as well as taking a good look at the twisted piles of steel being assembled in the sky over at Avatar. We can only assume these are the framework that the flying mountains will be built upon.
(5/12/15) One of our readers sent in a couple of new pictures of the large attraction building under construction inside the Avatar land for the new flight simulator.
(4/29/15) A new construction update from Animal Kingdom, checking out the latest progress on the new Avatar land and huge new ride building can be seen over at DaMouse.
(3/27/15) Some great new aerial photos of Pandora: The World of Avatar have been posted to WDWNT this week, and as you can see, not only has there been a LOT more vertical construction since the last time we saw it, but the structure that is going up for the new flight simulator attraction looks exactly like those leaked plans discovered back in 2012 (see below).
(2/28/15) Disney released a little new concept artwork (see below) and another preview video about the creation of the new Avatar themed land for Animal Kingdom, along with a video of the WDI crew in Glendale showing off what they've been working on to James Cameron, including a brief look at what the illuminated forest and plants may be like and how they could respond to guests as they pass by.

(2/24/15) A reader send in a picture (see below) of the streel framework for an unknown attraction going up on the Avatar construction site at Animal Kingdom. If I had to guess, this looks like it is likely the flight simulator ride.
(2/2/15) Remember that drone-cam footage shot over the Avatar construction site a few weeks ago before it was quickly pulled? The local news caught up with the story and tracked down the pilot on Facebook briefly, who had previously posted a number of videos of footage over the Orlando area's theme parks, including footage of the New Year's Eve fireworks show hovering over the Magic Kingdom at the time. Since then the videos were all pulled and the operator has gone dark. You can view the news report on the action, which also goes into the legal aspect of flying your own drone over private property by clicking here.
(1/17/15) While the drone-cam aerial view footage of Pandora: The World of Avatar was taken down, one of our readers for fortunate enough to get clearance to fly over the park in late December in a Cessna at 2,000 ft and take his own legal pictures of the site and has graciously agreed to share them with Screamscape. (Photo credit: Camden G.)
You can now clearly see the Plus (+) shaped structure that matches up to the leaked blueprints from 2012 (scroll down to see below) as being the site of the new flight simulator attraction. The large concrete pad next door is what was previously said to be the site for a new boat ride attraction that will take guests for a journey into the bioluminescent forest environment of Pandora, where I assume you'll see some examples of the planet's unique animal life-forms along the way. If I had to guess the "pit" area of concrete area may be intended as the water reservoir for the attraction, giving the water in the upper level(s) a place to flow into when the pumps are turned off, without flooding the rest of the lowest level.
(1/16/15) Unfortunately if you missed viewing the Drone-Cam footage of the Avatar construction site, the video has since been removed. In other news, various Hollywood news reports say that the release of Avatar 2 has been pushed back a year to Christmas 2017, with the two follow up films to be released back-to-back in 2018 and 2019. With the Avatar land expected to open in 2017, it could tie-in well with the release of the new film, even if it opens in Summer 2017, this would be the right time for Fox to start pumping out the Avatar 2 trailers and bring the Avatar Hype-Machine to life, using the Avatar land itself as a giant walk-through advertisement for the new movies.
(1/14/15) A stunning new video showing off aerial drone-cam footage of the Avatar construction site was found posted to YouTube this week. While this video really has to be seen to be believed, I also this it is also a very dangerous example of what not to do with a drone-cam... namely flying into and over an active construction site without permission. As you can see from the video, the drone goes in very deep into the construction site, which is surrounded by three very large construction cranes that reach up into the sky to about the same height that the drone appears to be flying at.
Maybe I've seen too many movies, but at one point I was expecting the construction workers below to start pointing up and try to shoot it out of the sky. I'm sure Disney is aware of this drone by now and I wouldn't be surprised if we see more intense security around the site, and eyes scanning the air, from now on.

(1/6/15) PixelsAtTheParks has posted some new pictures from Animal Kingdom that include some new visuals of Avatar steel rising up into place.
(12/16/14) OrlandoParksNews takes us back to Animal Kingdom revealing the first large steel beam to go into Avatar, which has been signed by a few hundred cast members from the look of it, being set into place.
(12/1/14) For the first time we get a peek inside the progress on Pandora: The World of Avatar thanks to new aerial pictures taken by ThemeparX this week. The large visible concrete pad is not the new flight simulator ride however, but rather I think that this might be the location of the flume ride next door that was visible in the leaked plans. However next to this you can see what looks like a series of concrete footers and slightly rounded walls in an almost diamond pattern that matches up perfectly in the shape of the four sided flight simulator ride plans. I'm guesing that the other visible structure going up nearby will be for either a restaurant or more likely, a large enclosed gift shop that will serve as the exit to the new E-Ticket attraction.
(11/19/14) Screamscape sources tell us that the first bit of vertical construction has started on the Avatar work site, where vertical supports for some kind of structure are now going up just behind where the old Pocahontas show theater used to be. Many concrete support footers have also been poured around the site, though much of the overall site is said to still be just in the dirt pushing phase, making it hard to tell what is what.
(5/5/14) Several more pictures of the demolition taking place for Avatar have been posted to ParkJourney this week, as well as a look at some new clearing taking place between Africa and Asia. Anyone know what this is for?
(5/3/14) Sorry folks, Disney has confirmed that Avatar wont be ready to open until 2017. This is what I've been saying for some time now, but I know many readers still can't believe that this could be another 3 years away still.
(4/30/14) A couple of new pictures that may show off the future site of Pandora being cleared out have been added to ParkJourney this week. According to several readers, this is the site of the former Festival of the Lion King show area, soon to be part of Pandora: The World of Avatar.
(2/5/14) I'm not sure how true this one, but we've heard it said that the boat ride going into Pandora: The World of Avatar may be somewhat similar in feel to Pirates of the Caribbean. The fantasy ride through the bio-luminescent world of Pandora may include encounters with animatronic creatures, very cool lighting and projection effects and perhaps a small drop or two along the way to keep things exciting.
(1/13/14) The Disney Parks Blog confirmed what we already knew about… that construction was now officially under way, along with a special groundbreaking photos from the Avatar construction site.
(11/5/13) A new write up about the upcoming Avatar land at Animal Kingdom can be found at CentralFloridaTop5 this week, which features some new details and rumors about the expected after dark entertainment and water show, including thoughts about who may be involved.
They also have posted some rumors that I have heard as well about how the Tree of Life may be preparing to undergo a major retrofit over the next couple of years, where they could end up rebuilding it branch by branch with new more sturdy materials and possibly loaded with light effects to offer a new after dark appearance.
(10/21/13) About Theme Parks is back with a small new report on the Avatar project, after getting a chance to talk with Joe Rohde during a recent event at the Aulani resort in Hawaii, mostly revealing a few more minor details about the land's E-Ticket attraction, the new Banshee flight simulator attraction.
(10/16/13) The latest update to JimHillMedia takes a look at the Avatar land announcement and has a good reason as to why this was shown off at the Tokyo D23 show. The theory is that WDI has been trying to sell OLC on the idea of adding their own Land of Avatar to Tokyo DisneySea. According to the report, there has been some tension between WDI and OLC as of late, as OLC seems to be more resistant to the high budget price estimates WDI has been giving them for new large proposals like the Cars Land one they turned down.

Jim also hits on another good point… with Avatar 2 on the slate for a 2015 release and Avatar 3 looking good for mid to late 2017, Walt Disney World is likely planning on trying to host a series of Avatar fan-weekend events in the park once the new land is ready, similar to the popular Star Wars Weekends that take place over at the Studios.
On a related note, it sounds like we will see Camp Minnie/Mickey close down sometime in 2014… probably once the new Festival of the Lion King theater is getting close to completion and they are ready to move the props and cast over to the new facility for installation.
Finally… we get more Avatar love from Disney this week as well, in the form of a new video presentation from Joe Rohde and James Cameron to talk all about Avatar. This features video footage showing off more of the giant Pandora model created by WDI, lots of fun Avatar footage to show off the kind of look they are going for and even a peek at what looks new POV footage in flight around the world of Pandora projected onto a giant screen. Can you say, "Soarin' Over Pandora"? Plus some prototypes of what the bioluminescent plants of the land may look like. Disney & More goes gives their take on the video as well this week, along with some screen captures of some interesting scenes.

(10/12/13) The Disney Parks Blog surprised everyone this morning with an update with artwork for the Avatar land, now coming to Animal Kingdom in 2017. The details were first leaked at the D23 Expo in Japan this week and now online to everyone. According to the description, guests will encounter awe-inspiring floating mountains, wander through a nighttime jungle of bioluminescent plants that are alive with light and sound and discover what it feels like to fly in the sky riding a Banshee.

When Avatar opens, more changes will also come to the rest of the Animal Kingdom park. They will open a new nighttime spectacular show full of music, floating lanterns, water screens and animal imagery on the Discovery River. Other nighttiume entertainment will be added around the park including live performers and a new nighttime version of the Kilimanjaro Safaris. In other words… Animal Kingdom's hours will finally be increased and the park will likely be open after dark nightly.

(5/1/13) In case anyone is wondering, Disney did apparently confirm during their media event last week that they are still hard at work designing the Avatar land project. Nothing has been cancelled.
(12/10/12) Disney issued a minor update on the status of the Avatar land coming to Animal Kingdom at last week's media events, and even showed off an interesting pictures of Cameron looking over a model with Imagineering. While there wasn't much in the way of details on the model itself, the image on the wall in the background appeared to show some very interesting looking rock spires and arches that could very well serve as the entrance portal into the world of Pandora. Check out the video of the brief talk about Avatar as posted by Attractions Magazine.

(11/9/12) A weird new rumor floated my way, offering up some interesting details about that C-Ticket Boat Ride attraction seen in the leaked Avatar plans. According to our source, this slow family ride is intended to essentially server as a crash course in PANDORA 101, a way to bring all guests up to speed on the world of Avatar, and why humans have traveled across the stars to visit.
Intended as a sort of informational family attraction, the overall tone of the ride's theme may actually have a bit in common with one of the Edutainment rides at Epcot. In short, this of this as a Pandora version of "Living with the Land", showing guests the various plant and animal lifeforms of this new world.

(10/29/12) I wasn't sure if I was going to post these right away, but since other sites have also obtained most of these same pictures, I'll show my hand as well. What you see here is supposed to be early layout plans for the 3D flight simulator ride planned for Avatar: World of Pandora. From studying the plans myself for a few days, which seems to indicate three different floors in the building, I can verify the 3D aspect of the attraction plans, as the lower floorplan, which also shows off a boat ride layout for a C-Ticket attraction, has one room in the center of the four theaters labeled as the room to clean the glasses, complete with a pair of "chutes" up to the next floor, which seem to link up with what looks like pre-show rooms. This same second level piece of artwork, which I have yet to see anywhere else, also shows off the layout of the attraction's themed queue which would be built on top of the indoor portion of the C-Ticket Boat Ride.

What has been bothering me post is the layout of the individual theaters, as they seem to feature a large circular screen, but also two more screens above the main screen that appear to have a gap of some kind in between them. Putting a "hole" in the middle of your view screen seems a bit crazy to me, at least in terms of a normal simulator style ride experience, so this may be something a bit out of the ordinary.
For one possible idea I came across that would perfectly fit into this concept very easily was something shown off at IAAPA 2011 by a company called Simtec called HEXaFLITE. It was their own take on creating a more dynamic version of the Soarin' style flight simulator experience, but kind of flipping everything around, top to bottom. While you would load in the horizontal position, as you do in Soarin', your seats were connected to the floor instead of inverted coaster style. Then at the start of the ride, your entire theater platform would move forward and drop into a vertical dive posture… as if you were going over the edge on a vertical drop coaster, except your seats would roll forward with you to keep you level and upright. Best to see the concept art that Simtec was showing off to really get a firm idea of what I'm talking about. Simtec said that the they could customize the system to have everything from a very mellow and simple (ie: Soarin') range of motion, up to a fully dynamic 6-DOF full range of motion controls.
Now while I have not heard about any official connection between Simtec and Disney regarding this project, the similarities in the ride's overall design style are close enough to lead me to believe that I may be on the right track here by pointing out this Simtec design. I also find if very interesting that Simtec has a rather humble website that doesn't even attempt to flaunt this amazing new ride system concept on the front page, but instead has opted to bury it deep in the back end rather than try to promote it to the world. Could an exclusive use deal with Disney be pending? One has to wonder…
(10/26/12) Pandora: The World of Avatar may still be years away, but who's ready to find out just what kind of major new attractions we can expect to find inside? From what I've heard so far, there are a few different proposals floating around with different offerings and different budget levels to choose from, as the final choice has not yet been made. That said, it does seem as if Disney may have selected their primary E-Ticket attraction for the land, which would some kind of new open simulator style ride using a large circular multi-story screen. While this may sound a bit like Soarin' at first, I'm hearing that this is likely to be a different kind of beast, able to take advantage of the new style digital 3D system Disney used on Star Tours 2, and while it may be about flying around Pandora, I think we'll see a more active and adventurous motion system used here, as travel through the World of Pandora will not involve the same mellow friendly skies we experienced from Disney's Soarin.
Attached to this E-Ticket ride structure, which will apparently feature four different theaters to deal with the capacity problems, will be a second C-Ticket level adventure ride that will feature both indoor and outdoor scenes. I've heard that it may be family friendly boat ride experience (Small World of Pandora?) though I'd also got a hunch that it could be a land based dark ride system as well as it seems the early proposal may feature 6 to 9 passenger vehicles, using 3 rows of seats.
For those hoping for a little more action and adventure, I've also heard that Disney has drawn up some plans for a second E-Ticket ride that could use the same Vekoma MotoBike based coaster system that they are putting to use in Shanghai as a Tron Light Cycle ride. Budget is the primary factor here, as adding the launched coaster to the land would increase the budget by good number of digits. Hope to have more information to share about The World of Avatar soon… so stay tuned.
(9/7/12) Despite the rumor from IGN claiming that the Avatar project may have hit a speed bump, local sources say that the early prep work projects are moving full steam ahead, with deadlines to keep.
(9/5/12) According to a report at IGN, there may be a delay in the start of James Cameron's planned back to back shoot of Avatar 2 and 3. They also claim that this delay could carry over into the Pandora: The World of Avatar land at Animal Kingdom. Of course, it was just a few weeks ago that we heard that the early work for this new land was starting, and with the pressure on from Universal Orlando with attractions like Transformers and a second Harry Potter land on the way, I don't think Disney will be willing to wait.
(8/9/12) Engadget reports that Disney is working with Berlin-based Studio NAND to create a new kind of interactivity between humans and real life plants called Botanicus Interacticus. Through the use of a capacitive sensor, a low level current is piped through the plant so that the system knows exactly where you are touching it resulting in a variety of reactions. Examples of the technology was put on display at the SIGGRAPH show, where the results are displayed as an effect on a mirror image behind the plant.
While no actual practical use was mentioned for the project, this seems like something we would see added to Pandora: The World of Avatar for sure.
(8/6/12) A reader was kind enough to send in a picture they snapped early in the morning just outside Animal Kingdom showing off the fleet of balloons that were lifted over the park the other morning. While you can't make it out in the early morning light, apparently some of the balloons were different colors (Yellow, Red, etc) seemingly to indicate either different height levels, locations, or both. To the view of one source, the red balloons seemed to be higher than the yellow, with one of the red balloons appearing to come up from a location just behind guest relations.
(8/3/12) A couple of interesting things were reported from Animal Kingdom early on Thursday. According to a Screamscape source, CM's arriving early at Animal Kingdom that morning could see height test balloons being flown over the park, reaching an estimated 200 feet in height. (That's about the same height of Tower of Terror for comparison's sake…) The location in the park hasn't been confirmed, but is thought to be in the Camp Minnie / Mickey area.
On a related note, apparently Joe Rohde sent out word to his staff that today was also the first day of on-site construction work for "Pandora – The World of Avatar". So get ready for Avatar mania to begin…
(6/26/12) Disney Imagineering has been spotted testing something very odd at a small airport north of Bakersfield, CA. It can be best described as a heavily modified Ultralight style personal aircraft, heavily themed to appear as a dragon in flight. According to the local news report sent in, the dragon's mouth can open and close, breath a little fire, tail wag and more. Apparently Disney signed a secret deal with the airport to keep quiet about the project, which is being kept inside a rented aircraft hanger at Shatter's Minter Field. Some believe that the flying dragon may be a wild prototype created for possible inclusion in a new Avatar themed show concept for Disney's Animal Kingdom.
(3/14/12) In a perfect bit of timing, Disney CEO Bob Iger reaffirmed at the Disney shareholder meeting that their plans to build an Avatar themed land at Animal Kingdom are still on track to see it open by 2015. So looks like the rumors about possible Avatar setbacks were simply bad rumors.
(3/13/12) I'm not sure where this is coming from, but there is a buzz around the 'net lately claiming that Disney may be re-thinking their plans to add an entire Avatar themed land to the Animal Kingdom. This does not mean that Disney is abandoning their plans to make Avatar themed attractions or lands in general… only that they may have come to the realization that Animal Kingdom may not have been the best place to build it. AK needs help, that is for sure, and there is no denying that a ton of major attractions have been pitched as possibly solutions to expand the park and add a new land to replace "Beastly Kingdom" over the years, but the Avatar land was the only one officially announced and confirmed by Disney so far.
Last I heard through the rumor mill was that the various attraction design pitches had been going well, and the look and feel of the land was really starting to solidify. Perhaps it was this more solid look at what would best represent Avatar as a brand that may have caused some second thoughts about putting it into Animal Kingdom. After all, one thing we did see a lot of in the movie was fighting, death, destruction, guns, mecha-troopers and much more. It doesn't take a genius to know that if the attractions would also feature similar themes, it may fit in better over at the Studios. Anyone know a bit more about what may be going on, one way or the other?
(12/12/11) Stitch Kingdom has posted an interesting article about a new patent Disney has filed for detailing a new kind of attraction, officially titled as 'Amusement Park Ride with Cable-Suspended Vehicles". In a way, it kind of looks like a revamp of the old Konfrontation style ride concept at Universal, with the ability of the cabin to move through a real 3D space, while being able to control the altitude, pitch, roll and yaw of the rider cabin.The concept goes even further, suggesting that guests could be able control certain aspects of the ride's movement, that could change the storyline or thrill level of the ride experience.
So just what ride may this really be for? There is some speculation that this could possibly be put to the test as an AVATAR based attraction, though given the timeline, I do have to wonder if it may have been dreamed up for something for the Shanghai park first.
(10/19/11) The latest news from the official Disney Park Blog shows off James Cameron touring Animal Kingdom with Tom Staggs (Chairman of Walt Disney Parks & Resorts) and Joe Rohde (Disney Imagineer) to explore the park and get a feel of how the world of AVATAR will take shape in the park in the near future.
(9/22/11) The buzz over Disney building a whole land themed to Avatar is still rocking the industry right now, and from what I've heard, the deal itself is so fresh, the ink on the contracts is probably still wet. So at this point, it's far too early to even think about just what kind of rides and attractions will be coming into the land for sure. After all, this is the ultimate Blue Sky phase, as Disney Imagineering has been tasked with creating a themed environment to represent an entire planet in the middle of Animal Kingdom.
That said, the budget is going to be huge… and while nothing is off the table at this point, I'm hearing that the estimated budget limit to create the world of Pandora is sitting around the $500 million mark. It's hard to imagine any kind of limits with that much money at your disposal, which is a fantastic place to begin.
(9/21/11) Shocking announcement from Disney today… and probably the big announcement that everyone had been hoping they would drop at the D23 Expo back in August. Disney has signed a deal with Fox and James Cameron's Lightstorm Entertainment to develop attractions and experiences based on the Avatar film series. Yes, there are two more films set in the Avatar universe on the way which promise new characters, new stories and new locations in the Avatar universe to explore.
The first project out the gate will be an entire Avatar themed land coming to Disney's Animal Kingdom park in Walt Disney World. While they were not ready to say just when it will be ready to open, they did confirm that construction was expected to begin by 2013, so we're probably looking at a 2015 opening date at the earliest.
According to the press release, "We believe Disney's Animal Kingdom is a great fit for this project because it was created to give guests the opportunity to experience the worlds of animals and nature – real and mythical – in new ways. Disney's Animal Kingdom also celebrates adventure, living in harmony with nature and environmental stewardship – themes that are deeply rooted in the story of AVATAR."
As a long time fan of James Cameron's films myself, I have to admit to geeking out at this announcement in a big way. And it's a nice bit of justifications for Cameron to find himself in good company alongside George Lucas, Steven Spielberg and Jim Henson by having a Disney theme park attraction themed to his creative vision. And please note that this will only be the first Avatar themed lands to come to Disney's theme parks. "Future locations for additional AVATAR-themed lands will be determined with our international theme park partners at a later date."
As for the location… well this certainly will finally give Animal Kingdom that huge long overdue shot in the arm people have been begging for, and perhaps finally find a way to make people forget about the long lost Beastly Kingdom concept in favor of the world of Pandora.