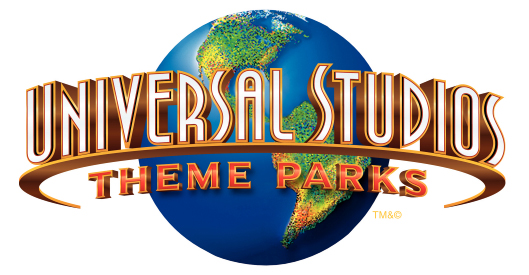 Islands of Adventure
Orlando, FL
NBC Universal / Comcast

---- THE LATEST BUZZ ----
(3/13/19) Official Hagrid's Magical Creatures Motorbike Adventure Details (MORE...)
(3/9/19) Announcement Date Set for Hagrid's Magical Creatures Attraction Details (MORE...)
(3/1/19) Dark Arts at Hogwarts Castle and Bridge Demolition
(2/27/19) Hagrid's Magical Creatures Motorbike Adventure Testing (MORE...)
Ride Rehabs - The following information is not guaranteed to be 100% accurate.
Popeye & Bluto's Bilge-Rat Bages - Feb. 25 through Mar. 15
Wizarding World of Harry Potter - DIAGON ALLEY Review!
Screamscape Previews Diagon Alley!! We've Got All The Details!
Screamscape Review Part II: Harry Potter and the Escape from Gringotts
Screamscape Review Part III: The Hogwarts Express!
Other Features & Reviews
Skull Island: Reign of Kong (2016)
Volcano Bay (2017)
Christmas in the Wizarding World of Harry Potter (2017)
General Park News - (3/1/19) A reader sent in some new pictures from Islands of Adventure today showing that the shortcut bridge that goes from The Lost Continent to Jurassic Park has now been removed, leaving only the supports in the water for the time being.

(12/13/18) I'm a bit mystified by this one, but according to the Orlando Sentinel a family has filed a lawsuit against Universal Orlando after a "Jose Calderon Arana" collapse and died shortly after riding Skull Island: Reign of Kong on Dec. 10, 2016. They lawsuit claims that Universal should have known the ride had "the potential for a cardiovascular incident" and complains that the warning sign out front wasn't also posted clearly in Spanish.
Of course, if you have ridden Skull Island: Reign of Kong you'll know that the experience is almost an entirely simulated one, and while the ride vehicle can slowly travel the course it hardly reaches the speeds of a roller coaster, instead it just rocks back and forth to simulate more dynamic motion sensations in sync with projection screens.
While technically people have died after riding just about any kind of attraction, this doesn't mean the attraction or park is at fault, but rather seems to indicate that the person in question was a ticking time bomb, where even a violent sneeze could have brought on a medical emergency. It is also interesting to note that at the time of death, the medical examiner's office also did not conduct any kind of autopsy, and while the lawsuit says he died after taking a ride on Kong, we are not told exactly how much time had passed.

(11/21/18) Universal Orlando kicked off their winter holiday / Christmas festivities on Nov. 17th and if you follow Screamscape on social media, you already saw we were there for the sneak preview and posted all the details. If you missed it, here is the rundown.
Grinchmas has returned, but with an all new show set this year and some changes to the mean green one himself. The Grinch still has the mannerisms we all love from before, but his look and costume have changed a bit to look more reflective of the original animation special style rather than the live action movie, complete with a more "pear" shaped body style.
Christmas at the Wizarding World of Harry Potter is back with the amazing projection show on Hogwarts Castle over at Islands of Adventure. Of course, it "tis the season" for Hot Butterbeer once again as well, which is always such a yummy warm treat that has a unique taste from the regular cool and frozen Butterbeer beverages. You also get new holiday entertainment and even holiday songs from the Frog Choir.
If you make the jump over to Universal Studios Florida and into Diagon Alley you'll also enjoy the holiday festivities from that section of the Wizarding World, including new holiday songs from Celestina Warbeck.
While you are at the Studios side of the resort you can only enjoy Universal's Holiday Parade featuring Macy's which returns once again to delight the crowds, mixing traditional christmas decor and stylings along with Macy's balloons, with floats passing by themed to some of your favorite animated characters like Shrek, Despicable Me, Madagascar and more.
We've got some pictures from this year's event, including some pictures of the incredible holiday food and desserts Universal had laid out for us to sample, but we had to tap out… there was just too must to try it all, but everything we had was very good.
I'm also including links to our coverage from last year as well you might enjoy at USF and IOA.


(8/25/18) It's back to school season and Hogwarts is getting in on the action as well as Universal Orlando celebrates "Back To Hogwarts" with special event days this September.


(8/21/18) Earlier this summer we saw new pre-packed hard Butterbeer ice cream be introduced at Universal Studios Hollywood. At the time I asked about availability at other parks and was told that the same ice cream was being sold in Japan, but there was no plan to sell it in Orlando at the time. Jump ahead to August and now I've heard that guests are now able to buy the same pre-packed Butterbeer flavored hard ice cream in the Three Broomsticks. No word yet on what they are selling at Florean Fortescue's in Diagon Alley, which was previously the home to the original soft-serve Butterbeer ice-cream (but never Hard Pack). If you stop by Diagon Alley, I'd be curious to know what they are selling now.

(8/18/18) Universal Orlando has confirmed that the Eighth Voyage of Sindbad stunt show at Islands of Adventure will come to an end, with the last performance to take place on Sept. 15th. The long running show first opened along with the rest of the park back in 1999 as part of The Lost Continent land. These days the Sindbad show and nearby Poseidon's Fury and popular Mythos restaurant are all that is left of the original themed land, where the remainder was all transformed into The Wizarding World of Harry Potter.
So far no new replacement show has been announced, but it does make me wonder if Universal could be considering a future remodel of The Lost Continent, as the land taken up by the show venue and Poseidon's Fury could definitely be used to create a couple of epic new attractions while still leaving Mythos intact. Just a thought... though this also marks the removal of the last 'stunt' show from Universal Orlando, as the old Wild Wild Wild West show was closed years ago, and Terminator 2: 3D closed last year. Since then there have been rumors of creating a new stunt show concept... possibly even one based on the Jason Borne character, but I'm not sure that would fit in here, so close to The Wizarding World.

(7/16/18) Since the announcement confirming that Butterbeer flavored hard-packed ice cream was launched in the Wizarding World of Harry Potter in Universal's Hollywood park, some have wondered if the new hard-packed ice-cream would be dropping into the Orlando parks anytime soon, in particular to Islands of Adventure since the soft-serve is only in Diagon Alley.
Going to the source, Universal Studios Hollywood tells me that for now, to their knowledge, Orlando will keep selling the soft-serve version only. They did note that the new hard-packed Butterbeer ice-cream is now said to be on sale at Universal Studios Japan as well as the Hollywood park.
(7/12/18) According to this article, if you visit Islands of Adventure keep on the look-out for three special limited-time Jurassic World treats that will be sold through to the end of the month. There are Dinosaur Track cookies sold at Pizza Predattoria, as well as a round Jurassic World logo cookie. Lastly there is a Raptor Egg desert that has a white chocolate egg (complete with claw breaking out) on top of a small chocolate cake which you can grab at Burger Digs and Thunder Falls Terrace.

(6/12/18) A new star has arrived at the popular Raptor Encounter attraction at Islands of Adventure. Blue, the Velociraptor you have seen in the Jurassic World films has arrived in Florida and you are invited to get up close and personal with her.

2018 - The Nighttime Lights at Hogwarts Castle - Confirmed - (1/31/18) If you want to see a video of the new Nighttime Lights at Hogwarts Castle projection show, you can see the official premier shot by Universal and posted to Twitter below.




(1/11/18) Universal Orlando has announced that "The Nighttime Lights at Hogwarts Castle" projection mapping show is coming to Islands of Adventure starting on January 31st and performing on select nights throughout the year. The show will feature the transformation of Hogwarts Castle to showcase each of the four different houses of Hogwarts School of Witchcraft and Wizardry: Gryffindor, Hufflepuff, Ravenclaw and Slytherin.
Much like the amazing "The Magic of Christmas at Hogwarts Castle" projection mapping show that just premiered in Orlando on November (check out our video here) you will be amazed to see the gigantic Hogwarts Castle come to life after dark as projections of the iconic and spirits of the four houses radiate forth from the castle in front of your eyes. While this will be the first time the show is presented in Orlando, it did premier last year at the Hollywood park.
One other note… those attending "A Celebration of Harry Potter 2018" special event at Universal Orlando can preview the new show on the evening of Jan. 27th and Jan. 28th., and if you purchased a special A Celebration of Harry Potter vacation package, you will get an exclusive preview of the show on Friday, Jan. 26th.
Beyond that, the current schedule for the show over the first few weeks will feature performances from Jan. 31 to Feb. 5, and then Feb. 7th to Feb. 12th with more dates to be announced later.
2019 - Hagrid's Magical Creatures Motorbike Adventure - (3/13/19) Universal Orlando has finally revealed more details about Hagrid's Magical Creatures Motorbike Adventure, calling it the "most highly themed, immersive coaster yet".
"Hagrid's Magical Creatures Motorbike Adventure will combine a new level of storytelling and innovative coaster technology with rich environments and sets – including an actual forest with more than 1,200 live trees. It will also give guests the unique opportunity to join Hagrid – one of the most beloved characters in the Harry Potter films – on a journey to one of the most mysterious places in the wizarding world – the Forbidden Forest. With Hagrid as their guide, guests will fly deep into the Forbidden Forest and brave the mysteries and thrills beyond the grounds of Hogwarts castle on a groundbreaking coaster experience unlike any other."
The minimum height to ride the new coaster is 48 inches, so smaller guests who are just a bit too small to tackle the Incredible Hulk will be in luck here. Riders will climb aboard magical motorcycles, riding on either the bike itself or in the sidecar, and race through the Forbidden Forest at speeds up to 50mph, moving both forwards and backwards at times, and encounter some of the Wizarding World's rarest creatures, including: a Centaur, Cornish Pixies, Fluffy the three-headed dog, and a special new creature that has never been seen in the film series. Plus you'll have an encounter with the Devil's Snare along the way.


(3/9/19) Grab your mug of Butterbeer, because Universal Orlando has confirmed that the details all about Hagrid's Magical Creatures Motorbike Adventure will finally be revealed on March 12. I can't wait to hear more! Look for the announcement to take place live at UniversalOrlando.com at 8:30am.


(2/27/19) Midway Mayhem nabbed some incredible video footage this week when he caught the new Hagrid's Magical Creatures Motorbike Adventure coaster making test runs after-hours. He caught the train making several test runs over and over, catching a peek at the trains as they run up to the top of that tall spike section before rolling backwards. After the digital correction and light enhancement of still franks, they managed to get a good look at the train's motorcycle themed cars. Later on they also caught it making test runs through a different section of track as well, so keep watching.


(2/21/19) Universal Orlando has finally announced the name and opening date of the new adventure ride inside The Wizarding World of Harry Potter. The new coaster will be called "Hagrid's Magical Creatures Motorbike Adventure" and is now set to open on June 13th, 2019. This will be "the most highly-themed coaster yet. For the first time ever, guests will fly with Hagrid on a thrilling roller coaster ride that plunges into the path of some of the wizarding world's rarest magical creatures." Check out the new piece of concept art with the official name and stay tuned… Universal promises to reveal more about this amazing new ride in March.

(2/12/19) Orlando ParkStop has posted an interesting piece of concept artwork that they were sent that appears to show off what the new Potter themed coaster will look like when it opens later this year once all the extensive theming is complete.

(2/1/19) OrlandoParkStop has posted an extensive, element by element breakdown of the new Wizarding World of Harry Potter coaster opening in 2019, loaded with construction picturres from the site where the various buildings are reaching the point where the outer themeing is being finished and the fine details added.

(12/17/18) A new aerial photos of the new Potter coaster posted to Twitter this weekend shows a train on the tracks, with the cars wrapped tightly in white plastic. While you can't see the details, the trains are seven cars long, and if the Motocycle theme is true, and the shape does look a bit abnormal, then the cars will seat two across, so only 14 riders per train, compared to the 32 riders that fit in a Hulk coaster train, or the 24 that fit in the Gringotts trains.


(11/20/18) Our friends at Attractions Magazine have posted a great collection of construction photos showing off the new Harry Potter 2019 coaster project as more and more themeing is added to flush out this highly themed high speed adventure through The Wizarding World. Some of the latest additions include the first bits of landscaping being added to the site, including large sections where trees are now in place throughout the ride area.
While Universal has only said the new ride is coming in 2019, the early word is that this is looking to possibly be an early to mid-summer opening at this point. Of course a lot of that will rely on how fast the rest of the installation goes, as well as how fast testing, programming and troubleshooting the various bugs goes. They would obviously like to avoid going through another "Gringotts" situation, where they were struggling to operate such a complex ride system that while functional, just had not had the time to be fully fine tuned before opening to the public. As such, extra time is said to be allocated to this end if needed.

(10/12/18) Some great aerial video footage shot from a helicopter flying over the the site of the new Harry Potter themed coaster under construction at Islands of Adventure can be found posted to the Attractions Magazine website.

(9/9/18) A great new shot of the coaster project going up inside the Wizarding World was posted to Twitter by bioreconstruct and shows off the themed building structure now in place to enclose the brake run area as well as the hole in the side of the building where a section of track will leap-up and through the same building at one point in the middle of the ride.


(8/14/18) In a new aerial photo of the Wizarding World coaster construction site you can see how the turn out of the station is now in the process of being enclosed to install another show scene before riders are sent outside and down to the first launch track segment.

(7/28/18) A bunch of new aerial shots of the new coaster going up in the Wizarding World of Harry Potter were posted to Twitter yesterday. I've picked a few to share showing off the progress on the drop-track structure installation and various other areas of the site. It's worth mentioning that it appears that the vast majority of the coaster track appears to now have been installed, as new walls are also going up outside the castle structure, which make it look like they plant expand the building a bit where the coaster will first venture into the outdoor portion of the ride for something. This could possibly be to accommodate some kind of show-scenes. I'm also noticing various new footers being created alongside sections of the track, especially where it passes by the pathway near the Hogwarts Express, which I can only guess will hold up some kind of structure designed to go over or cover the tracks as you approach the show scene inside the small round building. There is also a significant sized structure being built up over the final brake-run to the coaster, where you can also see that one section of the ride will jump up and over the brake run, likely passing through a section of the same building structure.
With some of the expected opportunities now behind us, I do have to wonder just when Universal will make their big announcement and release all the final details about this amazing new and very large attraction. While you might think that it can't be too much longer, the park is ramping up their attention to promote Halloween Horror Nights as well, so the Potter announcement may just have to wait a little longer. After all, the new Fantastic Beasts: The Crimes of Grindelwald film hits theaters here on Nov. 16th, and with a rumored theme that may include many such "Fantastic Beasts" in the attraction, this may be the release window Universal is waiting for.






(7/27/28) As you can see in a new picture posted to Twitter from @Bioreconstruct, some of the castle facade on the former Dragons Challenge building has been removed as they install the new attraction.


(7/2/18) A few new aerial photos of the new coaster under construction inside The Wizarding World of Harry Potter have been posted to Twitter by Bioreconstruct. Check them out below and look for new track installed into the upper level of the mystery "drop" building, track installed leaving the same building, new high-banked curves installed around the spike track and looks like the building is going up around that tight circular section of track near the Hogwarts Express station.




(6/17/18) Time for a new update on the new Harry Potter coaster under construction, thanks to new aerial photos posted on Twitter by "bioreconstruct" that you can see embedded below this article.
You'll want to zoom in and look at all the progress taking place throughout the site, and in particular a couple of interesting structures going up. Based on my previous drawings and explanation, you can see the track leaving the station and venturing out along the perimeter of the site along what would have been the old Dueling Dragons entrance pathway, moving past that to enter into a extremely tight turn just north of the Hogwarts Express station. This section stands out a bit more because in addition to regular coaster footers holding the track up, they have even poured a large circular concrete foundation slab which means something larger is going to be here... likely a small round building, or perhaps a large animatronic creature. Some have speculated that it could be Hagrid's Hut, but technically that already exists over in the middle of the Flight of the Hippogriff coaster and that they would want to avoid duplication. Either way there should be some kind of thematic element that takes place here.
The other area I want to point out again in the large steel building structure rising on the opposite side of the Hogwarts Express station. As I pointed out before, this is where you end up after flying up the vertical spike and end up falling backwards... eventually spiraling up inside this structure where "something" magical transpires that results in the coaster train being launched forward again out of lower floor of this structure into the finale portion of the ride's layout. I've zoomed in and blown up a portion of one of the aerial photos (See my thumbnails above) where you can now get a much clearer look at what will take place, track-wise, inside the building structure, based on how the steel is being laid out.
Once you roll backwards into the structure, you can now see how the track will enter a "Y" split, dividing the building into having a separate track for the left and right sides. This is likely because you will be inside this building for longer than you expect, likely for some kind of major thematic scene to transpire, but also to allow for the ride-hardware to reset for the next train coming which will use the mirror-image side of the building. As I pointed out before, you can now see how the coaster will launch out of the structure at the ground level below, which means that the trains must somehow get from the top to the bottom... as well as merging the two sides back into a single track once again.
For this I would look to the large empty pit just behind the "Y" split where they have yet to install any kind of building or ride hardware at all. While I don't know exactly how things are going to go-down in there, one thing is certain... the trains will be dropped down to the lower level here. It could be a section of "freefall" track, much like what was used on "13" in Alton Towers or "Verbolten" at Busch Gardens Williamsburg, or this could simply be some kind of quiet elevator system that quietly moves you while you are wowed by a scene taking place all around you, much like what happens when you switch floors on Transformers. If it were me though... I'd not want to miss the opportunity to install that freefall drop track effect as it is something no one has seen in Orlando yet.
The interesting thing is that we are expecting this ride to open in just under a year and Universal Orlando has still not made an official full announcement about it as of yet. I'd expect that to change by the end of the month however, as I'm sure they are just waiting for Toy Story Land to open across town to drop their next big Harry Potter announcement right on top of it. Tick tock... wont be long now.




(4/17/18) Some amazing new aerial photos of the new 2019 coaster under construction in the former Dragons Challenge location were posted to Twitter by @bioreconstruct. I'm going to embed a few of the really good ones below, which you can view entirely as they were posted. But I'm also going to 'borrow" these for my own purpose, and I hope @bioreconstruct doesn't mind, but I'm going to use my own expertise to scribble over the top of these same images, drawing in where I see the track going and what may be taking place based on where the footers and first supposed have appeared.
For example, fitting in with the rumors I've heard, the ride will still load/unload inside the old Dragon's Challenge station, but the opening where it used to exit onto the lift hills will be closed up and instead the trains will depart the building into the outside where the former Red side used to enter and unload. The tracks appears to depart this side of the building and wind alongside the building, going downward into a possible trench like area before moving along the permiter of the site towards the Hogwarts Express station area.
Highlighted in the photos is a new large tower structure now in place that has track-mounts on it, which appears to be a near-vertical spike track, which also matches with a rumor I've heard that the trains will use just such an element to switch from moving forward into a quick high-speed backwards section of the ride as they slide-backwards down the spike presumably through a track-switch into a new area of the ride.
I can also make out what I believe will be a brake-run area just before the track turns and re-enters the building in the same manor that the former Blue side did. Before hitting the brakes however, it appears to fly up and through some high-speed heavily banked turns as it flies around the backside of the Spike. Take a look at my own hastily made sketch-work over the photos to see my thoughts on the layout for yourselves.




(4/4/18) A fun video update from the site of the new coaster at Islands of Adventure has been posted by Midway Mayhem. Jump ahead to the 1:35 point to begin the look inside The Wizarding World where the cranes are mighty busy over the construction site. Eventually he gets a look inside the site and discovers a ton of low-level supports have been added to the various footers on-site.
As I mentioned back in July of last year, I'm still saying that this will be an Intamin made Motocoaster, bike and sidecar, themed as Hagrid's bike. As I also mentioned, this will be a mostly low to the ground, terrain style coaster as you journey through the Forbidden Forest and encounter who-knows-what along the way.

(2/18/18) A nice aerial photos of the former Dragons Challenge site now shows a bunch of new activity has been taking place over the winter, including the creation of the box structures to pour new footers for that rumored coaster I told you all about. They seem to lead in a nice line from the former exit tunnel of Fire Dragon and heading towards that giant construction crane now sitting about there the old lift hill used to be, along with a second batch to the left.
Going along with out previous rumor, I was told that the old Dueling Dragons station building would remain intact, and that the to loading stations would be put to use for the new coaster, sealing up the old approach to the lift hill in the middle, and instead enter and exit through the old Fire and Ice dragon unload portals. If my early source was right, the current set of footers next to the station is for the start of the ride.

(10/14/17) A reader sent in an awesome photo of the Dragon's demolition site where it looks like the vertical loop of the old Ice Dragon is still standing, but you can see how much of the rest of the ride has been cleared and wiped off the map. In case anyone is wondering, Screamscape sources have confirmed to us that the castle themed queue and station building will remain and be re-purposed for the new launched coaster attraction through the Forbidden Forest.
(10/12/17) A reader sent in a very sad photo of the old Fire Dragon coaster where it looks like they are just about done removing the last of the former Dueling Dragons coaster. So sad... lets hope what is coming will be worth it because it is going to have to blow me away twice to make up for the loss of the two dragons.
(9/30/17) A collection of photos showing off the removal of Dragons Challenge / Dueling Dragons at Islands of Adventure can be found on Facebook, embedded below. It just makes me so sad to see this, as there has never been another set of dueling B&M Inverted coasters built anywhere else on the planet, and Orlando's coaster count has dropped by 2.

(9/14/17) So sad to see, but demolition has begun on taking down the closed Dragon Challenge / Dueling Dragon coasters. You can see the first sections of track removed in the video below from Midway Mayhem.

(8/29/17) Dueling Dragons / Dragon Challenge fans... you've only got a few more days left to get your last rides in on two of the world's most unique B&M Inverted Coasters. A new photo update from OrlandoParkNews shows off Islands of Adventure including a look around the current Dragon's entrance area and just inside where some early survey markers can around be found in the ground and ribbons on some of the trees.
(8/3/17) New construction permits filed by Universal for a "Project 942" have been spotted, leading many to believe these could be for the planned new Harry Potter themed attraction that will take the place of the Dragons Challenge coasters in 2019. The permits filed thus far are for the demolition of some existing structures and setting up on-site construction office trailers.
(7/25/17) Don't say that I didn't warn you, but Universal Orlando confirmed yesterday afternoon that the two Dragon Challenge coasters (B&M Inverted, formerly known as Dueling Dragons) will close forever at the end of September 4th. Just a little over a month away, and I'm really sad about this, because I was kind of hoping they would leave it open at least long enough to start Halloween Horror Nights so I could get back down there for one last ride, but unfortunately it isn't meant to be.
Confirming the rest of the rumors that Screamscape has been reporting, Universal also confirmed that they are closing it to make way for an "all-new thrill ride will take you deeper into J.K. Rowling's Wizarding World, where you will encounter some of your favorite characters and creatures. It'll be unlike anything we've ever done before and it will be fun for the entire family."
"The new attraction will be one of the most highly-themed coaster experiences we've created. It will combine a new level of storytelling with an action-packed adventure…and a few surprises along the way."
"This ride is going to redefine the category and transport you to thrilling places, drawing you into even more exciting adventures within the wizarding world. It's going to be the perfect addition to Hogsmeade."
So RIP Dueling Dragons / Dragon Challege... you will be missed by many as not just one, but two of the best and unique inverted coasters ever built, combined into one world class coaster experience that has never been matched anywhere else.
Universal also confirmed that the new attraction will be ready by 2019.

(7/14/17) Curious to see just what the new Forbidden Forest roller coaster cars may look like? Intamin has built one like it before at Dreamworld in Australia called the Mick Doohan's Motocoaster. The interesting thing isn't the front of the train where all the seats look like motorcycles, but instead take a good look at what the cars for the last two rows look like in this photo here, where it features motorcycles with sidecars.
(7/13/17) After hearing rumors about how the ride system used for Arthur at Europa Park was intended for the next Harry Potter themed attraction for the past 18 months, imagine my surprise as I am now learning that Universal Creative has decided to switch gears entirely for the Forbidden Forest ride hardware. Note that I'm still hearing that Universal love the Mack creation and still want to use it… just for something else they have in mind down the line.
So what will the Forbidden Forest ride be like now? If the new information sent to Screamscape is true, Disney isn't going to like this news one little bit, because Universal is said to be designing a custom motocycle themed launched coaster attraction concept. I'm told they are working with Intamin to create this, and the bike would be themed to look just like the one Hagrid rides, complete with a sidecar, which would offer you a unique way to experience the ride in two different seating positions.
From the little I know so far about it, it sounds like it will continue to use the Forbidden Forest theme and feature stops for show scenes to play out (much like Gringotts) where you would have encounters with various creatures. I'm also hearing that it will feature forward and backwards track sections as well, which should prove to be a fun new feature.
For now I'm trying to dig up a bit more detailed information, but the warning that Dragons Challenge is set to close later this year is still holding true. No one seems to know when it will close for sure, but I could see Universal attempting to tie the event to the announcement of the dates for the 2018 "A Celebration of Harry Potter" event. Typically I think the dates and rundown for this event is released in the fall (in time for the ride to close) and the event taking place usually in January I believe, which would be a great time and place to announce the new attraction. Just spitballing here though… no firm information on any of that just yet.
(7/9/17) While Universal has yet to even hit that the time of the Dragon Challege may soon be at an end, Screamscape sources tell us that we could see the unique dueling B&M Inverted coasters close down forever as early as this fall to make way for an all new Harry Potter themed attraction that will take over the space in 2019.
So what will this new attraction be? Based on information I've been gathering for some time now the popular rumor leaked was we should expect a new family coaster / dark ride attraction concept themed to the "Forbidden Forest". While I don't know much more about the theme than that at this point, the really interesting thing will be what ride system Universal is rumored to have chosen to use. If all the rumors hold true, Universal may be working with Mack Rides to adapt their "Inverted Powered Coaster" ride system for this new attraction.
If you are wondering, based on the name alone, yes… this is a powered coaster attraction, something we don't see too much of here in the US, where the ride's inverted coaster trains are entirely under power for the ride experience, but that same power system that controls the speed of the train (and can even stop and start it to allow for scenes to play out) also controls the unique ability to rotate each car individually to point the riders at whatever they should be looking at at any given time, much like how the cars on Spider-Man and Transformers rotate as they travel so you can view the action of each scene unfold. Another interesting feature of this ride system is that it can combine bother indoor and outdoor track sections with no issues, and since it is powered, the cars also offer a complete on-board audio system option as well lighting and even limited 4D style effects.
Mack Rides created this unique ride system to build their very own highly dark ride themed to the Arthur and the Invisibles animated film series, also known internationally as Arthur and the Minimoys. It is safe to say that nothing quite like this ride system exists anywhere in the Orlando theme park market, so it would stand out as being a very unique offering if the rumors hold true.
To date, I believe the ride system has only been used twice… for the original Arthur ride system built in Europa Park that opened in Summer 2014 which is showcased well in a video below from Mack Rides, and then a second attraction just opened last month in new MotionGate Dubai called the Dragon Gliders, themed to the DreamWorks "How To Train Your Dragon" film series. A good POV video of this new ride that features extensive use of projection screens mixed with real scenery in an all indoor setting can be seen below that. Between both of these videos, you can get a good idea of exactly what kind of attraction Universal could create to bring the The Forbidden Forest of the Harry Potter universe to life.
One thought I had though… since the Dragon Challenge (formerly Dueling Dragons) already features one of the longest indoor and highly themed queues ever built along with station areas built to handle inverted coaster systems, I do have to wonder if Universal could opt to re-purpose some of this existing infrastructure and make it part of the new attraction experience as well. Just a thought as the Mack Rides system uses a moving walkway under the trains in the unload/loading areas to keep capacity numbers high and the trains in motion at all times, and the very long existing areas already in place for the Dragons ride would suit this purpose very well also.
As for the Forbidden Forest itself... while this will be a family friendly ride system, the experience itself is sure to test your courage as the forest was always said to be strictly off limits to the students of Hogwarts except for the rare supervised class field trip, as it serves as the home to many a creepy and dangerous creature from the Wizarding World. Perhaps the most well known (and creepy) resident of the Forbidden Forest is Aragog the Acromantula, who for all intents looks like a giant demented killer tarantula about the size of a monster-truck. Lets not forget about Aragog's thousands of children... which is why I think you're going to be happy that this is an inverted coaster experience where your legs are high above the ground. Other residents of the Forbidden Forest include Unicorns, Centars, Werewolves, Hippogriffs, assorted normal common animals... oh... and one enchanted flying Ford Anglia. For those wondering, guests of Universal Orlando already pass briefly through the Forbidden Forest while riding the Hogwarts Express where a few creatures as spotted along the way.


(11/9/16) Following the Screamscape rumor that the Dragon Challenge coaster may be removed to build a new Harry Potter themed attraction, OrlandoWeekly has posted their own update claiming that it just might be something themed to the new Fantastic Beasts film series set to kick off later this month. While I'm sure a Fantastic Beasts attraction is something that WB and Universal are looking into, the rumored new Potter attraction I'm hearing they could possibly build is definitely themed to something else... another slice of the Potter universe that we have not seen in theme park form before. Of course at this point there are just too many pieces on the table to spill all the beans just yet, so stay tuned.
(10/31/16) Remember back when we first learned that Hulk was going to be torn down and rebuilt, we learned soon after that once Hulk was done there was a good chance that the two Dueling Dragons / Dragon Challenge inverted coasters would likely be next. Welll..... about that... according to the latest rumors... that may no longer be the case.
Like Hulk, it seems Universal has determined that the world famous dueling inverted coasters will soon reach the end of their projected lifespan. Unlike Hulk however, it seems that they may have changed their mind about just what to do about it. Several courses of action were apparently considered beyond just rebuilding exact copies of the Fire and Ice dragon layouts... including the idea of altering the new layout to be merged into one seriously extended length coaster, as well as scrapping the entire ride concept in order to reuse the large footprint it sits on to build other new concept attractions going forward.
While I am hoping to god that my sources are wrong on this one, the story being leaked says that before too long Universal Orlando may simply opt for the later option, and retire the Dragons forever and build another unknown new Harry Potter themed attraction instead. In short, I would find that option to be devastating, as the old Dueling Dragons coasters have a very special place not only in my heart, but I also believe them to be world famous icons of Islands of Adventure itself, just as much as Incredible Hulk and the park's iconic lighthouse out front. Removing the Dragons would be such a shame... as it would drop the number of major coasters in the park from 3 down to just 1.
So with that in mind, as you visit the park going forward, do take the time to get plenty of rides in on the old Fire and Ice dragons, and maybe drop by guest services to fill out a comment card about just how much you also enjoy them if you too would like to see them remain in the park's lineup. Plus there is plenty of room to add a new attraction to the Potter lineup right where Poseidon's Fury is sitting, or even where the Eighth Voyage of Sinbad show arena is instead.

2019 - Dark Arts at Hogwarts Castle - (3/1/19) Universal Orlando and Universal Studios Hollywood will offer an entirely new dimension of sorcery at The Wizarding World of Harry Potter in 2019 with the introduction of an all new nighttime projection experience called "Dark Arts at Hogwarts Castle". The new experience will first be shown nightly on the Hollywood Castle from April 13-28, and then return May 25-27. The Orlando version will debut later in the year, with dates to be announced in the future, which makes me wonder if this could be part of that rumored "Halloween" season event we heard rumors about. (see older news below)
The all new experience will "cast a mesmerizing display of light, music and special effects, unleashing the darkest creatures and villains, including the powerful Dark wizard Lord Voldemort."
In general, Universal promises that this will be a much darker experience than what guests have previously experienced in "The Nighttime Lights at Hogwarts Castle" and "The Magic of Christmas at Hogwarts Castle" shows. "As darkness falls on Hogwarts castle, Dementors Death Eaters and other unspeakable creatures from Aragog and Mountain Trolls to Thestrals will cloak the castle with sinister images from the darker side of magic—even conjuring the visage of Lord Voldemorthimself, until the Patronus spell—one of the most famous, difficult and powerful defense of the Dark Arts charms in the wizarding world—is cast."

(4/28/17) Screamscape has heard a fun rumor related to that freshly announced Christmas comes to the Wizarding World of Harry Potter at Universal Orlando. According to our sources, this is just the start of things, with the long term plan being to grow and extend the celebration of the holidays inside the Wizarding World next to include the Halloween season in the next year or two, with each regions of the Wizarding World (Hogsmeade at IOA and Diagon Alley at USF) getting into the spirit of the season in their own way.
No word yet on if this will extend into some additional Halloween Horror Nights style fun for Diagon Alley or not after dark, though Universal Studios Japan did put on a Dementors Attack street performance last fall, so I'm sure this is something they may also be looking at. But looking at what is going on in Japan right now with the new Expecto Patronum projection show that even includes a drone-powered floating Dementor, a version of that show could also make for a nice family friendly Halloween themed after-dark event for the Hogsmeade area, standing in contrast as a family friendly event going on at IOA, while the more hardcore Halloween Horror Nights events is taking place over at the Studios park.
2020/2021 - Jurassic Park Coaster & Jurassic World - Rumor - (2/4/19) Disney & More takes a look at Island of Adventure this week at the area behind the Jurassic Park Discovery Center building where construction for the unannounced next roller coaster project has begun and sections of the site is being cleared to make way for coaster footers.

(1/25/19) Did Comcast slip up and confirm that a Jurassic World update was coming to Islands of Adventure? During an earnings call they apparently mentioned that 'Jurassic World attractions" were coming to their domestic parks. Attractions… as in plural… more than one.
Of course these are Comcast boardroom execs who may mispeak and call things by their wrong names, and may not differentiate between Jurassic PARK and WORLD the way us theme park fans do. But still… just something to keep in mind while I bring this next piece of information to light.
Screamscape sources decided to fill us in on another new ride experience rumored to be in development that is most definitely themed to "Jurassic World". For quite some time now we had heard that Universal Creative was working on ideas for a way to bring the Gyrosphere ride experience to life and now we finally have some details on the proposal.
From what I'm told the experience will blend the use of VR on guests seated inside a "Gyroscope" style vehicle that is really mounted to a motion-base, outfitted with an array of 4D theater style enhancement effects systems such as water splash, air blasts, and themed scents. In classic Universal style ride form, guests go on a dinosaur tour in the Gyroscope when the inevitable "something goes wrong" moment happens and you are suddenly surrounded by a stampede of dinosaurs… including a big toothy one who bashes you about and attempts to eat your Gyrosphere. The final result is expected to be stunning, with 90-frames a second fully rendered VR visuals.
On a final note… please keep in mind that this attraction may not be for Universal Orlando at all, and with a new park under construction in China, this kind of attraction could very well premier first in Beijing before it does in the US.
It may also be worth mentioning that I did spot an interesting VR / Motionbase simulator ride experience set-up at IAAPA in November. While this isn't the same thing that Universal is working on, it sounds like others are also working in similar concepts.

(1/22/19) Looking pretty much as we described it last week, the local news has posted an overhead drawing showing off how the layout of the new Jurassic themed roller coaster coming to Islands of Adventure will look when it opens. With construction walls going up and work rumored to begin very soon, I'd guess that we'll see this ready to go sometime between mid 2020 and Summer 2021.


(1/17/19) We spoke about the rumors a few days ago and now I'm hearing that new construction walls are starting to go up within the Jurassic Park land at Islands of Adventure, a sign that work on that rumored new roller coaster may be kicking into high gear.
Meanwhile, shot about a week ago, Midway Mayhem did post an extensive video with lots of footage in the Jurassic section of the park, detailing what is already going on and rumors about what is to come, which you can see below (I jumped it ahead to begin at the Jurassic section). The break down some of it, if you don't have the time to watch, the midway games are already walled off and rumored to be moving closer to the Discovery Center building. The Raptor Encounter is also rumored to be moving to a new location on the other side of the pathway to allow the space it uses as well as the rest of the former Triceratops Encounter forested area to be used for the rumored new coaster. Speaking of which, they also report that the ride will feature a launch system as well as some interesting elements to be placed directly behind the Discovery Center, forever changing the view back there.


(1/15/19) While Islands of Adventure has "Camp Jurassic", Universal has filed a new trademark for a curious new attraction named, "Jurassic World Camp Cretaceous". Given the rumors of a possible plan to update all of the existing Jurassic Park section of Islands of Adventure to use the new Jurassic World branding, this could very well become a new name to be used for Camp Jurassic when the times comes.

(1/12/19) While we are still waiting on Universal to actually give their new 2019 addition an actual name, I think it's time to begin talking about just what may be Islands of Adventure's next new project… or perhaps it may be best to say… projects. With the rumored Zelda project said to have been put on hold until they can open Super Nintendo World, it would seem that it is time for dinosaurs to rule the Earth once again… or at least the focus of Islands of Adventure.
The big project that has been spoken about in hushed tones and dark corners for some time how is the plan to add a large new coaster to the park in the Jurassic Park area. According to the rumor mill the coaster is expected to have a station and queue placed in the area formerly used by the Triceratops Encounter attraction, and will then run around this more forested and green area of the park for a bit before heading out back behind the JP Visitors Center building and event off into track elements placed over the water in the central lagoon before heading back to the mainland.
The good news is that unlike the earlier rumors that talked about a JP themed mine train style family coaster, this one is expected to be a high speed thrill coaster, which is much needed at the park after the demolition of the two beloved former Dueling Dragons coasters. The placement of the coaster more towards the center of the park can also be seen as a more strategic move as well, as Universal had some well known "noise" concern issues with the neighbors over the placement of Dueling Dragons, which led to the construction of that massive wall back there.
Unfortunately, don't look for this to be another B&M coaster… as I've heard that the coaster will most likely come from Intamin who Universal worked with to build both the current 2019 coaster project as well as Escape from Gringotts.
Don't go yet though…. A new coaster may not be all that is on the way. In fact there is a chance that the entire Jurassic Park land may get an update to take on the new Jurassic World theme instead, including a possible overhaul and update to the Jurassic Park: River Adventure ride. That said… I think they are waiting to see how the conversion of the original Jurassic Park ride in Hollywood goes over with the public in 2019 before they give the green light to do it again in Orlando. After all, we've seen what happens when an attraction from the Hollywood park gets cloned a little too quickly in Orlando.

(8/24/18) While we know the Jurassic Park ride at Universal's Hollywood park is already announced to become a Jurassic World themed ride in 2019, Universal and Amblin filed new trademark paperwork on Aug. 13th for the "Jurassic World" name to be used not just as an amusement park ride but also to use the name as the title of a whole park or as the name of a themed area within a park.
Since we know this later part wouldn't really apply to the Hollywood theme park where the Jurassic ride is one of many rides in the Lower Lot section of the park, next to the Transformers and Mummy rides, it does make me wonder if there could be plans to transform the Jurassic Park land in Orlando, or possibly build an entirely new Jurassic World themed area inside the next new park.

(7/20/17) It is just a rumor at this point, but Screamscape has heard that Creature Technology may have been hired by Universal Creative to make some more large scale animatronic creatures for them. Creature Technology was the group Universal hired to build the new giant Kong figure seen in the Skull Island attraction and if the rumors are true, the group could be working on building some new dinosaur figures for Islands of Adventure. I don't know if these are for something new, or if perhaps the time has come to upgrade the old figures in the River Adventure ride. With a new Jurassic World film coming out next year, the timing would be right to perhaps introduce some new dinosaur encounters into the ride.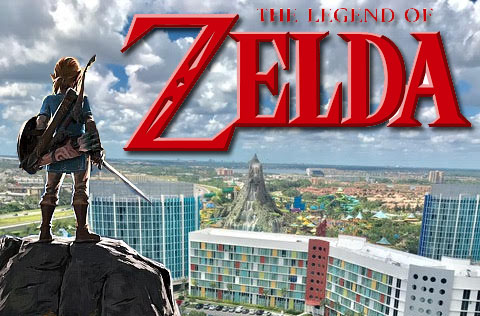 ???? - The Legend of Zelda - On Hold / Rumor Only - (1/12/18) Plans are said to be put on hold until Super Nintendo World opens, then they will re-evacuate.
(9/7/18) Plans... they are always changing, but the latest mega rumor for Universal comes from our friends at ThemeParkUniversity this week who claim that what's left of the Lost Continent at Islands of Adventure could be transformed into a new Zelda themed attraction area. This does make sense and even goes back much further to older rumors Screamscape once had when the whole Super Nintendo World saga first began, with the mainstream Nintendo family of characters expected to go into a land that would replace the kids area at Universal Studios Florida and rumors of a possible Zelda themed area being eyeballed as a future expansion for IOA.
Though at that time the location we had first heard of for it was something that could replace Toon Lagoon. Of course, there were all kinds of rumors about trying to put something new in Toon Lagoon at that time ranging from Zelda to a possible Tolkin / Middle Earth themed concept, as well as a Secret Life of Pets dark ride. That's just the fun part of theme park development... plans upon plans upon plans... and if an idea doesn't work out at the time, the plans are filed away so they can be brought back to life again in a new way if the opportunity presents itself. After all, long-time readers might recall that the Harry Potter and the Forbidden Journey ride concept was originally dreamed up to be a Van Helsing themed dark ride... before the movie bombed.
But this does all make sense, with a vast universe of IP properties available to use from Nintendo, it would only make sense that Universal spread them out amongst all their theme parks... including the next one on the horizon. After all, look how that strategy has worked out for them with The Wizarding World of Harry Potter. The biggest problem with this idea though is time... because the main Super Nintendo World themed attraction area will have to open first... either in the Studios or in the new planned park... leaving Zelda as a Phase 2 addition, which means it would likely be another 6-8 years before it gets built. That is a long time for the Sindbad theater to sit empty, so I guess we'll have to wait and see how this all plays out and if things move around yet again.
???? - The Secret Life Of Pets Dark Ride - On Hold / Canceled - (7/10/17) According to the latest rumors the proposed Secret Life of Pets dark rides that were once planned for Universal Studios Hollywood and Orlando have now been put on an indefinite hold for the time being. If they do opt to go ahead with them, I'm hearing that it would likely be 2020 or 2021 at the earliest if they do build them, which is a long time to wait for an attraction based on an animated movie that came out in Summer 2016.
While they have not been officially canceled, I'm told that the general feeling is that unless they get approved to be built sooner than later, they will likely be canceled in favor of newer projects instead. Meanwhile the other scuttlebutt was that the previously designed attraction was put on hold so they could send it back to the drawing board to look at other possible ideas for the ride system, as well as budget review if I had to guess. Again... I'm thinking time, plus the fact that the corporate office is now focused on taking advantage of their new Dreamworks Animation IPs, is not doing the "Pets" project any favors.
(2/26/16) Look for a copy of the same new dark ride experience planned for the Hollywood park in 2018 to open in Orlando in 2019. This will be a major new family dark ride expected to feature a good number of classic animatronics. The location for this attraction is still up in the air between replacing Shrek 4D in Universal Studios Florida or to take over the Toon Lagoon theater space at Islands of Adventure.
Where it opens will depend on how other projects in development turn out, as well as where they think it will receive the best impact and improve that park's experience. Currently, the attraction is said to be leading more towards using the Toon Lagoon theater site than taking over Shrek. It is a bigger space and USF will have opened two new attractions already nearby Shrek by then (Race Through New York and Fast & Furious) and IOA is most likely to be the park that could use the boost of a new attraction at that time. Of course, this also depends on how much of the rumored Jurassic Park enhancements get green lit and built by this point in time as well.
(1/16/16) If you've read our rumor for Universal Hollywood, you know that Universal Creative is working on a new dark ride concept themed to the upcoming animated film, "The Secret Life of Pets", from the team behind the Despicable Me film series. Fans of the Universal Orlando Resort were quick to write in to ask, "What about us?".
This question comes with good reason behind it, as most of the new attractions we've seen added to one coast have made their way to the other within a few years such as Despicable Me, Simpsons themed restaurants, Transformers, and construction under way to build a new Skull Island: Reign of Kong, Fast & Furious Supercharged and least we forget the Wizarding World of Harry Potter that will open in Hollywood in a few months. So what about Universal Orlando?
After doing a little digging I've been told that the loose plan right now is to build a copy of The Secret Life of Pets in Florida, provided that the Hollywood version proves to be a hit when it opens first. This means we won't likely see a clone open until 2018 or 2019, which seems just about right as the Orlando resort will have their hands full with already announced projects through to 2017. As for the location of the ride, I'm told they have their sights on a possible location within each of the Florida parks right now.
Over at Islands of Adventure, I'm told that the current site of the Toon Lagoon Amphitheater is being considered for a number of new projects, including this one. With that in mind however, another BIGGER project is hoping to land that site first, but we'll discuss that story at another date. At the Studios park however, the site of choice is a little more interesting and would see the Shrek 4D attraction close to make way for the new dark ride. This would also put the Secret Life of Pets right across the street from that park's Despicable Me Minion Mayhem attraction, creating a nice little themed zone for the Illumination Entertainment properties. Since this project is still several years out, if approved at all, anything can still happen to change it, but I'm leaning towards this going to USF myself over the Islands of Adventure site, which has another important project also wanting that particular site.