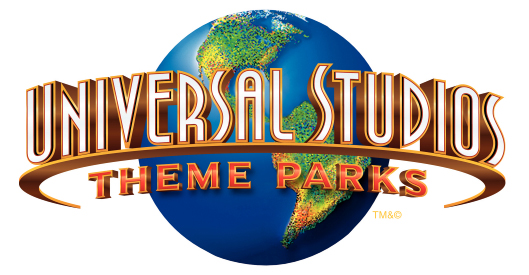 Islands of Adventure
Orlando, FL
NBC Universal / Comcast

---- THE LATEST BUZZ ----
(10/3/19) Hagrid's Forced To Close Due To Bee Swarm (MORE...)
(9/22/19) Death Eaters at the Dark Arts at Hogwarts Castle (MORE...)
(9/16/19) New Dark Arts Show Brings Out The Death Eaters (MORE...)
(9/6/19) Dark Arts at Hogwarts Castle Opening Date (MORE...)
Ride Rehabs - The following information is not guaranteed to be 100% accurate.
Popeye & Bluto Bilge-Rat Barges - NOW CLOSED through Dec. 22
Me Ship, The Olive - NOW CLOSED through Dec. 22
Wizarding World of Harry Potter - DIAGON ALLEY Review!
Screamscape Previews Diagon Alley!! We've Got All The Details!
Screamscape Review Part II: Harry Potter and the Escape from Gringotts
Screamscape Review Part III: The Hogwarts Express!
Other Features & Reviews
Skull Island: Reign of Kong (2016)
Volcano Bay (2017)
Christmas in the Wizarding World of Harry Potter (2017)
Hagrid's Magical Creatures Motorbike Adventure (2019)
General Park News - (10/3/19) Bee Careful… Bee Ware… because an invasion of bees apparently forced Universal Orlando to close Hagrid's Magical Creatures Motorbike Adventure on Wednesday afternoon. According to the reports thousands of bees covered the forested attraction space in an angry swarm, leaving Universal with no choice but to close it down for rider safety until they can determine a course of action to get them to leave.

(5/31/19) You got of love great stories about employee excellence at theme parks, and this one is right up there with the best of the best. According to this news report a family with an autistic child were just about to board the Spider-Man ride at Islands of Adventure when it broke down and everyone was asked to leave the queue. Unfortunately this proved too much for the child who was overwhelmed and went into a meltdown in the middle of it all.
Hardly an ideal situation for any parent, but in this case a team member arrived on the scene, trained in how to help with these kinds of situations and was able to turn the situation around for the child and entire family by getting on the ground with him and relating to what he was feeling and dealing with.
Such a great report, made even better when the team member in question (Jen) said the Universal team members went to training for these kinds of situations in order to take care of all of their guest's needs. Give it a read, and see if you don't shed a tear or two yourself.

(4/28/19) Universal Orlando has announced their 2019 Holiday plans for the theme parks. The holiday season will run from Nov. 16 through to Jan. 15th and feature the return of the Universal's Holiday Parade featuring Macy's in the Universal Studios Florida park, the return of the Ginchmas Who-liday Spectacular in Islands of Adventure, as well as all the Christmas in the Wizarding World of Harry Potter extra entertainment in both parks, including the awesome night time projection show on Hogwarts Castle itself. Also look for special musical performances by Mannheim Streamroller inside Universal Studios Florida on select nights.

2019 - Hagrid's Magical Creatures Motorbike Adventure - (7/12/19) Universal Orlando has issued a new update on the operational schedule for Hagrid's Magical Creatures Motorbike Adventure. Prior to now, Universal had been opening the ride late every day, which had the unfortunate side effect of the near daily rains that plague the area in the Summer would shut down the ride again in the afternoons. Starting now Universal's plan is to open Hagrid's in the morning, and then close it sometime later in the day to allow for the extra needed maintenance.
When planning a visit, be sure to use the Universal Orlando App for the latest real-time updates on Hagrid's status each day.


(6/19/19) Most new complex attractions suffer through a period of frequent downtime issues when they first open… though some far worse than others. Hagrid's Magical Creatures Motorbike Adventure is no different, and Universal Orlando has addressed this with an 'Operations Update" this week, which you can read below.
The short of it is due to various issues and long lines, they've been keeping the ride open well after park close to accommodate those in line as best they can, but that also is putting an impact on the off-time needed for maintenance as well as the time needed to perform the various fixes and testing to help improve performance issues. To allow more time for this Hagrid's is not going to be opening with the park in the mornings for "the next couple of weeks", and will instead open "at midday".
So in other words, don't waste your day rushing to Hagrid's and sitting in line outside the queue all morning… so enjoy yourself and ride other things until they are ready to open it. Of course if your sole reason for coming to the park is to ride Hagrid and nothing else, then you are welcome to go right to the queue and wait.


(6/15/19) Screamscape's official review of Hagrid's Magical Creatures Motorbike Adventure is now live… and here's a spoiler… it is incredible! Check it out here.

(5/21/19) Our friends at Attractions Magazine got invited to go behind the construction walls at Universal Orlando to get the best view we have seen yet of the new Hagrid's Magical Creatures Motorbike Adventure ride… which was also testing right in front of them. They also managed to score a very detailed photo of the coaster trains in action, minus the water test-dummies, where we can now clearly see the different style of lap-bar restraints being used on the bike seats and the sidecar seats.
This is a very different restraint system than the one Intamin used on their Mick Doohan Motocoaster ride in Australia which mainly held the riders in with the use of a restraint bar that would push-up against the rider's back… not unlike what Disney uses on their Tron coaster in Shanghai Disneyland. Instead this system seems to use a narrow T-bar shaped traditional restraint system on the sidecar rider and a more beefy gut/lapbar on a T-bar for the motorcycle rider that will box them it around the shaped seatback.
No word yet on how accommodating these lapbars are going to be for the bigger riders out there, and Intamin isn't known for being the most accommodating manufacturer either, so we'll have to wait until actual riders are put in the seats (or test seats) to know more.
In the meantime, Universal did release a new post on their Blog revealing seven new details about the attraction. The lists includes the confirmed number of launches at 7… making this have more launches than any other coaster in the world. They also confirmed the freefall drop effect that will drop riders 17-feet down at one point during the attraction. Make the leap to check our all the new details released.

(5/8/19) Universal Orlando revealed another epic teaser for the new Hagrid's Magical Creatures Motorbike Adventure.
They've built a giant animatronic figure of Hagrid himself, standing 7 feet, 6 inches tall, they worked with actor Robbie Coltrane who plays Hagrid to study his body movements for the figure, to get the mostt detailed likeness of Hagrid, and even record custom dialog for the figure.


(4/19/19) Universal Orlando has unveiled the next creature we will encounter in their newest attraction, Hagrid's Magical Creatures Motorbike Adventure. Today we get a look at the Centaurs, the magical creatures who appear to be half-human and half-horse. We'll encounter an archer Centaurs during our journey through the woods.

(4/18/19) Universal Orlando has announced two more creatures this week that you will come across during the "Hagrid's Magical Creatures Motorbike Adventure" attraction. In addition to Fluffy, you will also encounter Cornish Pixies and the Devil's Snare.
Cornish Pixies are wicked little blue imp looking creatures with wings who love to create mischief and troubles for everyone around.
The Devil's Snare on the other hand is more of a magical plant than a creature, with agile vines able to ensnare anyone in the forest who isn't paying attention. It thrives in wet darkness, and does not react well to bright light or fire.

(4/16/19) Universal Orlando will spend the week revealing several new creatures that you will encounter in the new "Hagrid's Magical Creatures Motorbike Adventure" attraction. In the first reveal of the week we are introduced to Fluffy, the giant three-headed dog once tasked to guard the Sorcerer's Stone. You'll have to get past him, which may be no easy trick as this massive pooch weighs 4 tons!

(4/14/19) A bit of lucky drone-cam footage caught the new Hagrid's Magicial Creatures Motorbike Adventure ride making a near full cycle test around the entire ride course. The video starts with the coaster train leaving the damaged circular shack near the Hogwarts Express entrance and shows the train making the rounds until it enters the structure near the end for the rumored encounter with the Devil's Snare. Check it out below.


(4/9/19) An amazing collection of new highly detailed aerial images shot flying over Hagrid's Magical Creatures Motorbike Adventure attraction as the finishing touches are being put into place has been posted to OrlandoParkstop this week. Such amazing detail all around, everywhere you look! I can't wait to see this one in person.

(4/4/19) A new video posted below from The Wizarding World of Harry Potter gives us another quick look at Hagrid's Magical Creatures Motorbike Adventure in action as the coaster was spotted making test runs in the daytime.


(3/13/19) Universal Orlando has finally revealed more details about Hagrid's Magical Creatures Motorbike Adventure, calling it the "most highly themed, immersive coaster yet".
"Hagrid's Magical Creatures Motorbike Adventure will combine a new level of storytelling and innovative coaster technology with rich environments and sets – including an actual forest with more than 1,200 live trees. It will also give guests the unique opportunity to join Hagrid – one of the most beloved characters in the Harry Potter films – on a journey to one of the most mysterious places in the wizarding world – the Forbidden Forest. With Hagrid as their guide, guests will fly deep into the Forbidden Forest and brave the mysteries and thrills beyond the grounds of Hogwarts castle on a groundbreaking coaster experience unlike any other."
The minimum height to ride the new coaster is 48 inches, so smaller guests who are just a bit too small to tackle the Incredible Hulk will be in luck here. Riders will climb aboard magical motorcycles, riding on either the bike itself or in the sidecar, and race through the Forbidden Forest at speeds up to 50mph, moving both forwards and backwards at times, and encounter some of the Wizarding World's rarest creatures, including: a Centaur, Cornish Pixies, Fluffy the three-headed dog, and a special new creature that has never been seen in the film series. Plus you'll have an encounter with the Devil's Snare along the way.


(3/9/19) Grab your mug of Butterbeer, because Universal Orlando has confirmed that the details all about Hagrid's Magical Creatures Motorbike Adventure will finally be revealed on March 12. I can't wait to hear more! Look for the announcement to take place live at UniversalOrlando.com at 8:30am.


(2/27/19) Midway Mayhem nabbed some incredible video footage this week when he caught the new Hagrid's Magical Creatures Motorbike Adventure coaster making test runs after-hours. He caught the train making several test runs over and over, catching a peek at the trains as they run up to the top of that tall spike section before rolling backwards. After the digital correction and light enhancement of still franks, they managed to get a good look at the train's motorcycle themed cars. Later on they also caught it making test runs through a different section of track as well, so keep watching.


(2/21/19) Universal Orlando has finally announced the name and opening date of the new adventure ride inside The Wizarding World of Harry Potter. The new coaster will be called "Hagrid's Magical Creatures Motorbike Adventure" and is now set to open on June 13th, 2019. This will be "the most highly-themed coaster yet. For the first time ever, guests will fly with Hagrid on a thrilling roller coaster ride that plunges into the path of some of the wizarding world's rarest magical creatures." Check out the new piece of concept art with the official name and stay tuned… Universal promises to reveal more about this amazing new ride in March.
2019 - Dark Arts at Hogwarts Castle - (9/22/19) Universal Orlando sent us some fantastic close-up pictures of the new Death Eaters now invading and lurking amongst the crowds of guests Hogsmeade on select nights as part of the Dark Arts at Hogwarts Castle projection show this fall. Catch it while you can, because this population new addition will only be around through November 15th.

(9/16/19) The new Dark Arts at Hogwarts Castle show has now opened to guests at Islands of Adventure over the weekend, but there is even more to it than that, as there is also a fantastic invasion of Death Eaters performance throughout Hogsmeade that you don't want to miss, bringing a scare-zone of sorts to the Wizarding World of Harry Potter for the first time. Check out some footage below shot by one of our readers.


(9/6/19) The news Universal Orlando guests have been waiting for has finally come as it was announced that the new Dark Arts at Hogwarts Castle night projection show will begin showing at Islands of Adventure starting Sept. 14th and continue on select nights through to Nov. 15th. While you wait for the sun to set and the show to begin, keep an eye out in the crowd, as the Death Eaters will arrive and lurk among your fellow guests to practice their Dark Arts. The show itself will bring the rest of the dark forces to life: Aragog, Mountain Trolls, Thestrals and even Lord Voldemort. How can the evil be stopped?

(8/7/19) According to the local news, Universal Orlando leaked that the Dark Arts at Hogwarts Castle projection show will debut at Islands of Adventure sometime this fall. While no exact date has been given, I wouldn't be surprised if it were to start around the same time that Halloween Horror Nights kicks off in the other park.

(3/1/19) Universal Orlando and Universal Studios Hollywood will offer an entirely new dimension of sorcery at The Wizarding World of Harry Potter in 2019 with the introduction of an all new nighttime projection experience called "Dark Arts at Hogwarts Castle". The new experience will first be shown nightly on the Hollywood Castle from April 13-28, and then return May 25-27. The Orlando version will debut later in the year, with dates to be announced in the future, which makes me wonder if this could be part of that rumored "Halloween" season event we heard rumors about. (see older news below)
The all new experience will "cast a mesmerizing display of light, music and special effects, unleashing the darkest creatures and villains, including the powerful Dark wizard Lord Voldemort."
In general, Universal promises that this will be a much darker experience than what guests have previously experienced in "The Nighttime Lights at Hogwarts Castle" and "The Magic of Christmas at Hogwarts Castle" shows. "As darkness falls on Hogwarts castle, Dementors Death Eaters and other unspeakable creatures from Aragog and Mountain Trolls to Thestrals will cloak the castle with sinister images from the darker side of magic—even conjuring the visage of Lord Voldemorthimself, until the Patronus spell—one of the most famous, difficult and powerful defense of the Dark Arts charms in the wizarding world—is cast."

(4/28/17) Screamscape has heard a fun rumor related to that freshly announced Christmas comes to the Wizarding World of Harry Potter at Universal Orlando. According to our sources, this is just the start of things, with the long term plan being to grow and extend the celebration of the holidays inside the Wizarding World next to include the Halloween season in the next year or two, with each regions of the Wizarding World (Hogsmeade at IOA and Diagon Alley at USF) getting into the spirit of the season in their own way.
No word yet on if this will extend into some additional Halloween Horror Nights style fun for Diagon Alley or not after dark, though Universal Studios Japan did put on a Dementors Attack street performance last fall, so I'm sure this is something they may also be looking at. But looking at what is going on in Japan right now with the new Expecto Patronum projection show that even includes a drone-powered floating Dementor, a version of that show could also make for a nice family friendly Halloween themed after-dark event for the Hogsmeade area, standing in contrast as a family friendly event going on at IOA, while the more hardcore Halloween Horror Nights events is taking place over at the Studios park.
2021 - Jurassic Park Coaster and/or Jurassic World - Rumor - (8/13/19) OrlandoParkNews.com has posted a new photo update from Islands of Adventure this week. Scroll down about half way to see the Jurassic Park section of the update where they look over the site of the park's next future coaster project, with more photos on page 2 showing off all the clearing that has taken place on both sides of the JP Discovery Center building.

(8/1/19) Looks like we have a possible name for the new Jurassic themed coaster coming to Islands of Adventure in 2021. A new trademark filing from Universal has been posted for the name, "VELOCICOASTER" as of July 24, 2019. Personally… I'm kind of hoping they reconsider this one… I get what they are going for, but while it sounds interesting to say it out loud, it just looks odd to me when written out. Maybe that's just me, but it's almost a little too tongue-in-cheek of a name, that sounds more like something from the newer Jurassic World era park, than a classic Jurassic Park era attraction such as the "Jeep Tours" and "River Adventure".
Then again… if the long term plan is to upgrade the Jurassic Park River Adventure into the new Jurassic World themed version, like what was just done in Hollywood, then maybe we are on to something here after all.

(6/21/19) While visiting Islands of Adventure last week, I was shocked to see just how much land has now been cleared out for rumored the 2021 Jurassic coaster project. The work space is huge, having cleared out the entire lush jungle-like landscape between Camp Jurassic and the JP Discovery Center building, plus all the land behind the Discovery Center as well.
I did a quick layout showing off the general site area being worked on at the moment to show everyone just how large it is, easily taking up enough space to build another Incredible Hulk sized coaster if need be. Oh, and while the park did remove the former short-cut bridge that ran from The Lost Continent to Jurassic Park, they have now built a new bridge that crosses the water at a different angle to be further away from the construction zone. No peeking at the site from there though, the view from both sides of the bridge is blocked by very tall walls.

(4/26/19) A few photos showing off the new construction in the Jurassic Park area of Islands of Adventure for the park's next big coaster can be seen at OrlandoParksNews this week.

(3/31/19) Some great photos showing off the now cleared backside of the Jurassic Park Welcome Center building have been posted to Orlando Rising along with a few other pics of park construction sites in the Wizarding World of Harry Potter, the former T2/3D theater and future Today Cafe site.

(2/4/19) Disney & More takes a look at Island of Adventure this week at the area behind the Jurassic Park Discovery Center building where construction for the unannounced next roller coaster project has begun and sections of the site is being cleared to make way for coaster footers.

(1/25/19) Did Comcast slip up and confirm that a Jurassic World update was coming to Islands of Adventure? During an earnings call they apparently mentioned that 'Jurassic World attractions" were coming to their domestic parks. Attractions… as in plural… more than one.
Of course these are Comcast boardroom execs who may mispeak and call things by their wrong names, and may not differentiate between Jurassic PARK and WORLD the way us theme park fans do. But still… just something to keep in mind while I bring this next piece of information to light.
Screamscape sources decided to fill us in on another new ride experience rumored to be in development that is most definitely themed to "Jurassic World". For quite some time now we had heard that Universal Creative was working on ideas for a way to bring the Gyrosphere ride experience to life and now we finally have some details on the proposal.
From what I'm told the experience will blend the use of VR on guests seated inside a "Gyroscope" style vehicle that is really mounted to a motion-base, outfitted with an array of 4D theater style enhancement effects systems such as water splash, air blasts, and themed scents. In classic Universal style ride form, guests go on a dinosaur tour in the Gyroscope when the inevitable "something goes wrong" moment happens and you are suddenly surrounded by a stampede of dinosaurs… including a big toothy one who bashes you about and attempts to eat your Gyrosphere. The final result is expected to be stunning, with 90-frames a second fully rendered VR visuals.
On a final note… please keep in mind that this attraction may not be for Universal Orlando at all, and with a new park under construction in China, this kind of attraction could very well premier first in Beijing before it does in the US.
It may also be worth mentioning that I did spot an interesting VR / Motionbase simulator ride experience set-up at IAAPA in November. While this isn't the same thing that Universal is working on, it sounds like others are also working in similar concepts.

(1/22/19) Looking pretty much as we described it last week, the local news has posted an overhead drawing showing off how the layout of the new Jurassic themed roller coaster coming to Islands of Adventure will look when it opens. With construction walls going up and work rumored to begin very soon, I'd guess that we'll see this ready to go sometime between mid 2020 and Summer 2021.


(1/17/19) We spoke about the rumors a few days ago and now I'm hearing that new construction walls are starting to go up within the Jurassic Park land at Islands of Adventure, a sign that work on that rumored new roller coaster may be kicking into high gear.
Meanwhile, shot about a week ago, Midway Mayhem did post an extensive video with lots of footage in the Jurassic section of the park, detailing what is already going on and rumors about what is to come, which you can see below (I jumped it ahead to begin at the Jurassic section). The break down some of it, if you don't have the time to watch, the midway games are already walled off and rumored to be moving closer to the Discovery Center building. The Raptor Encounter is also rumored to be moving to a new location on the other side of the pathway to allow the space it uses as well as the rest of the former Triceratops Encounter forested area to be used for the rumored new coaster. Speaking of which, they also report that the ride will feature a launch system as well as some interesting elements to be placed directly behind the Discovery Center, forever changing the view back there.


(1/15/19) While Islands of Adventure has "Camp Jurassic", Universal has filed a new trademark for a curious new attraction named, "Jurassic World Camp Cretaceous". Given the rumors of a possible plan to update all of the existing Jurassic Park section of Islands of Adventure to use the new Jurassic World branding, this could very well become a new name to be used for Camp Jurassic when the times comes.

(1/12/19) While we are still waiting on Universal to actually give their new 2019 addition an actual name, I think it's time to begin talking about just what may be Islands of Adventure's next new project… or perhaps it may be best to say… projects. With the rumored Zelda project said to have been put on hold until they can open Super Nintendo World, it would seem that it is time for dinosaurs to rule the Earth once again… or at least the focus of Islands of Adventure.
The big project that has been spoken about in hushed tones and dark corners for some time how is the plan to add a large new coaster to the park in the Jurassic Park area. According to the rumor mill the coaster is expected to have a station and queue placed in the area formerly used by the Triceratops Encounter attraction, and will then run around this more forested and green area of the park for a bit before heading out back behind the JP Visitors Center building and event off into track elements placed over the water in the central lagoon before heading back to the mainland.
The good news is that unlike the earlier rumors that talked about a JP themed mine train style family coaster, this one is expected to be a high speed thrill coaster, which is much needed at the park after the demolition of the two beloved former Dueling Dragons coasters. The placement of the coaster more towards the center of the park can also be seen as a more strategic move as well, as Universal had some well known "noise" concern issues with the neighbors over the placement of Dueling Dragons, which led to the construction of that massive wall back there.
Unfortunately, don't look for this to be another B&M coaster… as I've heard that the coaster will most likely come from Intamin who Universal worked with to build both the current 2019 coaster project as well as Escape from Gringotts.
Don't go yet though…. A new coaster may not be all that is on the way. In fact there is a chance that the entire Jurassic Park land may get an update to take on the new Jurassic World theme instead, including a possible overhaul and update to the Jurassic Park: River Adventure ride. That said… I think they are waiting to see how the conversion of the original Jurassic Park ride in Hollywood goes over with the public in 2019 before they give the green light to do it again in Orlando. After all, we've seen what happens when an attraction from the Hollywood park gets cloned a little too quickly in Orlando.

(8/24/18) While we know the Jurassic Park ride at Universal's Hollywood park is already announced to become a Jurassic World themed ride in 2019, Universal and Amblin filed new trademark paperwork on Aug. 13th for the "Jurassic World" name to be used not just as an amusement park ride but also to use the name as the title of a whole park or as the name of a themed area within a park.
Since we know this later part wouldn't really apply to the Hollywood theme park where the Jurassic ride is one of many rides in the Lower Lot section of the park, next to the Transformers and Mummy rides, it does make me wonder if there could be plans to transform the Jurassic Park land in Orlando, or possibly build an entirely new Jurassic World themed area inside the next new park.

(7/20/17) It is just a rumor at this point, but Screamscape has heard that Creature Technology may have been hired by Universal Creative to make some more large scale animatronic creatures for them. Creature Technology was the group Universal hired to build the new giant Kong figure seen in the Skull Island attraction and if the rumors are true, the group could be working on building some new dinosaur figures for Islands of Adventure. I don't know if these are for something new, or if perhaps the time has come to upgrade the old figures in the River Adventure ride. With a new Jurassic World film coming out next year, the timing would be right to perhaps introduce some new dinosaur encounters into the ride.