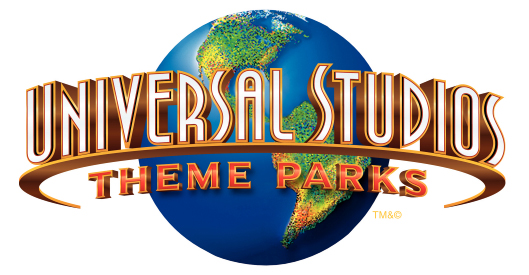 Islands of Adventure
Orlando, FL
NBC Universal / Comcast

---- THE LATEST BUZZ ----
(5/23/16) Incredible Hulk Daytime Testing (MORE...)
(5/20/16) Incredible Hulk Making Test Runs All Night (MORE...)
(5/17/16) Skull Island - Meet Kong! (MORE...)
(5/11/16) Good News / Bad News For The Incredible Hulk (MORE...)
Ride Rehabs - The following information is not guaranteed to be 100% accurate.
Incredible Hulk - NOW CLOSED until Late Summer 2016
Hogwarts Express / Wizarding World Expansion - All the details and the official Screamscape review for the new Diagon Alley and Hogwarts Express attraction areas can be found here.
General Park News - (2/26/16) Screamscape did some gazing into our crystal ball regarding the future of Universal Orlando's theme parks, and while some aspects aren't perfectly clear, we did get the basic masterplan that they are shooting for over the next five years. Scroll down to see all the details known about the future attractions ahead for Universal Studios Florida as well as for Islands of Adventure.
(1/5/16) A horrible incident took place at Islands of Adventure on New Years Day, as a disgruntled contracted worker who was fired the day before attempted to go to work anyway and upon being told to leave, he threatened to kill a fellow employee, and then attacked another artist with a pair of scissors, stabbing him in the back of the neck and in the head causing damage to the brain.
The victim of this horrible attack was Glenn Ferguson, a much beloved artist at the park, with many friends who are devastated. Glenn is alive and under medical care, and following surgery has been under observation for brain swelling to come down before they can determine the extent of the damage. You can read more about Glenn here and how he has helped many, and sure could use some help himself right now through a link to a GoFundMe page has been set up to help cover his medical bills as well
(7/6/15) OrlandoParkNews takes a look around Islands of Adventure this week where some rehab work is going on near the front of the park, Jurassic World banners and artwork have arrived all around the Thunder Falls Terrace restaurant and more.
2016 - Skull Island: Reign of Kong - (5/17/16) Universal released some king sized news about Skull Island: Reign of Kong on Monday. It started with the release of the last chapter of the Myth Explorer video series, as they travel inside the same massive fortress structure that has been created at Islands of Adventure.
Then we get an all new update from Universal Creative's Mike West, who finally reveals Kong himself... which they say will stand three stories tall. And Kong is waiting for you and the rest of Universal's guests to visit this summer where you will get close enough to feel his breath on your skin. But, as they ask themselves... is Kong friend or foe? Take a look at the video below and Mike West explains it for us.

(4/22/16) If you haven't seen it yet, the latest episode of Myth Explorer: The Lost Expedition, the promotional video series for Skull Island: Reign of Kong, was posted a few hours ago. Things are turning dire for our explorer team. You can watch it by clicking here.
(3/26/16) Universal Orlando has gleefully provided nightmare fuel to disturb your sleep for the next few months with their latest Skull Island: Reign of Kong update on the Universal Orlando Blog. The latest update provides detailed files (and video footage) of the "unimaginable creatures" that inhabit Skull Island that we will soon find ourselves in face-to-fang encounters with (or claw, or pincer or the gapping slurrpy doom-hole of a maw on the Carnictis that is ready to swallow you whole....)
Errrr... sorry, my brain froze from fear for a second... (shudder...)
Anyway... check out the video below for details on the Arachno-claw, Decarnocimex, Terapusmordax, Vastatosaurus Rex and the ...ewwww.... Carnictis. I think that's the most gross one of them all... just disgusting. I can't describe it anymore... you just have to see it yourself. Meanwhile I may never sleep again...

(3/22/16) If you check out the latest photo update posted to ThemeParksAndTravels.com this week you will see a ton of aerial photos taken of the Universal Orlando Resort. Scroll down almost half way and you will come across some great shots of Skull Island: Reign of Kong, as seen from the air.
(3/21/16) OrlandoParkNews dropped by Islands of Adventure this weekend to take a look at the latest progress of Skull Island: Reign of Kong as a lot of smaller details are now being installed into the outer set and queue area.
While we're talking about Skull Island: Reign of Kong an earlier permit for the attraction mentioned that Universal Creative was working with The Creature Technology Co. Pty Ltd. of Australia to design various creative elements for the attraction. These are the people who have designed the amazing live-action figures put to use in the Walking with Dinosaurs and How To Train Your Dragon arena shows, as well as a life-sized Kong puppet/figure used in a King Kong stage musical show. You can watch a great sizzle reel of their work by following this link, and then try to imagine what wonders they can bring to life for Skull Island: Reign of Kong. It would be so refreshing to find a mixture of projection and actual creature effects put to use in the attraction.
(3/16/16) A new teaser video for Skull Island: Reign of Kong just came out and we get our first up close and personal look at the giant expedition vehicles (from the Eighth Wonder Expedition Co.) that are 40 feet long, 13 feet tall, weighing 17 tons and able to carry 72 riders... all with a trackless ride system.
According to the latest blog report, each of the trucks will feature one of five different drivers as well, each who will tell their own unique story along the way. There is: Becky Callahan (wild cowgirl), Will Denham (adventure seeking cousin of director Carl Denham), Jinks Costanza (NYC ex-con), Kalana (descendent of the island natives) and Charles "Doc" Jordan (PhD student). With five different drivers, there will be five different ways to experience the ride, which is a great way to increase the re-rideability factor to keep guests coming back for more.

(3/7/16) Mako Madness has posted a great new video (see below) from IOA as they caught one of the new Skull Island: Reign of Kong trucks in action making several test runs around the outside portion of the track. One very interesting thing is that you'll notice that the entire front of the truck is covered by a blue tarp, which means that the trucks are completely self-driving. If you watch carefully, you will also notice that the rear wheels also turn as goes around the corner.
With all that in mind, you may be wondering just why the truck has a driver compartment at all. And then, why the blue tarp covering it all? That's the really interesting part, as Screamscape's sources tell us that the trucks actually do have a "driver"... sitting in the seat... a unique and very special animatronic driver that I'm sure will play a very important part in the story they are telling.
If you've been reading Screamscape's rumors about this attraction since the start, you may recall reading about some kind of interesting plot points once pitched that would involve the driver getting involved in the storyline in a spectacular and memorable fashion. While the exact nature of what will happen isn't known for sure at this point, I've got the feeling that something very interesting will still be taking place involving with the driver.

(2/27/16) In an interesting bit of news, Universal Orlando held auditions back on Feb. 16th seeing performers that sound like they may be used as entertainment for the queue or just outside of the Skull Island attraction.
According to the call sheet, they were seeking African American Males, 5'7" to 6'1", athletic build, who are comfortable performing in a "fitted silicone mask". Interesting.
(2/26/16) Universal Creative Guru, Mike West, tells us all about the new Skull Island: Reign of Kong attraction in the latest Universal Orlando Blog, as well as in a new video telling us all about the attraction. They describe it as being one of the longest (time-wise) adventure attractions ever built at Universal Orlando where your journey will begin as you enter the queue, long before you board one of the ride vehicles.
More details are promised to be released soon!

(2/17/16) Universal Orlando is kicking off a new "web series" called Myth Explorer to promote their new Skull Island: Reign of Kong attraction. The first video, a preview episode called The Quest for Kong is now live. The host, Erin Ryder, kind of gives me a Sarah Conner crossed with Lara Croft vibe on the show preview, plus there is also a Day 1 video blog you can also find on the site.
(2/15/16) OrlandoParkNews is back at Islands of Adventure once again with another construction update for Reign of Kong: Skull Island.
(2/3/16) A new construction update from Skull Island: Reign of Kong has been posted to OrlandoParkNews.com this week. Lots of landscaping is going in now as well as the themed giant doors to the fortress. We're also getting a better look at what the front of the area willl look like from the ground level as you walk in.
(1/21/16) A new Skull Island: Reign of Kong construction update has been posted to OrlandoParksNews.com this week where the focus of the work right now seems to be on the queue structure area and items closer to the front of the property.
(1/7/16) The latest construction update for Skull Island: Reign of Kong has been posted to OrlandoParkNews.com this week.
(1/5/16) Universal's website has quietly slipped out a bit more of a description about what we can expect to see later this year from Skull Island: Reign of Kong when it opens. According to the latest teaser page for the new 3-D attraction, "Live the brutal struggle of a 1930's expedition that's caught in a clash between prehistoric predators, man-eating beasts and the most colossal ape ever to walk the earth - King Kong. Around every thrilling turn, ferocious monsters fight for dominance, while you just fight to survive. It's the multi-sensory, multi-dimensional ride for your life."
"Enter the ruins of a primal realm and journey into the dark heart of an island filled with untold dangers. Vicious, ancient predators and unspeakable monstrosities rip into your crew and swarm from every side. Then, in an act of sheer ferocity - or monstrous bravery - King Kong charges between you and certain doom with an earthshaking fury. With each thundering roar and each chest-pounding thud, one colossal truth comes clear. This is his home, his kingdom. Only he reigns."
(12/4/15) More themeing and structures are being added to the exterior of the Skull Island: Reign of Kong attraction area. Check out the latest pictures at OrlandoParksNews.
(11/23/15) The latest updates from OrlandoParkNews shows off the construction progress at Reign of Kong this week, as well as a quick look at the now missing Incredible Hulk coaster site. Looks like they are working on beefing up the support footers for Hulk that were in the water right now as well. As for Kong, an interesting note was posted to HHN Unofficial stating that guests in the queue would enter a facility from the "8th Wonder Expedition Company", a fictitious company who will run the tour trucks you are waiting to board and enter the temple building.
(11/19/15) The latest Reign of Kong construction photos have been posted to OrlandoParkNews this week. Check it out.
(11/13/15) The latest construction pictures showing off Skull Island: Reign of Kong have been posted to OrlandoParksNews.com this week. This includes a look at some interesting new blue sections of fake rockwork added to the ground level area in front of the main building.
(10/26/15) The latest Skull Island: Reign of Kong construction update has been posted to OrlandoParkNews.com this week.
(10/15/15) OrlandoParksNews shows off the Skull Island: Reign of Kong construction site this week where the outer facade is looking more and more complete.
(10/7/15) A new Skull Island construction update was posted by OrlandoParksNews this week, as new changes and details are added to the outside of the attraction building.
(9/23/15) Some great new photos from the Skull Island: Reign of Kong construction site have been posted to OrlandoParkNews this week.
(9/7/15) OrlandoParksNews takes us inside Islands of Adventure this week for a look at the progress on Skull Island: Reign of Kong as new pieces of exterior themeing are being put into place, including fortress shaped wall shapes on the queue building.
(8/20/15) Some great new images from Skull Kingdom: Reign of Kong have been posted to OrlandoParksNews this week.
(8/10/15) A great new look at the Skull Island: Reign of Kong construction site has been posted to OrlandoParksNews and the top of Kong's head being built into the entrance arch can now be seen.
(7/28/15) A new Skull Island construction update was posted to OrlandoParkNews this week, showing off the progress on the exterior theming.
(7/18/15) The Reign of Kongstruction continues this week with another look at Skull Island: Reign of Kong, as posted by PixelsAtTheParks. The dark volcanic rock looking stone fortress structure is certainly quite an imposing sight to behold in photos, and will even more next year when you find yourself being driven right into it from your adventure truck.
(7/14/15) A great new construction update from Islands of Adventure featuring Skull Island was posted to OrlandoParksNews this week.
(6/29/15) New construction pictures of the Skull Island: Reign of Kong attraction site have been posted to OrlandoParkNews this week, showing off more of the detail on all that rockwork that is covering the building structure.
Meanwhile a new article about the attraction was posted to Moviefone that interviews the always awesome Mike West from Universal Creative. Mike West confirms that the storyline of the attraction really has no "direct connection" to the events of Peter Jackson's 2005 film, though Peter Jackson did work with Universal Creative for the initial attraction development. This is also not a prequel attraction to the new Skull Island film coming in 2017. Skull Island: Reign of Kong will tell it's own unique story.
While it's still early to talk about the ride system, West also confirms that the attraction will feature a long and extensively themed queue experience from the entrance all the way to where you board the vehicles. Guests will enter the island, go through a very dense jungle area, through ancient ruins and encounters with hostile natives... all before you even climb aboard the trucks for the real adventure. It's also interesting that this isn't going to be your typical theme park ride that starts off mellow before "something goes wrong". Nope... guests will know from the very start of the adventure that things are not alright, and probably only going to get worse. As the trucks approach the 72 foot wide "great wall" facade that we see being built right now, flames will shoot skyward before a set of huge wooden doors creek open and you venture inside.
(6/22/15) It has been awhile since we've seen the outside of Skull Island: Reign of Kong and OrlandoParkNews has posted a great new photo update, showing off new sections that are starting to form up, as well as sections of the outside that now look almost finished. Meanwhile a reader sent in a very interesting photo to me as well where they caught a glimpse of a small model in place with a King Kong shaped rock structure, which may serve as the entrance to this new attraction area. It is interesting to note that the the "entrance arch" area and scaffolding was soon covered by and hidden from view by a tarp, that will hide the Kong shaped rock arch as it is built.
(6/5/15) A reader sent in some great new pictures showing off the Skull Island - Reign of Kong construction site taken this week.
(5/19/15) OrlandoParksNews is back with a new construction photo update showing off the latest progress on the Skull Island: Reign of Kong attraction building.
(5/8/15) Some beautiful looking photos from Islands of Adventure showing off the progress on outdoor themeing for Skull Island: Reign of Kong were posted to Orlando United's Twitter a bit ago. Check them out!
(5/6/15) At long last Universal Orlando has confirmed that their newest attraction will be called Skull Island: Reign of Kong. The mystery attraction that has been under construction for well over the past year at Islands of Adventure has been the subject of many rumors and photo trip reports, as it was rumored that King Kong would return to Orlando in attraction form for some time. Key artwork, a teaser video and a second video featuring Universal Creative's awesome Mike West talking about his latest project can be seen below. In the meantime, start counting down the days until Summer 2016, because old Banana Breath is back!


(4/16/15) A new construction update from the future Kong attraction site has been posted to OrlandoParksNews this week, as we get to see the latest changes to the exterior of the building / temple structure take place.
(4/8/15) Things are starting to change much more quickly over on the site of the new Kong attraction at Islands of Adventure. You can see the latest pictures posted to OrlandoParkNews this week.
(3/31/15) Some great new images of the King Kong construction site at IOA have been posted to OrlandoParksNews this week, showing off the new themed rockwork going up on the structure. New themed construction wall decorations have been added along the pathway, with lots of skulls sitting on the blackened rockwork.
(3/19/15) Time for another look at the Skull Island / King Kong attraction building site, now with a lot of fake rockwork covering the outside of the building in some areas. You can also see where the ride, as I described the experience previously, would exit the building to run outside briefly before turning around and going back inside.
(2/25/15) While no details were released, a executive at the Universal / Comcast company performance conference call did confirm that a "Kong" attraction was under construction in Florida, but said that any other details about this would be released in the future.
(2/16/15) A new construction update for the Skull Island / Kong attraction under construction at Islands of Adventure has been posted to OrlandoParksNews.
(2/12/15) A reader has sent in some new pictures showing off the construction progress on the rumored Skull Island mystery attraction under construction at Islands of Adventure. Enjoy!
(2/9/15) ParkScope has posted some great new photos of the Skull Island / Kong construction site this week.
(1/29/15) One of our readers sent in some new pictures of the Kong / Skull Island construction site taken yesterday. The first shows off the left side of the building, where the rockwork framework has been going up, then a mid shot of the structure and the third one shows off the right side of the building, with the extended section with the lower roof, which I believe will be used for the indoor portion of the ride's queue and exit.
(1/23/15) Good news today, we OrlandoParksNews has posted another construction update of the Kong building at Islands of Adventure. Lots of new external wall paneling has gone into place around the structure, while crews apply the first stages of treatment to the external framework that I expect will become the fake rock exterior near the entrance.
(1/20/15) A new video posted by In The Loop takes a stroll around the pathways near the new Kong attraction building site at Islands of Adventure.

(1/16/15) The latest construction update from the Skull Island / Kong site at Islands of Adventure has come from OrlandoParksNews this week.
(1/5/15) OrlandoParksNews is back from Islands of Adventure with new construction site pictures of what we have long assumed to be the new Skull Island / King Kong ride. While not much is known about the ride, I'll go over what I've heard about this project on and off for the past couple of years, as well as a few new tidbits. For example, one thing that has changed from one of the early plans I was told about was the size of the attraction building. One of the original proposals I had first heard about described a ride experience that would be about half indoor and half outdoor, starting with the outdoor portion with a trip through a spooky jungle on a safari truck before encountering the entrance of a temple structure and then driving inside.
Since then the attraction building that is currently going up is much bigger than the first version I had heard about, however, I'm told that this version will still have an outdoor segment to the attraction at the start. The real interesting thing is that apparently the outdoor portion of the ride can be bypassed in bad weather conditions. While the attraction is supposed to have a massive 3D screen surrounding the attraction vehicle similar to King Kong 360-3D at the Hollywood park, I was always told that this was not the finale scene. There is supposed to be one more final scene beyond this that will include a new massive King Kong animatronic figure. If the latest rumors are on the money, Kong's arms will be powered by a pair of KUKA robotic arms which should be quite stunning and impressive.
Speaking of Kong's arms... one of the oddest and oldest rumors I ever heard about this attraction involved Kong's arms. I have no idea if this rumor is still true or not, as I can see how easily this would be nixed from the attraction simply for safety concerns, but try to envision a finale like this. Your off-road safari truck (likely a topless truck for the best viewing) would feature a female driver who, like the old Jaws and Kongfrontation attractions, would also serve as the narrator for your journey. The tech involved here would have to be flawless to make this work, but the ancient rumor pitched the concept of having the finale Kong figure being able to reach out and GRAB your driver from the truck and run off and turn to run off with her. Your truck would then roll slowly to a stop in the next room, where crew members would meet up and evacuate you out of the temple, and then send the empty truck on to the loading room for the next group of guests.
I'm just not quite sure how this would work, but it certainly would be an amazing finale unlike any other if Universal was able to pull this off. Anyway... with 2015 now under way, the latest whispers suggest that they may finally be ready to make the big announcement about what this attraction really is over the next month or two, so stay tuned!

(12/24/14) Was the night before Christmas… and the huge Skull Island building is having more walls being added to enclose it! A few new pictures have been posted to OrlandoParksNews this week, but I have to wonder just how much longer we will have to wait until Universal is ready to announce just what exactly this will be. On a related note, I've heard that the workers have attached a small tree to the top of the building strucutre, which is a construction tradition to mark that the highest point of the structure has been put into place.
(12/16/14) Get ready for the most mind blowing look at the new attraction building going up on our favorite "Kongstruction" site at Islands of Adventure. JakeAdventure.com has posted aerial footage shot during a helicopter ride over the park and gives the world our best look yet at the entire construction site, as well as a true sense of scale in terms of just how large this new building is, as the work site so far has covered up almost the entire open plot of land for this new giant structure. And if there was still any doubt about this being a Kong / Skull Island themed attraction, compare those odd looking steel protrusions they added to the front of the structure to the entrance of the Kong attraction at the Hollywood park to get an idea of what I think is going on here.
On a possible related note, Universal Pictures has also announced that their new "Skull Island" prequel film to King Kong has seen the release date pushed back from Nov. 4, 2016 to March 10, 2017. The film has a slight name change as well, and is now being called "Kong: Skull Island".
(12/2/14) The latest picture of the massive new attraction building going up at Islands of Adventure can be found over at OrlandoParksNews this week. If you thought it looked big before… wait until you see it this week.
(11/26/14) It has been a while, but new pictures from Islands of Adventure have been posted to OrlandoParkNews showing off the progress around the park, including a look at the now very large show building constructed for the new, still unannounced, new attraction. While the steel is still going up on one end of the structure, walls to enclose it are going up on the other end already.
(11/11/14) OrlandoParksNews takes another look at the rumored Kong construction site this week, as the attractions large show-building is growing bigger each day.
(11/4/14) OrlandoParksNews ventures out to Islands of Adventure to check out what's new in the park, as well as check on the latest bit of Kongstruction going on as the metal framework is now rising very quickly into place.
(10/9/14) While the first signs of vertical Kongstruction were just noted the other day, the latest pictures from Islands of Adventure (at OrlandoParkNews) show that they are now moving very quickly, as a steel framework for a large structure is now going up very quickly.
(10/6/14) According to the last pictures on Twitter, they have begun vertical Kongstruction at Islands of Adventure this week. Check it out here.
(9/16/14) The latest update from OrlandoParksNews takes a look at our favorite Kongstruction site where there are an assortment of pipes, rebar bits being twisted together and some actual concrete that has been poured.
(8/28/14) An interesting rumor has been posted to Orlando Parks News this week about what we might expect to see from the rumored new King Kong attraction going into Islands of Adventure. Much of what they've posted falls in line with what we've posted for months, that it will be a mix of animatronics and a projection effect finale, but they do mention one extra thing. An animatronic that will appear to be running… as in… running after you! "Must go faster! Must go faster!!"
(8/15/14) Orlando Parks News takes a look around Islands of Adventure today, where they spotted some fireworks barges in the lagoon (for a private event, nothing more!) and took another long look at the site prep work going on for the rumored Kong / Skull Island attraction. At this point however, I with no sign of real vertical construction just yet, I have to think that unless they put the petal to the metal (Transformers style) we're looking at something that will open in Late 2015 to Summer 2016 at this point. I could be wrong… but just something to keep an eye on as it doesn't look like much has changed from when I passed by the site back in June.
(7/31/14) Interesting news came from Comic-Con last week, as Legendary shared that they would reboot Universal's King Kong film as a new prequel film called Skull Island that will hit theaters in 2016. Could there be a possible thematic tie in with the rumored Skull Island attraction under Kongstruction at Islands of Adventure. We'll have to wait and see.
Oh, and while this has nothing to do with this attraction, it's also worth mentioning that Legendary is also planning on making Godzilla 2 in a few years and that it was confirmed to also feature fellow monsters, Rhodan, Ghidorah and Mothra. Between Godzilla, King Kong, and Pacific Rim, Legendary sure seems packed to the gills with giant monsters lately, which could result in more theme park ties through their partnership with Universal.
(7/24/14) OrlandoParksNews takes a quick look into the Kongstruction zone this week to see what is new. Not much… still just dirt being moved around, but it is interesting to see just how large of an area they are working on.
(7/15/14) I've been wondering if this was going to happen, and it looks like today was the day. The top of the Jurassic Park archway on the Toon Lagoon side of the land has been removed according to this picture posted to Twitter. So the question is… will the move it further in, or will they be changing the name of the island? Perhaps both!
(6/30/14) Kongstruction work is progressing at a steady pace it seems, and the latest pictures of the site can be found over at Orlando Parks News. Still a lot of dirt moving only at this point, but they are gathering an interesting assortment of pipes on the site.
(6/16/14) New Kongstruction photos have been posted to OrlandoParksNews this week. Check them out.
(6/6/14) While there is nothing to see yet, it seems anyone can get a good view into the new Kongstruction site clearing while riding the Pteradon Flyers. Pictures have been posted to OrlandoUnited, though it's just a lot of dirt being pushed around at this point.
(5/28/14) Pixels at the Parks has posted new aerial footage showing off what's going on in the rumored Kongstruction site inside Jurassic Park.
(5/21/14) Some interesting Kongstruction photos have appeared on the Internet this past week. This one shows off that the area behind the T-Rex photo op has been cleared of all trees while this second set of photos shows off the site clearing itself, as seen from Thunder Falls Terrace.
(5/9/14) A new construction update from Islands of Adventure has been posted this week by OrlandoParkNews.com, which includes on Page 2 a look at the rumored Kong construction site as seen from the pathway. Some of the greenary has been removed, marking ribbons are on some trees and a new green mesh metal fence is being set up to separate the new construction site from the rest of the Jurassic Park area. Earth moving equipment can also be spotted between the trees in just the right spot as well.
(3/27/14) OrlandoParksNews heads into Jurassic Park this week to seek out signs of construction for the rumored new Kong ride project, as well as take a peek at the Hogwarts Express train station.
(3/24/14) Parkscope made a great discovery over the weekend, when they came across new plans on the Orlando Water Management website detailing the site and shape of Project 340… otherwise rumord to be the new King Kong attraction soon to be starting construction. The new attraction building appears to be very large in the plans, taking more up land than the nearby Jurassic Park water pump station tower.
(2/27/14) OrlandoParkNews ventures into the jungles of Jurassic Park to photograph many of the trees near the rumored new Kong attraction site that have colored ribbons wrapped around them. Those with a white ribbon will be saved. They also noticed a number of trees also marked in similar fashion over in the former Triceratops Encounter attraction area.
(2/26/14) Normally I shy away from linking to forum pages where you have to register to see them, but this may be worth it. If you want to see the cleared out future site for the rumored new Kong attraction at Islands of Adventure, create an account at OrlandoUnited Forum and take a look at this aerial picture taken this week.
(2/15/14) Looks like the heavy digging may be nearly ready to begin at the rumored Kong site behind the Thunder Falls restaurant. Screamscape sources tell us that all departments have been notified that they need to clear out anything that they might have had sitting in storage at the site ASAP.
(12/24/13) The rumored King Kong project may possibly get an official public announcement sometime between Spring 2014 and the grand opening of Diagon Alley along with a rumored possible second project / attraction for the Studios park.
(11/24/13) A couple of interesting tweets came out over the weekend from HateToFly regarding possible future Islands of Adventure attractions. One claimed that the rumored Lorax dark ride plans pending for Seuss Landing were shelved, while the other claims that a May 2016 opening date was put on the planning calendar for the new Kong attraction planned to go in next to the Thunder Falls restaurant inside Jurassic Park.
Of course now I'm curious where the rumored JP themed coaster for 2015 may fit (or not) into all this as well.
(10/22/13) Interesting new information has come to light regarding the new proposed Kong attraction from brief chats with HateToFly and another source. Remember everything is subject change of course while they work out the final design and budget limitations, so nothing has been finalized. That said, lets talk about what is envisioned so far.
It looks like they will be trying to fill up the entire available space open to them immediately to the left of the Thunder Falls Terrace restaurant down the pathway towards the current Jurassic Park archway. Speaking of which… I'm not sure if the inclusion of a Skull Island into the Jurassic Park 'island' will require this archway to be moved down closer to Thunder Falls or if they are planning on possibly renaming the island to something that might fit the overall theme of the two different IPs (Intellectual Properties). For example, the proposed Universal park in Dubail had a whole land with a Kong style theme to it called Epic Adventures, complete with a clone of Dueling Dragons except the coasters would be themed as giant bats. Anyway… what to rename the island is a headache for another day…
As previously hinted at by HateToFly, the entrance to the attraction will be themed as the ruins to some kind of temple, directing the flow of guests into the dark themed interior space. Much like the interior of the Revenge of the Mummy queue, it appears that the loading platform for the ride will be on a different level from that of the rest of the queue, though I'm unsure if the guests will flow up to it or descend down to the awaiting vehicles.
While I'm unsure of the exact theme to be used here for the vehicles themselves… they will be large in terms of capacity, and linked together in pairs. In terms of capacity only, imagine something the size of the two-car trains used on Disney's Great Movie Ride, but likely themed up to look more like giant off-road safari trucks. Also, much like the old Jaws ride, the word is that you will be taken into Skull Island by a driver / guide who will help keep you alive.
From the sound of things the initial portion of the ride will take place outdoors, leaving the temple ruins and heading off into the jungle of Skull Island briefly before you come across the giant wall meant to keep Kong and the other nasty beasts inside, which will probably look similar to the one seen in the movie. Beyond this point is still a bit of a mystery however… so we'll wait and see what else pops up.
(10/16/13) According to a tweet from HateToFly, a possible first sign of Kong dropping into the open land behind Thunder Falls has come to light. It seems that the photospot location of the T-Rex in Jurassic Park is to be relocated to another area of Jurassic Park suddenly. Located just to the immediate left of the Thunder Falls building, there really would be no reason to ever relocate it unless they needed to put up construction walls needed to begin transforming this area into Skull Island.
(10/14/13) Rumors about a possible return of King Kong to Universal Orlando have run wild on and off over the past year or so. You may recall a report from HateToFly at Orlando United in 2012 claiming that Disaster would be updated to become a new version of Kong. This was followed by Screamscape's own sources telling us the Kong concept was improved in scope and moved to Islands of Adventure back in February 2013… only to have these sources in May 2013 report that the new Kong ride concept was canceled in favor of a new Jurassic Park themed ride instead.
This past week HateToFly has posted another new message regarding the fate of Kong… and this time he pretty much describes (but in more detail) the exact same ride experience I had heard as coming back in February, to be located behind the Thunder Falls restaurant area. According to the HTF report, this new Kong ride will be added along with the new Jurassic Park themed ride expected to go into the closed Trike Encounter spot. Sounds like Comcast has decided once again to double-down on their Universal Orlando budget and is planning to bring Skull Island to life. As we have seen already, survey flags in this location behind Thunder Falls were already been spotted last month.
(9/12/13) HateToFly posted an interesting picture to Twitter earlier today, showing off a new construction survey flag now in place in the empty dirt lot behind the Thunder Falls restaurant inside Jurassic Park. I guess we know the location of where the new Jurassic Park themed ride for 2015 is going to be located. (UPDATE - This may be for a King Kong / Skull Island themed ride instead...)
(5/11/13) I can't say that I didn't expect this, but rumor has it that the idea of cloning King Kong 360º 3-D to Islands of Adventure was given a thumbs down in favor of other more favorable project ideas.
(2/11/13) A very interesting rumor was sent my way has could have an interesting effect on the future of Islands of Adventure. Our source comes forward with rumors of yet another interesting new ride concept being pitched to the park… one that would see a new ride added into that big empty space between Ripsaw Falls and the tall Jurassic Park building, running behind the Thunder Terrace restaurant.
The interesting thing is that this new ride is not themed to Jurassic Park, not to Toon Lagoon… and not even to anything associated with Middle-Earth, but is distinctly a Universal creation. Breaking it down, this is essentially a 'ride' version of the King Kong 360º 3-D attraction added to the backlot tour at Universal Studios Hollywood. Guests would be loaded onto some kind of tram ride vehicle and taken for a tour through the jungles of Skull Island (I assume this part is outdoor) and then they would transition into an indoor building where more fun scenes will take place, ending with an action finale scene using similar projection technology to what they use in the Hollywood park.
What do you think? Would this work in Islands of Adventure? There are dinos in the attraction, but would it fit in next to Jurassic Park? I've got to admit, while I'm not sure how they will make the theme work, adding Kong and Skull Island to Islands of Adventure does seem like it might be a good fit. Check out the video below to see what the Hollywood attraction is like, then imagine this as just being the finale to a lengthy new dark ride concept.

2016 - Incredible Hulk Coaster Renovation - (5/23/16) More footage of The Incredible Hulk testing during the daytime this time was posted by Mako Madness this week.



(5/20/16) Mako Madness hung out at Universal Orlando after dark the other night and caught video footage of Incredible Hulk making several test runs throughout the night. This is good news for sure, as it shows that the ride is fully functional, so any delays that may push back the opening to "late summer" may be either due to unfinished themeing, or they may simply be waiting on the arrival of the full set of new trains as Hulk typically runs a three-train operation for most of the summer to handle the crowds.
One other thing you may notice from the footage, especially when they get a little closer up... Incredible Hulk is a lot quieter this time around and is lacking the old rumble and roar. This could be good for the ride as well, as the big coasters at IOA were always limited to running at night for a small number of days per year due to noise concerns. A quiet hulk could allow it to run after 10pm more often.

(5/11/16) Time to play Good News / Bad News...
The good news first... a video showing off the look of the brand new Incredible Hulk coaster trains has been posted, and these are some seriously sweet, sexy and mean looking new green trains, complete with automotive style LED headlights. The video also mentions how the storyline told in the queue will be changed and updated to tell a new story about how General Ross is testing Gamma Rays on you and your fellow volunteers as you work through the queue. Outside the building a new ride entrance archway will be built using pieces of the old coaster train and track. A new on-board sound system will also blast a new custom music score during your ride, created by Patrick Stump, the front man for Fall Out Boy. Then there is the matter of all new special effects that will take place in the launch tube.
You can also read more details on the official Universal Orlando Blog, but the images of the new train have proven many of the crazy rumors wrong, as it will feature the same style B&M restraint system as before (no vests) and these are regular sit-down trains, and not floorless trains. (Seriously, where did that Floorless rumor start anyway? We knew that wasn't going to happen because the SeaWorld parks already have two floorless coasters in central Florida.)
Oh, there is a little matter of the "Bad News". Universal is now saying that The Incredible Hulk will reopen in "late summer". So if I had to guess, we're looking at July to August.

(4/8/16) We've got three new pictures of The Incredible Hulk to share today, including a look at the new black launch tunnel paint, and the installation of the mid-course brake hardware and railings to the track, which was previously installed without it.
(4/1/16) An interesting thing has been noticed with the latest Incredible Hulk construction video... (jump to the 8:30 point) the old purple and green launch hill is now being repainted BLACK instead of purple, with some extra black trim over the green. Why black? I have no idea... but now I'm very curious. The station / queue building is now undergoing a transformation of it's own as well, which looks like some new features and themeing will be added to the building when they are done. They also point out something I had not noticed before... that the old mid-course brake-run on the old layout has now been replaced with a regular straight piece of track. Perhaps they will just slow the trains via a magnetic brake from now on, removing the need for a true mid-course brake run. Should be interesting to see how this develops.

(3/23/16) A general construction update all over the Universal parks was posted by Mako Madness, with a lot of focus on Skull Island and Incredible Hulk. Check it out below.

(3/14/16) A reader sent in a fantastic shot of the Incredible Hulk this week, as the giant Cobra Roll is now starting to take shape over the water. One interesting thing I've seen, but not in this photo, were that some of the supports in place for the bottom of the Cobra Roll are not your typical round B&M style supports, but are instead I-beam style steel. This makes me wonder if they may be planning to add some kind of fake scenic prop around the I-beams, to hide them from view. Fake rockwork maybe? A flipped over army tank maybe? I really don't know, but there has got to be a reason for the departure from the normal support style. Anyone know more?
(3/10/16) The giant vertical loop on Hulk is now complete, and thanks to a local reader, we have pictures as well. Enjoy!
(3/7/16) I was sent two new photos of Incredible Hulk as they have started putting up the track for the giant inversions over the water, starting with the vertical loop that exits going under the pathway.
(3/5/16) A new Incredible Hulk construction update has been posted by Mako Madness this week, as the track that surrounds the launch-tunnel is now all in place, completely all the backstage track area as well, which leaves only the large inversions out front that cross over and under the pathway, or sit over the water left to be installed last. Plus there is still scaffolding poking out of the top of the launch tunnel, where we have yet to hear about what new effects (or launch tricks) may be in store when the ride re-opens.

(3/2/16) A new Incredible Hulk construction video report was sent in by Coaster Nation. Check it out below.

(2/26/16) A Screamscape reader came across a couple of pieces of Incredible Hulk track parked at a truckstop in Knoxville, TN. I'm not sure how much track Universal has in storage right now, but interesting to see that it is still being trucked down from Ohio.
(2/23/16) A new construction update for Incredible Hulk and other projects at IOA and USF has been posted to YouTube. Much of the backside of Hulk has been rebuilt already, so progress will soon be moving up to the front end of the layout in the near future. Check it out below.

(2/5/16) A new Incredible Hulk construction update has been posted by the Mako Madness crew, along with a peek into Skull Island and then off to USF for a look at Ride Through New York and Fast & Furious.

(1/23/16) A ton of new track for the Incredible Hulk Coaster have been put into place once again this week. You can check on the latest updates in the video posted by Mako Madness this week, embedded below, which goes on to check out the Skull Island site as well.

(1/13/16) A new update from WildGravityTravels showing off the Hulk construction site actually managed to get the first pictures of greek Hulk track now in place on the supports.
(1/9/16) The latest video construction update for The Incredible Hulk at Islands of Adventure shows the first signs of new vertical construction, as new supports are going up for the coaster once again, work crews spotted in the launch hill and working on the footers once again. Nice to see the Hulk coming back to life. Meanwhile they also have some pictures sent in from the plant in Ohio where unpainted pieces of Hulk track are sitting about waiting to get finished.

(1/5/16) More Hulk track was spotted on the road near Knoxville, TN by one of our readers who was quick on the draw to snap a few pictures. Enjoy!
(12/16/15) A reader sent in several new pictures of the Incredible Hulk construction site which is currently focused on re-working the many footers for the coaster.
(12/14/15) We've got even more Hulk track pictures from the factory to share today on Facebook, thanks to a posting by the team at CoasterForce. Note, the picture discovered on Twitter mentioned in yesterday's update was also one of CoasterForces pictures as well, it was just borrowed and re-tweeted out and the Internet did the rest.
(12/13/15) A Twitter user with a keen eye gave us our first peek at what appears to be brand new Incredible Hulk coaster track loaded up onto a truck at the plant in Ohio and ready to make the journey to Orlando.

(12/7/15) OrlandoParksNews takes a good look around the Incredible Hulk site, giving us a look at how the old footers for Hulk appear to be getting modified to accommodate the new version of the coaster.
(11/4/15) OrlandoParksNews has posted a new photo update from Islands of Adventure showing off what's left of The Incredible Hulk coaster as of this week. The old launch tunnel looks kind of lonely shooting up into the sky with no track sticking out of it, and just one large vertical loop remains over the water portion of the ride.
(11/2/15) About four weeks ago I reported a rumor that sent shockwaves through the theme park and coaster enthusiast community, with a statement that simply said that the 2016 version of The Incredible Hulk coaster " may not be from B&M."
I am happy to report at this point that that rumor now appears to not only be in error, but it and a whole slew of other rumors and details that started to pour in following that were likely part of a deliberate dis-information campaign on the part of Universal Creative to locate and shut down any internal information leaks within their organization. As mentioned, many other rumors soon followed that either attempted to provide more detailed information on the rehab, both collaborative and conflicting, as well as rumors about "other" projects in development. Since things were getting a bit fishy I opted to not report on any of those rumors as well for the last several weeks to let the dust settle, which I believe it has.
The end result seems to be that B&M will indeed be involved in building the new and improved Incredible Hulk coaster, and if you've seen some of the photos and videos from the fabication plant in Ohio over the last month, there are a number of unpainted track pieces on site in the background, which are very likely for the Hulk coaster. We're just waiting to see when the first piece of Green track will be spotted in the yard, finished and ready for shipment.
(10/27/15) In a sad bit of news, most of the Incredible Hulk coaster's track and support structure has now been removed. A photo showing off all that is left (from launch tunnel to the half-missing Cobra Roll to the dive under the bridge) at the moment has been posted to the OrlandoSentinel.
(10/21/15) A great photo check-in at the demolition of the Incredible Hulk coaster has been posted to OrlandoParkNews this week, check it out.
(10/16/15) Several new pictures showing off the removal of the Incredible Hulk coaster's track can be found at CoasterOfTheDay.com.
(10/9/15) A lot of shocked whispering and question asking has been taking place for the last 24 hours since I mention being told that the 2016 version of Hulk may not be from B&M. Since then another site claims to have spoken to their own Universal spokesperson and was told it still would be B&M. But is it?
The problem is, I really just don't know. According to my original source on the story, the true answer is a bit complicated, but so far they are holding onto what they were told, and that it wont be B&M and someone else is making the new track and trains.
Of course, there is always a chance that someone mis-spoke and B&M really are working on the new Hulk... which is what we assumed was going on all along, but just the fact that the very idea of B&M not being involved has come to light as an option on the table is kind of shocking itself.
For now, I'm going to sit and wait and let all the various pieces fall into place so we can determine just what is going on.
(10/8/15) Consider me more than a tiny big disturbed by this news, but a fairly solid Screamscape source has informed me tonight that the 2016 Incredible Hulk coaster may not actually be from B&M. They couldn't tell me who would be behind the rebuilt version, or even if it would still even resemble old Hulk layout or not anymore, but apparently something is afoot. Stay tuned...
(9/30/15) Ready to see something that will make even most hardened coaster lovers cringe and maybe even shed a tear. In The Loop has posted a new video showing that the removed track pieces from The Incredible Hulk have been dropped off in the same scrap-pile as the trains, at Trademark Metal Recycling in Orlando.
Of course, this now confirms the rumors that Hulk is indeed getting not only all new trains, but a near-complete track replacement. I say 'near-complete' simply because, I'm assuming right now that the station and transfer tracks, and possibly some other sections, may remain in place. Since these rumors are now panning out to be true so far, I'm guessing the rumors of Hulk returning with a new B&M designed launch system could also be true. As for the new trains... all I'm hearing so far is that we can expect them to likely have B&M's new 'vest' style restraint system.

(9/29/15) Behind the Thrills has posted some great new pictures of The Incredible Hulk coaster... now with track sections missing. No one has discovered any new track laying around Universal property just yet, so it isn't clear if they are replacing the track, or just taking it down to refurbish the existing track just yet. As for the Hulk's trains... a picture was posted to Twitter by someone who came across the cars thrown out in a dirt field, seemingly without much care, which seems to lock in the rumor that the ride will receive entirely new trains when it returns in 2016.
(9/9/15) OrlandoParksNews dropped into IOA real quick to check on Incredible Hulk one last time, and noticed some strange yellowing markings added over some track sections. Quite curious to see what those markings are for if the rumors of a complete track replacement are true.
(8/21/15) So what's going on with the Incredible Hulk? I had heard a few rumors before, and now I'm hearing similar tales again, but apparently the refurbishment may be much more involved that previously thought. This may not be a case of a new launch system, new trains and new paint... we may actually be seeing a complete replacement of the entire coaster, track piece by piece, support by support, where Hulk will be rebuilt as a brand new ride. Say nothing of the fact that while Universal would only say that the coaster will return with the same "Incredible" personality... they did not actually confirm it will return with the same name, or the same theme... which matches up with some older rumors as well.
The interesting thing is that the Incredible Hulk Coaster just opened in 1999... so it's only 16 years old, and apparently ready for a complete rebuild, even though there are far older B&M coasters out there in the world, like Kumba at Busch Gardens Tampa for example, which is actually 6 years older than Hulk. So this is somewhat of a first for a B&M coaster, though it goes without saying that Incredible Hulk is not only one of the world's most well known B&M coasters, but probably the one with the most train cycles as well due to being in Orlando where it runs at full capacity almost daily. Though I can't help but wonder how the nearby Dragons Challenge coasters are aging by comparison. Either way, I can't wait to see how this story plays out... just hoping that Hulk doesn't return with a Nintendo theme.
(8/20/15) You may remember those work permits discovered a few weeks ago about changes for the Incredible Hulk coaster? Universal confirmed on their official Blog that The Incredible Hulk Coaster will be closing on September 8th in order to add some "new enhancements to its storyline, ride vehicles" and to improve the overall experience.
The new experience is said to be more immersive and "high-tech", but they also say that the coaster will have the same "Incredible" personality that it has now when it reopens in time for Summer 2016.
(6/27/15) I'm not sure if this will require extended downtime, or if this is something that can just be done one at a time, leaving the attraction open, but a construction permit for the Incredible Hulk coaster was submitted by Universal Orlando to "Remove and Replace" the coaster's launch motors.
(4/30/15) It wasn't all that long ago that I wrote at length about how Disney and Universal could be preparing to meet and discuss terms for a possible shared use or even a release of Universal lock on Marvel theme park rights on the East Coast in exchange for something from Disney. This week WDWNT.com reports that not only may a deal be in the works, but that by the end of the year we could see the Incredible Hulk coaster get a new theme and name, and Doctor Doom's Fearfall could get the same treatment, or may even be removed entirely.

2017-2018 - Dragon Challenge Refurbishment - Rumor - (11/24/15) I've been told that once the rebuild of The Incredible Hulk coaster is complete, we can expect to see a large refurbishment performed on the Dragon's Challenge coasters as well,
though it isn't expected to be as extreme as the Hulk's. According to one source, we will be all new coaster trains brought in, but we can expect to see the existing track get refurbished (though some sections may need replacing) as well as a complete repaint of the entire attraction.
So far the timeframe hasn't been locked down, but they expected it to take place sometime within the two years following the completion of the Hulk rebuild, which would mean sometime between mid 2016 to mid-2018. As always, there is always the constant rumor that Universal just might allow the dragon's to "duel" once again... but no one can confirm if this will happen for sure.
2017/2018/???? - Jurassic Park Enhancements - Rumor - (2/26/16) While I don't have an exact time for these, as I'm told the projects are still in flux, it sounds like Universal has been tasked with enhancing and adding some smaller new attractions to the Jurassic Park area. Of course this means that the current Camp Jurassic playland area, the new Raptor Encounter area, all the way down to the Discovery Center building could either be repurposed or leveled completely to fit in new attractions. It is too early to say exactly what is coming, but rumors of two small to medium sized coasters (wood and steel) were mentioned, and I assume this will likely see the removal of the low-capacity Pterradon Flyers coaster. There was also talk of some kind of flat ride, some kind of family car/jeep ride, and rumors of a Dinosaur Vet Paddock that would become an enhanced and permanent home to an upgraded version of the Raptor Encounter concept, but this one will feature a number of different species.
Depending on just how expansive a budget they get however, I have heard early rumored that suggested that a Jurassic World style Gyrosphere attraction concept was also in development. With so many possibilities and projects being talked about, this could be a multi-year expansion effort as well to enhance the overall Jurassic Park theme, which only makes sense given how popular the brand has become since the Jurassic World film, which has a sequel on the way as well.
2019 - The Secret Life Of Pets Dark Ride - Rumor - (2/26/16) Look for a copy of the same new dark ride experience planned for the Hollywood park in 2018 to open in Orlando in 2019. This will be a major new family dark ride expected to feature a good number of classic animatronics. The location for this attraction is still up in the air between replacing Shrek 4D in Universal Studios Florida or to take over the Toon Lagoon theater space at Islands of Adventure.
Where it opens will depend on how other projects in development turn out, as well as where they think it will receive the best impact and improve that park's experience. Currently, the attraction is said to be leading more towards using the Toon Lagoon theater site than taking over Shrek. It is a bigger space and USF will have opened two new attractions already nearby Shrek by then (Race Through New York and Fast & Furious) and IOA is most likely to be the park that could use the boost of a new attraction at that time. Of course, this also depends on how much of the rumored Jurassic Park enhancements get green lit and built by this point in time as well.
(1/16/16) If you've read our rumor for Universal Hollywood, you know that Universal Creative is working on a new dark ride concept themed to the upcoming animated film, "The Secret Life of Pets", from the team behind the Despicable Me film series. Fans of the Universal Orlando Resort were quick to write in to ask, "What about us?".
This question comes with good reason behind it, as most of the new attractions we've seen added to one coast have made their way to the other within a few years such as Despicable Me, Simpsons themed restaurants, Transformers, and construction under way to build a new Skull Island: Reign of Kong, Fast & Furious Supercharged and least we forget the Wizarding World of Harry Potter that will open in Hollywood in a few months. So what about Universal Orlando?
After doing a little digging I've been told that the loose plan right now is to build a copy of The Secret Life of Pets in Florida, provided that the Hollywood version proves to be a hit when it opens first. This means we won't likely see a clone open until 2018 or 2019, which seems just about right as the Orlando resort will have their hands full with already announced projects through to 2017. As for the location of the ride, I'm told they have their sights on a possible location within each of the Florida parks right now.
Over at Islands of Adventure, I'm told that the current site of the Toon Lagoon Amphitheater is being considered for a number of new projects, including this one. With that in mind however, another BIGGER project is hoping to land that site first, but we'll discuss that story at another date. At the Studios park however, the site of choice is a little more interesting and would see the Shrek 4D attraction close to make way for the new dark ride. This would also put the Secret Life of Pets right across the street from that park's Despicable Me Minion Mayhem attraction, creating a nice little themed zone for the Illumination Entertainment properties. Since this project is still several years out, if approved at all, anything can still happen to change it, but I'm leaning towards this going to USF myself over the Islands of Adventure site, which has another important project also wanting that particular site.