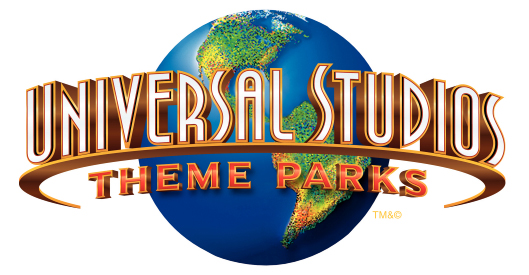 Islands of Adventure
Orlando, FL
NBC Universal / Comcast

---- THE LATEST BUZZ ----
(1/14/20) Parkwide Construction Report (MORE...)
(1/9/20) Jurassic Park Coaster Update (MORE...)
(1/5/20) Is A New Lord of the Rings World In Development? (MORE...)
(12/13/19) Jurassic Coaster + Green Eggs and Tots? (MORE...)
Ride Rehabs - The following information is not guaranteed to be 100% accurate.
Jurassic Park River Adventure - NOW CLOSED through Jan. 24, 2020
Hogwarts Express - Jan. 16, 2020 through to Jan. 17, 2020
Wizarding World of Harry Potter - DIAGON ALLEY Review!
Screamscape Previews Diagon Alley!! We've Got All The Details!
Screamscape Review Part II: Harry Potter and the Escape from Gringotts
Screamscape Review Part III: The Hogwarts Express!
Other Features & Reviews
Skull Island: Reign of Kong (2016)
Volcano Bay (2017)
Christmas in the Wizarding World of Harry Potter (2017)
Hagrid's Magical Creatures Motorbike Adventure (2019)
General Park News - (11/18/19) The Holiday season began over this past weekend at Universal Orlando. Christmas in the Wizarding World of Harry Potter is back with special live holiday musical performances from the Frog Choir, Celestina Warbeck and the Banshees and The Magic of Christmas at Hogwarts Castle projection show, bringing fun aspects of Holiday Cheer to the Wizarding World in both theme parks. Plus you don't want to miss out on the limited holiday run of Hot Butterbeer.
In Islands of Adventure you can enjoy the return of Grinchmas with the Grinchmas Who-liday Spectacular live show.
At Universal Studios you can enjoy Universal's Holiday Parade featuring Macy's as well as performances from Manheim Streamroller on Nov. 23, 24, 30, Dec. 1, 7, 8, 14 and 15.

(10/3/19) Bee Careful… Bee Ware… because an invasion of bees apparently forced Universal Orlando to close Hagrid's Magical Creatures Motorbike Adventure on Wednesday afternoon. According to the reports thousands of bees covered the forested attraction space in an angry swarm, leaving Universal with no choice but to close it down for rider safety until they can determine a course of action to get them to leave.

(4/28/19) Universal Orlando has announced their 2019 Holiday plans for the theme parks. The holiday season will run from Nov. 16 through to Jan. 15th and feature the return of the Universal's Holiday Parade featuring Macy's in the Universal Studios Florida park, the return of the Ginchmas Who-liday Spectacular in Islands of Adventure, as well as all the Christmas in the Wizarding World of Harry Potter extra entertainment in both parks, including the awesome night time projection show on Hogwarts Castle itself. Also look for special musical performances by Mannheim Streamroller inside Universal Studios Florida on select nights.

2021 - Jurassic Park Coaster - Under Construction - (1/14/20) A new giant photo update from Islands of Adventure shows off the construction on the Jurassic Park area coaster, some work in the Popeye & Bluto area and more. Follow the link to OrlandoParkNews to check it out.

(1/9/20) A quick video clip posted to Twitter shows off a close-up look at the footers in place between Popeye and the JP Discovery Center building for the new Jurassic coaster under construction at Islands of Adventure.




(12/13/19) Orlando Park News has posted a batch of new photos showing off the construction site for the yet-to-be announced Jurassic Park themed roller coaster project to be built and travel all about the themed land. Be sure to move on to the second and third pages as well to see photos taken from within Jurassic Park. Keep on scrolling down and you can see the new menu now posted at the Green Eggs & Ham building at Seuss Landing as well which has added a collection of "tots" based dishes and "Who Hash" to the menu, plus S'mores Nutella.

(11/15/19) A reader sent in a couple of construction images showing off work taking place for the new Jurassic coaster project along the water's edge, behind the JP Discovery Center building. I'm not sure if they are just trying to work on an area to install footers in the water, or if they are perhaps installing walls for a dry channel area that would allow for the coaster to dive below the water level. Hard to make out from this angle, but we do know that the coaster will travel along the water's edge here a few times.

(8/13/19) OrlandoParkNews.com has posted a new photo update from Islands of Adventure this week. Scroll down about half way to see the Jurassic Park section of the update where they look over the site of the park's next future coaster project, with more photos on page 2 showing off all the clearing that has taken place on both sides of the JP Discovery Center building.

(8/1/19) Looks like we have a possible name for the new Jurassic themed coaster coming to Islands of Adventure in 2021. A new trademark filing from Universal has been posted for the name, "VELOCICOASTER" as of July 24, 2019. Personally… I'm kind of hoping they reconsider this one… I get what they are going for, but while it sounds interesting to say it out loud, it just looks odd to me when written out. Maybe that's just me, but it's almost a little too tongue-in-cheek of a name, that sounds more like something from the newer Jurassic World era park, than a classic Jurassic Park era attraction such as the "Jeep Tours" and "River Adventure".
Then again… if the long term plan is to upgrade the Jurassic Park River Adventure into the new Jurassic World themed version, like what was just done in Hollywood, then maybe we are on to something here after all.

(6/21/19) While visiting Islands of Adventure last week, I was shocked to see just how much land has now been cleared out for rumored the 2021 Jurassic coaster project. The work space is huge, having cleared out the entire lush jungle-like landscape between Camp Jurassic and the JP Discovery Center building, plus all the land behind the Discovery Center as well.
I did a quick layout showing off the general site area being worked on at the moment to show everyone just how large it is, easily taking up enough space to build another Incredible Hulk sized coaster if need be. Oh, and while the park did remove the former short-cut bridge that ran from The Lost Continent to Jurassic Park, they have now built a new bridge that crosses the water at a different angle to be further away from the construction zone. No peeking at the site from there though, the view from both sides of the bridge is blocked by very tall walls.

(4/26/19) A few photos showing off the new construction in the Jurassic Park area of Islands of Adventure for the park's next big coaster can be seen at OrlandoParksNews this week.

(3/31/19) Some great photos showing off the now cleared backside of the Jurassic Park Welcome Center building have been posted to Orlando Rising along with a few other pics of park construction sites in the Wizarding World of Harry Potter, the former T2/3D theater and future Today Cafe site.

(2/4/19) Disney & More takes a look at Island of Adventure this week at the area behind the Jurassic Park Discovery Center building where construction for the unannounced next roller coaster project has begun and sections of the site is being cleared to make way for coaster footers.

(1/25/19) Did Comcast slip up and confirm that a Jurassic World update was coming to Islands of Adventure? During an earnings call they apparently mentioned that 'Jurassic World attractions" were coming to their domestic parks. Attractions… as in plural… more than one.
Of course these are Comcast boardroom execs who may mispeak and call things by their wrong names, and may not differentiate between Jurassic PARK and WORLD the way us theme park fans do. But still… just something to keep in mind while I bring this next piece of information to light.
Screamscape sources decided to fill us in on another new ride experience rumored to be in development that is most definitely themed to "Jurassic World". For quite some time now we had heard that Universal Creative was working on ideas for a way to bring the Gyrosphere ride experience to life and now we finally have some details on the proposal.
From what I'm told the experience will blend the use of VR on guests seated inside a "Gyroscope" style vehicle that is really mounted to a motion-base, outfitted with an array of 4D theater style enhancement effects systems such as water splash, air blasts, and themed scents. In classic Universal style ride form, guests go on a dinosaur tour in the Gyroscope when the inevitable "something goes wrong" moment happens and you are suddenly surrounded by a stampede of dinosaurs… including a big toothy one who bashes you about and attempts to eat your Gyrosphere. The final result is expected to be stunning, with 90-frames a second fully rendered VR visuals.
On a final note… please keep in mind that this attraction may not be for Universal Orlando at all, and with a new park under construction in China, this kind of attraction could very well premier first in Beijing before it does in the US.
It may also be worth mentioning that I did spot an interesting VR / Motionbase simulator ride experience set-up at IAAPA in November. While this isn't the same thing that Universal is working on, it sounds like others are also working in similar concepts.

(1/22/19) Looking pretty much as we described it last week, the local news has posted an overhead drawing showing off how the layout of the new Jurassic themed roller coaster coming to Islands of Adventure will look when it opens. With construction walls going up and work rumored to begin very soon, I'd guess that we'll see this ready to go sometime between mid 2020 and Summer 2021.


(1/17/19) We spoke about the rumors a few days ago and now I'm hearing that new construction walls are starting to go up within the Jurassic Park land at Islands of Adventure, a sign that work on that rumored new roller coaster may be kicking into high gear.
Meanwhile, shot about a week ago, Midway Mayhem did post an extensive video with lots of footage in the Jurassic section of the park, detailing what is already going on and rumors about what is to come, which you can see below (I jumped it ahead to begin at the Jurassic section). The break down some of it, if you don't have the time to watch, the midway games are already walled off and rumored to be moving closer to the Discovery Center building. The Raptor Encounter is also rumored to be moving to a new location on the other side of the pathway to allow the space it uses as well as the rest of the former Triceratops Encounter forested area to be used for the rumored new coaster. Speaking of which, they also report that the ride will feature a launch system as well as some interesting elements to be placed directly behind the Discovery Center, forever changing the view back there.


(1/15/19) While Islands of Adventure has "Camp Jurassic", Universal has filed a new trademark for a curious new attraction named, "Jurassic World Camp Cretaceous". Given the rumors of a possible plan to update all of the existing Jurassic Park section of Islands of Adventure to use the new Jurassic World branding, this could very well become a new name to be used for Camp Jurassic when the times comes.

(1/12/19) While we are still waiting on Universal to actually give their new 2019 addition an actual name, I think it's time to begin talking about just what may be Islands of Adventure's next new project… or perhaps it may be best to say… projects. With the rumored Zelda project said to have been put on hold until they can open Super Nintendo World, it would seem that it is time for dinosaurs to rule the Earth once again… or at least the focus of Islands of Adventure.
The big project that has been spoken about in hushed tones and dark corners for some time how is the plan to add a large new coaster to the park in the Jurassic Park area. According to the rumor mill the coaster is expected to have a station and queue placed in the area formerly used by the Triceratops Encounter attraction, and will then run around this more forested and green area of the park for a bit before heading out back behind the JP Visitors Center building and event off into track elements placed over the water in the central lagoon before heading back to the mainland.
The good news is that unlike the earlier rumors that talked about a JP themed mine train style family coaster, this one is expected to be a high speed thrill coaster, which is much needed at the park after the demolition of the two beloved former Dueling Dragons coasters. The placement of the coaster more towards the center of the park can also be seen as a more strategic move as well, as Universal had some well known "noise" concern issues with the neighbors over the placement of Dueling Dragons, which led to the construction of that massive wall back there.
Unfortunately, don't look for this to be another B&M coaster… as I've heard that the coaster will most likely come from Intamin who Universal worked with to build both the current 2019 coaster project as well as Escape from Gringotts.
Don't go yet though…. A new coaster may not be all that is on the way. In fact there is a chance that the entire Jurassic Park land may get an update to take on the new Jurassic World theme instead, including a possible overhaul and update to the Jurassic Park: River Adventure ride. That said… I think they are waiting to see how the conversion of the original Jurassic Park ride in Hollywood goes over with the public in 2019 before they give the green light to do it again in Orlando. After all, we've seen what happens when an attraction from the Hollywood park gets cloned a little too quickly in Orlando.

(8/24/18) While we know the Jurassic Park ride at Universal's Hollywood park is already announced to become a Jurassic World themed ride in 2019, Universal and Amblin filed new trademark paperwork on Aug. 13th for the "Jurassic World" name to be used not just as an amusement park ride but also to use the name as the title of a whole park or as the name of a themed area within a park.
Since we know this later part wouldn't really apply to the Hollywood theme park where the Jurassic ride is one of many rides in the Lower Lot section of the park, next to the Transformers and Mummy rides, it does make me wonder if there could be plans to transform the Jurassic Park land in Orlando, or possibly build an entirely new Jurassic World themed area inside the next new park.

(7/20/17) It is just a rumor at this point, but Screamscape has heard that Creature Technology may have been hired by Universal Creative to make some more large scale animatronic creatures for them. Creature Technology was the group Universal hired to build the new giant Kong figure seen in the Skull Island attraction and if the rumors are true, the group could be working on building some new dinosaur figures for Islands of Adventure. I don't know if these are for something new, or if perhaps the time has come to upgrade the old figures in the River Adventure ride. With a new Jurassic World film coming out next year, the timing would be right to perhaps introduce some new dinosaur encounters into the ride.
???? - Tolkien Middle-Earth / Lord of the Rings Land - Rumor - (1/5/20) Theme Park University is back with an interesting update, claiming that Universal Orlando may be quietly working on a Lord of the Rings themed land one again. Screamscape readers will remember that we talked about such an idea a couple of years ago as a possible replacement for Toon Lagoon at Islands of Adventure. At this time the Nintendo project was also announced as being in development, and it was also rumored that Toon Lagoon was also being eyeballed as a possible location of a separate "Zelda" themed land, as a sort of follow-up to come after Super Nintendo World would have opened in Universal Studios Florida as a replacement for the kiddie area.
We know all these plans changed, and Super Nintendo World is now destined to go into Universal's new Epic Universe theme park instead. This changed a lot of things, as there was a bit of a scramble between many other project ideas in the works, which also included an idea to turn the kids land at the Studios into a Pokemon attraction area instead, before the Zelda and Pokemon concepts were apparently shelved.
At the time, the idea to make a Hobbit or Lord of the Rings attraction area faced some difficulties, as the rights to the IP was involved in a bit of an ongoing legal struggle with the Tolkien family estate. Things have apparently calmed down a bit since then, especially in light of the fact that Amazon was able to buy the rights in 2017 to create an all new Middle-Earth themed prequel series for Amazon Prime. This is just a thought, but given the timelines involved, it may actually benefit Universal more to invest in attractions themed to this new Amazon created Middle-Earth series than to get behind the two previous series that have been over and done with for years now.