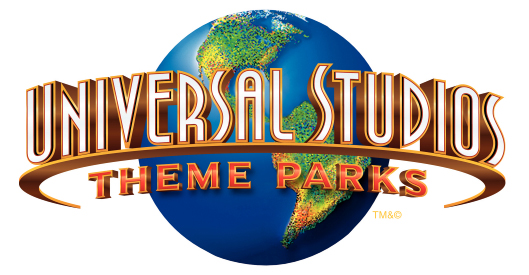 Islands of Adventure
Orlando, FL
NBC Universal / Comcast

---- THE LATEST BUZZ ----
(2/27/14) Kongstruction: Trees Marked For Removal (MORE...)
(2/25/14) Kongstruction: New Aerial Site Photo (MORE...)
(2/15/14) Kongstruction: Groundbreaking May Be Very Near (MORE...)
(2/13/14) WWE Superstars Enjoying Butterbeer and a Day Off (MORE...)
Ride Rehabs - The following information is not guaranteed to be 100% accurate.
Jurassic Park River Adventure - NOW CLOSED through 2/27/14
General Park News - (2/13/14) Its always fun to see celebrities taking a moment to enjoy the pleasure of a trip to a theme park like the rest of us. Last night I was sent a link to a new video blog from WWE's own Brandi Rhodes, along with her husband and WWE Superstar Cody Rhodes, who took time out of their busy schedule to drop in and visit Islands of Adventure to enjoy the rides, some Marvel comics trivia and of course… get an awesome Butterbeer fix just like the rest of us. You can watch all the action here.
(1/16/14) Ripsaw Falls is currently closed for winter refurbishment and it looks like they have an army working hard to repaint the attraction, making it all colorful and bright once again while the water has been drained. Meanwhile the site of the rumored new King Kong attraction in Jurassic Park (left of Thunder Falls) has little red survey flags all over the place, along with green ribbons wrapped around many of the trees, according to the photos posted to OrlandoParkNews. Meanwhile the former Triceratops Encounter area has several trees wrapped with stripped red & white ribbons. Photo Updates found at OrlandoParksNews.
(11/28/13) A fantastic set of pictures shot all around Islands of Adventure have been added to the Inside Universal forums, thanks to photographer "Jeremy". This includes a look at the Hogwarts Express depot under construction and more.
(11/24/13) As expected Grinchmas is returning again this year and will run from December 7th through to January 4th, performing several times daily in Seuss Lagoon.
(11/13/13) Great news this week from ParkScope, confirming a few rumors that have been running online for the past coupe of weeks. They have discovered permits detailing new projection systems are coming to improve the Harry Potter and the Forbidden Journey attraction.
(10/9/13) OrlandoParksNews takes a look around IOA this week, checking on the construction of the new Starbucks as well as the new Jurassic Park area midway games site where various game buildings are already up and the game names on display over the barrier. Then it's off for a quick check on the new Hogwarts Express Hogsmeade station.
(9/11/13) Starbucks fans can rejoice, as a new Starbucks will soon land inside Islands of Adventure in the Port of Entry. Construction is already underway, as the former Arctic Express stand (to the left of Cinnabon) is now closed to make way for the Starbucks empire.
(1/9/13) OrlandoParkNews has posted a new photo update around Islands of Adventure this week, including dropping the news that IOA now sells flavored popcorn in Ranch and Cheese flavors. They also take a look at the construction walls for the IOA side of the Hogwarts Express, with a peek between the cracks here and there.

2014 - Hogwarts Express / Wizarding World Expansion - (1/24/14) I've been told that it was confirmed during the live webcast that the rumors of Zonko's closing down are true. As I suspected, Honeydukes will expand into the Zonko's space and all your joke and novelty items will instead be for sale over at Daigon Alley at the Weasley's Wizard Wheezes.
(1/21/14) I'm not quite sure how true this rumor is, but there is some buzz going around the 'net claiming that the Zonko's joke shop in the Wizarding World of Harry Potter might close down when (or just before) the new Diagon Alley expansion is ready to open. There is supposed to be a bigger joke shop in Diagon Alley, as there was in the films, called Weasley's Wizard Wheezes, but this does explain what new purpose the shop in Hogsmeade might serve if it were to close. Keep in mind this is still only a rumor right now, but if anyone knows more please do let me know.
(12/31/13) Universal tweeted a great picture of the Hogwarts Express on the aerial track the other day. Check it out here.
(12/23/13) OrlandoParkNews has posted a current look at the new Hogwarts Express depot under construction at Islands of Adventure. Check it out.
(11/12/13) A reader sent in three new pictur

es of the Hogwarts Express sitting on the rails between the parks this week. Should be interesting when they start testing them motion testing in the weeks to come.
(10/28/13) Work crews at Universal were busy on Thursday afternoon hoisting the Hogwarts Express train cars up onto the track. Universal Orlando posted some great pictures of the trains being loaded onto the track on their Facebook page. Check it out!
(10/10/13) An interesting theory about the layout and what we might see happen inside the Hogsmeade depot for the Hogwarts Express station has been posted to OrlandoUnited by HateToFly.
(9/3/13) A couple of pictures showing off the pair of locomotives for the Hogwarts Express have been posted to Twitter by HateToFly over the past few days, starting wrapped up on the back of flatbeds, and then unwrapped in a parking lot. These are being kept near the rest of the previously seen train cars, so whatever was spotted over near the old Hard Rock Café under tarps is not them.
(8/28/13) Just a quick update on my theory regarding the missing locomotives for the Hogwarts Express. Forget it… my theory was all-wrong apparently. From what I'm told the engines are thought to be on site, hidden at an indoor location. According to a tweet from HateToFly, the locomotive will be hidden from view when boarding at the Kings Cross station, but you will be able to see it at the Hogsmeade depot.
(8/27/13) You can get a quick aerial glimpse of six passenger cars and two coal cars for the Hogwarts Express sitting in the back area sort of behind Twister and the New York city façade. Apparently you can see them as you race around Hollywood Rockit, as someone posted a picture on Facebook.
Meanwhile one of our readers was able to get a better look to share with everyone. You'll notice that the cars seem to lack true windows on one side, while we've seen realistic windows on the other side in other pictures.
(8/26/13) While I don't have an official Screamscape photo sent in to share (anyone?) I've heard that as many as six train cars for the Hogwarts Express have now arrived on site and kept in the backstage areas. Based on the photos I've seen, they may be closer to the Islands of Adventure / Hogsmeade station. Two of the cars are said to appear as coal cars, while the rest of passenger cabin cars.
I'm also hearing that workers have been spotted along the railway as of late, likely finishing up the install of the cable pull system and the electric bar system that will be needed to power all the 'magic' inside the cabins you'll experience during your journey.
While I don't know how many passenger cars will be included in each of the two train units that will travel back and forth along the rails, some of you have wondered when the locomotive (engine) car will show up. While I can't say this for certain, my guess is that it already did, way back in 2010, and is already parked in Hogsmeade.
Take a quick look at the pictures I shot of the Hogwarts Express locomotive back in 2010… it already has the appearance of being parked at the depot in Hogsmeade, sticking out of a dark tunnel. What is under construction now a few dozen yards away is the rest of this scene… where guests will board the passenger cabins inside the Hogsmeade depot. The appearance of the coal cars backs up this concept, as it really serves no purpose from throughput or theme point to include a fake locomotive and empty coal car on the front of each of the two trains. Instead the coal car will likely serve as a mobile media server / show control computer room for each of the trains, and we can expect to see the coal car park itself in the station hanging half-way out of a similar looking dark tunnel to give the appearance that it is attached to this same Hogwarts Express locomotive, even though they aren't.
You can also expect to see a similar concept used at the Kings Cross station on the Diagon Alley / London side of the ride over in the studios, except over there the engine will be unseen and the coal car seen sitting in an actual tunnel exit. Not only will this be better from a functional point, but from a safety point, as you can probably imagine just how many tourists might try to holding up the departure by standing in line to have their picture taken with the locomotive behind them… something they can already do in Hogsmeade.
(8/19/13) What could be the first of the themed Hogwarts Express train cars has arrived backstage at Universal Orlando. A picture showing off one of the cars being brought on site by a flatbed truck can be found here.
(5/16/13) The Twitter for AutismAtTheParks tweeted a fantastic picture showing off the Hogsmeade station for the Hogwarts Express attraction.
(5/7/13) A Screamscape reader sent us this link via Twitter showing off a captured frame showing the Hogwarts Express loading passengers inside King's Cross station at Platform 9 ¾. Notice the arched roof of skylight panels and then compare to the arched roof framework being put in place at the King's Cross station at the Universal Studios Florida side of the line.
(5/6/13) A few more exclusive pictures of the Hogwarts Express construction were leaked through the Screamscape Spynet this week showing off the track sections behind the scenes, a clear look at double track bypass section in the middle, and even a look at what appears to be the London side station under construction.
(5/1/13) Today we have another really good look at the new track system for the Hogwarts Express. If you look carefully in the background, where the track goes behind the Revenge of the Mummy soundstage you'll see that it appears to get wider for the assumed by-pass portion of the run so two trains can get past each other.
(4/23/13) It has been awhile since we've heard much of anything about the "show" that will take place within the Hogwarts Express train ride between the parks. Previous rumors had suggested that there would be different possible shows run to keep the experience fresh, and now I've heard that there may be at least 6 different possible show experiences you'll encounter at random.
(4/10/13) A

n anonymous source has sent in a new picture showing off our first look at a section of the track installed for the new Hogwarts Express that will run from the Wizarding World of Harry Potter at Islands of Adventure over to the new London / Ministry of Magic area at the Studios.


(3/12/13) An anonymous photo was sent my way this week, showing off what I believe may be our first look at the supports going into place for the Hogwarts Express.
(3/4/13) Screamscape sources tell us that vertical construction has begun backstage for Hogwarts Express support system. I'm told that there is one that looks to possibly be completed at the moment, and as rumored, it appears that the track sections will be cantilevered slightly over the backstage road below.
While Universal Orlando still has not official announced this project, even to their base level staff, they have warned all employees about re-routing ground traffic around this area while they "conduct infrastructure upgrades and utility maintenance" on the Perimeter Road for the next four to five weeks.
(2/19/13) According to Screamscape sources, my one speculation yesterday seems like it will be the truth, as the Hogwarts Express may indeed be a pair of side-by-side railways, instead of a single rail with a bypass in the middle. I'm told that the way the supports enter into the London side of the project looks the same as the Wizarding World side.
(2/18/13) Some great POV stills shot from the Fire side of Dragon Challenge show off the construction of the new Hogwarts Express station at Islands of Adventure. Click here to make the jump over to OrlandoUnited. Based on the supports I can see going up in the station building area, I do have to wonder if I'm looking at a structure designed to hold a single train, or if I'm looking at two separate side-by-side tracks, similar to what you use at the Orlando Airport to get to the various Terminals.
(1/21/13) A reader sends in a current picture of the Hogwarts Express depot work site tucked in close to Dragons Challenge.
(1/19/13) A couple of readers have sent in some new information about what's going on at the Islands of Adventure side Hogwarts Express station building. I'm told that a section of concrete foundation walls has been poured within the Dragon Challenge coaster area and things appear to be speeding up. They have started to form a curved wall around the Chinese Fireball dragon's rollover/helix inversion (the one right after the airtime hill) which will likely try to blend the element into the new train depot structure area, while blocking riders view of what's going on back there when the coaster reopens on the 25th.
(1/3/12) A reader has sent in a picture of the work taking place in the current Wizarding World of Harry Potter land, as a new large crane has arrived on-site, likely to be involved with the construction of the Hogwarts Express station on this end of the line.
(10/19/12) ParkScope reports discovering a new permit from Universal Orlando this week to install a "Stage in Wizaring World of Harry Potter". If you notice, it only says 'install' and not build or construct, so I'm guessing this is most likely some kind of temporary stage being put in for a limited time. Could this be for some kind of new unique Holiday entertainment additions to the Wizarding World, or could this be something related more to the eventual announcement about the expansion via the Hogwarts Express? We'll find out soon enough.
(7/27/12) One of our readers was able to grab a few pictures of the construction walls set up near Sinbad to make way for the Hogwarts Express station
(7/24/12) A reader taking a spin on Dragon Challenge noticed from the ride that construction / demolition of a structure in the way of the future Hogwarts Express project has begun. Meanwhile, it sounds like work is preparing to start behind Disaster and Revenge of the Mummy over at the Studios as well.
(6/21/12) ParkScope has posted an image taken from new plans showing ofd a look at the Hogwarts Express station on the Islands of Adventure side. Much as I drew out months ago in my own layout, they show the station replacing the Dragons Challenge water pond closest to the Sinbad theater, with the track layout for the coasters clearly seen coming very close to the station on both sides.
(2/10/12) It's hard to say if this is due to the expansion plans for the Wizarding World of Harry Potter or not, but according to a report at ParkRumors, Universal filed for permits last month to destroy building "234A" as well as a nearby tent-roofed structure. According to the article, Building 234A is the Frozen Desert building just to the right of the archway entrance into Hogsmeade.
The immediate assumption is that this could be tied to the functional Hogwarts Express rumors, but I think it's still far too early to say for sure. However these two buildings are right inbetween the Hogwarts Express display train and the footpath that winds between Sinbad and Dragon's Challenge that leads to the backstage area. Unless they were planning on demolishing the Sinbad theater, freeing up a little space here may be the best and only way to fit a functional train into the area.
On a related not, lets go back and talk about those rumored survey markings spotted backstage last month. I've marked the two structures slated for demolition in a blue hue on the two overhead images of the park, while in the wider view, I've marked off a few reported survey marker locations sent in with Red X's, which oddly enough seem to fall right in line leading from the backstage road that leads to Amity in one direction and right through the footpath next to Sinbad that leads right to the buildings to be removed.
While I don't have any more specific locations, I've been told about possible survey markings spotted from here all the way down to behind the Disaster show building as well. (Oh… and if you're a Universal employee… please don't stop to take a picture for us. I don't need to see it and it's not worth losing your job for.)
2015/2016 - King Kong 360º 3D / Skull Island - Rumor - (2/27/14) OrlandoParkNews ventures into the jungles of Jurassic Park to photograph many of the trees near the rumored new Kong attraction site that have colored ribbons wrapped around them. Those with a white ribbon will be saved. They also noticed a number of trees also marked in similar fashion over in the former Triceratops Encounter attraction area.
(2/26/14) Normally I shy away from linking to forum pages where you have to register to see them, but this may be worth it. If you want to see the cleared out future site for the rumored new Kong attraction at Islands of Adventure, create an account at OrlandoUnited Forum and take a look at this aerial picture taken this week.
(2/15/14) Looks like the heavy digging may be nearly ready to begin at the rumored Kong site behind the Thunder Falls restaurant. Screamscape sources tell us that all departments have been notified that they need to clear out anything that they might have had sitting in storage at the site ASAP.
(12/24/13) The rumored King Kong project may possibly get an official public announcement sometime between Spring 2014 and the grand opening of Diagon Alley along with a rumored possible second project / attraction for the Studios park.
(11/24/13) A couple of interesting tweets came out over the weekend from HateToFly regarding possible future Islands of Adventure attractions. One claimed that the rumored Lorax dark ride plans pending for Seuss Landing were shelved, while the other claims that a May 2016 opening date was put on the planning calendar for the new Kong attraction planned to go in next to the Thunder Falls restaurant inside Jurassic Park.
Of course now I'm curious where the rumored JP themed coaster for 2015 may fit (or not) into all this as well.
(10/22/13) Interesting new information has come to light regarding the new proposed Kong attraction from brief chats with HateToFly and another source. Remember everything is subject change of course while they work out the final design and budget limitations, so nothing has been finalized. That said, lets talk about what is envisioned so far.
It looks like they will be trying to fill up the entire available space open to them immediately to the left of the Thunder Falls Terrace restaurant down the pathway towards the current Jurassic Park archway. Speaking of which… I'm not sure if the inclusion of a Skull Island into the Jurassic Park 'island' will require this archway to be moved down closer to Thunder Falls or if they are planning on possibly renaming the island to something that might fit the overall theme of the two different IPs (Intellectual Properties). For example, the proposed Universal park in Dubail had a whole land with a Kong style theme to it called Epic Adventures, complete with a clone of Dueling Dragons except the coasters would be themed as giant bats. Anyway… what to rename the island is a headache for another day…
As previously hinted at by HateToFly, the entrance to the attraction will be themed as the ruins to some kind of temple, directing the flow of guests into the dark themed interior space. Much like the interior of the Revenge of the Mummy queue, it appears that the loading platform for the ride will be on a different level from that of the rest of the queue, though I'm unsure if the guests will flow up to it or descend down to the awaiting vehicles.
While I'm unsure of the exact theme to be used here for the vehicles themselves… they will be large in terms of capacity, and linked together in pairs. In terms of capacity only, imagine something the size of the two-car trains used on Disney's Great Movie Ride, but likely themed up to look more like giant off-road safari trucks. Also, much like the old Jaws ride, the word is that you will be taken into Skull Island by a driver / guide who will help keep you alive.
From the sound of things the initial portion of the ride will take place outdoors, leaving the temple ruins and heading off into the jungle of Skull Island briefly before you come across the giant wall meant to keep Kong and the other nasty beasts inside, which will probably look similar to the one seen in the movie. Beyond this point is still a bit of a mystery however… so we'll wait and see what else pops up.
(10/16/13) According to a tweet from HateToFly, a possible first sign of Kong dropping into the open land behind Thunder Falls has come to light. It seems that the photospot location of the T-Rex in Jurassic Park is to be relocated to another area of Jurassic Park suddenly. Located just to the immediate left of the Thunder Falls building, there really would be no reason to ever relocate it unless they needed to put up construction walls needed to begin transforming this area into Skull Island.
(10/14/13) Rumors about a possible return of King Kong to Universal Orlando have run wild on and off over the past year or so. You may recall a report from HateToFly at Orlando United in 2012 claiming that Disaster would be updated to become a new version of Kong. This was followed by Screamscape's own sources telling us the Kong concept was improved in scope and moved to Islands of Adventure back in February 2013… only to have these sources in May 2013 report that the new Kong ride concept was canceled in favor of a new Jurassic Park themed ride instead.
This past week HateToFly has posted another new message regarding the fate of Kong… and this time he pretty much describes (but in more detail) the exact same ride experience I had heard as coming back in February, to be located behind the Thunder Falls restaurant area. According to the HTF report, this new Kong ride will be added along with the new Jurassic Park themed ride expected to go into the closed Trike Encounter spot. Sounds like Comcast has decided once again to double-down on their Universal Orlando budget and is planning to bring Skull Island to life. As we have seen already, survey flags in this location behind Thunder Falls were already been spotted last month.
(9/12/13) HateToFly posted an interesting picture to Twitter earlier today, showing off a new construction survey flag now in place in the empty dirt lot behind the Thunder Falls restaurant inside Jurassic Park. I guess we know the location of where the new Jurassic Park themed ride for 2015 is going to be located. (UPDATE - This may be for a King Kong / Skull Island themed ride instead...)
(5/11/13) I can't say that I didn't expect this, but rumor has it that the idea of cloning King Kong 360º 3-D to Islands of Adventure was given a thumbs down in favor of other more favorable project ideas.
(2/11/13) A very interesting rumor was sent my way has could have an interesting effect on the future of Islands of Adventure. Our source comes forward with rumors of yet another interesting new ride concept being pitched to the park… one that would see a new ride added into that big empty space between Ripsaw Falls and the tall Jurassic Park building, running behind the Thunder Terrace restaurant.
The interesting thing is that this new ride is not themed to Jurassic Park, not to Toon Lagoon… and not even to anything associated with Middle-Earth, but is distinctly a Universal creation. Breaking it down, this is essentially a 'ride' version of the King Kong 360º 3-D attraction added to the backlot tour at Universal Studios Hollywood. Guests would be loaded onto some kind of tram ride vehicle and taken for a tour through the jungles of Skull Island (I assume this part is outdoor) and then they would transition into an indoor building where more fun scenes will take place, ending with an action finale scene using similar projection technology to what they use in the Hollywood park.
What do you think? Would this work in Islands of Adventure? There are dinos in the attraction, but would it fit in next to Jurassic Park? I've got to admit, while I'm not sure how they will make the theme work, adding Kong and Skull Island to Islands of Adventure does seem like it might be a good fit. Check out the video below to see what the Hollywood attraction is like, then imagine this as just being the finale to a lengthy new dark ride concept.

???? - New Jurassic Park Improvements / Attractions - Rumor - (9/12/13) Speaking of Jurassic Park, there is no telling what kind of effect this may have on future attraction plans, but Universal announced that the new name for the Jurassic Park 4 film will now be, Jurassic World and set it to drop into theaters on June 12, 2015. Check out the new official logo posted to the JP Facebook page.
(9/5/13) According to the latest rumors, it now seems certain that we will see some kind of new Jurassic Park themed attraction open in IOA for Summer 2015. There have been too many JP themed ride rumors lately to say for sure what this will be, but I've got my suspicions. Stay tuned… and scroll down… there is another new surprise in store for 2015.
(8/28/13) ParkRumors has come across a new permit approved for Universal to add a new construction office trailer off Adventure Way for a new project set to last 18 months. The project is labeled "KHS&S OFFICE CONST TRLR" and as they point out, the KHS&S company has previously done extensive work for Universal building the themeing for the Jurassic Park area. Is this a sign that the next major attraction to come to Universal may be in Jurassic Park for 2015?
(6/24/13) Possible good news for those Jurassic Park attraction rumors… Universal Studios has revealed that Jurassic Park 4 is now back on track and will now hit theaters sometime in 2015 instead of June 2014.
According to numerous Hollywood rumor sites, the storyline for the new film may see all the action take place back on the original Isla Nublar site once again, but time-jumped ahead to the year 2015 where John Hammond's vision for a dinosaur theme park has been perfected and become a major global attraction that hosts 10 million guests each year to the island to see real life dinosaurs in a perfectly safe and worry free environment.
Until in true classic theme park attraction fashion… something goes horribly wrong. From the early buzz it seems that the movie will feature a return of the popular Raptors and T-Rex from the first film series, though the Raptors are rumored to have been domesticated, de-clawed, and muzzled in the interest of guest safety they, "spared no expense."
They also promise all new dinosaurs the likes of which we have never seen, including a possible encounter with a massive underwater beast of dino similar to a Kronosaurus used as part of an underwater theme park exhibit. Just imagine coming face to face with this monster, with only a few inches of plexiglass between you… followed by cracking glass, gushing water and a lot of screaming. Sounds perfect for a theme park attraction, doesn't it?
Again… no new rumors about what we might see as far as actual in-park theme park attractions just yet… the above is only my own fun thinking based on the rumors about the plot of the new film. But a new JP film can only be good news for adding a mega new attraction to Islands of Adventure in the future, so stay tuned!
(5/11/13) I'm not sure what effect this may have on those rumored new Jurassic Park attractions, but according to this news report the release of Jurassic Park 4 has been delayed or put on temporary hold for some retooling. Various side reports claim they may have been some creative differences between some of the crew and the studio as well that led to the move. Universal has yet to commit to a new release date at this time, but you can consider the June 2014 date scrapped for now. The good news, from a theme park side of things, is if the movie is delayed until 2015 or later, this will give Universal a chance to try and open a new Jurassic Park themed attraction at about the same time that the new film hits the theaters.
(1/21/13) A fun new bit of insight into some of the Jurassic Park upgrade rumors has been posted to Orlando United. They talk a bit about an Amber Mine Rollercoaster, upgrades to Camp Jurassic and the River Adventure, and early rumors on a possible movie-style dark ride inside the JP Discovery Center building, which could be built in association with another one of the nearby concepts meant to take over the old Triceratops Encounter space.
(1/14/13) Lots of interesting news involving Jurassic Park this week. For starters, it was apparently leaked through various Hollywood sources that Jurassic Park 4 (in 3D) was given the green-light and given a release date of June 13, 2014 with Steven Spielberg confirmed to be returning as Producer.
This does go a long way to explain why I've been hearing about a ton of new Jurassic Park ride rumors and leaks for Islands of Adventure over the past week. New rumored variations of old ride concepts are returning to the drawing board for another look, with the only exception missing so far was JP HelicopTours, which was proposed to use the same ride system as Disney's Soarin' before Disney bought out the exclusive rights to it.
New rumors about an Excavation Dig Site coaster are back, the old giant Pterodactyl Dome concept that would have enclosed a B&M Flyer coaster is rumored as a new Wing Coaster design. Remember the old Jeep Tour people have been wanting since day 1? Some interesting artwork for a revamped version of the Jeep Tour drawn back in December 2010 were uncovered online this week, but I'm not sure how long they will stay online, so view them while you still can here because I really like this updated look to the Jeep Tour.
Look closely at the layout art for the proposed attraction and you see the tour starts nice and mellow, then things go wrong when what appears to be a Triceratops is blocking the road, forcing your jeep into a wild off-road journey that ends up in what looks like a Raptor Cave full of nastys before you can escape back to the safety of the theme park once again. I don't believe it's any mistake that you can see Triceratops on this ride, as it would make a fitting attraction to replace the old Triceratops Encounter, wouldn't you think?
???? - Tolkien's Middle-Earth - Rumor - UNLIKELY TO HAPPEN -
(5/13/13) Add this to the juicy rumor mill for long term plans, but I've heard from one source that we could see Toon Lagoon come to an end in 2017 as Universal may be looking at redeveloping the entire land into an all new themed area. It's too early to speculate very much about if existing rides would be rethemed or scrapped, or what exactly may replace it… but for some reason those rumors about the rise of Middle Earth just have not gone away. I'll just keep my ear to ground for now… as I'm sure we wont see any kind of development or movement on this front until after the Wizarding World expansion work comes to an end in 2014.
(2/4/13) Before anyone starts to try and plan a trip to Orlando to see the creation of a Tolkien's Middle-Earth land at Universal, it seems there is a major road-block to be dealt with first that will likely keep any and all Middle-Earth theme park plans in limbo for the time being. To tell the story, a little history lesson is also required, as the ownership issues are a little complicated.
Back in 1968 J.R.R. Tolkien sold the basic rights (stage, film and merchandising) to United Artists, who later resold them to the Saul Zaentz Company in 1976, who licensed them out as Tolkien Enterprises, later renamed as Middle-Earth Enterprises in 2010. They have the rights to the both sagas, the characters, places, objects and events that transpired within these works.
Over the last few years as Tolkien's works were translated to the big screen in the Lord of the Rings trilogy, and now followed by the Hobbit trilogy, the Tolkien family has made it clear that they were not fans of these new works, as well as the series of video games that have also followed as gaming rights have moved from Vivendi to E.A. and now at Warner Brothers. In November the Tolkien family actually filed a lawsuit against Warner Brothers over their use of the property, as they felt they are stretching things too far.
The family is asking the court to establish and better define the contractual limits WB has available to them for the Lord of the Rings and The Hobbit. The family claims the original marketing / merchandising agreement from the 60's was only to include "tangible property", and today WB has extended those rights into realms that never existed or were conceived possible back in the '60s such as themed slot machines, console video games and now online only MMO games like WB's Lord of the Rings Online. I'm sure the talk of a possible theme park project are also right there in the heart of it all as well, just as the trademarking filing this past week by Saul Zaentz for the amusement park rights to the term "Middle-Earth" can be seen as a preemptive strike attempt to claim the rights.
In the end, unless Universal Studios can get the blessing of both WB, Middle-Earth Enterprises and the Tolkien family estate, we are unlikely to see the realm of Middle-Earth in theme park form until the lawsuit is settled and there is a clear owner who can sign off on the IP rights for such a project. Universal isn't going to invest a dime into actual construction until this is settled.
(1/31/13) According to this interesting news article, the Saul Zaentz Company who owns the worldwide rights to the Lord of the Rings and The Hobbit franchises has now filed for a new trademark for the phrase, "Middle-Earth". What makes this more interesting is the fact that the trademark application, filed on January 22, covers "Amusement arcades, Children's entertainment and amusement center shows; Entertainment services, namely, arranging and conducting specical eents at an amusement park; Providing amusement parks; Providing recreation facilities; Providing theme park services."
So is this a true sign that the world's of Middle-Earth are being discussed for a possible theme park project, or did the rumors hitting the Hollywood trade papers give them a reason to go ahead and file their trademarks anyway, just in case? Either way, it does seem to move the rumored discussion of such a project from the realm of rumor and into the world of reality.
(1/19/13) Rumor has it that members of NBC/Universal's top brass were seen touring Islands of Adventure with members of Warner Bros and Comcast top brass this week, with a heavy focus on looking over every inch of Toon Lagoon, as well as showing off the Wizarding World of Harry Potter. Early Middle-Earth talks maybe?
(1/4/13) While there has been speculation about just what Universal Orlando may have in store for Islands of Adventure guests once the second phase of the PotterVerse is complete, all new rumors are starting to bubble up to the surface.
Previous rumors suggested that a new attraction was being looked at for Seuss Landing, themed to either The Lorax or The Grinch, but now it seems that the park's focus may be elsewhere across the lake. The revival of an old dark ride / coaster project is said to be under consideration for the Jurassic Park area according to some. Meanwhile there is new talk claiming that Universal may be in talks to acquire the rights to use J.R.R. Tolkien's The Hobbit / The Lord of the Rings universe to create a Middle-Earth themed land, possibly as a replacement for Toon Lagoon. What do you think? Is this something you would like to see in Islands of Adventure, or would this combined with The Wizarding World be a bit too much magic and fantasy themeing in one park? (On the other hand... can you imagine the lighthouse in front of the park being rethemed to Sauron's Eye? Creepy!!)
???? - Marvel Super Hero Island Replacement Concepts - (12/2/10) It seems the subject of what may become of the Marvel Super Hero Island has become something of a hot topic of speculation lately. Given the number of e-mails I've had since then asking about a particular topic… I'll answer here as best I can. My previous article was mainly concerning the topic of a "What if' they converted the island to DC characters and nothing more. This does not mean that there are not OTHER entire ideas under discussion, so the DC Universe is not a lock. One big example that many have asked about is the Transformers ride going into Hollywood and Singapore. It would be very possible to convert Spider-man into a Transformers ride… and this subject has apparently been given a lot of thought as well by Universal… but again, this is just another one of many 'What If" lines of thought. For now, Marvel Super Hero Island will remain… until it has a reason not to.
(11/24/10) Screamscape sources tell us that Universal management had a discussion not long ago about what the future may be for Marvel Superhero Island. Now before I get in any deeper, I've been told that this was simply a blue sky meeting to discuss the various ideas and 'what if' scenarios and nothing more. There are currently no plans to remove the Marvel themeing to the land at all, so this is all very LONG term thinking only.
So why talk about it at all? While Universal had negotiated the rights to continue to use the Marvel universe theme for many attractions as long as they were willing to pay for them, there are periodic times when the actual cost for those terms (or for certain specific Marvel attractions) come under review and cost increases are expected to happen. From what I've been told, the first such renewal period will take place in 2018, roughly 20 years after the agreement was first signed.
That said, it is without a doubt that no one at Universal had even dreamed that Disney would have bought Marvel Comics years later, putting the entire future of Marvel Superhero Island in doubt. So those discussions that took place were simply to start coming up with ideas, just in case they are forced to throw Marvel out the window, and find a new cost effective theme to replace it with. One very interesting idea that was said to be given serious attention was looking into replace Marvel with DC Comics instead.
While Six Flags does have a semi-lock on the DC Comics universe character, it was felt that Universal may be able to negotiate a deal to use the characters in Florida only, as this would not cause any direct conflict with any Six Flags parks. This is very ironic because it's been said that a few DC Comics themes were actually first developed for the island, and not Marvel. A whole Batman themed attraction proposal was seen for sale on Ebay a few years ago showing off a lot of concept artwork of this proposed land that would have had a Batman themed coaster, possible a Batman dark ride and a Batman & Robin Stunt Show. (You can find a few pieces of artwork from one such proposal here.)
While I'm sure it wouldn't be too hard to convert Incredible Hulk into a Batwing themed coaster adventure, and retheme Dr. Doom to be a sick creation of The Joker, you've got to really be wondering what Spiderman's fate could be. The easy answer? In a very budget saving manor, Superman could save the day here and the Daily Bugle exterior and queue themeing could be left virtually intact to become the Daily Planet instead, allowing all the money to go into the revamping of the actual ride experience, and creation of all new film sequences, all themed to a new Superman adventure.
Fear not Spider-Fans, please remember that this is all a big "What If" game, allowing Universal to have a game plan ready and filed away just in case they are forced to take action. Universal knows how important Spiderman is to the park, even with the Wizarding World now in place to steal some attention away. They'll do whatever they can to keep it in place for as long as possible.