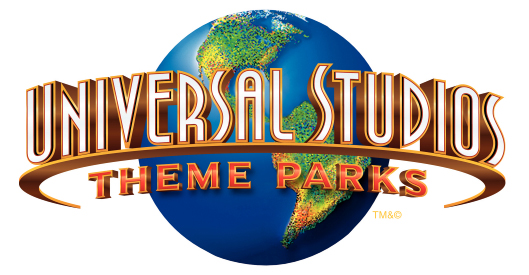 Islands of Adventure
Orlando, FL
NBC Universal / Comcast

---- THE LATEST BUZZ ----
(9/29/16) All About Hulk's New Soundtrack plus Ringtone Downloads (MORE...)
(8/5/16) Hulk Reopens, New Queue Experience Video (MORE...)
(8/2/16) Incredible Hulk Soft Opened on Monday (MORE...)
(7/26/16) Hulk Testing with Humans (MORE...)
Ride Rehabs - The following information is not guaranteed to be 100% accurate.
Nothing is known to be scheduled for rehab at this time.
Hogwarts Express / Wizarding World Expansion - All the details and the official Screamscape review for the new Diagon Alley and Hogwarts Express attraction areas can be found here.
General Park News - (9/29/16) The Universal Orlando Blog has posted a fun interview with Patrick Stump of Fall Out Boy about the creation of the new onboard soundtrack for The Incredible Hulk coaster as well as a track he made for the queue as well. Even better, at the end they've made the new score available in download form so you can use it as a new ring-tone.
(7/14/16) Good news for everyone waiting for Skull Island: Reign of Kong to officially open… that day took place on Wednesday, as announced by Al Roker on the Today show that morning. For weeks now guests have often been able to ride when the attraction would soft opening in the late afternoon and evening hours to help break in the attraction and work out the bugs, but from here on you should be able to head to Skull Island: Reign of Kong first thing in the morning to take a spin.
(7/7/16) In a strange report Screamscape has heard that Universal is testing some kind of VR version of the Incredible Hulk coaster experience for guests in the Toon Lagoon theater. I'm told that guests are being invited to try the experience out, which shows off a bit of the ride's queue, the launch tunnel and some footage of the coaster itself.
While some believe that Universal may be testing this out as some kind of VR Coaster version of the ride you could experience, I'm more doubtful. Why? Because to date the goal of every VR coaster experiences put out in the real world was to create a fake VR world experience that would sync up with the movement of the real world coaster. It doesn't make sense for Universal to create a VR animated version of the Hulk experience
for you to wear on your head while riding the actual hulk. If I had to guess this seems more like some kind of test of a marketing experience to be sent off-site to entire more guests to visit Universal Orlando.
According to another source, the test isn't about the Hulk at all, but more of a test for the VR hardware. It seems they may be experimenting with the concept of using VR technology on a future attraction that could be in the works. Hmmmm....
(2/26/16) Screamscape did some gazing into our crystal ball regarding the future of Universal Orlando's theme parks, and while some aspects aren't perfectly clear, we did get the basic masterplan that they are shooting for over the next five years. Scroll down to see all the details known about the future attractions ahead for Universal Studios Florida as well as for Islands of Adventure.
2016 - Skull Island: Reign of Kong - (6/27/16) Greetings everyone, I'm writing this briefly from Universal Orlando where Screamscape was invited down to take a test ride on the new Skull Island: Reign of Kong attraction and I wanted to get my impressions down while they were still fresh. While the attraction is still closed to the public, they have been quietly soft-opening it in the later afternoon / early evenings lately for those lucky enough to be standing nearby. While they don't have an official grand opening date for it yet, they did tell us that they felt it would be very soon.
With that in mind, we were led into the queue area for the attraction, which features a very impressive amount of hand carved fake rockwork to create the experience of being transported to Skull Island in the 1930's… ahead of the expedition to the island documented in the Peter Jackson film. You arrive in the midst of an exploration effort from the Eighth Wonder of the World expedition company who has set up a base-camp and is making runs around the island with a small group of off-road trucks and a motley crew of brave explorers, each there for their own particular reasons. As mentioned before you will eventually be led on a tour of the island in one of five 72 passengers trucks (12 rows of 6), each equipped with a different driver (a complex animatronic) who will share a little of their own personal back-story in the first segment of the tour. Each has a different personality and will help create one of five different possible experiences for you by how they act and react to the perils of Skull Island all around you during the journey.
Now I've gotten ahead of myself a bit… so lets dive back into the queue experience which kind of reminded me a bit of the old removed "skull" section of the Dueling Dragons queue. Much like that attraction, the queue for Skull Island is very much a big part of the overall attraction experience, but taken to an entirely new level. After passing through the outdoor queue you will entire a dark gothic looking temple structure full of wicked looking rock carvings, as if someone was trying to warn you to keep away. Inside you will pass through some large ornate rooms and then into dark narrow passageways, and if you keep your eyes open you might see some special apparitions.
Clearing there is something powerful present in these caves, and you will look encounter a special figure who chants and tries to communicate to you something that is clearly very important to everyone, but unfortunately she doesn't speak English and the exact nature of what she is saying isn't clear, other than the word "Kong". Is it a greeting? A warning? You aren't sure as you move deeper inside. Here things get a little darker as you encounter a few bodies set up on display… along with some special surprises that I've never experienced in an attraction queue before.
Paragraph Spoiler Alert for those who want to know! The queue actually contains some live actors hidden away who will jump out and scare you as you pass by. As a fan of Halloween Horror Nights I loved seeing this aspect brought to life in the queue, and they actually did manage to "get me" soon, causing me to blurt out an "Oh $#1T!!!" along the way, so applause to them! I'm not the easiest person to scare.
With that out of the way, we eventually move into a loading dock area where large crates of supplies have been dropped off (A lot of explosives and weaponry apparently), along with some large crates with air holes and warnings about containing dangerous unknown creatures… apparently samples of the local wildlife they are sending back for study. In one large glass container they have a small but particularly nasty looking worm-like creature… a Carnictis. Surprise… it's still alive and not too happy about being contained in a giant glass aquarium-like structure. Moving along you a given a pair of safety glasses and approach the giant truck for your expedition around Skull Island.
The vehicle is very impressive as it has no track and can move along very quickly along the rough terrain, venturing outside briefly into the jungle for a proper approach to the huge 36 foot tall entry doors into a large temple structure. It is here you are introduced to your driver who tells you a bit about themselves and what's been going on so far at Skull Island. It is also worth noting that in case of bad weather (rain, lightning, etc…) your ride experience will still go on, and there is a short-cut door that can be opened to allow the ride experience to take place, minus the small outside run, which is a fantastic bit of forethought in my opinion when you consider just how many other attractions are forces to close down in bad weather.
Entering the temple, you are instructed to put on your glasses as you enter the darkness and begin with a quick encounter with some sleeping giant bat like creatures hanging upside-down a few inches from the truck. They appears to be stirring from the light coming into the cave unless the doors close behind you and the truck moves on to find other members of the expedition group. From here things progress quickly, as your truck will pass by a couple of large scenes told through 3-D projection screen technology that are quite impressive. They set the scene and kick off the action that will drive you through the rest of your adventure, as the exploration team members are scattered by strange creatures and fighting for their lives. I enjoyed the second scene quite a bit as you quickly find yourself coming face to gaping maw with full sized Carnicnis creatures. I was mouth agape in awe and wonder as one of the heroes fought off the creatures and even managed to blow a few holes in the ones interested in getting to us inside the truck. Here is where the "mouth agape" part comes into play, as the goopy creatures are blown up I found myself getting hit in the mouth with the splatter, and I had to suppress my natural urge to spit it up. The timing and excellent 3D look of the scene unfolding before me was just so damn convincing, I was sure for a moment that I had a mouth full of Carnictis goop.
From here you move on to the next scene which is inspired by the action that takes place on the King Kong 360 attraction that opened a few years ago at Universal Studios Hollywood. For those worried that they just copied the scene entirely, this is not the case. The scene has been extended on both ends and had various elements replaced and re-animated, replacing the Hollywood park's backlot trams with an Eighth Wonder truck and more. The end result is similar however, as your truck is surrounded on all sides by T-Rex style dinosaurs and other hungry creatures, and the arrival of King Kong who goes into battle to fight them all, keeping you safe along the way, bounding from one side of the tram and back again. Here is where you almost feel overwhelmed, because there is simply so much action taking place on both sides of the tram that you will need to ride this attraction several times before you can try to understand the full picture of what is taking place all around you. No worries though, if you only ride once I'm sure you will follow Kong around from one side to the other, but don't be surprised if you feel something slobbering on you from behind because chances are there is indeed something there. The jungles of Skull Island are very dangerous and inhabited with hungry creatures of all shapes and sizes.
The action isn't done as your driver manages to get you away to safety however, as you quickly find yourself in a face to face encounter with the might Kong himself on the right side of the truck. Here is where old-time Universal guests may have a brief flashback of the old Kongfrontation attraction, but this is an animatronic of an entirely new century. The movements are so much more fluid and lifelike, with facial movement that seems very realistic and entirely free from the comically memorable "banana breath" of the old attraction. This is a living breathing King Kong, live in the flesh, right before your eyes and he is inspiring to behold and a great final scene to end the attraction with.
As I said before, my initial reaction was that I wanted to jump on another truck and try it all again, but unfortunately we were only allowed to take one ride through Skull Island. The fact that I wanted to do it all again right away bodes well for the attraction and the re-rideability factor it should maintain over the years to come. The other great thing is capacity… Skull Island is a serious high capacity attraction. With the trucks holding up to 72 riders and dispatch times said to send off a truck every 2 to 2.5 minutes you are looking at an hourly capacity of between 1,728 to 2,160 passengers per hour which is fantastic.
While I was allowed to take pictures of the queue, I was asked not to take any pictures of video of the ride experience itself, which is fine, as I wouldn't want to spoil it for you all. You'll jump have to get down to Orlando and try out Skull Island: Reign of Kong for yourself. You won't regret it.

(6/10/16) Good news for those waiting for a soft open of Skull Island: Reign of Kong. Universal's latest attraction soft opened to guests for about two hours on Thursday evening around 6pm or so. There are already videos you can find online of the queue and attraction, but in this case, I want to be surprised myself when I ride, so I'm going to avoid watching them all personally until I can see it with my own eyes.
(6/7/16) The good news from Islands of Adventure is that the construction walls around Skull Island: Reign of Kong are down. Countless fans lined up outside hoping for a soft opening, but it did not happen, as Universal is still putting on employee previews of the attraction. However, if previews go well, I wouldn't be surprised if they do soft open to guests for limited periods of time later this week.
(5/17/16) Universal released some king sized news about Skull Island: Reign of Kong on Monday. It started with the release of the last chapter of the Myth Explorer video series, as they travel inside the same massive fortress structure that has been created at Islands of Adventure.
Then we get an all new update from Universal Creative's Mike West, who finally reveals Kong himself... which they say will stand three stories tall. And Kong is waiting for you and the rest of Universal's guests to visit this summer where you will get close enough to feel his breath on your skin. But, as they ask themselves... is Kong friend or foe? Take a look at the video below and Mike West explains it for us.

(4/22/16) If you haven't seen it yet, the latest episode of Myth Explorer: The Lost Expedition, the promotional video series for Skull Island: Reign of Kong, was posted a few hours ago. Things are turning dire for our explorer team. You can watch it by clicking here.
(3/26/16) Universal Orlando has gleefully provided nightmare fuel to disturb your sleep for the next few months with their latest Skull Island: Reign of Kong update on the Universal Orlando Blog. The latest update provides detailed files (and video footage) of the "unimaginable creatures" that inhabit Skull Island that we will soon find ourselves in face-to-fang encounters with (or claw, or pincer or the gapping slurrpy doom-hole of a maw on the Carnictis that is ready to swallow you whole....)
Errrr... sorry, my brain froze from fear for a second... (shudder...)
Anyway... check out the video below for details on the Arachno-claw, Decarnocimex, Terapusmordax, Vastatosaurus Rex and the ...ewwww.... Carnictis. I think that's the most gross one of them all... just disgusting. I can't describe it anymore... you just have to see it yourself. Meanwhile I may never sleep again...

(3/22/16) If you check out the latest photo update posted to ThemeParksAndTravels.com this week you will see a ton of aerial photos taken of the Universal Orlando Resort. Scroll down almost half way and you will come across some great shots of Skull Island: Reign of Kong, as seen from the air.
(3/21/16) OrlandoParkNews dropped by Islands of Adventure this weekend to take a look at the latest progress of Skull Island: Reign of Kong as a lot of smaller details are now being installed into the outer set and queue area.
While we're talking about Skull Island: Reign of Kong an earlier permit for the attraction mentioned that Universal Creative was working with The Creature Technology Co. Pty Ltd. of Australia to design various creative elements for the attraction. These are the people who have designed the amazing live-action figures put to use in the Walking with Dinosaurs and How To Train Your Dragon arena shows, as well as a life-sized Kong puppet/figure used in a King Kong stage musical show. You can watch a great sizzle reel of their work by following this link, and then try to imagine what wonders they can bring to life for Skull Island: Reign of Kong. It would be so refreshing to find a mixture of projection and actual creature effects put to use in the attraction.
(3/16/16) A new teaser video for Skull Island: Reign of Kong just came out and we get our first up close and personal look at the giant expedition vehicles (from the Eighth Wonder Expedition Co.) that are 40 feet long, 13 feet tall, weighing 17 tons and able to carry 72 riders... all with a trackless ride system.
According to the latest blog report, each of the trucks will feature one of five different drivers as well, each who will tell their own unique story along the way. There is: Becky Callahan (wild cowgirl), Will Denham (adventure seeking cousin of director Carl Denham), Jinks Costanza (NYC ex-con), Kalana (descendent of the island natives) and Charles "Doc" Jordan (PhD student). With five different drivers, there will be five different ways to experience the ride, which is a great way to increase the re-rideability factor to keep guests coming back for more.

(3/7/16) Mako Madness has posted a great new video (see below) from IOA as they caught one of the new Skull Island: Reign of Kong trucks in action making several test runs around the outside portion of the track. One very interesting thing is that you'll notice that the entire front of the truck is covered by a blue tarp, which means that the trucks are completely self-driving. If you watch carefully, you will also notice that the rear wheels also turn as goes around the corner.
With all that in mind, you may be wondering just why the truck has a driver compartment at all. And then, why the blue tarp covering it all? That's the really interesting part, as Screamscape's sources tell us that the trucks actually do have a "driver"... sitting in the seat... a unique and very special animatronic driver that I'm sure will play a very important part in the story they are telling.
If you've been reading Screamscape's rumors about this attraction since the start, you may recall reading about some kind of interesting plot points once pitched that would involve the driver getting involved in the storyline in a spectacular and memorable fashion. While the exact nature of what will happen isn't known for sure at this point, I've got the feeling that something very interesting will still be taking place involving with the driver.

(2/27/16) In an interesting bit of news, Universal Orlando held auditions back on Feb. 16th seeing performers that sound like they may be used as entertainment for the queue or just outside of the Skull Island attraction.
According to the call sheet, they were seeking African American Males, 5'7" to 6'1", athletic build, who are comfortable performing in a "fitted silicone mask". Interesting.
(2/26/16) Universal Creative Guru, Mike West, tells us all about the new Skull Island: Reign of Kong attraction in the latest Universal Orlando Blog, as well as in a new video telling us all about the attraction. They describe it as being one of the longest (time-wise) adventure attractions ever built at Universal Orlando where your journey will begin as you enter the queue, long before you board one of the ride vehicles.
More details are promised to be released soon!

(2/17/16) Universal Orlando is kicking off a new "web series" called Myth Explorer to promote their new Skull Island: Reign of Kong attraction. The first video, a preview episode called The Quest for Kong is now live. The host, Erin Ryder, kind of gives me a Sarah Conner crossed with Lara Croft vibe on the show preview, plus there is also a Day 1 video blog you can also find on the site.
(2/15/16) OrlandoParkNews is back at Islands of Adventure once again with another construction update for Reign of Kong: Skull Island.
(2/3/16) A new construction update from Skull Island: Reign of Kong has been posted to OrlandoParkNews.com this week. Lots of landscaping is going in now as well as the themed giant doors to the fortress. We're also getting a better look at what the front of the area willl look like from the ground level as you walk in.
(1/21/16) A new Skull Island: Reign of Kong construction update has been posted to OrlandoParksNews.com this week where the focus of the work right now seems to be on the queue structure area and items closer to the front of the property.
(1/7/16) The latest construction update for Skull Island: Reign of Kong has been posted to OrlandoParkNews.com this week.
(1/5/16) Universal's website has quietly slipped out a bit more of a description about what we can expect to see later this year from Skull Island: Reign of Kong when it opens. According to the latest teaser page for the new 3-D attraction, "Live the brutal struggle of a 1930's expedition that's caught in a clash between prehistoric predators, man-eating beasts and the most colossal ape ever to walk the earth - King Kong. Around every thrilling turn, ferocious monsters fight for dominance, while you just fight to survive. It's the multi-sensory, multi-dimensional ride for your life."
"Enter the ruins of a primal realm and journey into the dark heart of an island filled with untold dangers. Vicious, ancient predators and unspeakable monstrosities rip into your crew and swarm from every side. Then, in an act of sheer ferocity - or monstrous bravery - King Kong charges between you and certain doom with an earthshaking fury. With each thundering roar and each chest-pounding thud, one colossal truth comes clear. This is his home, his kingdom. Only he reigns."
(12/4/15) More themeing and structures are being added to the exterior of the Skull Island: Reign of Kong attraction area. Check out the latest pictures at OrlandoParksNews.
(11/23/15) The latest updates from OrlandoParkNews shows off the construction progress at Reign of Kong this week, as well as a quick look at the now missing Incredible Hulk coaster site. Looks like they are working on beefing up the support footers for Hulk that were in the water right now as well. As for Kong, an interesting note was posted to HHN Unofficial stating that guests in the queue would enter a facility from the "8th Wonder Expedition Company", a fictitious company who will run the tour trucks you are waiting to board and enter the temple building.
(11/19/15) The latest Reign of Kong construction photos have been posted to OrlandoParkNews this week. Check it out.
(11/13/15) The latest construction pictures showing off Skull Island: Reign of Kong have been posted to OrlandoParksNews.com this week. This includes a look at some interesting new blue sections of fake rockwork added to the ground level area in front of the main building.
(10/26/15) The latest Skull Island: Reign of Kong construction update has been posted to OrlandoParkNews.com this week.
(10/15/15) OrlandoParksNews shows off the Skull Island: Reign of Kong construction site this week where the outer facade is looking more and more complete.
(10/7/15) A new Skull Island construction update was posted by OrlandoParksNews this week, as new changes and details are added to the outside of the attraction building.
(9/23/15) Some great new photos from the Skull Island: Reign of Kong construction site have been posted to OrlandoParkNews this week.
(9/7/15) OrlandoParksNews takes us inside Islands of Adventure this week for a look at the progress on Skull Island: Reign of Kong as new pieces of exterior themeing are being put into place, including fortress shaped wall shapes on the queue building.
(8/20/15) Some great new images from Skull Kingdom: Reign of Kong have been posted to OrlandoParksNews this week.
(8/10/15) A great new look at the Skull Island: Reign of Kong construction site has been posted to OrlandoParksNews and the top of Kong's head being built into the entrance arch can now be seen.
(7/28/15) A new Skull Island construction update was posted to OrlandoParkNews this week, showing off the progress on the exterior theming.
(7/18/15) The Reign of Kongstruction continues this week with another look at Skull Island: Reign of Kong, as posted by PixelsAtTheParks. The dark volcanic rock looking stone fortress structure is certainly quite an imposing sight to behold in photos, and will even more next year when you find yourself being driven right into it from your adventure truck.
(7/14/15) A great new construction update from Islands of Adventure featuring Skull Island was posted to OrlandoParksNews this week.
(6/29/15) New construction pictures of the Skull Island: Reign of Kong attraction site have been posted to OrlandoParkNews this week, showing off more of the detail on all that rockwork that is covering the building structure.
Meanwhile a new article about the attraction was posted to Moviefone that interviews the always awesome Mike West from Universal Creative. Mike West confirms that the storyline of the attraction really has no "direct connection" to the events of Peter Jackson's 2005 film, though Peter Jackson did work with Universal Creative for the initial attraction development. This is also not a prequel attraction to the new Skull Island film coming in 2017. Skull Island: Reign of Kong will tell it's own unique story.
While it's still early to talk about the ride system, West also confirms that the attraction will feature a long and extensively themed queue experience from the entrance all the way to where you board the vehicles. Guests will enter the island, go through a very dense jungle area, through ancient ruins and encounters with hostile natives... all before you even climb aboard the trucks for the real adventure. It's also interesting that this isn't going to be your typical theme park ride that starts off mellow before "something goes wrong". Nope... guests will know from the very start of the adventure that things are not alright, and probably only going to get worse. As the trucks approach the 72 foot wide "great wall" facade that we see being built right now, flames will shoot skyward before a set of huge wooden doors creek open and you venture inside.
(6/22/15) It has been awhile since we've seen the outside of Skull Island: Reign of Kong and OrlandoParkNews has posted a great new photo update, showing off new sections that are starting to form up, as well as sections of the outside that now look almost finished. Meanwhile a reader sent in a very interesting photo to me as well where they caught a glimpse of a small model in place with a King Kong shaped rock structure, which may serve as the entrance to this new attraction area. It is interesting to note that the the "entrance arch" area and scaffolding was soon covered by and hidden from view by a tarp, that will hide the Kong shaped rock arch as it is built.
(5/6/15) At long last Universal Orlando has confirmed that their newest attraction will be called Skull Island: Reign of Kong. The mystery attraction that has been under construction for well over the past year at Islands of Adventure has been the subject of many rumors and photo trip reports, as it was rumored that King Kong would return to Orlando in attraction form for some time. Key artwork, a teaser video and a second video featuring Universal Creative's awesome Mike West talking about his latest project can be seen below. In the meantime, start counting down the days until Summer 2016, because old Banana Breath is back!


(2/25/15) While no details were released, a executive at the Universal / Comcast company performance conference call did confirm that a "Kong" attraction was under construction in Florida, but said that any other details about this would be released in the future.
(1/5/15) OrlandoParksNews is back from Islands of Adventure with new construction site pictures of what we have long assumed to be the new Skull Island / King Kong ride. While not much is known about the ride, I'll go over what I've heard about this project on and off for the past couple of years, as well as a few new tidbits. For example, one thing that has changed from one of the early plans I was told about was the size of the attraction building. One of the original proposals I had first heard about described a ride experience that would be about half indoor and half outdoor, starting with the outdoor portion with a trip through a spooky jungle on a safari truck before encountering the entrance of a temple structure and then driving inside.
Since then the attraction building that is currently going up is much bigger than the first version I had heard about, however, I'm told that this version will still have an outdoor segment to the attraction at the start. The real interesting thing is that apparently the outdoor portion of the ride can be bypassed in bad weather conditions. While the attraction is supposed to have a massive 3D screen surrounding the attraction vehicle similar to King Kong 360-3D at the Hollywood park, I was always told that this was not the finale scene. There is supposed to be one more final scene beyond this that will include a new massive King Kong animatronic figure.
2016 - Incredible Hulk Coaster - (8/5/16) A fun video from our friends at Behind the Thrills shows off the new queue for the Incredible Hulk coaster, which I believe is now officially open to the general public as well.



(8/2/16) Islands of Adventure began Team Member previews for the new Incredible Hulk coaster on Monday, and then started to let the general public in to give it a try as well. According to the comments sent in to Screamscape so far the new queue experience is amazing, it features some cool new sound effects off the ride and the new onboard soundtrack. While maybe the trains still need to break in a bit more, I've heard that the ride experience with the new trains is essentially about the same as it was before with the old trains... a little bumpy, which is kind from a brand new ride (trains and track).
(7/26/16) Midway Mayhem is back with a new look at the Incredible Hulk coaster which was seen making some test runs with live human "test dummies" aboard, along with other effects now testing like the water jets, lights and even some on-board audio. Hopefully it wont be much longer before they are able to open the ride to the public. Later on they catch a peek at some of the new CGI video playing in the queue building.

(7/4/16) Midway Mayhem has posted a new construction update across the Universal Orlando entire resort. While they look in on all the construction projects under way, they spend a lot of time looking over Incredible Hulk, where the construction walls have been taken down along the bridge giving us our first look at the new main entrance to the coaster, which features some recycled track from the first version of the ride as themeing, along with a huge Hulk figure holding up a coaster car over his head. From the look of things around the entrance and the frequent testing, I have a feeling that Hulk could reopen for guests within the next week or so.

(6/27/16) During my visit to Universal Orlando you couldn't help but notice Incredible Hulk at night, as they have added a new lighing package that makes the entire ride glow green after dark, including some interesting new green lights running up and down the launch tunnel.
(5/20/16) Mako Madness hung out at Universal Orlando after dark the other night and caught video footage of Incredible Hulk making several test runs throughout the night. This is good news for sure, as it shows that the ride is fully functional, so any delays that may push back the opening to "late summer" may be either due to unfinished themeing, or they may simply be waiting on the arrival of the full set of new trains as Hulk typically runs a three-train operation for most of the summer to handle the crowds.
One other thing you may notice from the footage, especially when they get a little closer up... Incredible Hulk is a lot quieter this time around and is lacking the old rumble and roar. This could be good for the ride as well, as the big coasters at IOA were always limited to running at night for a small number of days per year due to noise concerns. A quiet hulk could allow it to run after 10pm more often.

(5/11/16) Time to play Good News / Bad News...
The good news first... a video showing off the look of the brand new Incredible Hulk coaster trains has been posted, and these are some seriously sweet, sexy and mean looking new green trains, complete with automotive style LED headlights. The video also mentions how the storyline told in the queue will be changed and updated to tell a new story about how General Ross is testing Gamma Rays on you and your fellow volunteers as you work through the queue. Outside the building a new ride entrance archway will be built using pieces of the old coaster train and track. A new on-board sound system will also blast a new custom music score during your ride, created by Patrick Stump, the front man for Fall Out Boy. Then there is the matter of all new special effects that will take place in the launch tube.
You can also read more details on the official Universal Orlando Blog, but the images of the new train have proven many of the crazy rumors wrong, as it will feature the same style B&M restraint system as before (no vests) and these are regular sit-down trains, and not floorless trains. (Seriously, where did that Floorless rumor start anyway? We knew that wasn't going to happen because the SeaWorld parks already have two floorless coasters in central Florida.)
Oh, there is a little matter of the "Bad News". Universal is now saying that The Incredible Hulk will reopen in "late summer". So if I had to guess, we're looking at July to August.

(4/8/16) We've got three new pictures of The Incredible Hulk to share today, including a look at the new black launch tunnel paint, and the installation of the mid-course brake hardware and railings to the track, which was previously installed without it.
(4/1/16) An interesting thing has been noticed with the latest Incredible Hulk construction video... (jump to the 8:30 point) the old purple and green launch hill is now being repainted BLACK instead of purple, with some extra black trim over the green. Why black? I have no idea... but now I'm very curious. The station / queue building is now undergoing a transformation of it's own as well, which looks like some new features and themeing will be added to the building when they are done. They also point out something I had not noticed before... that the old mid-course brake-run on the old layout has now been replaced with a regular straight piece of track. Perhaps they will just slow the trains via a magnetic brake from now on, removing the need for a true mid-course brake run. Should be interesting to see how this develops.

(3/23/16) A general construction update all over the Universal parks was posted by Mako Madness, with a lot of focus on Skull Island and Incredible Hulk. Check it out below.

(3/14/16) A reader sent in a fantastic shot of the Incredible Hulk this week, as the giant Cobra Roll is now starting to take shape over the water. One interesting thing I've seen, but not in this photo, were that some of the supports in place for the bottom of the Cobra Roll are not your typical round B&M style supports, but are instead I-beam style steel. This makes me wonder if they may be planning to add some kind of fake scenic prop around the I-beams, to hide them from view. Fake rockwork maybe? A flipped over army tank maybe? I really don't know, but there has got to be a reason for the departure from the normal support style. Anyone know more?
(3/10/16) The giant vertical loop on Hulk is now complete, and thanks to a local reader, we have pictures as well. Enjoy!
(3/7/16) I was sent two new photos of Incredible Hulk as they have started putting up the track for the giant inversions over the water, starting with the vertical loop that exits going under the pathway.
(3/5/16) A new Incredible Hulk construction update has been posted by Mako Madness this week, as the track that surrounds the launch-tunnel is now all in place, completely all the backstage track area as well, which leaves only the large inversions out front that cross over and under the pathway, or sit over the water left to be installed last. Plus there is still scaffolding poking out of the top of the launch tunnel, where we have yet to hear about what new effects (or launch tricks) may be in store when the ride re-opens.

(3/2/16) A new Incredible Hulk construction video report was sent in by Coaster Nation. Check it out below.

(2/26/16) A Screamscape reader came across a couple of pieces of Incredible Hulk track parked at a truckstop in Knoxville, TN. I'm not sure how much track Universal has in storage right now, but interesting to see that it is still being trucked down from Ohio.
(2/23/16) A new construction update for Incredible Hulk and other projects at IOA and USF has been posted to YouTube. Much of the backside of Hulk has been rebuilt already, so progress will soon be moving up to the front end of the layout in the near future. Check it out below.

(2/5/16) A new Incredible Hulk construction update has been posted by the Mako Madness crew, along with a peek into Skull Island and then off to USF for a look at Ride Through New York and Fast & Furious.

(1/23/16) A ton of new track for the Incredible Hulk Coaster have been put into place once again this week. You can check on the latest updates in the video posted by Mako Madness this week, embedded below, which goes on to check out the Skull Island site as well.

(1/13/16) A new update from WildGravityTravels showing off the Hulk construction site actually managed to get the first pictures of greek Hulk track now in place on the supports.
(1/9/16) The latest video construction update for The Incredible Hulk at Islands of Adventure shows the first signs of new vertical construction, as new supports are going up for the coaster once again, work crews spotted in the launch hill and working on the footers once again. Nice to see the Hulk coming back to life. Meanwhile they also have some pictures sent in from the plant in Ohio where unpainted pieces of Hulk track are sitting about waiting to get finished.

(1/5/16) More Hulk track was spotted on the road near Knoxville, TN by one of our readers who was quick on the draw to snap a few pictures. Enjoy!
(12/16/15) A reader sent in several new pictures of the Incredible Hulk construction site which is currently focused on re-working the many footers for the coaster.
(12/14/15) We've got even more Hulk track pictures from the factory to share today on Facebook, thanks to a posting by the team at CoasterForce. Note, the picture discovered on Twitter mentioned in yesterday's update was also one of CoasterForces pictures as well, it was just borrowed and re-tweeted out and the Internet did the rest.
(12/13/15) A Twitter user with a keen eye gave us our first peek at what appears to be brand new Incredible Hulk coaster track loaded up onto a truck at the plant in Ohio and ready to make the journey to Orlando.

(12/7/15) OrlandoParksNews takes a good look around the Incredible Hulk site, giving us a look at how the old footers for Hulk appear to be getting modified to accommodate the new version of the coaster.
(11/4/15) OrlandoParksNews has posted a new photo update from Islands of Adventure showing off what's left of The Incredible Hulk coaster as of this week. The old launch tunnel looks kind of lonely shooting up into the sky with no track sticking out of it, and just one large vertical loop remains over the water portion of the ride.
(11/2/15) About four weeks ago I reported a rumor that sent shockwaves through the theme park and coaster enthusiast community, with a statement that simply said that the 2016 version of The Incredible Hulk coaster " may not be from B&M."
I am happy to report at this point that that rumor now appears to not only be in error, but it and a whole slew of other rumors and details that started to pour in following that were likely part of a deliberate dis-information campaign on the part of Universal Creative to locate and shut down any internal information leaks within their organization. As mentioned, many other rumors soon followed that either attempted to provide more detailed information on the rehab, both collaborative and conflicting, as well as rumors about "other" projects in development. Since things were getting a bit fishy I opted to not report on any of those rumors as well for the last several weeks to let the dust settle, which I believe it has.
The end result seems to be that B&M will indeed be involved in building the new and improved Incredible Hulk coaster, and if you've seen some of the photos and videos from the fabication plant in Ohio over the last month, there are a number of unpainted track pieces on site in the background, which are very likely for the Hulk coaster. We're just waiting to see when the first piece of Green track will be spotted in the yard, finished and ready for shipment.
(10/27/15) In a sad bit of news, most of the Incredible Hulk coaster's track and support structure has now been removed. A photo showing off all that is left (from launch tunnel to the half-missing Cobra Roll to the dive under the bridge) at the moment has been posted to the OrlandoSentinel.
(10/21/15) A great photo check-in at the demolition of the Incredible Hulk coaster has been posted to OrlandoParkNews this week, check it out.
(10/16/15) Several new pictures showing off the removal of the Incredible Hulk coaster's track can be found at CoasterOfTheDay.com.
(10/9/15) A lot of shocked whispering and question asking has been taking place for the last 24 hours since I mention being told that the 2016 version of Hulk may not be from B&M. Since then another site claims to have spoken to their own Universal spokesperson and was told it still would be B&M. But is it?
The problem is, I really just don't know. According to my original source on the story, the true answer is a bit complicated, but so far they are holding onto what they were told, and that it wont be B&M and someone else is making the new track and trains.
Of course, there is always a chance that someone mis-spoke and B&M really are working on the new Hulk... which is what we assumed was going on all along, but just the fact that the very idea of B&M not being involved has come to light as an option on the table is kind of shocking itself.
For now, I'm going to sit and wait and let all the various pieces fall into place so we can determine just what is going on.
(10/8/15) Consider me more than a tiny big disturbed by this news, but a fairly solid Screamscape source has informed me tonight that the 2016 Incredible Hulk coaster may not actually be from B&M. They couldn't tell me who would be behind the rebuilt version, or even if it would still even resemble old Hulk layout or not anymore, but apparently something is afoot. Stay tuned...
(9/30/15) Ready to see something that will make even most hardened coaster lovers cringe and maybe even shed a tear. In The Loop has posted a new video showing that the removed track pieces from The Incredible Hulk have been dropped off in the same scrap-pile as the trains, at Trademark Metal Recycling in Orlando.
Of course, this now confirms the rumors that Hulk is indeed getting not only all new trains, but a near-complete track replacement. I say 'near-complete' simply because, I'm assuming right now that the station and transfer tracks, and possibly some other sections, may remain in place. Since these rumors are now panning out to be true so far, I'm guessing the rumors of Hulk returning with a new B&M designed launch system could also be true. As for the new trains... all I'm hearing so far is that we can expect them to likely have B&M's new 'vest' style restraint system.

(9/29/15) Behind the Thrills has posted some great new pictures of The Incredible Hulk coaster... now with track sections missing. No one has discovered any new track laying around Universal property just yet, so it isn't clear if they are replacing the track, or just taking it down to refurbish the existing track just yet. As for the Hulk's trains... a picture was posted to Twitter by someone who came across the cars thrown out in a dirt field, seemingly without much care, which seems to lock in the rumor that the ride will receive entirely new trains when it returns in 2016.
(9/9/15) OrlandoParksNews dropped into IOA real quick to check on Incredible Hulk one last time, and noticed some strange yellowing markings added over some track sections. Quite curious to see what those markings are for if the rumors of a complete track replacement are true.
(8/21/15) So what's going on with the Incredible Hulk? I had heard a few rumors before, and now I'm hearing similar tales again, but apparently the refurbishment may be much more involved that previously thought. This may not be a case of a new launch system, new trains and new paint... we may actually be seeing a complete replacement of the entire coaster, track piece by piece, support by support, where Hulk will be rebuilt as a brand new ride. Say nothing of the fact that while Universal would only say that the coaster will return with the same "Incredible" personality... they did not actually confirm it will return with the same name, or the same theme... which matches up with some older rumors as well.
The interesting thing is that the Incredible Hulk Coaster just opened in 1999... so it's only 16 years old, and apparently ready for a complete rebuild, even though there are far older B&M coasters out there in the world, like Kumba at Busch Gardens Tampa for example, which is actually 6 years older than Hulk. So this is somewhat of a first for a B&M coaster, though it goes without saying that Incredible Hulk is not only one of the world's most well known B&M coasters, but probably the one with the most train cycles as well due to being in Orlando where it runs at full capacity almost daily. Though I can't help but wonder how the nearby Dragons Challenge coasters are aging by comparison. Either way, I can't wait to see how this story plays out... just hoping that Hulk doesn't return with a Nintendo theme.
(8/20/15) You may remember those work permits discovered a few weeks ago about changes for the Incredible Hulk coaster? Universal confirmed on their official Blog that The Incredible Hulk Coaster will be closing on September 8th in order to add some "new enhancements to its storyline, ride vehicles" and to improve the overall experience.
The new experience is said to be more immersive and "high-tech", but they also say that the coaster will have the same "Incredible" personality that it has now when it reopens in time for Summer 2016.
(6/27/15) I'm not sure if this will require extended downtime, or if this is something that can just be done one at a time, leaving the attraction open, but a construction permit for the Incredible Hulk coaster was submitted by Universal Orlando to "Remove and Replace" the coaster's launch motors.
(4/30/15) It wasn't all that long ago that I wrote at length about how Disney and Universal could be preparing to meet and discuss terms for a possible shared use or even a release of Universal lock on Marvel theme park rights on the East Coast in exchange for something from Disney. This week WDWNT.com reports that not only may a deal be in the works, but that by the end of the year we could see the Incredible Hulk coaster get a new theme and name, and Doctor Doom's Fearfall could get the same treatment, or may even be removed entirely.

2017-2018 - Dragon Challenge Refurbishment - Rumor - (11/24/15) I've been told that once the rebuild of The Incredible Hulk coaster is complete, we can expect to see a large refurbishment performed on the Dragon's Challenge coasters as well,
though it isn't expected to be as extreme as the Hulk's. According to one source, we will be all new coaster trains brought in, but we can expect to see the existing track get refurbished (though some sections may need replacing) as well as a complete repaint of the entire attraction.
So far the timeframe hasn't been locked down, but they expected it to take place sometime within the two years following the completion of the Hulk rebuild, which would mean sometime between mid 2016 to mid-2018. As always, there is always the constant rumor that Universal just might allow the dragon's to "duel" once again... but no one can confirm if this will happen for sure.
2017/2018/???? - Jurassic Park Enhancements - Rumor - (2/26/16) While I don't have an exact time for these, as I'm told the projects are still in flux, it sounds like Universal has been tasked with enhancing and adding some smaller new attractions to the Jurassic Park area. Of course this means that the current Camp Jurassic playland area, the new Raptor Encounter area, all the way down to the Discovery Center building could either be repurposed or leveled completely to fit in new attractions. It is too early to say exactly what is coming, but rumors of two small to medium sized coasters (wood and steel) were mentioned, and I assume this will likely see the removal of the low-capacity Pterradon Flyers coaster. There was also talk of some kind of flat ride, some kind of family car/jeep ride, and rumors of a Dinosaur Vet Paddock that would become an enhanced and permanent home to an upgraded version of the Raptor Encounter concept, but this one will feature a number of different species.
Depending on just how expansive a budget they get however, I have heard early rumored that suggested that a Jurassic World style Gyrosphere attraction concept was also in development. With so many possibilities and projects being talked about, this could be a multi-year expansion effort as well to enhance the overall Jurassic Park theme, which only makes sense given how popular the brand has become since the Jurassic World film, which has a sequel on the way as well.
2019 - The Secret Life Of Pets Dark Ride - Rumor - (2/26/16) Look for a copy of the same new dark ride experience planned for the Hollywood park in 2018 to open in Orlando in 2019. This will be a major new family dark ride expected to feature a good number of classic animatronics. The location for this attraction is still up in the air between replacing Shrek 4D in Universal Studios Florida or to take over the Toon Lagoon theater space at Islands of Adventure.
Where it opens will depend on how other projects in development turn out, as well as where they think it will receive the best impact and improve that park's experience. Currently, the attraction is said to be leading more towards using the Toon Lagoon theater site than taking over Shrek. It is a bigger space and USF will have opened two new attractions already nearby Shrek by then (Race Through New York and Fast & Furious) and IOA is most likely to be the park that could use the boost of a new attraction at that time. Of course, this also depends on how much of the rumored Jurassic Park enhancements get green lit and built by this point in time as well.
(1/16/16) If you've read our rumor for Universal Hollywood, you know that Universal Creative is working on a new dark ride concept themed to the upcoming animated film, "The Secret Life of Pets", from the team behind the Despicable Me film series. Fans of the Universal Orlando Resort were quick to write in to ask, "What about us?".
This question comes with good reason behind it, as most of the new attractions we've seen added to one coast have made their way to the other within a few years such as Despicable Me, Simpsons themed restaurants, Transformers, and construction under way to build a new Skull Island: Reign of Kong, Fast & Furious Supercharged and least we forget the Wizarding World of Harry Potter that will open in Hollywood in a few months. So what about Universal Orlando?
After doing a little digging I've been told that the loose plan right now is to build a copy of The Secret Life of Pets in Florida, provided that the Hollywood version proves to be a hit when it opens first. This means we won't likely see a clone open until 2018 or 2019, which seems just about right as the Orlando resort will have their hands full with already announced projects through to 2017. As for the location of the ride, I'm told they have their sights on a possible location within each of the Florida parks right now.
Over at Islands of Adventure, I'm told that the current site of the Toon Lagoon Amphitheater is being considered for a number of new projects, including this one. With that in mind however, another BIGGER project is hoping to land that site first, but we'll discuss that story at another date. At the Studios park however, the site of choice is a little more interesting and would see the Shrek 4D attraction close to make way for the new dark ride. This would also put the Secret Life of Pets right across the street from that park's Despicable Me Minion Mayhem attraction, creating a nice little themed zone for the Illumination Entertainment properties. Since this project is still several years out, if approved at all, anything can still happen to change it, but I'm leaning towards this going to USF myself over the Islands of Adventure site, which has another important project also wanting that particular site.