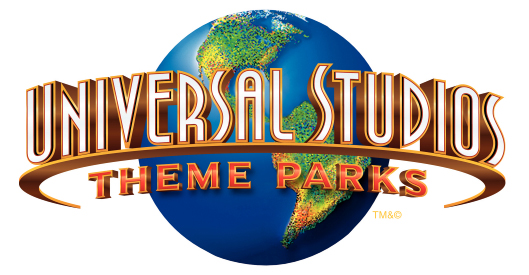 Universal Studios Florida
Orlando, FL
NBC Universal / Comcast

---- THE LATEST BUZZ ----
(3/27/17) Universal Studios Florida Adds Fate of the Furious Cars (MORE...)
(3/3/17) Race Through New York Soft Opens (MORE...)
(2/8/17) Race Through New York and Fast & Furious Construction Photos (MORE...)
(2/1/17) New Change Coming To Superstar Parade Pre-Show (MORE...)

Ride Rehabs - The following information is not guaranteed to be 100% accurate.
Nothing is known at this time...

Wizarding World of Harry Potter - DIAGON ALLEY Review!
Screamscape Previews Diagon Alley!! We've Got All The Details!
Screamscape Review Part II: Harry Potter and the Escape from Gringotts
Screamscape Review Part III: The Hogwarts Express!
General Park News - (3/27/17) According to Universal Orlando, three of the superstar cars from the new "The Fate of the Furious" film are now on display in front of the new Fast & Furious construction site through to the end of April as part of a promotion for the latest F&F film that will hit theaters on April 14th.
(2/1/17) For all you Orlando parade fans out there, there will be a new change coming to Universal's Superstar Parade today. From what I'm told that 'chicken dance' show before the 4pm Dora and Diego show (before parade) will switch to a new Go Diego Go show theme.
(1/2/17) I thought I had already posted this back in December, but looks like I forgot. The new Secret Life of Pets characters have now officially joined the Universal Orlando Superstar Parade. You can see photos and some video footage of the new Secret Life of Pets units posted to WildGravityTravels.
(12/1/16) Universal Orlando was seen testing a new no-wait option for the Shrek 4D attraction this week. A large sign was posted out front telling guests to either use a nearby kiosk to get a return time ticket (much like the free but retired Universal Express terminals) or they could also get a digital version by downloading and using the Official Universal Orlando Resort app on a smartphone. Either way, your group is given a time to return to experience the attraction later in the day with virtually no-wait.
Sounds like they could be testing the future TapuTapu attraction reservation system for Volcano Bay once again, this time in a theme park setting, with hard ticket and smartphones, where previous tests were done at Wet 'n Wild with wristbands.
(11/24/16) Universal Studios Florida has confirmed that The Secret Life of Pets characters will join the Universal's Superstar Parade starting this December with the addition of two new float units. You can see concept artwork of the new floats and characters at the official Universal Orlando Blog. In addition to the parade, characters from the film will put on a special show in front of Mel's Drive-In several times throughout the day.
2017 - Race Through New York Starring Jimmy Fallon - (3/3/17) Good news for those of you in Orlando this week... Universal Orlando held employee preview rides on the new Race Through New York with Jimmy Fallon on Wednesday and then actually soft opened the ride to the public late on Thursday, following a second round of employee preview rides.
So far the first detailed report sent in from a reader said that they really liked the new ride. I asked for a brief spoiler-free report of the new experience and they were happy to send it in. As for the ride experience, while it wont compete with the "E" ticket likes of Gringotts or Transformers, our rider said Race Through New York was a solid "D" ticket attraction worthy of your attention.
As Universal claimed, the new experience is entirely free of a traditional ride queue. When it does open guests outside will sign up to wait in the Virtual Line and get a return time for the attraction if they are unable to go in right away.
The "queue line was very well made up. When you enter, you get a color coded card and when the lights in the room change to the color of your card, you proceed to the next room. You have 2 different area to wait in. One has different areas showing the Late Show through the years, from the beginning to now. The second room (editor note: themed to look like a green room) is where the monitors are, where you watch various clips from Jimmy Fallon and they have seating and interactive games to play while waiting on your color to be called. When your color is called again, you proceed to the boarding room, where you hear the safety spiel. After that, you go into the ride room."
The describe the ride room itself as being a large room based simulator experience, where the seats you sit in are set up to look like a studio audience. They didn't get an exact count, but they believe the ride platform had six rows of seats, possibly as wide as 12 guests per row, with a simple seat-belt restraint. The ride film is in 3D and riders were wearing the same style 3D glasses that are used on Escape from Gringotts. Again, they were not sure of the overall capacity, but they believe that there were at least 2, possibly 3, ride rooms within the building to help keep guests moving through.
"You are in a race through New York against Jimmy Fallon among the various highlights of NYC. Best part of ride was near the end."

(2/8/17) The latest photo update from Universal Studios Florida comes in from OrlandoParkNews.com this week, with some great looks at the new Race Through New York attraction building (opening soon), the already open gift shop and then a trip down the street to check on the Fast & Furious: Supercharged attraction construction site on page 2.
(1/20/17) You can spot the first bit of released footage from the new Race Through New York with Jimmy Fallon ride in a video package posted to Twitter which includes information about entering a contest to win a trip to Orlando to ride it. You can check it out below.
On a related note, we did a little digging regarding the ride hardware itself and were told that the attraction building contains two very large simulator theater systems for added capacity. If the reports are true Universal Creative tapped DyMo Rides to provide the motion platform hardware for the new attraction as well. Early reports from sources describe the experience as being something simple and fun that the public should enjoy while using good company synergy tying in with The Tonight Show brand.
Below that you will also find one more Tweet, this one from Universal Orlando, who shows off some of the safety video Jimmy Fallon and The Roots shot for the new attraction as well.
Currently I'm told that Universal is testing the new Virtual Line system on the Despicable Me: Minion Mayhem attraction.




(1/18/17) Universal Orlando has confirmed that their new Race Through New York with Jimmy Fallon ride will open to the public on April 6th. In addition Fallon will be shooting the episodes of the Tonight Show from Universal Orlando from April 3 - 6.
The interesting news is that Universal has also confirmed that the attraction will open with their very first official "Virtual Line" experience. Guests will access the Virtual Line either through the free Official Universal Orlando Resort App, or through one of the kiosks located just outside the attraction entrance. Instead of standing in a line as you would on any other attraction, you will be given time to return to enter right into the attraction experience with no long wait.

(1/12/17) Universal Studios Florida has taken down many of the walls that surrounded the new Race Through New York attraction building, now offering a stunning look at the heavily rethemed structure which now looks nothing at all like the former Twister building. Check out some great pictures posted to Twitter by Coaster Crew below.

(12/19/16) A fun construction update from Universal Studios Florida posted by Midway Mayhem checks in on the status of the new Fast & Furious attraction progress as well as Race Through New York.

(11/14/16) An extensive video construction update from both Universal Orlando theme parks posted by Midway Mayhem, including a look at Fast & Furious, extensive new details on the outside of Race Through New York, plus Christmas decor is going up and most of the Halloween props have been removed. Extensive sections of steel have gone up over at Fast & Furious in particular, filling out the new attraction structure quite a bit. They also have footage showing off a brand new seat-belt system added to Dr. Doom's FearFall (at Islands of Adventure), which now makes it so you can't unlock your belt yourself and have to wait for an employee to come and release you from now on, which is sure to slow down the reload time a little bit.

(11/2/16) Universal Orlando has posted an update about the new "Race Through New York Starring Jimmy Fallon" attraction opening in 2017 on their official blog. It shows off a look at the new look of the former Twister building, now themed with NBC and Comcast logos. As for the attraction itself, guests will be transported to Studio 6B for a live performance from the Ragtime Gals barbershop quartet or a number of other classic "bits" from the show. While you wait you can also send your own personalized "Thank You Note" to your friends and family before you head off to the race.
The ride system is oddly described on the blog as "the world's first-ever flying theater" that seats up to 72 guests at a time to race alongside Jimmy through New York city, heading out from 30 Rock and into the city for a land and air race past iconic landmarks that promises to also be full of special Tonight Show character cameos.
They've also posted a video showing some behind the scenes footage from the shoot that will give you an idea about some of the crazy characters you may see along the way.

(7/20/16) A construction update taking a look at the latest progress on the Jimmy Fallon attraction as well as the other projects under construction in both parks has been posted by Midway Mayhem.

(12/9/15) An interesting picture showing off demolition work taking place to the outside of the old Twister attraction building was posted to Twitter. I don't know if this was done simply to remove the Twister themeing from the gift shop facade, of if they are planning on removing more of the soundstage itself, or if they will simply re-theme the exterior.
(12/4/15) A few pictures of the themed construction wall around the former Twister building to promote the new Race through New York starring Jimmy Fallon have been posted to Behind the Thrills. Meanwhile one of our readers noticed while riding the Hollywood Rip Ride Rockit coaster that much of the old Twister outdoor queue area has already been demolished.
(11/23/15) According to the latest pictures from USF posted to OrlandoParkNews, the construction walls are already up around the Twister building, now that it is closed. Meanwhile they give us a quick look at the other construction walls up around Disaster and the former NBA City restaurant out in CityWalk.
(10/28/15) The latest Universal Orlando attraction announcement didn't come from Universal themselves, but rather through the star involved with it… Jimmy Fallon.
And before you ask… yes… this is the replacement attraction for Twister that has been rumored forever… though the rumor mill went silent on the project shortly after the announcement of the Fast & Furious attraction coming in 2017 to replace Disaster.
On Tuesday night's episode of The Tonight Show, Jimmy Fallon announced a new attraction to be called "Race Through New York Starring Jimmy Fallon" would be coming to Universal Studios Florida in 2017. The park's existing Twister attraction will close for good on Nov. 2nd to make way for it.
The attraction will be themed around the "outrageous celebrity races" that take place from time to time on Jimmy's version of The Tonight Show. As guests, you'll make your way into the experience from the park's New York street sets and into Studios 6B to attend this "very special taping" of the show where Jimmy challenges the audience to the ultimate race through the streets (and skies) of New York City.
2017 is really stacking up to be a huge year for Universal Orlando, as it will see the opening of Universal's Volcano Bay waterpark, an expansion of the Cabana Bay Beach Resort, as well as a new Fast & Furious: Supercharged themed attraction just short walk across the same park.


Late 2017 - New Winter Parade - Rumor - (6/11/16) While there were rumors that Universal is planning to make a replacement for the Macy's Parade winter event at the park, I'm told that the initial casting call for the Macy's Parade has been posted in the park this week, so it looks like it will return for at least one more season, placing the new parade for Winter 2017.
(3/10/16) According to OrlandoInformer, Universal Orlando sent out surveys asking about possible new winter holiday entertainment concepts they are considering. As I mentioned last week, I believe the Macy's Parade is going away for good, so one of these ideas would likely be the replacement, as well as coming up with new ideas for other areas of both parks.
Ideas mentioned included new Harry Potter themed holiday ideas such as holiday version of the Frog Choir, a night projection show on Hogwarts castle, and even extra ticket / after-hours ideas such as a Yule Ball, Great Hall Dinners or other special night events in both Hogsmeade and Diagon Alley. Other ideas include glowing night parades, a Universal Holiday Parade (probably with existing park characters and IP), as well as getting opinions on the existing lineup and how it compared to the new ideas, or even alternate but similar ideas in the case of Grinchmas.
As Screamscape previously reported however, I've been told that the Macy's Parade is very unlikely to return, as previous guest surveys indicated that guests were growing weary of it.
(2/26/16) Rumor has it that either this winter, or in 2017, Universal will premiere some kind of new winter parade experience that will serve as a replacement for the long running Macy's Parade.

2018 - Fast & Furious: Supercharged - (6/22/16) Universal Orlando has made it official, the construction wall signs outside Fast & Furious: Supercharged at Universal Studios Florida have been changed to give the new attraction a 2018 opening date instead of 2017. You can see pictures of the walls posted to Facebook at Coaster Nation, along with a new hashtag #FastFuriousRide
(3/22/16) A new photo update of aerial construction photos over Universal Orlando was posted to ThemeParksAndTravels.com this week. Right below the top (second picture) they have several great shots of the old Disaster site, which has now been completely demolished behind the scenes, leaving only the San Francisco facade visible from the street.
Keep scrolling down and they've got more pictures of the old Twister building having the interior being completely gutted as well. What's interesting is that they have made some kind of new central foundation framework near the center of the building and have a cement truck in there pouring, so they have moved beyond just demolition work at this point.
(3/12/16) I'm still hearing that Fast & Furious: Supercharged may indeed have quietly been pushed back to a 2018 opening date. Why the delay? If this is all true, it may have something to do with a demolition issue involving some kind of "backstage issue", perhaps involving the old Disaster attraction building. As we've seen from various photo reports online at other sites, a section of the old Disaster building was still standing, while everything else all around it has been leveled. From the look of things, this section of the building is also standing VERY CLOSE to the new Hogwarts Express elevated railway. UPDATE - I'm hearing that the Disaster building section (or at least what's visible from the park) has just been taken down, but the rumor of a backstage issue could involve other issues, perhaps underground water, gas and power lines in the area that may need to be dealt with. So far I haven't been able to get a confirmation from the park that it has been pushed back.
(3/10/16) I'm not 100% on this, but I'm hearing that the timeline to open Fast & Furious: Supercharged at Universal Studios Florida may have been bumped back from 2017 to now open in 2018. Can anyone else confirm? With Fast & Furious 8 to be released on April 14, 2017, it seems odd to push back the attraction an extra year and miss that synergy (and free marketing).
(2/17/16) The OBJ has posted a bit of info gleamed from a new work permit for Fast & Furious Supercharged that says Project 620 will be spending $1.48 million to install projection screens for the new attraction. This shouldn't be a surprise however, as the Hollywood version of the attraction is very dependant upon project effects to bring the actual film starts from the series to life in front of the guests. While we don't know just how similar the Orlando version might be to the Hollywood one, I'm sure they will share some of the same elements and technology.
(2/2/16) A great photo posted to Twitter shows that not only is the old Beetlejuice show theater gone, but the demolition crews have torn quite a bit of the old Disaster attraction building as well.
(1/23/16) Curious to see what's going on at Universal Studios Florida? Judging from the photos sent in by a reader this week, they wasted no time at all demolishing the old Beetlejuice show theater to begin work on the Fast & Furious Supercharged project.


(8/25/15) Just as it leaked out, Universal Orlando has confirmed that a new ride called "Fast & Furious: Supercharged" will be added to Universal Studios Florida in 2017, based in part on the attraction of the same name added to Universal Studios Hollywood earlier this summer. According to the description, it will feature an original storyline and new incredible ride technology, and while you wait you'll get to check out a collection of the high-speed supercharged cars you've seen from the Fast & Furious film series inside Toretto's HQ. Just as rumored, Disaster will close forever on September 8th, with Beetlejuice Graveyard Review closing later this year.
(3/3/15) With Kong all-but confirmed at this point for Islands of Adventure, many may be wondering what the future could hold for Universal Studios Florida. Certainly the rumor mill has churned out plenty of new ideas, as well as rumored existing attraction on the chopping block for new replacement ideas. Today I'll add one more to the mix in the form of a Fast & Furious themed attraction.
The Hollywood park has been getting a lot of preview buzz for their new Fast & Furious: Turbocharged attraction that will open later this year, and according to Hollywood rumors the studio side of things intends to make up to three more films before retiring the franchise. So it stands to reason that the Orlando parks could very well get a F&F attraction in the next few years. Earlier rumors suggested that they could try to copy the basic idea being used for the Hollywood attraction, but I'm also hearing a new rumor suggesting that a new kind of ride could also be under consideration.
2021 to 2023 - Super Nintendo World - Rumor - (12/12/16) The Orlando Business Journey has reported that several new ride patents filed by Universal offer up a hint about some future attraction concepts in the works. You can see some of the concept art from the patent forms posted in a slideshow at OBJ, though keep in mind that they are keeping the themeing and concept as generic as they can in these patent forms, and focusing on the technology aspect of what the attraction will do to make it unique enough to deserve a patent.
Breaking it down however, there are images showing off a new two-passenger car ride where the cars appear to be able to fishtail out of control and/or simulate a "drift" style turn effect. There is a driver in the front with a steering wheel while the rider in the back seat has a console of buttons in front of them instead. The obvious answer here is that this is likely a mock-up for the future Mario Kart themed ride planned as part of a future Nintendo area.
Another mock-up shows guests loaded into some kind of over-head track mounted piece of hardware that holds a number of armored flight-suits. The appearance is that it could mimic the action of a super-hero character taking flight into the sky on an adventure. Screamscape sources tell us that this concept was proposed for an attraction that isn't expected to see the light of day at this point in time, but could resurface in the future.
Two of the concepts involve waterpark technology, one that could see technology added to a mat racer style slide (either controls or a video screen to the mat itself) or the possibility of setting something up on the mat before the slide that would trigger specific effects (lights, music, etc) to personalize the experience on the way down. A second waterpark concept is also an interesting new take on the popular new 'drop pod' idea, where in this case the pod that holds the rider would begin to actually fill half-way up with water before flushing the rider and human payload down the trapdoor.
The final idea shown is something called the Boom Coaster, showing off a mine-kart themed ride car that would look as if it was attached to a track system, but in reality the car is attached to a boom arm that goes down under the cart and attaches to an entirely hidden coaster style track system below the themeing. The concept would allow for the hidden track to lean, rise and fall, affecting how the car above appears to ride on the simulated themed ride surface. For example, it would allow for a coaster to appear to 'jump' a gap in the visual track, while staying connected to the hidden track system below. According to Screamscape sources the Boom Coaster concept is also a concept Universal is eyeballing for a future Nintendo themed ride concept that would involve a wild coaster ride through the world of Donkey Kong Country which often have mine cart coaster themed levels.
Universal may have a more complex time getting a patent on the Boom Coaster concept however, as I recall what seemed to be a very similar concept floating around the internet for years called the CANTILEVERED COASTER System, and in an interview with the creator posted to Coaster101 back in 2010, the creator of the Cantilevered Coaster says they were already granted a patent for their design in 2001. While the effect would be similar, there is a difference in the track systems between the two, as the Boom Coaster only appears to have one track system, while the Cantilevered Coaster would use two separate track systems, one to hold the car while the other would control all the extra movements, not unlike how S&S/Arrow's 4th Dimension coaster system also uses two rail systems for similar reasons.

(11/30/16) Universal has announced an update regarding their deal to build Nintendo themed attractions in the future. According to the press release "the fun of Nintendo" will be brought to life via "expansive, highly themed environments" at Universal Studios Japan, Universal Orlando and Universal Studios Hollywood theme parks.
"Imagine the fun of stepping into a larger-than-life Nintendo adventure. Gigantic Piranha Plants spring to life. Question blocks, power-ups and more surround you. And Mario and all his friends are there to pull you into a brand-new world.
You will enter an entire realm filled with iconic Nintendo excitement, gameplay, heroes and villains. And it is coming to three Universal theme parks around the globe.
The creative visionaries behind Nintendo's legendary worlds and characters are working together with the creative teams behind Universal's blockbuster theme park attractions. Their goal: to bring the characters, action and adventure of Nintendo video games to life within Universal theme parks. And to do so in new and innovative ways that capture what makes them so special. All of the adventure, fun and whimsy you experience through a screen will now be all around you – in breathtakingly authentic ways."
The new Nintendo lands will feature "multiple attractions" as well as themed shops and restaurants. Planning is already well under way and while they are not yet ready to announce any dates, they did mention that each will "open separately over the next several years." An updated announcement video featuring Mark Woodbury (Universal Creative) and Shigeru Miyamoto (Nintendo) can be seen below.
As for the attractions... while things are still being planned, the early rumors indicate as many as three different attractions may be in development, one of the themes is said to be locked in for a Mario Kart themed attraction. It is worth mentioning that they only listed Universal Orlando as the site, an not one specific theme park. They also say that the first more detailed announcement to come from a specific park will happen "soon".


(2/26/16) The long rumored Nintendo themed land now looks to be locked in for Orlando in 2020. As Nintendo themed attractions are planned to first open in Japan in 2018 and Hollywood in 2019, look for Universal to take everything they learn from those first two versions to perfect the Orlando version, which will likely be the biggest one of them all.
While things are still in development, the land is expected to replace the current Kids Zone area, and feature at least two major attractions and possibly a number of smaller kiddie attractions, as well as a likely retheme of the existing Woody Woodpecker Nuthouse coaster.
(7/2/15) World of Universal reports that Universal has filed permits to build a Building 79B, described as a new 23,000 sqft warehouse building structure. The rumor going around claims that Building 79B would be a replacement for the current Building 79, also known as the Parade building warehouse which is used each year for Halloween Horror Nights as a home for one of the haunts each year.
While I'm sure Building 79B could and would be put to the same purpose, wherever they build it, another popular rumor says that since Building 79 bumps up right against the existing backside to the Curious George wet/dry play area, this could also be taken as a sign that the site may be put to better use as part of that new Nintendo deal that will bring attractions themed to the popular video game characters to the park, which would be a perfect theme to replace all of the park's kiddie area.
(5/12/15) My initial gut reaction was to think that the new Universal / Nintendo partnership would likely be used as a possible way to retheme the Marvel comics themed island. However, as time passes, I'm hearing more and more than the actual intent for the IP is to completely replace the current KidZone attraction area, including Fieval's Playland, Barney, Curious George, and such. The fate of E.T. is unknown however, as it could easily be put under the knife as well, though many feel that E.T. is currently "untouchable" as the last remaining E.T. ride and nod to Universal's collaboration over the years with Steven Spielberg.
(6/27/13) I've mentioned it before, but the most likely new project coming to Universal Studios Florida once Diagon Alley opens may be a complete renovation and/or re-branding of the kiddie areas of the park. Curious George and Barney the Dinosaur are likely to be retired… and most certainly Fieval's Playland will get a complete makeover along with rumors of a replacement for the E.T. ride.
What could replace E.T. you may ask? Well in Hollywood they replaced it with their own version of Revenge of the Mummy and in Japan the ride was replaced by the Space Fantasy indoor spinning coaster. So while I would like to think that Universal might try to reuse the massive E.T. building in a similar fashion, the actual rumor going around is that Universal may be in talks with Sony about bringing The Smurfs to Universal Orlando. In fact, one of our own readers was asked to take a survey in the past week which pitched new ride concepts based on The Lorax (for Islands of Adventure) and a "flying" dark ride concept based on The Smurfs that sounded very much like a plan to reuse the E.T. ride system
According to our source, the concept pitch for The Smurfs ride in the survey even mentioned having Papa Smurf say goodbye to the riders by name at the end of the ride… just like E.T. does. Universal has partnered with Sony to build an attraction before (Men In Black) and the Smurf village theme would actually be a good fit as a replacement for Fieval's Playland as well. All rumors, surveys and concept pitches for now… but as Diagon Alley gets closer to opening we should know more about what the future may hold.
(11/15/12) While Universal Creative has their hands full right now with Transformers and then the Potter expansion, the early rumors for what could be next are already coming down the pipe. According to the latest buzz, the general plan right now is to overhaul the KidZone area in either 2015/2016. Expect Woody Woodpecker to say, but Curious George, Barney and Fieval may be given their walking papers. With the E.T. Adventure right in the middle of it all, it too may be either replaced or given an extensive overhaul.

???? - Diagon Alley Expansion - Rumor - (8/12/14) About.com Theme Parks has posted a very interesting bit of speculation regarding what might come as the next possible expansion to the Wizarding World of Harry Potter. Our good friend Arthur Levine went on a guided tour of the new London / Diagon Alley area with Alan Gimore (Art Director for many of the films and for Universal's Wizarding World projects). Alan led him to the big red british phone booths sitting on the curb just outside Diagon Alley and instructed Arthur to dial 6-2-4-4-2 (M-A-G-I-C) on the phone and he was suddenly connected with a phone recording from the Ministry of Magic informing him that the office was not open that day. Alan went on to tease that perhaps taking Muggles on a trip into the Ministry of Magic might be Universal's next Potter themed attraction.
This would make a good deal of sense, especially since the current Fear Factor: Live show stadium next door was being eyeballed by Universal Creative as the most likely place to expand Diagon Alley in the future. Of course this is only a tease and perhaps a glimmer of something once talked about in a Blue Sky meeting about future concepts. At this point anything can still happen, but it does give the Muggles something to think about for the next few years.