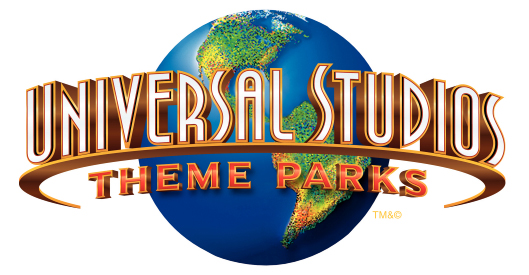 Universal Studios Florida
Orlando, FL
NBC Universal / Comcast

---- THE LATEST BUZZ ----
(8/12/14) New Attraction Removal Rumor (MORE...) / Possible Ways to Expand Diagon Alley (MORE...)
(8/8/14) Hogwarts Express Celebrations Milestone (MORE...)
(7/17/14) SPOILERS: NightVision POV Vide of Gringotts (MORE...)
(7/9/14) Diagon Alley Grand Opening Brings Huge Crowds (MORE...)

Ride Rehabs - The following information is not guaranteed to be 100% accurate.
Nothing is known at this time...

Diagon Alley Media / VIP Preview Review!
Screamscape Previews Diagon Alley!! We've Got All The Details!
Screamscape Review Part II: Harry Potter and the Escape from Gringotts
Screamscape Review Part III: The Hogwarts Express!
General Park News - (8/12/14) While I'm usually the one with all the rumors, Orlando Parks News has posted a good one this week regarding the future fate of Twister. According to their post, they were told that Twister may to closing down for good in early 2015. I agree that it's time Twister was replaced, but by what? I doubt we'll see the return of the Ghostbusters anytime soon (but it would be cool if we did!!), so for now I have to ponder just what Universal may have in the works for this location if the rumors of Twister's demise are true.
(8/8/14) Universal Orlando celebrated a major milestone yesterday as the Hogwarts Express just took had its millionth rider. Nearly 200 guests on hand were given free Butterbeer Ice Cream and Hogwarts scarves and souvenir Hogwarts Express tickets to celebrate the event. It's crazy to think that it has already taken one million riders for a trip between the parks in just over one month from the grand opening.
(7/9/14)
The internet blew up today as the public masses surged into Universal Orlando for the grand opening of Diagon Alley. Guests began to arrive under the cover of darkness and it wasn't long before there was a line stretched across the park, as guests were allowed to enter Diagon Alley in waves throughout the day. From what I saw on the net, the line to get it started near Transformers at one point, went through Springfield, backstage, used the outside Men In Black queue and Fear Factor queue before finally going into Diagon Alley itself. Once inside, the land was fairly crowded all day, but manageable from what I read, though the line for Harry Potter and the Escape from Gringotts reached upwards of 450 minutes by the middle of the day.
(7/8/14) A quick heads up for anyone getting up VERY EARLY and going to the opening of Diagon Alley this morning. I'm told that the parking structure will open up at 5am on this day in order to help the anticipated crowds get moving through to the theme parks as quickly as possible. So if you are going to go… get there early.
(2/17/14) OrlandoParksNews takes a look around Universal Studios Florida this week, showing off the various rehab projects taking place around the park currently, ending with a great look at the current state of the London façade outside of Diagon Alley.
(2/10/14) The revised version of the Beetlejuice Mash-Up show (formerly Graveyard Review) is back up and running at Universal Studios Florida and Behind the Thrills has a good review about what's changed this time around. In short, look for new music flashing back to the 80's and 90's with a new cast of monster friends and performers. Much like the old show, you'll either love it or find it not your cup of tea, but either way it's good to see the show evolving over the years instead of becoming old and stale.
June 2014 - Wizarding World of Harry Potter - DIAGON ALLEY - Grand Opening: July 8th, 2014
(7/17/14) Perhaps the greatest video I've seen yet showing off a POV look at Harry Potter and the Escape From Gringotts can be found by clicking here, but only if you want to see EVERYTHING. And I mean everything… this video was shot in Nightvision mode which seems to do a good job of filtering out the blurry 3D images on the screens, but everything will appear Black & White. You've been warned… so view at your own peril.
(7/7/14) What can I say… Day or Night… people just love the Diagon Alley dragon! Check out this video below showing off all the cheering that goes on. In the meantime, are you ready for the grand opening on July 8th? Be sure to read our three part review of Diagon Alley and the Hogwarts Express so you can make your checklist of things you want to be sure to try to eat, drink and experience.

(7/4/14) More good news for the PotterWatch crowds that have been waiting outside Diagon Alley this past week. Thursday afternoon Universal finally soft opened the gates and let the public in to experience Diagon Alley for the first time and once again, all the social media channels blew up with excited tweets and photos and I even saw a few who mentioned that they too found tears in their eyes at the amazement of it all. Even late into the night the photos on Twitter were rolling in showing off the darkened but very crowded streets of Diagon Alley were still in full swing. One of my favorites had to be a video on Facebook showing the Dragon roaring and blowing fire followed by half a second a silence before the streets erupted in loud cheers and applause. I wish I could post it, but I can't seem to find it again.
The only thing has hasn't gone right so far is Harry Potter and the Escape From Gringotts, which remained closed during the soft opening yesterday while crews remain hard at work inside the vaults trying to stabilize the ride system so they can have it it ready to open to the public by July 8th. According to what I'm hearing, just as I experienced, the ride control system is still overly sensitive to slight variables in movement, causing it to shut down the entire system. I'm sure they'll knock out the problems… but it may take a little extra time and patience. I'm sure some of you remember what Spiderman was like when Islands of Adventure first opened, when it frequently experienced Sinister Six related breakdowns as well each day. Breaking new ground means a lengthy break-in period, but in the end, it is all worth it.
(7/2/14) Potterwatch… the fans who have eagerly been waiting for weeks now outside of the London themed façade that hides the wonders of Diagon Alley inside, as well as the Hogwarts Express finally got a taste of something new on Tuesday afternoon. At around 3pm, Universal Orlando soft opened the Hogwarts Express stations in both parks, allowing guests with two-park passes to begin taking test rides between the two parks, causing the various social media channels to blow up with pictures, check-ins and excited tweets. Diagon Alley was still off limits to the public however, though access is being granted on a limited basis to resort guests who purchased special Pottered themed vacation packages.
(6/30/14) A friendly heads up to everyone… the official TV special about The Making of Diagon Alley will air on NBC tonight at 8pm EST, or check your local schedule before setting your DVR.

Screamscape Review Part III: The Hogwarts Express! (Click here if you missed Part I)
(6/25/14) So how much did I love the new Diagon Alley at Universal Orlando? It's a bit embarrassing… a lot embarrassing actually… but to be completely honest, it made me start to tear up in front of a complete stranger. While being interviewed by the Palm Beach Post about what Kerry and I thought about it, and how amazed we were by it all, tears of joy started to pour from my eyes. I've never had that happen to me before in a theme park… ever! In fact the only other times I can recall that happen was during the birth of my three children. And I'm not a huge "Potter" fanboy… I freely admit that while I have seen and enjoyed all of the movies, I've never read any of the books. Looking back it is clear that the experience of standing in the middle of the bustling Diagon Alley was just such a powerful experience, that it was capable of triggering that kind of reaction from me. Simply amazing… and now that I've been home for the past several days, I'm really starting to miss it.

With that said… it is time to start PART III of Screamscape's Official Review of Diagon Alley, focusing this time on the Hogwarts Express. As is only proper, your experience with the Hogwarts Express is somewhat unique. You do not board the Hogwarts Express in Diagon Alley… instead you must exit Diagon back out into the London area and then look for the Kings Cross train station. While I already knew what I was looking for, in hindsight, this alone will be a unique experience for those who may be unfamiliar with the film or book series.



While it is easy to spot the Kings Cross building and entrance, there is not a single sign in sight announcing that this is the entrance to the "Hogwarts Express". There is nothing to direct park guests to enter into that building to travel to the "Islands of Adventure" theme park. You will see no wizards, no Butterbeer carts, no places to perform magical acts with the wand you may have purchased in Diagon Alley… just simply train station employees there to scan those with the right kind of ticket, and send them down the pathway towards the right train platform. Just as it is in the movies… the existing of the Hogwarts Express is a secret from the rest of the 'Muggle' world wait for you to discover it.

Once you pass through the station entrance, if you have the right kind of ticket that will permit park to park travel only of course, you will be directed to walk down a very long hallway towards the train platforms, full of London themed advertising along the walls. Passing through here into the lower level of the station itself, you will then find a large queue area, with luggage scattered about, along with even a functional snack stand area to buy goodies to pass the time if you have to wait. From here you will work your way towards a large staircase (or elevator if you require one) that will bring you to the upper level of the station. From here you are directed the staff to go around the corner to find your platform where you will soon encounter signs for Platform 9 and 10. Of course, anyone familiar with the series will know that the Hogwarts Express departs from Platform 9¾, which you arrive at by passing through a brick wall. I'm happy to report that Universal has managed to create this experience for you, as you will see the guests standing in line ahead of you appear to pass right through the brick wall between Platform 9 and 10. For those dying to see how this is done, look for the video link at the end of the story to see the magic in action.

A few turns later and you will find yourself standing on Platform 9¾, waiting for your chance to board the Hogwarts Express itself. Friendly staff will place you in a row to board one of the three passenger cars. Each car contains 7 passenger cabins to ride in, each cabin will comfortably hold 8 riders, for a total of 168 guests per train, and double that number to reflect the riders coming the other way on the other train. The travel time over to the other side is about 3 minutes, and with two trains always running on the line, I'd expect to see this line move quickly, with maybe another 2 to 3 minutes unload/load time between trips. If they can manage 10 trips an hour, you are looking at an attraction that will move around 3360 guests an hour.

I can let the pictures and video footage speak for themselves regarding the detail and quality of the Hogwarts Express train itself. Clearly they went to great lengths to create these cars to be replicas of what you see in the films, both on the outside as well as on the inside as you move down the hallway towards your cabin to take you seat. The benches inside are comfy and the cabins seem to have ample room, as your eyes are pulled to the 'window' where you can see steam slowly rising up from below while you wait to depart.

Just like riding on a real train, the whistle will blow and you'll gently jerk forward as you depart the station, both in real life as well as on the perfectly timed projection window to the world outside where you are soon treated to the sights and sounds of London as you head for the countryside on your way to Hogsmeade Station and Hogwarts.

Upon your arrival in Hogsmeade, you are supposed to depart the train and exit through that train station into the Islands of Adventure theme park, but in this case we were allowed to step outside to briefly see the station before returning to our cabin for the return trip to London once again, where you will experience entirely different footage and events. Speaking of "events"… not all the action takes place outside the train's window. The frosted glass wall and closed doorway to the passenger hallway of the train car has been designed to help tell the story. Silhouettes of other passengers and events taking place in the hall will be seen as images are projected onto the surface from hidden sources outside the cabin. The effect is quite realistic; especially when anyone (or thing) actually touches the glass surface and comes more into focus briefly.

When you watch the video below, you will also see some video clips showing off some of the action you will see along your journey. I tried to cut them up a bit and just show select highlights, rather than trying to shoot and show off your entire trip in order to leave some surprises for you to experience on your own.

All said and done, I will have to say that this is another genius creation by Universal Creative. While the concept, hardware and technology are nothing new, the very idea of turning a theme park transportation attraction into a highly themed ride experience is and it wont be long before guests who have ridden the Hogwarts Express end up down the street at Walt Disney World and start to wonder why they are so bored and not being entertained during the long monorail ride to and from Epcot, not to mention the very long and boring bus rides they will be subjected to moving from place to place. Universal has managed to turn what would simply be a method of transporting guests between their two parks into yet another must-see attraction… trying together the overall story and theme of visiting Hogwarts at Islands of Adventure and Diagon Alley inside Universal Studios Florida.

The overall effect here is also sure to have a massive impact, as casual guests to Universal Orlando will no longer feel that they are skipping a day at Disney to visit one of the Universal parks, but instead will feel compelled to buy the multi-day / multi-park pass in order to experience everything that Universal Orlando has to offer. This will also reflect in more than just ticket sales, as the ongoing upgrade of wonderful new dining options being added to CityWalk will also lure people into spending more time at the Resort, which in turn will reflect in more guests opting to stay on site at any one of the four Universal Orlando Resort Hotels, including the brand new value level Cabana Bay Beach Resort. (Watch for our report on this fantastic new property in the near future!!)

Simply put, more guests staying on site at Universal Orlando resorts, and spending more than one day at the Universal theme parks means that they may be spending less time at the competition. In fact, after Kerry and I spent several happy days in a row at Universal Orlando last week, we both realized that we were perfectly happy spending every second of our time at the Universal Orlando Resort. We had no need or desire to go anywhere else… and if that isn't a sure sign of guest satisfaction, I don't know what is.

Screamscape Review Part II: Harry Potter and the Escape from Gringotts: (Click here if you missed Part I)
(6/24/14) I'll pick up today right where I left off yesterday in Part I of Screamscape's official review of Diagon Alley… standing in the shadow of the mighty fire-breathing dragon perched atop the Gringotts Bank building. To answer some the most common questions I've received regarding this incredible icon… Yes and No. Yes… it does really breathe fire (and it is very impressive) and No… it doesn't seem to move at all. Furthermore, the dragon is LOUD!! When dining inside the Leaky Cauldron for example, it's not uncommon for the entire crowded restaurant to suddenly fall silent as the mighty beast roars just down the street.

If the early Media / VIP Preview event in the land was any indication, the dragon is not only popular, but will likely be the most photographed part of Diagon Alley as everyone tries to take the best pictures of the dragon, including the ever elusive fire-breathing shot, which I failed to get myself. When and how often the dragon breathes fire, as it seems to sometimes just roar without the fire, was completely random during my preview visit. It's hard to say if it will stay that way or if the dragon will ever follow some kind of schedule or pattern. Either way, when he starts to roar, you will see people rushing outside from the shops to try and catch a glimpse of the beasts' fire.

Caution: From here on you may be subject to SPOILERS… I'll try to keep them light and mostly about the queue, but you've been warned.

Below the dragon and to the right is the entrance to the Harry Potter and the Escape from Gringotts attraction, typically flanked by bank security guards standing watch, who will direct you to take any loose belongings over to the lockers to the right of here. Once past the guards you will venture into a highly decorated and quite fancy looking entry room that leads to the massive Gringotts Bank lobby, which is wall to wall with animatronic Goblin bank tellers hard at work. From here you are directed to have a security ID photo taken of you so you can open an account, and be escorted down to the vaults.

Following this brief procedure you are given a temporary ID card and enter a long hallway that feature interesting live-motion newspaper clippings on the desks, counters and walls, along with some creepy extra large paintings of goblins. Keep an eye on the frosted glass areas and you may spot some familiar characters walking past or pausing to have a conversation you can eavesdrop on. Making your way deeper into the bank you pass by the troll armory and into the office of Bill Weasley where you experience a brief pre-show featuring Bill and a goblin who is preparing to take you down to the vaults. Bill decides he will go down the vaults with you and you are directed into the next room to board an elevator to make the long journey down into the earth where you will find your cart.

Without spoiling things too much, it goes without saying that your trip in the elevator is a small mini-ride experience all by itself that is quite fun and convincing. Once you reach the bottom, the elevator doors open to a new hallway where you can pick up a pair of 3D goggles and venture down the dark passage towards a huge spiral staircase leading you up to where you will finally enter the massive loading station chamber. This is one large and impressive room, with stalactites hanging from the roof and loading platforms for the vault carts to be found on both your left and right side. The layout of the loading station is similar to the one found on Revenge of the Mummy, and even the cars themselves seems to have taken a slight design nod from there as well, featuring three rows per car, seating four riders across. The seats here are tiered however, so the back row is elevated much higher than the front row. Also the cars depart and travel as attached pairs as well, instead of individual cars as seen on Revenge of the Mummy.

While the cars only use a lap-bar only restraint, be warned… the restraints are a bit on the snug side for larger riders, and also feature an uncomfortable extra padded shin/knee cross bar that can best be described as being highly annoying. If you are on the large side, especially in the upper legs and belly area, you can expect to have some issues trying to fit into the carts, unless they perform some modifications before the grand opening. To me, this ultra-snug restraint system would seems more at home on an extreme speed style coaster ride… something like might launch you at over 100mph and send you soaring 300-400 feet in the air, rather than what is appropriate for the more dark ride style ride experience you will have in Gringotts.

Don't get me wrong… you will experience moments of high speed, twists and a drop, but not quite in the same way that they have built the restraints on this coaster for. For a ride experience that was intended to be a bit more family friendly and allow smaller children (42") who are not tall enough to ride Forbidden Journey to ride (48"), the restraints will also see a segment of the population who may be able to squeeze into Forbidden Journey and Dragons Challenge finding themselves unable to ride Gringotts due to their lower dimensions. I'd love to urge Universal to find a way to relax the lap-bar system a bit, even if it means putting a retractable seat-belt system to use instead. I've been told that if you find that the restraints may be too snug, you might want to try and ride in the back row, as those seats offer a little more leg room and may be more accommodating.

Ok, enough of that… lets talk about the ride system itself. Again, I'm trying not to spoil the experience for anyone here, but I'll say this loud and clear: it may look like a coaster… but it sure doesn't ride like any roller coaster you've even been on. This thing will move in ways you never thought possible, stopping and starting again several times along the way as you journey from scene to scene down in the vaults. In many ways it is more of a dark ride and simulator style experience that also features roller coaster style thrill segments. The story told on the ride is also a unique one, as it takes place during the events of the raid on the bank as seen in the Harry Potter and the Deathly Hallows Part 2 film. While the Forbidden Journey ride is more of a 'greatest hits' style experience, the Escape from Gringotts has cleverly found a way to take you down into the vaults where you experience your own "slice" of the timeline and adventure that follow, meeting up with the movie characters to relive key moments from the film from your own perspective, while also traveling your own unique path through the bank vaults. While you don't have to have seen the film to enjoy the attraction, remembering this particular part of the film will increase your enjoyment of all the action that takes place.

I will reveal one thing… that as you near the final act of the ride, you will experience a coaster "launch" sensation that is quite thrilling. I tell you this because what follows after this particular moment was lost to me as dark wizards chose to put an evil curse upon the ride and my adventure came to an end. We were unable to continue by rail and had to return to the surface world on foot. While this particular adventure is a tale for another day, I will say that having the opportunity to "walk" through Gringotts is another moment I wont soon forget. The journey provided a unique peek behind the curtain at the magic that has been brought to life by the visionary geniuses at Universal Creative, led by Mark Woodbury. The building used to house Gringotts is massive and features both massive and highly detailed sets, blended in with projection screen systems to bring all the action and characters to life in front of your eyes in glorious 4K 3D.

Harry Potter and the Escape from Gringotts is yet another game changing attraction from Universal Orlando. Universal Creative has truly managed to create an entirely new attraction style in the process that, once again, is like nothing you have ridden before. In fact you could say that they have "set the bar even higher", but in this case, they have taken a chainsaw to the bar, set it on fire, scattered the ashes and reset their sights on the stars above.

Return tomorrow for Part III of our Official Screamscape review of DIAGON ALLEY where you tell you all about what it is like to ride the Hogwarts Express.

Screamscape Review Part I: The Wizarding World of Harry Potter: Diagon Alley
(6/23/14) Over several days this week, I was invited to attend a special Media / VIP Preview Week at the Universal Orlando Resort for the new Diagon Alley expansion, as well as to see the latest offerings at CityWalk as well as the new fully completed Cabana Bay Beach Resort. The week was full of fun and memorable moments, as all the secrets of Diagon Alley were opened wide before us and now I am so excited to finally get to share them all with you!

To start off the tale, I should mention that this was a major media event for the Universal Orlando resort, who really pulled out all the stops, and invited in many of the Harry Potter film series celebrities to attend the event, answer questions, give their own impressions of the new land and attractions, as well as to make the official announcement to us all that the official public grand opening will take place on July 8th.

I'll try to name them all, but there were quite a few, so forgive me if I forget any names, but in attendance were: Evanna Lynch (Luna Lovegood), Domhnall Gleeson (Bill Weasley), Warwick Davis (Griphook/Prof. Flitwick), Helena Bonham Carter (Bellatrix Lestrange), Tom Felton (Draco Malfoy), Matthew Lewis (Neville Longbottom), Bonnie Wright (Ginny Weasley), James Phelps (Fred Weasley), Oliver Phelps (George Weasley) and Robbie Coltrane (Hagrid).

One by one, along with other big important names from Universal Orlando, NBCUniversal and Warner Brothers, they were all brought out to walk the red carpet in front of the cameras and many questions on the night of June 18th to attend the big "opening" of Diagon Alley for the gathered Media and VIP guests in attendance. Just as Hagrid had first opened the brick wall to Diagon Alley to Harry Potter in the very first movie, Robbie Coltrane was on hand to do the same for the rest of us.

I quickly followed in the footsteps and passed through the brick portal from London and found myself standing inside Diagon Alley. This was not just a new theme park "land", Diagon Alley was a living breathing world full of wizards, witches, shop keepers, and ("ROARRRRRR!!!!") a mighty fire-breathing dragon perched atop the roof of the Gringotts Bank building at the end of the street. Unlike other fake theme park lands, the buildings that make up Diagon Alley are not false fronts, but real structures and shops that you can open up the door, walk inside, browse the merchandise and buy some amazing and unique items. For the sports fans, there is a Quidditch store, for the practical jokers there is the infamous Weasley Wizzard Wheezes shop, and don't forget a stop into the original Ollivander's wand shop! Unlike the smaller Hogsmeade version of Ollivander's that always has a huge line, the Diagon Alley version of Ollivanders features not only a nicely set up indoor queue, but three different 'showrooms' where your group can encounter a Wand Keeper and one person will be selected to have the magical experience of being chosen by a wand. Honestly, if your child is chosen by a wand in this manor, it simply has to be nearly impossible for any parent to turn down their request to purchase 'their' wand at the end of the experience. Universal knew what they were doing when they created Ollivander's… with standard wands selling for $34.95 and a new line of "interactive" wands selling for $44.95. I believe the new "interactive" wands are sold in either one of three character replica models as well as the 13 different Ollivander's original wands. These new "interactive" wands can then be taken out and used to perform various feats of magic on the streets of Diagon Alley and Hogsmease by uttering the right magic word, and moving the wand in just the right way, while standing by a medallion embedded into the street. Most of these are built within shop windows, but there are others that perform other unique forms of magic elsewhere in the streets that you will have to explore and experience for yourself.

When you are hungry there are many options, ranging from a full meal inside the Leady Cauldron and the tasty frozen treats inside Florean Fortescue's Ice Cream which include: Butterbeer Ice Cream, along with other unique flavors like Granny Smith, Early Grey and Lavender, Chocolate Chili, Clotted Cream, Apple Crumble, Sticky Toffee Pudding, Salted Caramel Blondie, Chocolate and Raspberry, Strawberry and Peanut-Butter, Orange Marmalade.

There is also a long list of unique beverage items you will only find inside Diagon Alley! Along with the standard Butterbeer and Pumpkin Juice items you can get in Hogsmeade, the list of Diagon Alley exclusives include: Tongue Tying Lemon Squash (a lemonade style drink) Otters Fizzy Orange Juice (also tasty) and the very unique Fishy Green Ale which is a green mint and cinnamon tasting drink, that comes with a very wide straw so you can suck up the layer of "fish eggs" sitting on the bottom, which I believe were blueberry flavored boba "popper" balls that explode in your mouth as you drink them! The Fishy Green Ale seems to be a source of almost mischievous fun, as you can't resist urging your friends to give the odd flavored concoction a try, only to see the reaction on their face as they suck up an egg bursting fruit explosion into their mouth, the taste does really grow on you as you drink it. In fact, the more you drink, the stronger and better the flavor seems to become as it gets more concentrated in the bottom of the glass at the end. If you want something a little lighter, be sure to venture down Horzont Alley to the Eternelle's Elixir of Refreshment stand where you can purchase a bottom of Gillywater (water) but have one of four different flavored Elixirs added to it, giving it both color and taste, as well as a magical property ranging from Fire Protection, Indulge Euphoria, Draught of Peace or Babbling Beverage. For those seeking a more "adult" option, you can easily find the exclusive Wizard's Brew and Dragon Scale beers, along with a collection of alternate brews imported in from the Muggle world.

Still want more? Oh Diagon Alley is shopping heaven for fans of the Harry Potter's Wizarding World, as you will find unique shops set up for those looking for stuffed animals, higher end themed clothing, stationary, magic items of the darker variety and least we not forget the Gringotts money exchange, where you can convert your Muggle currency into special Gringotts bank notes, in $10 and $20 denominations. You can then take these bank notes and use them to not only make purchases in Diagon Alley or Hogsmeade, but they will also be accepted anywhere within either Universal Orlando theme park. I suspect Universal will make a ton of money by people just spending their money to obtain these unique keepsakes of their visit.

For those who lean a bit more towards the "dark arts", you wont want to miss a chance to travel the dark and spooky passageways of Knockturn Alley, inhabited by dark wizards and home to the infamous Borgin and Burkes shop for those looking to buy objects and artifacts of Dark magic. A good number of memorable 'interactive' wand spots are located within Knockturn Alley as well… which is not to be missed.

Mix all these things together, and Universal Orlando have created a living breathing world within but separate from the rest of Universal Studios Florida. And I mean that… you will soon realize that you have forgotten entirely about the rest of the theme park that exists outside of the very tall walls and buildings of Diagon Alley. The world inside Diagon Alley is so detailed, that each and every 'employee' inside of the Wizarding World has been trained to interact with you in every way possible as if they are natives of the Wizarding World and treat you as an interesting Muggle guest visiting their world for the first time. They can be just as curious about your unique Muggle habits and items (especially cell phones) as you are curious about their world, which can make for some interesting interactions. It is also fun to note that traveling over and across a large section of Diagon Alley is what appears to be an enclosed train bridge structure, which provides the roof and darkness for Knockturn Alley. I'm told that this "bridge" is actually a behind the scenes access point from backstage areas directly into Diagon Alley, allowing for the transportation of both employees and items directly into many of the shops and off the streets, and one of the reasons you'll never catch a native of the Wizarding World leaving Diagon Alley to venture out into the real world outside. It is also fun to note that every major shop in Diagon Alley also has a hidden attached, enclosed and air-conditioned queue, ready to be filled up with guests if things get a bit crowded within the shops. It is clear that these streets were made for shopping…

On that note, I'll will bring Part I of our visit and preview guide to Diagon Alley to a close. I know you will be back tomorrow, as I'm sure you will want to read all about the experience of taking the Hogwarts Express from Kings Cross to Hogsmeade, and what will soon become the more well known attraction in Universal Orlando… Harry Potter and the Escape from Gringotts. Again… this new attraction is another game changer in the theme park industry, and different than anything you have ever experienced before and I can't wait to tell you all about it, along with a little mishap along the way. In the meantime, I created a fun desktop wallpaper for everyone to download, use and share with your friends, featuring the angry dragon atop the Gringotts Bank building. (CLICK HERE)

(6/18/14) It's official, the Wizarding World of Harry Potter - Diagon Alley will open to the world on July 8th.

(6/17/14) The VIP and Media Preview Week for the Wizarding World of Harry Potter – Diagon Alley is taking place this week and Screamscape will be there. Again, be sure to follow our Twitter (follow @Screamscape) and Facebook page for the most up to the moment updates, but we'll do our best to recap all the action here as well. Universal Orlando also has a series of live webcasts from the event that they will be sending out and you can find out all the details about these right here.
(6/16/14) I've got a quick correction… those spell medallions that were found last week and posted to ParkScope were only spotted around the Hogsmeade area, and not in London or Diagon Alley… yet. We'll know more later this week.
(6/13/14) Parkscope has posted several pictures of interesting medallions found in the ground on the pathways around London Hogsmeade that appear to possibly be magic words and a diagram on how to properly move a wand to cast spells. Interactive Wands you say? Hmmm…
Meanwhile some great shots of the Gringotts dragon on the roof have been posted to Orlando United this week along with shots of Kreacher peeking out a window and the Knight Bus.
(6/11/14) ParkScope reports that the Travel channel will feature an episode of Trip Flip at 9pm on Wednesday June 11th that will show a family's visit to the new Cabana Bay hotel as well as trip into Hogsmeade and into a preview of Diagon Alley. They also say that Friday, June 20th, E! will be airing a replay of a Red Carpet event at Diagon Alley that will take place earlier in the week.
Meanwhile, more amazing pictures of the new London area have been posted to OrlandoParksNews this week, along with a look around the rest of the park.
While we're on the subject of London and Diagon Alley, I'm told that future guests will need to prepare themselves for a bit of a wait just to get into the land once it opens. If you remember back to when Hogsmeade first opened at Islands of Adventure, for much of the first year, guests would needs to either stand in a long line, or get a pass with a return time in which they would be allowed to pass into The Wizarding World. I'm hearing that access into Diagon Alley will be treated in much the same manor. Also, don't think you can skip past the line by taking the Hogwarts Express from Hogsmeade into Diagon Alley… it doesn't work that way. The Hogwarts Express will drop all guests off in London… not Diagon Alley. That said, I'm not sure if access tickets into Diagon Alley will also be issued from the Hogsmeade side of things, or if guests traveling between the two parks will have to wait until they arrive within the London area before they can find out the wait time for access into Diagon Alley.
Meanwhile some special guests were taken on a preview of the new land, which you can see below.

(6/9/14) Guests to Universal Studios Florida and Islands of Adventure were treated to a surprise this morning, as the massive construction walls blocking the view of the new London cityscape in the Studios and the Hogsmeade train station at Islands of Adventure, have come down. There are still barriers in place to keep you from going in, but the new view is gorgeous! Check out the pictures at Behind the Thrills.
(6/6/14) The latest update to the Universal Orlando Close-Up Blog this week talks about the various new and exciting interactive entertainment elements that will be part of the Diagon Alley area.
There will be a live performance by "a popular singing sorceress" who I can only guess might be what that audion sheet for a female jazz singer was about last week. The Tales of Beedle the Bard will come to life through a performance from the Wizarding Academy of Dramatic Arts. The infamous shrunken head on the Knight Bus will be there to chat along with the Knight Bus Conductor. Oh, and if you come across the Gringotts Goblin, they may be able to exchange Muggle currency for special Wizarding Bank Notes. Wizarding Bank Notes can actually be used to buy sutff in both Diagon Alley and over at Hogsmeade inside Islands of Adventure.
Other than the Knight Bus, you'll find most of these acts taking place in a shopping area called Carkitt Market where two live shows will be performed each day: The Tales of Beedle the Bard and The Singing Sorceress: Celestina Warbeck and the Banshees.
And just a reminder… Ollivanders: Makers of Fine Wands will also be open for you to experience as well in both parks.
(5/31/14) Universal Orlando posted a new Blog entry going over the huge details all about all the wonderful and amazing food, treat and beverage options we can expect to find within Diagon Alley! There is far too much for me to repeat here, so follow the link for the full details, but the highlights include new special drinks like Fishy Green Ale, Otter's Fizzy Orange Juice, Wizard's Brew (beer), Dragon Scale (beer), and Gillywater which you can add unique elixirs to like Draught of Peace, Fire Protection and more to watch your drink transform before your eyes.
Not to mention what we've told you about before at Florean Fortescue's Ice-Cream Parlour which will include some amazing and crazy sounding flavors. Check out this list: Granny Smith, Early Grey and Lavender, Chocolate Chili, Clotted Cream, Apple Crumble, Sticky Toffee Pudding, Salted Caramel Blondie, Chocolate and Raspberry, Strawberry and Peanut-Butter, Orange Marmalade, and the sure fire pleaser... Butterbeer Ice Cream.
(5/30/14) Universal Orlando has released another awesome teaser video showing off what w can expect to see inside Diagon Alley! The days are quickly ticking down until the special preview event and Screamscape will be there to share all of Diagon Alley's secrets with you, plus other Universal Orlando goodness. In addition to reading the main site, be sure to like our official Screamscape page on Facebook, and to catch all the action through our live tweets, follow @Screamscape on Twitter!

(5/26/14) A fantastic new set of aerial photos taken via helicopter tour, showing off Diagon Alley, have been posted to PixelsattheParks this week. This includes some of the first views of the animated dragon which was installed onto the top of the Gringotts Bank entrance early Saturday morning. The dragon looks simply fabulous so far… from what I can see it has great detail and I can only imagine how it will look live, close up and in person, peering down on those walking the streets below. More great pictures of the dragon can be found on Twitter as well, HERE and HERE.
(5/21/14) Interesting news, as the official Media / VIP event for the opening of Diagon Alley will be taking place between June 17-20th, and now the Tonight Show with Jimmy Fallon have confirmed that they will be taking their show on the road to Orlando from June 16 through 19th, which will include a first look at the new Diagon Alley area as well. Follow the official link if you want to get tickets.
Breaking News - (5/15/14) The Wizarding World owls dropped off a very important package on my doorstep this afternoon, which contained an invitation to the Media / VIP preview and grand opening of the Wizarding World of Harry Potter Diagon Alley. I posted a brief unboxing video that shows off the special prize inside very well… a rare pure gold brick from Gringotts Bank! Such a sweet collectible and at the moment, almost worth it's weight in gold, because people are already trying to offer me money to buy it. No! No! No!
Hands off! It's not for sale! But I've got a hunch everyone will be able to buy their own in the shops at Diagon Alley.

(5/14/14) The latest update to the Universal Orlando Blog confirms that Harry Potter and the Escape from Gringotts will use 3D glasses as well as confirming a 42" height limit for the ride, which is great for those Potter fans not yet tall enough for Harry Potter and the Forbidden Journey's 48" height limit. Like the recent teaser videos, the page also confirms that you will encounter Harry, Ron and Hermione while they are conducting their raid of the Gringotts underground vaults, as well as encounters with Bellatrix, guard Trolls and Voldemort.
(5/13/14) The first major details about the story and what we are going to encounter on the new Harry Potter and the Escape from Gringotts attraction have been released in the latest video from Universal Orlando below.

(5/12/14) A quick update on some of those Q&A answers regarding what can be taken with you on the Hogwarts Express. According to some corrections sent my way, Universal Orlando strollers will be dropped off at one station and you pick up another at the other side. Personal strollers will travel with the guests from one park to another, along with Personal and Universal owned ECVs and Wheelchairs.
It also seems that Harry Potter and the Escape from Gringotts will use 3D glasses. A new pair of teaser videos for the Hogwarts Express and Gringotts were also posted in the past few days with the Hogwarts Express video showing off new ride footage and the Gringotts video promising that major details about the new ride will be released on May 13. It is also worth mentioning that Universal Orlando has launched their very own Blog, which starts off by showing you some new concept artwork for the Gringotts ride.


(5/10/14) A few more details about the Gringotts ride and Diagon Alley ride came out last night during a team member Q&A session about the new Diagon Alley area. The ride experience itself on Gringotts is said to be approximately four minutes long and as expected, the entire main queue for the attraction will be indoors.
They would not confirm or deny the revived rumors (see this story…) that suggest interactive wands might be sold to cause certain magical things to happen around the Wizarding World, however there was also a mention about something called "dark corners" which they would not discuss.
We've already seen some minor changes made to the Hogsmeade side of things, with the closure of the old Zonko's shop (and expansion of Honeydukes), and while no major details were mentioned, management did confirm that a few more changes would be made to Hogsmeade down the line.
A question also came up regarding the transportation of strollers on the Hogwarts Express ride when traveling between the parks. Only compact fold-up strollers will be allowed onto the Hogwarts Express, however guests who have rented ECVs will have to leave it at one station and pick up another one at the other station.
An exact opening date was not given at the presentation, though a Loews chairman slipped up in a presentation the other day and mentioned that Diagon Alley would have a "mid-June" opening. This falls in line with a rumored June 20th date that I've heard mentioned, but again… a lot can happen between now and then and Universal isn't going to open anything until it is ready. With that in mind, if you are just dying to see Diagon Alley (and I know thousands of you are!) keep your travel plans flexible.
(5/9/14) Universal Orlando has released our first look at the creepy Goblins that work inside Gringotts Bank. Watch the video below! Still want more? A bit more footage can be seen in the background behind Al Roker in a second video promo about how starting on May 13th, the Today show will be reporting from Universal Orlando to check out all the magic of the Wizarding World of Harry Potter: Hogsmeade and Diagon Alley.


(5/7/14) As the opening of Diagon Alley gets closer, the number of new pictures sent in by the eager guests stalking the outside of the construction wall, peering in every crack, gets more and more intense. Check out this latest look at AllAroundOrlando.net.
(4/24/14) Apparently the planned Today show shooting at Universal on Friday has been canceled just as quickly as it was discovered. "These aren't the wizards you were looking for…"
(4/23/14) While Universal Orlando isn't saying anything about when the new Diagon Alley area will be ready to open, the Comcast suits mentioned during a conference call this week that they expected strong performance between April and June 2014 due to late Easter weekend as well as the opening of Diagon Alley. This seems to indicate that we can expect a mid to late June opening date, but with so many cakes in the oven all at once, it may be too early to lock in an exact opening date just yet. That said… there has been much speculation about the shooting of the Today on site at the resort this Friday morning. According to the rumor mill, a major announcement about the Wizarding World of Harry Potter: Diagon Alley will be made during a show segment.
(4/14/14) The Knight Bus has arrived in London. You can see pictures of it in place over at MouseSteps. According to the rumor mill in the park, we may see the dragon placed atop Gringotts within the next couple of weeks as well.
(4/11/14) New pictures showing off the level of detail being added to the London themed buildings outside Diagon Alley have been posted to OrlandoParksNews.com this week.
(3/27/14) Watch the latest commercial for the Wizarding World of Harry Potter: Diagon Alley, which even features a brief appearance by the fire breathing dragon atop Gringotts.

(2/3/14) A few awesome pictures (see below) of the Diagon Alley construction site, as seen during a brief tour at last weekend's special Harry Potter fan event were sent in by a reader. The detail on the buildings is amazing.
Meanwhile Universal was also testing a new drink sensation that weekend for the early access resort guests… Warm Butterbeer. According to the review at Behind The Thrills, the warm drink is served in a coffee / hot chocolate style mug but is simply 'warm' and not 'hot'. It also features the same yummy cool foam you get on the cold and frozen Butterbeer. Take a look at taste test video to see an honest first reaction to Warm Butterbeer.
Universal said it was only a test for that weekend, but given the positive reaction I've read since then, I think we could see Warm Butterbeer return full-time in the not too distant future. If not as a year-round item, perhaps something special for the winter season and cooler months out of the year.
(1/24/14) Universal Orlando released all new details and descriptions about the Diagon Alley, the expansion to The Wizarding World of Harry Potter opening this summer. Guests will first encounter the "London" side of things where you might notice a few familiar things from the movies, such as the Knight Bus, Grummauld Place or the London entrance to the Leaky Cauldron.
Once you pass through the brick archway and enter into Diagon Alley there will be many new shops for you to explore and experience such as Florean Fortescue's Ice Cream Parlour (fun and unique frozen treats), Ollivanders wand shop or perhaps you'll want to explore something a bit more dark such as Knockturn Alley. Don't forget to try the food at the Leaky Cauldron which will feature cottage pie, fish and chips, bangers and mash as well as the ever popular Butterbeer.
New shops you'll find in Diagon Alley incude Weasley's Wizard Wheezes (magical jokes, novelty items and toys), Borgin and Burkes (for those seeking items of the Dark Arts), Madam Malkin's Robes for All Occasions (Wizard gear and Hogwarts school uniforms), Magical Menagerie (all your plush animal needs), Wiseacre's Wizarding Equipment, Quality Quidditch Supplies and more.
Gringotts bank will lie at the back end of Diagon Alley, and will feature a fire-breathing dragon perched on top. Inside here will be Harry Potter and the Escape from Gringotts ride. Guests will enter through the bank lobby and venture down into the massive underground cavern network, putting you right in the middle of the action.
Finally you can enter King's Cross Station and catch a ride on the Hogwarts Express over to Hogsmeade Station in Islands of Adventure… if you have a park-to-park admission pass. As rumored, your experience on the Hogwarts Express may be entirely different every time you ride. To learn more visit the official website at UniversalOrlando.com/HarryPotter and watch the video embedded below.

(1/22/14) A new teaser trailer for Diagon Alley was posted by Universal Orlando earlier today. Check it out.

(12/18/13) A special package arrived at Screamscape HQ a few hours ago containing a beautiful box with the Diagon Alley logo on the outside. Opening it up revealed an awesome Gringott's Bank Vault Key along with a reminder that there will be a special webcast announcement all about the new Wizarding World expansion, Diagon Alley, coming on January 23rd. Check out the details on how you can watch below.
Below that you can also watch a video from Universal Creative featuring Mark Woodbury, Stuart Craig and Dale Mason who want to share a few more special details about Diagon Alley, the Hogwarts Express and the Leaky Cauldron restaurant.


(5/20/13) The Orlando Business Journal has posted an interesting article this week about the possibility of adding in interactive wands to the expanded Wizarding World experience when Diagon Alley opens in 2014. Of course regular Screamscape readers will recall that this was a rumor from the very start of the first phase of the Wizaring World as Screamscape sources had confirmed at the time that Universal had shown some initial interest in the technology behind the MagiQuest interactive adventure game attraction, but instead opted to sell replica wands from the movie series instead.
Could Universal be looking into this technology once again as they prepare to expand the Wizarding World by creating their own answer to Disney's Sorcerers of the Magic Kingdom game? Having played MagiQuest with my kids at the indoor stand-alone locations in Myrtle Beach and Pigeon Forge, as well as the versions installed into the Great Wolf Lodge Williamsburg and Concord locations, I'm not sure a busy and loud 'outdoor' location like the Wizarding World of Harry Potter would be the most ideal setup for this kind of thing. For my two cents… they might be better off trying to install it inside one of their resort hotels, or building an indoor location somewhere inside Citywalk instead perhaps. (NOTE - To learn more about MagiQuest, see the official Screamscape review of the Myrtle Beach location here.)
(5/11/13) Universal Orlando succeeded this week in making everyone forget whatever it was that Walt Disney World was trying to promote the week before with their announcement of the Wizarding World of Harry Potter – Diagon Alley. It's funny how so very few details were released, essentially only confirming the basic rumors that have been reported on the 'net for the last year, while still driving Potter fans into an absolute tizzy with just once well done piece of concept artwork released. Well played Universal… very well played.
I suspect that over the next year we will see them crack open the PotterVerse faucet from time to time, letting a few more precious drops of news and artwork release into the wild, working up the ravenous Potter and theme park fans into a tizzy time and time again as they prepare to open the follow up to Universal's most well known theme park project of all time.
One thing I've had readers ask me questions about is Ollivander's wand shop and I'll share what I know. Since Diagon Alley is being built here… we will see a new Ollivander's wand shop built here as well as it is the true location of the shop in the books. This will not cause the closure of the other Ollivander's shop in Hogsmeade which was officially confirmed as a local "annex" of the shop to be closer to Hogwarts. Given that the longest lines in all of the Wizarding World of Harry Potter are typically for the existing Ollivander's, a second version was needed anyway, plus there will always be a number of guests who may only have time to visit only one of the Universal parks and not both, so this will give everyone the chance to experience it.
You can count on some design changes to take place in the Diagon Alley location however. Screamscape sources tell us that the Diagon Alley version will be set up to secretly have more than one "showroom" to greatly increase capacity. I'm not sure of the final design but I've heard it may have anywhere from 2 to 4 identical showrooms.
(5/8/13) Universal Orlando confirmed the new expansion to the Wizarding World of Harry Potter coming to Universal Studios Florida at last. The press release is below.
THE ADVENTURE CONTINUES:
THE WIZARDING WORLD OF HARRY POTTER – DIAGON ALLEY
IS COMING TO UNIVERSAL ORLANDO RESORT

'London' and Diagon Alley Will Come to Life at Universal Orlando in 2014
World's First Centrally Themed, Multi-Park Experience
ORLANDO, Fla. (May 8, 2013) – Building on the global phenomenon that is The Wizarding World of Harry Potter, Universal Orlando Resort and Warner Bros. Entertainment today announced an expansion of historic proportion with the entirely new themed environment, The Wizarding World of Harry Potter – Diagon Alley.
Scheduled to open in 2014, the world's first centrally themed, multi-park experience expands The Wizarding World of Harry Potter across both Universal Orlando theme parks and allows Universal's creative team to bring an unparalleled vision to this unique project. The new area will bring to life some of the experiences and places found in and around London in the Harry Potter books and films, offering brand-new adventures for fans and theme park guests from around the world.
Diagon Alley and 'London' will be located within the Universal Studios Florida theme park, which is adjacent to Universal's Islands of Adventure theme park, where guests now experience Hogwarts and Hogsmeade. The new area within Universal Studios will be just as expansive, immersive and authentic as the existing themed environment.
And – just like in the books and films – guests will be able to travel between 'London' and Hogsmeade aboard the Hogwarts Express.
Work on the new area is already underway. When complete, it will feature shops, a restaurant and an innovative, marquee attraction based on Gringotts bank – all directly inspired by the fiction and films.
More details on The Wizarding World of Harry Potter – Diagon Alley will be released over time.
To bring Diagon Alley and 'London' to life, Universal's creative team is working closely with Warner Bros. and the production design team from the Harry Potter films – just as it did for Hogwarts and Hogsmeade.
"I'm so pleased that The Wizarding World of Harry Potter has proved so popular to date, and I'm sure that the attention to detail in creating the new Diagon Alley area will make this an even better experience," said J.K. Rowling.
"We are continuing the journey and adding an entirely new level of adventure," said Tom Williams, Chairman of Universal Parks & Resorts. "And we are bringing the same drive, commitment, enthusiasm and innovation to this project as we did to the first."
"We are thrilled to offer the legions of fans the opportunity to embark on this new journey and experience Diagon Alley as it was brought to life in the books and films," said Brad Globe, president, Warner Bros. Consumer Products.
"Our vision is to create two amazing theme park experiences that combine into one, complete, magical journey," said Alice Norsworthy, executive vice president, marketing and sales for Universal Orlando Resort.
The Wizarding World of Harry Potter – Hogsmeade opened at Universal's Islands of Adventure in June 2010 as a fully immersive Harry Potter themed environment - bringing to life the bestselling books by J.K. Rowling and the blockbuster feature films from Warner Bros. Since that time, it has become a global phenomenon, entertaining millions of people from around the world.
Visitors to The Wizarding World of Harry Potter are swept into the adventures of Harry Potter. They can tour Hogwarts castle, shop in Hogsmeade and dine at the Three Broomsticks. They can soar above Hogwarts with Harry, be chosen by a wand at Ollivanders, sample Butterbeer and much more.

???? - KidZone Revamp / The Smurfs - Rumor - (6/27/13) I've mentioned it before, but the most likely new project coming to Universal Studios Florida once Diagon Alley opens may be a complete renovation and/or re-branding of the kiddie areas of the park. Curious George and Barney the Dinosaur are likely to be retired… and most certainly Fieval's Playland will get a complete makeover along with rumors of a replacement for the E.T. ride.
What could replace E.T. you may ask? Well in Hollywood they replaced it with their own version of Revenge of the Mummy and in Japan the ride was replaced by the Space Fantasy indoor spinning coaster. So while I would like to think that Universal might try to reuse the massive E.T. building in a similar fashion, the actual rumor going around is that Universal may be in talks with Sony about bringing The Smurfs to Universal Orlando. In fact, one of our own readers was asked to take a survey in the past week which pitched new ride concepts based on The Lorax (for Islands of Adventure) and a "flying" dark ride concept based on The Smurfs that sounded very much like a plan to reuse the E.T. ride system
According to our source, the concept pitch for The Smurfs ride in the survey even mentioned having Papa Smurf say goodbye to the riders by name at the end of the ride… just like E.T. does. Universal has partnered with Sony to build an attraction before (Men In Black) and the Smurf village theme would actually be a good fit as a replacement for Fieval's Playland as well. All rumors, surveys and concept pitches for now… but as Diagon Alley gets closer to opening we should know more about what the future may hold.
(11/15/12) While Universal Creative has their hands full right now with Transformers and then the Potter expansion, the early rumors for what could be next are already coming down the pipe. According to the latest buzz, the general plan right now is to overhaul the KidZone area in either 2015/2016. Expect Woody Woodpecker to say, but Curious George, Barney and Fieval may be given their walking papers. With the E.T. Adventure right in the middle of it all, it too may be either replaced or given an extensive overhaul.
???? - Diagon Alley Expansion - Rumor - (8/12/14) About.com Theme Parks has posted a very interesting bit of speculation regarding what might come as the next possible expansion to the Wizarding World of Harry Potter. Our good friend Arthur Levine went on a guided tour of the new London / Diagon Alley area with Alan Gimore (Art Director for many of the films and for Universal's Wizarding World projects). Alan led him to the big red british phone booths sitting on the curb just outside Diagon Alley and instructed Arthur to dial 6-2-4-4-2 (M-A-G-I-C) on the phone and he was suddenly connected with a phone recording from the Ministry of Magic informing him that the office was not open that day. Alan went on to tease that perhaps taking Muggles on a trip into the Ministry of Magic might be Universal's next Potter themed attraction.
This would make a good deal of sense, especially since the current Fear Factor: Live show stadium next door was being eyeballed by Universal Creative as the most likely place to expand Diagon Alley in the future. Of course this is only a tease and perhaps a glimmer of something once talked about in a Blue Sky meeting about future concepts. At this point anything can still happen, but it does give the Muggles something to think about for the next few years.
???? - Project 766 - Rumor - (9/5/13) Still trying to figure out exactly what Project 766 is… though I'm told that map image that was previously seen may have been just an overall water drainage map and not a true representation of the true project itself… so stay tuned. In the meantime… it looks like all the new action is taking place over at Islands of Adventure where two new attractions are rumored to have been given the green light.
(9/3/13) A new project has come to light, as early permits have been filed for something called Project 766. The exact nature of the project isn't quite yet known as some sources suggested it may have a tie-in with a new Jurassic Park development at IOA, while later sources suggest it will be a mysterious new project for the Studios side of things. According to some documents uncovered by Chris Con, the overall project areas seems to stretch from around the Men In Black area, behind the Simpsons ride and backend of the kiddie land area… but also stretches over into the parking lot and front lawn of the Hard Rock Hotel, coming to an end right up against the resort river.
At first I was wondering if perhaps they might be looking to expand the river past the Hard Rock and possibly into an area where they could build another resort hotel… but from everything I've heard, this all involves a new attraction of some kind and not a resort… though the waterway may very well be involved somehow as well. Very confusing so far… but this is definitely not you typical big ride/show in a box attraction for sure.