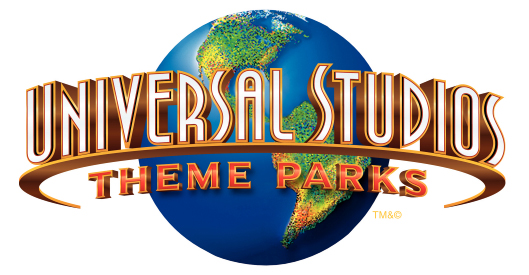 Universal Studios Florida
Orlando, FL
NBC Universal / Comcast

---- THE LATEST BUZZ ----
(11/6/19) Borune Stuntacular Sign Added To Attraction Entrance (MORE...)
(10/15/19) Universal Studios Florida says to "Brace Yourself For Bourne" in 2020 (MORE...)
(10/14/19) Universal Studios Florida Accidentally Leaks Name Of New Stunt Show (MORE...)
(10/11/19) Terminator 2 Gets A Facelift (MORE...)

Ride Rehabs - The following information is not guaranteed to be 100% accurate
Fear Factor Live - NOW CLOSED through Nov. 15

Wizarding World of Harry Potter - DIAGON ALLEY Review!
Screamscape Previews Diagon Alley!! We've Got All The Details!
Screamscape Review Part II: Harry Potter and the Escape from Gringotts
Screamscape Review Part III: The Hogwarts Express!
Other Features & Reviews
Volcano Bay (2017)
Universal's Holiday Parade featuring Macy's (2017)
Fast & Furious - Supercharged - Offical Review (2018)
General Park News - (7/20/19) I told you back in May to expect this change to happen soon, and now it has been confirmed that the Despicable Me: Minion Mayhem attraction has indeed drops the use of 3D glasses and is now being presented only in standard, but very crisp, 2D projection technology.
Why the change? It seems this is becoming more of an industry trend as theme park guests seem to not only be getting a bit tired of all screen/projection based attractions, but especially so for shown only in 3D. The same trend has been in progress for even longer at your local movie theaters where the patrons have been voting with their wallets, preferring the more higher definition 2D theaters (like Dolby Atmos), over the formerly promoted 3D technology (Real-D, IMAX 3D).
To learn a bit more, I wrote an extended piece on this growing movement away from 3D projection technology for BlooLoop back on May 28, 2019 that is an excellent read if you missed it the first time around.

(5/15/19) While I don't have an exact timeline on this, it was announced that Despicable Me: Minion Mayhem at the Hollywood park has dropped the use of 3D glasses and revised the pre-show from mentioning them at all, instead using a more bright crisp standard 2D projection image. According to the rumor-mill, we can expect a similar transformation to take place on the Universal Studios Florida version of the attraction at some point in the near future… likely sometime before the end of the year.
While this might be the first 3D attraction at USF to be converted to standard "2D" after it opened, Universal Orlando also opted to open Fast & Furious: Supercharged without the 3D glasses used in the Hollywood version, and canceled plans to upgrade Harry Potter and the Forbidden Journey to 3D after the Hollywood crowds did not seem to care for it.

(4/28/19) Universal Orlando has announced their 2019 Holiday plans for the theme parks. The holiday season will run from Nov. 16 through to Jan. 15th and feature the return of the Universal's Holiday Parade featuring Macy's in the Universal Studios Florida park, the return of the Ginchmas Who-liday Spectacular in Islands of Adventure, as well as all the Christmas in the Wizarding World of Harry Potter extra entertainment in both parks, including the awesome night time projection show on Hogwarts Castle itself. Also look for special musical performances by Mannheim Streamroller inside Universal Studios Florida on select nights.

(4/26/19) LaughingPlace has posted photos and a review of the new Today Cafe that opened as part of the passholder preview this week at Universal Studios Florida. When visiting the park look for it to soft open periodically starting this week before eventually going to all-day / daily operations.

(4/16/19) The large gift shop that the former Terminator 2: 3-D attraction would exit into has been given a nice facelift, along with adopting a theme that pays tribute to the classic Universal Monsters. There are props, large figures and even the teleporter pods from The Fly, making this a must see attraction for any cinematic creature fan.



(2/27/19) According to an official report from Universal Orlando, the former Beverly Hills Boulangerie will be replaced by the New TODAY Cafe, themed after the famous NBC morning talk show. According to the official description the location near the main entrance will serve breakfast, lunch and snack items throughout the day and be designed to look and feel like Studio 1A in New York City, with large orange awnings, floor-to-ceiling windows and outdoor seating.
Follow the link to see some photos of the types of food they will offer, which so far looks like a lot of healthy choice salad and sandwich options, but they will also have wine and beer on tap as well as a cheese platter for two. Look for it to open sometime later this Spring.
In other news, the final performer to wrap up Universal Orlando's Madri Gras 2019 concert schedule was announced this week as being Prince Royce, performing on March 31st.

(2/3/19) Universal Studios Florida has had Poppy and Branch, two of the characters from the film Trolls meeting guests for some time now, but now they've added a third… "Guy", the naked looking troll covered head to toe in glitter. But according to a video posted by Attractions Magazine, Guy has a special talent… he turns around and actually farts glitter. Don't believe me? Watch the video below.



2020 - The Bourne Stuntacular - Under Construction - (11/6/19) The sign for The Bourne Stuntacular has now been placed over the old entrance to Terminator 2: 3D, which can be seen in new photos posted to OrlandoParksNews this week.

(10/15/19) With a brief online leak spotted a few days ago, I figured the big announcement for Universal's next attraction would imminent, and today is that day. In Spring 2020 Universal Studios Florida will open "The Bourne Stuntacular", an all new "cuttng-edge live-action stunt show". According to the description it will "blur the lines between stage and cinema in a hybrid form of entertainment that hss never been seen before."
As in the film series, you will follow the character "Jason Bourne" around the globe as he is pursued by a variety of "sinister characters". As in the films, there will be chase scenes, fist-fights, death-defying leaps and danger at every turn, all happening right in front of your eyes with live performers, high-tech props and an immense LED screen that will make it hard to tell where the live action portion ends and the cinema begins.
Stay tuned, as they promise more information will soon follow.



(10/14/19) Screamscape sources tell us that very briefly the name and logo for the new stunt show replacing the former Terminator 2 show was posted to the Universal Orlando website as "The Bourne Stuntacular". In fact, an even more detailed post can be found at Theme Park University that includes an interesting post made the week before from Action Horizons Stunts instagram page shows off stunt performers working hard in Orlando for a new production. The company is known as the one Universal uses to hire and train all the stunt performers for the various Waterworld shows around the globe, as well as performers for the Raptor Encounters and TriWizard Spirit Rally performances.
It shouldn't be long before Universal is ready to make some kind of announcement about this newest park attraction.

(10/11/19) OrlandoParksNews has posted some new pictures showing off the former entrance area to Terminator 2 3D which is being repainted in anticipation of the park's next new attraction, which has still not been announced yet.

(6/21/19) While Universal is still running silent about the project, Screamscape sources tell us that the Jason Bourne themed attraction planned as a replacement for the former Terminator 2: 3-D theater is still happening and on track to open sometime in 2020. Hopefully we'll know a bit more about what's going on by late August… probably around the time that Disney is opening Star Wars: Galaxy's Edge.

(2/16/19) We haven't talked about what's going on with the former Terminator 2: 3-D attraction space in quite some time. I figure it is time to address the many rumors left spiraling in limbo ever since Arnold uttered his last, "I'll be back…" in 2017. Since then the theater closed, was completely gutted and even had the side walls of the theater room itself removed completely. The only hint dropped when the attraction closed was that it would eventually be replaced by a new attraction based on a live action franchise… most likely one that Universal owns the IP for.

From there the rumor mill went into overdrive and people were talking about all kinds of attractions ranging from things themed to Saturday Night Live to Pitch Perfect, from Star Trek to The Voice and into even more bizarre territory. One theory has kind of held out more than the rest over the months and it could result in a 4D style replacement attraction concept that could slip right into Arnold's old shoes, and that would be for something themed to the Jason Bourne film series, with four of the five films featuring star Matt Damon.
From there the rumor trail kind of runs cold, with all remaining paths leading to Bourne, but really no solid leads on attraction development, or rumors of filming any kind of material, or any kind of involvement from Matt Damon. Hollywood is good at keeping secrets from time to time though, so you never know what's going on, though after the last installment in 2016, the only buzz about any future installments of the Bourne universe is a proposed TV series called Treadstone that might begin shooting sometime later this year, but was rumored to be more of an origin story to the super-soldier sleeper program.
Of course Universal Creative may have already had Matt Damon in front of the camera to do his part, as they were rumored to be shooting media for an unknown attraction to be installed at Universal Studios Beijing that held a casting call for stunt actors to play "Great Wall Defenders", which seemed to indicate that the attraction in question would be themed to another Matt Damon film, "The Great Wall". It would be easy enough to shoot some extra footage for a Bourne attraction at the same time if they also had Matt Damon on set for that.
Either way, Universal has holding all their cards very close to the vest as of late, all the while trying to juggle more projects than ever before to design the future of the existing parks, as well as execute the design and creation of two brand new parks in Beijing and Orlando. With so many irons in the fire, and so much to get excited about regarding the future, we know sooner or later the announcements are going to start dropping, probably starting with that new beastly coaster set to open later this year at Islands of Adventure.
Of course the other big question is, if it is a Jason Bourne themed attraction, when will it open? At this point I'm guessing Spring/Summer 2020, as it would fit nicely in between the coaster projects we think will open at Islands of Adventure in 2019 and 2021.

(12/17/18) A great aerial photo shows off the construction taking place on the former T2/3D theater.


(11/27/18) According to the latest post at OrlParkPass, the former T2-3D theater has not only been gutted, but the stage and side walls also removed. Based on that, I can only think that the attraction space is being expanded for whatever new replacement project is on the way. Stay tuned!


???? - Despicable Minion Christmas - Rumor - (4/28/17) Rumor time… Minions + Christmas Lights… could this be a thing? I'm not quite sure at this time, but I'm hearing rumors of a future Christmas season holiday entertainment proposal for Universal Studios Florida that would take the concept of what would happen if Gru's Minions were let loose upon the park to decorate for the Christmas season, with the result being something that might have put Disney's former Osborne Lights display to shame.
While the park did just announce new a new parade for the holiday season in 2017, it could be possible to see a unique light display added over the next year or two to help add-on to the holiday fun and offer a new kind of holiday attraction they've never tried to do at Universal before.

???? - Diagon Alley Expansion - Rumor - (8/12/14) About.com Theme Parks has posted a very interesting bit of speculation regarding what might come as the next possible expansion to the Wizarding World of Harry Potter. Our good friend Arthur Levine went on a guided tour of the new London / Diagon Alley area with Alan Gimore (Art Director for many of the films and for Universal's Wizarding World projects). Alan led him to the big red british phone booths sitting on the curb just outside Diagon Alley and instructed Arthur to dial 6-2-4-4-2 (M-A-G-I-C) on the phone and he was suddenly connected with a phone recording from the Ministry of Magic informing him that the office was not open that day. Alan went on to tease that perhaps taking Muggles on a trip into the Ministry of Magic might be Universal's next Potter themed attraction.
This would make a good deal of sense, especially since the current Fear Factor: Live show stadium next door was being eyeballed by Universal Creative as the most likely place to expand Diagon Alley in the future. Of course this is only a tease and perhaps a glimmer of something once talked about in a Blue Sky meeting about future concepts. At this point anything can still happen, but it does give the Muggles something to think about for the next few years.
???? - Super Nintendo World Pokemon - In Development - (1/12/19) Ever since it began to look more clearly that the Super Nintendo World land in Orlando would be saved for a new third full size theme park in development, the rumors began about how the existing KidZone may instead be converted into a Pokemon themed area instead. This along with rumors of a possible Zelda themed land concept that could appear in Islands of Adventure, it looked like Universal Orlando was ready to sprinkle a little Nintendo magic across their entire resort property.
Not so fast though… time to slow down a bit, as just as I had been hearing whispers that Universal Orlando had no intention to open lands or properties themed to other Nintendo IP's before they can build Super Nintendo World first, a new update from Theme Park University also backs up these same reports, claiming that plans to build Pokemon and Zelda themed lands are being put on hold… for now at least. The corporate bosses have wisely decided to sit on these projects for a bit until they can determine just how well the Nintendo IPs perform in a theme park environment first.
I imagine that they'll revisit these projects once again when the first Super Nintendo World opens in Japan in 2020. The good news is that with the Nintendo projects on the shelf for the time being, we should see some entirely new and unique plans begin to form at the parks instead as Universal is committed to adding new attractions for guests to enjoy each year.

(4/12/18) With any and all legal hurdles regarding adding new theme parks out of the way this week (see the story here if you haven't already), and with Fast & Furious - Supercharged now conducting employee previews, with a Media debut set for May 2nd, many are now looking to the future and want to know... "What's Next?"
Obviously we know a new coaster is coming to Islands of Adventure into The Wizarding World of Harry Potter, which I believe should be ready to open in 2019, but beyond that? Well... we've previously talked about what could be planned to do into the next park to be built, but some of that is in flux... and quite possibly the Super Nintendo Land project.
How much in flux? Possibly several years if they opt to move Super Nintendo Land to be one of the premier attractions of the next park, but now there is said to be some discussion about instead remodeling the current kids land in the Studios into Nintendo, Universal could have expanded their deal with Nintendo to instead bring the world of Pokemon to the Studios park in 2020. This is all a rumor so far, so stay tuned until we know more.



(11/23/17) According to a local news report initial plans for the first phase of Super Nintendo World have been submitted to take over the current KidZone location at Universal Studios Florida, which means site clearing would likely begin in the first quarter of 2018, which would then likely be ready to open sometime between mid 2020 and 2021. Based on the report however, it sounds like the areas represented would mainly be for just the rumored Mario Kart and Donkey Kong attractions, with future Nintendo themed attractions now rumored to be planned to go in as expansions to both Islands of Adventure and eventually to a possible 3rd park project on Universal's new southern campus property.
The timeline is a bit interesting as Universal Studios Japan is supposed to open their Super Nintendo World area first, and while initial reports say that the Japanese version is planned to be open in time for the 2020 Summer Olympic games in Japan, I've long heard rumors pointing to it possibly opening about 6 months earlier (Late 2019) to allow plenty of test and adjust as well as break-in time on everything before the Olympic crowds descend upon the park.
With a new attraction set to open in Islands of Adventure by 2019, it only makes sense for Nintendo to come to Universal Studios Florida in 2020 or 2021.
(7/10/17) According to one source we can expect to see some sections of the existing Kidzland at Universal Studios Florida begin to close sometime between very late 2017 and mid to late 2018 in order to begin clearing them out to make way for Super Nintendo World.
According to rumored projections, Universal may be shooting to have it ready to open around 2021/2022, with the first one to open in Japan by Summer 2020.
(6/21/17) I don't know how much of the artwork is legit, and I don't think all of it is, but a nice collection of some new and old Super Nintendo World attraction art has been posted to Disney & More this week. The one that sticks out fo rme isn't the Mario Kart art, but the one showing off the Donkey Kong themed jungle area. While the lower area seems to contain a jungle themed play area, if you look in the top of the trees you'll see a coaster track for that rumored Donkey Kong mine train coaster. In fact, look very carefully on the top left and you'll see a mine cart jumping a gap in the coaster track, as described as being possible for the Boom Coaster ride patent. Look closer still and you can see the hidden arm coming off that mine cart and going down, where it looks to be attached to the true track for the ride, hidden from view below the riders, which is twisted into an arch, to allow the mine cart to appear to jump the gap in the faux tracks.
(6/17/17) About a week or so ago someone posted a layout map of what Super Nintendo World might look like when built at Universal Studios Florida... and the collective internet lost their mind. I can't say for certain the exact origin of this map, as it does look like it was professionally done, but from what I've been told from a few sources, this was simply an old simple proof of concept proposal and never intended to be built exactly as shown. This may have simply been a graphic used for the initial presentation to get Nintendo on board in the first place. (Note: I'm not talking about the map posted on Screamscape, which is a non-detailed version of how new buildings could go up in Orlando for it.)
The layout shown was one that was quite cluttered and really doesn't look anything at all like what we've been seeing in the official graphics from Universal thus far. Plus it looked like a good bit of the land was dedicated to smaller attractions, and even playground style structures, so bottom line... don't believe it. The map did have one thing right however, the location, where we can expect Super Nintendo Land to take over the entire KidZone area.
So time to recap what we do know about Super Nintendo World:
Multi-Level - According to comments made at the ground breaking, the lands will feature multi-level buildings and pathways, which does match up with what is being shown in the concept artwork.
Super Mario Kart - They have also confirmed that what is expected to be the primary major attraction will be one themed to Super Mario Kart. Not only is this a good choice for the action element that can be translated well into a ride, but the nature of the game also allows for the inclusion of a large number of Nintendo characters to be grouped all together.
So what about the other attractions? Well, there are only rumors so far, but the long standing rumor has been that Super Nintendo World will feature 3 attractions, or at least it will in the North American installations. There is always the chance that the one going into Japan may cutback to just two attractions due to space issues, or to allow for the inclusion of more themed shopping, dining and character interaction spaces, as the Japanese market really appreciates those kind of extras.
That said... it has been pretty clear thus far that the second attraction would have to feature the giant ape in the room... Donkey Kong. As a character, Donkey Kong is easily just as well known as Mario and the popular rumor has been about that Boom Coaster ride patent Universal filed for, with a mine kart theme that has the ability for the kart to appear to jump gaps in the track and lean to the side on two wheels, while really running on a hidden track system. As rumored before, this is expected to be something themed to the Donkey Kong Country game series.
The third ride concept? Well... not a lot has been said, and I really don't know if even the rumor going around was locked in as the final concept or not, so take this one with a grain of salt, but if the rumor holds true, the idea I kept hearing about was for a Yoshi themed interactive dark ride concept. Even better, for capacity sake, the one rumor suggested it would even be an Omnimover style ride system, something Universal really hasn't tried yet. Given that the unique feature of the Yoshi character in games is typically his ability to lash out with a long tongue and gobble up things and even spit some of them back out at targets, so you can see how this could make for a fun interactive style dark ride. Fair warning... this is just a rumor... but it sounds like a good choice to me.
As for the rest? Well, for wanting Metroid, Kirby, Zelda or even Pokemon themed stuff in the land, I just wouldn't expect it yet. Maybe for a Phase 2... or something that could even be used as a second Nintendo themed land in another park, as all those characters really live within their own pocket-universe, while I think we will see Super Nintendo World focus on the core characters that cohabitate within the primary Nintendoverse.

(4/10/17) A collection of new patent images filed by Universal have been found this week showing off an onslaught of imagery showcasing small car shaped ride vehicles riding through some interesting terrain full of strangely shaped objects, tubes (pipes?) and more, all the while surrounded by projector after projector that would surround the riders in some kind of active and living themed environment.
Sounds perfect for what Universal may be dreaming up for the proposed Super Mario Kart attractions experience that will be the staple of the new Super Nintendo Lands planned for the Japan, Hollywood and Orlando parks. You can find a nice collection of patent clips posted to InsideTheMagic.
Now don't go anywhere just yet however, because an eagle eyed reader pointed out something interesting to me the other day... that the layout artwork for the Universal Studios Beijing resort includes an interesting feature no one had yet pointed out. While everyone is squinting over the layout of the new theme park and taking notice of other features like a water park or resort hotels, most haven't given the future site of the second park on the map much more than a glance.
But when you do, it quickly becomes evident that the park layout dropped into the resort map is actually a mirror image of Universal Studios Florida itself that includes all the major attraction buildings like Transformers, the outdoor concert stage, Escape from Gringotts, Men in Black, along with a leftover Disaster attraction building still in place. However keep looking and there are also three large new attraction sized building structures in place that would run from the area just past E.T., to the largest one taking up the space where the Parade Float storage building currently is, and then another filling in the space between there and leading up to the area just behind where The Simpson's ride is located. To make way the existing buildings (Barney & Friends) and kiddie play structures have been removed.
Given that this location is also rumored to be the most likely location for Super Nintendo Land I have to wonder if we have been given a possible preview look at what the layout of this new land may look like and just how large the proposed attraction buildings for the land's rumored three attractions will be. Just something to think about, in the meantime I've flipped the image the right way to represent USF's layout and highlighted the new area for your consideration as a visual aid. Of course, this is 100% pure speculation on my part... I just found it interesting that the existing park layout was copied in almost every way with the exception of this area. Just take a look at see what you think for yourself.

(12/12/16) The Orlando Business Journey has reported that several new ride patents filed by Universal offer up a hint about some future attraction concepts in the works. You can see some of the concept art from the patent forms posted in a slideshow at OBJ, though keep in mind that they are keeping the themeing and concept as generic as they can in these patent forms, and focusing on the technology aspect of what the attraction will do to make it unique enough to deserve a patent.
Breaking it down however, there are images showing off a new two-passenger car ride where the cars appear to be able to fishtail out of control and/or simulate a "drift" style turn effect. There is a driver in the front with a steering wheel while the rider in the back seat has a console of buttons in front of them instead. The obvious answer here is that this is likely a mock-up for the future Mario Kart themed ride planned as part of a future Nintendo area.
Another mock-up shows guests loaded into some kind of over-head track mounted piece of hardware that holds a number of armored flight-suits. The appearance is that it could mimic the action of a super-hero character taking flight into the sky on an adventure. Screamscape sources tell us that this concept was proposed for an attraction that isn't expected to see the light of day at this point in time, but could resurface in the future.
Two of the concepts involve waterpark technology, one that could see technology added to a mat racer style slide (either controls or a video screen to the mat itself) or the possibility of setting something up on the mat before the slide that would trigger specific effects (lights, music, etc) to personalize the experience on the way down. A second waterpark concept is also an interesting new take on the popular new 'drop pod' idea, where in this case the pod that holds the rider would begin to actually fill half-way up with water before flushing the rider and human payload down the trapdoor.
The final idea shown is something called the Boom Coaster, showing off a mine-kart themed ride car that would look as if it was attached to a track system, but in reality the car is attached to a boom arm that goes down under the cart and attaches to an entirely hidden coaster style track system below the themeing. The concept would allow for the hidden track to lean, rise and fall, affecting how the car above appears to ride on the simulated themed ride surface. For example, it would allow for a coaster to appear to 'jump' a gap in the visual track, while staying connected to the hidden track system below. According to Screamscape sources the Boom Coaster concept is also a concept Universal is eyeballing for a future Nintendo themed ride concept that would involve a wild coaster ride through the world of Donkey Kong Country which often have mine cart coaster themed levels.
Universal may have a more complex time getting a patent on the Boom Coaster concept however, as I recall what seemed to be a very similar concept floating around the internet for years called the CANTILEVERED COASTER System, and in an interview with the creator posted to Coaster101 back in 2010, the creator of the Cantilevered Coaster says they were already granted a patent for their design in 2001. While the effect would be similar, there is a difference in the track systems between the two, as the Boom Coaster only appears to have one track system, while the Cantilevered Coaster would use two separate track systems, one to hold the car while the other would control all the extra movements, not unlike how S&S/Arrow's 4th Dimension coaster system also uses two rail systems for similar reasons.

(11/30/16) Universal has announced an update regarding their deal to build Nintendo themed attractions in the future. According to the press release "the fun of Nintendo" will be brought to life via "expansive, highly themed environments" at Universal Studios Japan, Universal Orlando and Universal Studios Hollywood theme parks.
"Imagine the fun of stepping into a larger-than-life Nintendo adventure. Gigantic Piranha Plants spring to life. Question blocks, power-ups and more surround you. And Mario and all his friends are there to pull you into a brand-new world.
You will enter an entire realm filled with iconic Nintendo excitement, gameplay, heroes and villains. And it is coming to three Universal theme parks around the globe.
The creative visionaries behind Nintendo's legendary worlds and characters are working together with the creative teams behind Universal's blockbuster theme park attractions. Their goal: to bring the characters, action and adventure of Nintendo video games to life within Universal theme parks. And to do so in new and innovative ways that capture what makes them so special. All of the adventure, fun and whimsy you experience through a screen will now be all around you – in breathtakingly authentic ways."
The new Nintendo lands will feature "multiple attractions" as well as themed shops and restaurants. Planning is already well under way and while they are not yet ready to announce any dates, they did mention that each will "open separately over the next several years." An updated announcement video featuring Mark Woodbury (Universal Creative) and Shigeru Miyamoto (Nintendo) can be seen below.
As for the attractions... while things are still being planned, the early rumors indicate as many as three different attractions may be in development, one of the themes is said to be locked in for a Mario Kart themed attraction. It is worth mentioning that they only listed Universal Orlando as the site, an not one specific theme park. They also say that the first more detailed announcement to come from a specific park will happen "soon".


(2/26/16) The long rumored Nintendo themed land now looks to be locked in for Orlando in 2020. As Nintendo themed attractions are planned to first open in Japan in 2018 and Hollywood in 2019, look for Universal to take everything they learn from those first two versions to perfect the Orlando version, which will likely be the biggest one of them all.
While things are still in development, the land is expected to replace the current Kids Zone area, and feature at least two major attractions and possibly a number of smaller kiddie attractions, as well as a likely retheme of the existing Woody Woodpecker Nuthouse coaster.
(7/2/15) World of Universal reports that Universal has filed permits to build a Building 79B, described as a new 23,000 sqft warehouse building structure. The rumor going around claims that Building 79B would be a replacement for the current Building 79, also known as the Parade building warehouse which is used each year for Halloween Horror Nights as a home for one of the haunts each year.
While I'm sure Building 79B could and would be put to the same purpose, wherever they build it, another popular rumor says that since Building 79 bumps up right against the existing backside to the Curious George wet/dry play area, this could also be taken as a sign that the site may be put to better use as part of that new Nintendo deal that will bring attractions themed to the popular video game characters to the park, which would be a perfect theme to replace all of the park's kiddie area.
(5/12/15) My initial gut reaction was to think that the new Universal / Nintendo partnership would likely be used as a possible way to retheme the Marvel comics themed island. However, as time passes, I'm hearing more and more than the actual intent for the IP is to completely replace the current KidZone attraction area, including Fieval's Playland, Barney, Curious George, and such. The fate of E.T. is unknown however, as it could easily be put under the knife as well, though many feel that E.T. is currently "untouchable" as the last remaining E.T. ride and nod to Universal's collaboration over the years with Steven Spielberg.
(6/27/13) I've mentioned it before, but the most likely new project coming to Universal Studios Florida once Diagon Alley opens may be a complete renovation and/or re-branding of the kiddie areas of the park. Curious George and Barney the Dinosaur are likely to be retired… and most certainly Fieval's Playland will get a complete makeover along with rumors of a replacement for the E.T. ride.
What could replace E.T. you may ask? Well in Hollywood they replaced it with their own version of Revenge of the Mummy and in Japan the ride was replaced by the Space Fantasy indoor spinning coaster. So while I would like to think that Universal might try to reuse the massive E.T. building in a similar fashion, the actual rumor going around is that Universal may be in talks with Sony about bringing The Smurfs to Universal Orlando. In fact, one of our own readers was asked to take a survey in the past week which pitched new ride concepts based on The Lorax (for Islands of Adventure) and a "flying" dark ride concept based on The Smurfs that sounded very much like a plan to reuse the E.T. ride system
According to our source, the concept pitch for The Smurfs ride in the survey even mentioned having Papa Smurf say goodbye to the riders by name at the end of the ride… just like E.T. does. Universal has partnered with Sony to build an attraction before (Men In Black) and the Smurf village theme would actually be a good fit as a replacement for Fieval's Playland as well. All rumors, surveys and concept pitches for now… but as Diagon Alley gets closer to opening we should know more about what the future may hold.
(11/15/12) While Universal Creative has their hands full right now with Transformers and then the Potter expansion, the early rumors for what could be next are already coming down the pipe. According to the latest buzz, the general plan right now is to overhaul the KidZone area in either 2015/2016. Expect Woody Woodpecker to say, but Curious George, Barney and Fieval may be given their walking papers. With the E.T. Adventure right in the middle of it all, it too may be either replaced or given an extensive overhaul.