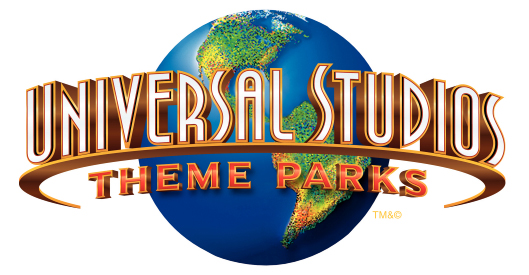 Universal Studios Florida
Orlando, FL
NBC Universal / Comcast

---- THE LATEST BUZZ ----
(11/18/19) Bourne Stuntacular Thoughts (MORE...)
(11/6/19) Bourne Stuntacular Sign Added To Attraction Entrance (MORE...)
(10/15/19) Universal Studios Florida says to "Brace Yourself For Bourne" in 2020 (MORE...)
(10/14/19) Universal Studios Florida Accidentally Leaks Name Of New Stunt Show (MORE...)

Ride Rehabs - The following information is not guaranteed to be 100% accurate
Hogwarts Express - Jan. 16, 2020 through to Jan. 17, 2020

Wizarding World of Harry Potter - DIAGON ALLEY Review!
Screamscape Previews Diagon Alley!! We've Got All The Details!
Screamscape Review Part II: Harry Potter and the Escape from Gringotts
Screamscape Review Part III: The Hogwarts Express!
Other Features & Reviews
Volcano Bay (2017)
Universal's Holiday Parade featuring Macy's (2017)
Fast & Furious - Supercharged - Offical Review (2018)

General Park News - (11/18/19) The Holiday season began over this past weekend at Universal Orlando. Christmas in the Wizarding World of Harry Potter is back with special live holiday musical performances from the Frog Choir, Celestina Warbeck and the Banshees and The Magic of Christmas at Hogwarts Castle projection show, bringing fun aspects of Holiday Cheer to the Wizarding World in both theme parks. Plus you don't want to miss out on the limited holiday run of Hot Butterbeer.
In Islands of Adventure you can enjoy the return of Grinchmas with the Grinchmas Who-liday Spectacular live show.
At Universal Studios you can enjoy Universal's Holiday Parade featuring Macy's as well as performances from Manheim Streamroller on Nov. 23, 24, 30, Dec. 1, 7, 8, 14 and 15.

(7/20/19) I told you back in May to expect this change to happen soon, and now it has been confirmed that the Despicable Me: Minion Mayhem attraction has indeed drops the use of 3D glasses and is now being presented only in standard, but very crisp, 2D projection technology.
Why the change? It seems this is becoming more of an industry trend as theme park guests seem to not only be getting a bit tired of all screen/projection based attractions, but especially so for shown only in 3D. The same trend has been in progress for even longer at your local movie theaters where the patrons have been voting with their wallets, preferring the more higher definition 2D theaters (like Dolby Atmos), over the formerly promoted 3D technology (Real-D, IMAX 3D).
To learn a bit more, I wrote an extended piece on this growing movement away from 3D projection technology for BlooLoop back on May 28, 2019 that is an excellent read if you missed it the first time around.

(4/28/19) Universal Orlando has announced their 2019 Holiday plans for the theme parks. The holiday season will run from Nov. 16 through to Jan. 15th and feature the return of the Universal's Holiday Parade featuring Macy's in the Universal Studios Florida park, the return of the Ginchmas Who-liday Spectacular in Islands of Adventure, as well as all the Christmas in the Wizarding World of Harry Potter extra entertainment in both parks, including the awesome night time projection show on Hogwarts Castle itself. Also look for special musical performances by Mannheim Streamroller inside Universal Studios Florida on select nights.

2020 - The Bourne Stuntacular - Under Construction - (11/18/19) OrlandoParkStop has posted an indepth update showing off everything they this they know about the upcoming Bourne Stuntacular show that is worth a read,

(11/6/19) The sign for The Bourne Stuntacular has now been placed over the old entrance to Terminator 2: 3D, which can be seen in new photos posted to OrlandoParksNews this week.

(10/15/19) With a brief online leak spotted a few days ago, I figured the big announcement for Universal's next attraction would imminent, and today is that day. In Spring 2020 Universal Studios Florida will open "The Bourne Stuntacular", an all new "cuttng-edge live-action stunt show". According to the description it will "blur the lines between stage and cinema in a hybrid form of entertainment that hss never been seen before."
As in the film series, you will follow the character "Jason Bourne" around the globe as he is pursued by a variety of "sinister characters". As in the films, there will be chase scenes, fist-fights, death-defying leaps and danger at every turn, all happening right in front of your eyes with live performers, high-tech props and an immense LED screen that will make it hard to tell where the live action portion ends and the cinema begins.
Stay tuned, as they promise more information will soon follow.



(10/14/19) Screamscape sources tell us that very briefly the name and logo for the new stunt show replacing the former Terminator 2 show was posted to the Universal Orlando website as "The Bourne Stuntacular". In fact, an even more detailed post can be found at Theme Park University that includes an interesting post made the week before from Action Horizons Stunts instagram page shows off stunt performers working hard in Orlando for a new production. The company is known as the one Universal uses to hire and train all the stunt performers for the various Waterworld shows around the globe, as well as performers for the Raptor Encounters and TriWizard Spirit Rally performances.
It shouldn't be long before Universal is ready to make some kind of announcement about this newest park attraction.

???? - Despicable Minion Christmas - Rumor - (4/28/17) Rumor time… Minions + Christmas Lights… could this be a thing? I'm not quite sure at this time, but I'm hearing rumors of a future Christmas season holiday entertainment proposal for Universal Studios Florida that would take the concept of what would happen if Gru's Minions were let loose upon the park to decorate for the Christmas season, with the result being something that might have put Disney's former Osborne Lights display to shame.
While the park did just announce new a new parade for the holiday season in 2017, it could be possible to see a unique light display added over the next year or two to help add-on to the holiday fun and offer a new kind of holiday attraction they've never tried to do at Universal before.

???? - Diagon Alley Expansion - Rumor - (8/12/14) About.com Theme Parks has posted a very interesting bit of speculation regarding what might come as the next possible expansion to the Wizarding World of Harry Potter. Our good friend Arthur Levine went on a guided tour of the new London / Diagon Alley area with Alan Gimore (Art Director for many of the films and for Universal's Wizarding World projects). Alan led him to the big red british phone booths sitting on the curb just outside Diagon Alley and instructed Arthur to dial 6-2-4-4-2 (M-A-G-I-C) on the phone and he was suddenly connected with a phone recording from the Ministry of Magic informing him that the office was not open that day. Alan went on to tease that perhaps taking Muggles on a trip into the Ministry of Magic might be Universal's next Potter themed attraction.
This would make a good deal of sense, especially since the current Fear Factor: Live show stadium next door was being eyeballed by Universal Creative as the most likely place to expand Diagon Alley in the future. Of course this is only a tease and perhaps a glimmer of something once talked about in a Blue Sky meeting about future concepts. At this point anything can still happen, but it does give the Muggles something to think about for the next few years.

???? - Super Nintendo World Pokemon - In Development - (1/12/19) Ever since it began to look more clearly that the Super Nintendo World land in Orlando would be saved for a new third full size theme park in development, the rumors began about how the existing KidZone may instead be converted into a Pokemon themed area instead. This along with rumors of a possible Zelda themed land concept that could appear in Islands of Adventure, it looked like Universal Orlando was ready to sprinkle a little Nintendo magic across their entire resort property.
Not so fast though… time to slow down a bit, as just as I had been hearing whispers that Universal Orlando had no intention to open lands or properties themed to other Nintendo IP's before they can build Super Nintendo World first, a new update from Theme Park University also backs up these same reports, claiming that plans to build Pokemon and Zelda themed lands are being put on hold… for now at least. The corporate bosses have wisely decided to sit on these projects for a bit until they can determine just how well the Nintendo IPs perform in a theme park environment first.
I imagine that they'll revisit these projects once again when the first Super Nintendo World opens in Japan in 2020. The good news is that with the Nintendo projects on the shelf for the time being, we should see some entirely new and unique plans begin to form at the parks instead as Universal is committed to adding new attractions for guests to enjoy each year.