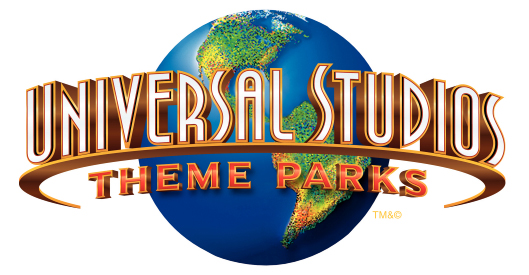 Universal Studios Florida
Orlando, FL
NBC Universal / Comcast

---- THE LATEST BUZZ ----
(7/2/15) New Building Permit Spotted Could Tie Into Nintendo's Future (MORE...)
(6/27/15) Walls Down Around New NBC Media Center (MORE...)
(6/25/15) New NBC Media Center and Pending Twister Demolition (MORE...)
(5/12/15) The Nintendo Attraction Rumors Start To Flow (MORE...)

Ride Rehabs - The following information is not guaranteed to be 100% accurate.
Nothing is known to be planned at this point in time…

Wizarding World of Harry Potter - DIAGON ALLEY Media / VIP Preview Review!
Screamscape Previews Diagon Alley!! We've Got All The Details!
Screamscape Review Part II: Harry Potter and the Escape from Gringotts
Screamscape Review Part III: The Hogwarts Express!
General Park News - (6/27/15) The construction walls have come down around the Garden of Allah, showing off the full view of the new NBC Media Center building. What exactly this is, or will become, is still unconfirmed, though one long standing rumor indicated that it may be used as a sort of walk-through museum style experience to show off the history of the Universal Orlando resort as it turns 25 years old this month.
(6/25/15) A new sign has gone up outside the Gardens of Allah building at Universal Studios Florida that simply shows the NBC logo and the words "Media Center". Hmmm...
In other news, the World of Universal website reports that permits to begin demolition work on the interior of the Twister building have been requested and are under review as part of something called Project 727. When approved, no word on when we could see Twister close down, so see it while you still can, while we ponder what might replace it.
(4/14/15) In more exciting news, a Screamscape source tells us that the Hog's Head Pub inside the Wizarding World of Harry Potter at Islands of Adventure and the Leaky Cauldron in Diagon Alley started selling a new beverage item to guests of adult age. Blishen's FireWhisky, an alcoholic and beverage from the book series is apparently ready to jump off the pages as a real whisky, to be served to guests. I'm told it has a heavy cinnamon Fireball / Big Red / Aftershock style flavor to it, and according to plans, we can also look for it to be used as a major ingredient in new specialty cocktails in the near future, if they haven't already.
(4/8/15)

While we still don't know exactly what Universal has going on at the Garden of Allah renovation project, a reader has sent in some good pictures (see below) taken this week showing off the site as of this week.
(3/26/15) There was an interesting development at Universal Studios Florida on Wednesday as the park brought out a series of metal detector portals and portable wands and was subjecting all of the riders on the Hollywood Rip Ride Rockit to a run through the portal and again a quick wand scan before boarding the ride itself apparently. This is not the new standard procedure, but is said to simply be a test of higher security protocols.
We've seen Universal putting the riders to many of their coasters to various and odd test procedures over the past 6 months, and this seems to be the latest test. The thing most of these tests have in common is that they are almost always done on the Hulk and Hollywood Rockit coasters... the two coasters that also travel up and over guest pathways and areas.
While Universal's official line is that they are trying to really enforce the no loose articles policy to prevent the accidental loss of things like cell phones and keys from flying off in mid-ride... I do have to think there is possibly something more serious at work here. We all remember the whole reason that the Dragon Challenge coaster (formerly Dueling Dragons) at Islands of Adventure no longer "duels" anymore, is that riders in the front rows were being struck in mid-ride by unknown objects at high speeds. One theory was that these incidents may have been caused by a rider on the other train hurling objects in mid-flight at the other train on purpose. So... the coasters dueling came to an end... and so did the incidents.
But over the past years we've seen Universal testing new and crazy procedures on Hulk and Rockit designed to remove every single object that a rider could be carrying on their person. A few months ago employees were just very aggressively visually checking guests to remove any and all objects from their pockets for about a week, and now they've taken it up a notch to full blown metal detectors and security wands.
While safety is always a top concern... this appears more as if they are searching for something specific... something that made it through their previous efforts. If you refuse to undergo the new security inspection, the penalty may be "removal from the ride or expulsion from the park" according to the new temporary security signs now in place.
Now, I've also been sent one report claiming that they stopped using the metal detectors sometime after 1pm in the afternoon, it is interesting to note just how far they are willing to take these tests to stop objects from flying off the coasters.
No matter if it is on purpose, or just a careless guests losing objects from their pockets in mid-ride... it reminds me of the old saying... "This is why we can't have nice things..."
(3/3/15) With Kong all-but confirmed at this point for Islands of Adventure, many may be wondering what the future could hold for Universal Studios Florida. Certainly the rumor mill has churned out plenty of new ideas, as well as rumored existing attraction on the chopping block for new replacement ideas. Today I'll add one more to the mix in the form of a Fast & Furious themed attraction.
The Hollywood park has been getting a lot of preview buzz for their new Fast & Furious: Turbocharged attraction that will open later this year, and according to Hollywood rumors the studio side of things intends to make up to three more films before retiring the franchise. So it stands to reason that the Orlando parks could very well get a F&F attraction in the next few years. Earlier rumors suggested that they could try to copy the basic idea being used for the Hollywood attraction, but I'm also hearing a new rumor suggesting that a new kind of 80-mph launched coaster concept ride could also be under consideration.
These are only rumors however, so nothing to get too excited about just yet, as USF also has a number of other rumored projects in limbo, waiting for approval as well like a revamp for the kiddie area, or an expansion to Diagon Alley.
(2/25/15) The latest word from a Screamscape source regarding the work taking place in the Garden of Allah building is that the inside is being remodeled into series of conference and special event rooms. Each of the rooms is being equiped with several monitors mounted to the walls. So it doesn't sound like it will become any kind of public museum display for the park's Anniversary or HHN25 at this point in time.
???? - KidZone Revamp - Rumor - (7/2/15) World of Universal reports that Universal has filed permits to build a Building 79B, described as a new 23,000 sqft warehouse building structure. The rumor going around claims that Building 79B would be a replacement for the current Building 79, also known as the Parade building warehouse which is used each year for Halloween Horror Nights as a home for one of the haunts each year.
While I'm sure Building 79B could and would be put to the same purpose, wherever they build it, another popular rumor says that since Building 79 bumps up right against the existing backside to the Curious George wet/dry play area, this could also be taken as a sign that the site may be put to better use as part of that new Nintendo deal that will bring attractions themed to the popular video game characters to the park, which would be a perfect theme to replace all of the park's kiddie area.
(5/12/15) My initial gut reaction was to think that the new Universal / Nintendo partnership would likely be used as a possible way to retheme the Marvel comics themed island. However, as time passes, I'm hearing more and more than the actual intent for the IP is to completely replace the current KidZone attraction area, including Fieval's Playland, Barney, Curious George, and such. The fate of E.T. is unknown however, as it could easily be put under the knife as well, though many feel that E.T. is currently "untouchable" as the last remaining E.T. ride and nod to Universal's collaboration over the years with Steven Spielberg.
(6/27/13) I've mentioned it before, but the most likely new project coming to Universal Studios Florida once Diagon Alley opens may be a complete renovation and/or re-branding of the kiddie areas of the park. Curious George and Barney the Dinosaur are likely to be retired… and most certainly Fieval's Playland will get a complete makeover along with rumors of a replacement for the E.T. ride.
What could replace E.T. you may ask? Well in Hollywood they replaced it with their own version of Revenge of the Mummy and in Japan the ride was replaced by the Space Fantasy indoor spinning coaster. So while I would like to think that Universal might try to reuse the massive E.T. building in a similar fashion, the actual rumor going around is that Universal may be in talks with Sony about bringing The Smurfs to Universal Orlando. In fact, one of our own readers was asked to take a survey in the past week which pitched new ride concepts based on The Lorax (for Islands of Adventure) and a "flying" dark ride concept based on The Smurfs that sounded very much like a plan to reuse the E.T. ride system
According to our source, the concept pitch for The Smurfs ride in the survey even mentioned having Papa Smurf say goodbye to the riders by name at the end of the ride… just like E.T. does. Universal has partnered with Sony to build an attraction before (Men In Black) and the Smurf village theme would actually be a good fit as a replacement for Fieval's Playland as well. All rumors, surveys and concept pitches for now… but as Diagon Alley gets closer to opening we should know more about what the future may hold.
(11/15/12) While Universal Creative has their hands full right now with Transformers and then the Potter expansion, the early rumors for what could be next are already coming down the pipe. According to the latest buzz, the general plan right now is to overhaul the KidZone area in either 2015/2016. Expect Woody Woodpecker to say, but Curious George, Barney and Fieval may be given their walking papers. With the E.T. Adventure right in the middle of it all, it too may be either replaced or given an extensive overhaul.
???? - Diagon Alley Expansion - Rumor - (8/12/14) About.com Theme Parks has posted a very interesting bit of speculation regarding what might come as the next possible expansion to the Wizarding World of Harry Potter. Our good friend Arthur Levine went on a guided tour of the new London / Diagon Alley area with Alan Gimore (Art Director for many of the films and for Universal's Wizarding World projects). Alan led him to the big red british phone booths sitting on the curb just outside Diagon Alley and instructed Arthur to dial 6-2-4-4-2 (M-A-G-I-C) on the phone and he was suddenly connected with a phone recording from the Ministry of Magic informing him that the office was not open that day. Alan went on to tease that perhaps taking Muggles on a trip into the Ministry of Magic might be Universal's next Potter themed attraction.
This would make a good deal of sense, especially since the current Fear Factor: Live show stadium next door was being eyeballed by Universal Creative as the most likely place to expand Diagon Alley in the future. Of course this is only a tease and perhaps a glimmer of something once talked about in a Blue Sky meeting about future concepts. At this point anything can still happen, but it does give the Muggles something to think about for the next few years.