Industry News:
---- THE LATEST INDUSTRY NEWS ----
(12/1/20) National Roller Coaster Museum To Start 12 Days of Coaster Christmas (MORE...)
(11/22/20) Backyard Matterhorn Creator May Have a Future With Disney (MORE...)
(11/20/20) New Avengers S.T.A.T.I.O.N. Attraction Now Open In Canada (MORE...)
(11/11/20) Who Wants To Dive To See The Titanic? In 2021 You Can (MORE...)
(11/3/20) Disney Working On Animatronic With Realistic Human Gaze Systems (MORE...)
(11/3/20) Home Made Matterhorn May Be Best Themed Backyard Coaster Ever (MORE...)
(10/28/20) Socially Distant Attractions To Look For in 2021 and Beyond (MORE...)
2019 Park Attendance Reports - (7/17/20) The official TEA/AECOM 2019 Theme Park Attraction Attendance Report has been released. Without surprise, the most attended theme park in the world last year was the Magic Kingdom at Walt Disney World, bringing in 20,963,000 guests, up .5% from the previous year. Just behind is Disneyland with 18,666,000 guests, who also experiences no growth from the previous year. I have to admit that park does shock me, as Disneyland kicked off the 2019 summer by opening Star Wars: Galaxy's Edge. The usual assortment of Disney and Universal theme parks make up the rest of the top 10, with one exception, Chimelong Ocean Kingdom ranking in at #8 with 11,736,000 guests last year, up 8.4% from 2018. The only park in the Top 10 to see a drop in attendance was actually Shanghai Disneyland at the #10 spot, going down 5% to 11,210,000 guests.
You can download your PDF copy here.

(5/23/19) The 2018 TEA/AECOM Global Attractions Attendance Report is now available for download.

(5/13/19) BlooLoop has added a great new resource, a report showing off the various annual attendance numbers in 2018 for Europe's Top 20 theme parks. According to the report Disneyland Paris broke the 10 million barrier, despite the fire Europa Park had another amazing year, along with good season increases for Gardaland, Parque Warner and Heide Park and much more.

Other previous year's attendance reports can also be found at the following links:
Download the 2017 Report

Download the 2014 Report
Download the 2013 Report
Download the 2012 Report
Download the 2011 Report
Download the 2010 Report
Download the 2009 Report
Download the 2008 Report
Download the 2007 Report
Download the 2006 Report
General News - (12/1/20) The National Roller Coaster Museum and Archives will begin as special 12 Days of Coaster Christmas presentation starting on December 1st on their social media, showing off their historic collection of roller coaster cars "like never before".




(11/3/20) Disney has created a new kind of animatronic system where a realistic human looking figure (minus the skin, so it is creepy looking at the moment) will use sensors to interact with humans while offering 'lifelike gaze' animations, where it can look right at you for a time and minic the human-like action of realizing it doesn't want to stare you in the eyes for too long and then lets its gaze wander. Check out the video of it in action below.



(10/28/20) Looking ahead, I've been wondering what 2021 and beyond will hold for us all. It has become clear to that COVID-19 is not going to just magically disappear, and that we are going to be dealing with it still in 2021 and beyond. In my latest article for BlooLoop I muse a bit about what parks and attractions can possibly do to try and plan ahead by developing new capital concepts that can embrace social distancing and keep guests coming back for more.
Follow the link to read about what kind of options I came up with and try to imagine what your favorite parks and attractions could possibly plan to add over the next couple years to come.

(10/20/20) Our friends at BlooLoop introduced the world to the 2020 BlooLoop 50 Theme Park Influencers list, as well as the brand new BlooLoop 50 Museum Influeners list. Check out both video announcements below and congratulations to all those included!



(10/17/20) The fine folks at Coaster101 have produced their latest Coaster 101 Calendar which is now for sale. The new calendars are just $15 and 100% of the net proceeds are donated to the Give Kids The World Village. Last year's calendar efforts raised $1,200 for GKTW and they are hoping to raise even more this year.
The coasters included in this year's calendar are: West Coast Racers, Candymonium, Phantom's Revenge, Corkscrew, Steel Hawg, Leviathan, Orion, Maxx Force, Intimidator 305, Big Dipper, Tigris, Kiddy Hawk and Silver Bullet.

(10/14/20) In the latest Screamscape article for BlooLoop we created our list of Top 25 Theme Park Attractions as of 2020. I feel that it is a pretty solid list, so give it a serious read and let us know if you feel I missed your favorite ride and why it should be included instead.

(10/13/20) Just a reminder that the BlooLoop V-Expo has begun and is already in full force with various live presentation (and playbacks) available to watch throughout the week on a variety of subjects, along with a virtual show floor with booths set up by various stapes of the amusement industry. Best of all the V-Expo is FREE, you just need to sign up here and then check out the list of presentations.
Some items not to be missed will be a presentation from Disney's Paul Bailey on Oct. 15th all about Star Wars: Rise of the Resistance, and an update from Universal's Tom Mehrmann all about the new Universal Beijing Resort on Oct. 14th. Other events in the week will feature Disney's Asa Kalama talking about the Star Wars Galaxy's Edge Millennium Falcon attraction, Michael Mack talking about the new Pirate in Batvia and Rulantica at Europa-Park, a talk from Merlin about Global Branding and much more.

(9/7/20) Labor Day is here in America, which means that the summer season is now officially coming to a close and marking what should be the start of the Halloween season.
What SHOULD BE the start of the Halloween season… with haunted theme park events, haunted houses, spooky theme park fun for the kids, costume purchases, preparations for a night of Trick-or-Treating and so on…
In a normal world at least, all this would be starting but this is 2020 and our Halloween season is going to be impacted heavily this year, with many activities you may have taken for granted previously having now been canceled. In this week's report for BlooLoop I take a look at the state themed entertainment during this Halloween season along with some new innovating trends rising to keep the spirit of the season alive.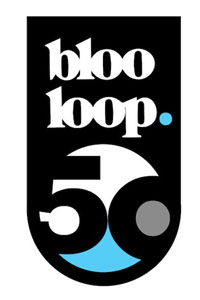 (8/30/20) This is your last chance to nominate someone for the 2020 BlooLoop 50 Theme Park Influencer List, as nominations will come to a close on August 31. BlooLoop has also announced the list of judges for this year's Blooloop 50, which is now set to be announced at the BlooLoop V-Expo taking place October 13-15, 2020.

(8/5/20) Could Video Games be the next great source of theme park IP? In Part 2 of my article series on the future of Theme Park IP concepts, I dig into the concept of video games as themed entertainment IP, crossovers with streaming services projects and more.

(7/29/20) The world of popular IP (Intellectual Property) is always an interesting one, especially when creating a new themed attraction. But with studio consolidation, and the ever-growing problem of sequel-itus, where is the next big theme park IP going to come from? Follow the link over to BlooLoop to read my latest article.

(7/17/20) Now that we're over half-way through the summer season, and only recently have select theme parks began to reopen, I began to look ahead and ponder what our future might be holding for us next. Then it hit me… who can say with any proof that 2021 will be any easier than 2020 has been? The trends I'm seeing so far for 2020 are not the best, as parks and attractions struggle to find their footing in this COVID world. Make the jump over to BlooLoop to read more about my latest thoughts of where we are, and where we may be headed.

(6/18/20) Thinking things over, I believe the time is right for theme parks to take a long look in the mirror and think of how they can reinvent themselves for the future. The pause and new standards being set in place in our current world due to COVID-19 have given us all reason to rethink everything. Better still, to realize just how we can improve things, long-term, for the better. I think it's time to reinvent the theme park experience, in my latest article posted over at BlooLoop this week. Give it a read and see if you agree with some of the concepts I suggest.
And if not, I'd love to hear what you might propose instead.

(5/25/20) I decided to take a look at the Pros and Cons to several new procedures being put into place at many theme parks as they begin to reopen. Keep in mind that no matter how you feel about what is being asked of you, the bottom line is that you must obey the rules of the park when you visit. Their Park, Their Rules, Their Property and as always, you are a guest. Please give the article a read to see what may work, and what might not in my latest piece for BlooLoop.

(4/30/20) Looking to the future I came to a realization. For the past several years theme parks have been heavily focused on marketing themselves to entire family groups, from the young to the old. They've even gone so far as designing a majority of the new attractions and special events aimed specifically at luring in the demographics at the extreme ends of the age groups. New parades, nostalgic throw-back rides, winter holiday festivals, and more.
But you know what? Going forward, theme parks will need to reset and refocus their new big capital projects to go after their old primary audience… the thrill seekers. Go big, go high, go fast… because I think adrenaline junkies are going to be their primary audience for the next few years. Make the jump over to read my latest article posted today to BlooLoop to see why I believe that parks and attractions need to reset and refocus their efforts.

(4/23/20) For the last few weeks I've been pondering just how much the Coronavirus may change the attractions industry forever. I'm not just talking about the attractions themselves, but how we as a people may also be changed forever going forward. Make the jump over to BlooLoop to read my latest thoughts on the deeper impact of the pandemic that may stick with us.

(4/19/20) So what's going on with attractions in Asia? Over the last several weeks we had heard about many attractions across China, Japan and other Asian regions starting to reopen as a sign that normalcy was returning. In a comprehensive update, BlooLoop reports that many attractions that had opened were forced to close again after the local governments reported seeing a rise in the number of newly infected citizens and put into place new sweeping closure orders. Some have just closed attractions in certain regions where infection rates are higher, others have just put more limitations in place, such as closing just indoor attractions.
I have to believe that many are looking to Shanghai Disney for the possible answer about when it may be time to reopen. So far Disney has taken a phased approach and been able to reopen their resorts, parking areas and the DisneyTown retail and dining area near the park, but have yet to reopen the actual theme park. Universal Studios Singapore is another one to watch, as Singapore felt their restrictions kept the Coronavirus spread under control to the point that the theme park resort was allowed to stay open until April 6th. At that time, a rise in new cases prompted their government to shut everything down through to May 4th to get a better gauge on the situation. Other park's I'm keeping an eye on also include Disney and Universal in Japan, as well as Hong Kong Disneyland, as once these attractions that were closer to the origin of the virus begin to reopen, I think we can start to get a better grasp of how the situation may need to be handled in Europe and North America.

(4/18/20) After a month of being closed, lets take a look into what changes will be likely to happen at American theme parks once they are allowed to reopen in my latest article published by BlooLoop. This includes ideas about what may need to change at theme parks as well as waterparks, and how the industry will have to be focused on "rebuilding trust" rather than profits.

(4/7/20) After being hammered at the start of the Coronavirus pandemic, a good number of theme park stock prices began to rise on Monday with most peaking Tuesday morning and then lowering a bit throughout the afternoon. This was observed with Six Flags (SIX), Cedar Fair (FUN), Seaworld Parks (SEAS) and Disney (DIS). I'm no analyst, but it is a bit comforting to see some market support for the main industry players right now as a sign the market may seem to feel that investing in theme parks is a good risk right now in a business model that should recover.

(4/5/20) For our European readers, if you are looking for a page listing the status of several popular European theme parks all on one page, along with when these parks might reopen, then BlooLoop has you covered. The article also talks a bit more about how the parks are handling the Coronavirus pandemic, the financial impact of the virus, and how the impact of it all may reshape the European park market going forward.

(3/24/20) This week we take a look back at the series of events that have turned the themed entertainment world upside down in our latest article for BlooLoop. This includes our intiial thoughts about possible ways the typical theme park experience may have to be changed after the parks reopen, or at least for the next several months until the COVID-19 fades to a memory. Will we see outdoor only attractions for awhile? Reduced seating on all rides to help spread people out? What about possible virtual queues for everything to prevent waiting in crowded lines? It could all happen…

(3/15/20) A few days ago I reported that Alain Littaye of the Disney & More blog had reportedly passed away, but we did not know how or why at the time. One of our sources got in contact Didier Ghez, Alain's co-author of the book "Disneyland Paris From Sketch to Reality" who was able to pass on a few extra details. According to Didier, he had been in touch with Alain's sister who had informed him that Alain had died from a heart attack on March 12, 2020.
(3/13/20) While I don't have any personal information to share, the word on the internet is that Alain Littaye, the owner behind the Disney & More website as well as author of the book, "Disneyland Paris - Sketch to Reality" has passed away. I do not know how, when or where it happened, but the last few times I spoke with Alain I know he had been living in Thailand for some time now. The last email I received from him was on March 3rd, which was also the last day he updated his site.
If anyone comes across more information about exactly what happened to Alain, please do let me know.


(3/11/20) As major events across the globe are being cancelled left and right, the latest official word from IAAPA is that the IAAPA Expo Asia 2020 event has been postponed until 2021 in response to the coronavirus (COVID-19) outbreak. The 2020 Expo was scheduled to take place June 8-11 2020 in Macau, China, but will now take place in June 2021 instead.
In other news, the annual E3 video game expo in California that was set to take place June 9-11 is also expected to be announced as being canceled during a press conference sometime later today. Though this may morph into a series of online streaming presentations.
On a related note, and perhaps something that could be a sign of the immediate future, BlooLoop has announced the attraction industry's first ONLINE EXPO called the BlooLoop V-Expo that will take place on October 12, 2020. Follow the link to read more information about how the V-Expo will work, but it will feature presentations, live interactions and be mobile friendly, with more details to come as it gets closer.

(3/10/20) With some possible financial worries and now the Coronavirus on top if it all, is there trouble ahead with the amusement park and themed entertainment industry? In my latest article for BlooLoop, I break down the possible impact from some troubling trends I've seen over the past few months along with how the impact of a global viral outbreak could affect your favorite form of leisure entertainment.

(2/13/20) Screamscape took a deep dive into what I think are the Top 16 new themed attractions that will soon open in 2020 at locations all around the world. Make the jump over to BlooLoop to give the list a read and if you think your favorite attraction failed to make the list, send me an email to let me know about it and why it should have made the cut.

(1/14/20) With all the thrills and excitement of 2020 set before us, I thought it would be a great time to look ahead at what I think may be the top 13 extreme roller coasters to open in 2020. Click here for the list and see how this ranks up with your own.

(1/8/20) Today I take a look back over the past to pick out the best highly themed roller coasters built over the past decade. I'm not talking about just cool looking trains, or the addition of some music or a launch tunell, but roller coasters that went the extra mile to build an experience that adds extensive themed elements throughout the adventure. And who knows… they may even tell a story along the way.
Check out my list of the best themed roller coasters of the decade, now live over at BlooLoop.

(12/13/19) This week I decided to look back over the past decade and make a list of the most influential dark rides created over that time period that either had a dramatic effect on the industry through design, or cutting edge technology, or those that are fairly new and that I expect will have a positive effect on future attraction design. Follow the link to see the list and let me know if you think that I left your own favorites out.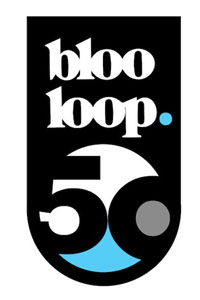 (11/12/19) The new 2019 list of the BlooLoop 50 top influencers in the industry has been posted and while there are a number of returning faces, there are even more new and inspiring names to join the list this year, including Nintendo's Shigeru Miyamoto. Congratulations to them all!

(7/4/18) It has been a long time coming since the nominations were closed late last year, but Blooloop has finally announced the "Blooloop 50" list for 2018... a Top 50 list of Theme Park Influencers out there today. While the names are not ranked 1 to 50 there is a group they call the "The Power 10" which are your heavy hitters in the business today, followed by the rest which is quite literally a who's-who of the top movers, shakers, and creative legends out in the trenches today. With each of the 50 you can click on them to go to a profile page to learn a bit more about their career in details.
And then there was me... as I couldn't have been more surprised to see my own smiling face staring back at me from the middle of the list. I was flabbergasted to say the least, but also I'm so very honored to be included in such good company with so many industry giants I respect and have followed over the years. Some I've had the pleasure to meet, some I've been fortunate enough to have known for years, and others I still dream of meeting one day. Titans and Legends all, I salute you.
Internet Fun - (11/22/20) In a bit of a feel-good story the creators of the backyard Matterhorn roller coaster built in Napa have been getting a lot of attention lately. In addition to their video going viral and getting some extra attention from media outlets one of the brothers behind the project who is studying for his masters in architecture at Clemson University said recalls how he was contacted by legendary Disney Imagineer Bob Gurr who worked on the original Matterhorn Bobsleds ride and many others at Disneyland. He's also been contacted by a recruiter for Disney Imagineering as well who let him know that they wanted to "keep our eyes on you", which would be a dream come true. It will be interesting to see how things pan out, but for now the brothers say they do hope to try and build yet another coaster of their own in the future.
Best of luck boys!

(11/11/20) Who's ready to go for a deep deep dive to the bottom of the ocean? How about one to see the wreckage of the Titanic? OceanGate Expeditions claims they will begin offering deep sea dives 3,800 meters down to see the Titanic starting in 2021. The plan is to offer weekly mission trips to the wreckage between May and September that will be available to researchers as well as ordinary citizens… as long as you can pay the $125,000 price to join the voyage.

(11/3/20) This has got to be the most detailed home-built backyard roller coaster I've ever seen, as some coaster fans attempted to build their own version of Disneyland's famous Matterhorn coaster. Check out the video below to see Matterhorn: Alpine Escape!




(10/17/20) Dark ride fans… you wont want to miss a fantastic video presentation from the BlooLoop V-Expo all about the creation of dark rides. It features a lot of great footage from dark rides from all around the world, including some footage of the yet to open Underland dark ride now opening at Liseberg in 2021 instead of 2020. You'll probably will need to sign in with the free V-Expo pass to see it, so hopefully everyone took advantage and got one over the past week or so so you can enjoy this and other great content from the BlooLoop V-Expo.

(10/4/20) ModelCoasters.Com is back with the unveiling of a brand new model roller coaster that will take you back to the heyday of Arrow Dynamics. This creation is called Maelstrom and is their first "Tube Track" model, a 1:24 scale coaster, that looks pretty stunning, not just from the realistic look of the trains and track, but it also features a good bit of theming throughout the ride layout as well that is very cool to see. Visit the website to see photos and the technical information about the build and you can also enjoy the video below. Well done!


(9/28/20) Epic Games is currently offering the complete Roller Coaster Tycoon 3 game for FREE through the game service, now through Oct. 1, 2020. This isn't free to play until Oct 1, but free to keep with your free Epic Games account… you know, the same one you use to play FortNite. Epic has been offering a lot of free games on their service over 2020, including the newly free to play Rocket League as well which you can play on PC and consoles. You don't even have to install them now, just take advantage of the deal while they are free and have them added to your online library of games to download and play at your leisure.
Follow this link to add RCT3 or find out how to create your own account if you don't have one.

(8/3/20) A video about the new Occulus Quest VR experience themed to Star Wars: Tales from the Galaxy's Edge themed world has been posted by ILMxLAB.


(7/20/20) For those wondering just what Planet Coaster will look like on a console, the developers released a new trailer showing off actual game play from the new console edition which you can watch below. The console edition comes out this holiday season, and your free time may never be the same again.


(7/14/20) This six minute video had me smiling the whole way as the creator made a custom coaster in RCT2 that is themed perfectly in sync with Queen's Bohemian Rhapsody. Give it a watch and see if it doesn't make you smile the whole way through.


(6/18/20) For all of the Planet Coaster fans out there, know that Frontier Developments has announced that the theme park simulator will be coming to the Xbox Series X and PlayStation 5 next-generation consoles. No details were given other than to say that the next-gen versions will be "enhanced" to take advantage of the new hardware. Meanwhile they are still working on finishing up versions for the current generation game systems, Xbox One and PlayStation 4, where the release date has been pushed back to late 2020 to come out at the same time as the expected Next-Gen console versions.
While Frontier did not comment at all on this, it would be very nice if they took part in the Xbox Smart Delivery program, which allows gamers to buy just one version of a title that will allow you to play it on whatever compatible generation console you own. This would mean those who buy a game title, like Planet Coaster, on their Xbox One would be able to automatically get the Xbox Series X version as well at no additional cost if they later buy the next-gen console. While Microsoft is committed to the Smart Delivery program for their own titles, they are trying to persuade as many publishers as possible to also sign on to the program. With any luck, we can hope Frontier will opt to include Planet Coaster in the program so you can continue to keep playing and tweaking your virtual theme park creations well into the next generation of console gaming. After all, there is little to lose in doing so anyway since the Series X is supposed to be backwards compatible with Xbox One titles.

(6/6/20) For all your Escape Room fans out there, a number of places have responded to the COVID-19 pandemic by launching all new 'REMOTE' play game experiences. This is done through a variety of means, but some are done via a live video call where you interact with a live host who is physically playing the actual game for you inside a real escape room. There are also other varients, some of which use a live host but do not take place in a real escape room while others are more of an audio experience. These are happening around the world right now and Escape Authority, who says that they have played nearly 100 of these remote games thus far, has posted a comprehensive list of all the Remote Play Escape Games available currently online, along with their extensive reviews of each. Follow the link and check it out to see which game may be best for you.
Side Note - It's fun to see that currently the top ranked Remote Play experience in the USA is also a game I wrote about when it first opened a while back in the Seattle area this is themed around the cult-classic horror IP, Evil Dead 2. Groovy!

(5/31/20) Fans of Disney's "Galaxy's Edge" Star Wars themed lands that opened last year in Florida and California can expect to find a new piece of the planet Batuu coming to your home if you are an Oculus VR headset user. It seems a new experience from ILMxLAB is being created called "Star Wars: Tales from the Galaxy's Edge" that will expand the world of the Black Spire Outpost for Oculus users.

(5/12/20) A great article by Eddie Sotto has been posted to BlooLoop this week, comparing the concept of how park safety has evolved from the old days to the modern ones, perhaps for the worse. I agree as well with the end concept, about how operational safety after the parks reopen should really return to the concept of shared responsibility between the park and the guests, rather than continue the trend of talking down to all guests, to the point that many parks have signs with instructions about how to properly wash your hands.
With Soap.
And Water…
It's time we all worked together and bring back the concept of expecting some common sense.

(4/19/20) COVID19 and the subsequent lockdown has had a disastrous impact on many in the creative and theatrical world with many live productions on hold indefinitely. This is an impact that may have a lasting effect on the industry.
But for some creatives – this challenge has prompted them to reach out to others and collaborate, finding new ways of working, new formats, and even reaching new audiences that would not otherwise have seen their work.
One such collaboration has produced the soon to launch Pandora Network.
The Pandora Network is an interactive mystery solving experience that guests can take part in from the comfort of their own home. Guests listen to the brief and over the course of a week interact online with live 'Field Agents' who provide them evidence and clues to consider, working together to solve the case.
For anyone that likes the mystery genre in theatre, television shows or film, this experience allows them to not just watch the mystery unfold but to be a part of the action themselves.
"Burying the Hatchet" is the first story of The Pandora Network to be launched and begins Saturday 2nd May. Each story presents a new and unique mystery to solve and can be enjoyed individually or as a continual series, warmly celebrating everyone's favourite tropes from supernatural stories and murder mysteries. The Pandora Network provides some light-hearted creepy fun for an online audience.
The Pandora Network has been created by a collaboration between Faceless Ventures; Incognito Experiences; and Nick Hutson Music; and as well as being designed for a remote, and international audience who are in lockdown; it has also been entirely produced by the creators remotely whilst in lockdown.
"We can't stop telling stories. Not now. Not ever. We just have to find different ways of creating and sharing them. Our audiences still need that entertainment, that escapism, and the chance to explore new worlds – perhaps right now more than ever. It has been truly inspiring collaborating remotely to create something new" (Nina Tolstoy, Incognito Experiences)
"We have always loved sharing our passion through collaborations, not only with other companies in our "comfort genre" of Horror, but also stretching outside the box, working with front-runners in different genres to expand our knowledge and product. Given the restrictions we are all currently facing, we have achieved so much. The use of online tools and video conferencing has opened up a world of creative collaboration!" (Rosalie Woodward, Faceless Ventures)
"I love murder mysteries and audio dramas were the first thing that got me into audio production and music - so it's great to be able to blend immersive story telling, music and audio drama together to create something quite unique and incredibly entertaining" (Nick Hutson, Nick Hutson Music)
The Pandora Network launches with "Burying the Hatchet" on Saturday 2nd May, with tickets for the week long interactive experience going on sale Sunday 19th April.
Tickets at: https://www.ticketsource.co.uk/booking/t-pvdpjk

(4/14/20) Consider me very interested right now. AromaPrime, a professional company based in the UK who designs a number of scents that get put to use in attractions and theme parks, is now selling these custom scents online to consumers. In short… you just might be able to make your home smell just like your favorite theme park attraction! They have tons of different scents to offer, both normal and extreme, and they even have an official 'Theme Park Fan Collection'. So if you want to add a little extra atmosphere to your home quarantine then this may just be the ticket.

(4/13/20) Escape Room fans… while I know the past few weeks may feel like you are trapped in your own personal Escape Room experience that won't end, our friends at Escape Authority have you covered. For starters they are hosting a "Reader's Key Tournament" to let everyone vote for your favorite Escape venue in the US. There is also now an extensive series of reviews of "At Home" Escape Game experiences you can buy which is actually growing almost daily to help you figure out which games are worth your time and money, and which you should likely pass on.

(4/12/20) For today I'll call this subject, "Cute things we found on the internet". I've seen so many fun videos making theme park inspired videos while people are stuck at home, we decided to feature a couple of fun ones I've seen this week.
Rollercoaster - A unique stop-action creation shot in a living room showing off the family on a roller coaster ride.
Homemade Disney Jungle Cruise - Featuring Dug the Dog! - The dog just really makes this video special, standing in for just about everything as needed. Is it wrong to say I think I liked this version of the Jungle Cruise better than the original? Or maybe i just like Dug…



(1/24/20) Fight off the winter chill with Screamscape by taking a quick look at the top new waterpark attractions and parks coming to North America in 2020. Follow the link to read our Top 8.

(1/10/20) According to this report Holovis has joined up with Sangwha (South Korea) to create a new Gyro VR experience attraction. Riders wearing Holovis VR gear climb into a 2-DOF Gyro VR pod, able to spin 360º to create realistic movement sensations while in the real-time rendered VR world. It looks like a fun little attraction that reminds me a lot of the old Cyberspace Mountain pods that Disney had built for DisneyQuest, but upgraded to next-gen hardware and VR gear instead of a video screen.
CARNIVAL CRUISE LINE - (8/25/20) Carnival Cruise Line has announced that their second "Excel" class ship will launch in 2022 and be named the Carnival Celebration. The Celebration will be the sister ship to the new Mardi Gras launching in 2021, and while it will be stationed to embark from Miami, it will also share many of the same features that the Mardi Gras will offer. This specifically includes a second BOLT coaster, which will be the first roller coaster style ride at sea when it premiers on the Mardi Gras is 2021. In addition to a clone of Bolt, the Celebration is also promised to offer some new and unique features that will be created just for the Celebration.

(8/17/20) Carnival Cruise Lines has posted a new preview video about the new BOLT coaster that will be offered on the new Mardi Gras when she launches.




(7/22/20) Pictures sent to Screamscape by Carnival show off the latest construction progress on the new Mardi Gras ship. The new images also give us our first look at the Bolt coaster track, now installed onto the top of the rear of the ship.




(7/9/20) The latest word from Carnival Cruise Lines is that they are now pushing back the launch of their new Mardi Gras vessel (the one with the coaster on it) until Feb. 6, 2021. The launch date was already pushed back earlier this year, but due to construction delays from the shipyard in Finland (likely COVID-19 related) they were forced to push it back even further.

(4/14/20) Carnival Cruise lines have now canceled all sailings scheduled to depart, world-wide, now through June 26, 2020. In addition, it looks like all sailings from New York and San Francisco are canceled for all of 2020, as well as any European departures for 2020.
Complicating things a bit further however is a new no-sail order from the CDC that will forbid all cruise ship companies from operating within U.S. territorial waters until around July 18th. Of course this could be extended again by then, but they can also choose to lift the ban early if the conditions are right. Each cruise line has to submit new operational and preventive plans, as well as an approved response plan to a future outbreak, along with new COVID-19 training for the crews and improved monitoring and medical screening procedures for passengers.

(4/13/20) For those interesting in going on a cruise once the various virus restrictions are lifted, know that many cruise lines may be taking things a bit slowly when services are relaunched. Carnival in particular is taking a "conservative approach" to things, and has canceled many voyages once on the books for 2020, including their entire 2020 European season. The reasons range from closed ports to delays with ships, to just getting the crews from their homes back onto the boats, Carnival is going to take it slow and steady.
Currently the company has suspended their service through to May 11th. As for the launch of the Mardi Gras, which was already delayed previously until November 2020 from August, the launch may have been pushed back again, as the earliest listing for the new vessel isn't until March 27, 2021.

(1/31/20) While we mentioned that the new Carnival Mardi Gras was set in the water at the port in Finland, the BOLT coaster was still not installed. That is because it is finishing up testing on dry ground and you can catch a peek at it in action in the video below!


(1/29/20) The new Carnival Mardi Gras, soon to be home to the world's first coaster at sea, was "floated out" of the Meyer Turku shipyard in Finland this month. Based on the pictures, it does not look like the BOLT coaster has been installed yet.

(12/31/19) Carnival Cruise Line issued a quick update on the status of the new Mardi Gras vessel. Following a status update from the Meyer Turku shipyard in Finland where the ship is under construction, the launch and delivery of the Mardi Gras will be delayed, with the first revenue sailing of the ship to take place from Port Canaveral on Nov. 14th, 2020.
Previously some advanced bookings were sold for a launch on August 31st, but those have been cancelled along with European, transatlantic and New York based itineraries, along with four initial Port Canaveral itineraries due to the delay from the shipyard.
"We have been working closely with Meyer Turku executives to keep the Mardi Gras delivery on schedule, and while we deeply regret disappointing our guests, this change in the delivery date is required to make sure all of the ship's systems, features and technology will be fully operational, so that we can give our guests the vacation they expect. Our commitment is to deliver a great and innovative ship, and Mardi Gras will definitely be that when it arrives in North America," said Ben Clement, Carnival Cruise Line's senior vice president of newbuild.

(11/20/19) Carnival Cruise Lines has released a new video showing off a new look at the upcoming Mardi Gras ship hitting the ocean in Aug. 2020, home to the world's first coaster at sea, Bolt, as well as giving us a look at other fun attractions that will be joining it along the top decks. This includes waterslides, mini golf, a ropes course and much more.


(2/1/19) The latest rendering released of the new Carnival Mardi Gras vessel launching in 2020 with the Bolt coaster now also shows off that the coaster will soar over a large waterpark area and mini-golf course. The first cruise itineraries were also released a few hours ago that list four special cruises taking place from locations in Europe and New York from August to mid October before the Mardi Gras arrives in Florida to begin regular service from Port Canaveral where it will offer two different 7-day itineraries, visiting either the Eastern or Western Caribbean.

(12/15/18) It may be time for Screamscape to hit the high seas in the near future, as Carnival Cruise Line just announced they are building what may be one of most exclusive coaster credits an enthusiast can claim to have with something called "Bolt". Coming to the the Carnival "Mardi Gras" in 2020 will be the first ever roller coaster at sea! Where a normal purely gravity powered coaster would have difficulty dealing with the sway of the ship, Carnival have solved with problem through the use of the awesome looking "Spike" powered coaster system from Maurer Rides.
Riders will climb onto one of Bolt's powered two-passenger motorcyle-like cars and gun the thottle up to 40mph though an 800 feet track full of twists, turns and drops, 187 feet in the air above sea-level. Bolt will even take riders for a spin around the Carnival vessel's iconic shaped funnel atop the ship.
The Carnival Mardi Gras will be based in Port Canaveral, FL (the closest port to Orlando) and make use of a new state-of-the-art terminal building when it launches in 2020. The new Mardi Gras is also said to be the line's first "XL-class" ship, and more details about other features that will be part of the Mardi Gras experience will be announced throughout the next year. A second XL-class ship will begin construction in 2020 and launch in 2022, though it has not been confirmed if it too will feature a "BOLT' style coaster.

Cirque Du Soleil - (3/26/20) Things are not looking good for Cirque du Soleil right now. According to Reuters the company is exploring various debt restructuring options, including bankruptcy, after they were forced to cancel all shows globally due to the Coronavirus pandemic. According to this article the company is in a bit of a cash crunch at the moment while owing about $900 million in debt.

(3/15/20) If you were planning to visit a Cirque du Soleil show in Las Vegas or anywhere else in the world during this period of attraction closures, your options will now be limited. Cirque du Soleil, who also owns the Blue Man Group shows, has announced that they are suspending operations for their shows starting today until at least the end of the month. This shuts down all shows globally, including the numerous shows in Las Vegas: "O" at the Bellagio, "KA" at MGM Grand, "The Beatles LOVE" at the Mirage, "Mystere" at T.I., "Zumanity" at New York-New York, and "Michael Jackson ONE" at Mandalay Bay. As previously noted, "R.U.N." at Luxor ended their run already on March 8th.
Cityneon / Victory Hill - (11/20/20) From Cityneon a new Avengers S.T.A.T.I.O.N. attraction has been announced as now open in Toronto, Canada in the Yorkdale Mall. A similar Avengers S.T.A.T.I.O.N. attraction has been open in Las Vegas' Treasure Island casino for several years now, which features a number of interactive exhibits themed to the famous Marvel superheroes and villains, numerous lifesize figures and more.


(7/1/20) Cityneon Group / Victory Hill Exhibitions who has numerous walk-through attractions around the globe themed to popular film IPs (such as The Avengers, Jurassic World, Transformers and Hunger Games) have announced that they have signed the licensing rights to create new attractions themed to James Cameron's AVATAR films. Cityneon will be working with Disney Location-Based Experiences, James Cameron and Lightstorm Entertainment in order to bring these new experiences to life for audiences worldwide.
This move comes just as the first of several planned sequels to the original film is set to be released by the end of 2021. The first planned AVATAR exhibit is planned to open somewhere in Las Vegas sometime in 2021, ahead of the next film's release. They are also planning to create a state-of-the-art touring exhibition that will "feature numerous interactive, multi-sensory segments where guests can explore the fascinating wonders of Pandora".
IAAPA - (9/17/20) Liseberg has sent out an official notice that the ceremony for the 2020 Applause Award will now be postponed until 2021. The award was planned to be given out during the IAAPA Expo 2020 in Orlando, which was officially canceled earlier this month due to COVID-19.
'It is of course with a heavy heart, that we postpone this anniversary edition of the Applause Award, but we look forward to presenting the award to one of the three world-class finalists on November 16, 2021', says Andreas Veilstrup Andersen, CEO and President at Liseberg.

(9/4/20) According to an official statement from IAAPA CEO, Hal McEvoy, the IAAPA Expo 2020 event in Orlando this November has been officially canceled.

"We recognize this year there are many challenges facing our members from around the world. Together with input from members, exhibitors, the IAAPA Board of Directors and our team, we have decided to cancel IAAPA Expo 2020 due to the ongoing impacts of COVID-19. The continuing barriers to international and domestic travel coupled with the evolving guidance on mass gatherings, and members' needing to focus on their businesses helped lead to this decision.

Now, more than ever, we know it's important for you to stay connected with your colleagues and peers. With that in mind, we are currently planning an exciting, new event, IAAPA Expo: Virtual Education Conference, which will take place Nov. 16-18. Registration details and the full program, which will include 25 sessions and two keynote presentations, focused on current industry needs and issues, will be available soon at IAAPA.org.

If you have already registered or planned to be part of IAAPA Expo, thank you for your support. We will be in touch with you in the coming days about your registration refund and virtual options.

As we look to the future, the IAAPA Team remains optimistic and steadfast in our commitment to serve and support you during these challenging times. Please feel free to contact us at any time if we can assist you in any way."
Royal Caribbean - (10/31/19) Care to learn more about how Royal Caribbean spend $250 million to transform the cruise line's private Banaha island into an all new and very exclusive attraction? BlooLoop has posted a rather lengthy and detailed interview with Royal Caribbean's Chris Perry, VP of Private Destinations about the development of the all new exclusive port for the Royal Caribbean fleet that is taking guests by storm. Even better… it seems there is even more fun on the way to Royal Caribbean's CocoCay in the near future as well as the creation of other surprise destinations in the future.
UBISOFT - (5/24/20) Ubisoft is launching a new VR Escape Room attraction concept, this one themed to the Prince of Persia game series to be called, "Prince of Persia: The Dagger of Time". This latest offering will join Ubisoft's other two VR Escape attractions: Assassin's Creed: Escape the Lost Pyramid and Beyond Medusa's Gate.
Village Roadshow - (5/20/20) According to Deadline, Village Roadshow is entered into exclusive takeover talks with BGH Capital, following an offer from the private equity firm to buy Village Roadshow for $465 million. Apparently this latest bid is lower than one offered by BGH Capital in 2019, though there are some interesting terms of the current BGH offer which can raise the price if Village Roadshow is able to open their various theme parks (SeaWorld of Australia, Warner Bros. MovieWorld and others) before the deal is finalized.

The VOID - (3/18/20) Even though groups at The Void locations are limited to four players at a time, The Void has announced that effective immediately through to March 31, 2020 all "owner and operated" locations will be closed.




(11/6/19) Would you believe that The VOID is set to launch another all new adventure themed to the Jumanji movie series? According to The VOID, Jumanji: Reverse the Curse will open at select VOID locations starting Nov. 27th. Now you will get to take on the roles of the heroes from the Jumanji game: Dr. Bravestone, Ruby Roundhouse, Professor Oberon and 'Mouse' Funbar, as you work to save Jumanji from a new mysterious villain.
The trailer for the new adventure has not been released just yet, but the portal to Jumanji will open at The VOID locations in Plano (TX), Las Vegas, Santa Monica, San Francisco, Atlanta, Mall of America, The Rec Room locations in Canada, Resorts World Genting and a couple of others. This is their second collaboration with Sony, following the creation of the first IP based VOID experience, Ghostbusters: Dimension back in 2016.


(10/11/19) Select "The Void" locations around the world will see an all new VR experience added on October 18th themed to the Marvel Cinematic Universe. This one is called "Avengers: Damage Control". Here it looks like you get to wear a special super suit that appears to be a merger of Iron Man and Wakandan technology, designed by Shuri.
Look for it to launch in SoCal, Atlanta, Minneapolis, Las Vegas, Texas and New York as well three locations in Canada. Click here to book your adventure in advance and check out the story trailer for it below.