Industry News:
---- THE LATEST INDUSTRY NEWS ----
(4/5/20) How European Parks Are Handling The Coronavirus Pandemic (MORE...)
(4/2/20) Universal To Delay New Minions Film To 2021 (MORE...)
(4/1/20) Universal Parks CEO Says Construction is Still Going Full Speed Ahead Globally (MORE...)
(4/1/20) Six Flags Puts Poison Pill On The Books To Avoid Hostile Takeovers (MORE...)
(3/31/20) Internet Fun - Coaster Puzzles To Pass The Time (MORE...)
(3/30/20- Update) Six Flags to keep Parks Closed Until At Least Mid-May (MORE...)
2018 Park Attendance Reports - (5/23/19) The 2018 TEA/AECOM Global Attractions Attendance Report is now available for download.

(5/13/19) BlooLoop has added a great new resource, a report showing off the various annual attendance numbers in 2018 for Europe's Top 20 theme parks. According to the report Disneyland Paris broke the 10 million barrier, despite the fire Europa Park had another amazing year, along with good season increases for Gardaland, Parque Warner and Heide Park and much more.

Other previous year's attendance reports can also be found at the following links:
Download the 2017 Report

Download the 2014 Report
Download the 2013 Report
Download the 2012 Report
Download the 2011 Report
Download the 2010 Report
Download the 2009 Report
Download the 2008 Report
Download the 2007 Report
Download the 2006 Report
General News - (4/5/20) For our European readers, if you are looking for a page listing the status of several popular European theme parks all on one page, along with when these parks might reopen, then BlooLoop has you covered. The article also talks a bit more about how the parks are handling the Coronavirus pandemic, the financial impact of the virus, and how the impact of it all may reshape the European park market going forward.

(3/24/20) This week we take a look back at the series of events that have turned the themed entertainment world upside down in our latest article for BlooLoop. This includes our intiial thoughts about possible ways the typical theme park experience may have to be changed after the parks reopen, or at least for the next several months until the COVID-19 fades to a memory. Will we see outdoor only attractions for awhile? Reduced seating on all rides to help spread people out? What about possible virtual queues for everything to prevent waiting in crowded lines? It could all happen…

(3/15/20) A few days ago I reported that Alain Littaye of the Disney & More blog had reportedly passed away, but we did not know how or why at the time. One of our sources got in contact Didier Ghez, Alain's co-author of the book "Disneyland Paris From Sketch to Reality" who was able to pass on a few extra details. According to Didier, he had been in touch with Alain's sister who had informed him that Alain had died from a heart attack on March 12, 2020.
(3/13/20) While I don't have any personal information to share, the word on the internet is that Alain Littaye, the owner behind the Disney & More website as well as author of the book, "Disneyland Paris - Sketch to Reality" has passed away. I do not know how, when or where it happened, but the last few times I spoke with Alain I know he had been living in Thailand for some time now. The last email I received from him was on March 3rd, which was also the last day he updated his site.
If anyone comes across more information about exactly what happened to Alain, please do let me know.



(3/11/20) As major events across the globe are being cancelled left and right, the latest official word from IAAPA is that the IAAPA Expo Asia 2020 event has been postponed until 2021 in response to the coronavirus (COVID-19) outbreak. The 2020 Expo was scheduled to take place June 8-11 2020 in Macau, China, but will now take place in June 2021 instead.
In other news, the annual E3 video game expo in California that was set to take place June 9-11 is also expected to be announced as being canceled during a press conference sometime later today. Though this may morph into a series of online streaming presentations.
On a related note, and perhaps something that could be a sign of the immediate future, BlooLoop has announced the attraction industry's first ONLINE EXPO called the BlooLoop V-Expo that will take place on October 12, 2020. Follow the link to read more information about how the V-Expo will work, but it will feature presentations, live interactions and be mobile friendly, with more details to come as it gets closer.

(3/10/20) With some possible financial worries and now the Coronavirus on top if it all, is there trouble ahead with the amusement park and themed entertainment industry? In my latest article for BlooLoop, I break down the possible impact from some troubling trends I've seen over the past few months along with how the impact of a global viral outbreak could affect your favorite form of leisure entertainment.

(2/13/20) Screamscape took a deep dive into what I think are the Top 16 new themed attractions that will soon open in 2020 at locations all around the world. Make the jump over to BlooLoop to give the list a read and if you think your favorite attraction failed to make the list, send me an email to let me know about it and why it should have made the cut.

(1/14/20) With all the thrills and excitement of 2020 set before us, I thought it would be a great time to look ahead at what I think may be the top 13 extreme roller coasters to open in 2020. Click here for the list and see how this ranks up with your own.

(1/8/20) Today I take a look back over the past to pick out the best highly themed roller coasters built over the past decade. I'm not talking about just cool looking trains, or the addition of some music or a launch tunell, but roller coasters that went the extra mile to build an experience that adds extensive themed elements throughout the adventure. And who knows… they may even tell a story along the way.
Check out my list of the best themed roller coasters of the decade, now live over at BlooLoop.

(12/13/19) This week I decided to look back over the past decade and make a list of the most influential dark rides created over that time period that either had a dramatic effect on the industry through design, or cutting edge technology, or those that are fairly new and that I expect will have a positive effect on future attraction design. Follow the link to see the list and let me know if you think that I left your own favorites out.

(12/9/19) In an interesting report, Omnico says that 94% of US Theme Park guests are "frustrated about ordering and purchasing food and beverage" during their visits, in what they feel is now an "essential part of their visit."
Too many parks are still just kind of coasting along with the old standards of hamburgers and hot-dogs for everyone approach, rather than trying to create a more unique and customized dining experience for their park guests. According to Omnico, guests want to try new restaurants and experience the latest food trends when visiting parks. A good number of guests also are frustrated with the whole food ordering process and have a desire for more modern digital forms of food ordering, either through a mobile app, or at a kiosk in the park. Bottom line, the guests want more entertainment, creativity and technology with their in-park dining experiences from now on. Click here to read more and see how to download the whole report.

(12/7/19) BlooLoop reports that Square Enix, the Japanese video game studio, will open an actual ninja themed attraction in Tokyo Tower that will be called "Ninja Tower Tokyo". The company's "Live Interactive Works" group will oversee the creation of this new attraction and have previously created two other experiences called Crystal Story and Yokero. No details about what we will find inside Ninja Tower Tokyo were revealed, but Crystal Story is an escape room style experience, while Tokero involves physical interactions and dodging digital floor projections.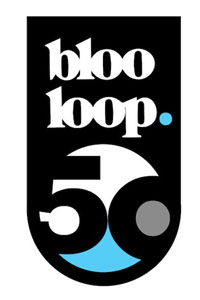 (11/12/19) The new 2019 list of the BlooLoop 50 top influencers in the industry has been posted and while there are a number of returning faces, there are even more new and inspiring names to join the list this year, including Nintendo's Shigeru Miyamoto. Congratulations to them all!

(11/7/19) USA Today is holding open voting for the Best Theme Park Holiday Event right now which currently has Silver Dollar City and Dollywood running neck and neck in the top two spots. Other parks nominated include Kings Island, SeaWorld Orlando, Busch Gardens Tampa and Williamsburg, Kennywood, Hersheypark and more. You can cast a vote daily here now through December 2nd.

(10/30/19) BlooLoop says they will release the final list of the 2019 BlooLoop 50 Theme Park Influencers sometime next week, but for now they have revealed the list of impressive judges who have been sorting through the massive list of nominations. I don't envy that task, as there is so much talent out there to choose from!

(9/16/19) Congratulations to David Wysocki who was selected as the winner in our drawing for a copy of the Entertaining with Disney book sponsored by @InsightEditions.
(9/11/19) Just a reminder that we are running a giveaway contest for the Entertaining with Disney book we reviewed below, and the book's publisher has posted a fun video (see below) showing off a quick cooking example you can do with the mermaid tail mold you will also get with the book.



(9/4/19) Are you a Disney fanatic? Do you like entertaining but sometimes feel overwhelmed trying to pull it all together? Do you spend more time looking on Pinterest for ideas and wish there was an easier way? Well I am here to tell you about an AMAZING book that you will want to have in your home, a book that will make it so easy for you to plan and host the most spectacular events, DISNEY STYLE!
A few months ago, Screamscape was asked if we would be interested in receiving an advanced copy of a brand new book called ENTERTAINING with DISNEY by Amy Croushorn. The book will go on sale on September 24, 2019 but is available for pre-order from Amazon, Barnes and Noble as well as Indie Bound.
As a cake decorator and the one who plans all the parties and fun stuff, Lance passed this along to me. I was so excited when the book arrived and the moment I saw the cover, I knew I was in for a treat. One thing I love besides all things Disney and baking and decorating cakes, is books. I love to read and I will always choose a hard copy of a book over a digital copy anyday! Entertaining with Disney is a beautifully done, hard bound book published by Insight Editions, that will be something you can pass down for generations. Inside you will find eleven completely different Disney themed parties, from a Cinderella themed New Years Eve party to the most Spooktacular Villain themed Halloween party. Each party theme has a menu, complete with recipes and pictures of the finished product, a crafting section which includes easy DIY table decor, place settings, room decor, etc. You will also have access to custom printable templates, so no worries if you aren't able to write fancy... all templates are free. My favorite part of each section is the timeline they give you so you know exactly how much time you will need to plan and execute your party, when to purchase needed items and even how far in advance you can prep and prepare the food. Before you know it, you will have the most amazing party without missing a single detail and your friends will be begging you to plan their next event!
With the fall season and Halloween coming up, I can't wait to try out the Disney Villain party, keep checking back with us as I try out the recipes and share some of the things we make!
From today through to September 12th, Screamscape will host a giveaway so you will have the opportunity to win your very own copy of Entertaining with Disney sponsored by @InsightEditions.



(8/6/19) What's the next big thing in the attractions industry? How about the Flying Theater? In addition to all those that have already been built, there seem to be even more in development right now all around the world.
Perhaps if your local park or attraction doesn't already have one in planning… maybe they should. Follow the link to read more about this growing trend happening both inside theme parks and now rapidly growing outside of them.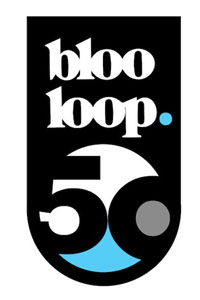 (7/20/19) BlooLoop has announced that they are now accepting nominations for the BlooLoop 50 Theme Park Influencer List of 2019.
"Launched in 2018, The Blooloop 50 Theme Park Influencer List recognises and celebrates the 50 most influential people in the theme park business over the last year. Judged from reader-submitted nominations by a panel of industry experts, each name on this high-profile list will be a person who has demonstrated the innovation, creativity and drive to effect real change in the business."
The window to submit nominations will close on September 20th, 2019.

(6/22/19) NPR posted an interesting story claiming that US ride manufacturers are now having a problem selling new rides to the growing Chinese amusement park market due to the ongoing trade taffif wars taking place between the two counties. This is making the cost of buying a US made ride in China increase up to 25% higher than it used to be.

(6/8/19) NERF themed FEC's (Family Entertainment Centers) are coming to the US market, with the first expected by late 2020. A product of a partnership between Kingsmen Creatives and Hasbro, they hope to open several of these indoor attractions across the US following the opening of the first one in Singapore later in 2019. The attractions promise to feature several different activity zones to encourage active play and teamwork, all while having NERF style fun.
Now who wants to volunteer to be the one to clean up all those darts off the floor at the end of the day?

(5/29/19) Are theme parks now looking to move away from 3D projections in favor of more crisp 2D imagery? I dig a little deeper into the matter, as well as what may be the cause for guests not wanting 3D anymore in my latest article over at BlooLoop this week.

(5/13/19) Mattel, the well known toy company, has announced their intention to create indoor Mattel branded attractions to bring their various brands to life "via physical and digital play". The first location is slated to open in Toronto, Canada in Spring 2020 with future expansion sites still to be determined.
According to this news release there will be a "magical Barbie mini-world", various experiential actvities (such as designing and racing your own Hot Wheels car), various design and build activities and more. The centers also plan to host various special themed events on site, such as family game nights, as well as offer special food and beverage opportunities.

(4/19/19) As part of a special interview with Miral's CEO, Mohamed Abdalla Al Zaabi, BlooLoop learns more about the company's plans to "expand" their portfolio of attractions, including dropping a 2022 date to open SeaWorld Abu Dhabi and giving insight into Abu Dhabi's attractions industry.

(4/9/19) According to a report at the BBC, a piece of an "Air Race" ride at Brighton Palace Pier came loose and struck a guest passing by. They have been taken in for medical treatment with a leg injury.

(3/27/19) Is the average theme park water ride becoming an endangered species? Join me for a quick discussion on the topic in my latest article for BlooLoop this week as I discuss the decline of the modern water ride in today's theme parks and what could be the possible cause.

(8/21/18) Are Ultra Themed Resorts, like Disney's planned Star Wars resort, the next big thing in the themed entertainment industry? And just what IPs are ripe for the picking for future resorts? Make the jump and read along with my thoughts on the matter in a new guest article posted to BlooLoop this week.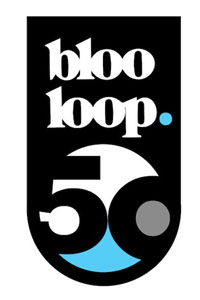 (7/11/18) There is a new era of theme park design on the way... more immersive, more themed, and more about the journey than the destination. It's a little something I call "The Rise of the Experience Parks", and you can give it a read over at BlooLoop starting today.

(7/4/18) It has been a long time coming since the nominations were closed late last year, but Blooloop has finally announced the "Blooloop 50" list for 2018... a Top 50 list of Theme Park Influencers out there today. While the names are not ranked 1 to 50 there is a group they call the "The Power 10" which are your heavy hitters in the business today, followed by the rest which is quite literally a who's-who of the top movers, shakers, and creative legends out in the trenches today. With each of the 50 you can click on them to go to a profile page to learn a bit more about their career in details.
And then there was me... as I couldn't have been more surprised to see my own smiling face staring back at me from the middle of the list. I was flabbergasted to say the least, but also I'm so very honored to be included in such good company with so many industry giants I respect and have followed over the years. Some I've had the pleasure to meet, some I've been fortunate enough to have known for years, and others I still dream of meeting one day. Titans and Legends all, I salute you.
Internet Fun - (3/31/20) Coaster fans… looking for something to pass the time? The crew at Coaster101 has come up with two coaster themed crossword puzzles to keep you entertained, just print them out here and here.

(1/24/20) Fight off the winter chill with Screamscape by taking a quick look at the top new waterpark attractions and parks coming to North America in 2020. Follow the link to read our Top 8.

(1/16/20) For you Disneyana fans out there, I'm told there is a new online auction taking place that has a number of rare items that may be of interest. Click here to have a look.

(1/10/20) According to this report Holovis has joined up with Sangwha (South Korea) to create a new Gyro VR experience attraction. Riders wearing Holovis VR gear climb into a 2-DOF Gyro VR pod, able to spin 360º to create realistic movement sensations while in the real-time rendered VR world. It looks like a fun little attraction that reminds me a lot of the old Cyberspace Mountain pods that Disney had built for DisneyQuest, but upgraded to next-gen hardware and VR gear instead of a video screen.

(12/2/19) At the moment, it seems that not only is VR a thing you can start to find just about everywhere, but it doesn't appear to be slowing down either, as new attraction concepts for both the home and retail landscape are constantly growing and evolving, along with the growth of gaming culture. But what about the attractions of the past that are now long gone?
DisneyQuest? What about Virtual World, both of which rose in the 90's.
Were they victims of just being too ahead of their time for the general public to handle?
Click on the link to read more in my latest article over at BlooLoop.
(For a little fun, check out the introduction / briefing video for VW's Red Planet game, featuring a whole bunch of celebrity appearances including: Joan Severance, Judge Reignhold, Cheech Marin, Weird Al and more.




(11/18/19) For all your theme park game fanatics… get ready because Planet Coaster is coming to the Xbox One console and the Playstation 4 in Summer 2020. Check out the preview trailer below.


(11/12/19) While The VOID has been making a name for themselves lately for bringing various themed world's to life for Disney (Marvel/Star Wars) and Sony (Ghostbusters/Jumanji) another player has entered the field with a huge new IP under their belt… Star Trek. Sandbox will launch a new VR experience called "Star Trek: Discovery Away Mission" on November 13th at various locations around the world. You'll join the crew of the U.S.S. Discovery, step onto the transporter pad and be sent off on a wild Away Mission adventure to investigate an unknown distress signal coming from an alien world.
Sandbox VR locations are currently open in Los Angeles, San Francisco, Vancouver, Hong Kong, Singapore, Jakarta and Macau. New sites are also coming soon to New York, San Diego, Chicago, Austin and Dallas. Follow the link to reserve your experience, and check out the preview trailer below.



(11/7/19) Coaster101 is back with a new 2020 Coaster101.com Calendar which is being done to support Give Kids The World, where 100% of the net proceeds will go directly to GKTW. You can buy your own calendar for $15 here which features Copperhead Strike, Superman, Krypton Coaster, Hydra, Wildcat, X Flight, HangTime, Patriot, Comet, Steel Curtain, GaleForce, Yukon Striker, Kentucky Flyer and Hoosier Hurricane. An awesome calendar and a worthy cause, you can't lose out here, so maybe buy one for yourself and another as a gift for a friend.


(10/31/19) Theme parks fans… get ready because your worst nightmare (or dream?) will soon be coming to the silver screen when Nicolas Cage takes on an amusement park full of crazy evil animatronics come to life in the new film, "Wally's Wonderland". Cage plays an innocent park janitor who gets trapped in the twisted park overnight, and quickly learns that Wally's Wonderland has a very dark secret as he has to fight his way from one monster through to the next in order to survive until the morning.

(10/30/19) It's not enough to just open a new mall anymore, because you've got to have attractions to help lure people to come by in today's world where all shopping can be done with the push of a few buttons at home. But the evolution of where you can place attractions doesn't stop with retail… now we see plans to put rides on cruise ships, water slides on private beach resorts, video game competitions into stadiums, roller coasters at race tracks and much more. Give this latest trend to turn just about everything into an attraction a read.

(10/19/19) Coaster Enthusiasts… there is a new tour company who is going to cater to your special needs. They are called Airtime Tours and starting in 2020 the company will launch five all-inclusive tours over the Summer of 2020 so you can indulge in your coaster credit obsession. Yep, I said all inclusive, so by paying one price this will include your admission to all the parks, transportation between them, accommodations at night, meals, drinks and more. This means the price for each of the 9-day tours is high, but it does cover all your basic needs with an up-front cost making it easy to budget for.
A quick visit to their official website will list the details and price for each of the first five tours taking place between June and August, 2020, with the price of each listed as $3500. There is the Southern Roll tour that will start in the heart of Texas and run north hitting about everything between Kansas City and back again. The East Coast Inversion tour will kick off in North Carolina with a little Fury 325 fun, head over to Dollywood, on up to the great parks in Kentucky and Ohio, then make the return leg along the east coast with fun park stops along the way. Other tours will venture to the parks between Chicago and Atlanta, or a loop around the Mid-West parks, and one more to loop around all the big North-East parks from Boston down to Williamsburg and back again. Start saving and planning now, and check out the official site for all the stops and pay a down-payment to hold your seat.

(10/17/19) 2019 has been a rough year in terms of attraction closures. This week I take the BlooLoop readers for a look back at what I think are the top 10 rides and attractions the industry lost so far this year. It's always hardest to say "Goodbye".

(8/23/19) Time Magazine posted an interesting list this month of the "World's Greatest Places 2019", choosing 100 various destinations to visit and stay at. While many of the locations are known for their natural scenery and beauty, I'd like to congratulate a few of the theme parks and attractions that made the list:
Disneyland made the list for their new Star Wars: Galaxy's Edge expansion
The new SoundWaves waterpark expansion at the Gaylord Palms Nashville, TN
And Canada's Wonderland made the list just for the entire park experience itself.
Congratulations to all! You can check out the full list here!

(7/30/19) Who's ready for the next crazy waterslide creation? What would you say to a pair of racing waterslides that are mechanically launched, side by side, by a launch catapult on a central track? Only from the minds of Wiegand.waterrides GmbH, check out the video preview below to see this wacky new idea.


(7/9/19) This week I look into the concept of theme parks and walking the fine line between Preservation and Progress. Should old attractions be saved, or destroyed to make way for future attraction concepts?

Alterface - (1/18/20) Alterface has announced some staffing changes this week. Alterface founder, Benoit Cornet, will be taking on the roll of President to focus on developing new business and market opportunities. The current COO, Stéphane Battaille, will assume the role of CEO and take over the daily management of their headquarters. Other changes include a recently appointed CIO Gillian Basso, Laurence Beckers continuing as Creative Director, Olivier Noel as CFO and new appointments of Etienne Sainton as Product Manager and François Danhaive as Program Manager.
Congratulations to all and looking forwarding to seeing all the latest innovations from Alterface over the upcoming year.
APEX PARKS GROUP - (2/19/20) The news that Apex Parks Group is closing four of their properties rocked the industry on Tuesday evening, as the move was very unexpected. Apex is opting to close down their only two amusement parks (Indiana Beach and Fantasy Island) as well as closing their only two attractions in Texas, a Boomers mini-golf style FEC in Houston and a SpeedZone mini race course themed FEC in Dallas.
The rest of Apex's properties include nine more Boomers locations (most in California) and one more SpeedZone, also in California, as well as two waterparks: Big Kahuna's in Florida and Sahara Sam's in New Jersey. The Apex website has already removed any mention of the closed parks and attractions.
CARNIVAL CRUISE LINE - (1/31/20) While we mentioned that the new Carnival Mardi Gras was set in the water at the port in Finland, the BOLT coaster was still not installed. That is because it is finishing up testing on dry ground and you can catch a peek at it in action in the video below!




(1/29/20) The new Carnival Mardi Gras, soon to be home to the world's first coaster at sea, was "floated out" of the Meyer Turku shipyard in Finland this month. Based on the pictures, it does not look like the BOLT coaster has been installed yet.

(12/31/19) Carnival Cruise Line issued a quick update on the status of the new Mardi Gras vessel. Following a status update from the Meyer Turku shipyard in Finland where the ship is under construction, the launch and delivery of the Mardi Gras will be delayed, with the first revenue sailing of the ship to take place from Port Canaveral on Nov. 14th, 2020.
Previously some advanced bookings were sold for a launch on August 31st, but those have been cancelled along with European, transatlantic and New York based itineraries, along with four initial Port Canaveral itineraries due to the delay from the shipyard.
"We have been working closely with Meyer Turku executives to keep the Mardi Gras delivery on schedule, and while we deeply regret disappointing our guests, this change in the delivery date is required to make sure all of the ship's systems, features and technology will be fully operational, so that we can give our guests the vacation they expect. Our commitment is to deliver a great and innovative ship, and Mardi Gras will definitely be that when it arrives in North America," said Ben Clement, Carnival Cruise Line's senior vice president of newbuild.

(11/20/19) Carnival Cruise Lines has released a new video showing off a new look at the upcoming Mardi Gras ship hitting the ocean in Aug. 2020, home to the world's first coaster at sea, Bolt, as well as giving us a look at other fun attractions that will be joining it along the top decks. This includes waterslides, mini golf, a ropes course and much more.


(2/1/19) The latest rendering released of the new Carnival Mardi Gras vessel launching in 2020 with the Bolt coaster now also shows off that the coaster will soar over a large waterpark area and mini-golf course. The first cruise itineraries were also released a few hours ago that list four special cruises taking place from locations in Europe and New York from August to mid October before the Mardi Gras arrives in Florida to begin regular service from Port Canaveral where it will offer two different 7-day itineraries, visiting either the Eastern or Western Caribbean.

(12/15/18) It may be time for Screamscape to hit the high seas in the near future, as Carnival Cruise Line just announced they are building what may be one of most exclusive coaster credits an enthusiast can claim to have with something called "Bolt". Coming to the the Carnival "Mardi Gras" in 2020 will be the first ever roller coaster at sea! Where a normal purely gravity powered coaster would have difficulty dealing with the sway of the ship, Carnival have solved with problem through the use of the awesome looking "Spike" powered coaster system from Maurer Rides.
Riders will climb onto one of Bolt's powered two-passenger motorcyle-like cars and gun the thottle up to 40mph though an 800 feet track full of twists, turns and drops, 187 feet in the air above sea-level. Bolt will even take riders for a spin around the Carnival vessel's iconic shaped funnel atop the ship.
The Carnival Mardi Gras will be based in Port Canaveral, FL (the closest port to Orlando) and make use of a new state-of-the-art terminal building when it launches in 2020. The new Mardi Gras is also said to be the line's first "XL-class" ship, and more details about other features that will be part of the Mardi Gras experience will be announced throughout the next year. A second XL-class ship will begin construction in 2020 and launch in 2022, though it has not been confirmed if it too will feature a "BOLT' style coaster.
CAVU Designwerks - (11/23/19) CAVU pulled back the curtains at IAAPA on what they are calling the industry's first intelligent trackless dark ride vehicle. Using technology similar to what is used in self-driving units at warehouse facilities, CAVU's new SDV (Self Driving Vehicle) is able to adapt to changes in the environment. Inspired by the warehouse machines designed to run 24-hours a day, every-day, with 99% uptime, the idea was to adapt that technology into a themed attraction vehicle, able to handle integration with other equipment and set pieces as well as avoidace of other ride vehicles. They are offering two models, a "standard" model able to handle 8-riders with the ability to move forward, back and rotate, while the "plus" model holds 6-riders but adds in a 3-DOF motion base and on-board special effects.





(10/30/19) CAVU Designwerks has announced that they will unveil details about a next generation trackless dark ride vehicle at IAAPA Expo 2019 in Orlando this November. Follow this link for a few more details about what they are up to while we wait for IAAPA to get here.
Cedar Fair - (3/7/20) Cedar Fair's CEO and President much feel very good about where he plans on leading the company right now. According to this article on insider trades, Richard Zimmerman and seven other Cedar Fair execs increased their holding in the company on Friday, with Zimmerman investing $186,000 into the company stock, increasing his personal share to 2.64%, currently worth $7.32 million.
As previously reported, Cedar Fair's year-end 2019 report was well received and it looks like the top execs opted to strike while the price was good following a nearly across the board price drop in theme park company stock prices seen on Thursday amid speculative fears of how the industry may be impacted by the COVID-19 virus outbreak. A month ago FUN stock was trading around $54 a share, but dropped to the $37-range by the end of March 6th which is the lowest it has been in over 5 years.

(2/20/20) Good news from the Cedar Fair year end report for 2019 came out this week. Cedar Fair reported an 8% attendance increase and 1% rise in PerCap spending. The 8% increase however includes the addition of the two new Schlitterbahn parks to the chain's lineup, so taking the results of those two waterparks away, the chain still saw an increase of 5% attendance over the same existing parks from last year. You can read more details from the report here.

(1/31/20) Cedar Fair has set the date of Feb. 19, 2020 for when they will announce their Q4 and Full Year Results for 2019. You can listen live to the webcast call on Cedar Fair's investor site at 10am by clicking here and going through the following tabs for Investor Information / Events and Presentations / Upcoming Events or if you want to listen late, look under Past Events where it will become available shortly after the live call ends.

(12/20/19) Cedar Fair has announced a change-up on the Board of Directors for 2020. Starting on Jan. 1st, 2020 Dan Hanrahan will take over at the new Chairman of the Board. Matt Ouimet who has currently been serving as the Exective Chairman since Jan. 2018 will go on to serve as a Director on the board under Hanrahan along with Debra-Smithart-Oglesby who is currently the lead independent director. Dan Hanrahan has been serving on the Cedar Fair Board of Directors since June 2012.

(11/7/19) Cedar Fair reported record performance for the chain in the first 10 months of the year during their Q3 2019 results presentation. Net revenue in Q3 2019 rose 8% to $715 million compared to the previous year, with year to date revenues reported to be up $9 over last year. With several parks still open through to the end of the year for various Winterfest celebrations, Cedar Fair CEO, Richard A. Zimmerman, stated that they are well on their way to making 2019 the best year in Cedar Fair history. Cedar Fair also announced a 1.1% dividend increase to $0.935.
The chain has benefited from better weather days in 2019, growing per-cap spending and record attendance figures for many properties during the summer months. They will also expand their limited-time special event programs in 2020, with the Grand Carnivale event growing to include two more parks next year and Monster Jam Thunder Alley will return with visits to three entirely new parks.

(11/1/19)‌ ‌The‌ ‌official‌ ‌120-day‌ ‌purchase‌ ‌window‌ ‌for‌ ‌Cedar‌ ‌Fair‌ ‌to‌ ‌buy‌ ‌the‌ ‌former‌ ‌Schlitterbahn:‌ ‌Kansas‌ ‌City‌ ‌waterpark‌ ‌has‌ ‌come‌ ‌to‌ ‌an‌ ‌end,‌ ‌and‌ ‌Cedar‌ ‌Fair‌ ‌was‌ ‌perfectly‌ ‌fine‌ ‌to‌ ‌just‌ ‌leave‌ ‌that‌ ‌park‌ ‌behind‌ ‌and‌ ‌just‌ ‌keep‌ ‌the‌ ‌two‌ ‌Schlitterbahn‌ ‌parks‌ ‌in‌ ‌Texas‌ ‌(and‌ ‌the‌ ‌brand‌ ‌name)‌ ‌that‌ ‌they‌ ‌had‌ ‌already‌ ‌purchased‌ ‌earlier‌ ‌this‌ ‌year.‌ ‌ ‌
‌When‌ ‌one‌ ‌door‌ ‌closes,‌ ‌another‌ ‌usually‌ ‌opens‌ ‌and‌ ‌Cedar‌ ‌Fair‌ ‌passing‌ ‌on‌ ‌the‌ ‌Kansas‌ ‌City‌ ‌property‌ ‌has‌ ‌now‌ ‌opened‌ ‌the‌ ‌way‌ ‌for‌ ‌other‌ ‌park‌ ‌chains‌ ‌to‌ ‌make‌ ‌an‌ ‌offer‌ ‌to‌ ‌purchase‌ ‌the‌ ‌park.‌ ‌I'd‌ ‌expect‌ ‌Six‌ ‌Flags‌ ‌will‌ ‌be‌ ‌the‌ ‌next‌ ‌to‌ ‌look‌ ‌over‌ ‌the‌ ‌property‌ ‌and‌ ‌possibly‌ ‌make‌ ‌a‌ ‌bid‌ ‌on‌ ‌it.‌ ‌Other‌ ‌interested‌ ‌groups‌ ‌will‌ ‌likely‌ ‌include‌ ‌Apex‌ ‌Parks,‌ ‌Palace‌ ‌Entertainment‌ ‌or‌ ‌perhaps‌ ‌even‌ ‌Herschend‌ ‌Family‌ ‌Entertainment.‌ ‌And‌ ‌yes,‌ ‌I've‌ ‌left‌ ‌Premier ‌Parks‌ ‌off‌ ‌the‌ ‌list‌ ‌as‌ ‌their‌ ‌financial‌ ‌troubles‌ ‌with‌ ‌Clementon‌ ‌Park‌ ‌has‌ ‌likely‌ ‌left‌ ‌them‌ ‌without‌ ‌the‌ ‌funds‌ ‌to‌ ‌purchase‌ ‌another‌ ‌property.‌ ‌The‌ ‌site‌ ‌could‌ ‌also‌ ‌be‌ ‌an‌ ‌interesting‌ ‌one‌ ‌to‌ ‌someone‌ ‌looking‌ ‌to‌ ‌build‌ ‌a‌ ‌new‌ ‌waterpark‌ ‌resort,‌ ‌though‌ ‌with‌ ‌an‌ ‌existing‌ ‌Great‌ ‌Wolf‌ ‌Lodge‌ ‌property‌ ‌just‌ ‌across‌ ‌the‌ ‌highway,‌ ‌I'm‌ ‌not‌ ‌sure‌ ‌if‌ ‌they‌ ‌would‌ ‌want‌ ‌that‌ ‌level‌ ‌of‌ ‌competition.‌ ‌ ‌
Cirque Du Soleil - (3/26/20) Things are not looking good for Cirque du Soleil right now. According to Reuters the company is exploring various debt restructuring options, including bankruptcy, after they were forced to cancel all shows globally due to the Coronavirus pandemic. According to this article the company is in a bit of a cash crunch at the moment while owing about $900 million in debt.

(3/15/20) If you were planning to visit a Cirque du Soleil show in Las Vegas or anywhere else in the world during this period of attraction closures, your options will now be limited. Cirque du Soleil, who also owns the Blue Man Group shows, has announced that they are suspending operations for their shows starting today until at least the end of the month. This shuts down all shows globally, including the numerous shows in Las Vegas: "O" at the Bellagio, "KA" at MGM Grand, "The Beatles LOVE" at the Mirage, "Mystere" at T.I., "Zumanity" at New York-New York, and "Michael Jackson ONE" at Mandalay Bay. As previously noted, "R.U.N." at Luxor ended their run already on March 8th.
Disney - (3/19/20) The growing number of things and places shut down following Disney's own stunning announcement has been staggering to say the least, and certainly unprecedented in my lifetime. As we begin to adjust to a world where not a single Disney theme park is open anywhere ont he planet, a few quiet rumors are beginning to leak out, claiming that you may have to wait longer than April 1st before you can visit either Disneyland or Walt Disney World again.
According to one source, Disney is rumored to have an announcement in the works that will extend the closure from the end of March to more of a 30-day window that would push back the soonest possible reopening date to sometime between April 18 - April 25. Even that window is very tentative, and subject to a thorough review of the conditions of the world at that time to determine if it is safe for either resort to resume even limited operations.

(2/26/20) Disney announced that effective immediately Bob Chapek will be assuming the role of CEO of the company from Bob Iger. Iger will continue to stay with the company for the remainder of his contract through to the end of December 2021 serving as the Exec. Chairman of the Board. A replacement for Chapek who will take over the role of Chairman of the Disney Parks, Experiences and Products has not yet been announced. According to Iger, his focus for the remainder of his term will be on Disney's "creative strategy", which is probably for the best as the word I've been getting from those involved with the more creative aspects of the industry is that to date Chapek just did not seem to have much in the way of creative vision. Let us hope that Iger can mentor him over the next 22 months, and Iger himself almost said as much as he commented that "he would be able to help transition Chapek into the role". According to CNBC, Disney's stock price fell 2.5% after hours following the announcement.

(11/22/19) There has been a bit of a change-up over at Walt Disney Imagineering this week as a number of people have shifted positions and some of the Creative Execs for each of the theme parks have now changed.
Chris Beatty is now the WDI Park Creative Exec for the Magic Kingdom and Disney's Hollywood Studios.
Joe Rohde will remain in place as Creative Exec for Disney'a Animal Kingdom.
Zach Riddley and Tom Fitzgerald will co-hold that spot for EPCOT.
Daniel Jue is the Creative Exec for the Tokyo Disney parks.
Luc Mayrand will take that spot at Hong Kong Disneyland.
Nancy Seruto has the Creative Exec spot at Shanghai Disneyland.
Tom, Fitzgerald will oversee both Disneyland Paris and Walt Disney Studios Paris.
Lastly, Scott Trowbridge will become the Creative Exec for both Disneyland and California Adventure, while also staying in place as the master WDI planner for all things related to Star Wars at all the parks.

(9/29/19) Disney is shaking up the assignments of their theme park Presidents around the globe. Starting in November Josh D'Amaro will become the new President of the Walt Disney World Resort, moving in from his previous post as President of the Disneyland Resort since early 2018.
At the same time Rebecca Campbell will take over the President spot at the Disneyland Resort, moving in from her previous position as the President of 'Europe, Middle East and Africa" for Disney's Direct-to-Consumer International department.
George A. Kalogridis will be moving on from Walt Disney World to take on a new role as "President, Disney Segment Development and Enrichment".
Michael Colglazier who oversaw the Disney parks in Shanghai, Hong Kong and Tokyo will now become President of Disney Parks International, adding Disneyland Paris to the parks under his watch.
Just prior to these changes it was also announced that Catherine Powell had left her positoion as "President of Disney Parks West", where she oversaw aspects of the parks in California, Florida and Paris. That position has now been eliminated in the wake of these new changes.

(9/11/19) Over the years it has not been uncommon to see Disney file various theme park technology patents. Often times these patents don't seem to reflect anything that is getting built, but a few do come to life, usually in spectacular fashion. One such new patents does look like something we could see Disney put to use in their theme parks, which has been dubbed the "capturepult". The idea is to add technology into a themed boat ride attraction that can not only stop a moving boat in the water, but also propel it forward at the proper speed once it is ready to release the boat. The idea being that normally when a stopped boat is released, it takes a significant bit of time for the flowing water to slowly accelerate the boat and get it up to the proper traveling speed intended. With the Capturepult, the boat can then be released and send off at the intended speed right away, preventing back-ups due to slow moving boats.

(5/15/19) I had a feeling this would happen, but according to the latest reports from the Hollywood trades, Disney has stuck a deal worth at least $5.8 billion with Comcast that will allow for Disney to buy Comcast's 30% ownership of HULU in 5 years. This will put full control and ownership of HULU firmly under the Disney corporate umbrella, adding this already strong streaming media player in as a firm tentpole in Disney's own push to enter the streaming marketplace.
This also makes sense as the Disney+ streaming service that will launch near the end of the year will firmly focus on family friendly content, HULU already is home to more adult fare (movies and self-owned content) in addition to the large collection of TV show content. I would imagine Disney would leverage the power of HULU's large audience to launch their new Disney+ service as a possible add-on to HULU, or bundle them together with some kind of discount rate.
Some other details: While the purchase part of the deal won't happen until 2024, Disney will assume full control of HULU effective immediately.
Comcast / NBCUniversal have also agreed to continue to license their content to HULU through late 2024, though starting next year some NBCUniversal content will be given non-HULU exclusive status and allow NBCUniversal content to be licensed out to other streaming services as well. (To who? Well it seems NBCU is planning to launch their own free (but ad funded) streaming service sometime in 2020.)
In 2022 NBCUniversal will have the rights to cancel most of their content agreements with HULU if they choose to do so.
Dynamic Attractions - (10/19/19) According to a report from Empire Industries the company had previously decided to leave 'the low margin, commodity-style steel fabrication industry" and instead focus on their higher profit and profile sub-companys under the Dynamic brand name: Dynamic Attractions, Dynamic Structures and Dynamic Co-Ventures. According to a corporate presentation the company's future lies in the design and building of rides as well as co-ownership of major tourist attractions. As such Empire has asked their Shareholders to approve a name change for the company to "Dynamic Entertainment" going forward.




(11/20/18) A great video showing off the power of Dynamic Attraction's new Dual Power Coaster concept ride system can be found below… and it's simply amazing. At the end of the video they confirm that the first one will open in 2019, and at IAAPA it was mentioned that this first one would be in Malaysia. I can only assume this is going into the 20th Century Fox World theme park slated to open in 2019, and based on the look of the construction pics posted thus far at ThemeparX, you can see a similar ride system being built with a desert mountain façade, rumored to be a Sons of Anarchy themed attraction. If true… then the vehicles could very well be motorcycle themed as well I suppose.


(11/14/18) Dynamic Attractions announced a new ride concept at IAAPA called the Dual Power Coaster which was also selected as the winner of the 2018 Brass Ring Award for Best New Product Concept. The idea features a hidden coaster track on a motion platform, so the only thing you see from the surface is a road surface and a small slot down the middle, similar to Disney's Test Track concept. In addition to the motion base the coaster cars feature wheels attached to a separate power drive which makes "capable of doing spin-outs, drifting, air time and other racing moves."
Screamscape will be heading to IAAPA later this week to check this out first hand and gather more info. Sure sounds like a system that would be ideal to use if you wanted to make… say… a fun dueling coaster ride themed to MarioKart or Fast & Furious. Don't you think?



FORREC - (11/13/19) FORREC is expanding their offerings with new media production capabilities. As part of this they have hired David Kennth to serve as Executive Producer at FORREC's new Media Studio. Kenneth has a long history with live-action productions as well as post-production, visual effects, GC animation and themed entertainment.
Great Coasters International - (11/22/19) GCI made a surprise announcement this week at IAAPA… one that should worry RMC a little bit. GCI introduced their own Hybrid track system on Wednesday night at a special event held at Fun Spot America. You can see pictures of their new track system posted to Twitter below.

Great Wolf Lodge - (10/8/19) Blackstone was confirmed to be buying a 65% controlling interest in Great Wolf Lodge from Centerbridge Partners. The two companies will now form a new joint venture to own the indoor waterpark resort company. According to Murray Hennessy, Great Wolf Lodge's CEO, "We are pleased to welcome Blackstone as a new member of the Great Wolf pack and excited to begin the next chapter for our rapidly expanding company." Under the new partnership, the company says they are looking forward to expanding at a more rapid pace.

(9/20/19) Blackstone Group is reported to have made a $2.9 billion offer to buy Great Wolf Resorts, the company behind the Great Wolf Lodge indoor waterpark resorts scattered across America. Currently Great Wolf is owned by Centerbridge Partners, who bought the resort company away from Apollo back in 2015.
The move is interesting for Blackstone, as they are also involved as a partner in the $7.6 billion buyout of the Merlin Entertainment parks and attractions, which includes numerous parks in Europe and the UK as well as the Legoland theme park chain. In that particular deal Blackstone had partnered with Kirkbi, an investment company founded by Lego's "founding family".
While the buyout of Great Wolf Lodge, if finalized, would not make the waterpark resort chain part of the rest of the Merlin properties, it would obviously open the door to some friendly cross marketing opportunities.

(7/6/19) I did not know this was a thing offered at any Great Wolf Lodge Resort, but apparently the Lodge in Gurneee, IL (not far from Six Flags Great America) is starting a trial-program in which they will begin selling "Day Passes" to use the waterpark for the next 45-days. Previously the waterparks at the Great Wolf Lodge resorts were exclusive to the guests staying at the Lodge, thus keeping the crowd levels down as well as off-setting the high room-rates that are normally charged for this perk. Apparently this policy has changed in recent years, as it was not being offered during my last visits, but now seems to be offered at most of the other Lodges.
According to Great Wolf Lodge, the number of tickets offered on any given day are based on the number of vacant rooms they have each night, to make sure that the waterparks don't become overcrowded. I'm not sure why, but for some reason the Day Pass program here had to be approved by the local Gurnee village board, and at the end of the trial, if they want to turn it into a year-round program they will once again have to get village approval.
If you are interested in visiting this or any of the other Great Wolf Lodges with a Day Pass they've got a website where you can buy them in advance, but they aren't cheap, as they prices also seem to fluctuate based on how busy they are and if you are trying to visit in peak season or off season. They say prices can start as low as $50 per person, but looking up the price for my local Lodge in Charlotte, if I were to visit tomorrow (Sunday, July 7th) the Pass Passes would cost $90 a person, but would typically drop down to $65 a person if visiting on a weekday later in the month. Obviously the more Day Passes you need to buy for your group, the better the price option on just getting a room for the night begins to look.
HOLOGATE - (11/26/19) HOLOGATE, a leader in the world of LBE VR systems, came back to IAAPA with something new this year called HOLOGATE BLITZ. The Blitz system incorporates between 2 to 8 motion platforms that the players will sit in, equiped with a control wheel able to be used for multiplayer flying, driving and underwater based VR adventure games. With a nearly silent drive system the motion platform is 6DOF with 30º of tilt in every direction and able to move a meter in height.
You can see some excellent photos of the HOLOGATE BLITZ motion platform over at BlooLoop this week, where they also describe the first game, Hyper GP, where you pilot futuristic hovercraft in a multiplayer race around floating islands, desert wastelands and ice caves.
I've had the pleasure of playing the original HOLOGATE myself at a local FEC here in the Charlotte, NC area (Frankie's) and this is the real deal. It was a great platform able to handle many different game concepts efficiently in a way that was so fun to play with my kids and have a great time. While being a VR system, you are still able to play socially with the other players and shout out when surprised or you need help… much to the enjoyment of the audience watching the groups of four play each game, flailing about at invisible enemies.
HUSS - (12/15/19) Huss Park Attractions has announced the opening of a new Sky Tower attraction at Changsha OCT Window of the World park in China. The new 120 meter tall observation tower attraction provides panoramic views of the surrounding area, holding up to 70 passengers at a time and can accommodate guests in wheelchairs, with an hourly capacity of 1400pph.

IRM Rides - (12/1/19) The owner of IRM (International Rides Management), Anthony Rossi, is now selling the company to the current VP of Sales, Samuel Shurgott. With 30 years of experience in the amusement industry, IRM will be focusing primarily on the US market while maintaining connections internationally through IRM partner, Premier Rides. While a new website is being prepared for launch, IRM's list of current partners include Premier Rides, Sally Dark Rides, Philadelphia Toboggan Coasters, Swannee River Railroad Co, Great Events of Colorado and has now added Pan Amusements, ITAL Resina Rides and Fibrart to the IRM family group.
Legacy Entertainment - (11/21/18) Legacy Entertainment confirmed that the Shanghai Haichang Ocean Park project they worked on officially opened on Nov. 16th. Two other park projects they have been working on will open in 2019 in Indonesia: Trans Studio Bali and Trans Studio Action Zone (near Jakarta). Our friends at BlooLoop have posted some concept art and more details about the differences between the projects, including the Bali one which is being promoted as "the world's first social media theme park".
Maurer Rides - (10/17/19) A reader pointed out an interesting fact to us the other day that could likely mean that two more of Maurer's Spike coasters may soon traveling around the world's oceans in the near future. While Dream Cruises just announced that their first coaster would be going onto the Global Dream which should enter service in 2021, a quick search of the company's fleet of vessels also shows that an unnamed sister ship to the Global Dream just began construction last month and is expected to open to guests about a year after the Global Dream.
By the same token, a search of Carnival Cruise Lines also shows that the new Mardi Gras vessel launching in 2020 will also have a sister ship launching in 2022 that has yet to be named. It is very possible that both of these twin-ships may also feature the powered coaster rides, much like how both of Disney Cruise Line's second generation ships (Disney Dream and Disney Fantasy) both launched with the AquaDuck water coaster slides.

(10/14/19) While Carnival Cruise Lines will be the first Cruise Line to have a coaster at sea when they open Bolt on the new Mardi Gras vessel in 2020, a second similar coaster was just announced for "Dream Cruises". According to the release the company's new "Global Dream" vessel is now under construction in Germany and will launch in early 2021 with "Space Cruiser", the world's longest roller coaster at sea. Just like Carnival's ride, the new Space Cruiser coaster will also be a powered "Spike" coaster from Maurer Rides, but with a 300 meter long track and able to reach speeds of 37mph.
The coaster will be part of an amusement zone on top of the ship that will also feature inflatable attractions, a trampoline park, a ropes course, a surf board simulator, mini karts and even a small flat ride or two.

Merlin Entertainment - (6/30/19) I was a bit shocked by this, but Merlin Entertainment has agreed to a £6 billion ($7.6 billion) acquisition deal coming from Berkeley Bidco Limited. This is actually a new partnership company between the LEGO Kirk Kristiansen family group known as Kirkbi, along with Blackstone Group and CPPIB. Kirkbi will own 50% of Merlin, while the remaining 50% will be owned by a partnership between Blackstone's private equity firm and CPPIB who is a Canadian pension fund. While Blackstone is a name that many in the amusement industry are familiar with over the years, Kirkbi is a newer "investment vehicle of Lego's founding family". This is interesting, as it puts the fate of the LEGOLAND theme parks back in control by some of those who helped create and build the LEGO brand in the first place.
The deal is expected to be finalized in Q4 0219.
Mondial - (11/28/19) Mondial had a number of new attraction concepts in development that were on display at their IAAPA booth this year. Amusement Today has posted a video showing off two of the models for these new attractions which you can see below.
Escape - a spinning ride with seats that swing and flip.
Surf's Up - a spinning ride with wind surfer looking vehicles where the rides control the swing motion by moving a bar to control the sail, much like a Flying Scooters ride.
Mondial is also offering the Avalanche - a large swinging pendulum looking ride that features two arms of seats connected to the one ride where rides are seated with their legs dangling in the air.

Parque Reunidos & Palace Entertainment - (12/20/19) John Reilly, the former interim CEO for the SeaWorld Entertainment parks has just surfaced again. Palace Entertainment has announced that John Reilly has joined their company as the new Chief Operating Officer, effective Dec. 4, 2019, where he will oversee all the US parks for parent company, Parques Reunidos.

(7/3/19) Parque Reunidos has opted to "terminate the contracts" to build new Lionsgate themed indoor attraction centers in Lisbon, Madrid and New York City. The New York City site was expected to open as early as late 2019, followed by the Madrid location in 2020, but no longer. The loss of the project is estimated to be around 42 million Euro and a reflection of lower than expected results from other indoor attraction projects they opened in Spain over the last few years.

(4/27/19) According to the local news reports Spain's Parque Reunidos theme park chain is accepting bids for a possible buyout. The leading bid right now is from EQT, a Swedish private equity firm joined by Miles Capital and Alba, who are offering $15.6 per share for a 55.79% of the company. The total bid is estimated to be worth $702.7 million right now. Apparently Miles Capital and Alba separately already own the remaining 44% of the company.
Premier Rides - (11/28/18) In case I forgot to mention this, Premier Rides is working with Kuka to open the world's first robotic coaster at the new Wanda park opening in Guangzhou, China in 2019. Based on the artwork, imagine a set of roller coaster seats mounted to the end of a giant industrial robot arm… which is then mounted to roller coaster wheels on a coaster track. While I'm sure it wont be moving too fast or anything as it rounds the course, this should offer some all new sensations unlike anything else we've experienced to date.

Polin Waterparks - (11/21/19) Polin Waterparks announced a new attraction concept at IAAPA this week called Time Rider, a unique new slide concept featuring the world's biggest bowl style slide featuring "more than four pathways, lighting effects, zero gravity and an observation walkway." Consider me very interested, as I think an area that has been lacking in th majority of water park attractions is extra themeing to enhance the experience.
Sure, you can experience a drop-pod style slide just about anywhere, but the overall experience of walking up and inside a giant volcano mountain to the top to experience the three drop-pods at Universal's Volcano Bay just seems to make the experience even more memorable. I recall visiting Wet 'n' Wild Orlando for the first time in 1990 and always got a little more excited to try their Black Hole slide just because of the dark, space-mountain style themed feeling you'd get while climbing the tower, and passing a few LED lights along the way down.
It's all about the feels… right?

Ride Entertainment - (2/5/20) Funtime and Ride Entertainment have announced the launch of a new attraction concept called the Booster Unhinged, a revamp of the classic Booster ride concept. The world's first Booster Unhinged opened at Prater Park in Spring 2019 under the name 'King Size' and now it is available to all comers.
"Booster Unhinged takes the proven extreme concept of the original Booster and revs up the adrenaline to another level. Riders experience three separate motions all at once: the rotation of the main boom, powered rotation of the seating rigs, and the free-flipping gravitational motion of each individual seat."
Riders are placed into unique individual seats that allow for an unobstructed view as they arc their way through the sky, "not knowing which way is up." The prototype at Prater Park (seen in the video below) has seating for 8 riders at a time (4 on each end of the boom), but Funtime is offering larger scale versions with 16 and 32-seat configurations.




(11/12/19) Ride Entertainment has launched a couple of new high-tech upgrades for their Skycoaster attraction line. The first is the JoyTech Skycoaster Video System, a new onboard digital recording system that can deliver personal videos (with self-editing software) right to the rider's phone within minutes of their Skycoaster experience, perfect for sharing with friends and social media. You can see an example of the new JoyTech system in action in the video below.
The second new option is through a partnership with KCL Engineering who will be showing off an all new LED lighting package added to the 250 foot tall Skycoaster at Fun Spot America in Orlando during IAAPA. Now the massive structure can be lit in a variety of ways, such as seasonal colors, to support a local sports team, or for special awareness events.



Royal Caribbean - (10/31/19) Care to learn more about how Royal Caribbean spend $250 million to transform the cruise line's private Banaha island into an all new and very exclusive attraction? BlooLoop has posted a rather lengthy and detailed interview with Royal Caribbean's Chris Perry, VP of Private Destinations about the development of the all new exclusive port for the Royal Caribbean fleet that is taking guests by storm. Even better… it seems there is even more fun on the way to Royal Caribbean's CocoCay in the near future as well as the creation of other surprise destinations in the future.
S&S - Sansei - (11/22/19) A great new video showing off new S&S Axis Coaster animation as well as live-action footage from the test track can be seen below.




(11/21/19) S&S has now posted an update to their website all about the new Axis Coaster concept along with a bunch of new concept art showing off possible layouts and track elements, as well as a unique near-vertical lift hill system for the concept. It is worth mentioning that despite how the prototype was loaded and launched, S&S did say that the standard Axis Coaster was meant to be able to load/unload in the Inverted Coaster style posture (because it is easier) but going up the near-vertical lift hill in the Inverted posture sure would be interesting, especially if the cars are able to freely roll about on the Axis.

(11/11/19) Coaster Studios got the chance to visit S&S in Utah and test out the new Axis Coaster prototype with some really amazing new video footage that shows off the Axis concept in more detail than ever before.


(10/29/19) S&S - Sansei has pulled back the curtain on their latest creation… the Axis Coaster. Check it out in the YouTube video below, and be sure to drop by their booth at IAAPA where they will be sharing all the details! For those who can't wait… it looks like they have created a coaster where the rider seats are attached to an axis that allows them to barrel roll around freely as the coaster soars around the track. From the rider's point of view, this is especially cool as you can't predict exactly what the ride is going to do based on your view of the track ahead, as you may be riding on top of the track, under the track, or even on the side of the track at any given point in the ride. It looks like a hell of a lot of fun for sure and I'm glad we get to see an amazing new coaster innovation come to the market!

SBF/Visa Group - (11/28/19) According to this IAAPA wrap-up report, Rides 4 U reported selling the first Big Air Coaster from SBF/Visa to the Craig's Cruisers FEC in Silver Lake, Michigan. They were not clear if sale was for a new custom layout unit, or if they actually sold the model from the show-floor, or if it would include the new hamster-wheel style spinning car.
Meanwhile the mini Sky Flyer Micro Coaster they had on display was also sold to Deno's Wonder Wheel park in Coney Island, NY.

(11/22/19) A fun video clip of the Big Air Coaster's spinning hamster wheel style seating was shot by Attractions Magazine, which includes some POV footage shot by the riders inside the wheel as well if you keep watching.




(11/20/19) A few days ago I told you all about the Big Air coaster that would be on display at IAAPA at the Rides 4-U Booth. Check out the video clip below to see that wild and crazy new lead car, flipping riders all over the place in action. It looks crazy!


(11/16/19) An interesting new mini coaster will be on display, and fully rideable, at the IAAPA tradeshow this week from the Rides R-U booth called the Big Air Coaster. The ride system is actually from client SBF/Visa and is built to fit into a compact area, while still allowing for other small attractions to fit into the center of the footprint. At first glance the coaster uses the SBF/Visa Spinning Coaster car system that has been set up at previous IAAPA shows as a rideable display. Be sure to look carefully at the first car of the train however, which features an entirely different way to ride this coaster, seated inside a giant circular shaped car, where it looks like the face to face seats are able to freely rotate within the circle as the coaster runs along the track.


Sally Corporation - (11/20/19) A few fun pictures and video clips from IAAPA show off the Sally Corp. booth display which has a few new figures coming to Six Flags' first China park for a Garfield and Friends dark ride experience.





(10/3/19) Congratulation to Sally Corp. and PortAventura as their new dark ride, Sesame Street: Street Mission, was the recipient of two major industry awards during the IAAPA European Expo. The attraction received the Park World Excellence Award for 'Family Ride of the Year" and placed 1st at the European Star Awards in the "Europe's Best New Rides" category.


(9/18/19) Sally Corp and Aardman have announced two new dark ride concepts at IAAPA Expo Europe 2019. One is themed to Aardman's "Shaun the Sheep: Farmageddon" film as aliens arrive on Mossy Bottom Farm. The second concept is called "Adventure Through Time" which is themed to a brand new Aardman IP that will feature a unique storyline involving travel through the worlds of Egyptian Pharraohs, the Pirates of the East China Se in the 1800's as well as the Cretaceous Period.
SeaWorld Parks & Entertainment - (3/29/20) I have a quick update regarding the report yesterday about salaried office workers being repurposed to help animal care staff at the SeaWorld and Busch Gardens parks. According to another source, this may not be true at all, or not as dramatic as it was made to sound in the initial report. For example, while it is possible that some office workers COULD be asked to help out where possible at some parks, this isn't what is happening right now.
In fact, according to this new source each of the company's parks in Florida already have a designated 'ride out crew' list in place for major events (Hurricanes) that typically would cause the park's to close for a few days. These ride out crews are the ones that are slated to be active at the parks during the extended closure, and according to our source, they have no intention of turning personnel from other departments into apprentice keepers at this time. These crews will be working long and hard hours to ensure the quality care for the animals under their charge during these difficult times.

(3/28/20) SeaWorld Parks & Entertainment confirmed late yesterday that they would not be reopening their parks on April 1, 2020. They do not state when they they believe they will reopen the parks, but I'd assume they would try to follow the model of the other theme parks in each market. Right now in Florida, the other parks seem poised to stay closed until April 18 or 19th before they determine if the time is right to reopen in about 3 more weeks. In California, Disney and Universal say the same thing, but Cedar Fair, the parent company behind Knott's Berry Farm said they were not planning to reopen until mid-May. Either way, take that for what you will, though I'm sure it will come down to how the conditions are in each region at that time.
On a sad side note, SeaWorld Parks & Entertainment also sent word to 90% of their employees late yesterday afternoon that they were putting "temporary furloughs" into effect for almost all positions. Unlike in many cases where this is done for a "temporary leave", those unfortunately affected by this will also see their heatlhcare benefits also terminated on March 31, 2020, giving everyone just a couple of days to get their affairs in order and pick up any needed prescriptions or refills to get them through these troubling times.
While some say that this is necessary for the employees to be able to file for unemployment benefits, it is a sad reflection of the company that they are doing this while their direct competitors (Disney and Universal) have been very up-front about the fact that they are still paying their team-members and keeping health benefits active through the closure dates that have been announced so far.
You can see a copy of the letter SeaWorld Parks is sending to their staff in the Tweet below, where it also clearly says that this is not a guarantee of future employment, so no one's position is guaranteed once the parks do reopen, though many will be called back into work.
One more side note for anyone interested. While one might assume that the 10% of the work force staying on the books would likely be made up mostly of upper management and animal care staff, apparently this is not entirely accurate. Screamscape has been informed that the staff staying is mostly made up of those with salaried positions, and even full-time hourly animal care and zookeeper staff are being furloughed. To pick up the slack needed to care for the park's animal populations, it seems many salaried staff members with office jobs may be quickly turned into apprentice animal caretakers for the next few weeks.




(2/14/20) According to this report SeaWorld has agreed to a $65 million settlement over a lawsuit from investors claiming that the theme park chain misled them about the serious impact that the release of the "Blackfish" film had on their business.

(2/9/20) More changes are being made to SeaWorld animal shows going forward. According to a report here a SeaWorld rep mentioned in a letter to the Securities and Exchange Commission that the dolphin trainers will no longer perform a "surf" style ride on the dolphins during the shows, and will also begin the phase out the practice of trainers riding on or being pushed by the dolphin's rostrums (what may be more commonly referred to as their beak or nose).
Apparently this move was brought about by PETA, who has invested in SeaWorld stock and issued a shareholder proposal to abolish "circus-style" acts from the shows. PETA has celebrated the change in policy as a win.
In other news, and perhaps as a sign that the theme park chain has begin to pivot away from animal shows and attractions, the chain has put out a survey online called the 2021 Roller Coaster Survey where they ask a lot of pointed questions to find out what kind of roller coaster style rides you want to see at your favorite park.

(1/18/20) The SeaWorld parks are at it again with potential lay-offs… well… kinda. According to the Orlando Sentinel the company has announced that starting Jan. 27th the operation of all "carnival games" at SeaWorld Orlando, Busch Gardens Tampa, SeaWorld San Antonio and SeaWorld San Diego will begin to be outsourced to a UK-based company called HB Leisure.
According to a company memo, most of the current staff impacted by this move can apply to be hired by HB Leisure or apply to find a new position within SeaWorld Entertainment. Barring either, those who find themselves laid off without a new position will be eligible for a severance package. The transition will begin at the Florida parks on Jan. 27th and then move on to the Texas and California parks a short time later.

(1/10/20) Yet another former SeaWorld park president has resurfaced… kinda. According to a new lawsuit filed by SeaWorld Entertainment, they are targeting former SeaWorld San Antonio park president, Carl Lum, along with his new employeer, Herschend Family Entertainment. They suit claims Lum breached a noncompete clause by leaving SeaWorld for Herschend, along with claims of "tortious interference" which is described as interference or damage to someone else's contractual business relationships with third parties.
Given the mass exodus of execs from SeaWorld Entertainment, including a brand new CEO, that took place over the past year with many citing that there was too much interference and micromanagement from the board of directors as the reason for their departure, this lawsuit may be a bit much for the SeaWorld corporate office to be taking on. Plus it only serves to poison their reputation even further, and give anyone looking into a possible new career opportunity there good reason to think twice if they think the company could file legal against against them if they felt the need to quit.

(12/29/19) OrlandoWeekly has posted a great recap of what's has been going on with the revolving door of leadership at SeaWorld Entertainment over the past couple years. This includes much of what I've been talking about myself here on Screamscape, where it seems clear now that the board of directors, and not the CEOs they hire, are the ones trying to call all the shots and control the company's future. The current board of directors is led by Scott Ross, who also owns SeaWorld's majority investor, Hill Path Capital, and the article even details how it looked as if Ross may have been working with an associate on the board of Parque Reunidos to assemble a future deal between the two. Any such deal is now off the board as Parque Reunidos was brought up entirely and taken private by their new owners, Piolin BidCo. Of course with SeaWorld's former interim CEO, John Reilly just hired as COO by Parque's US branch, Palace Entertainment, it does give Piolin BidCo a very interesting insight into the inner workings of SeaWorld Entertainment, who would certainly benefit greatly from a new owner being able to take the company private once again and out of reach from the online protestors who try to sway investors and stock market prices.

(11/12/19) After making headlines earlier this year for stepping down as the park President of Busch Gardens Williamsburg, it has now been confirmed that Kevin Lembke has decided to return to his old post at the park after all. The timing is interesting however as Kembke was one of many top presidents to jump ship following the appointment of Gus Antorcha as the new corporate CEO. But with Gus having announced he too was leaving the company less than a month ago, the timing of Kembke's return is quite interesting.
And now shortly after this news broke, it seems SeaWorld Entertainment has already found a new replacement for the CEO spot in Sergio Rivera, a former President of the ILG timeshare business, with experience working with both Mariott and Starwood previously.

(9/17/19) While we were shocked to see Carl Lum, the President of SeaWorld San Antonio, announced that he was stepping down earlier this month, I wasn't ready for this latest bombshell, as SeaWorld Entertainment's brand new CEO, Gus Antorcha, has now announced that he too, is stepping down and leaving the company. Gus Antorcha has only been with the company for seven months, and while on the financial side of things the company has been performing well under Gus, but much of that was set up by the actions by the previous interim CEO, John Reilly, who also left the company shortly after Gus took office.
Gus Antorcha has never been one to seek the public eye and was known for turning down interview requests by the media since taking the CEO reins, but he did give his reasons for leaving. In a SEC filing regarding his departure, it is stated that, "his resignation was due to disagreements over the Board's involvement in the decision making at the company."
With the previous departures of Reilly along with three park presidents from the company over the past 7 months, there was some initial speculations that perhaps there could have been disagreements between them and Gus Antorcha, but with Gus' departure along with a finger pointing clearly as the company's Board of Directors, it does seem more clear that the Board may be trying to micro-manage the company themselves rather than let their more experienced executives do the jobs they've been selected to do. You really just don't see that level of talent depart a company in such numbers without there being some kind of inner turmoil going on behind the scenes to frustrate them to the point of quitting.
Effective immediately, Marc Swanson (the company's CFO) has been appointed to take over as the new interim CEO.
In other related news, it was also revealed that despite the fact that SeaWorld Entertainment's corporate financial reports are showing success once again, they went ahead and initiated yet another employee layoff. This latest group of layoffs saw nearly 100 employees who work in a SeaWorld call center in Orlando let go, with staffers reporting that their jobs are now being outsourced to a third party company with call centers in Jamaica and Guatemala.
Just to get on a soapbox for a brief moment, but I don't see how SeaWorld thinks they can compete at a quality level when their top execs are quitting, meanwhile they are continuing to lay-off staff members from every division of the company over the past several years, no matter if the quarterly reports are good or bad. In a market like Orlando, quality employees are definitely in demand, and SeaWorld has to battle giants like Universal Orlando and Walt Disney World to staff their parks. This same job market has also become very aware that "job security" is not something you can count on from this company and are likely to seek preferred employment opportunities at the local competition, and with Universal already starting construction on another major new theme park, you can be sure the struggle to fill any future positions at the SeaWorld parks will be harder than ever once it opens. At some point, the bleeding just has to stop and deeper reflection and changes simply need to be made to turn things around, inside and out.

(7/28/19) This is a new one on me, but the information posted in this article is very interesting, claiming that a possible merger between SeaWorld Entertainment and Parque Reunidos, that could also put the combined theme park giant together as an entirely privately owned entity, free from the wild ride of the public stock markets.
Last I heard about Parque Reunidos is that the company itself was looking over options to be bought out by their own investors. Give it a read and see what you think, because they claim it could all happen before the end of the year.

(7/20/19) Interesting power shifts taking place at the SeaWorld Entertainment board room. The Chairman of the Board, Yoshikazu Maruyama, is stepping down as Chairman, but he will stay on as a SeaWorld Director. Stepping up to replace him as Chairman will be Director Scott Ross who is the Founder and Managing Partner of Hill Path Capital LP, and prior to that was a partner at Apollo Global Management.
In addition to this, the Board of Directors has also added one more member (going from 7 to 8) named Charles Koppelman who's comes as the Chairman and CEO of CAK Entertainment, with previous experience with Martha Stewart Living, EMI Records, and had served on the boards for the Las Vegas Sands and Six Flags, amongst others.
The movement of Maruyama isn't surprising, as his attachment to the board came with the addition of Zhonghong Holdings to the company. With the termination of that deal, I wouldn't be surprised to see Maruyama phased out of the board entirely at the end of his term.
Meanwhile the rise of Scott Ross to Chairman isn't surprising either, as his Hill Path Capital investment company is now currently SEAS largest shareholder, owning a reported 16.62% of the company's shares as of this week. By comparison, the second largest shareholder (Vanguard Group) only holds 7.47%. He is also no stranger to the amusement sector, as he worked for Apollo prior to starting Hill Path, which has had their hands in a number of entertainment / leisure company deals over the years.
This includes an attempted purchase of Cedar Fair in 2009/2010 that fell apart.
30% Ownership of Caesar's Entertainment Corp (the casino company, not the pizza)
Purchase of Great Wolf Lodge in 2012 (later sold off in 2015)
Purchase of Chuck E. Cheese Entertainment in 2014
Apollo was also bidding to purchase Blackstone's full ownship of SeaWorld Entertainment as well, back during the time period when SeaWorld's ownership was private and had not yet gone "Public" with their stock IPO. Blackstone later made the choice to go public rather than sell the company privately, and walked head-first into the Blackfish PR disaster, from which they are still trying to recover. I'd bet Scott Ross was involved on the Apollo side of things back in 2013, and I find it interesting that he still had his sights set on SeaWorld years later after splitting to form his own investment company (Hill Path Capital). Perhaps a personal quest to finally get the big one that got away.
Given the changes we've seen taking place since former CEO Joel Manby left the company in early 2018 that have given rise to a more aggressive build out slate of thrill rides chain wide in 2019 and 2020, I do wonder if any new changes are in store going forward.

(5/8/19) According to news reports SeaWorld Entertainment's largest shareholder, Sun Wise Co., an affiliate of China's Zhonghong Zhuoye Group Co., has defaulted on their loans and was forced to return their shares in the company to securities agents. SeaWorld has now canceled the theme park design/development deal they had with Zhonghong.

(4/14/19) I'm sad to report that despite rising stock prices and attendance levels that seemed to indicate that the company was finally back on track, it has been confirmed that the SeaWorld Parks & Entertainment parks went through yet another round of layoffs on Friday. The timing is a little extra odd in my opinion, as it comes at a time when the parks should all be increasing their staffing ahead of the busy summer season.

(3/20/19) In an unexpected bit of news, SeaWorld Parks & Entertainment has announced that John Reilly, their former interim CEO who has led the company out of the shadow of Blackfish, will be leaving the company entirely, effective March 31st. It is no secret that Reilly was passed over for the official CEO spot when the Board of Directors chose to hire outsider, Gus Antorcha from Carnival Cruise Lines as the new CEO, returning Reilly to the COO possition he previously held.
No reason was given for the departure, other than a statement made that Reilly chose to leave on his own after 34 years at the company one month after Antorcha took the reins. After proving himself as the one person able to actually turn the company around following the dark post-Blackfish years, I've got a feeling he proved his worth in the business world and could have been scouted by headhunters for another company. We'll just have to wait and see where he resurfaces.

(11/13/18) A wild rumor has been making the rounds... claiming Six Flags could be in talks to buy up SeaWorld Parks & Entertainment. Could it be true? And is this a deal a risk worth taking? Read my breakdown of this in my latest feature over at BlooLoop this morning.

(8/15/18) SeaWorld Entertainment has announced that they have signed a 5-year contract extension to their deal to use the Rudolph the Red-Nosed Reindeer and Friends characters. This will keep the characters in use through to January 31, 2024 at the SeaWorld parks in San Diego, Orlando and San Antonio, at the Christmas Town events at Busch Gardens Tampa and Williamsburg and at A Very Furry Christmas at Sesame Place.

Simworx - (9/25/19) Simworx announced two new products at the IAAPA Expo Europe in Paris last week. This included the "AGV Dark Ride" and a "Mini Flying Theater". The first new Mini Flying Theater attraction, developed as a smaller size option for smaller venues, will soon open in Vietnam at Baosun Wildlife Park in Hanoi.
The new AGV Dark Ride will push the boundaries of the genre with no tracks or power cables, allowing the vehicles to freely roam along a programmed path "at speeds unrivalled within the industry".
They also showed off a new "Metro of Time" attraction concept that "puts a twist on the traditional 4D cinema, taking guests on a time travelling adventure in fully themed metro carriages."
Six Flags - (4/1/20) Six Flags knows that their stock price is down 72% from where it was at the start of the year, and in order to protect itself from a hostile takeover the company has enacted a "stockholder Rights Plan" that will be in place for the next 12 months. From what I understand, if any one person or company were to suddenly purchase 10% or more of the company's outstanding stock, it triggers an option for all shareholders, except for the new one who triggered the event, is immediately qualified to buy shares of Six Flags at a 50% discount. Any current investor who already owns 10% or more of the company is exempt from activating this poison pill unless they try to buy more.

(3/30/20 - UPDATED) As expected, Six Flags did update the status of the Coronavirus closure of their parks today. According to the messages posted by each of the park's and on their website pages, Six Flags has "temporarily suspended operations and will open in mid-May, or as soon as possible thereafter. While there have been no reported cases of COVID-19 at the properties, the safety of our guests and team members is always our highest priority. We will continue to closely monitor this evolving situation, and follow the most current guidance from federal, state, and local officials."
(3/30/20) Screamscape sources tell us that we can likely expect Six Flags to make an announcement of their own regarding extending the length of the Coronavirus closure sometime on Monday. While we don't know the exact date, we've been led to believe that they will likely state that they will not try to reopen until sometime in May. As I said before, my gut feeling is that re-openings may take place based on the health conditions of each individual market rather than a one-date for all parks approach.

(3/2/20) After just adding two new members to the Board of Directors, another new announcement can be found here describing a "cooperation agreement" between Six Flags and H Partners that would put Arik Ruchim, a Partner at H Partners, on the Six Flags Board of Directors as well as being appointed to serve of the "Nominating and Corporate Governance Committee and to the Compensation Committee". H Partners Management, LLC is listed as an "investment management firm".
With the sudden addition of three new members to the Board, it sounds like some bigger corporate changes could be in the works for Six Flags, other than moving the headquarters. I mentioned this on the Six Flags over Texas page previously, but Six Flags did sign a new 15-year lease with the owners of the Globe Life Park stadium (the former Texas Rangers stadium, across the way from the park) to move the Six Flags corporate headquarters from their current location into new office space within the stadium.
This should be good news for Six Flags over Texas itself, which has been under heavy criticism for the past couple of seasons about the condition of the park and how it seemed as if it was rarely visited from the suits in the corporate office. With the new Six Flags HQ sitting just across the street from the Arlington theme park, there is no excuse to not venture out of the office space and into the park once in awhile to put some boots on the ground.

(2/25/20) Six Flags has announced the appointment of two new members to their Board of Directors this morning, bringing the total members up to nine. They have added Selim Bassoul, a former President/CEO of Middleby Corp which specializes in food service and processing equipment. The second addition is B. Ben Baldanza, CEO of Diemacher LLC (a firm who specializes in helping with business restructure to grow revenue and cut costs) as well as being the former President/CEO of Spirit Airlines.
Both of these new members have proven track records of taking under-performing businesses and turning them into huge profit makers. Clearly Six Flags is hoping a little of their magic will rub off on them under their influence, as well as be seen as a positive sign of good things to come to the stock market.
This move follows the 2019 Year End report from Six Flags which saw their stock price take a tumble. Not counting the new small parks added to the chain over the 2019 season, on a same-park basis the Six Flags only saw a small $1 million growth in revenue from the previous year, and an attendance increase of only 65,000 guests. Meanwhile operating costs rose $15 million along factored along with other bad numbers such as flat PerCaps, rising Operating Costs and Wages, relatively flat attendance growth and a drop in Single-Day ticket guest attendance and it was clear that Six Flags was struggling a bit in 2019.
Add in to that the loss of expected income from the China parks in 2020. Six Flags confirmed that they have terminated their contract to work with Riverside in China, and they are not expecting at this time that anyone else in China will rise to take their place, so it looks like the Chinese parks are a loss at this point.
According to the new Six Flags CEO, Mike Spanos, they are planning to work on improving the guest experience in 2020 after cost cutting efforts in 2019 led to drop in guest satisfaction scores. It was also mentioned that they want to increase the single day ticket sales back up as well, as prior to now management was more focused on increasing the number of Season Pass Memberships.
On a personal point of view, I think the park needs to focus a bit more on their CapEx plans, because while the idea of adding a new attraction to every park sounds good, when your overall budget for CapEx is so low (only $140 million in 2019) and you are spreading it out to over 20-something properties… that budget gets pretty thin and we seem to be missing out on the addition of major headline grabbing new attractions on select parks. In addition I feel that Six Flags new schedule of waiting to open new rides in the Summer isn't helping matters, as the new additions don't serve to help drive any significant attendance growth until Q3. Opening new attraction in the Spring would help drive up numbers starting in Q2, and serve not only as a way to get positive word out about the new attractions by the Spring Break crowds, but would also give the parks a window of time to solve any problems or issues that are common with new attractions before the more busy summer season crowds arrive. This would work out better in the long run better than opening your new ride in June, suffering a breakdown a few weeks later that keeps it closed for half the summer, resulting in those dropping guest satisfaction numbers they talked about.

(2/13/20) According to a news bite at Bloomberg Law, it appears that some investors are filing a potential lawsuit against Six Flags because they felt 'misled' about the prospects of the Six Flags parks going to China, and claim that Six Flags did not reveal the true extent of "financial distress" that Riverside (the Chinese partner company) was in. This is following Riverside having their company's trading frozen on the Chinese stock market in December along with a reported layoff of 90% of Riverside's staff.
Of course, I've said it before, and I'll say it again, this is another fine example of why theme park chains (like Six Flags, Cedar Fair and SeaWorld) who are not part of a larger and more diversified corporate empire (like Disney and Comcast) would really are better off if they take their company private to avoid the constant pressure and problems from investors.

(2/9/20) Six Flags has announced that that each of the 26 parks and attractions in the chain will earn the "Certified Autism Center" designation from the International Board of Credentialing and Continuing Education Standards (IBCCES). This initiative will mark the first-ever family of parks to earn the designation at all locations.
"We are proud to partner with IBCCES to ensure that guests on the autism spectrum have the best possible experience when visiting our parks," said Six Flags Vice President of Safety Jason Freeman. "The certification process will equip our team members with the tools and training needed to better serve guests with special needs. We want them to know Six Flags stands ready to welcome them with open arms."
As Certified Autism Center attractions the park will provide trained front-line team members able to better accommodate guests with cognitive disorders, provide a "sensory guide" for each attraction so guests can make informed decisions about the ride experience, add special in-park sensory spaces to relax in, expanded culinary options to meet special dietary needs, and an updated Accessibility Guide to be made available online at the SixFlags.com website as well as in the parks at Guest Relations and Ride Information Centers.

(2/7/20) Curious to know more about the plans for Six Flags Qiddiya in Saudi Arabia? BlooLoop has posted a new article all about the newly planned theme park resort, along with interviews with two of the executives behind this new park and other connected experiences. According to the report the new theme park will be the most heavily themed Six Flags park ever built and along with the Six Flags parks the first phase of the resort project will also include a themed water park with shows, attractions, sporting elements and an integrated resort hotel.




(1/11/20) I mentioned in mid-week that Six Flags' China park plans were in jeopardy as their Chinese partner was in deep financial trouble and unable to make any payments to keep the construction crews still working in order to open the park in 2020. This came out to the stock market on Friday, along with news from Six Flags that their membership/season pass numbers were way down from their projections, and the stock market did not respond very kindly, creating a sudden 20% plunge in the "SIX" stock price that would make a B&M Dive Machine proud.
I hate to say it, as I am no stock market expert, but given the somewhat lackluster 2020 offerings being added to the chain this year, I suspect they might have a tough time climbing out of that hole for awhile. While one way out would be to increase attendance, they may have to do this through deep discounting, but at the same time they will want to increase guest percap spending, which means raising prices on the already expensive items in the park. Or maybe they just need to simplify the game a bit, as their switch-over to drive up "memberships" rather than season passholders is a bit confusing given all the tiers and different benefits, which I do wonder if that could be behind the dropping numbers.
Just some ideas to think about, but it's still January, so plenty of time for Six Flags to come up with a plan and make a potential recovery. Still thou, this is looking like it could be "strike 2" in Six Flags current efforts to expand into the international sector, with the Dubai park project put on indefinite hold about a year ago, followed by these new struggles in China. If the China parks fail to open, that would leave the new proposed Six Flags Qiddiya park in Saudi Arabia as the last international project for the company.



(1/8/20) Six Flags Zhejiang appears to be stuck at the moment, as construction on the semi-built park is said to have ground to a halt over the past several months as the local Chinese partner, Riverside Group, became overwhelmed with legal battles. Currently they say that all trading ov Riverside Group holdings has been halted as the company is currently unable to pay their debts. This puts the future of the park in jeopardy, as the half-built park could end up being abandoned.

(11/11/19) While the opening of Six Flags Qiddiya is still several years away that hasn't stopped the group from appointing their new park President for the venture. For this duty they have tapped Brian Machamer to oversee this latest Six Flags venture who comes to the table with over 25 years of experience in the industry, both domestic and international, starting out at Universal Studios Florida in 1990.

(10/27/19) Six Flags has appointed Mike Spanos to take over as the new President and CEO from departing Jim Reid-Anderson on Nov. 18th. Spanos comes to Six Flags from PepsiCo where he was the CEO of that company's Asia, Middle East and North African division. As long as he leaves Coke in place as the beverage of Six Flags we won't hold that against him.

(10/24/19) The market was not happy with what Six Flags had to say in their Q3 2019 report apparently and saw their stock take a dramatic dip. While revenue was up $1 million over the same quarter last year due to a 3% attendance increase, there was also a 1% drop in guest spending per-caps, along with an expected 26% drop in funds from "sponsorship, international agreements and accommodations". Overall net income for the quarter dropped 2% ($5 million) from Q3 2018.
What may have sent some of the market running to sell however was when Six Flags CEO Jim Reid-Anderson confirmed that they are not involved in any discussions with anyone regarding any big merger or purchase deals following the reports that they made an offer to buy Cedar Fair several weeks ago.

(10/4/19) Everyone can calm down now... as Seeking Alpha has reported that Cedar Fair has officially turned down a proposed $4 Billion cash-and-stock offer from Six Flags that is said to have been worth about $70 a share. This price was considered to be "inadequate" and Six Flags is not expected to offer a new higher offer.

(10/3/19) A crazy story came across Reuters on Wednesday afternoon, claiming that Six Flags has made a cash / stock combination offer to buy Cedar Fair. It gets weirder… because it also said that Cedar Fair was considering it, but that was pretty much all there was to the story on Reuters.
In the aftermath however, things went crazy. Almost immediately the stock price of Cedar Fair blasted off like a rocket and rose almost 6% in minutes before the market halted all trading on their stock due to volatility concerns. On the internet there was panic to be sure, as the idea of these two giants merging seemed a little off-putting. In several markets they compete against each other already on top of having a very different way of business. Add in a general fear of putting the majority of the theme parks across the nation all under one corporate roof and it is understandable why the idea created such a strong reaction from staff as well as park fans.
A Wells Fargo analyst was also quick to chime in on the rumored deal to also say that such a deal did not make sense, especially in light that Six Flags will soon be without a CEO to guide the company with Jim Reid-Anderson departs in February 2020, and the cost to stomach such a purchase would simply be a hard pill for Six Flags to swallow right now while making an offer that would make Cedar Fair's investors happy.
The funny thing is that I had been hearing rumors that Six Flags was poking around and considering buying more smaller parks, most likely water parks, to add to the chain's portfolio, but certainly nothing this large. The thought does make me wonder if perhaps Six Flags simply made an offer to buy one or two parks from Cedar Fair, instead of the whole chain, and the rumor just got out of control and exploded. It certainly wouldn't be beyond the realm of possibility for Six Flags to make an offer to buy a park from Cedar Fair… or perhaps even enter into some kind of trade negotiations where they could swap one park for another. For example, it is no secret that Michigan's Adventure has become the black sheep of the Cedar Fair theme park chain, and I don't doubt that they would be willing to sell it if the right offer were made.
This is all a "What If…" scenario however… though I have seen a huge increase in new rumors involving possible park sales involving virtually every company out there ever since Clememton Park closed up and Premier Parks was rumored to be looking to sell out, but the new park sale rumors go far beyond that small chain of parks as it looks like everyone could be going over their financials and re-checking their market strength to see where in the country they could grow… and what properties they could afford to sell.
My gut take is this… Six Flags is not going to buy Cedar Fair, or at least not all of it. But at the same time, I wouldn't be surprised if we hear news that Cedar Fair may be looking to buy another park or two as well before the year is done. We'll just have to stay tuned to see what happens… if anything.


(9/25/19) A new survey from Six Flags that mostly talks about Coke Can discount options, does mention the idea of indoor Six Flags branded attraction concepts near the end that could offer climbing walls, indoor go-karts, trampolines, zip-lines and even e-gaming options. Ten different name ideas are pitched for the concept as well, which you can see in the screen capture. Any one of these really strike you as the best or something that would catch your interest?


(8/28/19) I told everyone to expect this big announcement to happen several weeks ago and now it is official… Six Flags Qiddiya, a new theme park in Saudi Arabia was announced the other day, along with a very big claim. While there will be lots of new thrill rides in the theme park, the landscape of the park will be defined by the Falcon's Flight coaster, which promises to break about every coaster record set for being the biggest and fastest. No official figures were thrown out about just what Falcon's Flight will do, but they did put out a piece of animation that makes this coaster simply look as big as a mountain. It would be fair to say that the animation isn't the most realistic looking, but rather looks like it was made for a VR style experience rather than to be an accurate representation of the true coaster to come, though that dive off a cliff wall into an underground tunnel sure is something I hope they can pull off.
The park will be divided into several different themed lands… six different realms of adventure to be exact to represent the Six Flags brand. Once you enter the park you'll work towards the hub of the park called the Citadel where a giant compass will point the way to the different themed lands: City of Thrills, Steam Town, Discovery Springs, Valley of Fortune, Twilight Gardens and Grand Exposition.
City of Thrills is home to the Falcon's Flight coaster, the Sirocco Tower drop ride,the Wind Rider flat ride and a family suspended coaster called the Adreline Coaster.
Steam Town will be home to various smaller rides as well as The Iron Rattler Mine Train, a massive steampunk inspired looking "Tilt Coaster" style creation that will give riders a vertical plunge down into the mine shaft waiting below. Other rides include the Steam Town Falls Water Coaster, the Steel Stampede and Treehouse Trek.
Discovery Springs will feature a number of water themed rides, including coasters, an interactive dark ride, and a family flume ride and something called the Sea Stallion where riders can control the speed of their vehicle.
Valley of Fortune will offer Spitfire, a triple launched coaster experience, or ride into the skies inside an enclosed building structure on Skywatch, along with other rides like Treasure Trail, Aeromax and more.
Twilight Gardens will be home to animals and family rides, but after dark it becomes a glowing family wonderland. Included will be the Twilight Express Coaster, the Critter Chase interactive dark ride and Kaleidoscope hot air balloons.
The Grand Exposition will be themed like the World Expo's of year's past, offering many incredible dining opportunities, the Arabian Carousel, Automania bumper cars, the Gyrospin Pendulum ride and what seems to be an RMC style custom coaster creation to be called The Colossus that will be 800 meters long.
All said and done the park will offer 28 rides when it opens, 25 restaurants and much more when it opens in 2023.




(8/8/19) Screamscape has been informed that an official press release regarding the new Six Flags Qiddiya theme park project going into Saudi Arabia will take place on August 26th. Stay tuned!

(8/1/19) According to this report new details about the Six Flags Qiddiya (Saudi Arabia) theme park development are supposed to be announced sometime in August.

(7/29/19) Good news released in Six Flags Q2 report for 2019. The company announced revenue for Q2 was up $32 million (+7%) compared to the same quarter in 2018, coming in at $477 million. The growth is primarily attributed to an 8% increase in attendance (10.5 million guests) and a 14% increase in funds from sponsorship, international agreements and accommodations. This later grouping also included that previously mentioned $7.5 million settlement payout from the Dubai park project being cancelled at the last second.
On the downside, while attendance was on the rise, guest spending PerCap dropped slightly by 1% compared to the same time period last year. You can read up on all the rest of the details in the press release by following this link.

(7/16/19) Six Flags has sent out another very interesting survey this week. This one seems to suggest that the theme park company is eyeballing the possibility of expanding into smaller markets through building their own Six Flags branded Family Entertainment Centers. They survey asks readers for their opinion on the modern batch of indoor attraction concepts like Trampoline Parks and Climbing Facilities, and mixing them with other more traditional FEC style attractions.
The list they are looking for opinions on includes: Climbing Walls, Indoor Zip Lines, a "Wipeout or Meltdown Bar", Battle Beam (joust beam), Inflatables, Laser Maze, birthday party rooms and even the inclusion of an eGaming center. (Can we drop the Laser Maze already? In my opinion these attractions are so tiresome after you've tried it once.) Oh, and they also want to put in some unique stuff of their own like "VR experiences", roller coaster simulators and more.
They also have a list of possible names for these centers that all start with 'Six Flags". SF Indoor Thrill Zone, SF Fly Zone, SF Amusement Center, SF Family Fun Center, SF Trampoline Park, SF Adventure Park, SF Indoor Thrill Park, SF Air, SF ThrilL Zone, SF Adventure Zone, etc…
So what do you think? Would this be a good move for Six Flags or do you think their corporate focus is stretched too thin these days to even bother with this kind of thing?

(7/4/19) In a settlement with Six Flags over putting the Six Flags Dubai theme park project on indefinate hold, DXB Entertainments will pay Six Flags $7.5 million. In exchange SF Dubai LLC will retain the "right of first refusal to use the IP rights in the UAE over the next five years" and that there will be no further claims between the two under the settlement.
Best Translation… the Dubai company "has first dibs" on the rights to build the first Six Flags park anywhere in the UAE, not just Dubai, but it has to act on it within the next five years or lose those exclusive rights to anyone else willing to build one.


(6/25/19) According to readers who have taken the latest guest surveys from Six Flags, it looks like the company may be looking into the possibility of adding their own Six Flags hotels near some of their properties. Six Flags usually fires these questions off to guests from several parks just to get a wider reaction, as well as to disguise which market is the one intended, but so far they seem to be asking mostly about the Six Flags over Texas area, but have also asked guests about adding a hotel near the Hurricane Harbor Splashtown in the Houston, TX area, the Six Flags over Georgia area, Six Flags America area near Washington, DC, Six Flags Great Adventure in New Jersey as well as Six Flags Magic Mountain in California.
The weird thing is in the artwork for the front of the hotel they show an elephant and two giraffes behind the Six Flags logo, which would be strange for most of the parks discussed so far, with the exception of Six Flags Great Adventure.

(2/27/19) BlooLoop reports that the Six Flags Zhejiang theme park is currently set to open in June 2020 and they begin the final stages of construction on the theme park and a water park to be built alongside it.

(12/29/18) A reader sent some interesting screen captures my way, taken from a new guest survey from Six Flags about possible new attractions. The interesting thing is that of the nine options sent to me only one was for a ride (a family drop tower) and one was for a splash playground for the kids. The other seven options were all about gauging guest reactions to new animal exhibits and attractions, which I find especially interesting as Six Flags really only has animals at two of their parks: Six Flags Great Adventure and Six Flags Discovery Kingdom.
The exhibits in question were for a: Sloth Encounter, a Lion Exhibit Tour, Grizzly Bear Exhibit, Pig Encounter, Cheetah Exhibit, a Dolphin Demonstration and a Sea Lion Presentation. The later two are especially intriguing since we are still living in a post-Blackfish era where the concept of marine animals in capacity can become a toxic subject matter very quickly.
Now before I say anything more, keep in mind this is just one of many guest surveys Six Flags sends out over the course of the year and the point of these is to gauge guest reactions to a variety of different possible concepts, so for Six Flags this may simply be a way of dipping their toe in the water to see how markets react just to the "idea" of Six Flags parks having animal exhibits in areas where they currently don't, and doesn't mean that there is anything planned to happen. That said… what I found interesting was the inclusion of the two marine animal species concepts, especially in light of the rumor that leaks not long ago that Six Flags may have been considering buying part or all of SeaWorld Parks and Entertainment.

(12/20/18) A more detailed discussion of Six Flags' plan to expand within North America was posted to BlooLoop this week. Falling in line with the standard Six Flags growth plan over used over the decades, they are focused on buying up new smaller parks and waterparks that they can add to their chain, rather than build anything new from scratch. Follow the link to see how this works out for them and get an idea of what kind of other parks they could be looking to obtain in the future.

(11/30/18) According to a few sources, Six Flags has been sending a new ride concept survey around, one that seems quite focused on two possible ride concepts. The first is the Mack Power Splash ride concept. After removing a number of water rides over the past decade, it is nice to see a new water ride, even one that is really more of a coaster than a water ride, getting some potential love as the Pulsar version built at Waibi Belgium looks like a hell of a fun ride that could fit in at virtually any park. (For the record however, the Power Splash ride was shown in a survey for Six Flags over Georgia.)
That said, we have also heard reports of another survey going around, this one trying to get guest opinions on Dive Machine style coasters, even going so far as to show off a picture of Griffon at Busch Gardens Williamsburg as their example. (According to the reports, we've heard of the Dive Machine showing up in surveys about SFFT, SFOT, SFGAm, SFMM and SFSL).

(5/30/18) According to BlooLoop, Six Flags has announced that a 4th park will be part of the Nanjing complex to be called Six Flags Kids World. The Kids World section will open in the first phase of the project, expected to open in 2021 and is expected to feature attractions developed for "younger thrill-seekers" along with scaled down versions of some of the chain's bigger rides. There will also be some education based entertainment involving math and science as well as physical fitness.
The other three Six Flags parks in Nanjing will be a regular Six Flags theme park, a Six Flags branded waterpark and something new called "Six Flags Adventure Park". As previously mentioned, this new concept will feature attractions like rock climbing and ziplines along with whitewater rafting and motocross bike races.

(4/25/18) Six Flags and their partner in China, Riverside Investment Group, announced plans to build an additional three Six Flags branded parks in China to be located in Nanjing, the capital of Jiangsu province. The project will include a Six Flags theme park, a Six Flags branded waterpark as well as an "adventure park". Look for the first phase to open in 2021.
This will be the second "Six Flags Adventure Park", as the first will be built in Chongqing and feature a whole new concept for Six Flags, with attractions that include motocross bike racers, whitewater rafting, zip lines and rock climbing.
Skyline Attractions - (11/15/19) Skyline Attractions has announced another new version of the Skywarp ride concept, this one is called Skywarp Orbit. This one was designed to fit in a small footprint and feature both an inversion as well as an airtime hill, all at a size that can even fit into an indoor location.

Tacumeon Rides - (12/24/18) There is a new interesting player in the industry it seems called Tacumeon Rides. The group is said to be some kind of offshoot creation of Mack Rides and MackMedia looking to create and market new attraction concepts that merge the technology and hardware of the two proven groups. The first creation is something they call The Gamestormer, where they use the Mack Sea Storm flat ride (which is really an under-appreciated flat ride these days) and surround it with enclosure with a 360º projection screen system and load each of the vehicles with a couple of interactive cannons / blasters allowing the riders go through sequences where they may be just riding through an incredible themed environment shown on the screens surrounding the ride, and then slow down or stop to have moments of interactivity where the riders can battle with the projections before going into full blast high speed ride mode again, to repeat the sequence of events as many times as needed. To accomplish this, they are teaming with Lagotronics for the interactive elements.
For now concept artwork is all we have to go by, but I have to admit that I really like the idea of this ride system and with the right creative and themed elements, this could turn out to be something very cool indeed.

Technical Park - (9/20/18) Technical Park released a new animated video this week showing off a new creation, the Aerobat Coaster. While the figure-eight layout is short and sweet, the unique trains put each rider in control of a pair of wings that can be manipulated to barrel-roll spin as the coaster runs through the course. Check out the crazy video of it in action below.

Triotech - (9/20/19) Triotech and CL Corp announced that they are joining forces to create new media-based experiences and attractions for the industry. CP Corp is known for their motion platform expertise throughout Europe while Triotech is known for their heavy involvement in interactive attractions technology. It should be facinating to see what the two can come up by putting their creative minds together.

(11/22/18) TrioTech had a couple of interesting new projects on display at IAAPA this year. The biggest was an interactive theater experience called Rabbids Team Battle. Guests enter a theater outfitted with Triotech's XD Dark Ride interactive theater seats, each armed with a blaster, facing a 270º projection screen. Once the show begins you are taken into a battle arena filled with Rabbids cheering for their respective champion battle-bots… Red and Blue, who begin to fight. The theater audience is also divided down the middle into Red and Blue teams, and you aid your team's battle-bot by blasting at glowing weak-spots on the opposing team's battle-bot.
As you might expect from an attraction featuring Ubisoft's Rabbids characters, the action is fast, furious, and funny. It doesn't take long before the battle spills out of the arena and into the city streets, and your trigger finger begins to ache from the non-stop carnage.
Overall the experience was very enjoyable and felt like a very polished and fun experience, even in this temporary demo setting at IAAPA. It actually reminded me quite a bit of the Plants vs Zombies Garden Warfare attraction that opened at Carowinds in 2016… but more modern, with smoother graphics and interactive blaster technology, plus being a bit more fun due to the Rabbids characters. In a lot of ways the Rabbids kind of have a universal appeal, much like Universal's Minion characters to which they share a lot of similarities. They're both small, cute, fairly indestructible and speak an utter gibberish language that has global appeal. (A quick note to Cedar Fair, this would make a great replacement attraction for those Action Theater buildings you've got at the former Paramount parks.)
The Triotech attraction that really blew me away however was Triotech's new VR Maze attraction. First announced at last year's IAAPA as part of a deal with Ubisoft the first experience was themed to the Rabbids, but this year the new Assassin's Creed experience was on display and was not to be missed. The fully title is "Assassin's Creed: The Temple of Anubis" and you are outfitted with HTC Vive headgear and controllers which become your virtual bow and arrow. Nocking a flaming arrow into your bow and unleashing it upon your enemies in the game is actually quite an empowering experience. Loving every second, I was immediately immersed in the experience, exploring the tomb, fighting the ancient forces of evil, rescuing a fellow assassin and finding treasure. The experience ends with a VR recreation of an iconic Assassin Creed moment from the game series… a leap of faith from a tall tower that was quite a rush.
The experience was slick, polished, well themed and to be honest, highly addictive, because even now I want to try it again. This is exactly the kind of VR experience you've been waiting for, and I can't wait to see what's next!

Universal Studios - (4/2/20) For fans of the Minions and Despicable Me films, Universal Studios has announced that they will delay the launch of the "Minions: Rise of Gru" movie until 2021 in order to get it clear of the current Coronavirus pandemic. The new release date will be July 2, 2021.

(4/1/20) According to a local news report, early construction work is still moving ahead as planned on the site of Universal's future "Epic Universe" theme park. They also reconfirm that the intention is to be able to open the new park by 2023. According to Universal chairman and CEO Tom Williams, "Our construction projects around the globe—Super Nintendo World in Osaka and Hollywood, Universal's Epic Universe in Orlando and Universal Beijing all remain active and on track under protocols established by government officials and with their support".

(3/18/20) While more and more people find themselves staying home to help prevent the spread of the Coronavirus, Universal Studios will begin an interesting new experiment in home entertainment. Universal Studios will soon begin to release some of their newest films that are in theaters direct to viewers at home to rent for $20 on various digital platforms. The list includes The Invisible Man, The Hunt, Emma and the upcoming Trolls World Tour will hit digital rental on the same day that it hits theaters on April 10th.

(10/14/19) Jurassic World fans will be happy to know that Universal has teamed up with Feld Entertainment to create a new live-action traveling arena show called the "Jurassic World Live Tour". The first stop just took place in Ohio, but the tour has already established stops in 26 other North America cities from now through 2020. The show features live actors, animatronic dinosaurs, projection mapping and tons of special effects as the audience is taken back to the days of Isla Nublar just before the escape of the Indominus Rex and all the chaos that follows.
Visit the official website to find out more and when it is coming to a city near you.

(9/22/19) For all your Jurassic World fans, if you haven't seen it yet, a new short film was released by Universal Studios online, actually written and directed by Colin Trevorrow himself, made to show us what the world is like following the events at the end of the second Jurassic World film, Jurassic World: Fallen Kingdom. This also serves as a nice set-up as to what we can expect to see more of in the new Jurassic World 3 film when it hits theaters in Summer 2021. The short film is called Battle at Big Rock and you can catch it below if you haven't seen it yet.




(8/7/19) Our friends at BlooLoop have posted an interesting story, showcasing two new and unique attraction concepts that Universal Creative has filed patents for. One is lableled as an Interactive tower ride while the other features another ride tower structure, but this one with a rotating lift and stacked rooms that ride vehicles are able to travel in and out, and then twist to ascend or descend the tower structure to encounter even more rooms on each level.
I'm really kind of curious what these could be used for and if this is something we may first see in Epic Universe, Universal Studios Beijing or somewhere else.

(2/1/19) Universal has filed for a new technology patent that seems to indicate a plan to create some kind of new VR based attraction able to handle several guests at the same time through the use of a series of 'tracks' in the ceiling where the VR headgear's cables will go up, allowing users the ability to walk around the attraction with minimal gear on their body via the tether, and be sorted to run through various physical spaces via the track system.
It is unknown if the intention for this technology is for a full scale theme park attraction concept, or if this Universal working on something to compete with The Void locations that have risen up at Disney's California and Florida resort's retail and entertainment zones.

The VOID - (3/18/20) Even though groups at The Void locations are limited to four players at a time, The Void has announced that effective immediately through to March 31, 2020 all "owner and operated" locations will be closed.




(11/6/19) Would you believe that The VOID is set to launch another all new adventure themed to the Jumanji movie series? According to The VOID, Jumanji: Reverse the Curse will open at select VOID locations starting Nov. 27th. Now you will get to take on the roles of the heroes from the Jumanji game: Dr. Bravestone, Ruby Roundhouse, Professor Oberon and 'Mouse' Funbar, as you work to save Jumanji from a new mysterious villain.
The trailer for the new adventure has not been released just yet, but the portal to Jumanji will open at The VOID locations in Plano (TX), Las Vegas, Santa Monica, San Francisco, Atlanta, Mall of America, The Rec Room locations in Canada, Resorts World Genting and a couple of others. This is their second collaboration with Sony, following the creation of the first IP based VOID experience, Ghostbusters: Dimension back in 2016.


(10/11/19) Select "The Void" locations around the world will see an all new VR experience added on October 18th themed to the Marvel Cinematic Universe. This one is called "Avengers: Damage Control". Here it looks like you get to wear a special super suit that appears to be a merger of Iron Man and Wakandan technology, designed by Shuri.
Look for it to launch in SoCal, Atlanta, Minneapolis, Las Vegas, Texas and New York as well three locations in Canada. Click here to book your adventure in advance and check out the story trailer for it below.

Walltopia - (11/15/19) Most of us have seen Ropes Courses by now, but Walltopia will introduce a new take on the concept at IAAPA next week called The Tree Course, which resembles an 85 foot tall tree where the climbers head out on the various curved branches to tackle all the crazy obstacles. It looks wonderful and terrifying all at the same time, but is also a fantastic way to make a ropes course look like an attractive addition to your landscape.

WhiteWater - (6/20/19) WhiteWater announced at the IAAPA Expo Asia last week that following their licence deal with Wiegand-Maelzer last year for the SlideWheel attraction, they reached a new deal in 2019 that has granted exclusive rights to the SlideWheel attraction to WhiteWater, making this award winning new attraction concept "exclusively available from and manufactured by WhiteWater."
WhiteWater has also been involved with a few large projects that have hit the headlines as of late including: Island H2O Live! (new waterpark at Margaritaville Resort, Orlando), Perfect Day at CocoCay (private waterrpark from Royal Caribbean Cruise Lines) and in China the new Guangzhou Sunac Water World.
Zamperla - (11/23/19) Zamperla put two new coaster train designs on display at IAAPA this past week, the DangleZ and Lightning trains. DangleZ has elevated trains mounted to a controlled spinning axis point that apparently can rotate the riders up to 80º to the left or right of the direction of the track. Lighting is more like an evolution to the previous Thunderbolt train design, this one seating four across (up from 3) and made from stronger/lighter material, able to handle launches, vertical lift-hills and have an on-board sound system. You can see pictures of both new train designs in a Tweet embedded below.
Of course they also brought along a fully functioning NebulaZ flat ride for everyone to see and test-ride, spinning and whirling in action in every direction while comfortably fitting inside the convention center on the IAAPA show floor. Most impressive! I can't wait to see these start to appear in parks.