Industry News:
---- THE LATEST INDUSTRY NEWS ----
(8/23/19) Time Magazine Posts 100 World's Great Places 2019 (MORE...)
(8/8/19) Six Flags Qiddiya Park Announcement Date Set
(8/7/19) Universal Studios Files Patent For Two New Tower Ride Concepts (MORE...)
(8/6/19) Is The Flying Theater The Next Must Have Attraction? (MORE...)
(8/1/19) Six Flags Qiddiya Details Expected Soon (MORE...)
2018 Park Attendance Reports - (5/23/19) The 2018 TEA/AECOM Global Attractions Attendance Report is now available for download.

(5/13/19) BlooLoop has added a great new resource, a report showing off the various annual attendance numbers in 2018 for Europe's Top 20 theme parks. According to the report Disneyland Paris broke the 10 million barrier, despite the fire Europa Park had another amazing year, along with good season increases for Gardaland, Parque Warner and Heide Park and much more.

Other previous year's attendance reports can also be found at the following links:
Download the 2017 Report

Download the 2014 Report
Download the 2013 Report
Download the 2012 Report
Download the 2011 Report
Download the 2010 Report
Download the 2009 Report
Download the 2008 Report
Download the 2007 Report
Download the 2006 Report
General News - (8/6/19) What's the next big thing in the attractions industry? How about the Flying Theater? In addition to all those that have already been built, there seem to be even more in development right now all around the world.
Perhaps if your local park or attraction doesn't already have one in planning… maybe they should. Follow the link to read more about this growing trend happening both inside theme parks and now rapidly growing outside of them.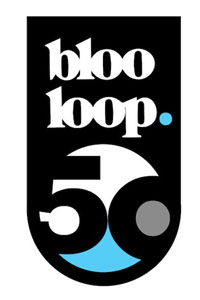 (7/20/19) BlooLoop has announced that they are now accepting nominations for the BlooLoop 50 Theme Park Influencer List of 2019.
"Launched in 2018, The Blooloop 50 Theme Park Influencer List recognises and celebrates the 50 most influential people in the theme park business over the last year. Judged from reader-submitted nominations by a panel of industry experts, each name on this high-profile list will be a person who has demonstrated the innovation, creativity and drive to effect real change in the business."
The window to submit nominations will close on September 20th, 2019.

(6/22/19) NPR posted an interesting story claiming that US ride manufacturers are now having a problem selling new rides to the growing Chinese amusement park market due to the ongoing trade taffif wars taking place between the two counties. This is making the cost of buying a US made ride in China increase up to 25% higher than it used to be.

(6/8/19) NERF themed FEC's (Family Entertainment Centers) are coming to the US market, with the first expected by late 2020. A product of a partnership between Kingsmen Creatives and Hasbro, they hope to open several of these indoor attractions across the US following the opening of the first one in Singapore later in 2019. The attractions promise to feature several different activity zones to encourage active play and teamwork, all while having NERF style fun.
Now who wants to volunteer to be the one to clean up all those darts off the floor at the end of the day?

(5/29/19) Are theme parks now looking to move away from 3D projections in favor of more crisp 2D imagery? I dig a little deeper into the matter, as well as what may be the cause for guests not wanting 3D anymore in my latest article over at BlooLoop this week.

(5/13/19) Mattel, the well known toy company, has announced their intention to create indoor Mattel branded attractions to bring their various brands to life "via physical and digital play". The first location is slated to open in Toronto, Canada in Spring 2020 with future expansion sites still to be determined.
According to this news release there will be a "magical Barbie mini-world", various experiential actvities (such as designing and racing your own Hot Wheels car), various design and build activities and more. The centers also plan to host various special themed events on site, such as family game nights, as well as offer special food and beverage opportunities.

(4/19/19) As part of a special interview with Miral's CEO, Mohamed Abdalla Al Zaabi, BlooLoop learns more about the company's plans to "expand" their portfolio of attractions, including dropping a 2022 date to open SeaWorld Abu Dhabi and giving insight into Abu Dhabi's attractions industry.

(4/9/19) According to a report at the BBC, a piece of an "Air Race" ride at Brighton Palace Pier came loose and struck a guest passing by. They have been taken in for medical treatment with a leg injury.

(3/27/19) Is the average theme park water ride becoming an endangered species? Join me for a quick discussion on the topic in my latest article for BlooLoop this week as I discuss the decline of the modern water ride in today's theme parks and what could be the possible cause.

(3/24/19) According to a report at BlooLoop, CDA (Compagnie des Alpes) has purchased Familypark, a small theme park located in Austria, about an hour from Vienna. Familypark now joins the ranks of CDA's other theme parks and attractions that also includes the Walibi parks, Parc Asterix, Futuroscope and more.



(3/14/19) Dark Slope's Scarygirl Mission Maybee will bring their new VR world experience to Zero Latency's free-roam virtual reality arena systems, allowing the experience to be experienced at many new locations around the globe. This will be one of the first experiences to be released on Zero Latency's second-gen VR platform being development alongside Microsoft, HP and Intel.

(2/13/19) A new VR / AR studio has launched in the Toronto area called Dark Slope, complete with a secured $1.5 million in seed funding and ready to debut a new free-roam multiplayer VR attraction called "Scarygirl Mission Maybee". The new attraction will open to the public on Feb. 28th and can handle up to 8 players at once in the VR environment as players work to save the world from Dr. Maybee and his experiments. Guests are invited to experience Scarygirl at their Toronto studio starting on Feb. 28th for now ahead of a wider rollout taking place throughout the rest of 2019. If you are in the area and want to see it, you can visit the official website to book your admission.


(2/7/19) Microsoft will launch a touring themed attraction experience themed to their HALO video game series this summer. For now the 'Halo: Outpost Discovery' is slated to hit cenvention centers in five cities over the summer, starting in Orlando in July before moving to Philadelphia, Chicago, Houston, and Anaheim by August. The 300,000 sqft attraction will offer video games, VR experiences, escape rooms, laser tag, a museum of life-size props and much more to guests and is being done in partnership with Herschend Live. They hope to make this just the first year in what they hope will become an annual tour event for the Halo universe. You can also visit the official site here.


(1/25/19) With all the new rides opening next year I opted to try to narrow the coaster side of things down and create what I think may be the Top 10 most extreme coasters that will open in 2019. Check it out in my latest guest posting to BlooLoop.

(1/22/19) Temporary pop-up interactive attractions themed around the world of the upcoming "Alita Battle Angel" film called "Passport to Iron City" have now opened in Los Angeles, New York and Austin. The experience is only open now through February 13th so you should buy your tickets in advance at the official website before they fill up. Check out the teaser video and an introduction to the experience by James Cameron just below.



(10/31/18) Is it time to re-think the concept of theme park admission pricing? How about paying to park at your local theme park? I tackled both of these subjects with a look at how certain attractions are testing new methods of pricing that could change the themed entertainment landscape going forward in my latest guest article posted to BlooLoop. Follow the link and check it out.

(8/21/18) Are Ultra Themed Resorts, like Disney's planned Star Wars resort, the next big thing in the themed entertainment industry? And just what IPs are ripe for the picking for future resorts? Make the jump and read along with my thoughts on the matter in a new guest article posted to BlooLoop this week.

(7/19/18) Curious to see what attractions are seeing increases with guests? Which attractions are in decline, and what trends are the cause? Then make the jump to read the 2018 Voice of the Visitor overlook report on the Attractions Industry. It makes for some great insightful reading.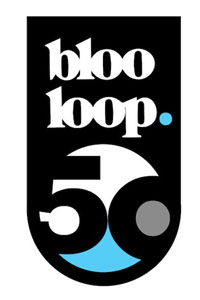 (7/11/18) There is a new era of theme park design on the way... more immersive, more themed, and more about the journey than the destination. It's a little something I call "The Rise of the Experience Parks", and you can give it a read over at BlooLoop starting today.

(7/4/18) It has been a long time coming since the nominations were closed late last year, but Blooloop has finally announced the "Blooloop 50" list for 2018... a Top 50 list of Theme Park Influencers out there today. While the names are not ranked 1 to 50 there is a group they call the "The Power 10" which are your heavy hitters in the business today, followed by the rest which is quite literally a who's-who of the top movers, shakers, and creative legends out in the trenches today. With each of the 50 you can click on them to go to a profile page to learn a bit more about their career in details.
And then there was me... as I couldn't have been more surprised to see my own smiling face staring back at me from the middle of the list. I was flabbergasted to say the least, but also I'm so very honored to be included in such good company with so many industry giants I respect and have followed over the years. Some I've had the pleasure to meet, some I've been fortunate enough to have known for years, and others I still dream of meeting one day. Titans and Legends all, I salute you.

(6/21/18) In an unusual bit of news, would you believe that Cirque du Soleil is working to create their own brand of indoor family entertainment centers called Creactive? Inside guests can try out their own "circus" skills on a virtual Cirque du Soleil stage as they learn acrobatic and artistic skills along with other activities like bungee jumping, parkour, trampolines and more.
(5/24/18) Remember awhile back I told you all about the new AquatiCar attraction/ A proposed creation that will allow guests to ride in a small two-person vehicle along the bottom of an underwater world, without the need for scuba gear, as you will sit inside a cabin filled from about the stomach level up with air. The good news is that the people behind the project, Sub Sea Systems, has a prototype car they are testing at their facilities. You can read more about it, see some photos and videos of the prototype car over at BehindTheThrills, along with some speculation about where the first one of these is going to appear.

(3/16/18) Ready for an all new attraction concept? Then keep an eye out for the Aquaticar from Sub Sea Systems who will premier 'the world's 1st underwater driving experience' at the DEAL 2018 tradeshow in Dubai. According to the description, riders age 5 and up can "drive" these futuristic vehicles through an underwater world that can be themed from a coral reef experience to the landscape of Mars, or even made into an underwater dark ride experience.
How it works is guests will sit in the two passenger vehicles, open to the water, but from the chest up they will be contained and kept dry inside a canopy with a viewing panel that is positioned overhead. The height of the seats are adjusted for each rider to allow everyone to keep their heads inside the air filled canopy.
A dedicated track / course is built into the landscape that the vehicles will follow, while allowing for a little steering control by the riders, but not so much that they can go off-course. The track also contains "air registers", which release air as the cars pass that not only provide fresh breathing air into the canopy, but also fuel the Aquaticar's "world's first" Bubble Engine. The Bubble Engine rotors are moved by the "uplift force" of the passing air bubbles, keeping the vehicle moving at a casual 2 mph.
Internet Fun - (8/23/19) Time Magazine posted an interesting list this month of the "World's Greatest Places 2019", choosing 100 various destinations to visit and stay at. While many of the locations are known for their natural scenery and beauty, I'd like to congratulate a few of the theme parks and attractions that made the list:
Disneyland made the list for their new Star Wars: Galaxy's Edge expansion
The new SoundWaves waterpark expansion at the Gaylord Palms Nashville, TN
And Canada's Wonderland made the list just for the entire park experience itself.
Congratulations to all! You can check out the full list here!

(7/30/19) Who's ready for the next crazy waterslide creation? What would you say to a pair of racing waterslides that are mechanically launched, side by side, by a launch catapult on a central track? Only from the minds of Wiegand.waterrides GmbH, check out the video preview below to see this wacky new idea.




(7/9/19) This week I look into the concept of theme parks and walking the fine line between Preservation and Progress. Should old attractions be saved, or destroyed to make way for future attraction concepts?

(7/7/19) Want to see something really wild? Check out this promotional video for the Cinesplash 5D attraction concept… which is essentially a waterpark version of a 4D theater with moving seats, but the theater can eventually fill up with water during the performance as well. Water can flood in slowly from the floor and walls, or large waterfalls can fill up the theater from either side of the screen.


(7/4/19) Forbes took at look at the theme park attendance figures for the world over the past decade and determined that Universal's parks in Japan, Hollywood and Orlando saw the biggest growth numbers of the past decade, surging by an average of 32.1%. The reason for this also seems very simple to explain, as the jump in numbers at each of the properties each followed the successful launch of The Wizarding World of Harry Potter lands.
Head on over to read the rest of the report's facts and figures, and with Universal Studios Beijing on the horizon to open in 2021, it looks like this trend will continue.

(6/25/19) Hagrid's Magical Creatures Motorbike Adventure may have driven home the idea of a story telling coaster experience, but is the idea here to stay? I look over the concept, both the pros and cons, in my latest piece published at BlooLoop this week.

(6/6/19) Unfortunately most of the coverage you may have seen about Joyland over the years on Screamscape has been about the ongoing decay, fires and vandalism that have been going on at the park site over the years since it has been closed. According to the local news a documentary about the "rise and fall" of Joyland will be shown locally on PBS (KPTS-TV Ch. 8) at 7pm on Monday evening and is set to re-air again at 8:30pm on Monday, June 17th.
You can find a trailer for the hour-long documentary here.

(5/22/19) So what do guests really want when they visit a modern theme park these days? Ample seating in the shade? Short Lines? Good free WiFi? Well… yes to the WiFi of course, that is a god-send to have anywhere these days, but apparently one of the most in demand features a park can add in a good mobile park app with a good amount of "gamification" built in. Disney started this awhile back and the success of the online games encouraged them to add even more into their Play Disney Parks app. Guests can "undertake challenges and gain rewards with special photo frames or digital jigsaw puzzles."
Even better, these apps are free for anyone to download and in the case of Disney, the features and games are tied into the various park attractions. A great look into the rise of digital gamification to theme park visits can be found this week at Blooloop, where they note that the apps engage the guests and trigger positive emotions, even while standing in an hour long line, by providing alternate forms of enjoyment and even achievement.
According to research from Omnico, guests not only demand well built mobile apps for theme park visits, but in addition to gaming espects, they also want them to help find ways to avoid long queues if possible as well as the ability to pay and order meals before arriving at the restaurant or food stands to pick them up. Other fun features guests would like is some kind of reward or loyalty program, or ways to accept exclusive offers and promotions nearby while in the parks.

(4/26/19) It was pointed out to me that Viacom is looking to hire a "Creative Director, Attractions & Exhibits - Nickelodeon" at their Orlando office location. Even more curious, when you go into the job description the position's overall job is for the "creative ideation of Nickelodeon Theme Parks, Lands, Attractions and Exhibits". After seeming to bail out of the theme park biz several years ago when Viacom sold off their own chain of Paramount branded theme parks to Cedar Fair, it is interesting to see a renewed interest once again.

(4/16/19) These days you can typically categorize dark rides into two groups… those that are story driven and the newer style "interactive" that arm the riders with some kind of weapon or pointer device, and let them rack up a score like a video game. Is one style better than the other? Or perhaps is it best to let the theme of the ride determine the kind of experience that guests might expect. I dive a little deeper into this subject in my latest article at BlooLoop, so please do go give it a read!

(3/8/19) Want to see one of the world's strangest dark rides? Unfortunately it no longer exists, but a video showcasing Donkey's Sherry, a dark ride at Park Espana in Osaka, Japan was posted to YouTube this past week and it has to be one of the strangest dark ride concepts I've seen. According to the description, Donkeys have taken over the task of making Sherry at a vineyard and along the way, they get drunk, put on human clothes for a donkey party. Then things get even weirder as the Donkey's go on to pillage and burn down the local village… only for the situation to start to get nightmarish. Donkey Sherry closed in 2003, but it lives on in this recording of it short in the late 90s.


(1/17/19) January is here and most of us are dreaming about what new theme park attractions we want to visit most in the year to come. To help you out I came up with a Top 10 list of what I think will be the most highly anticipated new attractions of 2019 in my latest guest post over at BlooLoop. Check it out and tell me what you think!

(1/16/19) For all the coaster fans who are big online gamers as well, here is a treat for you. World of Warcraft is still around after all these years and apparently those playtesting the latest build have reported the addition of a "Darkmoon Faire" that features an actual roller coaster ride you can take a spin on with your character. You can't miss the coaster, it features a giant creepy evil eyeball that stares down upon everyone below at the peak of the highest point in the ride. Check out the video below…


(1/4/19) Bomber Maxx, a traveling ride that was making the rounds in France, said to be a Fabbri Booster, failed in spectacular fashion when an explosion of sparks errupted out of the center axis of the ride, as caught on video in the Tweet below. A helicopter was called in to aid in the rescue of the riders from the top half of the ride on New Year's Eve. I believe a firefighter / rescue worker was lifted up to the top of the ride by the helicopter, where he then rigged up a harness system to help lower the riders down one at a time to waiting rescue crews below on cranes.


(12/18/18) The announcement of the Bolt powered coaster coming to Carnival Cruise Lines new Mardi Gras ship in 2020 got me thinking about the placement of other unusual attractions in unexpected locations over the weekend and how the practice has been one used for many years now. Make the jump over the BlooLoop to read my complete article on the subject this week.

(12/5/18) Coaster101 has let us know that they are now selling their new Coaster101 Calendars. "Our calendars are $15, include free shipping to the US, and 50% of the net proceeds are being donated to Give Kids The World Village in Orlando." All the photos were taken by members of the Coaster1010 team and include: Twisted Cyclone, Thunderbird, Thunderbolt,. Railblazer, El Toro, Fury 325, Steel Vengenance, Griffon, Tennessee Tornado, Twisted Timbers, Hangtime and more!
Click here for the official details and to find out how you can buy one!

(8/23/18) BlooLoop has posted a large article about how the Magic Castle and Novaex Group are coming up with new themed attraction plans for China that will be marketed under the Magic Castle brand and "will fuse immersive technology with theatrical illusion and storytelling". Make the jump and check our the details and some amazing concept artwork for what they have planned.

B&M - (10/8/18) The latest update to WildGravityTravels stops by the B&M manufacturing plant in Ohio to see just what's lying around this week. From the look of the pictures they are still cranking out Yukon Striker track for Canada's Wonderland another with two other mystery projects. One has bright banana yellow color track that seems to be labeled as being a new Megacoaster project (MC-Q), while there are other track sections that are painted a nice blue shade that may be for a new Wing Coaster (WI-P), along with a bunch of unpainted track as well.
They believe that the yellow track is for "Music Roller Coaster" going to the Happy Valley theme park in Beijing, China.
CARNIVAL CRUISE LINE - (2/1/19) The latest rendering released of the new Carnival Mardi Gras vessel launching in 2020 with the Bolt coaster now also shows off that the coaster will soar over a large waterpark area and mini-golf course. The first cruise itineraries were also released a few hours ago that list four special cruises taking place from locations in Europe and New York from August to mid October before the Mardi Gras arrives in Florida to begin regular service from Port Canaveral where it will offer two different 7-day itineraries, visiting either the Eastern or Western Caribbean.

(12/15/18) It may be time for Screamscape to hit the high seas in the near future, as Carnival Cruise Line just announced they are building what may be one of most exclusive coaster credits an enthusiast can claim to have with something called "Bolt". Coming to the the Carnival "Mardi Gras" in 2020 will be the first ever roller coaster at sea! Where a normal purely gravity powered coaster would have difficulty dealing with the sway of the ship, Carnival have solved with problem through the use of the awesome looking "Spike" powered coaster system from Maurer Rides.
Riders will climb onto one of Bolt's powered two-passenger motorcyle-like cars and gun the thottle up to 40mph though an 800 feet track full of twists, turns and drops, 187 feet in the air above sea-level. Bolt will even take riders for a spin around the Carnival vessel's iconic shaped funnel atop the ship.
The Carnival Mardi Gras will be based in Port Canaveral, FL (the closest port to Orlando) and make use of a new state-of-the-art terminal building when it launches in 2020. The new Mardi Gras is also said to be the line's first "XL-class" ship, and more details about other features that will be part of the Mardi Gras experience will be announced throughout the next year. A second XL-class ship will begin construction in 2020 and launch in 2022, though it has not been confirmed if it too will feature a "BOLT' style coaster.
CAVU DesignWerks - (12/15/18) CAVU Designwerks has announced that the new Flying Theater attraction that they opened in Changsha, China in October has been a huge success for the Macrolink Group. The "Beautiful Hunan" attraction at the Tongguan Kiln International Culture and Tourism Center has been the most in demand attraction since it opened. Check out a preview of it in action in the video clip below.

Cedar Fair - (7/3/19) The local news confirms that Cedar Fair has completed their purchase of the two Texas Schlitterbahn waterparks in New Braunfels and Galveston. The completion of the deal also starts the clock ticking on a 120-day window in which Cedar Fair can opt to purchase the Kansas City waterpark as well for an additional $6 million.

(6/20/19) According to this update, Cedar Fair announced that upon the closure of the deal to purchase the two Schlitterbahn parks, they plan on investing about $10 to $15 million into these two parks over the next two to three years. There is no breakdown about who will get what, but as the New Braunfels park is much older than the Galveston park, it would seem likely that it may get the lionshare of the funds.

(6/16/19) Asking around, I've been told a few more interesting details about the Schlitterbahn purchase by Cedar Fair. According to our sources the deal will give Cedar Fair ownership of the Schlitterbahn brand name going forward. I've also been told that the South Padre Resort left out of the deal will remain owned by Jeff Henry going forward, who will have to rename it as something else for the 2020 season. So this is technically more than just the purchase of the two parks, but more of a purchase of the best parts of the whole company along with Schlitterbahn's best staff, who could really help Cedar Fair make their own waterparks better.

(6/15/19) Cedar Fair surprised everyone this week with the announcement that they have entered into an agreement to purchase two waterparks from Schlitterbahn, but not the park in Kansas City that everyone thought would be sold. Instead Cedar Fair is buying the flagship Schlitterbahn Waterpark and Resort in New Braunfels, Texas along with the Schlitterbahn waterpark in Galveston, Texas with a cash purchase of $261 million.
As part of the agreement, Cedar Fair will also get the right to acquire the Kansas City waterpark for $6 million in the future, if they decide they want to move ahead with that deal at a later time. According to the press release from Cedar Fair, the flagship park in New Braunfels has been voted as the 'Best Water Park in the World' for 21 years straight, and the Galveston property has been voted as the 'Best Indoor Water Park in the World' for the past decade. The deal is not expected to close until later in Q2 2019, so it will be business as usual at the Schlitterbahn parks for much of this Summer season.
While I have not been to the Galveston park, I can agree with the opinion on just how great the original park in New Braunfels is, and you can take a look at all the crazy attractions they have in a video feature below that we made after a visit back in 2011. This also marks the first entry of the Cedar Fair branding into the Texas market.
There are a few issues I am curious about with this deal, because in addition to the Texas parks purchased, there are two additional parks in Texas: one in South Padre Island and one in Corpus Christi. Schlitterbahn lost the Corpus Christi park at a foreclosure auction in 2018 to IBC Bank who continues to operate the park as a "licensed Schlitterbahn" property, and but nothing was mentioned about the South Padre Island park which is also connected to a resort property with a small indoor waterpark as well. I am unsure of the ownership status of the South Padre Island properties, but I know ownership of the Kansas City property is shared between Schlitterbahn and EPR Properties, so there will likely be some other issues that need to be handled if Cedar Fair wants to fully purchase that particular park.
Otherwise, nothing was mentioned in the press release if the Cedar Fair purchase would come with control of the Schlitterbahn brand name, or if this is another "licensed" agreement to keep using the band, or if they are planning to re-brand the purchased parks in the future. Given the world recognition of the Schlitterbahn name in Texas as world class waterparks, it would be a shame to change the names of the Texas parks, even with the damage done to the brand due to the incident at the closed Kansas City park.




(5/8/19) Cedar Fair filed for a couple of new ride name trademarks this week, looking to possibly use the names "ORION" and "POLARIS" for new rides in 2020. Chances are one of these could be for whatever coaster Kings Island is planning, and interesting to note that both seem to cary a celestial theme, with Orion being one of the most famous constellations in the night sky and Polaris also being known as the North Star. For longtime readers still keeping track, Cedar Fair finally released their claim on the name Centurion earlier this year, so that one is off the table, though they are still hanging onto "The Ledge" for some reason.

(2/17/19) Cedar Fair laid out their own strategic plan for growth over the next five years that includes adding more interactive and immersive family attractions, more special events throughout the seasons at their various parks, adding more live concert performances, as well pursuing any possible development opportunities on adjacent land where possible. For the later this means possible new project developments on the 1,300+ acres of property they own next to their parks for other possible out-of-park projects like hotels, sporting facilities and more that can be revenue drivers year-round.

(1/16/19) Cedar Fair will announced their year-end 2018 earnings report on Feb. 13th, 2019 with a conference call at 10am EST. Follow this link to listen-in to the call.

(10/9/18) Cedar Fair has been successful with their various Halloween themed events at the parks for many years now, and after successfully launching WinterFest events at 7 of their 11 parks the chain is now looking to add even more seasonal event promotions to help drive up annual revenue by 4%. According to the local news the Halloween and Christmas events boost their 3rd and 4th Quarters, but they will likely be looking to find ways to boost the 2nd Quarter results, especially when the parks are just opening for the season.
New events, possibly themed around new attractions are a possibility, but I've also seen some of the parks putting on successful food based events, like the Great Carolina Food Festival at Carowinds, or the Knott's Berry Fark Boysenberry Festival, so I'd expect to see more events like these expanded to other parks.
The article also has an interesting note regarding adding VR experience sto rides, but Cedar Fair explained that they've tried it on two coasters and found it to be "cumbersome", that it "didn't attraction additional consumer demographic groups and it required more employees." So bottom line, don't expect to see more VR added to the park's coasters. Instead they plan on experimenting more with Augmented Reality opportunities to add "digital elements to a live setting".

(9/7/18) Cedar Fair released a press release stating that their parks reported in record revenues this August. Over the five week period net revenues were $288 million (up 6%) compared to the same period of time in 2017, along with a 5% increase in attendance, a 1% increase in guest PerCap spending and 7% increase in "out-of-park revenues" which includes resorts. This is all great news, as the company experience some softer results over the first half of the year, but now the plan is to continue the momentum they have and finish the year strong as they look forward to the popular Halloween and Christmas holiday seasons ahead.

(8/17/18) According to a report on BlooLoop, Cedar Fair presented their strategy for long term growth and in addition to building world class attractions, it also includes adopting "digital technology" into their parks to enhance the guest experience (including new mobile apps and park-wide free WiFi) as well as the development of the land next to their parks to develop new hotels and possibly more sports facilities. This long term plan includes the "continued expansion of Carowinds" which has responded well to three years of heavy investment thus far.

Cirque du Soleil - (7/6/18) It was one year ago that Cirque du Soleil made headlines when the company announced that they had purchased Blue Man Productions, the company behind the popular Blue Man Group shows. Yesterday Cirque made waves again after announcing the purchase of VStar Entertainment Group. VStar is a producer of live traveling shows that mostly focus on entertainment IPs for small children with shows like Paw Patrol Live, Bubble Guppies Live, and formerly a series of Sesame Street Live shows.
VStar is also the owner of the "Cirque Dreams" branded shows who creating smaller budget Cirque du Soleil style shows for smaller venues like casino resorts, theme parks and cruise lines.
While last year's purchase of Blue Man Group was seen more of Cirque trying to simply expand their line up by purchasing one of their strongest competitors, the purchase of VStar paints an entirely new picture. Now it seems clear that Cirque du Soleil is focused on expanding their empire by creating an umbrella of different traveling and temporary production shows and casting a much wider net into the marketplace. I'm sure this purchase has made the likes of Feld Entertainment (Disney on Ice, Marvel Universe Live, Sesame Street Live (current), Monster Jam, and formerly Ringling Bros.) sit up and take notice that they have some new competition with a serious pedigree and solid reputation.
Disney - (5/15/19) I had a feeling this would happen, but according to the latest reports from the Hollywood trades, Disney has stuck a deal worth at least $5.8 billion with Comcast that will allow for Disney to buy Comcast's 30% ownership of HULU in 5 years. This will put full control and ownership of HULU firmly under the Disney corporate umbrella, adding this already strong streaming media player in as a firm tentpole in Disney's own push to enter the streaming marketplace.
This also makes sense as the Disney+ streaming service that will launch near the end of the year will firmly focus on family friendly content, HULU already is home to more adult fare (movies and self-owned content) in addition to the large collection of TV show content. I would imagine Disney would leverage the power of HULU's large audience to launch their new Disney+ service as a possible add-on to HULU, or bundle them together with some kind of discount rate.
Some other details: While the purchase part of the deal won't happen until 2024, Disney will assume full control of HULU effective immediately.
Comcast / NBCUniversal have also agreed to continue to license their content to HULU through late 2024, though starting next year some NBCUniversal content will be given non-HULU exclusive status and allow NBCUniversal content to be licensed out to other streaming services as well. (To who? Well it seems NBCU is planning to launch their own free (but ad funded) streaming service sometime in 2020.)
In 2022 NBCUniversal will have the rights to cancel most of their content agreements with HULU if they choose to do so.


(4/27/19) I don't post a lot of movies reviews here on Screamscape, and while this won't be a full review, I have to say I was humbled this morning by witnessing the new Avengers: Endgame film from Marvel / Disney. No spoilers here… but this was an epic and satisfying conclusion to the epic and decade long piece of cinematic storytelling of the Marvel universe characters.
All the highs, all the lows… I cried… I laughed and I cried again, as the conclusion to this chapter of the Marvel Cinematic Universe story grabbed me and ran wild like an epic roller-coaster from start to finish. At the conclusion, I knew we had just witnessed the conclusion to "the story" that will mark this generation in the same way that the original Star Wars saga trilogy forever marked my own generation back in the '80s. We all remember what it felt like back in the '80s when we all learned who Luke Skywalker's father was, and for today's generation, they will forever remember where they were when "the snap" happened and the stakes behind "Whatever it takes."



(7/28/18) We've been talking about it for months, and now the deal has been approved by both parties... Disney and Fox have both approved the buyout deal worth $71.3 Billion! It will take time for everything to be finalized and worked out and given final approval from all the regulatory groups out there, but it is happening and now will officially begin.

(5/10/18) Perhaps more than any other theme park company out there, Disney comes up with and files paperwork for all kinds of crazy new technology patents. While they don't all result in new ride systems or entertainment concepts in the parks, it is interesting to look back and a number of interesting concepts Disney has filed for in the last few years.

(12/14/17) A couple of major news items dropped from Disney this morning, confirming the past few weeks of rumor and speculation.
For starters… it is official… Disney is buying 21st Century Fox, provided the deal doesn't trigger any federal government antitrust concerns. The deal will cost $52.4 billion in stock, with Disney taking ownership of the 20th Century Fox film studios and content library, the various cable networks (FX, National Geographic) Star TV, as well as ownership stakes in Sky, HULU and some regional sports networks.
This does make my previous thoughts regarding just what Disney will do with a controlling 60% ownership stake in HULU, and how it will play into Disney plans to launch their own streaming service for Disney / Fox content in 2019 to compete with Netflix. Rather than startup their own new service, I would think it would be infinitely easier on Disney to simply evolve the existing HULU service with it's own existing subscriber-base into their streaming service plans.
As for the IPs… I would think there may be some worry about Disney's intentions for the future of the major FOX owned IPs like Alien, Predator, Avatar, X-Files, The Simpsons and Family Guy going forward, especially as some of them don't always jive with the Disney environment, and in the case of the later two, have enjoyed a history of poking fun at Disney from time to time. Universal can't be too happy about Disney taking ownership of The Simpsons after just pouring tons of cash into building up The Simpsons universe into the Orlando and Hollywood parks. (Another bullet point for discussion I suppose for when any kind of Disney/Universal IP talks take place)
Then there is the FOX's piece of the Marvel Universe… namely the X-Men and Fantastic Four. The FF are pretty much dead and gone from the Fox universe, so they'll be in good hands with Disney, but what of the X-Men universe? Fox has taken some big strides in the last few years to beef up and start launching a much more interesting world of the X-Men characters with more R-Rated content with Deadpool and Logan, and now the interesting New Mutants looking spinoff with a horror vibe. Plus Fox had just begun rolling out Mutants in a big way on the small screen with Legion on FX and The Gifted on Fox. While films in the works for 2018 (Deadpool 2, New Mutants, X-Men Dark Phoenix) are safe, one has to wonder what will happen to the X-Men universe still in the development pipeline like Gambit or X-Force and the future of any ongoing Deadpool or X-Men series films.
With the way now clear for Marvel's X-Men and Fantastic Four characters to join their fellow Marvel characters in the Marvel Cinematic Universe proper, I've got a feeling that we will likely see some shake-up in the unrevealed plans Kevin Feige has planned for the MCU Phase 4 storyline in the fallout of the two-part Infinity War storyline that will come to a close in 2019. Avengers VS X-Men anyone? Or at least a little Wolverine cameo somewhere at the end of Infinity War please.
The other big piece of news was confirmation that Bob Iger's contract has been extended, leaving him in place as Disney's Chairman and CEO through to the end of 2021 to oversee the expansion. Previously he was set to retire at the end of June 2018, so he will be extending his reign for another 2.5 years.

Dynamic Attractions - (11/20/18) A great video showing off the power of Dynamic Attraction's new Dual Power Coaster concept ride system can be found below… and it's simply amazing. At the end of the video they confirm that the first one will open in 2019, and at IAAPA it was mentioned that this first one would be in Malaysia. I can only assume this is going into the 20th Century Fox World theme park slated to open in 2019, and based on the look of the construction pics posted thus far at ThemeparX, you can see a similar ride system being built with a desert mountain façade, rumored to be a Sons of Anarchy themed attraction. If true… then the vehicles could very well be motorcycle themed as well I suppose.




(11/14/18) Dynamic Attractions announced a new ride concept at IAAPA called the Dual Power Coaster which was also selected as the winner of the 2018 Brass Ring Award for Best New Product Concept. The idea features a hidden coaster track on a motion platform, so the only thing you see from the surface is a road surface and a small slot down the middle, similar to Disney's Test Track concept. In addition to the motion base the coaster cars feature wheels attached to a separate power drive which makes "capable of doing spin-outs, drifting, air time and other racing moves."
Screamscape will be heading to IAAPA later this week to check this out first hand and gather more info. Sure sounds like a system that would be ideal to use if you wanted to make… say… a fun dueling coaster ride themed to MarioKart or Fast & Furious. Don't you think?



Great Wolf Lodge - (7/6/19) I did not know this was a thing offered at any Great Wolf Lodge Resort, but apparently the Lodge in Gurneee, IL (not far from Six Flags Great America) is starting a trial-program in which they will begin selling "Day Passes" to use the waterpark for the next 45-days. Previously the waterparks at the Great Wolf Lodge resorts were exclusive to the guests staying at the Lodge, thus keeping the crowd levels down as well as off-setting the high room-rates that are normally charged for this perk. Apparently this policy has changed in recent years, as it was not being offered during my last visits, but now seems to be offered at most of the other Lodges.
According to Great Wolf Lodge, the number of tickets offered on any given day are based on the number of vacant rooms they have each night, to make sure that the waterparks don't become overcrowded. I'm not sure why, but for some reason the Day Pass program here had to be approved by the local Gurnee village board, and at the end of the trial, if they want to turn it into a year-round program they will once again have to get village approval.
If you are interested in visiting this or any of the other Great Wolf Lodges with a Day Pass they've got a website where you can buy them in advance, but they aren't cheap, as they prices also seem to fluctuate based on how busy they are and if you are trying to visit in peak season or off season. They say prices can start as low as $50 per person, but looking up the price for my local Lodge in Charlotte, if I were to visit tomorrow (Sunday, July 7th) the Pass Passes would cost $90 a person, but would typically drop down to $65 a person if visiting on a weekday later in the month. Obviously the more Day Passes you need to buy for your group, the better the price option on just getting a room for the night begins to look.
Herschend Entertainment - (7/17/18) This week BlooLoop has posted an in-depth interview with Jane Cooper who is currently the President and COO of Herschend Family Entertainment and formerly the President and CEO of the old Paramount Parks division. Give the article a read to get some insight into the old Paramount Parks chain and how those lessons have also moved forward into the current plans in place for Herschend's parks and attractions.
Holovis - (12/5/18) BlooLoop reports that Holovis has launched a new company division called "Extended Cinema" or "XC". The goal of the new division will be to put "magic back into movie theaters" by using "interactive, immersive and event-enabling technologies" to make the experience of going out to the movie theater something special and unique once again. This can be done through the addition of new interactive experiences in the lobby, preshow experiences that could be interactive, and the addition of "4D theater" style special effects in the theater to enhance the experience. You can find the new Extended Cinema website here.
IAAPA Conventions - (9/22/16) IAAPA has confirmed that the annual IAAPA show contract has now been extended to keep the tradeshow in Orlando through to at least 2030.
Legacy Entertainment - (11/21/18) Legacy Entertainment confirmed that the Shanghai Haichang Ocean Park project they worked on officially opened on Nov. 16th. Two other park projects they have been working on will open in 2019 in Indonesia: Trans Studio Bali and Trans Studio Action Zone (near Jakarta). Our friends at BlooLoop have posted some concept art and more details about the differences between the projects, including the Bali one which is being promoted as "the world's first social media theme park".
Merlin Entertainment - (6/30/19) I was a bit shocked by this, but Merlin Entertainment has agreed to a £6 billion ($7.6 billion) acquisition deal coming from Berkeley Bidco Limited. This is actually a new partnership company between the LEGO Kirk Kristiansen family group known as Kirkbi, along with Blackstone Group and CPPIB. Kirkbi will own 50% of Merlin, while the remaining 50% will be owned by a partnership between Blackstone's private equity firm and CPPIB who is a Canadian pension fund. While Blackstone is a name that many in the amusement industry are familiar with over the years, Kirkbi is a newer "investment vehicle of Lego's founding family". This is interesting, as it puts the fate of the LEGOLAND theme parks back in control by some of those who helped create and build the LEGO brand in the first place.
The deal is expected to be finalized in Q4 0219.

(11/27/18) According to a post at BlooLoop, Merlin Entertainment has announced that they will stop using plastic straws at all of the attractions they own around the globe by the end of the year.

(9/11/18) According to the local news the Chinese province of Hainan will be home to a second Legoland theme park in China after the latest deal signed with Merlin Entertainments Group. The first Legoland theme park in China is currently under construction in Shanghai and set to open in 2022.

(3/13/17) According to our friends at BlooLoop, Merlin Entertainment has signed a deal that will see the first Legoland theme park built in China in the Shanghai area. The timetable to start construction sounds like it is still a bit fluid, but they hope to have it ready to open by 2022. This was first mentioned back in 2015, and at the time they said the plan was to also open other Merlin attractions in Shanghai such as a Shanghai Dungeon and a new concept themed around the Kung-Fu Panda series. Merlin already has a Madame Tussauds in Shanghai and owns the Chang Feng Ocean World aquarium.
Parque Reunidos - (7/3/19) Parque Reunidos has opted to "terminate the contracts" to build new Lionsgate themed indoor attraction centers in Lisbon, Madrid and New York City. The New York City site was expected to open as early as late 2019, followed by the Madrid location in 2020, but no longer. The loss of the project is estimated to be around 42 million Euro and a reflection of lower than expected results from other indoor attraction projects they opened in Spain over the last few years.

(4/27/19) According to the local news reports Spain's Parque Reunidos theme park chain is accepting bids for a possible buyout. The leading bid right now is from EQT, a Swedish private equity firm joined by Miles Capital and Alba, who are offering $15.6 per share for a 55.79% of the company. The total bid is estimated to be worth $702.7 million right now. Apparently Miles Capital and Alba separately already own the remaining 44% of the company.

(10/18/18) I forgot to post this last week, but according to a report at BlooLoop, Fernando Eiroa, the CEO of Parques Reunidos, has suddenly resigned from the company effective immediately and the search is on for a replacement CEO. Follow the link for the rest of the details.

(9/21/18) BlooLoop has posted an interview with the CEO of Parque Reunidos, Fernando Eiroa, where they talk about the companies rapid expansion over the past few years, adding new IPs to the parks, and what the future plans for expansion are going forward, both in the US and internationally.

(7/12/18) Parque Reunidos expands their park empire again with the confirmed purchase of Wet 'n' Wild Sydney in Australia. According to the reports the park was purchased for $40 million Aussie Dollars ($29.5 million US) from the previous owner, Village Roadshow Theme Parks. The deal is expected to be finalized in about three months, and is the first expansion of Parque Reunidos into the Southern hemisphere.
Premier Rides - (11/28/18) In case I forgot to mention this, Premier Rides is working with Kuka to open the world's first robotic coaster at the new Wanda park opening in Guangzhou, China in 2019. Based on the artwork, imagine a set of roller coaster seats mounted to the end of a giant industrial robot arm… which is then mounted to roller coaster wheels on a coaster track. While I'm sure it wont be moving too fast or anything as it rounds the course, this should offer some all new sensations unlike anything else we've experienced to date.

Ride Entertainment - (8/25/18) Just wanted to give a quick shout-out to say "Congratulations!" to our friends at Ride Entertainment who are celebrating their 20th anniversary this year. Ride Entertainment has been behind the sale of probably far more rides than most people know over the years, including a number of record holders. Currently they server as the North American sales reps for a number of well known attraction companies, including: Gerstlauer, Lagotronics, Funtime, Extreme Engineering, Skyline Attractions, Ropes Courses, Inc, as well as the owners of the popular Skycoaster thrill ride.
Rocky Mountain Construction - (9/29/18) Speaking with a source who attended the IAAPA EAS show this past week, I'm told that while RMC did not have a booth at the show, there was a lot of interest in their upcoming projects in Europe. This includes the current conversion of Robin Hood at Walibi Holland for 2019, and an upcoming custom made project going to Energylandia in 2020. Based on the buzz, I'd be surprised if RMC didn't start spending a bit more time working the other side of the Atlantic in the coming years.

(5/30/18) Check out this interesting ad in the latest issue of Asia Attractions Magazine, which seems to promote that an RMC Raptor style coaster is coming to China. Anyone know more?

S&S Worldwide - (2/14/18) S&S Worldwide has announced the launch of an all new website for the company, along with a new website address at: www.s-s.com
You can visit the new website to see all of S&S's current ride attractions, upcoming events, press releases, contact information and more.
Sally Corporation - (9/12/18) Sally Corporation has announced a new partnership with Aardman that will allow them to create dark rides based on "Shaun the Sheep". The company will be on hand to talk about concepts for this new IP to prospective buyers during the European Attractions Show in Amsterdam taking place Sept. 25 - 27, 2018.
SeaWorld Parks & Entertainment - (7/28/19) This is a new one on me, but the information posted in this article is very interesting, claiming that a possible merger between SeaWorld Entertainment and Parque Reunidos, that could also put the combined theme park giant together as an entirely privately owned entity, free from the wild ride of the public stock markets.
Last I heard about Parque Reunidos is that the company itself was looking over options to be bought out by their own investors. Give it a read and see what you think, because they claim it could all happen before the end of the year.

(7/20/19) Interesting power shifts taking place at the SeaWorld Entertainment board room. The Chairman of the Board, Yoshikazu Maruyama, is stepping down as Chairman, but he will stay on as a SeaWorld Director. Stepping up to replace him as Chairman will be Director Scott Ross who is the Founder and Managing Partner of Hill Path Capital LP, and prior to that was a partner at Apollo Global Management.
In addition to this, the Board of Directors has also added one more member (going from 7 to 8) named Charles Koppelman who's comes as the Chairman and CEO of CAK Entertainment, with previous experience with Martha Stewart Living, EMI Records, and had served on the boards for the Las Vegas Sands and Six Flags, amongst others.
The movement of Maruyama isn't surprising, as his attachment to the board came with the addition of Zhonghong Holdings to the company. With the termination of that deal, I wouldn't be surprised to see Maruyama phased out of the board entirely at the end of his term.
Meanwhile the rise of Scott Ross to Chairman isn't surprising either, as his Hill Path Capital investment company is now currently SEAS largest shareholder, owning a reported 16.62% of the company's shares as of this week. By comparison, the second largest shareholder (Vanguard Group) only holds 7.47%. He is also no stranger to the amusement sector, as he worked for Apollo prior to starting Hill Path, which has had their hands in a number of entertainment / leisure company deals over the years.
This includes an attempted purchase of Cedar Fair in 2009/2010 that fell apart.
30% Ownership of Caesar's Entertainment Corp (the casino company, not the pizza)
Purchase of Great Wolf Lodge in 2012 (later sold off in 2015)
Purchase of Chuck E. Cheese Entertainment in 2014
Apollo was also bidding to purchase Blackstone's full ownship of SeaWorld Entertainment as well, back during the time period when SeaWorld's ownership was private and had not yet gone "Public" with their stock IPO. Blackstone later made the choice to go public rather than sell the company privately, and walked head-first into the Blackfish PR disaster, from which they are still trying to recover. I'd bet Scott Ross was involved on the Apollo side of things back in 2013, and I find it interesting that he still had his sights set on SeaWorld years later after splitting to form his own investment company (Hill Path Capital). Perhaps a personal quest to finally get the big one that got away.
Given the changes we've seen taking place since former CEO Joel Manby left the company in early 2018 that have given rise to a more aggressive build out slate of thrill rides chain wide in 2019 and 2020, I do wonder if any new changes are in store going forward.

(5/8/19) According to news reports SeaWorld Entertainment's largest shareholder, Sun Wise Co., an affiliate of China's Zhonghong Zhuoye Group Co., has defaulted on their loans and was forced to return their shares in the company to securities agents. SeaWorld has now canceled the theme park design/development deal they had with Zhonghong.

(4/14/19) I'm sad to report that despite rising stock prices and attendance levels that seemed to indicate that the company was finally back on track, it has been confirmed that the SeaWorld Parks & Entertainment parks went through yet another round of layoffs on Friday. The timing is a little extra odd in my opinion, as it comes at a time when the parks should all be increasing their staffing ahead of the busy summer season.

(3/20/19) In an unexpected bit of news, SeaWorld Parks & Entertainment has announced that John Reilly, their former interim CEO who has led the company out of the shadow of Blackfish, will be leaving the company entirely, effective March 31st. It is no secret that Reilly was passed over for the official CEO spot when the Board of Directors chose to hire outsider, Gus Antorcha from Carnival Cruise Lines as the new CEO, returning Reilly to the COO possition he previously held.
No reason was given for the departure, other than a statement made that Reilly chose to leave on his own after 34 years at the company one month after Antorcha took the reins. After proving himself as the one person able to actually turn the company around following the dark post-Blackfish years, I've got a feeling he proved his worth in the business world and could have been scouted by headhunters for another company. We'll just have to wait and see where he resurfaces.

(3/3/19) SeaWorld Entertainment reported new financial resorts that continued their trend of recovery for all of 2018, finally appearing to be in full recovery mode from the fallout that came with the release of the film, "Blackfish". The chain reported 8% attendance growth in a normally slow Q4 2018, along with a full 8.6% attendance growth for all of 2018 in general. Revenue gains were not quite as robust as the attendance gains, but they were still moving in a positive direction along with a reported 10.9% increased in guest spending. You can read a fairly complete review of all the data over at The Motley Fool.

(2/7/19) SeaWorld parks have announced the hiring of a new CEO for the company as Gustavo Antorcha, a top executive that they managed to hire away from the Carnival Cruise Line company. Interim CEO John Reilly will now officially take on the role of COO for the company as well.

(11/13/18) A wild rumor has been making the rounds... claiming Six Flags could be in talks to buy up SeaWorld Parks & Entertainment. Could it be true? And is this a deal a risk worth taking? Read my breakdown of this in my latest feature over at BlooLoop this morning.

(11/7/18) More good news coming from SeaWorld Entertainment in the companies Q3 2018 results report. Compared to the same quarter last year, SeaWorld reports an attendance increase of 9.7%, which means 700,000 more guests. Revenue over the same quarter also increased 10.4%, or $45.5 million, compared to the same time period in 2017.
For the first nine months of 2018, the chain has seen an overall attendance increase of 1.4 million guests (8.7%) and an overall revenue increase of $94.4 million (9.5%). Mixed with new marketing and plans to invest in new attractions going forward, the chain also reports seeing a "double-digit increase in season pass sales revenue" so far this quarter.

(9/19/18) According to Fox Business SeaWorld Entertainment along with former CEO James Atchison have agreed to pay a combined $5 million fine as a settlement for fraud charges for misleading investors about the true impact the documentary film "Blackfish" was having on the company. On a similar note the company's former VP of Communications also agreed to settle a fraud charge for his role in "misleading investors".

(8/15/18) SeaWorld Entertainment has announced that they have signed a 5-year contract extension to their deal to use the Rudolph the Red-Nosed Reindeer and Friends characters. This will keep the characters in use through to January 31, 2024 at the SeaWorld parks in San Diego, Orlando and San Antonio, at the Christmas Town events at Busch Gardens Tampa and Williamsburg and at A Very Furry Christmas at Sesame Place.

(8/10/18) As part of the earnings report, it was said that SeaWorld Entertainment has vowed to spend $150 million a year on new capital expansion projects for the parks in order to raise attendance levels by adding a new ride, show or event attraction to each of their parks every year.

(8/8/18) Strange things are afoot at the SeaWorld Entertainment parks as of late. According to the latest earnings reports the company seems to have turned a corner and has been showing improved numbers (financial and attendance) for the last two quarters. As a result, the company's stock price actually improved quite a bit this week, jumping up $4 alone on August 6th and has continued to slowly rise on August 7th.
This is where things get odd... because on the morning of August 7th I was contacted by various sources that informed that another big layoff was taking place within the company, but instead of focusing on a number of lower to mid-level staff members, this one was apparently more focused on the jettisoning of a number of high level salaried positions within the parks. This included a number of VP and Director spots in just about every department you can think of... IT, Marketing, Entertainment, Cullinary, Operations, Engineering, etc...
All said and done, by the end of the day the chain reported that they had removed 125 positions from their payroll, all part of a plan mentioned by Interim CEO John Reilly on Monday to cut the ir budget by $50 million. The question is... why? The official response is that it was done for "the continued growth and financial success" of the company, but I'm hearing there is more to it than that. While some of the positions removed were said to be spots that some insiders were surprised did not happen in the last couple corporate cullings, the overall effect of removing so many members of upper management this time seems much more strategic... almost as if the board of directors may be positioning the company to be in just the right condition to ripe for a purchase offer from an outside company. Stay tuned... I don't think this story is over yet.
(6/13/18) SeaWorld Entertainment has rolled out a new change to all their parks nationwide... removing all plastic bags, straws and plastic drink lids in an effort to cutback on plastic position to the environment. Paper drinking straws are available as a replacement for plastic, and when shopping cloth bags are now available for purchase to carry your items in. Don't worry, they aren't going to sell these bags at typical "theme park prices", as the smallest bag can be purchased for just .99 cents. Paper bags are also available for .10 cents in select locations as well.
While we're talking about the company... would you believe things are finally starting to look up? The stock price has soared back up to levels we haven't seen since the Blackfish campaign began to squeeze the company hard. Armed with new officers calling the shots like Walter Bogumil as the new Chief Strategy Officer, the company is being pointed in a new direction. Along with the shedding of some old corporate weight, there is a chance that the company has finally seen the last of the bad times and will begin to recover, especially if can post some positive attendance and earnings results following the Summer 2018 season.
(5/9/18) It's been awhile, but SeaWorld's stock price surged following the announcement of some much needed good news from the struggling company... that so far attendance at the parks has risen nearly 15% during the first three months of the 2018 season, though some of the growth can be attributed to the placement of the Easter holiday during Q1.
Mixed with the announcement that Sesame Street Land is coming to the Orlando park in Spring 2019, this may finaly signal that a recovery of sorts is on the way for the SeaWorld parks, along with a push to put the Sesame Street characters more in the spotlight as a replacement for their old icon, Shamu.
In other news, Zhonghong Co Ltd. announced their plans to build the first SeaWorld branded park in Asia, to be located off the coaster of Haikou, on the man-made island of Hainan in China that is currently being formed. While the first international SeaWorld park is under construction in Abu Dhabi, and was announced that it would not have Orcas in it at all, no details about the presence of Killer Whales was mentioned at all regarding the new Chinese park.
Six Flags - (8/8/19) Screamscape has been informed that an official press release regarding the new Six Flags Qiddiya theme park project going into Saudi Arabia will take place on August 26th. Stay tuned!

(8/1/19) According to this report new details about the Six Flags Qiddiya (Saudi Arabia) theme park development are supposed to be announced sometime in August.

(7/29/19) Good news released in Six Flags Q2 report for 2019. The company announced revenue for Q2 was up $32 million (+7%) compared to the same quarter in 2018, coming in at $477 million. The growth is primarily attributed to an 8% increase in attendance (10.5 million guests) and a 14% increase in funds from sponsorship, international agreements and accommodations. This later grouping also included that previously mentioned $7.5 million settlement payout from the Dubai park project being cancelled at the last second.
On the downside, while attendance was on the rise, guest spending PerCap dropped slightly by 1% compared to the same time period last year. You can read up on all the rest of the details in the press release by following this link.

(7/16/19) Six Flags has sent out another very interesting survey this week. This one seems to suggest that the theme park company is eyeballing the possibility of expanding into smaller markets through building their own Six Flags branded Family Entertainment Centers. They survey asks readers for their opinion on the modern batch of indoor attraction concepts like Trampoline Parks and Climbing Facilities, and mixing them with other more traditional FEC style attractions.
The list they are looking for opinions on includes: Climbing Walls, Indoor Zip Lines, a "Wipeout or Meltdown Bar", Battle Beam (joust beam), Inflatables, Laser Maze, birthday party rooms and even the inclusion of an eGaming center. (Can we drop the Laser Maze already? In my opinion these attractions are so tiresome after you've tried it once.) Oh, and they also want to put in some unique stuff of their own like "VR experiences", roller coaster simulators and more.
They also have a list of possible names for these centers that all start with 'Six Flags". SF Indoor Thrill Zone, SF Fly Zone, SF Amusement Center, SF Family Fun Center, SF Trampoline Park, SF Adventure Park, SF Indoor Thrill Park, SF Air, SF ThrilL Zone, SF Adventure Zone, etc…
So what do you think? Would this be a good move for Six Flags or do you think their corporate focus is stretched too thin these days to even bother with this kind of thing?

(7/4/19) In a settlement with Six Flags over putting the Six Flags Dubai theme park project on indefinate hold, DXB Entertainments will pay Six Flags $7.5 million. In exchange SF Dubai LLC will retain the "right of first refusal to use the IP rights in the UAE over the next five years" and that there will be no further claims between the two under the settlement.
Best Translation… the Dubai company "has first dibs" on the rights to build the first Six Flags park anywhere in the UAE, not just Dubai, but it has to act on it within the next five years or lose those exclusive rights to anyone else willing to build one.

(7/1/19) Six Flags announced that they will hold a Q2 results conference call at 8am on July 24th. To listen in call 1-855-889-1976, or look for a link to listen in on the investor website.


(6/25/19) According to readers who have taken the latest guest surveys from Six Flags, it looks like the company may be looking into the possibility of adding their own Six Flags hotels near some of their properties. Six Flags usually fires these questions off to guests from several parks just to get a wider reaction, as well as to disguise which market is the one intended, but so far they seem to be asking mostly about the Six Flags over Texas area, but have also asked guests about adding a hotel near the Hurricane Harbor Splashtown in the Houston, TX area, the Six Flags over Georgia area, Six Flags America area near Washington, DC, Six Flags Great Adventure in New Jersey as well as Six Flags Magic Mountain in California.
The weird thing is in the artwork for the front of the hotel they show an elephant and two giraffes behind the Six Flags logo, which would be strange for most of the parks discussed so far, with the exception of Six Flags Great Adventure.

(5/4/19) I promised I'd go more into detail this week about last week's crazy Six Flags park sale rumor, one that turned out to be false. Most false rumors are met with a heavy dose skepticism right off the start and are difficult to spread, but this one ran like wildfire for a couple days. What makes this rumor different? In my latest report at BlooLoop we break down the anatomy of a rumor, using this as a prime example, and really dig deep to reveal the history and true ownership of two of the original Six Flags theme parks in Texas and Georgia.

(4/28/19) It seems the origin of this Six Flags park sale rumor was a Facebook post by Texas Thrill Seekers, who have since updated their original statement. According to the posting, talks involving a possible park sale deal between Six Flags to Herschend Family Entertainment did happen... but it was some time ago and is no longer something being discussed.
The concept is a bit intreging though and while doing my own research on the rumor I uncovered some interesting details that I'll go over in a future article.

(4/27/19) I'm looking into the rumor for the moment, but an interesting story dropped into my ear the other night claiming that some very early talks may have been happening at the Six Flags corporate office to possibly sell off up to three parks from the chain to another theme park operator. So far only Six Flags over Texas has been mentioned by name, but I'm digging hard for more information and expect to have an update on this soon. Stay tuned!

(3/13/19) It was announced that CEO of Six Flags, Jim Reid-Anderson, is planning to retire at the end of February 2020 and that the company has begun a search for the successor. According to a filing with the SEC, Six Flags has stated that they will be looking at candidates both inside and outside the company to fill the position. (I'd like to take a moment to let them know that I am available if needed. Even if just for a single day… what an experience that would be to write about!)


(3/8/19) Just a quick update about the Six Flags mobile food ordering project, as a few readers have confirmed that there is an ad promoting the service coming later in 2019 on the Six Flags app already. So that confirms it… it's happening.
I've heard a bit more about how the roll out is expected to happen at each park along with a park-wide free WiFi network for guests to use with it. The park wide WiFi system is also said to be park of Six Flags' effort to move away from biometric identification systems. With WiFi in place, then each park will select a few choice restaurant locations to use it with, and in many cases it many only be available at each park's major or flagship restaurant locations, like Johnny Rockets, Chop Six and Mooseburger.

(3/5/19) Six Flags is conducting a very interesting survey… one that would address a common complaint that I've heard from many guests with the creation of a mobile food ordering system on the Six Flags park app. Avoid the long lines to order food from slow employees at the register by simply ordering your food in advance from anywhere in the park from your mobile device. Much like many fast-food mobile apps, you would notify the app when you've arrived at the restaurant for pick-up at which time they would cook your food and charge your card.
Based on the questions, which even include a simulated food order with a simulated version of the app, it looks like this is something that will happen, they're just trying to fine tune it all and get guest feedback on the process before rolling it out. With that in mind, it's not official until they do announce it, but I'd look for it to happen sooner than later.

(2/27/19) BlooLoop reports that the Six Flags Zhejiang theme park is currently set to open in June 2020 and they begin the final stages of construction on the theme park and a water park to be built alongside it.

(2/17/19) Six Flags released their 2018 year ending results this past week and in general the news seems positive, with full year revenue up 8% to $1.46 billion and attendance up 5% to 32 million and PerCap guest spending up 2%. Despite it all they failed to meet an EBITDA goal of $600 million they set for themselves, and instead only reached $554 million. There were also confirmations that the parks in China are developing slower than anticipated, with the first park that was set to open in 2019 now being delayed until 2020, to be followed by more parks in 2021 and 2022. Then there was the news that the Dubai park being shelved for the foreseeable future. The combined reaction to the good and bad news resulted in some unhappy members of Wall Street causing their stock price to drop around 15% after the results were posted, dropping from trading at $63-64 per share to $54.

(2/5/19) Six Flags will release their 2018 year-end financial results on the morning of Feb. 14th as well as conduct an investor conference call at 8am. You can listen into the call by visiting here or calling 1-855-889-1976.

(1/30/19) An interesting legal situation has unfolded in the state of Illinois that caught Six Flags off-guard. While not used at every park, it isn't uncommon for guests visiting theme parks to be asked to use a finger-scanner of some sort as part of a system to identify the guest with their pass into the park. In particular those kinds biometric scanner systems were very common at Florida theme parks, having been used for years at both Disney and Universal parks, though I believe Disney's use came to an end with the adoption of newer RFID-based systems.
Six Flags Great America in Illinois came under fire for using a biometric scanner over the past year when a mother brought about a lawsuit against them for capturing her son's biometric data without her consent when he got an season pass to the park. While not an issue elsewhere, the state of Illinois has passed BIPA, the Biometric Information Privacy Act which puts a number of requirements upon companies who collect such data, including the creation of a written policies in regards to the retention of such data, guidelines for the destruction of such data when the term is over, and to provide a written notice to customers that the information is being collected, as well as a the collection of a "written release" from each individual.
Violation of the terms allows for a fine up to $5,000, so the issue has been in bouncing around in the state courts for awhile and seemed to be going in Six Flags' way as there was no actual 'damage' done by the act. Things changed this past week when the state's Supreme Court passed their own ruling on the issue, which went against Six Flags. For now this is an issue contained in a limited area, but it should be interesting to see how things begin to play-out elsewhere in the world as a result.



(12/29/18) A reader sent some interesting screen captures my way, taken from a new guest survey from Six Flags about possible new attractions. The interesting thing is that of the nine options sent to me only one was for a ride (a family drop tower) and one was for a splash playground for the kids. The other seven options were all about gauging guest reactions to new animal exhibits and attractions, which I find especially interesting as Six Flags really only has animals at two of their parks: Six Flags Great Adventure and Six Flags Discovery Kingdom.
The exhibits in question were for a: Sloth Encounter, a Lion Exhibit Tour, Grizzly Bear Exhibit, Pig Encounter, Cheetah Exhibit, a Dolphin Demonstration and a Sea Lion Presentation. The later two are especially intriguing since we are still living in a post-Blackfish era where the concept of marine animals in capacity can become a toxic subject matter very quickly.
Now before I say anything more, keep in mind this is just one of many guest surveys Six Flags sends out over the course of the year and the point of these is to gauge guest reactions to a variety of different possible concepts, so for Six Flags this may simply be a way of dipping their toe in the water to see how markets react just to the "idea" of Six Flags parks having animal exhibits in areas where they currently don't, and doesn't mean that there is anything planned to happen. That said… what I found interesting was the inclusion of the two marine animal species concepts, especially in light of the rumor that leaks not long ago that Six Flags may have been considering buying part or all of SeaWorld Parks and Entertainment.

(12/20/18) A more detailed discussion of Six Flags' plan to expand within North America was posted to BlooLoop this week. Falling in line with the standard Six Flags growth plan over used over the decades, they are focused on buying up new smaller parks and waterparks that they can add to their chain, rather than build anything new from scratch. Follow the link to see how this works out for them and get an idea of what kind of other parks they could be looking to obtain in the future.

(11/30/18) According to a few sources, Six Flags has been sending a new ride concept survey around, one that seems quite focused on two possible ride concepts. The first is the Mack Power Splash ride concept. After removing a number of water rides over the past decade, it is nice to see a new water ride, even one that is really more of a coaster than a water ride, getting some potential love as the Pulsar version built at Waibi Belgium looks like a hell of a fun ride that could fit in at virtually any park. (For the record however, the Power Splash ride was shown in a survey for Six Flags over Georgia.)
That said, we have also heard reports of another survey going around, this one trying to get guest opinions on Dive Machine style coasters, even going so far as to show off a picture of Griffon at Busch Gardens Williamsburg as their example. (According to the reports, we've heard of the Dive Machine showing up in surveys about SFFT, SFOT, SFGAm, SFMM and SFSL).

(11/13/18) From the look of this Six Flags have signed a new deal to build a forth park in China, tentatively called Six Flags Discovery Park as part of an overall speed-up of development for an "international eco-tourism island" called Langqidao near Fuzhou.
In other news, Six Flags has been emailing out some guest surveys as of late for a few things. We know they've been slowly replacing the various Panda Express locations with their own Six Flags branded creation, "Chop Six", and now it sounds like they may be testing out a concept for a Mexican taco truck style restaurant called "Street Tacos". There are lots of Six Flags parks out there, and I don't know everything that goes on at each one, but is this an existing concept anywhere yet?
I've seen reports of another survey about possible changes to employee grooming standards, in this case the idea of allowing male employees to have short beards and goatees.
And finally, in another one they are gathering data on "Season THE FLASH Pass" options… a season long Flash Pass that could come in Regular, Gold and Platinum tiers. The options and prices vary quite a bit, offering everything from an Always Valid pass to one good after 2pm or after 4pm. Other options being looked at include a limited number of times the pass can be used, blackout days, or if you have to reserve your pass in advance or not, and if so, how early before your visit. The prices for the various options in the survey range anywhere from $49.99 to $299.99.

(11/12/18) A new park map, concept art and some actual early construction images from Six Flags Zhejiang in Haiyan were posted on Twitter this week. Check it out below.


(10/26/18) Six Flags stock price dropped around 14% after the Q3 earnings report was issued. While the chain still reported increases all around (growth, profits and attendance), there were small gains and did not reflect the higher figures that market analysts had hoped for.

(6/1/18) Six Flags is tossing around a new survey online that seems to be promoting possible new attraction name ideas, in conjunction with what kind of attraction style seems to go with the name. As typical, I'm sure there are nonsense names they would never consider on the list, mixed in with some returning old favorites, some new concept names, some names in use by competitors, and even some retired names from the past.
Some standouts include Dynamo, XLR8, Voodoo, Sin City Racers, TurboCharger, Catapult, Street Machines, West Coast Racers, Cataclysm, MaxxForce, Twin Turbos, Air Hammer, Speed Demons and more. They even include Ricochet on the list... though that is taken by Cedar Fair for a wild mouse coaster.
While the survey will ask for your home park, the questions asked seem to be pretty much the same for everyone, though the one ongoing theme I see in the majority names seem to imply they are looking into ideas for either very fast rides, or the possibility of a speedy ride with some kind of racing or dueling theme. Now to determine just which park or parks could be home to such a creation.
I did have one possible idea... that could sound a little crazy. We know Six Flags did get the first RMC Raptor coaster, which seems to be a hit, but the one hitch is capacity is just not that great. The obvious way to fix that would be to move to the RMC T-Rex design that is supposed to be the same basic concept, but with a wider single rail system and coaster trains that use a more traditional two-across seating. That said... I do have to wonder what RMC could with two side-by-side Raptors... or even better... what is they merged the lessons learned from Twisted Colossus design with the Raptor system to give the same effect with a layout that was twice as long.
Another possible idea was the relaunch of the Steeplechase coaster concept from S&S Worldwide at IAAPA 2018, and the initial concept featured horse themed cars, we know the themed possibilities are endless, so it wouldn't be hard to have race car themed vehicles as well. After all, the former Soap Box Racers ride at Knott's Berry Farm used that theme very well for years before they closed their original Arrow made version.
We're just at the start of the Summer season, so hold onto your hats while we listen for more rumors to float in.

(5/30/18) According to BlooLoop, Six Flags has announced that a 4th park will be part of the Nanjing complex to be called Six Flags Kids World. The Kids World section will open in the first phase of the project, expected to open in 2021 and is expected to feature attractions developed for "younger thrill-seekers" along with scaled down versions of some of the chain's bigger rides. There will also be some education based entertainment involving math and science as well as physical fitness.
The other three Six Flags parks in Nanjing will be a regular Six Flags theme park, a Six Flags branded waterpark and something new called "Six Flags Adventure Park". As previously mentioned, this new concept will feature attractions like rock climbing and ziplines along with whitewater rafting and motocross bike races.

(5/25/18) For anyone curious, according to this news report Six Flags is paying Premier Parks LLC about $23 million to buy the lease rights to those five parks.

(5/23/18) In a bit of a shocker... Six Flags announced on Tuesday afternoon that they were adding five more parks to the chain... most of which were former members of the Six Flags family if you have believe it before they were sold off years ago. So joining Six Flags are: Wet n' Wild Splashtown (Houston, TX), Wet n' Wild Phoenix, Darien Lake (Buffalo, NY), along with Frontier City and nearby White Water Bay (Oklahoma). Of the group, only Wet n' Wild Phoenix is new to the Six Flags team.
Now the interesting thing is that Six Flags isn't actually buying these parks. Currently the parks are owned by EPR Properties, who leases them out under a management contract to Premier Parks, LLC who takes care of the day to day operations. Six Flags worked out some kind of deal with Premier Parks to "acquire the lease rights" to these five parks, and once the deal is completed (expected sometime in June) then Six Flags will take over the management and operations of these parks.
As I pointed out, most of these were once upon a time under the Six Flags umbrella of parks before, so they are pretty familiar with them. Since Six Flags is looking to expand, I have to think that taking over the management contracts of these parks is sort of like taking a test drive to see how well they fit in to the current Six Flags park mold. If the numbers look good in a year or two, I'd expect to see Six Flags try to make a purchase offer to EPR Properties for the properties they want to keep.
It is worth noting that while Six Flags opted to act on these five parks, Premier Parks LLC still has a number of active management contracts to run other parks for EPR Properties for Magic Springs, Myrtle Waves, Rapids Water Park, Wet 'n Wild parks in Hawaii and Palm Springs, and Wild Waves, though the group did lose the management deal for Waterworld California to Six Flags last year.
I suspect, with some new cash in hand from the Six Flags deal, that perhaps Premier Parks may soon try to acquire another park to add to their list of parks they actually own which currently includes Clementon Amusement Park, Nashville Shores, Ocean Breeze and Wet 'n Wild Toronto.

(4/26/18) In an unexpected announcement, Six Flags reported in their earnings call that they would be looking to obtain new theme and waterparks in the US, if the right kind of deals could be struck, in order to expand the chain. Part of the plan would be to look to obtain properties that are in close proximity or complimentary to properties they already own. They feel this will give one-time guests a reason to upgrade to season pass memberships and keep them coming back.
Honestly, I'm not even sure which parks are left to buy anymore. Many of the smaller parks out there are either fiercely independent family owned properties or owned by smaller chains likely unwilling to give them up. The more obvious parks that seem more ripe for purchase are actually parks that were once part of the old pre-bankrupcty Six Flags empire formed by the 90's era buyout of Six Flags by Premier Parks. These parks were either sold off as under performing properties that didn't work out under the Six Flags brand (Geauga Lake, Darien Lake, Elitch Gardens, Frontier City and Wild Waves) or in the case of Kentucky Kingdom, closed entirely and left to rot before being rescued and reopened under new management.
After a bit of thought one property out there could look very appetizing to Six Flags however, if the price was right. I to have to dream about what would happen if Busch Gardens Tampa was sold to Six Flags, as the property would fit well into their portfolio and give the SeaWorld Entertainment chain a nice cash infusion to help balance out the rest of the chain's needs. For Six Flags this would get them a valuable park able to be open year-round that would come with an already impressive collection of coasters, plus Six Flags is no stranger to animal parks, having their own next to the Six Flags Great Adventure park in New Jersey as well as Six Flags Discovery Kingdom in California.

(4/25/18) Six Flags and their partner in China, Riverside Investment Group, announced plans to build an additional three Six Flags branded parks in China to be located in Nanjing, the capital of Jiangsu province. The project will include a Six Flags theme park, a Six Flags branded waterpark as well as an "adventure park". Look for the first phase to open in 2021.
This will be the second "Six Flags Adventure Park", as the first will be built in Chongqing and feature a whole new concept for Six Flags, with attractions that include motocross bike racers, whitewater rafting, zip lines and rock climbing.
In other news, Six Flags announced that their Q1 2018 earnings were up by $29 million (30%) over the earnings recorded for Q1 2017. They attribute the gain primarily to a 27% increase in attendance this year over the same time period last year, including the new 365-day operating schedule of Six Flags Magic Mountain as well as having Hurricane Harbor Mexico open in Q1 2018 and an earlier arrival of the Easter holiday.

(10/27/17) Six Flags announced plans to build three new parks in China. "Six Flags Kids World", a new park design concept aimed at families with young children will be built next to both the Six Flags Zhejiang and the Six Flags Chongqing park projects. Look for the park to be very character oriented as well as offering junior sized versions of the big thrill rides offered inside the main park.
Meanwhile a new "Six Flags Adventure Park" offering high-energy outdoor thrills, will also be built next to the Six Flags Chongqing park that will offer motocross style bike races along rugged terrain, whitewater rafting, zip lines, rock climbing and more.
All three parks are expected to be open by 2020.
(2/22/17) Six Flags reports that they have signed "definitive agreements" with Riverside Investment Group Co. Ltd. to build more Six Flags branded theme parks in China. The latest developments will be two additional Six Flags branded parks (theme park and water park) built in Bishan, a district of Chongqing, with a goal of opening the first phase in 2020.
Meanwhile the first Six Flags park in China is set to open in 2019 in Haiyan, Zhejiang province, outside Shanghai and is now under construction.

Tacumeon Rides - (12/24/18) There is a new interesting player in the industry it seems called Tacumeon Rides. The group is said to be some kind of offshoot creation of Mack Rides and MackMedia looking to create and market new attraction concepts that merge the technology and hardware of the two proven groups. The first creation is something they call The Gamestormer, where they use the Mack Sea Storm flat ride (which is really an under-appreciated flat ride these days) and surround it with enclosure with a 360º projection screen system and load each of the vehicles with a couple of interactive cannons / blasters allowing the riders go through sequences where they may be just riding through an incredible themed environment shown on the screens surrounding the ride, and then slow down or stop to have moments of interactivity where the riders can battle with the projections before going into full blast high speed ride mode again, to repeat the sequence of events as many times as needed. To accomplish this, they are teaming with Lagotronics for the interactive elements.
For now concept artwork is all we have to go by, but I have to admit that I really like the idea of this ride system and with the right creative and themed elements, this could turn out to be something very cool indeed.


Technical Park - (9/20/18) Technical Park released a new animated video this week showing off a new creation, the Aerobat Coaster. While the figure-eight layout is short and sweet, the unique trains put each rider in control of a pair of wings that can be manipulated to barrel-roll spin as the coaster runs through the course. Check out the crazy video of it in action below.


Triotech - (11/22/18) TrioTech had a couple of interesting new projects on display at IAAPA this year. The biggest was an interactive theater experience called Rabbids Team Battle. Guests enter a theater outfitted with Triotech's XD Dark Ride interactive theater seats, each armed with a blaster, facing a 270º projection screen. Once the show begins you are taken into a battle arena filled with Rabbids cheering for their respective champion battle-bots… Red and Blue, who begin to fight. The theater audience is also divided down the middle into Red and Blue teams, and you aid your team's battle-bot by blasting at glowing weak-spots on the opposing team's battle-bot.
As you might expect from an attraction featuring Ubisoft's Rabbids characters, the action is fast, furious, and funny. It doesn't take long before the battle spills out of the arena and into the city streets, and your trigger finger begins to ache from the non-stop carnage.
Overall the experience was very enjoyable and felt like a very polished and fun experience, even in this temporary demo setting at IAAPA. It actually reminded me quite a bit of the Plants vs Zombies Garden Warfare attraction that opened at Carowinds in 2016… but more modern, with smoother graphics and interactive blaster technology, plus being a bit more fun due to the Rabbids characters. In a lot of ways the Rabbids kind of have a universal appeal, much like Universal's Minion characters to which they share a lot of similarities. They're both small, cute, fairly indestructible and speak an utter gibberish language that has global appeal. (A quick note to Cedar Fair, this would make a great replacement attraction for those Action Theater buildings you've got at the former Paramount parks.)
The Triotech attraction that really blew me away however was Triotech's new VR Maze attraction. First announced at last year's IAAPA as part of a deal with Ubisoft the first experience was themed to the Rabbids, but this year the new Assassin's Creed experience was on display and was not to be missed. The fully title is "Assassin's Creed: The Temple of Anubis" and you are outfitted with HTC Vive headgear and controllers which become your virtual bow and arrow. Nocking a flaming arrow into your bow and unleashing it upon your enemies in the game is actually quite an empowering experience. Loving every second, I was immediately immersed in the experience, exploring the tomb, fighting the ancient forces of evil, rescuing a fellow assassin and finding treasure. The experience ends with a VR recreation of an iconic Assassin Creed moment from the game series… a leap of faith from a tall tower that was quite a rush.
The experience was slick, polished, well themed and to be honest, highly addictive, because even now I want to try it again. This is exactly the kind of VR experience you've been waiting for, and I can't wait to see what's next!




Universal Studios - (8/7/19) Our friends at BlooLoop have posted an interesting story, showcasing two new and unique attraction concepts that Universal Creative has filed patents for. One is lableled as an Interactive tower ride while the other features another ride tower structure, but this one with a rotating lift and stacked rooms that ride vehicles are able to travel in and out, and then twist to ascend or descend the tower structure to encounter even more rooms on each level.
I'm really kind of curious what these could be used for and if this is something we may first see in Epic Universe, Universal Studios Beijing or somewhere else.

(2/1/19) Universal has filed for a new technology patent that seems to indicate a plan to create some kind of new VR based attraction able to handle several guests at the same time through the use of a series of 'tracks' in the ceiling where the VR headgear's cables will go up, allowing users the ability to walk around the attraction with minimal gear on their body via the tether, and be sorted to run through various physical spaces via the track system.
It is unknown if the intention for this technology is for a full scale theme park attraction concept, or if this Universal working on something to compete with The Void locations that have risen up at Disney's California and Florida resort's retail and entertainment zones.

(12/5/18) Our friends at BlooLoop report that Universal has files some more interesting new technology patents that could shape some future theme park adventures. One of the more interesting ones this time around includes a system to take a free-floating boat ride and be able spin the boat around 180º to go backwards via a series of objects in the water that can control the spin of the boat, or be able to point the boat in certain directions at various times to view a scene before rotating it back.

(11/2/18) An interesting article looks over some crazy new potential ride systems Universal Creative has come up with and filed some technology patents for. With a new park under construction in China and planning well under way for a possible new theme park in Orlando, it's a good bet that some of the ideas here could be brought to life as new ways to "ride the movies".
One interesting one looks like it would load a large multi-rider vehicle into a giant sphere for some kind of projection based adventure, while another is simply the idea to add a visible lighting system to ride restraint systems, making it easier to see if guests are properly locked in or not. Then there are some interesting "flying" ride concepts, with one especially looking as if it could be used to create a Quidditch themed ride, and then one other that certainly does look like it could be a perfect way to create a tracked ride version of the Jurassic World "Gyrosphere" ride. Make the jump and check out the images for yourself.

(5/28/18) In an interesting bit of news, it was announced that Universal has signed a deal with MGM and partners to serve as the international distributor of the next James Bond film (aka: James Bond 25), as well as 'physical home entertainment distribution'. The film is set to go before cameras this December, and hit theaters in Oct/Nov 2019 starring Daniel Craig. The exact terms of the deal are unknown and is expected to be for more than just the one film, likely for several new Bond pictures made into the future, as Universal takes over the rights from Sony, and beat out Sony and virtually every other studio in a bidding war for this deal.
If this is truly a long term deal, it does make one wonder if the issue of theme park rights to use the Bond character were also brought into the discussions. The James Bond theme certainly could play well as either a new theme park ride, or even a live action show for the Universal parks, and Bond films do typically draw in more box office dollars from the international market than the domestic take, which would also make the property valuable to Universal's international theme park resorts in Japan, Singapore and China.
Vekoma - (3/23/18) It seems that the test track we posted about in January now has what looks to be a new spinning coaster train prototype on the rails in the latest photos posted just outside a Vekoma test site in Europe. We believe this could be the new system being designed for Disney to used on their Guardians of the Galaxy themed coaster coming to Epcot.

(9/5/17) Some fun footage shot at a Vekoma testing facility has been making the rounds over the past few days (see below), as a train like creation makes a rotation around a test-track, though the last car has a pair of inverted/flying style coaster seats attached. Previously we had some still photos of this track under construction posted to Screamscape from several months back where I guessed that this looked like they were actually building a unique Flying coaster loading system I first saw in a patent application from B&M many many years ago (but never built) that would put the ability for the base of the flying seats to rotate on a giant disk like structure. The coaster track would then roll into a sideway position as it entered the station and the rider's seats would roll with it so that the train would appear as a giant row of seats when parked in the station, to allow for easy loading and unloading.
As we know, B&M went a system that simply raises and lowers their Flying coaster seats in the station instead, and to my knowledge, has never built this sideways style loading system, even though they applied for a patent to build their own version back in 2001 according to the filing as seen on Google.
The next question however may be to wonder who Vekoma is building this for, as so far their previously attempt at building Flying style coasters hasn't been very successful, with only a handful of creations ever to come off the drawing board. Logic would seem to indicate that this could be a new loading system for the F.L.Y. coaster project going to Phantasialand in Germany, which is rumored to be the first Launched Vekoma flying coaster. So making a more simple loading system (with less hardware and lighter trains) would be desirable for a launched flying coaster. You'll also notice that the test-car in the video appears to have two-across seating instead of the more standard 4-across seating used previously on Vekoma flying coasters.

Wanda Group - (11/4/18) We knew Wanda has been moving away from the theme park biz as the corporate debts were piling up. According to the latest reports Wanda Group is selling the entire management arm for their park management company to their owner, Sunac China Holdings Ltd. for a reported $902 million. Under the deal it was reported that Sunac will have the right to "rebrand" the Wanda Cultural Management company as well as the parks themselves away from the "Wanda" brand.
This deal comes about 15 months after Sunac purchased Wanda's 13 theme park properties, but left Wanda's management division to continue to run the parks at the time. Wanda itself is still said to be looking to shed further assets, including their ownership stake in the AMC Theaters chain.
WhiteWater - (6/20/19) WhiteWater announced at the IAAPA Expo Asia last week that following their licence deal with Wiegand-Maelzer last year for the SlideWheel attraction, they reached a new deal in 2019 that has granted exclusive rights to the SlideWheel attraction to WhiteWater, making this award winning new attraction concept "exclusively available from and manufactured by WhiteWater."
WhiteWater has also been involved with a few large projects that have hit the headlines as of late including: Island H2O Live! (new waterpark at Margaritaville Resort, Orlando), Perfect Day at CocoCay (private waterrpark from Royal Caribbean Cruise Lines) and in China the new Guangzhou Sunac Water World.

(10/11/18) According to BlooLoop, WhiteWater has signed a licensing deal with weigand.maelzer to manufacture their rotating SlideWheel attraction.