Industry News:
---- THE LATEST INDUSTRY NEWS ----
(5/30/2023) New Jurassic World Exhibition in Atlanta Suffers Damage From Break-In (MORE...)
(5/14/2023) The Kooky Trails Dark Ride Is Coming To Southern California in 2024 (MORE...)
(5/13/2023) What Are North America's Best Dark Rides Outside of Disney and Universal? (MORE...)
(5/7/2023) Guests Injured at Gaylord Rockies Resort When Waterpark's HVAC Ducts Fall (MORE..)
(4/15/2023) Is Going Mini the New Big Thing For Attractions Developers (MORE...)
(4/15/2023) NEON's Jurassic World Is Opening Soon in Atlanta and Canada (MORE...)
Theme Park Attendance Reports - (10/16/22) The long delayed 2021 AECOM/TEA Global Attractions Attendance Report has finally been released. Normally the report is released in the springtime, but as it never did I was starting to think it was never going to come out. Certainly being able to make heads or tails of attendance levels at parks over the 2020 and 2021 seasons was no easy task, and with many parks kept closed or at limited attendance restrictions for part or all of their 2021 seasons, the rankings will of course be somewhat unpredictable. The report recognizes this as well and has decided to hold the 2019 rankings and show how the various parks performed in 2021 compared to 2019 and 2020 levels, with the goal of returning to a normal ranking system in time for the 2022 report next year.
The attendance levels reported are very interesting for sure for several properties. Here are a few items worth noting from my own initial scan of the report.
Disney's Magic Kingdom hosted a reported 12.691 million guests in 2021. While this is up from the 6.9 million from 2020 abbreviated season, it is incredibly low compared to the nearly 21 million reported for 2019. This is not sure to low demand however, as the park operated all year long in 2021 under a reservation only system to ensure limited attendance at the parks. (Note: I believe the Disney theme parks are currently the only major theme parks in North America to still be operating under a reservation system throughout the 2022 season, though they are said to have raised their limitations greatly since 2021.) On a similar note Disneyland in California was reported to have 8.5 million guests in 2021, down from 18.666 in 2019. The same general trend can also be seen across the board at the other Disney theme parks around the world where attendance levels typically all dropped from double-digit to single-digit millions.
By comparison, it is worth also looking at the numbers reported by Disney's biggest competitor in Florida, Universal Orlando. Early in the 2021 season the Universal Orlando parks dropped the idea of restricted attendance and did not use any kind of reservation only system and saw their own attendance levels nearly reach 2019 pre-pandemic levels during 2021. This includes 8.987 million guests at Universal Studios Florida in 2021 (down from 10.9 in 2019) and 9.077 million guests at Universal's Islands of Adventure park in 2021 (down from 10.375 in 2019). For those interested, based purely on the 2021 numbers, the two Universal Orlando parks did have higher attendance in 2021 than Disney's Epcot, Hollywood Studios and Animal Kingdom parks… but due to attendance restrictions at the Disney parks, this may not be as big of a deal as you would think. That said… so far in 2022, comments about the performance of the Universal parks from parent company Comcast, seem to indicate that their attendance levels were on track to soar past their pre-pandemic levels, so I look forward to seeing how things turn out next year.
Scanning the list of North America parks, there were a handful of parks who also managed to bring in attendance levels in 2021 that were very close but just below their pre-pandemic 2019 levels. This list would include Cedar Point (3.3 million down from 3.6 million), Six Flags Magic Mountain (3.047 million, down from 3.521 million), Kings Island (3.181m down from 3.485m), and Hersheypark (3.012m down from 3.384m). Across the Atlantic it seems a handful of notable parks also did very well in 2021, most of which were located in the UK. This list would include Alton Towers (1.8m down from 2.1 in 2019), Thorpe Park (1.7m down from 1.9m), Chessington (1.45m down from 1.69m) as well as Heide Park in Germany (1.3m down from 1.7m).

(9/25/21) Ready for a report like no other? The 2020 TEA/ AECOM attendance report has been released, showing off the shocking result that the COVID-19 pandemic has had on the global theme park industry. The effect of pandemic was particularly hard on parks in California that were shut down in March and were unable to open until mid 2021 with extensive attendance restrictions.
Attendance at Disneyland was down 80.3%, Disney California Adventure was down 80.5%, Universal Studios Hollywood was down 81.4%, Knott's Berry Farm was down 80.9% and Six Flags Magic Mountain was down 81%.
The decline in Florida was only slightly more forgiving, with the decline at the four Walt Disney World theme parks between 65 to 70% and the two Universal Orlando parks reporting a 64.2% decline at Universal Studios Florida and 64.9% at Islands of Adventure. SeaWorld Orlando also reported similar results, with a 65.6% decline, and 69.2% at sister park, Busch Gardens Tampa.
Globally the attendance decline was bad for everyone, with the Top 25 theme parks in the world collectively down 67.2 in 2020, seeing their combined attendasnce drop from 253.6 million in 2019 to just 83.1 million in 2020. Breaking down the global regions, North America saw a 72.3% decline in attendance in 2020, Latin American was down 71.4%, Asia-Pacific parks were down 57.9%, and the combined Europe/Middle East/Africa region was down 65.6% compared to 2019.
Click here to download your own PDF copy of the 2020 report. You can also view past editions of the report going back to 2006 by visiting here.
General News - (5/13/2023) Screamscape readers know that I love a good dark ride. I've always praised the the awesome creations at Disney and Universal theme parks, but today is a time for all the rest of the parks out there. I decided to make a Top 40 list of the greatest dark rides in North America that reside OUTSIDE of a Disney or Universal branded theme park in my latest article posted to Blooloop.
While I tried to be as all-encompassing as I could be, I now realize that a few deserving dark rides unfortunately went under my radar, and failed to make the Top 40 list. This is also a list of "dark rides", using all manner of conveyance systems from flumes to coasters, tracked and trackless. So this left out some awesome walk-through attractions such as Noah's Ark (Kennywood) or Dr. Frankenstein's Castle (Indiana Beach). In some cases, your favorite ride ride may have just not made the cut, so jump on over and check out the list and see where your favorite creations ranked!




(5/7/2023) Things went very wrong at the Gaylord Rockies resort just outside Denver yesterday. According to posts on social media sent out way the massive metal ducts attached to the roof of the indoor waterpark broke free from their mounting and crashed to the ground inside the waterpark. The incident took place at around 10am and the falling ducts injured a total of six guests as they crashed down, all with non-life threatening injuries.


(4/15/2023) Is going "Mini" the latest trend of themed attractions? Small stand-alone attractions have always been common in select markets like Pigeon Forge, Orlando, Branson and Las Vegas, but now we're starting to see a trend of some of the bigger players creating mini attractions such as the Universal Texas park, a stand-alone Halloween Horror Nights in Las Vegas, Peppa Pig Florida and Texas, SeaWorld Abu Dhabi, Kathmandu Punta Cana and more! Follow the link over to my latest look at this "Mini" trend over at Blooloop this week.

(4/2/23) The Miami Seaquarium has announced long-term plans that will see Lolita, their resident killer whale, released into a sea pen after 50 years in captivity. The efforts are part of a new "binding agreement" that the Dolphin Company who owns the Miami Seaquarium signed with the Friends of Lolita animal welfare activist group. This wont be an overnight effort however as the relocation process is expected to take 18 to 24 months.

(2/13/2023) While creative development continues to dream up the second season of the hit Korean series, Squid Game, Netflix has partnered up with Sandbox VR to keep the IP alive with a Squid Game VR experience set to launch later this year.

(1/27/2023) Who's ready to make travel plans for 2023? I've gathered a list of what I think will be the 23 best new roller coasters to open in 2023 to help you decide what you need to ride next. Follow the link in the tweet below to see if your favorite upcoming ride made the cut.


(1/7/2023) While Super Nintendo World has already opened at Universal Studios Japan the first American version will soon open at Universal Studios Hollywood next month. But this isn't the only example where a video game is being used as a new source of IPs for a theme park. Previously we've seen Cedar Fair attempt to create attractions based on the Plants vs Zombies and Mass Effect games. Now Uncharted is coming to PortAventura in Spain as well this Summer, and while it wasn't a video game first, the video game themed worlds of Tron and Jumanji are also being used to create new theme park rides. So are you ready to walk or ride through your favorite video game franchises as the game industry is poised to be the next great source of IP for theme parks.

(12/10/2022) The new year will soon be upon us, which means if you haven't bought a 2023 calendar yet for your wallspace, may I recommend the new 2023 Coaster101 Calender wall calendar.
100% of the proceeds from this annual project go to benefit the Give Kids The World Village. The new 2023 Calendar features stunning photographs of some of your favorite roller coasters such as El Loco, Talon, Wild Eagle, Iron Shark, Goliath, The Beast, Gold Striker, Alpengeist, Yukon Striker and more! Follow the link and find out how you can buy your own for just $20.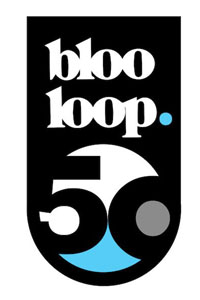 (11/5/22) Congratulations to the new Blooloop 50 list of Theme Park Influencers for 2022. You can check out this year's list by follow the link which includes a number of new faces to the list from The Walt Disney Company as well as visionary names from Miral, Liseberg, Universal, Herschend, Sally, Merlin, Efteling, Area 15, Meow Wolf and so many others! Check it out and congrats to all!
(10/30/22) Blooloop will join with Convious this Wednesday (Nov. 2) at 3:30pm to announce this year's Blooloop 50 Theme Park Influencers List. The original concept of the Blooloop 50 Influencer list has already been expanded into three categories, with separate lists for the Blooloop 50 Museum Influencers List and 50 Zoo & Aquarium Influencer List, both of which have been already been published previously this month.

(9/5/22) It's Labor Day here in North America, which marks the traditional end to the summer theme park season. So with that in mind, let's recap how things went for all the big North American theme park chains this summer. We look over their financial performance reports as well as what actions they took during the Pandemic to see who plotted the best course to navigate their company through these troubling times.

(8/20/22) In an interesting development, it seems that the long-time rights holder for the J.R.R. Tolkien's Hobbit and Lord of the Rings IP has now sold it all to the Embracer Group video game company. While this wouldn't negate any already existing deals, it could open the door to any new potential licensing deals for the properties, including for theme park development. The issue of exactly what Embracer has the rights to and what they don't is a bit complicated however, and still ripe with questions, but Polygon has done a good job addressing a number of the various asterisk points in the deal.
Embracer Group is a Swedish company that owns the rights to a number of popular video game IPs, such as Borderlands, Tomb Raider, and Deus Ex, along with ownership of some publishing companies, including Dark Horse Media, the parent company of Dark Horse Comics who was behind a number of popular comic properties over the years including Hellboy, Sin City, Umbrella Academy, 300 and more.

(8/18/22) While they existed before, one thing that saw a rise in popularity over the pandemic was the arrival of temporary but very large holiday light displays. Many started off as drive-through attractions at first during the pandemic, but depending on the venue, many now also are offered as large walk-through attractions, along with assorted other options like retail market stands, festive holiday food treats, cocktails, musical performances and more.
One such event is "Enchant" Presented by the Hallmark Channel, who promotes itself as "The World's Largest Christmas Light Spectacular". The event features displays with 4-million lights, a walk-thru maze, 100 foot tall holiday tree, ice skating trail, Santa visits, a shopping market, treats and more. Tickets go on sale online Sept. 15th with the returning to several previous locations this season, as well as add several new locations:
Washington, DC @ Nationals Park
St. Petersburg, FL @ Tropicana Field
Nashville, TN @ First Horizon Ballpark
Dallas, TX @ Fair Park
Las Vegas, NV @ LV Ballpark
Scottsdale, AZ @ Salt River Fields
Sacramento, CA @ Sutter Health Park
San Jose, CA @ PayPal Park

| (8/3/22) A while back I questioned Screamscape readers on Social Media to name their most missed attraction. The results were interesting to say the least. While I expected a godo showing from a few specific lost Disney rides, the answers sent in went above and beyond that. Check out the lists of the most missed roller coasters and other theme park attractions in my latest article on BlooLoop.
After all, who doesn't have a favorite lost attraction they would do anything to have back?

(7/26/22) Theme park stock prices have been in decline so far this summer and analysts believe that attendance and performance figures may be lacking once we get the next set of reports. In my latest article for Blooloop I look into what may be causing the biggest problems for the biggest theme park chains in North America.

(7/25/22) Following the successful opening of the immersive "World of Barbie" attraction in Canada this month, they will be moving forward on their plans to take the attraction experience on the road throughout North America. According to a previous update, stops are planned so far for New York, Chicago, Dallas and Los Angeles.

(7/14/22) Amusement Today has confirmed that after a two-year absence a live Golden Ticket Awards event is set to return this year on Sept. 9th and 10th in San Antonio, Texas. The first night's reception will take place at Morgan's Wonderland and Six Flags Fiesta Texas will host the Saturday Night event, including the awards ceremony itself.

(5/30/22) While attractions so far seem to be performing better in terms of hiring this season than last year, staffing is still a primary issue of concern for many attractions who simply have been unable to get their operations fully staffed like they used to do. A great article at Blooloop goes over the reasons why this is still happening in our post-COVID world and what attractions can do about it to make working there more attractive to today's potential workforce.

(5/29/22) Stranger Things fans, not only has the first half of Season 4 dropped on Netflix, but a new interactive, walk-through attraction, "Stranger Things: The Experience" has opened locations in New York City, San Francisco and London, with many more cities expected to open their own pop-up portals inside The Upside-Down in the future.
Guests start the experience by getting checked out in Hawkins National Laboratory to see if you have any powers of your own that they can 'unlock' and use along the 1-hour long adventure experience.

(4/30/22) So is Space Tourism just a plaything for the wealthy, or is this the next adventure frontier for us all? I know when I was a kid, being an astronaut was the first thing I decided I wanted to do when I "grew up", but sadly it was never meant to be. But the way things are starting to unfold, the opportunity to visit the stars may slowly become a reality for more and more of us.

(4/23/22) According to this report RWS Entertainment has now officially acquired "ted", also known as The Experience Department. According to RWS founder, "The synergy between ted and RWS Entertainment Group opens opportunities for our team and our clients to achieve the ultimate immersive experiences on land and at sea." RWS has been in a period of growth lately, as the company also acquired design group JRA just last year, with their efforts now setting them up as a "full-service provider of guest experiences and attractions."
Themed Attraction and Technology group mergers have been a hot topic over the past year as we've witnessed TAIT Group acquiring both Thinkwell and ITEC, and just the other day the merger of The Hettema Group and Themespace was just announced as well to form a new company now known as "THG".

(4/17/22) The era of space tourism has arrived it seems. It was just in September 2021 that Space X sent a crew of four passengers, none with formal training for space flight for a 3-day trip around the Earth. This week SpaceX sent up the Ax-1 Mission featuring three paying passengers to visit the International Space Station. The race to space is on again, at least for many Billionaires, looking to book trips beyond the Earth's atmosphere on SpaceX, Virgin Galactic, Blue Origin and some other early adopters out there.
Another interesting option comers without the fire and blasting sound of rockets, called Space Perspective. This variation of the space tourism concept has unveiled what they are calling the world's first "Space Lounge" built within the Spaceship Neptune capsule. Passengers will be lifted to the upper edge of space through the use of a giant balloon, where they can relax in the Space Lounge featuring reclining seats, mood lighting and a 360º panoramic window view. The first passengers for Space Perspective are slated to take off in late 2024, rising to the edge of space where they will "safely glide" for two-hours, enjoy a unique dining experience and take all the pictures they want, before descending back down to land in the ocean where they were be retrieved by a ship. According to reports, Space Perspective has already pre-sold the first 600 tickets, effectively booking up their first year of operations, at a price of $125,000 per person. (And you thought the Star Wars: Galactic Starcruiser was expensive…)
This is all just the beginning it seems, as other new concepts for Space Tourism are being released, including Voyager Station, the first proposed "space hotel" that could be ready for the first guests in 2027.
Internet Finds - (5/14/2023) Kooky Trails is coming! According to the article posted in the link (page 28) an actual dark ride is under construction outside of a theme park somewhere in the Inland Empire area of Southern California. The project is a labor of love started by Albert Rodriguez, based on his love for theme parks and dark rides. In addition to being inspired by the many rides at Disneyland, it was his discovery and learning about the former Knott's Bear-y Tales dark ride created by former Disney Imagineer Rolly Crump that really inspired him to take on this massive undertaking.
They say that the ride is currently under construction and the needed extra media (animation, music, etc) is in the process of being created, putting the opening of the Kooky Trails ride on target to open sometime in 2024. I can't wait to see more!




(3/26/23) The latest theme park video game is coming soon from Bandai Namco and it is called Park Beyond. You may have seen us mentioned this awhile back during COVID when it was first announced with a bit of a teaser animation. The game will go beyond traditional theme park simulation games with the addition of something they call Imposification… a sort of plussing of regular rides with gravity and physics defying features you would never see in real life, such as roller coasters able to jump gaps in the track.
Beta Testing is part of the final testing of game software and Park Beyond is asking for people to sign up for the chance to participate in the Closed Beta Test of the software this May. Follow the link to see how you can be one of the first to try your hand at Park Beyond!

(3/11/2023) Hard Rock is teaming up with Lionsgate in a series of promotions surrounding the arrival of the new John Wick: Chapter 4 film. Several of the Hard Rock Cafes, Hotels and Casino locations will offer a variety of tie-in experiences. This will range from John Wick inspired food and beverage options like the "Wagyu-Yaga Burger" and 'Three Men, One Pencil Chicken Satay", to more elaborate popup immersive experiences that will be offered at the Hard Rock Hotel New York and Hard Rock Cafe in Los Angeles. Select Hard Rock Hotels that offer pet-friendly accommodations may also offer up special John Wick themed swag for your fuzzy friend.

(3/1/2023) Have you ever visited a theme park and thought to yourself that it could be a really fun place to have a Scavenger Hunt? You were not alone, but the opportunity very really has presented itself to most of us… until now. A theme park fan and his wife had the idea to create and sell their own Scavenger Hunt packs designed to be played at most of the major theme parks in California or Florida.
Yep, there are packs made for Disney, Universal and SeaWorld parks on both coasts, as well as Knott's Berry Farm in California and you can check them out over at Where In The Park. Follow the link to learn more about how the game is played and what packs are available for your favorite theme parks.

(2/26/2023) Blooloop has combined a list of the Top 19 Water Parks in the US this week. Check it out and see if your favorite waterpark made the cut.

(2/13/2023) For those interested in visiting theme parks across South and Central America, Blooloop has compiled a list of the Top 15 theme and water parks in the region.

(2/6/2023) An extensive and fascinating article about what Miral has done in Abu Dhabi with the ongoing development of attractions on Yas Island has been posted by Blooloop this week. It's a great read and goes over some of the history of how it came to be, the current finishing of the new SeaWorld Abu Dhabi park, the upcoming Harry Potter themed expansion of Warner Bros World and more.

(1/29/2023) I don't think I had heard of this park before, but the owner of the much loved 'Memphis Kiddie Park" has passed away. If you are like me and not a local to the area, the name kind of threw me… and it took a little research to determine that the kiddie park was not in Memphis, Tennessee… nor was it in Brookly, New York. Instead this little gem of a park that features a number of rides for the little kids is actually located in Brooklyn, Ohio.
Owner, Russell Wintner who retired back in 2012, passed away at his Florida home on Monday at the age of 70.

(1/15/2023) Design company, Gensler, has announced that they have hired former Walt Disney Imagineer and President, Bob Weis, to serve as a leader of their Global Immersive Experience Design group. Gensler is "expanding its commitment to reclaiming human experiences in the spaces and places where we live, work, and play. In his new role, Weis will collaborate with Gensler's global leadership platform to envision and bring to life unique experiences for clients across a variety of industries where the firm is immersed — from entertainment, lifestyle, hospitality, retail, sports, mixed use, and cultural institutions to wellness and workplace."
According to Weis, "At Disney, we often collaborated with Gensler, and I was able to see firsthand its culture of design innovation that transforms the quality of life in our world".

(1/12/2023) Theme park fans out there can probably remember more than a time or two when the ride you were on came to a stop for a time. It happens… but less frequently, how many of you have been stopped on a ride that got to the point where you were evacuated from the ride vehicle and escorted off the ride?
I'm not not as many of you have experienced this, but depending on the ride itself, this can be quite the unique experience. I can think of a few times this has happened to me… being evacuated from the California Screamin' coaster at Disney California Adventure from the launch position over the water which was interesting, being removed from Splash Mountain at Disneyland and walking through portions of that ride was definitely interesting, but perhaps the most interesting was coming to an unexpected in the dark on the Escape from Gringott's ride at Universal Studios Florida on media night where we probably sat for about an hour before crews got a mobile stairway platform to us for safe evacuation. The walk through of that ride from below was a spectacular experience, seeing the engineering and theming magic from an all new view.
Now… this is me… I know I'm safe, I know nothing bad is going to happen and one way or another, either the ride will re-start, or we'll be escorted to safety, but I know things will be ok. For other people however, this can be a very traumatic experience, especially if the restraints or dark environment are causing them a bit of a panic attack or perhaps even claustrofobia. Still… no reason to be rude about it, as the crews are doing their best to get things straightened out and following per-established safety and evacuation procedures.
Well… the reason I bring all this up, is apparently a lady who got stuck near the end of the Transformers ride at Universal Studios Hollywood in late December just wasn't having it. In a brief video posted to TikTok you can hear her complain about being stuck for nearly an hour (no idea how long it really was) and screaming, "please let us out, it's inhumane!" because the crews had not gotten to their car yet.
As someone who got stuck inside Gringott's for about an hour, with a very tight lapbar with shin-bars making it so you couldn't even stretch your legs, getting stuck on a Transformers vehicle would have been a pleasure by comparison, so the video below just made me chuckle a little bit. But seriously… I get it… no one wants to be there, but there are far worse rides you could have been stuck on… like those poor riders in Japan who got stuck on a winter night at the top of a freefall tower for several hours in near freezing weather.


(12/31/2022) Did the arrival of Disneyland influence the architecture of other projects in the Los Angeles area over the years? An interesting and somewhat humorous new video takes a look at various other themed building structures you might find all around LA that could have taken some inspiration from Walt's dream project. Check it out below.


(12/18/2022) USA TODAY has released the winners of their 10Best reader awards for the "Best Theme Park Holiday Event (2022)" just in time for you to take your family out for a night of winter holiday fun! The winners were chosen from a list of nominees voted upon by the public, though I do have a slight problem with the winner, which was SeaWorld's Christmas Celebration.
My problem is not with SeaWorld of course, because they do put on a quality event, but my problem is that the vote was for all three SeaWorld Park locations, each of which offers a unique event. This essentially loaded the votes for three separate parks with three separate events all into one candidate that was in the running against so many other individual parks. 10Best also did the same thing for Six Flags parks, who also made the top ten list, but not to the top like SeaWorld did, and not every Six Flags park is even running a Holiday event. Making the competition even more odd is that while they grouped the SeaWorld and Six Flags parks together, they left the two Busch Gardens parks and various Cedar Fair parks to run as individual park entries instead of grouping all the WinterFests at the Cedar Fair parks or the Christmas Towns at the two Busch Gardens parks.
That said, the rest of the list is as follows:
2) An Old Time Christmas at Silver Dollar City
3) WinterFest at Kings Island
4) Christmastime at Santa's Village
5) Smoky Mountain Christmas at Dollywood
6) Christmas Town at Busch Gardens Tampa
7) Holiday in the Park at Six Flags (see note above)
8) Hersheypark Christmas Candylane
9) Holiday Lights at Kennywood
10) Dutch Winter Wonderland at Dutch Wonderland
Congratulations to everyone involved and now I've got to seriously look into making some winter trips to some of these that I haven't seen before for next season.

(12/10/2022) The winners of the Blooloop Innovation Awards 2022 have been revealed following the online Festival of Innovation presentation that took place from Dec. 6-8, 2022, run in a partnership with Las Vegas' AREA15. Winners were presented across 13 different categories and included innovative creations ranging from art installations, amazing uses technology to enhance experiences, Themed Environments, and innovations in categories such as Inclusion, Immersion, Spectacular, Splash, Storytelling, Sustainability, Thrills and more! Follow the link to see them all.

(12/5/2022) Blooloop will host the "Festival of Innovation 2022" online from Dec. 6 through 8th. Explore the latest innovations and check out the entries into the Blooloop Innovation Awards, presented with AREA15 at the Innovation Showcase at The Festival of Innovation. Did I mention registration is free? Click here to check it out!

(11/2/22) Imagine riding a Ferris wheel with your kids, only for it to come to a stop. This isn't uncommon with Ferris wheels as they often stop to load passengers and start up again, but what would you do if the wheel didn't restart? What if you looked around and realized there was no one else on the wheel but you, and the operators had closed the ride for the day and had walked away.
Apparently this actually happened in Japan at the Hokkaido amusement park, where a Mother and her two kids were left atop the wheel at the end of the day in September. Fortunately a family member had already gone to the parking lot and had been waiting for the rest of the group to come out, so the mother was able to call them on her cell phone to alert the park that they were still on the ride.

(10/26/22) So who or what is Kooky Trails? We were sent a link to a twitter post from them promising a sneak peek at Kooky Trails on Halloween day itself at 10:31am. Accordomg to the account profile it may be an "independently created dark ride", but if so… then where?
Stay tuned!


(10/22/22) Since we're right in full blown Halloween spooky season, have you ever wondered if you had what it takes to build your own haunted house experience? A reader pointed out a new piece of game software that was just put into the Early Access program on Steam called Horror Tycoon that will let you try your wicked hand at building your own Haunt from scratch… and a bit more. You see, the developer describes this as a cross between a Tycoon style create/simulation game and a Tower Defense game, which means that in addition to putting scares into your haunt, you can add full scale and very deadly traps into the mix. Yes, I said "deadly", so it's more like Kevin from Home Alone was possessed by the Jigsaw killer from the Saw films.
So are you ready to play? Horror Tycoon is anticipated to be in Early Access and have updates added over the next year ahead of the full release in Fall 2023. Follow the link to learn all about this interesting new game in the making.

(10/16/22) Ok, is this really a thing happening to iPhone owners? The media headlines online have been swamped with a story about how a new feature on iPhone 14's has been auto-dialing 911/Emergency lines for for help. According to the reports the motion of riders on roller coasters is triggering some kind of auto-crash detection feature and causing the issue, sending messages that their owner has been in a "severe car crash and was not responding". The auto-crash detection feature apparently only gives a 10-second window for users to cancel the emergency text feature, but as most riders keep their phones securely in their pockets for the duration of the rides, there is no way to cancel it before the ride is over.
Of course at a few theme parks, parks have previously taken steps to ask riders not to bring phones on-board with them, but those are few and far between, as many parks are ok with it as long as they are secured in pockets and not in owner's hands. On a fun side note, I know many a coaster and ride enthusiast who have specific clothing featuring zipper pockets that they have designated as their dedicated theme park attire just so they know their phones, wallets and keys are kept safe while riding.
So the question remains… is this really happening as frequently as the news stories claim to iPhone 14 users? If so, I'm told the best way to prevent it is to switch your phone into Airplane mode while riding. Personally I can't say. Sorry to the Apple lovers out there, but I've never been an iPhone owner. That said, I've never experienced anything similar to this with any of the Galaxy or Pixel phones I've personally used over the years. Though there was one time my brother's Pixel phone did sent me an emergency contact text while he was playing golf…but that's a whole other story for another day…

(9/23/22) I don't know how I missed this until now, but did you know there was a Theme Park Trivia Show? At least there on YouTube. Drop in to the latest episode to catch a couple of good friends of Screamscape going head to head: E.B. from CoasterRadio vs Arthur Levine from AboutThemeParks.


(8/20/22) Theme park fans, have I got a treat for you! Screamscape was notified about an amazing new items that is now up for sale on Amazon that would make the perfect gift for your favorite theme park and roller coaster fanatic.
Introducing "Theme Park Crossword Puzzles", which to the knowledge of the creator, is the first book of crossword puzzles dedicated to theme parks, roller coasters and more. Follow the link to find it on Amazon, for sale in paperback form for jst $9.99 featuring 50 unique crossword puzzles and 4 bonus word searches. The puzzles were clearly created by a park and coaster enthusiast as they feature themes such as, "Wooden Coasters: Ride them before they are RMC'd" and "Defunct Rides Again: Don't Know What You Got Till It's Gone"


(8/13/22) A unique new attraction has opened at Zip World Llechwedd in North Wales. The attraction features a Deep Mine tour along with activities like Zip lines, a subterranean trampoline adventure and new this summer, the world's first underground adventure golf course located in a cave.
You heard that last part right, this hidden golf course is tucked away 500 feet underground in a disused slate mine that can only be reached by riding Europe's steepest cable railway. The 18-hole golf course is set across four different levels and should take you about 90 minutes to complete while going on a journey through the cave's history and completing a series of interactive challenges. The look is surreal with guests playing mini-golf with safety helmets, as seen in the IG clip below.


(7/4/22) The organisers of the UK Theme Park Awards have announced this year's full list of nominees, with the public able to vote from 22 July at ukthemeparkawards.com. This is the third year that the British public will be able to vote for their favorite parks and attractions.

(6/25/22) Just about every theme park fan has probably come across one of those 3-point shot basketball game challenges at your local theme park. The challenge is to shoot a series of balls from three different positions from around the court, shooting from behind the three-point line. Prizes are given out based on your performance, with bonus points typically for making the 4th shot at each of the stations, marked by shooting the darker colored basketball.
Keep in mind this is a carnival game… and the key sound to remember is "carny", because most Carny games are inherently rigged in some fashion to favor the house. This is usually done by making what looks to be an average challenge far more difficult than it would seem. In this case it could include subtle changes to the size or weight of the balls, slight changes to the size, shape and bounce of the basketball rim, and possibly even the height the rim is hung in the air.
Here to prove this point perfectly is current basketball legend Steph Curry who attempted to win the 3-point challenge game at California's Great America the other day. Keep in mind that not only was Curry just awarded the the NBA Finals MVP award last week, but the man broke the in-game 3-Point Record for the NBA in 2016 (which was then broken again by 2018 by Klay Thompson, but that's a story for another website).
Based on the video posted to Twitter, Steph Curry made just 5 of the 12 shot attempts (but at least he made all three of the "money balls"). Given his professional shot record and how tuned-in his muscle-memory has to be to make shots on an official NBA court setup, this is perfect proof of the "Carny" design effort that has been going into these style games for decades.


(6/4/22) One of the more fascinating new attraction categories we've been documenting over the past few years has been the rise of incredible immersive art exhibits that serve as either a stand-alone attraction or a collection of mini attractions together. Blooloop has just posted a great list of "the world's top 12 immersive art experiences" that includes some you may have heard of before such as Area 15 or Meow Wolf, but so many more you may have never heard of before. Check it out, there may be one closer to you than you think.

(5/29/22) In an interesting announcement video, it seems the "Star Wars Sphere" is coming. Some kind of deal from the simulator arcade game developer Motion Sphere has been signed to allow them to create an official Star Wars branded themed flight simulation game experience that they're just calling, Star Wars Sphere.
I've seen a ton of video games in my life, but I don't think I've ever seen anything from Motion Sphere before, but based on the videos they've posted to their YouTube channel, they have created some pretty incredible looking motion simulator games with impressive visuals using their unique "Motion Sphere" simulation platform.
With the cabinet concept art showing off a TIE Fighter theme, it would seem to imply this could be a space flight combat simulator, but I'm also intrigued by a video showing off their Yamaha Racing motorcycle simulator system. This could be a fun way to create a Speeder Bike or Pod Racing simulator concept as well.



(5/2/22) Over the years, we've had many friendly talks with our good buddy Arthur Levine who formerly wrote theme park articles for About.com. Arthur is trying something new with his passion for the industry and is starting a substack newsletter called "Arthur's About Theme Parks". You can check out his first post and subscribe to the new newsletter there.

(1/20/22) Theme Park Tourist has posted details about what is being referred to as the world's first "Eco Theme Park and Resort", planned to open in the MidWest United States. According to the update the plans appear to call for a 1000+ acre resort property that will feature an indoor waterpark, a convention center facility, an indoor Entertainment District, and more. The plan is a bit complex, but does seem to feature a number of attractions and rides, but also a heavy educational aspect as well. For now they are planning to open a early preview sections in late 2024 and the main park in Summer 2025, but you know how timelines go, especially for something that is still just a proposal right now. Quite a bit about the project is still a mystery, including the actual location of the park, which alone can make or break a project, so stay tuned until we hear more.
CARNIVAL CRUISE LINE - (12/18/2022) Passengers hoping to be one of the first on the new Carnival Jubilee, the sister ship to the Carnival Mardi Gras, are in for a little disappointment. Shipyard delays on the Jubilee have forced Carnival to push back the debut of the vessel from October 2023 all the way back to December 2023 at this point, causing the cancellation of all the scheduled voyages now affected. According to reports, this has affected the first six voyages: this included a trans-atlantic voyage slated to run from the Southampton in the UK all the way to Galveston, Texas, and the first five voyages to the Caribbean from Galveston.
The Jubilee will actually be the third of Carnival's "Excel-Class" ships, following the Mardi Gras that launched in 2021, and the brand new Carnival Celebration that entered service just last month during Thanksgiving Weekend. Just like the Mardi Gras and Celebration, the new Jubilee will also include a BOLT roller coaster that soars across the top deck of the ship.

(8/22/22) Carnival Celebration, the second cruise ship to feature the BOLT powered roller coaster ride, will open to guests later this year, starting with a Transatlantic cruise from London to Miami on Nov. 6th. From there it looks like it will homeport in Miami for at least the next year or so, offering 6, 7 and 8 night voyage options around the Caribbean. The Carnival Celebration is the sister ship to the Carnival Mardi Gras, which was the first ship to offer the BOLT roller coaster experience at sea.

(8/1/21) I'll start this off by saying that I'm not a big cruise line person. Not that I'm opposed to them, I just haven't had the opportunity to do them myself very often. In fact, I've been just one time, a little over a decade ago, when we took a Carnival Cruise for my wife's birthday. My wife on the other hand has at least taken a couple more since then and tried a different cruise line.
I say this, because I'm probably a bit out of touch about what happens on the ships and the cost of certain things, because other than alcohol and gambling, every other thing I did on the ship was included. Now consider me surprised when I just learned that on the new Carnival Mardi Gras, if you want to ride the highly promoted new "Bolt" coaster, they are going to charge you $15 for the opportunity to ride this micro-coaster that probably takes less than 30 seconds to make a lap.
That's a pretty steep cost in my opinion for such a small ride. Under normal circumstances, in a location where not everything is included, I can see why you would add a charge just for capacity's sake. Doing the math, I'm sure there is no way every guest on a ship that large is going to be able to take a ride over a 3 or 4 day cruise when each of the two cars can only hold 2 riders at a time.
Still… $15 bucks to ride Bolt? As I said, my one and only cruise was on a small ship that did not have any of the newer 'amusement' style amenities that I've been seeing pictures of like rock climbing, mini-golf, go-karts, observation platforms, surf waves and now roller coasters. So maybe an extra charge for these activities is a normal part of cruising these days. I guess I need to get out and experience a modern cruise line again one of these days.
Regardless, congrats to Carnival for launching the maiden voyage of their new Mardi Gras yesterday afternoon.
IAAPA - (2/25/2023) IAAPA will be hosting a new special event in San Diego next month called the North America Trade Summit. The event will feature speakers from The Legaue of Extraordinary Dining, ShiftForward Consulting, Five Star Parks & Attractions and more who will be on hand to motivate attendees to expanding and improving their attractions, and feature some unique behind-the-scenes tour opportunities at the San Diego Zoo, SeaWorld San Diego and more.

(11/6/22) I have to give a warm and hearty congratulation to Jakob Wahl who has been selected as the new President and CEO of IAAPA as of Jan. 1st, 2023. Jakob will succeed current President and CEO Hal McEvoy who will retire in April. I've known Jakob for a number of years and am happy to cheer him on as he takes on this new important role within the industry.

(1/15/22) IAAPA is back in 2022 and has announced a full slate of events for the year in locations all around the world. This includes all the big IAAPA EXPO events:
IAAPA Expo Asia 2022 - Hong Kong - June 7 to 10
IAAPA Expo Europe 2022 - London - Sept. 12 to 15
IAAPA Expo 2022 - Orlando - Nov. 14 to 18
MSC Cruises - (12/12/2022) MSC Cruises has confirmed that the new MSC Seascape has now officially joined the MSC Cruise fleet, and has successfully begin thrilling riders on the new Robotron giant KUKA robot-arm ride. Previously we had only concept animation to share, but now we have actually footage from the MSC Seascape below.




(9/6/22) We've got an exciting animated video showing off the new ROBOTRON that will be a featured attraction on the new MSC Seascape later this year. The excitement for high-tech thrills will not end here however, as I've been told that the MSC Seascape will also include:
VR 360º Flight Simulator - The ultimate virtual motion experience of flight with VR headgear through various worlds of your choice.
VR Motorcycles - Feel the need for speed with a ride on the Seascape's new VR Motorcycles to race against other players complete with wind and water effects.
MSC Formula Racer - Climb into the driver's seat for a high speed racing simulation game.
Immersive XD Cinema - Put on your 3D glasses and enter a variety of alternate worlds where you can battle zombies, fight skeleton warriors and much more to see who can get the highest score.


(9/4/22) MSC Cruises is joining the list of cruise lines adding an amusement park style attraction to their latest ship. According to this article the line's next flagship, MSC Seascape, will feature ROBOTRON, a Robocoaster style attraction where riders are strapped to seats attached to the business end of a giant robotic arm. With the exception that this art will be stationary, mounted to the deck of the ship rather than moving on tracks, this is similar to the ride hardware used on Universal's Harry Potter for the Forbidden Journey attraction. In this case riders will be spun around to have a 360º view of the oceanscape around them, be hung over the side of the deck, flipped upside-down and more. Riders will also be able to select in advance just how thrilling a ride they want to experience, raging from a mild family-friendly ride to a high-intensity adventure. Rides can also customize the experience by selecting music tracks and lighting preferences.
Look for ROBOTRON when the MSC Seascape takes the inaugural voyage on November 19, 2022 from Rome to New York City. From there it looks like the MSC Seascape will relocated to use Miami as her main home port for future 6, 7, and even 14 night itineraries around the Caribbean and Bahamas.
National Roller Coaster Museum - (9/23/22) The National Roller Coaster Museum team has announced a couple of major new additions this month. If you didn't catch the post on our Facebook page, earlier this month the team was graced by a truely historic donation from Knott's Berry Farm that included a couple of the original cars from Montezooma's Revenge, a section of the ride's inversion track and the serpent creature that hung from the attraction entrance.
Then earlier this week the team announced that they were receiving the actual corkscrew inversion from Canobie Lake Park's retired Canobie Corkscrew coaster. Before the Arrow coaster was set up at Canobie, it started out as the "Chicago Loop" at Old Chicago, where it was built in 1975 as one of the very first wave of Arrow Corkscrew coasters that opened in 1975, following the introduction of the first version of the Corkscrew at Knott's Berry Farm earlier that year.

NEON / Victory Hill - (5/30/2023) While the new Jurassic World Exhibition attraction had just opened last week in their new Atlanta location, tragedy struck on Sunday night when four burglars broke into the attraction and caused thousands of dollars of damage to the new attraction. The four were caught on security cameras and a guard spotted one of the four on Monday who was arrested by the police and charged.
I'm not sure what the current operational plan is for the attraction, as nothing has been mentioned about the issue on the official website. However, the earliest date you can now buy tickets to visit isn't until June 8th, so they may be closed until then to make repairs. If you already had purchased tickets between now and then, you may want to reach out to verify the attraction's status before visiting.

(4/15/2023) While Jurassic World: The Exhibition is leaving San Diego for good after April 16th, the dinosaurs will be traveling cross country from there to open next in Atlanta, Georgia! Advanced tickets will go on sale starting on April 20th on the official website with the attraction set to open starting on May 26, 2023 at the Pullman Yards location, which I believe previously was home to the Stranger Things traveling attraction.
On a related note, if you are in Canada, another version of the Jurassic World: The Exhibition will open on April 21st in Mississauga, not far from Toronto Pearson International Airport, or about a 30 minute drive from Canada's Wonderland.




(3/1/2023) Neon has announced that they are bringing the Jurassic World: The Exhibition experience to Canada for the first time. The new addition will open in Toronto on April 14th, shortly after the opening of the Jurassic World: The Exhibition in Koln, Germany on March 31st.
According to the official website, another version is set to open in Japan sometime in "Spring 2023", meanwhile in the USA the current experience will remain open in San Diego through to April 16th before moving on to a new home.

(1/22/2023) Congratulations to NEON (formerly Cityneon) for being awarded as winner of the Best Visitor Experience 2022 for their "Jurassic World: The Exhibition" attraction that ran in ExCeL London from August 2022 through to January 16, 2023. A second version of the Jurassic World attraction has been touring the US market since 2021 with previous stops in Texas, Colorado and is currently in San Diego, California through to at least April 16, 2023.
With the London exhibit now over, the official website now lists that pre-sale of tickets for a new location in Germany will go on sale on Jan. 25th, and a teaser video from TicketMaster says it will open in March 2023, though it fails to mention which city it will appear in.
NEON has also been making headlines over the past few months for the opening of a new Avatar: The Experience attraction in Singapore, and suspected involvement in Shanghai Disneyland's Avatar: Explore Pandora attraction that features some nearly identical visual elements and animatronics to the Singapore counterpart. With the Avatar sequel film (Avatar: The Way of Water) currently in theaters and on track to become the highest grossing film of all time, this certainly bodes well for the chance of more Avatar themed attractions to come in the future from NEON.


(10/30/22) Cityneon is now rebranding itself simply as "NEON" following an investment of $150 million from "65 Equity Partners", with the funds set to strengthen the company's current "growth trajectory and goals".
While we're on the subject, the company just opened their traveling Jurassic World: The Exhibition experience in their latest location last week, arriving in San Diego, CA. Meanwhile on the other side of the world, they just opened the new AVATAR: The Experience in Singapore's famous Cloud Forest, Gardens by the Bay. For a limited time (now through March 2023) guests can see this amazing and very colorful new experience in Singapore, but in case you can't make it there in person Dejiki just posted a full photo report of the amazing looking new attraction that you simply must see. Outside of the World of Pandora inside Disney's Animal Kingdom theme park, I think this may be the only other place to experience the world and creates of Pandora in person, and based on the photos they've done an incredible job of bringing the film's creatures to life in person for the guests, including the massive Mountain Banshee.


(9/4/22) A little over two years ago Cityneon / Victory Hill Exhibitions announced that they had signed a licensing deal to create attractions based on James Cameron's AVATAR films, and would be working with DIsney Location-Based Experiences, James Cameron and his Lightstorm Entertainment group in order to bring these to life world-wide.
The first such attraction from this new deal has been announced as "Avatar The Experience", coming soon to Singapore's Cloud Forest in Gardens by the Bay. You can visit the official website to sign up for more information about the experience and when it will open. According to a post on Facebook, "early bird' tickets will go on sale tomorrow, Sept. 5th.
I have to admit, I'm surprised that Disney hasn't jumped on this concept yet as a replacement they could put inside the failed NBA Experience in at Walt Disney World's Disney Springs area. Located right between their resident Cirque du Soleil show (Drawn to Life) and a massive AMC Theater complex, I would think that opening a similar Avatar exhibit around the time when the next Avatar film hits theaters on December 16th would be an ideal situation.
In other related news, the Cityneon's popular traveling Jurassic World: The Exhibition will end its run in Denver tomorrow. From there the Dinosaurs will be packing their swim trunks for the trip to their next home in San Diego, California, for a limited-time from October 21st through to at least April 16, 2023. That's going to be a fun location, as you may recall in the climax of Jurassic Park: The Lost World a T-Rex got loose and went on a rampage in San Diego.



(12/18/21) CityNeon has announced a new partnership that will allow them to create new branded experiences based on Warner Bros. Themed Entertainment properties at locations around the world. The first attractions based on this new deal are already in development with the first being ready to launch in late 2023. From the sound of things, the deal will most likely involve new attractions based on DC Comic characters as well as The Wizarding World of Harry Potter universe.
CityNeon and through the use of their Victory Hill Exhibitions group and Animax have already created world renown attractions themed to Marvel's AVENGERS, Transformers, Jurassic World, The Hunger Games and Avatar. The ability to now tap into Warner Bros. impressive vault of IPs should yield some fantastic new creative projects for sure.

(11/17/21) CityNeon Group has announced "Marvel Avengers Station Evolution". While the Marvel Avengers S.T.A.T.I.O.N. experience first launched in New York in July 2014 and has since made appearances in 23 cities across the world (including Paris, London and Las Vegas), it is now time for a big change.
Opening in April 2022, the experience will be updated to include "key moments from all 4 phases of the Marvel Cinematic Universe", including WandaVision, The Falcon and The Winter Soldier, Black Widow and more. The first opportunity to see this updated experience will be in Japan at the Mori Arts Center Gallery in Tokyo in April 2022, followed by Kyoto City KYOCERA Museum of Art in July 2022.
"The exhibition consists of 7 sections where guests will experience the Marvel Cinematic Universe in a journey through this high-energy facility. Here, they can explore their favorite characters, discover the weapons, vehicles and technologies of the Avengers, learn inspiring real-world science, and experience interactive challenges and simulations. In addition, guests will get an up-close look at original costumes, props and film footage straight from the big screen while surrounded by the landscapes and worlds where these stories take place."

(10/29/21) CityNeon and Victory Hill Exhibitions have announced a new attraction called Transformers: The Experience will have a world debut in North America in Summer 2022, ahead of a tour of China locations that will soon follow. According to the announcement guests will pick a side in the battle between Autobots and Decepticons and experience various hands-on interactive and immersive exhibits that will bring the world of Transformers to life like never before.
The exact location of the premier in North America has not been announced yet, but when it opens in China in Q4 2022 it will actually be a 'second unit' and not a moving of the exhibit in North America.
City Neon / Victory Hill is known for their various attractions around the world, especially a good collection of them that reside in Las Vegas. The group has major deals in place with high profile IPs such as Jurassic World, Marvel's Avengers, Transformers, Hunger Games, Avatar and more. In the US, they have also opened a Jurassic World: The Exhibition attraction in Dallas, Texas that has extended their run through to Jan. 2, 2022.


(7/1/20) Cityneon Group / Victory Hill Exhibitions who has numerous walk-through attractions around the globe themed to popular film IPs (such as The Avengers, Jurassic World, Transformers and Hunger Games) have announced that they have signed the licensing rights to create new attractions themed to James Cameron's AVATAR films. Cityneon will be working with Disney Location-Based Experiences, James Cameron and Lightstorm Entertainment in order to bring these new experiences to life for audiences worldwide.
This move comes just as the first of several planned sequels to the original film is set to be released by the end of 2021. The first planned AVATAR exhibit is planned to open somewhere in Las Vegas sometime in 2021, ahead of the next film's release. They are also planning to create a state-of-the-art touring exhibition that will "feature numerous interactive, multi-sensory segments where guests can explore the fascinating wonders of Pandora".

Park Beyond - (8/30/21) A brand new theme park simulator game is on the way, this time from Bandai Namco. The group posted the announcement trailer for the new project called "Park Beyond" the other day, which will add the concept of creating new theme park attractions with the concept of "impossification", adding impossible feats to ordinary rides that will shatter your concept of what is possible. Another important component of the game is also the ability to add fantastic theming throughout the park experience, to transform old and plain amusement parks of the past into all new theme park concepts "beyond" your wildest imagination. Add in a deep set of park management operations controls and it looks like there could be something for everyone to enjoy here, as long as you don't mind having rides able to break the occasional laws of physics.
Park Beyond will release sometime in 2022 to Playstation 5, Xbox Series X/S and on Steam. Check out the trailer below!

Royal Caribbean Cruise Line - (2/18/2023) According to this report the first steel has been cut for Royal Caribbean's next "Icon Class" vessel at Finland's Meyer Turku shipyard. This will be the first sister ship to the new Icon of the Seas vessel, but the yet-to-be-named vessel it isn't expected to launch until sometime in 2025.
The Icon of the Seas itself isn't planned to take on the first passengers until January 2024, and apparently later on a third Icon Class ship is also planned to be built.

(10/23/22) Royal Caribbean has pulled back the curtain to reaveal details about their latest ship, the Icon of the Seas, which is said to feature the largest waterpark as well as the tallest drop slide at sea. If thing stay on track the Icon of the Seas will hit the waters in late 2023 and begin taking guests on voyages in January 2024 with stops at Royal Caribbean's private island, Perfect Day at CocoCay which also features a large waterpark of its own.
The waterpark on the ship will be called "Category 6" and located in the "Thrill Island" section of the vessel featuring an open drop slide called Pressure Drop and the afore mentioned tallest drop slide at sea, Frightening Bolt. It doesn't end there however as Storm Surge and Hurricane Hunter are also on-board as a pair of family raft slide experience, along with a pair of mat-racing slides called Storm Chasers. The water fun doesn't end there, as the Icon will also feature the first swim-up bar at sea called Swim & Tonic, the first suspended infinity pool at sea, and other features like Chill Island, Surfside, The Hideaway and AquaDome.
Look for Icon of the Seas to depart from Miami upon launch with a couple of different 7-night Eastern and Western Caribbean travel routes.





(3/5/22) Royal Caribbean has launched the new 'World's Biggest Cruise Ship" this week, named the Wonder of the Seas. She set off on her maiden voyage yesterday, departing from Florida, and taking over the title for being the largest cruise ship from a sister Royal Caribbean vessel, Symphony of the Seas.
While Carnival made headlines last year with the launch of the Mardi Gras featuring the first roller coaster at sea, Wonder of the Seas has a very full array of attractions of its own to offer passengers. Featuring eight 'neighborhoods' on board, the Wonder of the Seas also features a small waterpark along with the Ultimate Abyss slide, which is now the tallest dry-slide at sea. Other features include a FlowRider stationary surf wave machine, rock climbing walls, the Wonder Playscape playground, a 10-deck tall zip line, a cantilevered bar, an outdoor movie screen, mini golf, an aqua-theater show, plenty of pools, spas, bars and more.


UBISOFT - (11/19/21) Storyland Studios and Ubisoft have announced the development of the first ever Ubisoft Entertainment Center will take place at Studios Occitanie Mediterranee on France's Mediterranean coast, in 2025. This is supposed to be the first of many venues where guests can immerse themselves in the various worlds from Ubisoft games.
The first location will also be home to a film studio and feature many other entertainment and retail opportunities, and happens to also be "in the region of Montpellier, home of the Ubisoft studio that created our iconic characters Rayman and the Rabbids." The attraction will feature some all new entertainment concepts as they push forward with all new gamification technology.
Also still in the works between Ubisoft and Storyland Studios are plans to eventually create a full scape Ubisoft theme park project. I think the development of this smaller attraction does represents a big step forwards to the goal of eventually opening a full scale park, but testing the waters of the various Ubisoft IPs, as well as being a creative sandbox to test out ways to interact with new innovative attraction concepts.