Industry News:
---- THE LATEST INDUSTRY NEWS ----
(8/1/21) Carnival Cruise Line - Heads-Up! BOLT Coaster Comes With A Steep Extra Cost (MORE...)
(7/30/21) Carnival Puts First Test Riders On Mardi Gras' Bolt Coaster (MORE...)
(7/27/21) Making Theme Park Attractions More Culturally Sensitive
(7/25/21) Internet Fun - See a Working 3D Printed Launched Model Coaster (MORE...)
(7/18/21) Paul Ruben Passes Away At Age 84 (MORE...)
(7/17/21) So What's An Orlando Theme Park Trip Really Like This Summer? (MORE...)
(7/15/21) Internet Fun - Fans Building Little Thunder Backyard Coaster (MORE...)
2019 Park Attendance Reports - (7/17/20) The official TEA/AECOM 2019 Theme Park Attraction Attendance Report has been released. Without surprise, the most attended theme park in the world last year was the Magic Kingdom at Walt Disney World, bringing in 20,963,000 guests, up .5% from the previous year. Just behind is Disneyland with 18,666,000 guests, who also experiences no growth from the previous year. I have to admit that park does shock me, as Disneyland kicked off the 2019 summer by opening Star Wars: Galaxy's Edge. The usual assortment of Disney and Universal theme parks make up the rest of the top 10, with one exception, Chimelong Ocean Kingdom ranking in at #8 with 11,736,000 guests last year, up 8.4% from 2018. The only park in the Top 10 to see a drop in attendance was actually Shanghai Disneyland at the #10 spot, going down 5% to 11,210,000 guests.
You can download your PDF copy here.

(5/23/19) The 2018 TEA/AECOM Global Attractions Attendance Report is now available for download.

(5/13/19) BlooLoop has added a great new resource, a report showing off the various annual attendance numbers in 2018 for Europe's Top 20 theme parks. According to the report Disneyland Paris broke the 10 million barrier, despite the fire Europa Park had another amazing year, along with good season increases for Gardaland, Parque Warner and Heide Park and much more.

Other previous year's attendance reports can also be found at the following links:
Download the 2017 Report
Download the 2014 Report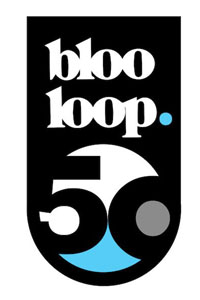 General News - (7/27/21) While Disneyland has relaunched their famous Jungle Cruise ride over the past week after a remodel to make it more culturally sensitive and remove anything that was potentially offensive, I decided to take a look look at what is going on.
This isn't the first change, it certainly wont be the last, and changes like this are certainly not exclusive to Disney theme parks. Make the jump over to read all about it in my latest article for BlooLoop.

(7/17/21) So how are things in Orlando right now? As you may recall I took a trip down to theme park city in early June to see how things really are this summer, a year after COVID restrictions went into effect and are now being lifted. You can catch up on my detailed report about what a theme park vacation to Orlando is really like this Summer in my latest article posted to BlooLoop.

(6/19/21) BlooLoop has announced that nominations are now open for the Blooloop 50 Theme Park Influencer List 2021 as well as the Blooloop 50 Museum Influencer List 2021. Follow the links to see how you can nominate your favorite influencer for each industry.

(6/15/21) Video game players know all about the phrase, "Pay-to-Play", and now it seems that the gaming concept has now come to the theme park industry. In this case however, this may be a good thing as we see this as yet another step towards the gamification of the theme park experience. You can read all about it in my latest article for BlooLoop by following the link.

(6/12/21) Are you ready for a world where Amazon could jump into the theme park business? With the $8.45 billion purchase of MGM, Amazon just gained a whole lot of film and television programming, along with some history where the MGM brand was heavily associated with two different theme parks for many years. Along with their unparalleled expertise in the online retail world, Amazon also has experience creating new electronic gadgets as well as the knowledge and experience to buy property and build large scale projects as needed around the globe to support their massive infrastructure. Make the jump over to BlooLoop where I look into the idea of how and why Amazon could use their new MGM purchase to make the jump into the theme park business realm.

(6/6/21) According to this report SEGA may be looking to get back into the attractions business. The company is reportedly scouting out possible locations to build new SEGA Joypolis attractions in the UK as well as all across the US. Over the years the number of SEGA Joypolis locations in Asia has dwindled down from 11 to just 3 remaining centers: 1 in Japan (Tokyo) and 2 in China (Shanghai and Qingdao). With control of the company spun-off from SEGA, they are looking to expand once again. There are reports about a 4th center is said to be on the way to China later this year in Guangzhou and rumors indicate plans are close to being finalized to add the first site outside of Asia somewhere in the UK.

(5/22/21) This summer season may be a bit of a rough one for select theme parks. Worse than 2020? Perhaps so, as most parks are now trying to reopen for the 2021 season only to discover they now have to face entirely different problems than before. While in 2020 most parks had to close for an extended period of time, some even losing their entire season in the process, they are now ready to open the gates to enthusiastic crowds this year. The problem is… many parks just can't find enough people willing to work this summer.
This has been an ongoing problem in other business sectors for months now, but is now hitting the theme park and attractions business hard through a combination of factors. To learn more about what is going on and how this may definitely affect your summer leisure plans in a major way, check out my latest article posted to BlooLoop this week.

(4/20/21) Nostalgia can be a powerful marketing tool these days, one that has proven to be especially effective with today's audiences. This seems to not only be true with entertainment properties in Hollywood, but also within your local theme park. We just saw Alton Towers launch the Retrosquad, so follow the link and let's look a little deeper into the trend of theme park nostalgia.

(4/18/21) Our friends at BlooLoop will be hosting a new online event this week called GreenLoop, which is all about sustainability in the attractions industry. GreenLoop will take place this week on April 20-21, 2021 and will feature a number of impressive speakers from attractions like Put du Fou, Expo 2020 Dubai, Walt Disney Imagineering, The London Resort, Eden Project, WhiteWater and many others. Follow the link to learn all about it and how you can sign up.

(4/14/21) I had a thought the other day while driving past a local mall near me that has been slowly dying for the past decade, and has now reached the point that there are more closed stores than open ones. It's only a matter a time before it goes under, but it got me thinking… because I know I've seen the same thing happening all over the country in every place I've travelled. What will happen to all these giant malls when they die? What can be done to them?
And why the heck can't you turn some of these sites into new indoor theme parks and themed attraction experiences? Follow the link to read more about some possible ideas to recycle these failed retail locations into new amazing attraction spaces.




(4/8/21) I'm sad to report some sad news from the family of Jungle Jack Hanna today. You may recall Jack Hanna who not only played an important role at the Columbus Zoo, but who you also may have encountered during special live shows at the SeaWorld and Busch Gardens theme parks, or caught on TV during one of his many animal education shows, or even during some of his famous talk-show guest appearances. According to an official statement from the Hanna family, Jack Hanna has now been diagnosed by Doctors with dementia, which is believed to be Alzheimer's disease. His condition has progressed quickly in the past few months and as such Jack is no longer able to "participate in public life as he used to".
You can read the rest of the official statement in the Tweet embed below, but on a personal note I'm going to say that Jack will be missed. I had the pleasure of actual running camera for some of his live shows that took place at SeaWorld way back in the day, and he was fantastic to see in action. The way he lit up the crowd with his stories about animals, the way he presented animal education to the live audience, he was a master to see in action and truly enjoyed sharing his love of nature with every life he touched, from the audience to the show crew. A class act all the way.


(3/26/21) So after a year has passed where many of us have been locked away at home, why aren't we all plugged in to VR by now? If you think about it, VR might be the ultimate way to combat the blues about being stuck inside at home for days or weeks at a time, and yet you might struggle to find anyone you know who had bought into it. In my latest article at BlooLoop I take a look into the possible reasons why, or what's on a horizon that could tip things in VR's favor.


(2/12/21) Is it "Game On" or "Game Over"? This week I look back into the history and rise of the gamification of theme park attractions, going back to the Fun House and how we've evolved all the way up to MarioKart. Make the jump over to BlooLoop to see how the concept has evolved over the years.


(12/29/20) As the end of 2020 is now upon us, and I've been looking into the future more to see what is in store for 2021, it is now time to look at my list of "The 21 Best New Extreme Thrill Rides For 2021" posted over at BlooLoop. See if you think I've missed any… though unfortunately I've already realized one of my top contenders has already slipped to 2023.

(12/17/20) 2020 is nearly over, so now it's time to take a look ahead at what we can expect in 2021. What better way that to read over a list of the 18 best new themed attractions expected to open in 2021 over at BlooLoop. It is an interesting list this time, as you may recognize several entries as attractions you were previously hoping to open in 2020 before COVID-19 wreaked havoc across the planet.


(12/13/20) Flying Theaters are certainly one of the most popular new attraction crazes to strike the industry in awhile. The scalable nature of the concept has also allowed them to appear as stand-alone attractions outside of theme parks, bringing this form of themed entertainment to the masses in locations where you wouldn't expect to find them.
In my latest piece for BlooLoop I sought out to track down as many Flying Theaters as I could find and determine the best of the best. To my surprise, I quickly discovered there are far more Flying Theaters out there in the world than even I thought I knew about, and even better, a whole batch more are expected to open in the next few years.
Follow the link to find what I think are 13 of the world's best flying theaters and where to find them.


(12/1/20) The National Roller Coaster Museum and Archives will begin as special 12 Days of Coaster Christmas presentation starting on December 1st on their social media, showing off their historic collection of roller coaster cars "like never before".


(11/3/20) Disney has created a new kind of animatronic system where a realistic human looking figure (minus the skin, so it is creepy looking at the moment) will use sensors to interact with humans while offering 'lifelike gaze' animations, where it can look right at you for a time and minic the human-like action of realizing it doesn't want to stare you in the eyes for too long and then lets its gaze wander. Check out the video of it in action below.



(10/28/20) Looking ahead, I've been wondering what 2021 and beyond will hold for us all. It has become clear to that COVID-19 is not going to just magically disappear, and that we are going to be dealing with it still in 2021 and beyond. In my latest article for BlooLoop I muse a bit about what parks and attractions can possibly do to try and plan ahead by developing new capital concepts that can embrace social distancing and keep guests coming back for more.
Follow the link to read about what kind of options I came up with and try to imagine what your favorite parks and attractions could possibly plan to add over the next couple years to come.

(10/20/20) Our friends at BlooLoop introduced the world to the 2020 BlooLoop 50 Theme Park Influencers list, as well as the brand new BlooLoop 50 Museum Influeners list. Check out both video announcements below and congratulations to all those included!



(10/17/20) The fine folks at Coaster101 have produced their latest Coaster 101 Calendar which is now for sale. The new calendars are just $15 and 100% of the net proceeds are donated to the Give Kids The World Village. Last year's calendar efforts raised $1,200 for GKTW and they are hoping to raise even more this year.
The coasters included in this year's calendar are: West Coast Racers, Candymonium, Phantom's Revenge, Corkscrew, Steel Hawg, Leviathan, Orion, Maxx Force, Intimidator 305, Big Dipper, Tigris, Kiddy Hawk and Silver Bullet.

(10/14/20) In the latest Screamscape article for BlooLoop we created our list of Top 25 Theme Park Attractions as of 2020. I feel that it is a pretty solid list, so give it a serious read and let us know if you feel I missed your favorite ride and why it should be included instead.

(10/13/20) Just a reminder that the BlooLoop V-Expo has begun and is already in full force with various live presentation (and playbacks) available to watch throughout the week on a variety of subjects, along with a virtual show floor with booths set up by various stapes of the amusement industry. Best of all the V-Expo is FREE, you just need to sign up here and then check out the list of presentations.
Some items not to be missed will be a presentation from Disney's Paul Bailey on Oct. 15th all about Star Wars: Rise of the Resistance, and an update from Universal's Tom Mehrmann all about the new Universal Beijing Resort on Oct. 14th. Other events in the week will feature Disney's Asa Kalama talking about the Star Wars Galaxy's Edge Millennium Falcon attraction, Michael Mack talking about the new Pirate in Batvia and Rulantica at Europa-Park, a talk from Merlin about Global Branding and much more.

(9/7/20) Labor Day is here in America, which means that the summer season is now officially coming to a close and marking what should be the start of the Halloween season.
What SHOULD BE the start of the Halloween season… with haunted theme park events, haunted houses, spooky theme park fun for the kids, costume purchases, preparations for a night of Trick-or-Treating and so on…
In a normal world at least, all this would be starting but this is 2020 and our Halloween season is going to be impacted heavily this year, with many activities you may have taken for granted previously having now been canceled. In this week's report for BlooLoop I take a look at the state themed entertainment during this Halloween season along with some new innovating trends rising to keep the spirit of the season alive.

(8/5/20) Could Video Games be the next great source of theme park IP? In Part 2 of my article series on the future of Theme Park IP concepts, I dig into the concept of video games as themed entertainment IP, crossovers with streaming services projects and more.

(7/29/20) The world of popular IP (Intellectual Property) is always an interesting one, especially when creating a new themed attraction. But with studio consolidation, and the ever-growing problem of sequel-itus, where is the next big theme park IP going to come from? Follow the link over to BlooLoop to read my latest article.

(7/17/20) Now that we're over half-way through the summer season, and only recently have select theme parks began to reopen, I began to look ahead and ponder what our future might be holding for us next. Then it hit me… who can say with any proof that 2021 will be any easier than 2020 has been? The trends I'm seeing so far for 2020 are not the best, as parks and attractions struggle to find their footing in this COVID world. Make the jump over to BlooLoop to read more about my latest thoughts of where we are, and where we may be headed.

(6/18/20) Thinking things over, I believe the time is right for theme parks to take a long look in the mirror and think of how they can reinvent themselves for the future. The pause and new standards being set in place in our current world due to COVID-19 have given us all reason to rethink everything. Better still, to realize just how we can improve things, long-term, for the better. I think it's time to reinvent the theme park experience, in my latest article posted over at BlooLoop this week. Give it a read and see if you agree with some of the concepts I suggest.
And if not, I'd love to hear what you might propose instead.

(4/30/20) Looking to the future I came to a realization. For the past several years theme parks have been heavily focused on marketing themselves to entire family groups, from the young to the old. They've even gone so far as designing a majority of the new attractions and special events aimed specifically at luring in the demographics at the extreme ends of the age groups. New parades, nostalgic throw-back rides, winter holiday festivals, and more.
But you know what? Going forward, theme parks will need to reset and refocus their new big capital projects to go after their old primary audience… the thrill seekers. Go big, go high, go fast… because I think adrenaline junkies are going to be their primary audience for the next few years. Make the jump over to read my latest article posted today to BlooLoop to see why I believe that parks and attractions need to reset and refocus their efforts.

(4/23/20) For the last few weeks I've been pondering just how much the Coronavirus may change the attractions industry forever. I'm not just talking about the attractions themselves, but how we as a people may also be changed forever going forward. Make the jump over to BlooLoop to read my latest thoughts on the deeper impact of the pandemic that may stick with us.
Internet Finds - (7/25/21) A Mechanical Engineering graduate from Iowa State University has posted a great video of a functional 3D printed coaster model that he designed and built. It wasn't the easiest project, and is said to have taken about 900 hours of labor to design, create, test and build to create the nearly 3,000 different pieces needed for the compact creation. The end result is fabulous however, so check it out!




(7/18/21) Less than a month ago I noticed that long-time coaster enthusiast and theme park journalist and author, Paul Ruben, was the subject of an article posted to Reader Digest where he talked about his 13 favorite American theme parks. Earlier this week I was also sent the sad news that Paul Ruben had passed away on July 12th at the age of 84.
It got me thinking back about Paul Ruben from over the years. I didn't know the man very well, but he was a common site for me, as I saw Paul in attendance at nearly every major roller coaster and thrill ride media event that I was able to attend in the 90s through the early 21st century. I always knew where to find him, always up at the front of the coaster station, waiting to take one more ride in the front row.
It wasn't until October 2002 that I formally met Paul Ruben face to face at S&S Power's headquarters in Logan, Utah. A small group of thrill ride "experts" had been summoned by Stan Checketts to come out and give some of their latest prototype creations a test run, and I was very humbled at the time to have been invited out for this. It wasn't long before Stan had singled out Paul and I to take a seat on a special S&S tower ride behind the building that was loaded up with some special new action programming they wanted our opinion on. Paul Ruben serving as the long-time thrill ride veteran with years of experience, and me as the new young voice of theme park reporting, as I had just officially launched Screamscape just under 4 years prior to this event.
It was safe to say that Paul really didn't know much about me or Screamscape at the time, but Stan sure did and quickly gave Paul a brief breakdown on who I was before launching us skyward. Returning to the ground, all smiles and laughs, we began chatting about our shared ride experiences, favorite rides and more while another ride profile was loaded for us to try. It was a great, but brief, meeting of the minds, as we talked back and forth for a time with each other and Stan. While this was all going on, someone who was holding my camera for me (and I forget who, sorry!) was able to capture a couple of great pictures of us together.
So I send my condolences out to his friends, family and loved ones.
As for Paul, I can only wave from here, as he climbs that big lift hill into the sky for one last ride.

(7/15/21) Remember back when some people made a mini Matterhorn style roller coaster in their backyard during the pandemic? They're at it again, this time the goal is to make Little Thunder, a new mini coaster inspired by Disney's Big Thunder Mountain. It will feature a western town facade, fake mountains and a new bigger roller coaster experience. Check out the video below to see the project under construction last month.


(7/10/21) Guests at the Cherry Festival in Traverse City, Michigan were in for a surprise when things for a little weird at the Magic Carpet ride. While the ride was in the midst of a ride cycle the base under the ride began to shake and actually lift off the ground from the force of the ride moving. If you watch the video below, you'll see the ride operator jump off the platform to get off the ride platform at first and then motion to the crowd to gather and jump up onto the front edge of the platform to stabilize it while the ride slowly came to a stop.
Great quick thinking and some bravery on the part of the crowd who jumped into help worked and everyone was safely released from the ride without harm. No word on exactly the cause of the malfunction, but I'm not an expert on traveling flat rides and exactly how they are set up normally to prevent this kind of thing. If I had to guess, there must have been a failure in whatever system of stabilizing legs and framework is typically used to hold the ride in place during operations.


(6/20/21) In what may be one of the stranger movie concepts I've seen trailers for, I'm now very curious to see how this one plays out. Check out the trailer for the French forign language film "Jumbo" below to see what I mean. The story seems quite unique as it tells the story of a young woman who appears to fall in love with a ride at the theme park where she works at night. The strange thing is that the ride itself seems to respond to her as well with lights and movement. Based on the trailer, the cinematography is also quite well done, creating an almost otherworldly environment to tell the story.
I'm not quite sure of the release schedule for this film but it will probably end up on one streaming service or another before too long.


(6/19/21) Is a new Observation Wheel ready to rise somewhere in the US? Or perhaps a new traveling wheel? While searching through recent Trademark name filings this week I came across a newly appointed Trademark for "Dream Wheel" from Skyviews USA, LLC based in Arizona.
While I don't have a clear link back to who Skyviews USA, LLC is, this could be a link to Sky Views of America, a company also set up in Arizona from Guy Leavitt, the owner of Ray Cammack Shows, one of the premier traveling carnival attraction's company in the country. Sky Views of America runs the Skyview Miami giant wheel set up in Florida in 2020 as well as the Bussink Design R80 XL, which they list as being the world's largest transportable Giant Observation Wheel that stands 250 feet tall. Leavitt has a history of being involved with many of the largest traveling wheels in the West including the Grand Wheel (1985), La Grande Wheel R50 (2001) and then La Grande Wheel XL in 2017 that was 164 feet tall.
Should be interesting to see if a "Dream Wheel" appears somewhere over the next year in either traveling or stationary form.

(6/12/21) The National Roller Coaster Museum has announced that a new line of artwork and merchandise has been created between the museum and Lantern Press. This will include posters, postcards, magnets, t-shirts and more, and will first be made available to those attending ACE's West Texas Roundup event on July 4, 2021. ALL proceeds will go towards the museum's non-profit mission of preserving our amusement heritage and to the completion of the construction of the facility in Plainview, Texas. A very cool preview image was sent to Screamscape showing off one of the cool vintage theme park style posters that has been made. I can't wait to see more!

(6/5/21) Congrats to our buddy Clint Novak for riding the Wild Cat coaster at Adventure Park USA for eight hours (around 150 times) as a fundraiser for the Give Kids the World Village. You can catch a video of him on the local news if you follow the link.

(5/29/21) If you've enjoyed the new Army of the Dead movie on Netflix from Zack Snyder, a new VR based add-on experience will be available to experience this fall. Yes, an interactive prequel VR experience called "Ardy of the Dead: Viva Las Vengeance VR Experience" will drop you right into the events that took place just before the city of Las Vegas was sealed off to contain the zombie threat. Netflix has partered with Pure Imagination Studios and Fever to bring this new VR experience to select U.S. cities and will actually start in LA this Summer before moving on to various other locations such as New York City, Washington DC, and yes… Las Vegas this fall. You'll be outfitted with VR headgear and given an assault weapon that will offer a realistic recoil when fired, and loaded onto a replica of the Taco Truck from the movie (a "motion platform") for the grand adventure to rescue survivors from Las Vegas before the city is sealed off for good.
Visit the official website to sign up for the experience and find out when it will be coming to your area, as well as the ability to book tickets for your experience.


(5/16/21) Rescue crews were called out to Phoenix's Castles N' Coasters mini-park late Saturday afternoon, as the park's Desert Storm coaster stalled with 22 riders aboard that needed to be evacuated. The train valleyed in a spot about 20 feet in the air on a banked turn, but the cause has not yet been determined.

(4/16/21) BlooLoop has posted a list of the Top 15 amusement parks in Latin America this week. The list is a great resource for those looking to travel once again to attractions that are not as well known to the common tourist looking to try international amusement parks.

(4/3/21) I've always been a fan of ride simulators, even though more traditional ride simulator rides like Star Tours may have fallen into the "old school" category of ride hardware these days, replaced by motion platform dark ride concepts like Transformers or the modern Flying Theater style rides like Disney's Soarin'. The idea of a fully enclosed and immersive simulator experience has always been something that has appealed to me. I've always been fascinated that how through visual media combined with "motion simulation" we can fool the body's own sensors into feeling experiences that are not really taking place in quite the same way in the real world.
As such, while looking into tech for another story, I came across what may be one of the most intense looking pieces of simulation hardware of all time. Created by ETC and built for the US Naval Medical Research division, they call it The KRAKEN. The KRAKEN was designed as a spatial disorientation training device designed not only to train for intense forces, but also train how to recover from "loss of control" aerial mishap situations and more. While there are true centrifuge units able to create much higher G-forces on the human body, there is just something about the KRAKEN that looks like it could give you a really good ride experience if modified to a theme park environment. You can see the KRAKEN in motion in the video below. So who's ready to go for a little spin with me?


(3/31/21) According to a news article, not only is Toys R Us looking to make a return as a toy store once again, but according to trademark filings, they seem to be looking into the idea of becoming a theme park. The company has filed trademarks for the names, "Toys R Us World", "Toys R Us Park" and "Toys R Us Land".
Interesting times ahead…

(3/16/21) Attention to all aspiring theme park designers… the 2021 Theme Park Design Competition from CAVU Designwerks, JRA, Raven Sun Creative, WhiteWater and Zamperla is now open with up to $7,000 in cash prizes up for grabs to the winning teams. Follow the link to get all the details, but remember that registration is only open now through Sunday, April 4, 2021.

(3/10/21) We saw a lot of creative ways for theme parks to keep operating in 2020 through the addition of temporary special events and attractions. Even more of these are already starting to happen in 2021 and I think the parks should keep these special events happening long term in my latest article for BlooLoop.

(3/2/21) For those wondering what the state of the Cruise Line industry is right now, I've pulled up a few bits of info. Carnival Cruise Line announced last week that their pause of operations from US ports has been extended through to May 31, 2021. This does not mean that cruising begins the next day of course, as many previously planned routes have been completely cancelled for the year as well, so if you are looking to hit the ocean on a cruise this year, do your research about when it may be possible, and what destinations may still operate this year.
Disney Cruise Lines are another subject of interest for our readers, and currently Disney has suspended all departures through May 2021 as well, with a note that all Disney Magic sailings are also paused even longer, through August 10. The Disney Wonder's previously planned trips to Alaska are also being re-evaluated as the Canadian government will not allow ships with more than 100 passengers to dock at any Canadian port until February 28, 2022.
Royal Caribbean also made headlines this week as they announced which one of their ships will be the first out the gate this year. The new Odyssey of the Seas will begin sailing exclusively from Israel starting in May on 3 to 7-night sailings. However only Israeli residents currently living in Israel and who are vaccinated will be allowed to sail on these cruises. The idea of requiring all passengers to be able to prove that they are fully vaccinated before boarding has been something under consideration by many cruise lines it seems, especially if it will allow them to operate with better confidence. Already certain cruise lines (Norwegin and Royal Caribbean) are said to have already mandated that all crew members will have to be fully vaccinated before returning to work as well.

(2/13/21) According to an official statement the next InterFun Expo in the UK has now been scheduled to take place on April 26-27, 2022 in Leeds. This follows the postponement of the scheduled event that was to take place this year. InterFun Expo is aimed at owners and operators of various attractions, including: FECs, Arcades, Adventure Parks, Amusement Parks, Pubs, Malls, Historic Homes and Farm Attractions. Attending InterFun Expo is free and you can register here.

(2/7/21) The big day has come!
No, I'm not talking about the Superbowl!
Theme Park Fan: The Musical has now been released "on YouTube!" for everyone to enjoy! Check it out below!


(1/29/21) Our friends at CoasterRadio tried something new this week by putting on a live webcast of the show, which featured Arthur Levine as they group took at a look at the new park attractions coming in 2021. As an extra addition they had the live listeners interact with the show on their smartphones to rate how excited they were for each attraction. Check it out below!


(1/23/21) Between 2020 taking so much away from the world, it is always good to find something that offers to give you a taste of the theme park experience while you sit at home. In this case… they really mean you can taste the theme park experience. I've never seen this before, but a company named San Diablo Artisan Churros is offering a little item they call the "Theme Park Therapy Churro Maker DIY Kit". It comes with a Churro Maker device with 9 churro nozzles to choose from (including a hollow nozzle so you can make filled Churros), an e-book of recipes, some classic cinnamon sugar topping and enough chilled churro dough to fry yourself up 12-15 mini churros right in your home.
I haven't tried it myself yet, but I'm sure tempted, after looking at the pictures of it in action and the website shows other options to try, including a 'take and bake" kit that is also available in vegan and gluten-sensitive versions. If anyone has tried this, let me know how it turned out for you!

(1/19/21) We've mentioned that Theme Park Fan: The Musical is coming soon and now we have a release date. According to Nick Hutson the musical will be released on YouTube on February 6 at 7:30pm GMT. Nick also tells us that the project is also being released to help support a worthy charity: CALM, a suicide support contact center in the UK (Campaign Against Living Miserably). The team behind Theme Park Fan: The Musical would love for you to show your appreciation for the project by donating to CALM or if nothing else, share the link to do so on your social media accounts to help get the word out there that help is available. No one should feel so helpless, miserable and alone with no one to talk to about their problems that suicide seems to be the only solution.
(12/31/20) Theme Parks and Musicals sort of go hand in hand in a way, as parks are often full of live entertainment for the guests and fans. But what if I were to tell you that there was a musical in the works about theme park fans themselves?
Yep… "Theme Park Fan: The Musical" is coming soon. I'm told that this is a musical set in Blackpool that will celebrate the UK theme park community, showing off what makes it so special. Given the lock-downs and restrictions endured throughout 2020, the creator says this is a project that is "much needed at this time when we're all apart and will feature many cameos from UK theme park bloggers and vloggers!"
A brief teaser for the project can be seen below while we wait for Theme Park Fan: The Musical to be released in 2021.



(1/10/21) For a number of years I've thought about how great it would be to be able to re-live the experience of riding retired theme park attractions through a modern digital media experience, such as VR. Today the idea takes a giant step closer to reality… well.. Virtual Reality at least, with an incredible preview of a VR version of the retired 20,000 Leagues Under the Sea attraction at the Magic Kingdom now posted to YouTube by Defunctland. Jump ahead to about the 2:20 mark in the video to get straight to the intro for the 20k VR ride experience.
This is very well done and I can't wait to see more things like this come to life as we move forward.


(1/5/21) Jefforium Imagineering, the creator of our previous Magic Kingdom miniatures videos, has posted one more. This latest video shows off a mini version of the Main Street Electrical Parade that they had made, with mini floats going past to the parade's original soundtrack.



(12/29/20) The patience and attention to detail required to make a detailed miniature is something I am often in awe of, especially when it comes to theme park fans who create their own versions of iconic park landmarks and attractions. To take that special talent even further, to create a nighttime show performance around one of these creations is something that can be spectacular to behold. This week, I can share two such creations with everyone, as Jefforium Imagineering has posted two new videos of his creations.
The first the Magic Fantastic, a projection show featuring a 28 inch tall miniature scale model of Cinderella Castle at Walt Disney World. Longtime readers may recall seeing this before, but the show has now been updated to include a new Christmas themed show section and a new finale, so check it out below. The final product is just stunning. The second video below is a miniature creation of the Walt Disney World Electrical Water Pageant that is also quite impressive and faithful to the original.
Well done!



(12/23/20) In sorry to report that Urso Chappell, the creator of the ExpoMuseum.com site was reported as having passed away earlier this week. While I did not know Urso myself, I knew of him and his passion for Expos that went into the creation of his website that has posted countless details about all the various Expo events held around the world over years, as well as news and developments for future Expo sites. If you are a listener of the SeasonPass Podcast, chances are you have heard him on the show a few times over the years as well, which is where I first heard about him and his amazing resource years ago.
My thoughts and well wishes go out to his family and friends at this time. I do not know if there is a plan in place to preserve his website and the knowledge contained within for the future, so please be sure to check it out. It is the definitive website for everything you would ever want to know about the World Expo events: past, present and future.

(11/22/20) In a bit of a feel-good story the creators of the backyard Matterhorn roller coaster built in Napa have been getting a lot of attention lately. In addition to their video going viral and getting some extra attention from media outlets one of the brothers behind the project who is studying for his masters in architecture at Clemson University said recalls how he was contacted by legendary Disney Imagineer Bob Gurr who worked on the original Matterhorn Bobsleds ride and many others at Disneyland. He's also been contacted by a recruiter for Disney Imagineering as well who let him know that they wanted to "keep our eyes on you", which would be a dream come true. It will be interesting to see how things pan out, but for now the brothers say they do hope to try and build yet another coaster of their own in the future.
Best of luck boys!

(11/11/20) Who's ready to go for a deep deep dive to the bottom of the ocean? How about one to see the wreckage of the Titanic? OceanGate Expeditions claims they will begin offering deep sea dives 3,800 meters down to see the Titanic starting in 2021. The plan is to offer weekly mission trips to the wreckage between May and September that will be available to researchers as well as ordinary citizens… as long as you can pay the $125,000 price to join the voyage.

(11/3/20) This has got to be the most detailed home-built backyard roller coaster I've ever seen, as some coaster fans attempted to build their own version of Disneyland's famous Matterhorn coaster. Check out the video below to see Matterhorn: Alpine Escape!


(10/17/20) Dark ride fans… you wont want to miss a fantastic video presentation from the BlooLoop V-Expo all about the creation of dark rides. It features a lot of great footage from dark rides from all around the world, including some footage of the yet to open Underland dark ride now opening at Liseberg in 2021 instead of 2020. You'll probably will need to sign in with the free V-Expo pass to see it, so hopefully everyone took advantage and got one over the past week or so so you can enjoy this and other great content from the BlooLoop V-Expo.

(10/4/20) ModelCoasters.Com is back with the unveiling of a brand new model roller coaster that will take you back to the heyday of Arrow Dynamics. This creation is called Maelstrom and is their first "Tube Track" model, a 1:24 scale coaster, that looks pretty stunning, not just from the realistic look of the trains and track, but it also features a good bit of theming throughout the ride layout as well that is very cool to see. Visit the website to see photos and the technical information about the build and you can also enjoy the video below. Well done!


(9/28/20) Epic Games is currently offering the complete Roller Coaster Tycoon 3 game for FREE through the game service, now through Oct. 1, 2020. This isn't free to play until Oct 1, but free to keep with your free Epic Games account… you know, the same one you use to play FortNite. Epic has been offering a lot of free games on their service over 2020, including the newly free to play Rocket League as well which you can play on PC and consoles. You don't even have to install them now, just take advantage of the deal while they are free and have them added to your online library of games to download and play at your leisure.
Follow this link to add RCT3 or find out how to create your own account if you don't have one.

(8/3/20) A video about the new Occulus Quest VR experience themed to Star Wars: Tales from the Galaxy's Edge themed world has been posted by ILMxLAB.


ALPINE-X - (5/31/21) Alpine-X has set their sights on the American market, with plans to bring as many as twenty new indoor snow sports centers across the nation going forwards. Plans are already in motion for the first site to open near Washington DC at Fairfax Peak. The first attraction site will feature an on-site hotel, a mountain coaster, zip lines as well as the expected Terrain Park for skiing, snowboarding and snow tubing.
The company is led by a few former Execs from Great Wolf Lodge resorts, which is actually a great pedigree for what they are wanting to accomplish here. John Emery (former CEO of Great Wolf Resorts) serves as the CEO and Jim Calder (a former CFO of Great Wolf Resorts) will serve as the CFO of Alpine-X.
Currently they are working on finalizing the funding for the first location, to be followed by needed rezoning of the site they have picked out along I-95. If all goes as planned, the plan is to open the first site by late 2024 to early 2025.

CARNIVAL CRUISE LINE - (8/1/21) I'll start this off by saying that I'm not a big cruise line person. Not that I'm opposed to them, I just haven't had the opportunity to do them myself very often. In fact, I've been just one time, a little over a decade ago, when we took a Carnival Cruise for my wife's birthday. My wife on the other hand has at least taken a couple more since then and tried a different cruise line.
I say this, because I'm probably a bit out of touch about what happens on the ships and the cost of certain things, because other than alcohol and gambling, every other thing I did on the ship was included. Now consider me surprised when I just learned that on the new Carnival Mardi Gras, if you want to ride the highly promoted new "Bolt" coaster, they are going to charge you $15 for the opportunity to ride this micro-coaster that probably takes less than 30 seconds to make a lap.
That's a pretty steep cost in my opinion for such a small ride. Under normal circumstances, in a location where not everything is included, I can see why you would add a charge just for capacity's sake. Doing the math, I'm sure there is no way every guest on a ship that large is going to be able to take a ride over a 3 or 4 day cruise when each of the two cars can only hold 2 riders at a time.
Still… $15 bucks to ride Bolt? As I said, my one and only cruise was on a small ship that did not have any of the newer 'amusement' style amenities that I've been seeing pictures of like rock climbing, mini-golf, go-karts, observation platforms, surf waves and now roller coasters. So maybe an extra charge for these activities is a normal part of cruising these days. I guess I need to get out and experience a modern cruise line again one of these days.
Regardless, congrats to Carnival for launching the maiden voyage of their new Mardi Gras yesterday afternoon.

(7/30/21) Carnival Cruise Lines invited select guests to come aboard their new Mardi Gras vessel for the first time while in port at Port Canaveral ahead of the maiden voyage which departs on July 31st, 2021. This will also be the first cruise to set sail from Port Canaveral with guests aboard since the entire cruise line industry was put on pause 16 months ago.
The guests were also allowed to take test rides on Bolt, the first coaster at sea built into the top of the Mardi Gras. You can catch some of the action in the video below.




(6/27/21) Big news from Carnival Cruises this week, as the company has confirmed that the fleet will add two additional vessels in 2023. One of the ships will be another Excel-class ship like the new Mardi Gras that is already under construction for late 2023 that was previously intended for Carnvial's sister cruise line, AIDA Cruises. The other new addition will be the current COSTA MAGICA vessel that will be undergoing a dry-dock refurbishment and complete rebranding to join Carnival's fleet by mid-2022.

(6/13/21) Carnival Cruise Lines has now confirmed the first official sailing for the new Mardi Gras will begin on July 31st from Port Canaveral, starting things off with a 7 day cruise. The company also confirmed the return of other vessels to the active list starting in August:
Carnival Magic will return from a dry-dock refurbishment to Port Canaveral to pick-up a schedule of 4 and 5 day cruises previously slated for the Carnival Elation, from August 7 through to October 7th, 2021, and then begin a series of 6-day cruises and an 8-day cruise for the rest of October. Guests previously booked on the Elation will be reassigned to the Magic, and since it is a bigger ship, there is also room for new bookings to be made.
Carnival Sunrise will begin service from Miami on August 14, 2021 (4 and 5 day cruises)
Carnival Panorama will begin service from Long Beach on August 21, 2021 with 7-day runs to the Mexican Riviera.
Other ships restarting in July through August include Carnival Vista and Breeze from Galveston, Carnival Horizon from Miami, Carnival Miracle from Seattle to Alaska.
However, the following ships and ports will remain paused through to August 31: Carnival Pride (Baltimore), Carnival Sunshine (Charleston), Carnival Dream (Galveston), Carnival Ecstasy (Jacksonville), Carnival Liberty (Port Canaveral) Carnival Conquest (Miami), Carnival Sensation (Mobile) and Carnival Glory (New Orleans).


(6/5/21) The new Carnival Mardi Gras has arrived at Port Canaveral. You can catch some video of it arriving and preparing to dock below as posted by the local news. Cruise ships are generally quite large, but this one is a beast. See if you can spot the BOLT coaster that travels across the back half of the ship, because as big as the coaster is, it is dwarfed in size by the rest of the massive vessel.


(5/26/21) Carnival Cruise Line's new Mardi Gras vessel, featuring Bolt, the first roller coaster at sea, has departed Barcelona and is now making its way across the Atlantic where it will eventually arrive in Port Canaveral, Florida.
The first cruising for the new Mardi Gras is not scheduled to take place until this November.

(4/8/21) I'm not sure about the other cruise lines, but Carnival has announced the "cruise cancellations and the extension of its pause in all operations from U.S. ports through June 30, 2021."

(2/6/21) Carnival posted a fun reverse POV video of a lucky test rider getting their thrills on the new BOLT Ultimate Sea Coaster while the vessel is finishing up construction for launch. Sure looks like she had a great time!


(12/16/20) Santa took a break from Christmas prep to take a test spin on Bolt, the first ever roller coaster on a cruise ship, as the vessel is being prepared for delivery at the Meyer Turku shipyards. Look for Bolt to enter service on the Carnival Mardi Gras in 2021 from Port Canaveral, Florida.

(8/25/20) Carnival Cruise Line has announced that their second "Excel" class ship will launch in 2022 and be named the Carnival Celebration. The Celebration will be the sister ship to the new Mardi Gras launching in 2021, and while it will be stationed to embark from Miami, it will also share many of the same features that the Mardi Gras will offer. This specifically includes a second BOLT coaster, which will be the first roller coaster style ride at sea when it premiers on the Mardi Gras is 2021. In addition to a clone of Bolt, the Celebration is also promised to offer some new and unique features that will be created just for the Celebration.

(8/17/20) Carnival Cruise Lines has posted a new preview video about the new BOLT coaster that will be offered on the new Mardi Gras when she launches.


(7/22/20) Pictures sent to Screamscape by Carnival show off the latest construction progress on the new Mardi Gras ship. The new images also give us our first look at the Bolt coaster track, now installed onto the top of the rear of the ship.

(7/9/20) The latest word from Carnival Cruise Lines is that they are now pushing back the launch of their new Mardi Gras vessel (the one with the coaster on it) until Feb. 6, 2021. The launch date was already pushed back earlier this year, but due to construction delays from the shipyard in Finland (likely COVID-19 related) they were forced to push it back even further.

(4/14/20) Carnival Cruise lines have now canceled all sailings scheduled to depart, world-wide, now through June 26, 2020. In addition, it looks like all sailings from New York and San Francisco are canceled for all of 2020, as well as any European departures for 2020.
Complicating things a bit further however is a new no-sail order from the CDC that will forbid all cruise ship companies from operating within U.S. territorial waters until around July 18th. Of course this could be extended again by then, but they can also choose to lift the ban early if the conditions are right. Each cruise line has to submit new operational and preventive plans, as well as an approved response plan to a future outbreak, along with new COVID-19 training for the crews and improved monitoring and medical screening procedures for passengers.

(4/13/20) For those interesting in going on a cruise once the various virus restrictions are lifted, know that many cruise lines may be taking things a bit slowly when services are relaunched. Carnival in particular is taking a "conservative approach" to things, and has canceled many voyages once on the books for 2020, including their entire 2020 European season. The reasons range from closed ports to delays with ships, to just getting the crews from their homes back onto the boats, Carnival is going to take it slow and steady.
Currently the company has suspended their service through to May 11th. As for the launch of the Mardi Gras, which was already delayed previously until November 2020 from August, the launch may have been pushed back again, as the earliest listing for the new vessel isn't until March 27, 2021.

(1/31/20) While we mentioned that the new Carnival Mardi Gras was set in the water at the port in Finland, the BOLT coaster was still not installed. That is because it is finishing up testing on dry ground and you can catch a peek at it in action in the video below!



(12/31/19) Carnival Cruise Line issued a quick update on the status of the new Mardi Gras vessel. Following a status update from the Meyer Turku shipyard in Finland where the ship is under construction, the launch and delivery of the Mardi Gras will be delayed, with the first revenue sailing of the ship to take place from Port Canaveral on Nov. 14th, 2020.
Previously some advanced bookings were sold for a launch on August 31st, but those have been cancelled along with European, transatlantic and New York based itineraries, along with four initial Port Canaveral itineraries due to the delay from the shipyard.
"We have been working closely with Meyer Turku executives to keep the Mardi Gras delivery on schedule, and while we deeply regret disappointing our guests, this change in the delivery date is required to make sure all of the ship's systems, features and technology will be fully operational, so that we can give our guests the vacation they expect. Our commitment is to deliver a great and innovative ship, and Mardi Gras will definitely be that when it arrives in North America," said Ben Clement, Carnival Cruise Line's senior vice president of newbuild.

(11/20/19) Carnival Cruise Lines has released a new video showing off a new look at the upcoming Mardi Gras ship hitting the ocean in Aug. 2020, home to the world's first coaster at sea, Bolt, as well as giving us a look at other fun attractions that will be joining it along the top decks. This includes waterslides, mini golf, a ropes course and much more.


(12/15/18) It may be time for Screamscape to hit the high seas in the near future, as Carnival Cruise Line just announced they are building what may be one of most exclusive coaster credits an enthusiast can claim to have with something called "Bolt". Coming to the the Carnival "Mardi Gras" in 2020 will be the first ever roller coaster at sea! Where a normal purely gravity powered coaster would have difficulty dealing with the sway of the ship, Carnival have solved with problem through the use of the awesome looking "Spike" powered coaster system from Maurer Rides.
Riders will climb onto one of Bolt's powered two-passenger motorcyle-like cars and gun the thottle up to 40mph though an 800 feet track full of twists, turns and drops, 187 feet in the air above sea-level. Bolt will even take riders for a spin around the Carnival vessel's iconic shaped funnel atop the ship.
The Carnival Mardi Gras will be based in Port Canaveral, FL (the closest port to Orlando) and make use of a new state-of-the-art terminal building when it launches in 2020. The new Mardi Gras is also said to be the line's first "XL-class" ship, and more details about other features that will be part of the Mardi Gras experience will be announced throughout the next year. A second XL-class ship will begin construction in 2020 and launch in 2022, though it has not been confirmed if it too will feature a "BOLT' style coaster.

Cirque Du Soleil - (3/26/20) Things are not looking good for Cirque du Soleil right now. According to Reuters the company is exploring various debt restructuring options, including bankruptcy, after they were forced to cancel all shows globally due to the Coronavirus pandemic. According to this article the company is in a bit of a cash crunch at the moment while owing about $900 million in debt.
CityNeon / Victory Hill - (2/10/21) CityNeon / Victory Hill Exhibitions have announced the opening of two new projects in China over the past few days. A new Marvel Avengers S.T.A.T.I.O.N. attraction opened on January 29th at Chengdu's IFS Square that will remain open through to April 23, 2021.
They also held a media preview for the new Jurassic World: The Movie Exhibition in Guangzhou, China on Feb. 7th (see pics below) with the grand opening set to take place on Feb. 12.




(11/20/20) From Cityneon a new Avengers S.T.A.T.I.O.N. attraction has been announced as now open in Toronto, Canada in the Yorkdale Mall. A similar Avengers S.T.A.T.I.O.N. attraction has been open in Las Vegas' Treasure Island casino for several years now, which features a number of interactive exhibits themed to the famous Marvel superheroes and villains, numerous lifesize figures and more.


(7/1/20) Cityneon Group / Victory Hill Exhibitions who has numerous walk-through attractions around the globe themed to popular film IPs (such as The Avengers, Jurassic World, Transformers and Hunger Games) have announced that they have signed the licensing rights to create new attractions themed to James Cameron's AVATAR films. Cityneon will be working with Disney Location-Based Experiences, James Cameron and Lightstorm Entertainment in order to bring these new experiences to life for audiences worldwide.
This move comes just as the first of several planned sequels to the original film is set to be released by the end of 2021. The first planned AVATAR exhibit is planned to open somewhere in Las Vegas sometime in 2021, ahead of the next film's release. They are also planning to create a state-of-the-art touring exhibition that will "feature numerous interactive, multi-sensory segments where guests can explore the fascinating wonders of Pandora".
IAAPA - (4/14/21) IAAPA has announced the return of three of their major Global Expo events in 2021:
IAAPA Expo Asia 2021 will take place Aug. 10 through 13 to Shanghai New International Expo Center.
IAAPA Expo Europe 2021 will take place Sept. 27 - 30th in Spain at Fira Barcelona Grand Via.
IAAPA Expo 2021 will return to Orlando in 2021 from Nov. 15 through 19 at the Orange County Convention Center.

(1/10/21) IAAPA announced on social media that they were cancelliung the IAAPA EMEA Trade Summit event that was slated to take place at Europa-Park in Germany from February 2 through 4, 2021.




(9/17/20) Liseberg has sent out an official notice that the ceremony for the 2020 Applause Award will now be postponed until 2021. The award was planned to be given out during the IAAPA Expo 2020 in Orlando, which was officially canceled earlier this month due to COVID-19.
'It is of course with a heavy heart, that we postpone this anniversary edition of the Applause Award, but we look forward to presenting the award to one of the three world-class finalists on November 16, 2021', says Andreas Veilstrup Andersen, CEO and President at Liseberg.

(9/4/20) According to an official statement from IAAPA CEO, Hal McEvoy, the IAAPA Expo 2020 event in Orlando this November has been officially canceled.

"We recognize this year there are many challenges facing our members from around the world. Together with input from members, exhibitors, the IAAPA Board of Directors and our team, we have decided to cancel IAAPA Expo 2020 due to the ongoing impacts of COVID-19. The continuing barriers to international and domestic travel coupled with the evolving guidance on mass gatherings, and members' needing to focus on their businesses helped lead to this decision.

Now, more than ever, we know it's important for you to stay connected with your colleagues and peers. With that in mind, we are currently planning an exciting, new event, IAAPA Expo: Virtual Education Conference, which will take place Nov. 16-18. Registration details and the full program, which will include 25 sessions and two keynote presentations, focused on current industry needs and issues, will be available soon at IAAPA.org.

If you have already registered or planned to be part of IAAPA Expo, thank you for your support. We will be in touch with you in the coming days about your registration refund and virtual options.

As we look to the future, the IAAPA Team remains optimistic and steadfast in our commitment to serve and support you during these challenging times. Please feel free to contact us at any time if we can assist you in any way."
Legacy Entertainment - (1/20/21) According to a new report Legacy Entertainment has been chosen by Enlight Media to become the designer of their new "Enlight Movie World" attraction project planned for China's Yangzhou area. At an estimated cost of $2.5 billion the project will cover a 651 acre site and feature attractions and experiences themed around the company's series of animated films in addition to a themed retail and dining area. Follow the link to learn more and see some of the concept artwork released so far.
Royal Caribbean - (12/17/20) For the cruise line fans out there, Royal Caribbean has issued an interesting statement yesterday that may affect some of your future plans. In an email message from the company's President and CEO, Royal Caribbean has announced that they will be retiring the Empress of the Seas (Launched 1990) and Majesty of the Seas (1992) from their fleet.
Both vessels played important parts in the company's expansion at the time, with the Empress being their first ship designed specifically for 3 & 4 night short cruises to the Bahamas from Miami, and the Majesty being launched as one of the largest vessels at the time, more than twice the size of the average cruise ship at the time, being the biggest in the Royal Caribbean fleet in 1992.
By today's standards, these popular ships were also not the oldest in their fleet, but good ships like these aren't sold for scrap. Instead they have been sold to an "undisclosed party" who will add them to their own fleet to sail somewhere in the Asia-Pacific market after being given some re-branding and a new name.

(10/31/19) Care to learn more about how Royal Caribbean spend $250 million to transform the cruise line's private Banaha island into an all new and very exclusive attraction? BlooLoop has posted a rather lengthy and detailed interview with Royal Caribbean's Chris Perry, VP of Private Destinations about the development of the all new exclusive port for the Royal Caribbean fleet that is taking guests by storm. Even better… it seems there is even more fun on the way to Royal Caribbean's CocoCay in the near future as well as the creation of other surprise destinations in the future.
UBISOFT - (5/24/20) Ubisoft is launching a new VR Escape Room attraction concept, this one themed to the Prince of Persia game series to be called, "Prince of Persia: The Dagger of Time". This latest offering will join Ubisoft's other two VR Escape attractions: Assassin's Creed: Escape the Lost Pyramid and Beyond Medusa's Gate.
VIRGIN GALACTIC - (2/24/21) Former Disney Imagineer Joe Rohde has taken on a new adventure by joining Virgin Galactic as their new "Experience Architect". In his new role for Virgin Galactic, Rohde will "design and guide the overall experience journey for future astronauts, friends and family, and inspired fans alike."

The VOID - (3/18/20) Even though groups at The Void locations are limited to four players at a time, The Void has announced that effective immediately through to March 31, 2020 all "owner and operated" locations will be closed.